Uttarakhand lies in the northern region of India, offering quant little towns and a perfect getaway from the noisy urban life. Irrespective of where you come from, the various places in this state will always welcome you with open arms of serenity, peace and bliss. While planning a holiday for an entire family or a solo trip, this place has something in store for all kinds of tourists.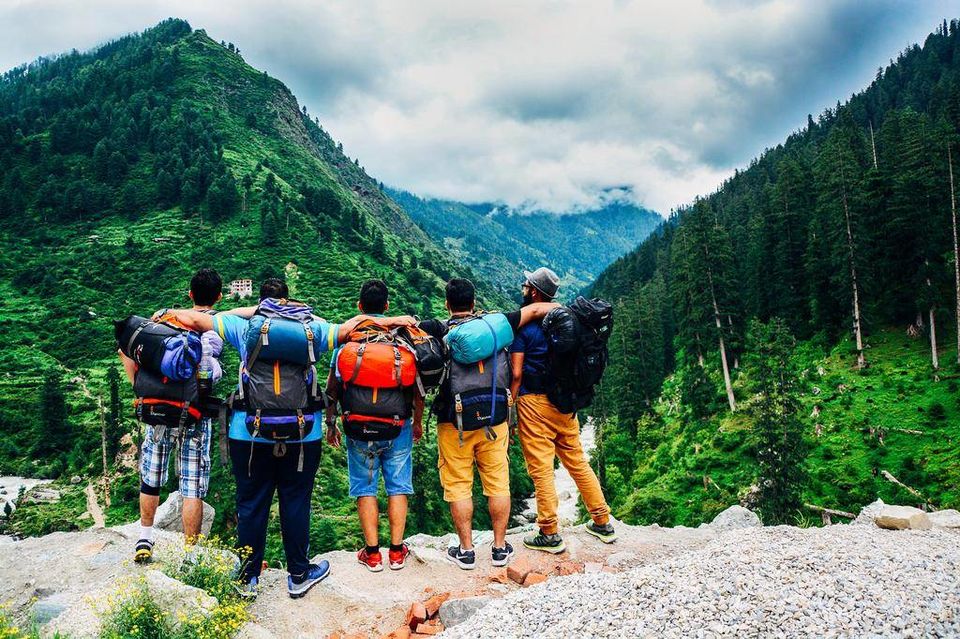 Sipping a hot cup of tea in calm, without having to worry about work or anything else in the world is the best thing you can gift yourself on a holiday. So, check out these places to visit for your next trip that add something extra to Uttarakhand Tourism and make it more amazing every year.
1. Kedarnath
Known for the famous Shiva temple, majestic Himalayan ranges and unparalleled beauty that envelops this place like a soothing blanket, tourists visit the town of Kedarnath every year to soak in all the blessed vibes. It is indeed this place's charm that it is considered to be an important pilgrim, also known as one of the 'char dhams' according to hindu mythology.
2. Jim Corbett National Park
One of the most popular place to spot some of the endangered species like the royal bengal tiger amongst other animals, Jim Corbett is best known for camping, wildlife safari and photography. If you haven't been to this place in the serene foothills of the Himalayas, you're surely missing out on something. Feeling excited already now?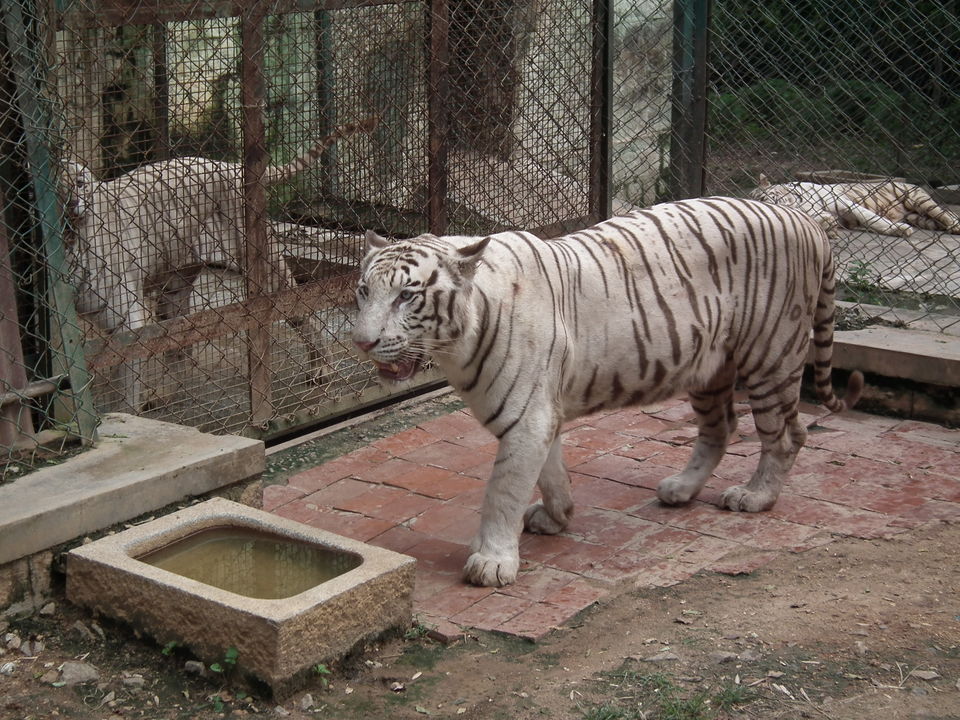 3. Mussoorie
A small yet gorgeous must visit place in Uttarakhand is the town of Mussoorie, which is only at a distance of 35 kilometres from Dehradun. Located at a height of 6600 feet approximately, this place stands witness to a pleasant chilly weather all throughout the year with clouds of mists running into your face at the marketplace. Don't forget to shop from the Mall road which displays the essence of colonial era even till date.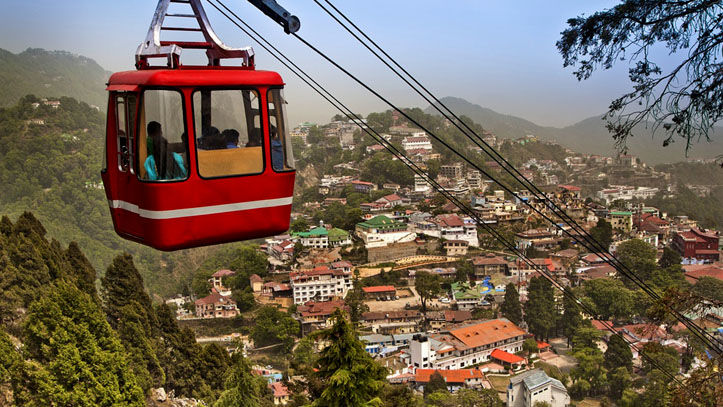 4. Auli
Stepping into this white snowy paradise will make you try skiing at least once here, as it is also known for the same activity. Besides, you can also go for a rejuvenating trek amid the scenic Garhwal Himalayas and spot some apple orchards, deodars and oaks around the region. The nearby mountain ranges of Nanda Devi, and Mana Parvat can also be spotted from here.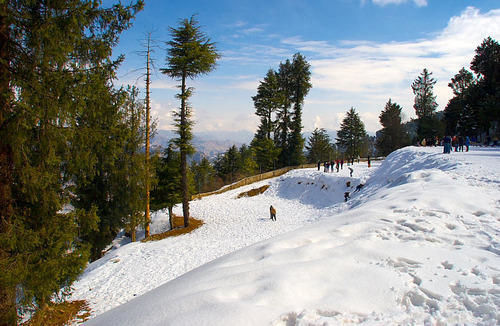 5. Lansdowne
Earlier an offbeat destination but gradually gaining popularity for its scenic beauty and abundant peace with soothing views wherever you look, this town in Uttarakhand is the perfect kind of holiday spot if you wish to spend some time contemplating. Staying at a guesthouse in the cantonment area is a good idea if you wish to observe stunning views every morning.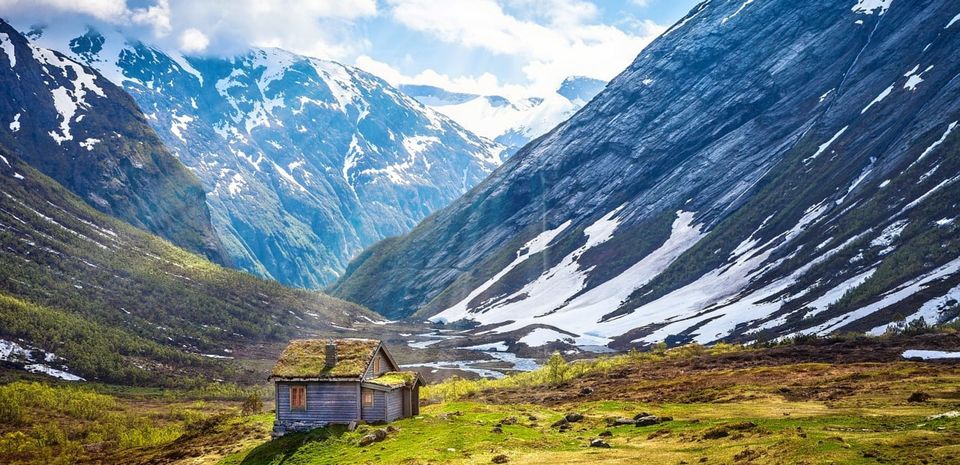 6. Valley of flowers
Adding to the charm of Western Himalayas, Valley of flowers is a panoramic national park discovered in the year 1931 and was declared as a World Heritage Site for the naturally blooming flowers guarded by snow from all around. What's special about this place is the wide variety of natural herbs that it has in store besides having multiple waterfalls and streams on board.
7. Mukteshwar
If you wish to try some adventure sports and also have the option of relaxing amid the soothing views of the Himalayan ranges, Mukteshwar is the place to be. Named after Lord Shiva, this place is a charming nature's bounty with meadows, lush coniferous forests and orchards in store for all the visitors. You can try rappelling, and rock climbing amongst other activities here.
8. Rudraprayag
Ready to woo your senses with serene bliss and tranquility? This town in Uttarakhand with a picturesque view of the joining of River Mandakini and River Alaknanda is the place you wouldn't want to miss out on. Being one of the panch prayags, this place holds great significance of religious aspect. Don't forget to visit the beautiful river flowing alongside.
9. Uttarkashi
The term, 'Uttarkashi' means 'Kashi of the north', thereby an important religious site. With a unique sense of peace and divinity in the air, this small town in Uttarakhand was only recently established properly in the year 1960. You will find many ashrams, temples and panoramic views for that much-awaited trek you've been looking forward to in a quiet place like this.
10. Abbott Mount
Owing its name to the John Harold Abbott, a British businessman who established this town in the 20th century, there haven't been many changes in this undisturbed land of Uttarakhand. A good place for trekking, nature walks, bird-watching and wildlife photography, this place offers mesmerizing landscapes and cool breezes for you to soak in all the bliss. Planning a weekend escapade? This is one of the best options for you!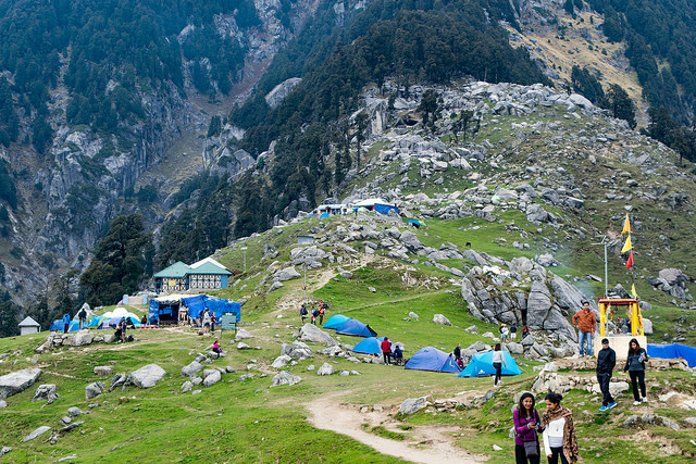 We hope this list of best places will help you plan a fun and reviving holiday with your friends and family and even help you rediscover yourself on a solo trip. While there are still more places to be explored when it comes to Uttarakhand Tourism, the best ones will offer you everything you need for that one perfect vacay to take it up a notch!