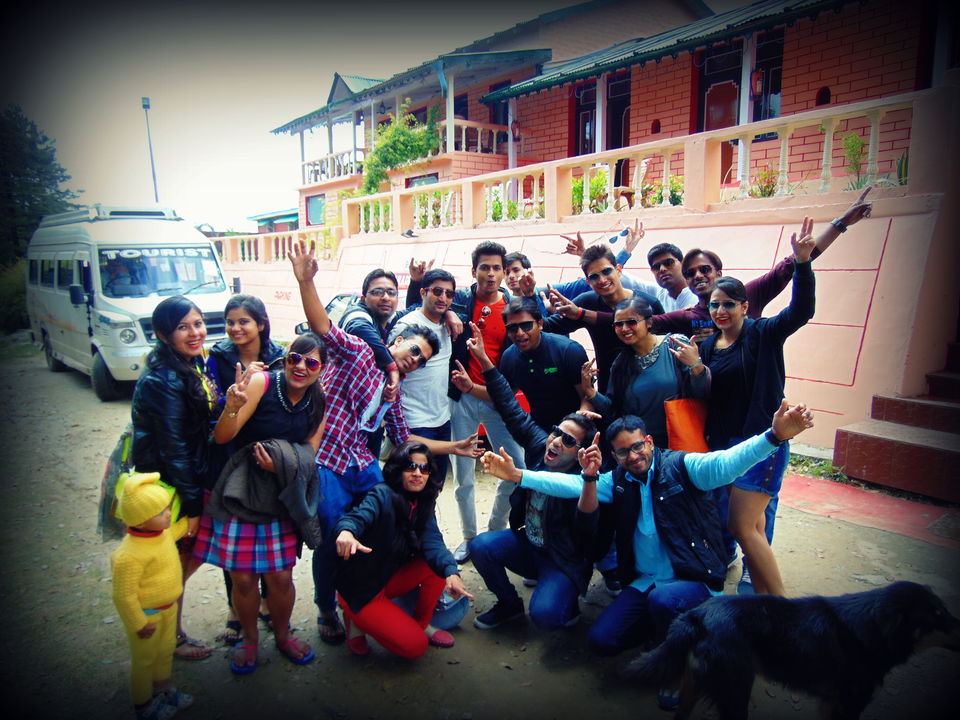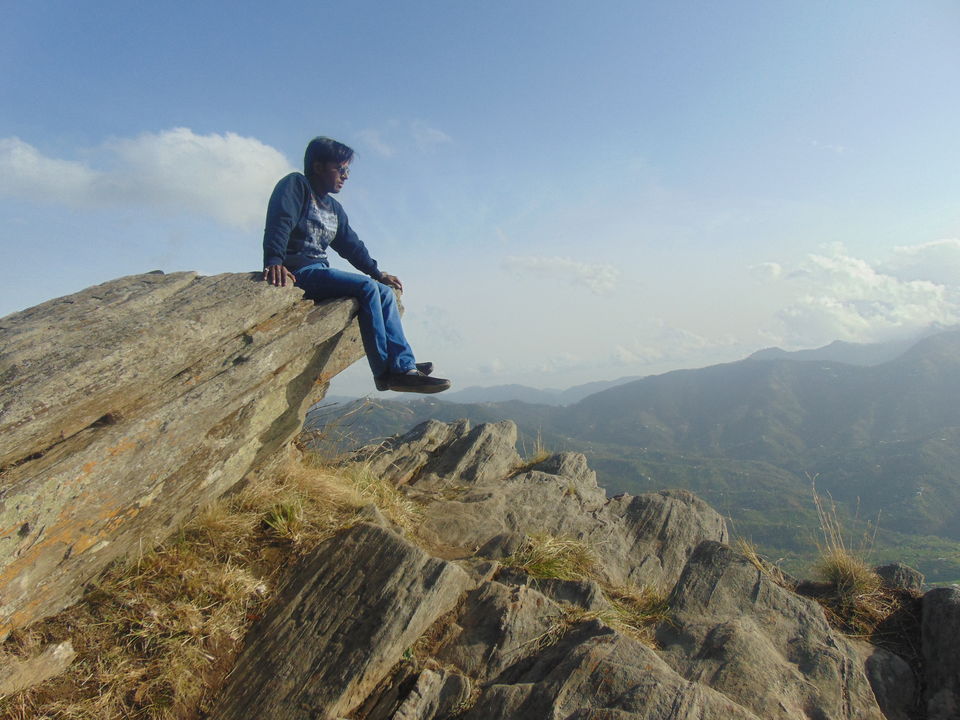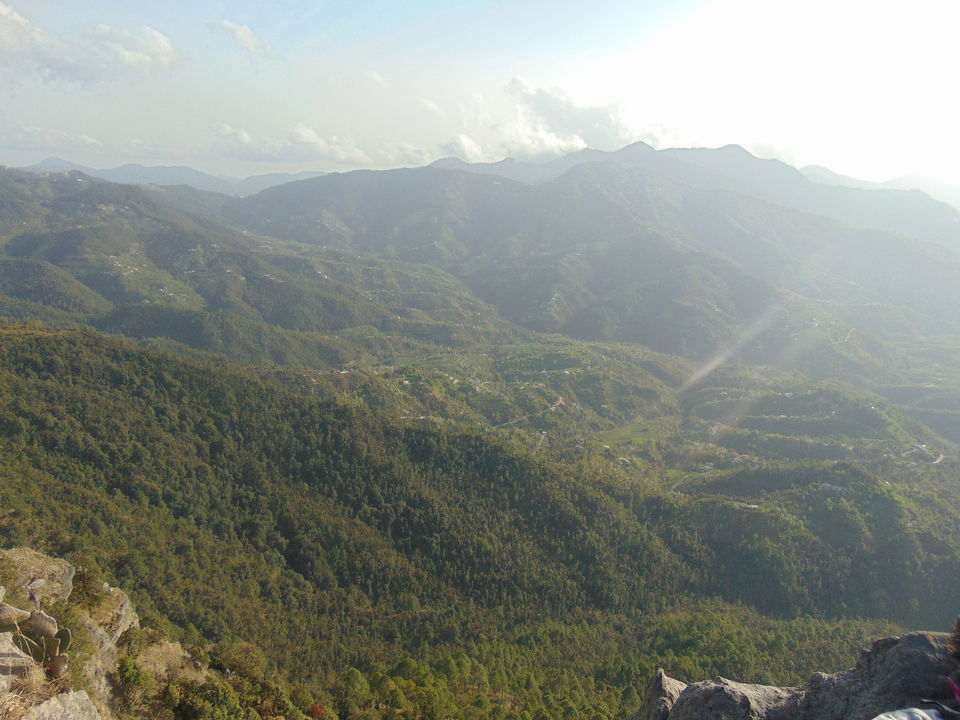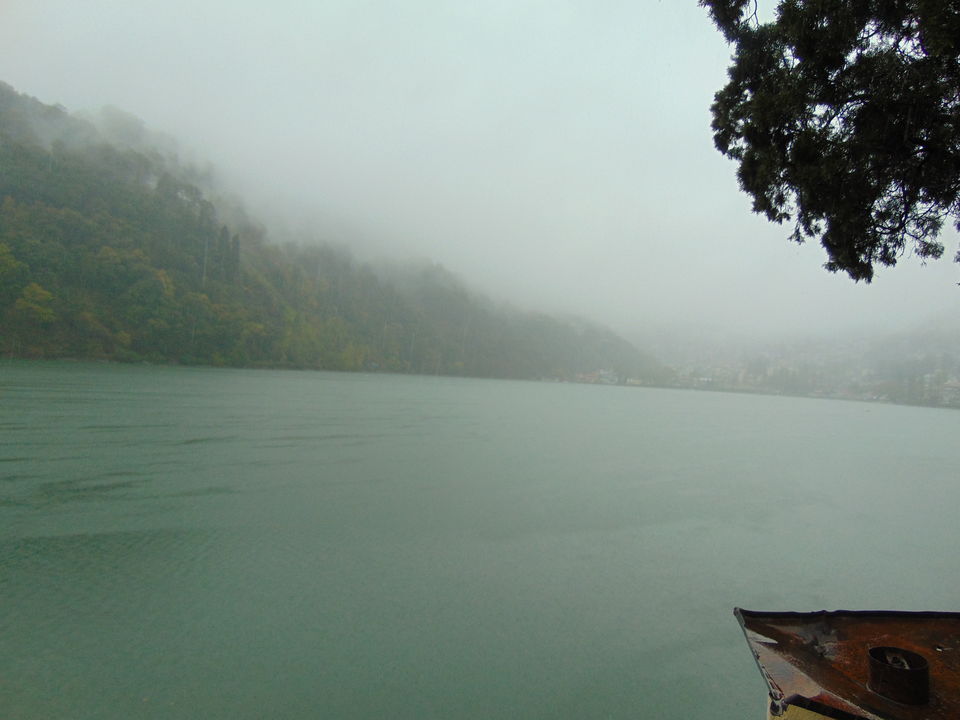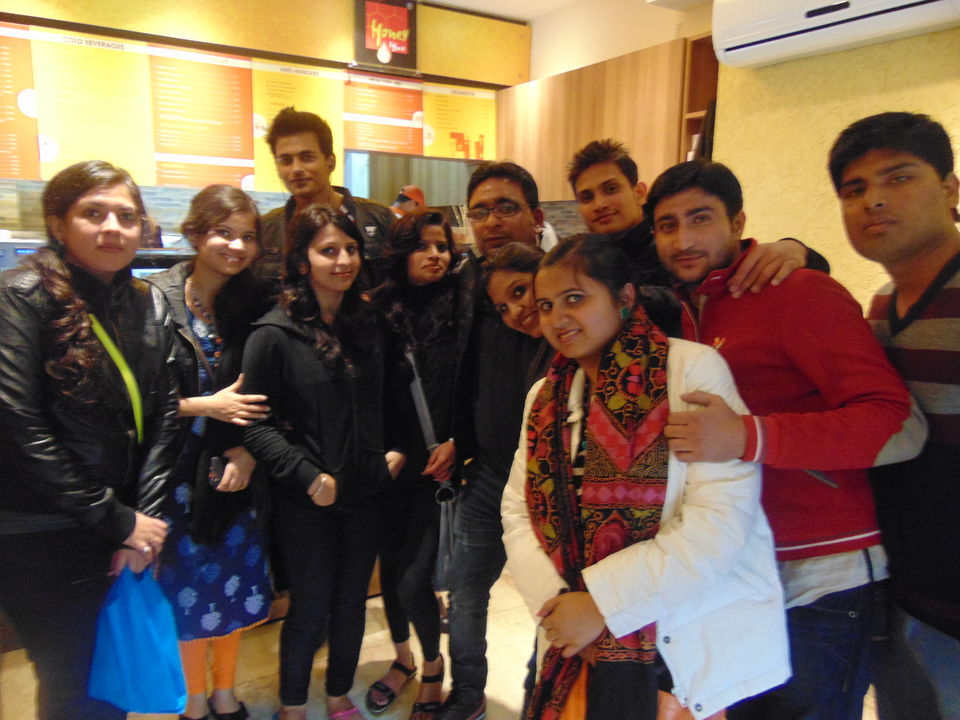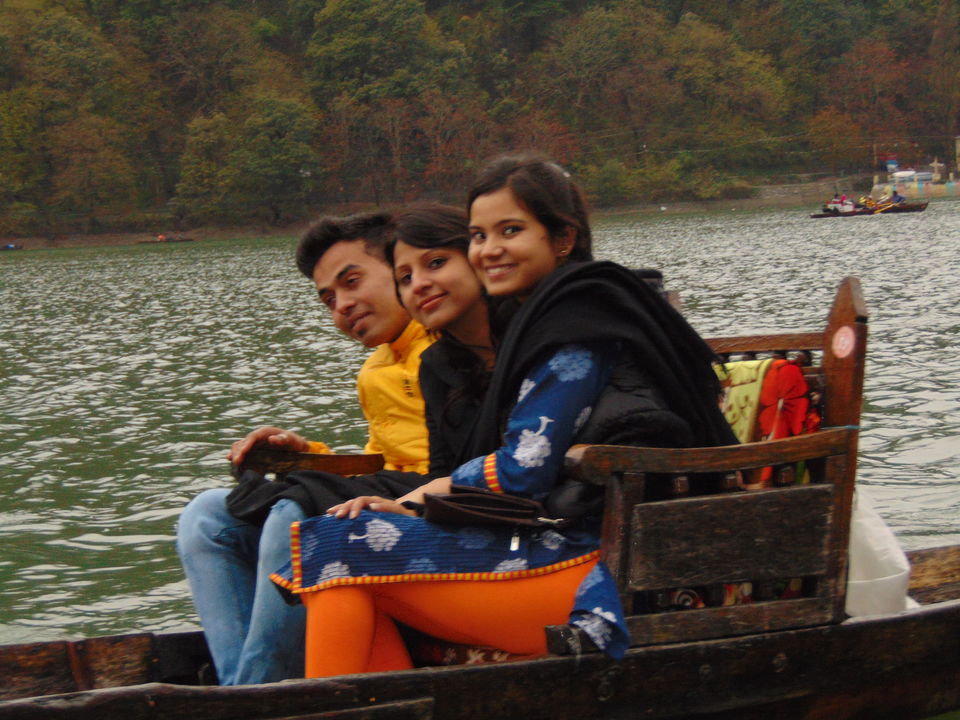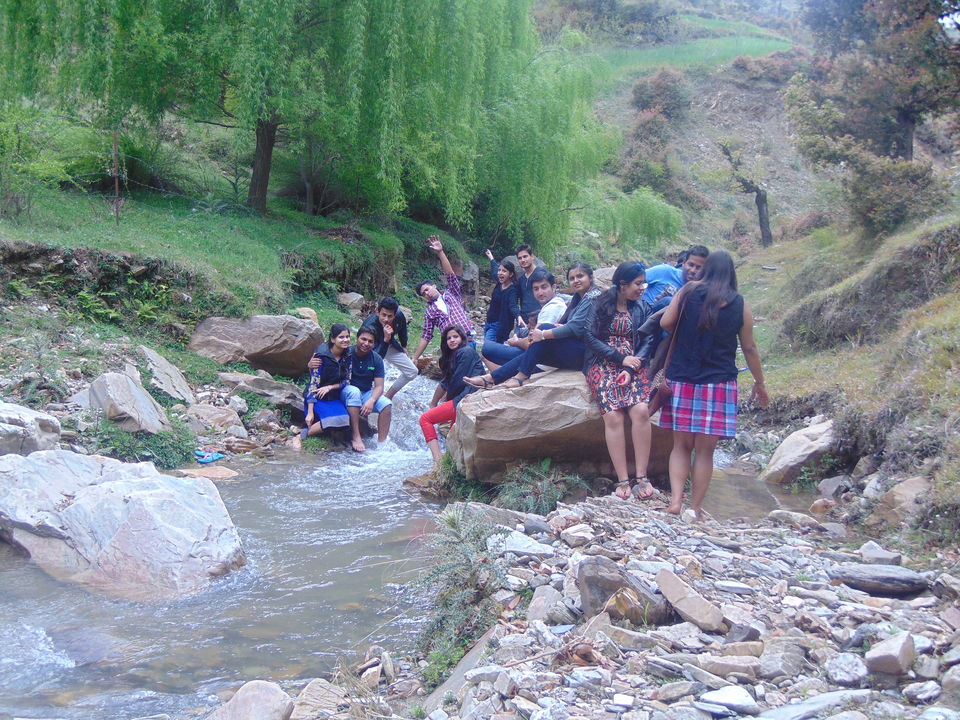 Overview :
It is one of my favorite trip. It takes a lots of effort to make people ready to go on a trip. and we have successfully managed to gather all my friends together. Even if there are lots of problem related to our job schedules but we all managed to spare our busy time for trip. It take whole month for planning this trip. There are so many places we can go but we have chosen Mukteshwar for its scenic view and peaceful atmosphere. So many places like masoori Nainital shimla are the busiest places in the hills and we want to spend our time in a place where we can find peace with nature. So mukteshwar is the place which suits our need.
We booked Shree hari resort for our stay a month before. From 3-5 april was the holiday time (good Friday, Sat and Sunday). So going with 17 people without booking is a risky thing. We have searched so many places and in the end we managed to find a decent resort. which is quite near to mukteshwar and plus it is in our budget. we have booked 2 family rooms with 5 beds and 2 deluxe room with 2 beds. we also booked 17 seater tempo traveler from om travels, uttam nagar. Who diched us in a last moment even if we have booked our cab one month before our journey. he send 16 seater tempo in place of 17 seater so 5 people have to adjust in 4 seater in a last row. plus ac duct has a water leakage problem so we were not able to sit in last row.
It is only our enthusiasm that makes us travel this distance.
Day one (3-04-15):
In the evening of 2-04-15 we all gathered in my place shadipur. We have to catch our tempo traveler at 12 am in the night. We waited for tempo traveler at shadipur and had a fight with om traveler, uttam nagar for sending 16 seater in place of 17 seater. The planning was made and it is not possible for us to change the plan in the last moment so we agreed to adjust in the same tempo traveler.
Due to heavy traffic in Hapur we reached mukteshwar at 12 pm in afternoon. Our journey has been delayed 3 hours or more because of traffic. We reached shree hari resort and adjust in our rooms. There is no problem in finding that place. The resort was awesome plus the rainy weather with the breeze has made our day.
We got ready and leave the resort for sight seen at 2 pm. We were hungry so we decided to eat some food near our resort. We found a restaurent near our resort so we went there to have food. Restaurant name was chilly something. I don't remember restaurant name. food was pathetic plus rate was so high. 200 rs for paneer bhurji with a ridiculous taste was not expected. And than poor service. We have waited 2 hours for food to be served and than chapattis and curries was served so late that half of us remain hungry that time. We paid the amount and left the restaurant for Chauli ki jhali.
Chauli ki Jhali:
It is in walking distance from our resort. So we decided to go there by walking. It takes 10 minutes to reach there. Place was awesome and pictorious. We clicked clicked so many photos there. Enjoyed the weather.
Mukteshwar mandir:
Than we went to mukteshwar mandir. I think just because of this temple this place is called mukteshwar. This temple is situated on the edge of the hill.
Then we reached our resort in the night. We decided to eat at our resort because everybody was tired enough to go anywhere. We want some bonefire and music that night but it couldn't happen because of the rain. Even if there is no chance of bonefire. Thaks to siddharth ji that he has put his effort for arranging the bone fire. But woods are so wet from inside that kerosene, paper, cloth nothing works.
We had eaten a homely food that night in the resort.
Day2 (04.04.15)
There is rain in the morning. And we left the resort at 10 am. We want to go tiffin top but due to the road construction. Road was blocked. So we were very disappointed and turned back to naini lake.
Naini Lake:
It was raining so it is not possible to do boating that time. So we roam in the mall road. We Had food in chandni Chauk. Food was awesome in taste. For the first time in trip we were eating food of our choice. I will suggest other to eat there if you are planning for naintal. Then we went to honey hub café. I can't tell you about the taste there. Coz I have not eaten anything there. All my friends have taken something. According to them taste is ok but not great. But yes some of them liked the coffee.
At 3 pm rain stopped and boating was started. So we did boating. Due to the rain we have wasted the whole day. I really wish to see tiffin top and eco cave garden. But it was not possible for us to go there.
Then we left for our resort in mukteshwar again.
Day3 (05.04.15)
On the last day of our trip we decide to go lamahanga waterfall in the morning. But siddharth ji has suggested us to go bhalugaar waterfall. This was 8 km from our resort. He told us how to reach there. Again big thanks to him. Coz that place was awesome.
We left the place at 2 am. And then we reached Delhi at 1 am in the night.
Summary:
Shree Hari resort : 5 star
Chauli ki Jhali :4 star
Mukteshwar temple :3.5 star
Chilly restaurant :0 star
Naini Lake : 3 Star
Chandni chauk restuarent 4.5 star
Honey hub café : 3 Star
Bhalugaar waterfall : 5 star
Mukteshwar : 5 star
Nainitaal :3 Star
Frequent Searches Leading To This Page:-
Top Nainital Tour Packages With Prices, Nainital Honeymoon Package Price, Top Nainital Tour Package For Family, Top Nainital Tour Packages For Family, Top Nainital Tour Package For Couple From Delhi, Top Weekend Getaways From Nainital, Top Weekend Getaway From Nainital