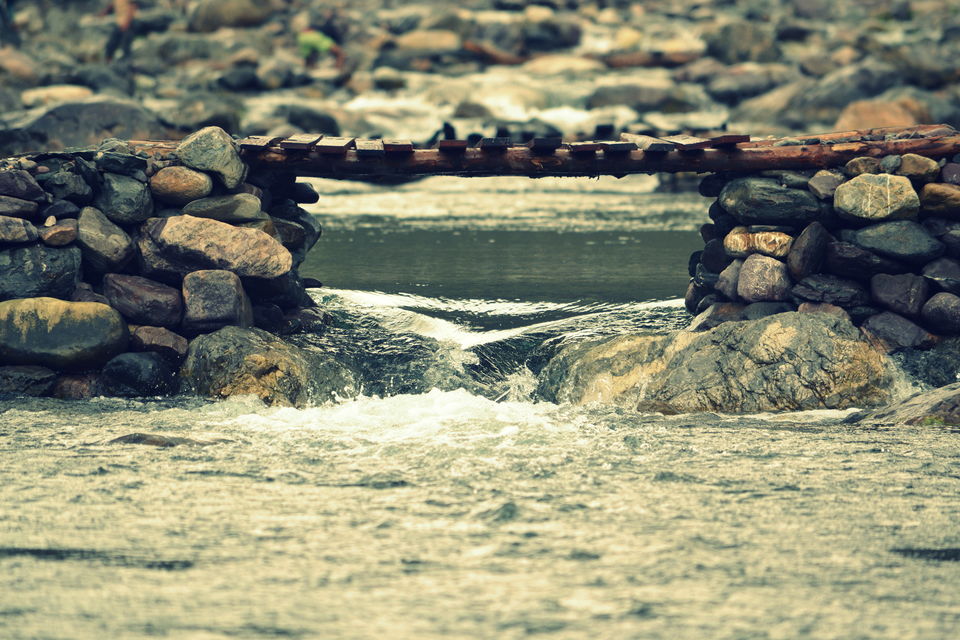 It was a long pending item in my adventure bucket list and it got planned very suddenly with my friends. The first place that comes to our mind with river rafting is Rishikesh and I started googling about camping in Rishikesh which would also facilate river rafting. Soon I discovered one such camping organization that serves camping in Rishikesh, food and the activities at INR 1700. We booked that immediately(cost you around 1600 including return journey) and started planning our travel itinerary.
We reached there in the early though it had taken quite some time to spot their location as it was a bit away from the city. The camping site in Rishikesh was exquisite with river flowing with pebbles with an excellent scenic backdrop of mountains. They booked a car for us which would transfer us to the river rafting starting point. We all were extremely excited by the by witnessing the rustic waves crashing on the rocks. Soon the guide instructed the guidelines and made us wear the necessary things for that rafting. We hoped into the boat and we knew we would have the best feeling of our lives. We were made to row the boats in front and believe me, it could not get more thrilling than this. I would suggest you to opt for the 16km rafting if you are with your friends and the 9km one if you are with family. The 25km one is for the professionals who have also tried it before.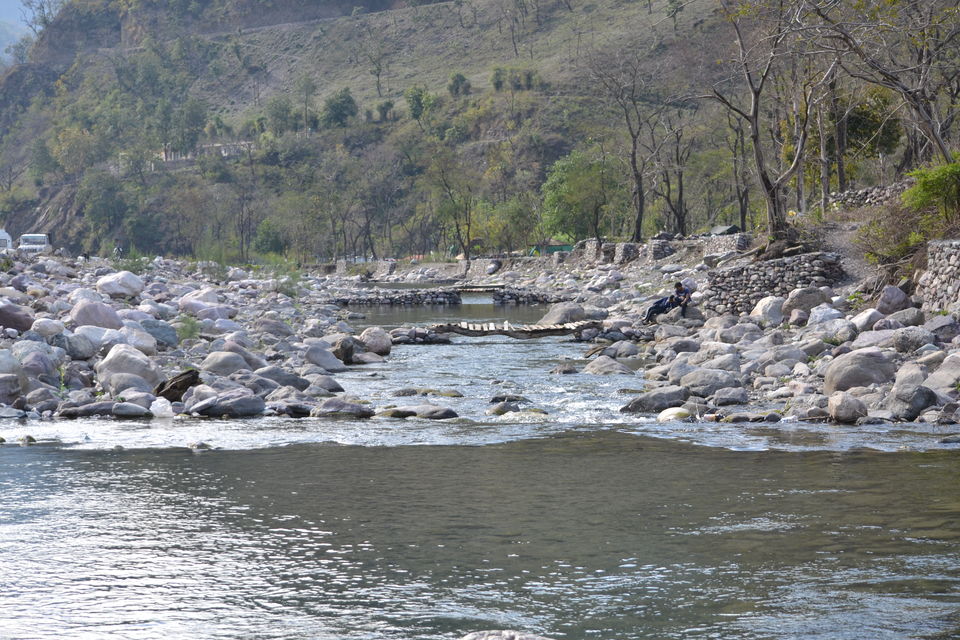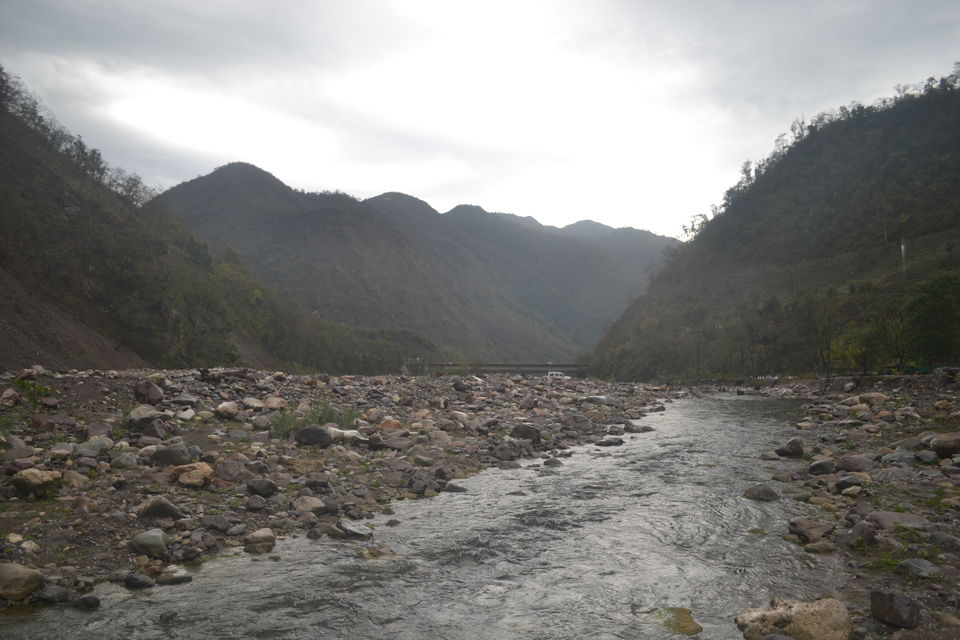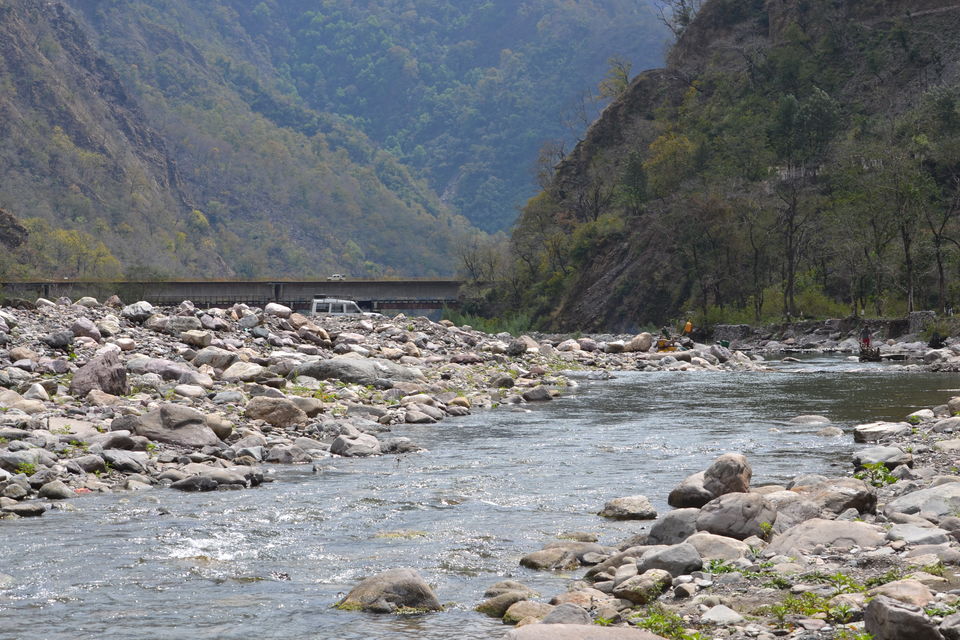 The rafting started and the guide instructed us to keep rowing during the rapids and we soon crossed some of them. To add to the thrill he asked us to jump in the waters but I would suggest you not to jump if you are prone to fever because the water gets really cold there but of course it made our adrenaline rush. Soon after covering a few dangerous rapids, we ended up in an island like spot for maggie and refreshments. Then we rowed under the famous Lakshmanjhula and our rafting ended in the nearby ghats from where they transported us to our camps.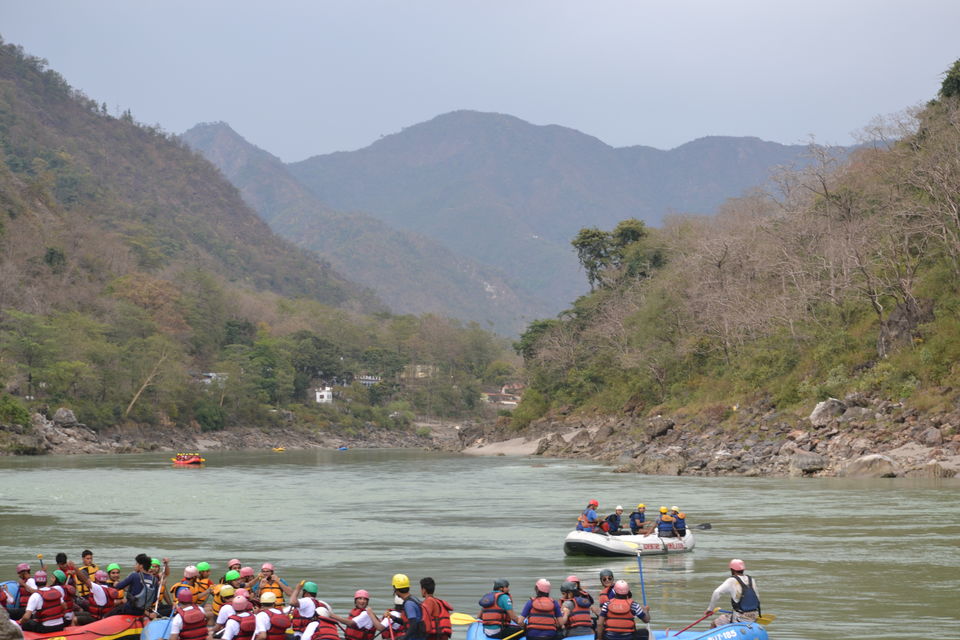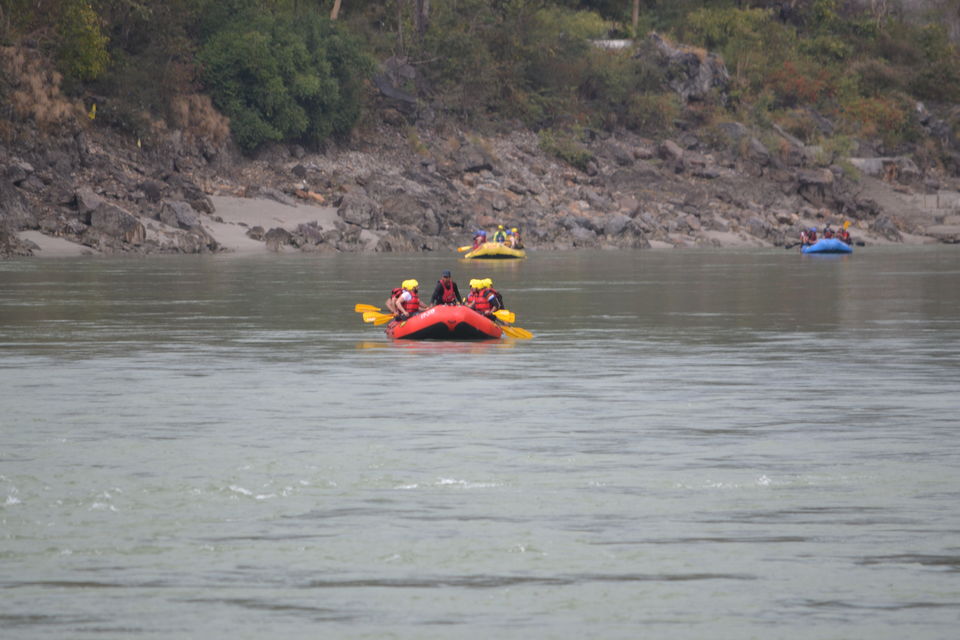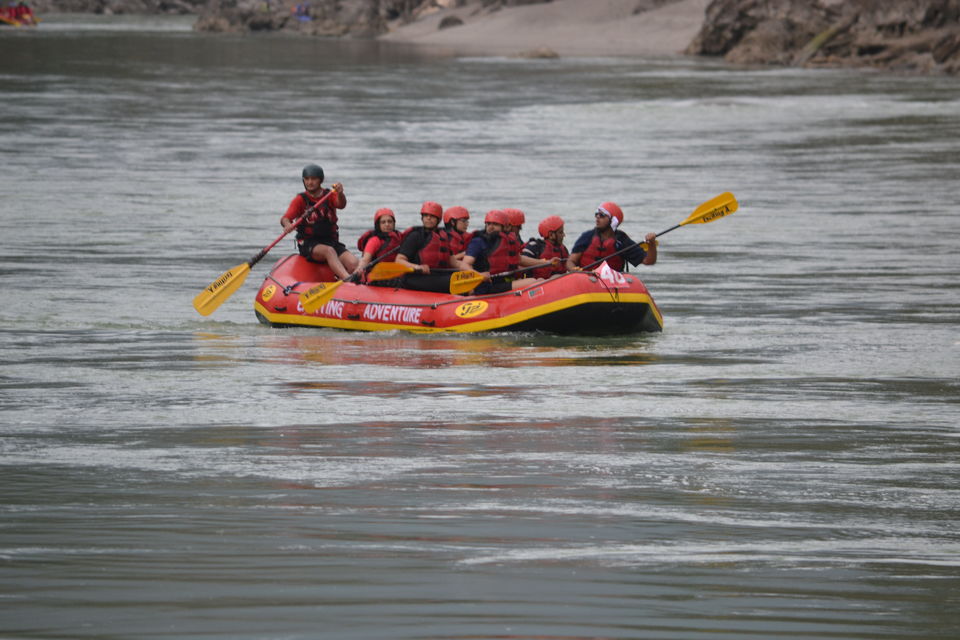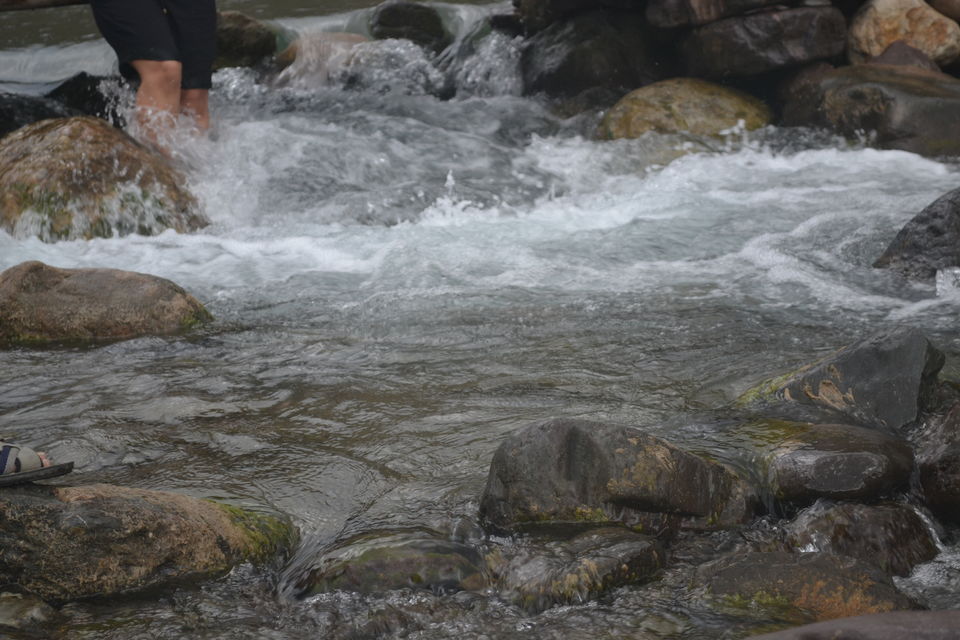 Beside the rafting the night under the stars and close to the flowing water made it more thrilling. Next morning, we enjoyed our day sitting over the wooden bridges over the water and fortunately the rain given it a pleasant feeling. The exhaustion of the rafting had been removed by the soothing waters in the next morning. Thus the trip ended and we returned by the afternoon bus.