One year it had been for me studying in Thapar University no major trips I was suffocating so I along with four of my friends made a plan to go river rafting in Rishikesh.

We booked a package of camping and rafting the next day from Shivpuri to Rishikesh which costed us 1700 per person. A cab was also hired by us for our travels.
The day arrived but our cab didn't, at the right time at least. We were late by two hours by the time our cab arrived. It was 8:30 hours and the time of arrival to our camp site turned out to be 2:30 pm just in time for lunch.(which was way below par)
Camp site to be honest is nothing great you could enjoy some volleyball, or go for a hike from there.(which you could go yourself too)The only plus point is the river nearby in which we had the time of our lives.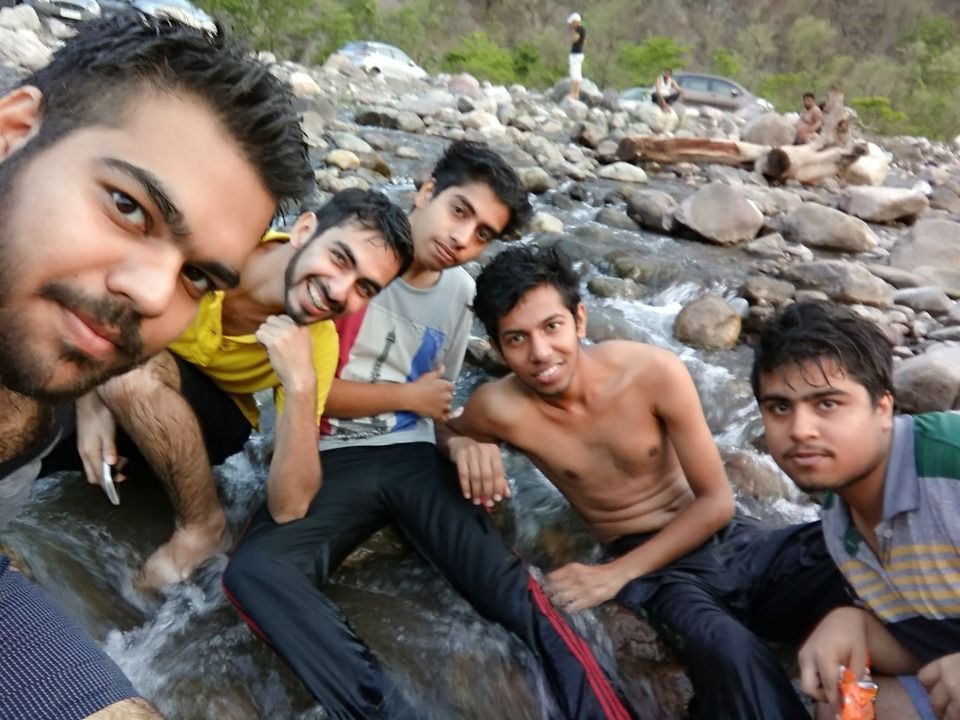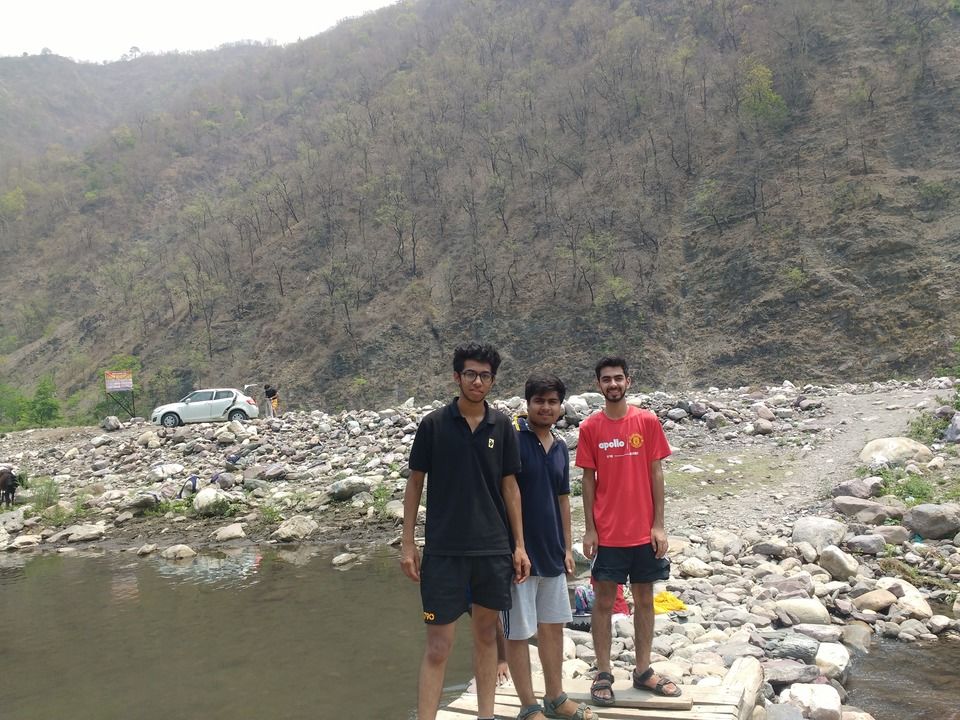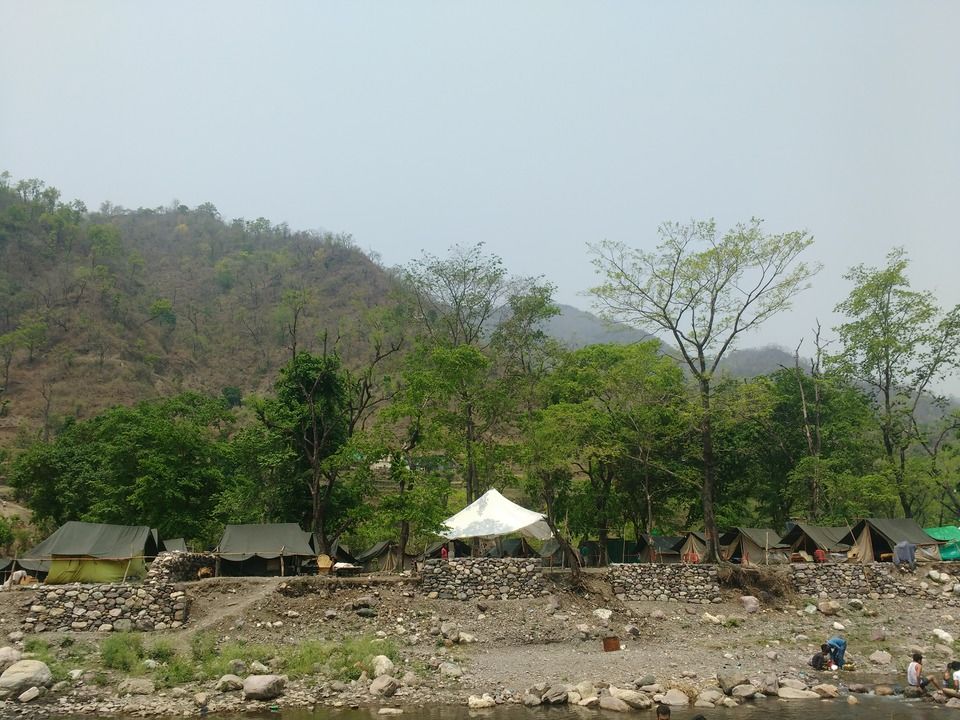 The day ended with a slightly better dinner than the lunch and after a game of cards we went to our tents which were in a state that you would be unable to sleep inside so we decided to put up the made up beds outside the tent and slept with gazing stars in the distant sky. Overall I would say if you have any plans of camping in Rishikesh reconsider your plans and cancel them for sure it's not worth it.
The next day had the worst possible start we were in tatters to hear that they will take us rafting from brahampuri and not shivpuri as the rapids were not ideal for rafting, someone died three days back. We had a long argument with him as to why he didn't tell us earlier and in the end chose not to raft with them and in the end our wallets were 550 bucks richer for each person.
Giving up was not an option we just could not go back without the experience of rafting for which we had traveled so long for so we searched around to find out if anybody else has a better deal. We found one in the form of rafting from Marine Drive to Shivpuri at the rate of 600 per person after negotiating we grabbed the deal with both hands.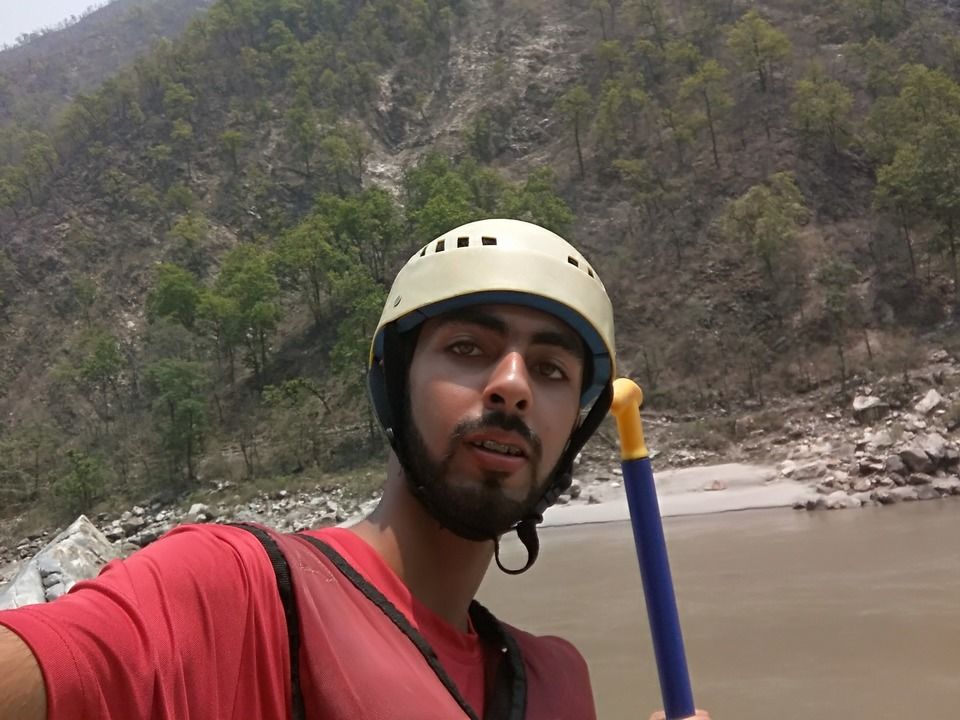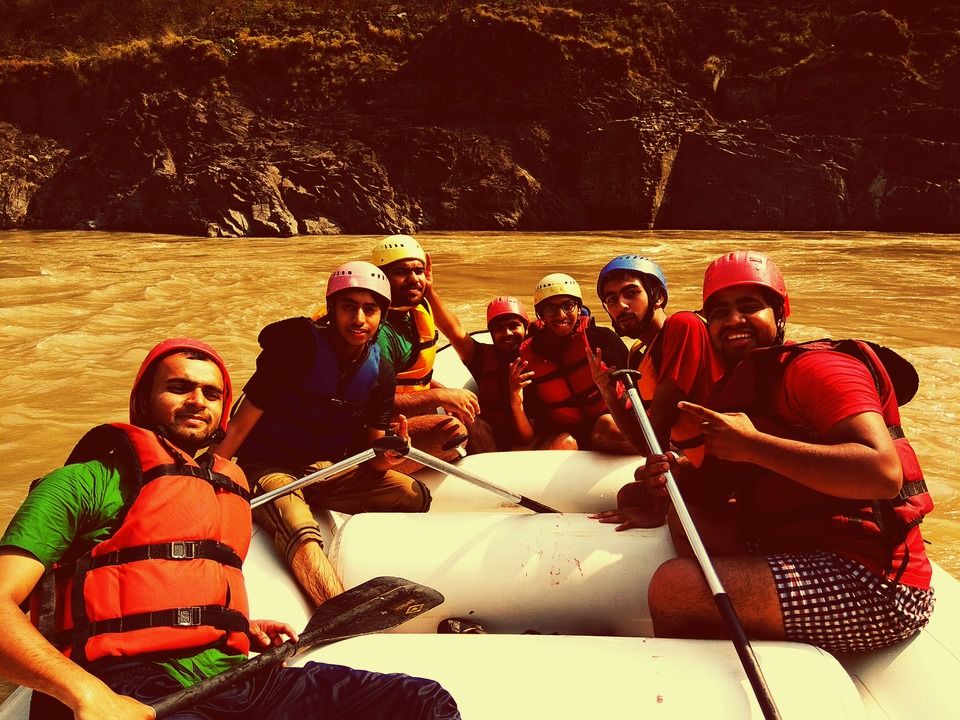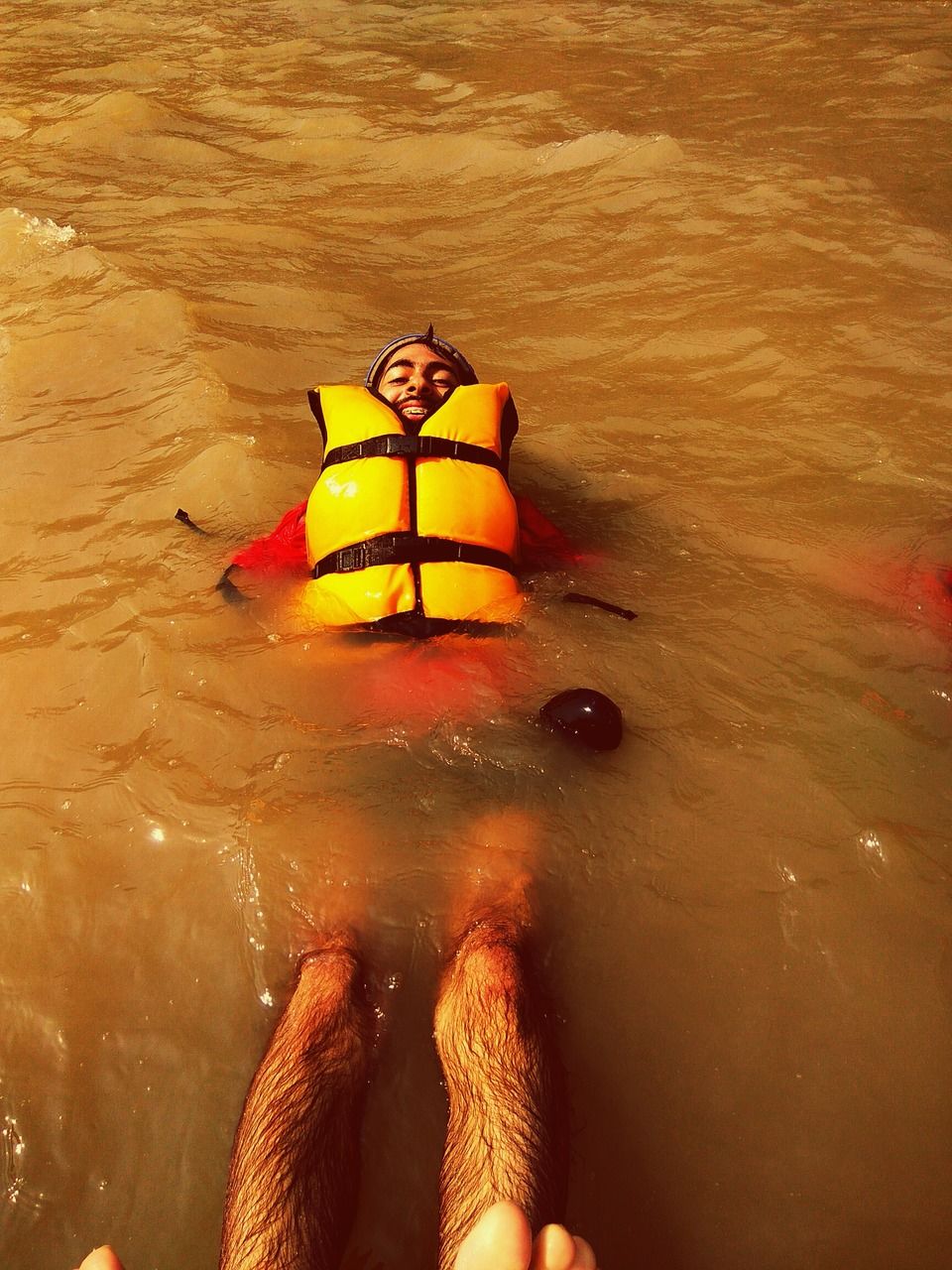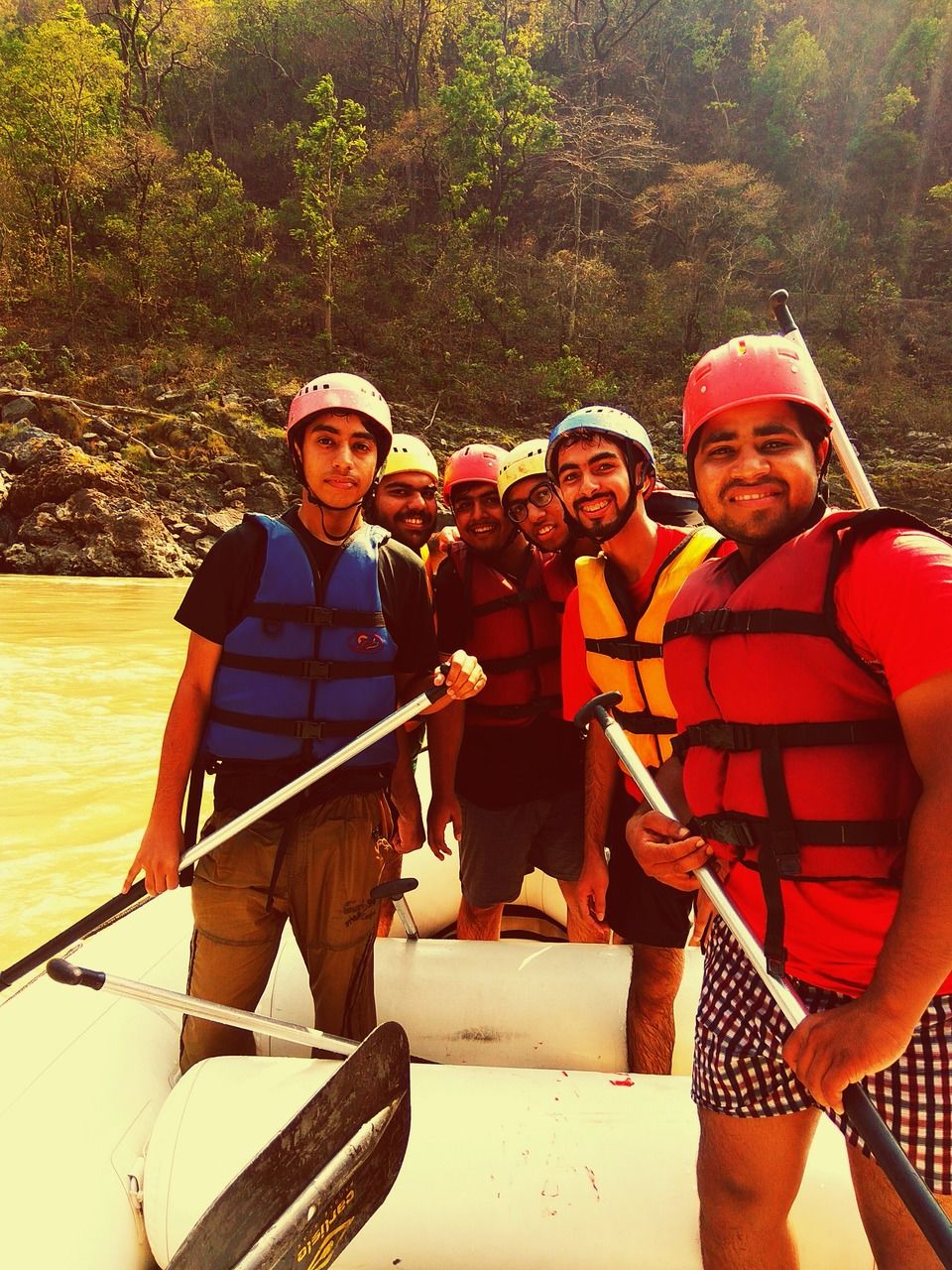 The rafting experience was epic and extremely exhausting the best seat being the one in the house was the front in which you had to hold the rope and just let the water flow over you. Though our hands and arms were filled up with exhaustion our hunger to raft wasn't.
Opportunity came to us in the form of a person offering us a deal of 500 rupees to raft from Shivpuri to Rishikesh we welcomed the deal with open arms even if it was dangerous as there is no reward in taking no risk. The rapids were way larger and required lesser effort which made it even more fun. The best time was when the guide asked us to jump into the rapid and into the rapid I went,for a moment water went over my head and into my mouth and nostrils which I knew would make me sick but I didn't care at the moment I just wanted to live it. Like all good things this one ended too, the Rapids ended. But our adventure still remained the cliff jump was the next task. Last time I came I was just a small kid too afraid to jump straight from the cliff but this time I jumped without hesitation enjoying every bit of it.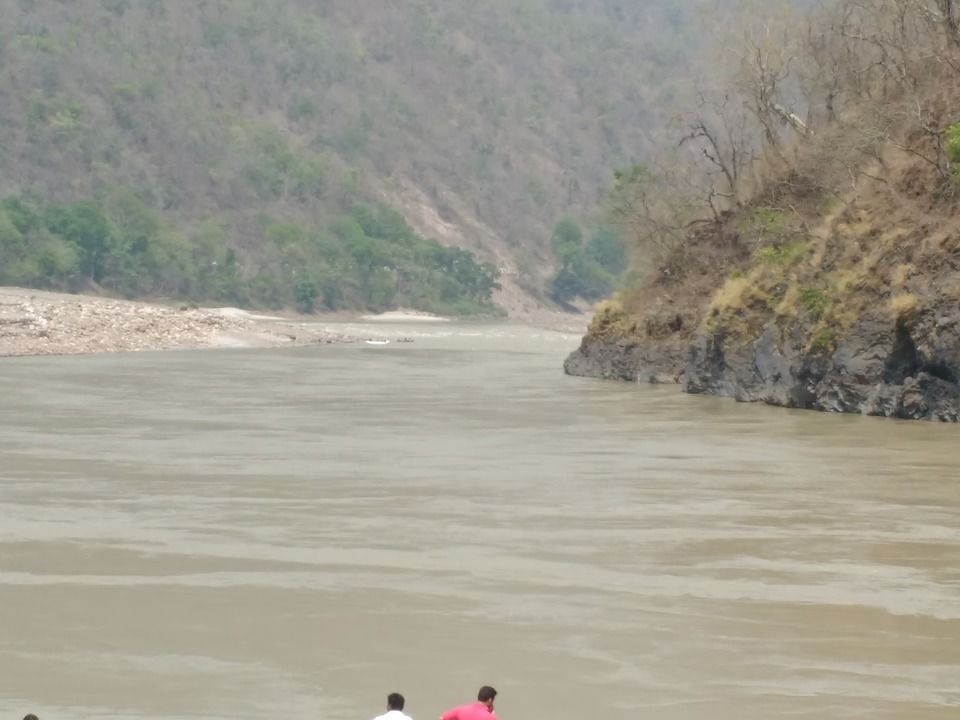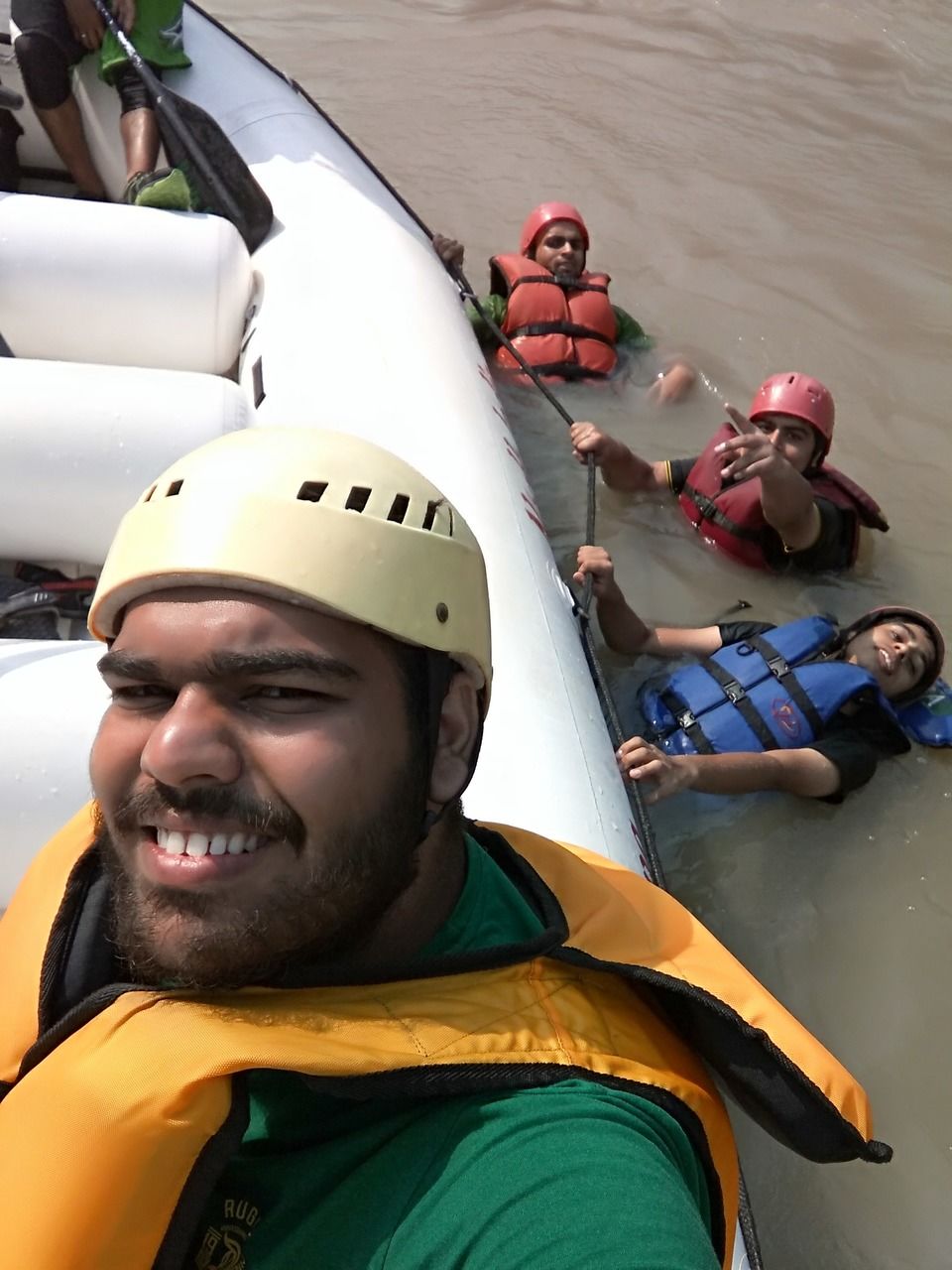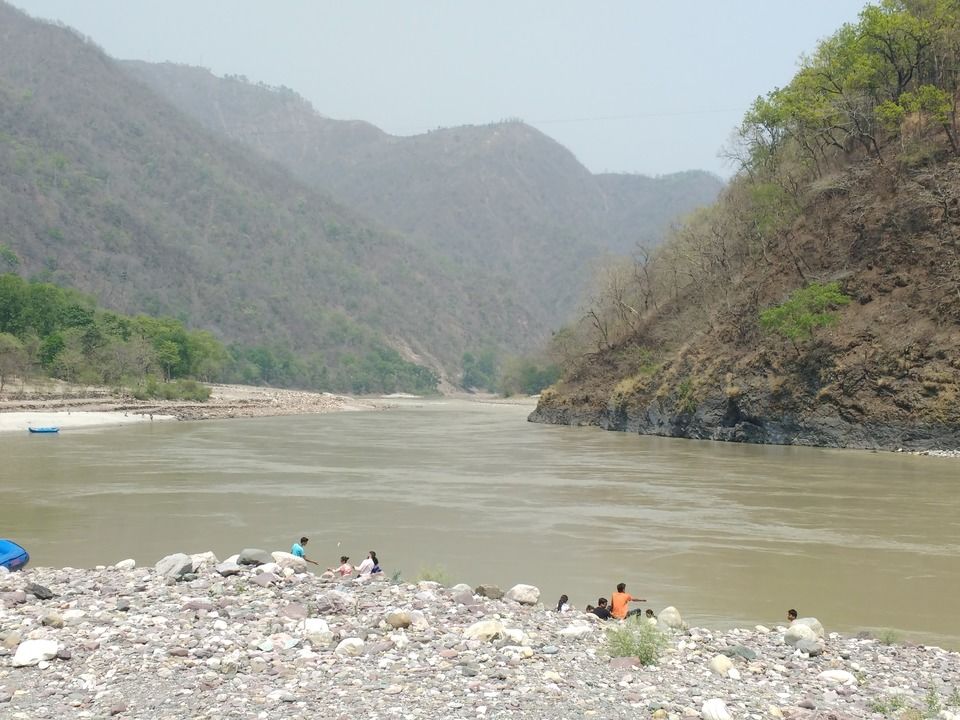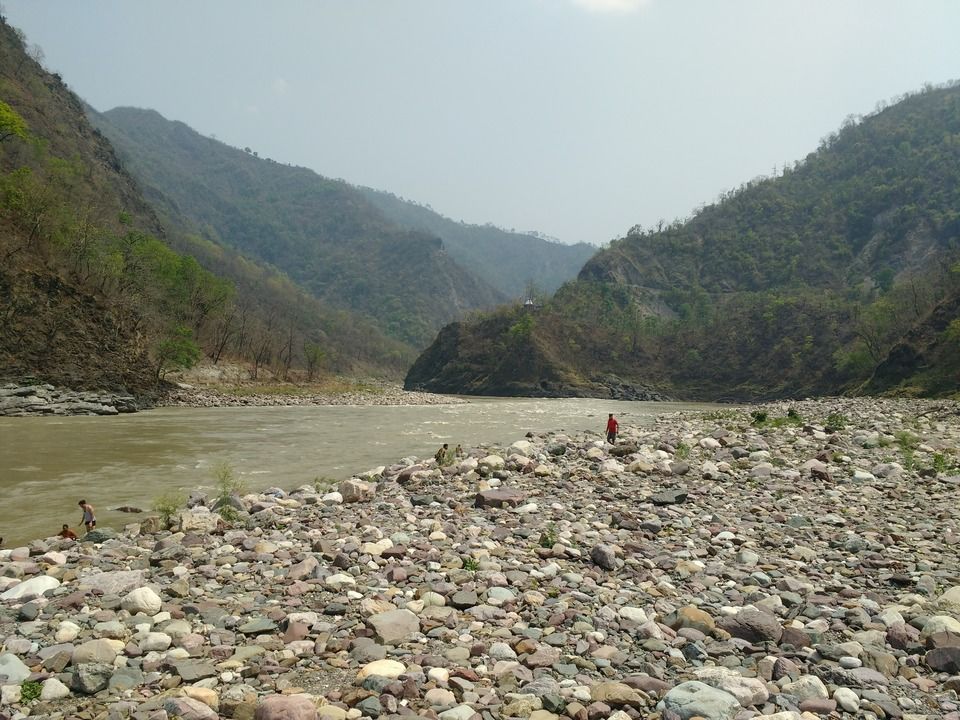 So with that our rafting expedition ended at an exceptional note and so did our trip to Rishikesh.
Frequent Searches Leading To This Page:-
Rafting experience in rishikesh uttarakhand, is river rafting open in rishikesh now, boat riding in rishikesh, rishikesh river rafting in december