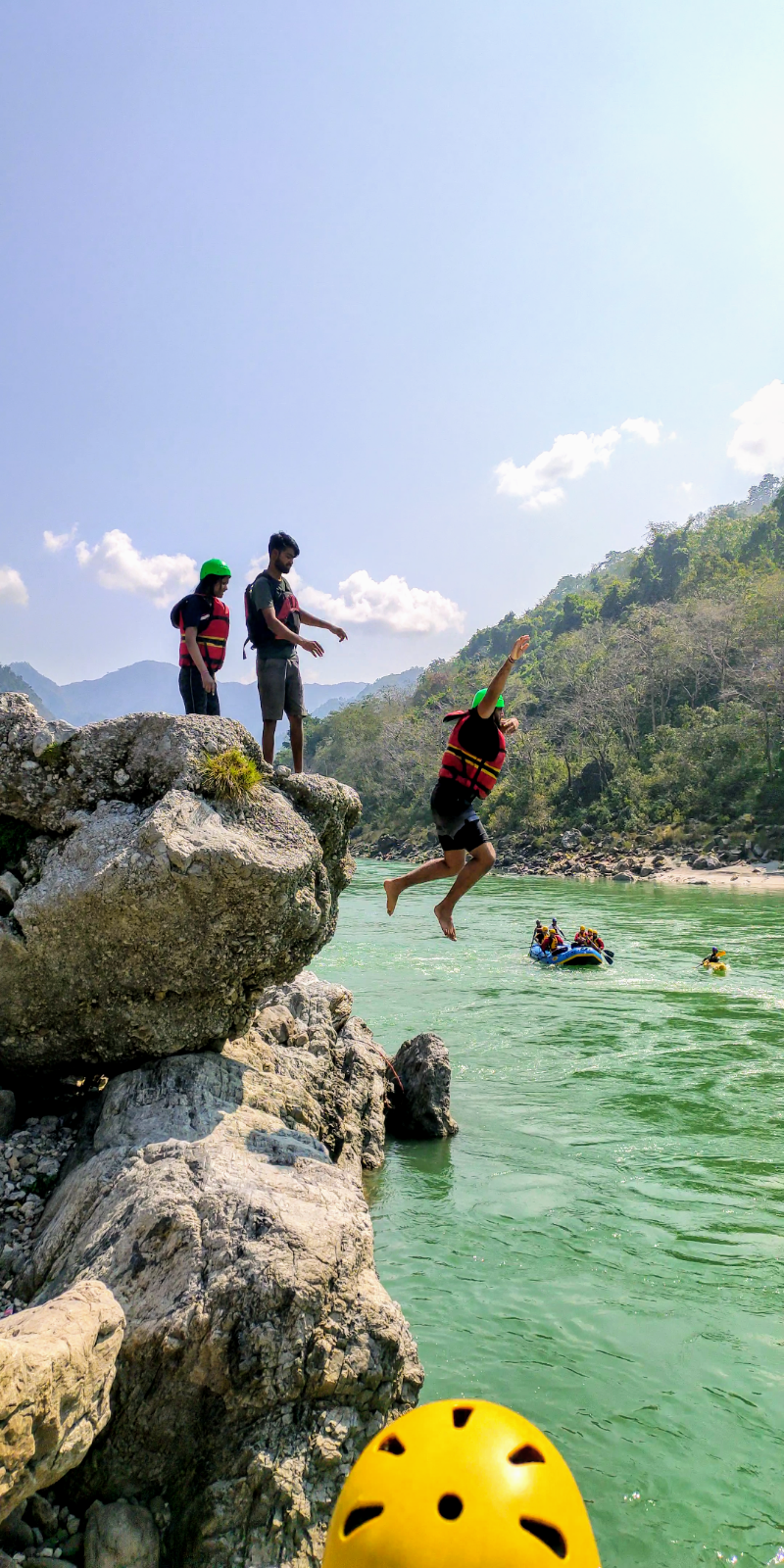 Hello all! Thank you for reading the previous half and Welcome to our 2nd half. So, next day i.e. 25th February 2020, we made our first visit to Neergadh Waterfall which is 3kms from our Hostel. Entry charges 35rs per head .The place was worth to visit and have some tea with a flowing waterfall beside you. To know about Bungee Jumping click on Bungee Jumping in Rishikesh
We had enough time there and we reached Patna waterfall which is a 45min trek from base only locals know about it.This place is a must-visit if you are a nature lover. Sipping tea in front of the waterfall is a different kick for many.
And on return we witness one ghat which had white sand and flowing Ganges which made suitable for meditation, we meditate for a while had clicks and reached our Hostel. We had lunch at Ira's Kitchen, munching Parathas, Biryani and rose shakes and excellent ambience.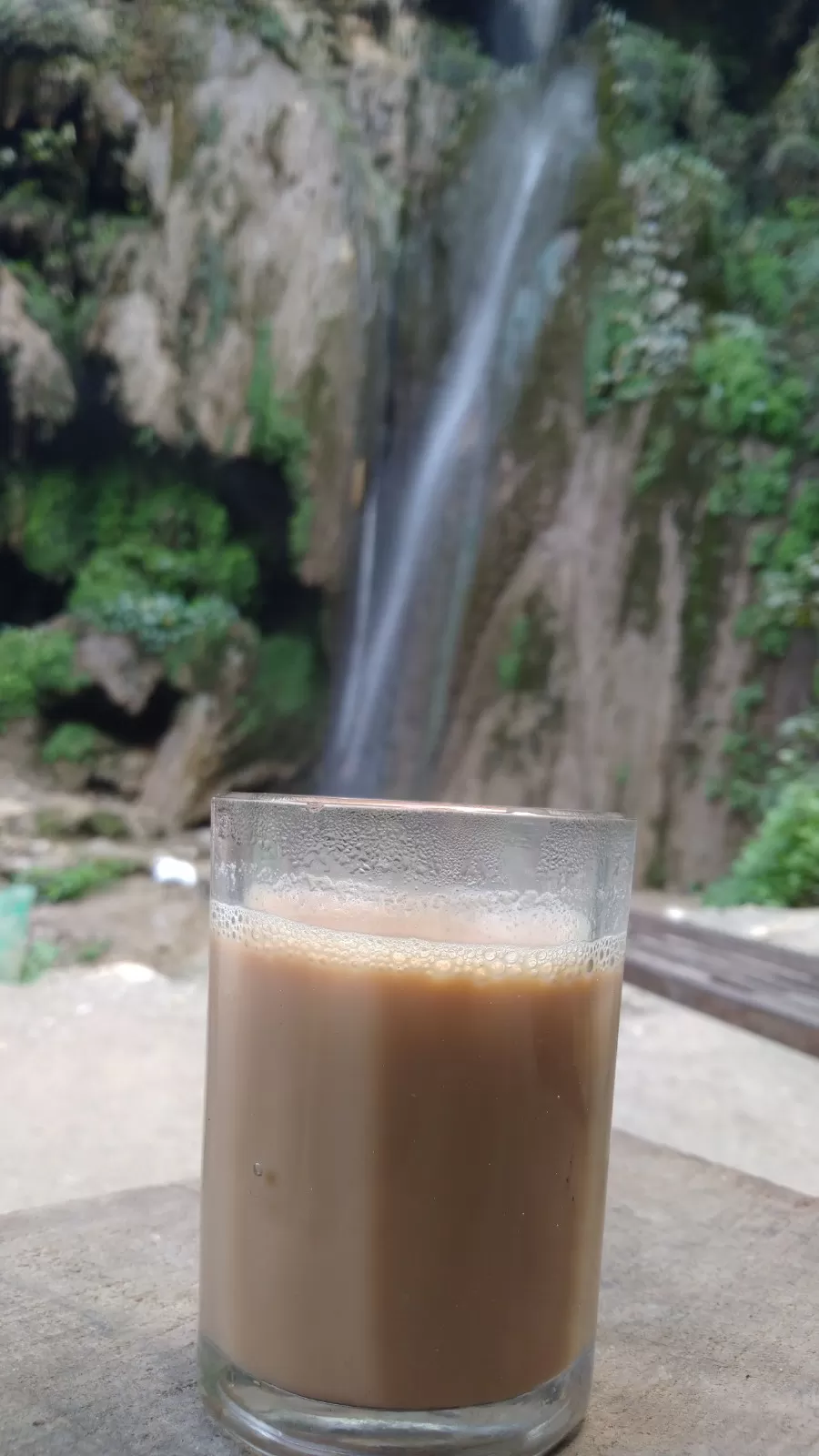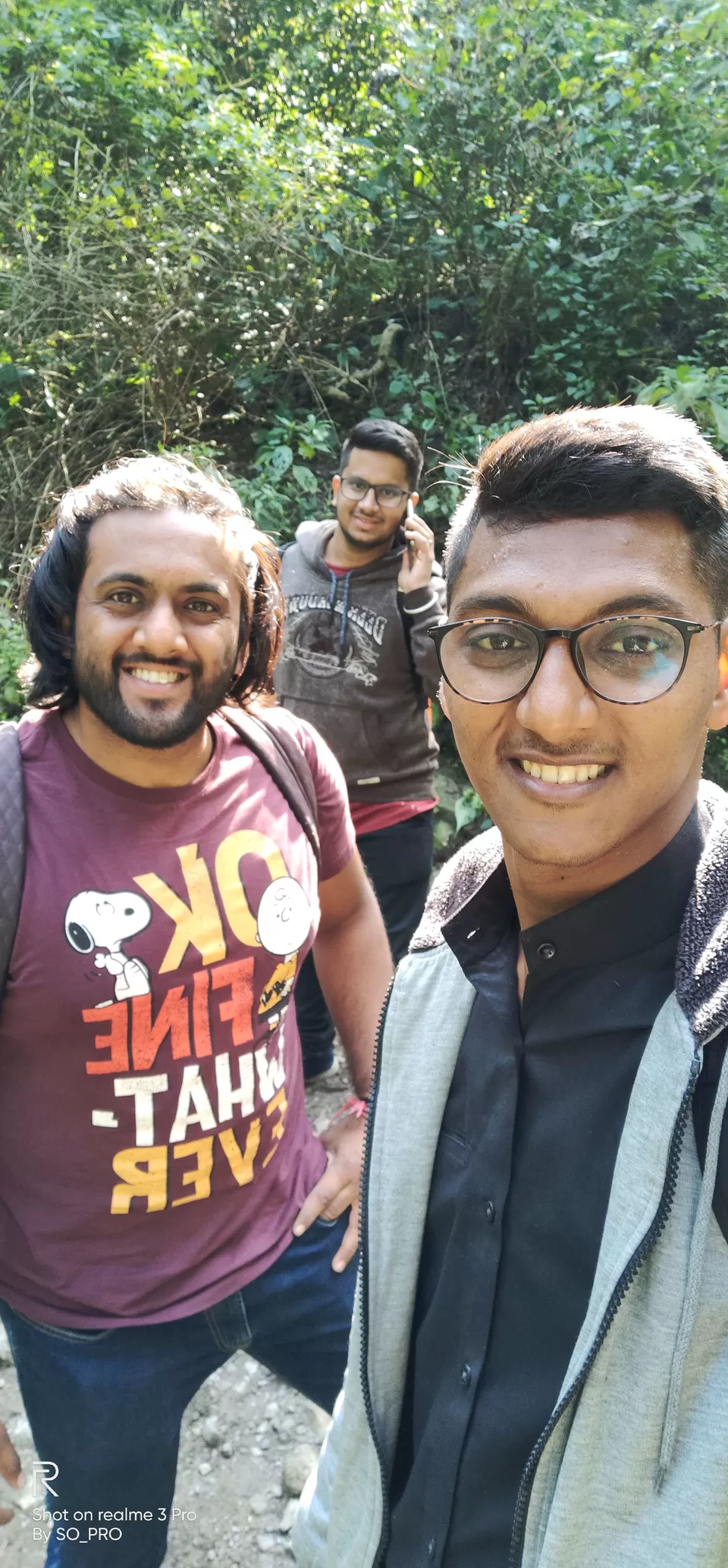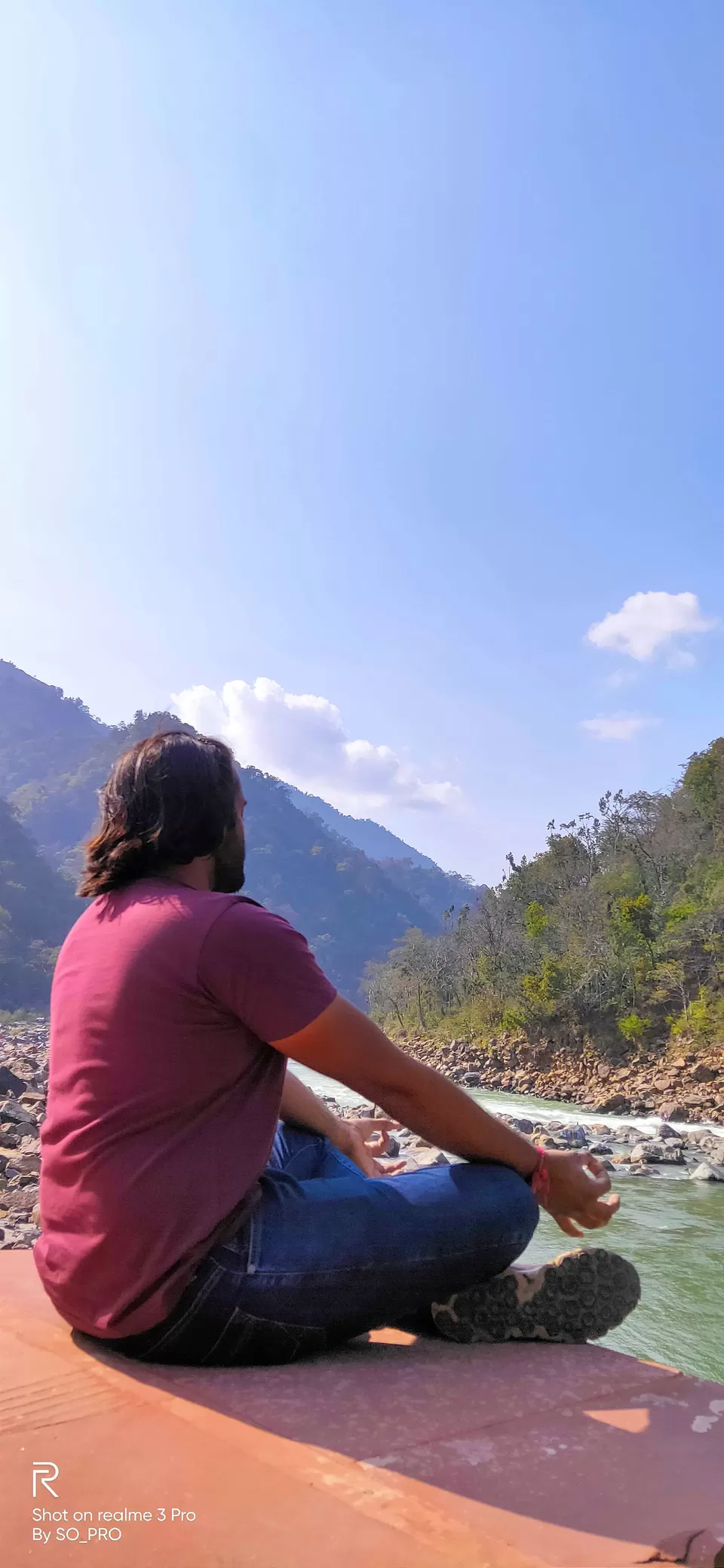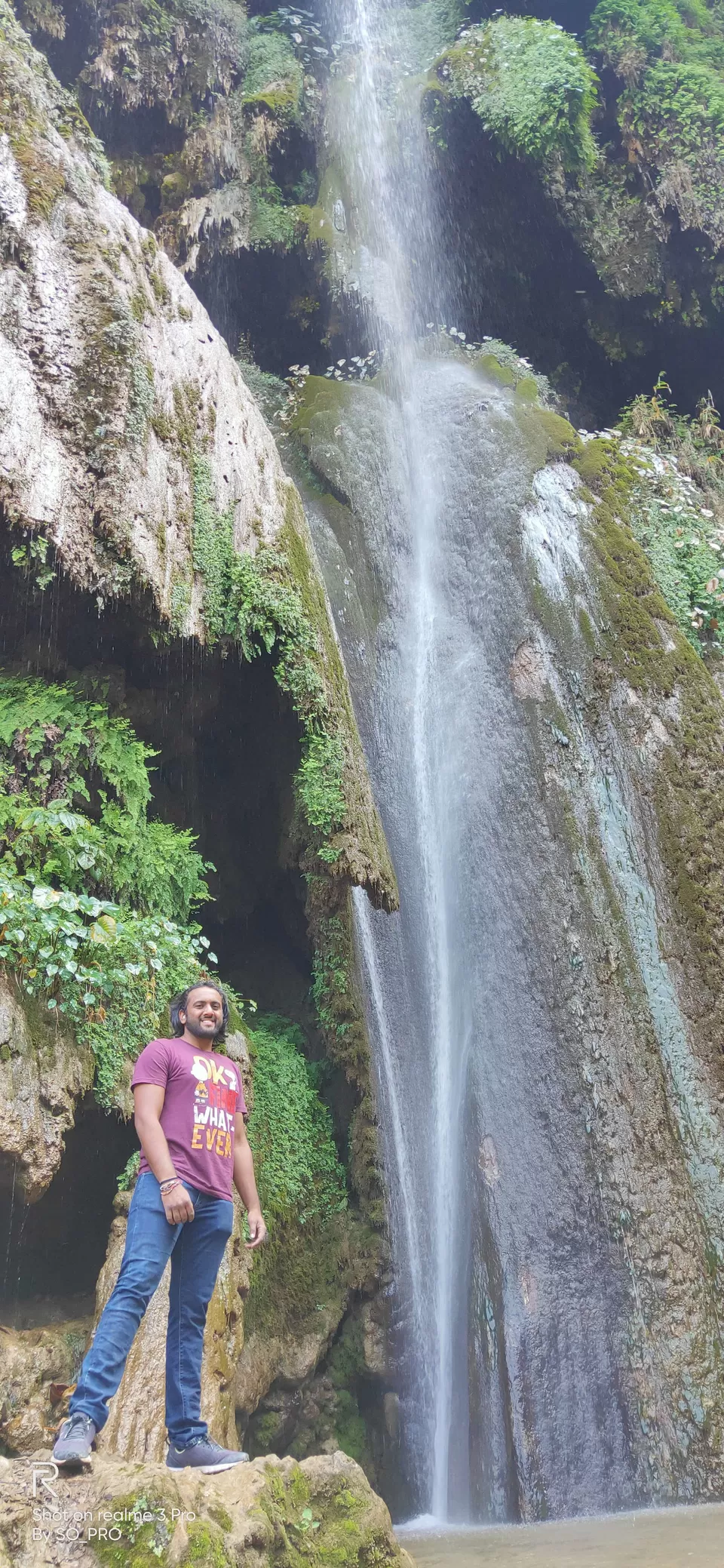 Then we reached Parmath Niketan Ashram where we explored the market of Rishikesh and famous Bhootnath Temple. Unfortunately, the temple was closed at 5:30 PM but we had a beautiful sunset of Rishikesh during the hike. We again witness Aarti near Parmath Niketan Ghats and had a peaceful time at Ghats and had a click with the famous Lord Mahadev Statue of Rishikesh. We reached at Hostel exhausted and filled with new experiences.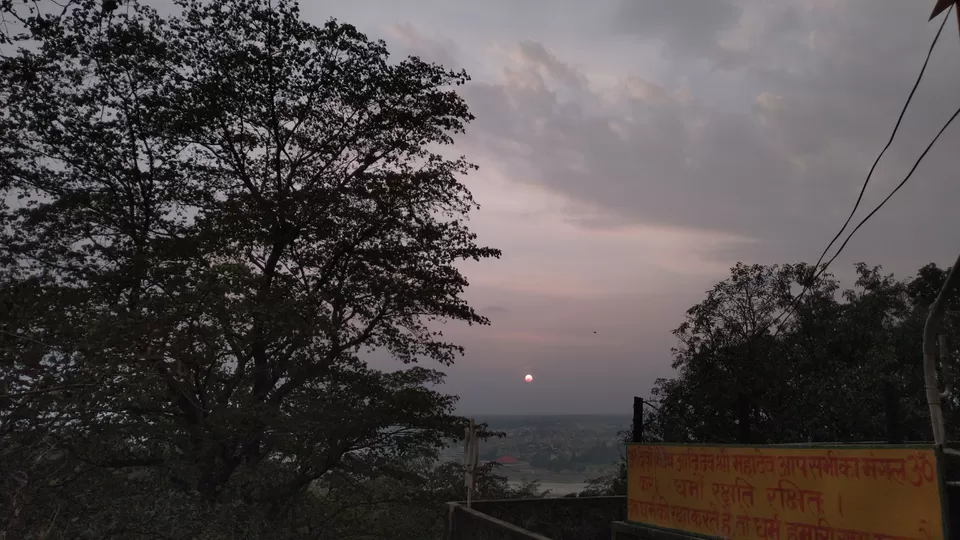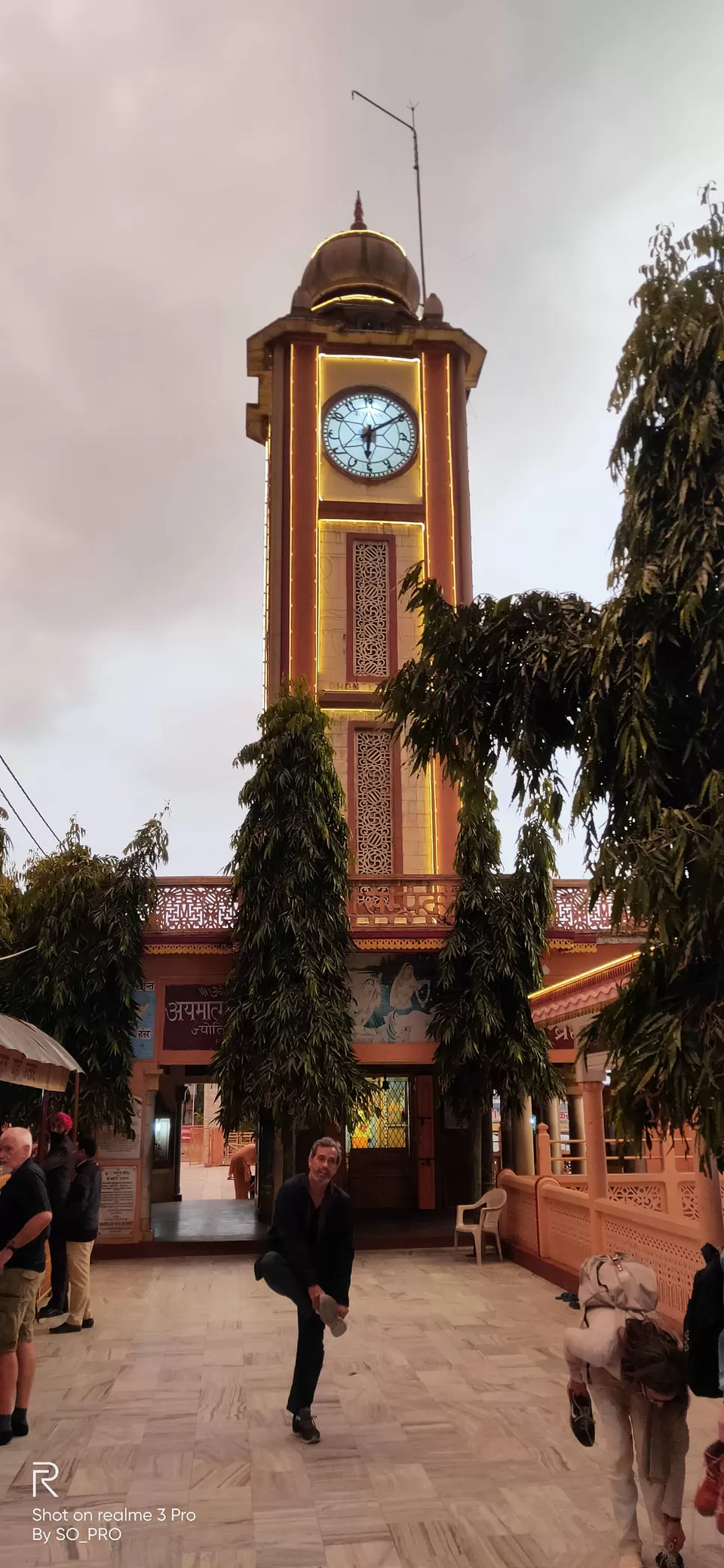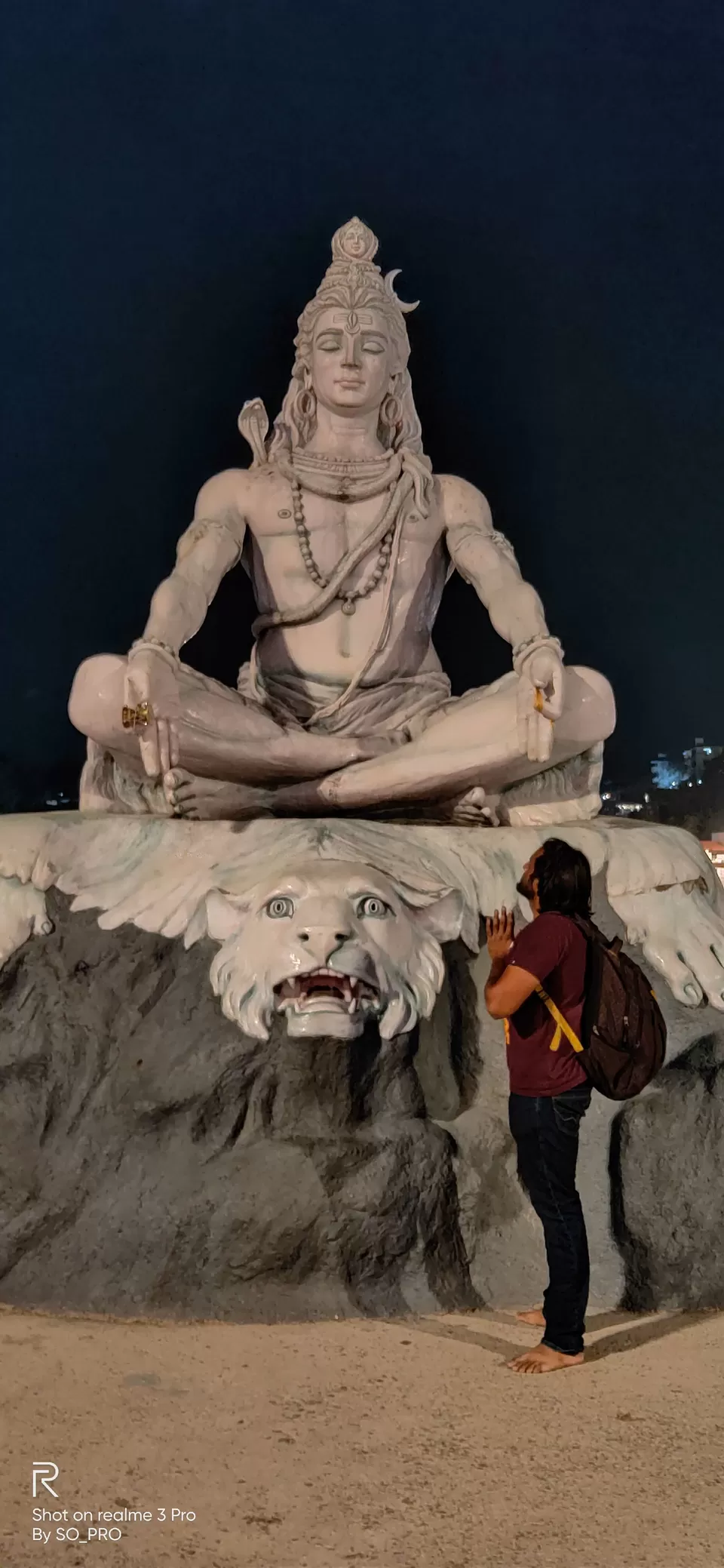 Next Morning, 26 February 2020 as I was getting a bit late to witness Sunrise of Rishikesh and that day we were going to check out from our hostel. So, after waking my friends as they doing preparation, I immediately left them and hurried to witness sunrise sitting on Ghat near RamJhula. It is suggested to witness sunrise from Kunda Devi temple which is 19km from Tapovan, which requires 45 min drive from 2-wheeler, we missed to visit that place. So, finding a sweet spot I sat for around 45minutes taking time-lapse and observing people dipping in the Ganges, running clouds, river stream and meditation group.
Later on, we met at the junction of Laxman Jhula and I want to visit Tera Manzil mandir (13-floor temple) .View of Rishikesh was breathtaking from that point. So, if u have time and want to observe a bit different religious spot then this is a place to visit.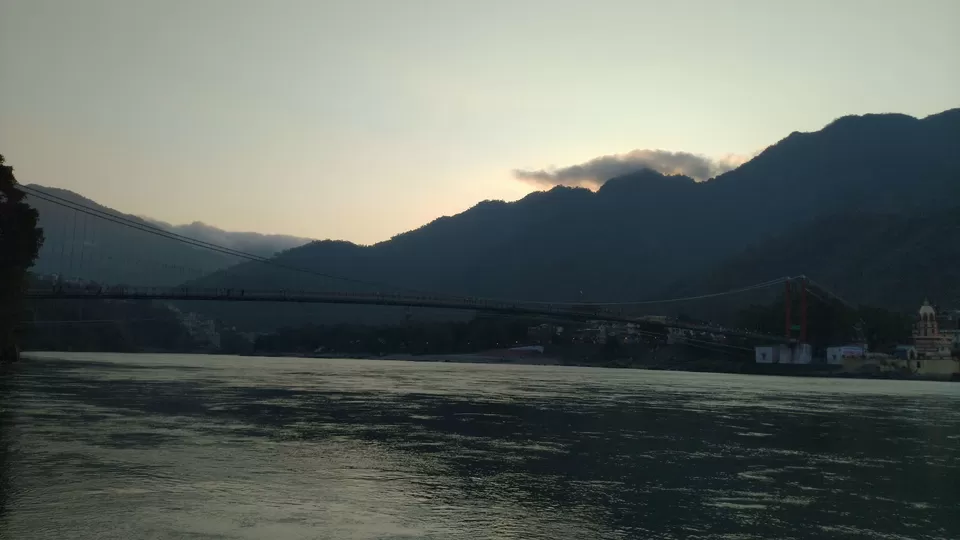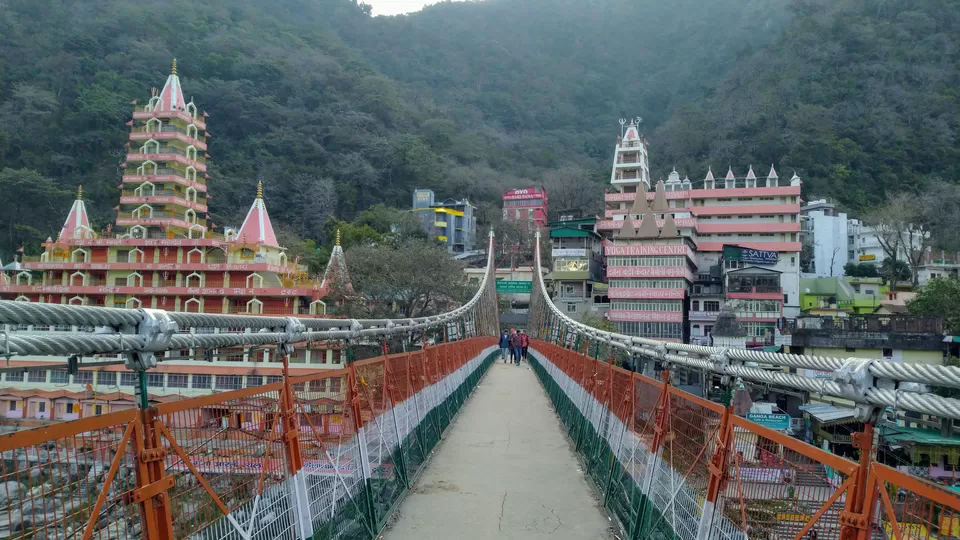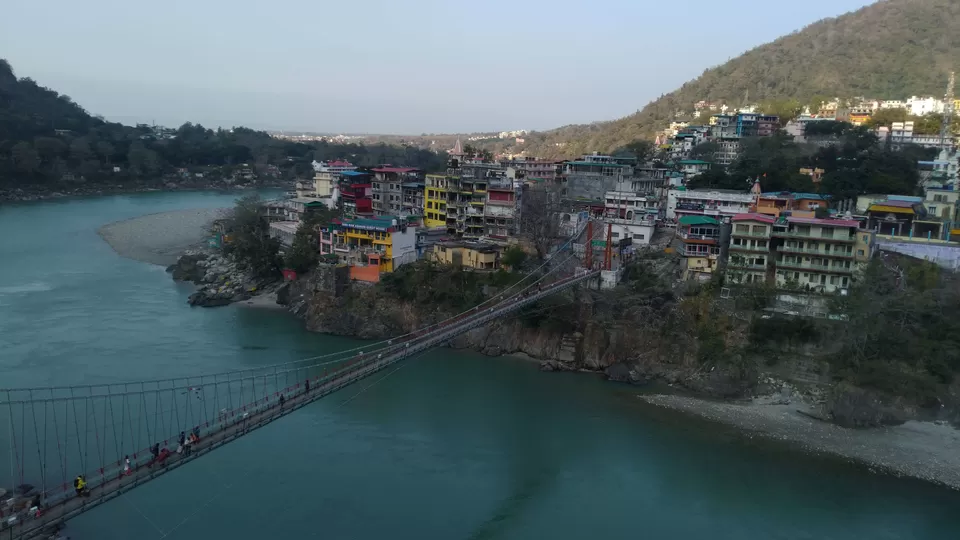 Keeping luggage in the common room, we had checked out from our hotel and its River rafting time. Calling adventure sports group(Rafting Camping Adventure Rishikesh) for picking us which were near our hostel. We booked the whole package of Camping and River Rafting altogether at 1700rs which included all basic facilities such as bathroom special room, lunch, breakfast, high tea and dinner. Coming to white river rafting it was 16kms length .After they made us sit with some instructions and guidance. It is better to follow instructions and command of Guide. It is advisable to bring one extra pair of cloth with you.
Our guide Akshay Ji was a calm and helpful person. It is good to take videos and photos from special agencies (Adventure videos) instead of go pro as per my view. They charge 1000rs per boat we had to pay 200rs each. The way Ganga takes us with its current was much thrilling and rapids by the river were a bit tough but enjoyable. Then, we head toward junction many were cliff jumping from the top of that area.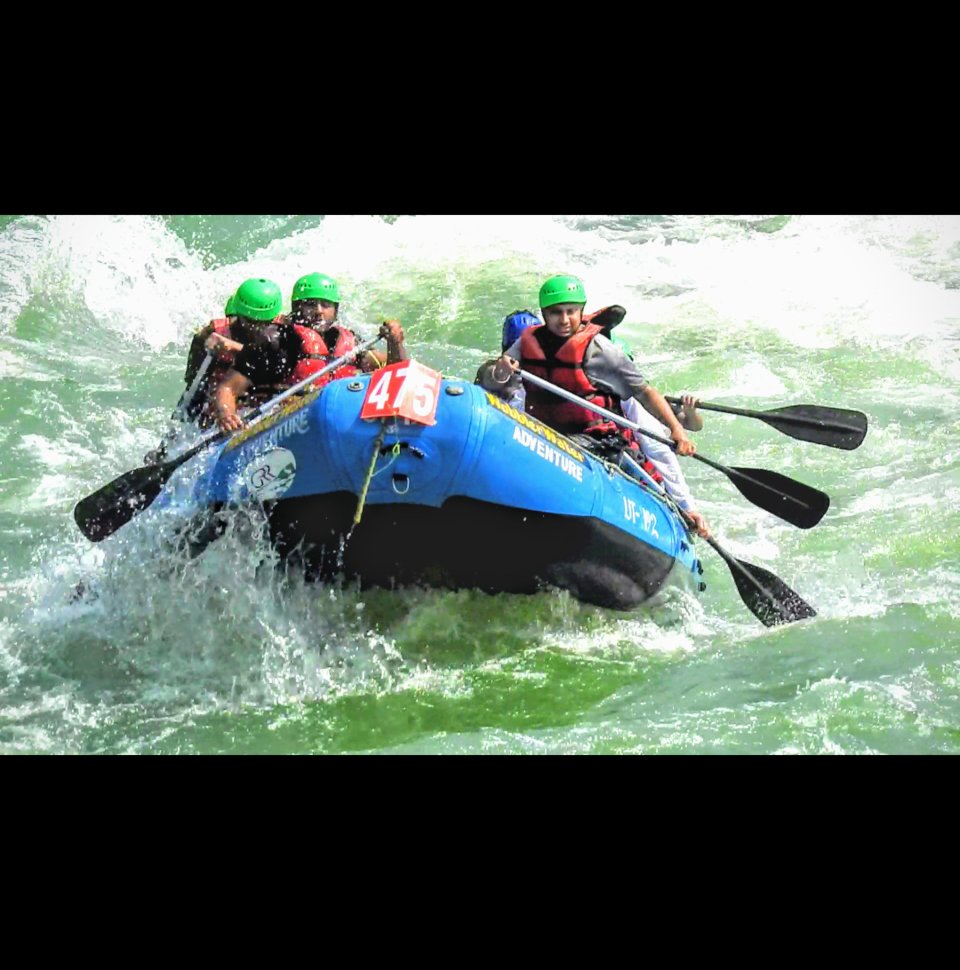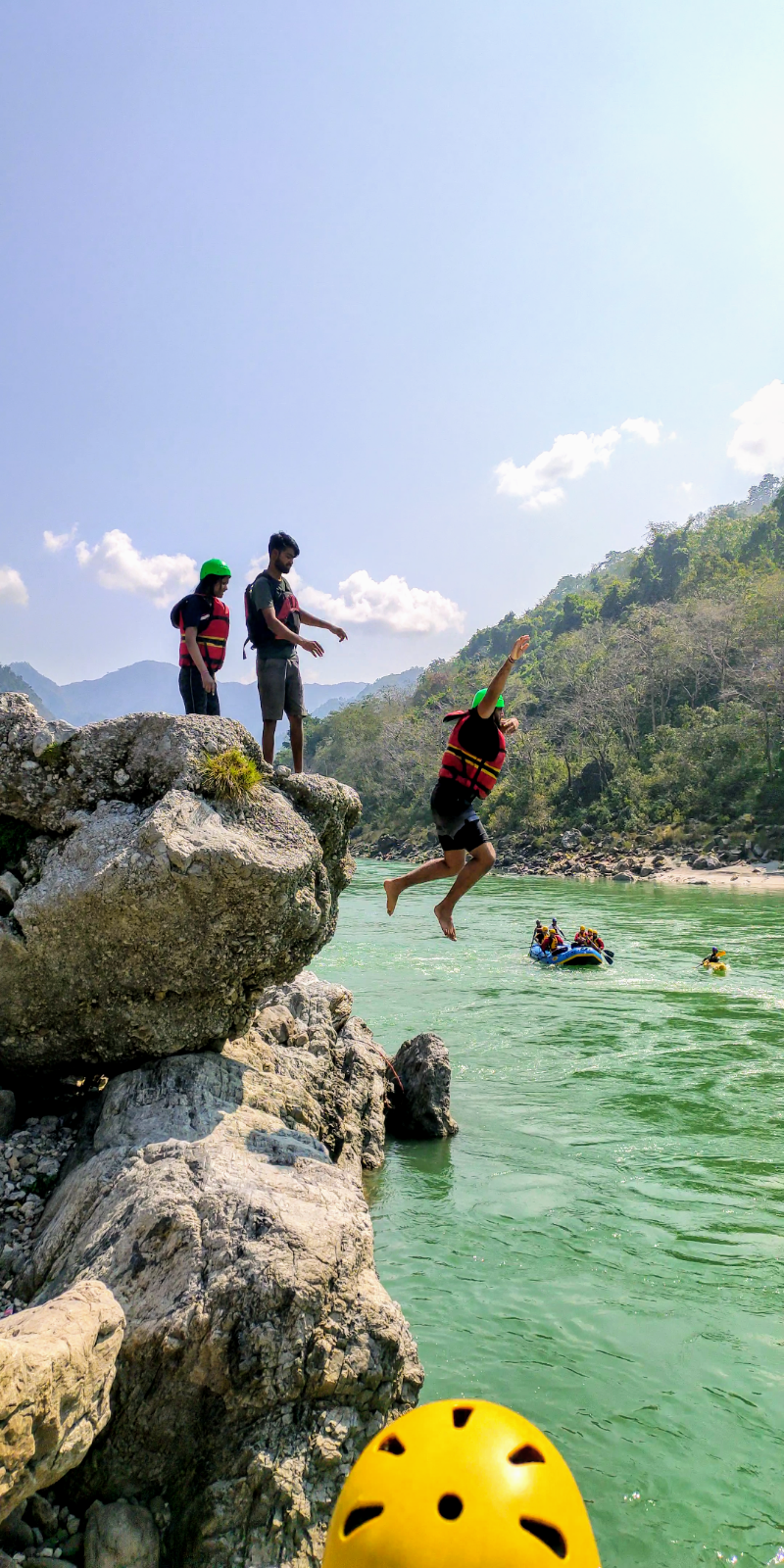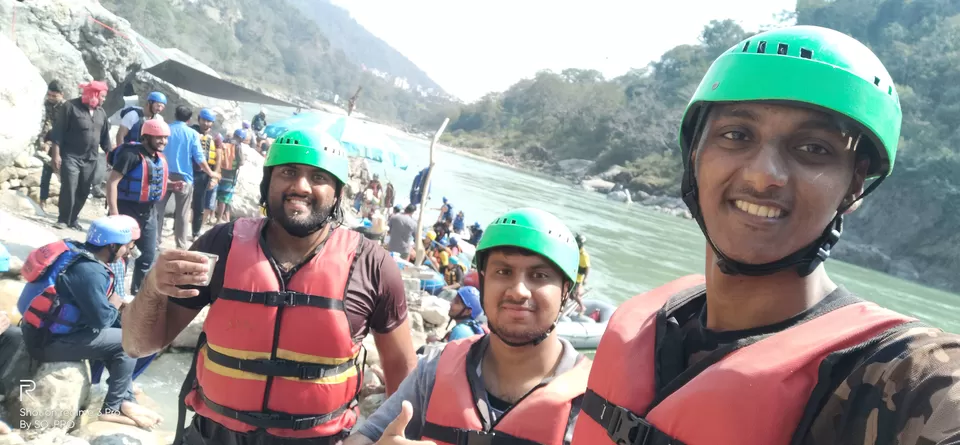 Then, we head towards the hostel to pick our luggage and departed towards our campsite which was in the hill forest region of Rishikesh. First, the impression of camp was much beautiful staff, rooms, the location was wonderful and calming. We were treated like VIP as there were no members except us. There was a waterfall stream outside the gate of a campsite which was enhancing this environment positively. After a good nap, we were served various kinds of pakodas with hot tea, perfect nirvana experience.
So, we strolled around campsite there was no one except us as a guest at night staff ignited campfire for, we three. Experiencing specialty, we sat there till midnight had chat about different topics during that we had dinner.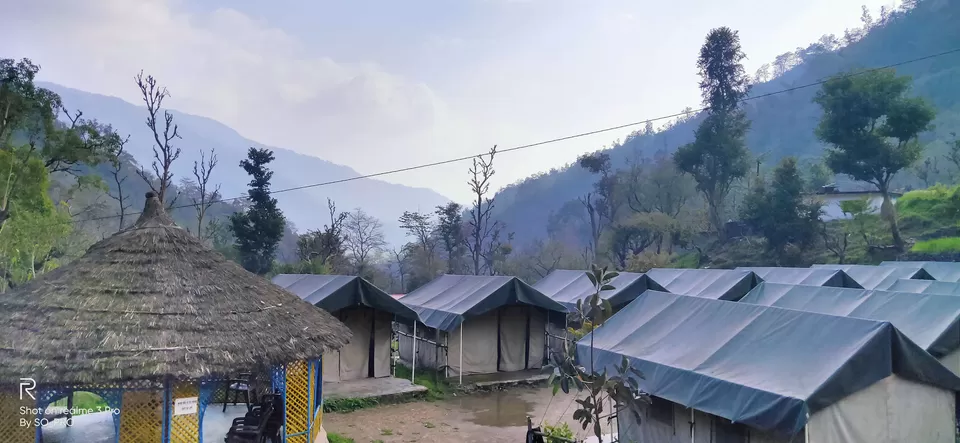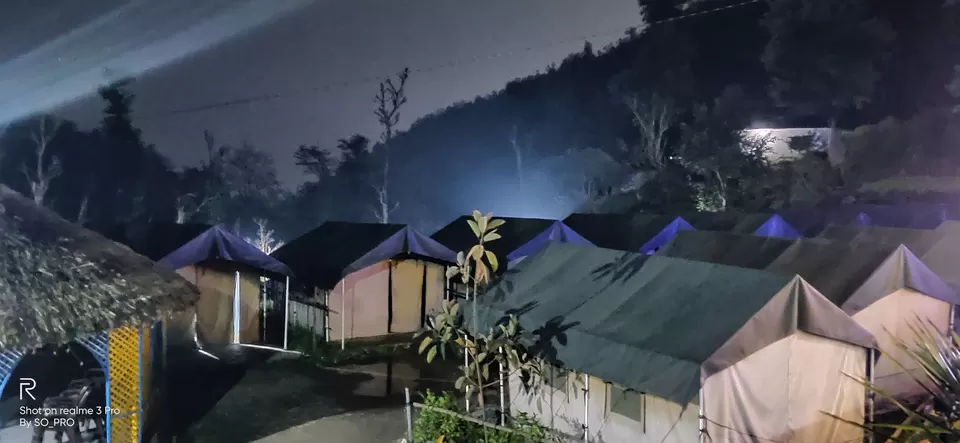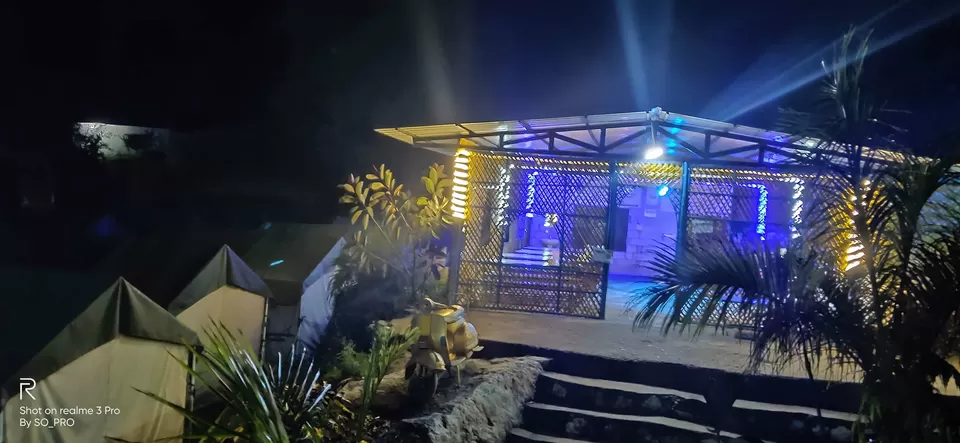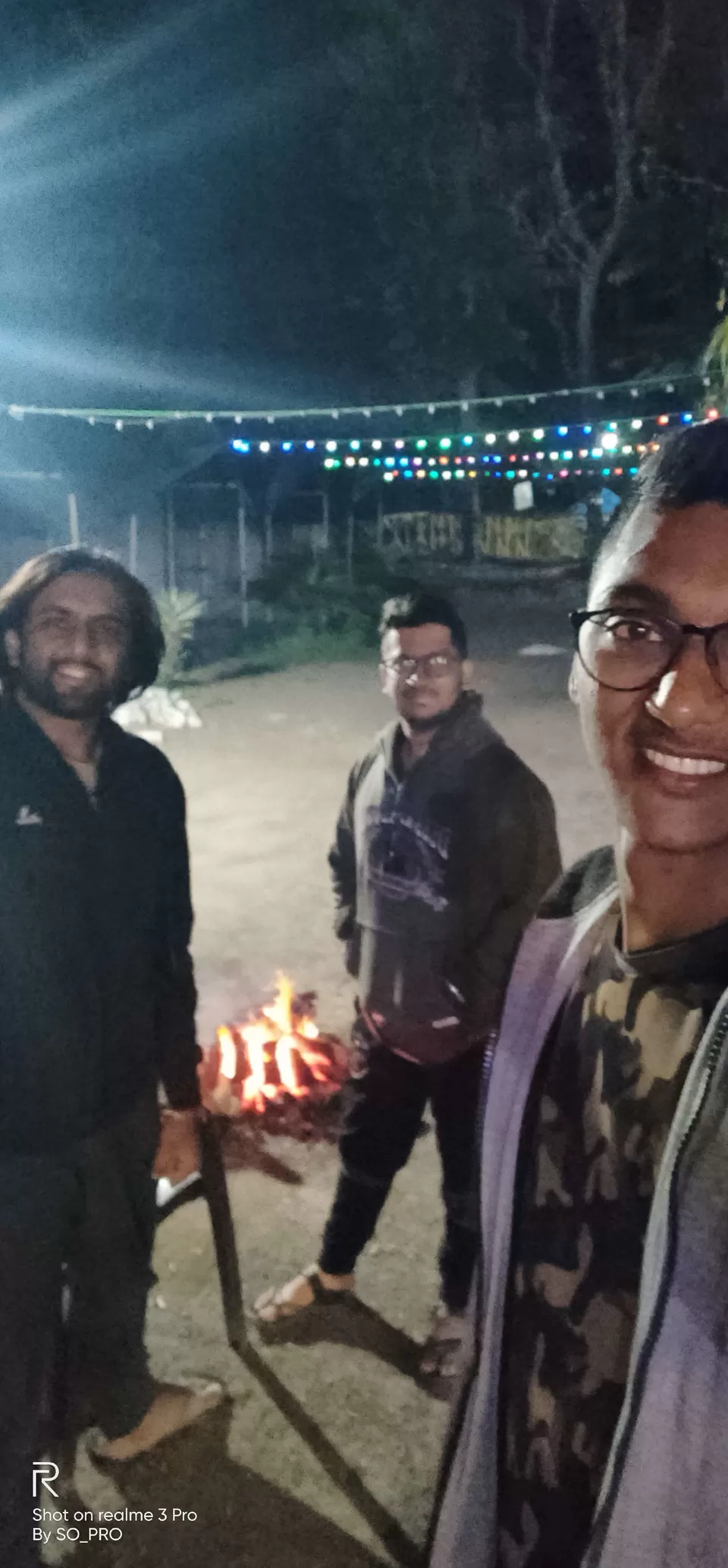 Next day,after hiking and with a heavy heart, we had to depart camp and head towards Rishikesh Bus station at 400rs with help of vehicle from the camp agent itself to head towards next destination Mussoorie which will be shown in the next blog coming with new twists. To get this in depth click at River Rafting and Camping in Rishikesh
Places to visit next time: Beatles Ashram, Kunda Devi Temple and Neelkanth Mahadev Temple
Thank you for spending precious time and learning something new for yourself. Hope you are doing well!
Then we head towards Shivpuri beach which is a famous spot for camping and adventure activities in Rishikesh. A peaceful environment with the sun kissing face with mild temperature with white sand and green serene flowing stream made a perfect spot for chillout.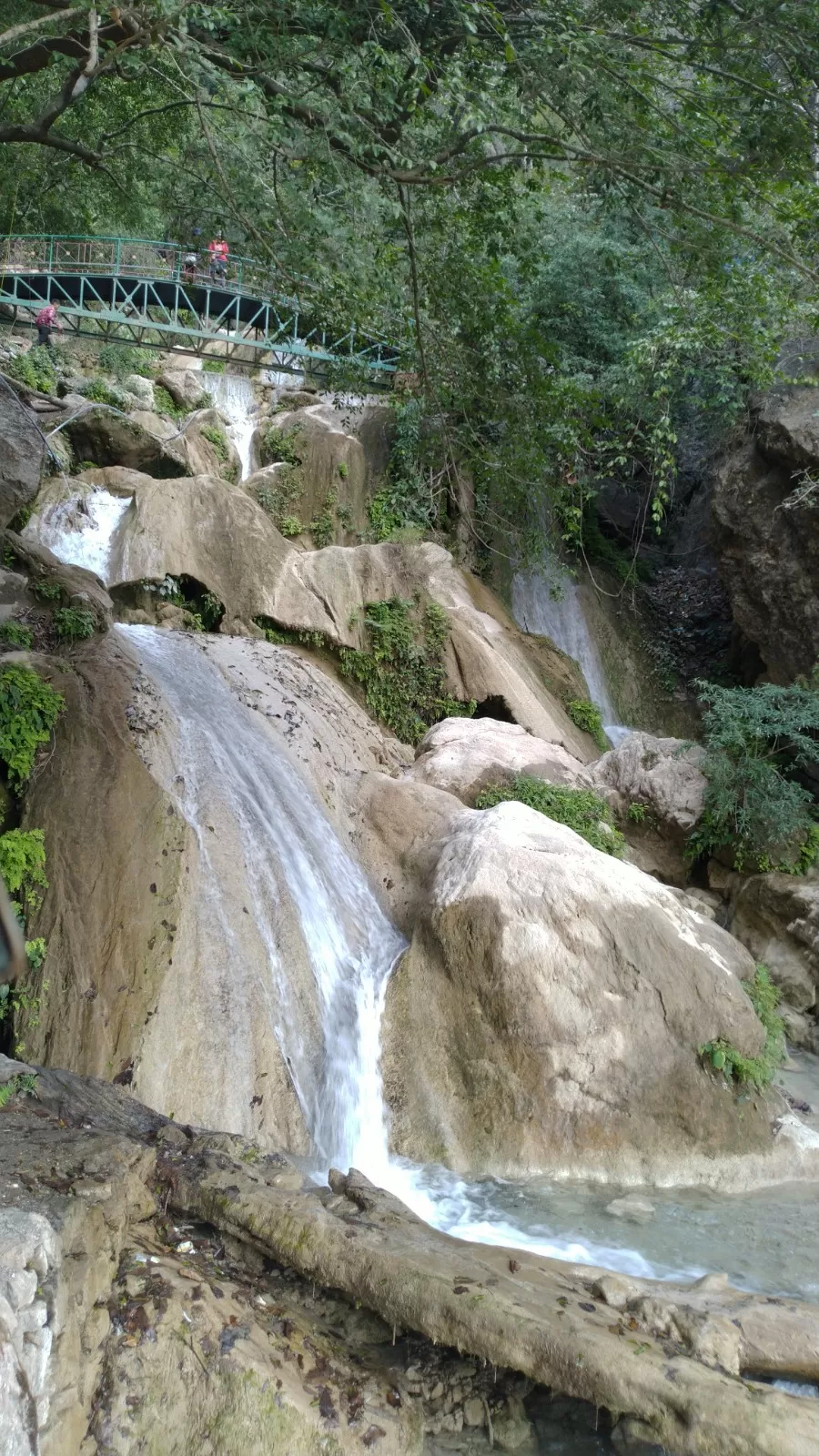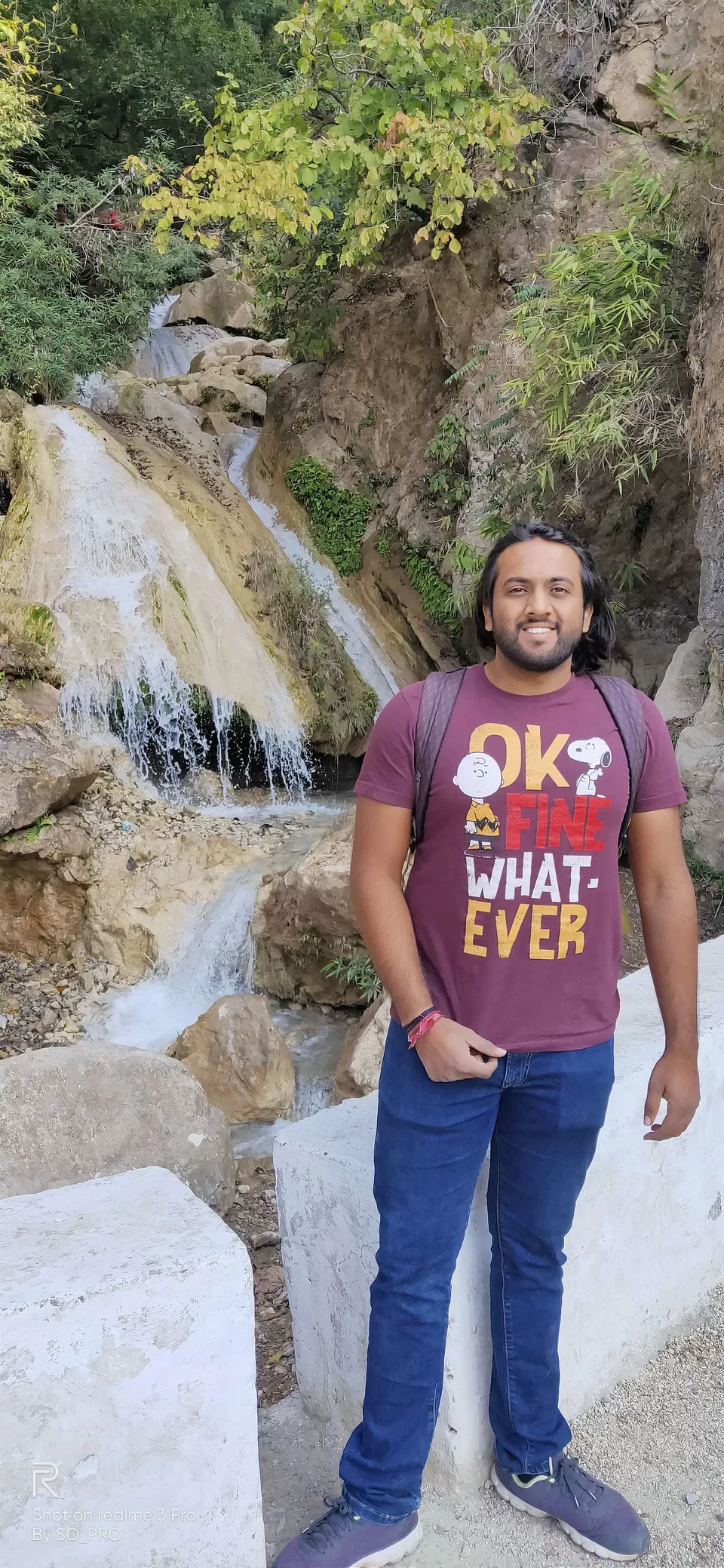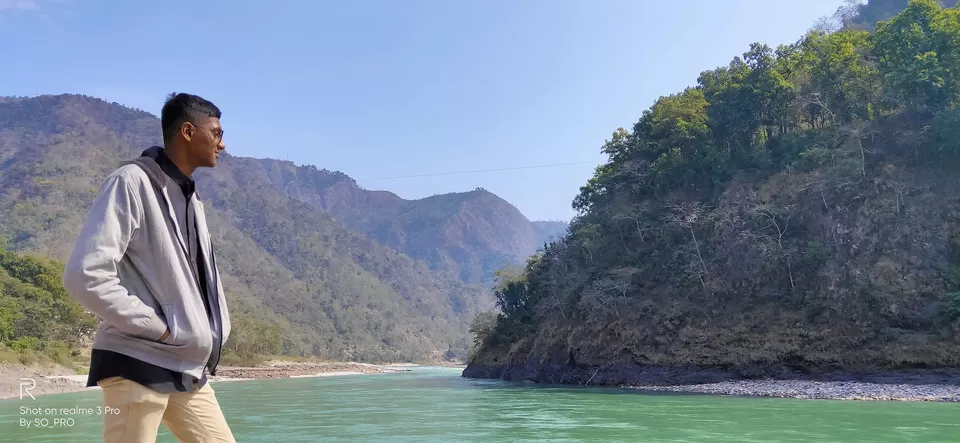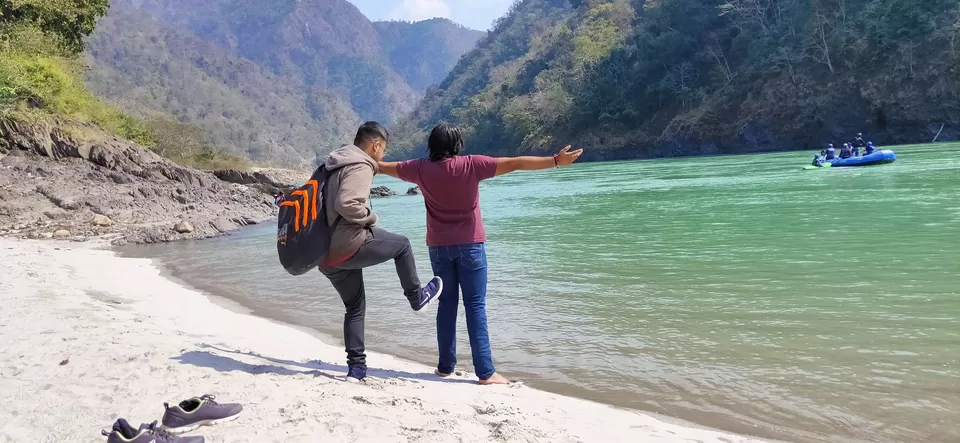 At first impression, I thought it would be just a baby jump, but when I reached for Jump after seeing bottom I was stunned, chilled unable to jump at first two attempts then I decided to jump at any cost and that was fully worthy. View of Rishikesh from the river is much unique and must wonder.
Frequent Searches Leading To This Page:-
weekend getaways from delhi, weekend trip from delhi, rishikesh trip with friends, cafes in rishikesh, river rafting in rishikesh