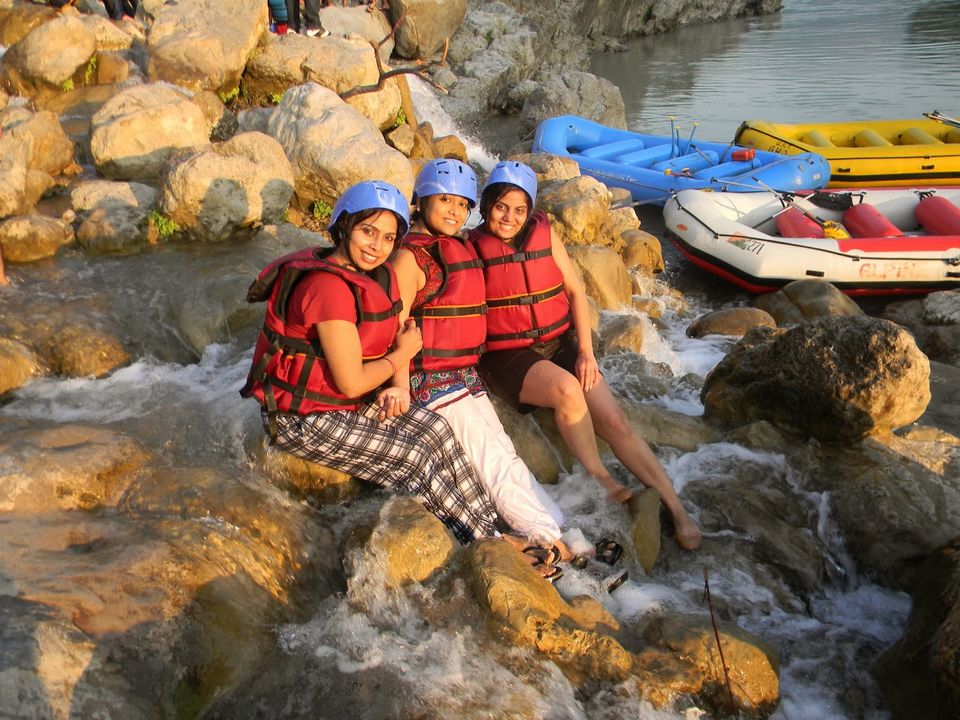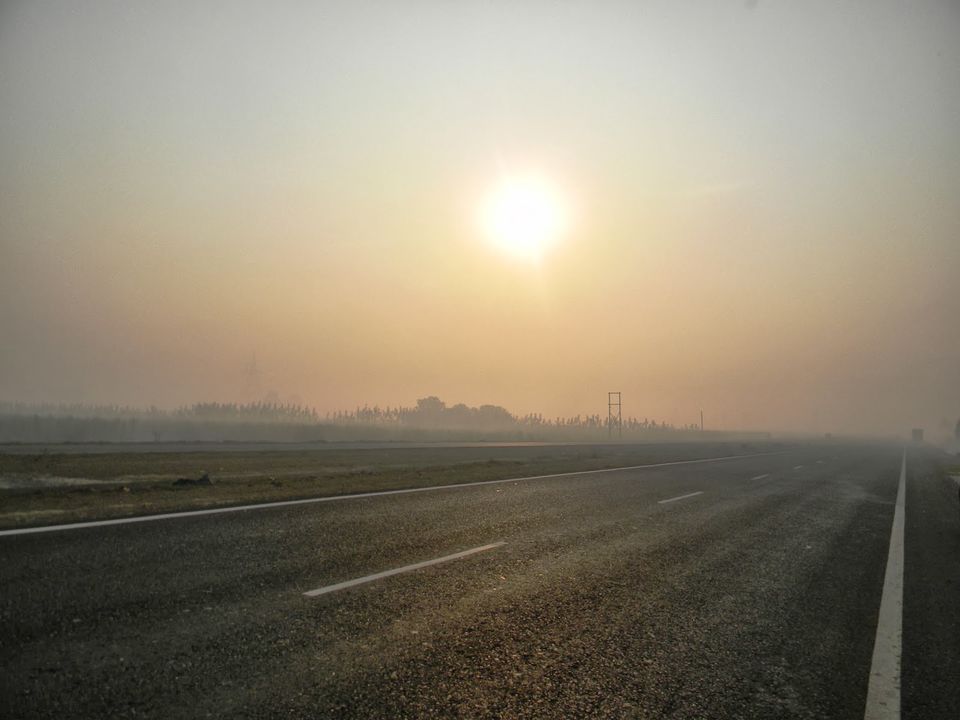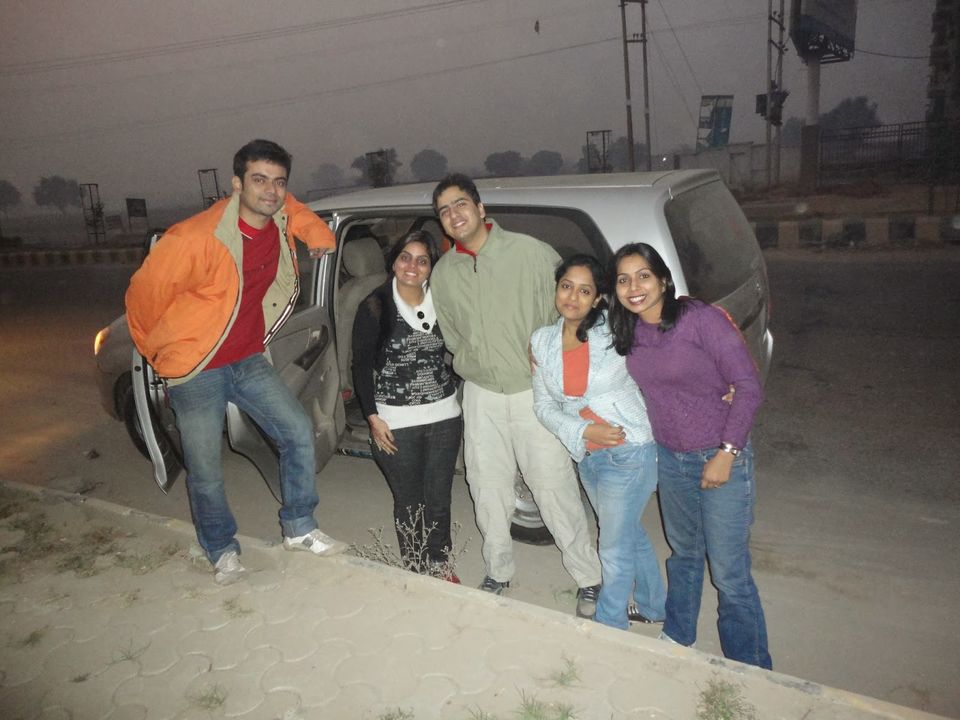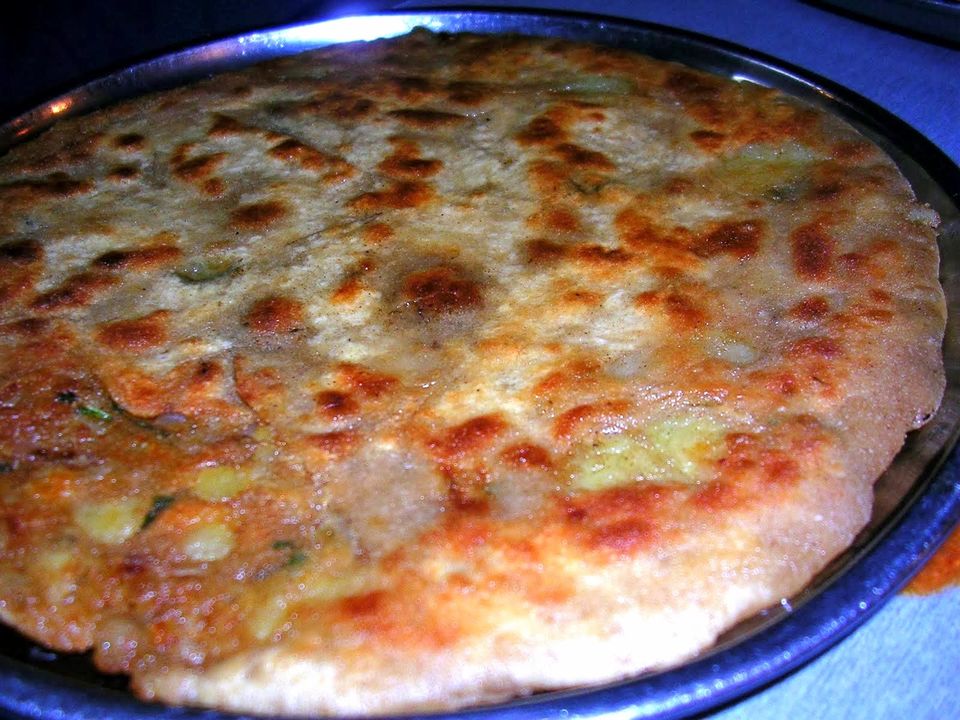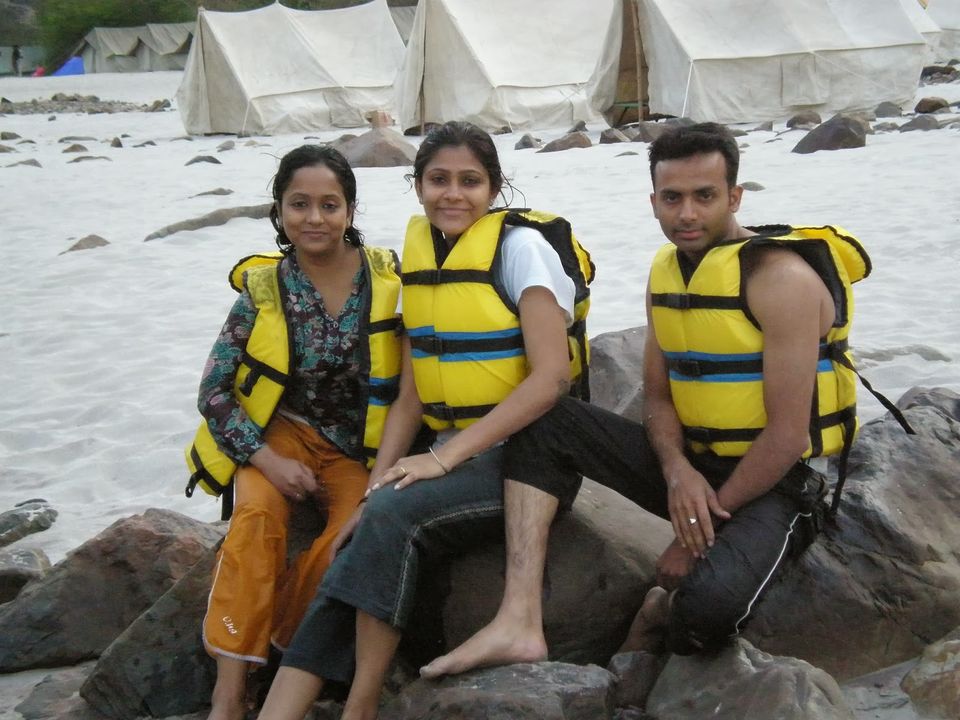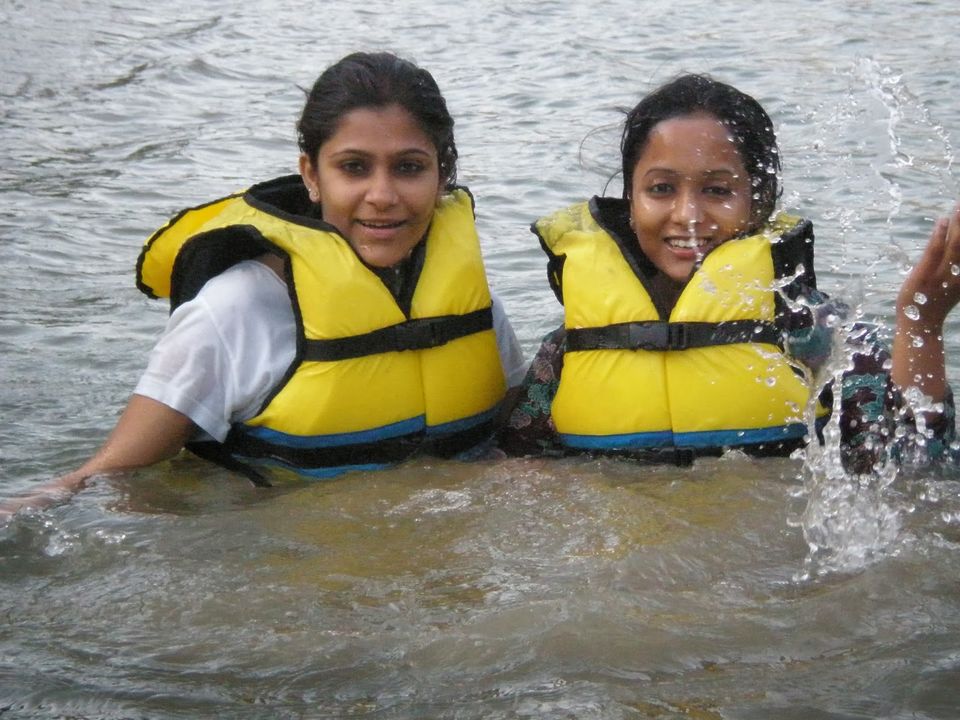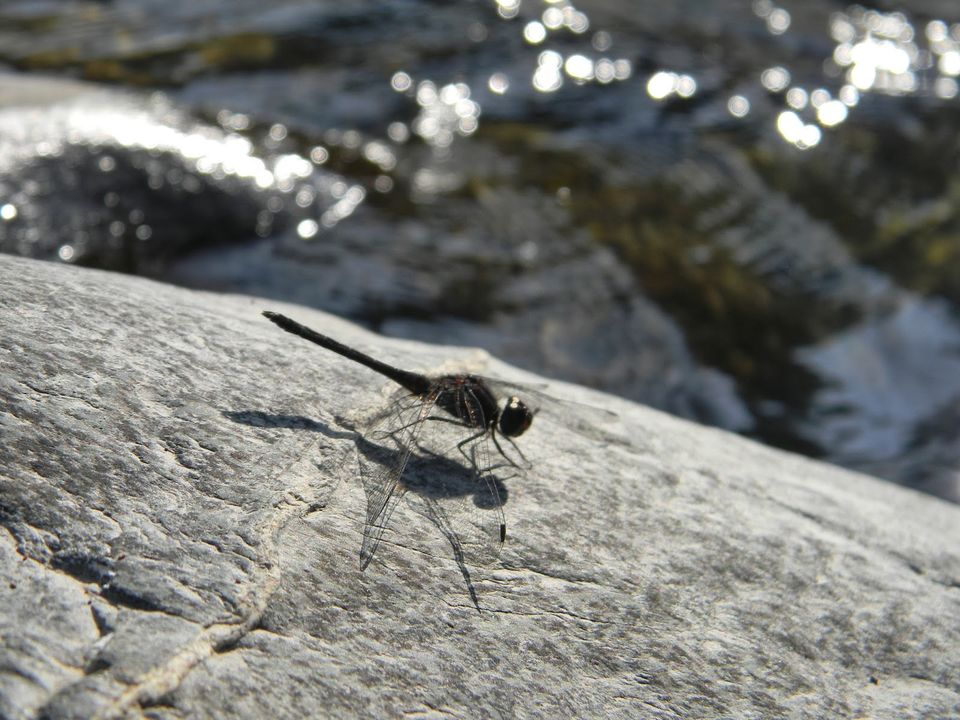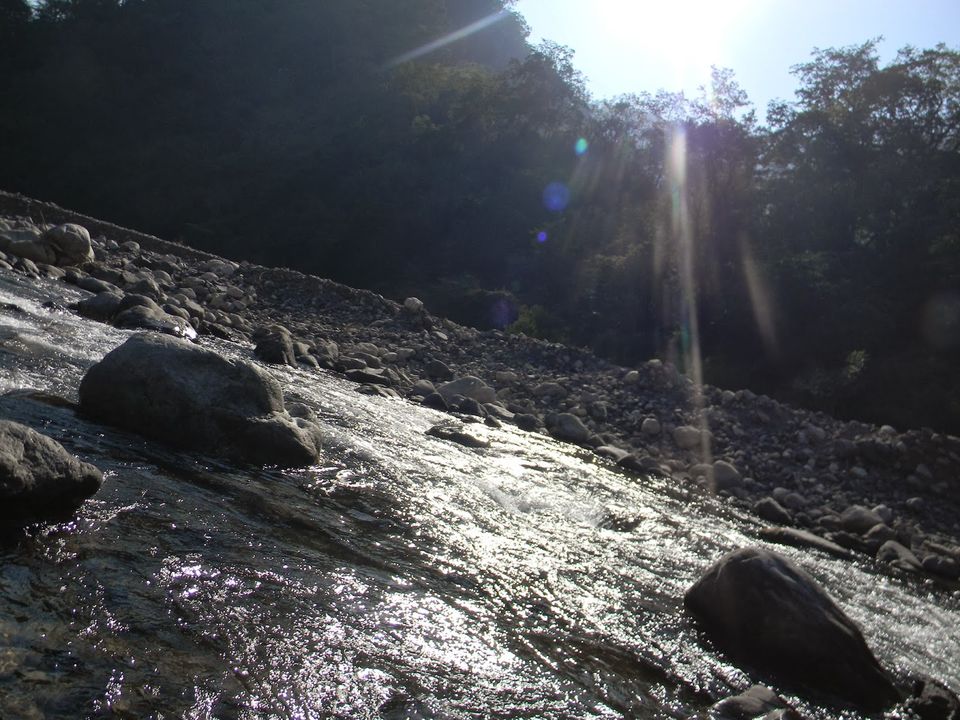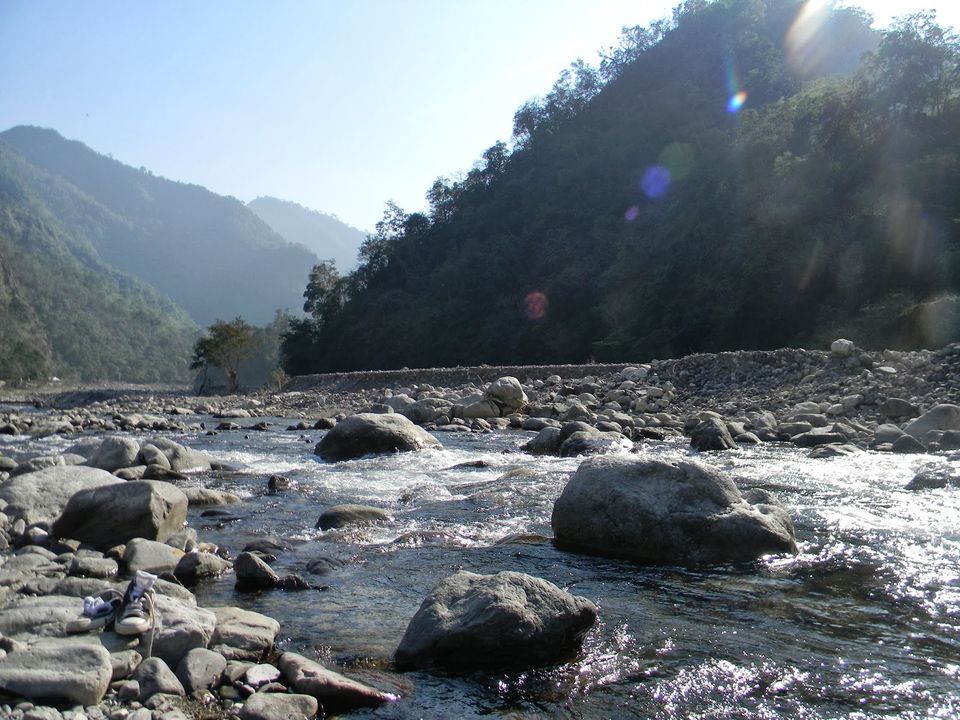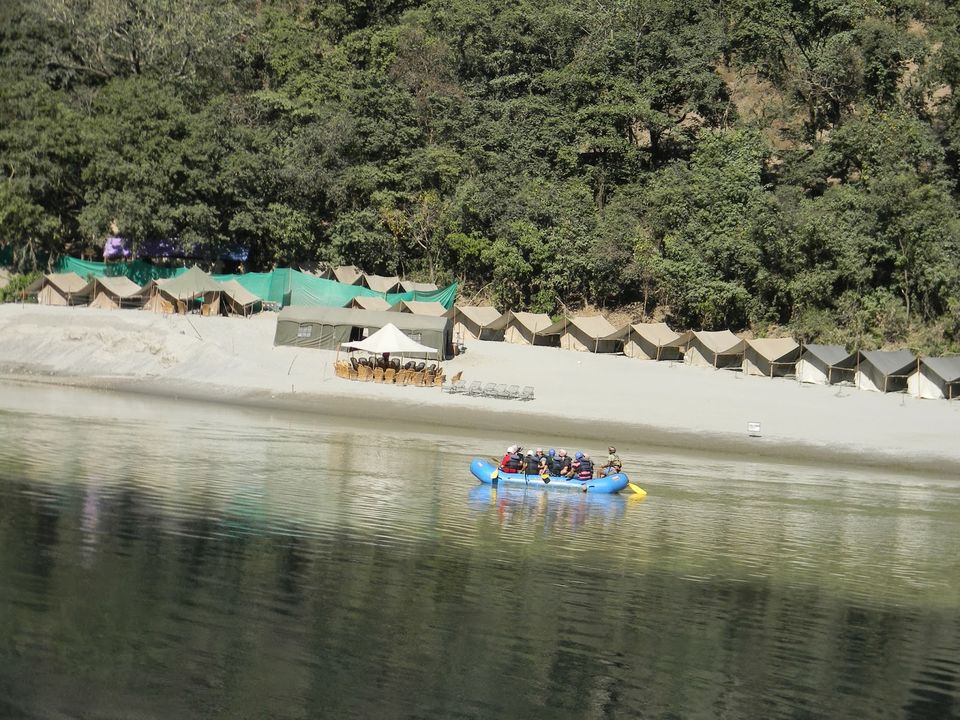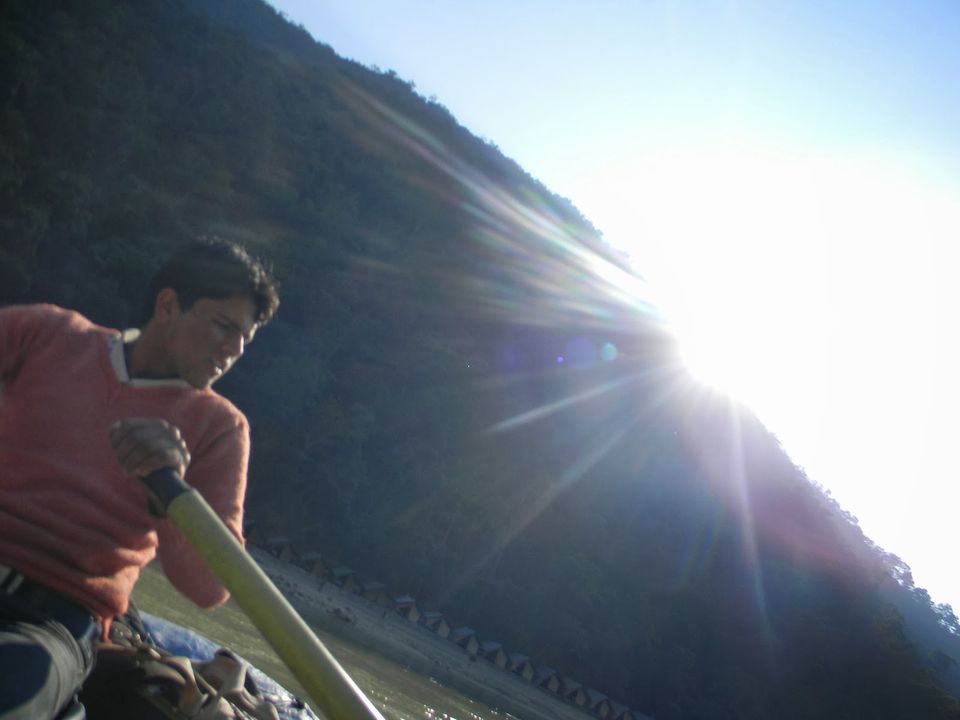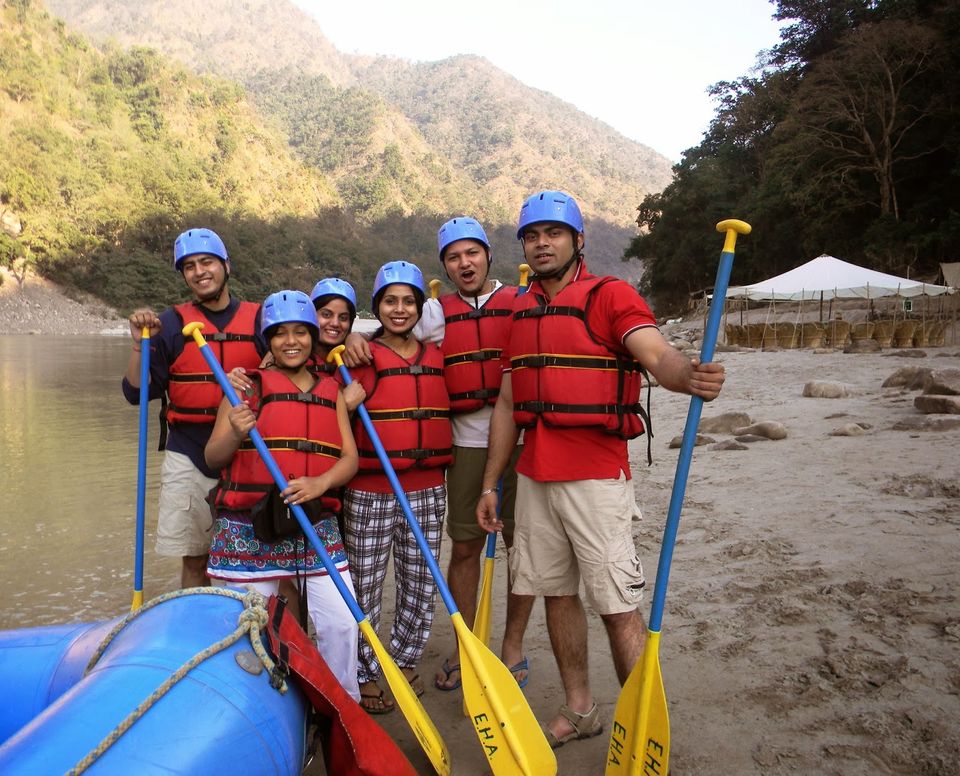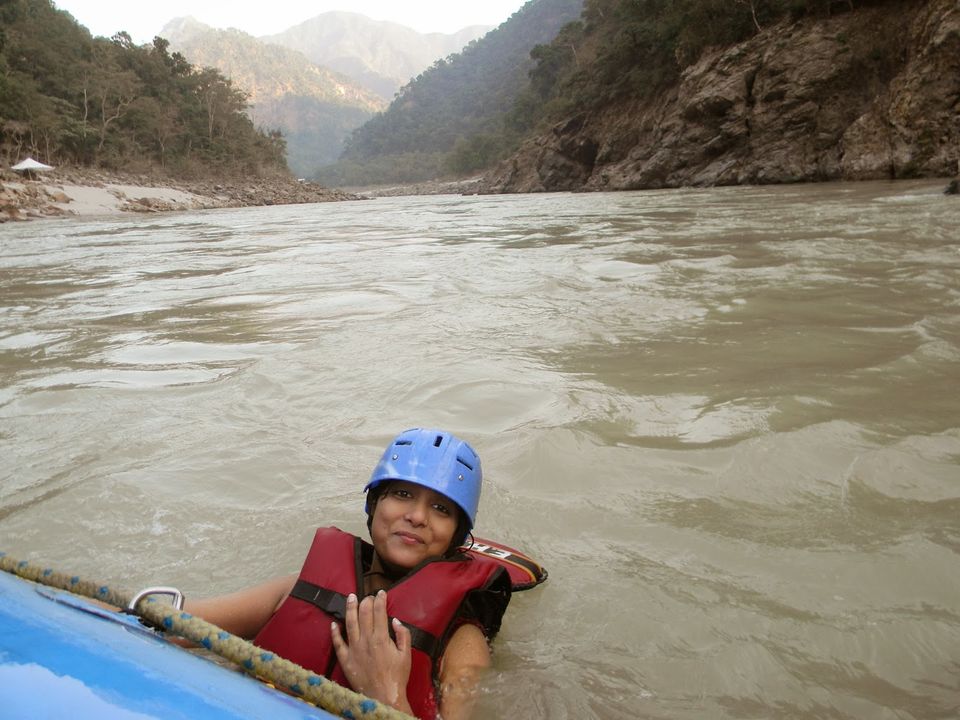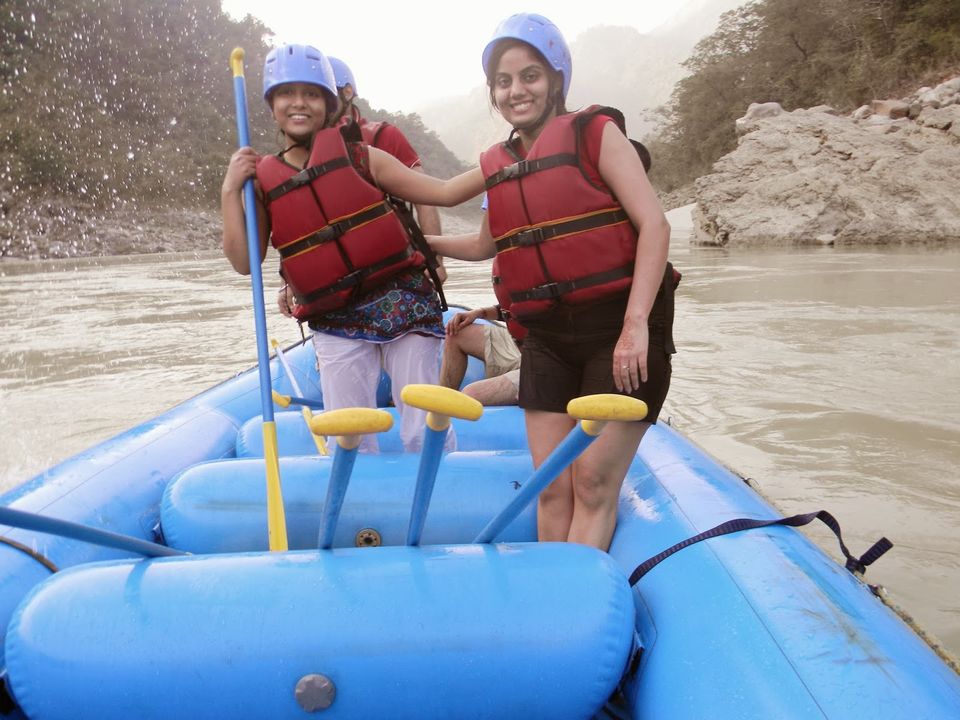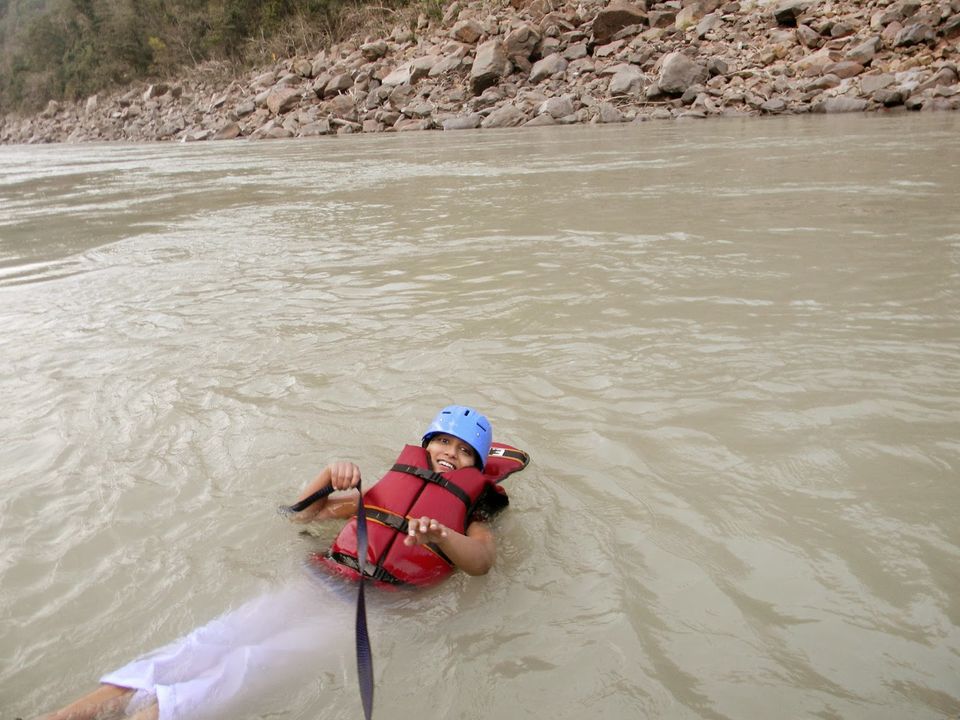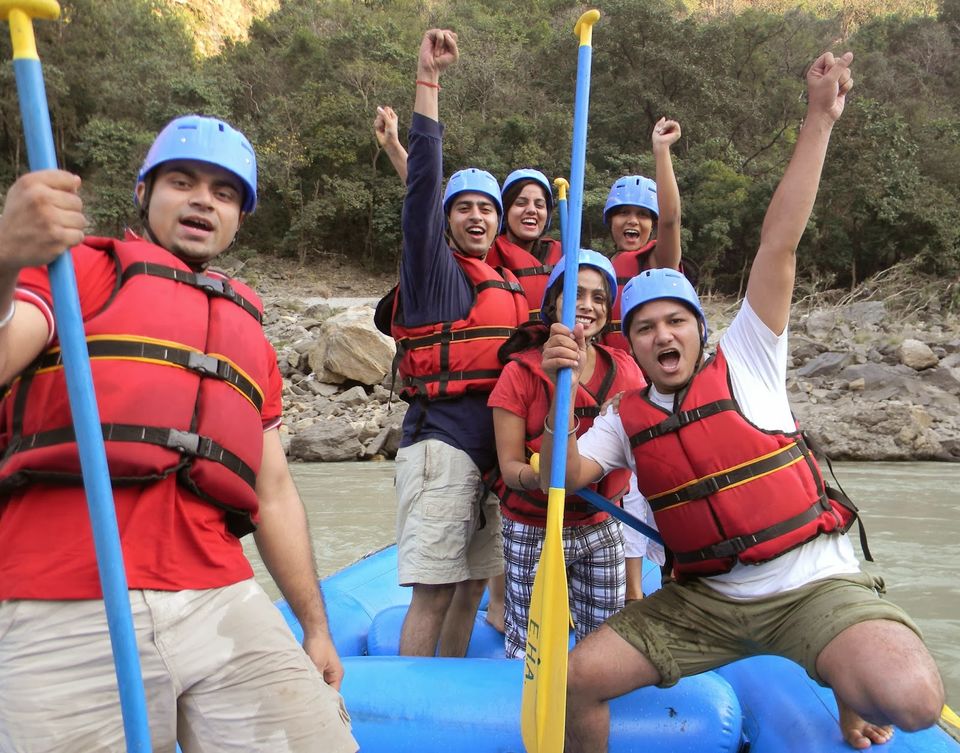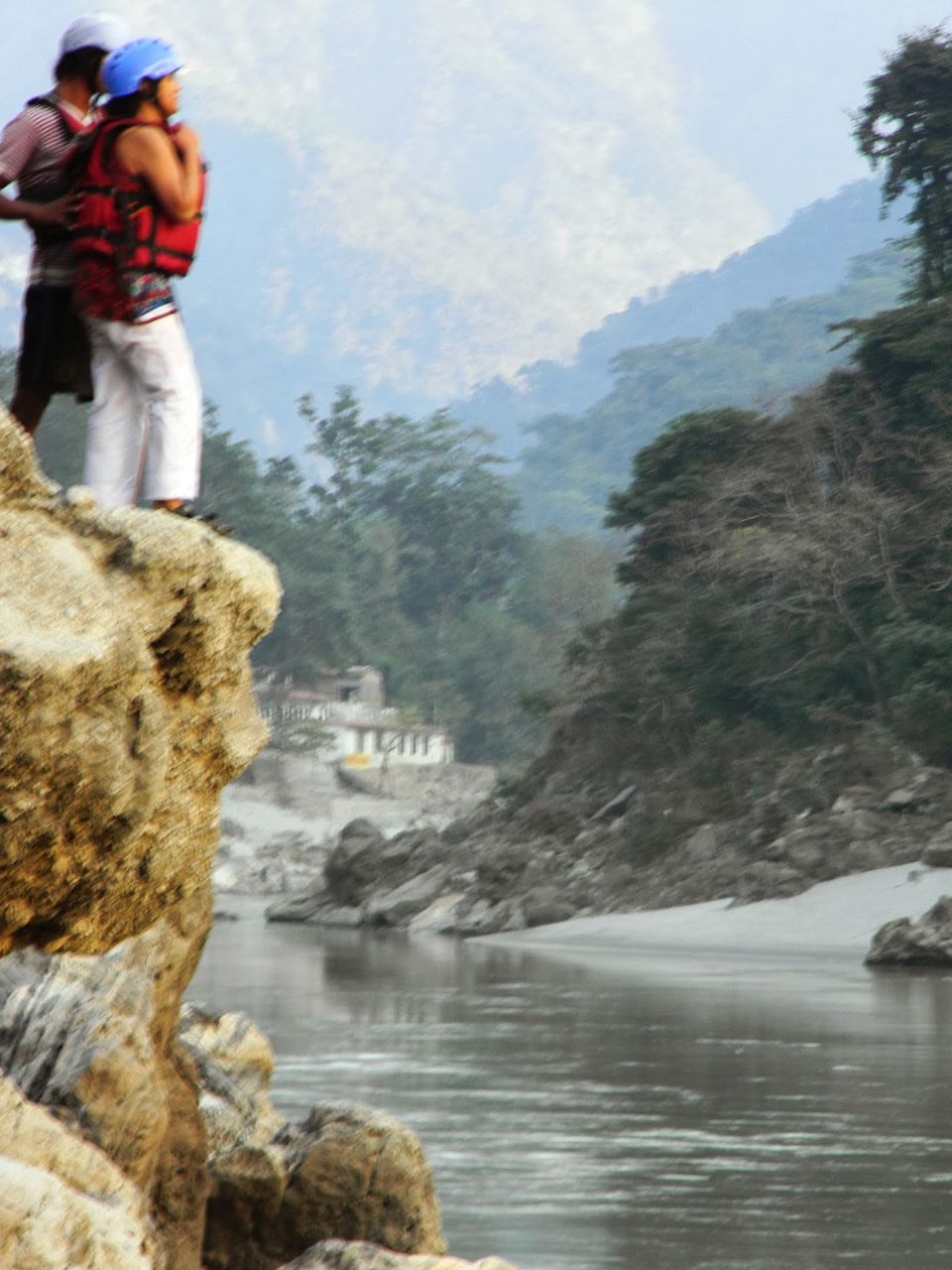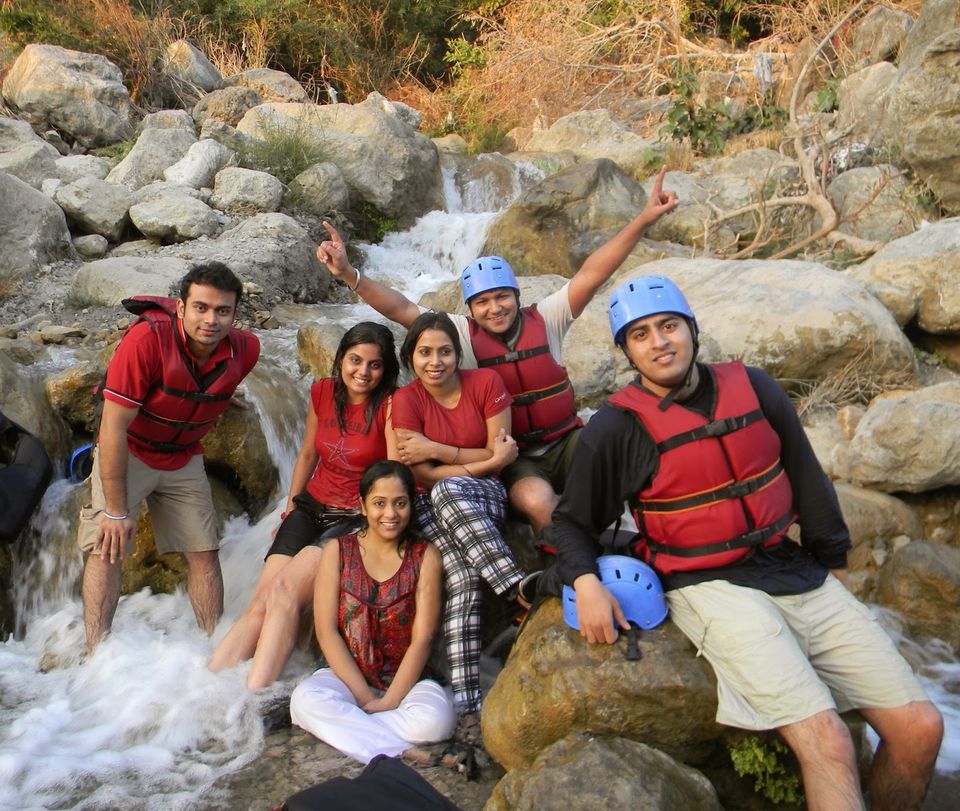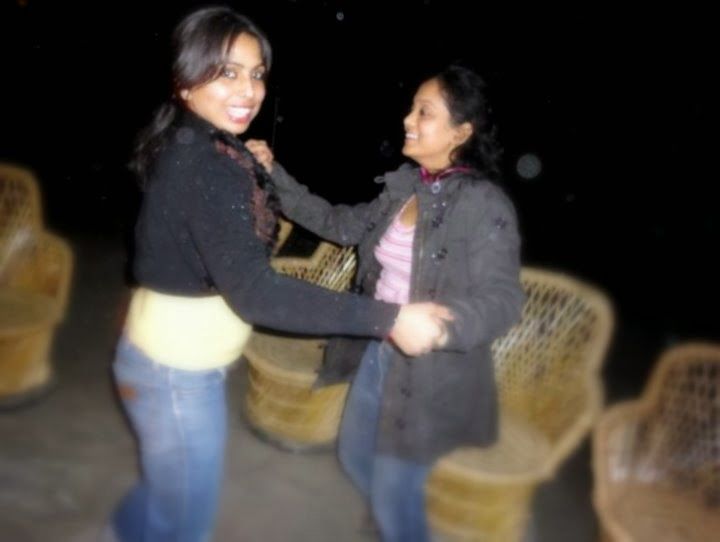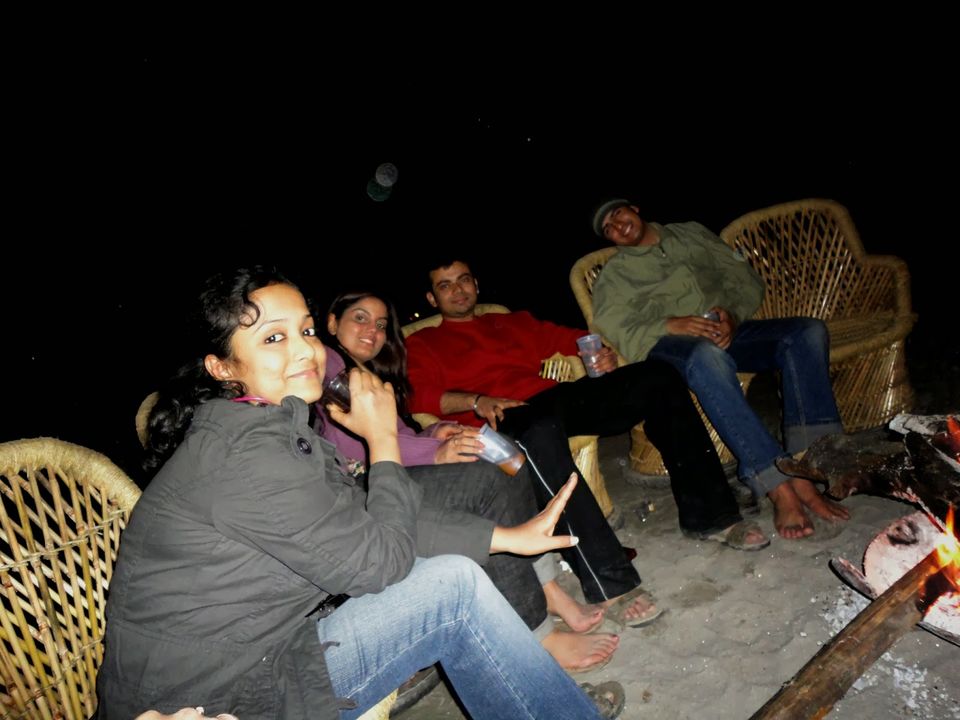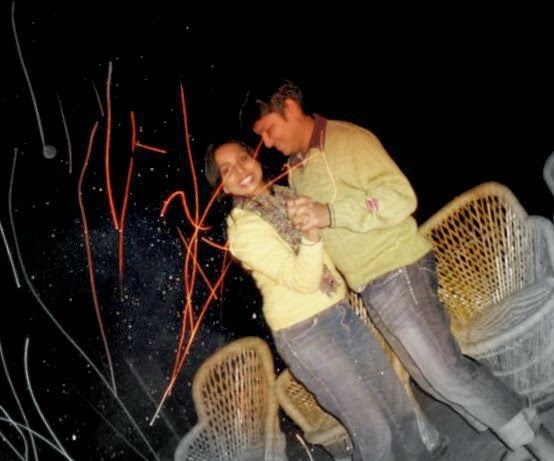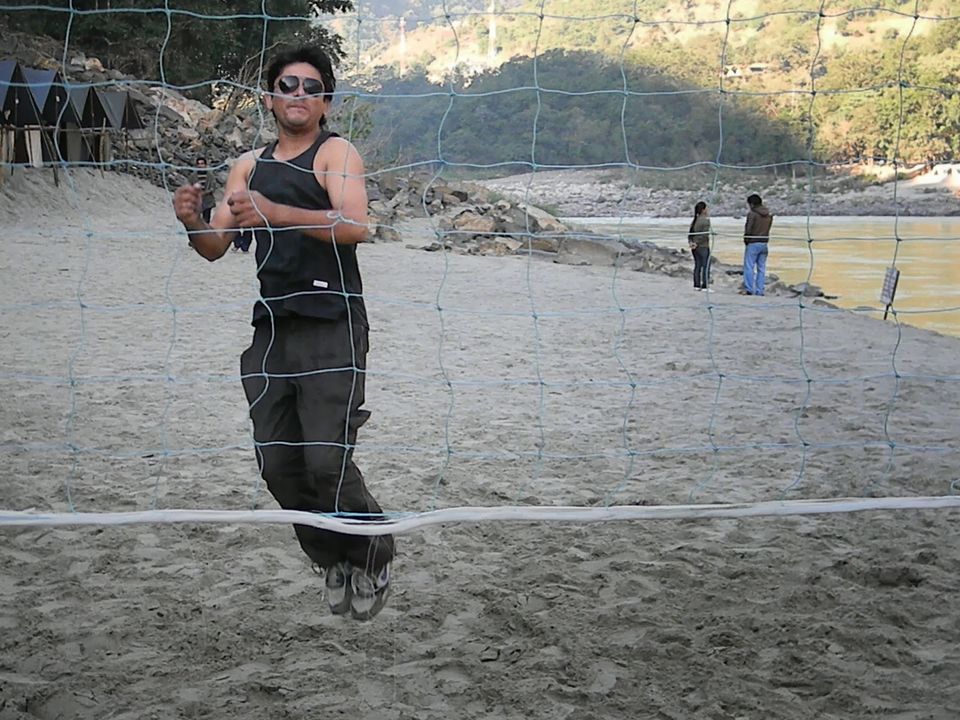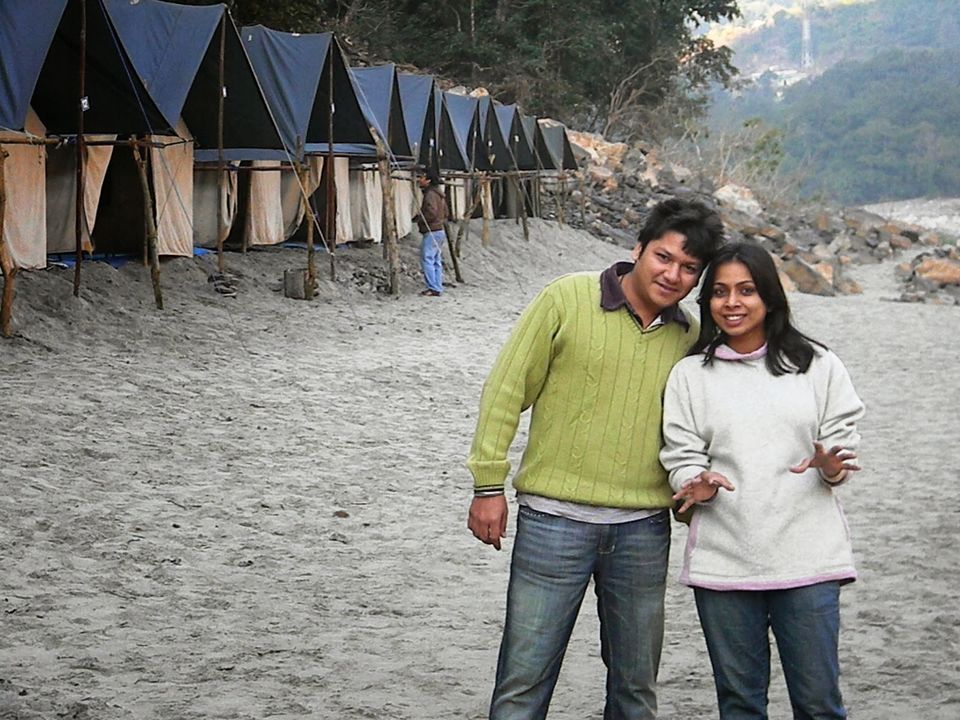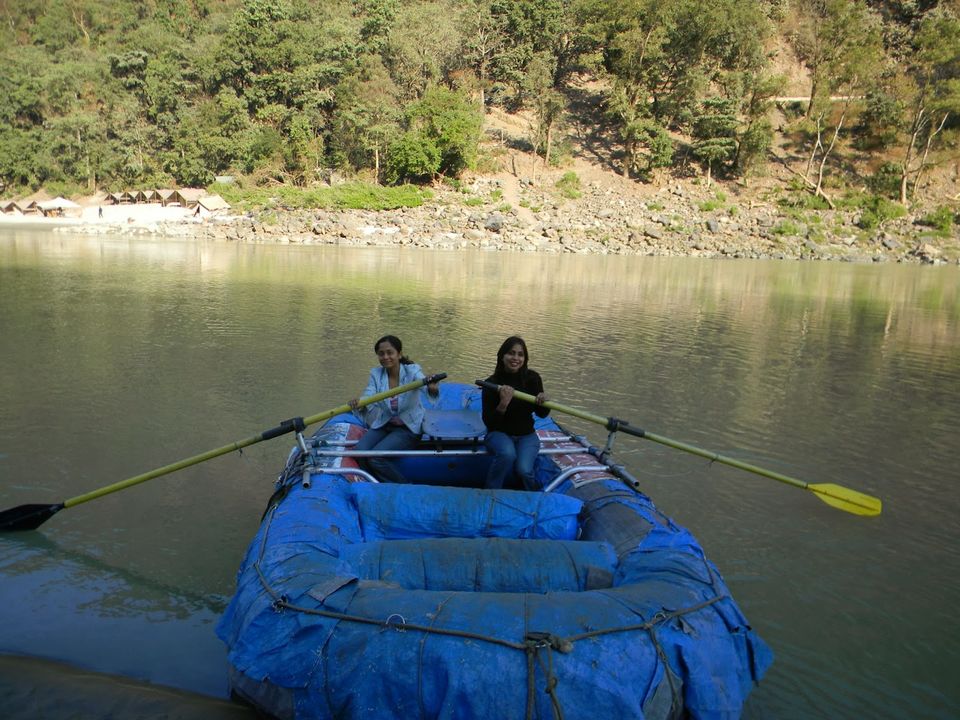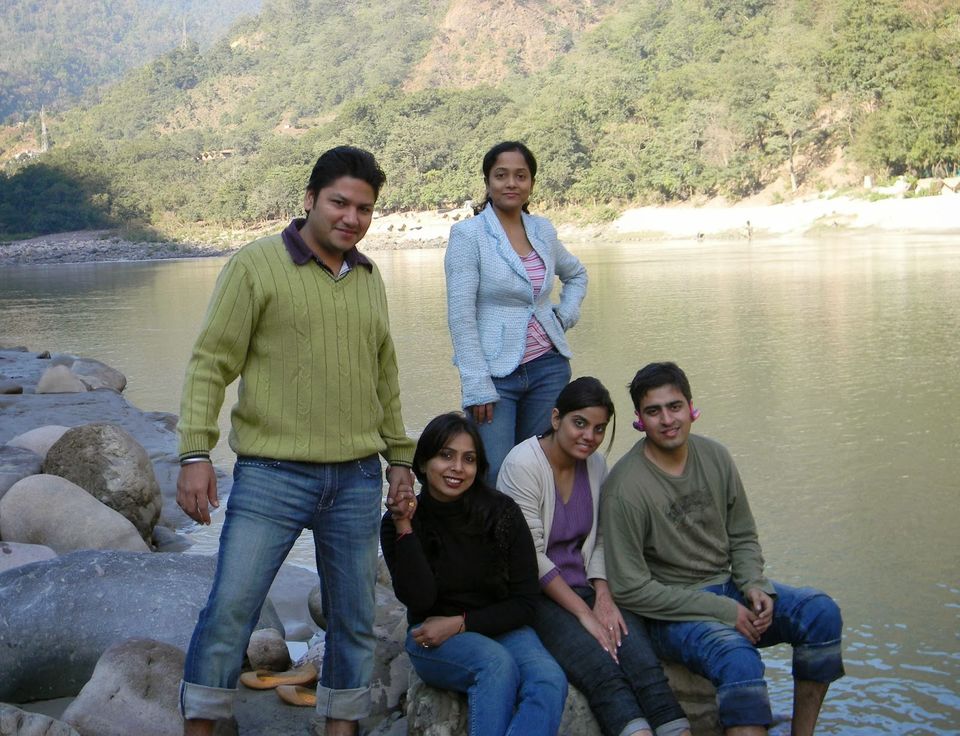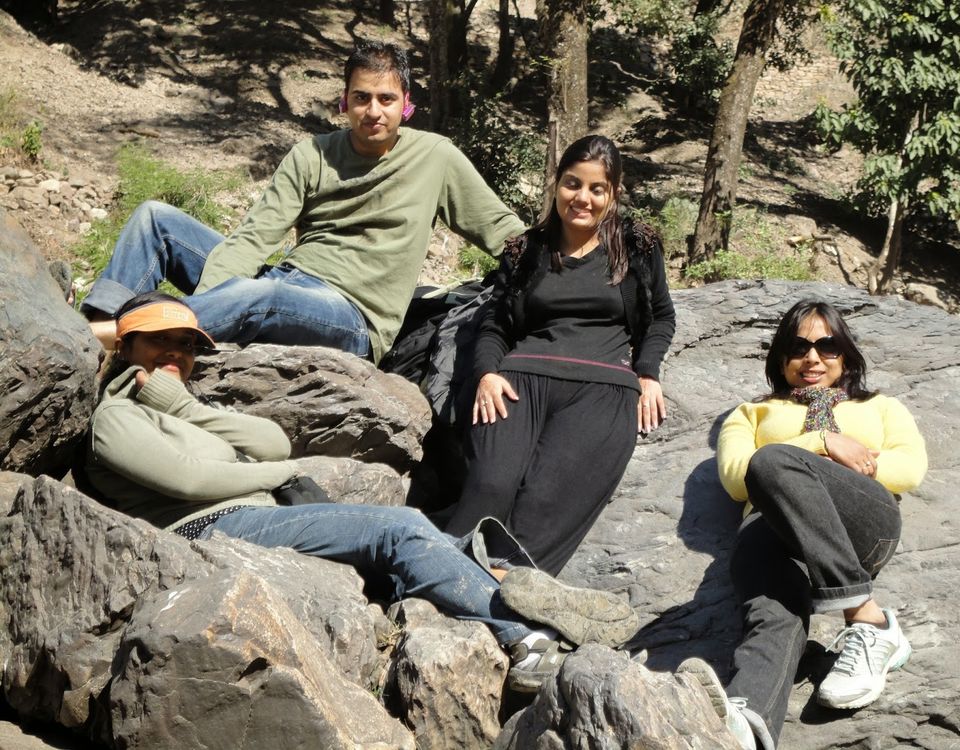 Some places are so charismatic that it becomes an absolute necessity to visit the place again. I had been to Rishikesh twice for river side camping and white river rafting and still did not get enough of it.My first trip was in a small group of four and it was on bikes all the way to Rishikesh. Tiring, yet memorable. My first white river rafting experience made me realize that i am an absolute water baby.
The second trip was with my friends from office. Shweta , Abhinav, Karan, Ranjan, Avi and me. It was an instant decision on the coffee table that we are leaving for Shivpuri early morning the very next day. Everything was set except my conventional bong parents. In an attempt to convince them, I got over emotional and vowed that it would be my last trip with friends and the future trips would be in company of my future husband. Irrefutably, it was my last bachelorette trip. Too big a promise!!
Crack of the dawn, highway draped with morning fog, the early morning chills and six friends packed in an Innova. The beginning of the journey itself was so exciting. Was everything really so beautiful or it was sheer excitement that turned everything rosy??
Crossing Delhi >Ghaziabad  >ModiNagar >Meerut >Khatauli >Muzaffarnagar >Roorkee >Haridwar >Rishikesh , we covered around 250 kms before reaching our beach camps. There is one thing that can't be missed on the way. The tiny sprawling across Delhi Haridwar Highway. A cup of masala tea and hot stuffed paranthas gave us a very revitalizing break in 5-6 hour road journey. Take my words, the stuffed parathas 'makkhan maar k' are just amazing and will leave you craving for more.
We did not pre book our camps. After reaching banks of the Ganga, two of our friends moved to look out for a suitable beach camp while rest of us decided to stay back and enjoy the picturesque view at the bank of the gushing river. The fond photographer in me got me going with my beloved gadget. Without wasting any time, me and my camera were on the job ;)
The location of the camps was exactly what we were looking for. A quiet river side gleaming with pink sand, tent house camps standing erect in a neat row, huge mountain wall surrounding the back and the majestic river sparkling with splendour at your feet. The exquisiteness of the place took away all our fatigue from the journey. In order to reach our camps we had to cross the Ganga River on a small canoe.
Our rendezvous with nature and a thrilling escapade from the mad city life had just begun and we all were very very excited. Ours was an overnight trip. So we did not waste any time, changed into clothes apt for rafting, and we were all set for White River Rafting in the Ganges. Rafting is an experience in itself. It leaves you feeling triumphed at the end and the sentimental ones like me would get nostalgic time and again recalling the Rafting moments.
We were finally in Shivpuri, a desired destination for every adventure fanatic. Rafting along the mighty Ganges is every adventure seeker's dream come true and we were about to live this dream very soon. As always, rafting began on a boring note with the guides giving a 5 minutes crash course on how to paddle the raft, significance of life jacket and other blah- blah safety tips. We all fully utilized this time by posing and clicking in front of our raft while the guide was left hoping that someone will pay heed to his safety tips.
And we started with three loud cheers- " Ganga Maiyaa ki Jai". The placid ride was gradually subsided by a rather bumpy ride. We were on the mercy of the powerful waves of the Ganges, sometimes jumping high on a gigantic wave, sometime twirling around and sometime getting drenched by a sky high enormous wave. As we descended down the Ganges crossing the rapids one after other, excitement took over all fears and apprehensions. One of our hydrophobic pal who was terribly scared of rafting, was now behaving like a super hero jumping on and off the raft, free flowing in the icy cold water of the Ganga River. One by one all six of us dived in the river. Thankfully I was able to take my camera along to capture some lovely moments on and off the raft.
One can choose the Rafting kilometers and we chose 11 kms to save some energy for bonfire party at night. On the way we crossed six rapids namely Roller Coaster, Golf Course, Club house, Initiation, Double Trouble and Hilton. 
These rapids got our hearts throbbing and excitement reached sky high. But what really gave us an adrenaline shoot was the cliff jump. We had a small break in our rafting trip. We were told by our guide to climb up a small mountain cliff around twenty feet in height.
Twenty feet seemed to be no big deal and after crossing the rapids, twenty feet appeared to be a child's play. Ironically, our foot froze as we reached the cliff end and looked down at the gushing river. I had to gather every bit of courage I had to dive down the mighty river. I had already closed my eyes determined to jump, but the foot just froze and refused to budge. I always boast of my fearlessness. But that was one moment I was really scared. Finally the  guide pushed me off the cliff as I stood with my eyes closed still deciding whether to jump or not. After having jumped, diving twenty feet in the air and twenty more deep down the river, I so wish that I had kept my eyes open and felt the air and water fearlessly.
My friends decided to keep it safe and avoided cliff jumping. After diving we clicked lots of pictures on the cliff. It was almost dusk and the cool gust of river air was freezing us. And then, we got exactly what we needed then…. A hot cup of tea. The chaiwala was god sent……. Literally !
We concluded our rafting journey pretty soon after leaving the cliff. Totally exhausted, we all piled on each other in the car on way back to our camps. It was already dark when we reached our camps.
You know what I like best about camping in Shivpuri?? One can experience oneself very very close to nature and totally away of modern technology which is part and parcel of city life. And trust me, the experience is just heavenly.
Imagine a night away from mobile rings and beeps every now and then; dinner in lantern lights on the riverside with sky glittering with stars all over; and laying down on gleaming sand looking above at countless stars, listening to the flowing water just steps away from you. The only sources of light at night in the camps are the lanterns and moon & stars above. I am so overwhelmed by the experience, that every time I want to have some peaceful time, my heart and mind wanders back in time to Shivpuri.
The tiredness from Rafting could not lower our spirits and we were all set for camp fire party. Our camp owner served the snacks and dinner just on time. Can't say if the food was really good or it was just the hunger pangs that made it taste so good. The bon fire was burning bright, and we were all around it chatting, singing, dancing and gorging on the snacks served.
Time flies when you are having fun. The night also ended pretty soon. I am not an early riser but it was a little stupid to miss the beautiful river side morning experience. As I stepped out of the camp, I saw people were already done with their breakfast.
Some were playing volley ball on sand, some were busy clicking pictures and capturing good time in their cameras and some were just sitting peacefully on rocks along the riverside. We too decided to put my camera to use and click lots of snaps of the good time together.
We still had some time in hand before departure. So we decided to cross the river on our canoe and reach the foot hills across to get some sunshine and beat the cold.
Sand can be really chilling without sun rays heating it up. We spent quite some time soaking in the sun rays before returning to our camps, packing and leaving for Delhi. Evidently we were not too pleased to end our rafting and camping spree so soon. With heavy heart we loaded our bags in the Innova and clicked a last picture as a memoir of the eventful trip. I love this pic as much as all my others friends do.
The journey back home was pretty dull with all the carriage trucks jamming Delhi Haridwar Highway. My friends tried to charge up the journey with a Lassi Break, a tea break, a Shikanji break at famous Jain Shikanji Outlet and few more random breaks. It was pretty late when we bid adieu to UP and entered Delhi.
Life moves so fast that you need to document the good times. The Shivpuri trip was among those good times and I had to document it, 'coz every time I think of the Shivpuri trip, I get the sunshine, the smile back …….