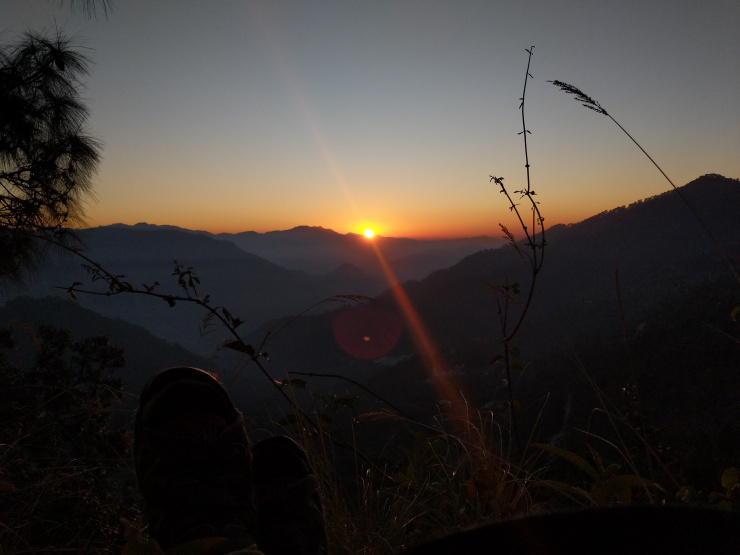 "Gateway to Naini Lake" is how Jeolikote is known to all. That is also how Google describes this hill station in Uttarakhand. Little is it known that this quaint village in the Kumaon hills province is an untapped jewel and doesn't need another hill station's identity for itself.
My visit to Jeolikote was simple fortuitous. A musician friend of mine from Rishikesh had a gig at Nainital Winter Carnival and another friend was residing at a nearby hostel. One trip, two check-ins, is what my mind shouted, and I booked a dorm bed at the same hostel, VistaStays, Jeolikote.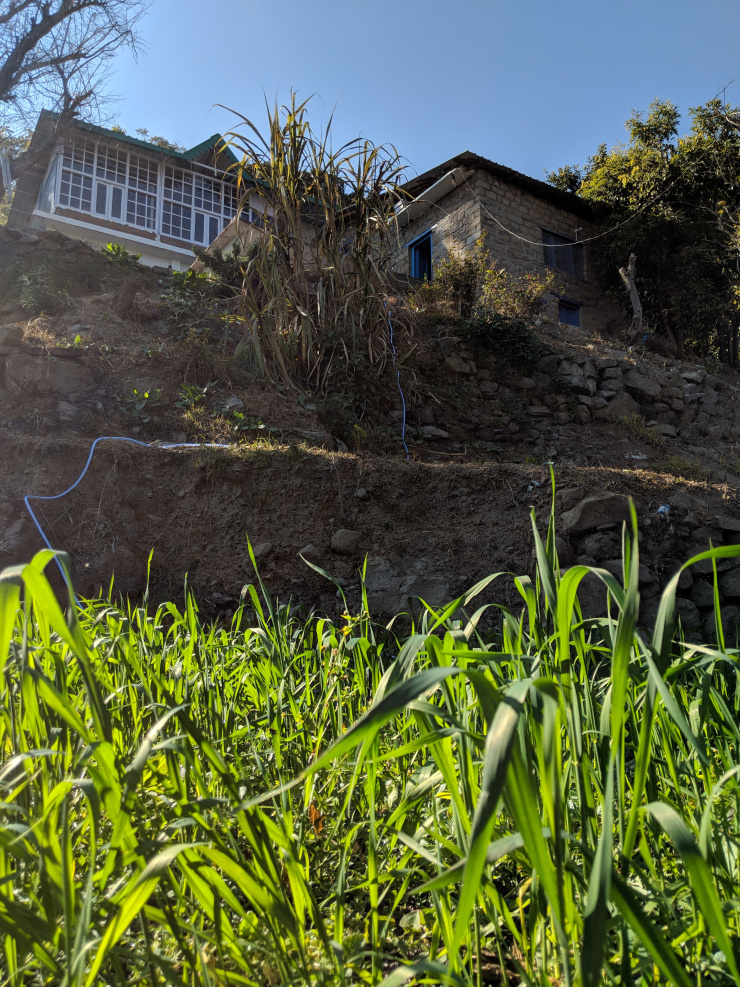 My base is Delhi, and to reach Jeolikote, I took a bus from Kashmere Gate to Haldwani(another prominent hill station in Kumaon Uttarakhand). Had options between private and Government buses, and chose private one for the sheer perception of on timely journeys. Unfortunately, Winter roads slow down the drive due to misty visibility and the bus took twice the time to reach, 6 over 6 hours for 320 km road distance. Sometimes we live with being late, at least when the alternative is rash driving.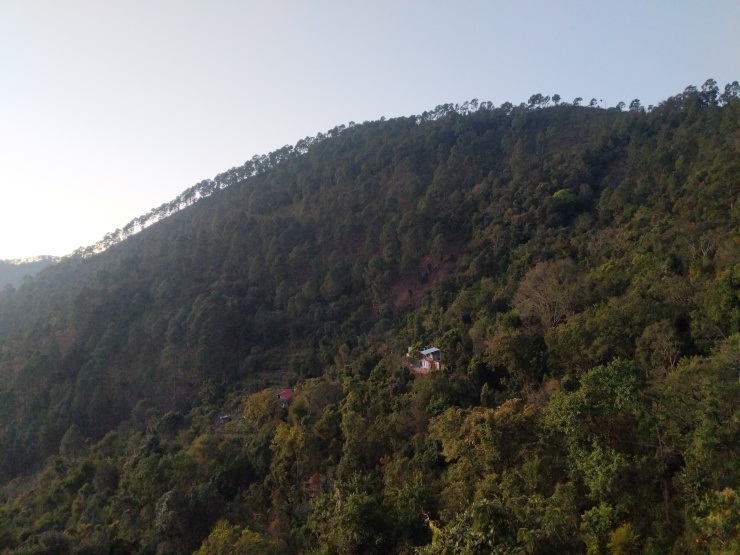 VistaStays is a hostel hidden to the naked eye, amidst lush green forests and a bevy of Jungle birds. Drop off at Haldwani, and 20 km shared taxi/local bus ride to Jeolikote petrol pump. The place has two closeby hostels, Hots and Vista Stays. 2 km uphill steep road journey by hitchhiking and then another 800 meters of mountain hike to reach the den. This is how it looks from 500 meters away! This is the thing about places that are on its road to discovery by the larger mass, you get to experience it raw, undiluted.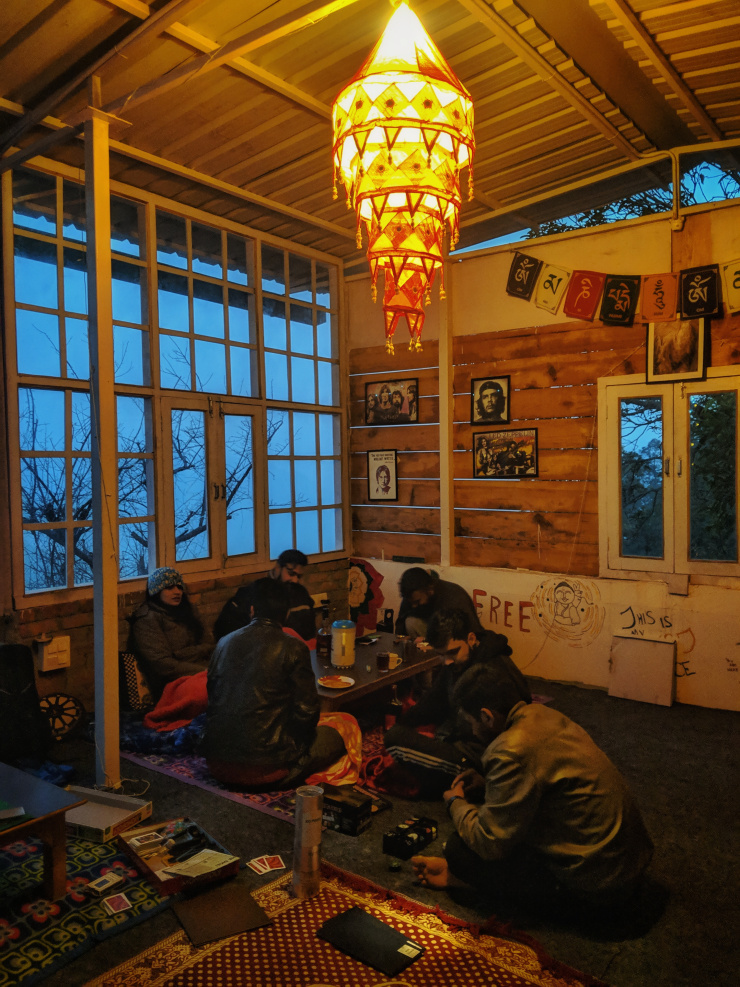 Day 1 of the visit was mostly expended in recovering from the exhaustion caused to the body by being a couch potato all my life and not being able to climb the easiest of trails without help and motivation, but that was a first and last. Under the care of the Man of the House, Bubu, who is a village local of Jeolikote and takes care of the hostel, I tended to my voluntary wounds with adrak wali kadak chai and got chatting with Harshit and Shantanu, the partners of Vista. Day 1 ended with light puff-puff-pass(es) and warm Rum at 1 Degree C in Cafe Luna, Vista's rooftop cafe, and oh, how the moon shone that night!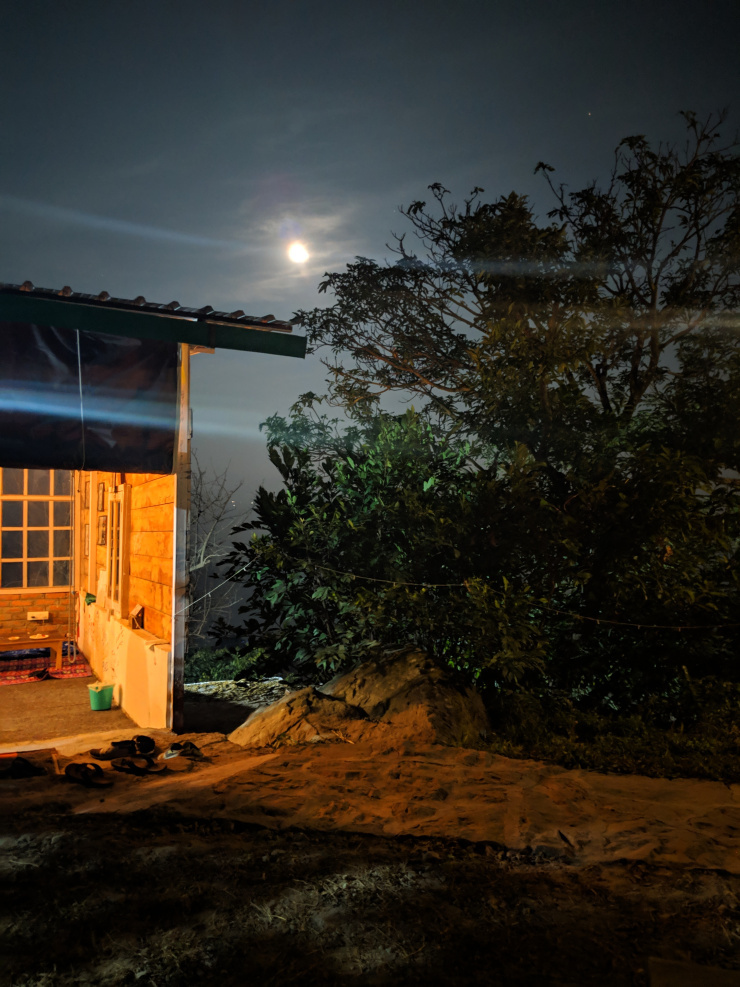 Day 2 was 30th of December, and hiking the mountain was an obvious choice(Duh.. I wanted to sleep at the time, but internally voted against it). Led by Bubu, along with Harshit, Shantanu, Abhishek and Prabal I went on my first mountain hike ever. Last of 2018 turned out to be the first of a lot of things. ???? 45 minutes uphill hike, some patches were higher than my height and I had crawled my way up with folks pushing and pulling me at the same time, holding a stick and receiving breathing instructions from the veterans of the Jungle mountains. At the end of the hike were exhilaration and a huge burst of emotion towards achieving a simple yet effortful feat. The spot was apparently a Sunset one, and we were right on time to catch glimpses of this magic unfolding before us. It was worth the gasps and bewilderment.
After this downhill was easier.
We had Bubu-made special bhaang-patta ki chutney with dinner. Ask for it if you ever visit Jeolikote.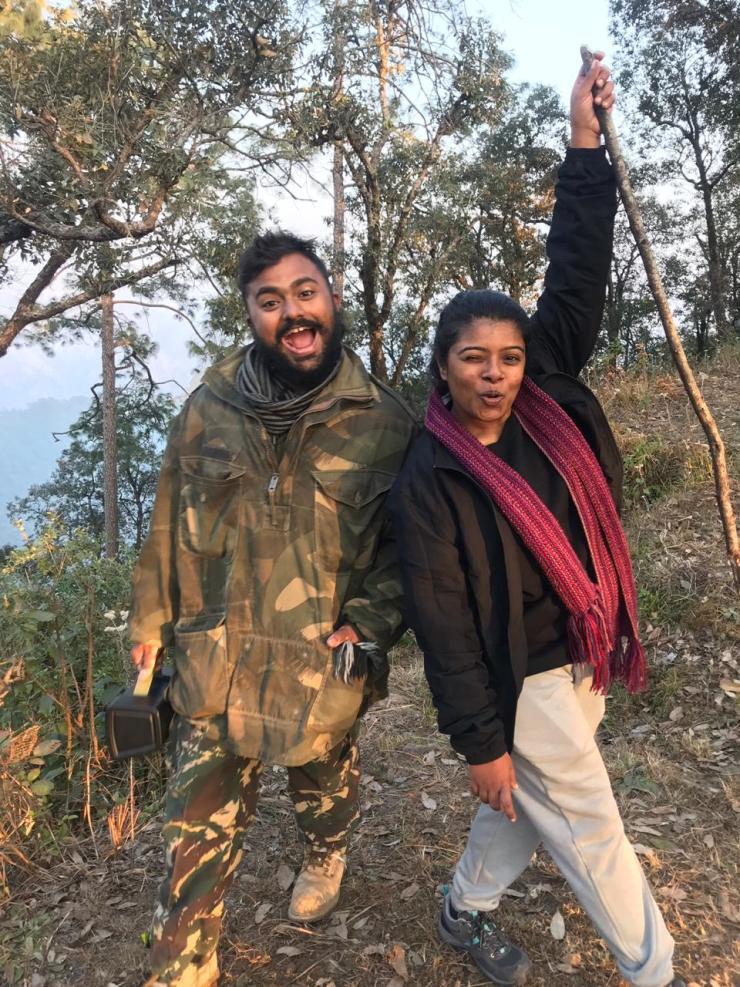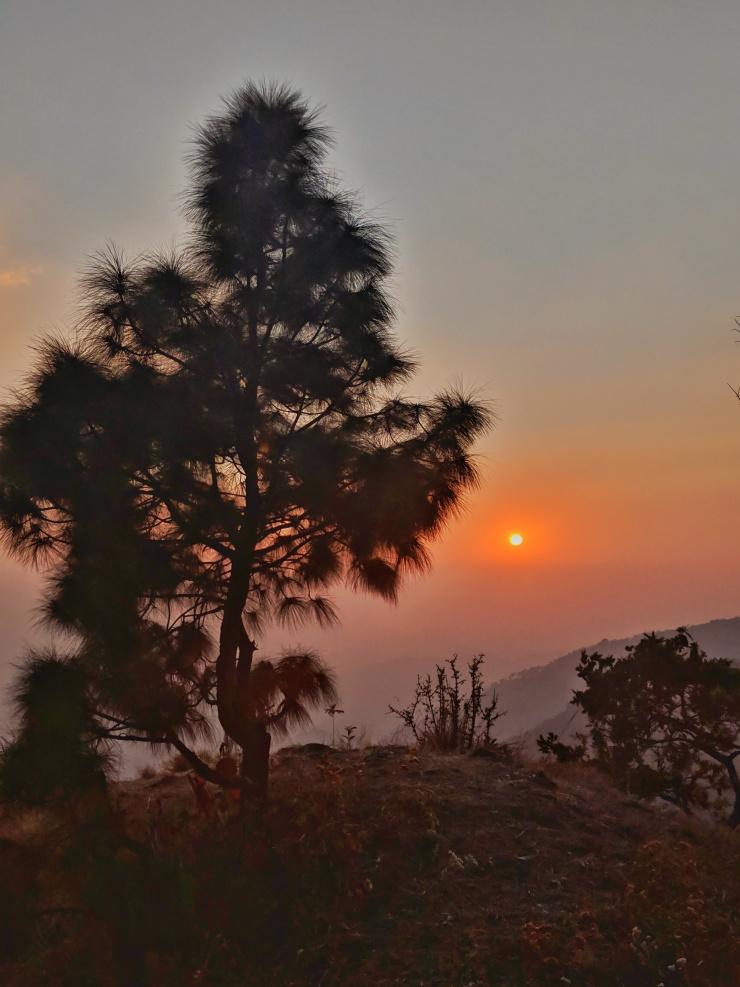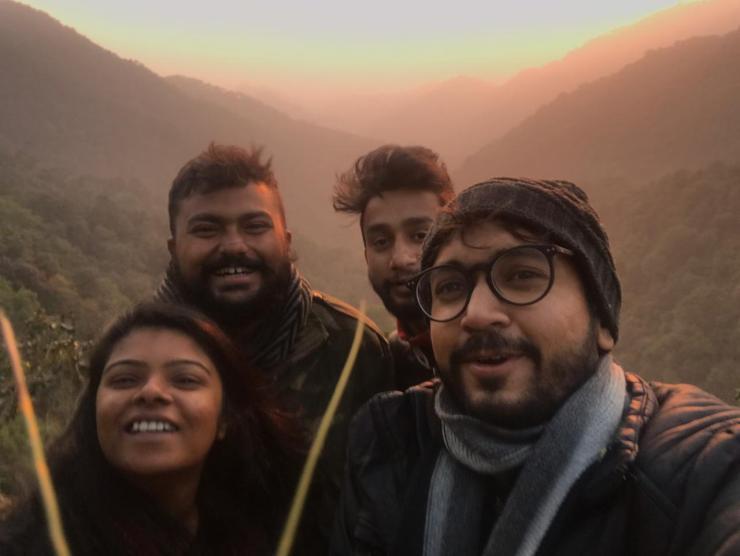 31st was a fairly peaceful day with more time to writing and sleep at my warm dorm corner. By the time it was evening, people came back to the hostel to gather for the midnight countdown. It was a full house. Everyone celebrated around their own space, with their own vibes around. Old Monk was the bonfire, and the Bonfire kept us alive at -2 degree C. The strike of midnight happened amidst barking deer and respectable volume music against a mountain ecosystem, and boy was it happy! Instead of ending the night there, we went on to stay up, and then two of us, Prabal and I walked up to a spot on the hostel trail to witness the year's first daybreak. We watched the Sun rise with a flask of warm water, an orange, and some cashews and pistas. What you see here is only a 50% representation of the colors we saw at the time.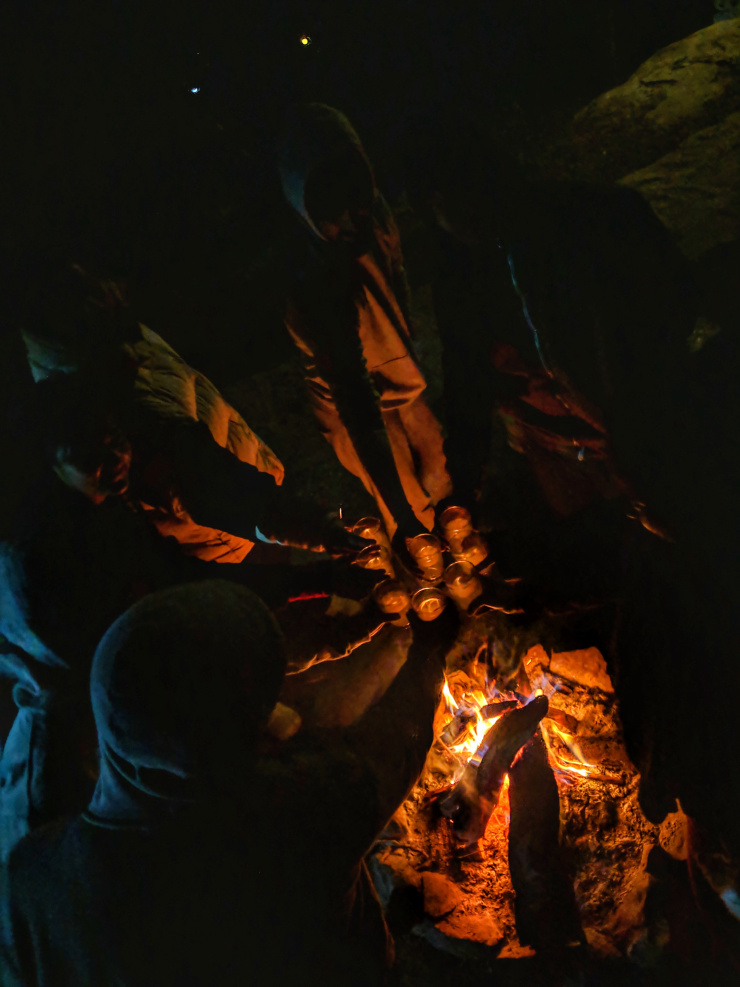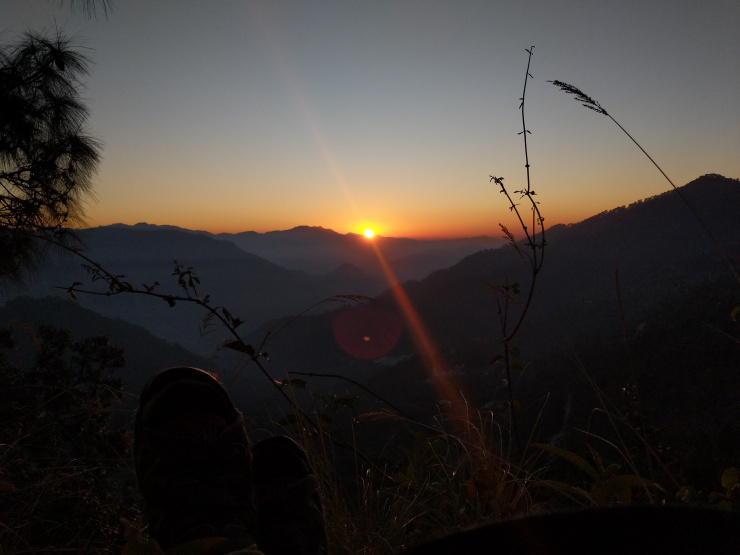 Day 4 was my last in the wilderness and after a day's sleep and leisure we went on to hike the Sunset mountains again. This time we had company, 2 mountaineers who have traverses the Himalayas extensively. We hiked the slope, witnessed another misty, yet glorious play of colors at the horizon and then lit a fire near a huge rock structure, waiting for it to get dark and then hike down(all daredevils I tell you). There was music and there were friends(humans and non). Make sure to carry a flask of chai if you ever do this, or better, carry a backpack with cooking utensils and prep one. A bunch of hikers from Delhi did this when they hiked in the day, heard it was fun.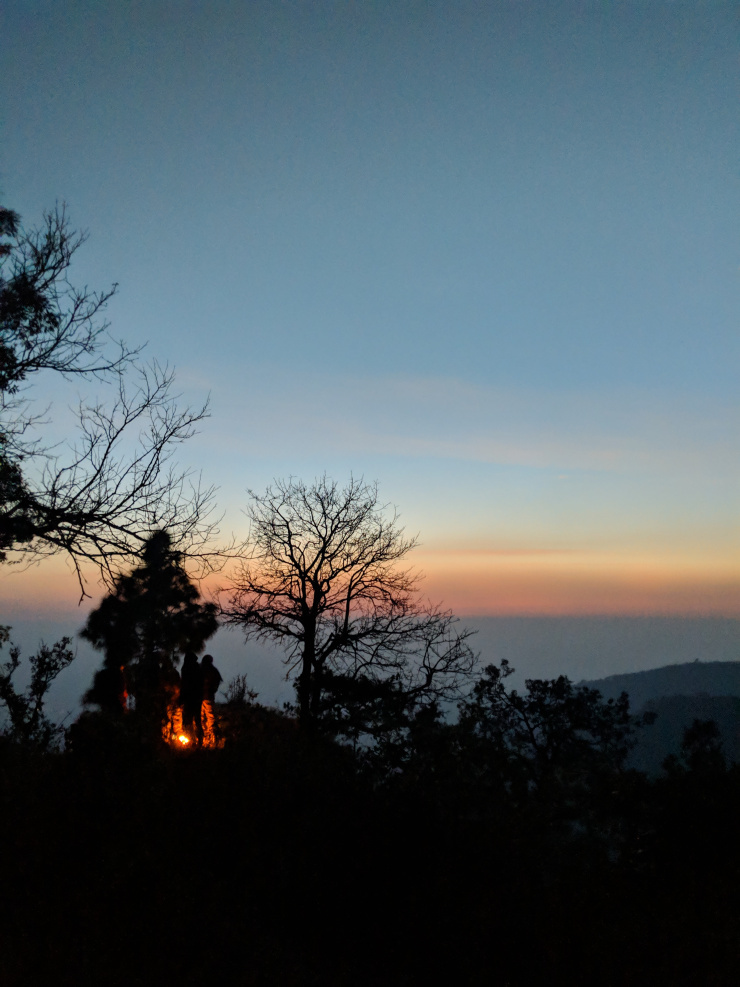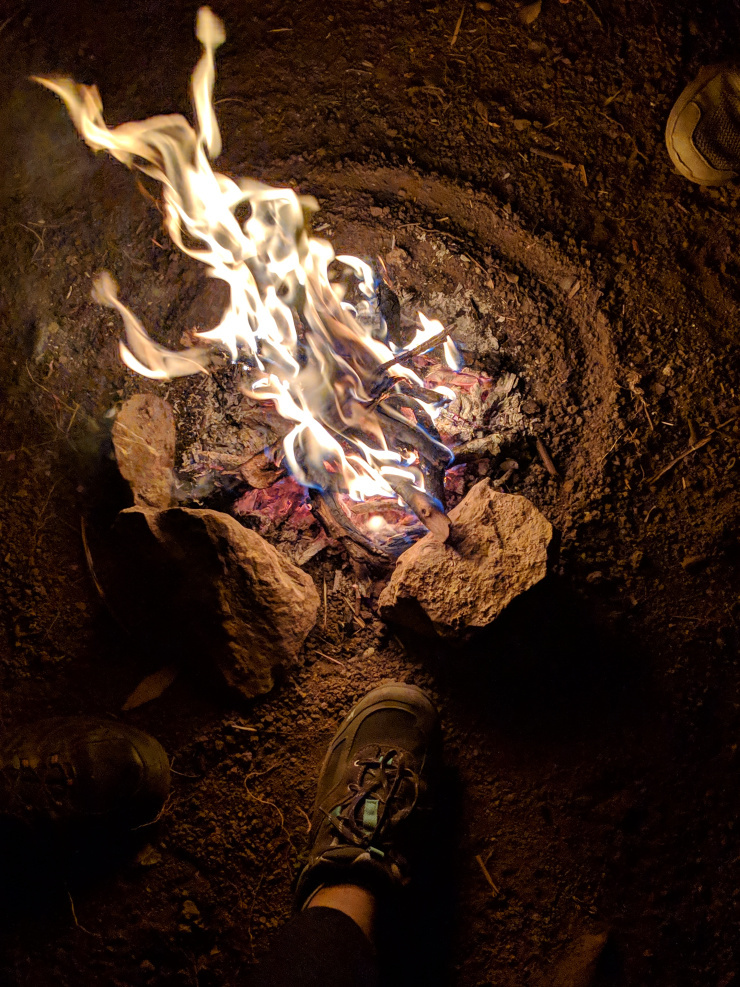 Day 5, hiked down 30 minutes with Abhishek to the village to get freshly baked Cream Rolls and Faen from Bubu's bakery, he also runs the village post office, and Faen is his tea snacks specialty. Saw the village school and thatched houses. Drank fresh spring water and breathed in green air as much as possible. I was fueling up for the next few days in Gurgaon city before I take off again.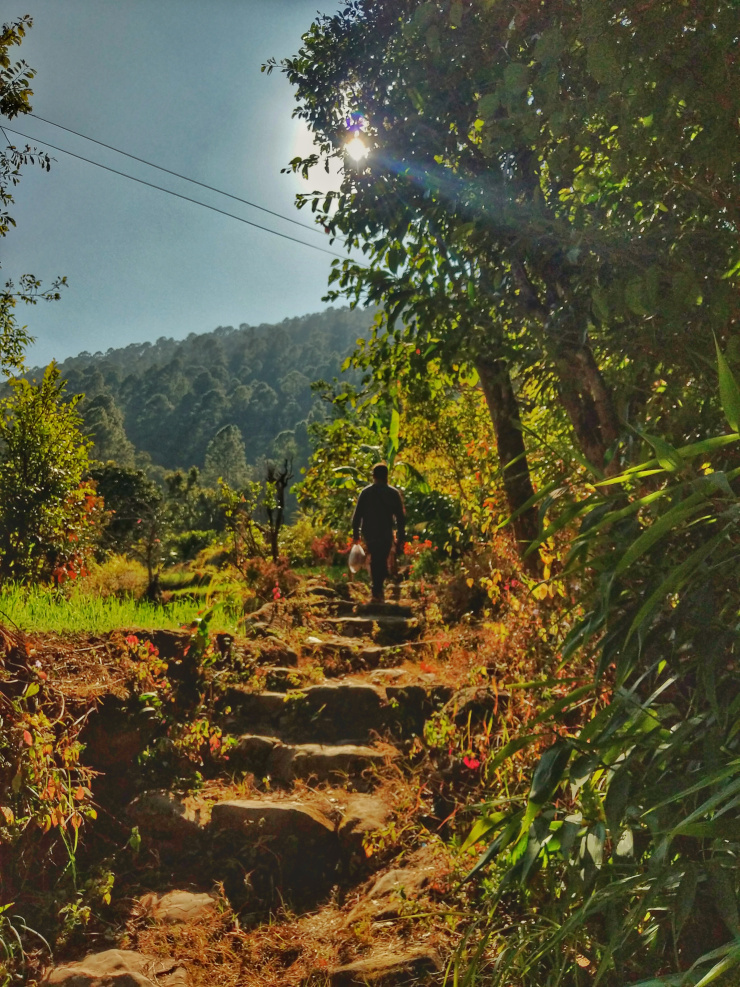 Took an overnight bus back from Haldwani, this time it took only 6 hours to Delhi and got dropped off at Anand Vihar Bus stop. Then a metro ride home to Gurgaon. Between Day 4 and Day 5, Harshit from VistaStays suggested I visit another close by hill station at Almora, Kasar Devi for a few days. I did that for 2 nights and came back to Jeolikote for Day 5. This is going to be my next writing stop.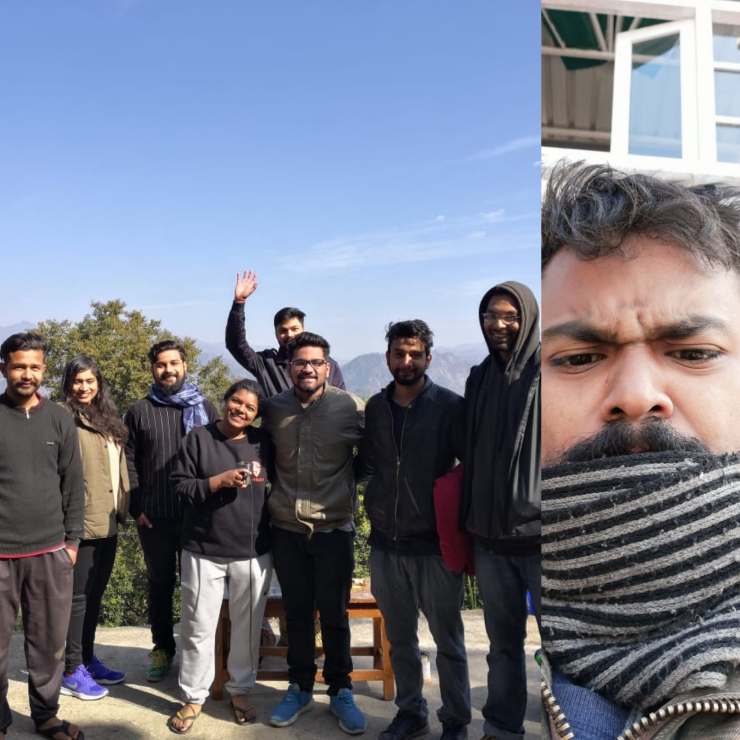 At Jeolikote, not only were my days scheduled around sun rises and sets, but also around these flocks of amazingly colorful birds that we were surrounded with and came for water or grains. Prabal was the one busy birdwatching with Mannu bhai at the kitchen, and every time there was one they knew, the whole hostel knew of it. These forests are known to be home to various kinds of butterflies as well, and the local nature enthusiasts are striving hard to maintain the ecosystem. If you land up at Jeolikote, in the middle of this friendly group of residents, ask them to take you out on hike spots for the same. I'm doing it the next time, and it's going to be soon.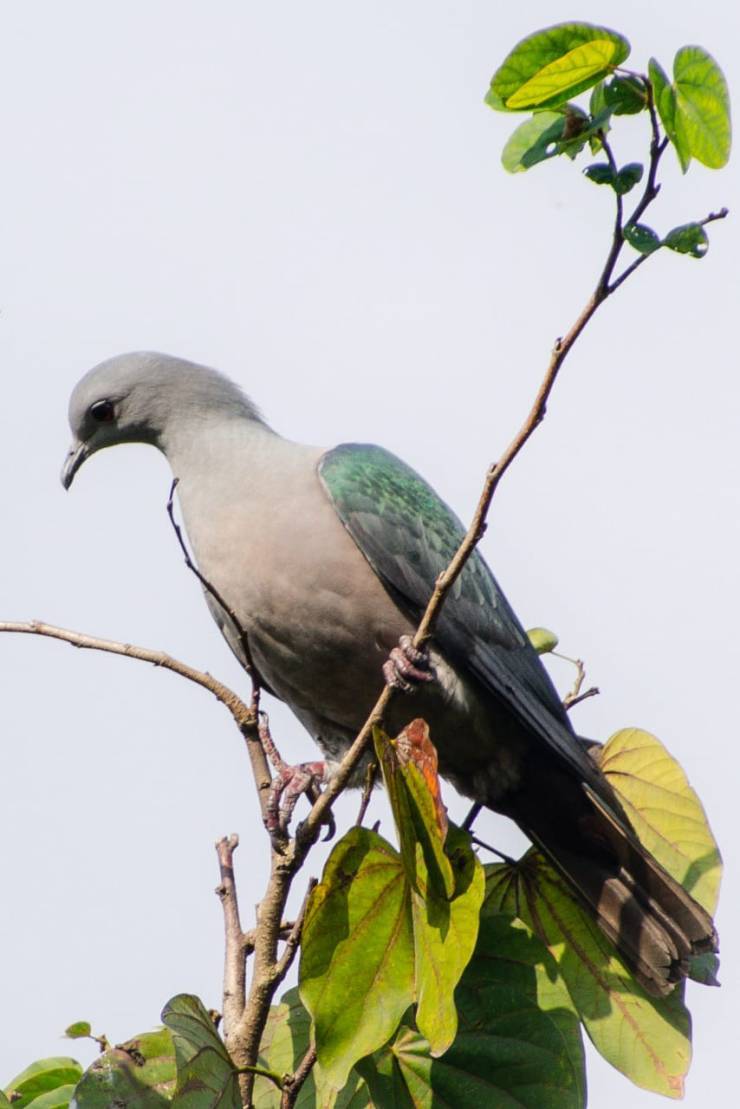 This marks an end to the quintessential, minimalist nature stay in Uttarahand. The mountains are magnanimous here. I was eager to cover a few more places around, Mukteshwar, Chopta, Munisari, and soon coming back for more of Jeolikote alongwith.