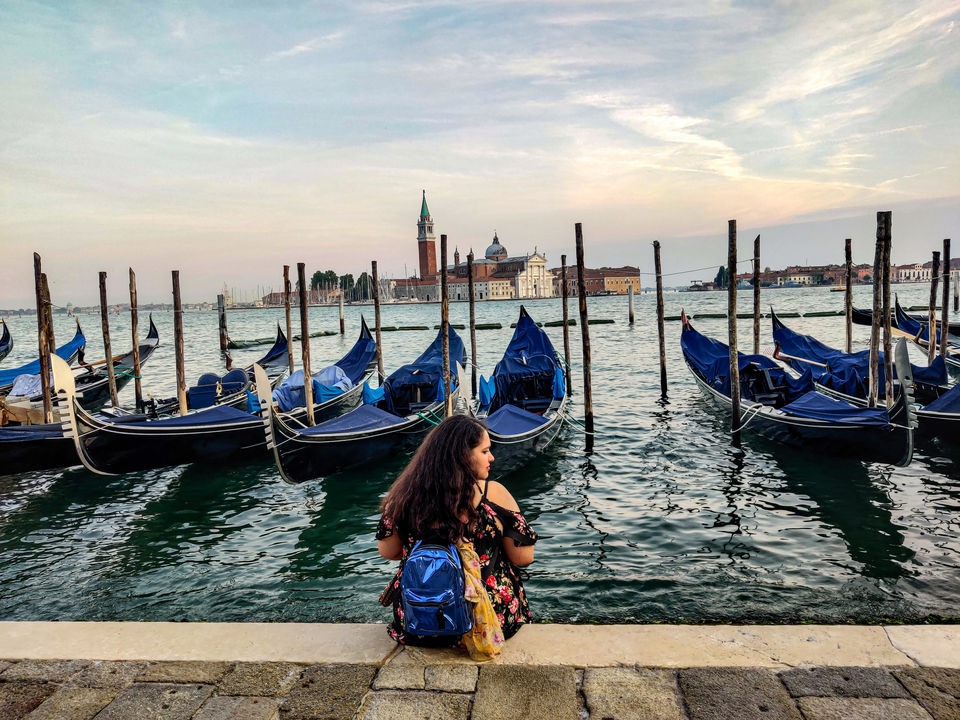 Venice can be a daunting place if you're not familiar with the layout or culture. Luckily, there are so many things to do in Venice that you'll never get bored of visiting. Venice is one of the most unique cities in the world. It offers a flowing canal network, cobblestone streets and hundreds of art galleries – all within easy reach of one another. To help you plan your trip, I will share how I explored this magnificent city on a budget!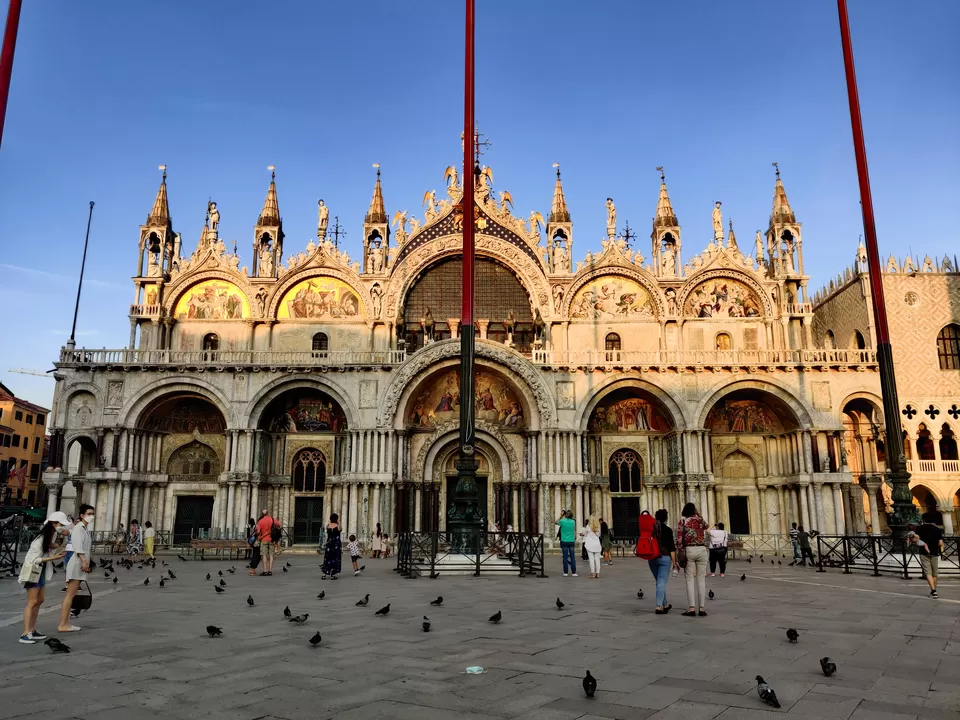 Plan your trip to Venice, Italy before you go
If you're planning a trip to Italy, it's important that your trip coincides with the right time of year. If you visit too early or too late, you'll encounter significantly different weather conditions. The best times to visit Venice are from May to September, when the weather is warm yet not too hot. In addition to the right time of year, it's also important that you plan your visit to Italy ahead of time.
While many people assume that they can visit Italy during their summer vacation, this is not the best idea. Italy's busy tourism season is from June to August, so the chances of you being able to visit during this time are slim. Venice is a great destination for mid-year visits, as the city is relatively unaffected by the busy summer season.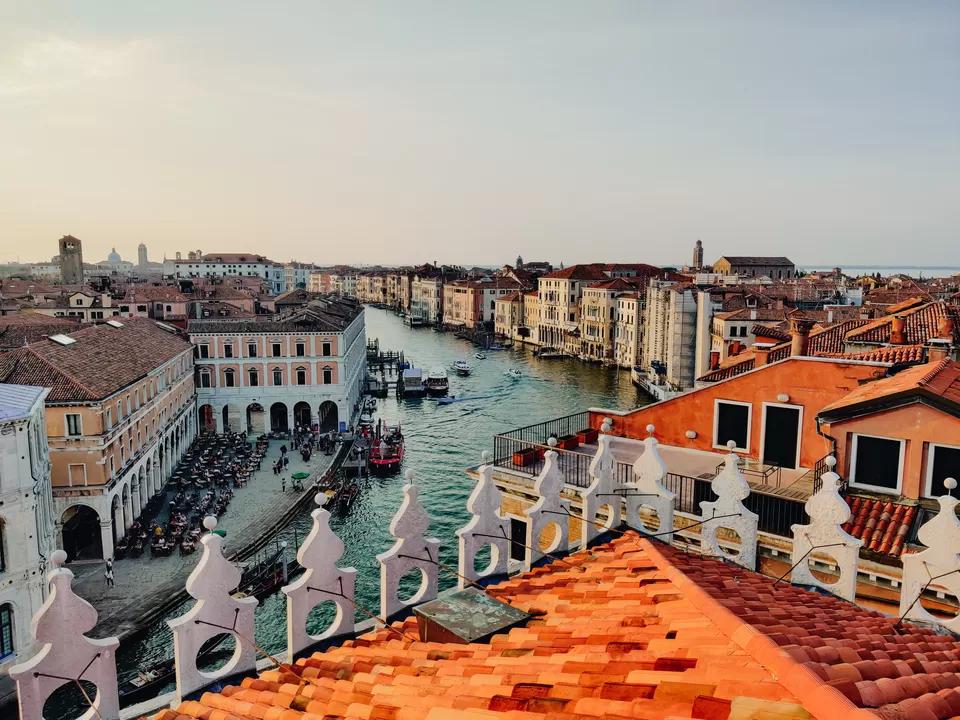 In fact, many Italians choose to travel to Europe during the middle of the year as the weather is generally nicer during this time of year. As a result, many Europeans choose to travel during the summer months. If you plan your trip in the middle of the year, you'll have a great chance of experiencing Italian culture and lifestyle without the crowds.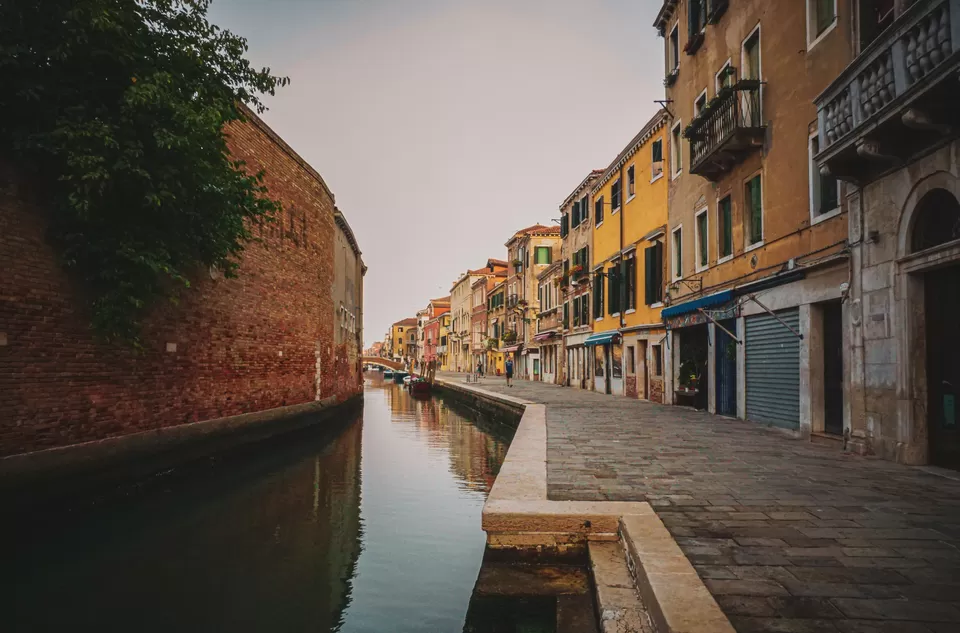 How to reach Venice?
You can take the bus, flight or train To reach Venice as I was staying in Rome. I took a train from home to Venice which costed me around 55€ both ways.
Check all the train schedules on Omio. It's an easy website to look for all the train timings. Always keep an eye on the website and the offers that come every weekend or during some festivals, you might get a great deal. If you're looking for buses, I would suggest using flixbus, it's cheaper and easily available to and from all the major cities of Italy.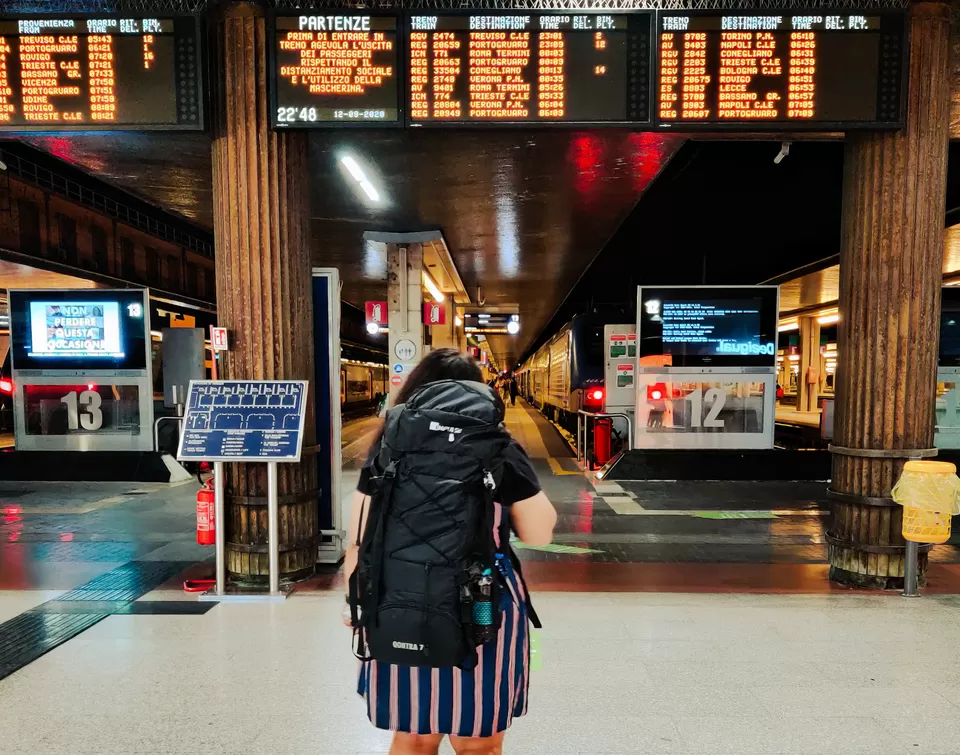 Get around Venice by water.
One of the best ways to see Venice is by water. Unfortunately, it's impossible to get a tour of Venice by boat. However, you can still get a taste of Venice by taking a private water taxi to the nearest canal. But if you are someone like me who likes to travel on a budget and don't want to spend on a private taxi which is quite expensive, you can always take a Veporato ( local water taxi) .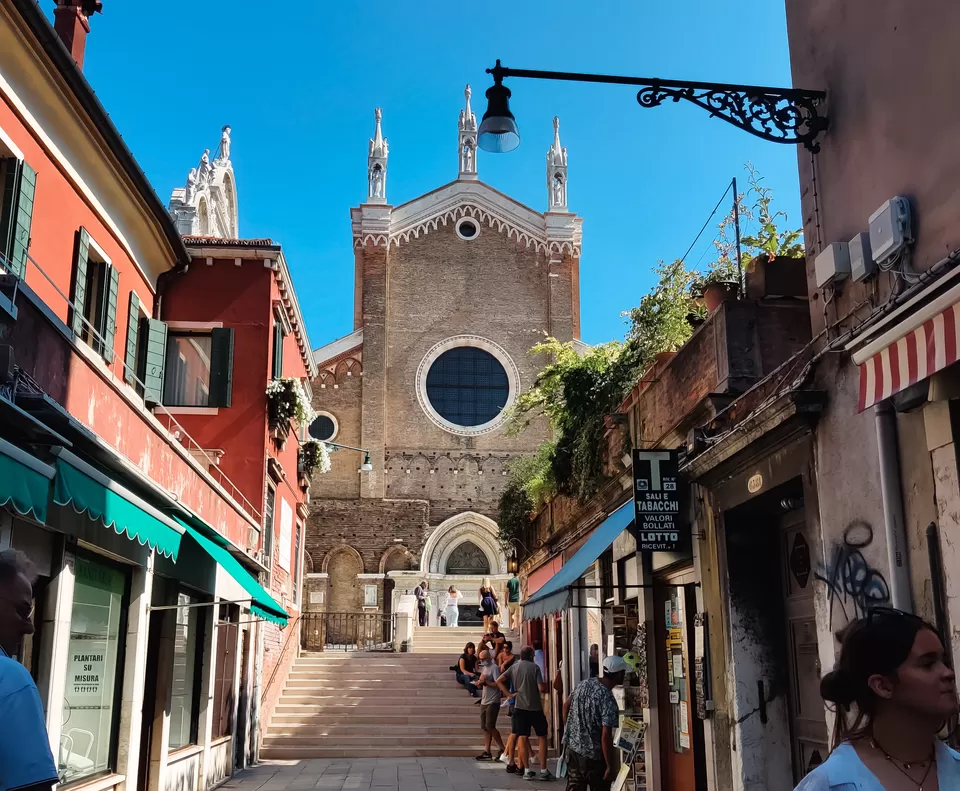 I paid about €28 on a three day i.e. 72 hour pass which gives access to unlimited Veporato rides around Venice and to all the other islands around venice. ( Rolling Venice pass )
Then You can walk along the waterway and see the city from a different perspective. While taking a water taxi is an easy and convenient way to get around Venice, make sure that you do so during off-peak hours. During peak tourist seasons, many of the canals in Venice are clogged with tour boats, making it difficult to get around. Early morning hours are the best time to walk around the city.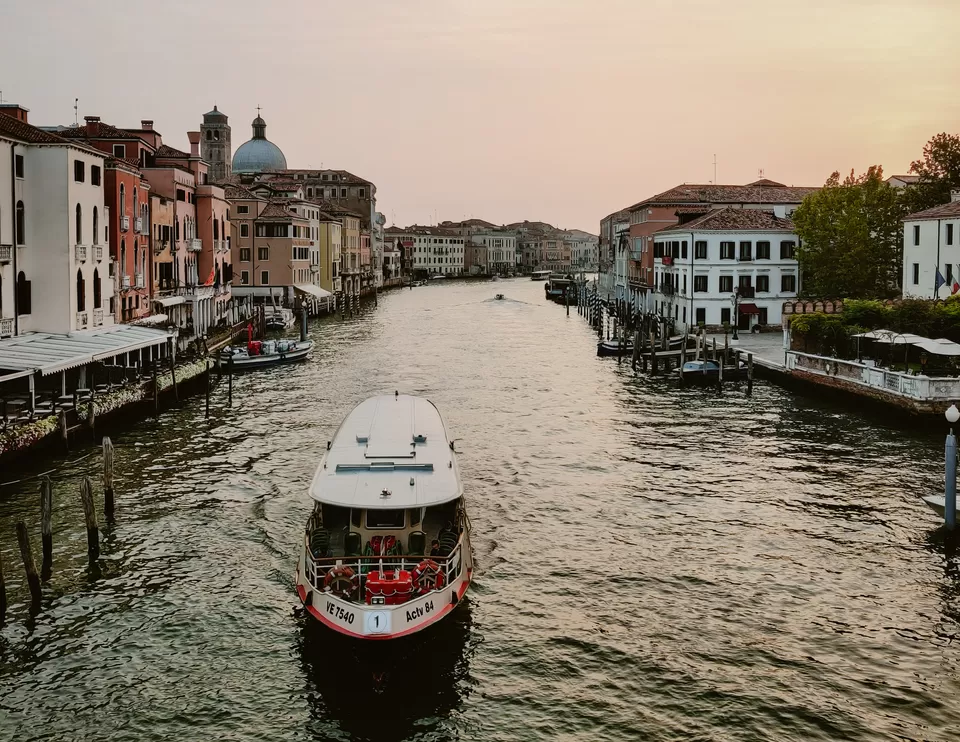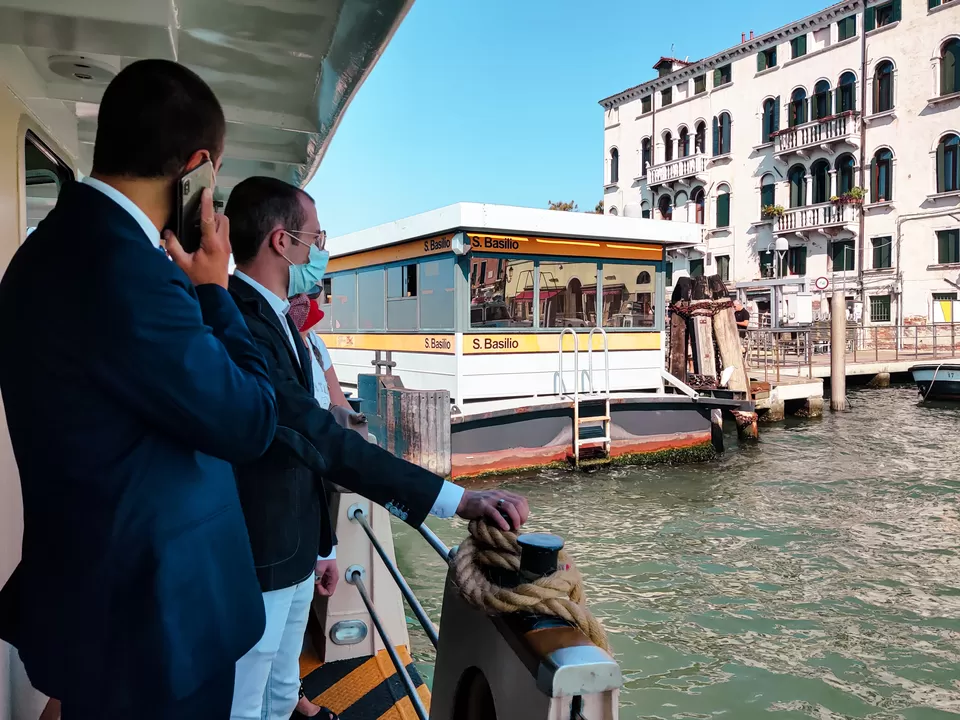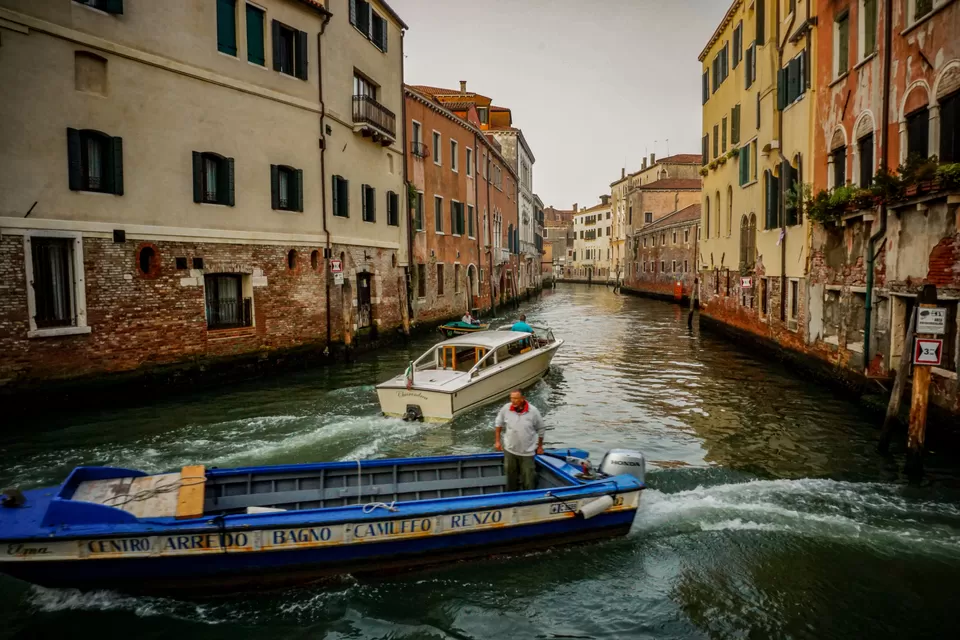 Where to stay in Venice??
When people travel to Venice they stay in the main Venice island but if you want to really see when it is in the night then I would suggest to stay in any nearby island instead of the main island.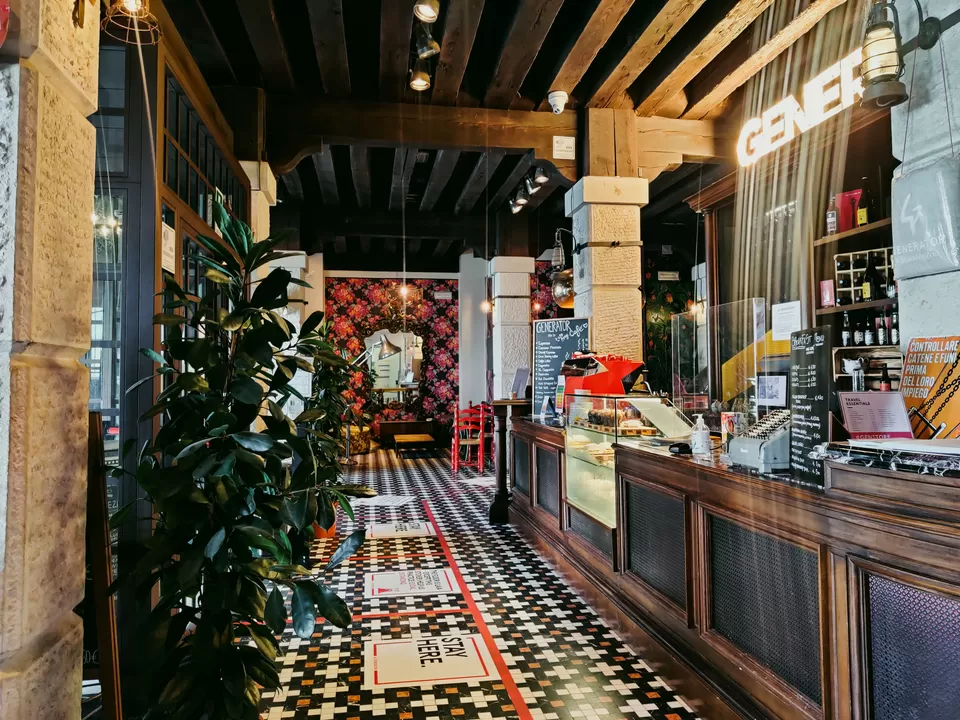 Being a backpacker I generally choose hostels to stay in instead of AirBnb or a hotel. It saves a lot of money and you get to meet a lot of people from all around the world.
I stayed at Generator Venice on Giudecca island. It is a beautiful hostel with Venice view in front. I couldn't have chosen a much better place. If you visit Venice, definitely consider Generator. I paid around €15 including taxes for a night and I stayed there for six nights which makes it around €90.
Sample delectable Italian food and drink in Venice
If you're visiting Venice, you'll want to make sure that you sample some delicious Italian food and drink. As well as experiencing a unique culture, food is one of the best things to do in Venice. Italian food is often described as a blend of Mediterranean and Roman cuisines. This blend means that Italian food can be as simple as pizza or casserole or as delectable as a local delicacy. Here you can sample authentic Italian food and drink in numerous locations.
One of my favourite pasta places in Venice is Dal Moro's – fresh pasta to go ( all the pasta varieties were under 7€). Many of these restaurants are located in the city's historical buildings, and they're perfect for experiencing a different part of Venice. One such historic breakfast point is Pasticceria Tonolo ( our bill here was 8€ per person).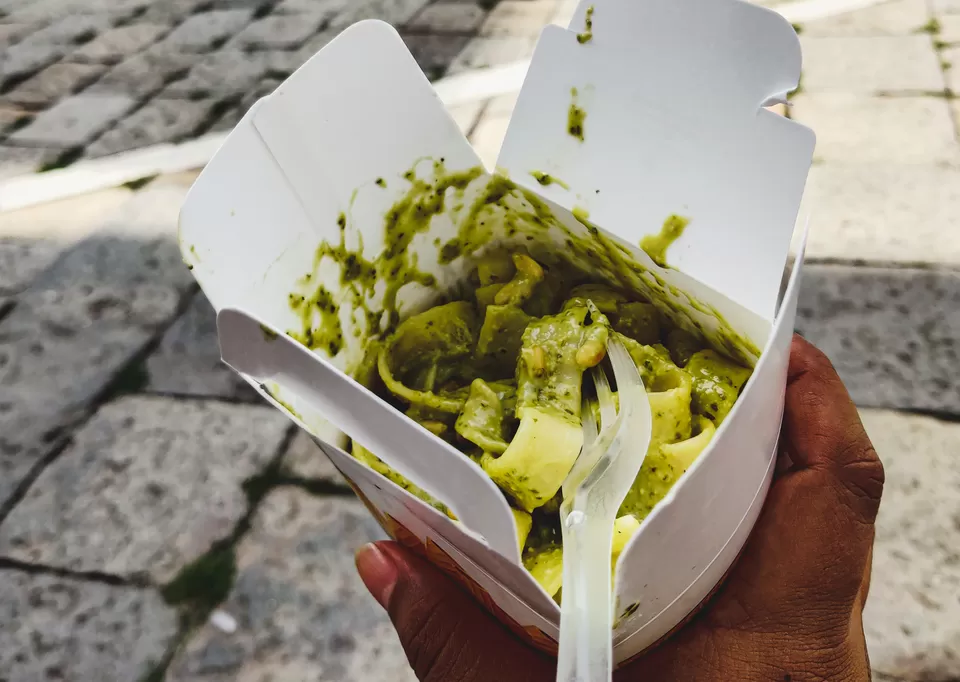 After walking around the city for a whole day, it gets very tiring and all you need is a good pizza and sit around one of the canals and enjoy it. My favourite pizza place on a budget was Pizzeria l'angelo. ( The price of a whole margarita and cheese pizza was 8-10€ ). If you come to Venice you have to try out Italian desserts and my favourite place to try is Rosa Salva – San Marco. They serve delicious coffee and desserts and believe me you won't be able to stop at one. ( We paid around 10 € for everything).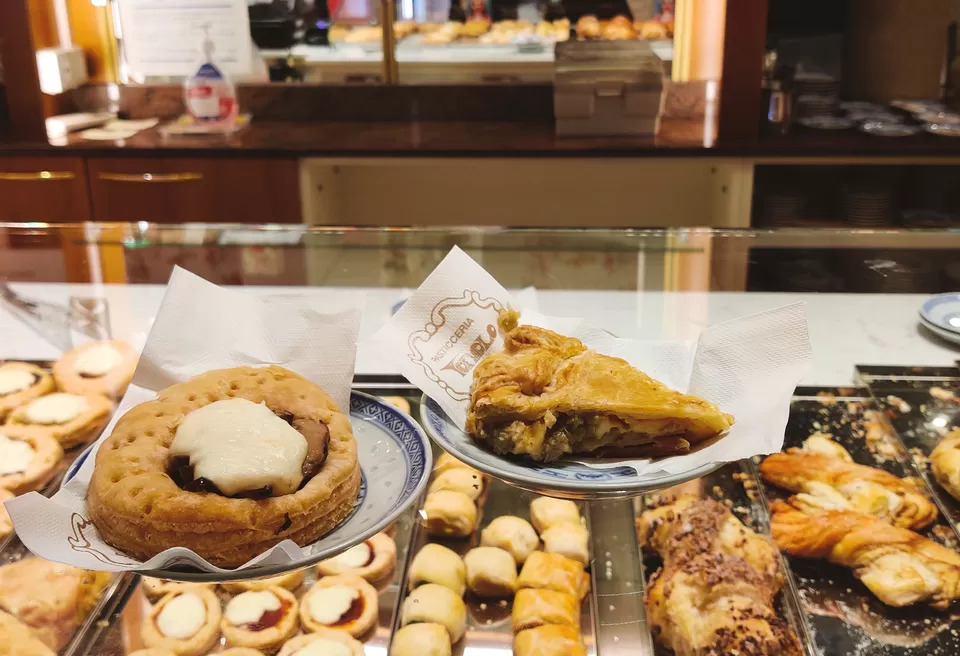 Another option is to visit an area such as the Rialto Market or San Marco where you can sample authentic food and drink while walking around a historic market.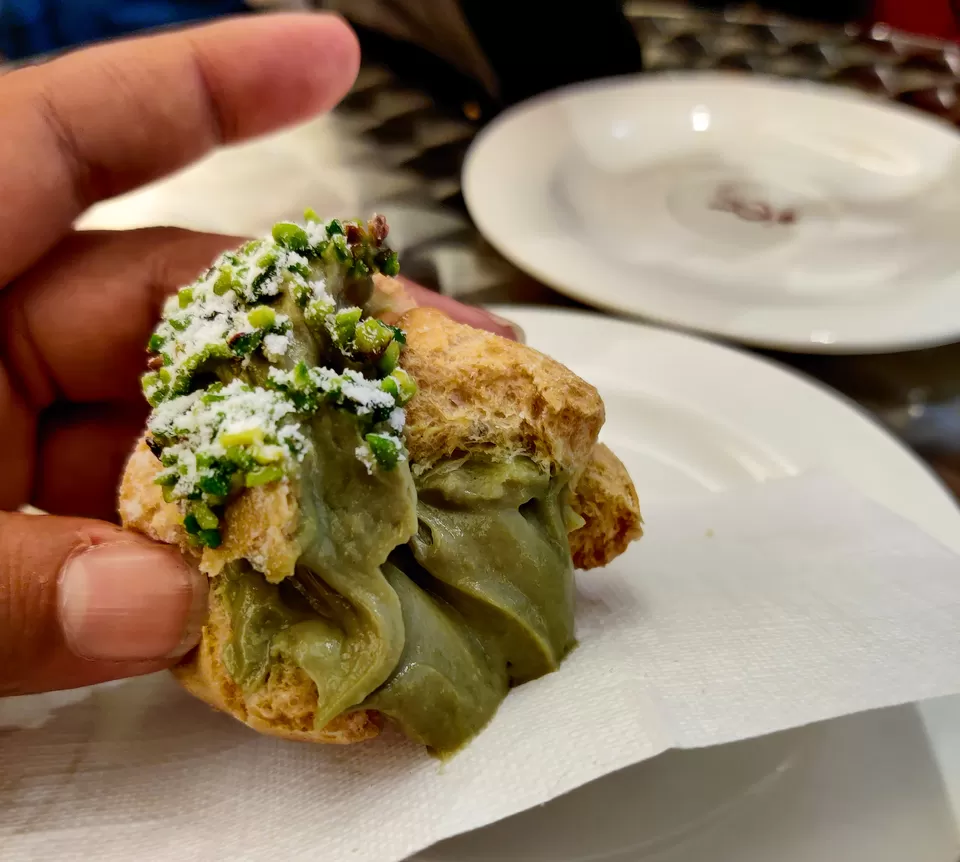 What souvenirs did I bring?
Italy is known for its handmade products and the same goes to Venice. When you are strolling around the markets , you will find fresh pastas, lots of wines, fresh fruits, different kinds of masks and a lot of glass products.
There is an island near Venice called Murano, where these glass products are made. If you're visiting Morano while staying in Venice, definitely get some glass products from there like jewellery but if you're not going to Marano then you should definitely get one or two products made of glass from here.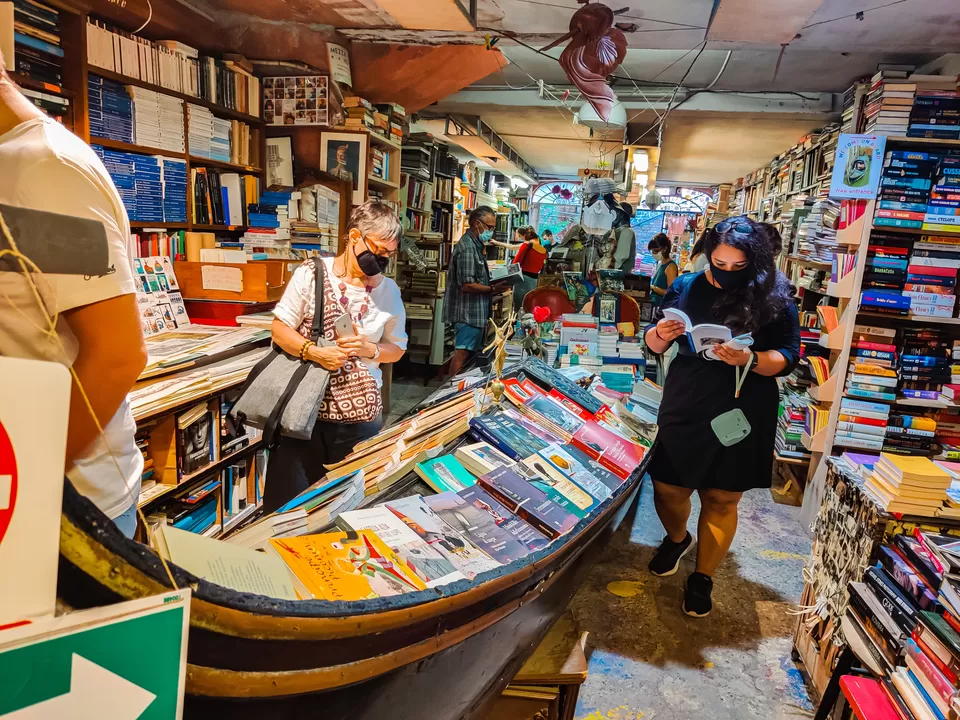 Don't forget to bargain, it's always worth it!
Being a traveller, I always buy some postcards and fridge magnets wherever I go just to keep it as a memory. If you also would like to do that, definitely buy some handmade postcards. They are beautiful !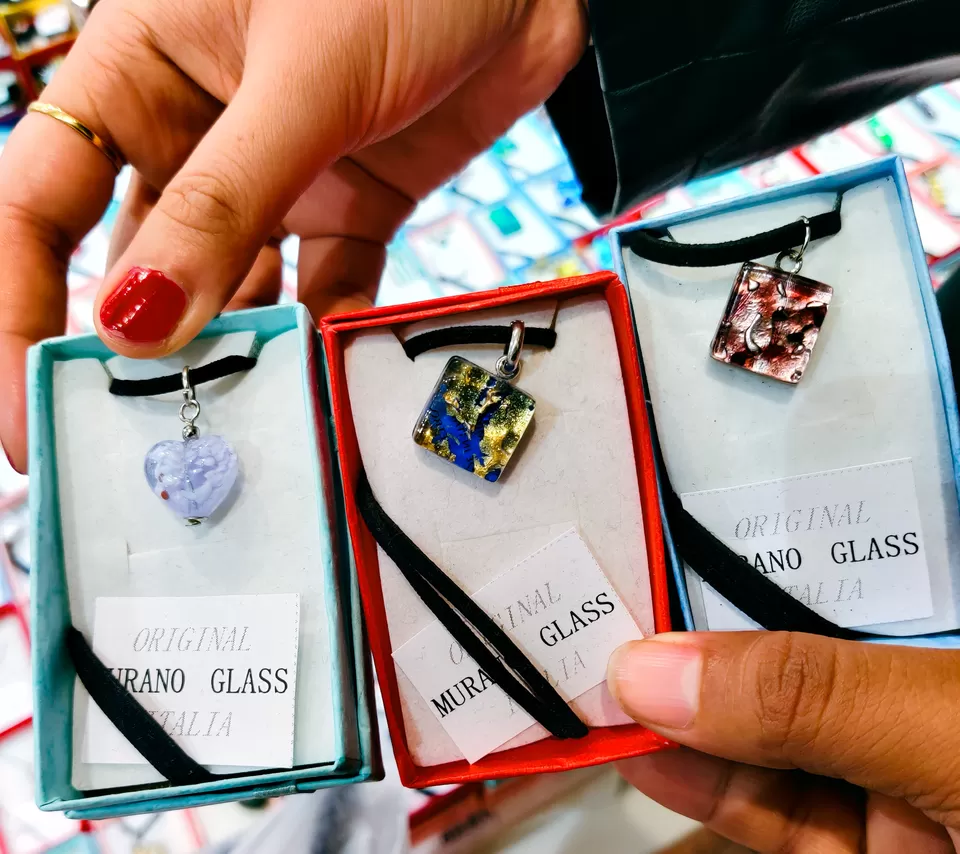 I spent around €40 on souvenirs and miscellaneous things.
How much money did I spend in a week then?
I know Venice is known as an expensive and romantic location but being a backpacker I cannot afford to spend as much. I hope this trip gives you hope to plan a trip to Venice Without hurting your pockets.
Travelling – €55
Rolling Venice pass – €28
Stay – €90
Food – 100€ and
Shopping and Miscellaneous stuff – €40
Which brings a total to €310 i.e. 25,000 INR.
What not to do in Venice to save more ?
* Don't buy coffee when you visit Burano or Murano. It Will cost you thrice the normal amount.
* Prefer travelling in off season, which is during August to October. The prices go lower as compared to the other time of the year.
* When you visit Murano island, do not buy a paid workshop because the island generally has free glass workshops for you to see .
* When you're buying from a street vendor don't forget to bargain.
* When it comes to food, prefer small eateries then choosing a restaurant in a Main Piazza.
* Don't prefer travelling to Venice during the month of winters or monsoon. Because in winters, it's mostly foggy and you won't be able to see the beauty as much. When it comes to the rainy season, water level comes up and it's not pleasant to walk around in knee length water.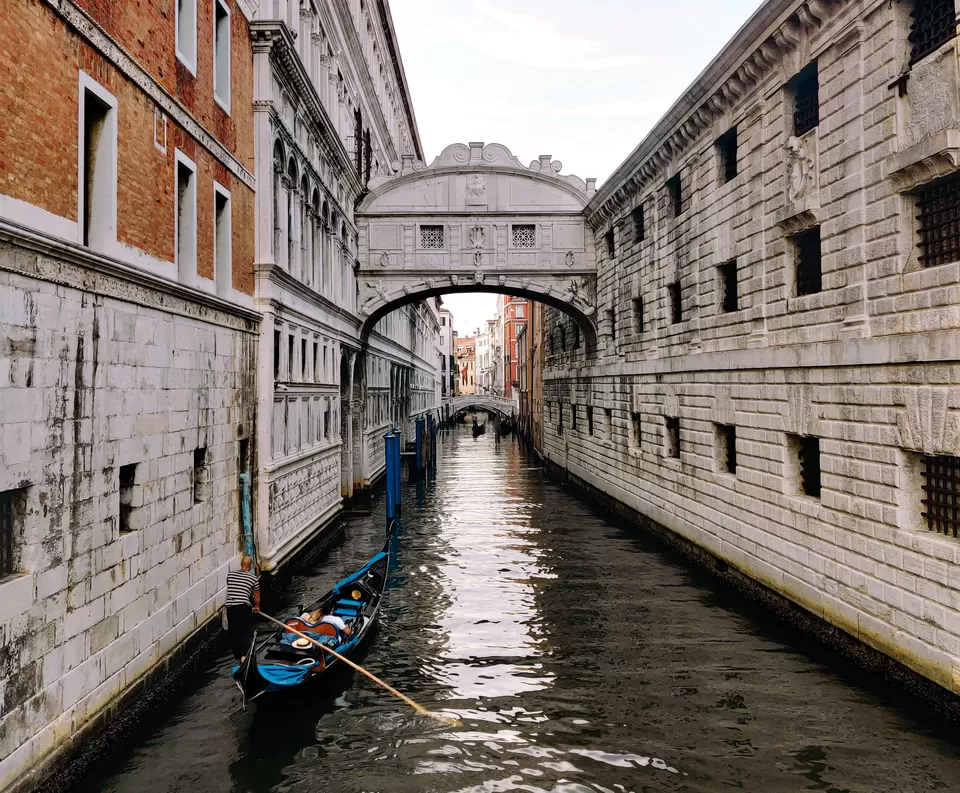 * If you are saving money, I would not prefer taking a Gondola ride. I know it's famous but still you can save up to hundred euros on it.
* Instead of getting down at Mestre and choosing a stay there, travel till San Marco and stay on an island near it. ( prefer the main Venice island or Giudecca island ). This is because every time you want to travel from Mestre to the main island, it will cost around 1.5€ one Way and you will waste a lot of time.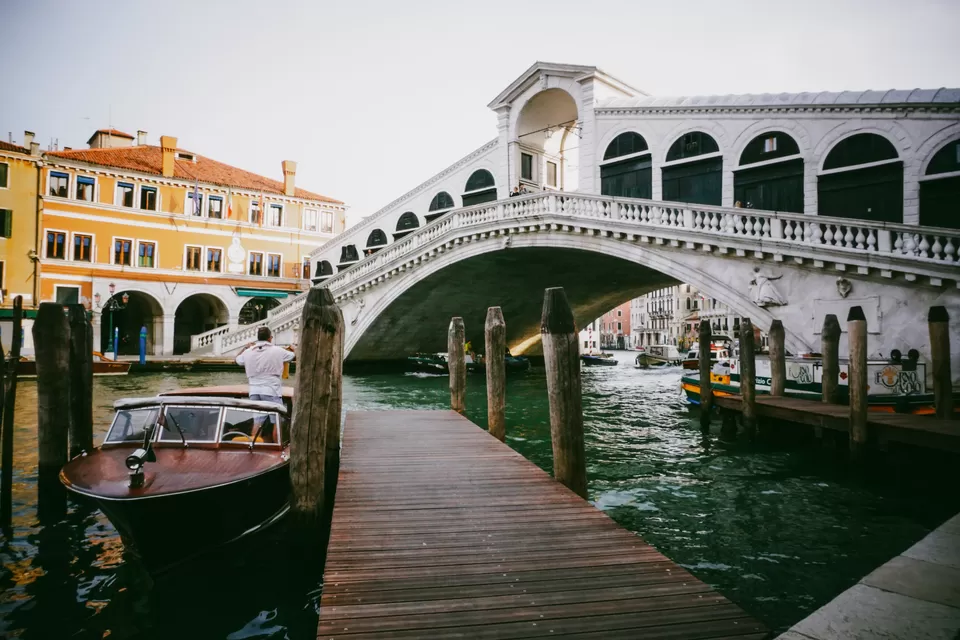 Wrap up !
If you're planning a trip to Venice, you'll find that there's something for everyone to do. For all kinds of travellers Whether you want to have a relaxing leisure time or you are a backpacker who wants to explore the city, From visiting the city's iconic sights to sampling some of the best Italian food in the world, there's no need to be bored while exploring Venice.