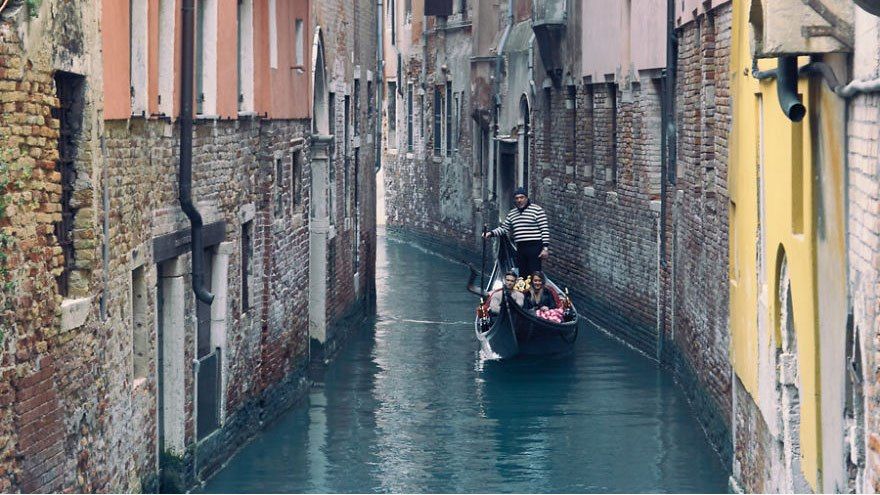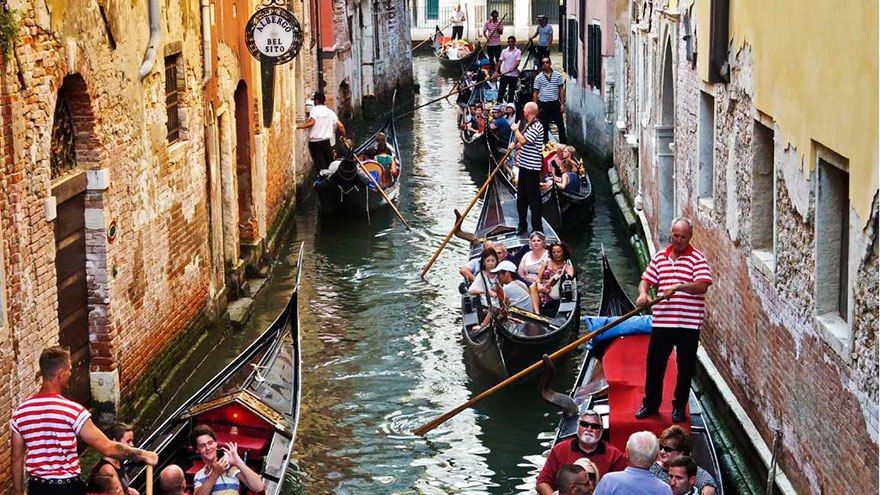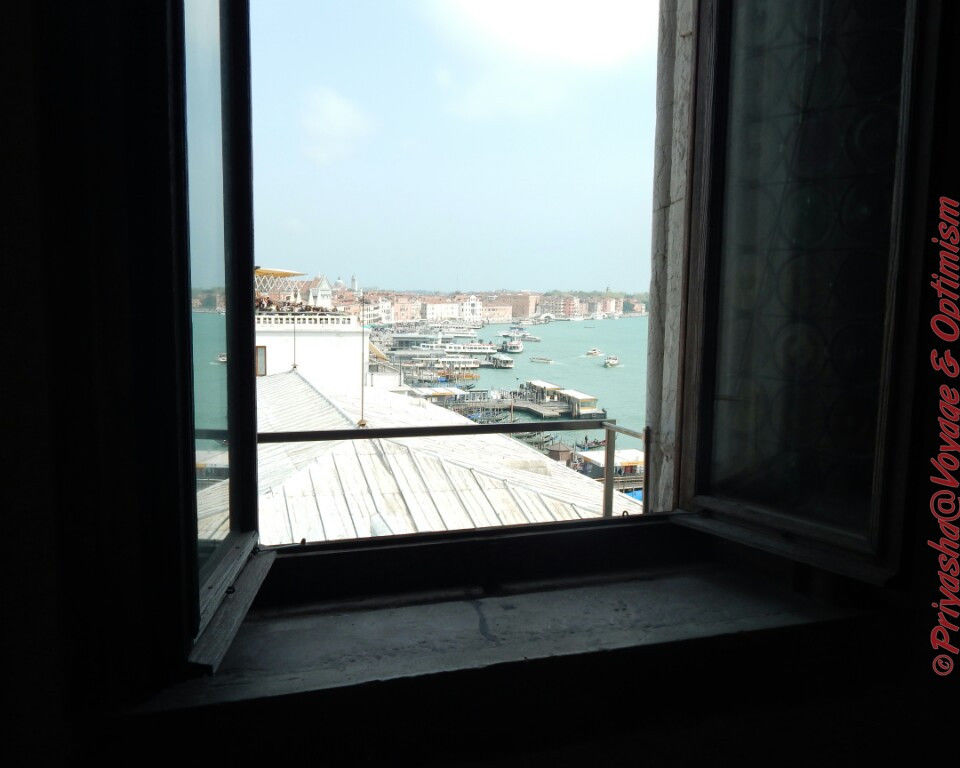 I had never imagined a city manifests everyday like a flooded city and henceforth become a hue-n-cry for several lovers across this globe. After my visit to Amsterdam, I was frankly not expecting anything new in Venice. But when I found myself there, I urged strongly to scream out and out – "How could a city be so stunning!"
While planning for Venice, my main apprehension was whether to cover the city in one day or not. But after landing there and ending with all the itineraries successfully as planned (some left unplanned too), mused me  with my decision of covering it in my trip of Different Shades of Italy in 5 Days. And that's when the idea tantalized me to board on the trendy slogan of "Reality Vs Expectation".
My motive is not only to measure how much the place beholds you with respect to its beauty, tradition, culture, heritage and growth (as per expectation  but also to measure the effectiveness of my planned things.
Here I lists them:
a. Hotel Location near Mestre Railway Station :
Out of multiple choices available and all being equally preferable, I chose location near to Mestre railway station. Reason: Ease of travelling by taxis which are easily available outside the airport Marco Polo, instead of taking the burden of dragging luggages in the city of 400+ canals or boarding them in a fully-occupied Vaporetto. Moreover we had to pick the train from Mestre towards Florence after a stay of one day, so everything moved smoothly with that decision.
However, if someone is visiting Venice for more than 2 day then selection of Hotel or apartment from Airbnb in the midst of Venice is no less than a heaven. Preferable choices of location are : Piazzale Roma, Santa Lucia Railroad Station and near Aligunana airport boat stops.
b.Purchasing Bus/Vaporetto Tickets:
ACTV is the Venice's local Transit Authority. In our case, when we jump onto the bus (from our Mestre hotel) and ask the operator for ticket he denied its availability in the bus. Thankfully, we were lucky to safely reach at Piazzale Roma without any ticket check.
Such cases could be avoided by purchasing tickets from Venezia Unica counters at the airport (also available at other locations of Venice) or simple purchase the voucher online from the official link and generate the card at any available ACTV self-service machine. A 1-Day City Pass of 20 euro will let you to roam freely in any ACTV vaporetto or bus (including Murano, Burano, Lido but separate card is required to/from Marco Polo airport).
c.Vaporetto Ride Vs Gondola Ride
I was gaped when I read about the charges of Gondola Ride (80 euro per gondola). Though it comes with a capacity of 6 persons, but unless you are not travelling in a big group it is better to save these extra bucks for the rest of your journey.
On the contrary, Vaporetto are often over-occupied and not as laid-back as Gondola rides. However they provide the same surreal beauty of Venice if one stands at the edges of its open area. This options is best to heavenly save both time and money.
d. Visiting  Piazza San Marco, Saint Mark's Basilica, St.Mark Campanile, Doge's Palace, Bridge of Sighs
Piazza San Marco or St. Mark Square is aptly described by Napolean once as "the drawing room of Europe".  And it is undeniably  true. Most of the major places to visit in Venice are envelope around this square – St. Mark Campanile where Galileo Galilei demonstrated his telescope in 1609, Doge's Palace or Palazzo Ducale where Doges reside and ruled the Veneitian Empire before it was merged under Italian province and Saint Mark Basilica which is famous for its history associated with Saint Mark.
We took a round of the whole square and then perched on the stairs gasping at the beautiful sight and enjoyed the melancholy music of the restaurant bands. And for all those who take interest in Bollywood, this square was filmed in the famous song of Ranbir-Deepika ("Khuda Jaane").
After glancing at the liveliness of Saint Mark's basilica, we moved to Doge's Palace and booked our Secret Itinerary Tour. Timings of the tour are strict and that need to be taken care of. More information is available at the official site.This tour is surely not to be missed. But rest of the palace, where we were left freely after our tour got ended, is over-time taking and is required to be cover hurriedly.
Helpful Tip : Better to book the online tickets for Doge's Palace. This would save your 30 mins in queue.
After dosage of Venetian history, we moved to the lagoon side and headed to look at Bridge of Sighs. Here one could comprehend the pain of the prisoners who used to sigh at their last view of Venice before their imprisonment.
e. Murano: Island of Magnificent Glass Art  
We took the ferry ride from the S.Zaccaria terminal (near to Bridge of Sighs) towards Murano. It took 35-40 min to reach the island, without any additional charges. 24 hour City Pass works here as well (+Burano, +Lido). I was alleviated by the single ticket policy. Cheers to the Venetian Administration!
Murano, holds the brand name in the history of luxurious glass making art. And if you are here, then it is highly recommend to invest few bucks to purchase world-class glass works.
Helpful Tips:
Many  brand name jewelry shops sells purely on Murano glass works, and are highly pricey. However, other souvenir shops sells no less good sets of Jewelry.
Glass Factory is closed at 4 PM. Unfortunately, we couldn't made it there. But as all reviews say – "It is worth to witness the demonstration of their stunning art!"; I would suggest it to you badly.
f. Burano: one of the World's 10 colorful Place
Another 30 minutes of ride from Murano will take you to Burano, it comes in the mid-way of Venice and Murano. However, one can also directly take a ride from Venice to Burano. This island is crazily loaded with colorful houses and can be best described as "Island with Melange of Color". Government decides the color of houses here. (See, your mouth has got wide open!)
For me, it was another surprise from Venice, for I had never imagined a city be like this. Every corner is like a wallpaper and houses here demonstrate a typical Italian look. Beautiful flower pots and stylish curtains embellish every house. We discovered Burano too much (factually, in hunt for the most famous house of Burano "Bepi's house"), and its every turn had rows of colorful houses keeping us constantly filled with ecstasy.
g. Eating in Venice
We found eating at Venice far expensive than Rome. Eating at restaurants near Rialto Bridge and St. Marks Square will ripped off your Euros. We had our lunch at the cafe that comes at the end of Doge's Palace. Our ordered menus were all traditional dishes of Italy and believe me my tongue is still craving for that taste.
h. Souvenirs at Venice
Venetian masks, Murano Glass and Burano Lace work (both are highly recommend to purchase it from the islands itself)
i. Things you should armed yourself with, before heading out to Venice
Downloaded map of Venice in google map, so that it can be viewed offline as well.
Map of Vaporretto routes, it would provide a better idea of various Ferry Terminal  locations. This can be often proves handy than Google Map. Download Map from the official web site of ACTV.
And before I wind up…
Venice is undoubtedly a heaven for couples and a surprise-pack for enthusiastic traveler like me. In my trip of Venice, I was contented to be able to cover Venice as much as I had expected. However, I also recommend to visit Venice for two days to explore this surreal place in a comfortable pace and add-on more places like Lido beach, Torcello, leisure walk around Rialto Bridge. But for budgeted and time constraint travelers – "Guys, you can definitely follow me!"
My meter on Reality Vs Expectation for Venice: 4/5
This post was originally published on 'Voyage & Optimism (VAO)
'.