Venice- the Floating city, comprises of 117 islands divided by canals and united by bridges. People say it is the most romantic place on earth, so we thought of checking the place.
Venice is lovely, but undesirably, it is costly. Right from staying to eating on the island can be heavy on pockets but the good part is that one day is enough to explore this small city of Venice. This blog is a travel guide for your one day trip to Venice.
Food in Venice is costly so make sure to plan your daily spend on food wisely, or else you will end up spending more in little excitement.
Day 1:
Pizza's from Rossopomodoro
As per the recommendation of our tour manager, we went to try Pizza's from Rossopomodoro, which was a bit expensive but the taste of the Pizza and the home-wine was mind-blowing. The place gives the perfect vibes, and the service is also fast. It is located near the San Marco square – San Marco 403 (Calle Larga San Marco) 30100 Venice Veneto.
Do not miss on to Hot Chocolate at SuSo the best and an ultimate Hot Chocolate in the whole world can be found at this place. Do not miss out their Gelatos they are worth every penny. They are located at Calle della Bissa, 5453, 30124 San Marco. The place is very known you can even ask the locals to guide you to the shop.
Dal Moro's Fresh Pasta to Go
Another Food stop on your list needs to be- Dal Moro's Fresh Pasta to Go. It is the next level Fresh made pasta with different choices of pesto, veggies, and toppings. It is a small place located at- Calle De La Casseleria, 5324, 30122 Venice and a takeaway only.
Wokn' Go is also a place which you can try for your dinner. Located at Calle de la Bissa San Marco 5464-5465, 30124 Venice. They have some great dishes to offer- a concept to fast carry out Asian flavored wok. You can customize your order picking the choice of your pasta, meat, add-ons, and sauce. You can eat on the go or you can sit on their stools at the café.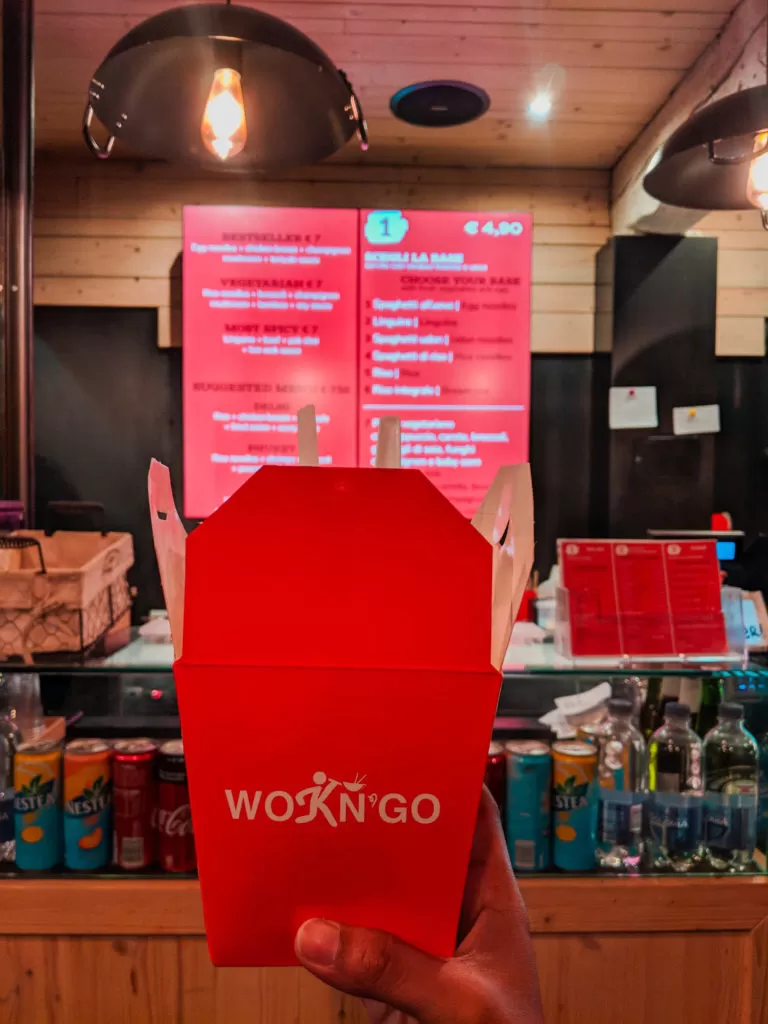 You can add Café Florian to your food bucket list, the oldest café on the island been there for almost 300 years. Great place to sip on your coffee and grab a quick bite gazing at the main square of Venice near the port. (Expensive Alert)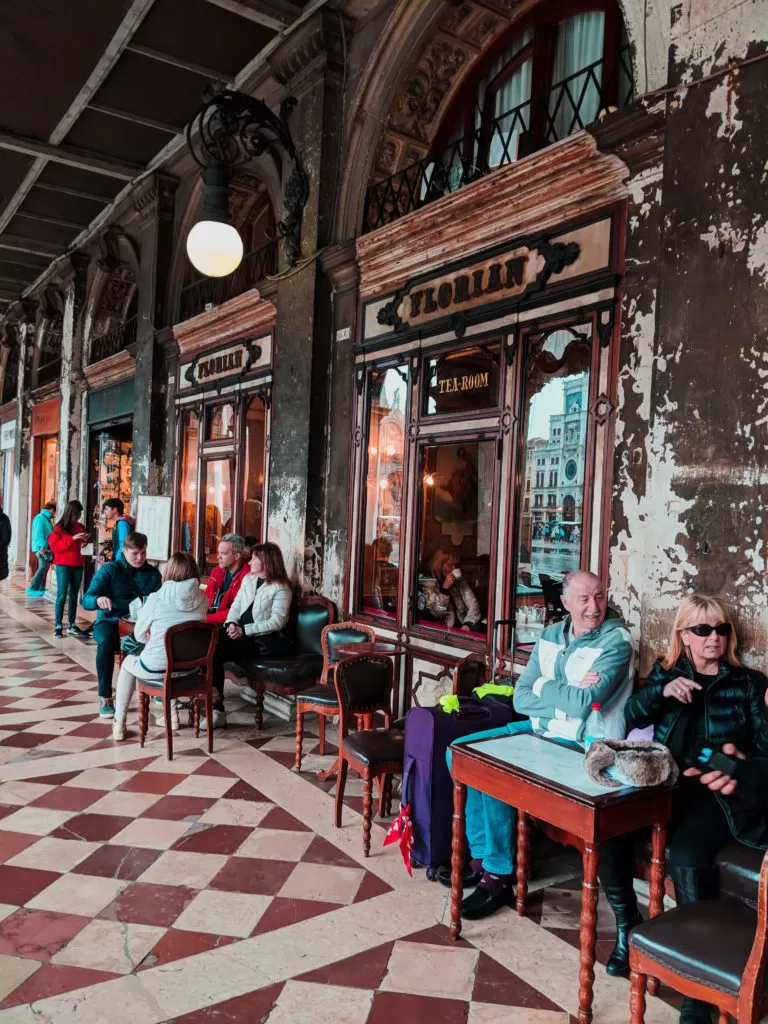 Cicchetti bars
We walked in this bar to try Spritz, it is an orange drink also known as Veneziano, it is an Italian wine-based cocktail, combining white wine and soda water with a dash of some bitter liqueur such as Aperol, Campari, Cynar. Sip along the local crowds and spill happily with the locals in the bars.