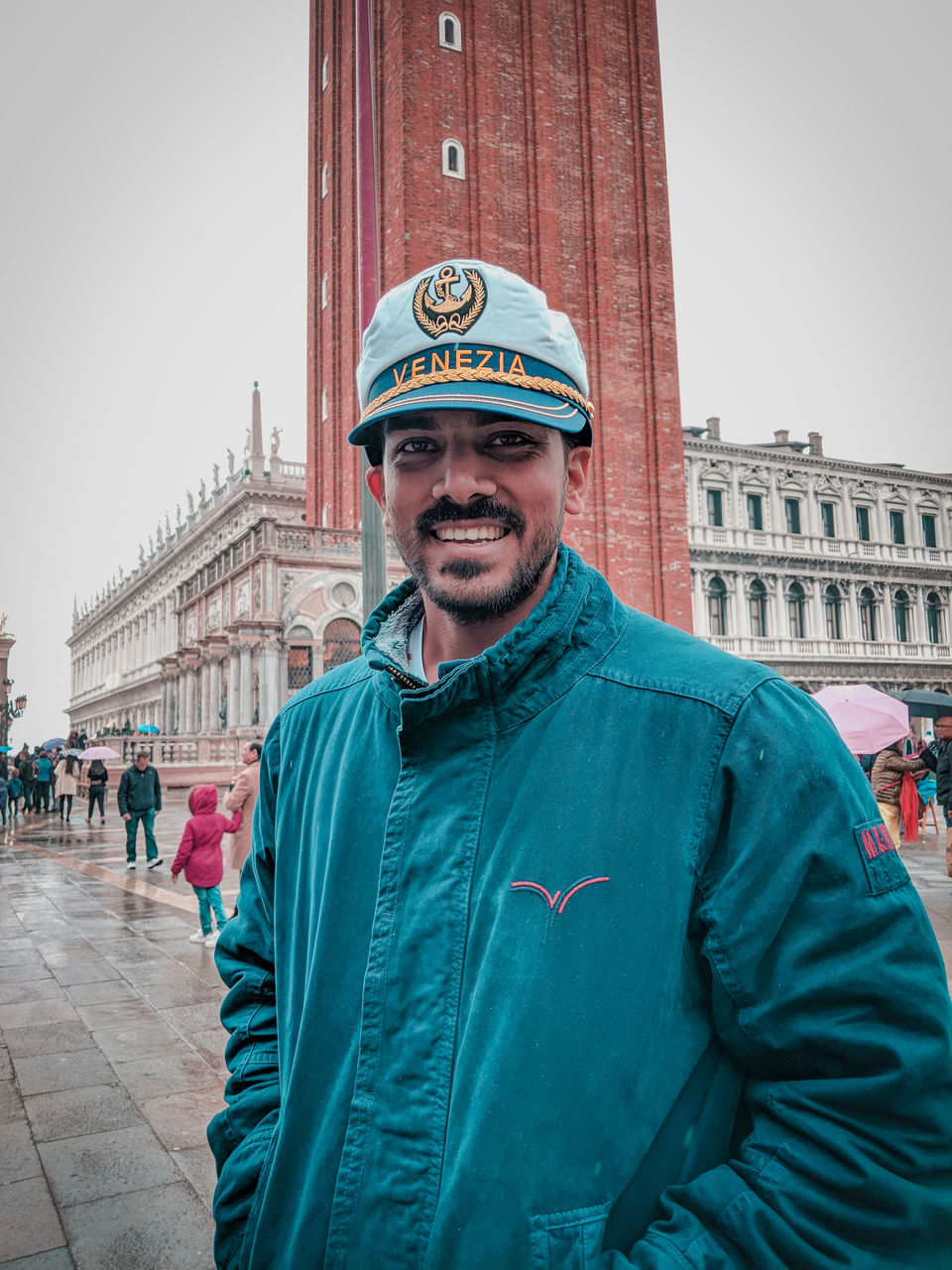 Venice- the Floating city, comprises of 117 islands divided by canals and united by bridges. People say it is the most romantic place on earth, so we thought of checking the place.
Venice is lovely, but undesirably, it is costly. Right from staying to eating on the island can be heavy on pockets but the good part os that one day is enough to explore this small city of Venice. This blog is a travel guide for your one day trip to Venice.
Venice is the most visited tourist destination in Europe, so it is packed place most time of the year, but you can choose a shoulder season when there are less crowd and more free movement.
Shoulder Season for Italy: April May, October
We had stayed at the outskirts of Venice Island near Mirano in Venice Palace Hotel. It was nearby the island and took around 20 mins to reach there. The best way to save some money is to stay in the exteriors of Venice, or if you insist on staying in Venice, you will have to pre-book the hotel room well in advance as it is difficult to get the hotel of your choice at a reasonable price.
Tip: You can stay near the island and start with early morning ferry/water taxi ride to Venice island it is usually less crowded in the morning.
Make sure to plan your days in Venice- scout out a map and mark the sights you wish to look for. Start your day with the least seen sights in your list, so you can avoid the crowd and later by the noon visit the known sights that way you can enjoy and cherish every moment.
Tip: It is a small island, and on most occasions, you will get lost or reach the same point where you started. You can keep a physical map and can also download one on your phone.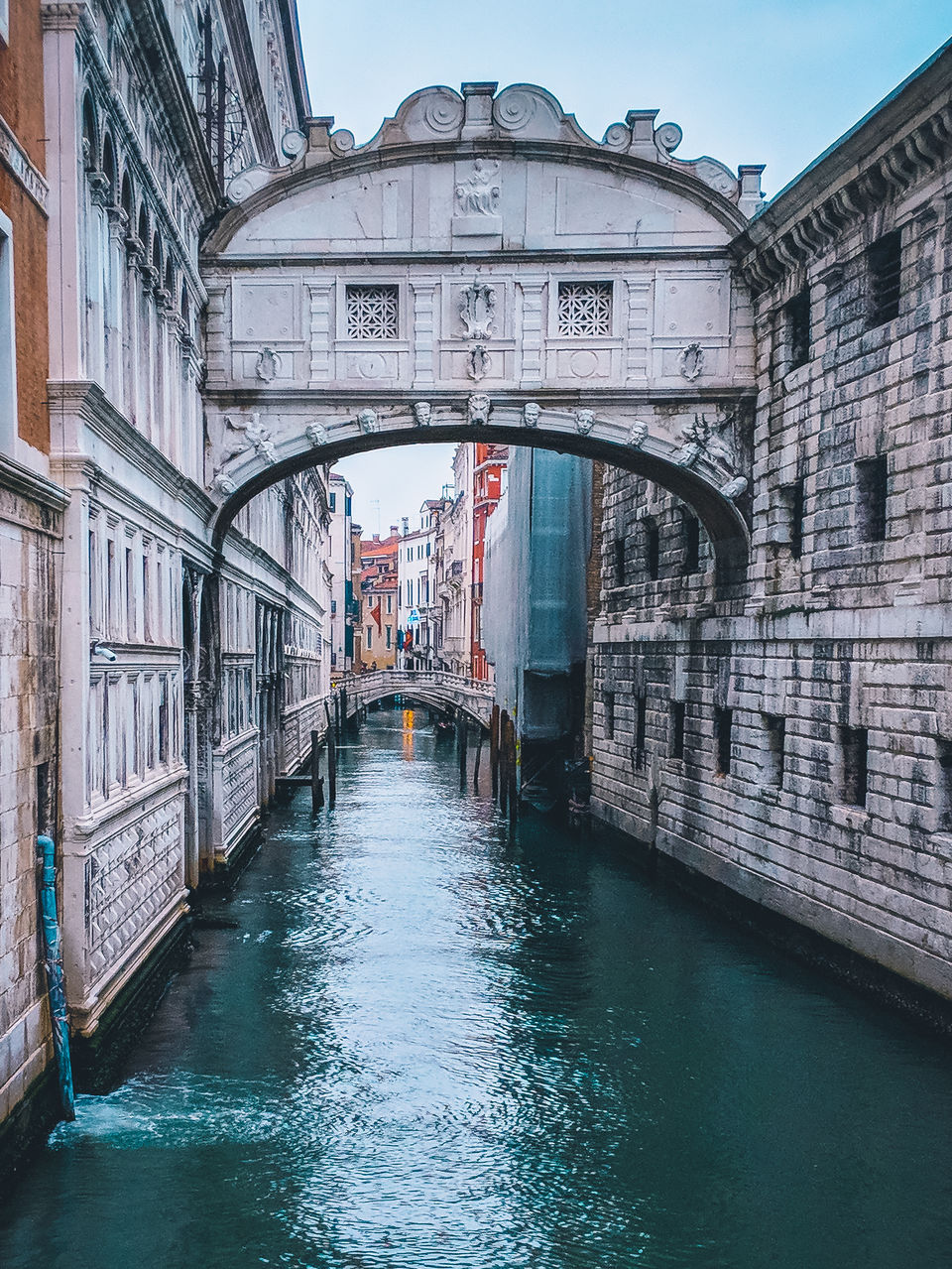 Our tour manager had pre-booked a walking tour for us the same can also be booked after you arrive in Venice, a small walking tour of a place always helps in getting along in the first hour in a new place.
After the historic walking tour, we went for Free Glass Blowing demo which was an exciting session of how they make those unique glass antiques.
Food in Venice is costly so make sure to plan your daily spend on food wisely, or else you will end up spending more in little excitement.
Pizza's from Rossopomodoro
As per the recommendation of our tour manager, we went to try Pizza's from Rossopomodoro, which was a bit expensive but the taste of the Pizza and the home-wine was mind-blowing. The place gives the perfect vibes, and the service is also fast. It is located near the San Marco square - San Marco 403 (Calle Larga San Marco) 30100 Venice Veneto.
SuSo
Do not miss on to Hot Chocolate at SuSo the best and an ultimate Hot Chocolate in the whole world can be found at this place. Do not miss out their Gelatos they are worth every penny. They are located at Calle della Bissa, 5453, 30124 San Marco. The place is very known you can even ask the locals to guide you to the shop.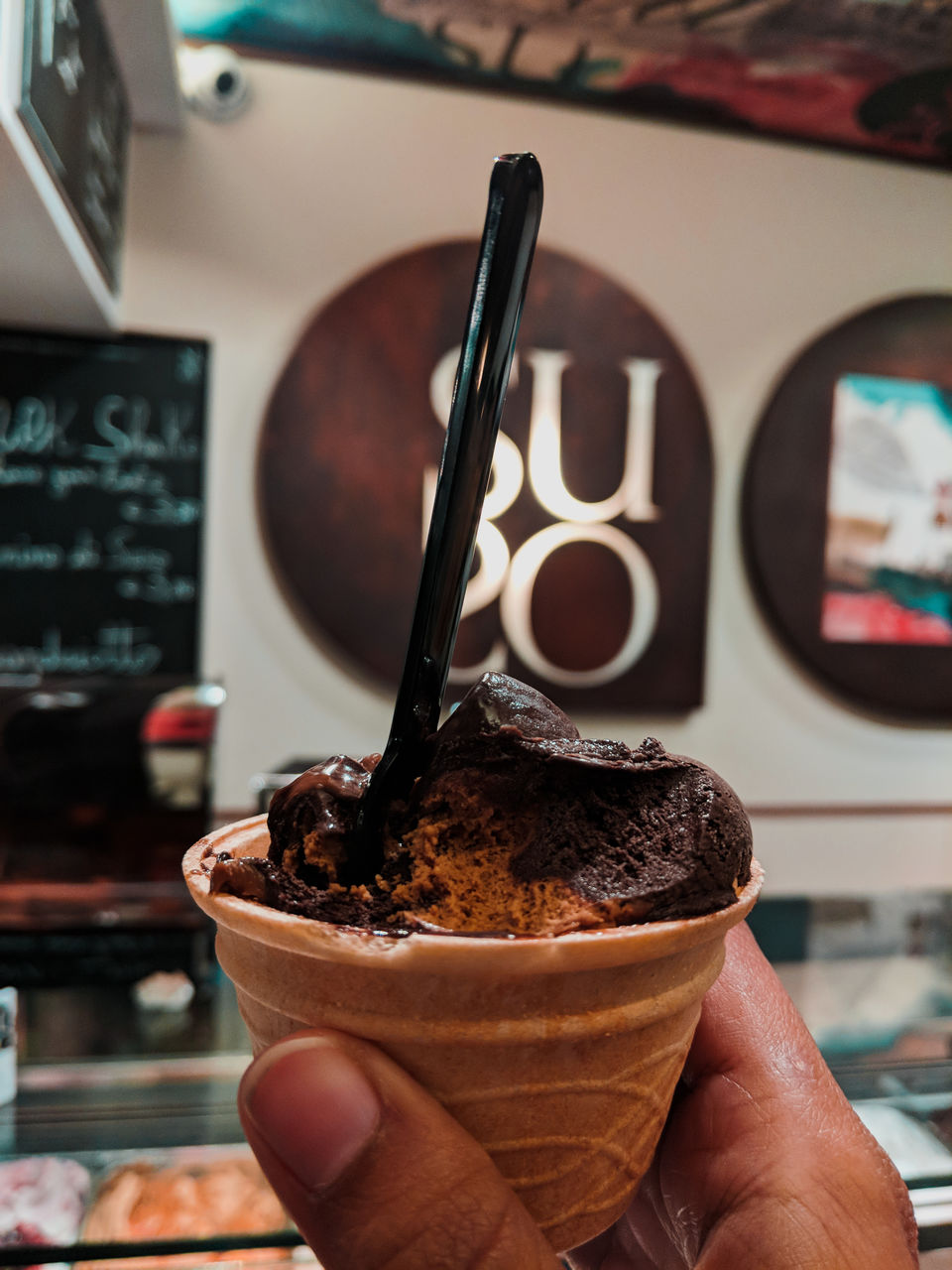 Dal Moro's Fresh Pasta to Go
Another Food stop on your list needs to be- Dal Moro's Fresh Pasta to Go. It is the next level Fresh made pasta with different choices of pesto, veggies, and toppings. It is a small place located at- Calle De La Casseleria, 5324, 30122 Venice and a takeaway only.
Wokn' Go
Wokn' Go is also a place which you can try for your dinner. Located at Calle de la Bissa San Marco 5464-5465, 30124 Venice. They have some great dishes to offer- a concept to fast carry out Asian flavored wok. You can customize your order picking the choice of your pasta, meat, add-ons, and sauce. You can eat on the go or you can sit on their stools at the café.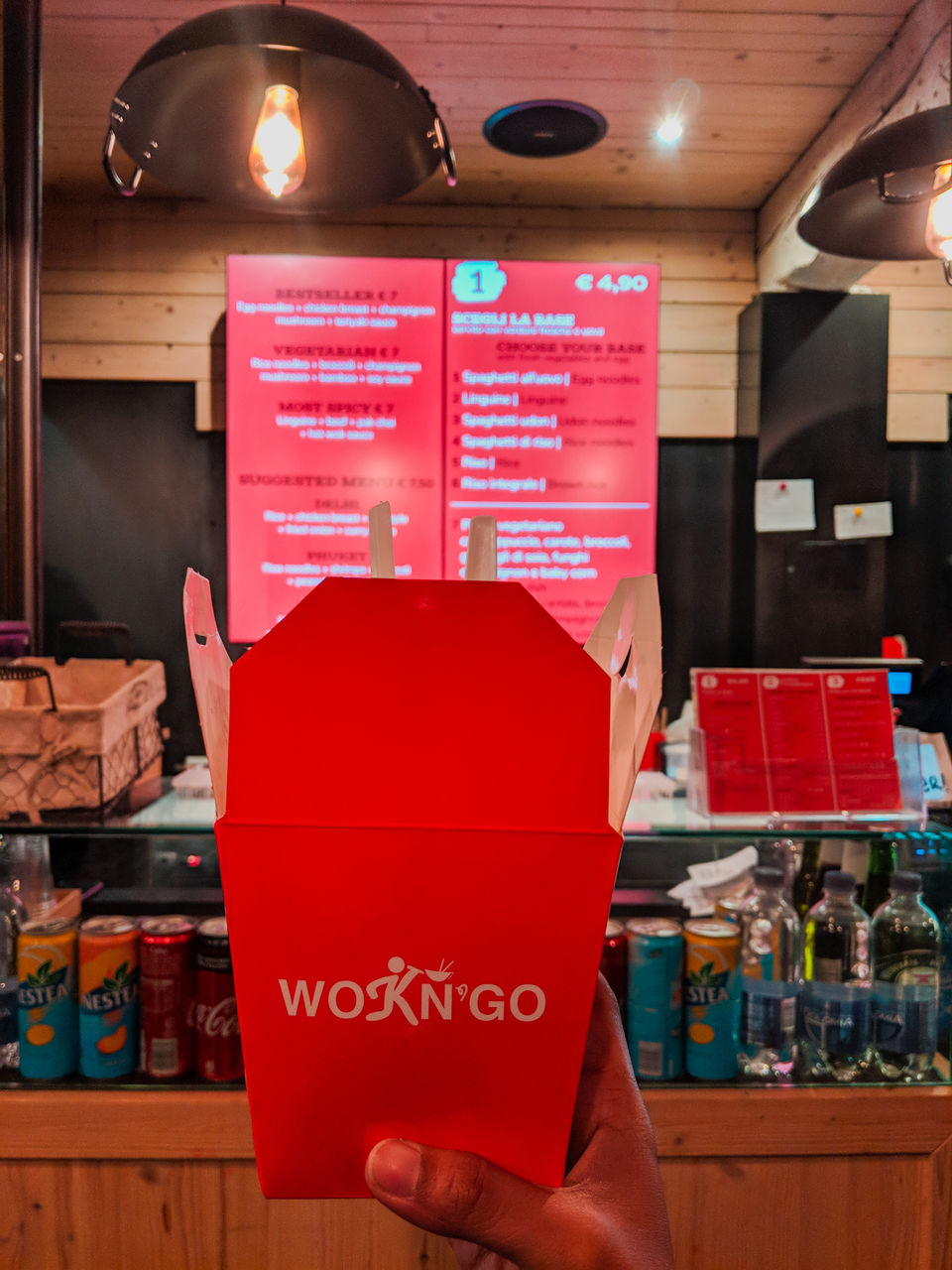 Café Florian
You can add Café Florian to your food bucket list, the oldest café on the island been there for almost 300 years. Great place to sip on your coffee and grab a quick bite gazing at the main square of Venice near the port. (Expensive Alert)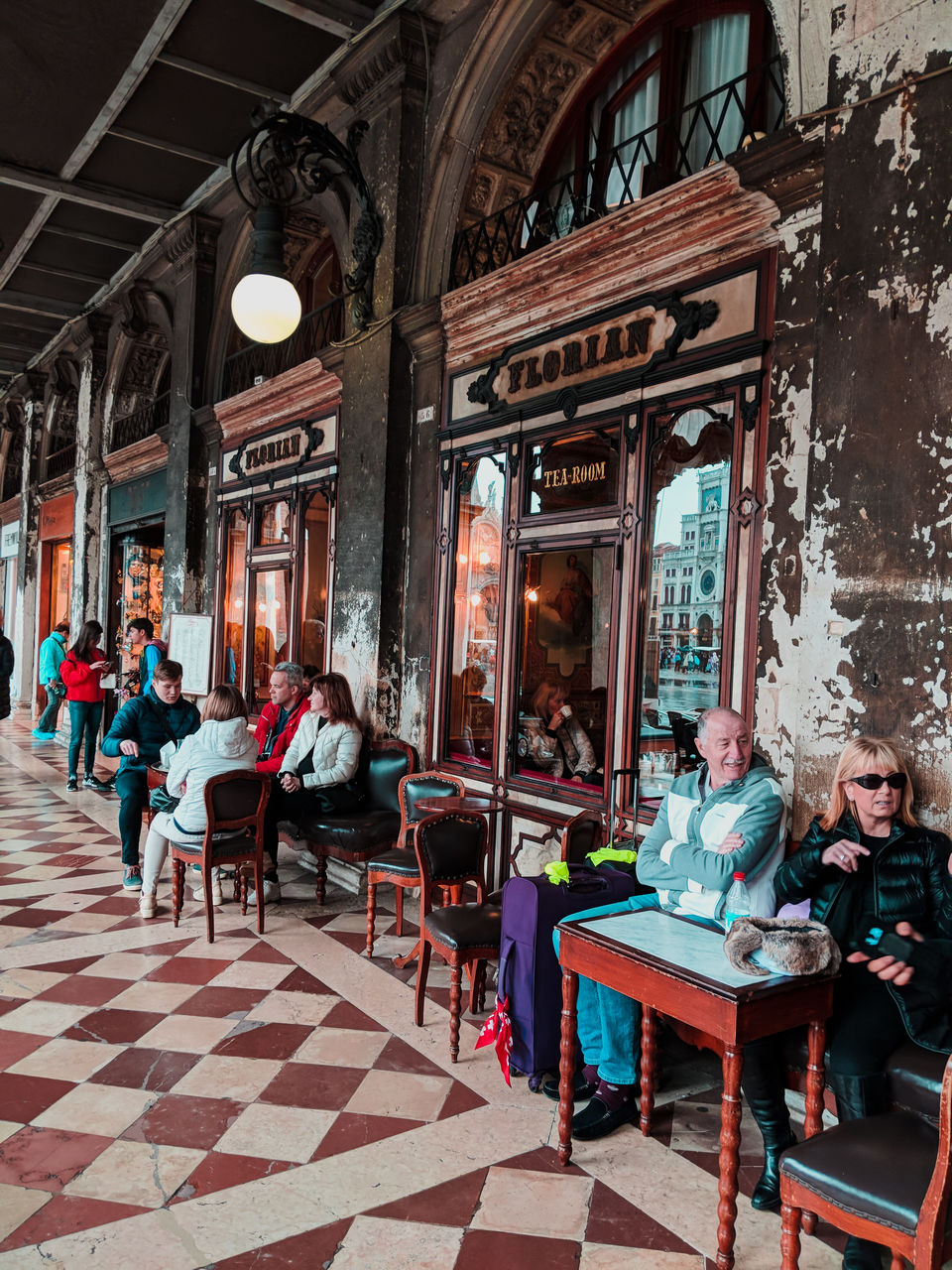 Cicchetti bars
We walked in this bar to try Spritz, it is an orange drink also known as Veneziano, it is an Italian wine-based cocktail, combining white wine and soda water with a dash of some bitter liqueur such as Aperol, Campari, Cynar. Sip along the local crowds and spill happily with the locals in the bars.
Try walking in Restaurants in a group, this way you explore a different variety of foods or if you are solo or couple try eating small portions in different pockets as there are way too many places to check out.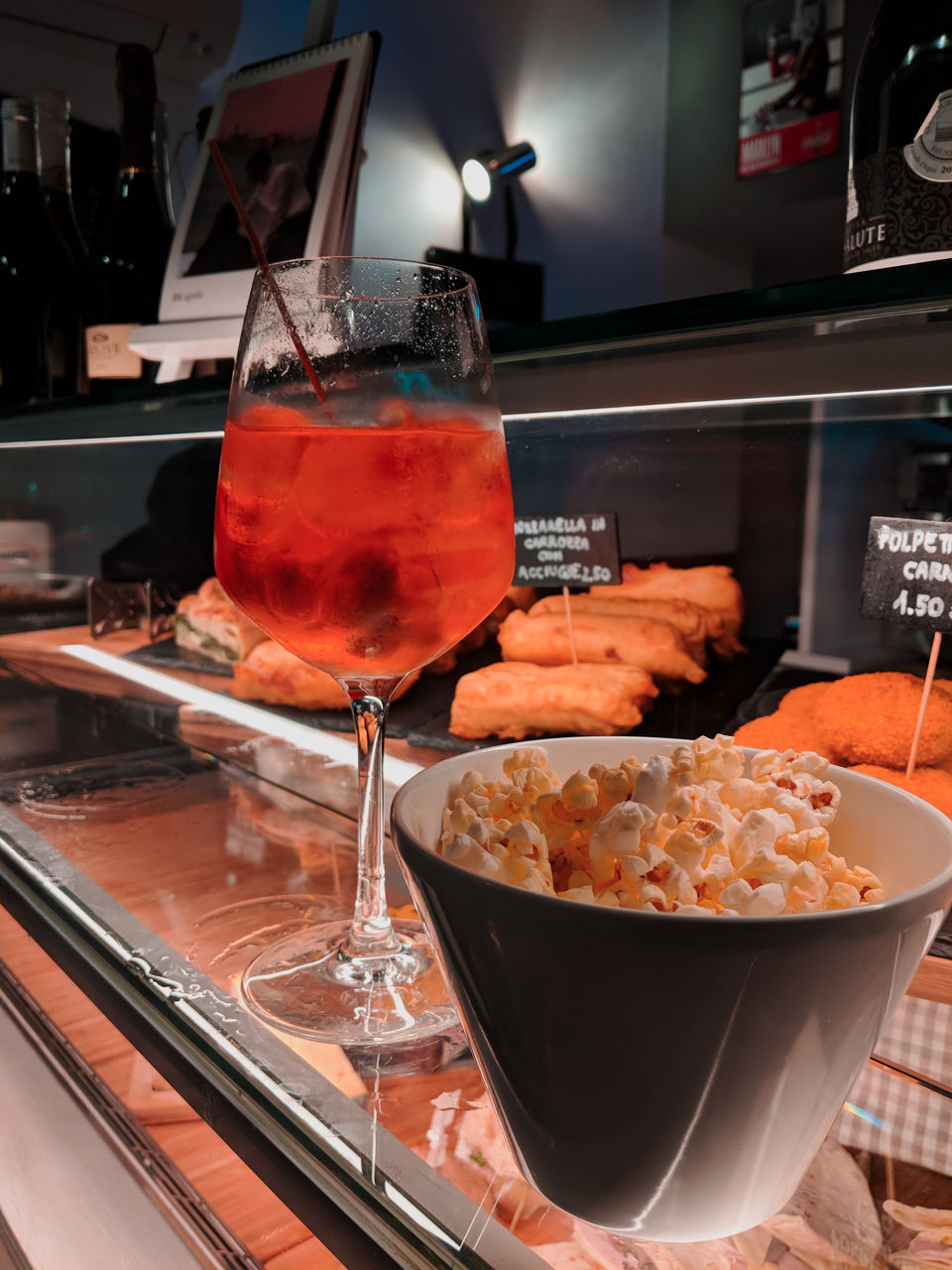 Some of the must-visit places in Venice are;
Libreria Acqua Alta (Bookstore of High Water)
A library in Venice where rooms are over-stuffed and stacked with books, magazines from wall-to-wall. Venice is known for its flooding nature, this picturesque library located at 5173 Calle Lunga, 5176/B, where books are placed in bathtubs, waterproof bins and gondola.
Canals with no crowd
Once you go into the interiors of the Island slowly you will realize the tourist crowd becomes less and you can find some canals to get your best Instagram picture for your feed.
Ponte Chiodo - Nail Bridge
Though we missed this place- you can always look out for Ponte Chiodo - Nail Bridge the last remained in Venice. It is in Torcello Island where you can also see the Devil's Bridge- ponte del Diavolo.
Another sight to look out for is The Scuola Grande di San Marco is a building in Venice, Italy. It is one of the largest squares in the city.
Tip: Do look out for Instagram pages for Venice Tourism- you will get to know so many places which are not explored by the crowd.
Venice is very expensive in terms of shopping too. We would suggest not to shop any souvenirs from the island as it is almost double the price of what you could get off the island. So, if you are looking for Venice fridge magnets, you can quickly get your hands on them at the port outside Venice where it is way much cheaper.
In case you happen to visit the SuSo the ice cream shop, a shop that goes by the name Camicia Uomo is a must visit. It offers jackets and tops for 8 Euros straight. I happen to loot the store. ????
You cannot skip this on your list. It is a must. Go Go Gondola!
The best way to get a ride is to pre-book it online and get the best discount rates, or else you will have to pay 80-100 euros for a half an hour ride across the canals. And there is no bargaining that can happen as the city delimits the gondolas. But even though if you feel that paying high on such a short ride you can always opt for local boat rides which are way cheaper.
Tip: Though you will find it expensive for a Gondola ride which will cost you around 80-100 euros make sure to ride along with a group of friends or other tourists this way you can split the cost and it will be pocket-friendly.
Hope I have covered the essential travel tips you might need when you are traveling to Venice.