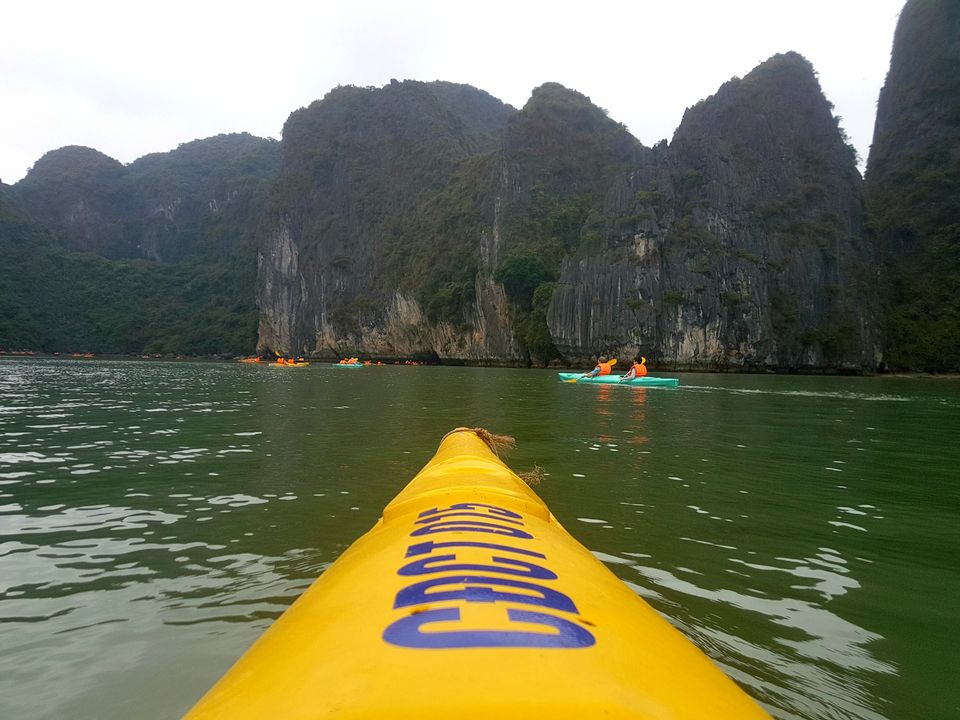 Vietnam - A country with a rough & struggling past,but slowly emerging as a country with rich & unparalled beauty.Its been easily chosen as the Most Beautiful country of SE Asia by numerous travellers,due to its richness & diversity in its culture and nature both.Its also one of the cheapest destinations in SE Asia.These are enough reasons to select Vietnam in their travel bucketlist.
I planned my trip to Vietnam in April 2018,in continuation with north Thailand.I only had a week to spend (P.S. I know its a complete injustice to Vietnam),but there was no other option to extend my leaves from work.
So I focused my time mostly into north & central regions.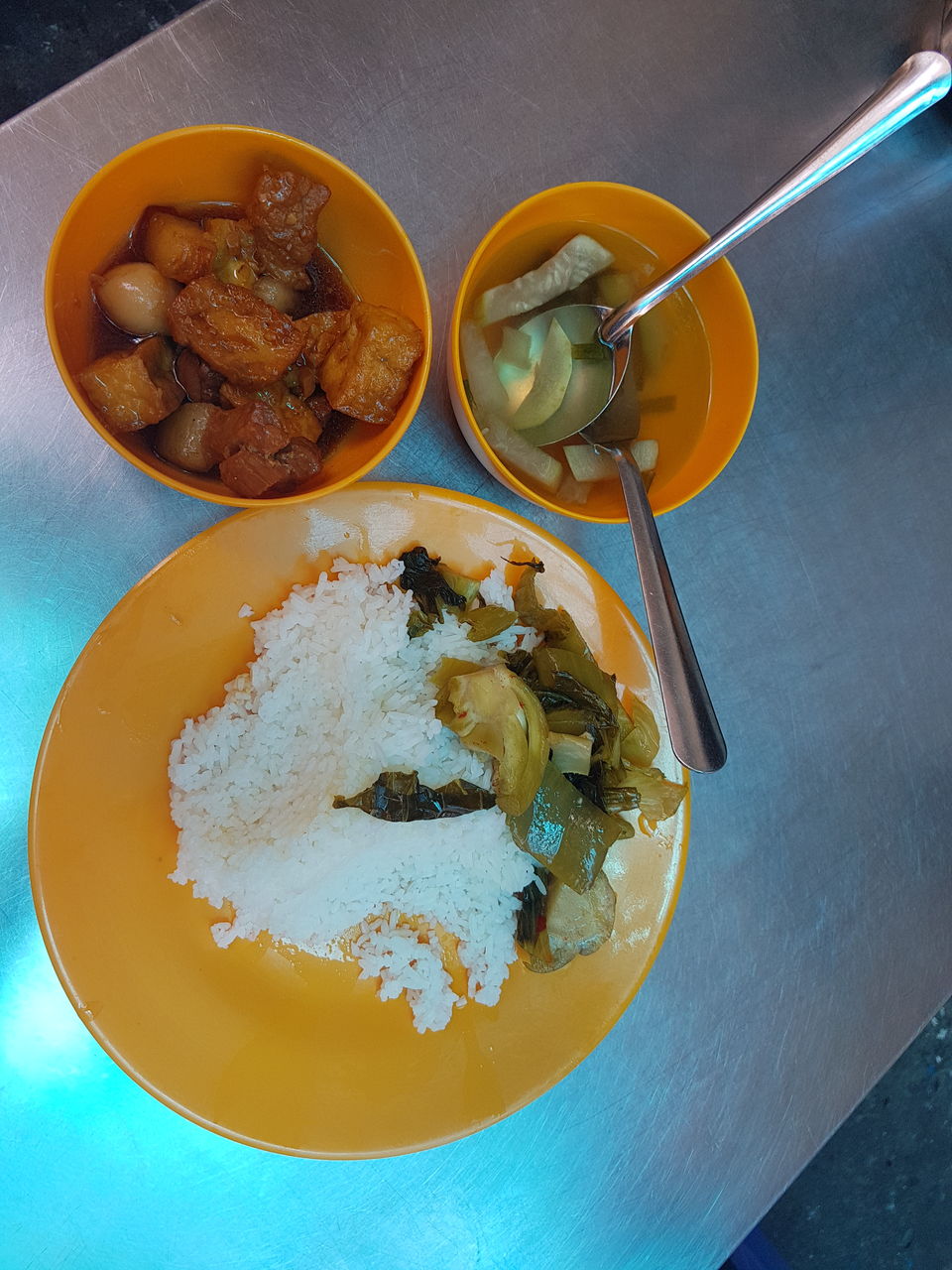 Reached Hanoi airport from Chiang Rai in morning.Took a bus to Giap Bat bus station,in order to catch another bus to Ninh Binh.The journey was for about 2 hours,and I reached the central bu staion within noon.Checked into my hostel,had a shower & a small lunch,ventured out to explore the place.I got a bike ride to Tam Coc,to enjoy the boat-ride through the grettoes.It was an amazing experience.This was the shooting location of the movie Kong-Skull Island,and the experience cannot be described in words.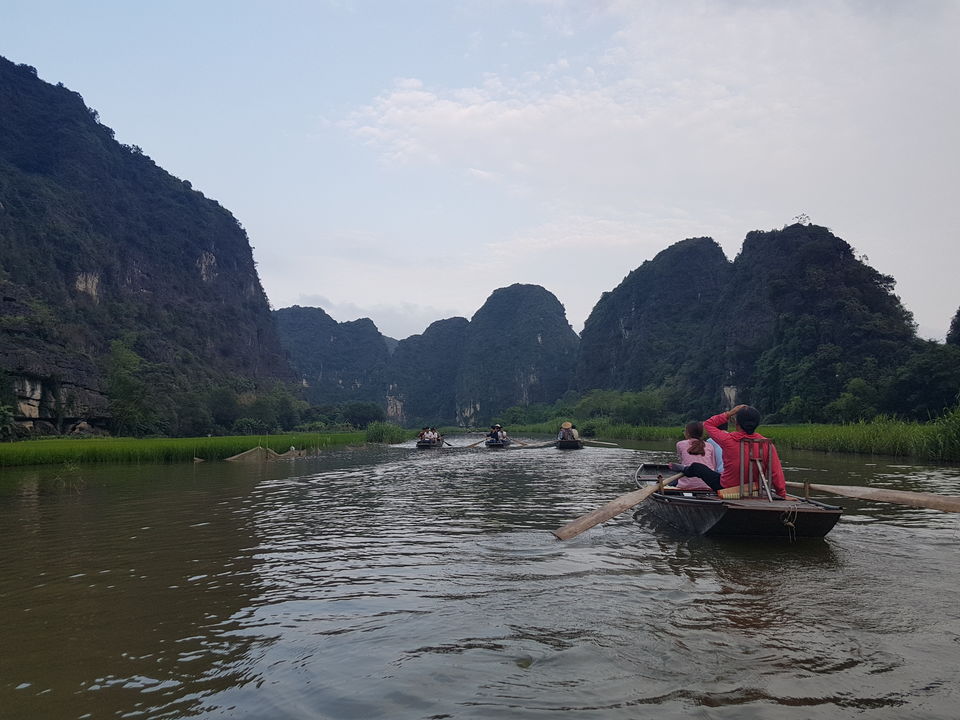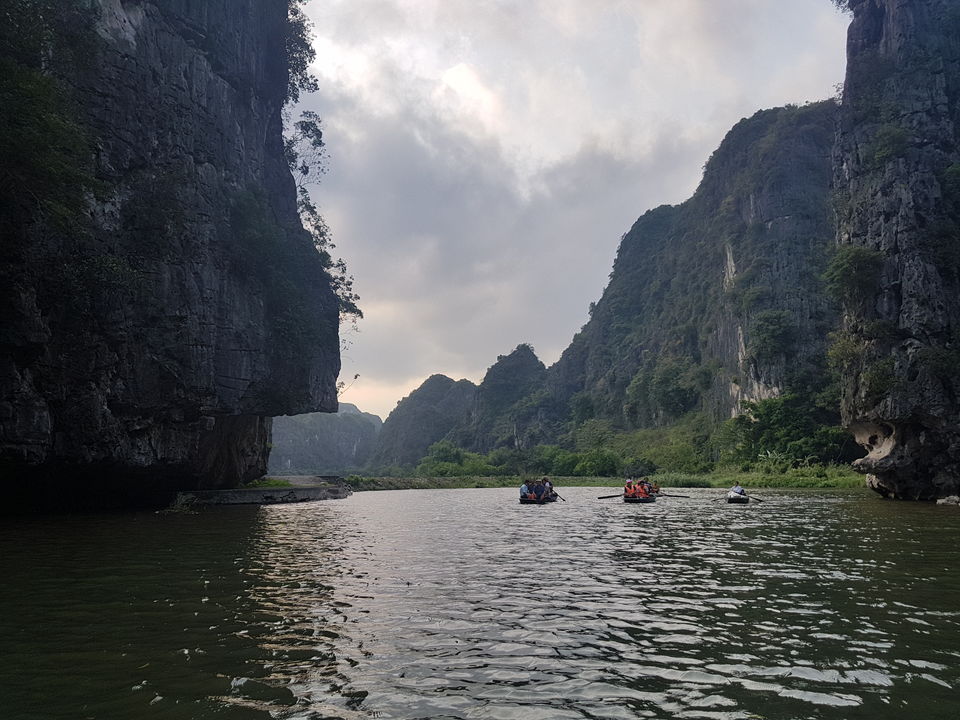 The oarsmen who provide ride through the grettoes have mastered rowing by their feet.Its a pretty amusing view to look at as well-given the backdrop of the grettoes.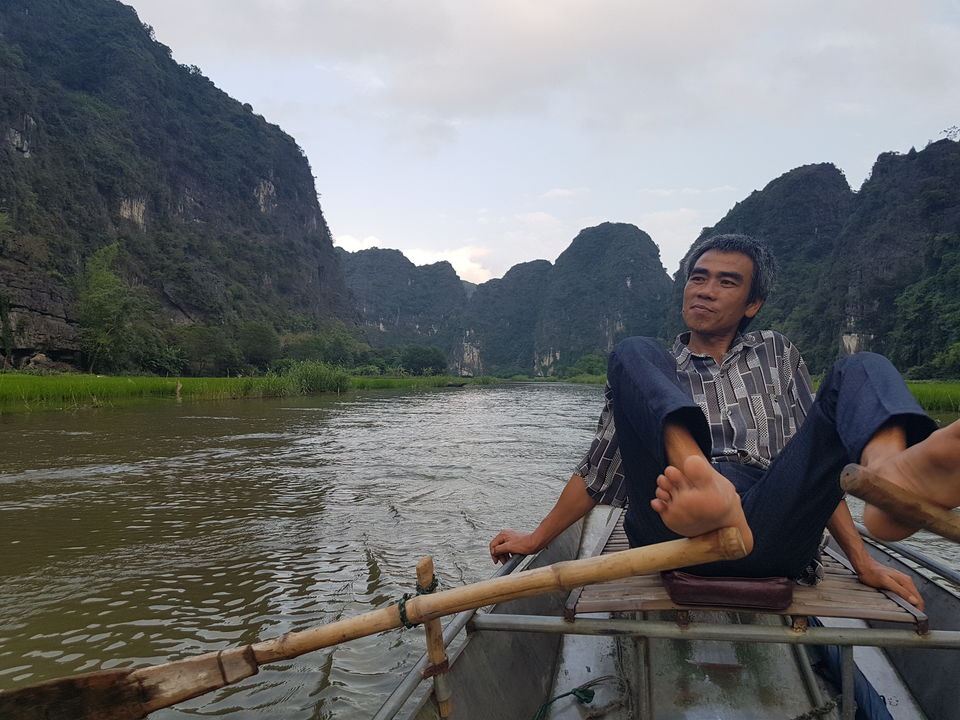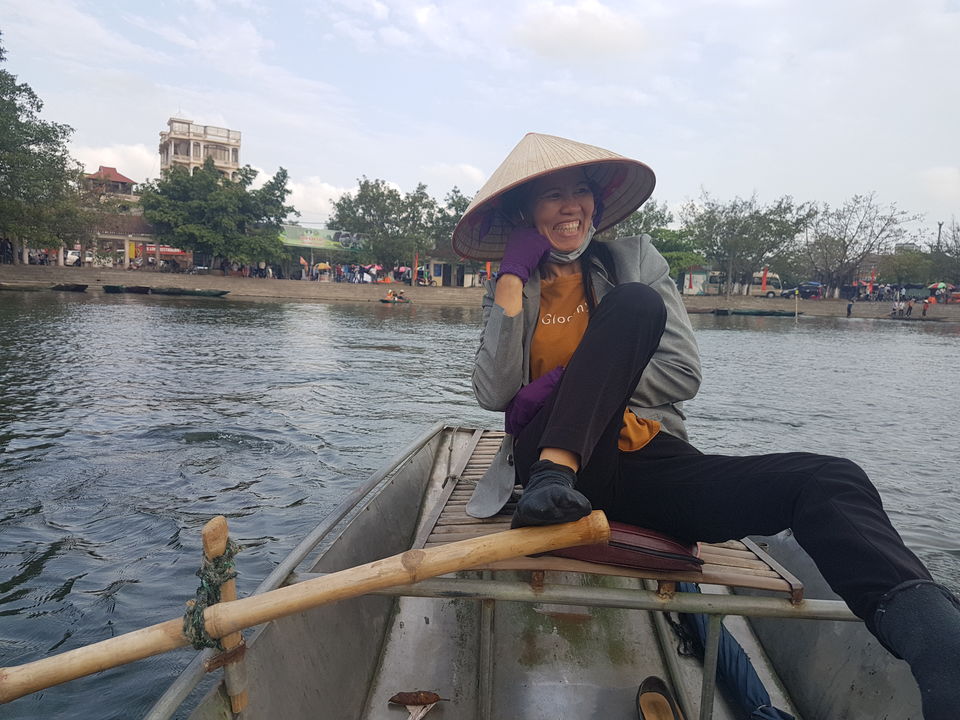 The boat ride is along a fixed course,going through 3 caves,few of them being pretty low clearance.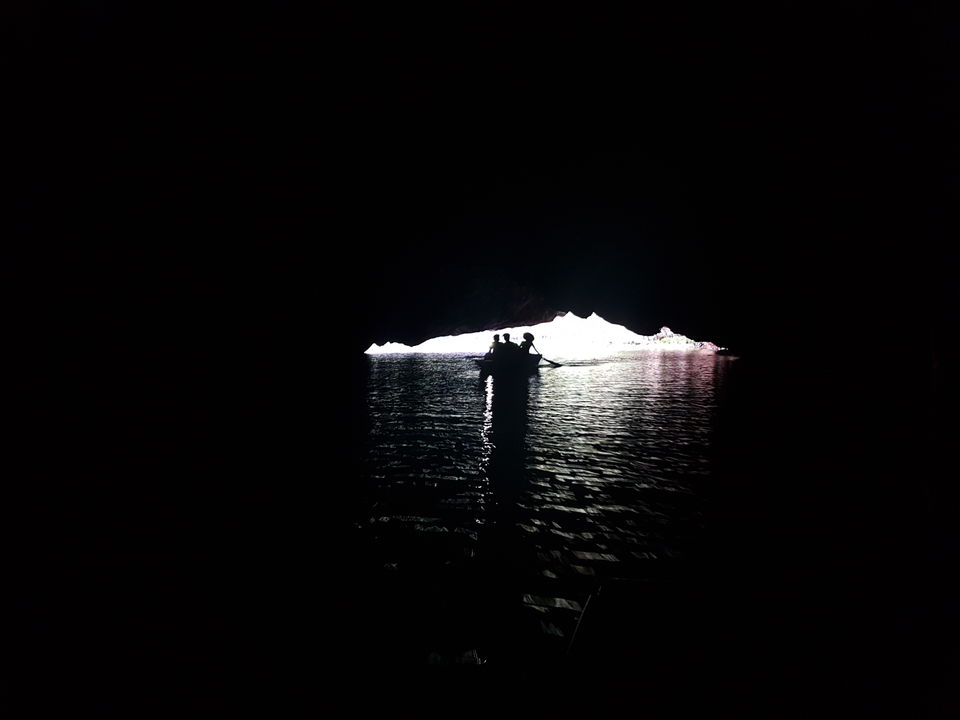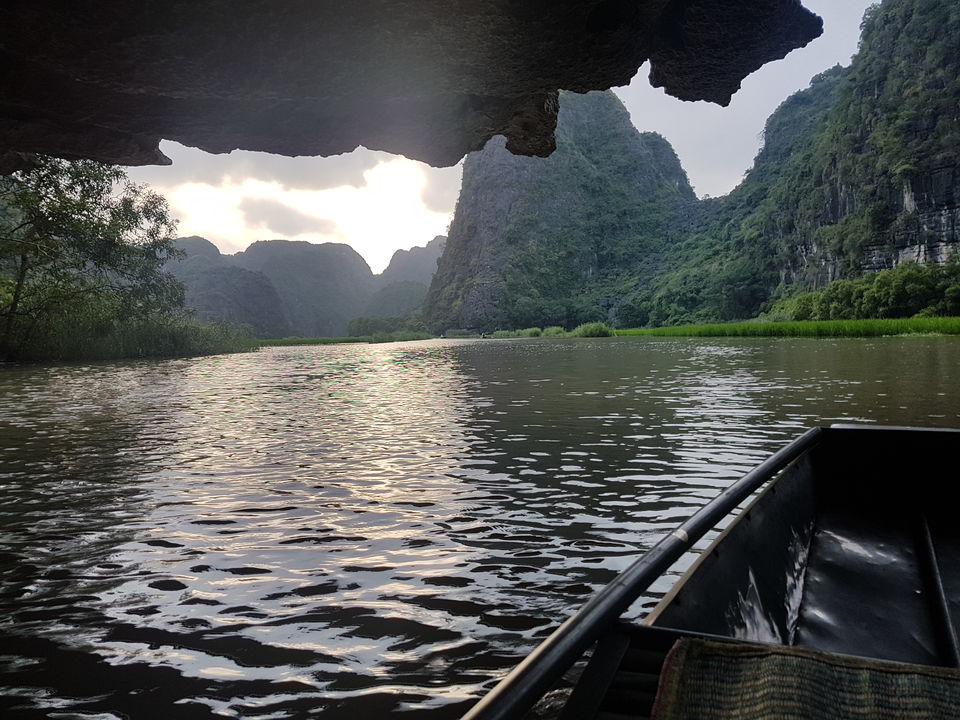 As usual I wokeup early,& left to explore the remaining areas of the place.Came across a local artist,who specialised in lifelike sculptures.Spent quite some time observing his work,& tried to praise his works in broken vietnamese phrases.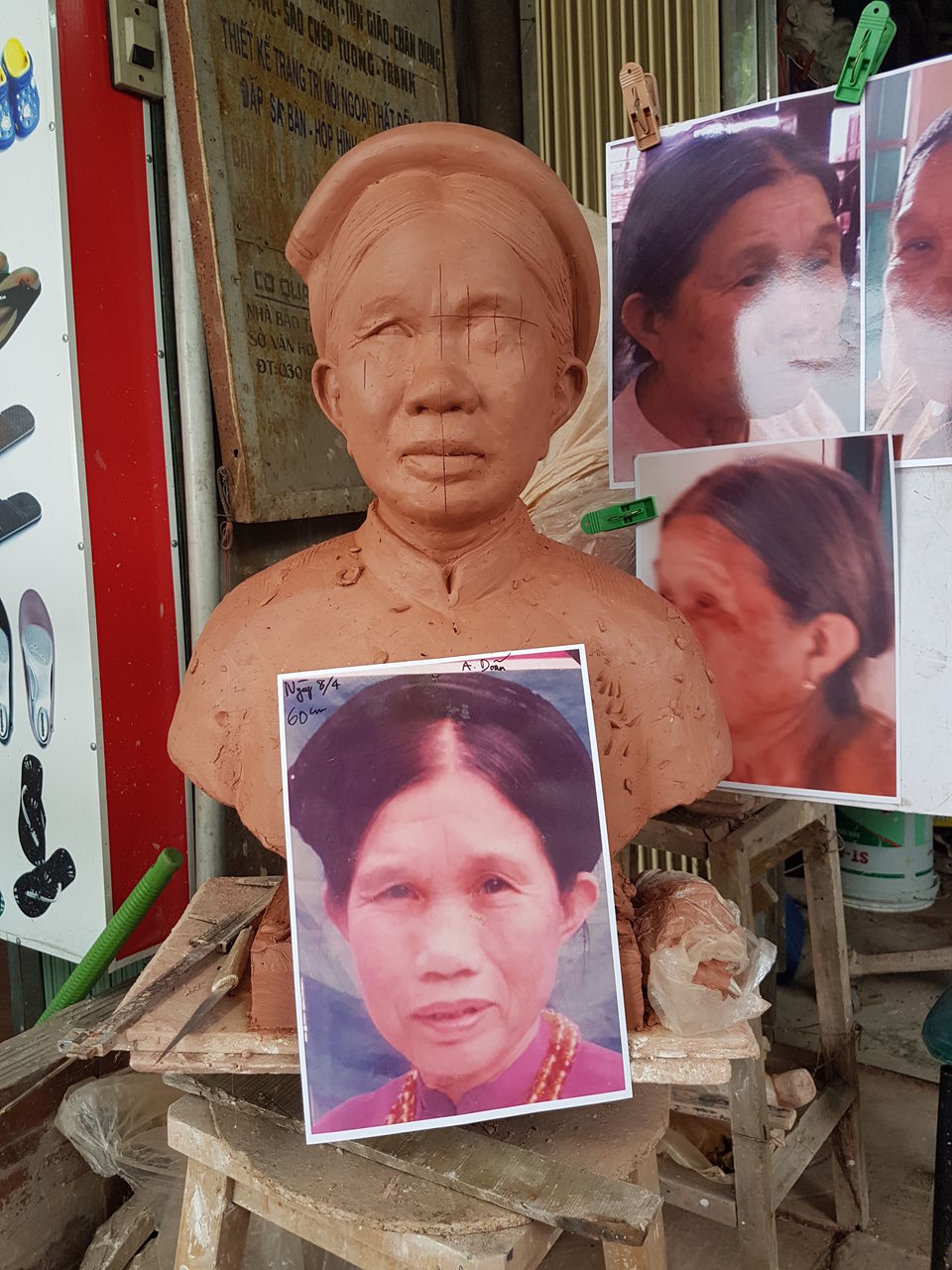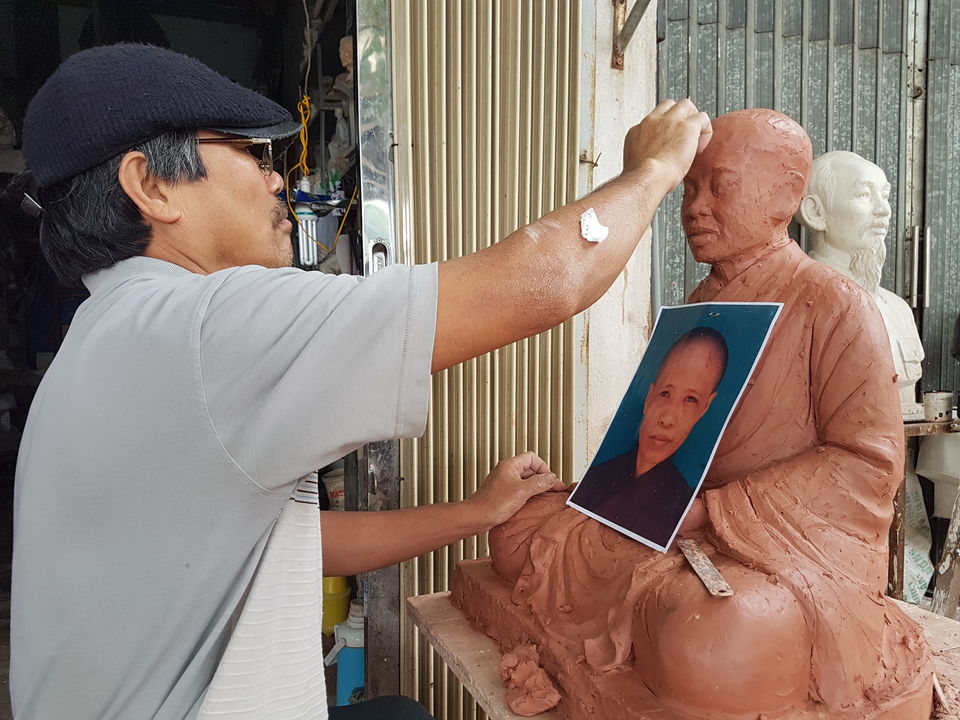 After having my breakfast,I got on the bus to Hanoi.Met a wonderful & friendly person at the bus station,who offered me their traditional Hookah (I don't smoke,so had to refuse.Though it looked enticing).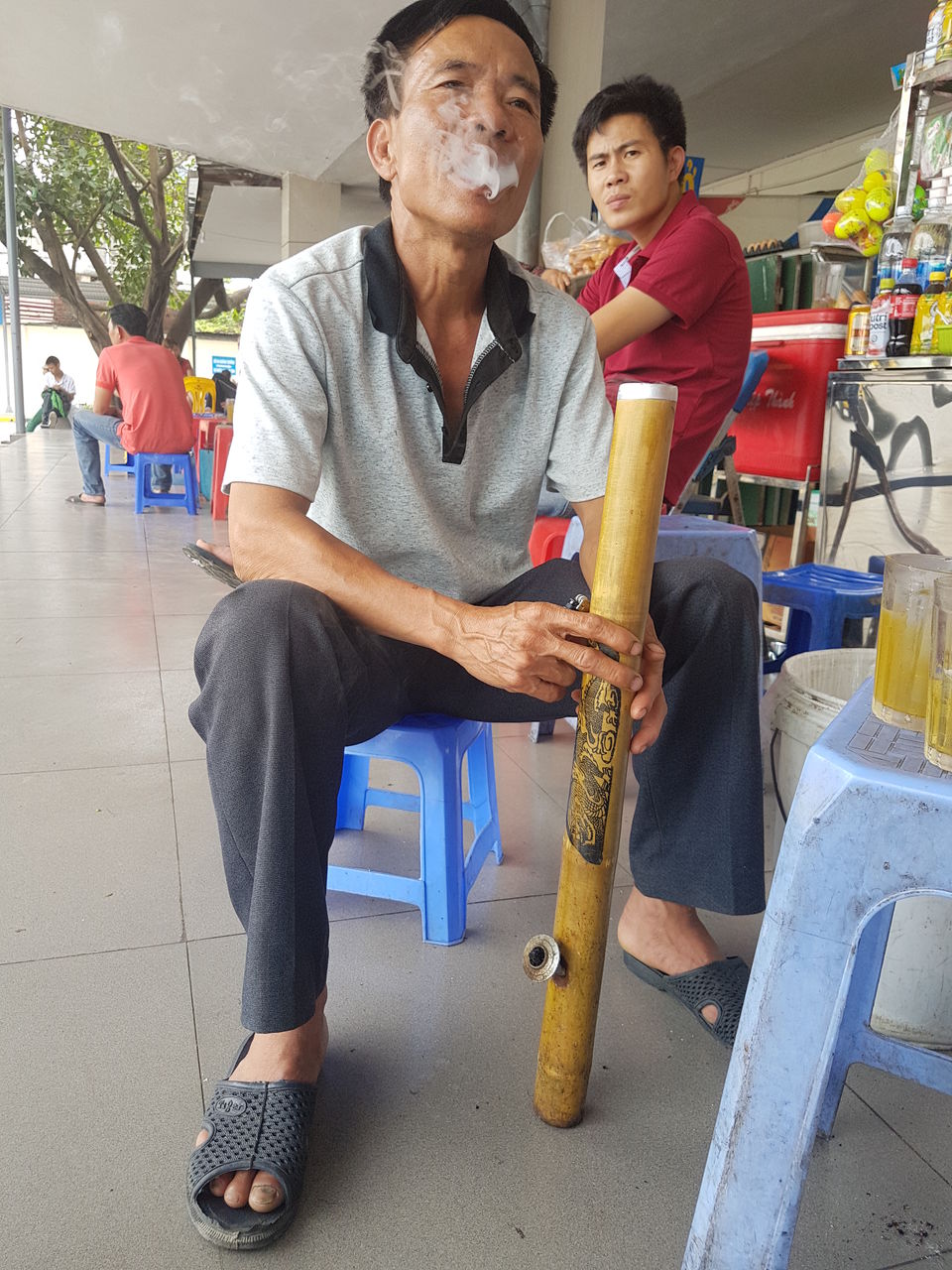 My hostel was at walking distance from Hoan Kiem Lake,so it was a short walk from the bus stop.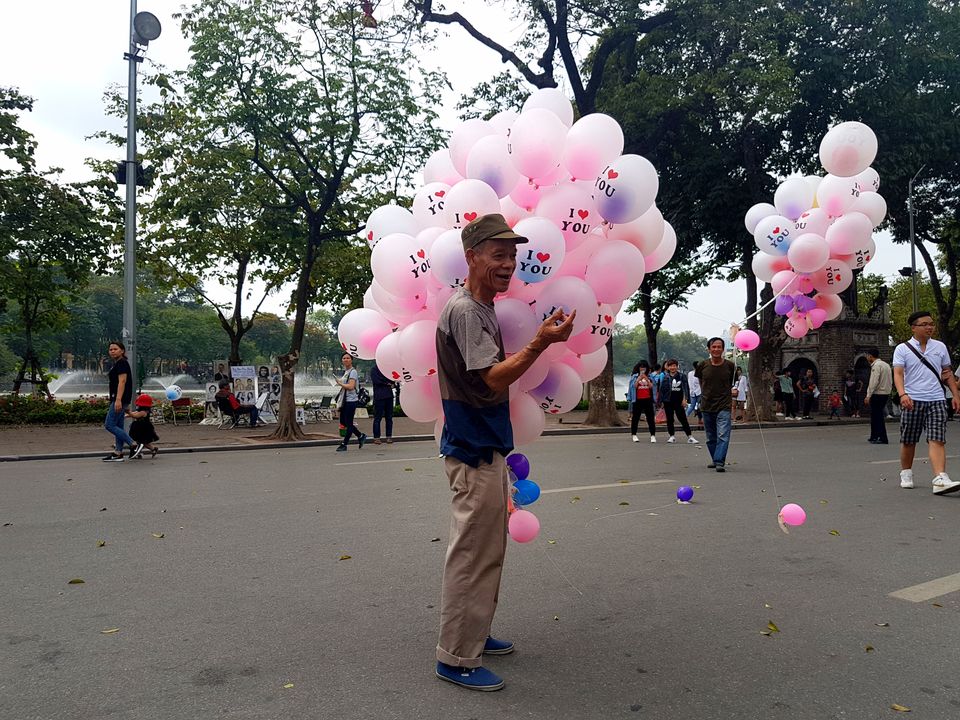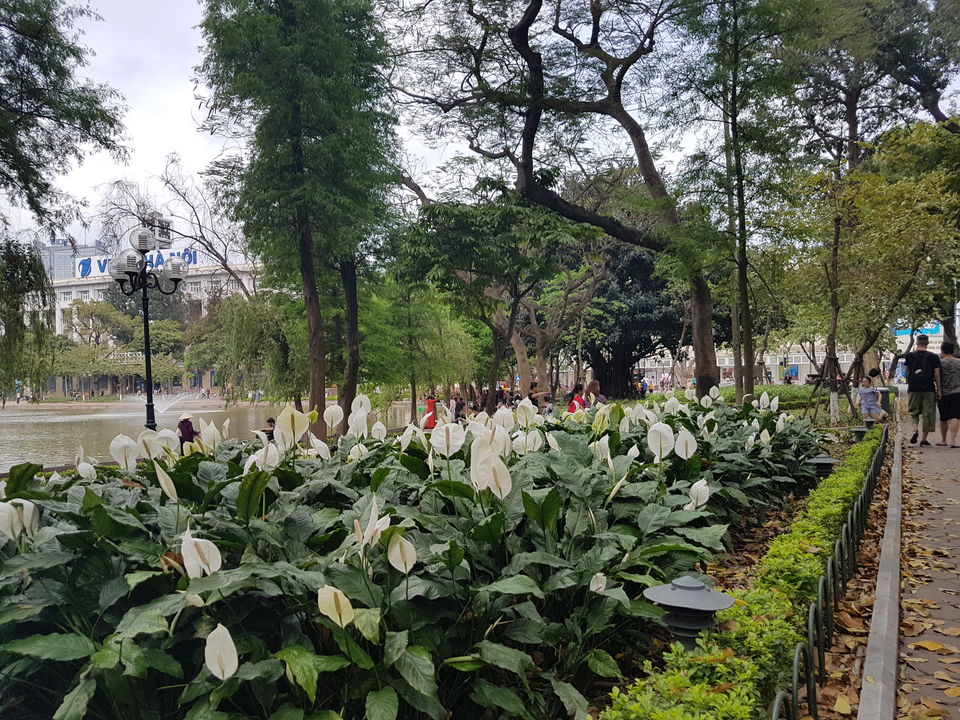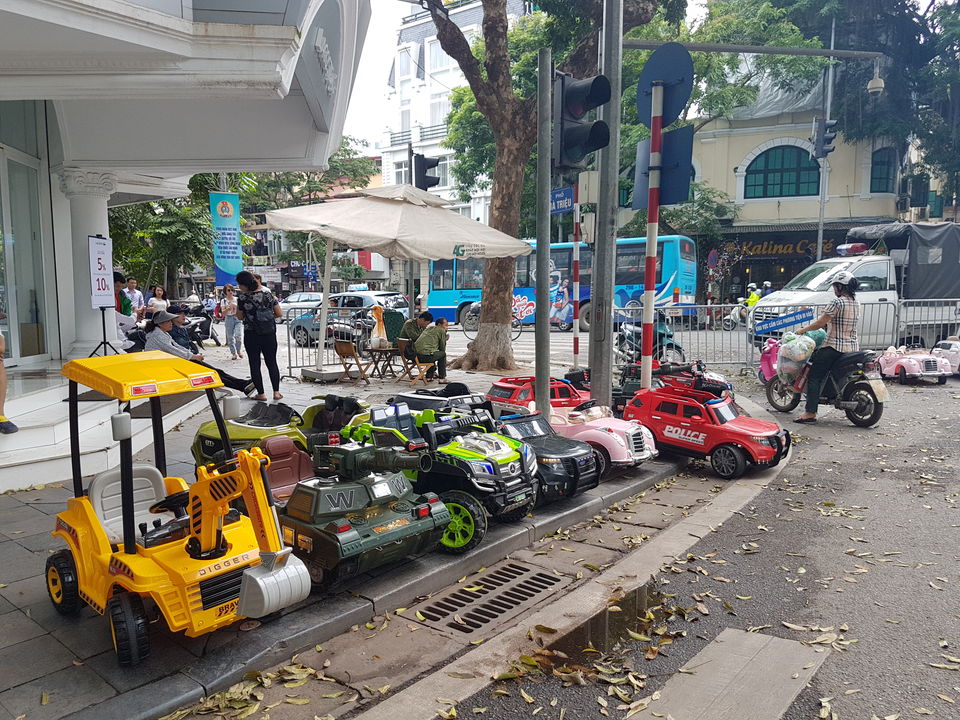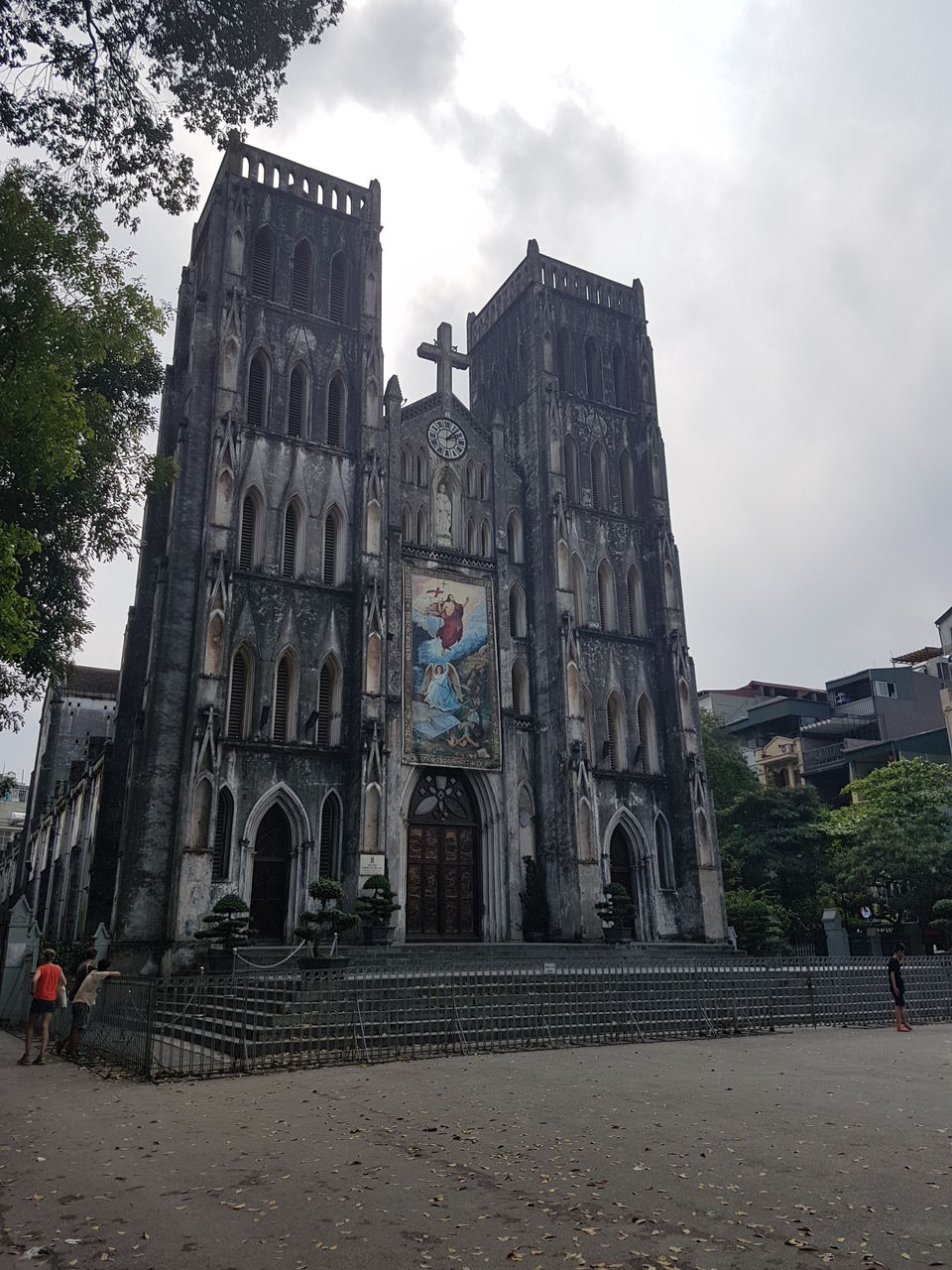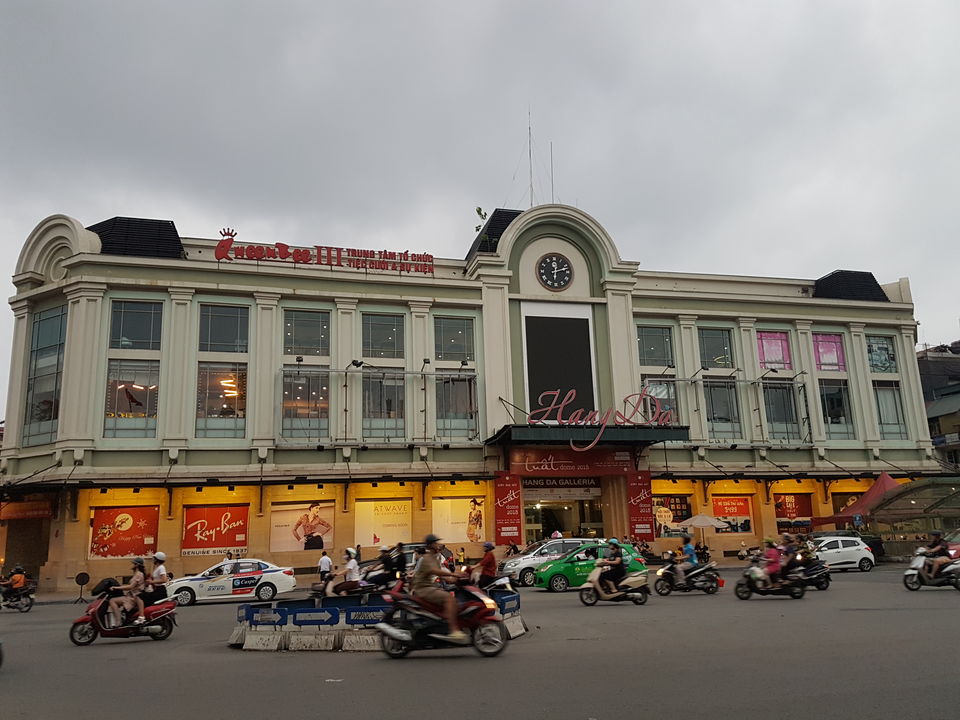 After sunset,the Hoàn Kiếm lakeside comes alive,bustling with locals & tourist alike.Its also the place where the local sunday market is held.Its so crazy,that even roads are closed for the shoppers & you can easily spend hours going through the knick-knacks & trying out local delicacies.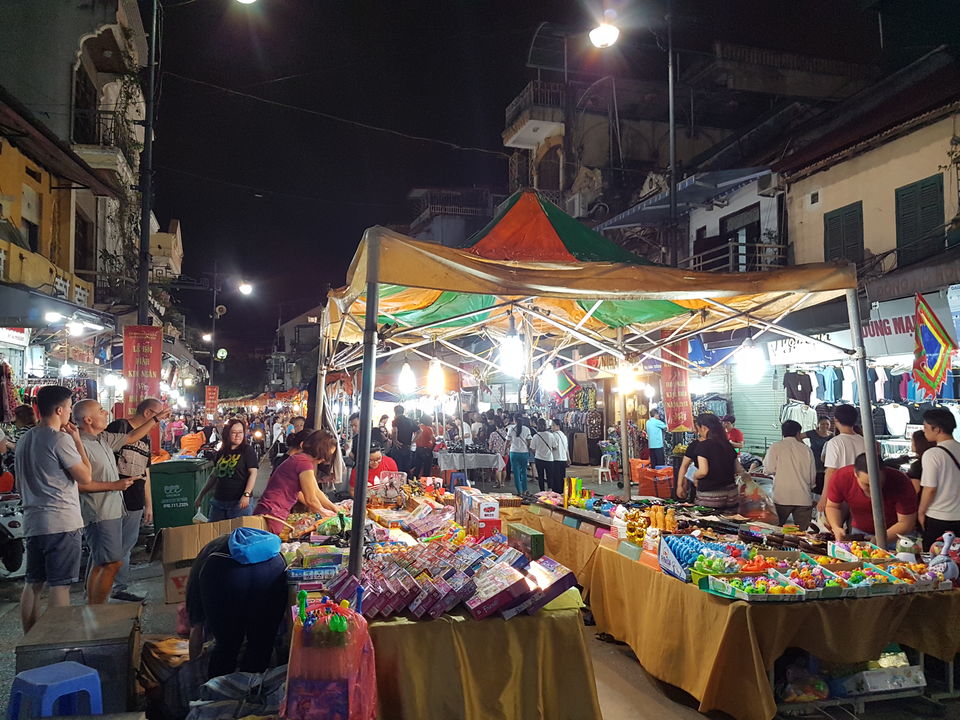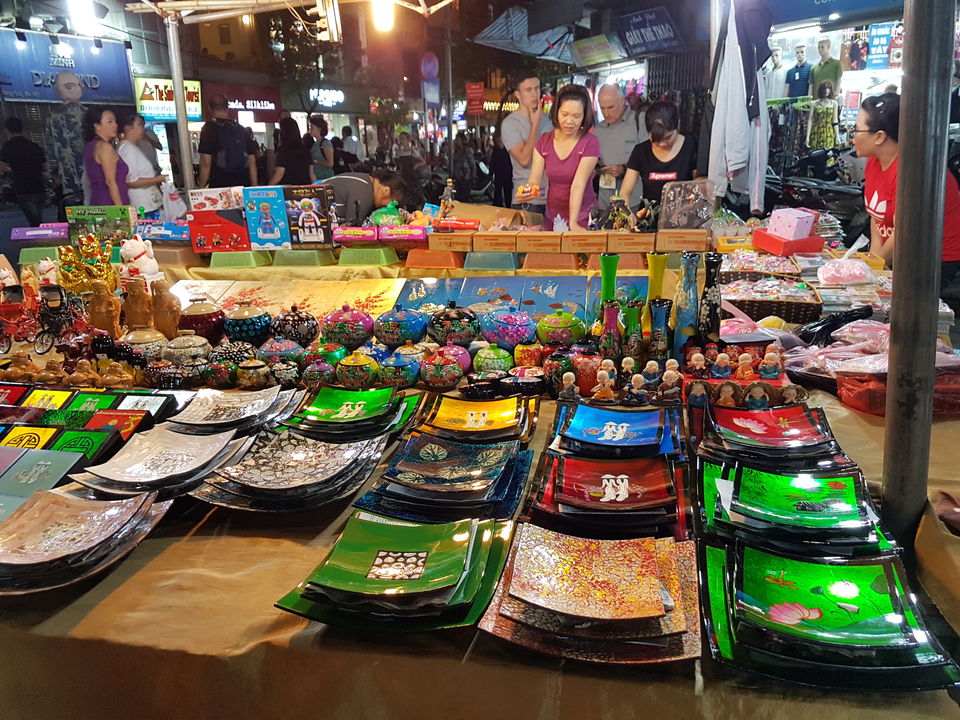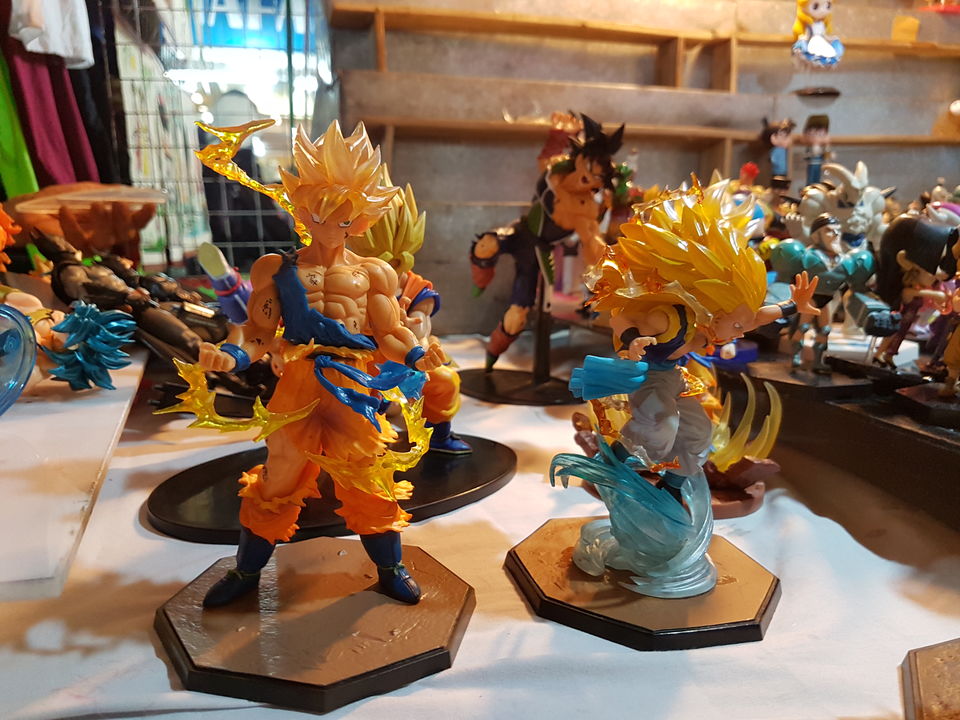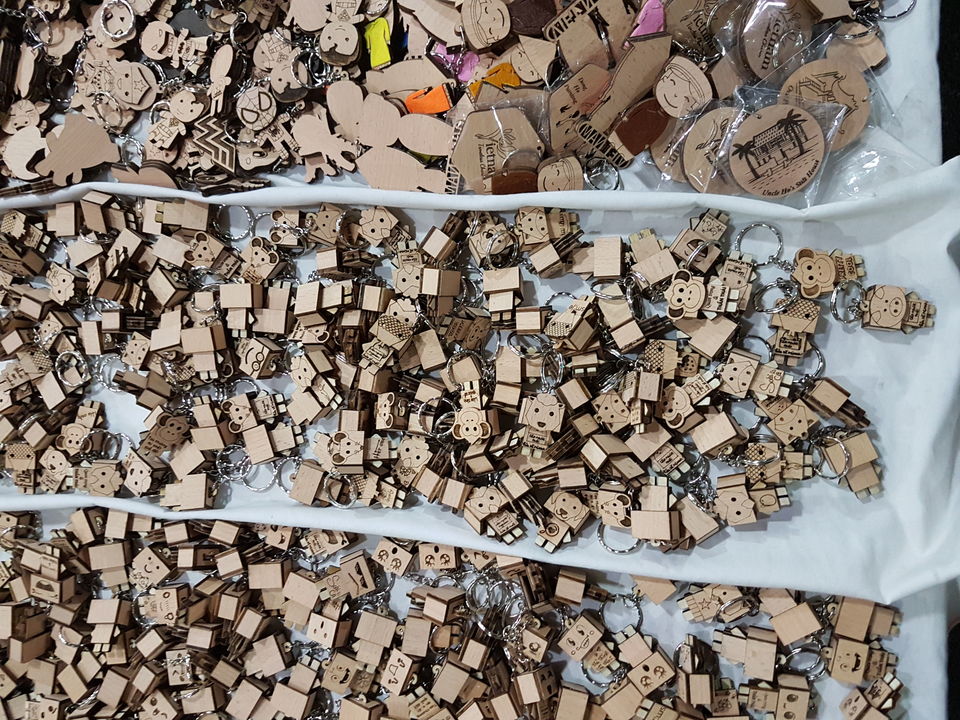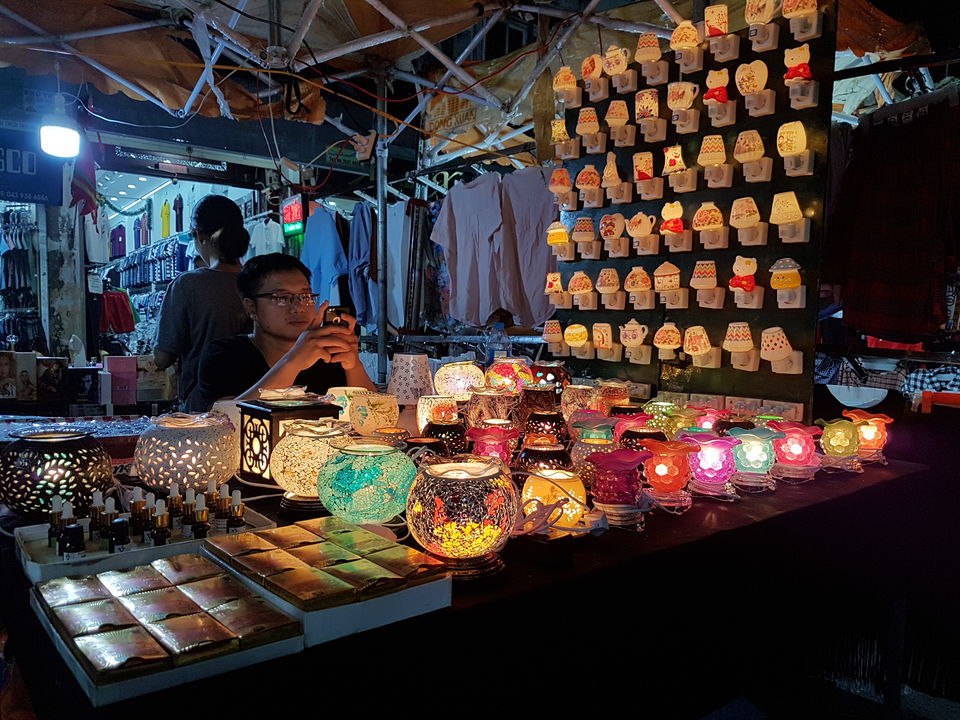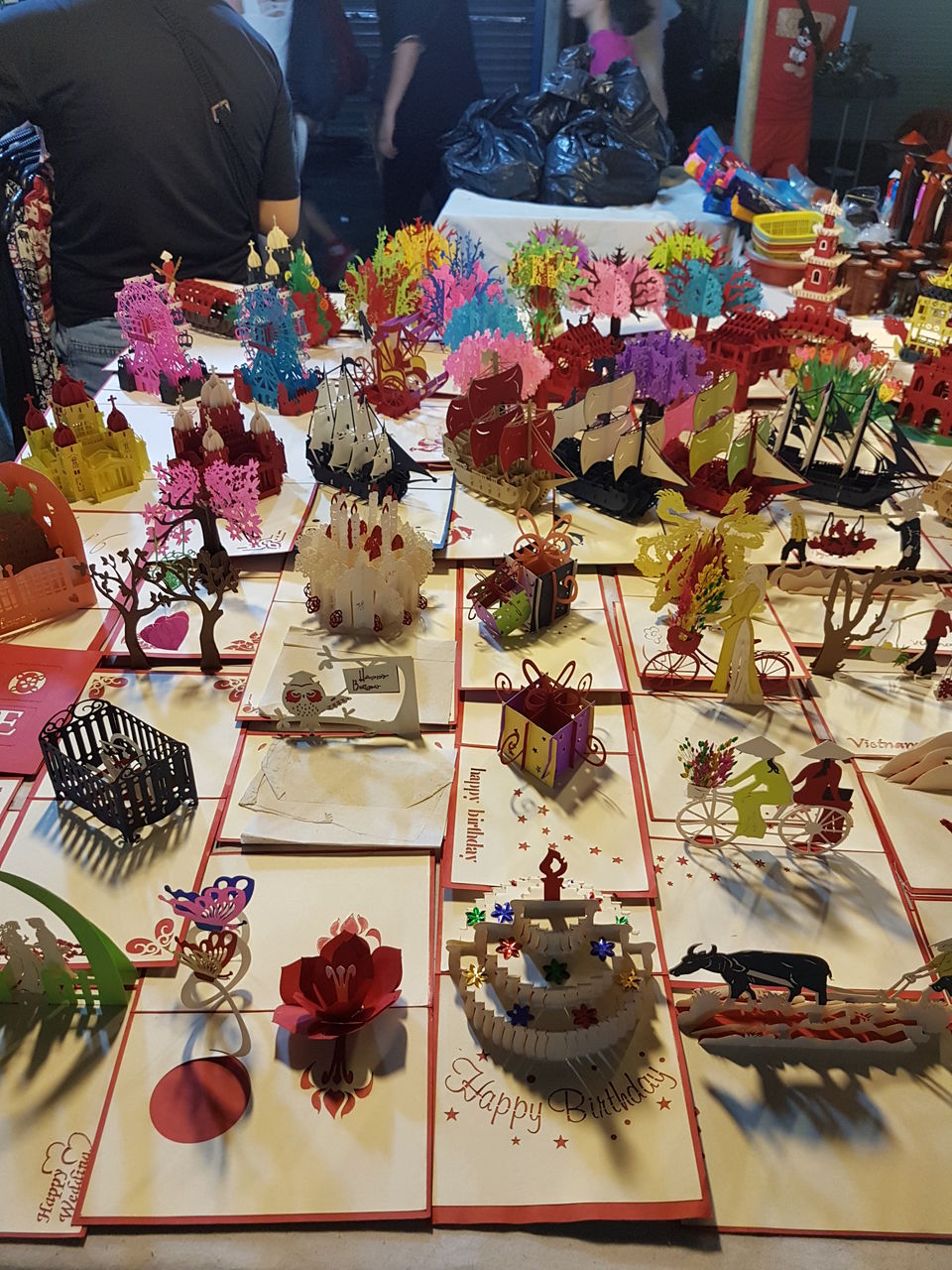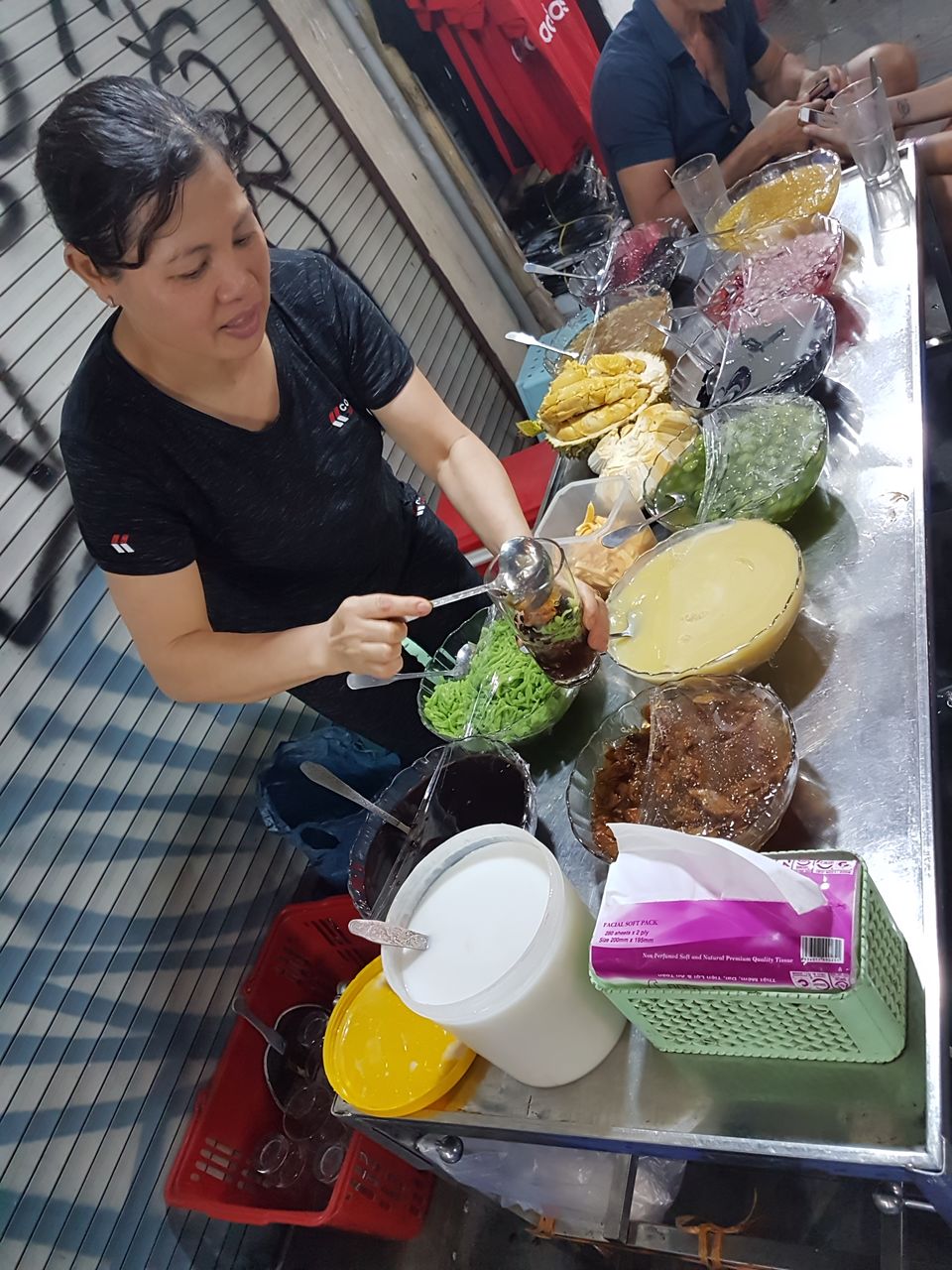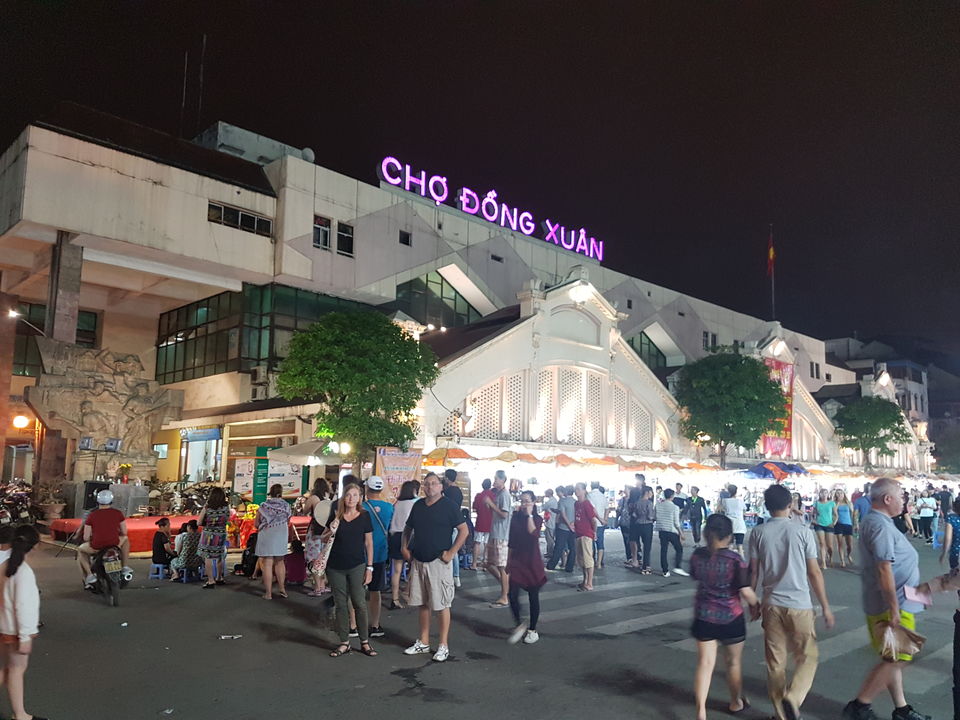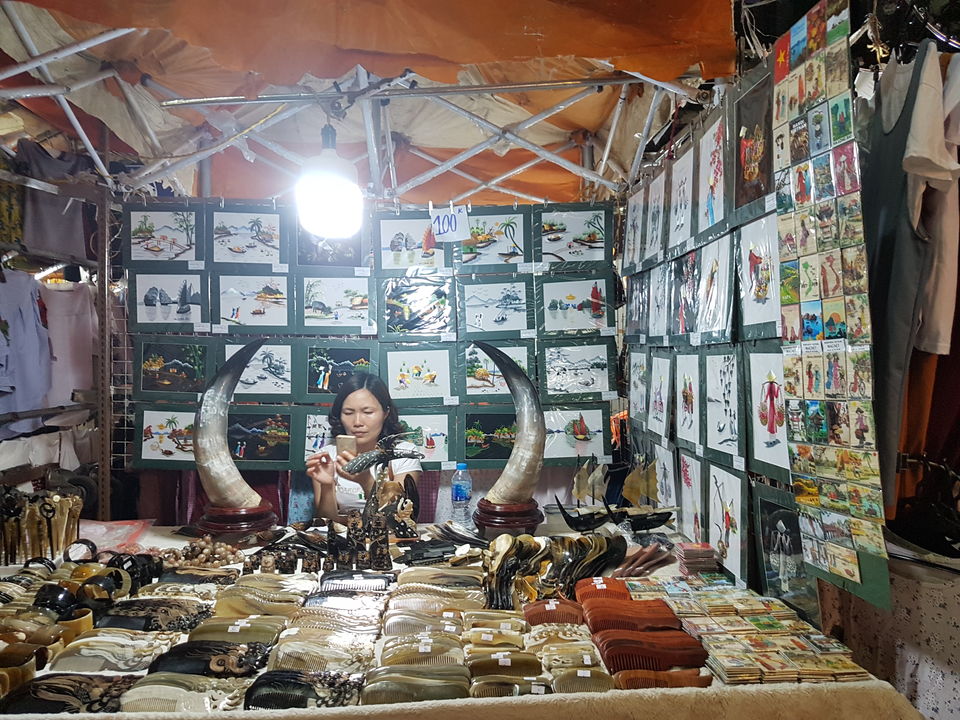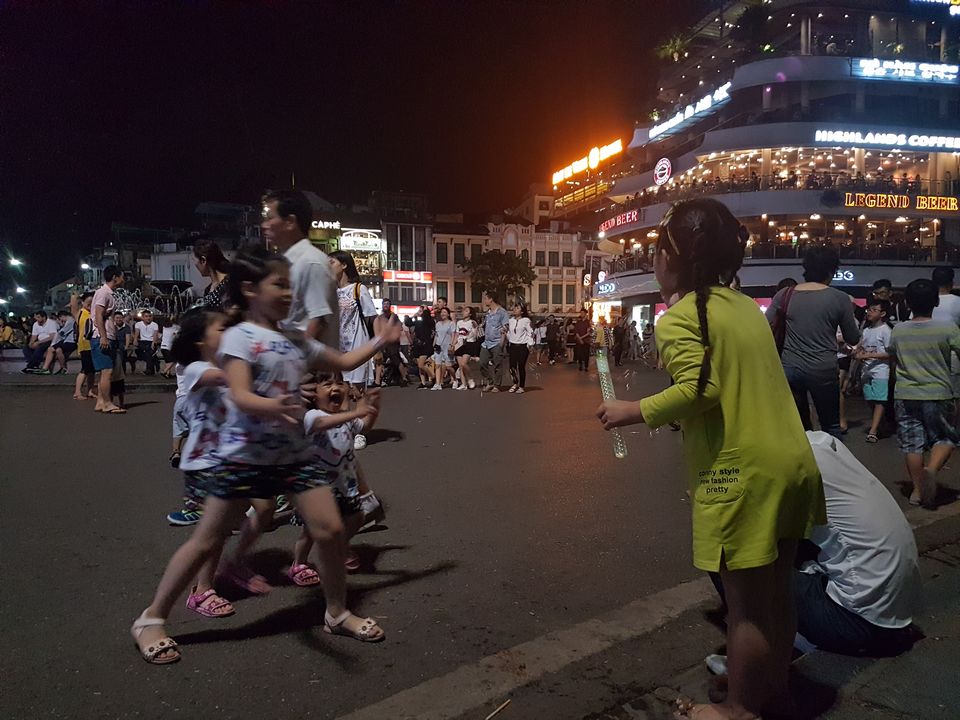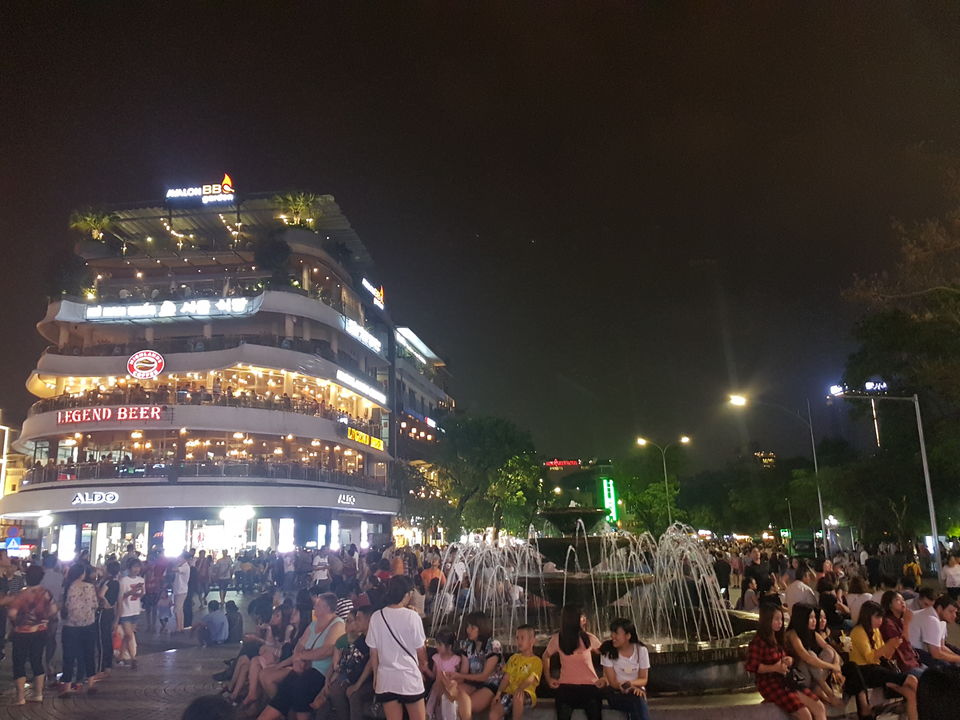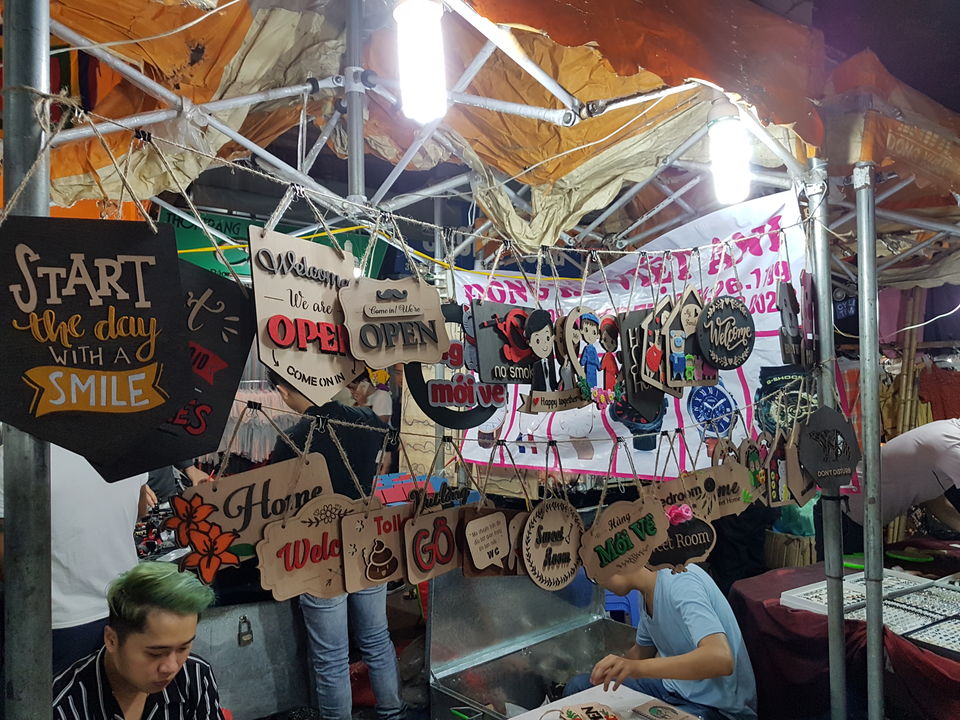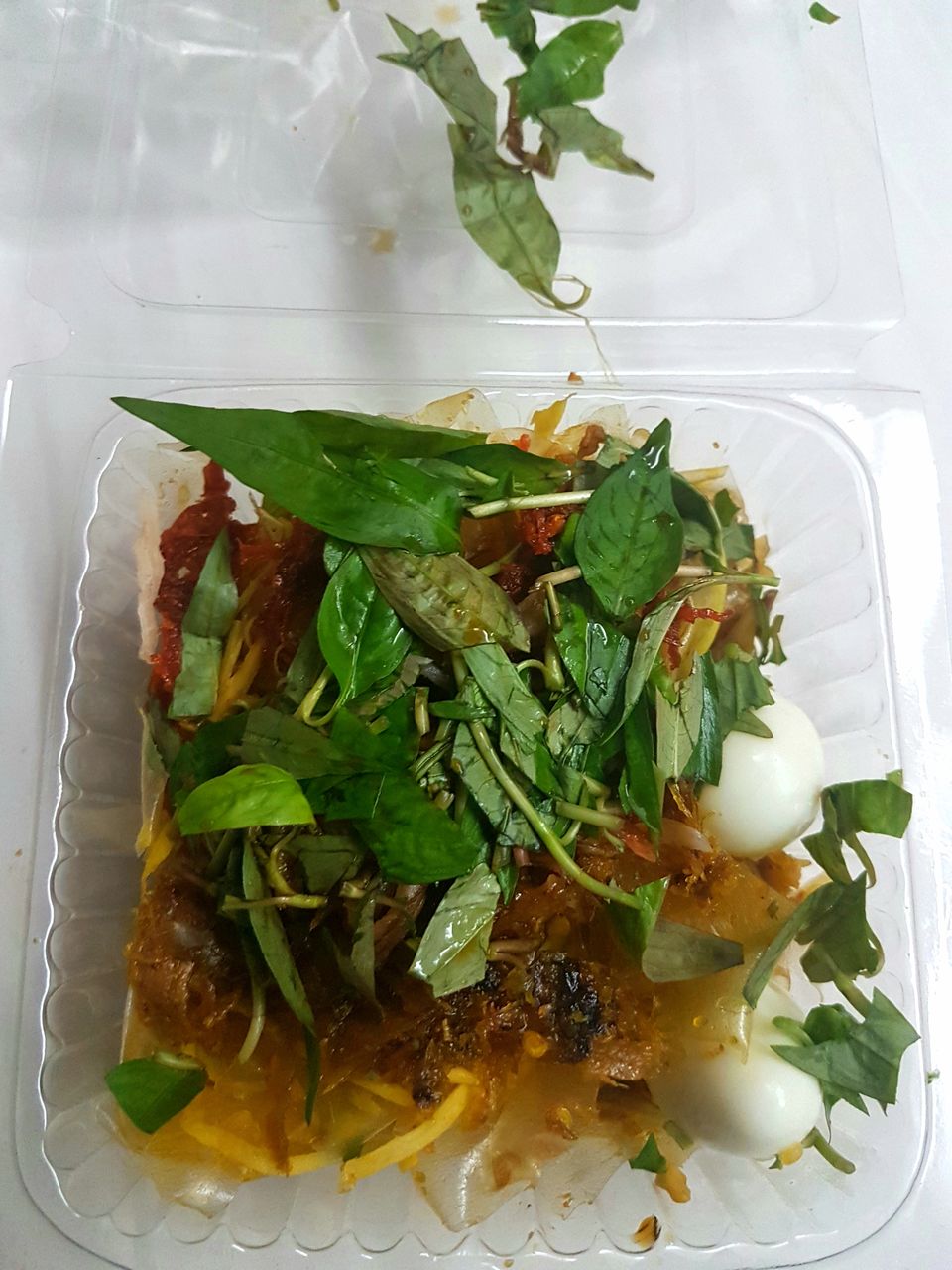 I booked a day-trip option for the Halong Bay tour,through my hostel itself (CentralBackpackers).It included pickup & drop at hostel,lunch buffet spread on the boat & evening drinks.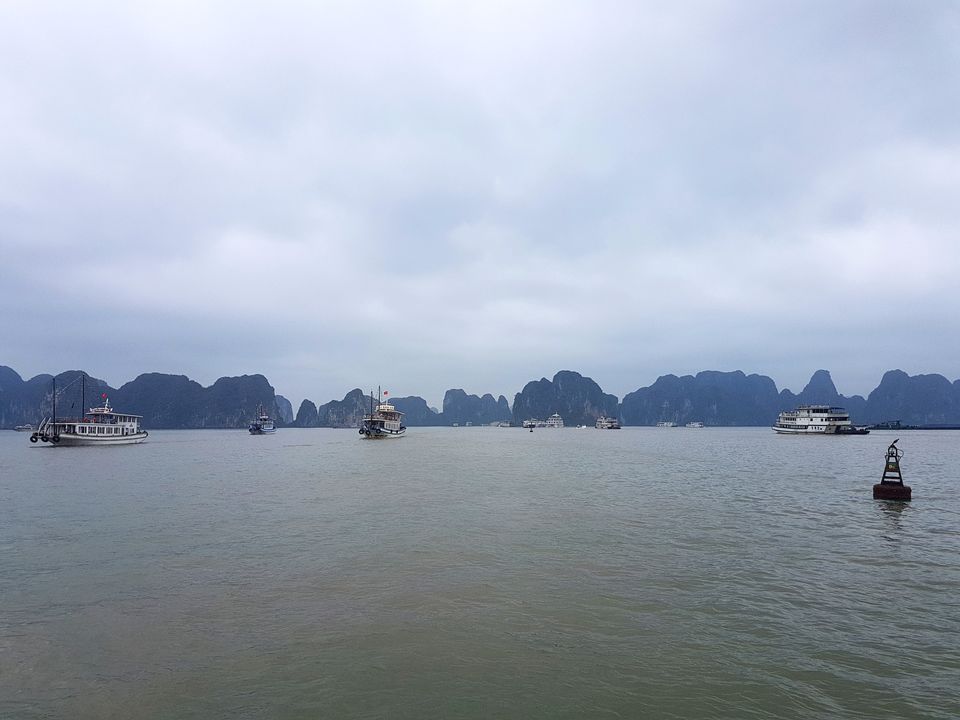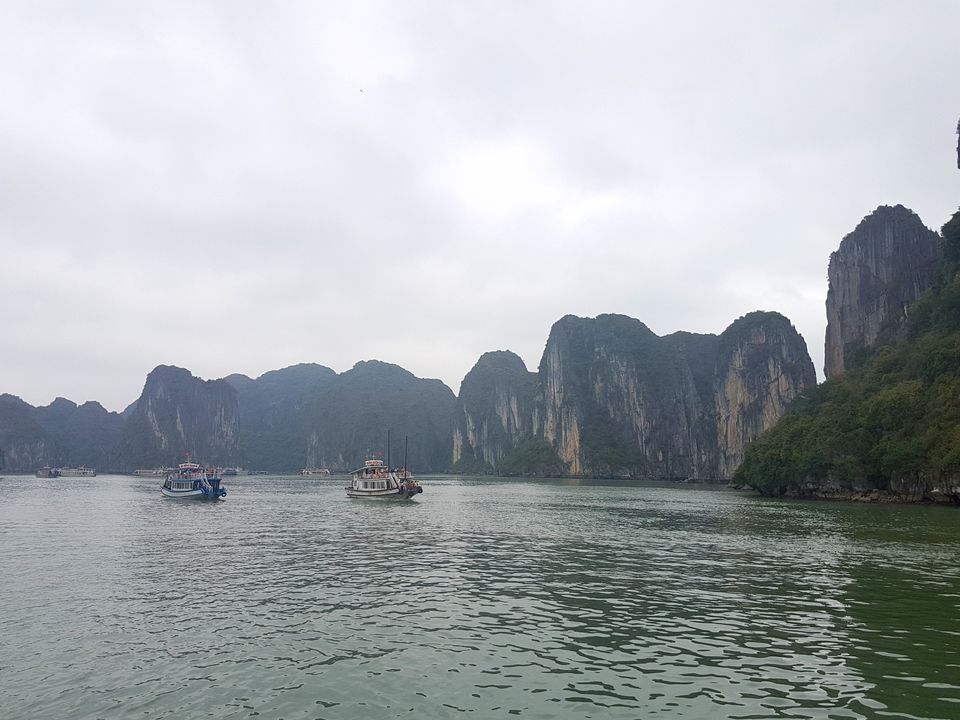 On the way,the boat stops at a fishing village where there are options for short trips or kayaking (if you feel adventurous).My opinion,must do it.Its an amazing experience,& costs only 2 $ (so you have no excuse to ignore).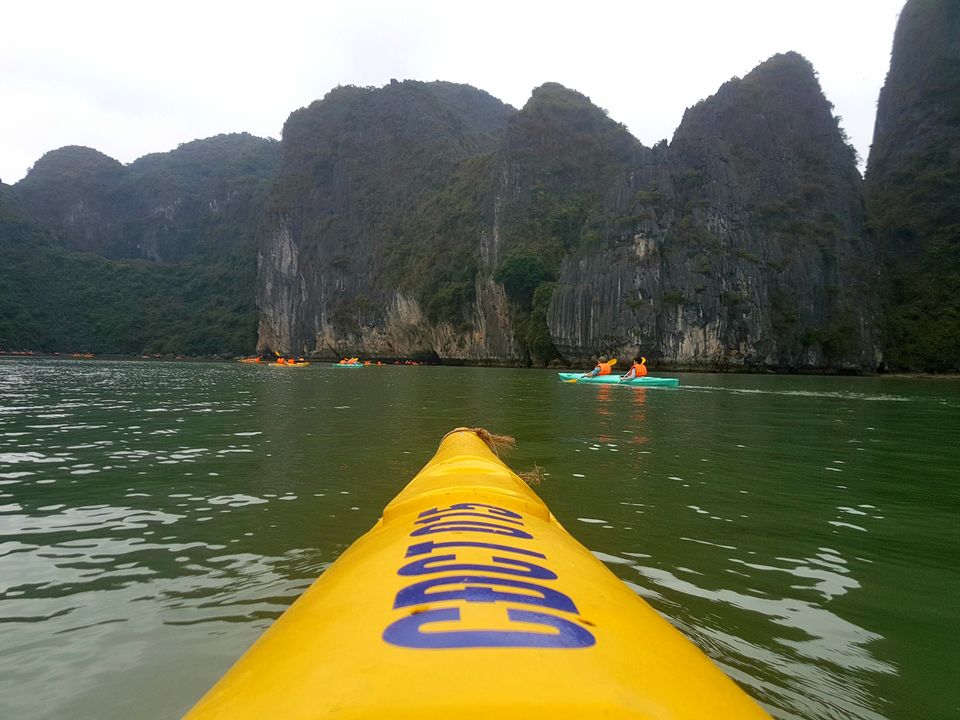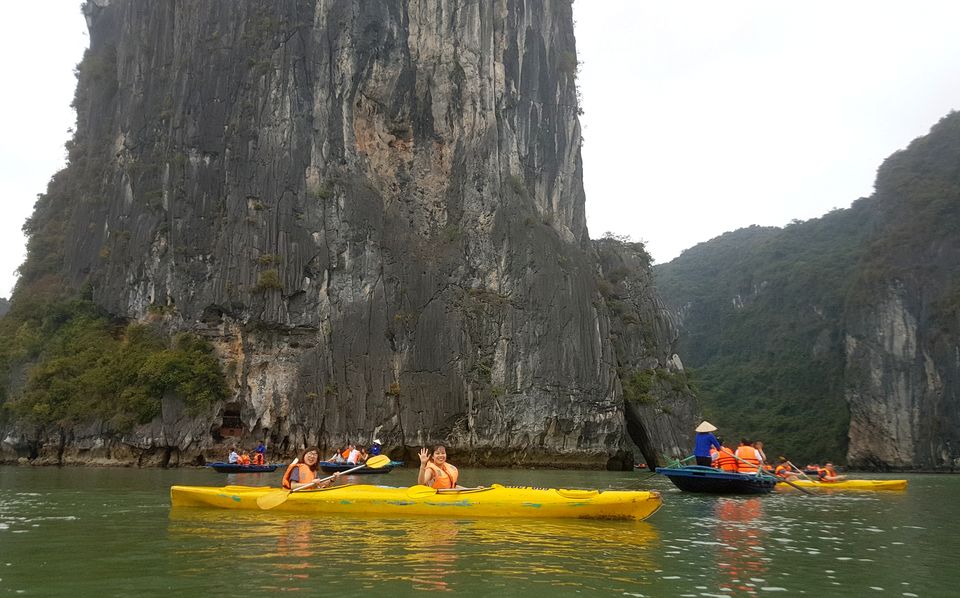 We were also greeted by a wonderful spread of local produce for our lunch buffet,at the boat itself.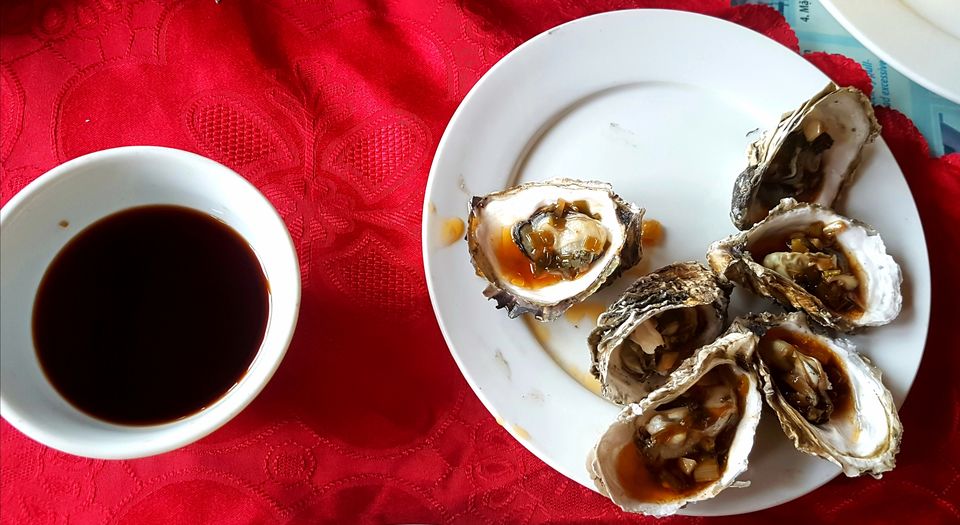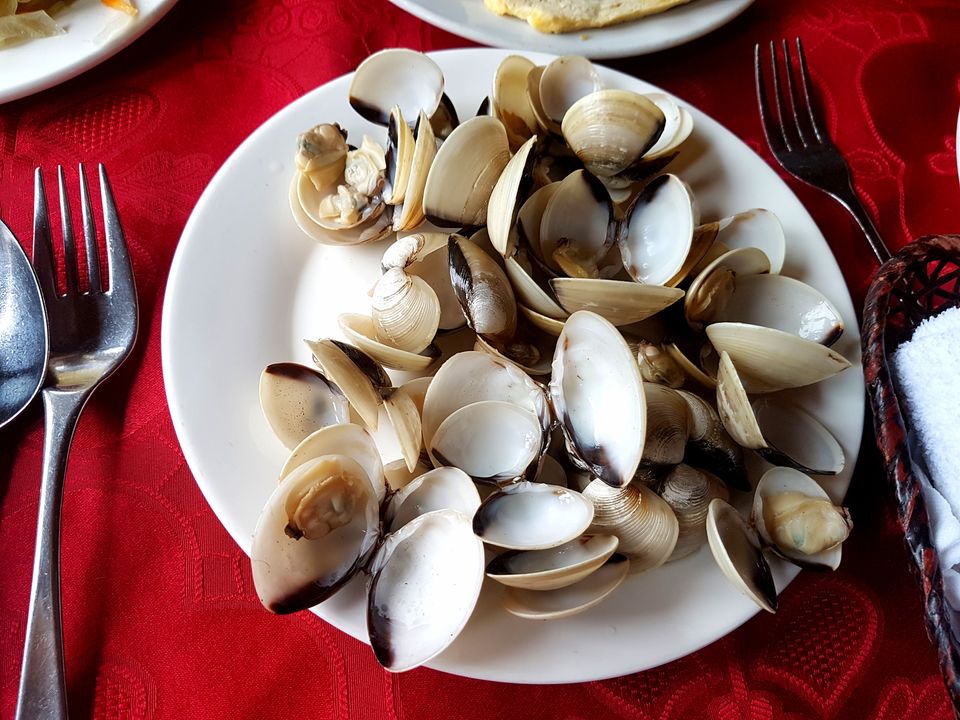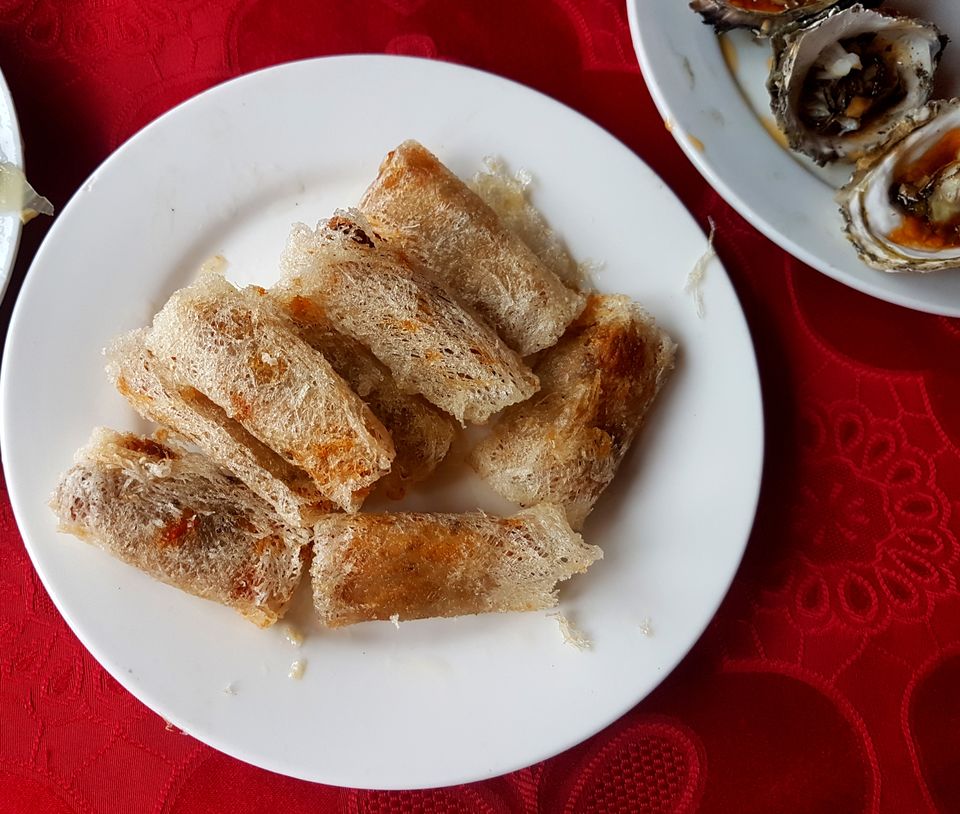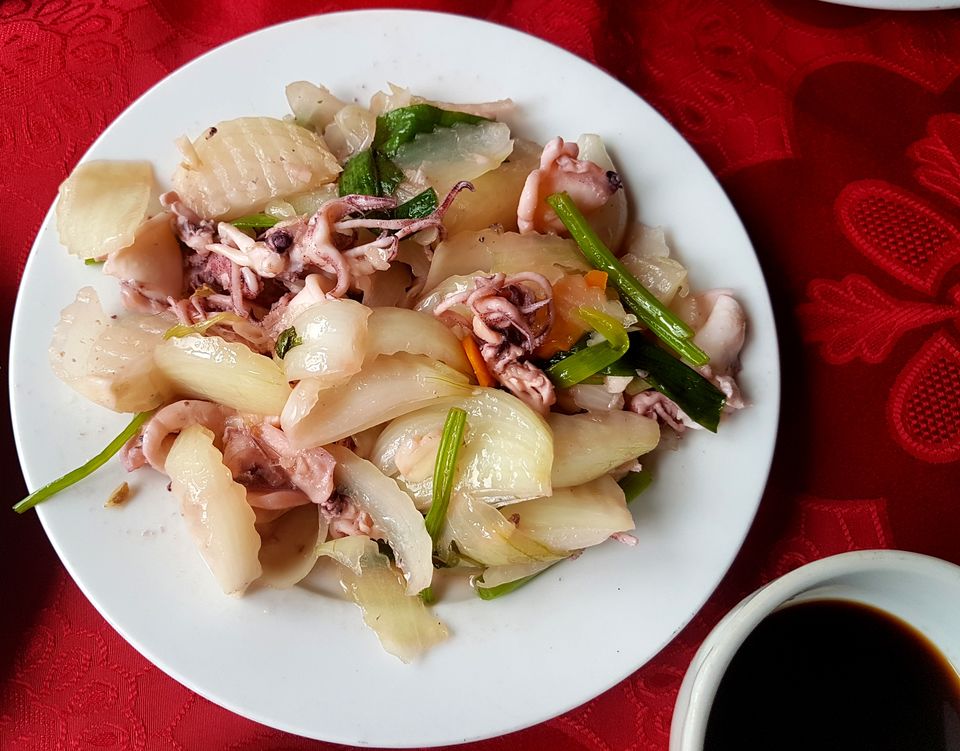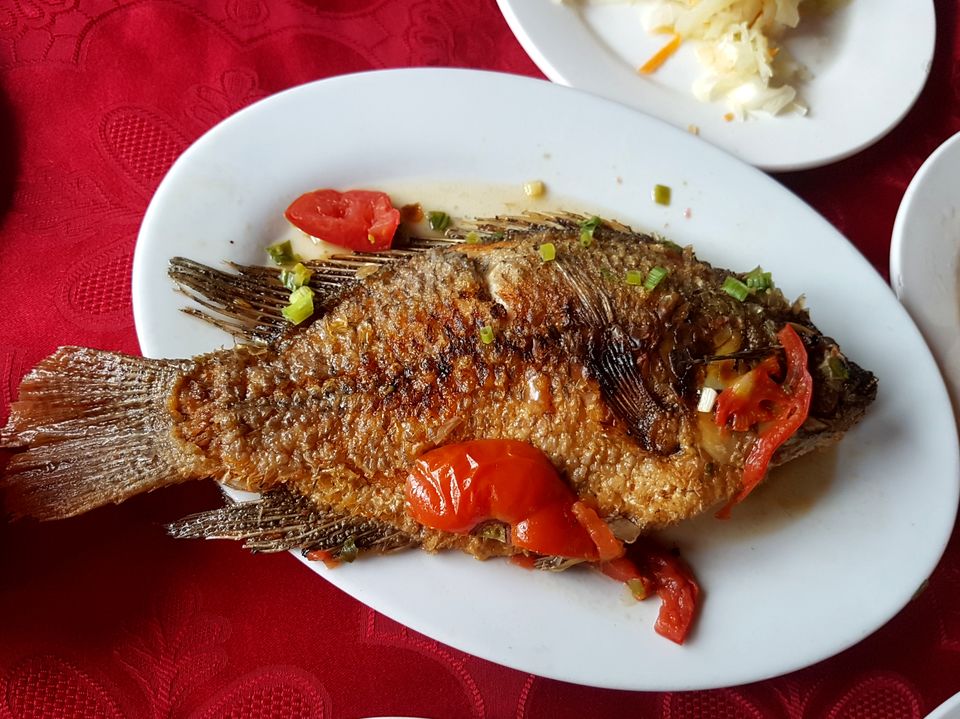 Included in the Halong Bay tour,there are also 2 cave systems where the boat halts giving ample time to explore them fully.Its really amazing to experience the intricacy behind natures creation.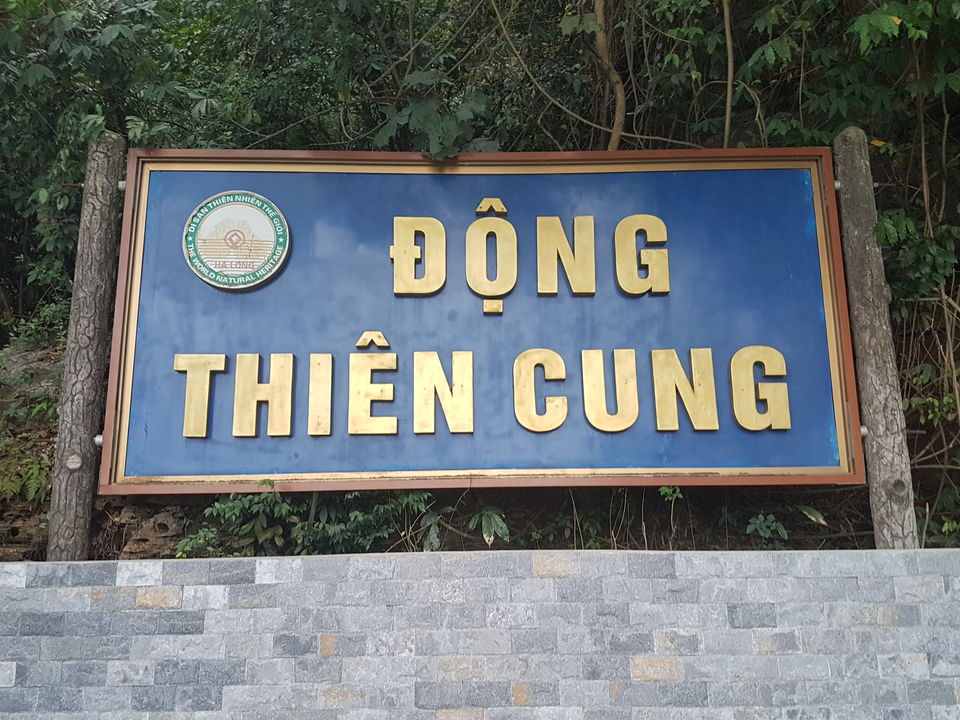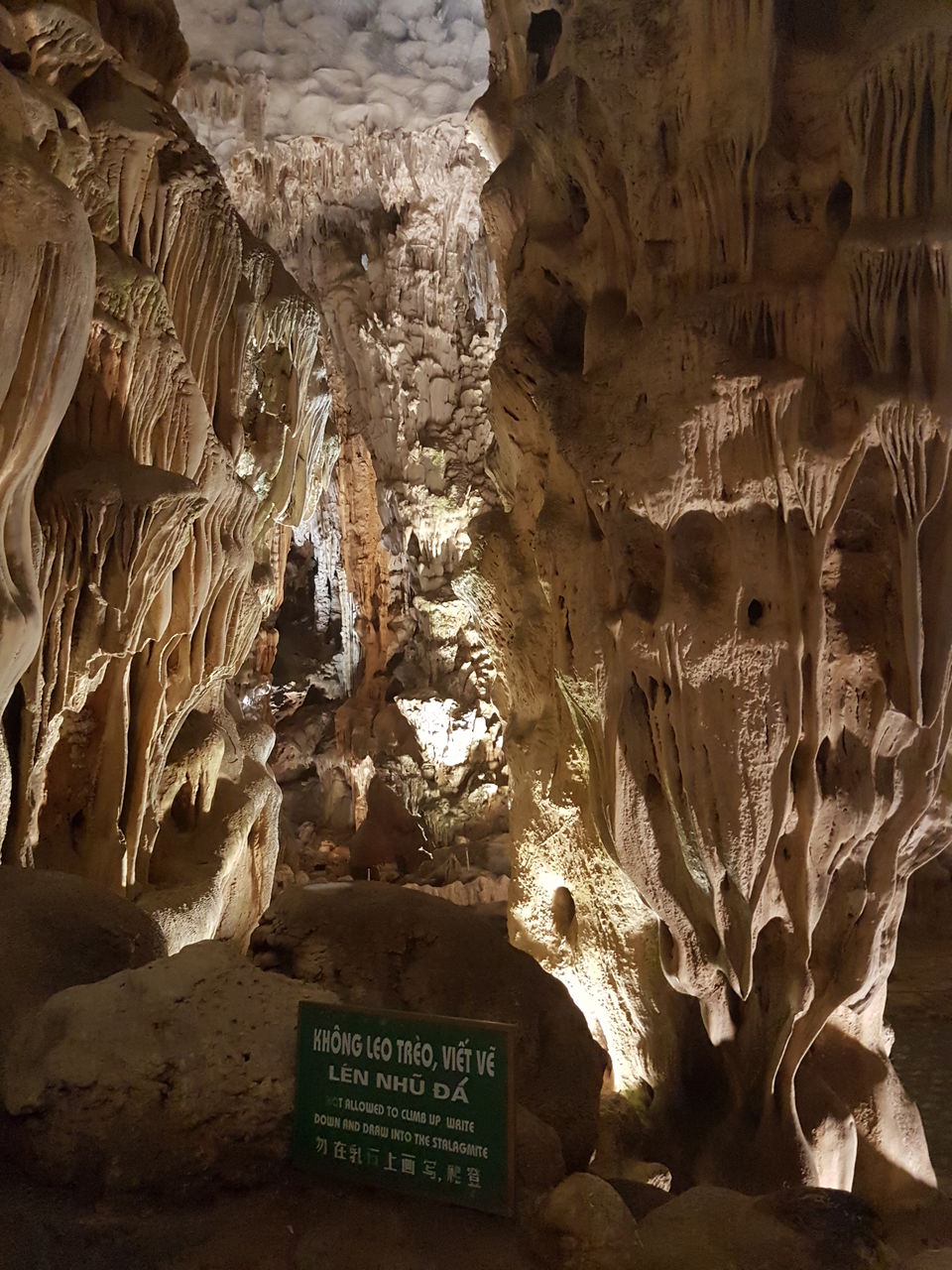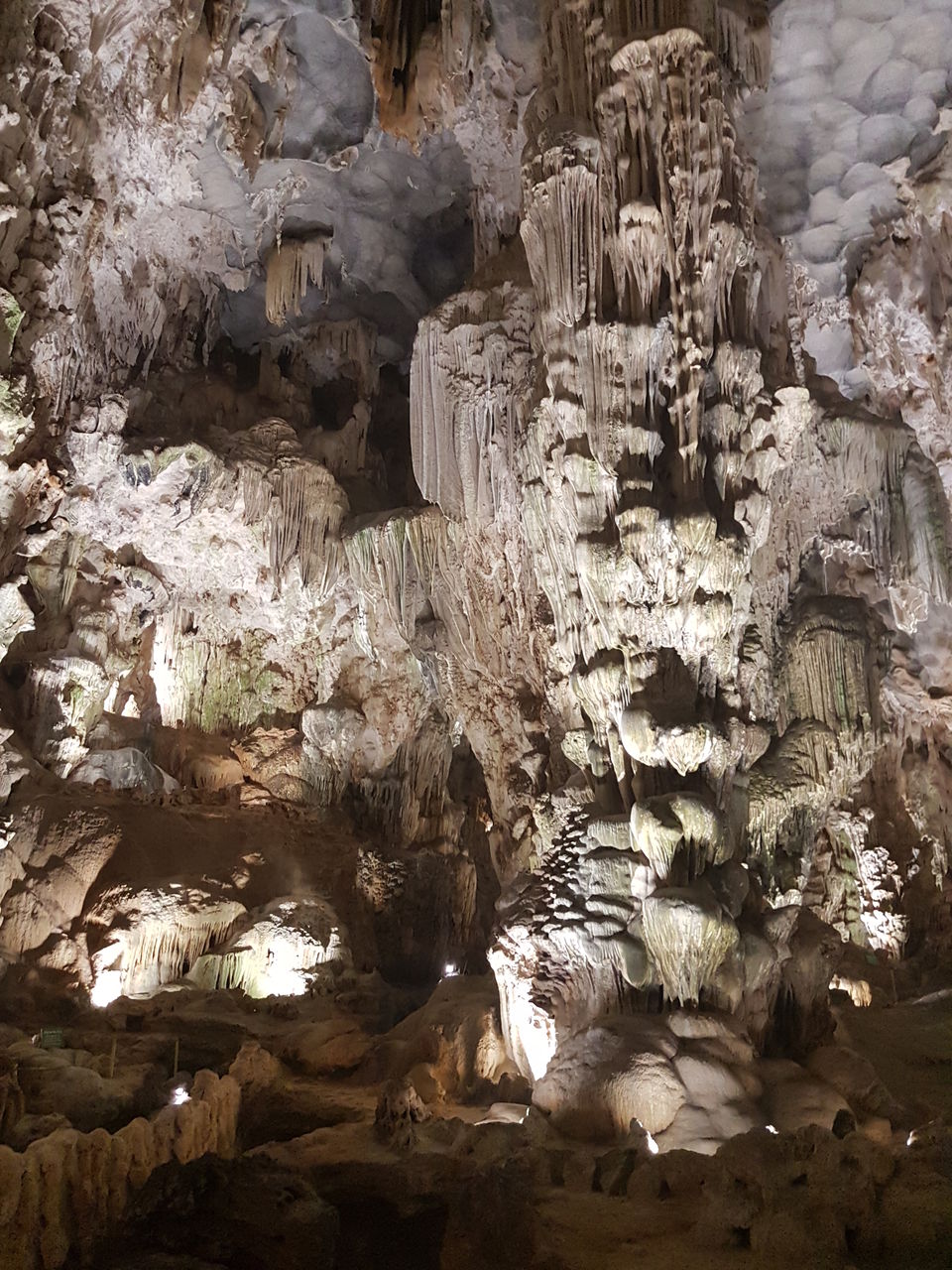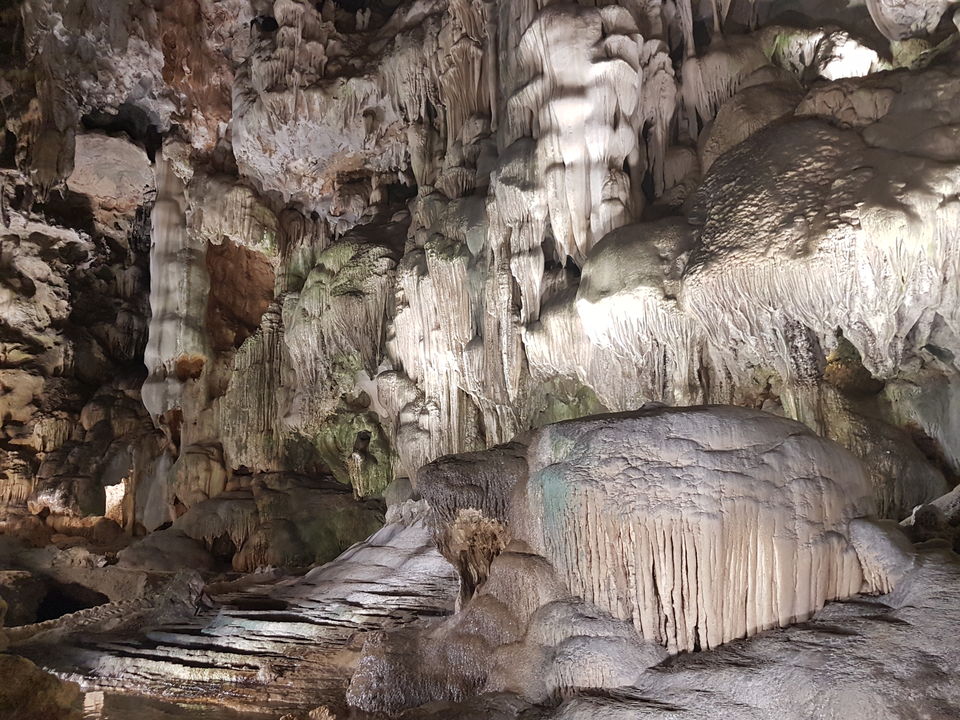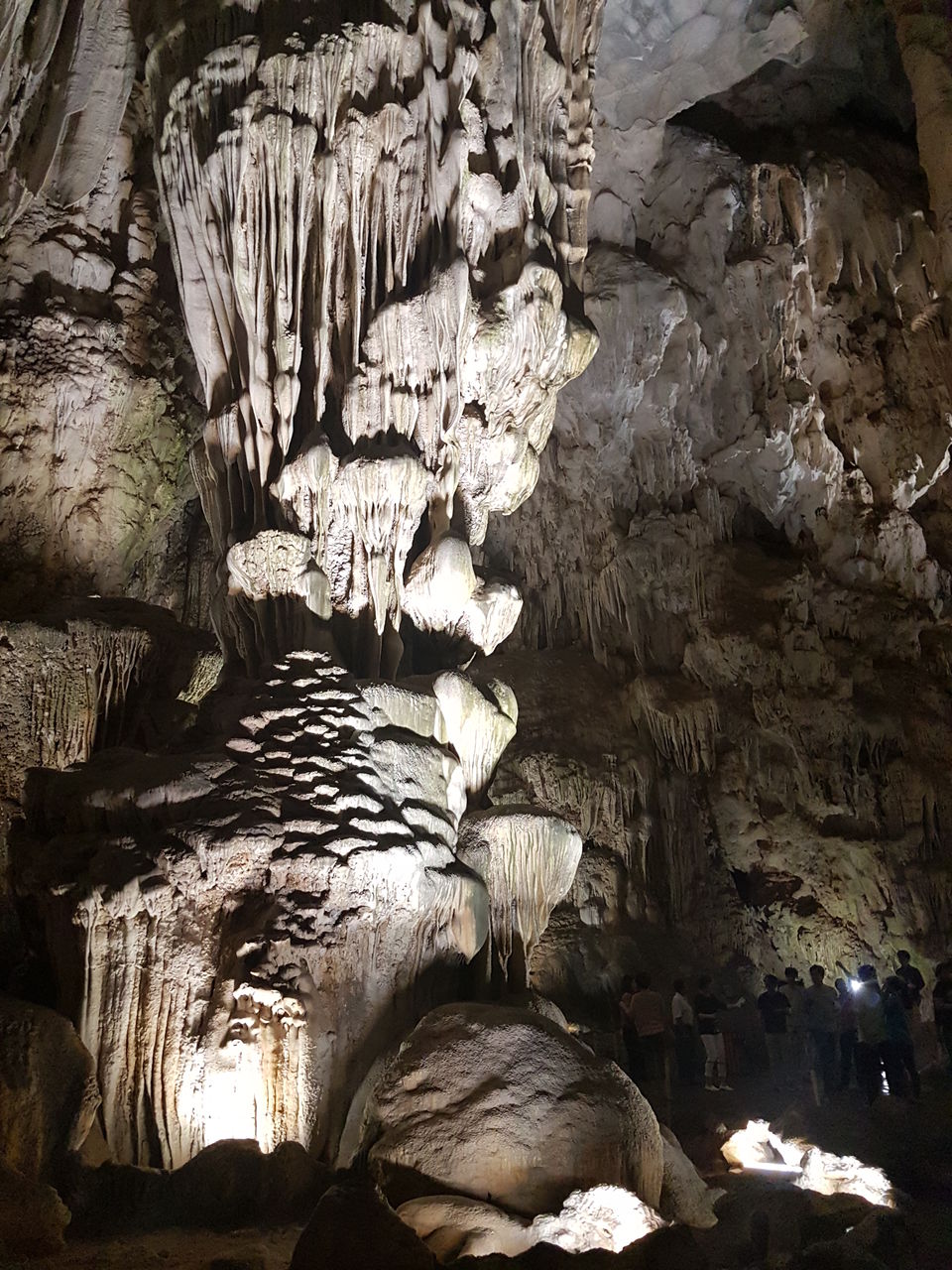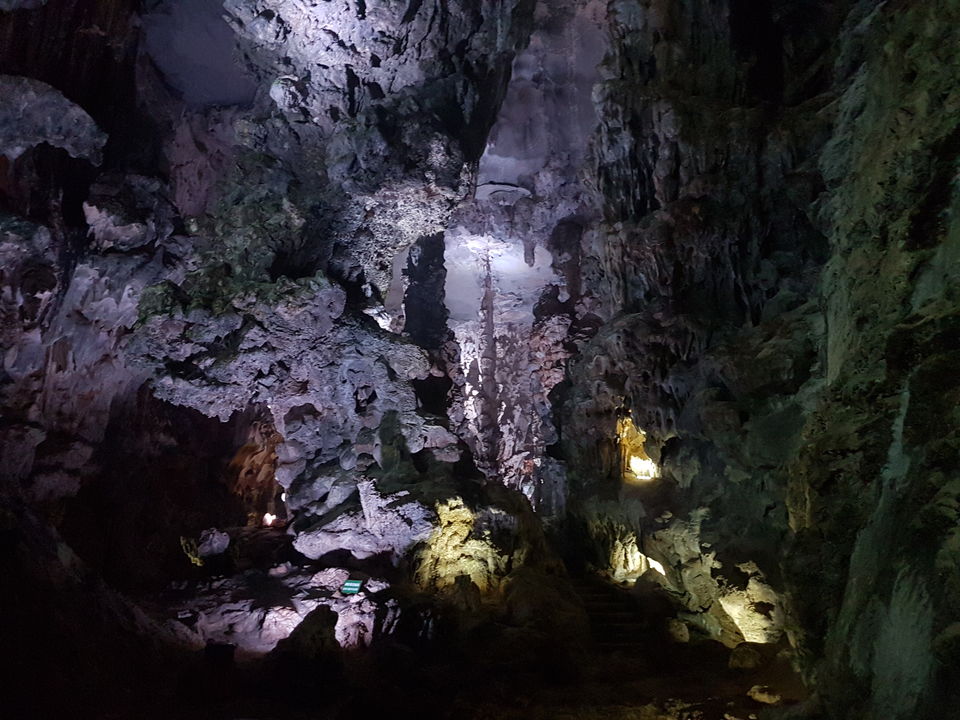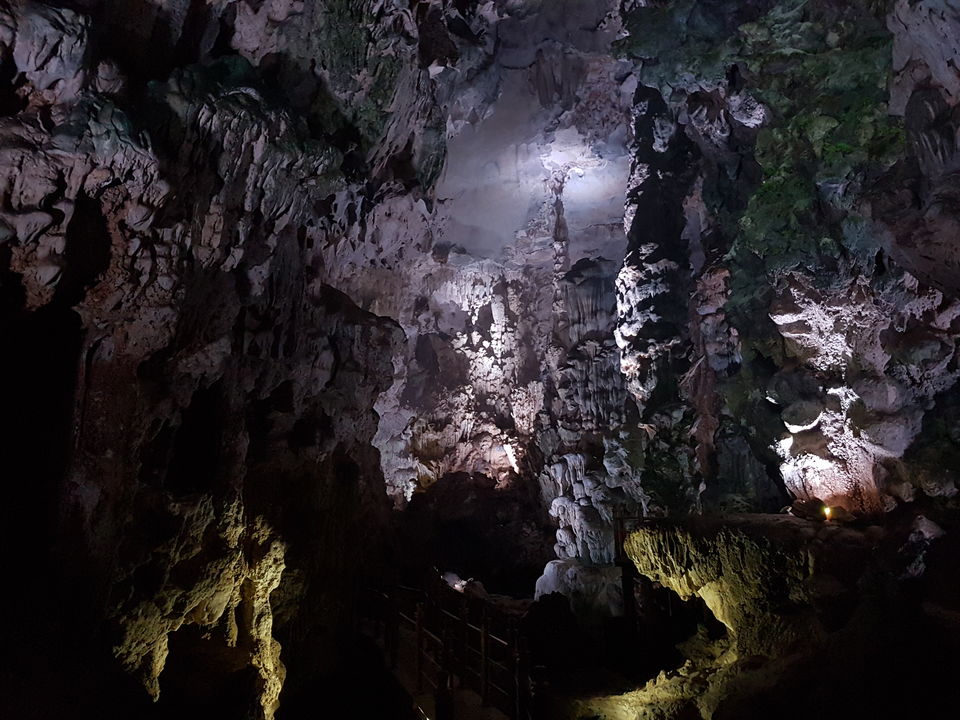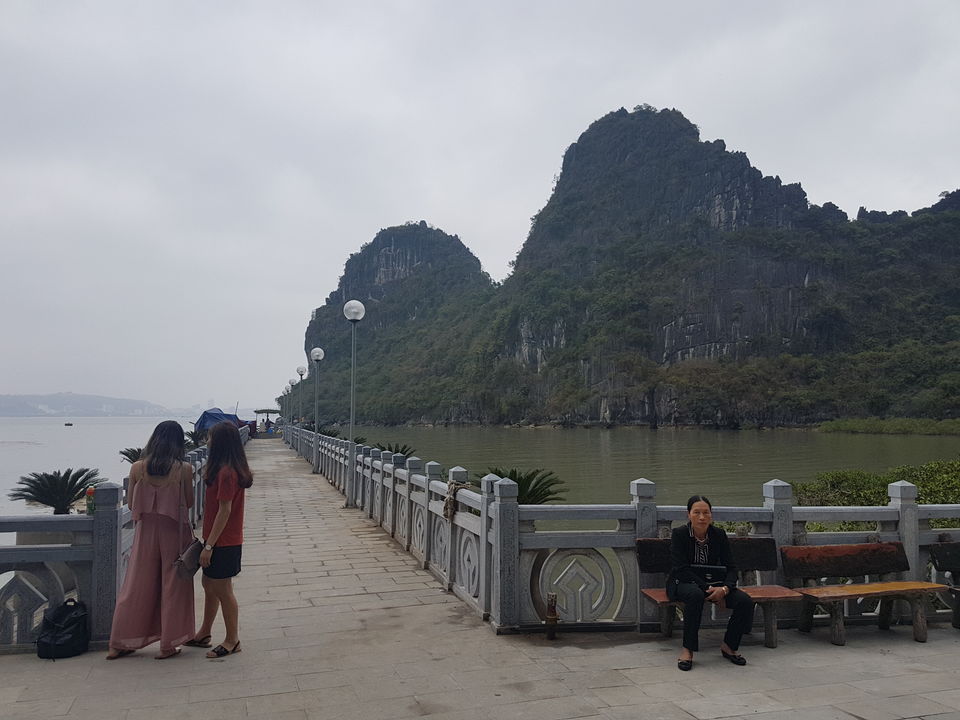 Next morning I took a flight to Hue.Due to delay,I missed the Hue city tour buses.
Also due to some time mismanagement on my part,I had to give up on Hue sightseeing.Instead,I went out for a Food-walk on the streets of Hue.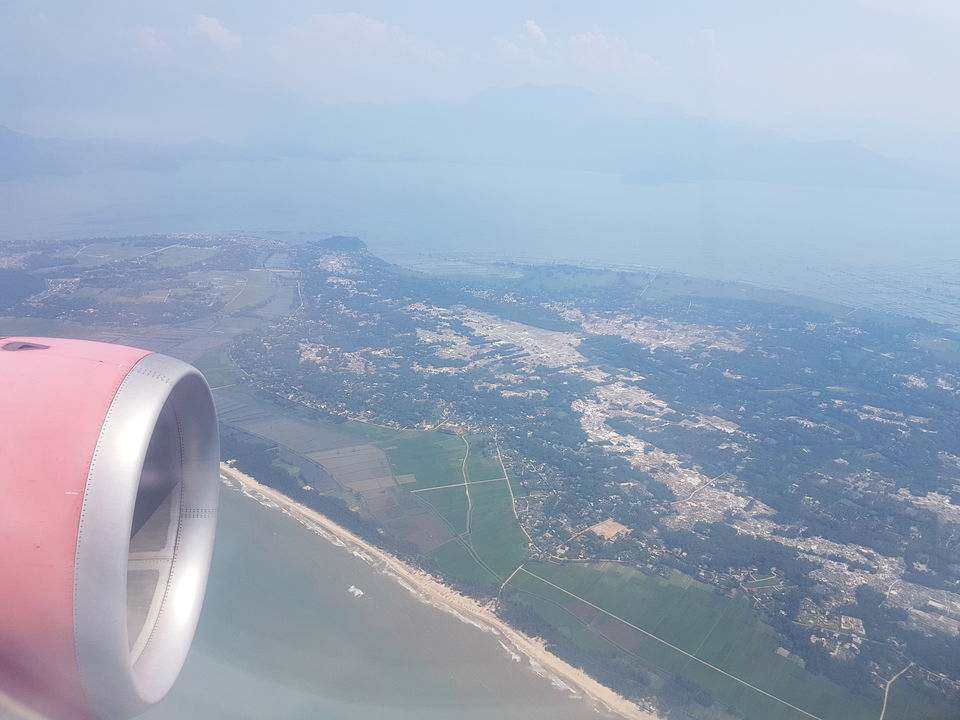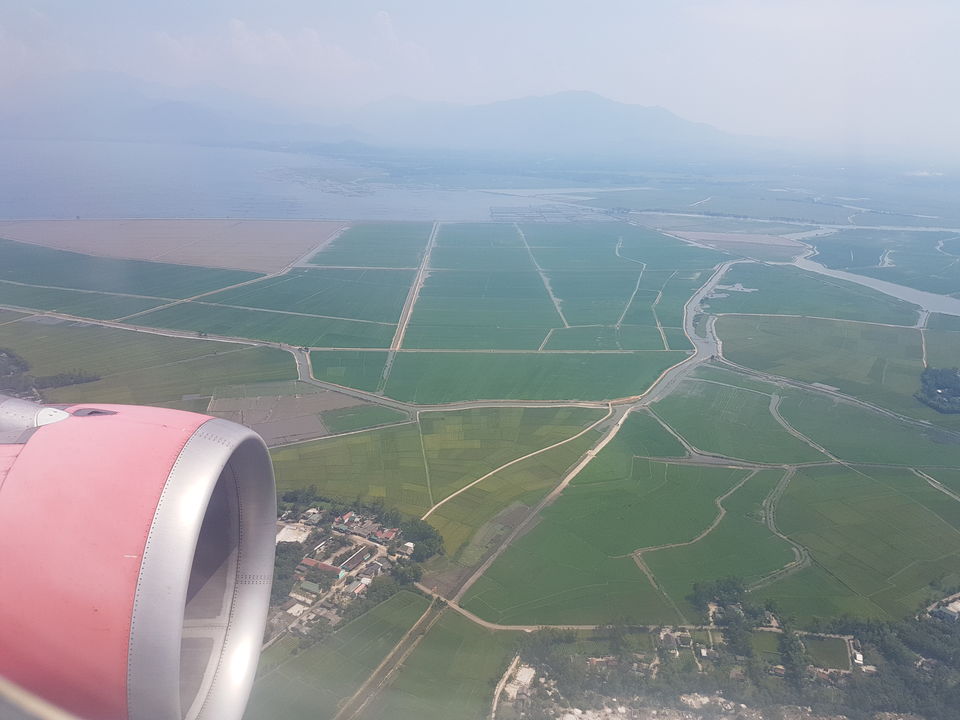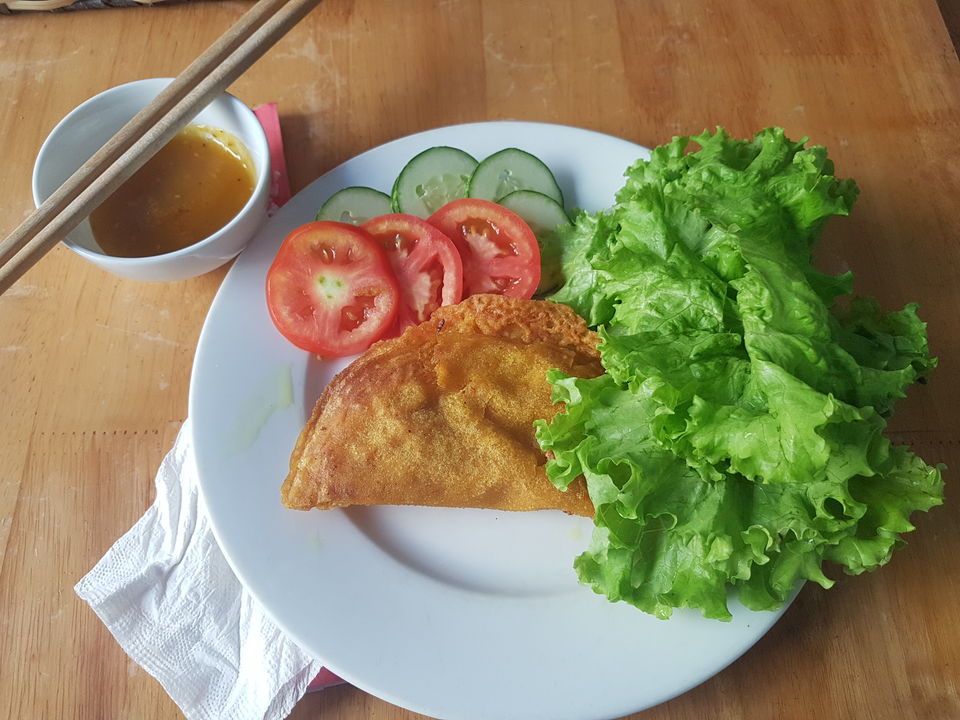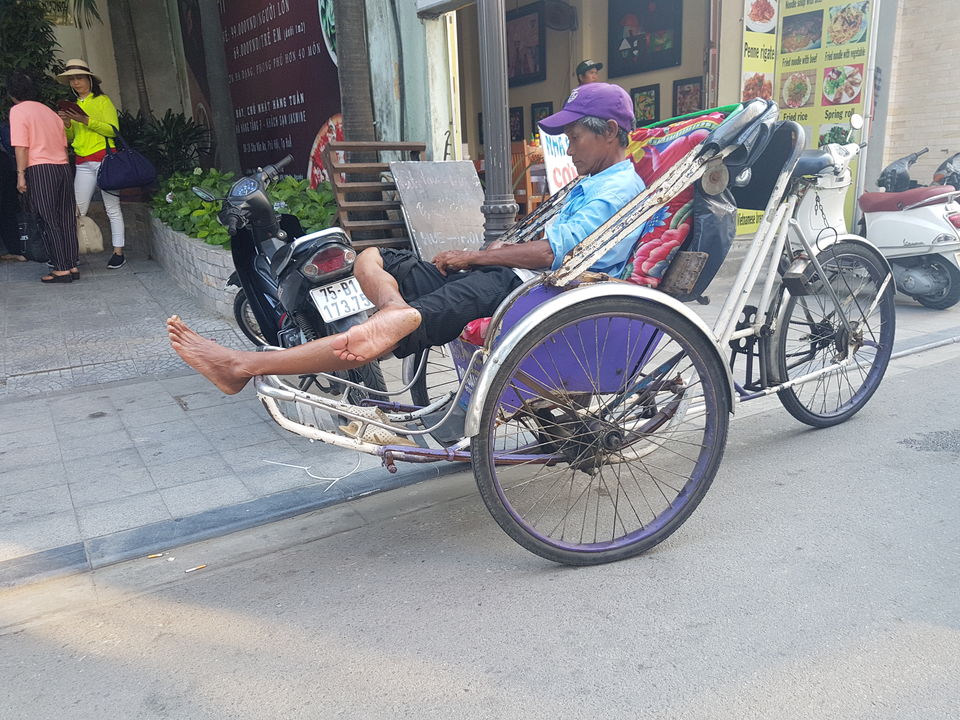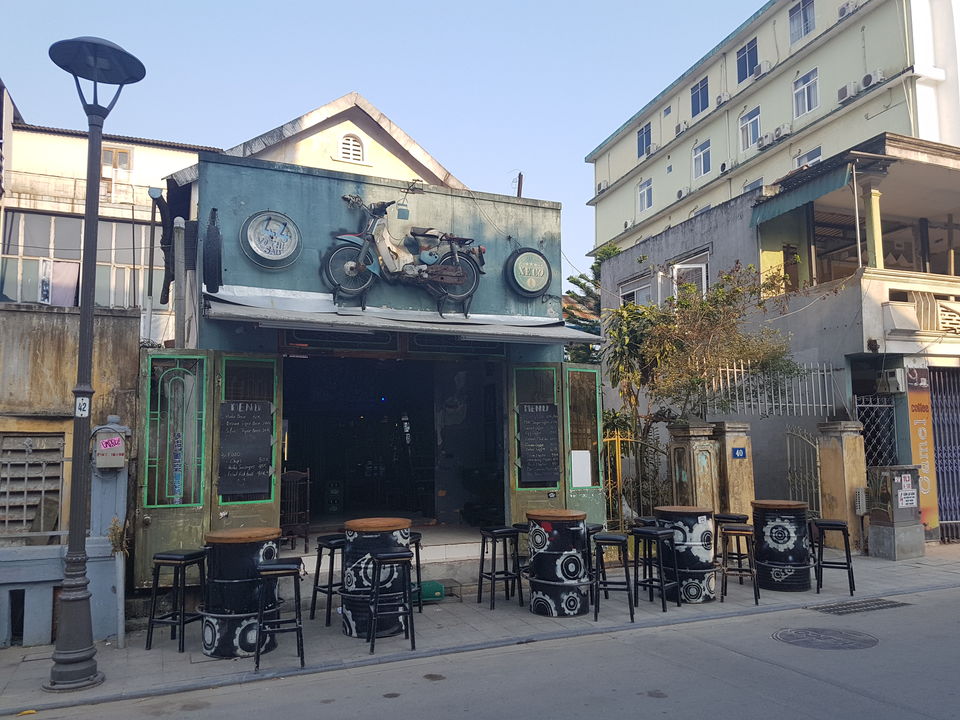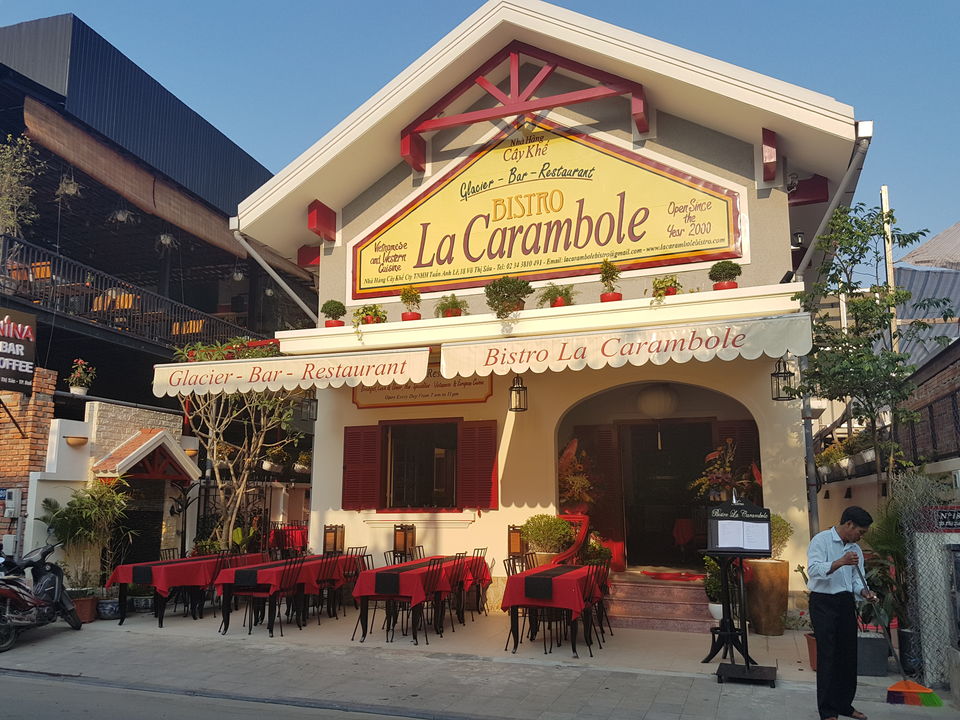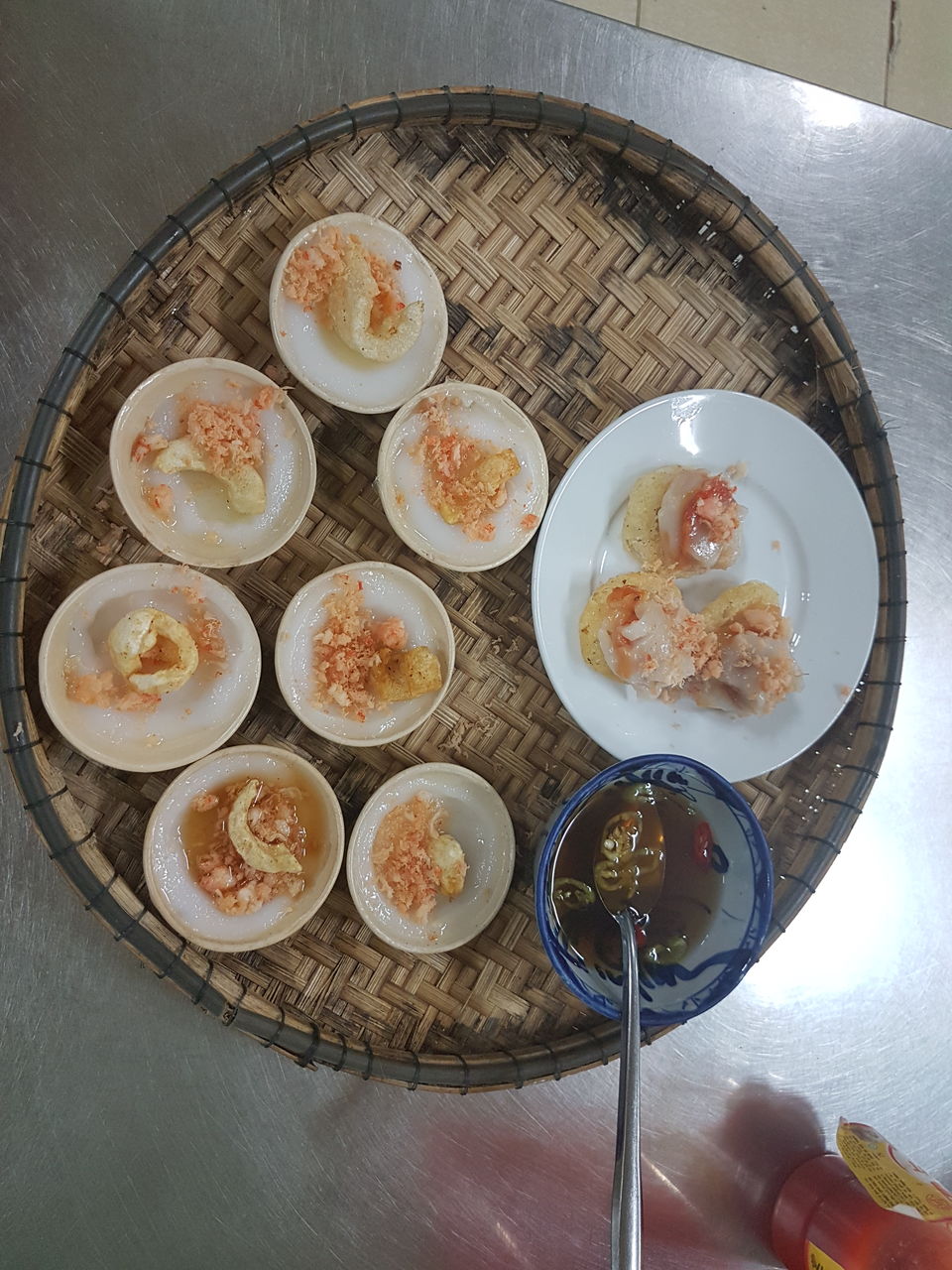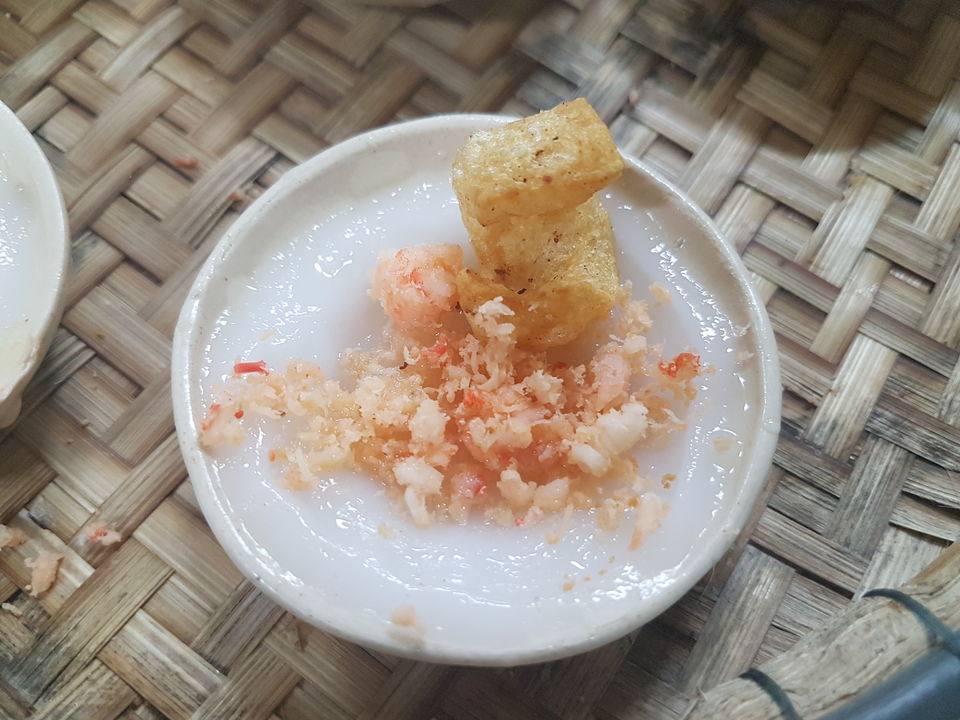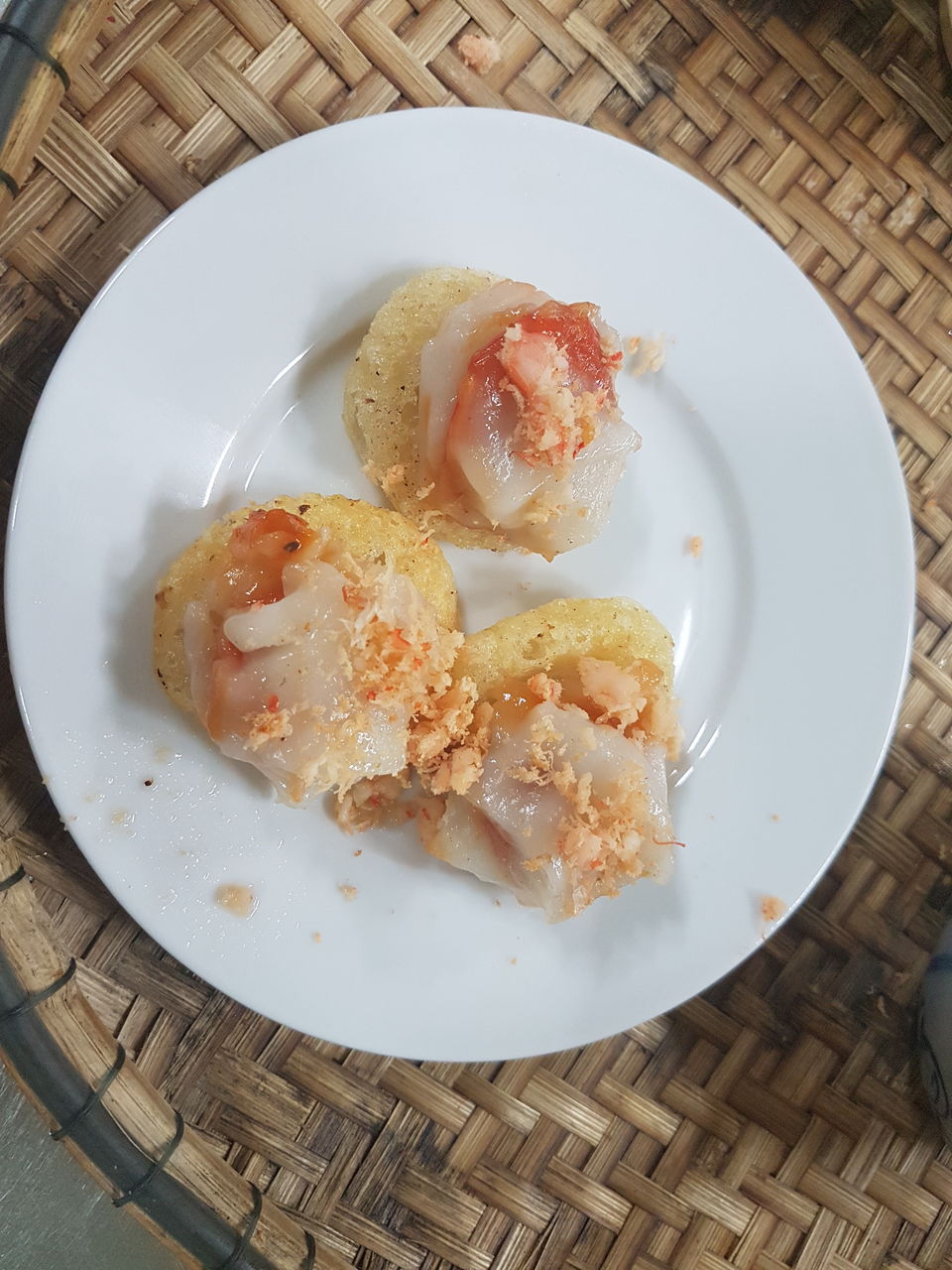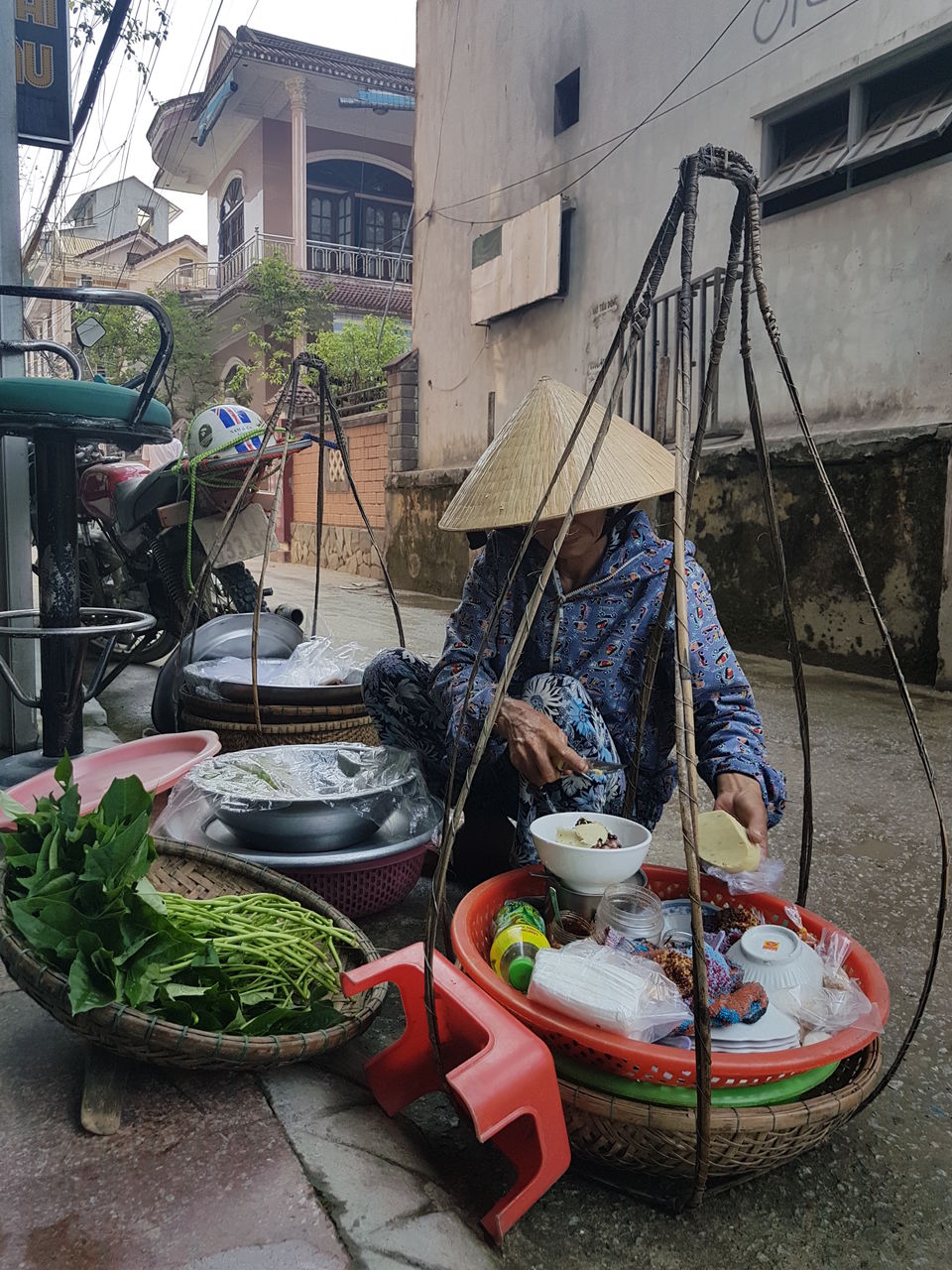 From Hue,I took the morning bus to Hoi An,through Hải Vân Pass.There is another bus route through a tunnel bypassing the Pass.So before getting bus tickets,make sure which route it will take,because you shouldn't miss the Pass.
After checking in to a local guest house,I ventured out to explore the Marble mountain.
It is well connected by local buses,& situated roughly in between Danang & Hoi An.
The whole mountain is full with caves with different temples,shrines & statues.The whole place takes about 3-4 hours to explore.Views from the top overlying the Danang beach is just wonderful.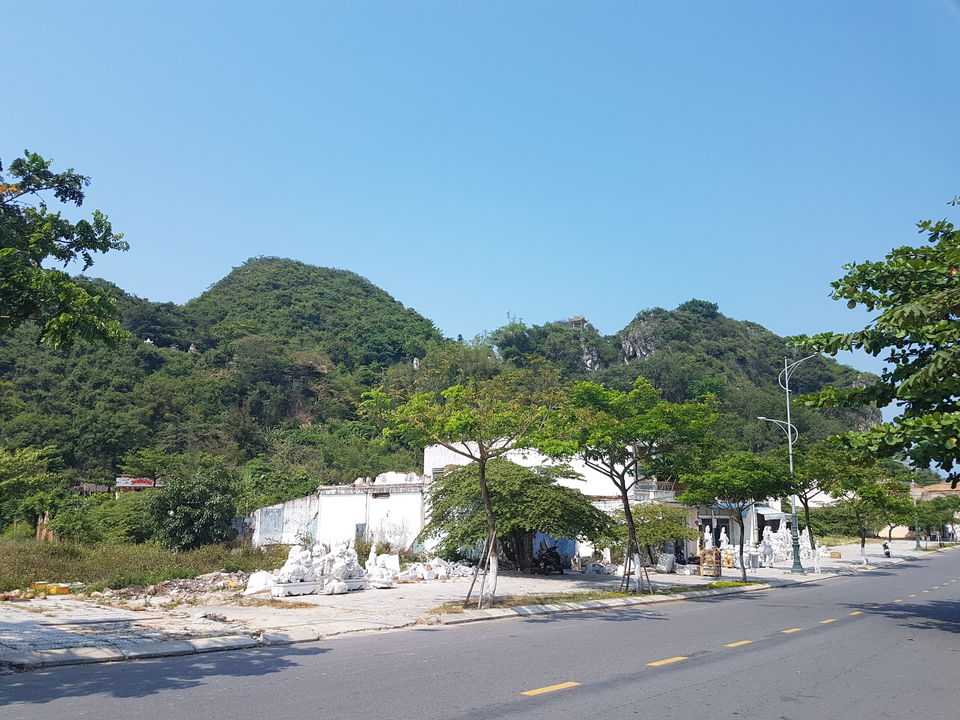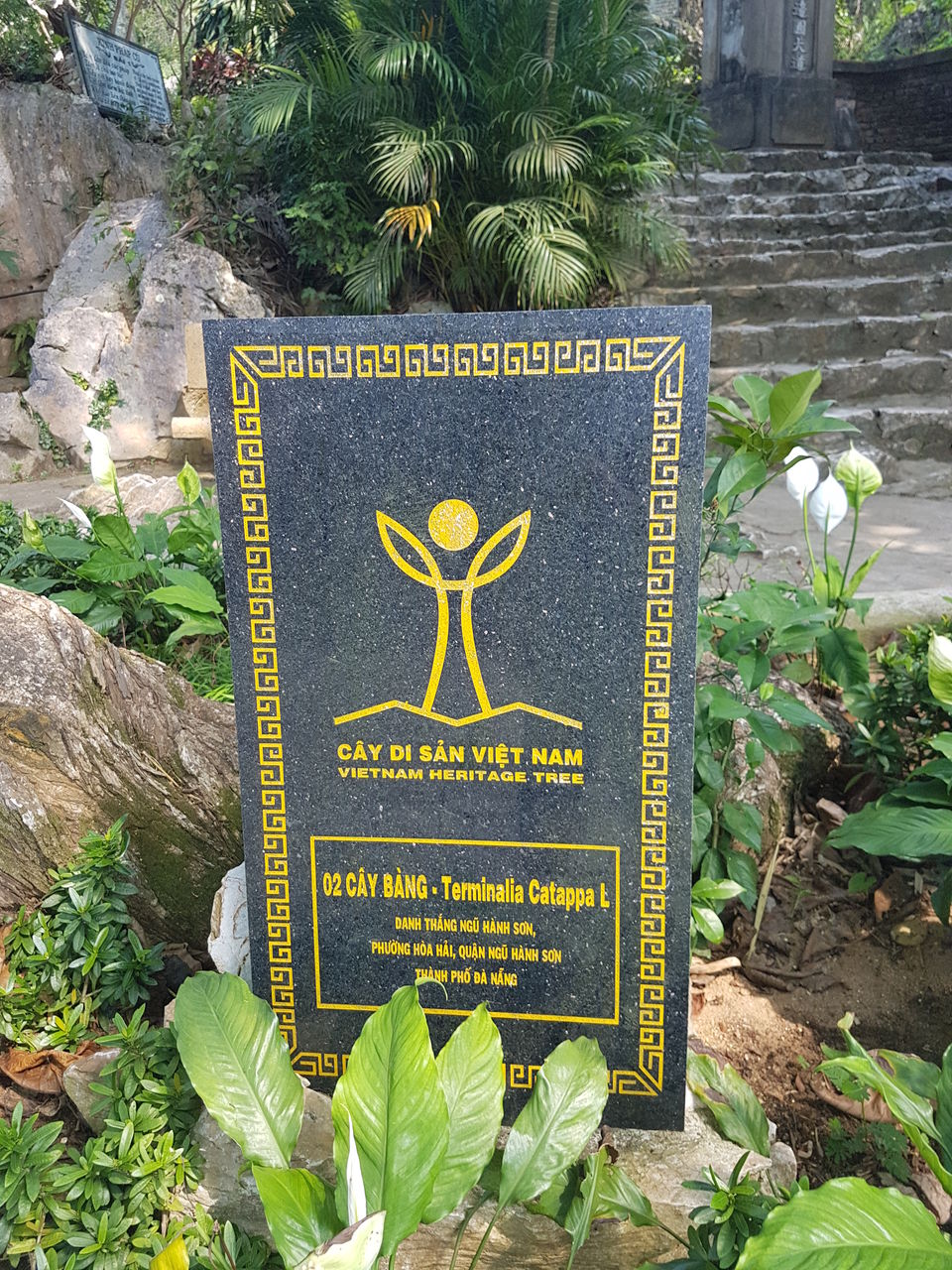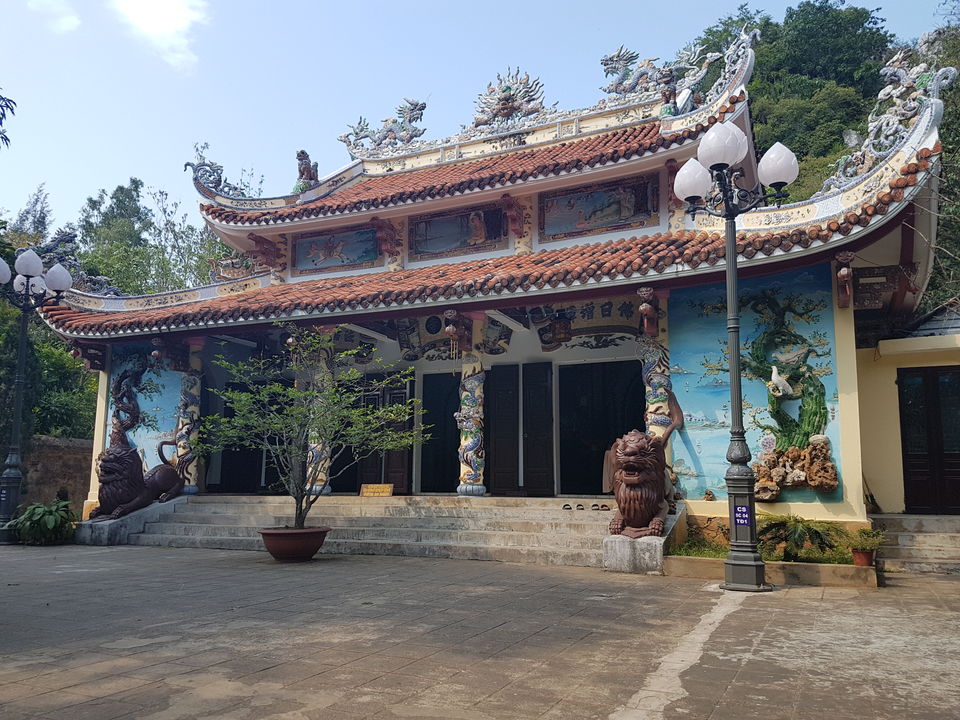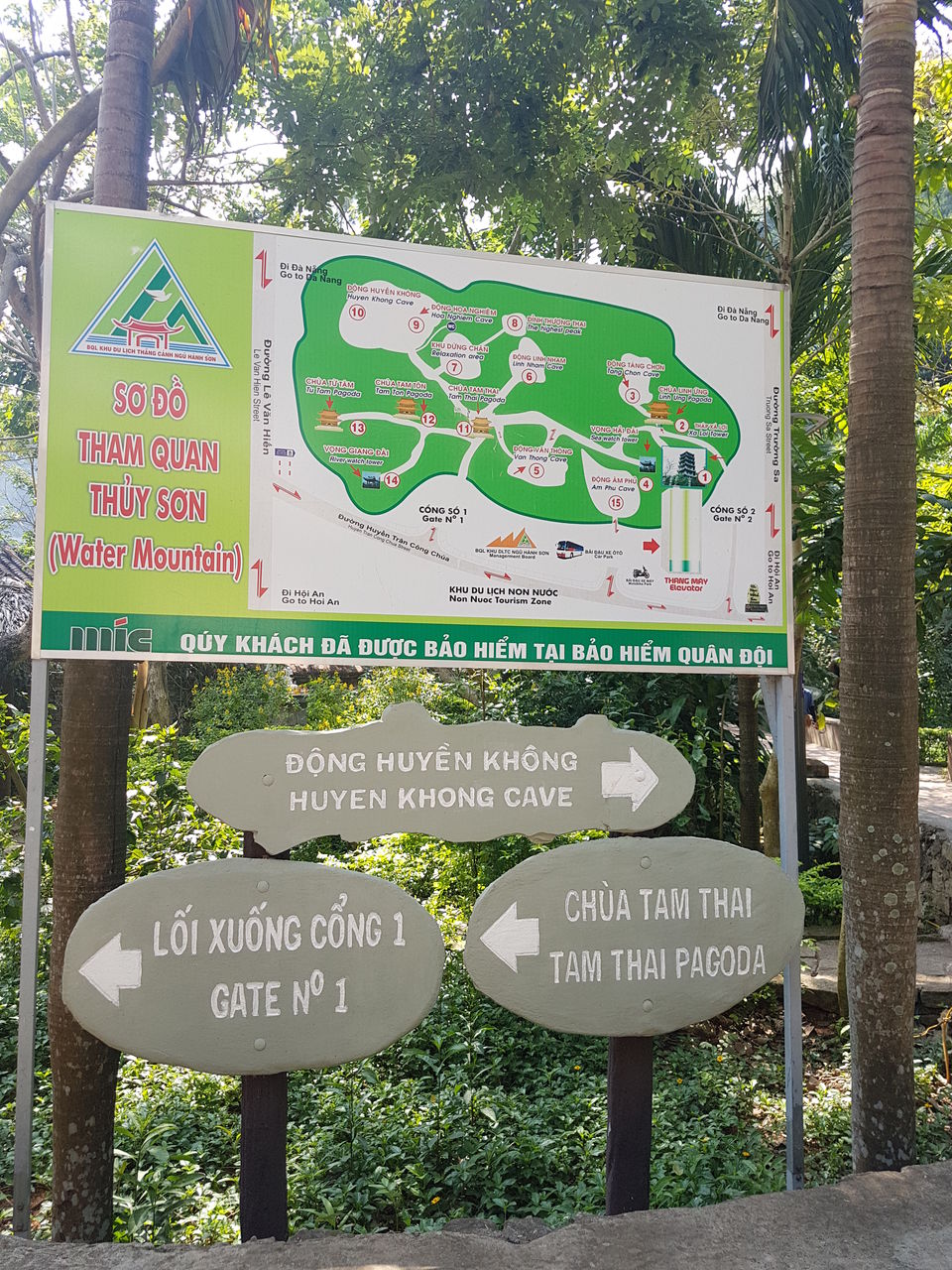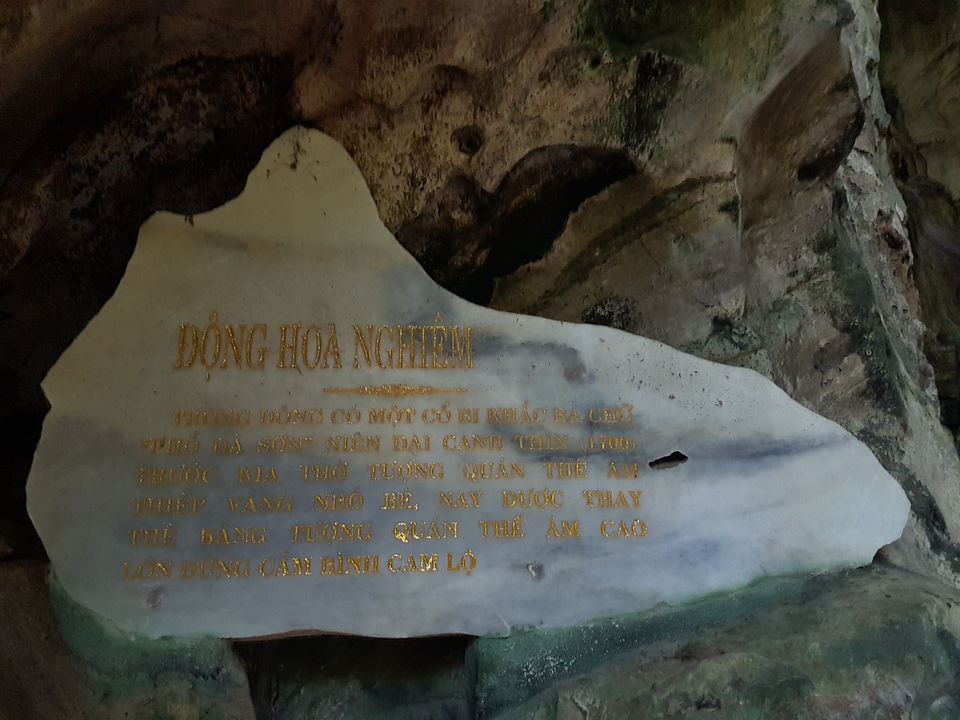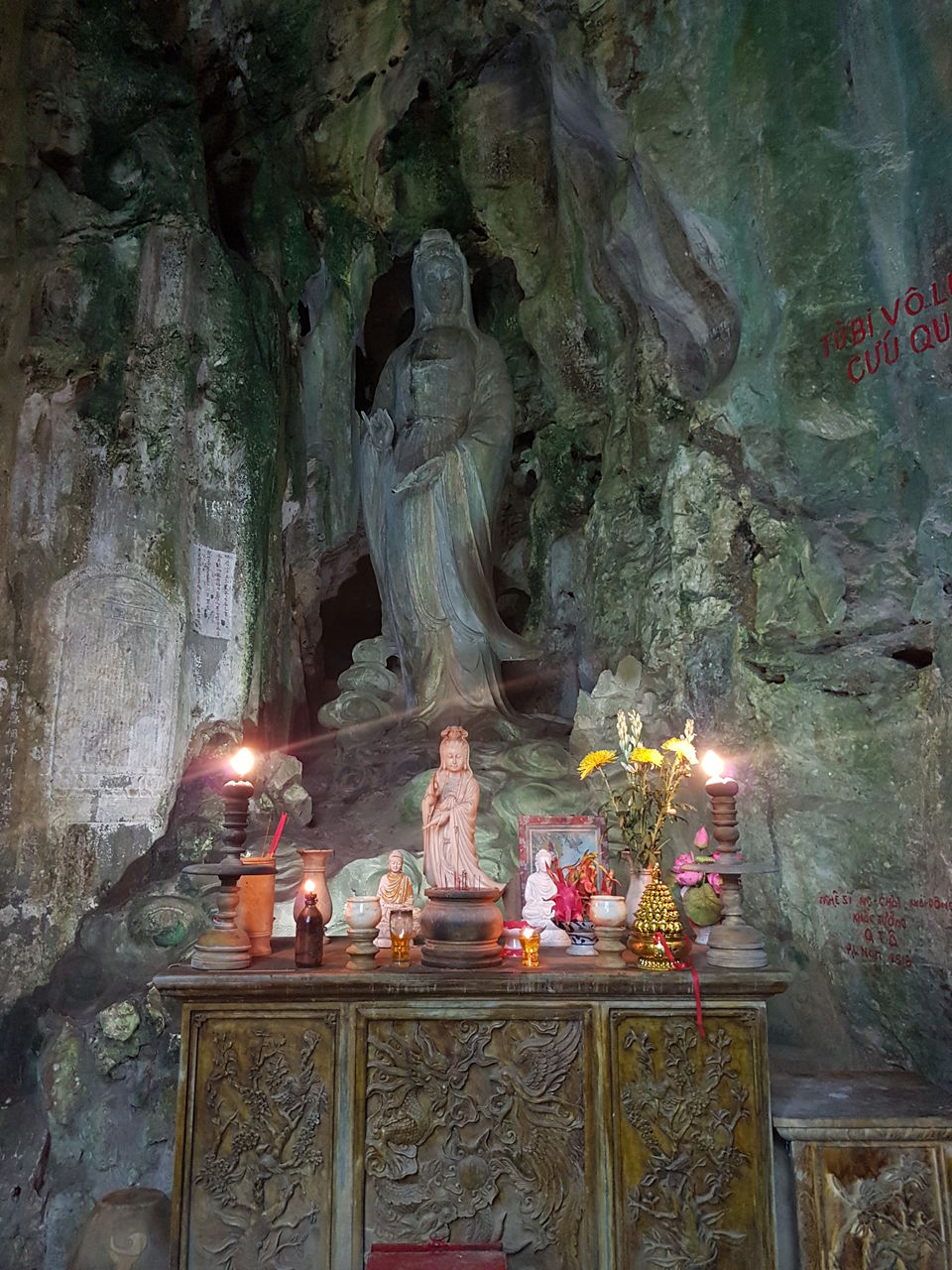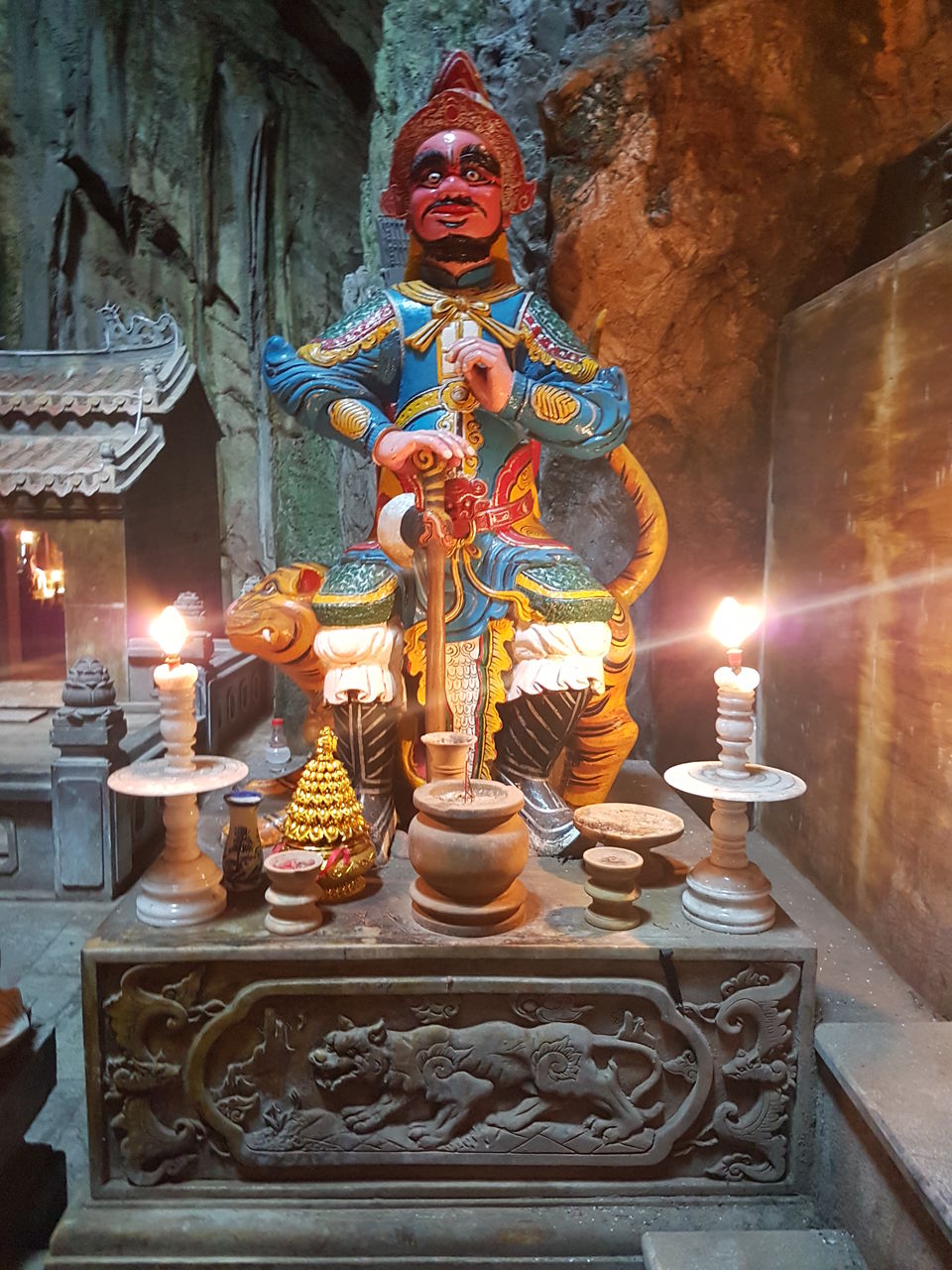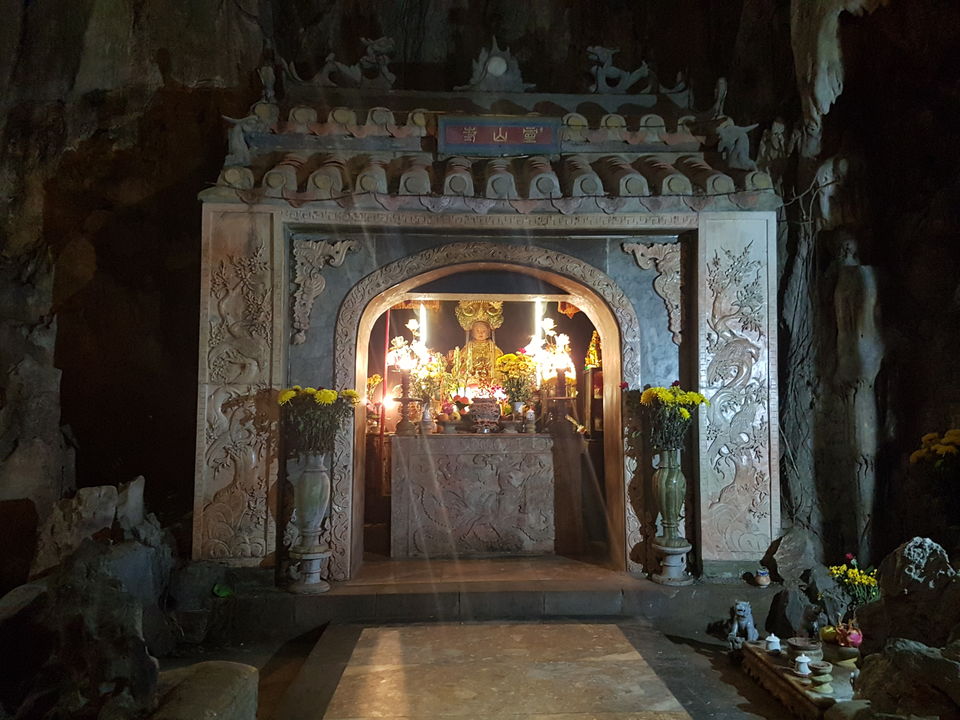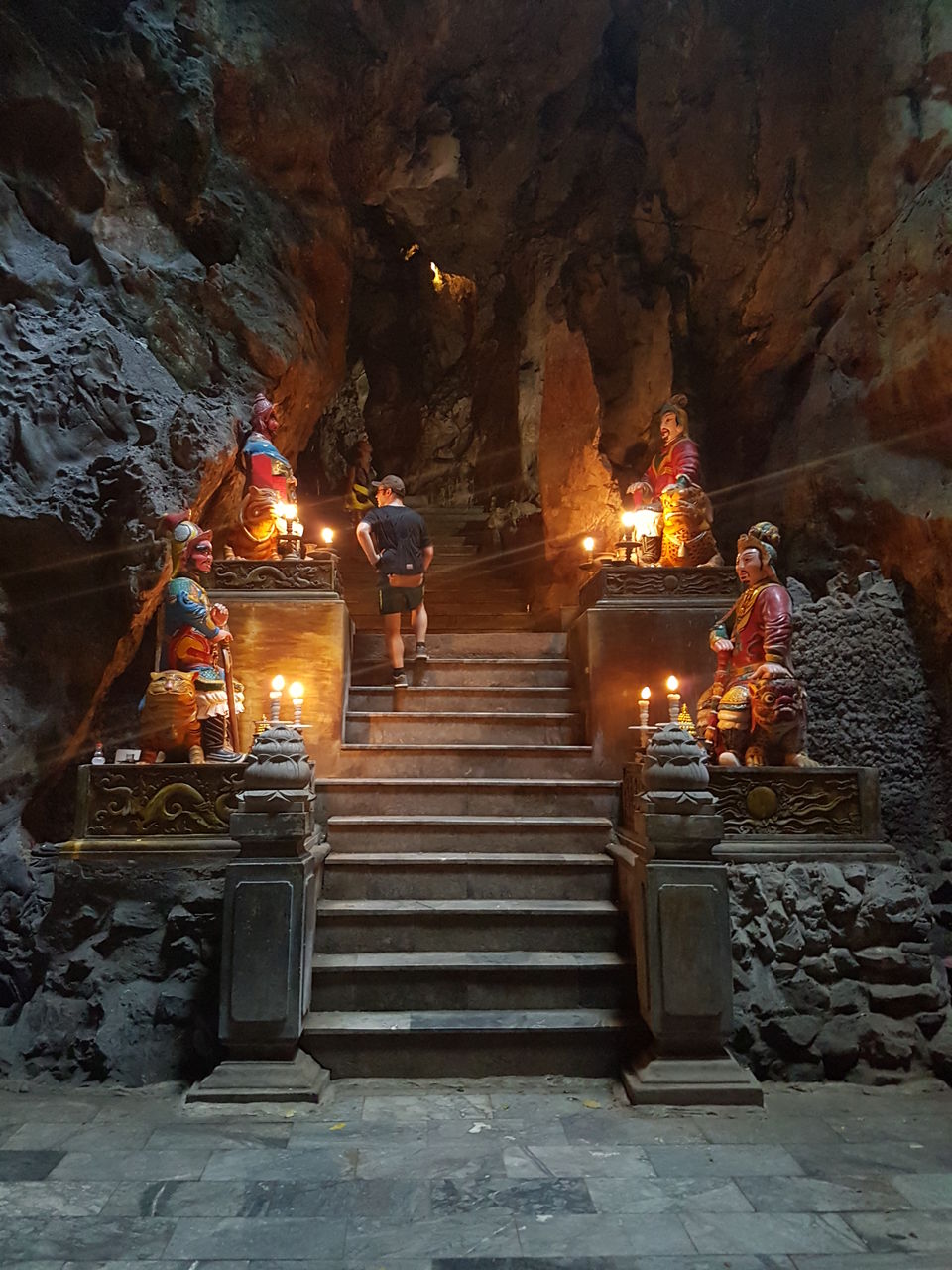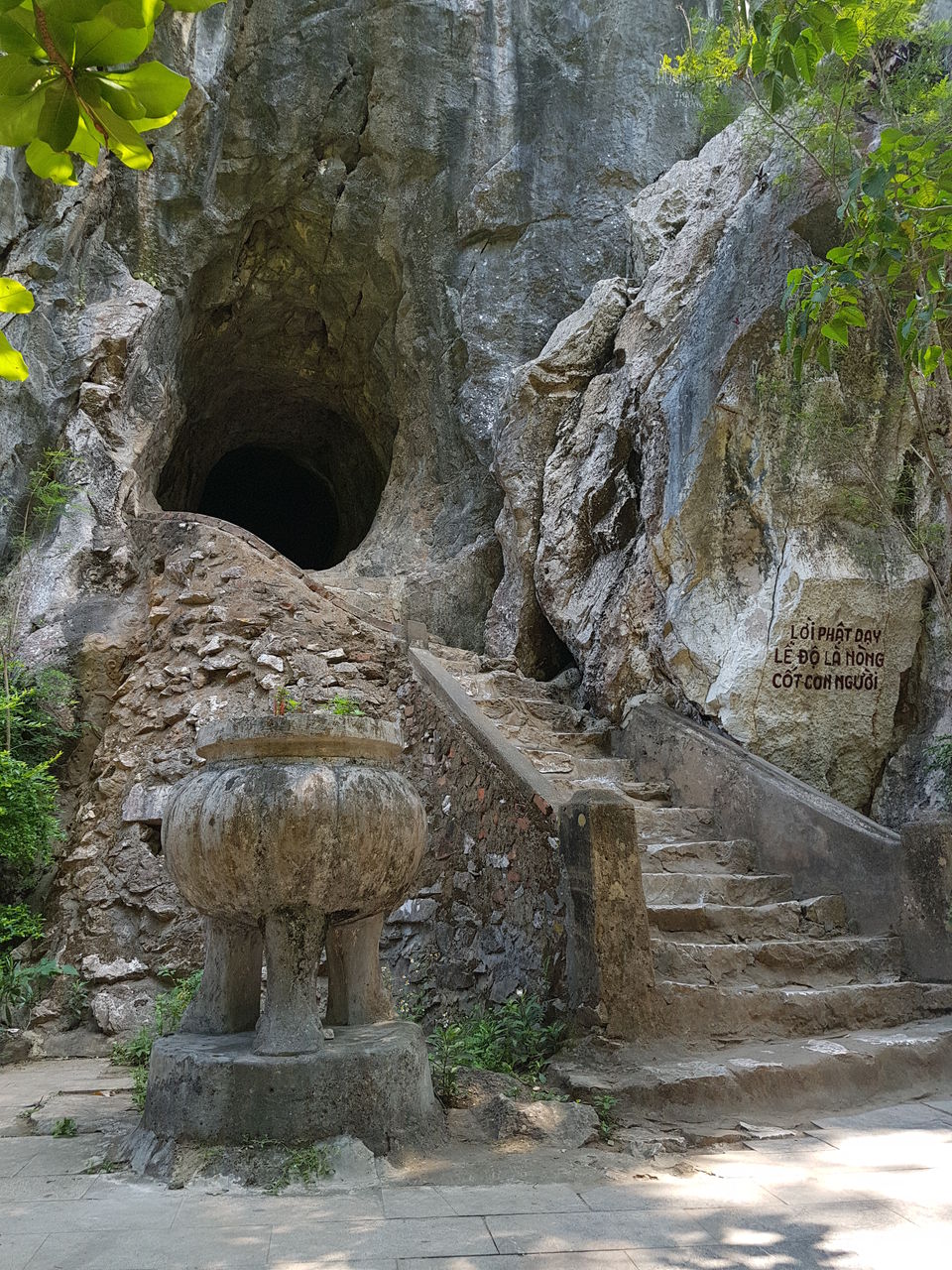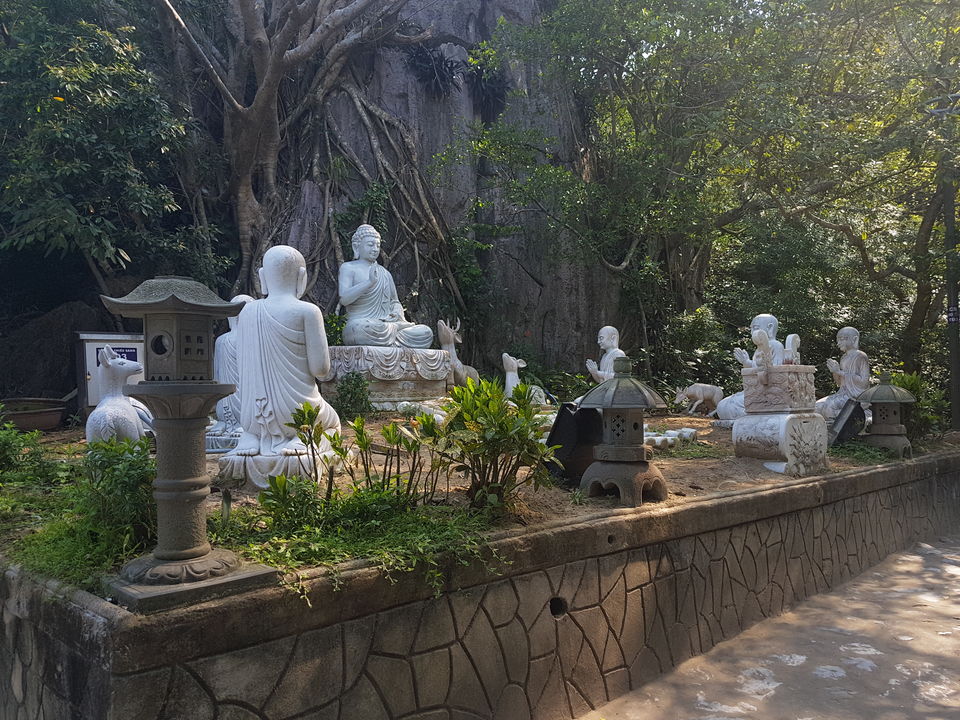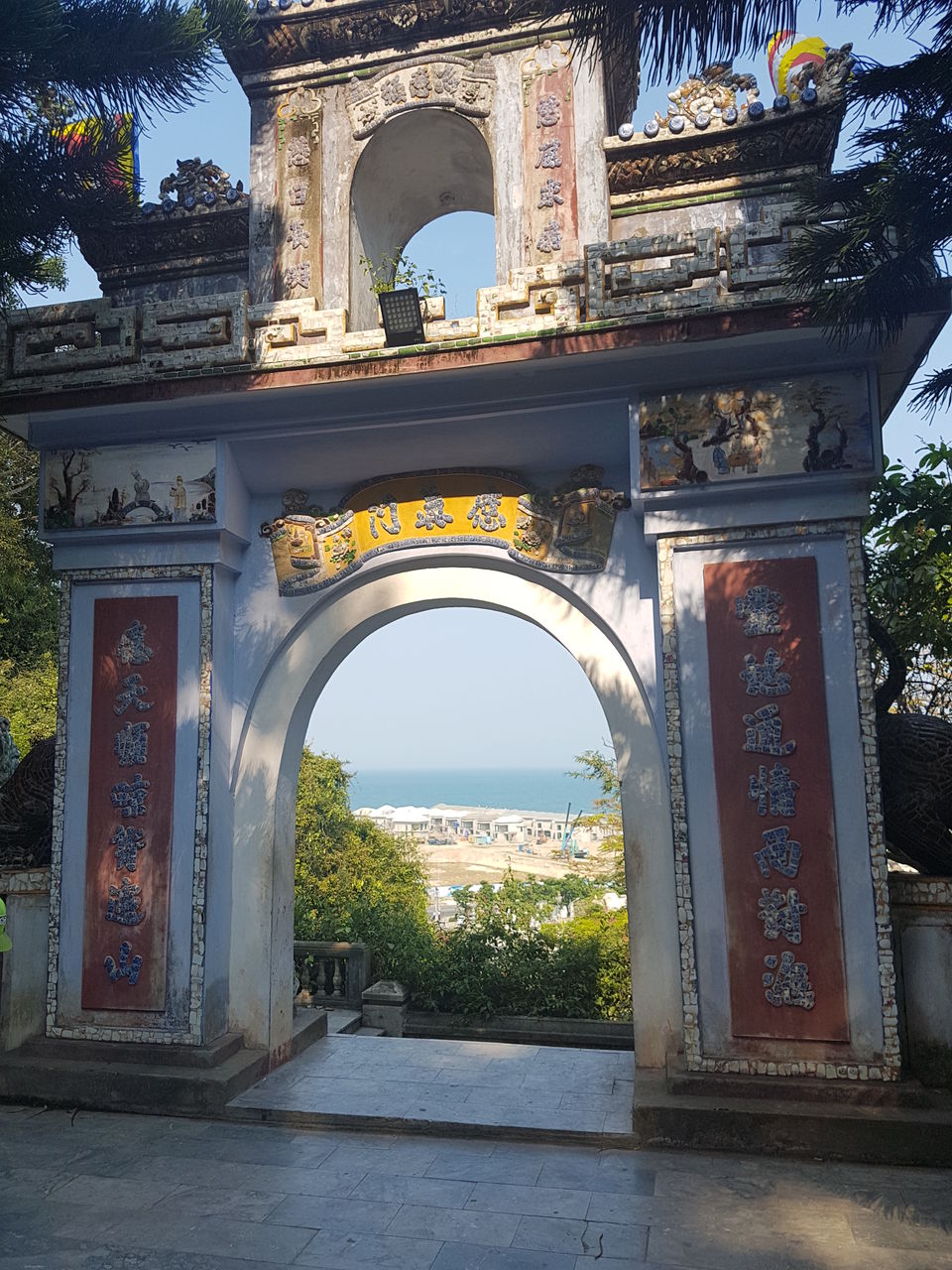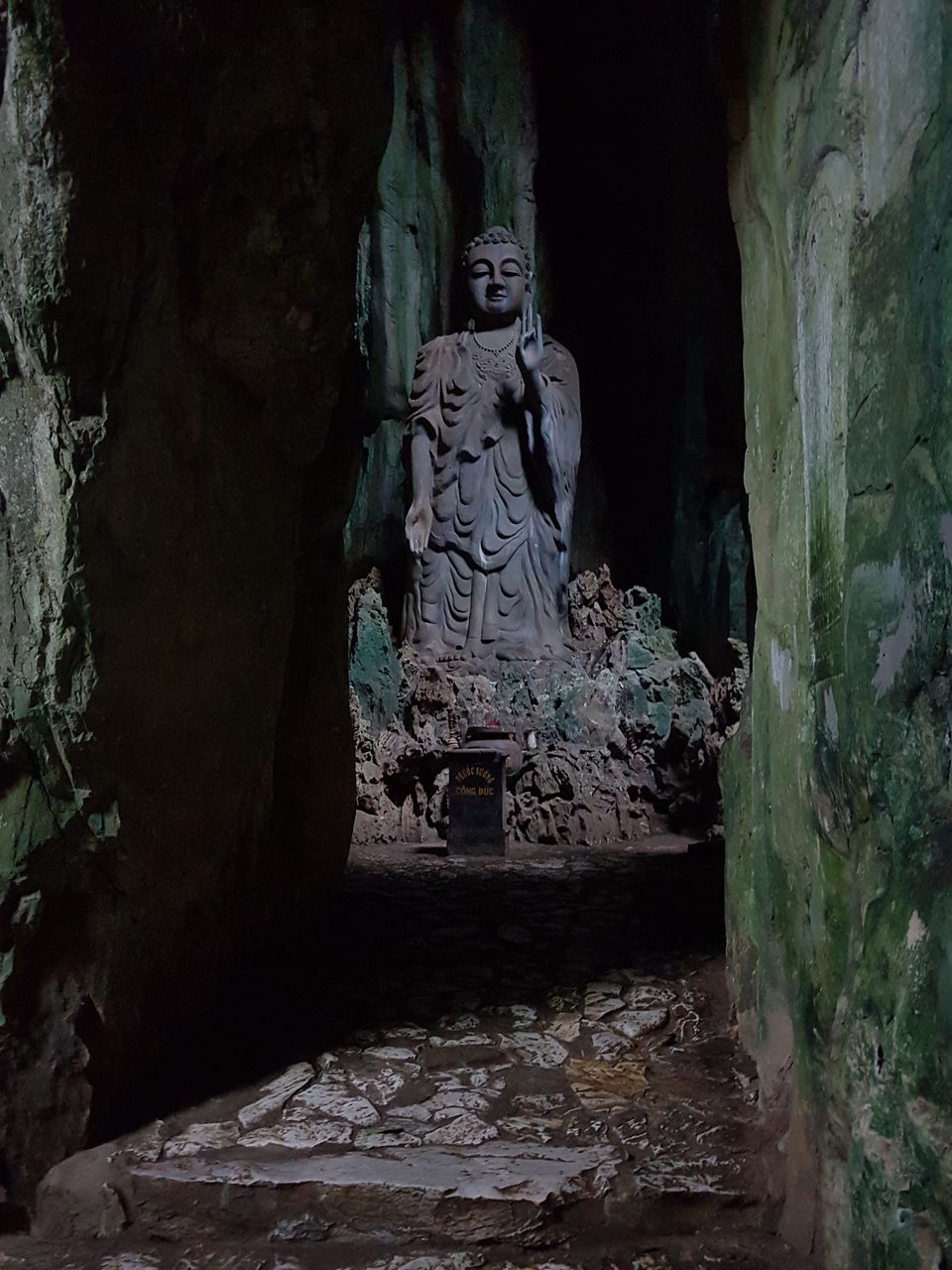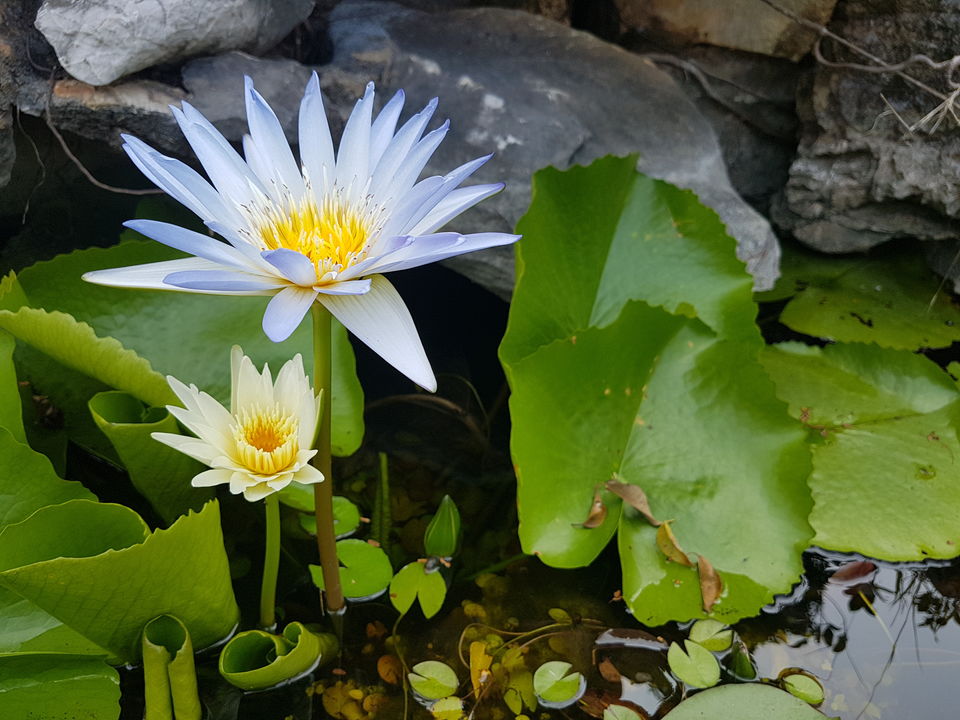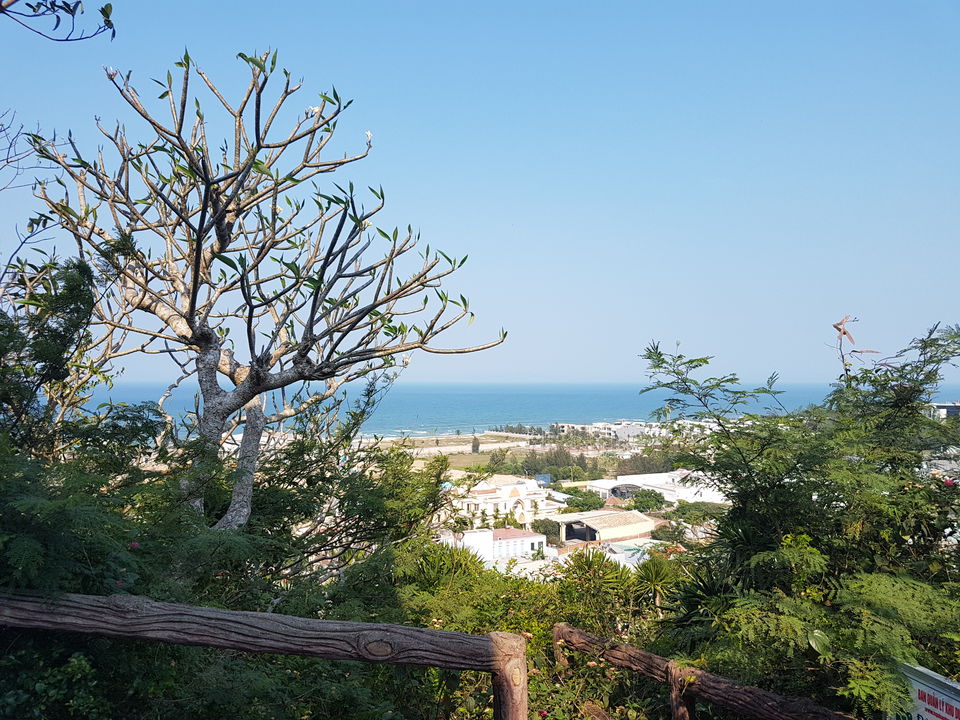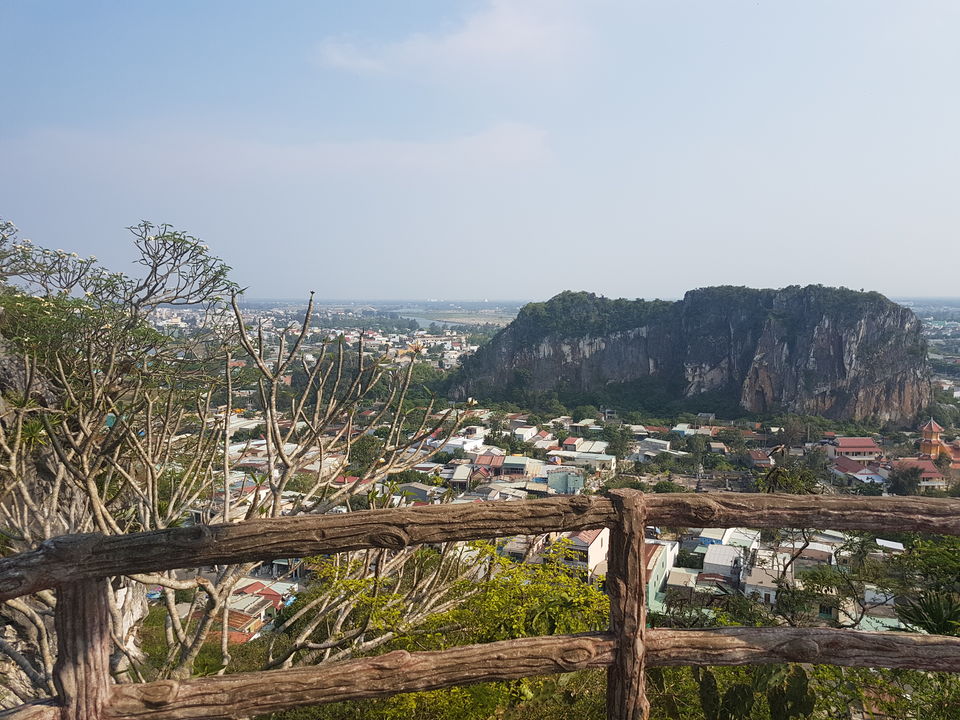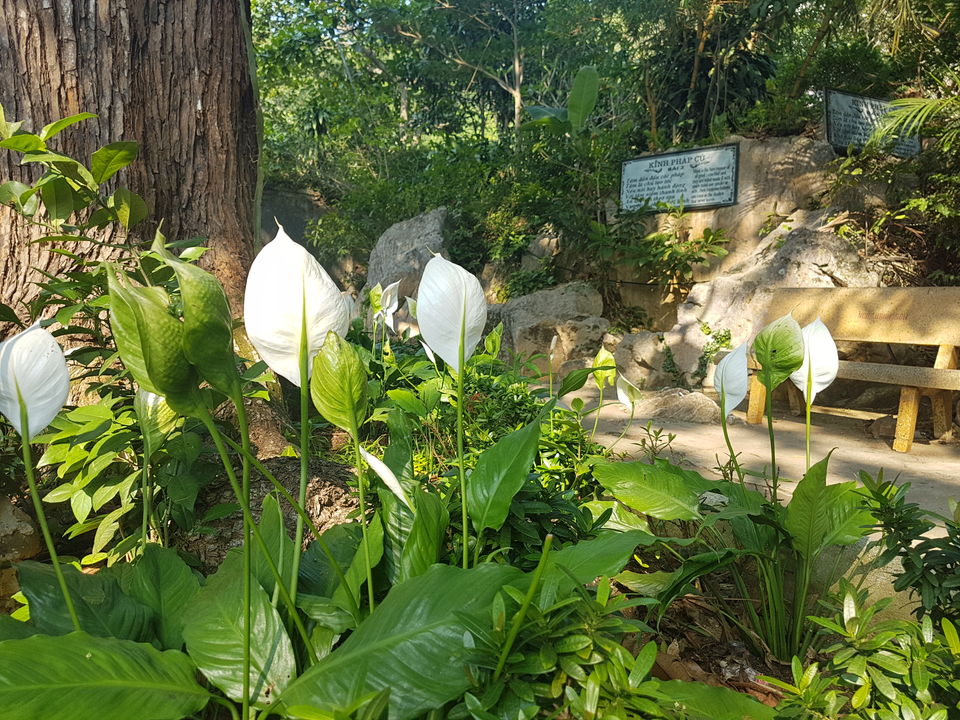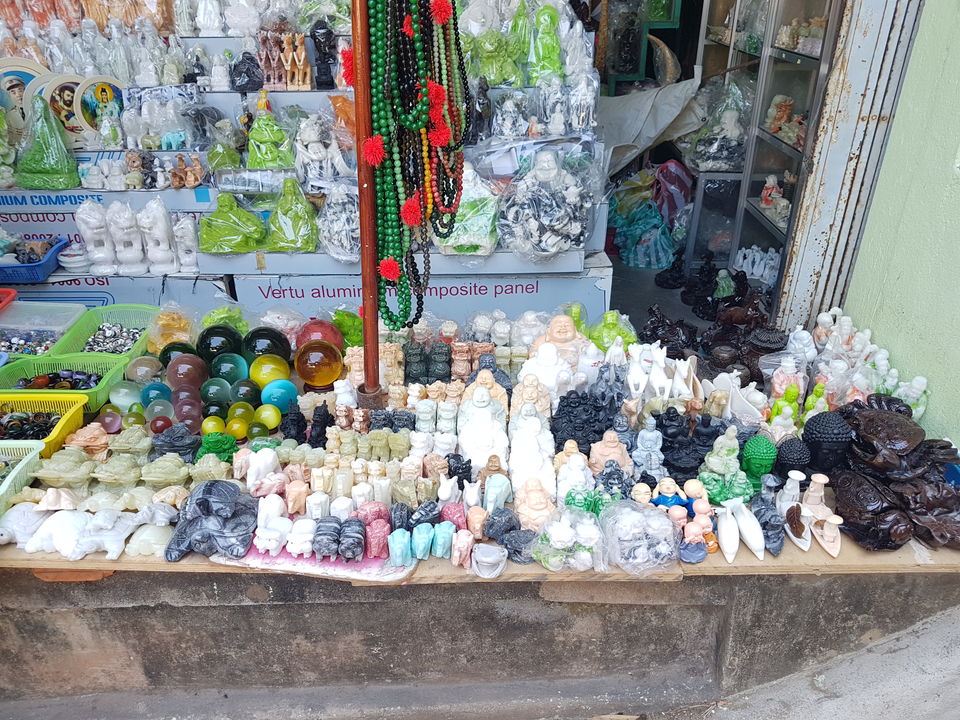 Also found a wonderful family run roadside stall,where I had my lunch.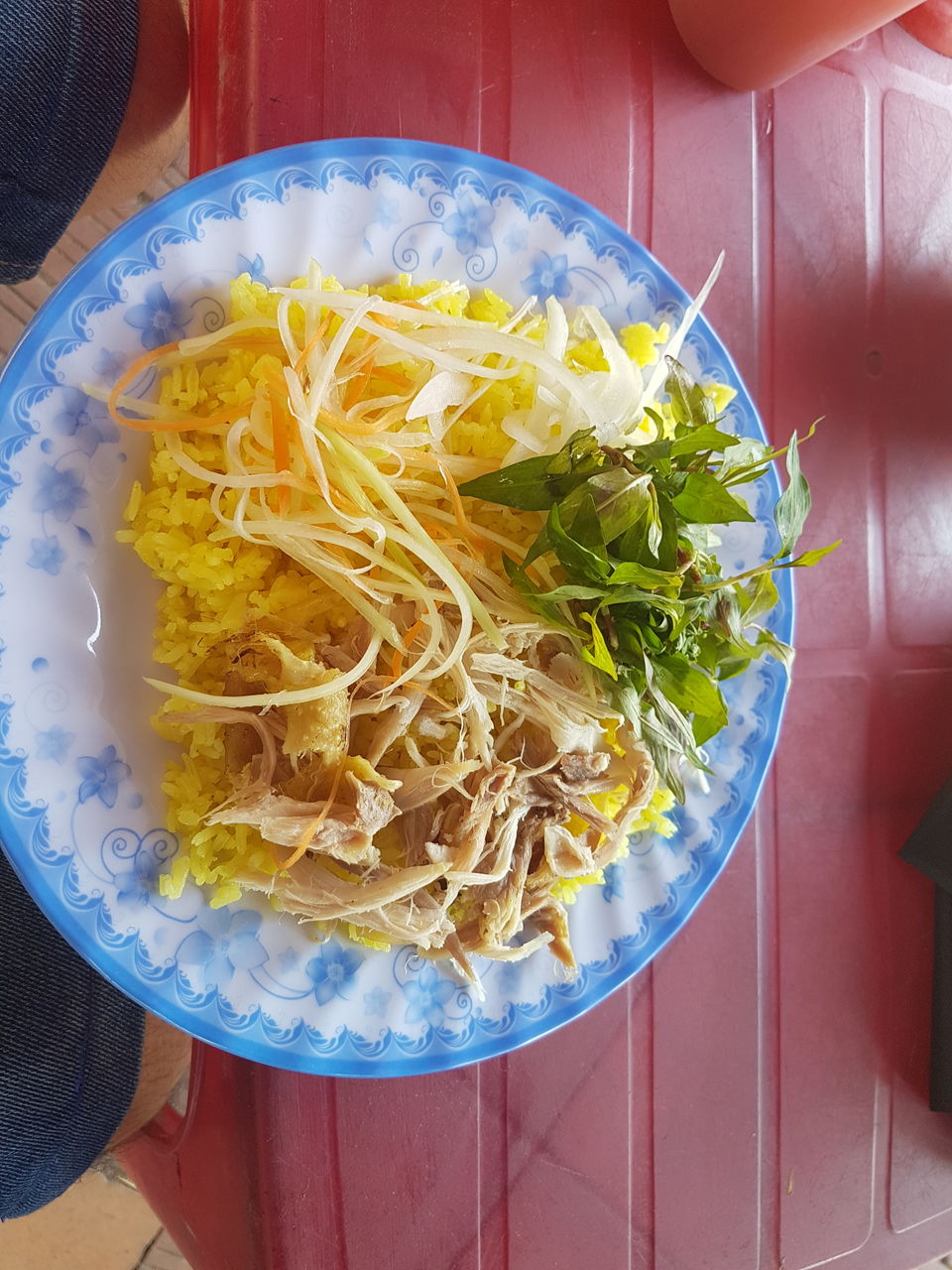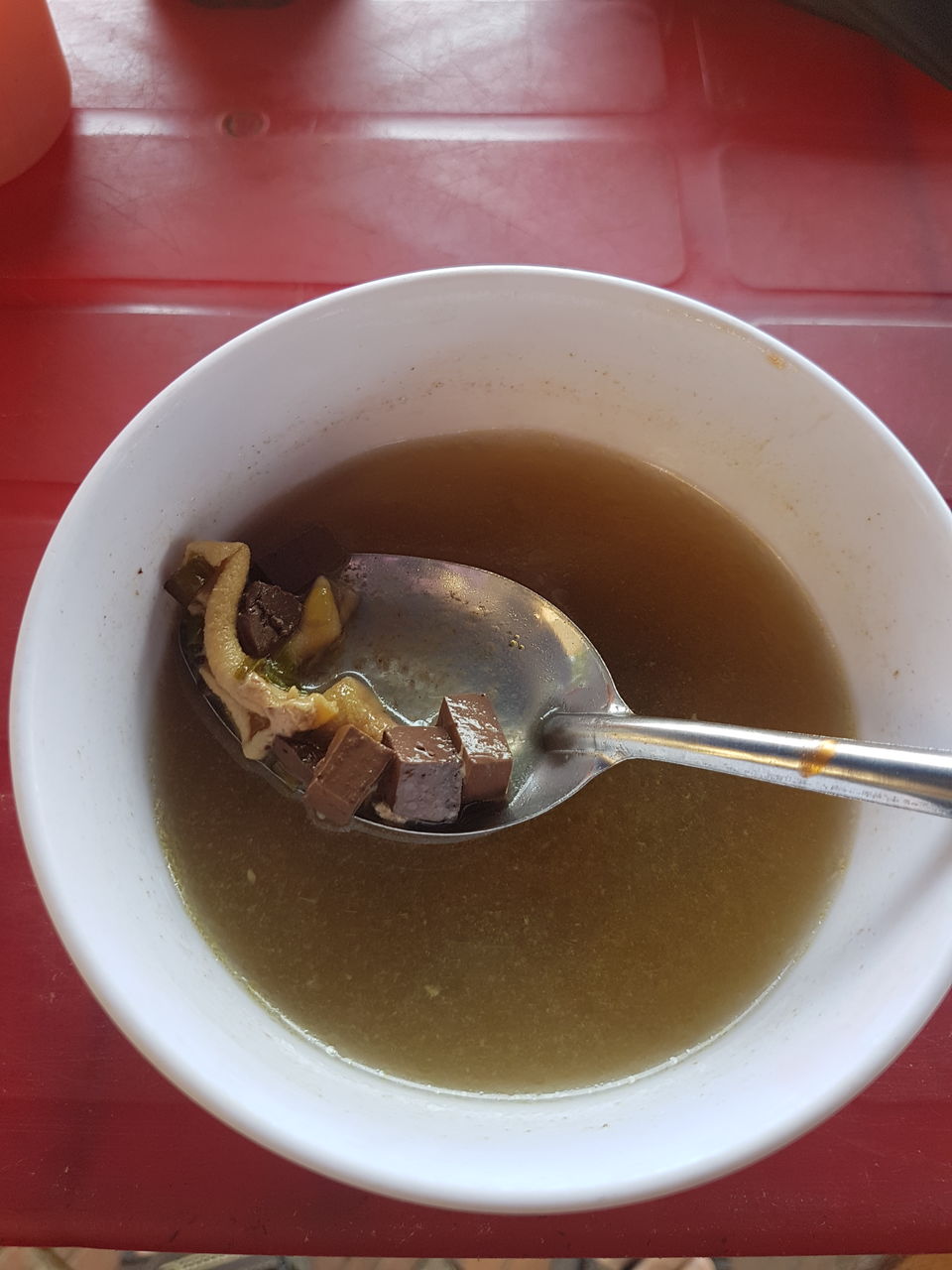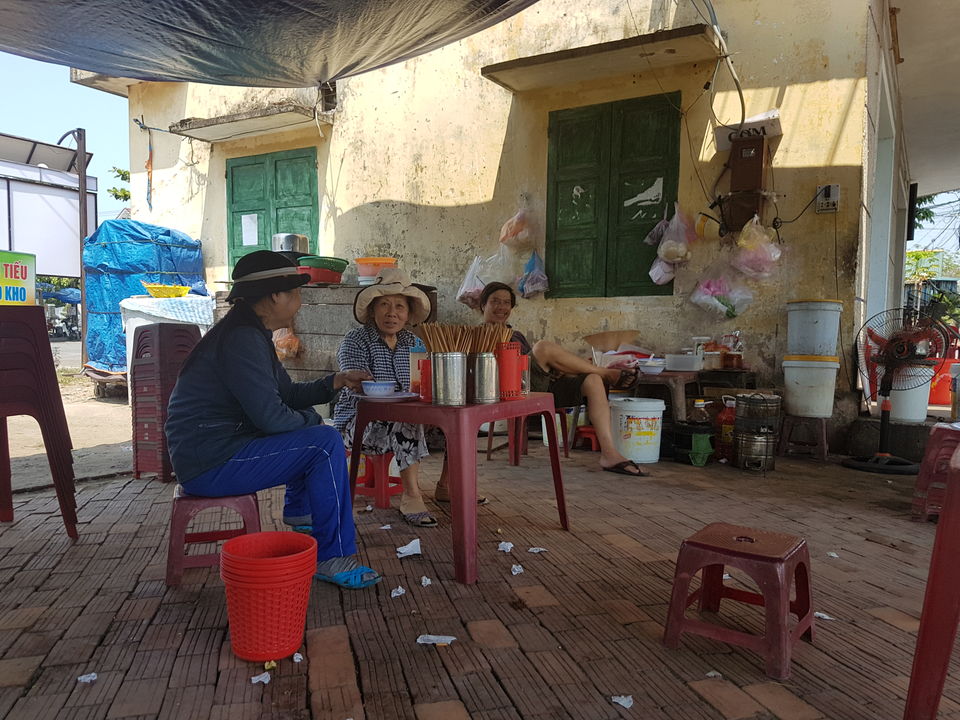 In the evening,luckily,I came across a very local delicacy of Boiled Fertilised eggs (also quite common in Philippine,known as Balut).Trust me,you should try it.Its the perfect example of how 'looks can be deceiving',as it was quite delicious.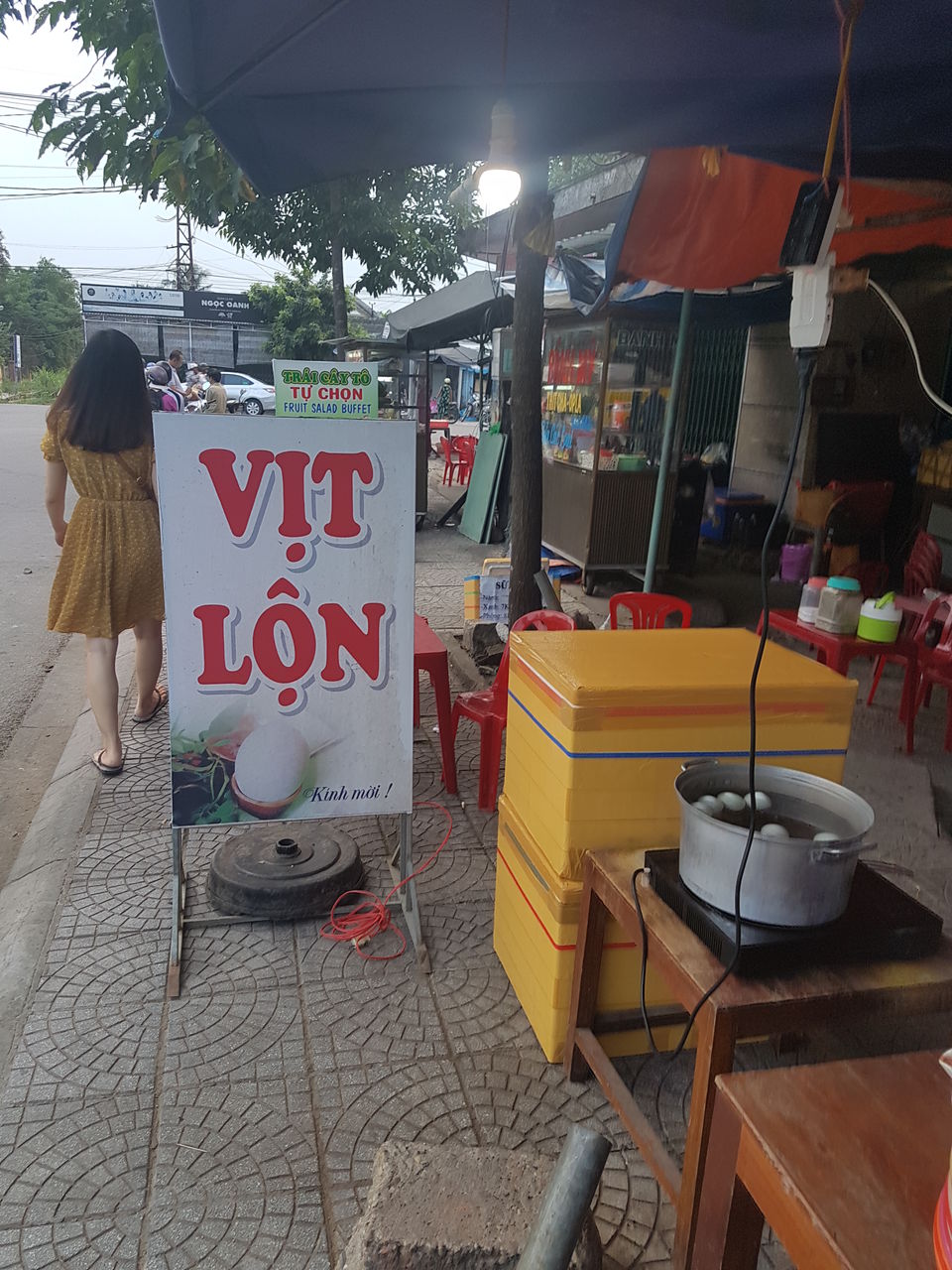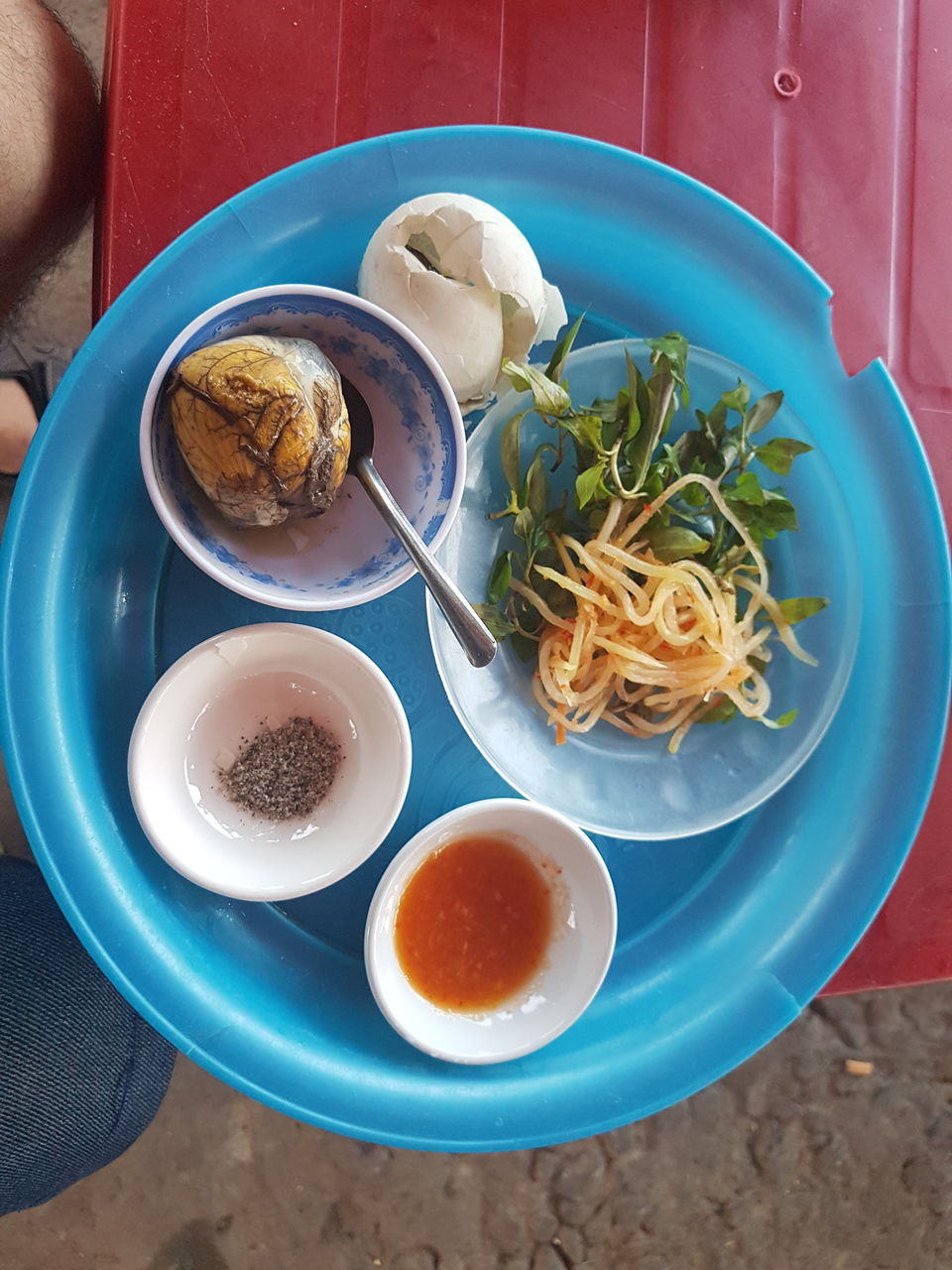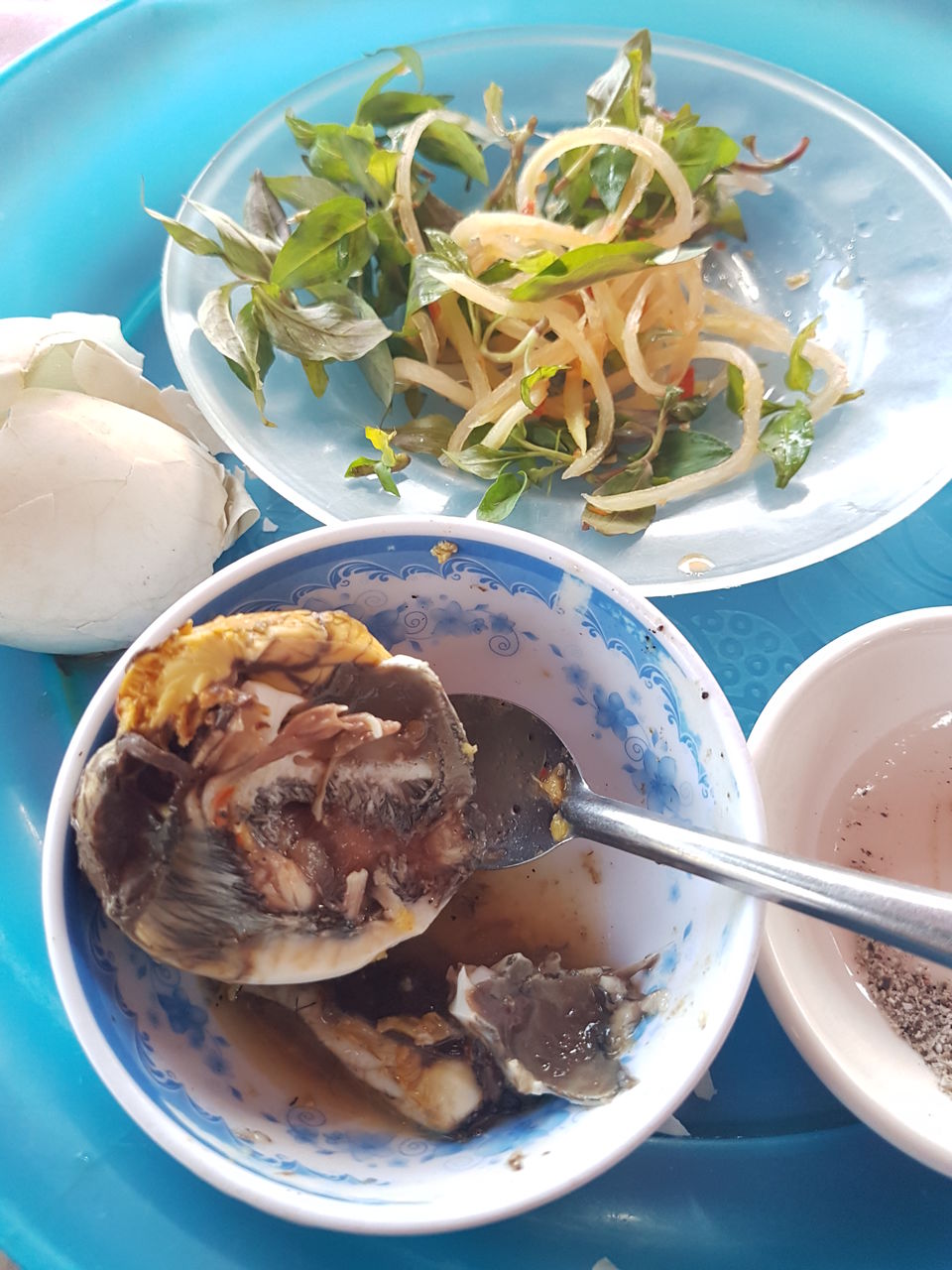 Next morning I was greeted by a traditional style Vietnamese coffee from the host family.Vietnamese coffee is quite strong in taste,so occasionally its over-balanced by condensed milk.Interesting idea,as well as delish!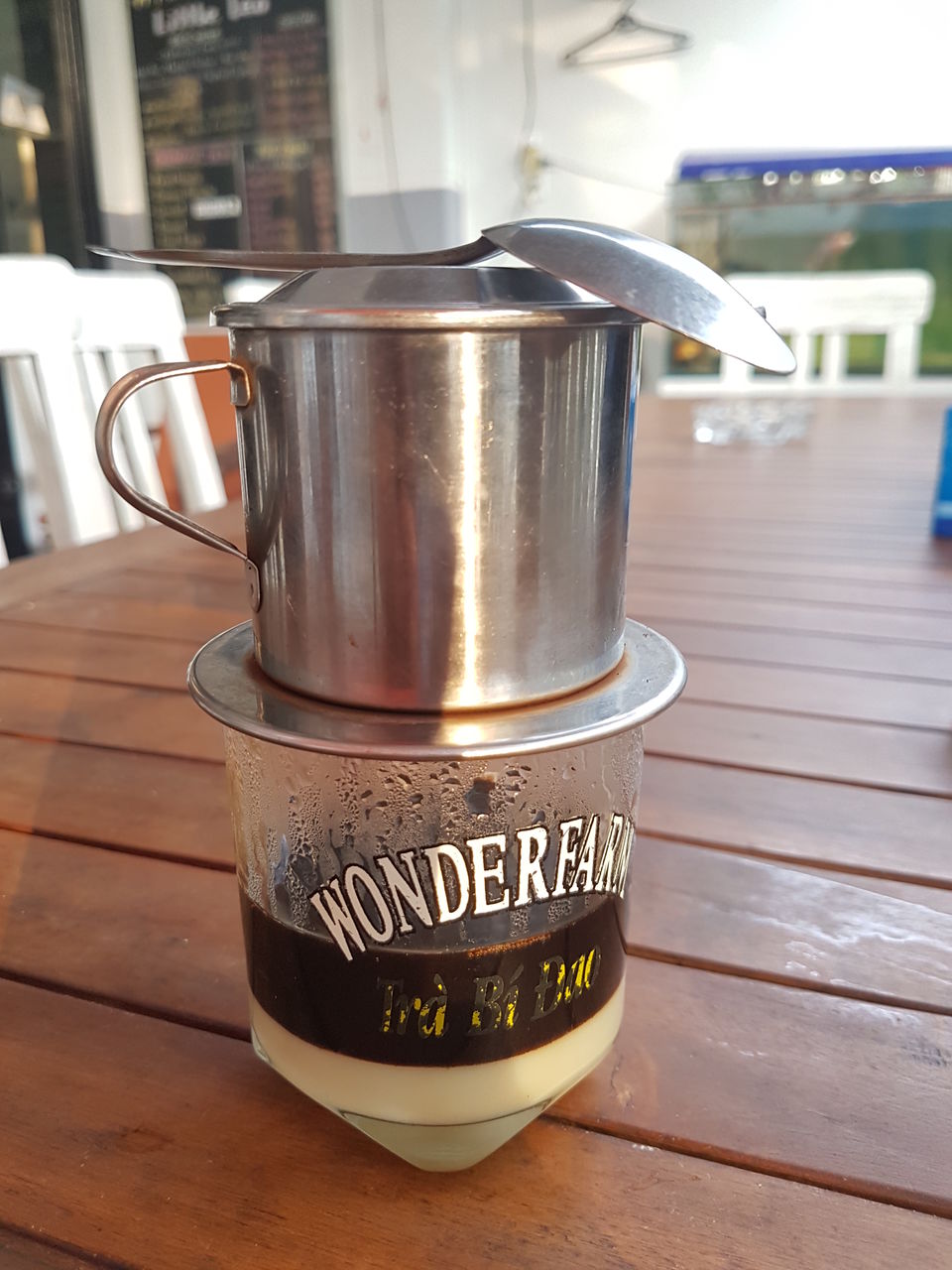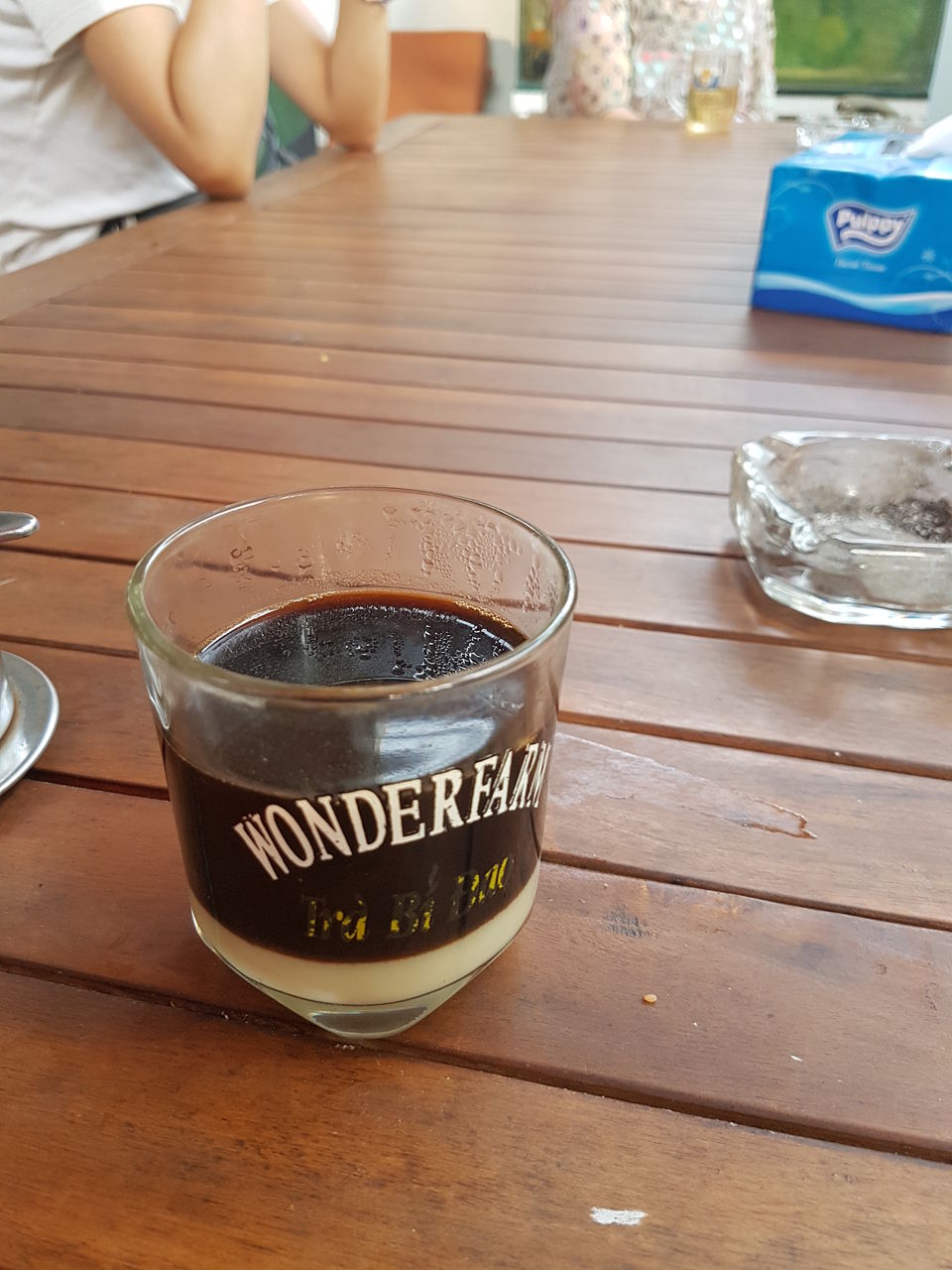 Then went on to catch my flight to Saigon.
Saigon is a hustling bustling city,with full of cars & traffic;yet its not chaotic as one may imagine.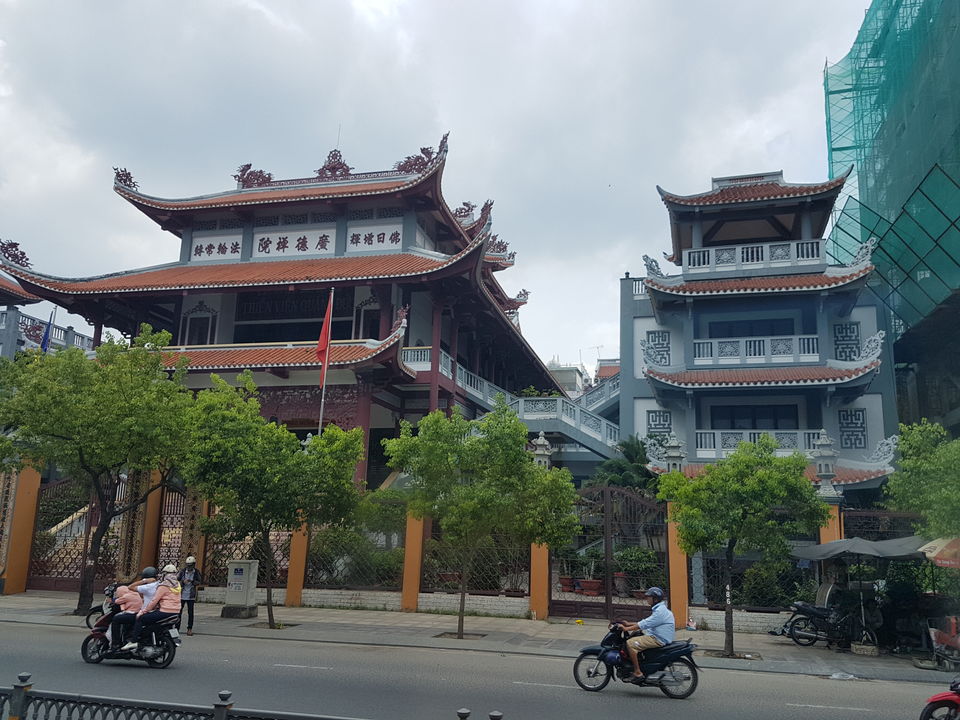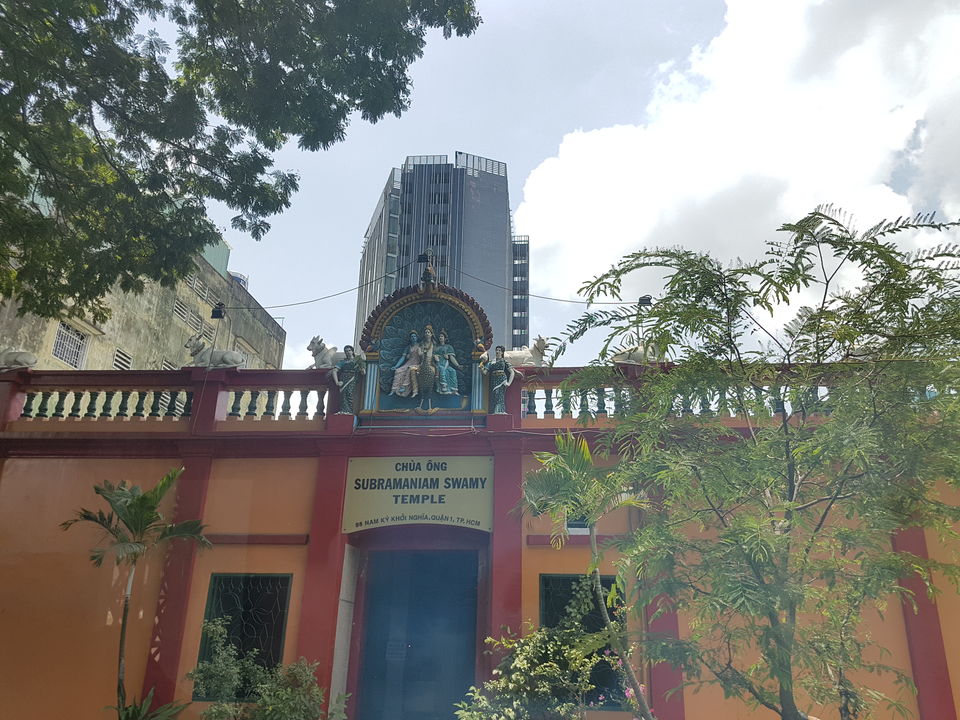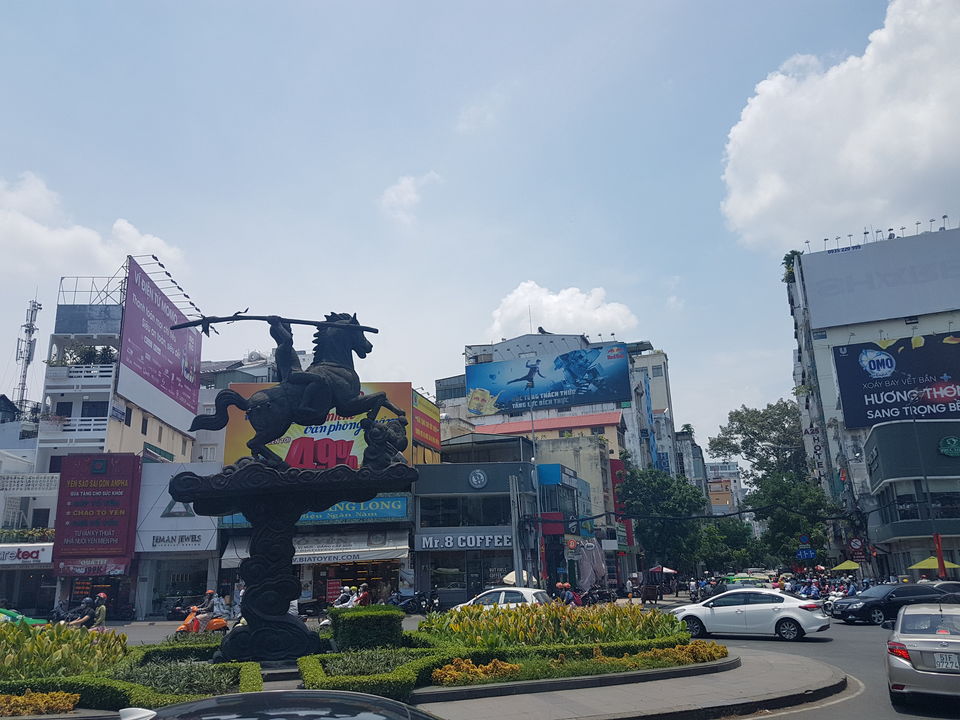 It was quite hot during the day.Also the city-vibe was not much appealing to compared to my past few days experience.So just went out on foot to explore around the Backpackers' area only.
The Streets of Saigon !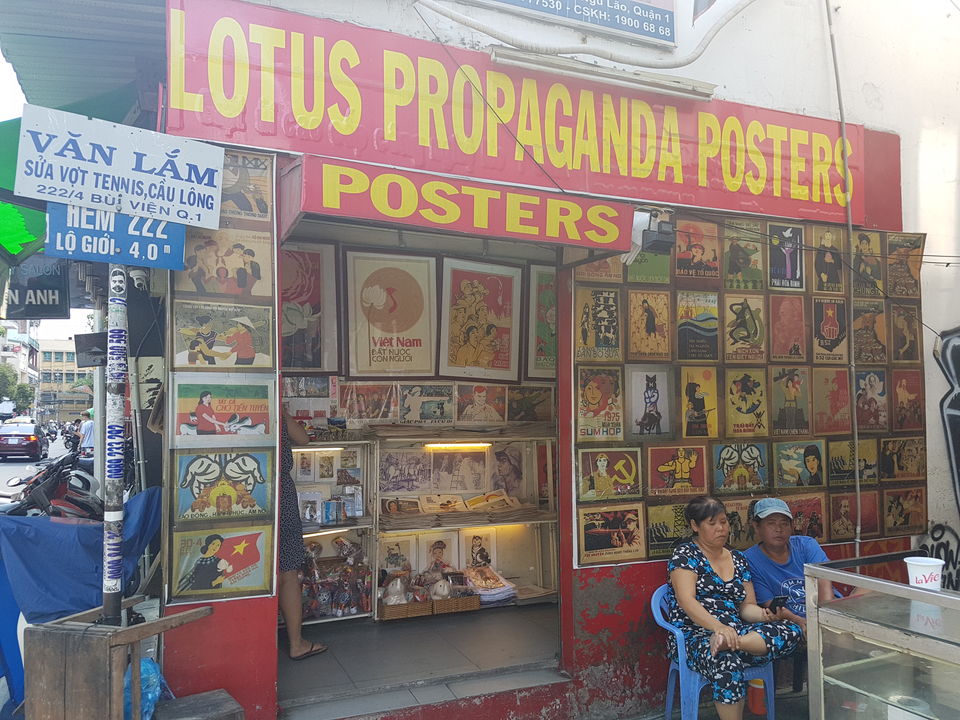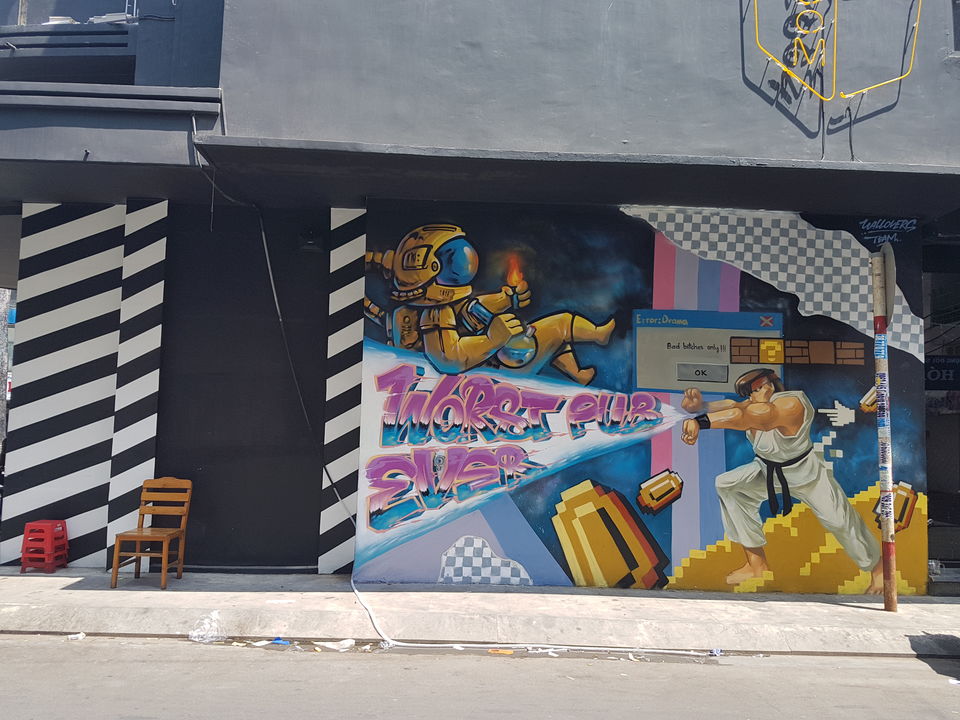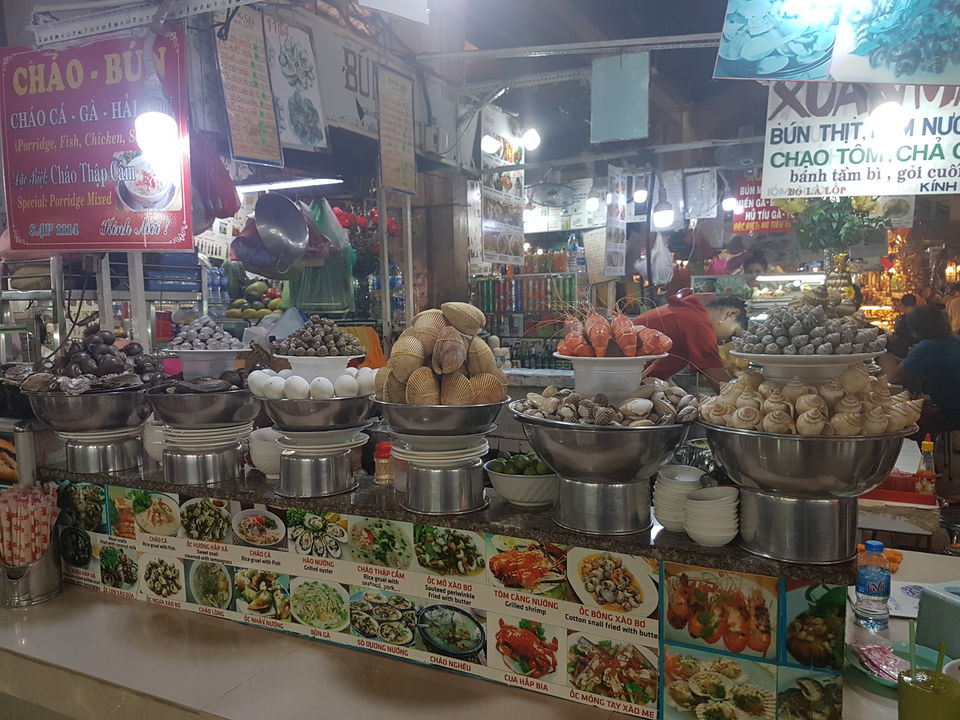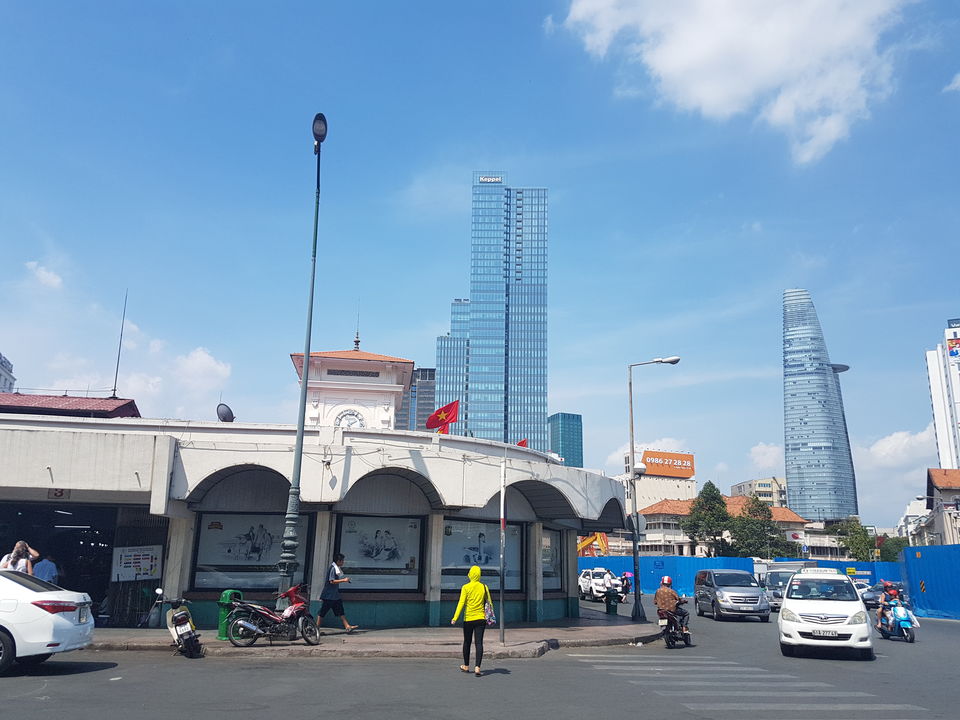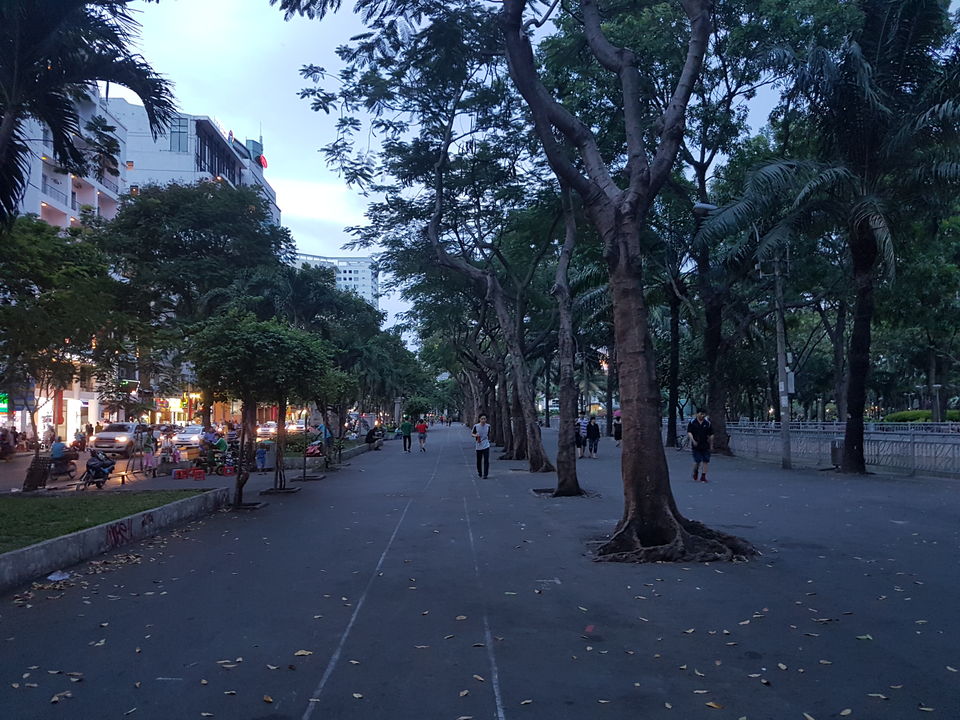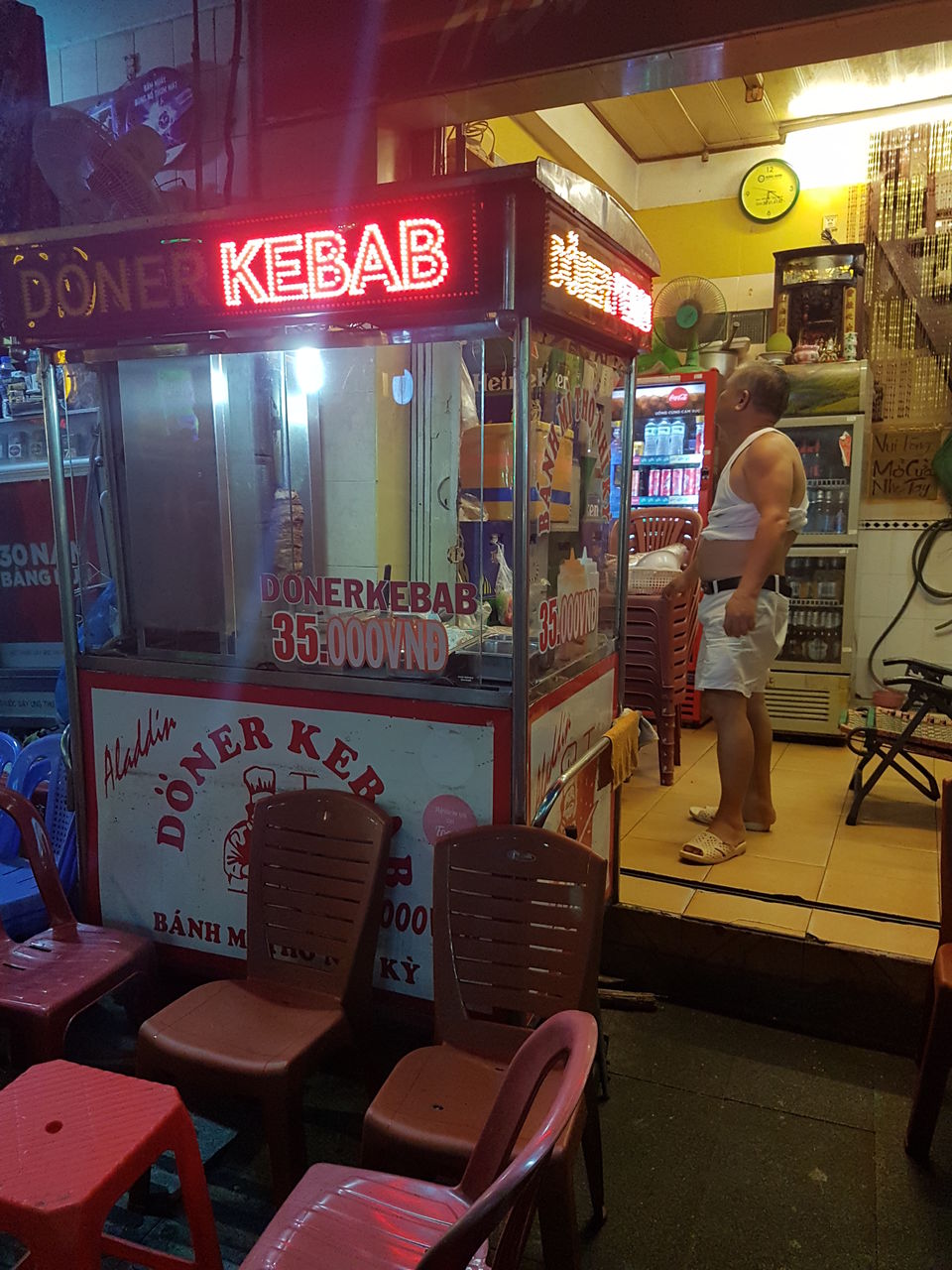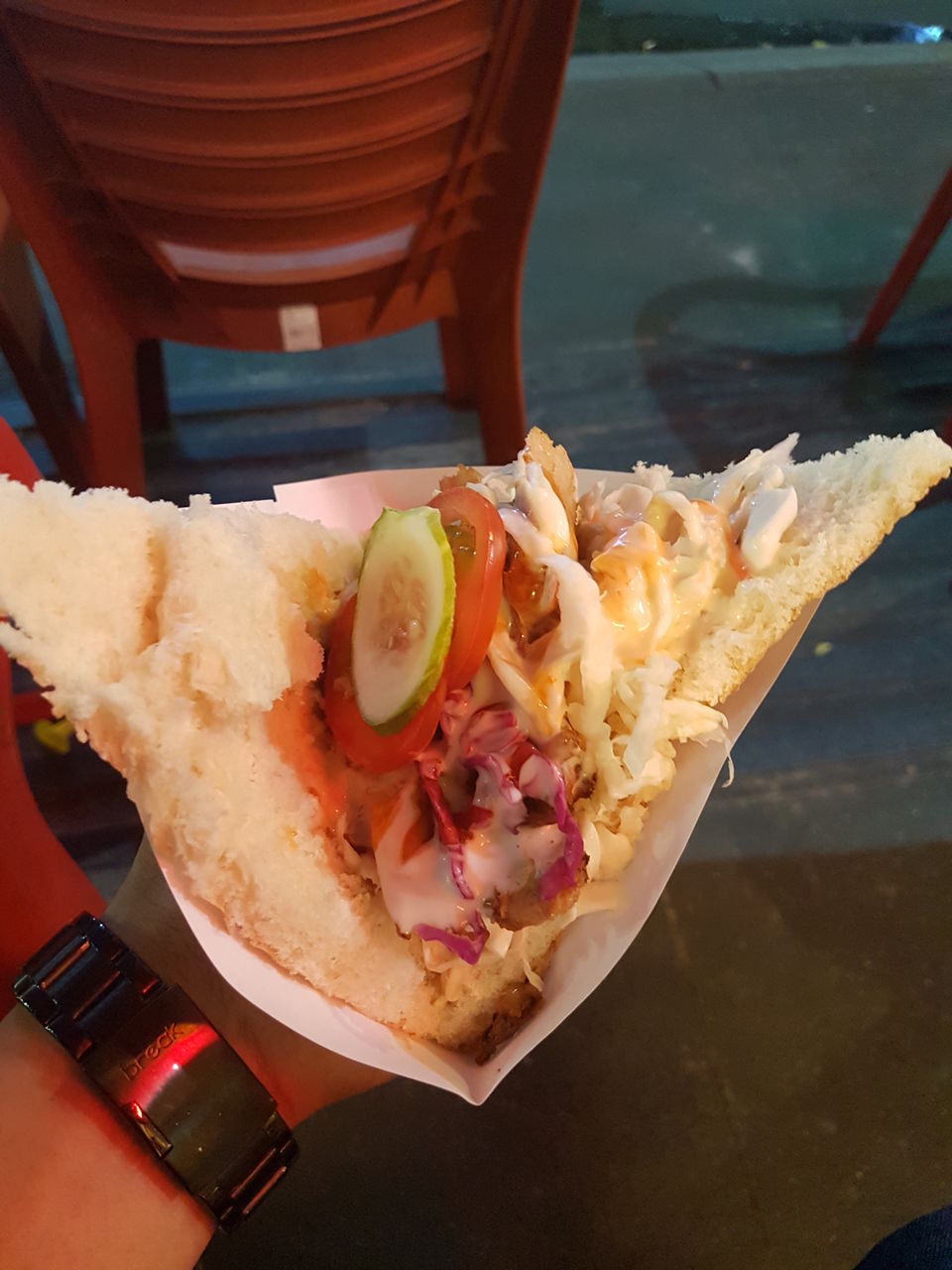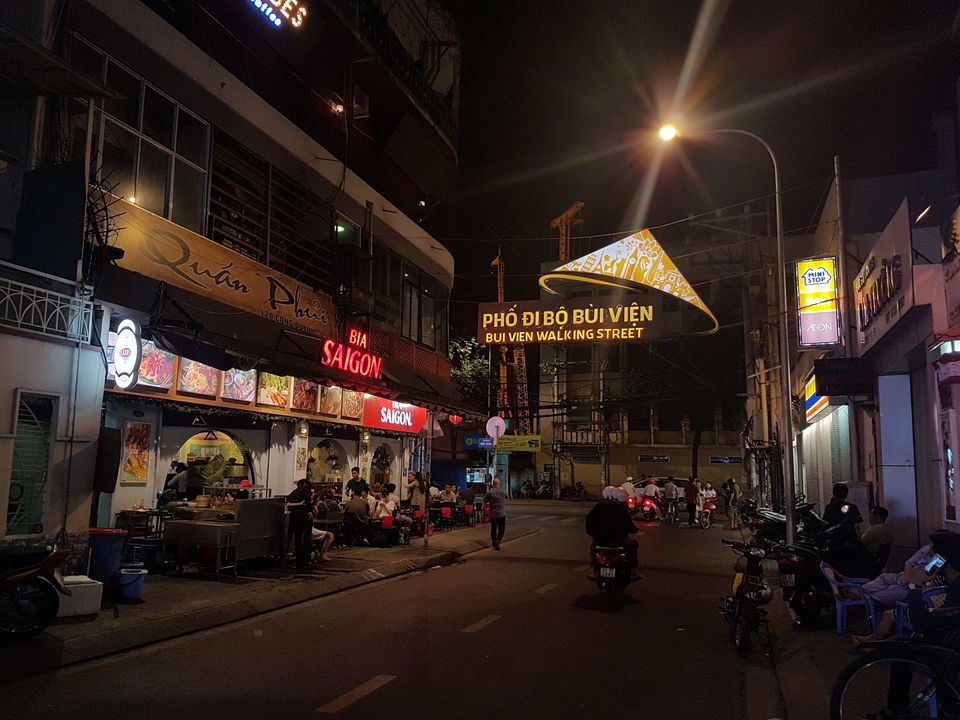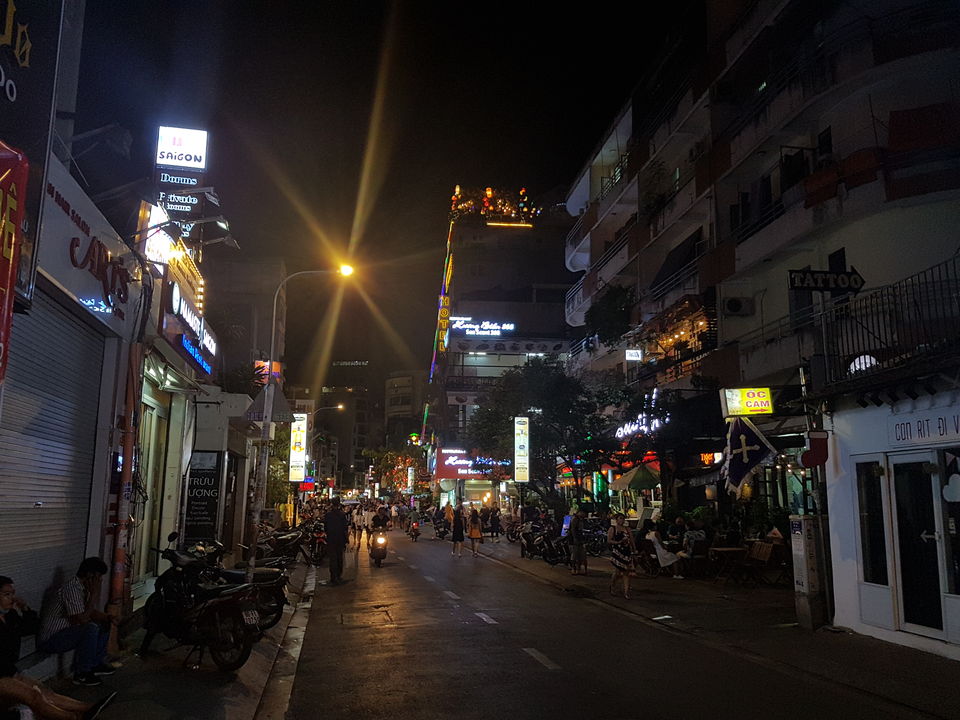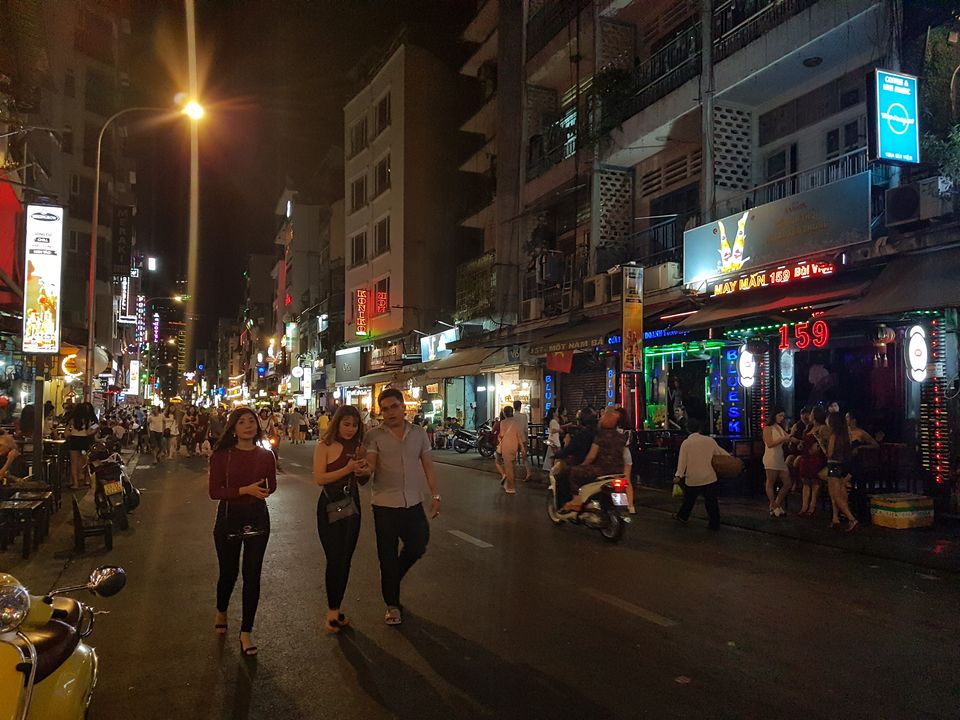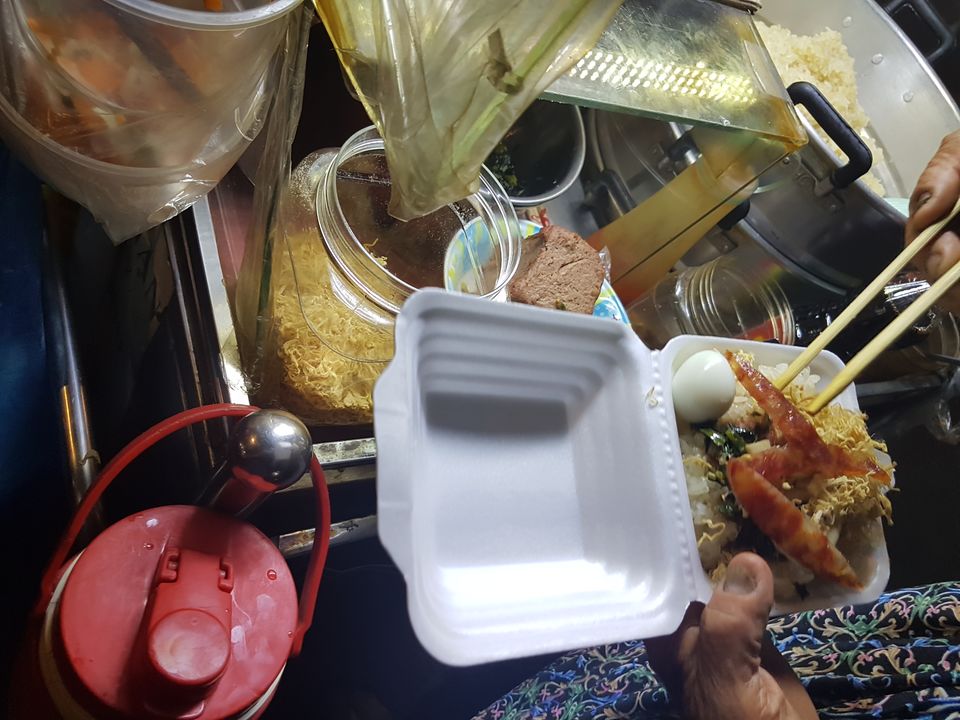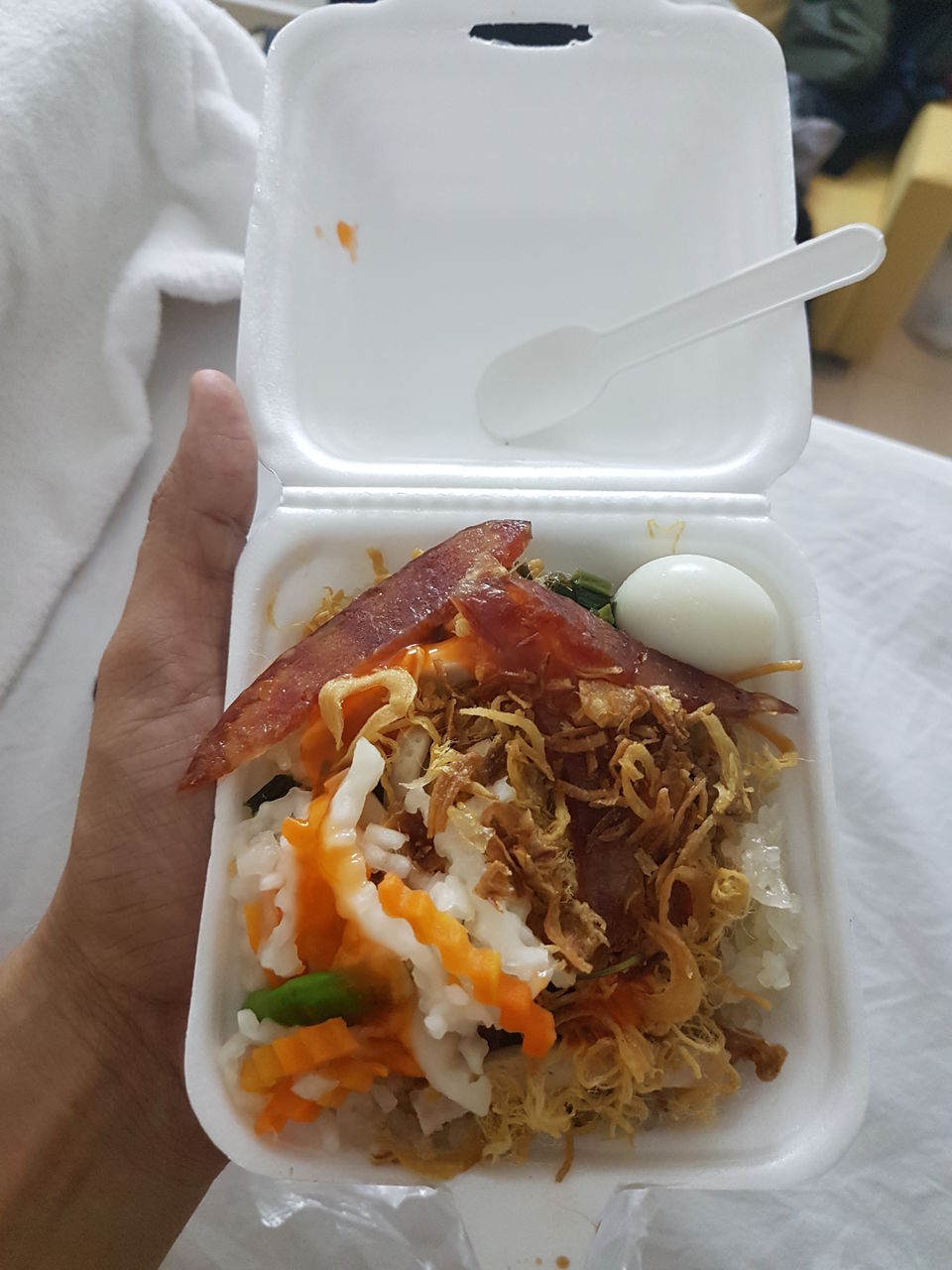 Day 7,my last day in this amazingly beautiful & diverse country.I completely to agree with my fellow travelers everyone of whom has agreed to Vietnam being their most favorite country.The diversity in its nature & food quite overwhelming.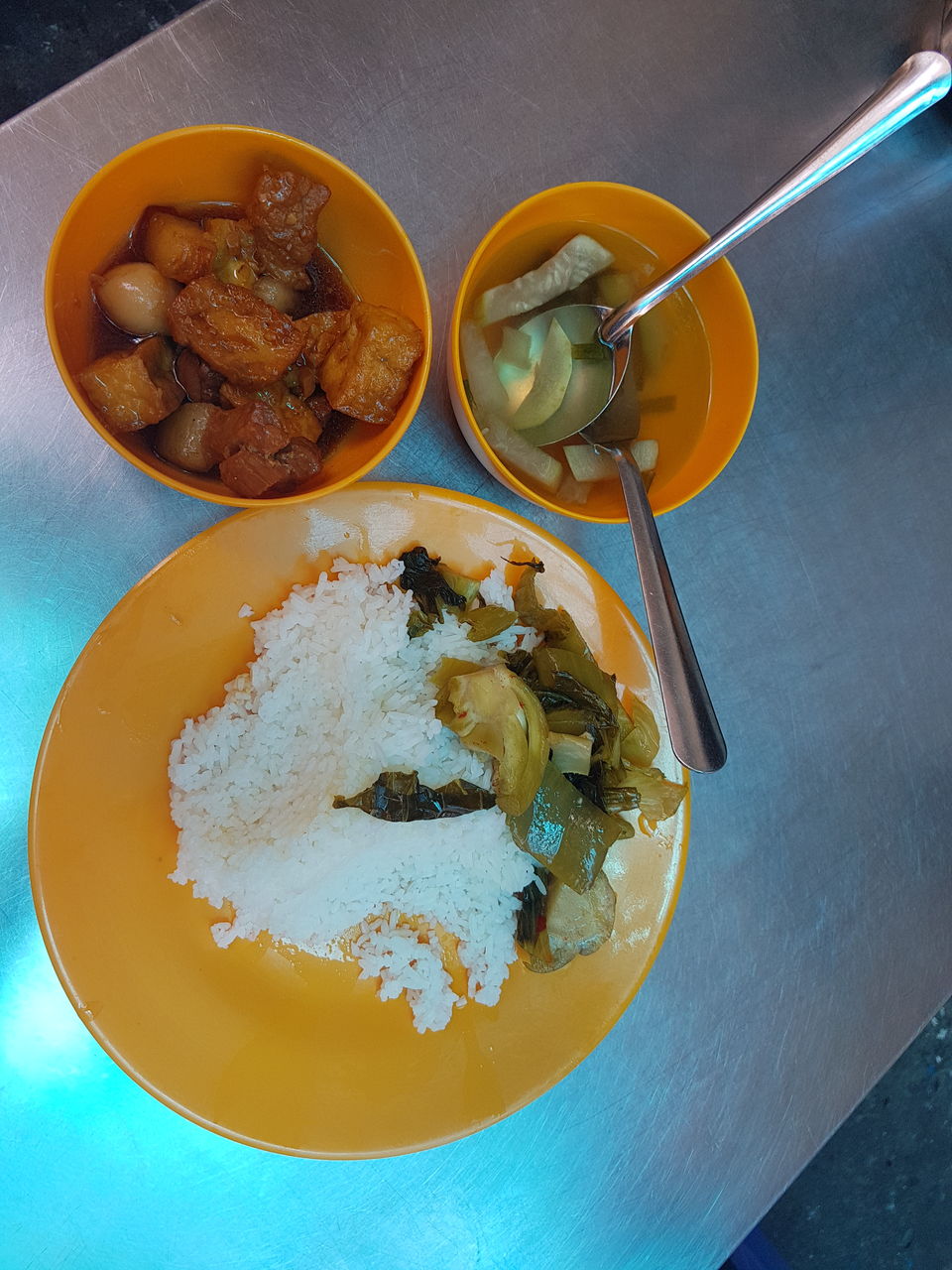 EXPENSES -
Accommodation : 5 $ per night (dorms in hostels)
Visa Approval letter : 10 $
Visa Stamp at airport : 25 $
Flights : Rs 22,074 (2 International & 2 domestic flights)
Ha long Bay Day-trip : 25 $
Rest are for meals,local transport & fees at specific spots.