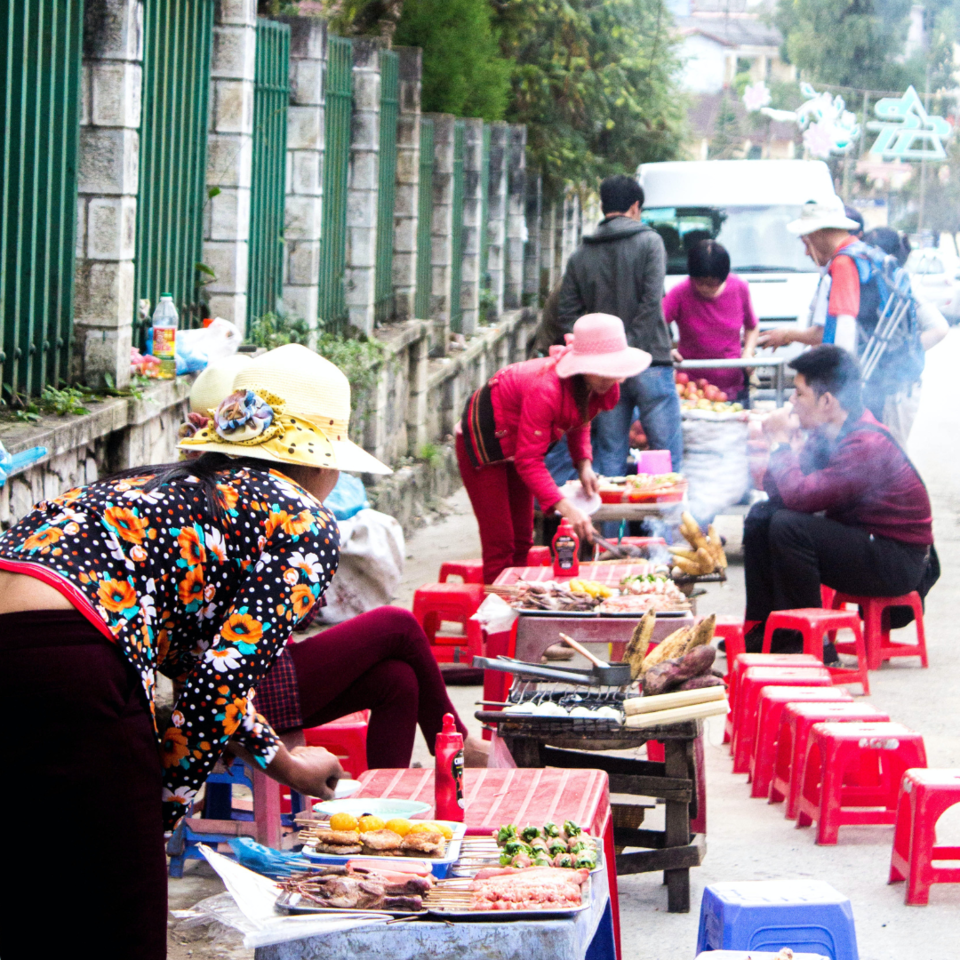 Vietnam, like most of the other South East Asian countries is known for its meat-y delicacies all across the globe. It is hard to be a vegetarian when there is at least one non-veg ingredient in the Vietnamese cuisine. But in the hordes of frog legs, snails, pork, dog meat etc. we forget that a lot of people here follow Buddhism. Moreover, vegetarianism is becoming more and more popular as a result we can see Vietnam's landscape dotted with quite a few vegetarian restaurants.

While it may not be hard to find a few vegetarian dishes in any of the restaurants and sometimes even the street food stalls the chances of it being cooked in separate pots and pans are far too less. Also, most of the places cook their food in fish oil – no matter veg or non veg.
Pro Tip for Being a Vegetarian or Vegan in Vietnam
It is very easy to figure out the vegetarian section in a menu card since most of the menus are in the English language. If you still may have difficulty your word is- Chay, meaning vegetarian. So all you got to do is spot that word or ask the vendor if it's chay\vegeterian. Vietnamese love to cook with fish oil. If you aren't at an all-vegan restaurant, always check if it's made in fish oil before ordering.
When looking for Vegan/Vegetarian restaurants I always use the app Happy Cow, check it out!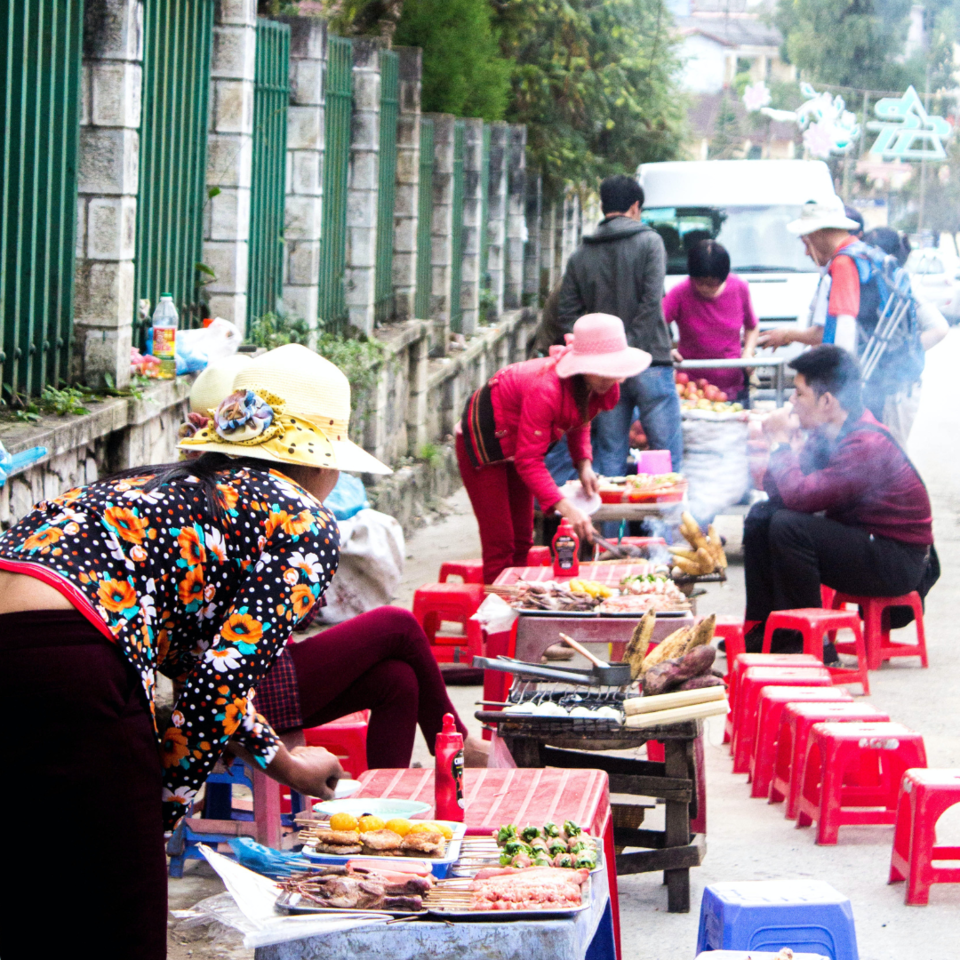 Best Vegan/Vegetarian Places in Vietnam
Vegan Bánh mì, Hanoi:
A vegan food cart based in Hanoi. They don't only sell Banh Mi but also a few other popular dishes like noodle salad, spring rolls & pho. The cost range from 30000 - 40000 VDN.
Vegan Family Restaurant, Ho Chi Minh:
Located in the very popular District 1, this restaurant offers a variety of traditional & western options to choose from. The menu is all organic & super affordable. Hot pot is a must-try here.
Veggie Saigon, Ho Chi Minh:
One of the highest-rated vegan restaurants in Ho Chi Minh & for the right reasons. A tastefully designed traditional Vietnamese menu with affordable prices. You also get a discount if you bring your own cutlery!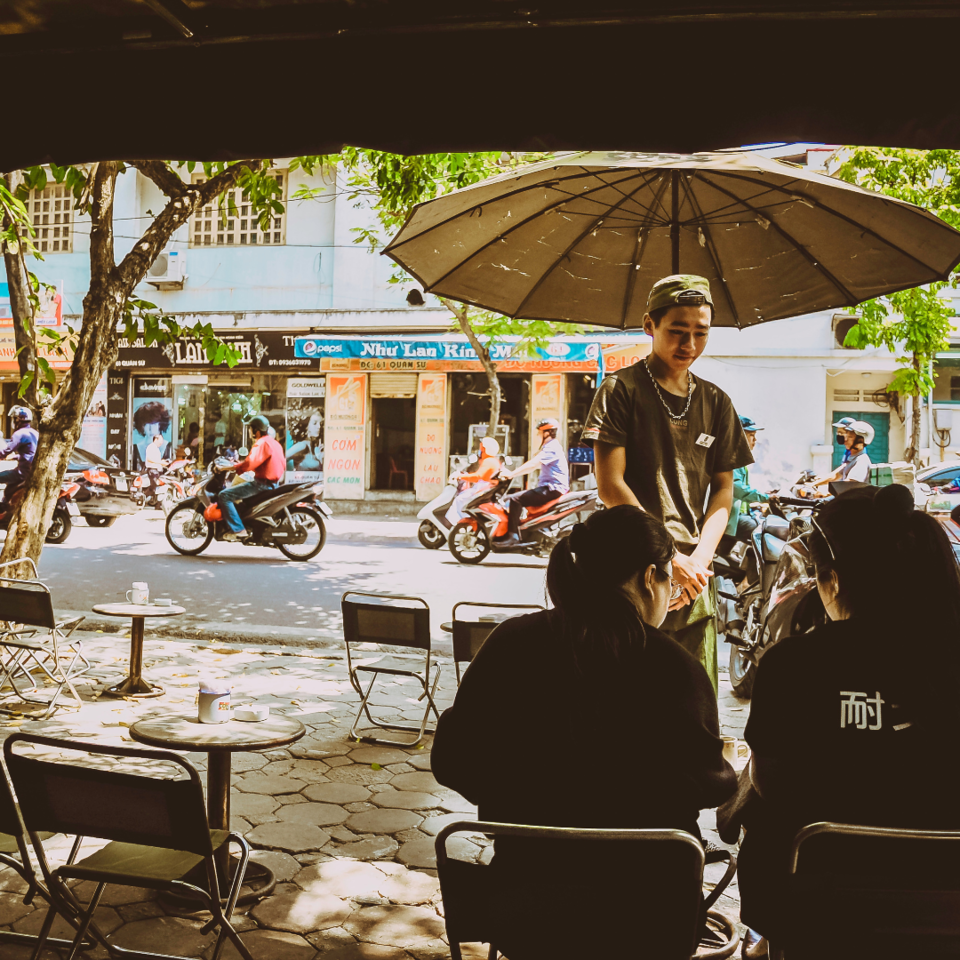 The Fisherman, Hoi An:
Once a seafood restaurant now turned into a vegan haven! The name is misleading, but that's that. The menu is all vegan & if the food doesn't take your breath the view from the cafe sure will. Try their smoothie bowls for the perfect start of the day.
Ans Vegetarian Cuisine, Da Nang:
This one's not a fully vegan restaurant but offers a variety of options on the menu. Do try them out while in Da Nang.
Au Lac Chay, Nha Trang:
This one is an experience! They offer only a daily special menu with each item just about $1, pick from an array of dishes at this homestyle place.
Filthy Vegan, Ho Chi Minh:
A fun vegan take on western delicacies. Located in the heart of District 1, Filthy vegan takes zero waste seriously. They also have an all-vegan bakery to satisfy your sweet tooth cravings.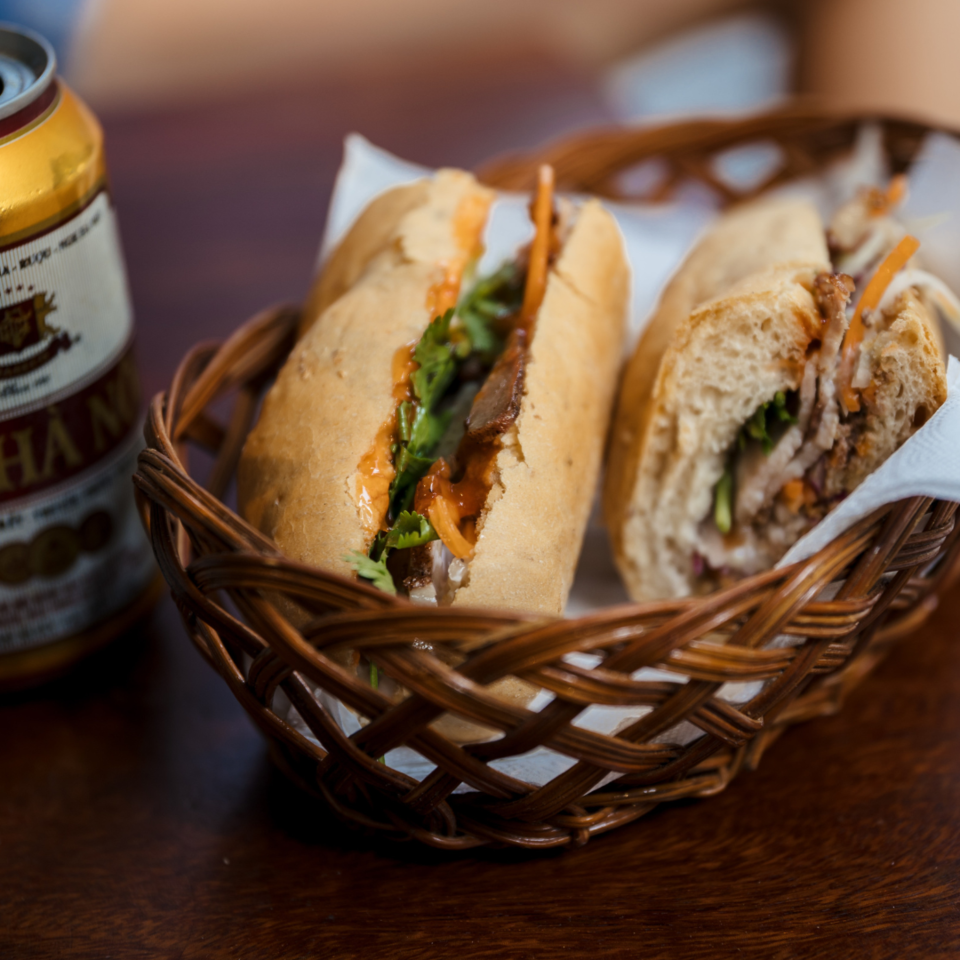 Banh My Chay, Da Nang:
A food stall serving the best of Banh Mi that Da Nang has to offer, all vegan of course!
Chickpea Eatery, Da Nang:
A cute cafe serving homestyle meals from fried rice, pho, and noodles to buddha bowls. Name it, they have it.
Nhat Da, Hoi An:
A daily buffet-style eatery. They are known for their mock meat & bamboo dishes. A wonderful place for a simple wholesome meal.
Popular Vegetarian Dishes in Vietnam
Pho:
I believe Pho is on the top of everyone's list who travels to Vietnam. For those who do not know what Pho is- it is a noodle soup with bean sprouts, herbs and chicken\beef. As far as I am concerned every other street food corner or restaurant I went to had Pho Chay (What a delight!) You know what is better about Pho apart from being a whole meal? You can get it in as less as $ 1. Yes! You read it right, but it is true for most of the street food in Vietnam.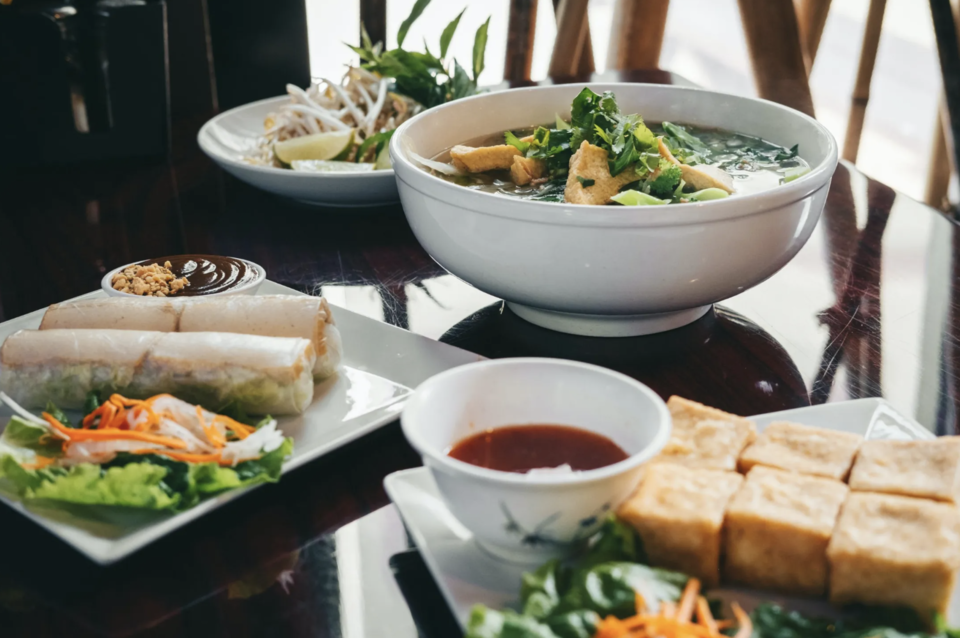 Banh Mi:
This is nothing but a lot of salad, cheese and some meat stuffed in a baguette. You can ask the vendor to just put salad and cheese and get it for a lesser price. No matter where you are in Vietnam you will definitely find a stall selling Banh Mi and believe it or not it became a staple for me throughout me stint in the country.
Sticky Rice:
You will come across Vietnamese ladies selling sticky rice with different flavours, I spotted them generally early morning. While I did not try all the variants, sticky jasmine rice with mango was my favourite.
Bánh Xeo Chay:
Crispy rice flour pancake, filled with sprouts, mushrooms, and other veggies. You roll your Banh Xeo pancake in salad leaves or rice paper in some places, which results in a huge tasty roll.
Morning glory with garlic:
An essential dish served with most Vietnamese meals. It is a simple dish of water spinach, and garlic served with rice, but oh so delicious.
Braised tofu, mushroom, or eggplant:
As the name suggests. This one is piping hot and best had with a side of rice.
Summer rolls:
Fresh rice paper rolls loaded with vegetables and sometimes even mock meats. They are light & hearty.
Tropical Fruits:
Vietnam is a home for a variety of tropical fruits and as a fruit lover I just could not get enough of it! From the rare dragon fruits, rambutans, peaches to mangos, pineapples, watermelons name it they have it!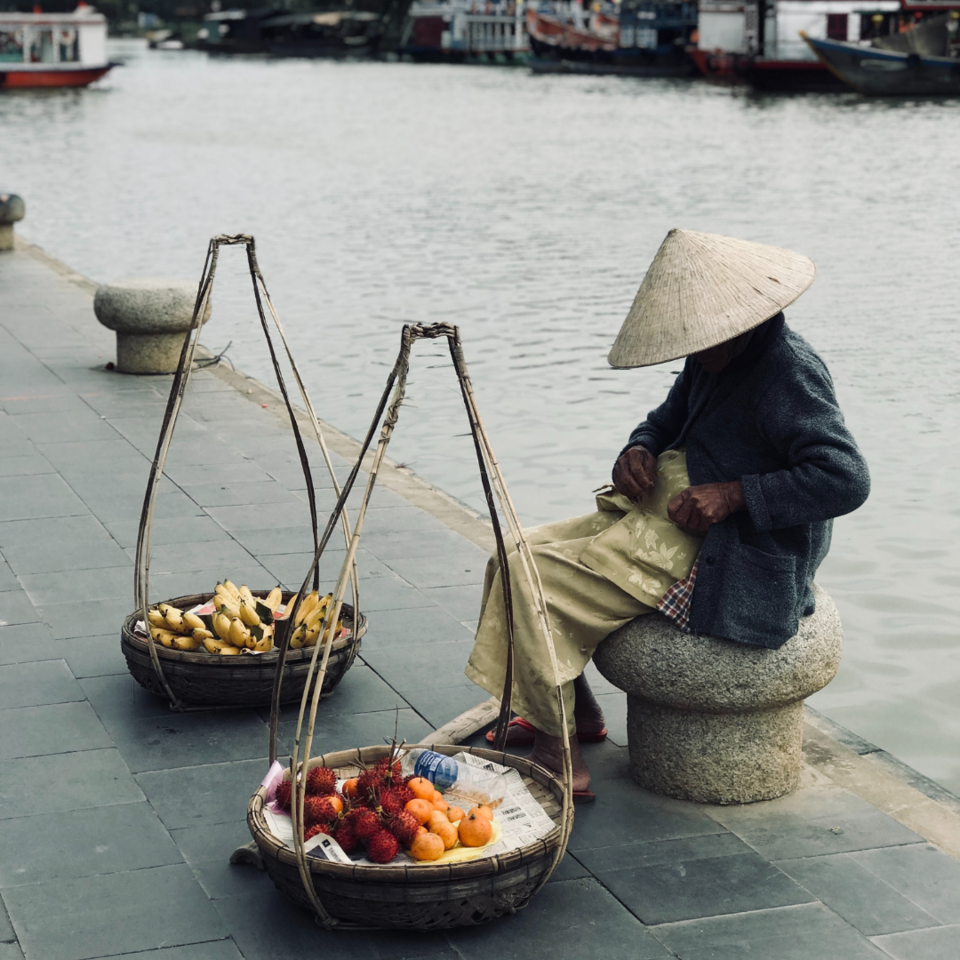 Apart from the few street food mentioned above you will find Fried rice, fried noodles, stir friend vegetables and what not. There are a number of Indian and Buddhist restaurants serving vegetarian food. I did not try the Indian food in Vietnam but from what I hear it is pretty nice (may be not for an Indian). The variety of veg food may be lesser than the meaty delights that they have to offer but that should not stop you from tasting some amazing flavours of Vietnam.
This guide to vegetarian food in Vietnam was originally published on the blog Of Miles and Musings
Happy Traveling!