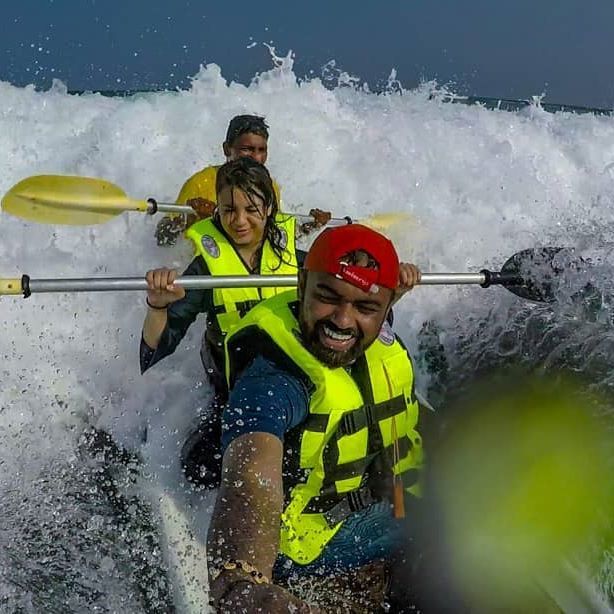 I am sure if you are into adventure sports you would have done kayaking atleast once based on how easily the sports is accessible in goa and other beaches throughout India.
And while Kayaking is definitely fun in itself ,while in Vizag on my all india ride we ended up doing something more.
Apparently there is an extreme version of Kayaking where you ride on or rather surf on the waves of the sea,and that's exactly what we did.
And I would let the video do the talking of how fun it was.
Enjoyed it.
Follow me at instagram.com/Khiskabanda and youtube.com/khiskabanda for more such stories.