The love for adventure sports is picking up in India, especially top watersports like Surfing and Kayaking. While people are getting fascinated with these activities, there is a gap in the number of places we can learn the basic or pro level of these sports.
Surfing India - India's first-ever Surf Camp, is there to help us get a little closer to our surf dreams! The best news is that they just opened up in Morjim, Goa.
So let's dive into what exactly Surfing India has to offer us.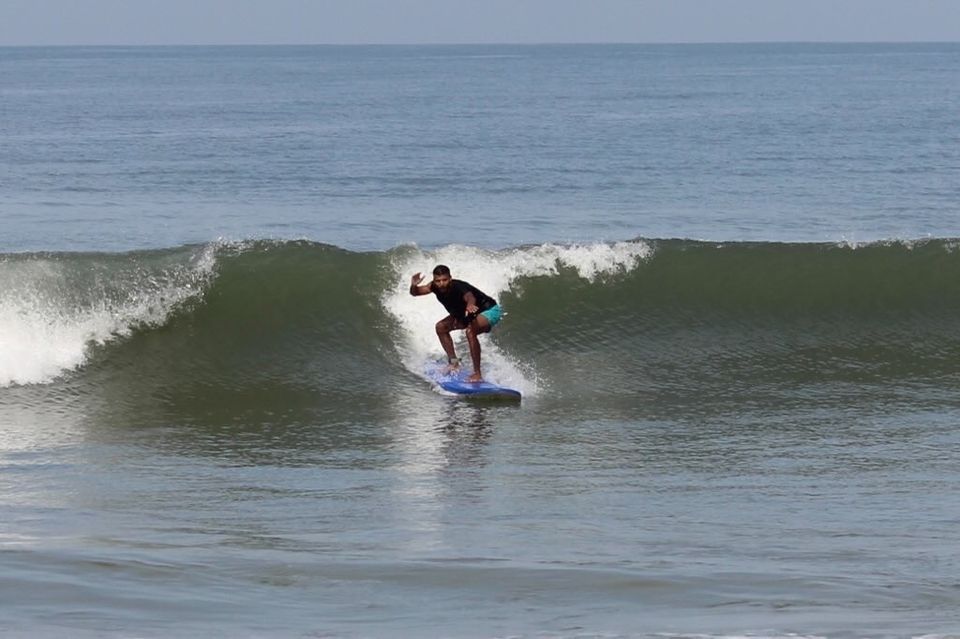 What is Surfing India all about?
Established in 2004, Mantra Surf Club at Mulki on the western coast of Karnataka offers Surfing, SUP surf, surf lessons, surf yoga, stand-up paddle, yoga meditation, jet skiing, wakeboarding, waterskiing, backwater riverboat tours, kayaking, cycling tours along with yoga and more. So if you are looking for a surf school with lots of fun, Surfing India should be your go-to destination.
They have the equipment and instructors you need to learn surfing. You will have an amazing stay with Clean rooms, high-speed Wi-Fi and home-cooked vegetarian meals!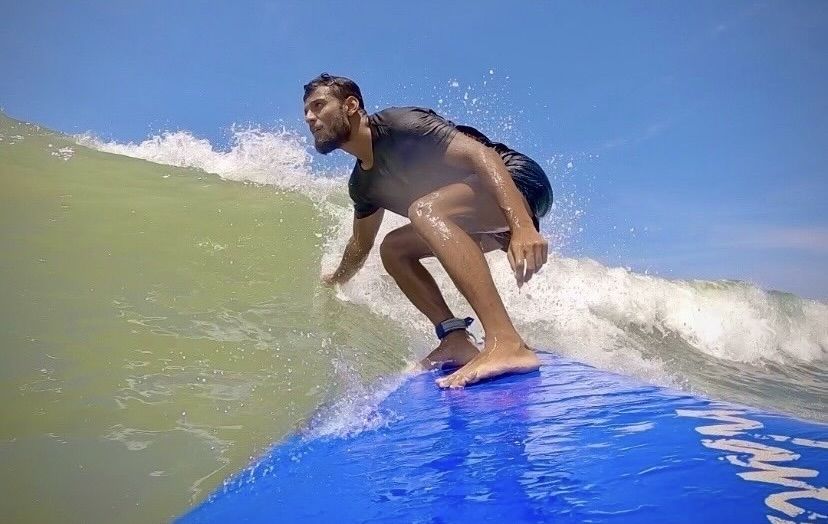 All about Surfing India in Goa?
Surfing India has partnered with Sandbanks at Morjim and offers Surf & SUP lessons and premium stays.
Morjim is one of the few surfing traditional Goan fishing villages known for its scenic surrounding, with water sports during the day and dazzling nightlife. You will find everything tropical here- soft white sand, glistening waters & dramatic rock formations with magical skies and sunsets.
They offer premium quality surf/sup lessons with top-notch equipment. You will learn the basics of paddleboarding and advance quickly with proper technique and stance.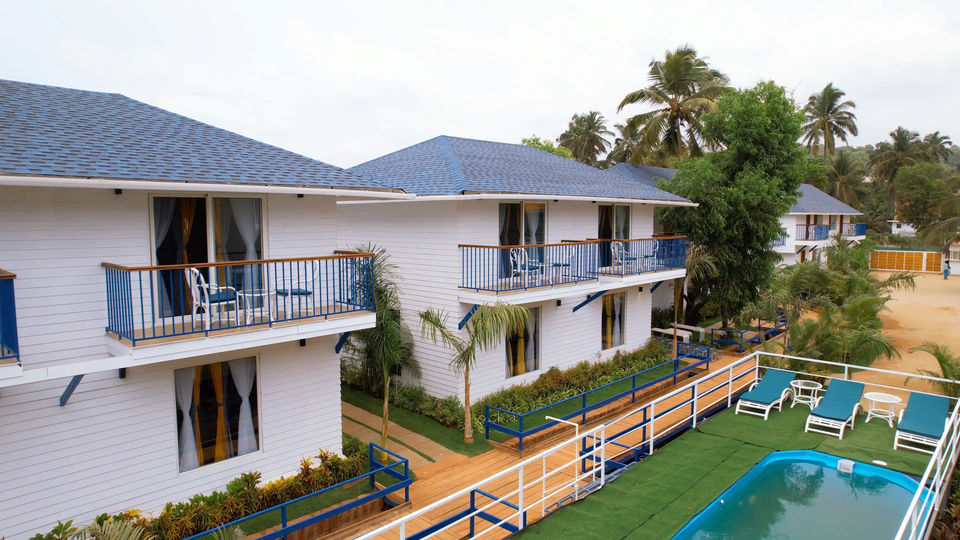 What is the surf cost like and what does it include?
Surfing India offers several courses for you to choose from. The lessons are conducted by certified instructors with utmost care for the safety and students comfort.
The sessions last for about 2.5 hours.
Few of the courses for Surfing offered are:
🏄Discover Surfing - 1 Session (Rs.3,500 per person)
🏄Surfing for Beginners – 3-day surf Course (Rs.8,999 per person)
🏄Learn to Surf in 5 Days (Rs.14,999 per person)
🏄 Rent out a Board (Rs.1000 per session or Rs.2000 for a full day)
Few of the courses for Paddle boarding offered are:
🌊Learn to SUP - Walk on water (Rs.2,500 per person)
🌊Rent a SUP board (Rs.2000 per day)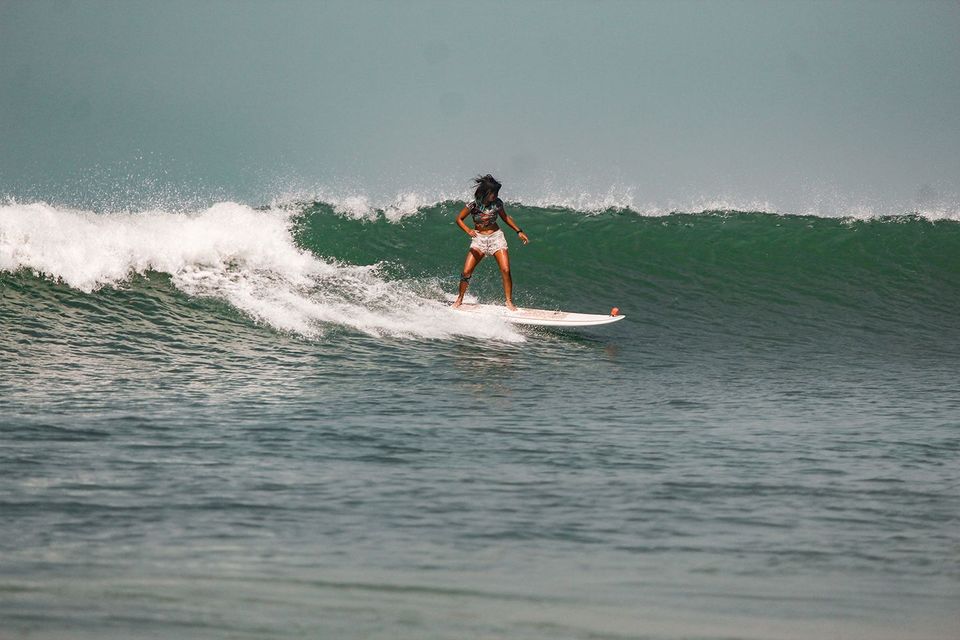 Guess what you can volunteer and live for free. Details here.
Mantra Surf Club is offering a 30-day volunteering program as a learning program in exchange for work.
You can be a content creator, photographer or anyone who loves the outdoors and has an affinity towards hard work. They require people with a professional attitude who are ready to work with others as a team and keep up the spirits of everyone.
In exchange, you will be provided with stay and food while learning surfing, kayaking, stand-up paddling, ocean dynamics, how to read currents and tides, how to rescue a person with the help of equipment and much more.
For more details, visit here.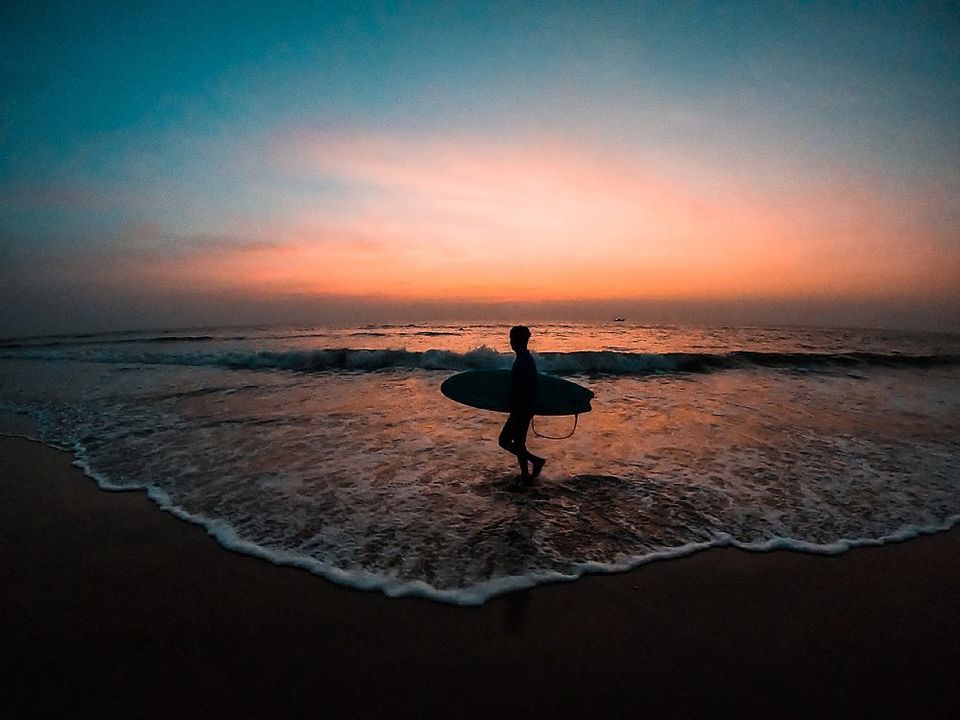 Enjoy this bucket list experience by calling +91 87928 41146 or visiting the Surfing India Official Website here.
You can also connect with them on Instagram and Facebook.
So are you ready for a holiday and experience of a lifetime at Surfing India? Comment your thoughts below!
While you are in Goa or planning to visit the state, do check out our Goa Guide for the best recommendations.
Think we missed out on something? Let us know in the comments section below. Or write about it here and earn Tripoto Credits!
Follow me on Instagram and explore this world through my eyes!