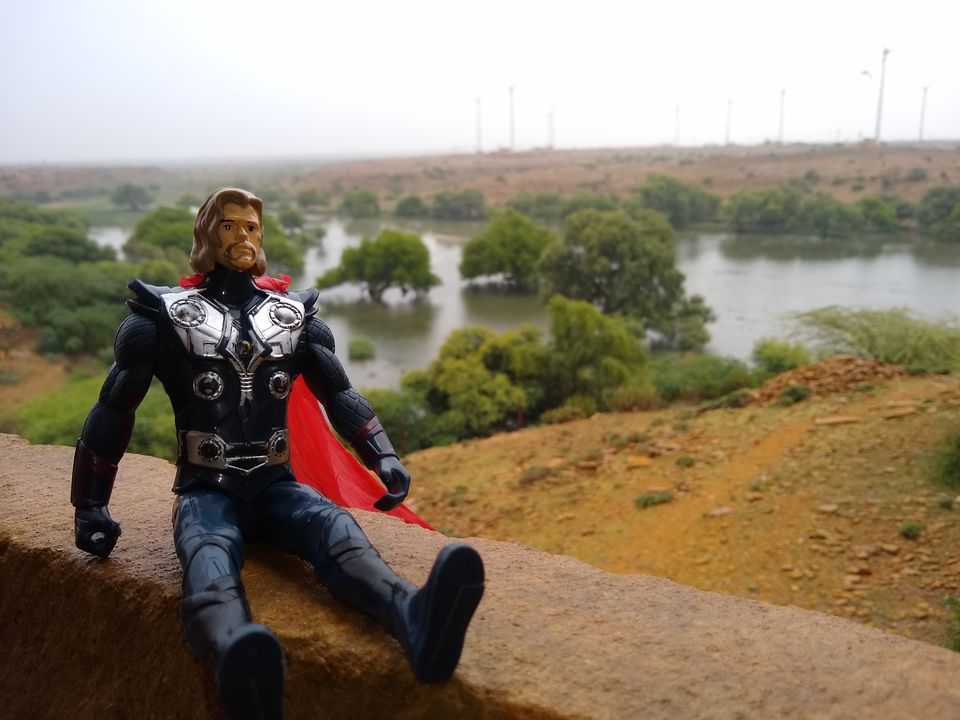 You remember how the route was amazing yesterday.
Well guess what,it got even more scenic today , because the destination for today was -
also known as the golden city or the galiyaron ka sheher.
And here is how the route for the day was -
But the best part about today was - this story from the day -
"And the magic happened today - Experience the best of solo travel" *Photo gandi but story mast toh do give it a read"
So for the past 3 days I have been posting on my insta stories asking local peeps to catch up to help me experience their city,but had no luck,and honestly was thinking it wouldn't work so planned on stopping these insta stories.
But I am glad I didn't.
Coz today the most amazing thing happened.
@praveen_magonee (The guy on the right) messaged me and then came to me,and took me to the best spots in Jaisalmer and stayed with me for 5 hours.
This guy is a historical whiz,the detailed he explained Rajasthani and specially the Jaisalmer heritage left me mesmerized.
Like jaislamer has the only fort where people actually live in.He would be with me to help experience the dessert too.
And then came an other message.
@tonyjsm owner at Kuku coffee shop invited me to coffee,and I am glad I went, because his spot has the best view from the city and is literally in the fort.He helped me understand the concept behind gotra,and told me about his experiences of travel,while there was cold breeze and amazing city lights.
Honestly speaking I had planned to sleep today to relax but this was way more relaxing and happy thing to do.
Thank you so much guys.
Do check our @tonyjsm 's coffee shop if you are in jaislamer.
Coming to your city soon,do message me if you want to help me experience your city.
Showing you jaisalmer tomorrow.
That's it for today.
Catch the full journey on my
- instagram - https://www.instagram.com/khiskabanda/
youtube -https://www.youtube.com/channel/UC5Rm2QlCWahf_7t-hl6kpPQ
facebook - https://www.facebook.com/khiskabanda/
Do follow me for more amazing journeys to come.