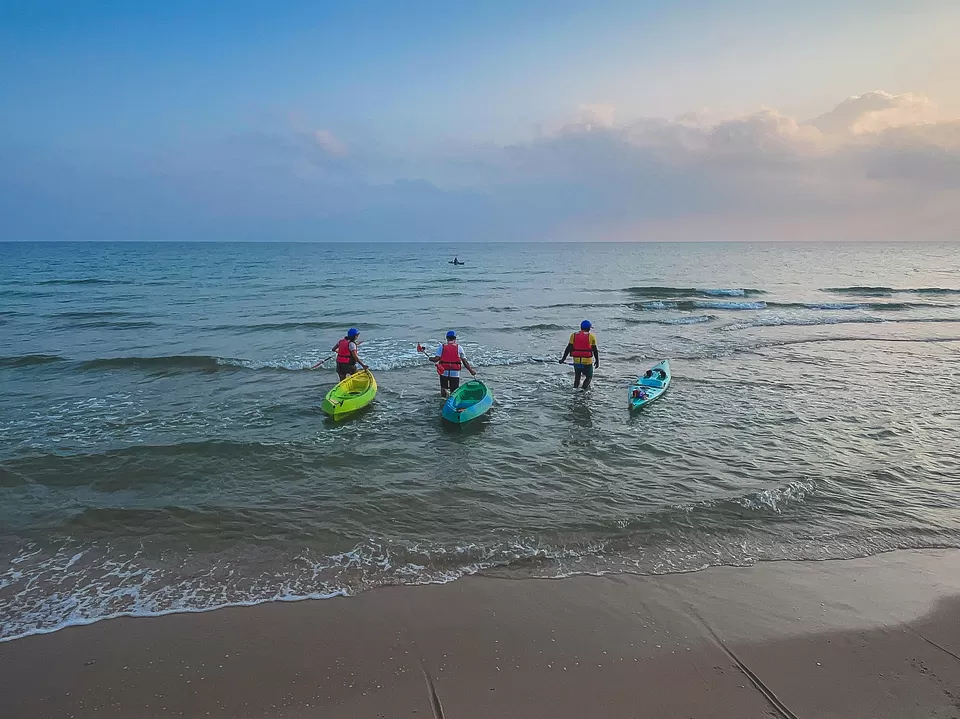 White sandy beaches, clear blue water, thatched roof cottages, the perfect dose of adventure and the best hosts with a bunch of furry friends - imagine all this and on a budget! They even have an open-air bathroom :D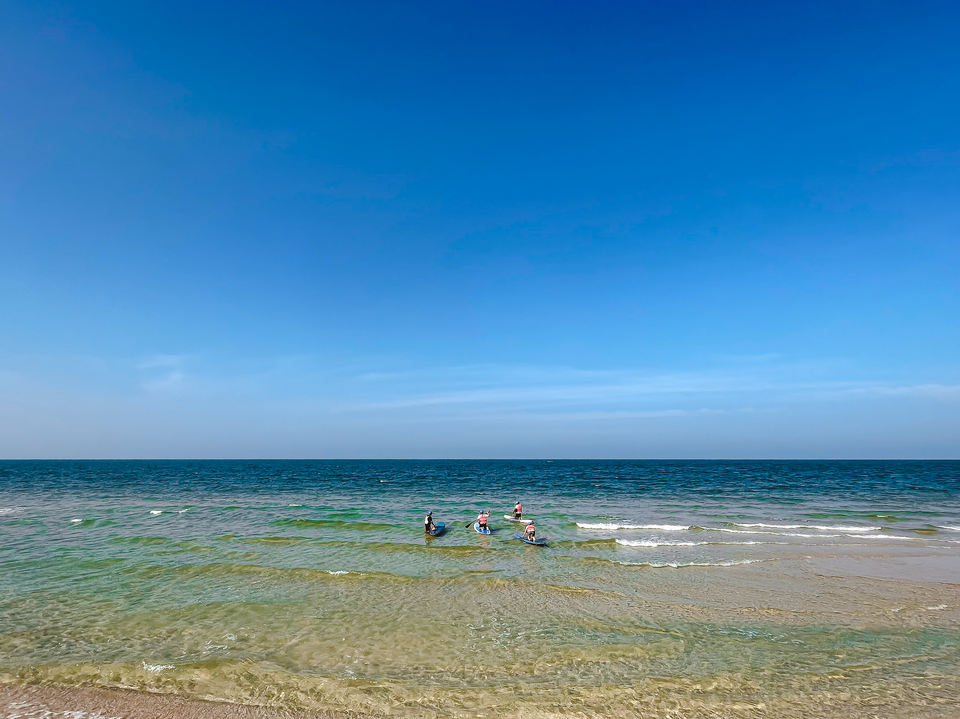 Your eco-friendly home in Kathadi North
Rustic natural cottages with minimal, eco-friendly furniture and furnishing. We are talking tree trunks as side tables, bamboo ladders as clothes/ towel stands and NO plastic bottles. Can't tell you how happy we were when we saw a steel thermos in our cottage and our excitement doubled at the open-air bathroom and shower.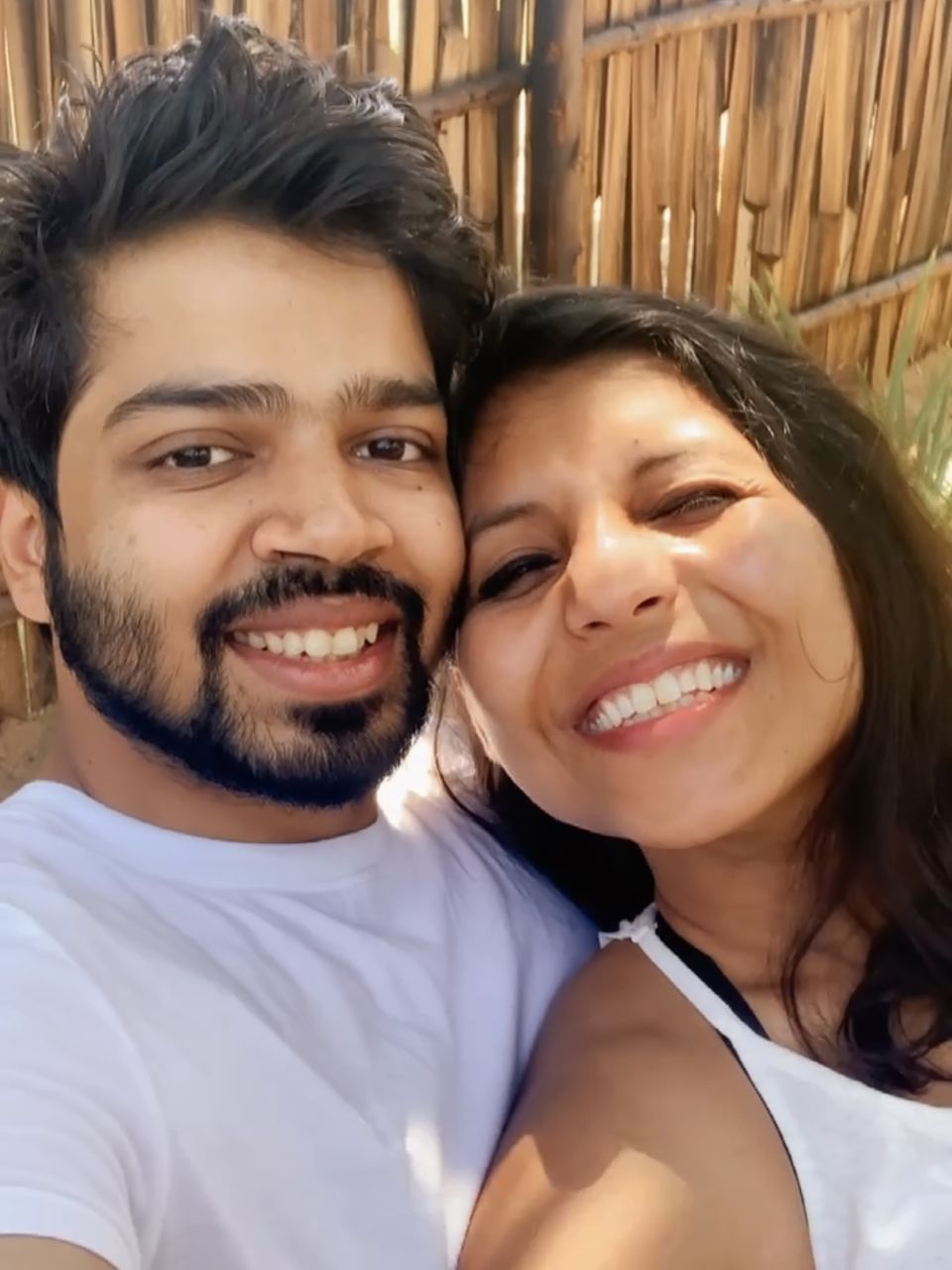 There is a little open area with palm trees and a hammock outside every cottage. Sounds like a perfect holiday, right? Here's a snippet of our home for the duration of our stay here- presenting to you 'Starfish' !
There are no Air Con in the cottages. When we were booking, we were a little sceptical about this, given the harsh Tamil Nadu sun. But we were surprised that the fan was more than comfortable. Truly, a lot of thought and effort has been put in all the details you see here and we recommend this place to you wholeheartedly.
Cost of stay: Single occupancy cottage at INR 3,000 ( $40) and double occupancy at INR3,500 ($45). If you are on a budget, you can stay in their shared dormitory or camping tents which would cost you about INR 1,350 - 1500 ($18). The above cost includes complimentary breakfast
This is what you need to know about the food options
Breakfast is complimentary with the stay. Lunch and dinner can be pre-ordered at a nominal price of INR 200- 500 ($3-$6). Since the location is a little off the main city, it's best to inform them about your dietary preferences and meal plans in advance. Good thing that the food is really delicious because trust me, you would not have the energy to drive to the city after all the jumping in the sea and rolling in the sand. They even organise barbecues on request.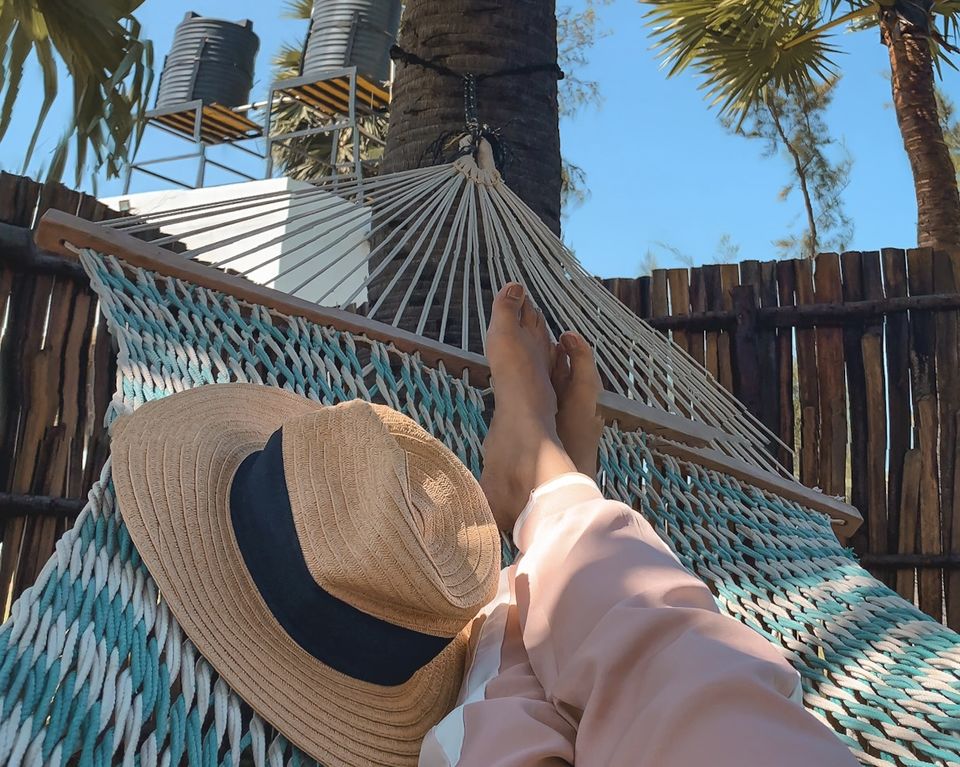 Our favourite meal here was dinner, which we loved more because of the company than the food itself. We met a bunch of people who were also staying there and so many of them felt like regulars to this place. Over a plate of hearty meal and drinks, we got down to chatting about travel, adventure, food and life in general. If you are reading this, thanks Jehan and Upasana for being such wonderful hosts :)
A little about the enthusiastic Quest Academy Team
This adventure sports academy is a team of some crazy skilled people- Kitesurfing pioneer, scuba diving experts, kayaking and SUP boarding guides just to name a few. The guides are patient, definitely good teachers and some good photographers as well. Whether it be just for recreation or for professional development, you are in good hands. More than anything, they know how to have fun and make sure your time here is memorable. Read more about them here.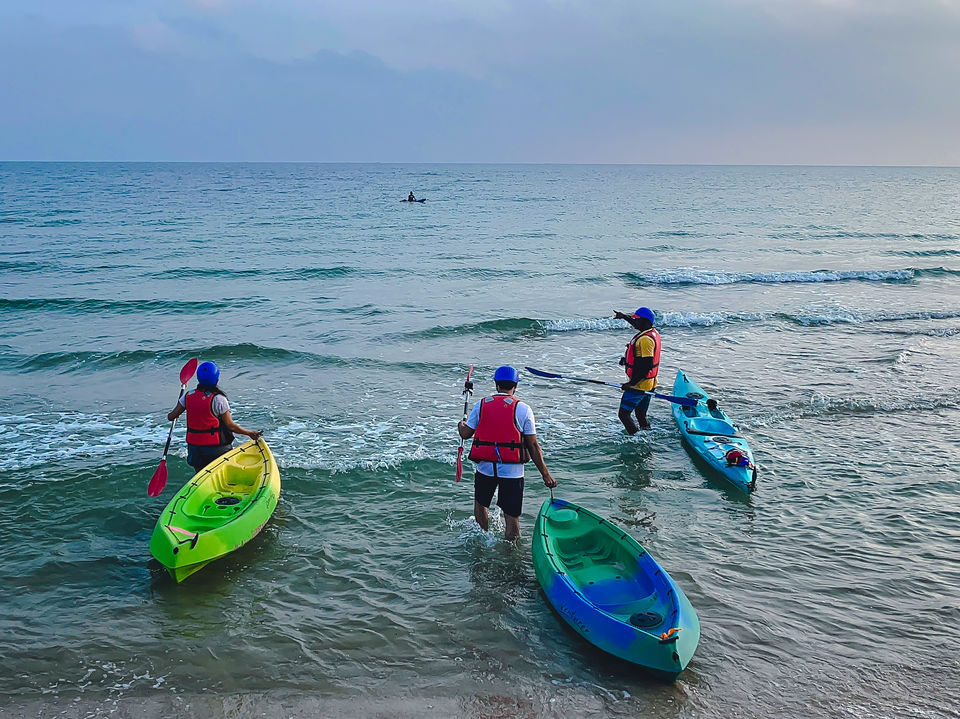 Finally let's talk about 'the dose of adventure' !
Let's start with prerequisites- You must be willing to get wet and involved in the activities under the guidance of skilled and certified instructors & guides. They conduct training sessions if you are interested in picking up a new sport and getting certified.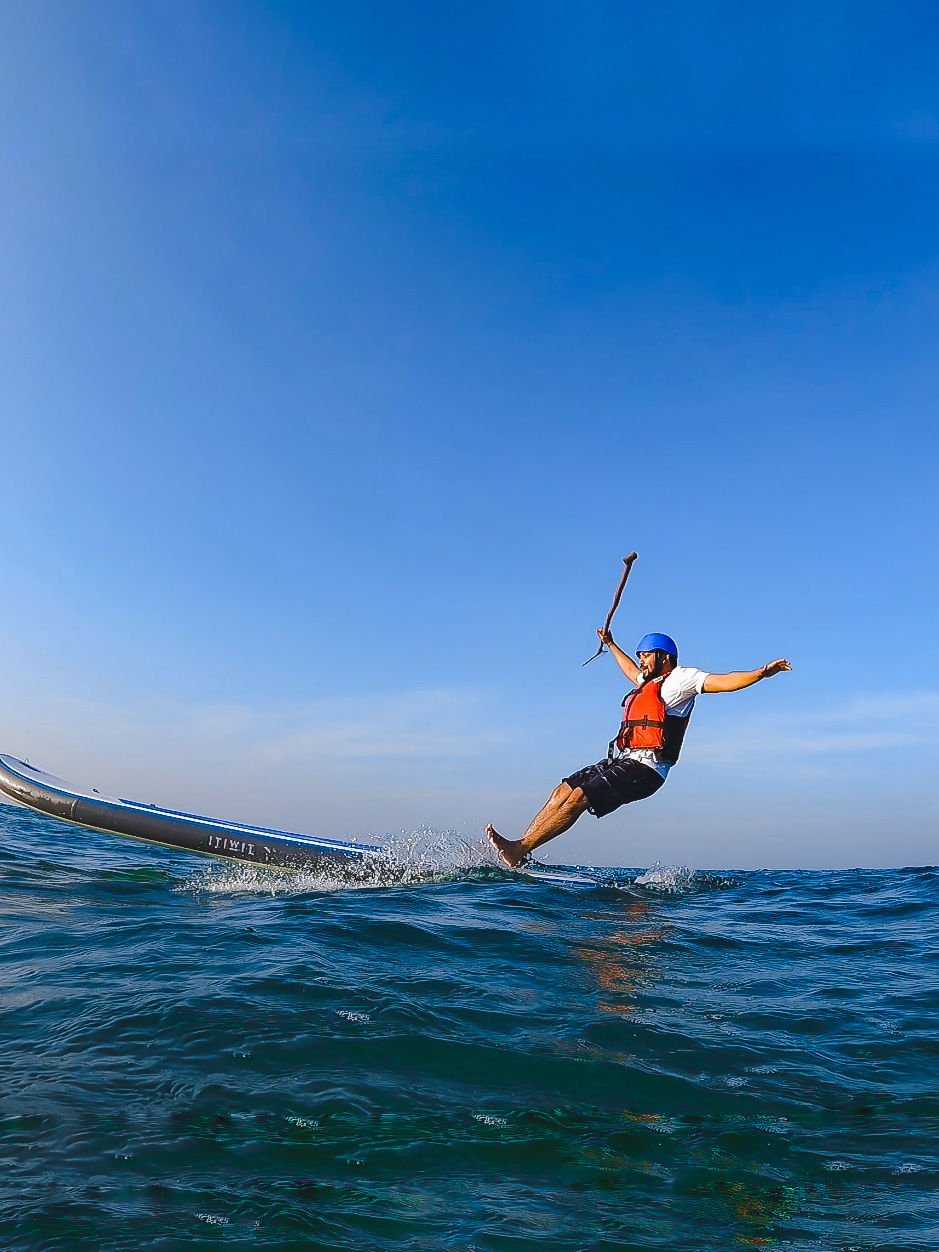 If not, then their 'Discover Program' is perfect for you wherein you can explore the stunning shoreline while trying your hands at a new sport. Again, don't think of these experiences as a laid-back activity. They sure are adventurous with a pinch of bruises and an ocean of fun.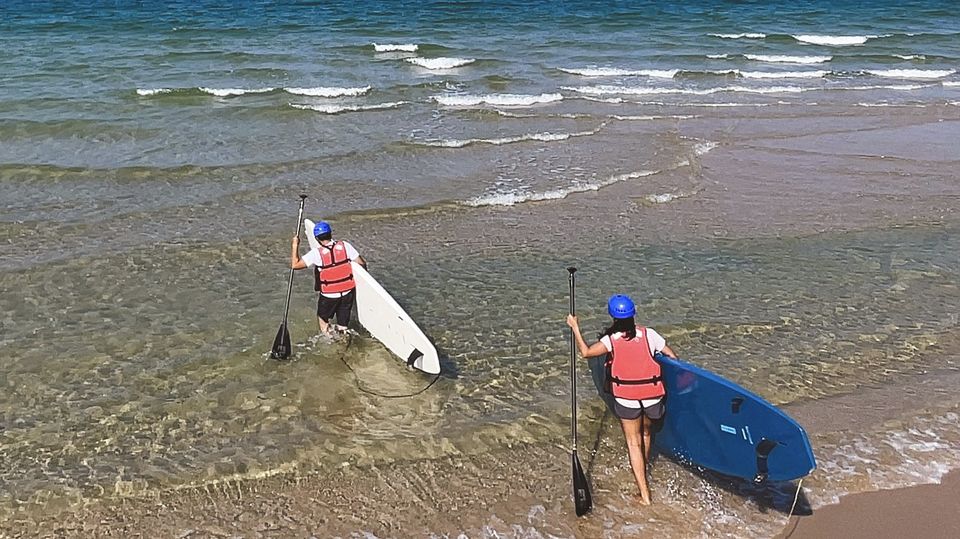 Some interesting options are paddle sports, sailing, snorkelling, kitesurfing, etc. Feel free to speak with them to get more details on these activities. Advance booking is necessary and do keep in mind that some of these activities will be unavailable at certain times of the year as they are weather/ wind dependent.
We opted for paddle sports which included SUP boarding and kayaking and what fun we had. Yes, we fell so many times that I stopped counting. Every part of our body hurt, but as the sun came down and we lay down on our paddle boards in the middle of the sea, we were eternally grateful for this experience. Can't wait to go back :)
Don't forget to explore the nearby areas
You can also explore Rameswaram and Dhanushkodi, if time permits. Here's a blog with a detailed guide to these places.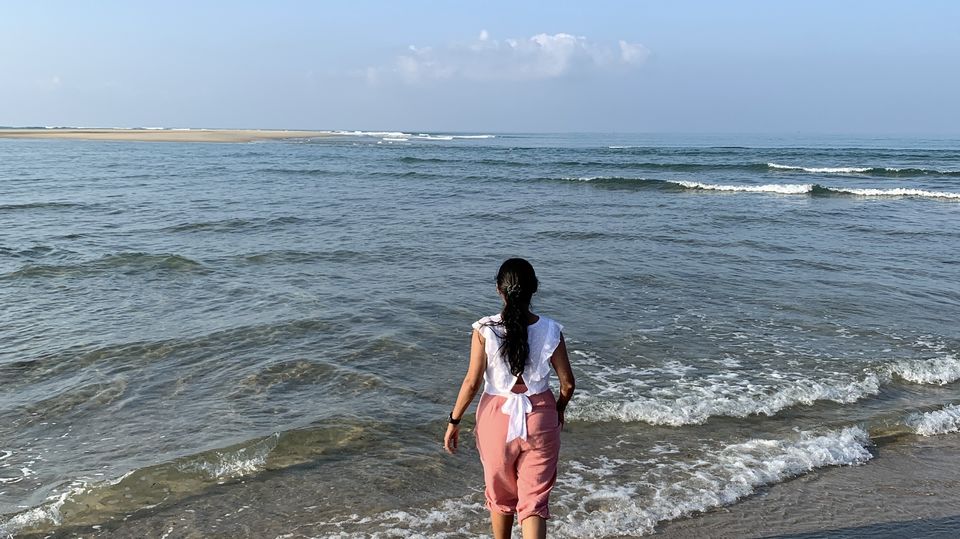 Hope we have convinced you to go and experience life in Deep Down South. Waiting to hear your experience!