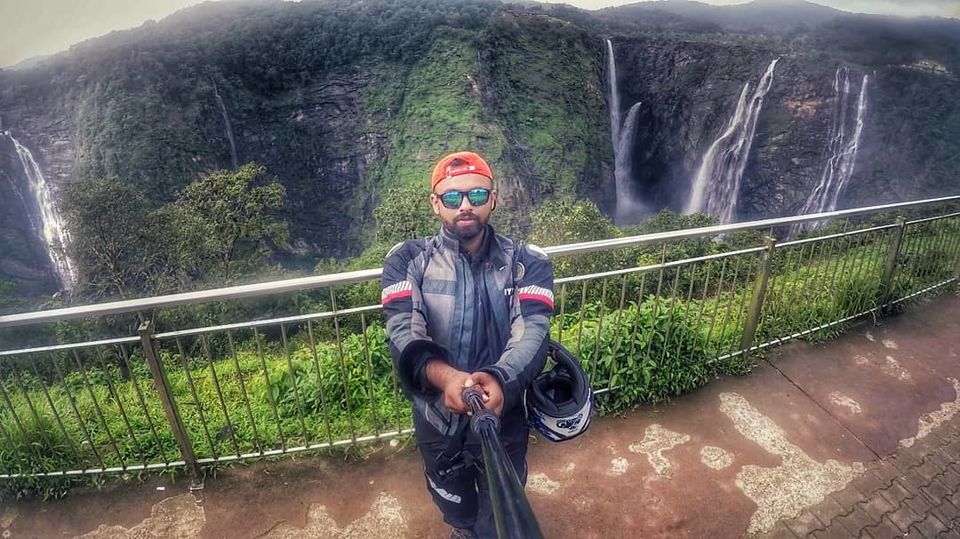 Let's  be real.
Us traveler love waterfalls.
There is something about their sound,their force ,their cool and their vastness that says natural beauty like no other.
During my quest for adventure,on my all India ride I always use to scout for waterfalls,and if they were in the range of even 50 kms from where I was staying,I would go see it.
One such instance was heading to the mighty Jog falls in Karnataka,one of the highest and most beautiful waterfalls in India.
The best part about this waterfall is that it actually had the most number of streams I saw in any waterfalls in India,and add to that I was there in the rainy season,all the streams were in full flow.
I spent more than two hours just sitting and admiring the beauty of this place.
And here's me summing it up in under a minute for you guys.
Hope this makes your day,and the next time you are in south india make sure you pay these mountains a visit.
For more such amazing videos and stories do follow me on instagram - instagram.com/khiskabanda and sub to my youtube to channel youtube.com/khiskabanda
See you tomorrow with another post.