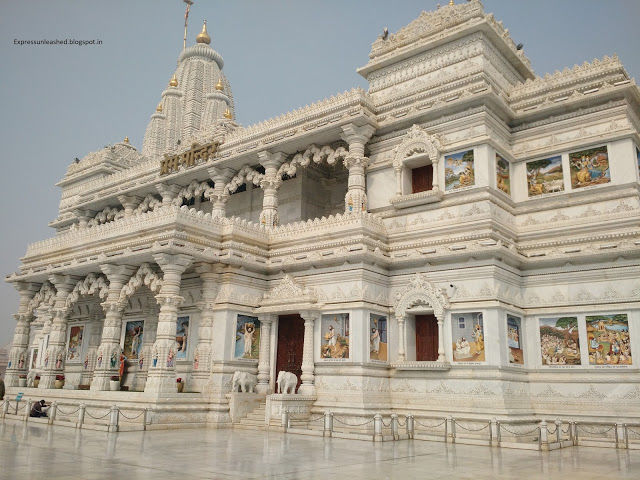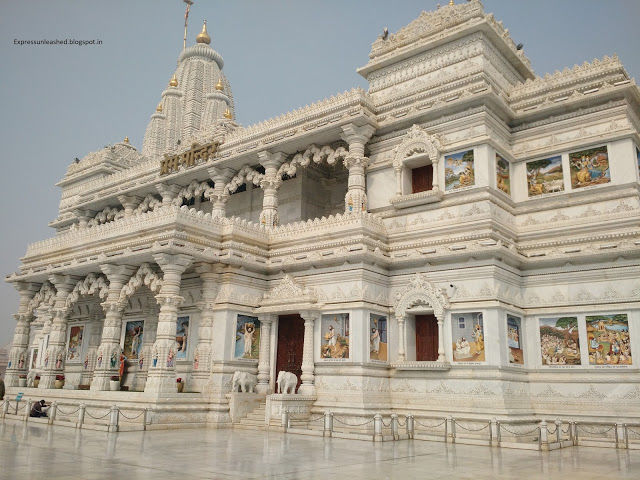 My recent trip to Vrindavan in Jan 2018 was 13 years after my first visit in 2005. Of course a lot has changed since then. From better roads and hotels to newly constructed temples and parking lot, Vrindavan surprised me a lot. Had heard lot about Prem Mandir, from a couple of friends and it made it to my "must see in Vrindavan" list soon.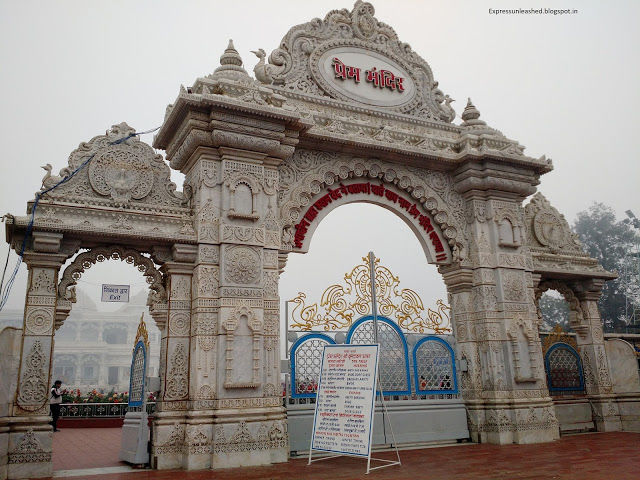 Established by Jagadguru Kripalu Parishat, an international, non profit, spiritual, charitable trust, the temple complex on 54 acre land, is made with white Italian marble. Prem Mandir is dedicated to Radha- Krishna and Ram-Sita. The foundation was laid in 2002 while it opened to public in 2012 and the cost of construction amounted to 150 Crore Rupees.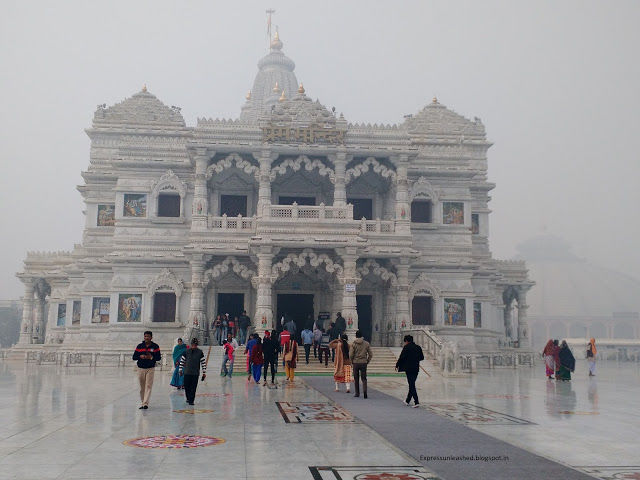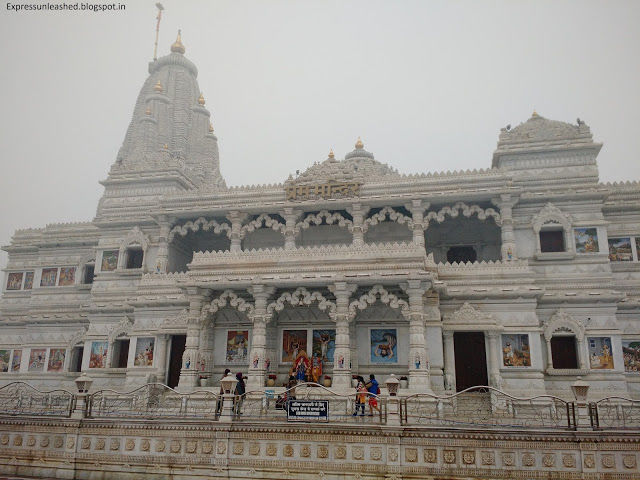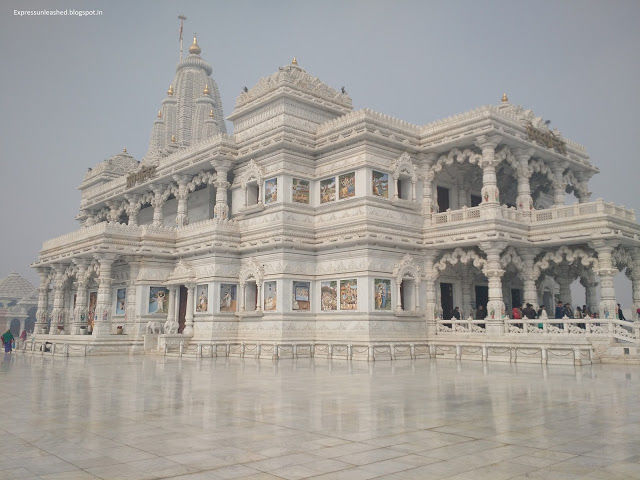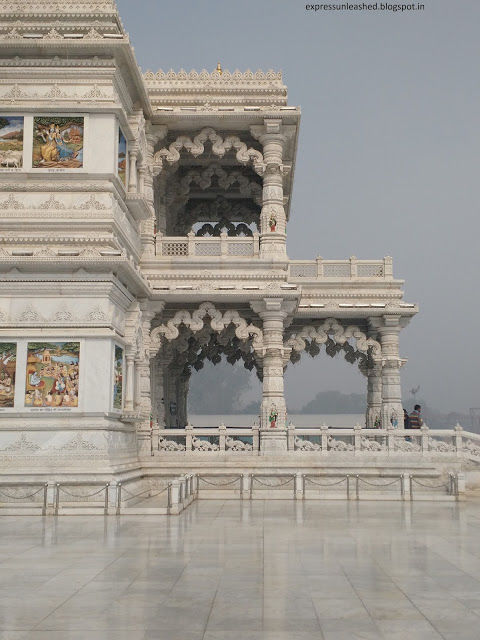 As you walk across the premises, it seems no less than a dream. People often compare its beauty with the legendary Taj Mahal. Right from the entrance and surrounding gardens to the main complex, the beauty is enthralling. Every pillar, gate, stone or door has exquisite carvings, that leave you mesmerized. Pastimes and leela of Lord Krishna is displayed through paintings or sculptures in the surrounding garden premises.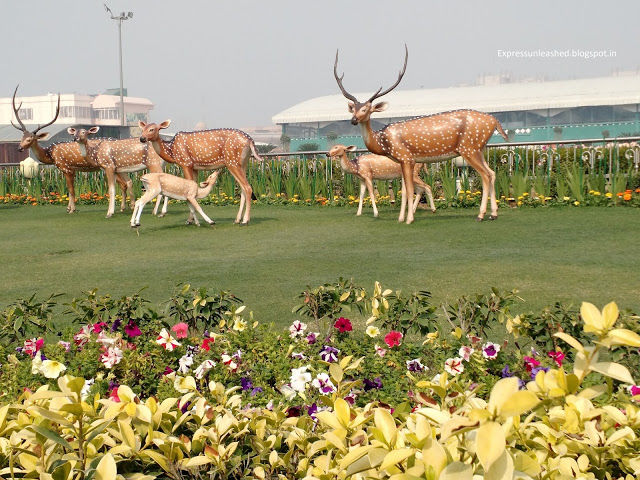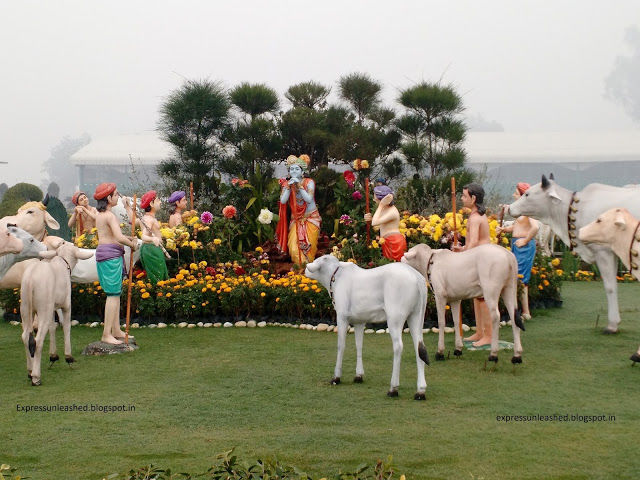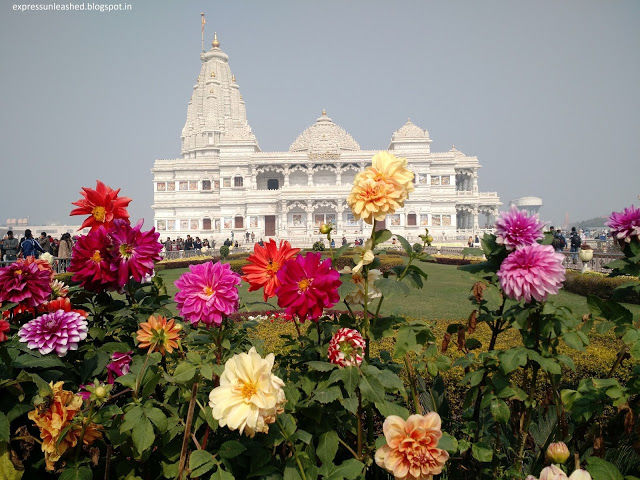 The temple puts up a spectacular light and sound show in the evening. You can witness the temple bathed in various colors, that keep changing every few seconds.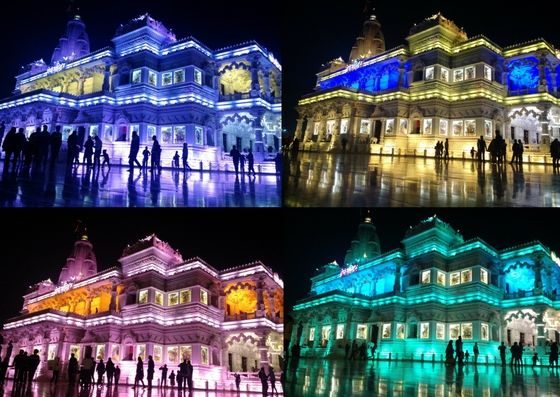 Around 7 pm one can watch the beautiful musical fountain show in the garden which I could not capture since my phone ran out of battery.
A daily rath yatra takes places at the complex in the evening which is worth watching. Prem Mandir gives you happy positive vibes where life is celebrated everyday. Surrender yourself to the love of God and feel the sense of calm engulfing you.
Some vital info about Prem Mandir.
Temple Timing- 8:30 am to 12 Noon and 4:30 pm to 8:30 pm everydayPhotography inside the main complex is not allowed. You can take pictures outside. No camera fees is charged.Deposit your footwear at the footwear counter for free. You can keep your socks on. (Advisable in winters)A huge canteen in the premises draws a lot of crowd daily. Serves only vegetarian and satvik food.Prem Mandir has no parking facility. You can park your car in the authorized ground or multi level parking around 700 meters from the temple. The best way to tour Vrindavan is hiring battery operated rickshaw or auto.
To reach Vrindavan-
There is public transport facility available from Mathura which is merely 15 km away. The roads are fairly good with less than expected potholes and ongoing-construction.