Somebody aptly said, "Travel!! Before you run out of time".
It was a Long weekend and we decided to go to Vrindavan this time, the land of Lord Krishna. Considering the distance, it was the closest outing from Noida which we had not explored! The Yamuna expressway has eased out the traffic and the highway is awesome for riders and four wheelers.
It takes approximately 2.5 to 3 hours to reach Vrindavan Dham. We reached at around 12:30 in the afternoon and decided to visit Banke Bihari temple and then head to our hotel. The tiny lanes with huge traffic of e-rickshaws, cars, two wheelers made us reach the temple at around 2 p.m. Little did we realise that each temple has their timings to visit! Bad luck of ours, we decided to check in into our hotel. There are all kinds of Ashrams, guest houses, low and medium budget hotels spread all over Vrindavan. You can choose a hotel in proximity to any of the temples. We chose to stay near Prem Mandir as we had heard a lot about the temple. The hotel prices were skyrocketing, thanks to the long weekend! Otherwise, you get a fairly cheap hotel.
We had a nice vegetarian meal and took a nap in the afternoon. At around 4:30 pm we decided to visit ISKON temple. We took an e-rickshaw and reached ISKON. The temple was flooded with huge queues and at once we were like how do we get in there. Bravely, we moved in the queue and reached inside. It is pretty much managed inside. We could hear the voices chanting "Hare Rama Hare Krishna, Krishna Krishna Hare Hare". It was just DIVINE. A group of foreigners and Indians with their instruments were chanting and dancing in devotion and they were surrounded by a huge mass all singing in a rhythm. It was mesmerizing, just short of words to describe what it felt like.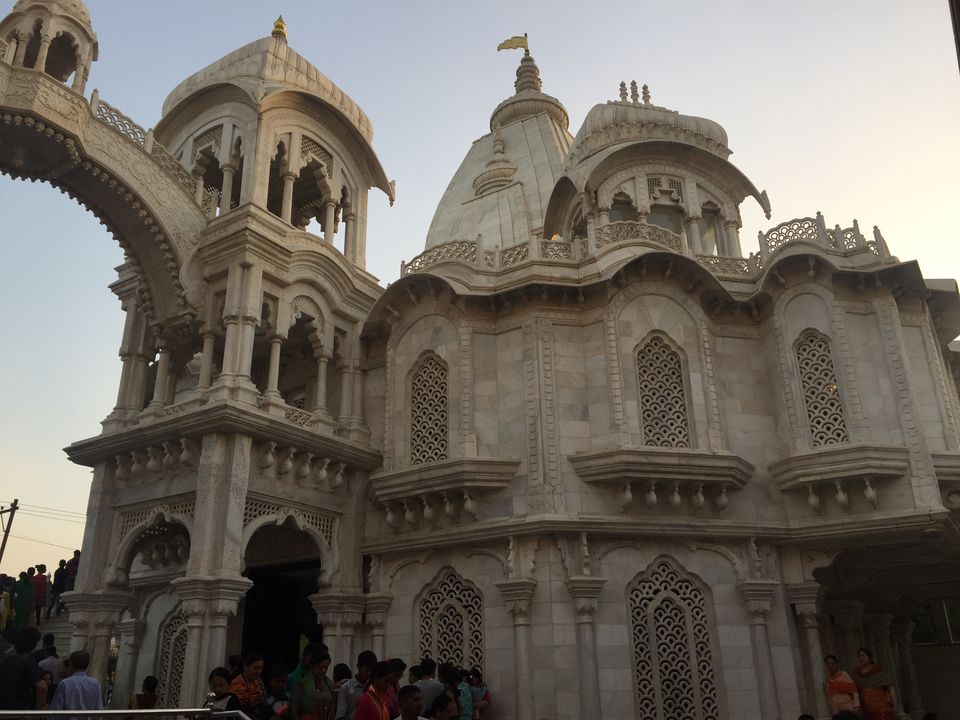 From there, we went to Prem Mandir, the most talked about temple to be visited in the evening. Prem Mandir looks beautiful and surreal in the evening. The entry is always a tough one in all temples but once you get in there, you wonder, how huge, how humongous the temple and its premises are. Took several pictures here and we were dead tired visiting these two temples only. We roamed around the market in front of Prem Mandir before heading to the hotel.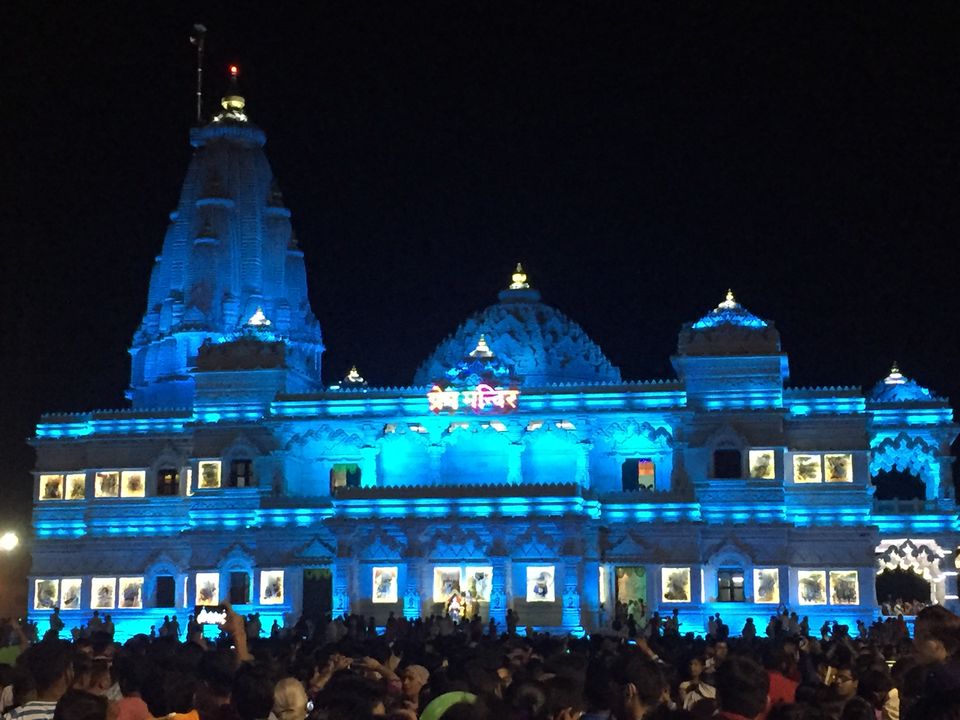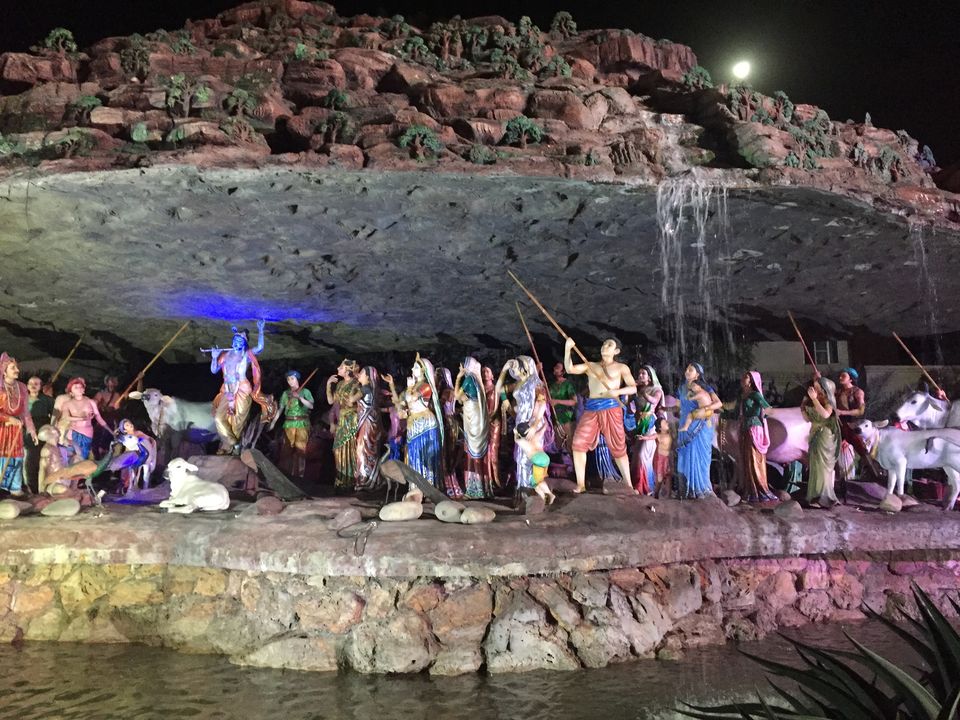 The next day, early morning, we decided to visit Banke Bihari temple, one of the most popular temple that is on every devotees and non devotee's list. Like I said, the entry is quite rough in most of the temples but we reached Banke Bihari, it was horrifying! No queues, no management, no one to guide us how to get inside. It was so maddening and the only way to get inside was just bump into the crowd and go with the flow! All our Bhakti was lost as we were trying to make a place to have a five second or even less of Darshan of Banke Bihariji. Thankfully, it was off our list and we had a fairly good Darshan. After this, we went to few other temples like Nidhivan, Shri RadhaVallabhji temple among others.
Vrindavan truly is a great pilgrimage for devotees and holds an important place in the religious frontiers of India. A must visit during Holi where you see the whole of Vrindavan drenched in colours.