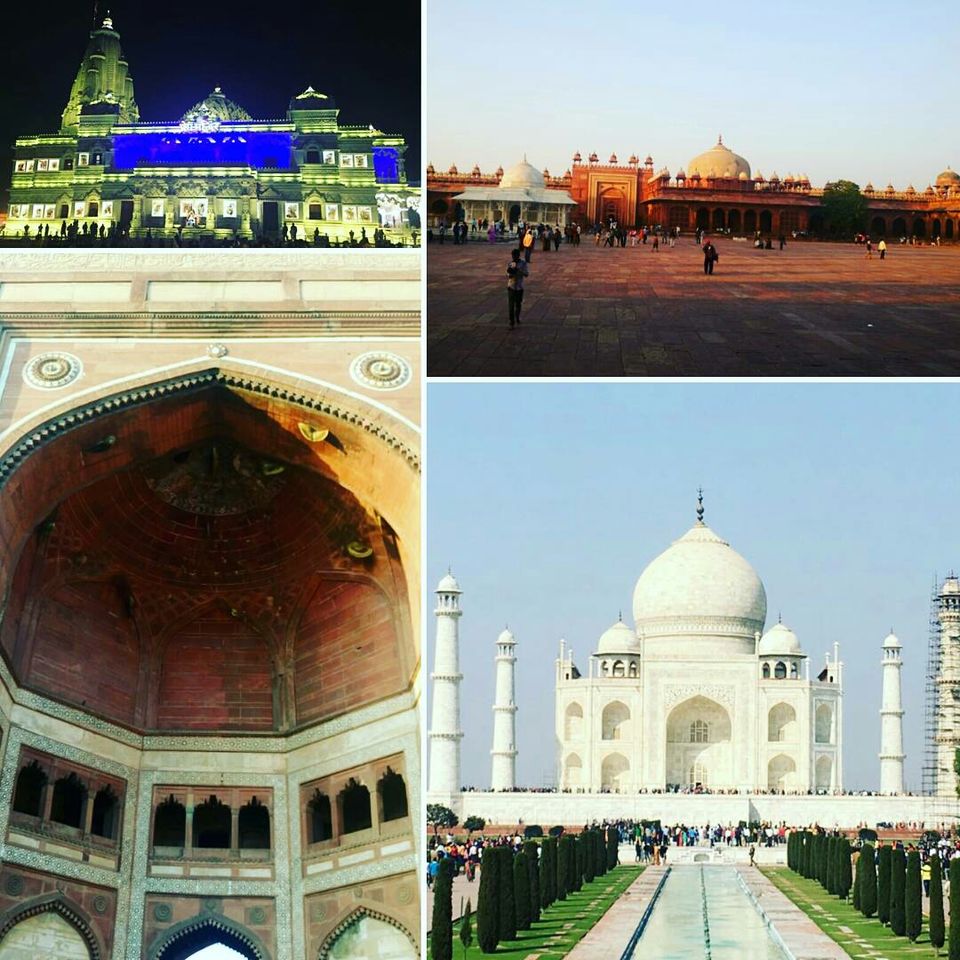 Key Points:
Trip Cost - Economical, excluding the mode u choose to reach Delhi.
Sightseeing - Great, ancient architecture to wonder of world.
Food - Average
Stay - Many hotel/resort options available
Shopping - Home decor, things made out of marble, tee etc
----------------------------------------------------------------------------------------
We booked flight from Mum – Delhi – Mum starting frm Mum on sat at 7 AM and Leaving Delhi sun at 7 AM !
We reached 1 hour late from the scheduled time in Delhi and It was 10.01 when we left delhi airport. The temp out her was pleasant. A word of caution, call ur taxi half an hour late from ur arrival or else ull be charged double for a single minute abv half an hour time slot.
Parking Charges at Delhi Airport – upto 30 Min = Rs. 80 above 30 Min – Rs. 180
We tuk the Yamuna Expressway… amazin road n amazin ride… its a 165 km strech and the return toll is for Rs. 675… but its worth the money. it was 12.15 PM whn we rchd the first toll gate wch is 40km frm the start of the yamuna express way.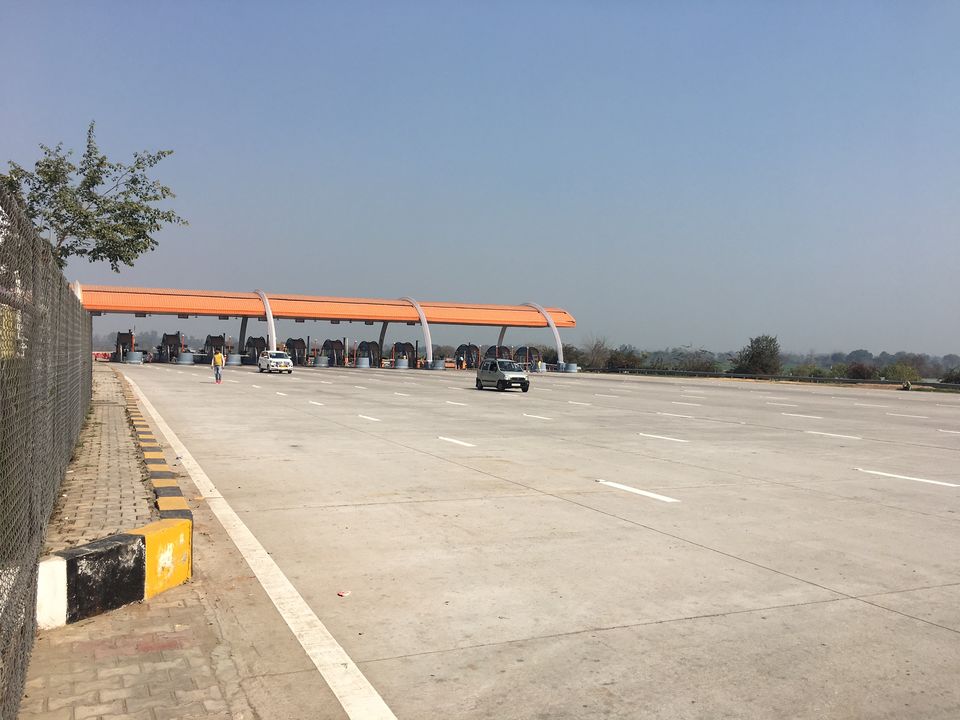 We Reached Taj Mahal at 1.50 PM. Taj has 3 gates to enter, we tuk the gol chakkar gate. Der is a battery operated rick wch will tak rs 10 pp and Rs. 30 for entire rick wch can fit upto 4 adults. u can also walk, Its jus 8-10 min walk.
Ul get 2 ques, one for the ticket and d oder for the entry. So book ur ticket online and download e-ticket it will save on ur time. Rem no eatable or leather is allowed.
On the way till u rch Taj Mahal, ull be bothered by many guides startin to quote at Rs. 600+ wch at the end come down to Rs.200-Rs.300. In my view take a guide if u wnt to knw the history behind it and some more crap details or els give it a pass.
Its min 2-3 hrs to explore the inside of this amazin structure……Its not jus the Taj Mahal but the structures around it and the garden etc etc. keep gud time in hand if u wnt to explore the entire area. its one beauty to be seen and witnessed in person and no words can describe the actual beauty of it. At the back the Yamuna river flows and if u can plan, plan Taj Mahal visit on a full moon day, coz dats the only time whn its open for visiors during the nite. Rememebr Taj Mahal is closed on Fridays.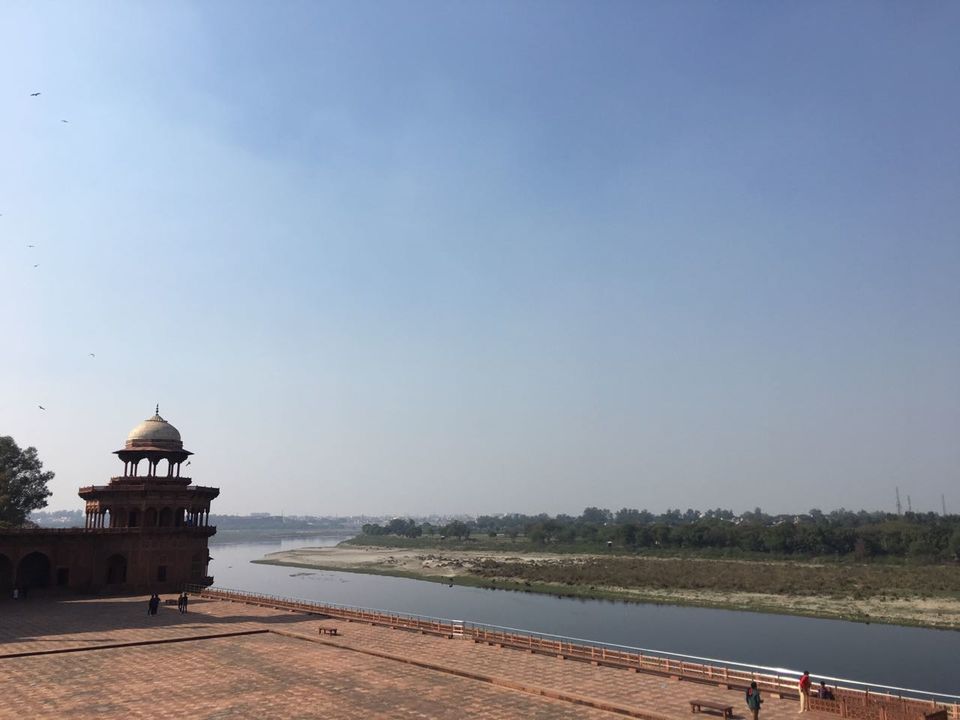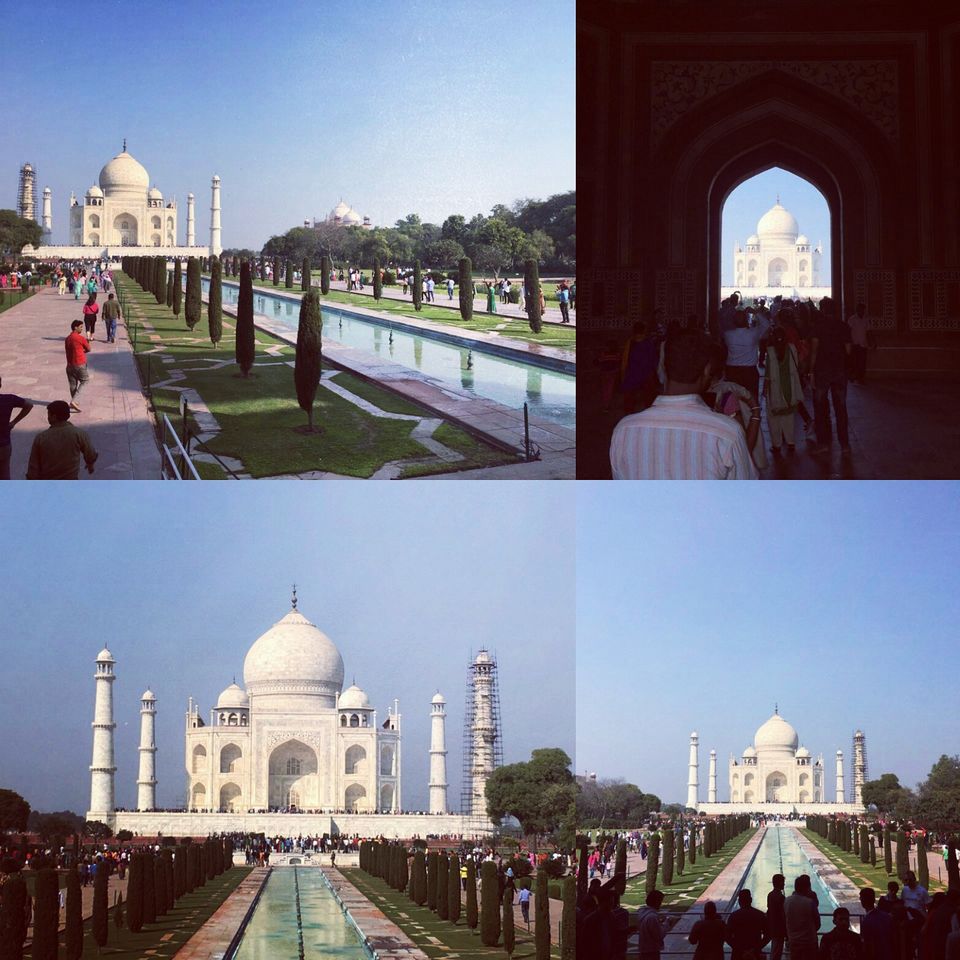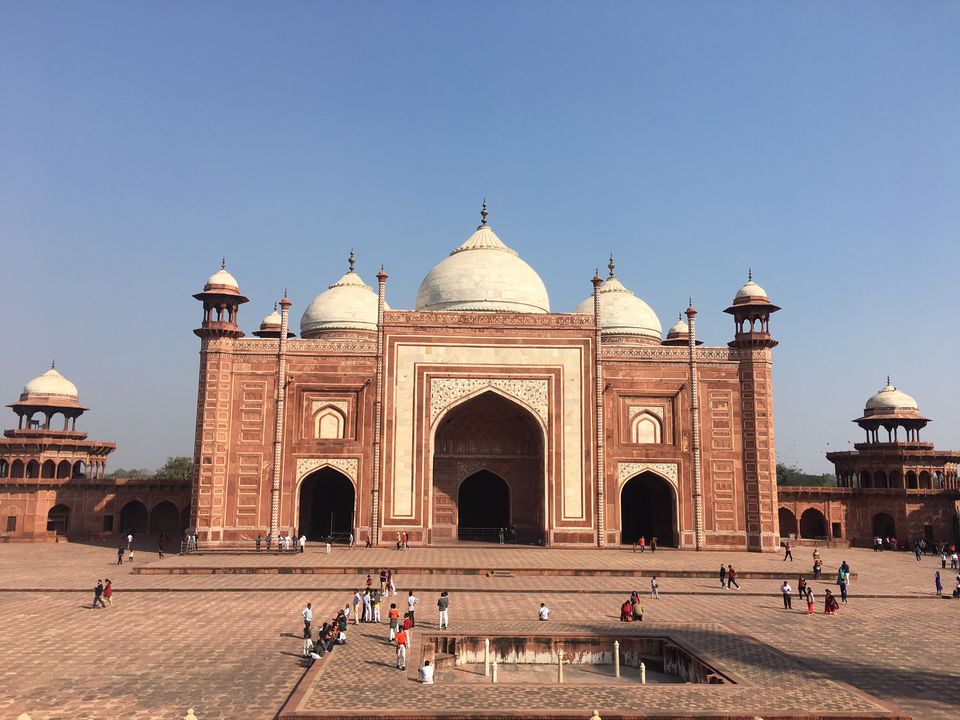 We left at 3.15 pm coz we jus wanted to see Taj Mahal and wer short of time.
From Taj we continued our journey towards Fatehpur Sikri and reached Fathepur at 4.30 pm.
Your vehicle can go upto the parking lot, from der u have take a bus wch charges Rs. 10 pp. Once u reach the site der is a Rs. 40 icket pp if u wnt to see the fort, however der is no charge to see the Buland Darwaza and Salim Chisti Dargah. When u enter the premises. its HUGE and Salim Chisti Dargah right at the center. Its serene, its quite, it beautiful, its mesmerizing.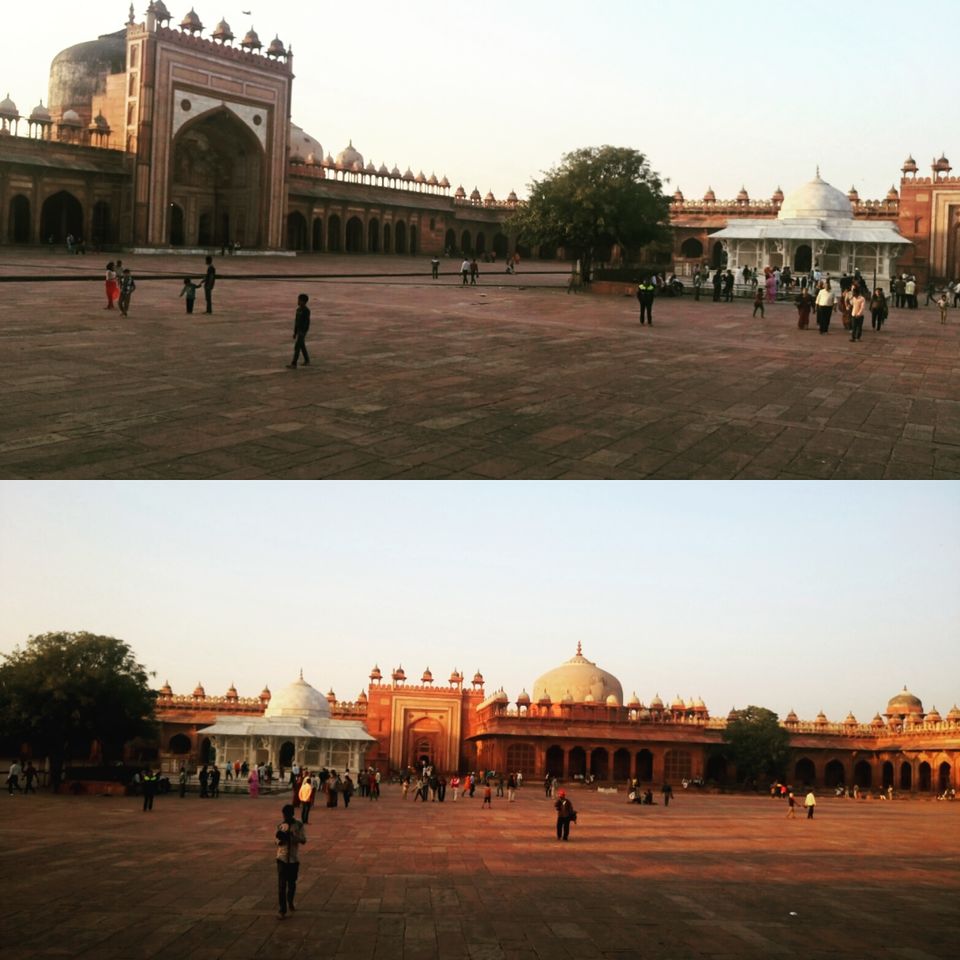 As the name suggests, its very tall and beautifully built. A structure to look at, praise and clicks some good pictures.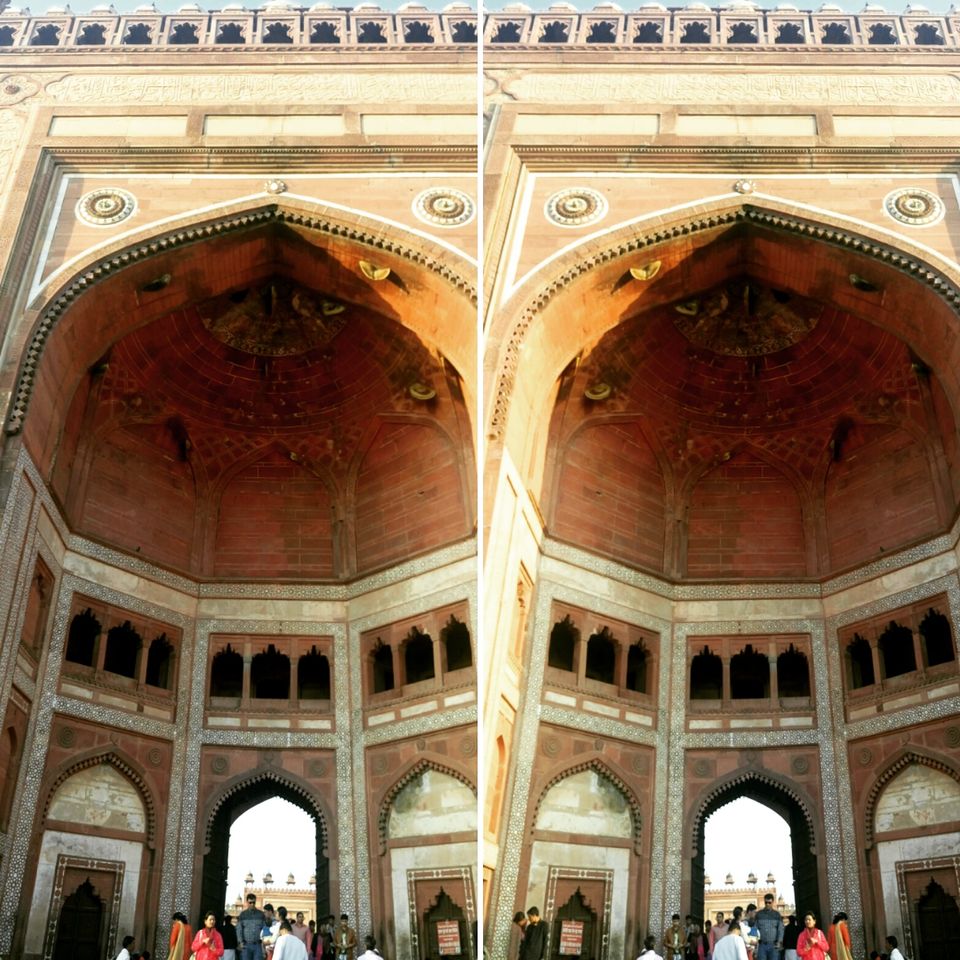 Since we completed our visit here by 6 PM, we decide to do detour to Vrindavan & left at 6 PM frm fatehpur sikri.
As planned, we cudnt reach Vrindavan on time and got stuck in horrible traffic and touched Vrindavan at 8.15 PM. All the temples shut between 8 and 8.30 PM so we cud only see one of the temples i.s Prem Mandir.
As the name suggest, its a huge temple of Shri Krishna and beautifully made, the best part is the lighting of the temple, in wch it glows and the colour of the lights keep changing.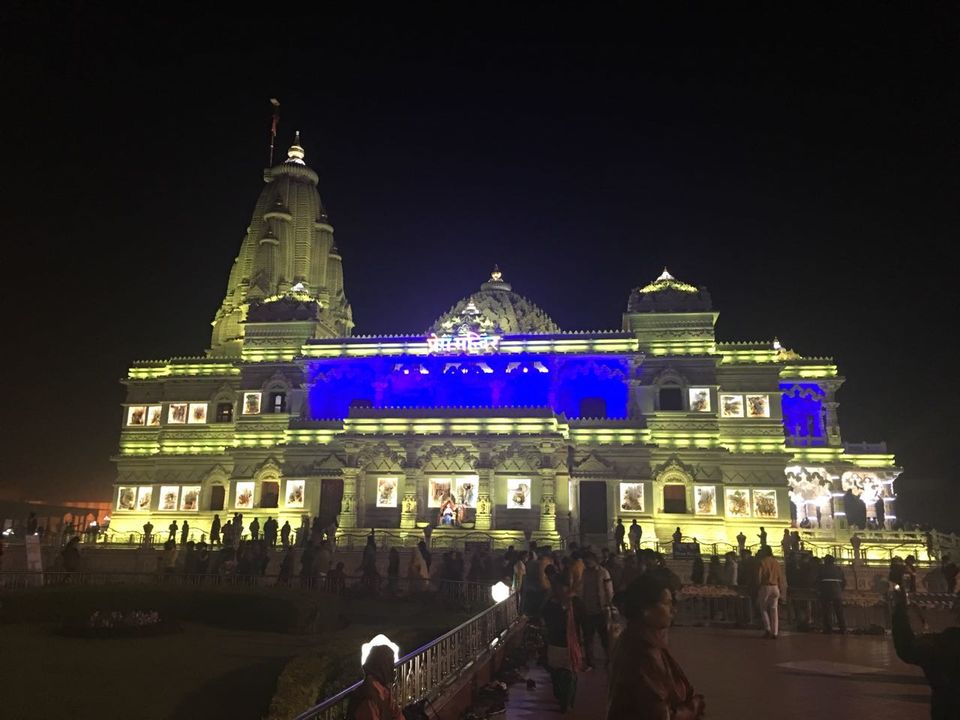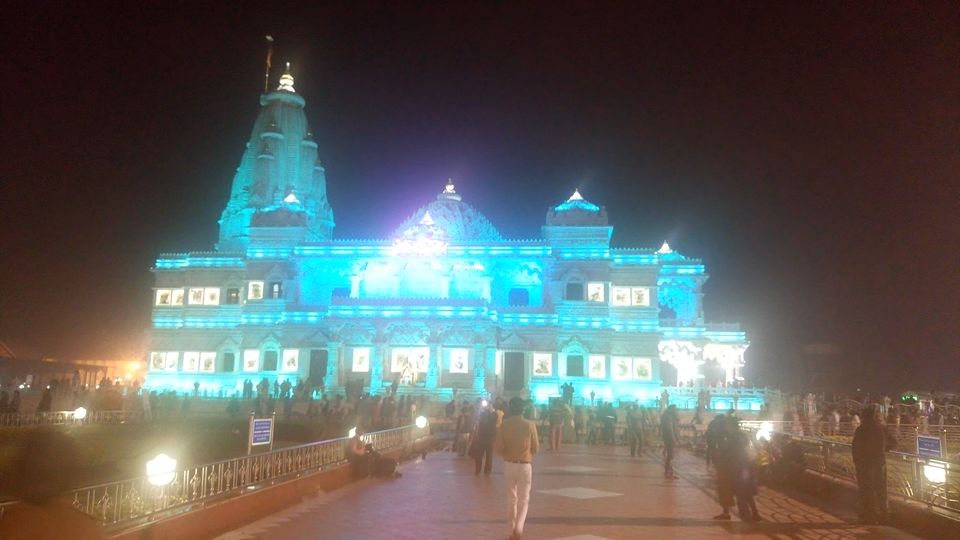 We jus enterd the Prem Mandir temple and the moment we finished the darshan, thy turned off the light and it was time to shut the temple. Since we reachd late coz of the traffic we cudnt see anythn els. Shopped for some tee of Krishna and lft frm der at 10 PM for Delhi airport.
I intend to make 1 more trip, specially dedicated to Vrindavan N Mathura soon.