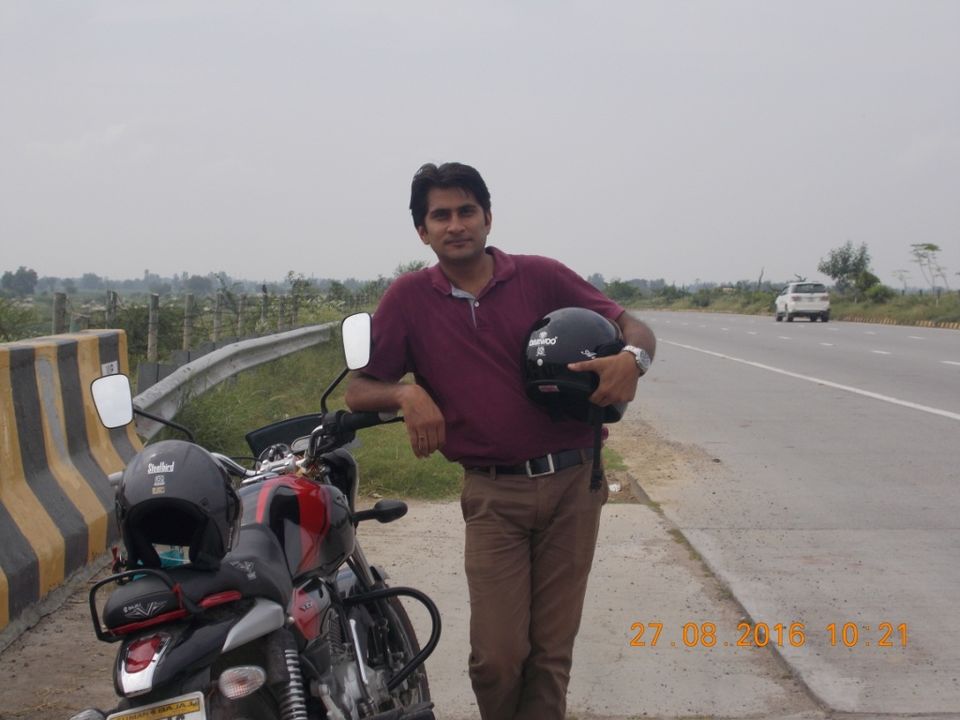 After a very long time spending in the routine work of going to office and come back to home. I have planned a trip to one of my favorite place "Mathura", where I can found inner peace and a unseen connection with the almighty Shree Krishna.
On a Saturday morning I am ready with my new travel machine i.e. My bike (Bajaj-V) and we (me & my travel partner) have started at around 9:15 AM from Noida and reached Yamuna Express way at around 09:45.
How to reach: Mathura is well connected by Train and Road. Mathura railway junction in connected well with NCR as well as WR zone. And there are regular buses available from Delhi & Agra.
Distance from Delhi: around 150 KM
Distance from Agra: around 50 KM
After riding 3 continuous hours we were at the Exit point on Yamuna Express way, from where there is an approach road connecting up-to Vrindavan. We have booked a room at a trust lodge in Vrindavan near Rangnath Ji temple.
We were in our room at around 01:00 PM, after taking some moment of rest we were in a local restaurant to have some food. The food is just OK type. After that we were ready to go for Govardhan Parikrma.
The distance from Vrindavan to Govardhan is about 20 KM.
Some facts about Govardhan:
हिंदू धर्म में मान्‍यता है कि इसकी परिक्रमा करने से मांगी गई सभी मुरादें पूरी हो जाती हैं। यह आस्‍था का अनोखा मि‍साल है। इसीलि‍ए ति‍ल-ति‍ल घटते इस पहाड़ की लोग लोट-लोट कर परि‍क्रमा पूरी करते हैं। हर दिन सैकड़ों श्रद्धालु अपनी मनोकामनाओं को लेकर यहां आते हैं और 21 कि‍लोमीटर के फेरे लगाते हैं। श्रद्धाभाव का आलम यह है कि‍ सालोंभर श्रद्धालुओं की भीड़ लगी रहती है। लोग सर्दी, गर्मी और बरसात की परवाह कि‍ए बि‍ना ही 365 दि‍न यहां श्रद्धा-सुमन अर्पि‍त करते हैं।
कहा जाता है कि‍ पांच हजार साल पहले गोवर्धन पर्वत 30 हजार मीटर ऊंचा हुआ करता था। अब इसकी ऊंचाई करीब 30 मीटर ही रह गई है। पुलस्त्य ऋषि के शाप के कारण यह धीरे-धीरे घट रहा है। इसकी परि‍क्रमा के रास्‍ते में 21 पूजनीय स्‍थल हैं। सभी का अपना इति‍हास है। यहां का माहौल देखकर ही लोग भक्‍ति ‍भावना में डूब जाते हैं। यही कारण है कि‍ तीर्थयात्रि‍यों को इस सफर का पता ही नहीं चलता और अलौकि‍क आनंद की प्राप्‍ति‍ भी हो जाती है।
The parikrama (circumambulation) route is 25km (14 miles). It is a form of worship to walk around Govardhan Hill. Of all the devotees of Lord Krishna, Govardhana Hill is the best because it supplies Krishna and Balarama with all types of necessities.
Devotees take rocks from Govardhan Hill and worship them exactly as they worship the Deity of Krishna in the temple.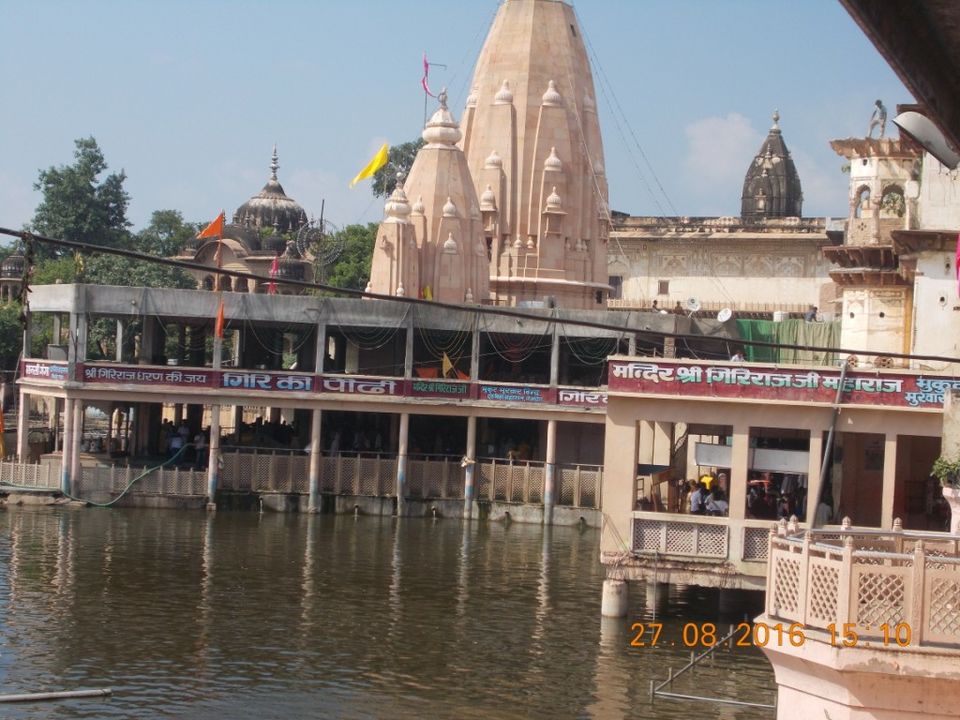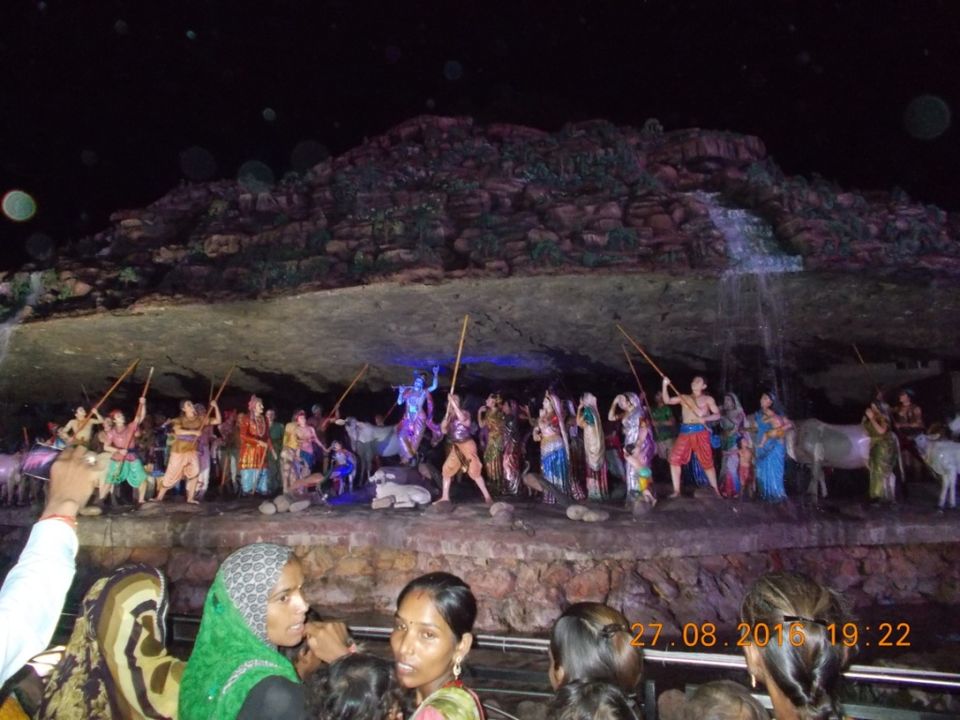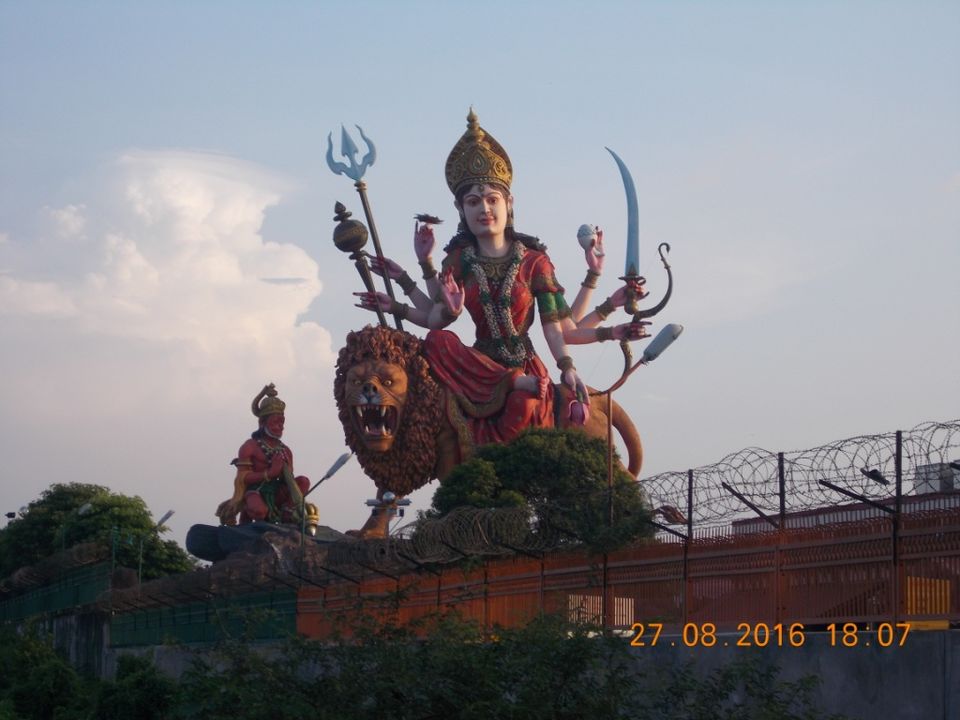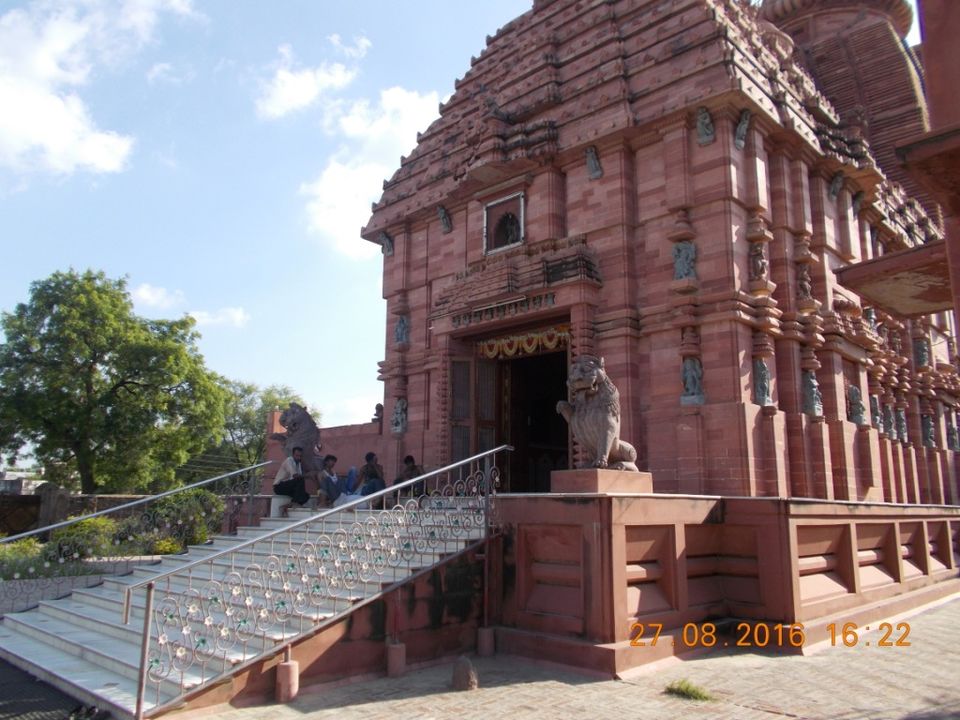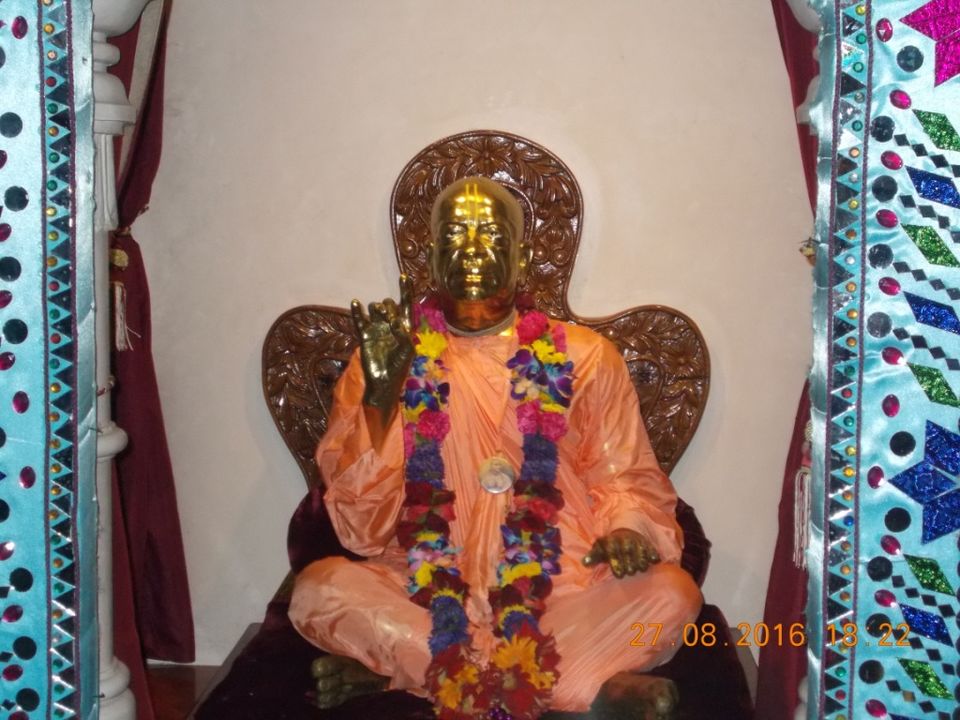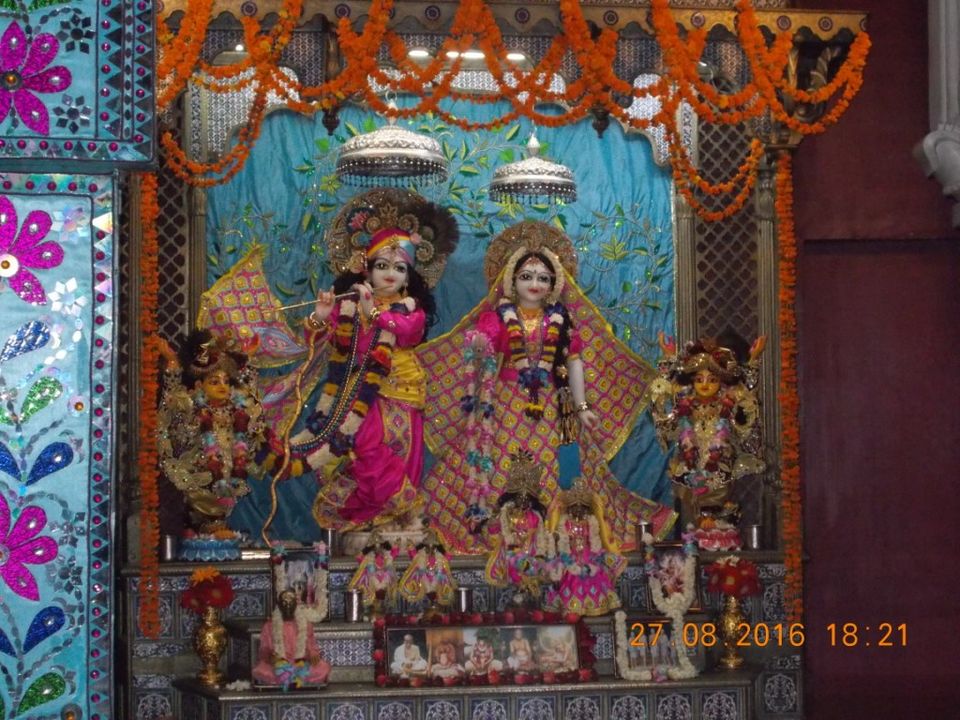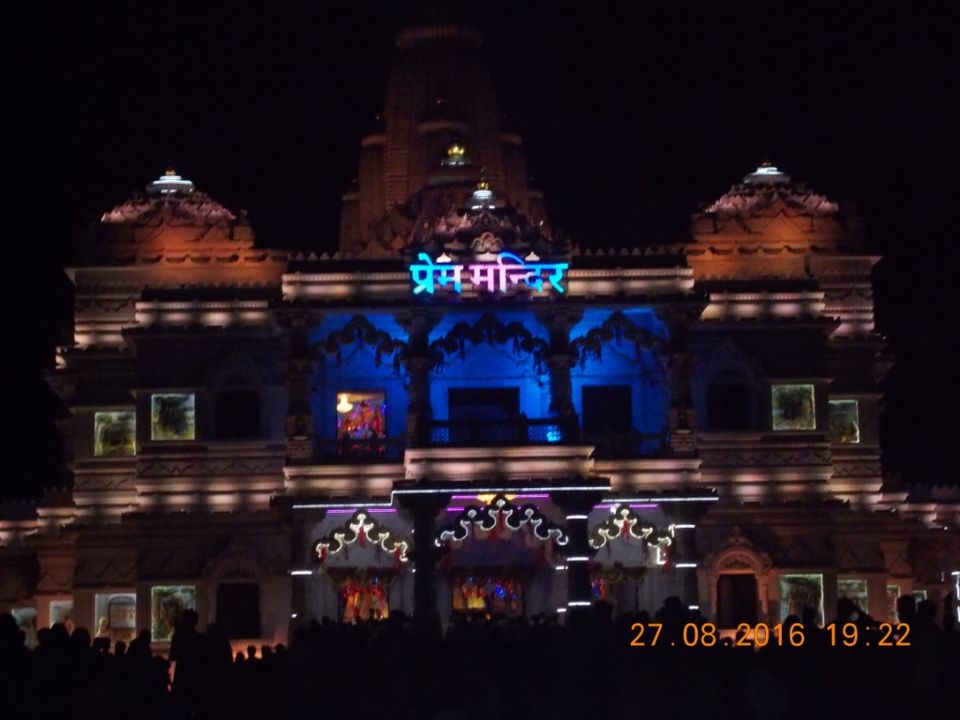 I have never ever visited the temple like Prem Mandir. Yes these are the true words from my heart that this is the most beautiful temple I have ever visited.
The best time to visit this is after 6:00 PM, when the lights are On and the temple is glowing with the light work done around the entire premises. The entire lighting system change its color on 1 or 2 minutes difference, and the temple becomes a "magical house" who is changing color on a regular basis.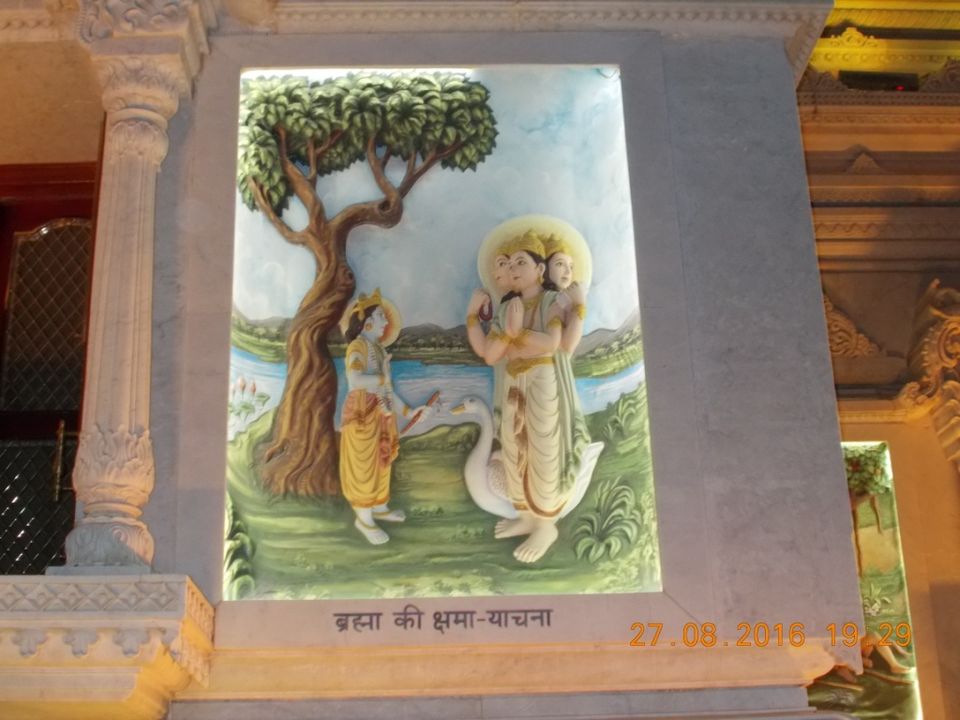 The walls of Prem mandir are full of some short stories related to Shree Krishna life. They are so beautiful that one can try to see all of them. The best part of this temple is the main statue (murti) of Radha Krishna. You cannot want to move your eye's for just a second from the murti and you just loose yourself.
On the back side of temple there is a Musical fountain that runs with the sound effect, and the best part of this is - "There is a projector used to show the story on water droplets" and believe me its fabulous. I have never watch such type of technique in any temple.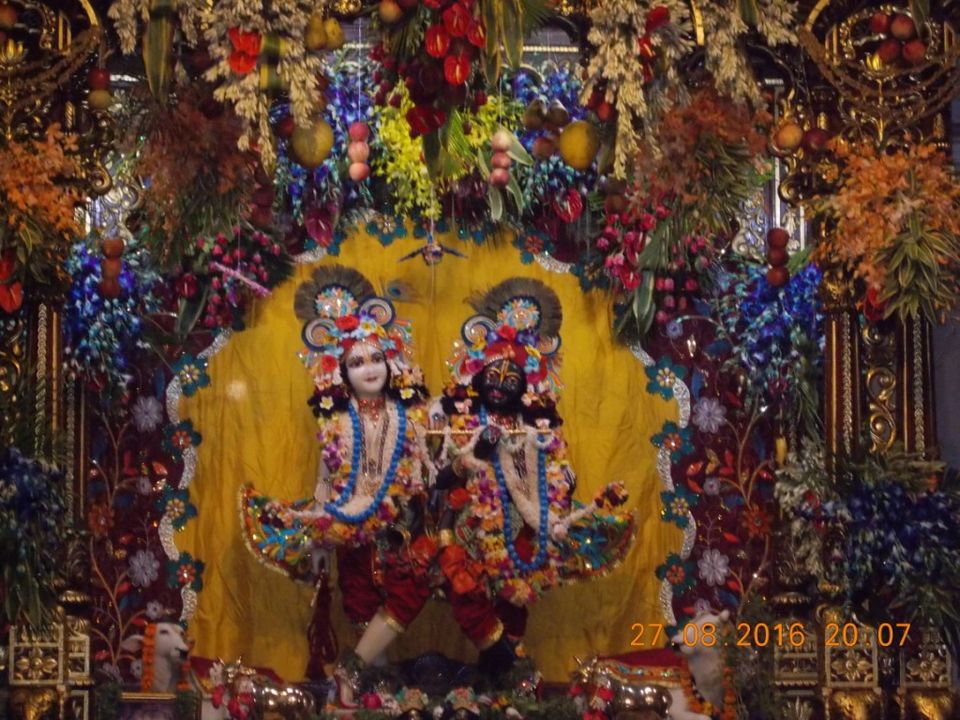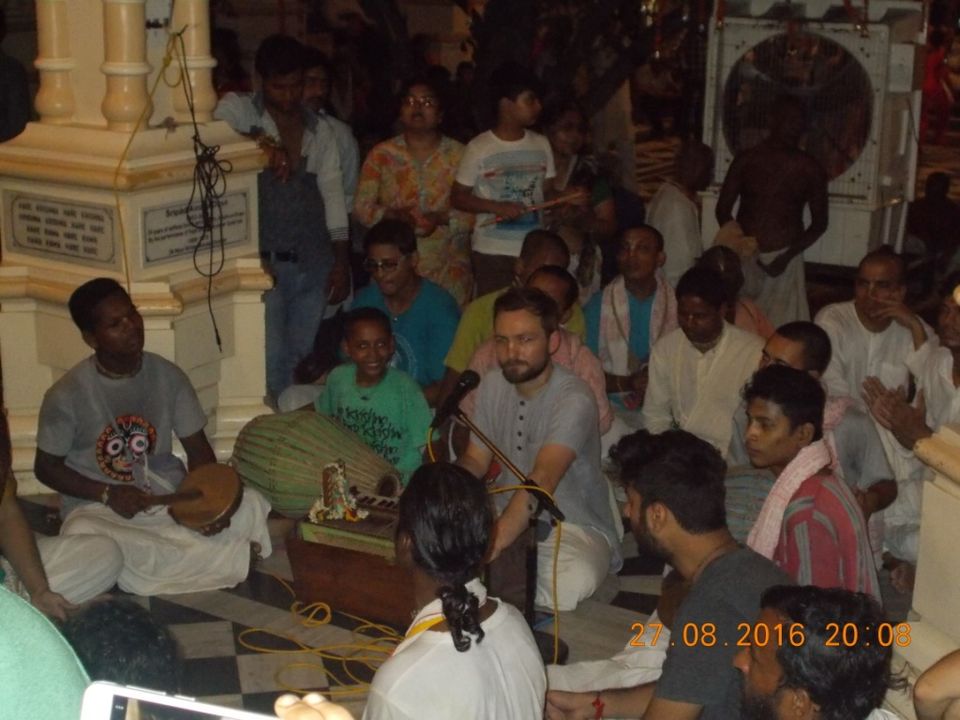 After Prem Mandir we were at Iskcon Vrindavan. The place is full of devotee including Indians and as well as Foreigners. This is the place where one can understand the true meaning of life by putting them in the "Bhakti Marg". A lot of peoples are dancing there on the tune of Radhe Radhe, I was also one of them...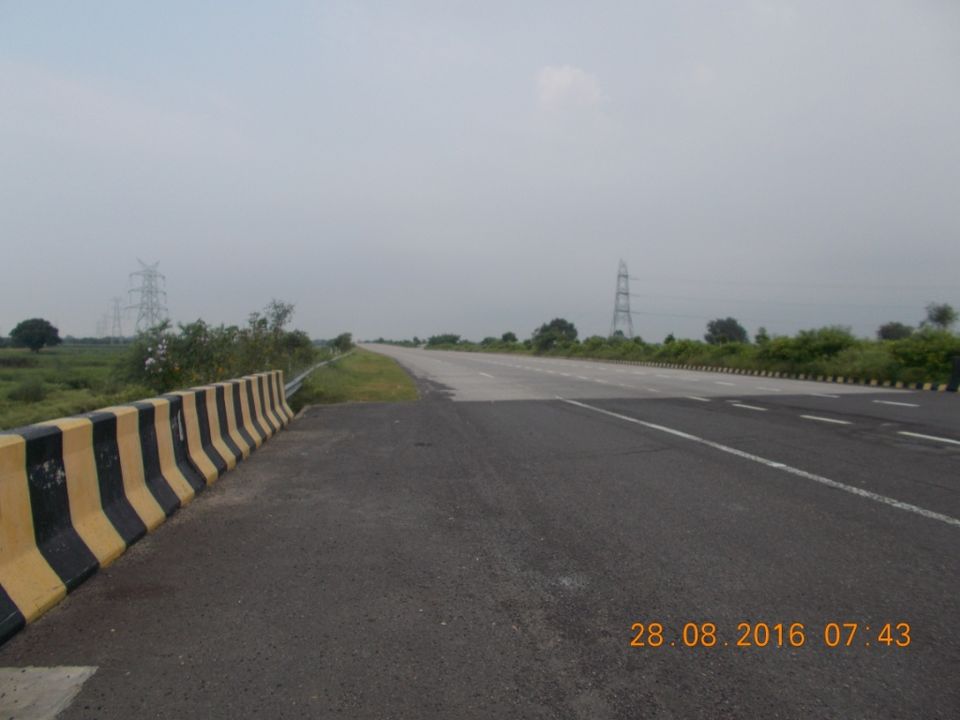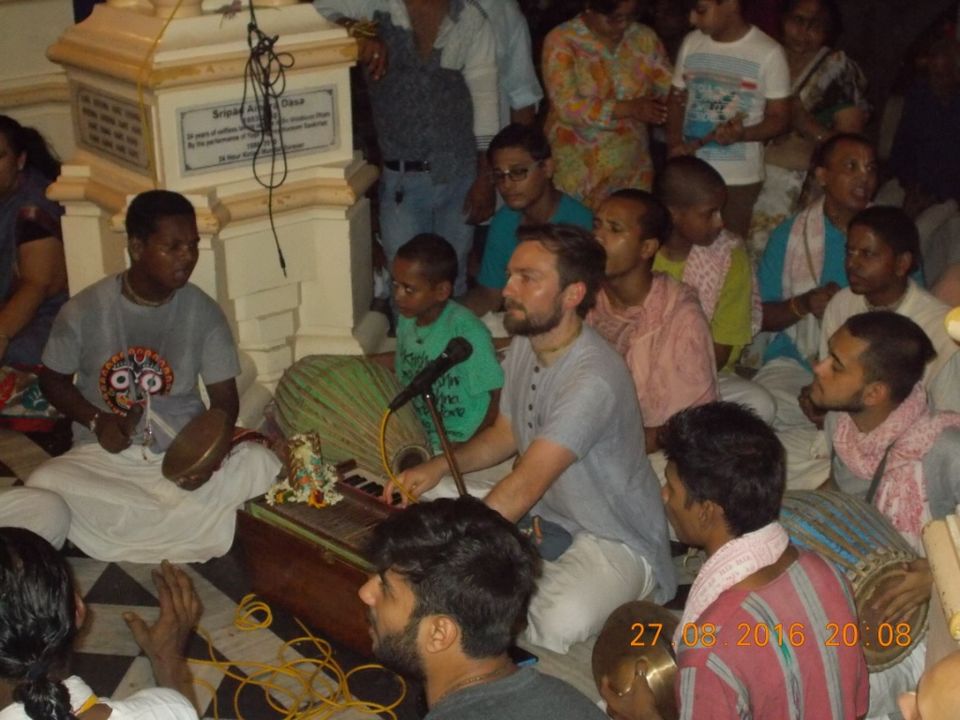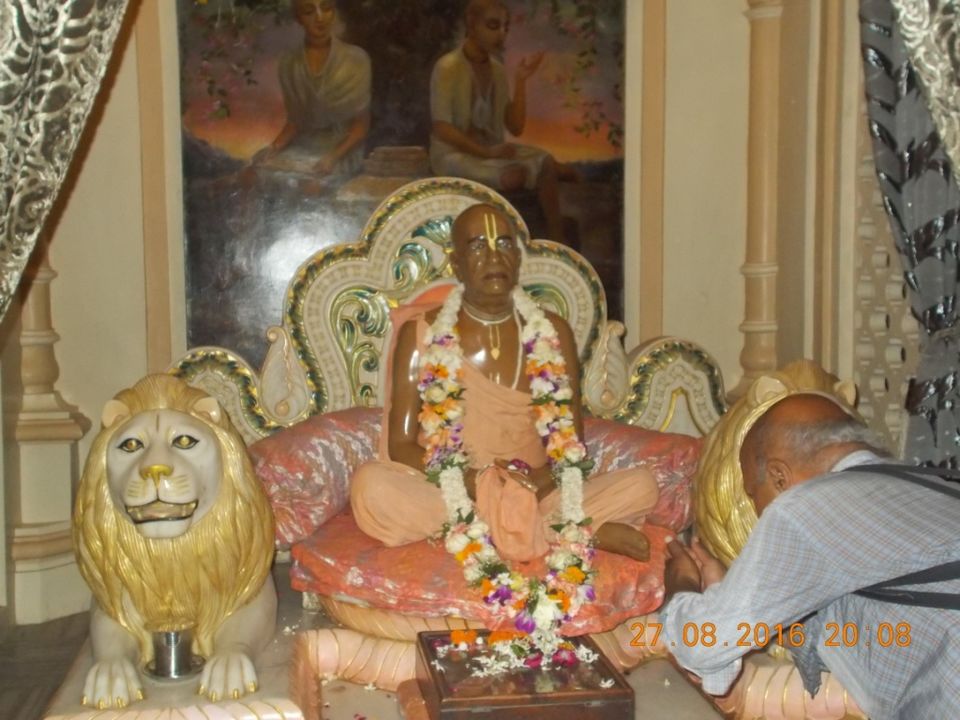 Fir milege kahi kisi roj ghumte firte :)