Madanikas or celestial figurines of Ramappa temple near Warangal.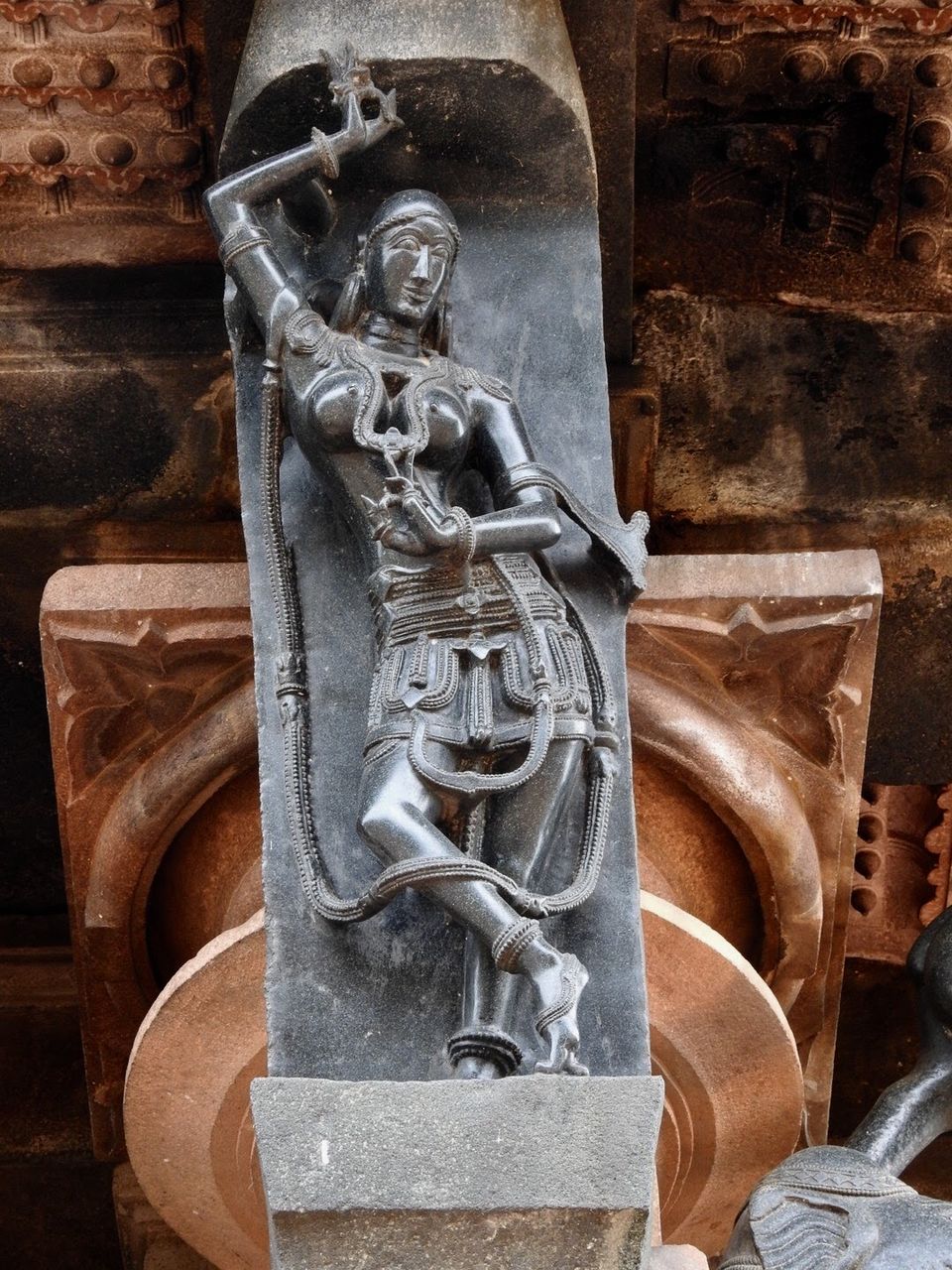 Exquisitely crafted with such minute details. I present here some of the intricate stonework.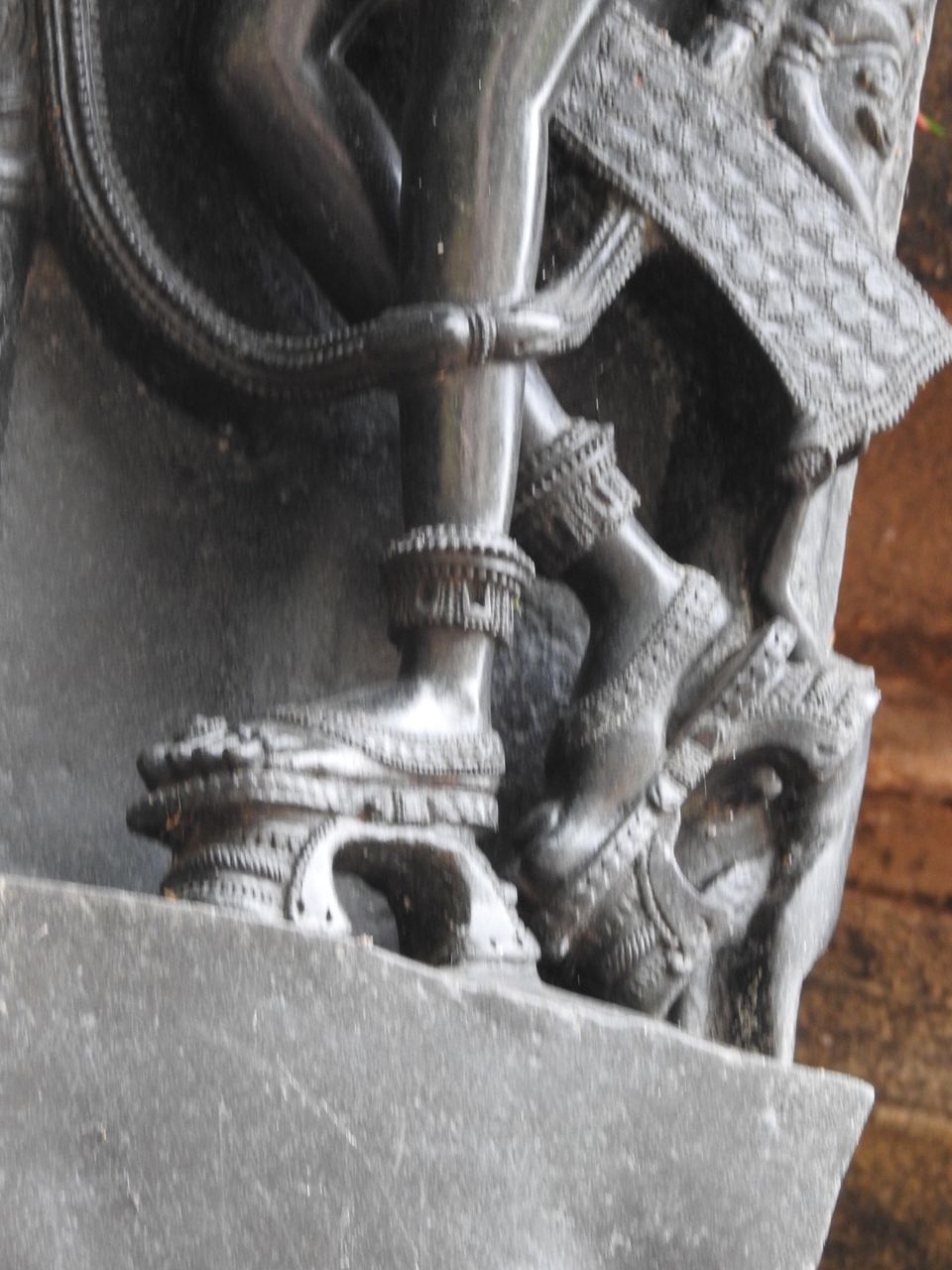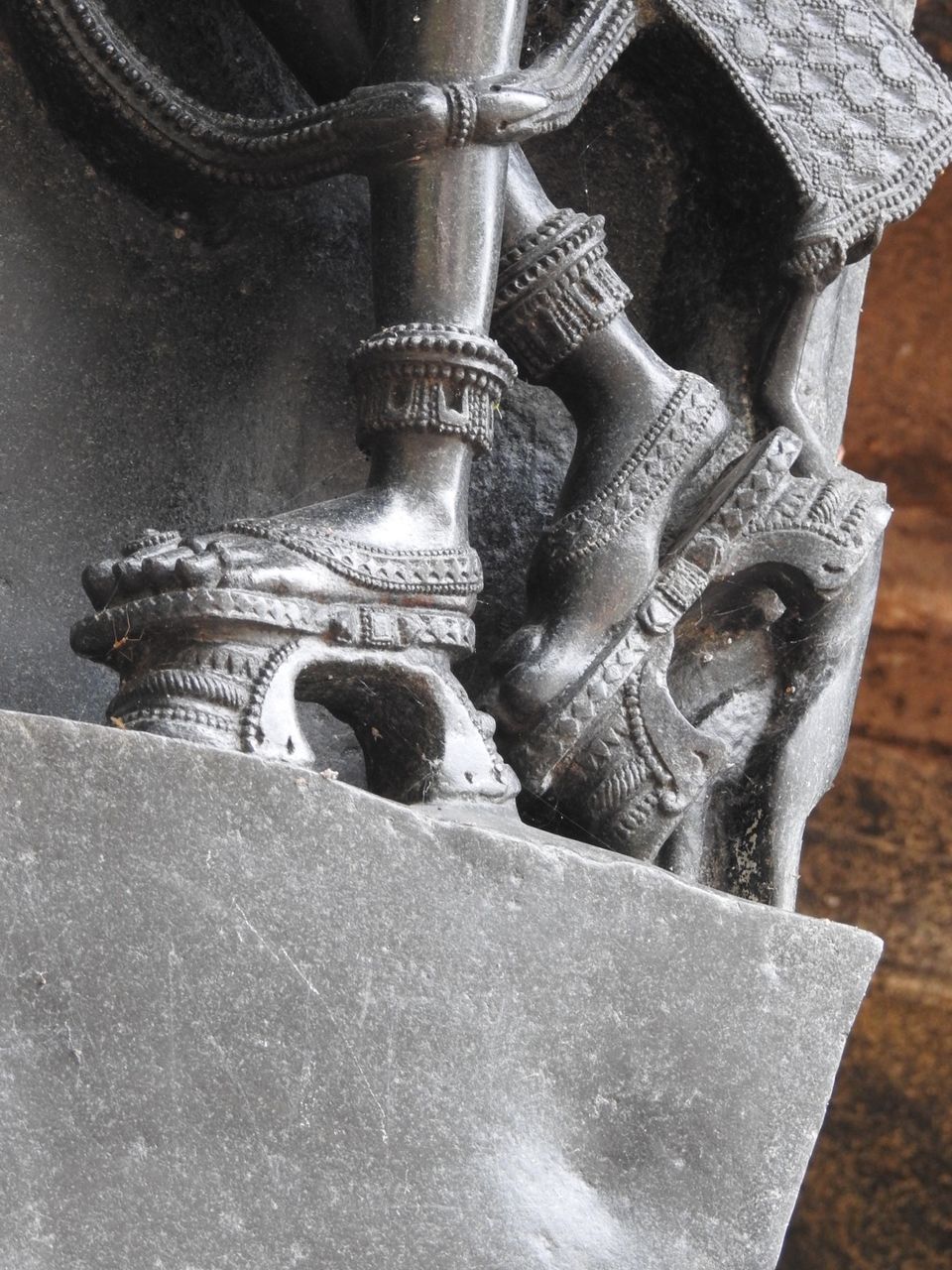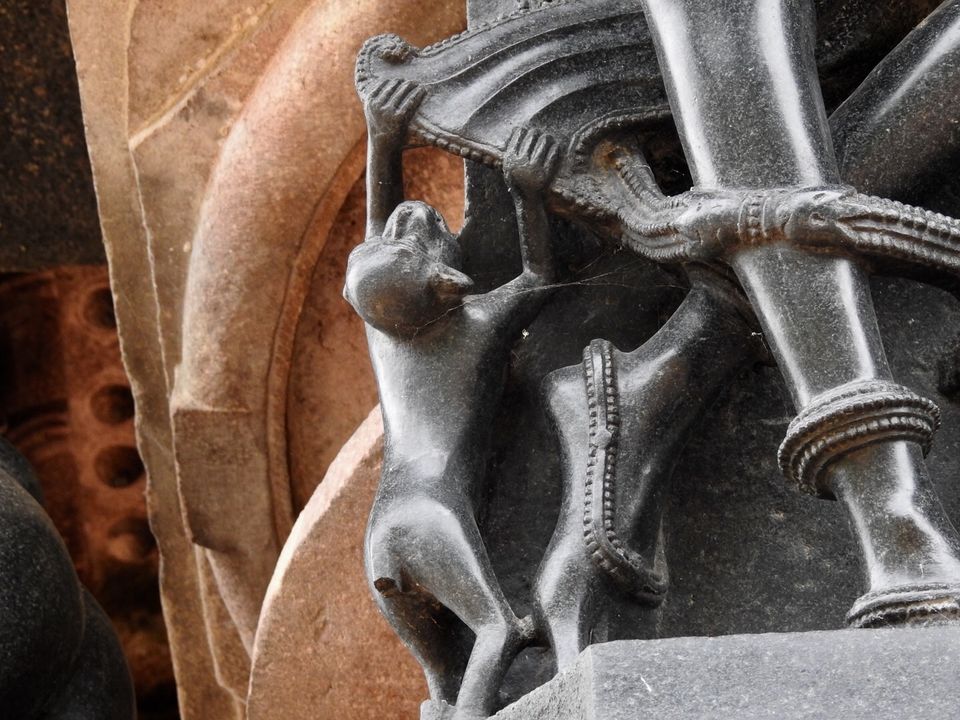 Here a monkey is trying to cling to a madanika and she tries to shoo away the intruder. Notice the anger in her eyes and the oversized ear rings which are back in vogue.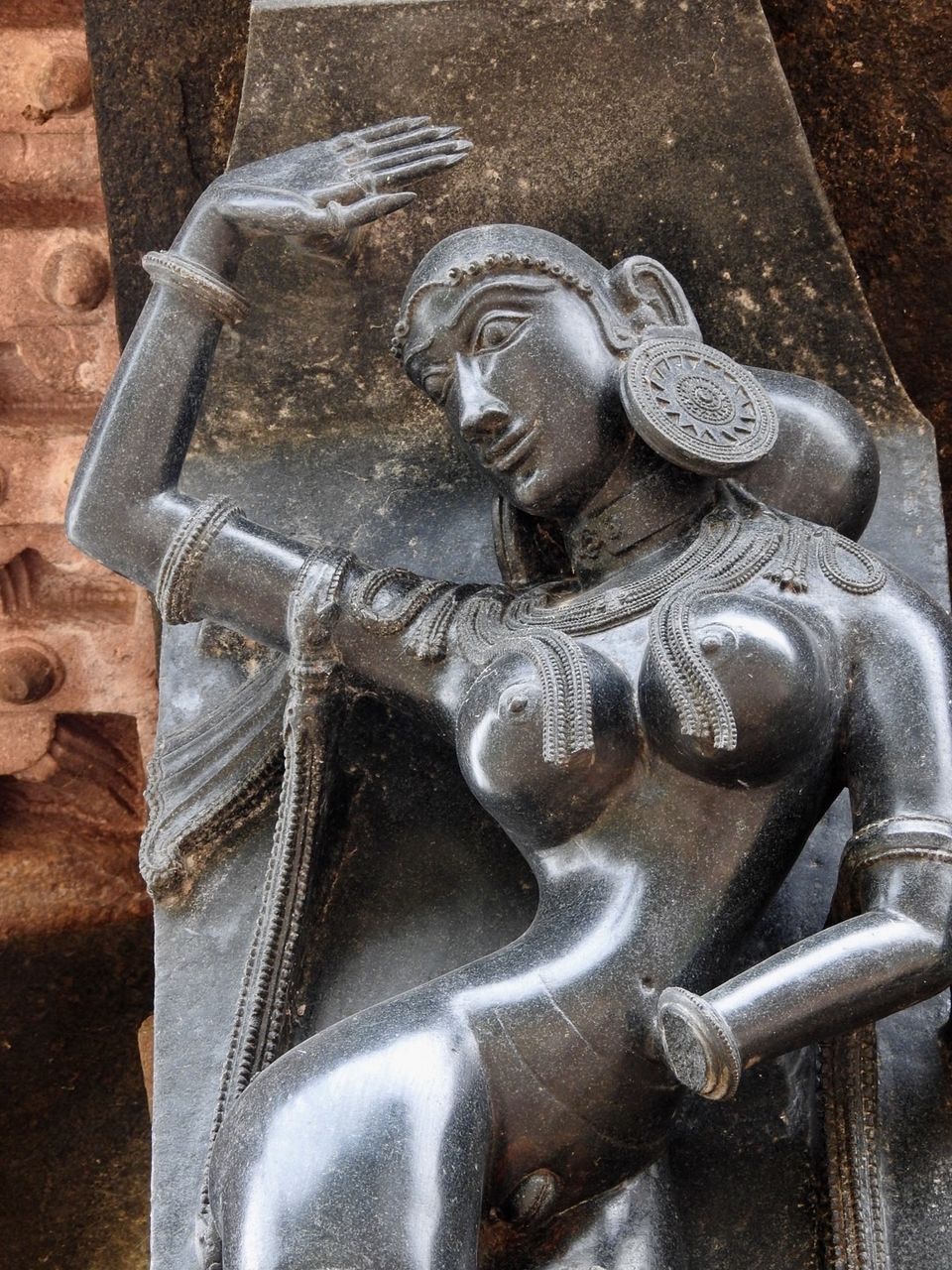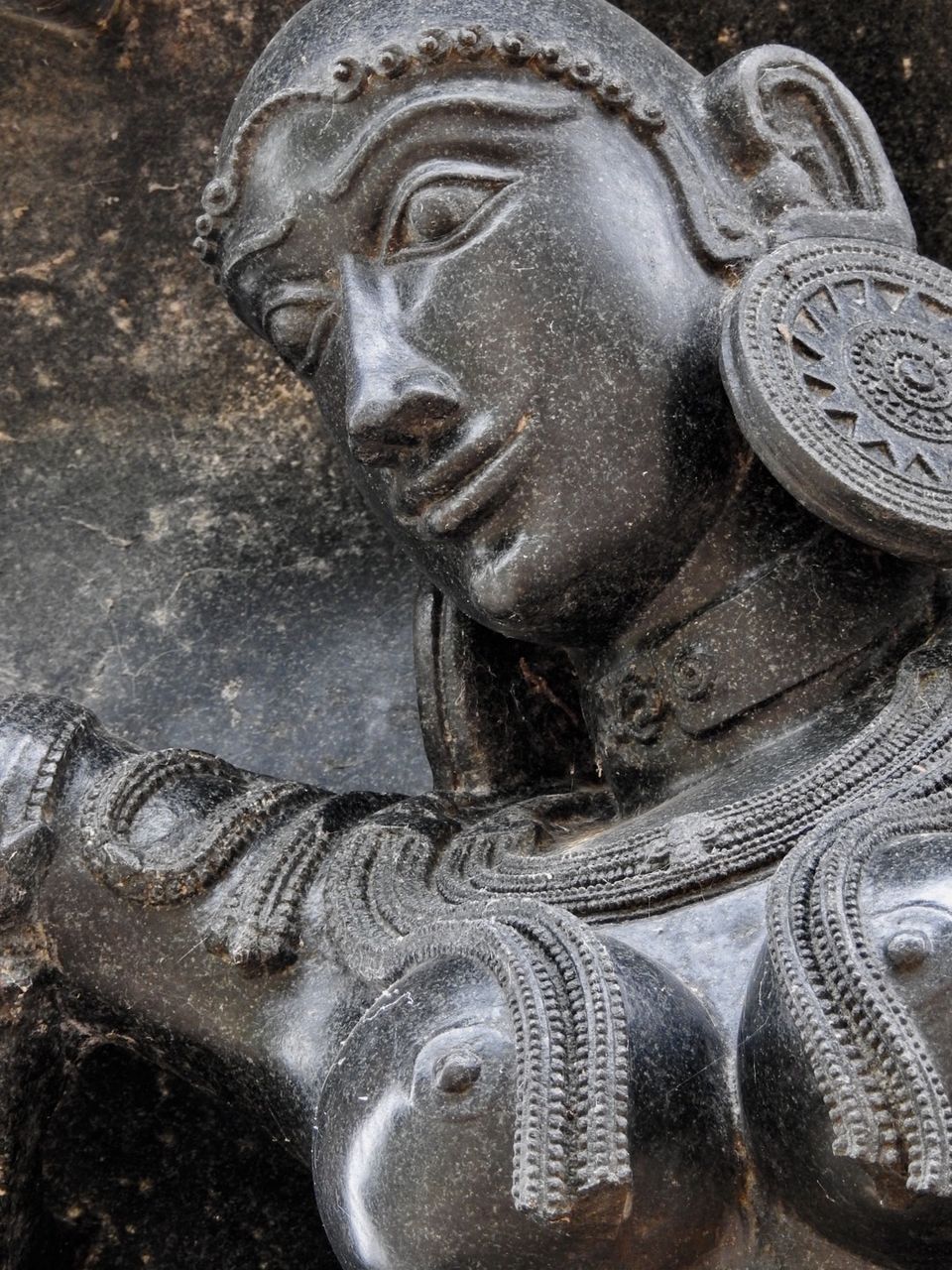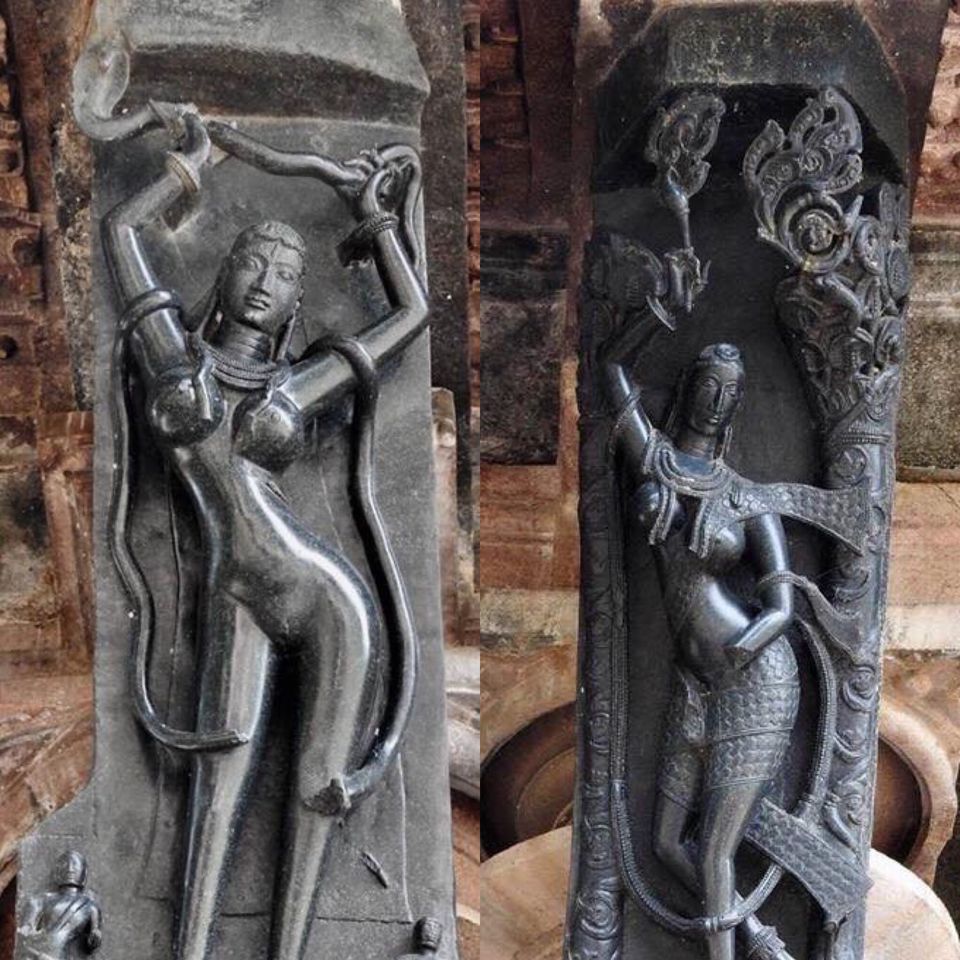 Only two madanikas have names, NAGINI and RAGINI.
Nagini dances with the snakes draped on her as garlands and in Rigini's case notice the shadow of the necklace on her chest.( not clear in the picture,though)