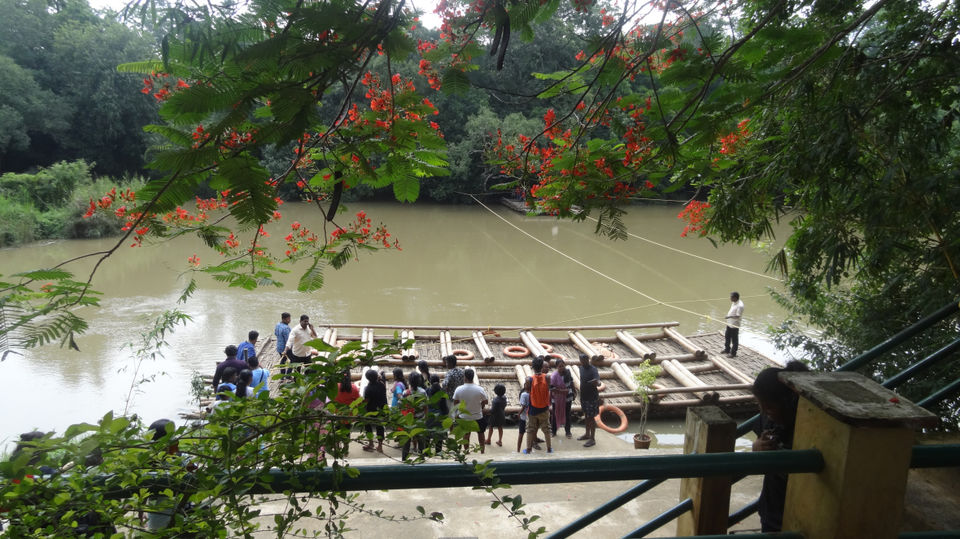 Our next day began with more excitement as everyone stressed 'KURUVA ISLAND' is a MUST VISIT place. Our curiosity level was on the sky and the kids were so excited about having the shower as we told them , we are visiting a river :) that day. It is one of the signature places in Wayanad and absolutely not to be missed and I would recommend to get in as early as possible, so you can spend more time in this spot.

Kuruvadweep Islands -
Kuruvadweep is a delta on the Kabini River, is the only island surrounded with naturally purified water source in Kerala . Island surrounded by the flows and river can be accessed by Bamboo rafting.
Best time to Visit -
Kuruvadweep is usually closed to the public from May last to December due to Monsoon and during this period, rainfall floods the stream and there is a danger in rise of Water level. The best time to visit Kuruvadeep is from mid December to late April
Token based Tickets -
We started around 9 AM and reached about 9.45 AM and bought the entry tickets. To enjoy Kuruvadeep islands, you may want to go as early as possible to buy tickets based on Tokens , the visitors per day will be bounded. We heard 1000 visitors per day now , earlier it was only 200 per day. Token counter will be closed once they progress to the Limit.
Kuruvadeep Islands Entry Fee is 89 Per Person which includes the Bamboo rafting. No fee for the kids below age 8.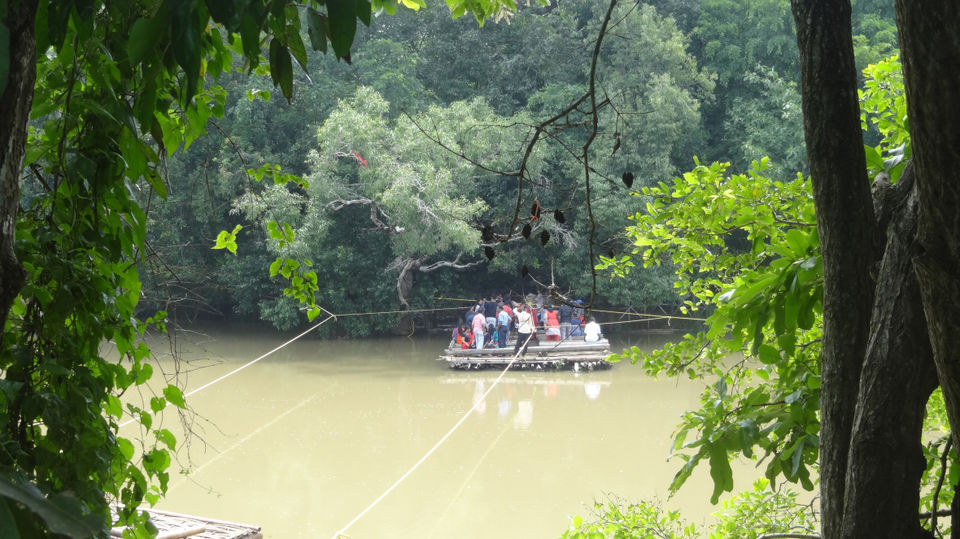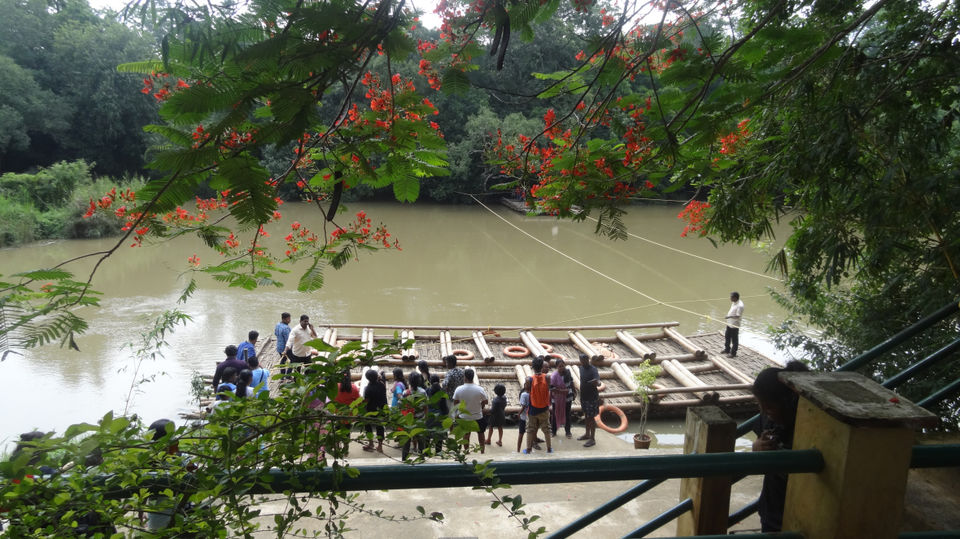 Here is the place you would stand for Rafting after purchasing your tickets from the entrance, Bamboo rafting is being used to cross the River stream. It will be an interesting ride, you will not miss as you don't have any other way to reach the other end :). It just takes 5 min to reach the other end.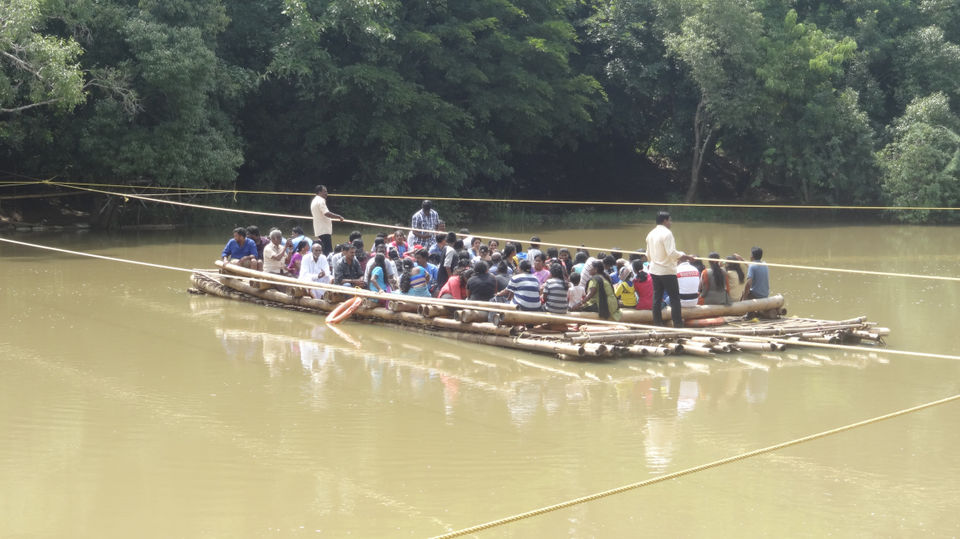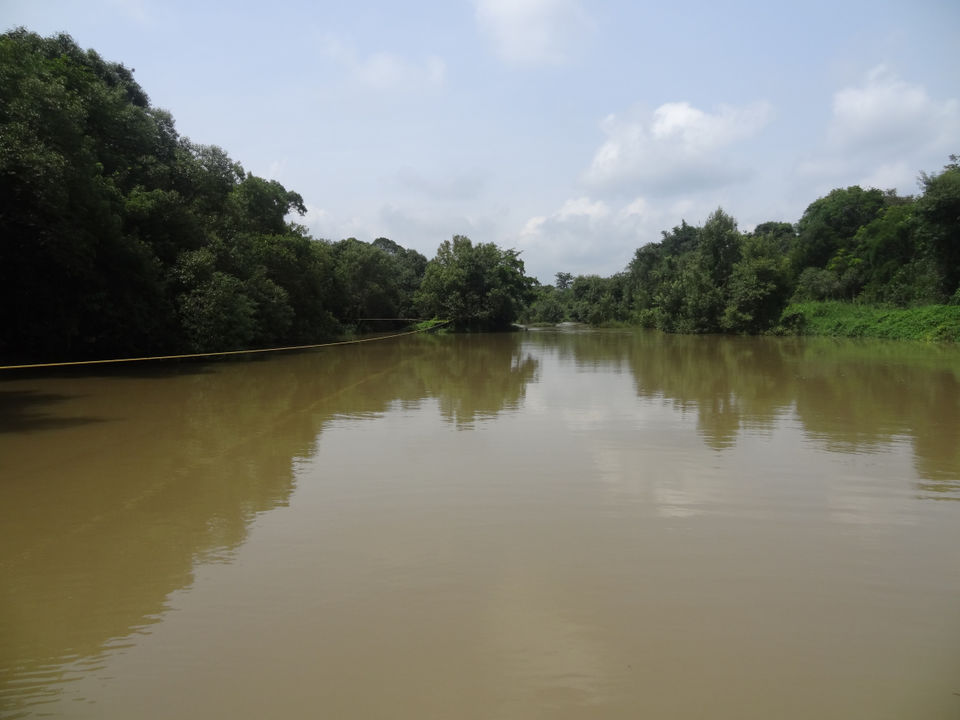 It is similar to Mangrove Forest in Tamilnadu.
Will continue forest and Island Pictures in Next !!!