Seychelles is famous honeymoon destination for the rich. It made it to the news when the British royals decided to celebrate their honeymoon here. But, you don't have to be rich to travel to Seychelles. Trust me on that, in this Seychelles Travel Guide on a Budget we will share all the tips and tricks to travel to Seychelles on a Budget.
Seychelles Weather
Seychelles weather is tropical, mostly pleasant throughout the year. The monsoon season is from November to March, so during this time water activities might be closed. Ideal season to travel is from June to September. June to August is the peak season, so our suggestion would be to pick shoulder seasons like month of May or October.We visited during December, Christmas time is also considered peak season. During our visit it did rain, but not all day. Occasional heavy rains followed by bright sunny weather.
Avoid travelling to Seychelles during European holidays (their Summer and Christmas). Best season to travel is March-May, September-November. We went during Christmas. Big Mistake, December is the starting of rainfall in Seychelles as well as peak season to be in. Although Seychelles is place where you can enjoy anytime of the year based on your interest.
Seychelles Travel Budget Stay Guide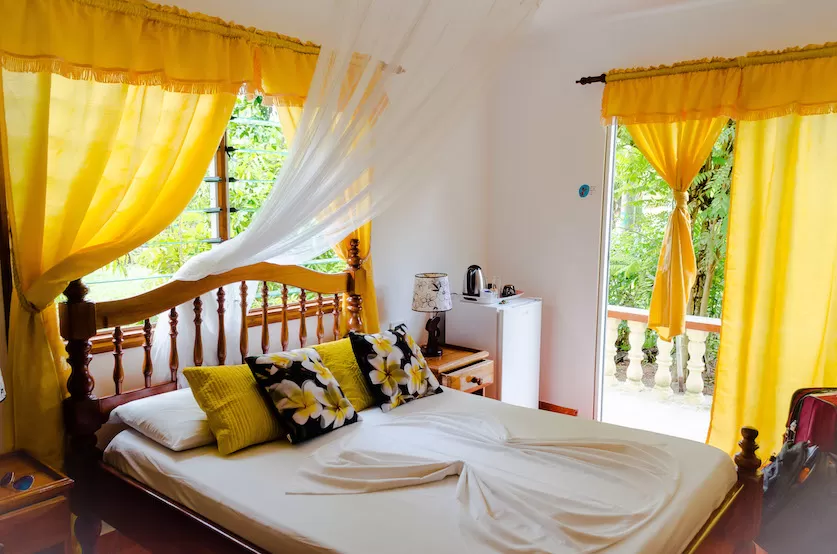 Seychelles main expense goes in hotels. Hotels costs bomb even in a low season. An average guest house or lodge in a low season would cost you 5k+ Rupees/ $70. The best way to save your money is to book an AirBnB is Seychelles, use our link to get discount on your first booking. You can also opt for Couchsurfing to stay with the local, absolutely for free.
The cost of stay in the Seychelles islands will vary from island to island. The price of a basic homestay will be in the range of 2.5k to 3.5k Rupees, i.e. $35-$49. The trick is to book well in advance, at least 2 months before your travel.
How to Reach Seychelles?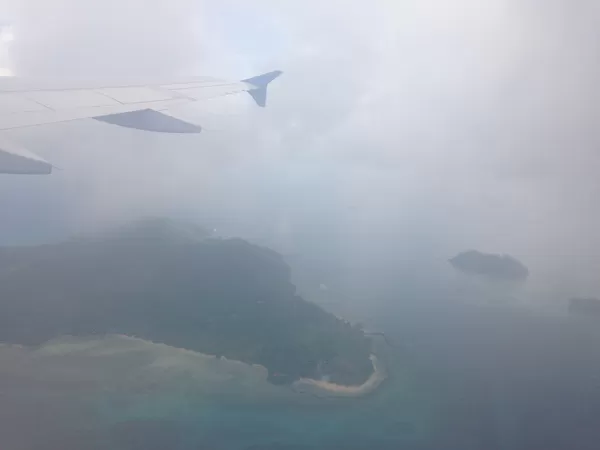 Seychelles can be reached via Flight, the international airport is located in the largest island on Seychelles called Mahe. Know more about things to do in Mahe here. From India, air Seychelles will be your best bet to travel quickly, comfortably on a budget. Keep an eye on Skyscanner for the best deals. Another option is to take a flight from Dubai and the reach Seychelles.
Getting Around Seychelles on a Budget
Here is where our Seychelles Travel Guide on a Budget will help you the most. In Seychelles the taxis are the next expensive things after hotels. They charge you €20 to €30, for oneway trip to your hotel from the airport or jetty. Therefore the best bet will be to hire a rental car and drive to your hotel directly from the jetty or airport. Car rental companies charges €40-€50 per day for hatchback. Petrol prices are same as India rates ₹90 per litre. Few islands will have no provision of car there either you have to walk or rent a bicycle. Bicycle rental will be ₹1500 per day per cycle, you can bargain if hiring for longer.
Seychelles Travel Food Guide on a Budget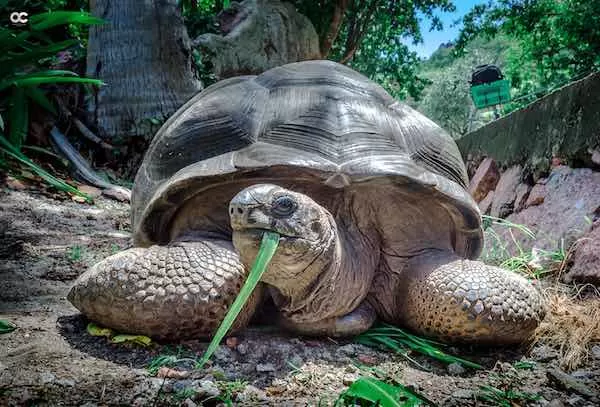 Next thing on your budget travel is Food, we got you covered there as well. If you want to save money, then avoid eating in restaurants. Stick to home cooked food by your host, or takeaway stalls available throughout the islands. The takeaways or food served by your host will be around ₹500 to ₹700 for a single meal. If you plan to eat in restaurants be ready to shed ₹2000 onwards. Another option is to buy grocery from the stores and cook yourself a meal.
If you drink then please buy your liquor from Seychelles airport duty free, that will do save loads of money. Seychelles drinking water is very clean, you can directly drink it from the tap, the locals do so. If not then please carry Lifestraw with you can buy it from Amazon.
Alcohol is expensive in the island, as per duty free per person two bottle of wine and two bottle of liquor allowed. Carry you alcohol with you which will save you extra money. If you don't want to carry alcohol then buy it from Seychelles Airport Duty free shop.
Internet Connection in Seychelles Travel Guide
Seychelles has internet connection and sim card available just outside the international airport, but the plans starts from ₹1000 above. When we went at that time in India the JIO boom hasn't happen. So if you are travelling from India you can opt for JIO international roaming plan that will be cheaper and useful. Please not the connectivity is poor in Seychelles islands.
The Pro Budget tip will be using internet for free. You get free internet for 15 mins/day at all the Jetty and the Airport, you can use the same to connect for a while and post that Digital Detox. You can access the wifi even from outside the airport. Please make sure to download offline google maps which will help you to drive in the island.
Seychelles Currency
Seychelles Currency is known as Seychellian Rupees. In the country vastly Euros are taken, so preferably carry Euros with you for activities. Pre book the hotels and inter island transfers. For food and other expenses you can take out cash from Seychelles ATM.
Budget Tips for Activities in Seychelles
If you are not doing photography then you can save the car rental money and take the bus instead. Check out with your Airbnb host for pick up/ drop from jetty/airport they will give you better deal. Vallee de Mai in Praslin Island is a place to see Coco De Mer, and a UNESCO heritage site.f you are not into gardens and trees then you can skip Vallée de Mai. The entry fee is huge 325 SCR. We skipped it, but remember it's a UNESCO world heritage site and the only place you will find coco-de mar plantations. Anse Source De-Argent is Worlds most photographed beach, and has an entry ticket for the whole day. Over the weekend, during rain and sunset time entry can be free in Anse Source De-Argent. In case you want to see coco de mer you can visit the Spice garden in Mahe, it has giant tortoises as well and entry fee is cheaper. Anse Source De-Argent also has Giant Aldabra tortoise, also in La-Digue island there are one or two roaming around just like that. If you are done seeing Aldabra tortoise then you can skip the visit to Curieuse island from your island hopping tour.
More information:
Instagram:
https://www.instagram.com/travel.like.we.do
Twitter:
https://twitter.com/travellikewedo
Facebook:
https://www.facebook.com/travellikewedo/
Youtube: