Majuli, situated in the middle of Assam, surrounded by Brahmaputra and Subansiri rivers, was declared by the Guinness Book of World Records to be the largest riverine island in the world in 2016.
Islands have their unique culture as they are cut-off from the mainland, and as such Majuli also has its own distinct cultural heritage where people pride in mask-making and cultural performances. The residents of the island have adapted themselves to the unique challenges of being in the middle of an annually flooding river. The houses are built on stilts to give them an elevation in the low-lying plains.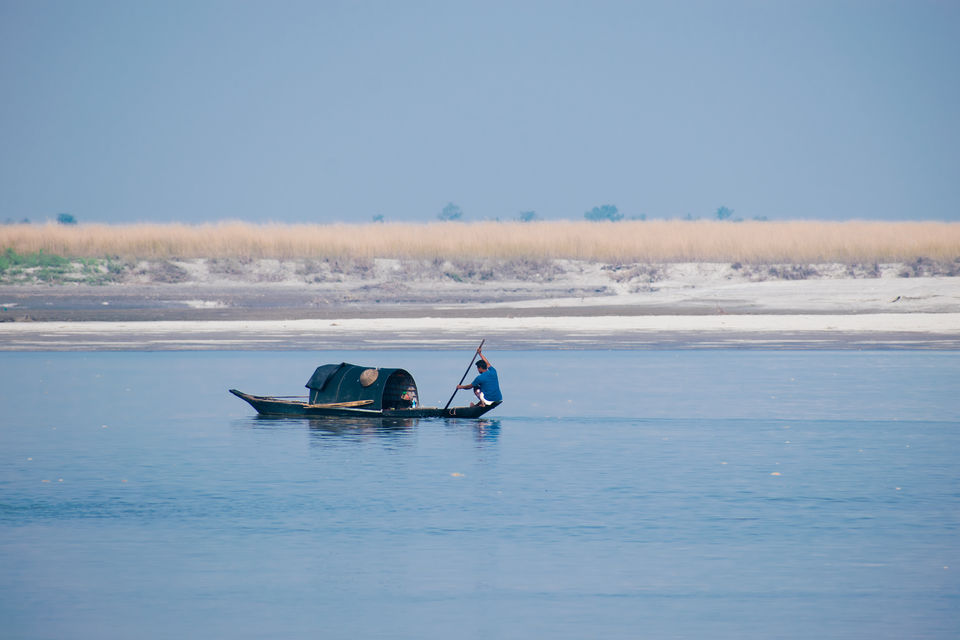 The fertile land ensures that the residents of Majuli enjoy a self-sustainable economy. Herding, dairy, fishery, horticulture, weaving and pottery is commonplace. The Mising tribals who occupy the island are very warm-hearted people who shower the visitors with their hospitality and smile. Away from industrialisation, Majuli is a great place to enjoy nature and study an agro-based culture.
What to see and do?
1. Bamboo Bridges
It is pretty easy for bridges to be washed away during floods. Hence bamboo bridges are built as an alternative in the region. One of the most astonishing bridges here stands on bamboo stilts that can easily withstand the weight of moving four-wheelers. It is fascinating to see how the villagers toil hard to upkeep this fragile structure.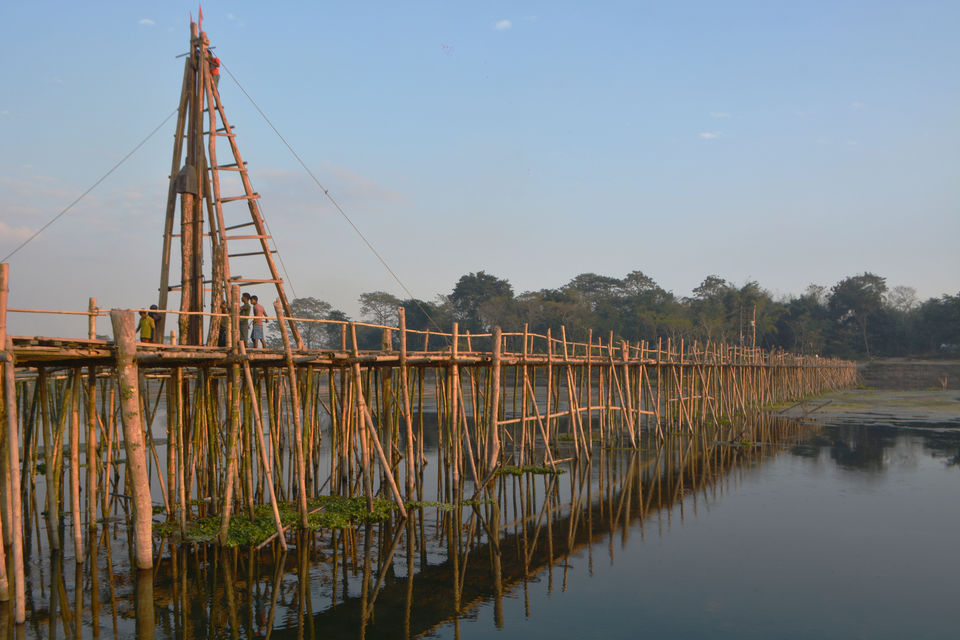 2. Bird watching
The wetlands of Majuli provide a feeding ground for the migratory birds. The island is a photographer's delight when it comes to clicking wildlife and birds.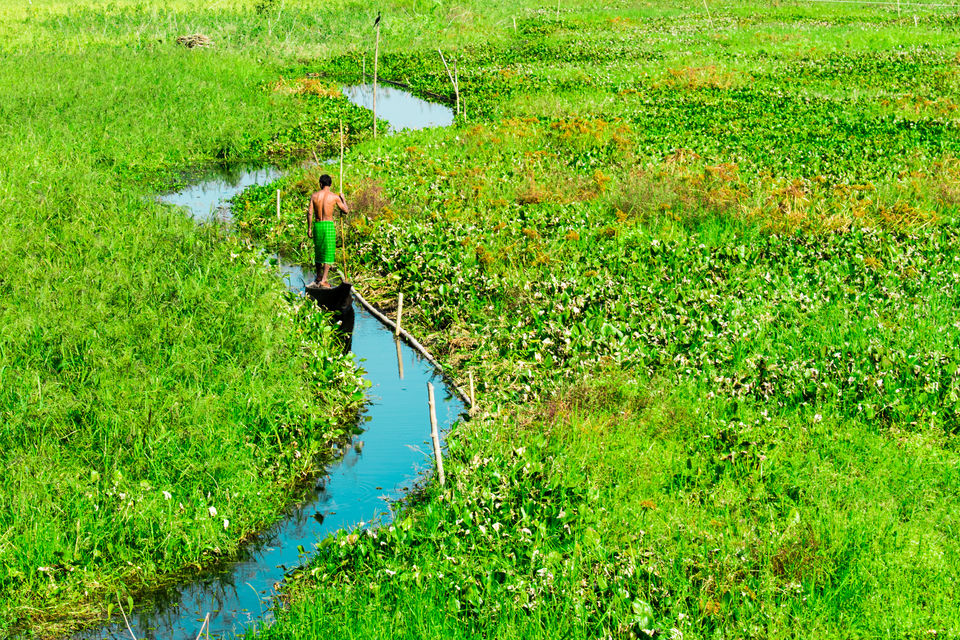 3. Mask-making
Natun Chamaguri Sattra is famous for mask-making. Colourful masks are made from paper and bamboo, and apart from buying them, you can also try a hand at making them.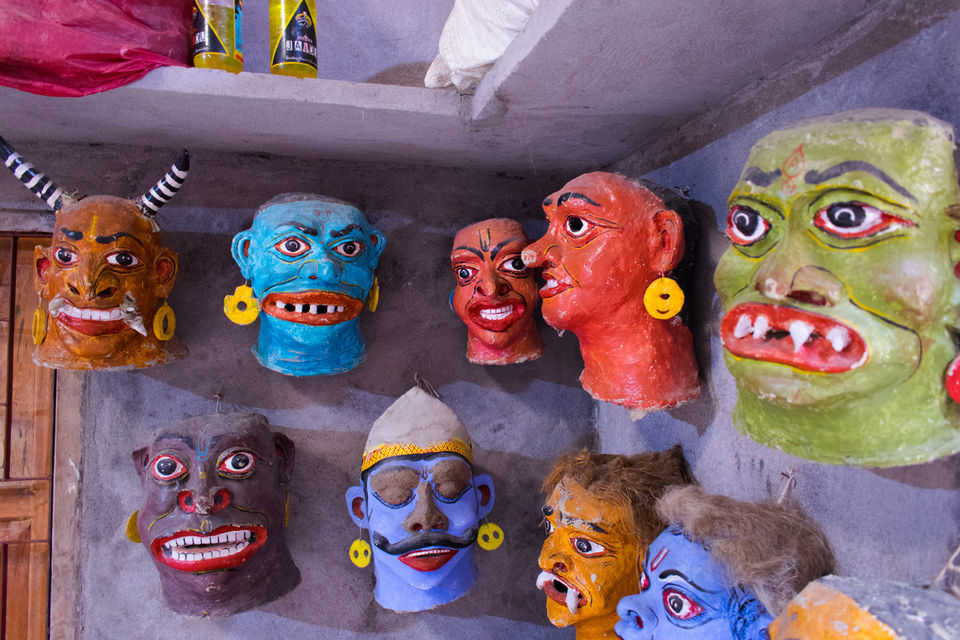 Itinerary
You can begin your trip to Majuli from Jorhat. Jorhat is connected directly with flights from Guwahati, Kolkata and Delhi.
Once in Jorhat, get driven to Nimati Ghat. A ferry from Nimati Ghat takes about 1.5 hours to reach Kamalabari Ghat on the bank of Majuli.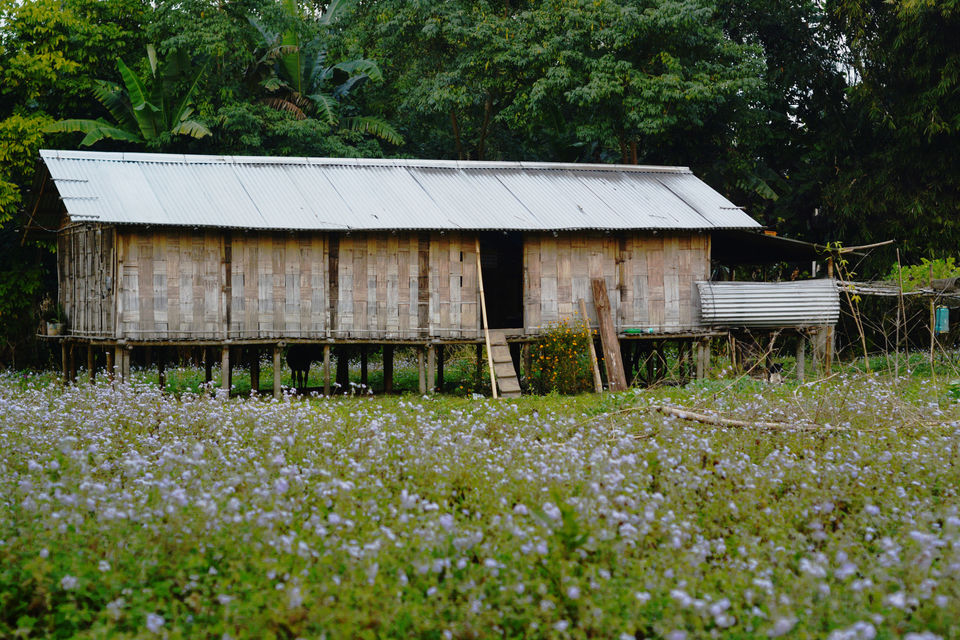 The southern part of Majuli looks like a small town by the river. To get the actual feel of the island, head towards the North where you can stay close to the Mising tribals. You can either stay here in a bamboo stilt or with a resident at their home.
Spend the evening walking around the wetlands and grazing fields, and talk to the locals.
Begin your day by exploring the different Satras of South Majuli . You can learn mask-making too at some of these places, especially Natun Chamaguri Sattra. Have lunch at an authentic Assamese restaurant in the afternoon, and continue on your journey back to Jorhat.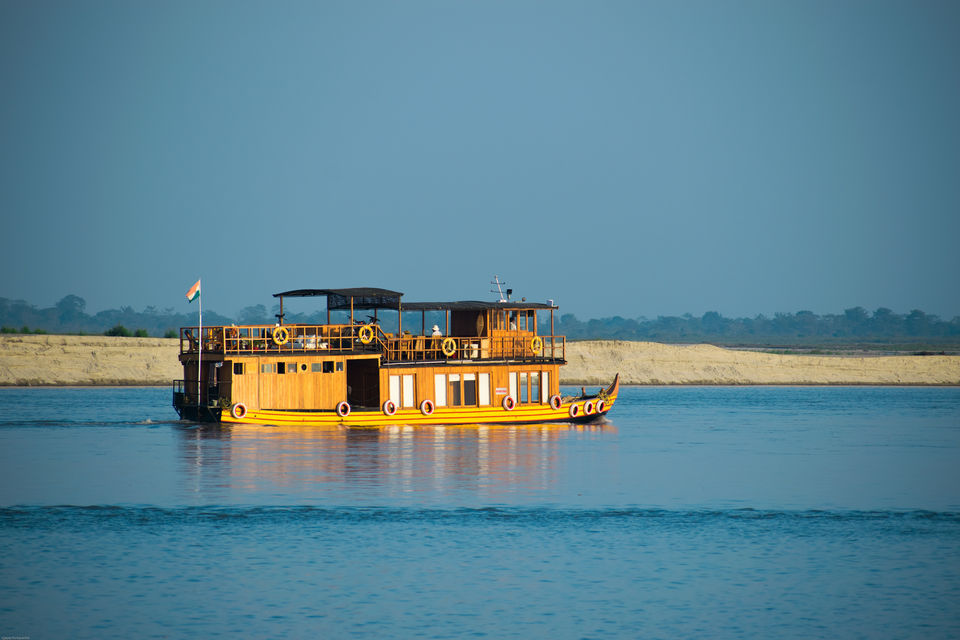 How to reach
By Air
The nearest airport is at Jorhat (40 km). You can hire a cab from the airport to Nimati Ghat from where you can take a ferry to the island (Kamalabari Ghat).
By Railways
The nearest rail-head is at Jorhat if you are travelling towards north to the island. You can travel to Nimati Ghat from here and then take a ferry to the island (Kamalabari Ghat).
The other rail-head from where you can travel to Majuli is from North Lakhimpur (35 km). You can travel south to Duliapathar from where you can take a ferry over the comparatively narrower Subansiri river to cross over to Majuli.
By Road
You can either reach Jorhat or North Lakhimpur and follow the route as mentioned above or you can take a bus from Ghilamora in North Lakhimpur to enter Majuli from its northeastern face at Jengraimukh through Dhakuakhana road. This journey wouldn't involve a ferry ride.
Best time to visit
The best time to visit Majuli is from October to March. It can get very hot in summers and quite wet in monsoon. December is the perfect time to enjoy a dry, cool and sunny vacation on the island.
Expenditure
The greater expenses would be on a flight to Jorhat. Once in Jorhat, transport is pretty cheap. You can get to Majuli under Rs 200. In fact, the ferry tickets cost just Rs 15 per person. You can easily get a decent stay under Rs 1000 on the island.
Looking for more off-beat destinations to visit around the country? Check out Kitkat Travel Breaks on Tripoto here.
The readers are hereby informed that the views, thoughts, images and opinions expressed in the article belong solely to the author, and Nestlé India Limited assumes no responsibility or liability for any errors or omissions.
Frequent searches leading to this page:-
Brahmaputra Kayaking Expedition, Brahmaputra River Rafting in Assam, Luxurious Tea Estate Experience in Assam, Majuli - Kaziranga Package