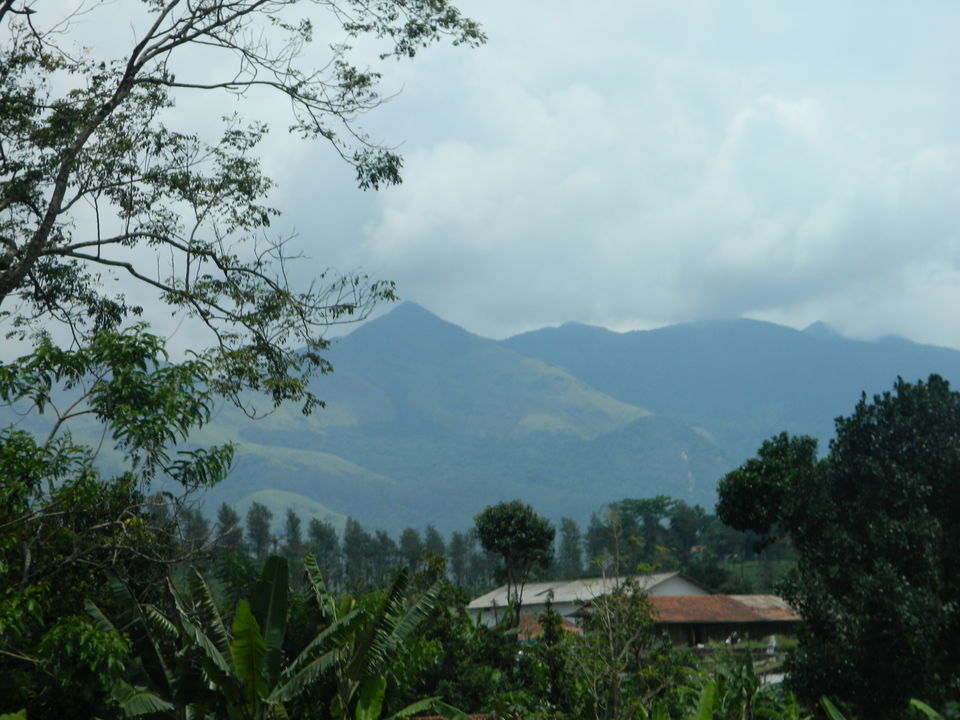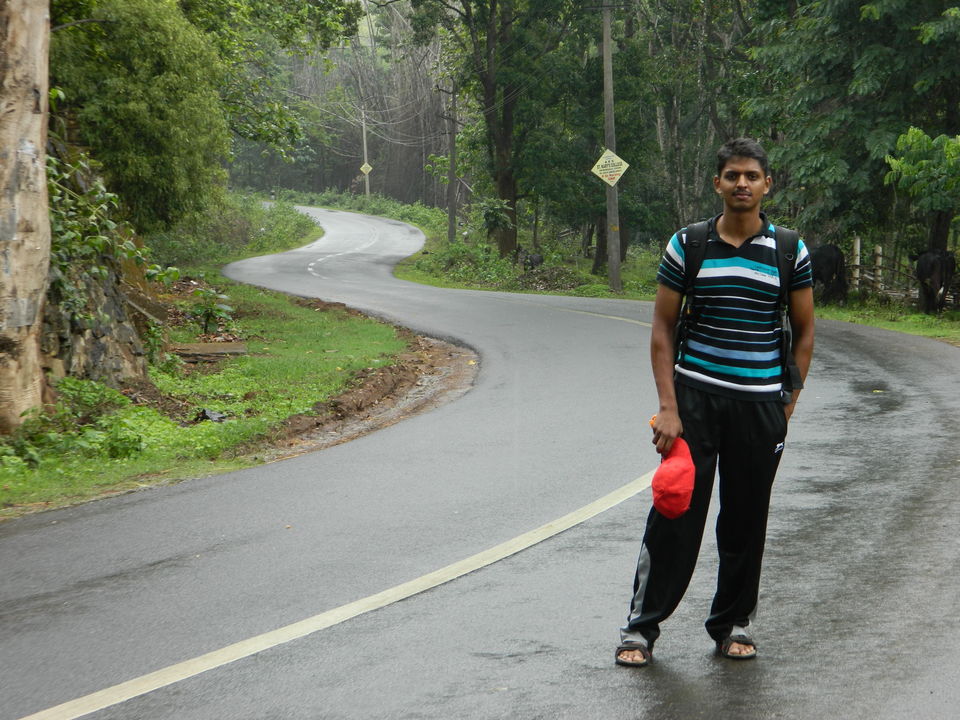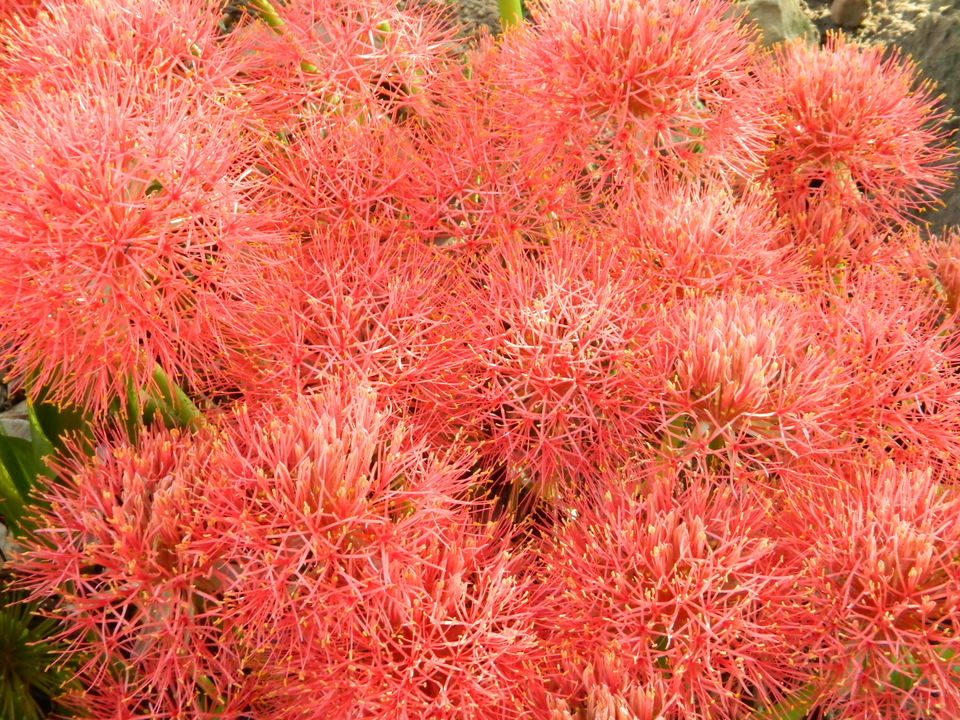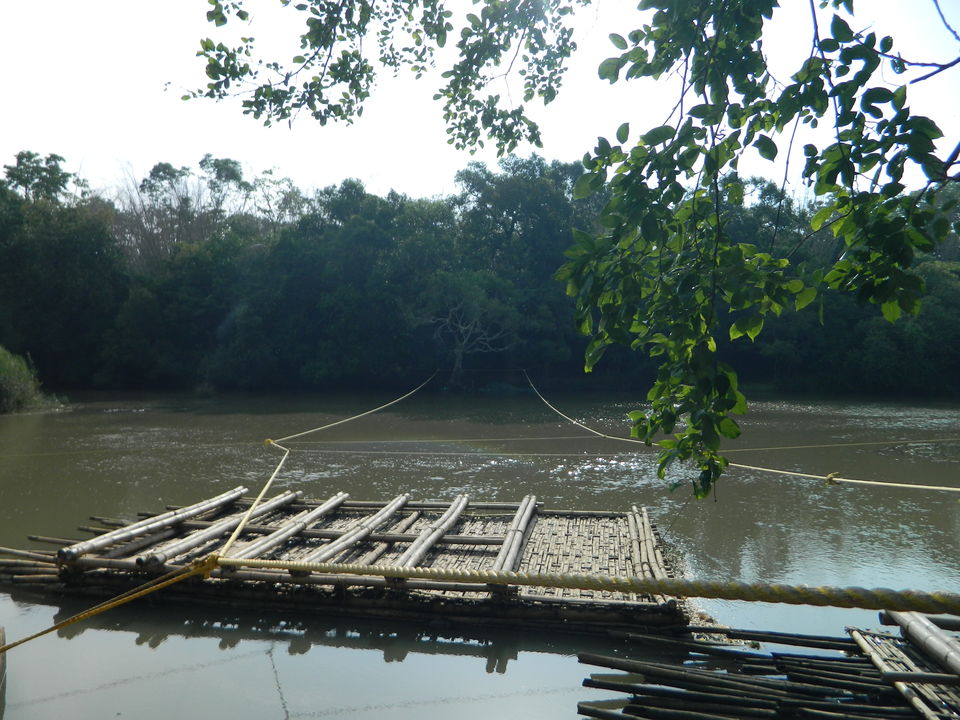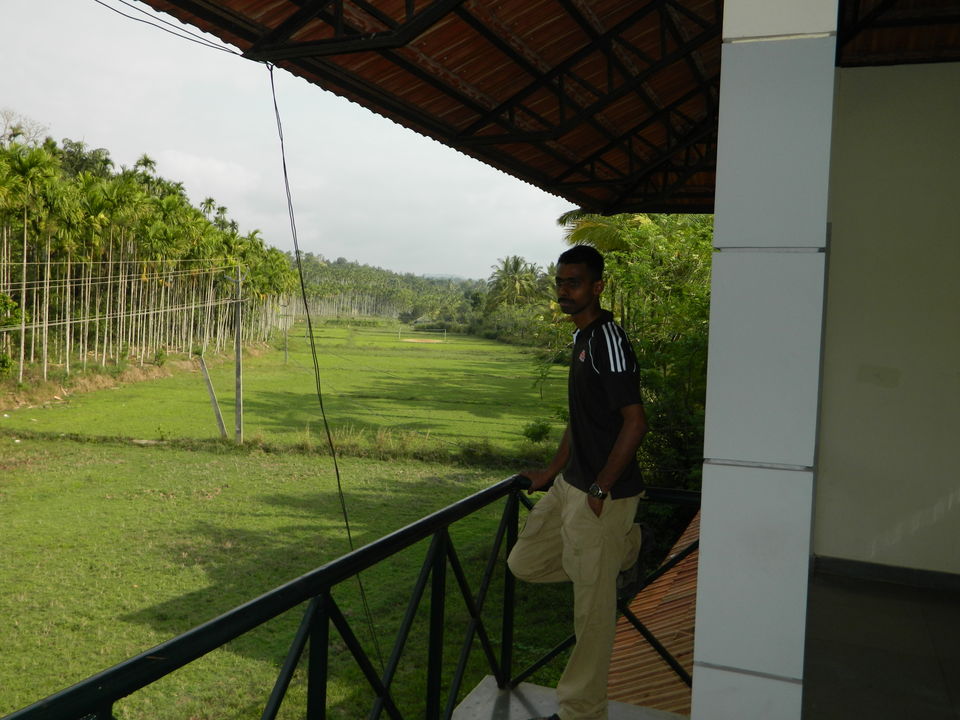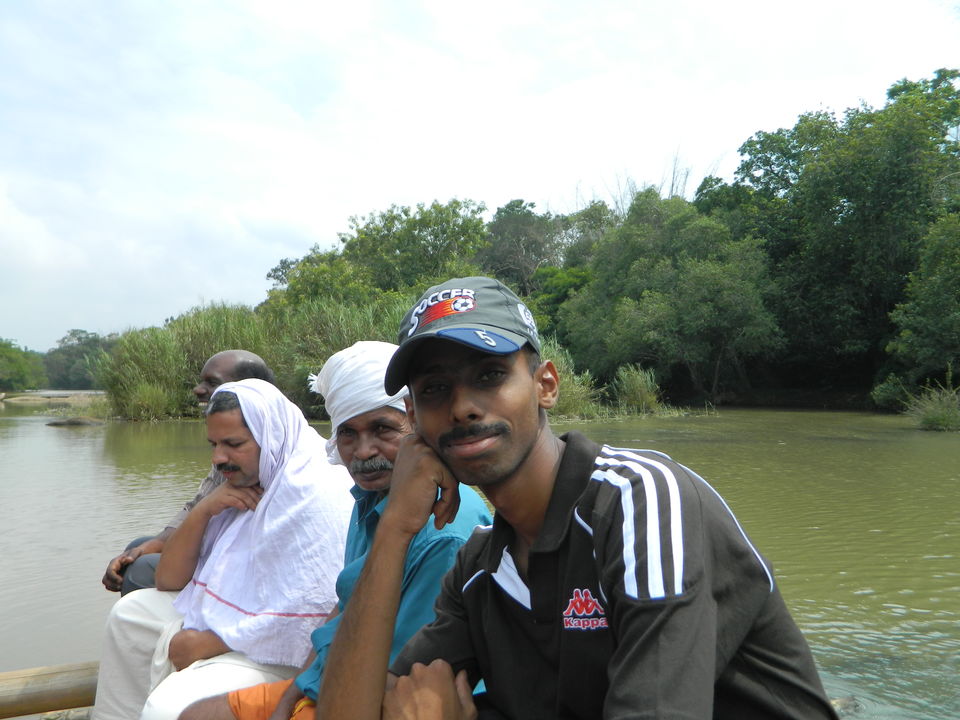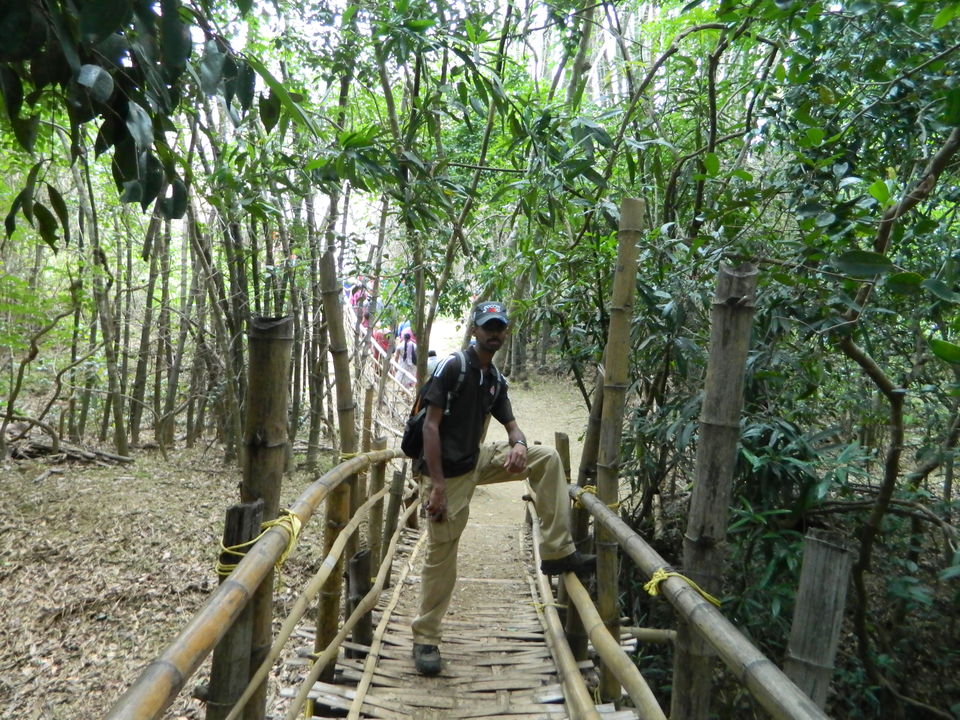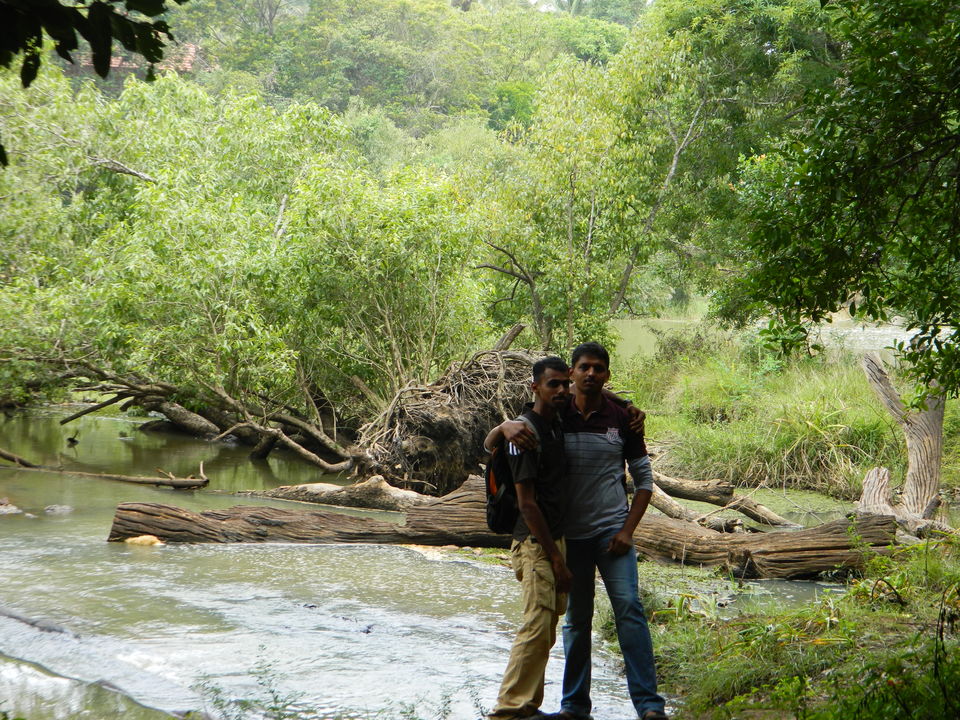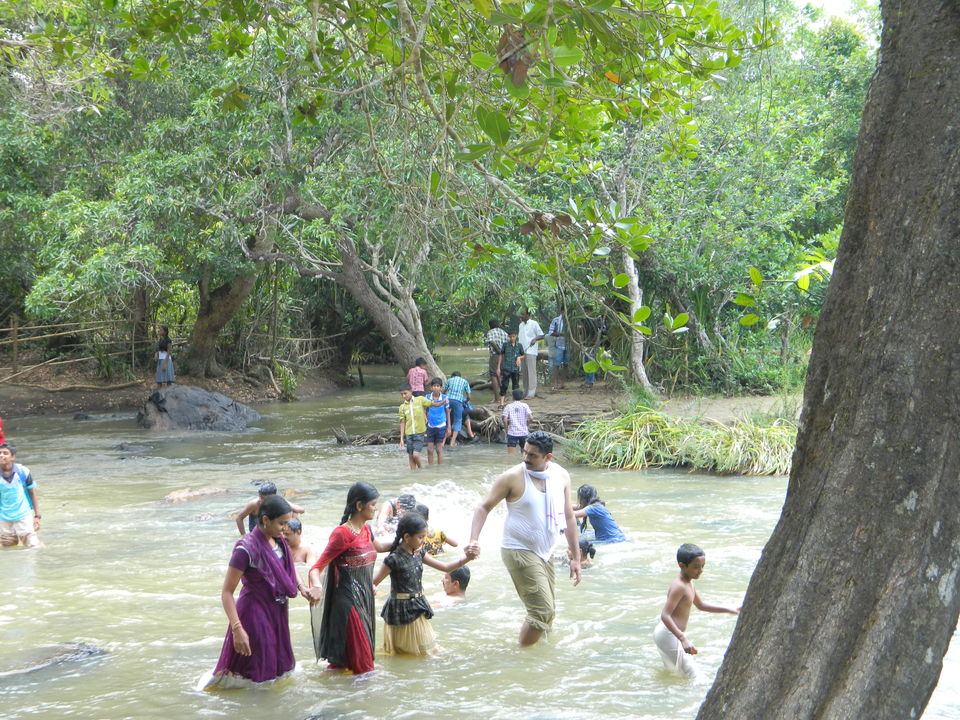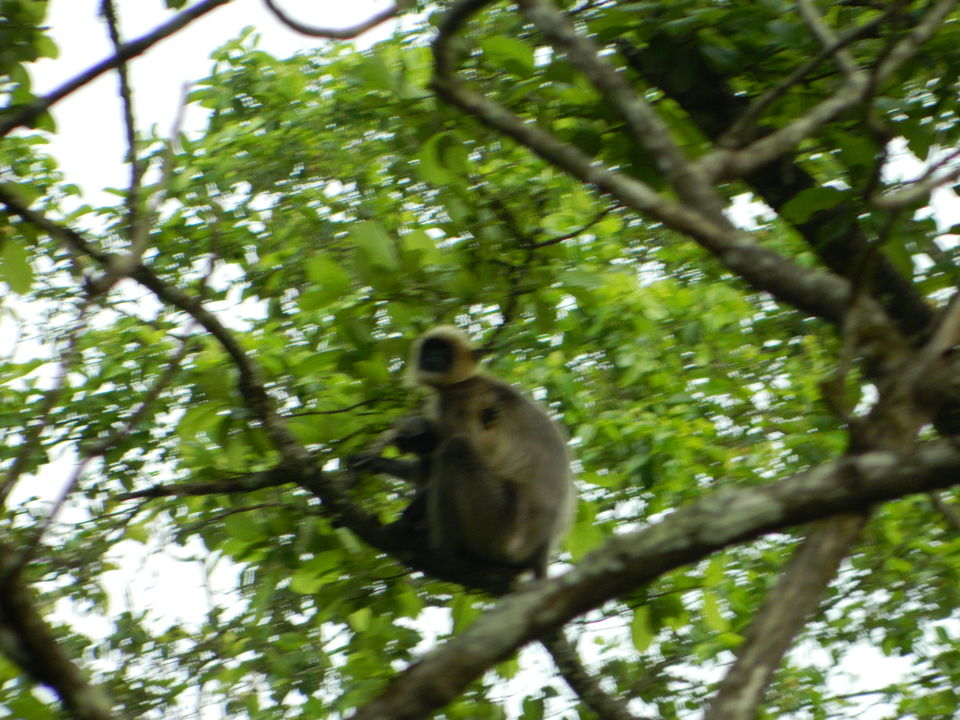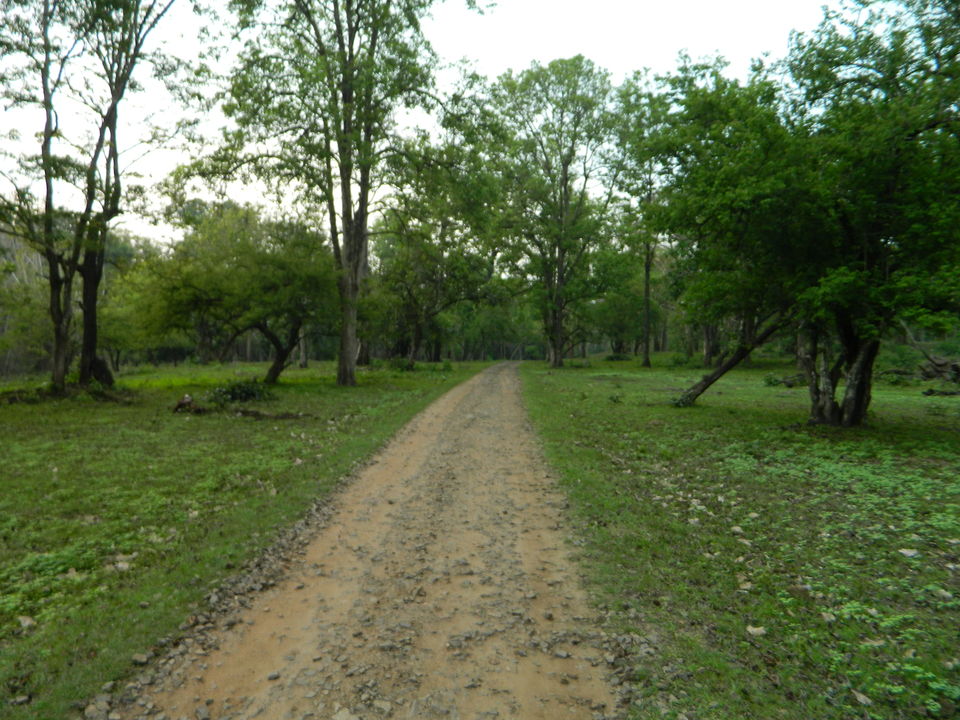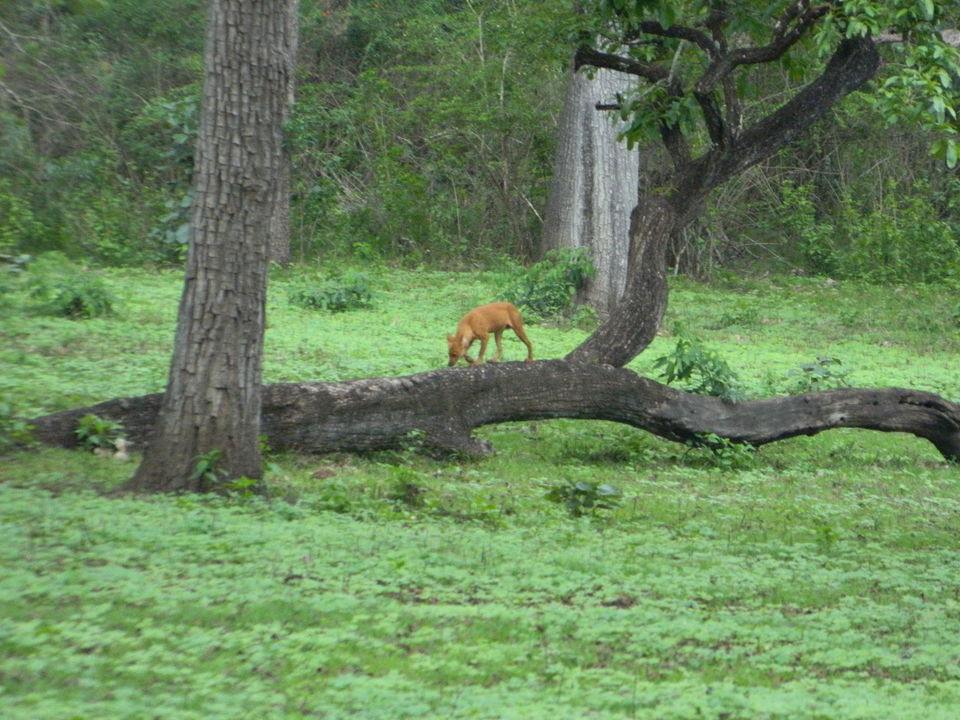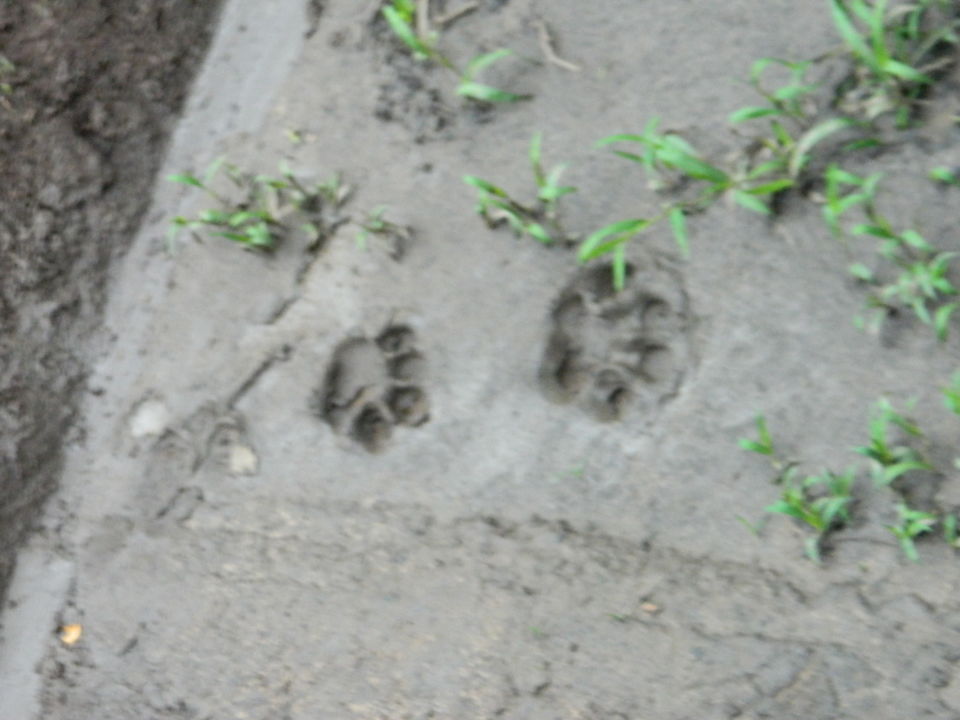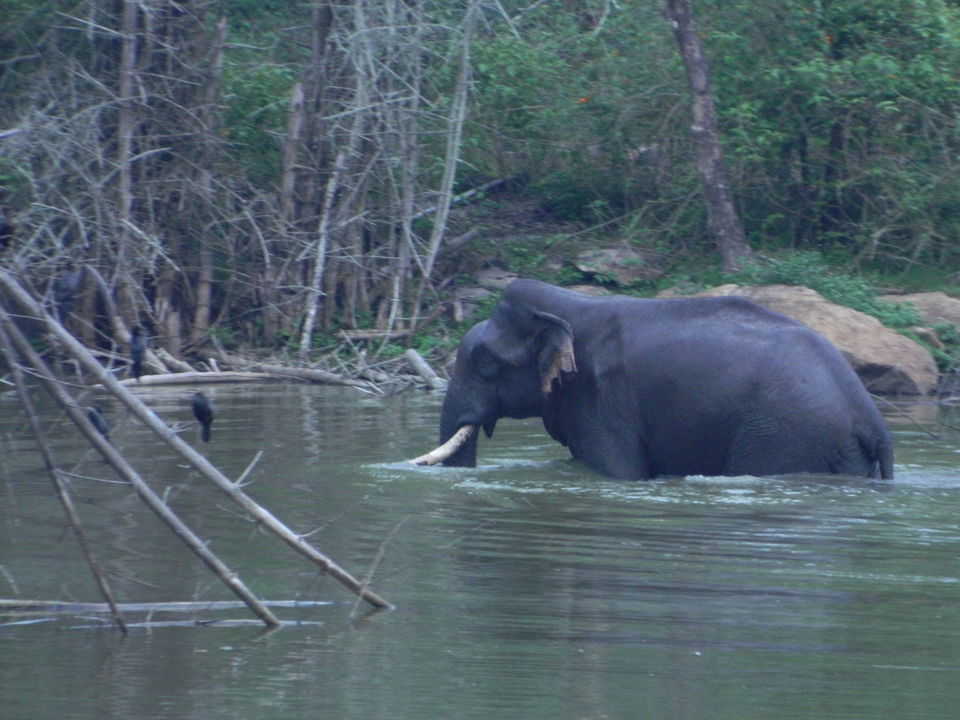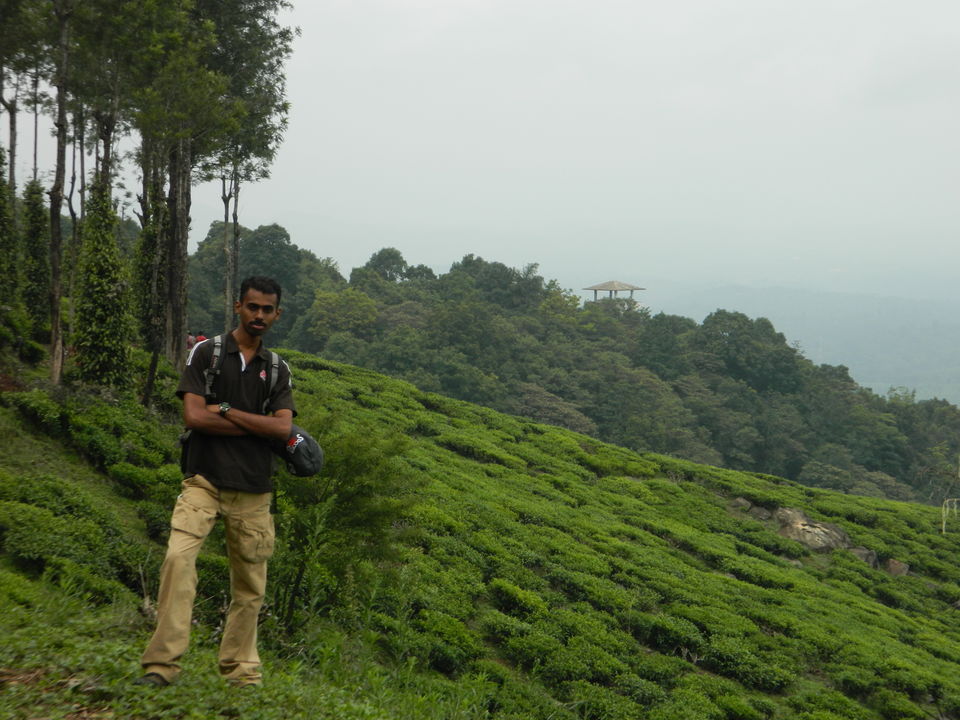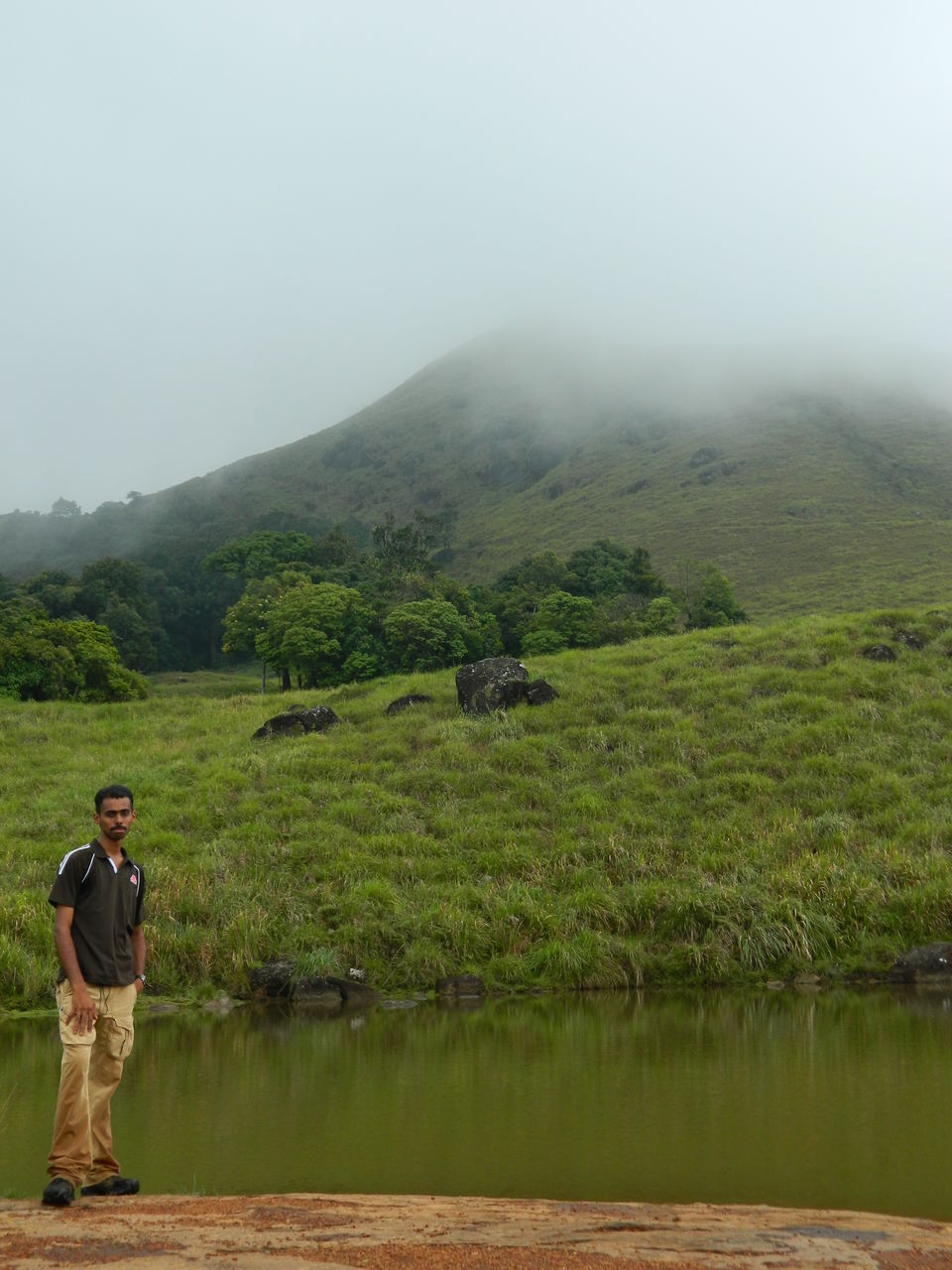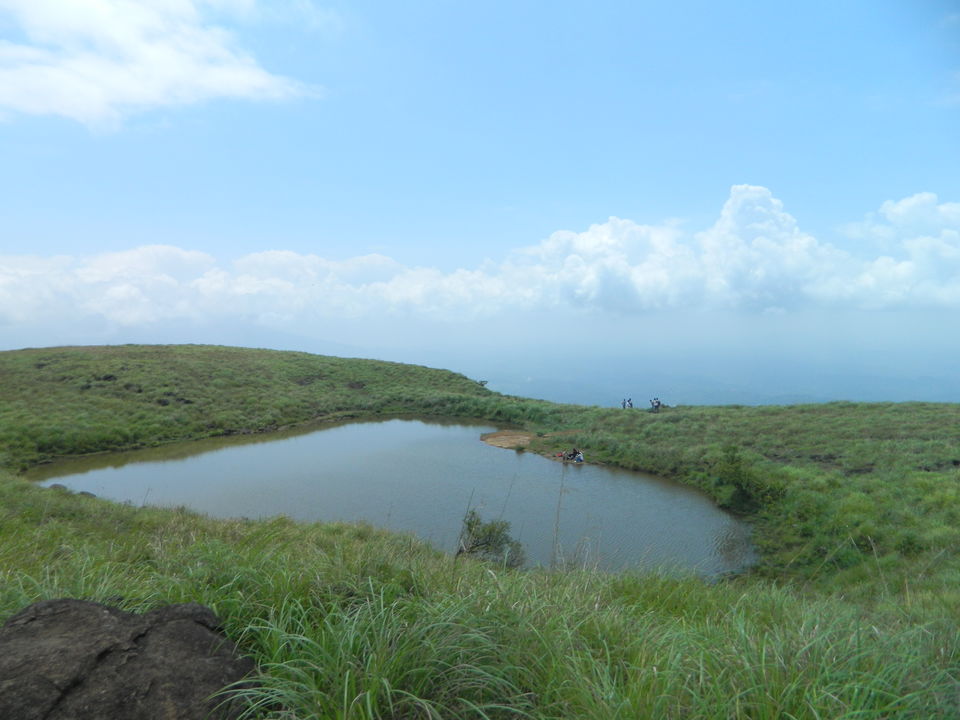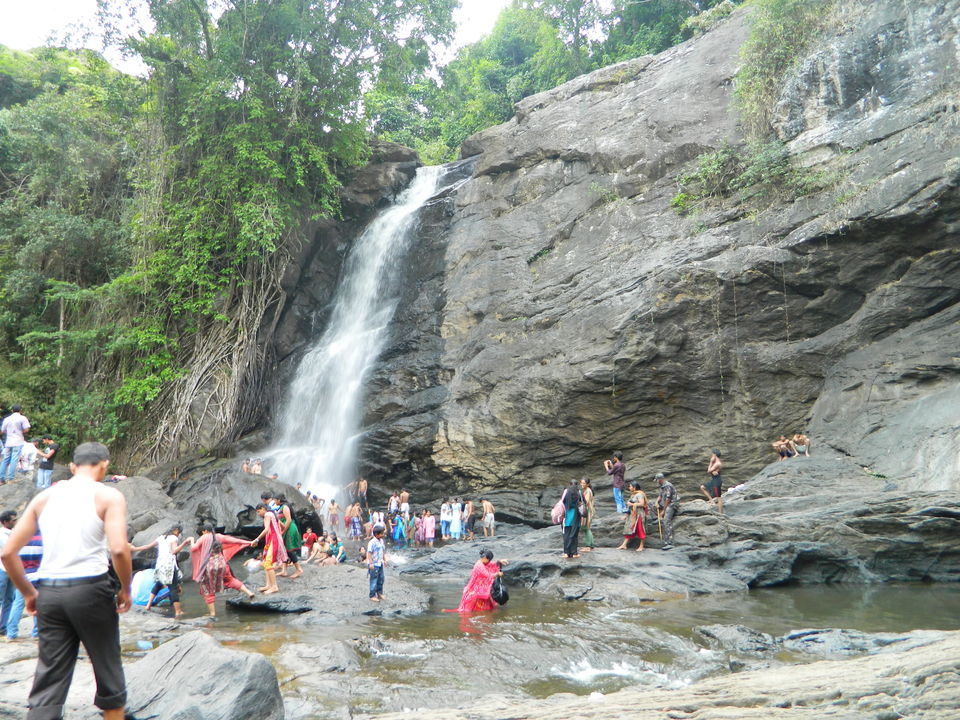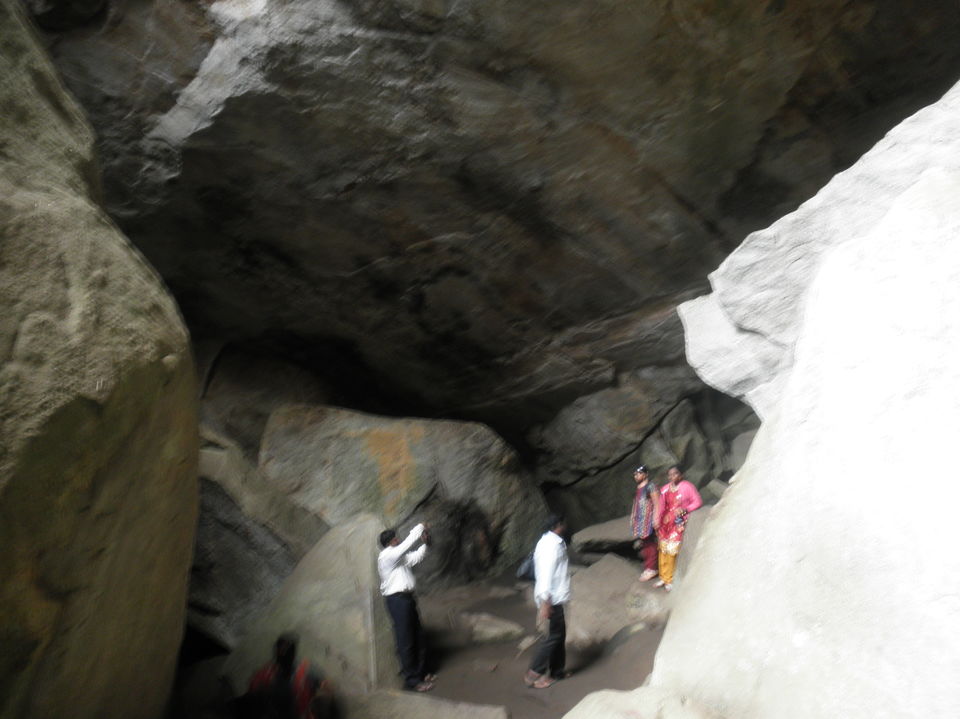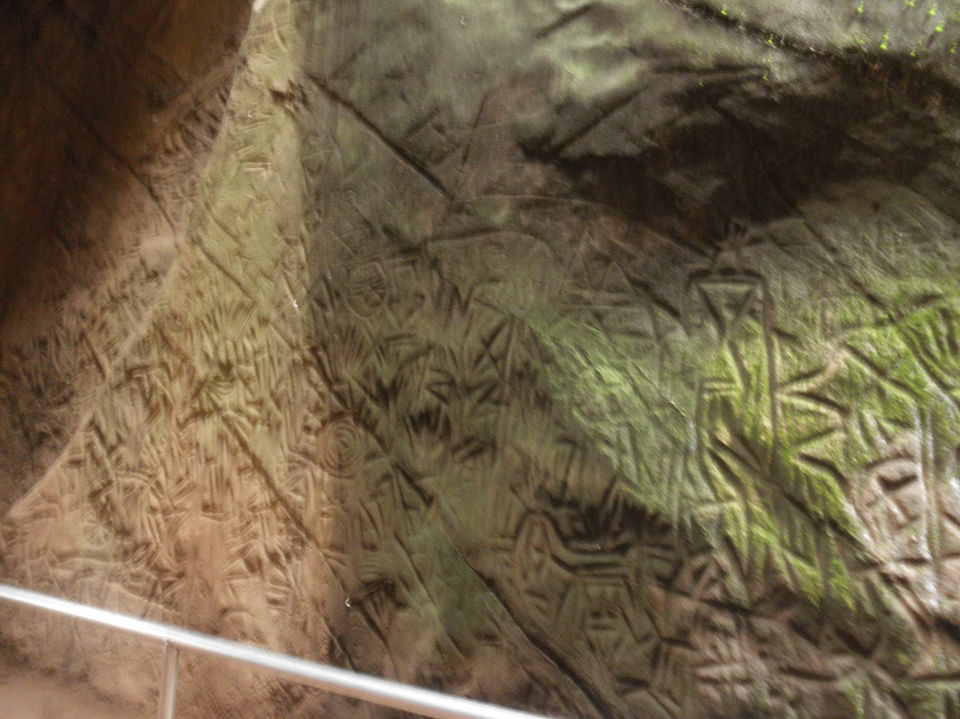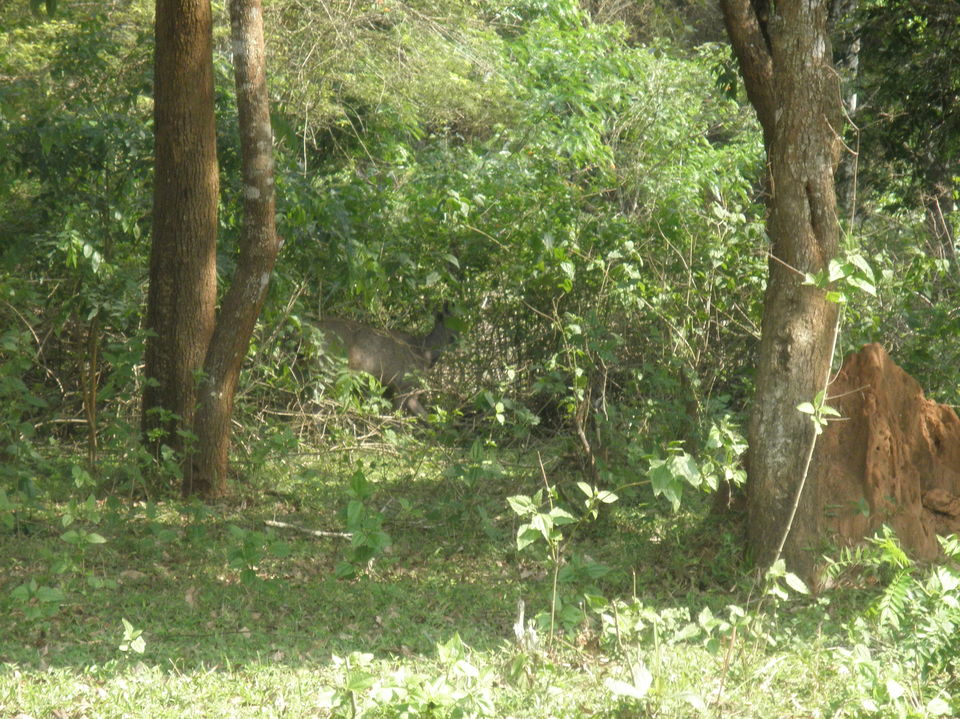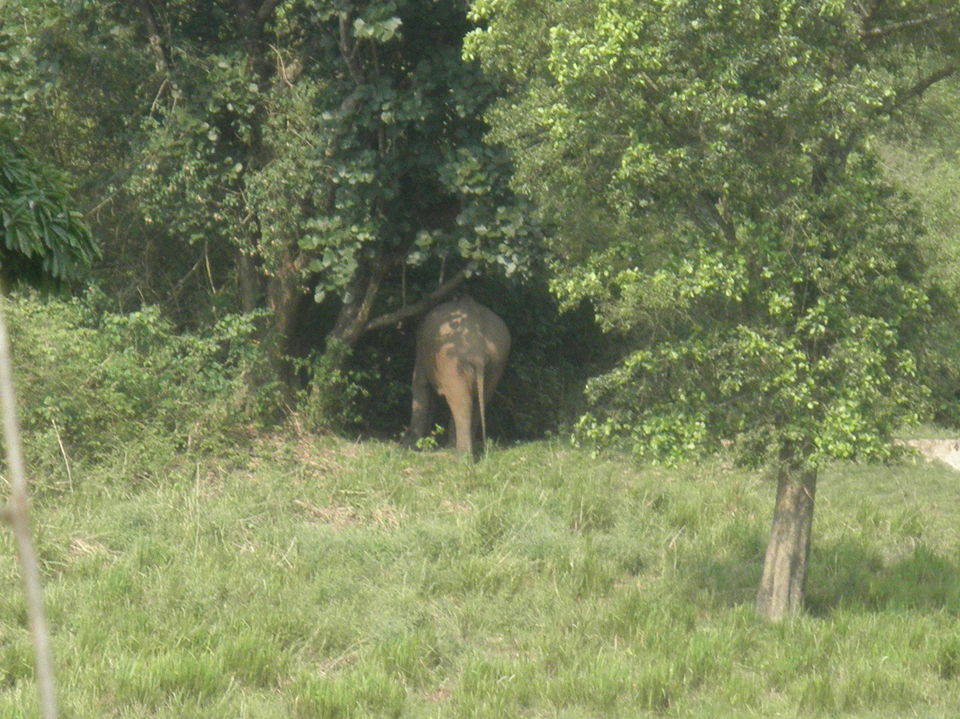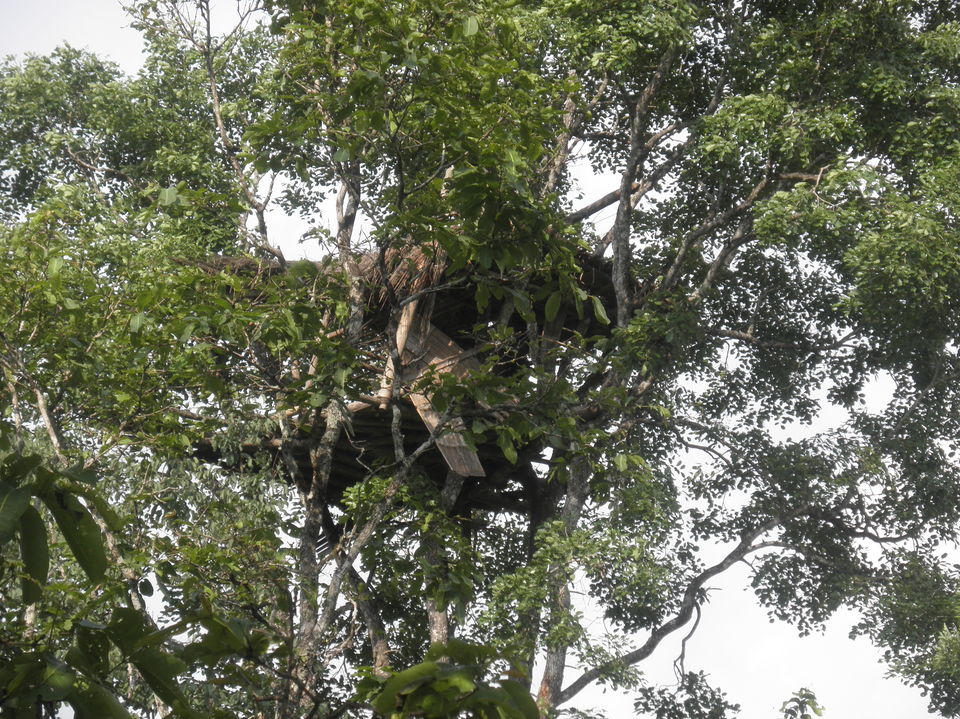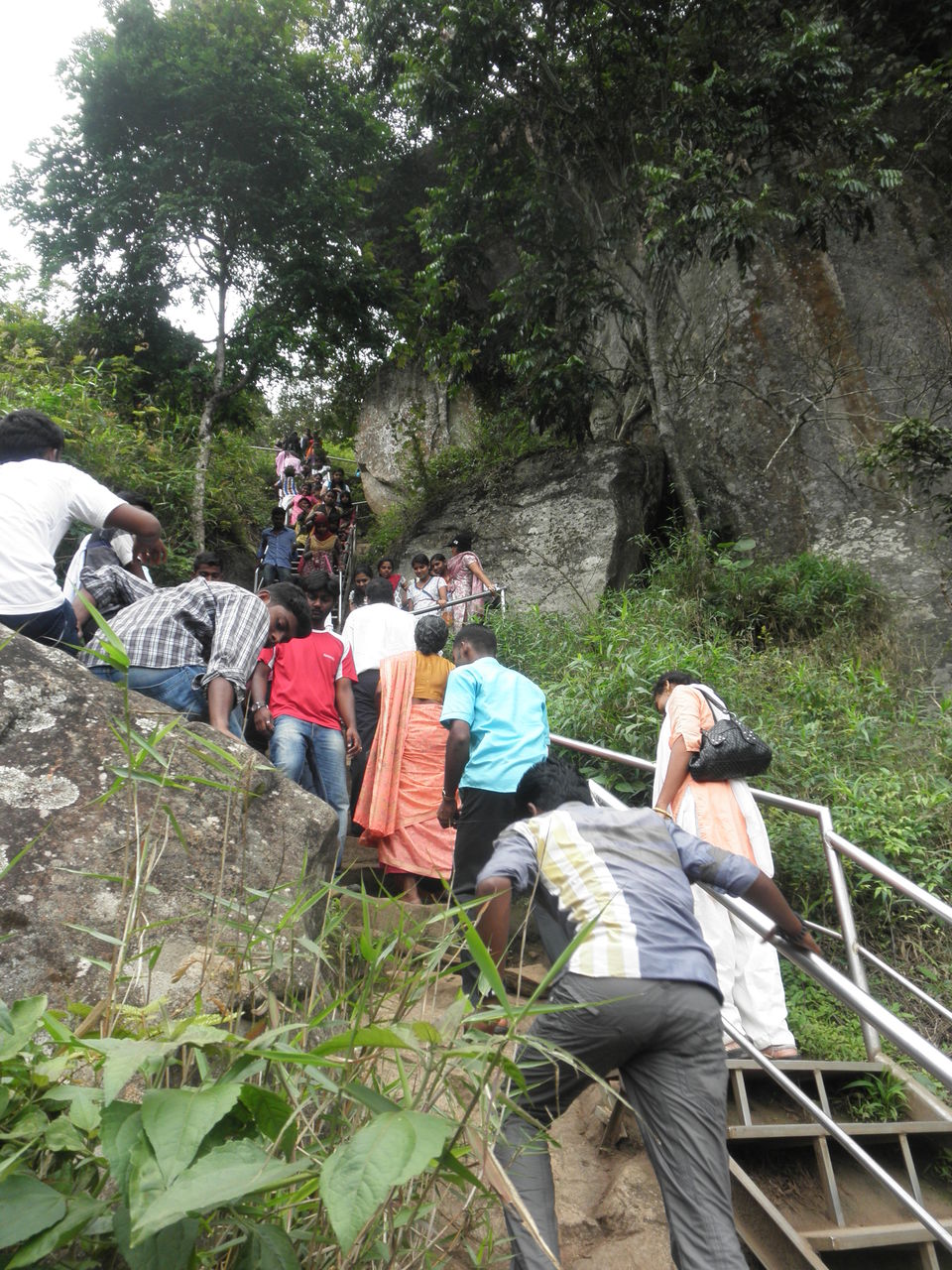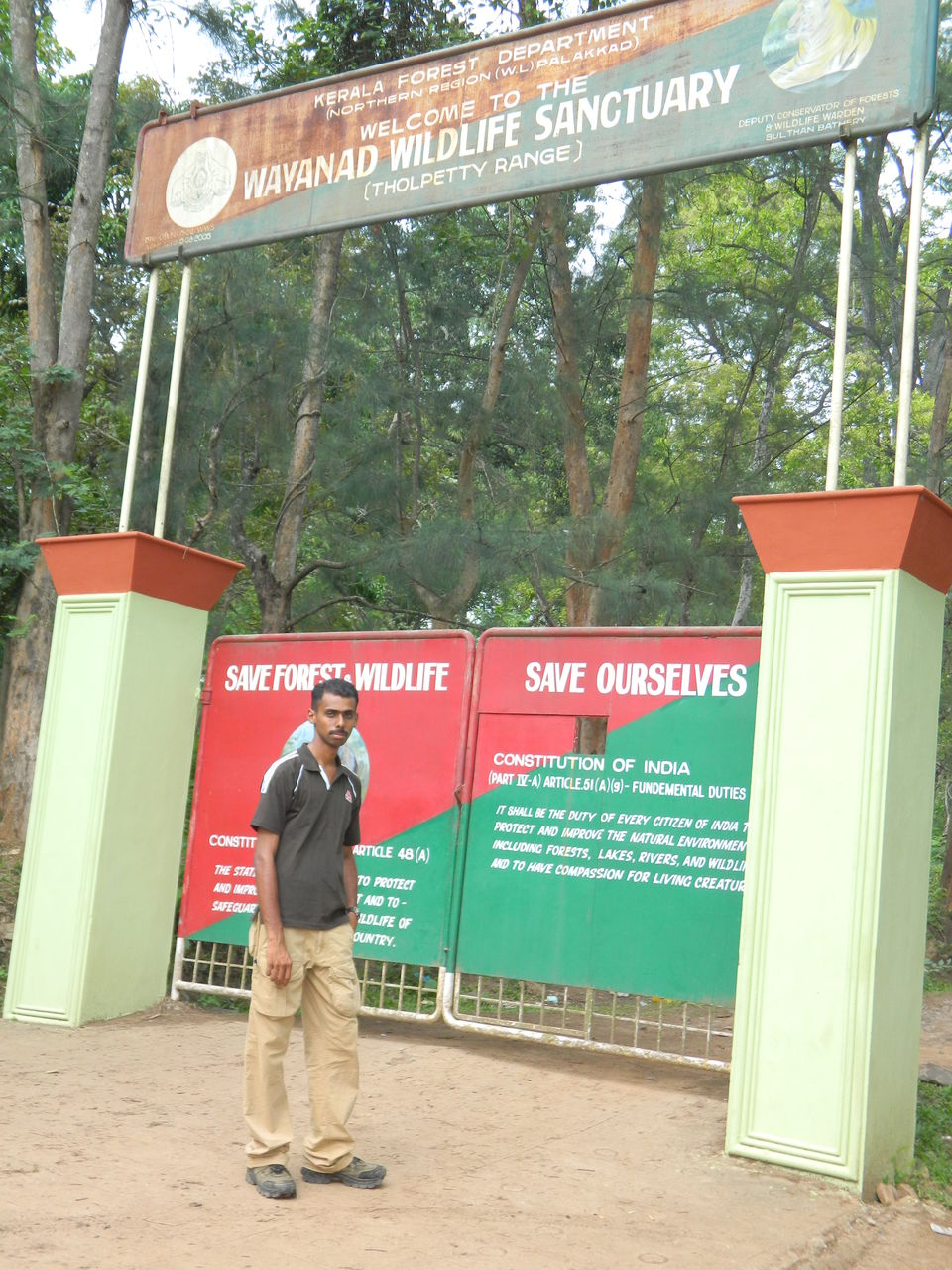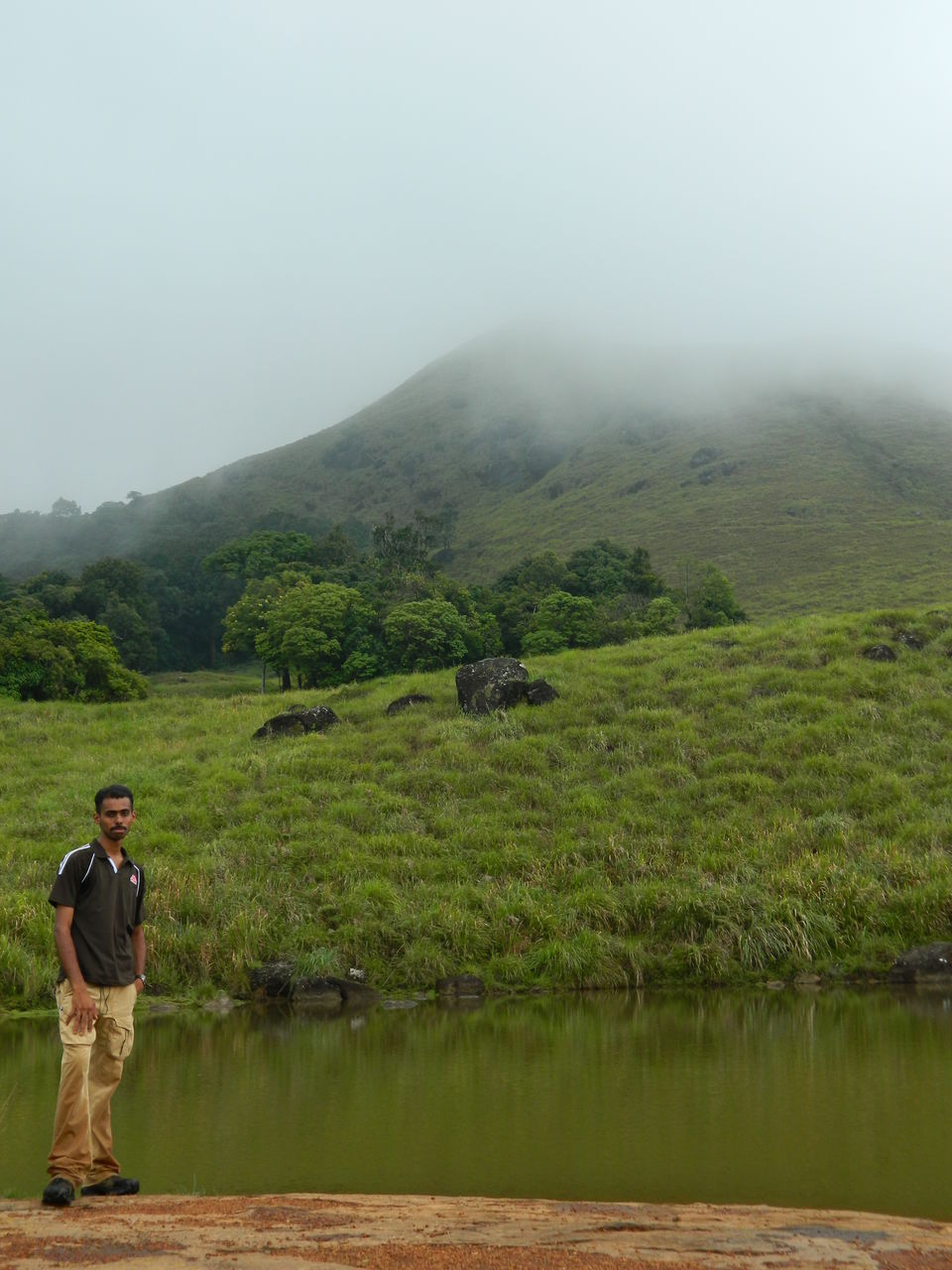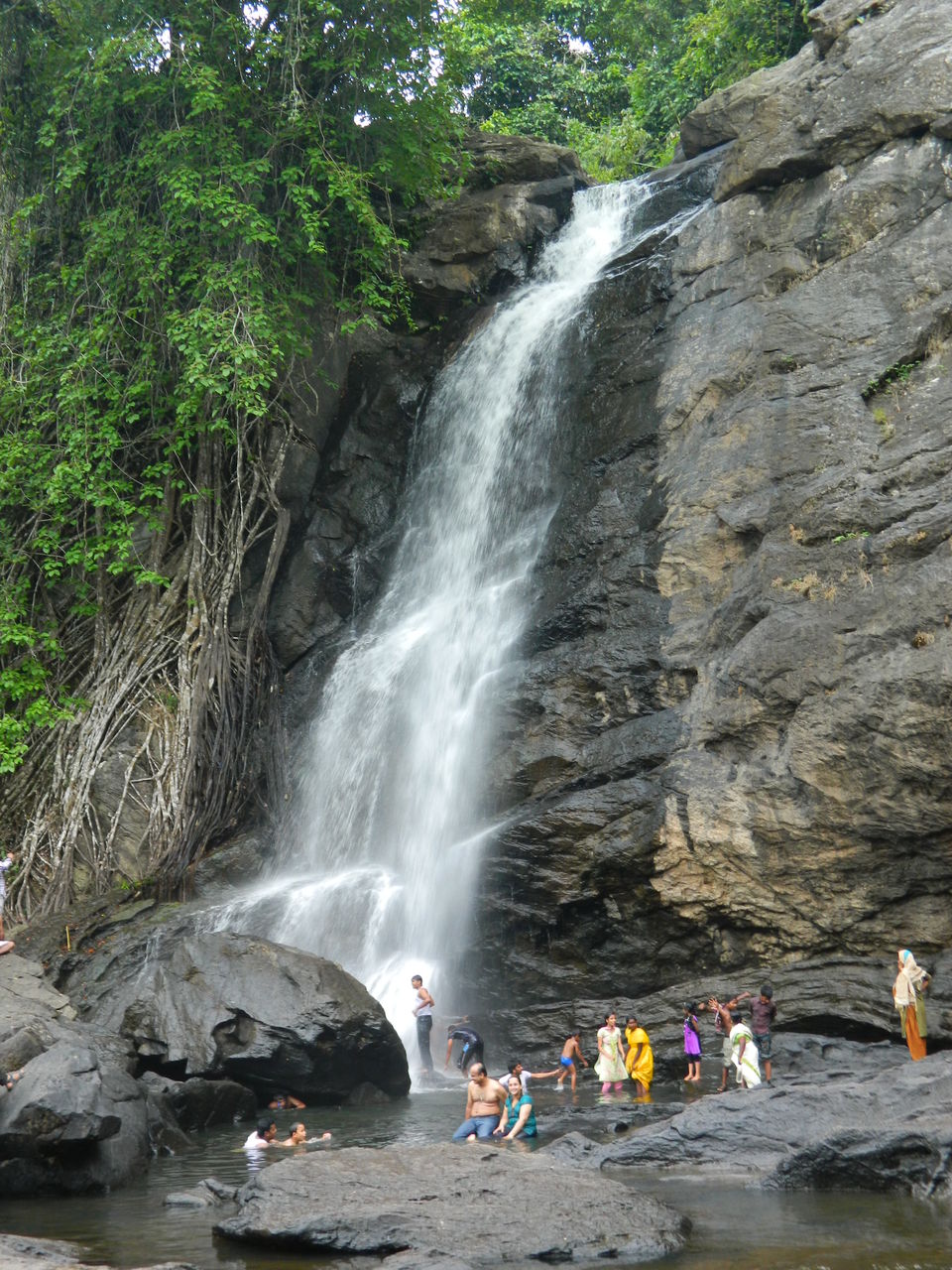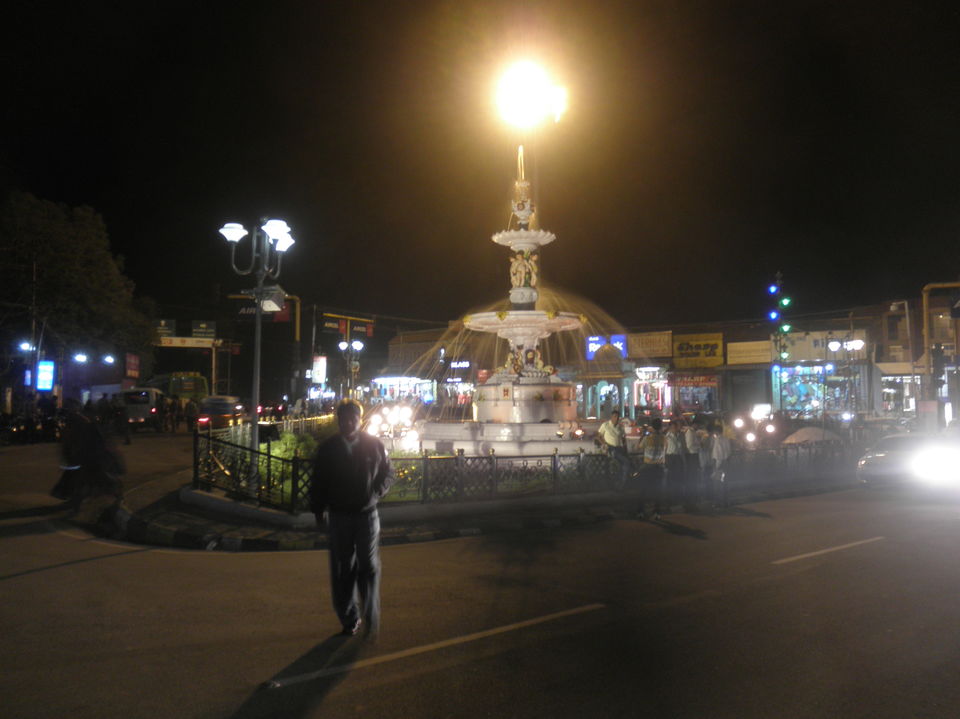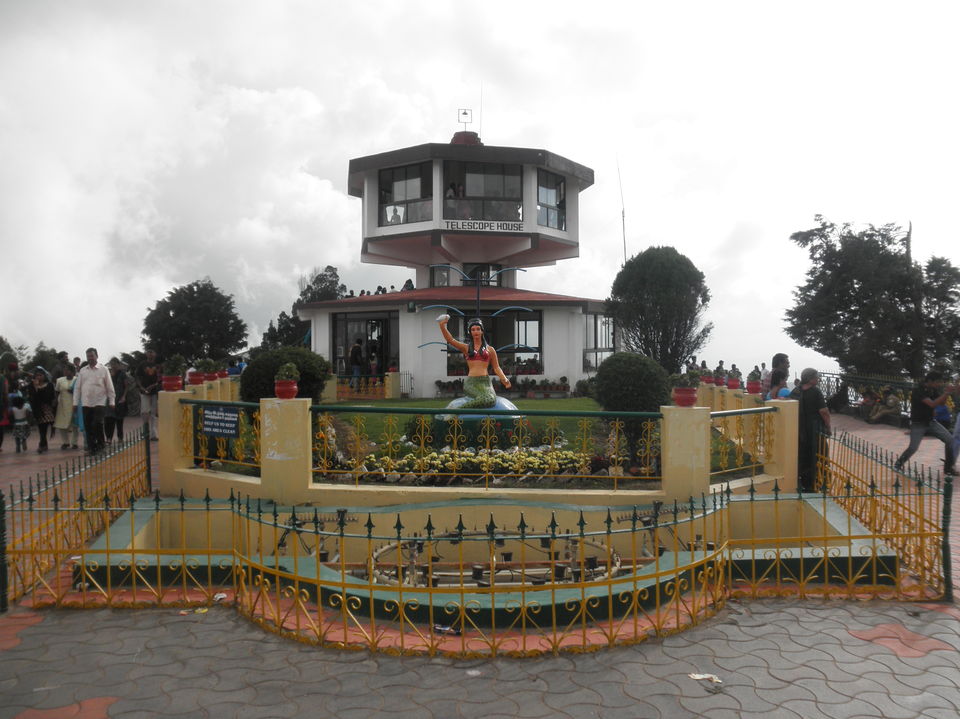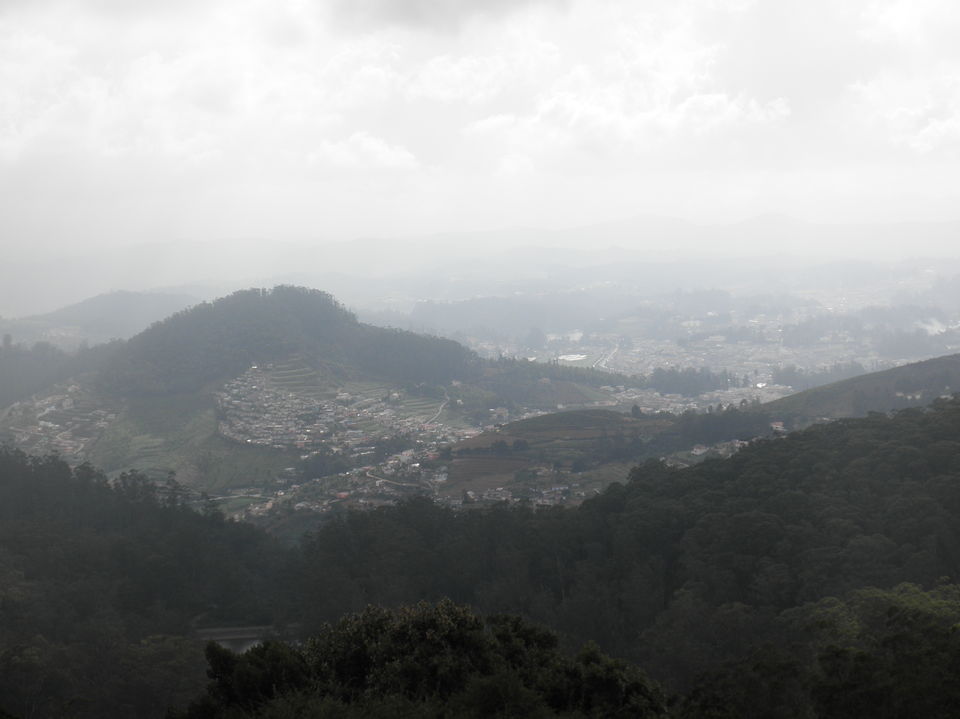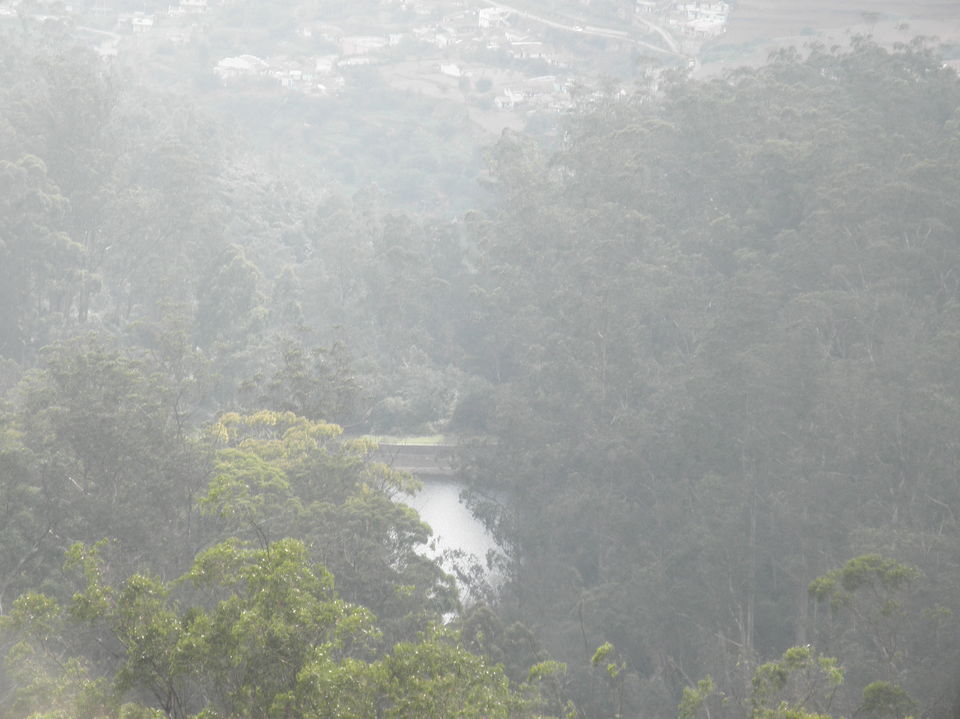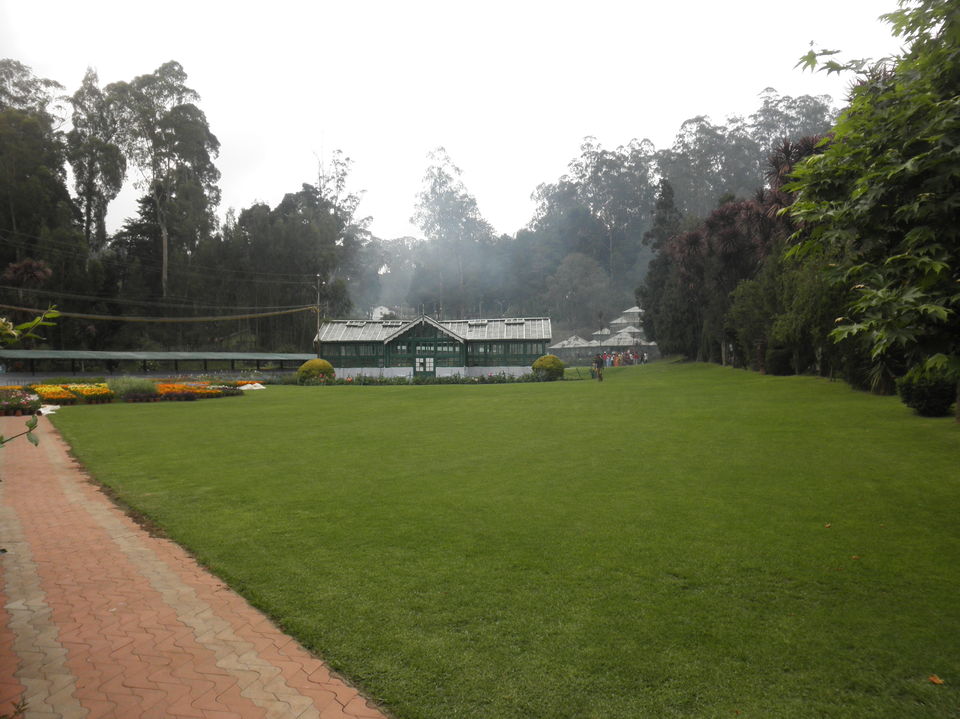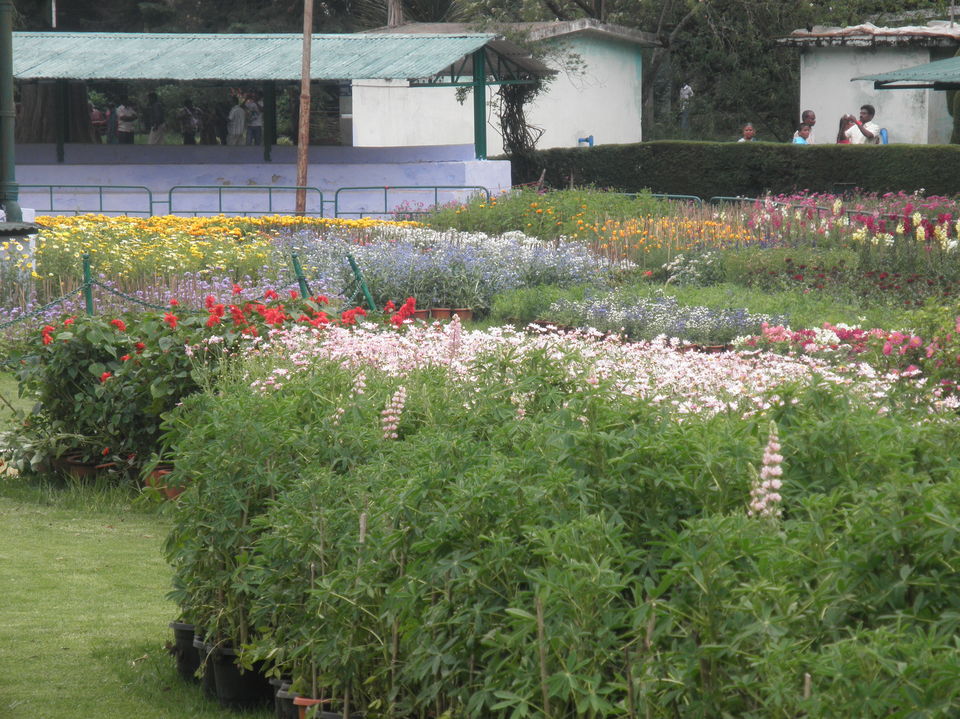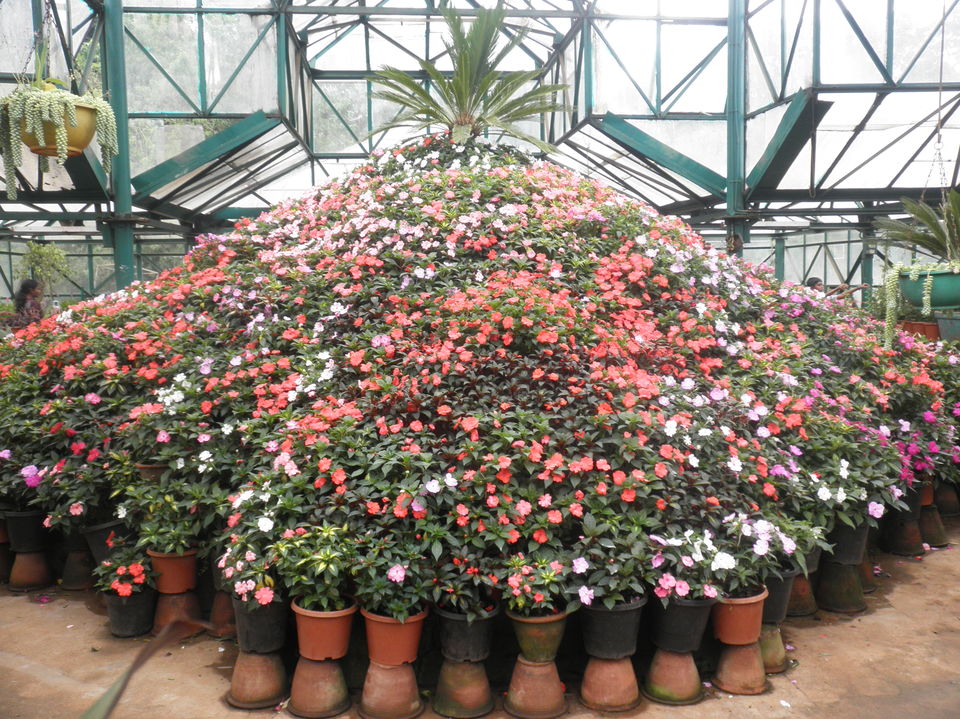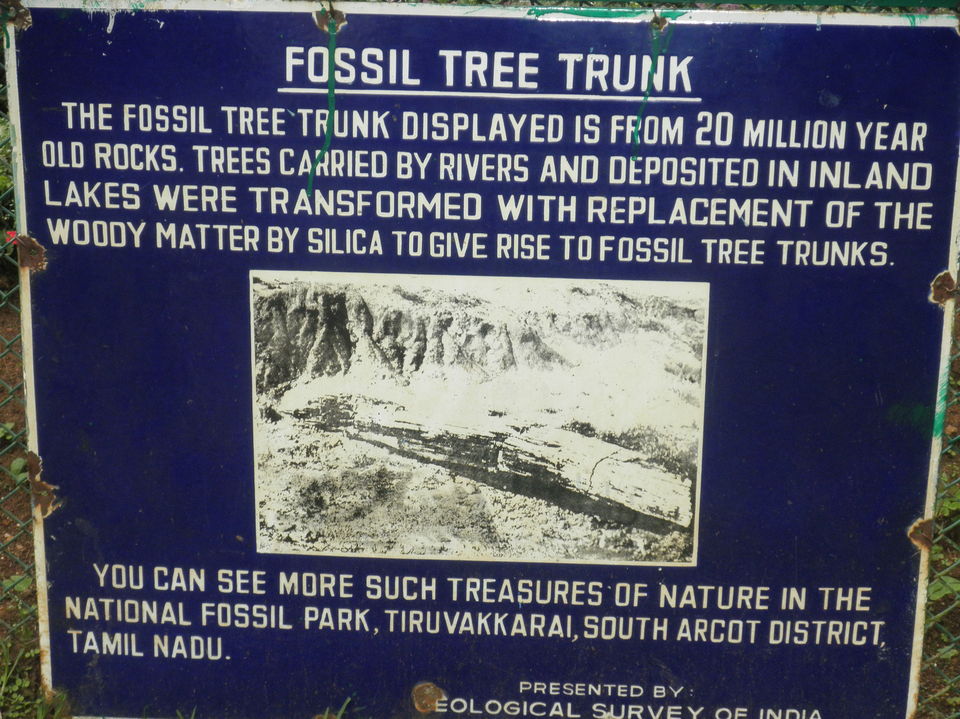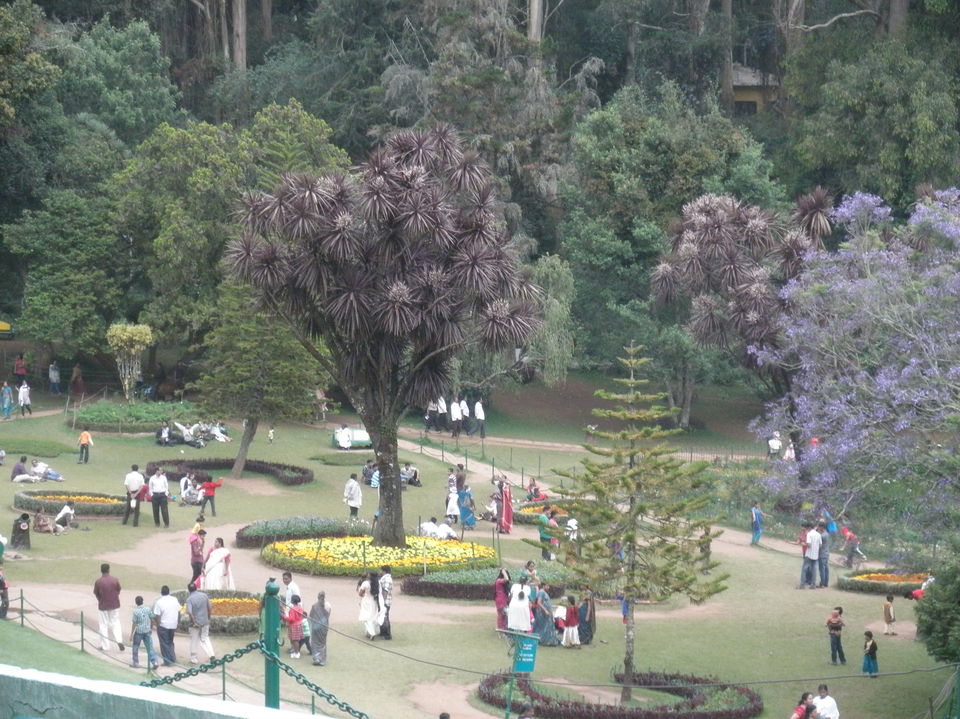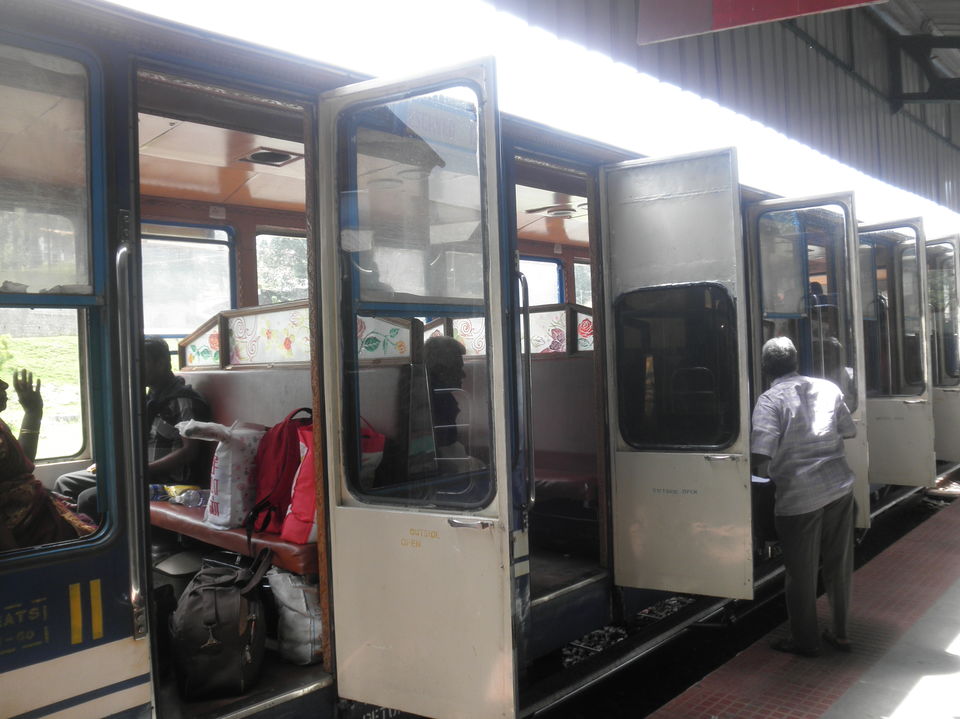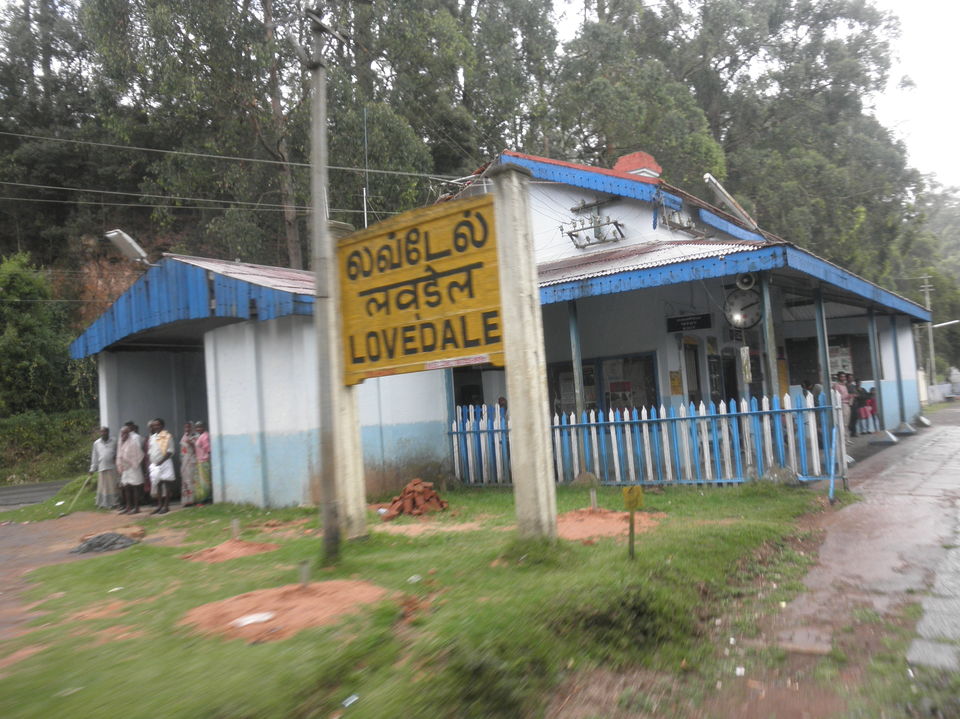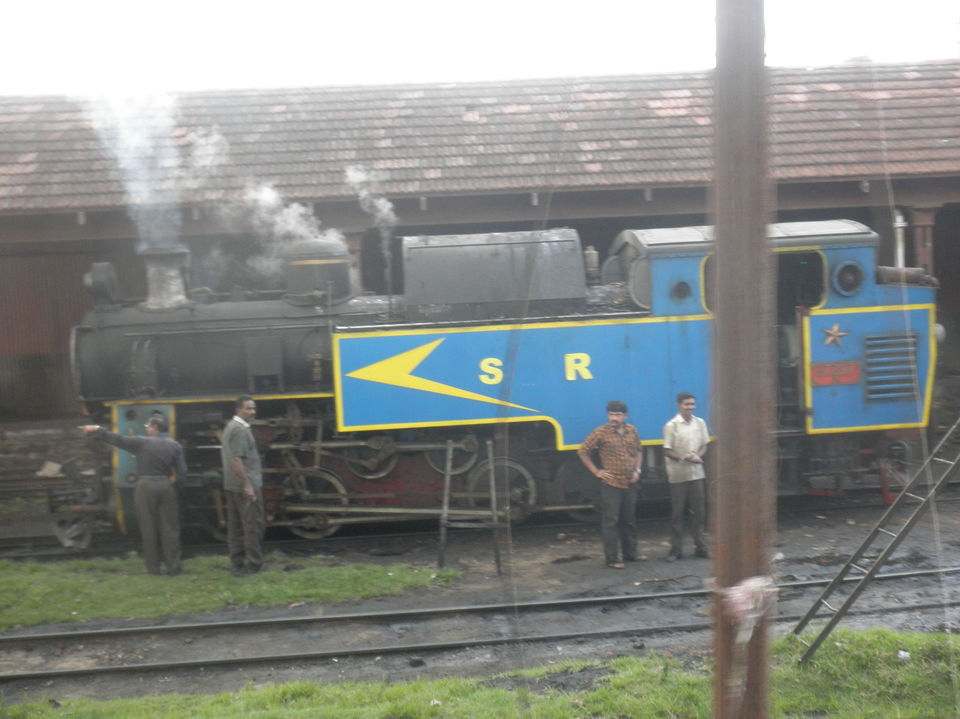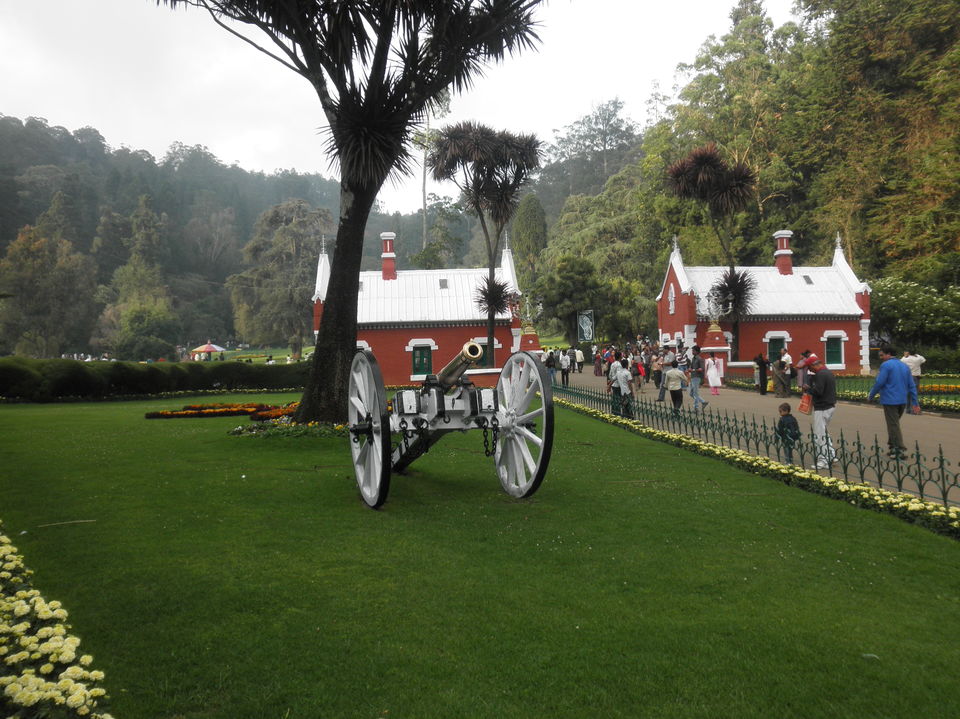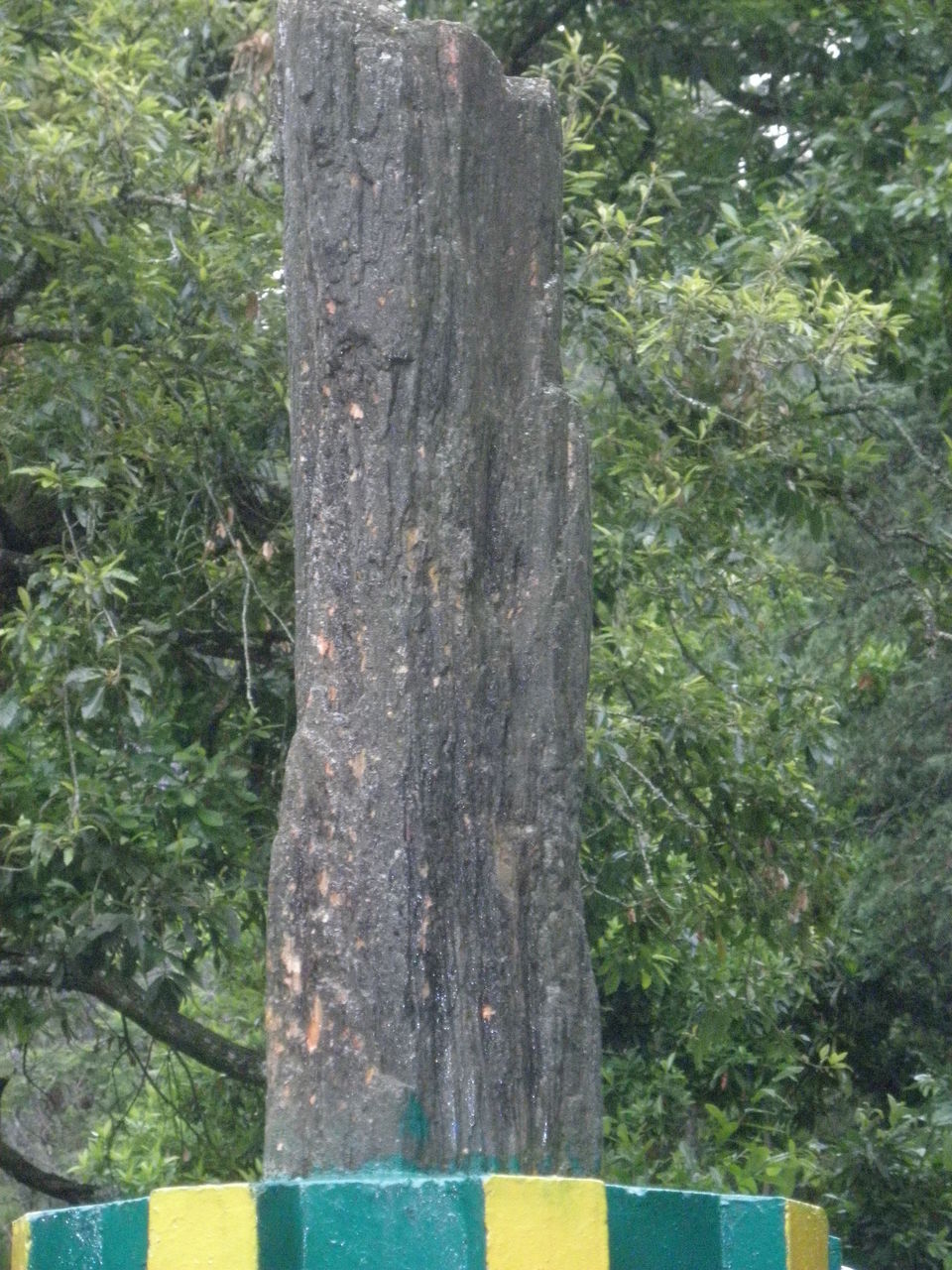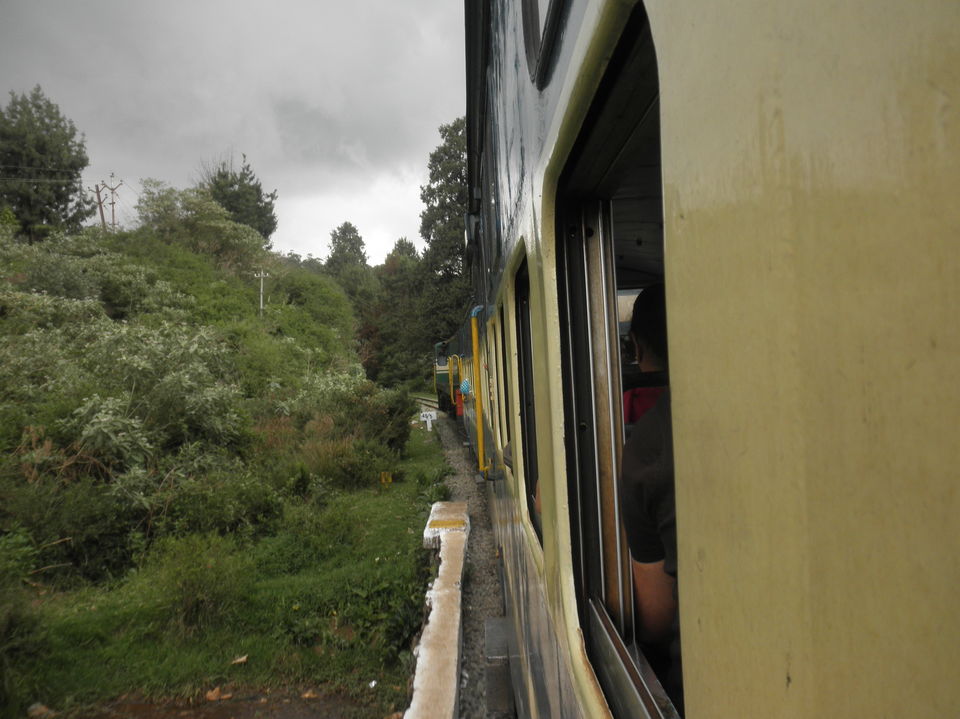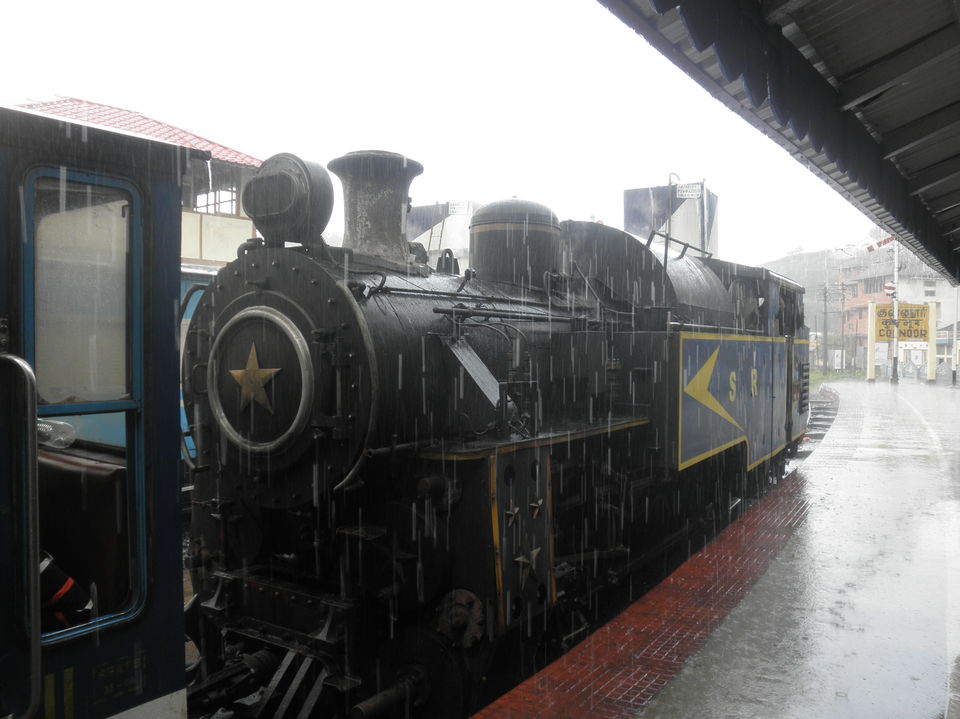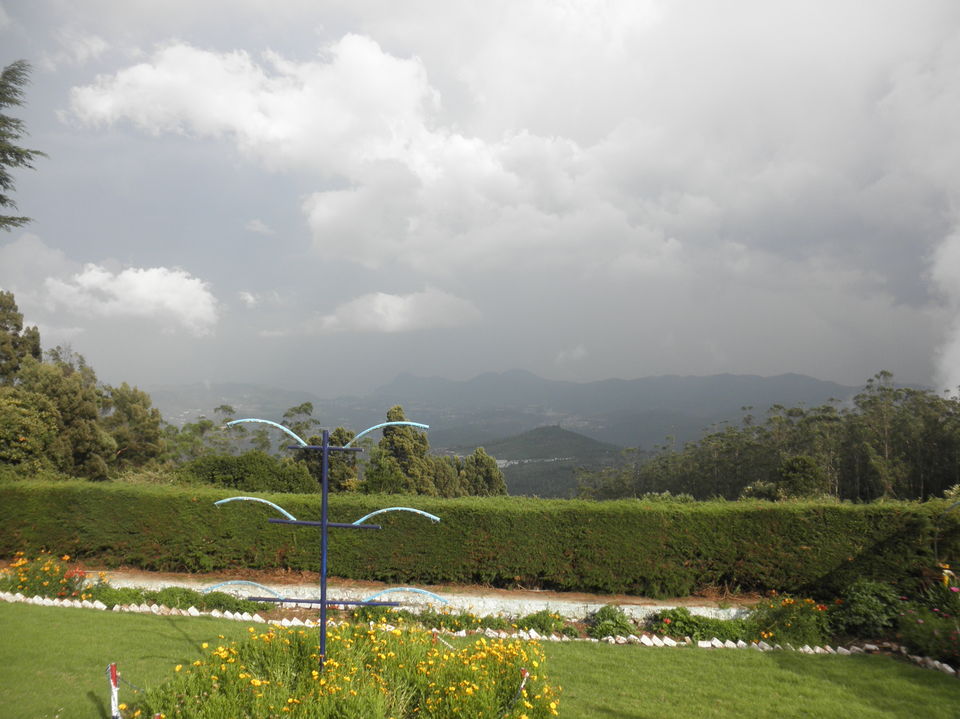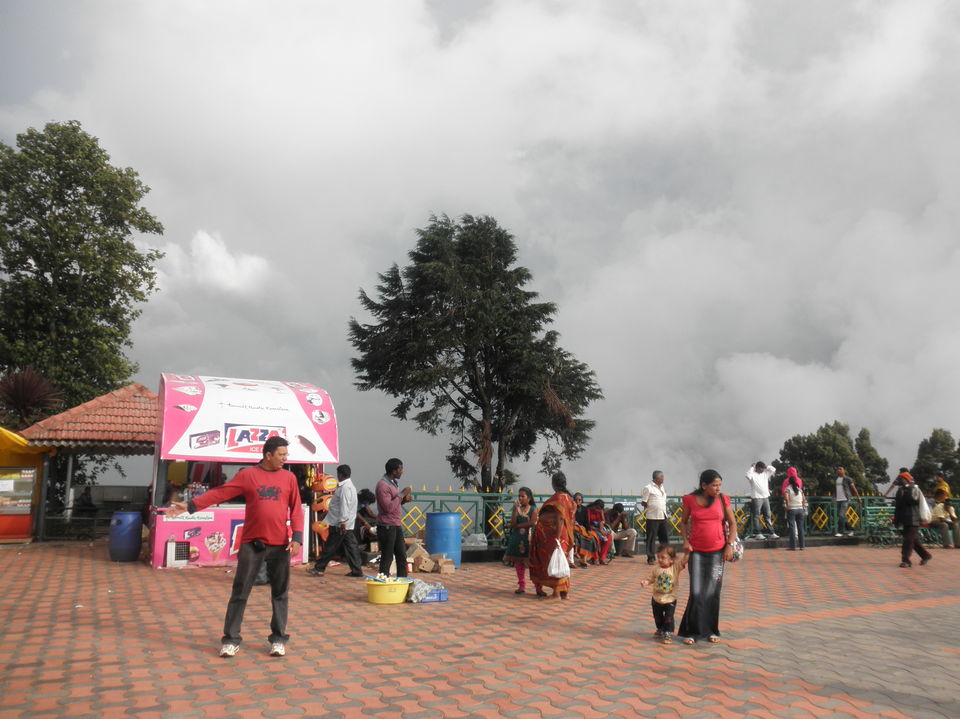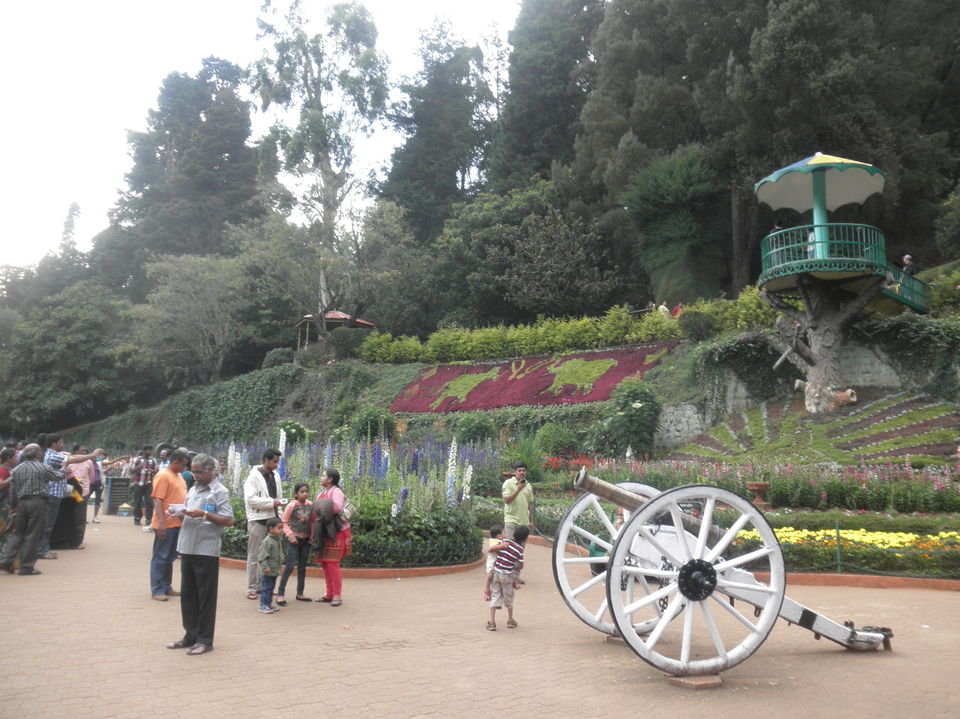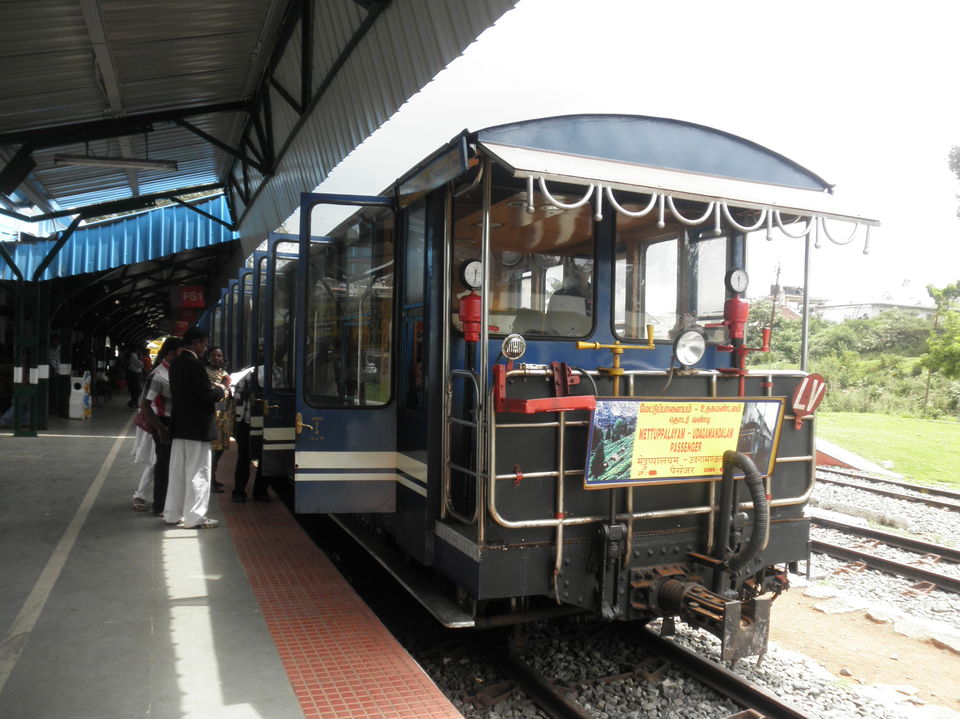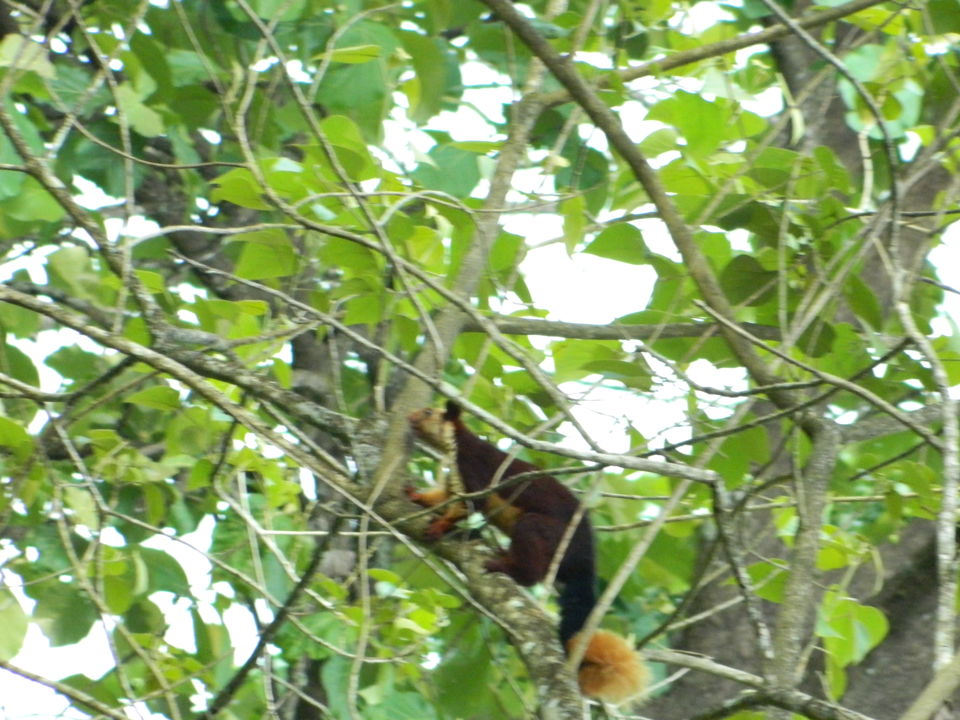 One week off. What to do?? That was the starting stage of this trip. My self and my best buddy Anil were discussing what to do. We searched the hill stations of south. Options were many. At last we decided to explore Wayanad. In all terms the trip was affordable. So plan fixed. I worked out to make it a proper plan. Google, maps, Outlook India and finally I made a Itinerary. Plan was Chennai to Kozhikode. Kozhikode to Mananthavady to Kalpetta (with Anil). From here I have to travel alone. SO from here, Kalpetta to Sulthan Bathery to Ooty to Coimbatore back to Chennai. Actually from Coimbatore to Coimbatore its a 'O' circle plan. Advantageous one. So, its time to executive. In last minute rush no tickets to Kozhikode. So we decided an alternate plan. Chennai-Coimbatore-Phalghath- Kozhikode. Distance wise its all same but I have to break at every town.
Day 1:
Boarded Blue mountain express to Coimbatore.
Day 2: (to Mananthavady)
Reached Coimbatore at 4.30 am. Hired a auto to bus stand. Boarded a TNSETC bus to Phalgath. Reached Phalgath by 6.30 am. Had breakfast. Boarded a bus to Kozhikode (Fast Passenger). Reached Kozhikode by noon. Had Kozhikode birayani (special dish of the town). Boarded a bus to Mananthavady. Reached the destination by 4pm. (all journey by government bus as they are more secure than pvt ones). Hired an auto to Forest Range office to enquire about Tholpetty WLS (wild life sanctuary). As instructed from office we travelled to Tholpetty WLS. Amazing view as its Kerala Karnataka border and a very long queue for safari tickets. I enquired for a wild trek for tomorrow. By the way unlike rest of India, the Kerala government wildlife officials were very polite and respectable. He replied, currently the trek has been cancelled due to a man died of elephant attack yesterday. The trek was awesome indeed. Inside forest with animals all around. We will be escorted by armed forest rangers. We missed it. Due to long queue we understood that its not possible to get a ticket to safari today. We returned to Mananthavady and hired a room.
Day 3: (Mananthavady- Kuruvadweep, Tholpetty WLS)
After breakfast we headed to Kuruvadweep. Its a island in the Kabini river on the the Kerala govt is having a eco-tourism project. We boarded a bus to Kuruvadweep at 7.40 am. After a 1 hour journey we reached the destination. From the drop point the entrance was about 1.5km. We walked. The issue of tickets was not yet started. Local guard told the forest rangers have gone inside the forest to ensure there is no elephants in the area. At 10 am the tickets were issued and we boarded the wooden raft. The Kabini river was gorgeous and flowing silently. The raft was steered using ropes tied at both ends. The Island has various fauna and flora. Spending quality time, we hired a motor rickshaw and got ourselves dropped at Mananthavady. After lunch we moved to Tholpetty WLS. At 1330 we reached there. I was standing 3rd in the queue. Slowly the queue started prolificating and by 4pm the situation was same as yesterday. Usually the weekend are like this. In between we explored the near by tribal areas and borders. We got the tickets and boarded the jeep for safari. Thick green forest with strange sounds. I was thrilled. Unfortunately we didn't spot tiger but saw malabar squirrel, wild bison, elephants, a species of wild dogs, deers, langurs, a variety of birds specially horn bills. Finishing safari, we returned to Mananthavady and checked out of hotel and headed to Kalpetta. We boarded the bus at 1900 hrs and reached Kalpetta at 2100 hrs. After having our dinner we hire a room in hotel Woodlands.
Day 4: (Kalpetta - Chembra Peak, Soochipara Waterfall)
Woke up early and checked out the hotel. Headed to tourism office. Unfortunately it was closed. We contacted the head official on phone. The man politely answered my questions and clearly. Our first destination was Chembra Peak. It is the highest peak in the district.
We boarded a bus to Meppadi forest range office. From there as instructed we hired a motor rickshaw to Chembra peak office. The motor rickshaw drivers were extra ordinary descent. After getting the permits we started our trek with a teen guide. It was cloudy and precipitating. The boy told us, "sir, its doubtful that we would be able to make it to top and there are chances of rain". Trusting my android I told him, chances of rain after 1300 hrs. So we can. The guide was 50% lazy to climb till end. In between we reached Heart shaped lake. After about 2 hour trek we reached the top. Due to cluding we were not able to see the TamilNadu places. But a large reservoir of same dam (Mettur as told by guide) was visible. Elephants are likely to share your trail till heart lake.
After having lunch at Meppadi we headed to Soochipara waterfall in a rickshaw. The destination was well far and one has to take full hired jeep or rickshaw to and fro. From the entrance to reach the waterfall, its a good trek. The water was gushing due to post monsoon. Evening time made the situation more awesome. Reached Meppadi by rickshaw and Kalpetta by bus. Had our dinner. Anil boarded Mysore bus and I boarded bus to Sulthan Battery. There are 2 highways running to Mysore. One operates from 6 am to 6 pm. The restriction is due to movement of wild animals like tigers and elephants on highways. The other one operates round the clock but as Anil experienced you may get a chance to see herd of elephants crossing hopefully not attacking.
Day 5: (Sulthan Battery (SB)- Edakkal caves, Muthanga WLS)
After breakfast, I headed to SB bus stand to board bus to Edakkal caves. After a 45 min journey I reached the drop point. From there the cave entrance is approx 2km uphill trek. The cave is awesome historic structure. The petroglyphs inside the cave are of at least three types. The oldest may date back to over 8,000 years. Evidences suggest that the Edakkal caves were inhabited several times at different points in history. The caves contain drawings that range over periods from as early as 5000 BC to 1000 BC. The youngest group of paintings have been in the news for a possible connection to the Indus Valley Civilization. From there I was able to view the Phantom rock. Thrilled with Edakkal cave's history I returned to SB. After having my lunch I headed to Muthanga WLS hoping for any rare sighting. As it was weekday and I was alone, I got the ticket and entered in the second trip. A day ago, a group of jeeps were chased by a herd of elephants. The safari was as usual spotted normal wild animals. Returned to SB to my hotel.
Day 6: (Ooty)
Boarded the super express of KSRTC to Ooty at 10 am. By 1 pm I reached Ooty. It was a different climate from SB. Hired a room and took a nap. After having dinner I explored the streets. The streets of Ooty was quite similar to that of Shimla and Mussoorie. A typical British era hill station.
Day 7: (Ooty)
My first destination was Doddabetta. It is the highest point in Ooty. The govt runs a special tourism 'Circuit Bus' in which you have to purchase ticket once and you can travel for the whole day. Its a chain of buses running in certain interval of time. I reached Doddabetta at about 10 am and enjoyed the beautiful scenery. From here one can view the entire Ooty city, Wellington, Love dale etc. You have restaurants near by and few souvenir shops. Headed back in the same Circuit bus I reached the city, had my dinner. I then headed to Botanical garden. I was amazed to see this. Lots of plants, rather than lots its variety of plants trees. Its one of it in the country. Finishing my dinner and roaming the city I headed back to hotel.
Day 8: (Back to Coimbatore by Nilgiri Railways)
Its pack up time. I was heading to Coimbatore from where I have booked my ticket to Chennai in KPN B9R. Initially I thought i will take a bus. But while walking to bus stand the railway station struck me and made me to think "I have tried Shimla toy train. Let me try this one too - Nilgiri toy train". I went to the counter and surprised no one was there. I enquired, till now no one has came. So I was the first person. Kept my backpack there and sat aside. Slowly the queue stretched as the time to open the counter neared. I was the first to get the ticket. I asked for a reservation but he told reservations are full and current ticket is from Ooty to till Connor. Ok. Anyway within short notice I managed to get a ticket is a big achievement for me. The train powered by an environment friendly diesel engine. The journey was awesome. Tunnels, bridges I reached Connor. From Connor the real adventurous train journey starts. The bogies are cut shortened to 3. From here the train climbs using a teeth gear system as assistance. After finishing my lunch at Connor, I boarded a bus to Mettupalayam. From there another bus to Coimbatore. Finally by 9 pm I reached omnibus stand. At 11.45 pm my journey towards Chennai commenced.
Day 9: Chennai
I reached Chennai at 6 am. The polluted air made me to miss Wayanad and Ooty to extreme.
Overall, the trip was enjoyable. People were good and officials were friendly. Nature too supported me by providing me a awesome climate throughout the trip. Mobile range is available through out the trip. ATM's are available at Mananthavady, SB as these are the last point in Kerala. Always carry umbrella with you. Always get advice from authorised officials.
Mananthavady is a town, a grama panchayath and taluk in the Wayanad district of Kerala, India. The town is located on the banks of Mananthavady Puzha, a tributary of the Kabini River. Mananthavady has been referred to as "Hosenkadi" in a dictum scribbled under a copper artifact found at the Ananthanathaswamy Temple at Varadoor. The dominant view on the etymology is that the word is derived from "Mane Eytha Vady (The place where an arrow was shot at the deer)". This view is strengthened by the existence of a place called Ambukuthy, literally the location where the arrow pierced, on the outskirts of the town. This area was once ruled by the Pazhassi dynasty and the tomb of Pazhassi Raja is an important heritage site located in the heart of the town.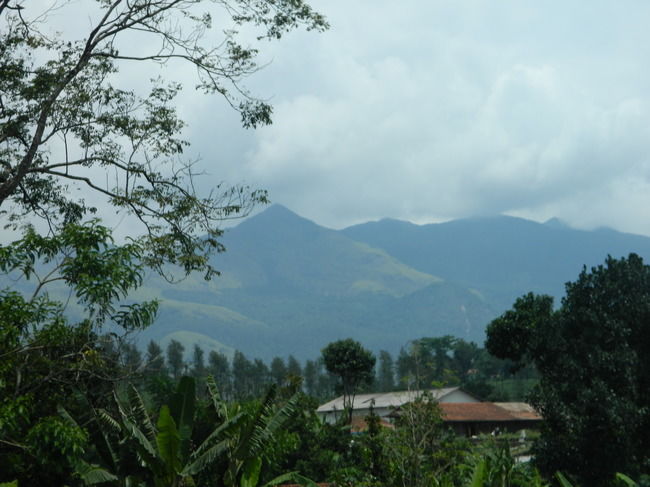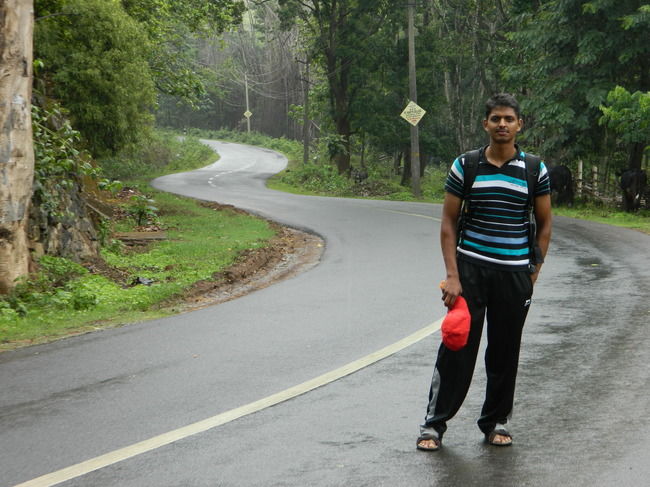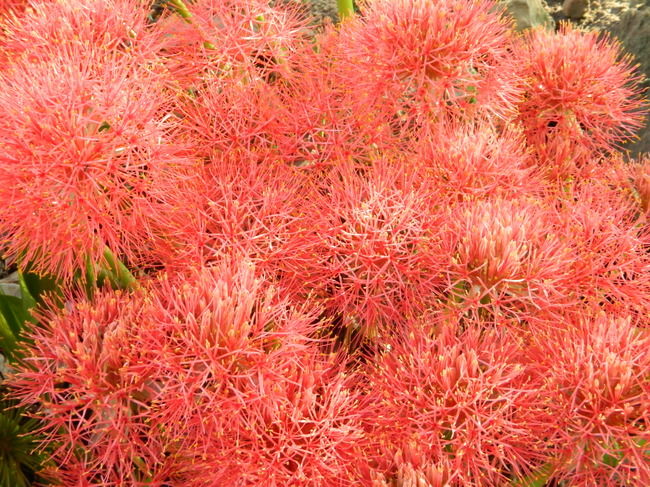 Tholpetty Wildlife Sanctuary or Wayanad Wildlife sanctuary in Wayanad, Kerala, has a wide variety of animals. Visitors are restricted to the outer tourist zone. The sanctuary is located 20 km east of Mananthavady, 13 km from Thirunelly on the Kodagu Road.Visiting hours: 0600 - 0800 hrs & 1500 - 1730 hrsPermitting authority: Asst. Wildlife Warden, Tholpetty.Ph: +91 4935-250853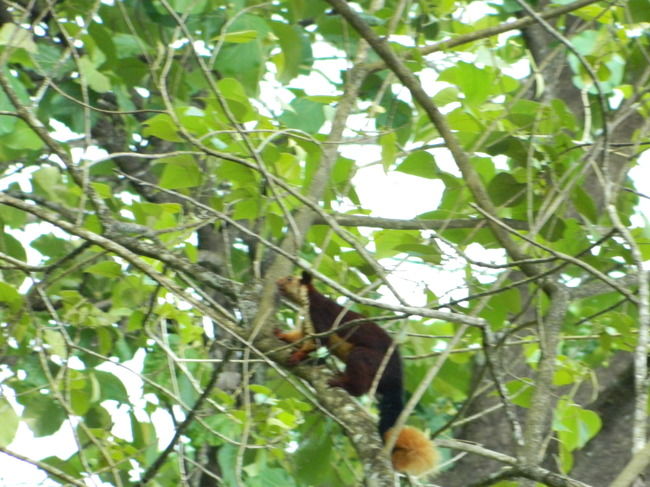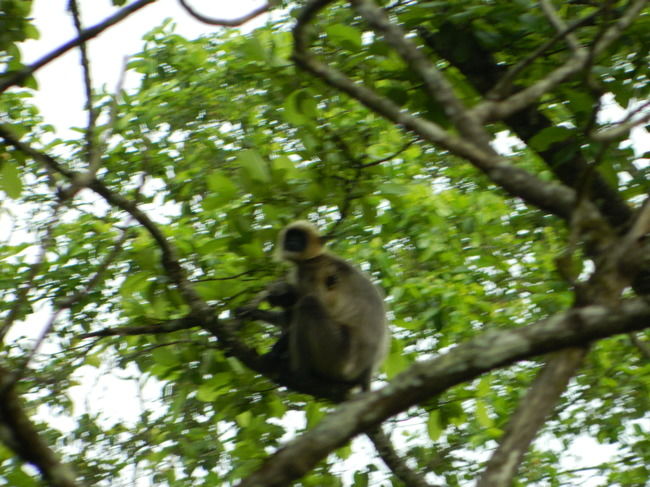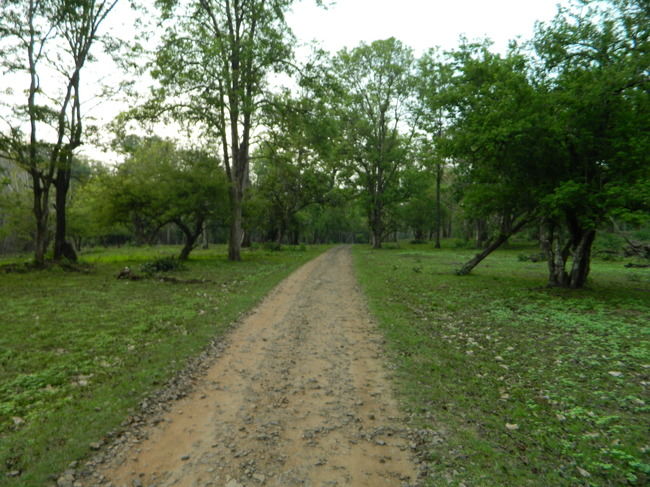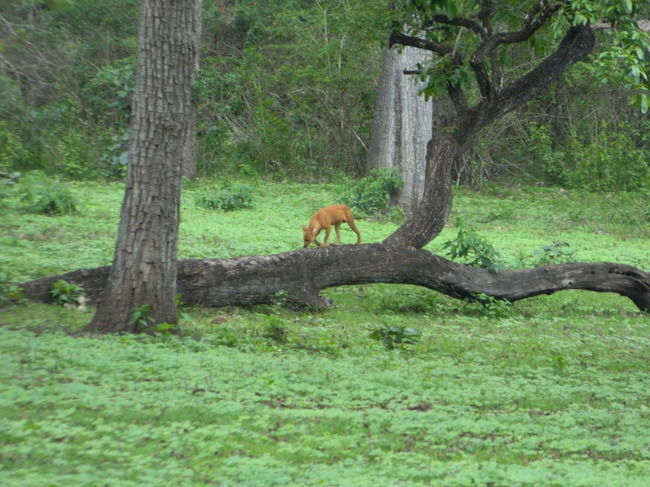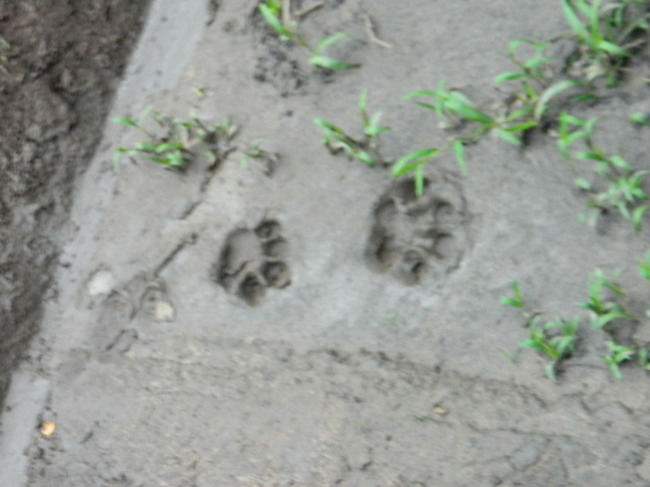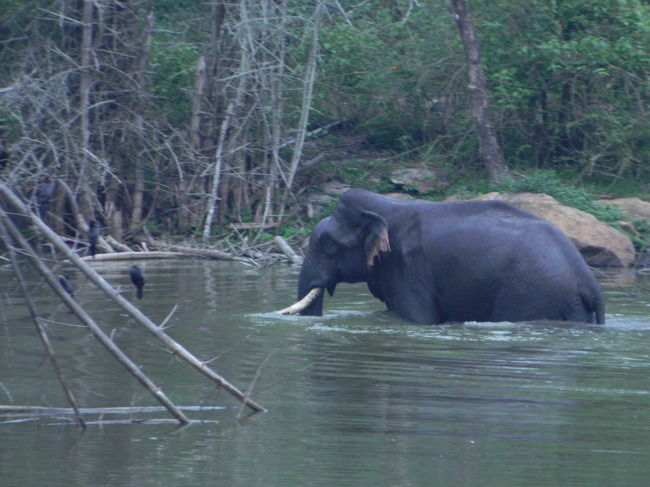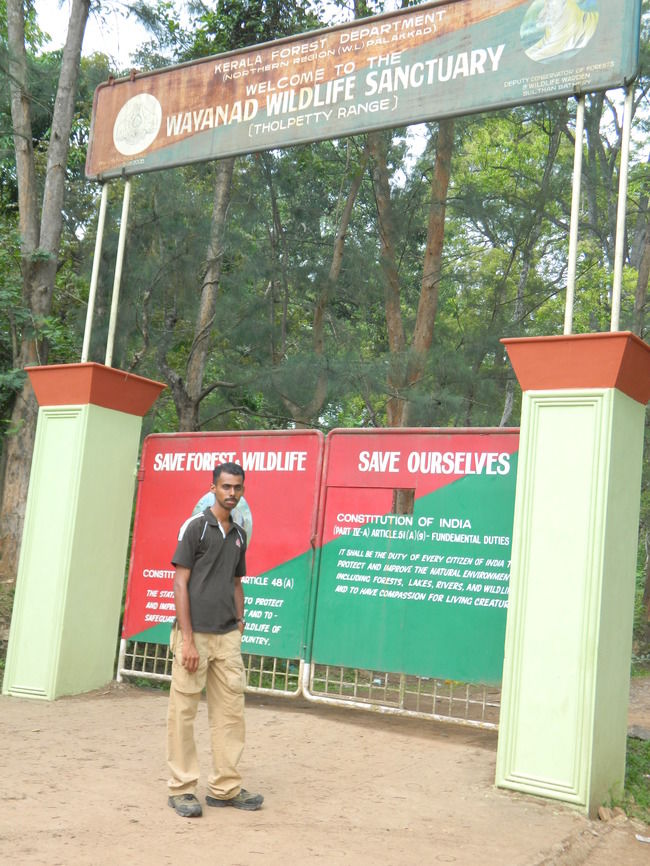 Chembra peak is situated near Meppady town and it is about 17 km from Kalpetta. It is the tallest peak in the region and a trek to the 6890 ft (2100 m above MSL ) peak is a challenge that is difficult to resist for an adventure tourist. Prior permission from Forest Range Office at Meppadi is needed for the trek as it is part of the Meppadi Forest Range. A drive from Meppadi to the foothill of the peak is breathtaking and you can feel the cool wind and the lush greenery of tea estates on both sides of the road rejuvenating your spirits. You can see a three-storied forest watch tower on the foothill of the peak and a three kilometre trek from the foothill is at the same time tiring and exciting. A heart-shaped crystal perennial lake fed by natural springs can be seen at the middle of your journey. Even if it is scorching summer, the lake brims with water and helps you quench your thirst. It is said that during the British era, British planters came here to play golf in the evenings and they constructed a stable for their horses and a rest house in the area. The relics of the rest house can be seen here even now. Once you reach the top of Chembra peak, you will be astounded by the view that the place offers. With the varying shades of the virgin shola forests on both sides, you may feel a heavenly bliss that only the pristine nature can bestow upon human beings. From this vantage point, the tourists can observe the mist clad peaks of Nilgiri ranges which include the Nilambur forests of Malappuram district. Apart from this, the town of Kalpetta and most parts of Wayanad district too are visible. The varying topography of the district which includes hills, rocks and valleys can be enjoyed the most from Chembra peak and you can also observe the silver linings of streams among the thick greenery. There is also a picturesque lake atop the hills which is another tourist attraction.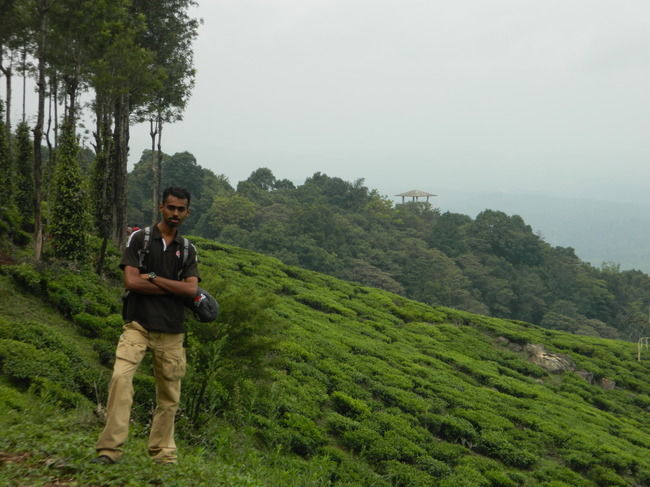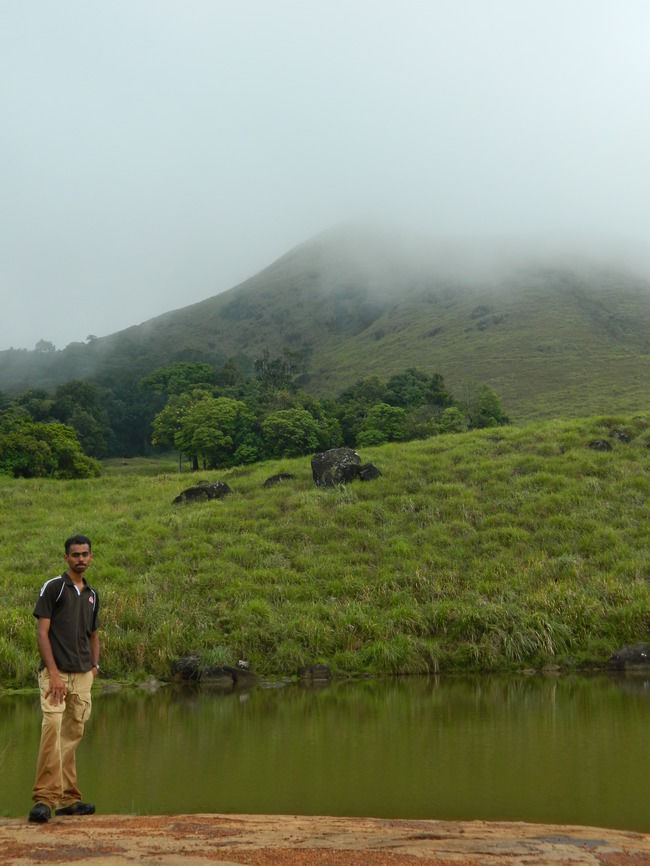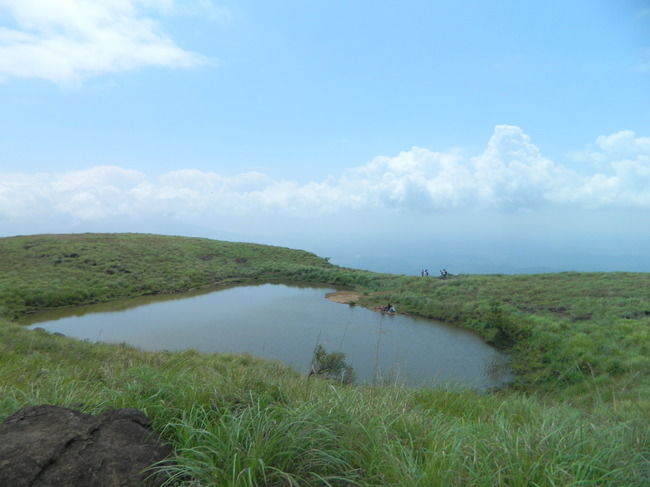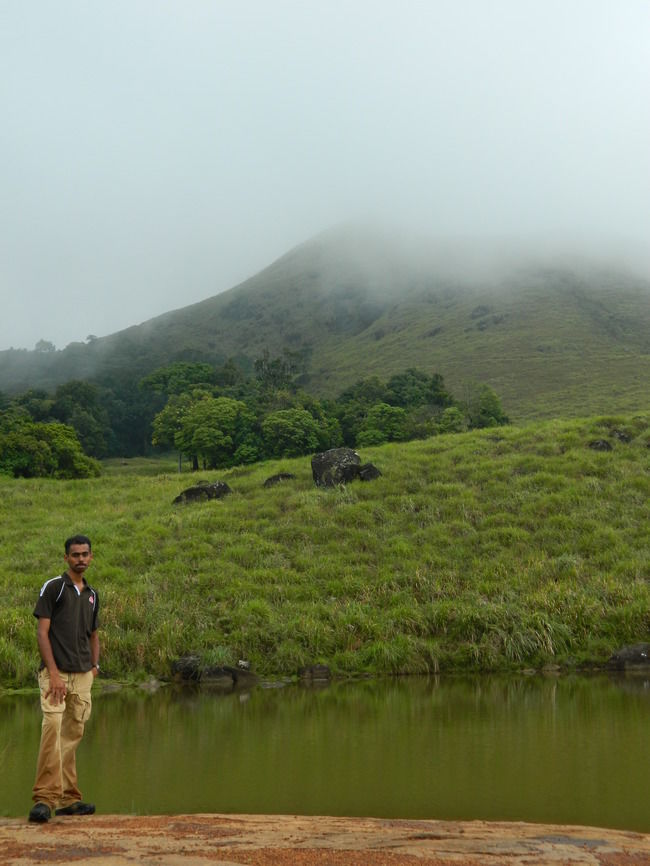 The Nilgiri Mountain Railway is a railway in Tamil Nadu, India, built by the British in 1908 and was initially operated by the Madras Railway. The railway still relies on its fleet of steam locomotives. NMR comes under the jurisdiction of the newly formed Salem Division. In July 2005, UNESCO added the Nilgiri Mountain Railway as an extension to the World Heritage Site of Darjeeling Himalayan Railway, the site then became known as "Mountain Railways of India."After it satisfied the necessary criteria, thus forcing abandonment of the modernisation plans. For the past several years diesel locomotives have taken over from steam on the section between Coonoor and Udhagamandalam. Between Mettupalayam and Coonoor, the line uses the Abt rack and pinion system to climb the steep gradient. On this rack section trains are operated by 'X' Class steam rack locomotives manufactured by the Swiss Locomotive and Machine Works of Winterthur in Switzerland. These steam locomotives can be used on any part of the line (either with or without the rack section),but the newer diesel locomotives can operate on the entire section, between Mettupalayam and Udagamandalam.This signals the beginning of the process to phase out the coal-fired vintage Swiss engines that took scores of passengers on the rack and pinion track to Coonoor and Udhagamandalam, covering 41.8 kilometres (26.0 mi), 108 curves, 16 tunnels and 250 bridges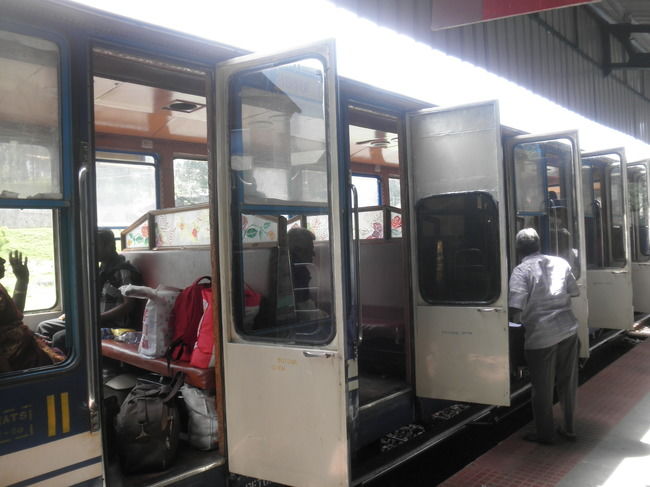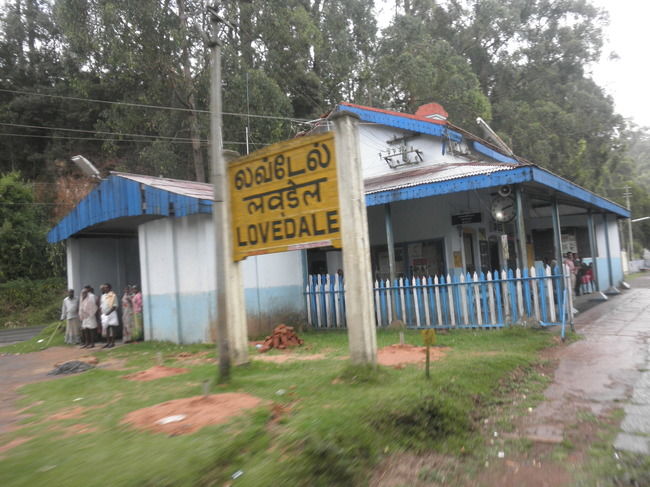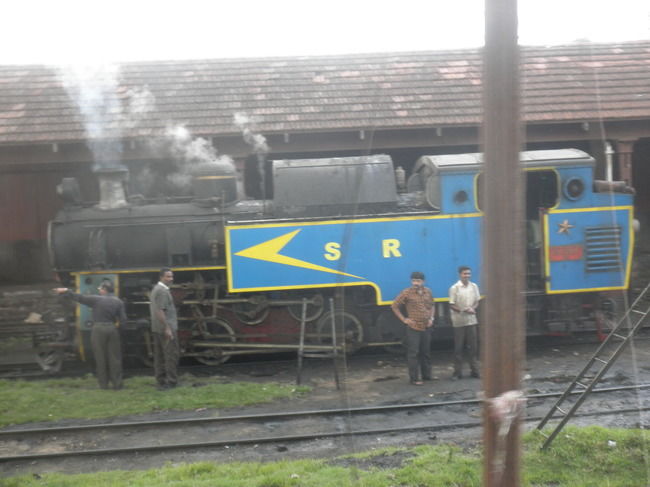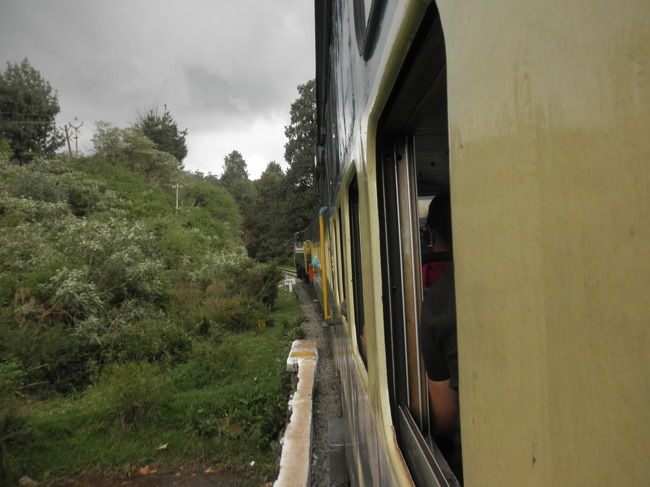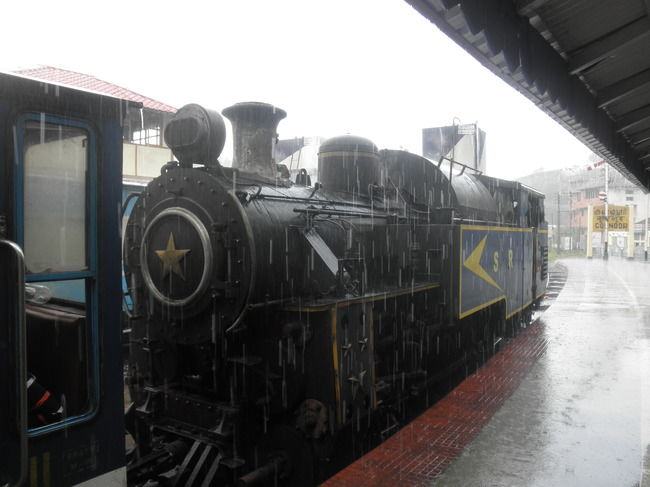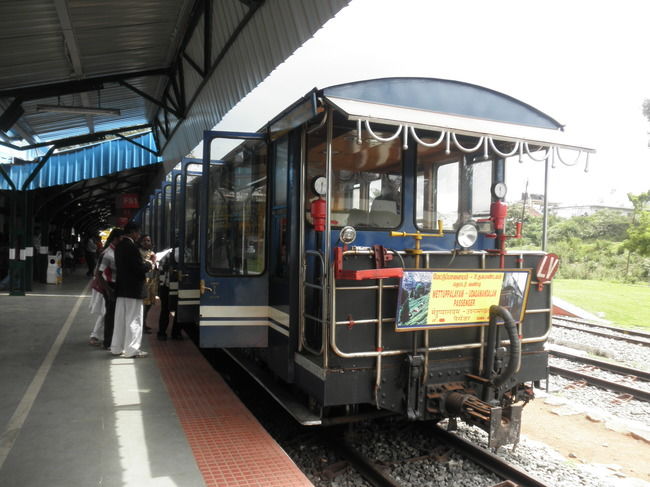 This of dense and evergreen forest is uninhabited and hence a home to rare kinds of flora and fauna: uncommon species of birds, orchids and herbs namely. Its unique geographical characteristics make it a place where not only the leaves but also silence is evergreen being away from cities and thus it has become a place of attraction. Most recently, it has been identified as the most visited place in the district by tourists drawn from all over the globe.The island surrounded by streams and river can be accessed using rafts or fiber boats run by Kerala Tourism Department. Entrance to the island is restricted and monitored by Vana Samrakshana Samiti, a Dept of Forest of Kerala initiative to protect forest, and at times of heavy rain and frequency of elephants and other animals to the island a pass obtained prior to the visit of spot from Dept of Forest is mandatory. Kuruva Islands is 17 km east of Mananthavady and 10 km north west of Pulpally, nearby towns in Wayanad District. More details can be sought in district office of Department of Tourism, Wayanad in Kalpetta.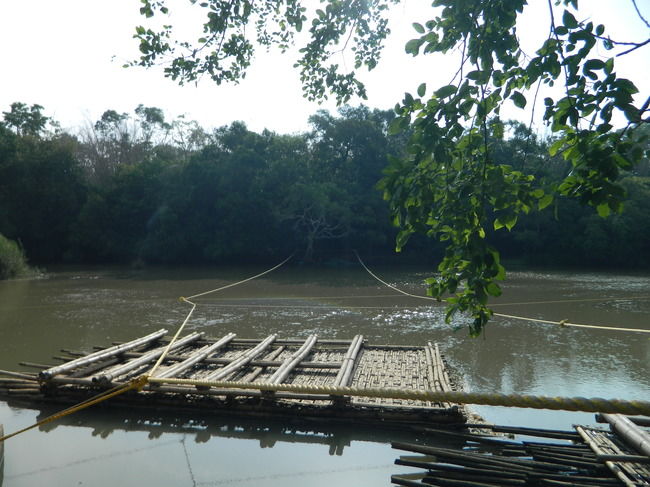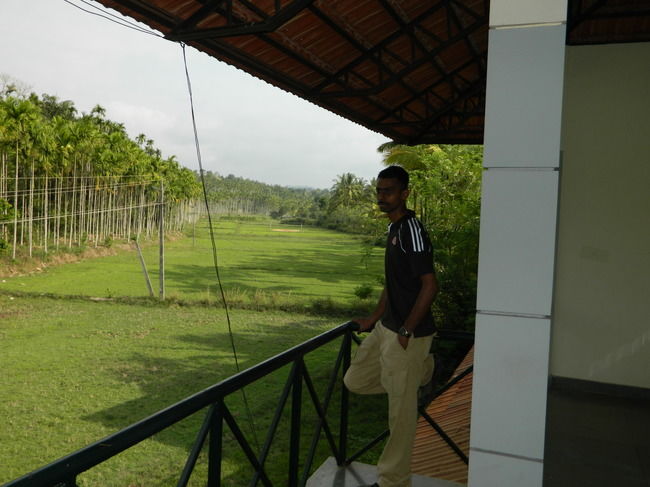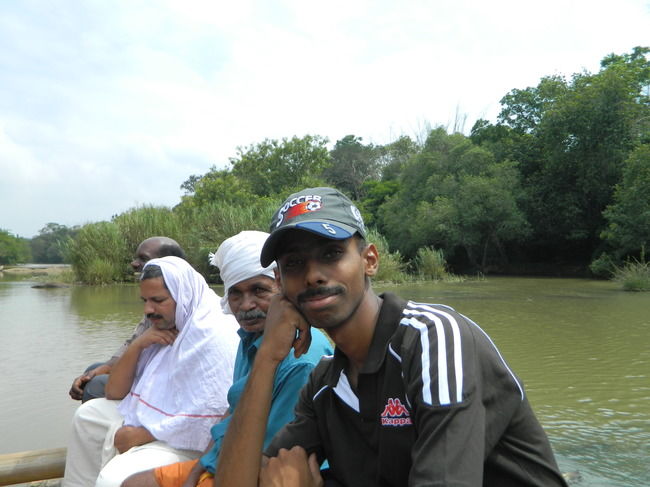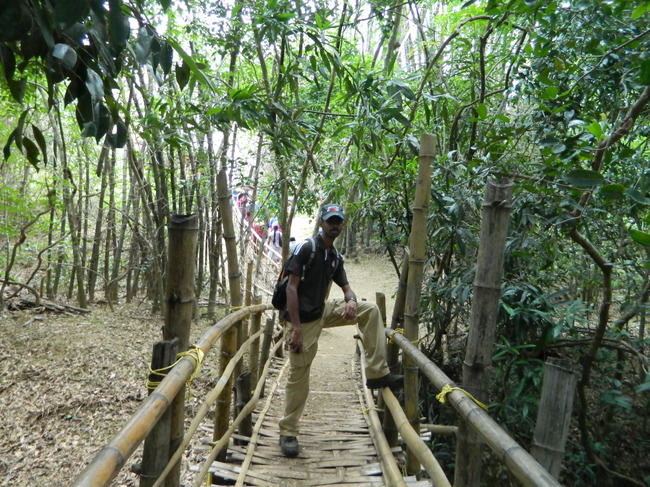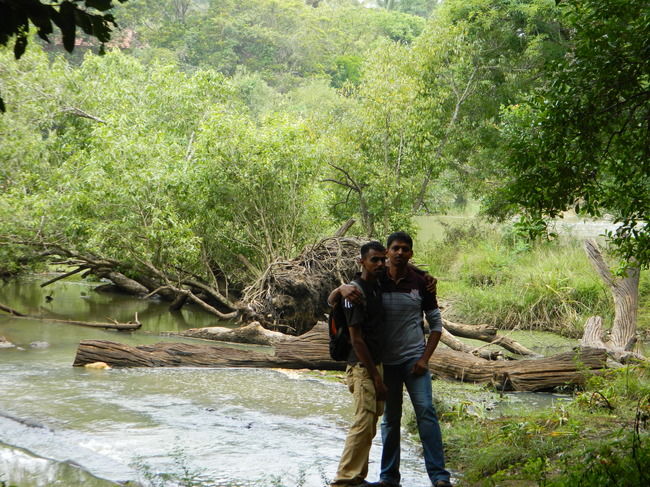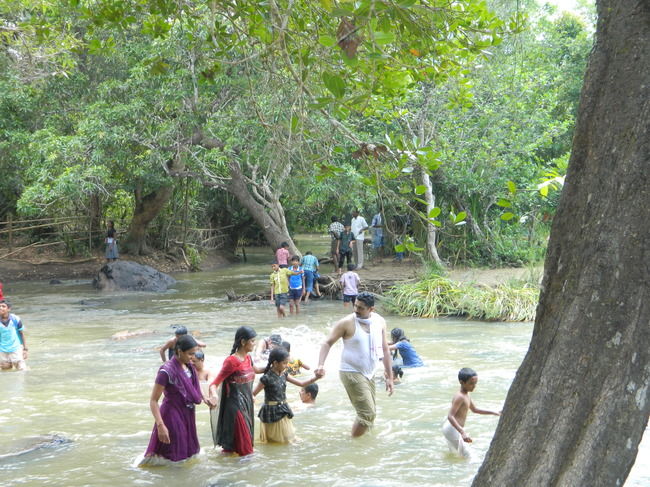 Soochipara Falls also known as Sentinel Rock Waterfalls is a three-tiered waterfall in Vellarimala, Wayanad, surrounded by Deciduous, Evergreen and Montane forests. Locally referred to as Soochipara ("Soochi" meaning "Needle" and "Para" meaning "Rock"), the 15-20 minute drive from Meppadi to Sentinel Rock Waterfalls offers scenic views of some of the best tea estates in Wayanad. The Sentinel Rock Waterfalls is 200 metres (656 feet) and offers a cliff face that is ideal for rock climbing. The water from Soochipara Falls later joins Chulika River or popularly known as Chaliyar River after Velarimala Hills near Cherambadi (Tamil Nadu) in Kerala.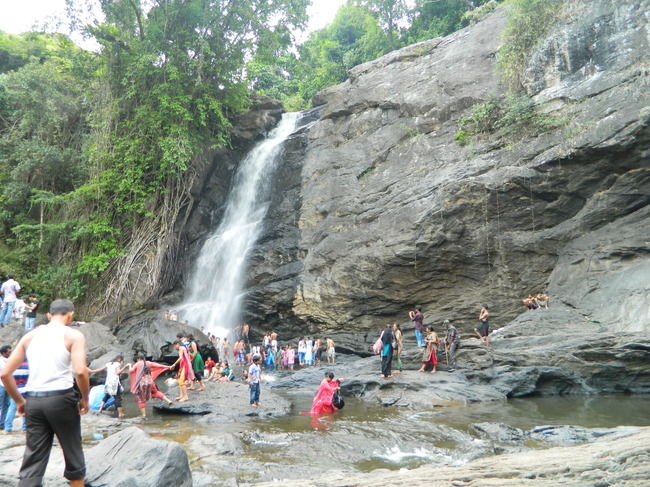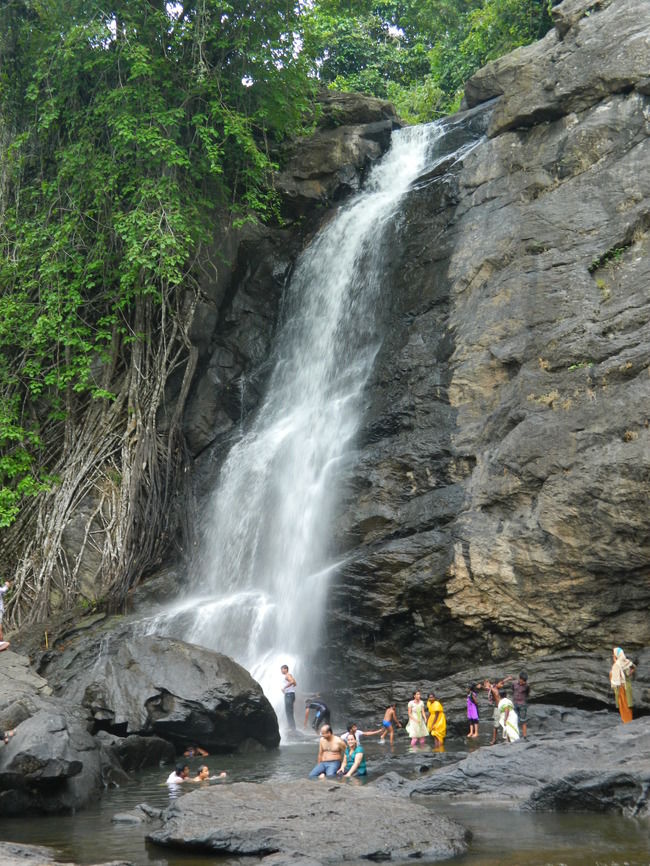 These are not technically caves, but rather a cleft or rift approximately 96 feet (29 m) by 22 feet (6.7 m), a 30-foot-deep (9.1 m) fissure caused by a piece of rock splitting away from the main body. On one side of the cleft is a rock weighing several tons that covers the cleft to form the 'roof' of the cave. The carvings are of human and animal figures, tools used by humans and of symbols yet to be deciphered, suggesting the presence of a prehistoric settlement. The petroglyphs inside the cave are of at least three types. The oldest may date back to over 8,000 years. Evidences suggest that the Edakkal caves were inhabited several times at different points in history. The caves were discovered by Fred Fawcett, a police official of the erstwhile Malabar state in 1890 who immediately recognised their anthropological and historical importance. He wrote an article about them, attracting the attention of scholars. The caves contain drawings that range over periods from as early as 5000 BC to 1000 BC. The youngest group of paintings have been in the news for a possible connection to the Indus Valley Civilization.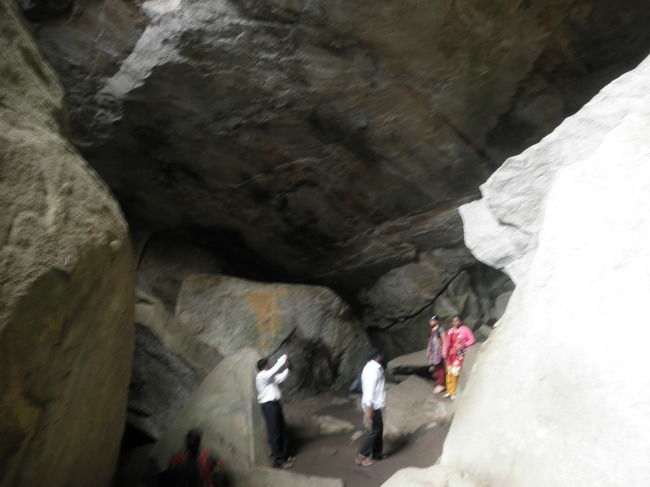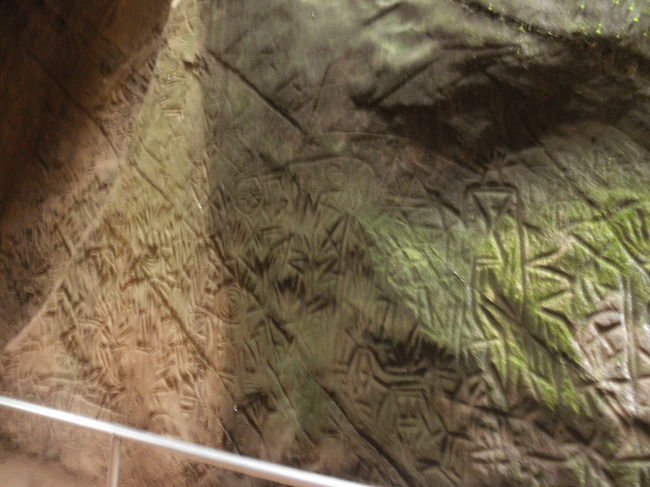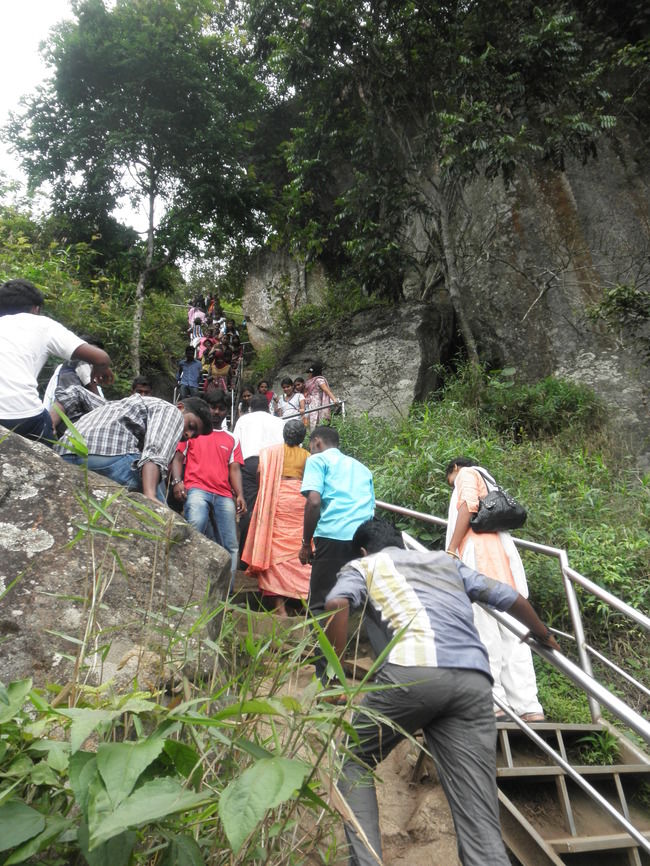 Wayanad Wildlife Sanctuary is an animal sanctuary in Wayanad, Kerala, south India. It is on the way from Mysore to Sultan Battery. A variety of large wild animals such as Indian Bison, elephant, deer and tiger are found there. There are also quite a few unusual birds in the sanctuary. In particular, Peafowl tend to be very common in the area.Wayanad Wildlife Sanctuary is the second largest wildlife sanctuary in Kerala. It is bestowed with lush green forests and rich wildlife. Also known as the 'Muthanga Wildlife Sanctuary', this wildlife area houses some of the rare and endangered species of both flora and fauna. Established in 1973, the sanctuary is now an integral part of the Nilgiri Biosphere Reserve. It is bounded by protected area network of Nagarhole and Bandipur of Karnataka in the northeast, and on the southeast by Mudumalai of Tamil Nadu. It is part of the Wayanad Plateau and the vegetation is predominantly of the south Indian moist deciduous teak forests. Also, the sanctuary has pastures of the west-coast semi-evergreen trees. The wildlife sanctuary comes under Protect Elephant and one can spot herd of elephants roaming in the area. Elephant rides are arranged by the Kerala Forest Department. It is spread over 344 km² and is about 16 km east of Sultan Battery, the nearest large town.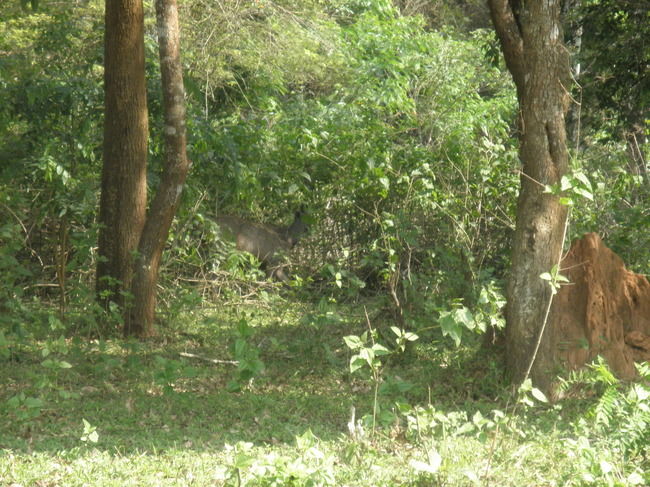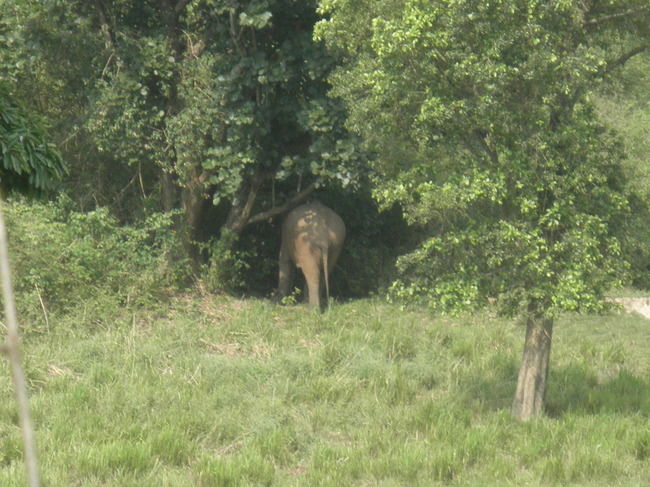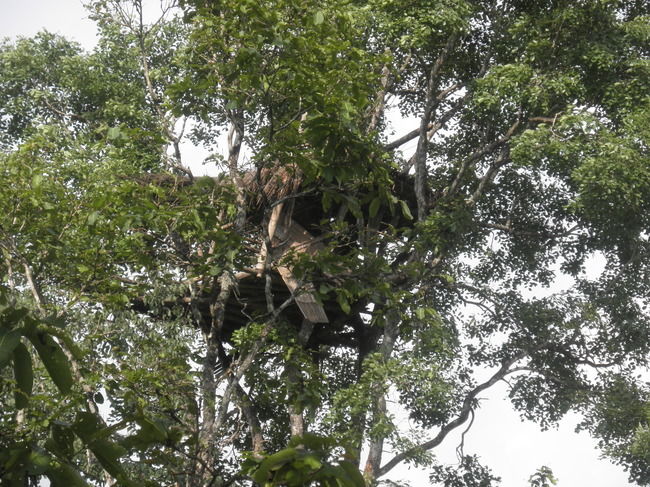 Udhagamandalam (sometimes Ootacamund , sometimes abbreviated Udhagai and better known as Ooty , is a town, a municipality, and the district capital of the Nilgiris district in the Indian state of Tamil Nadu. It is located 80 km north of Coimbatore. It is a popular hill station located in the Nilgiri Hills. Originally occupied by the Todas, the area came under the rule of the East India Company at the end of the 18th century. Today, the town's economy is based on tourism and agriculture, along with manufacture of medicines and photographic film. The town is connected to the rest of India by road and rail, and its historic sites and natural beauty attract tourists.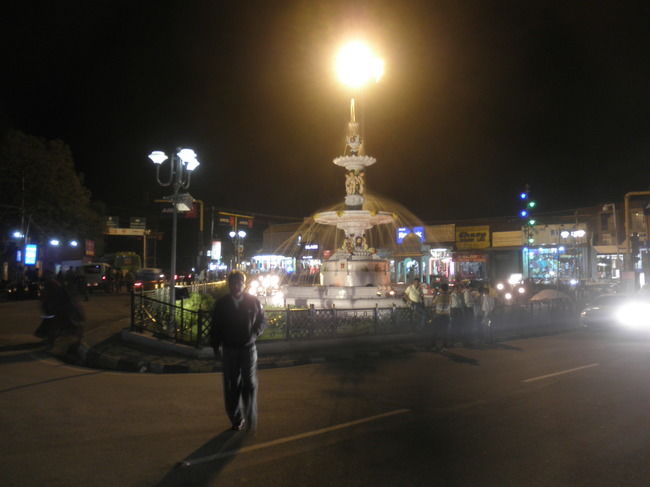 It is the highest peak (2,623 m) in the Nilgiris, about 10 km from Ooty. It lies at the junction of the Western and Eastern Ghats and offers beautiful vistas of the Nilgiri Hill ranges. It is surrounded by dense sholas. One can have a panoramic view of the landscape through the TTDC telescope. TTDC restaurant caters the needs of tourists.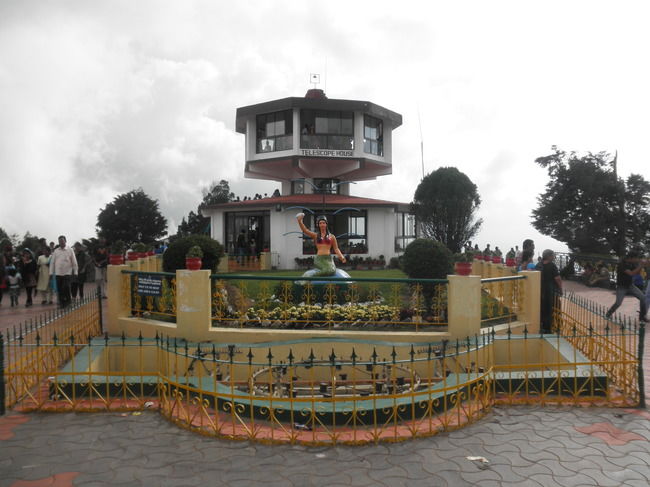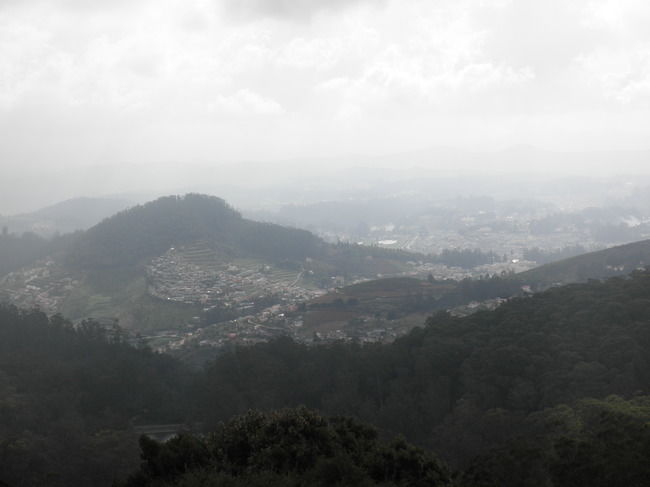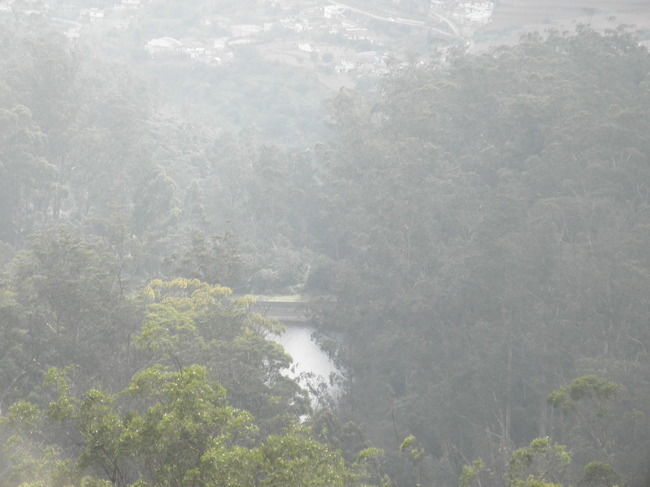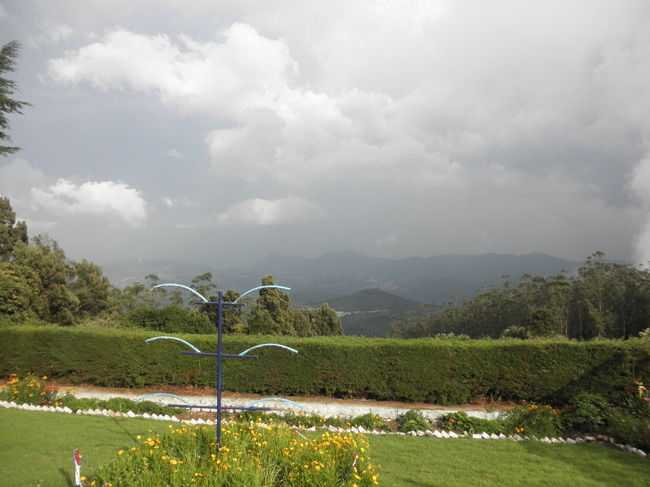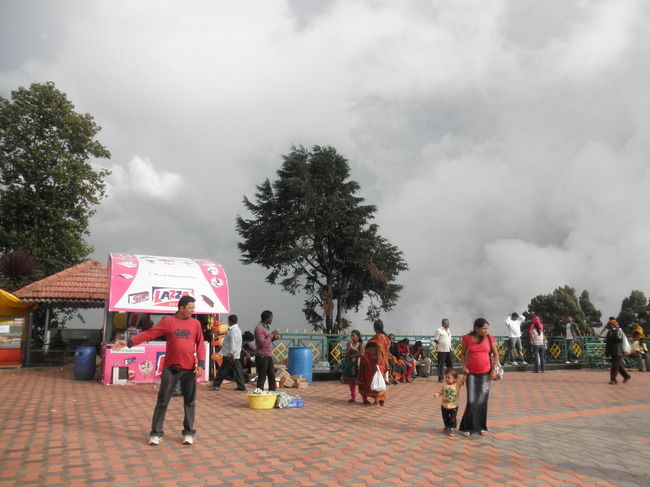 The 22-acre (89,000 m2) Ooty Botanical Gardens was laid out in 1847 and is maintained by the Government of Tamil Nadu. The Botanical Garden is lush, green, and well-maintained. A flower show along with an exhibition of rare plant species is held every May. The Gardens have around a thousand species, both exotic and indigenous, of plants, shrubs, ferns, trees, herbal and bonsai plants.The garden has a 20-million-year-old fossilized tree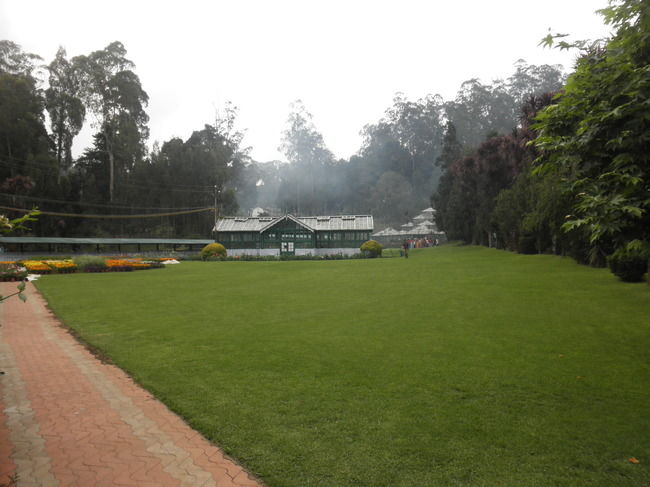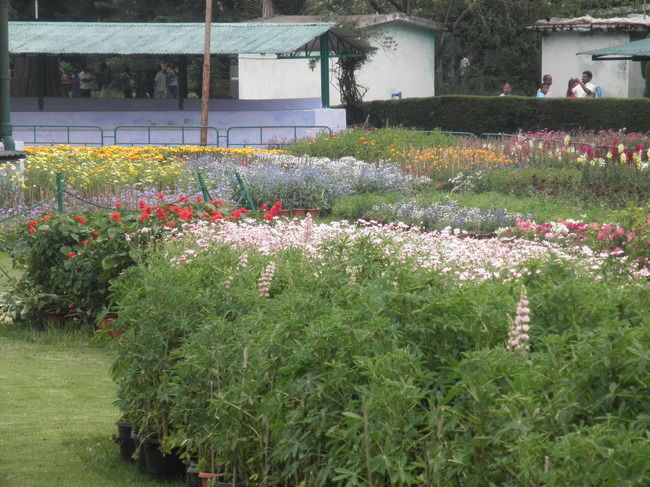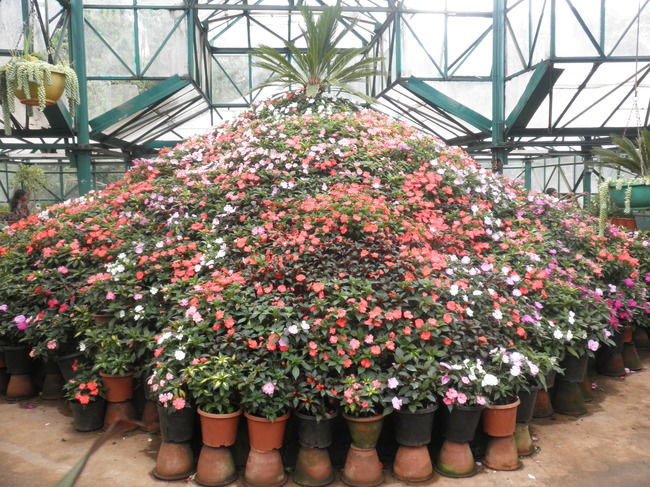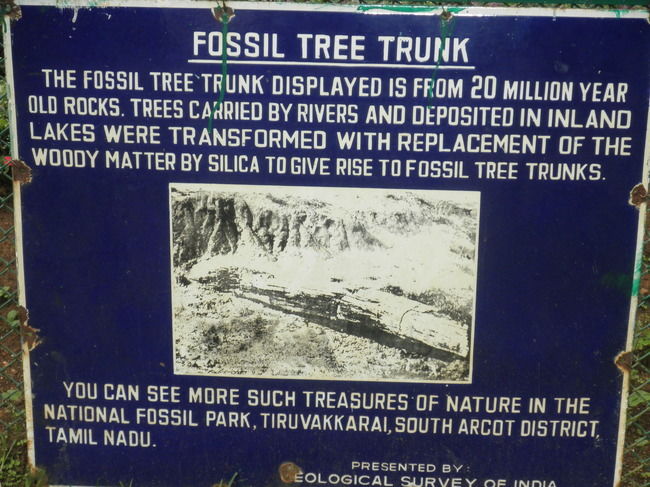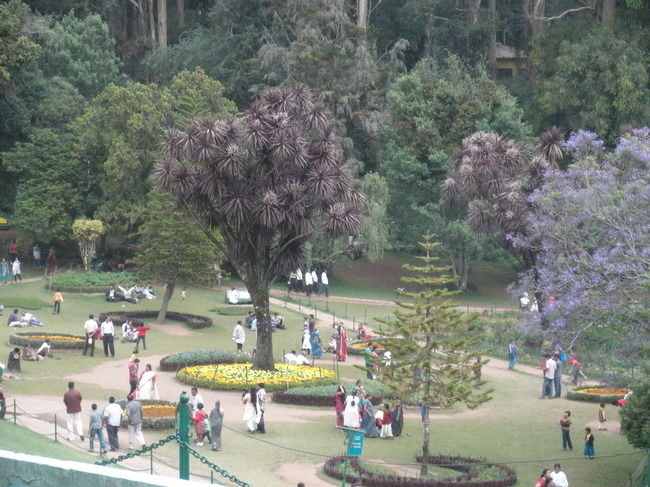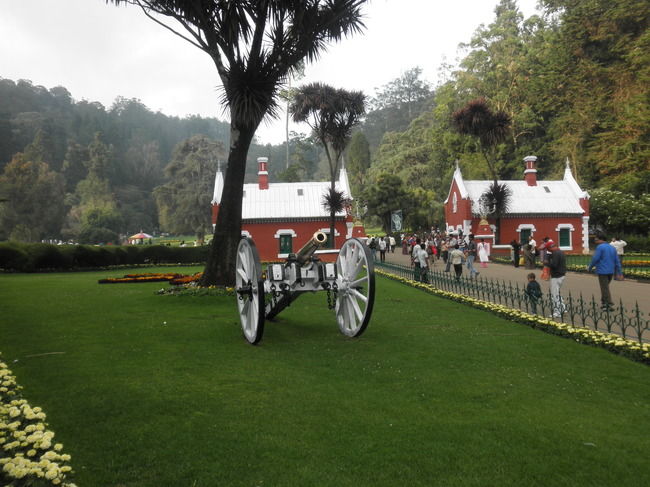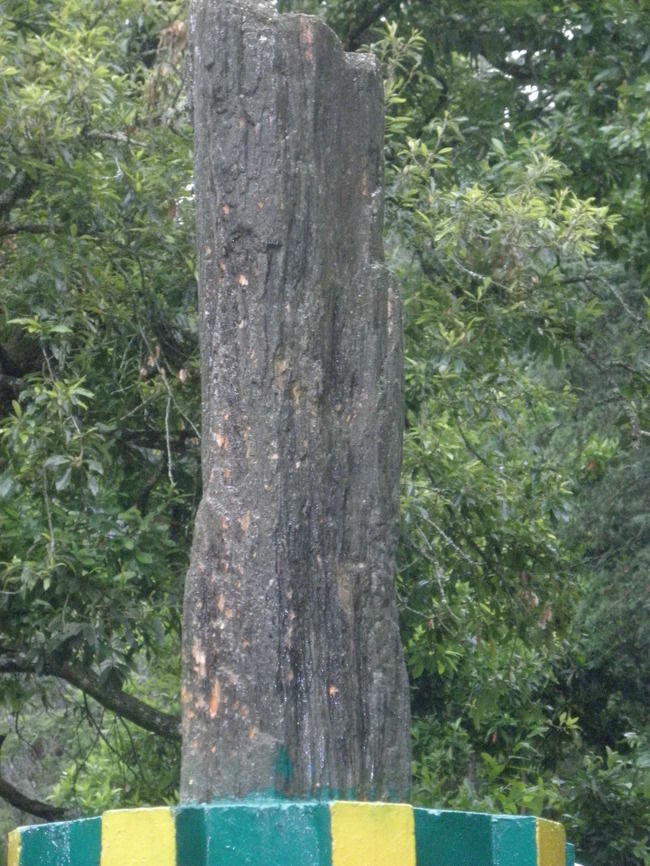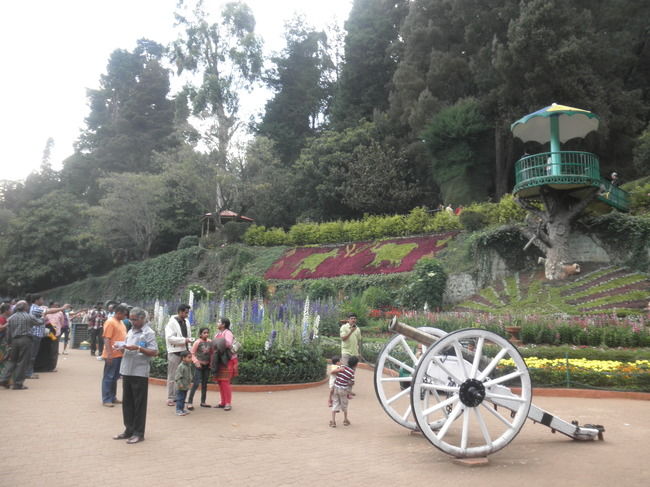 Frequent searches leading to this page:-
wayanad to ooty, ooty to wayanad tourist places, kalpetta to ooty