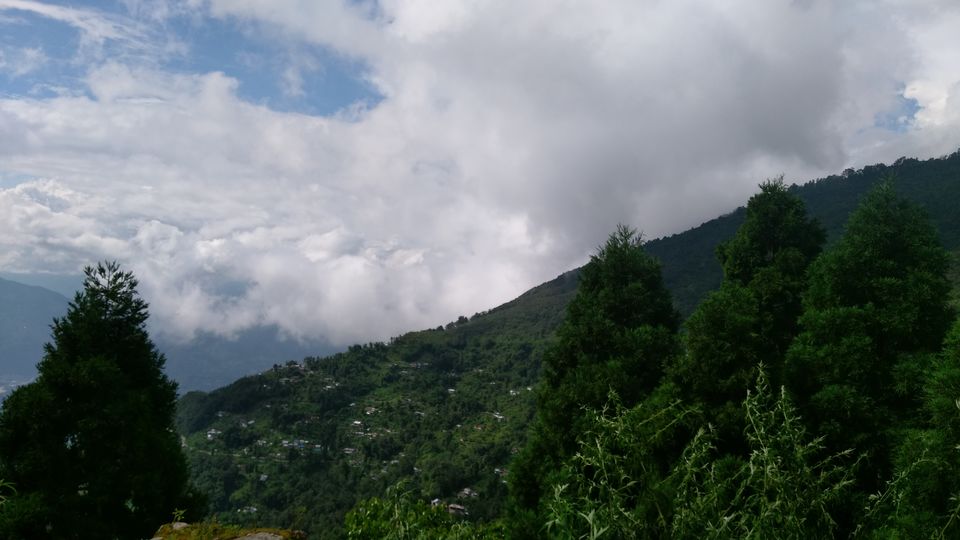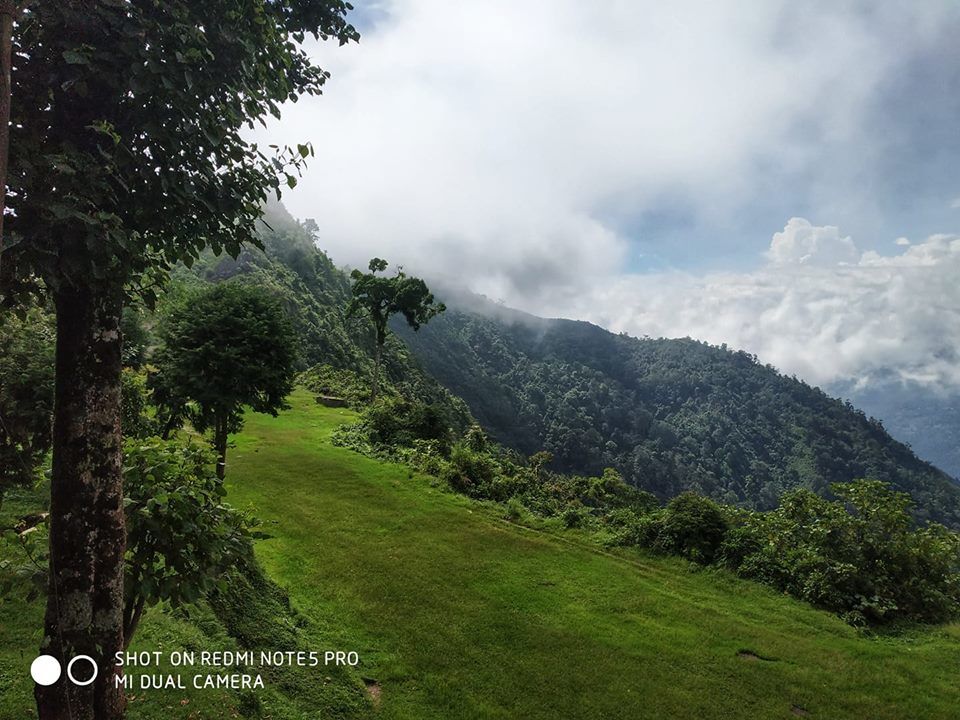 "I love you and you will forever remain a part of me "
DAY 1 15.08.2018
My day started at 4:30 am in the morning as Iam a working woman and as the saying goes "Work, Save, Travel and Repeat". As a perk of working in leading MNC although it was a National holiday for the rest of us , I had to reach office for an early shift that takes off at 6:30 am and continues till 4 pm . My best half was so excited for the trip but equally busy that he left the packing for the twelfth hour . I rushed for home at 4 pm and as it was a national holiday transport was scarce to find. Somehow i managed a bus and reached home . The day was full of surprises i knew ,so the train (Padatik Express) we were about to board was supposed to have a revised time table and the surprise was the announcement of the revised time table was to be made on the day itself. We at alternate hours kept on calling the inquiry and finally got to know that the departure of the train was scheduled 10 minutes later at 11:10 pm . Although the actual trip was of 3 days but we were high on hopes for the much awaited trip of the year. Arrived at Sealdah railway station at 9:30 pm and packed foods for the night. While waiting at the platform a very funny yet an interesting incident took place. My friend was who was dressed in a not so travel attire was caught by the local CRPF for an open checking in the midst of the station . Although he was not identified as a terrorist duh! .... our journey just begun. Unfortunately we booked the sleeper class thinking that its just an overnight affair but the coach seemed to be so suffocating that we immediately rushed to find seats in AC coach but could not find so . The train left the station on time and after a while we were done with our dinner. As it was our time to doze off it started raining and my friend couldn't sleep the entire night but on the contrary i had a sound sleep . It was budget trip for us or else you guys can reach there via flight to Bagdogra Airport and get hold of a taxi which will drop you off in Siliguri . From Siliguri either you can catch a taxi or inform the concerned tour team who will be sending cab to pick you up from the station. We went through a reference Sunita Khawas who owns a few homestays at Icchey Gaon .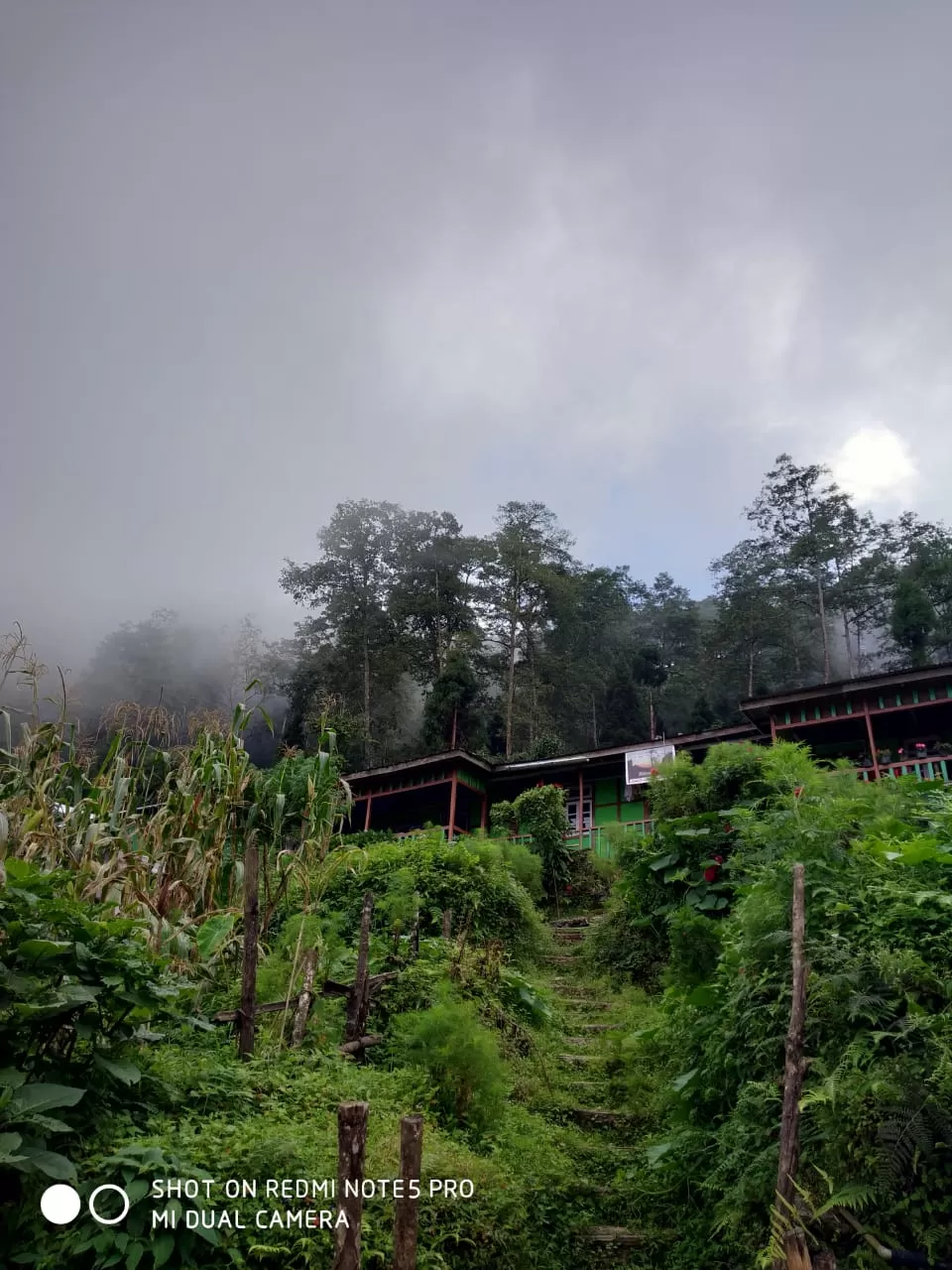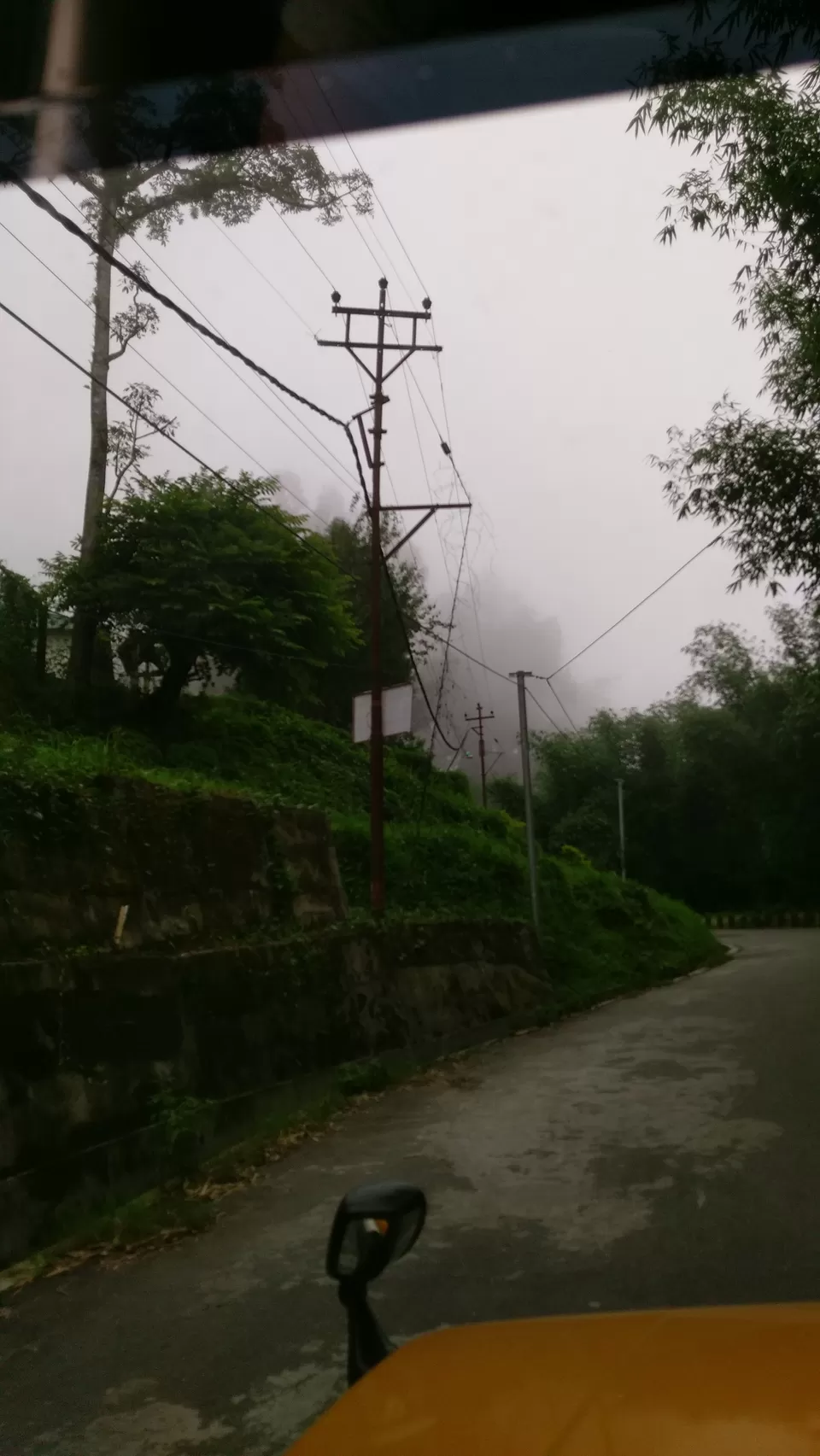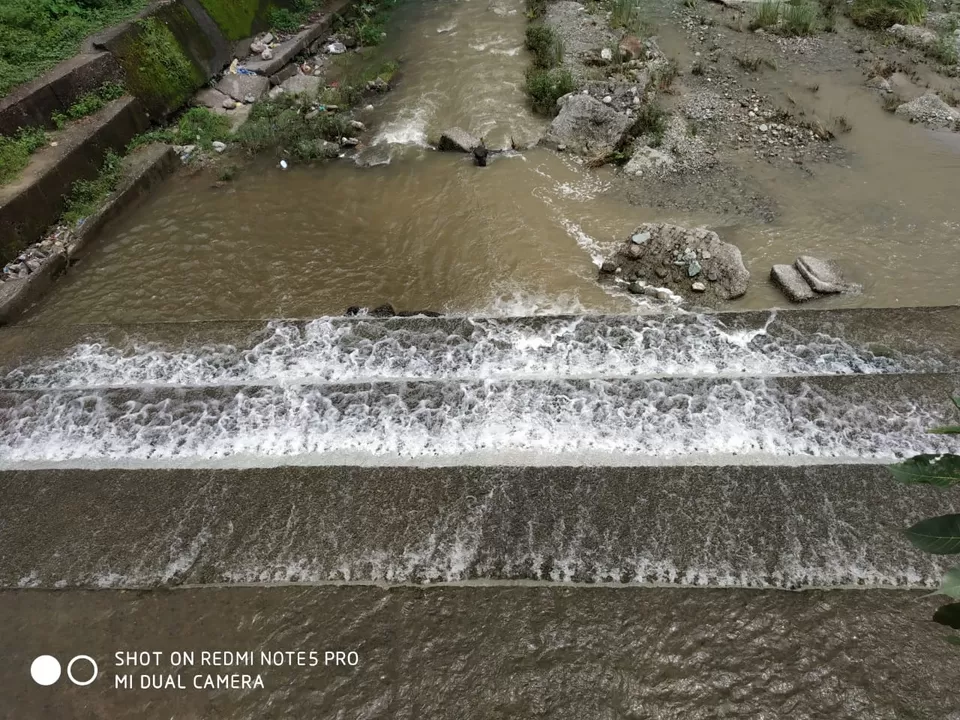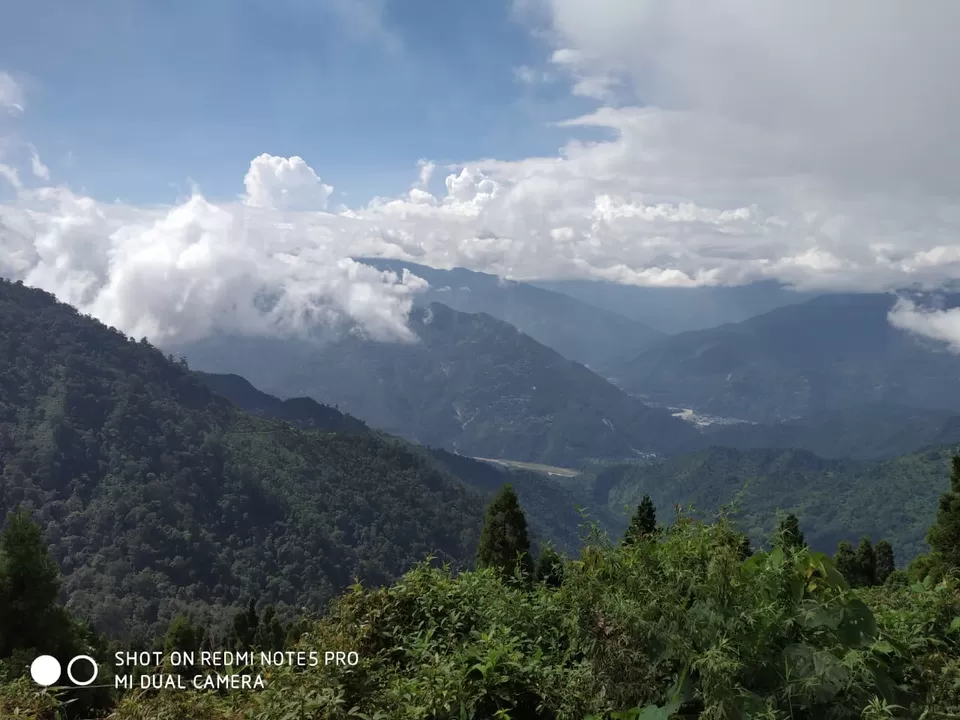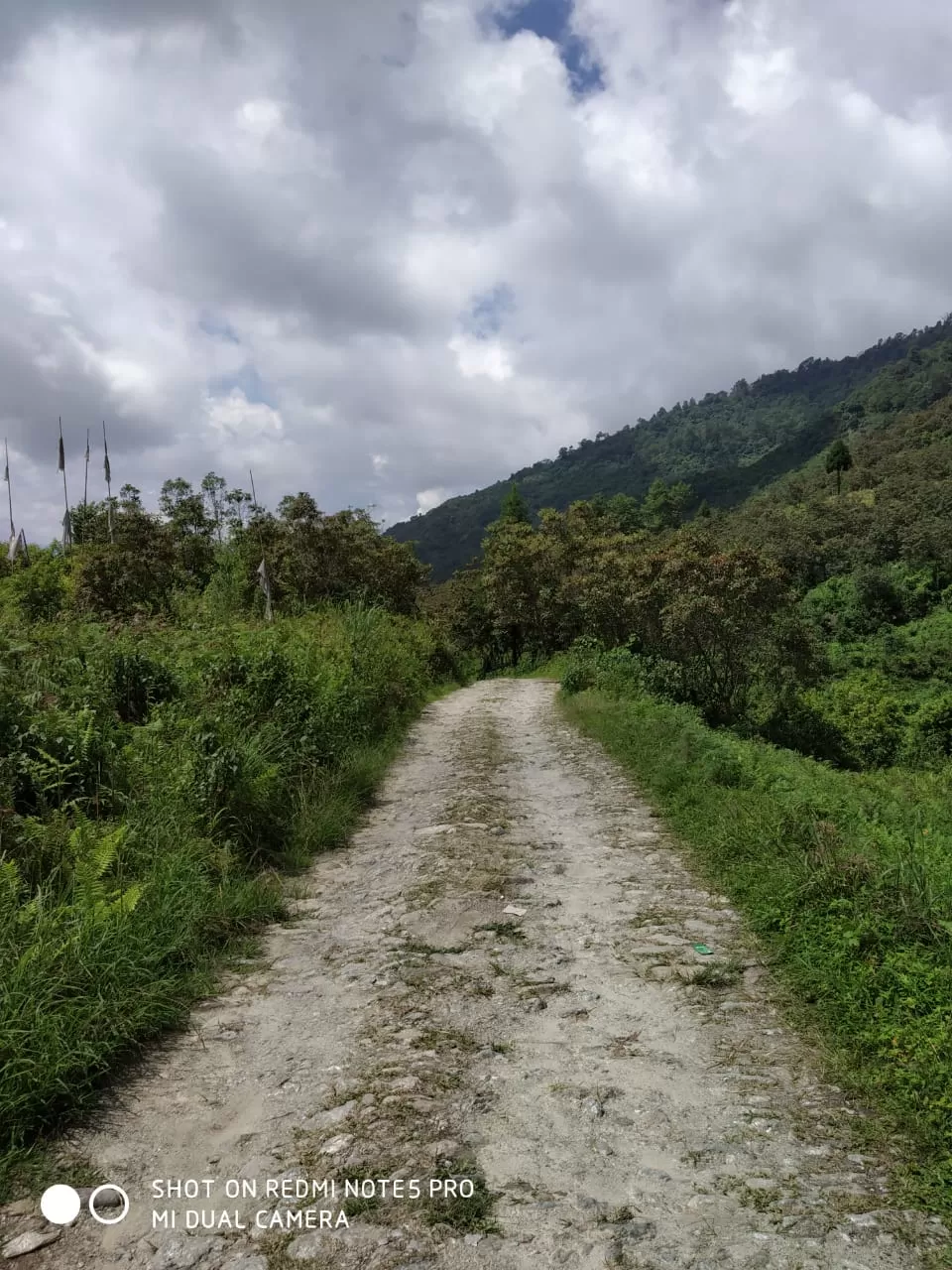 We arrived at NJP station at 10:30 am in the morning and the weather was very humid. As per the plan we called Sunita our host to locate our cab that would take us to our awaited destination. It was a White Bollerro that we boarded and our journey of 88 km from NJP to Icche Gaon had began . The initial roads were so bumpy and full of pollution till Sevoke Bridge that it drained off almost half our energy . The driver informed us that it was 4 hrs journey and we were worried that the exhaustion would take away the left over energy .But we never knew that the serenity was beyond that ... the jungles , the waterfalls and the mountain foot hills welcomed us with honor. After crossing Sevoke before the climb from lowland to the mountains we took short break to have our breakfast at a restaurant near Sevoke bridge . Our eyes got stuck to the mesmerizing view of the foothills and we were so refreshed by sudden weather change , it felt like holiday had just begun . The breakfast was a fine English breakfast with toasts butter and omelette , just to add the Indian flavor to it - hot cup Darjeeling Tea was served. As it was just the beginning of the trip our driver wanted us to board the cab early as we had to reach Icche Gaon before lunch . Budding up with Teesta river we started crossing mountains and small waterfalls that were flowing through the road to meet Teesta . Being Bong Souls , which we are .. we just couldn't stop ourselves from playing the famous track "Megh Peioner " from the movie Titli . The song and the ambiance made the roads more romantic as well as thrilling . On the way there are spots like Rishikhola , Peddong and Aritar where you can take a hault and enjoy the beautiful scenic view . Icche Gaon is a part of the famous silk route that we all know about . During our climb there was point where the road got divided and one went towards Darjeeling and the other towards Icche Gaon via Kalimpong . At reaching Kalimpong there was a sudden drop of temperature and we felt like we want our warm clothes . Now the clouds seemed to be a co-traveler and conquered a seat at our spacious car making us freeze. It was already 2 pm ,there was Independence Day celebrations going on with trumpets being blown and the streets were filled with localities celebrating the Independence Day with great pomp. Crossing the humongous crowd we finally was near our destination . My friend and me together shouted out " Bhaiya Gari Roko " . our driver almost panicked thinking we had underwent something serious but no it was the view of the entire Sikkim from an unknown place which we named - Bird's eye view . We stopped there had water clicked few selfies , mandate for any trips nowadays and then captured all that we could through our lens and the rest in our mind.Finally we again boarded the cab the driver said its a 20 minutes distance and me thrilled by the view wanted to take a front seat . Till now the roads were paved nicely but now its the actual unpaved hilly roads with rocks and boulders , in the next 20 minutes we reached our destination Icche Gaon.
Our host Sunita Khawas welcomed us and helped us to reach our homestay which was the topmost homestay in Icche Gaon. The weather was sunny and a bit humid too so we quickly took a shower got freshen up and at the same time hungry like hell. But we suddenly saw the weather changing in front of our eyes that was one of the most amazing views so far . Our lunch date was setup in open air with all homemade delicacies like egg masala , rice , dal , 3 kind of fried veggies, squash curry along with complimentary salad and Chatni. After having a grand lunch we dozed off and literally woke up at 7 pm in the evening . Again as a part of the itinerary we were served with Veg Momo and chilli chicken dry to add up spice in that cold weather had sip of Rum and played yet another from fav list "Jhoom by Minar". The night sky seemed so glittery and the houses on the mountain appeared to be a princess wearing a necklace . Time passed by sitting quietly and dancing in the tunes of our playlists. Our host Sunita approached us for dinner of our choice and we were so full that we just ordered a plate of rice , dal and soft bengali style Alu bhaja .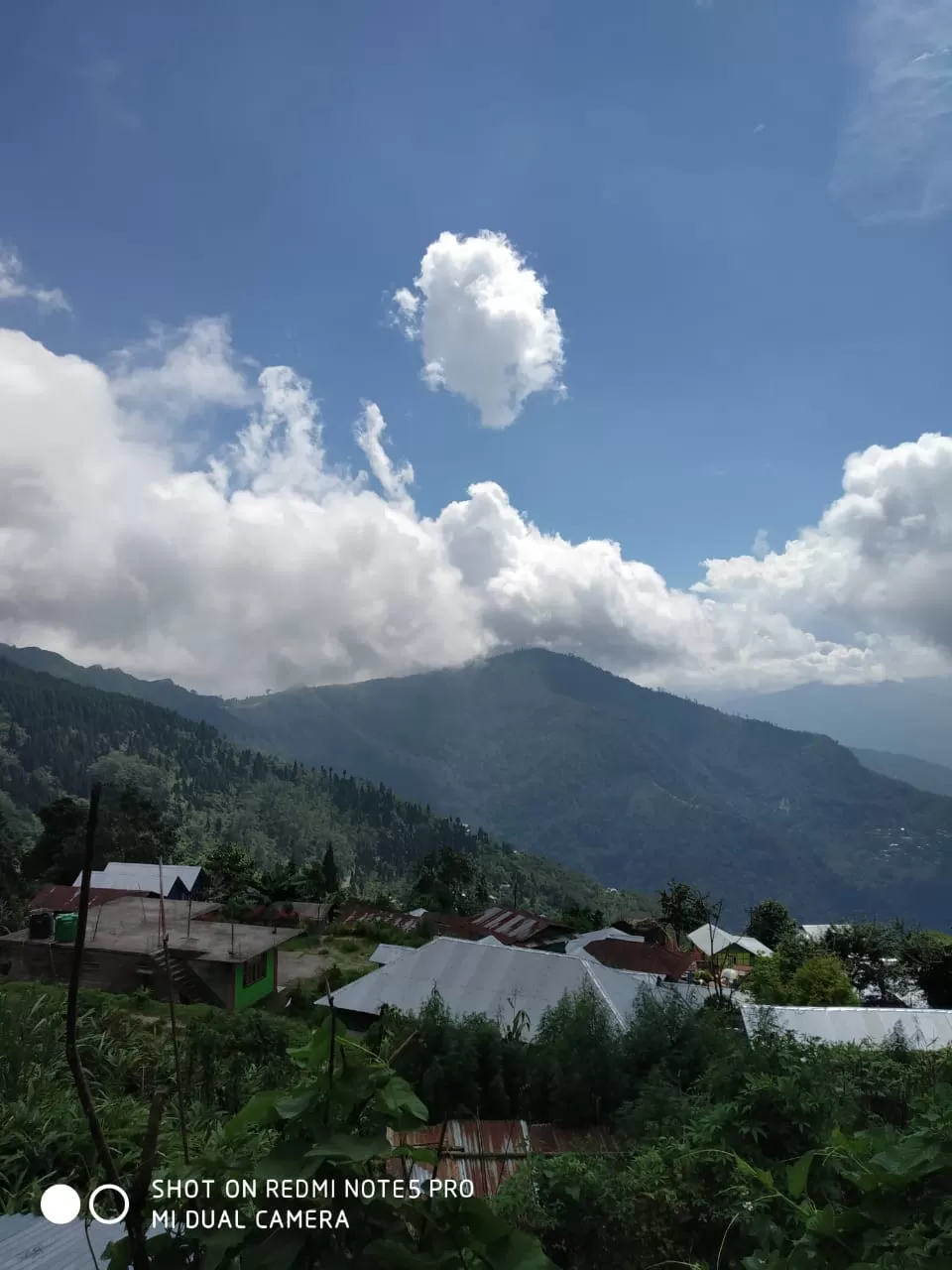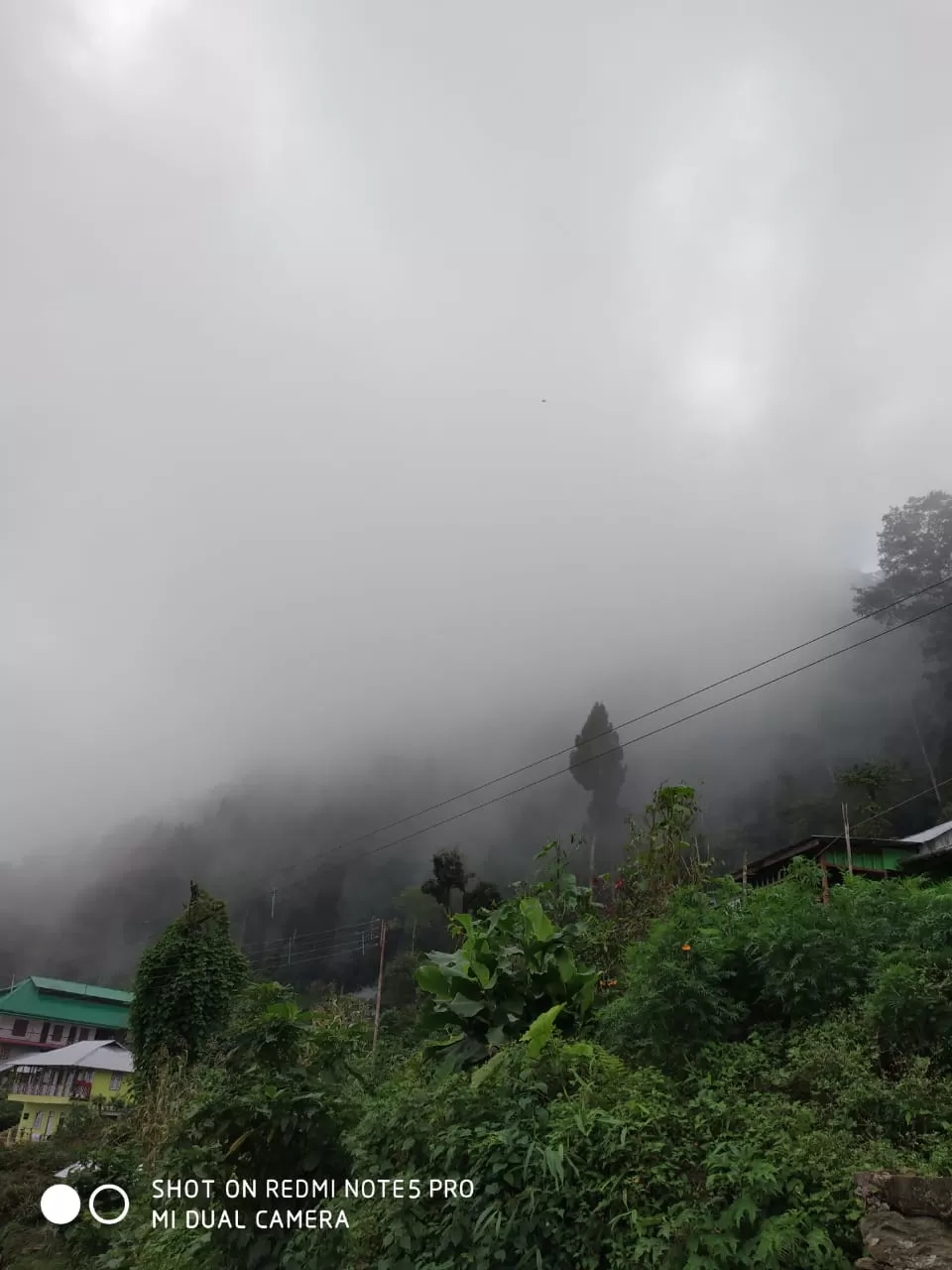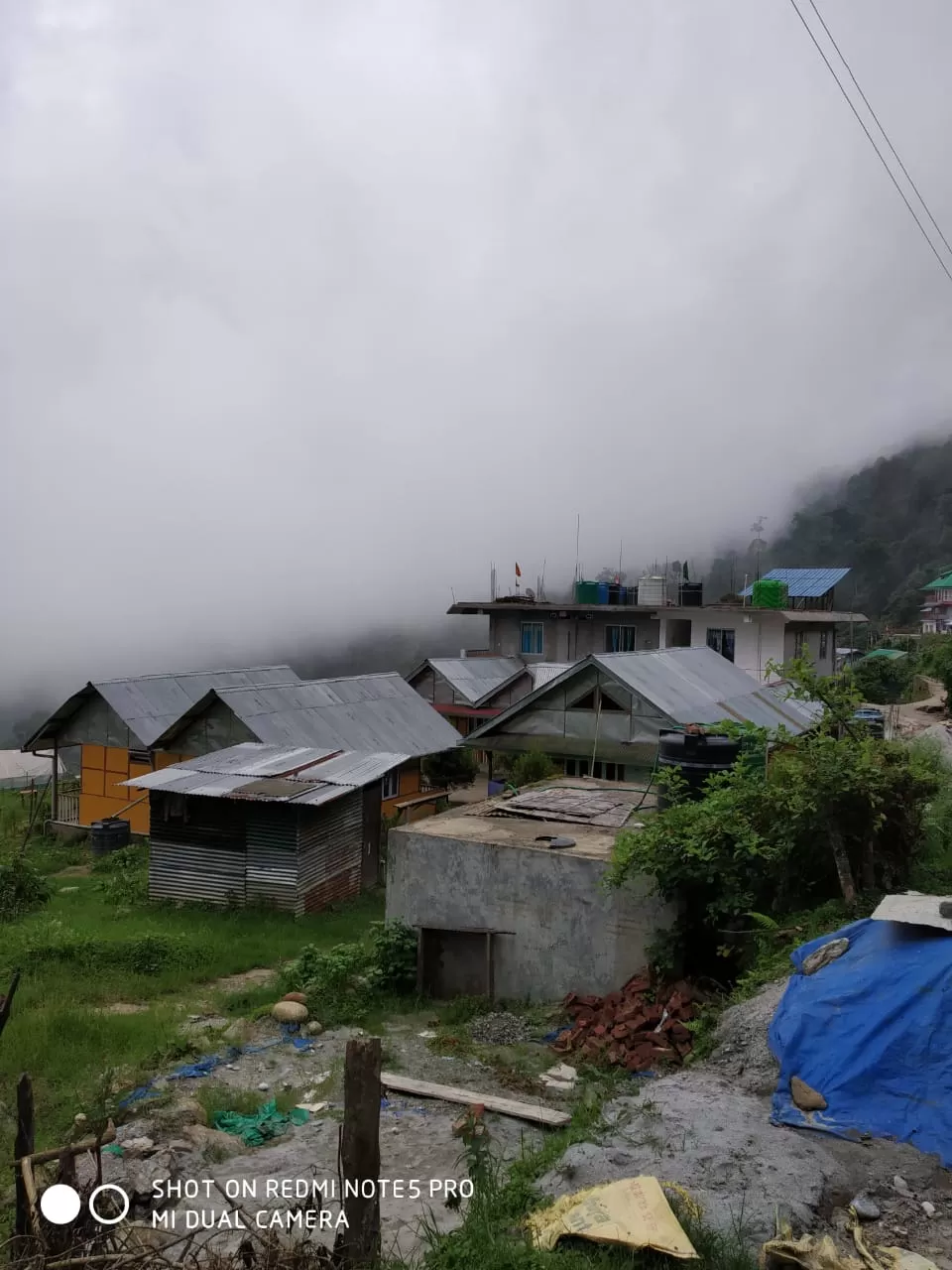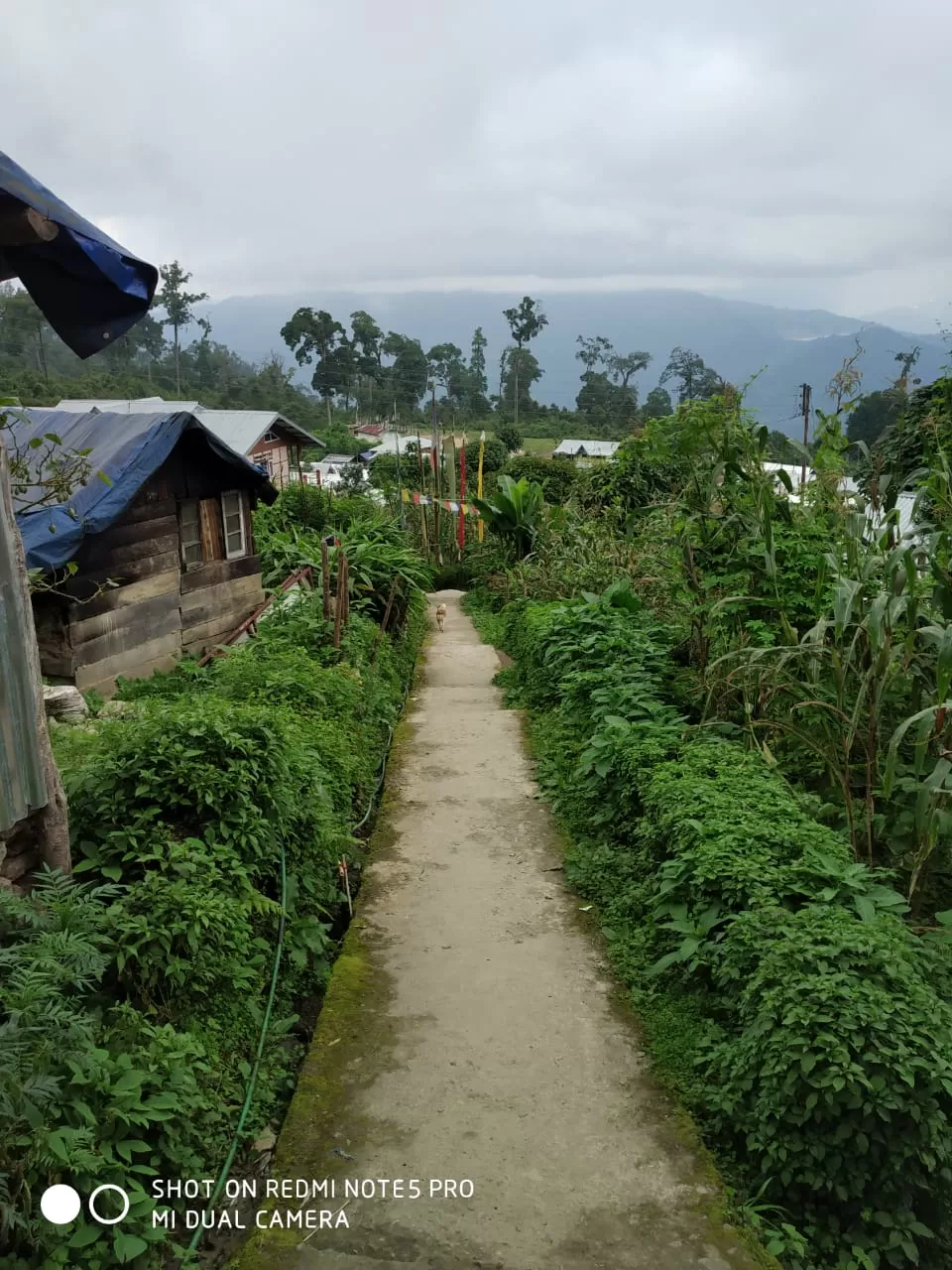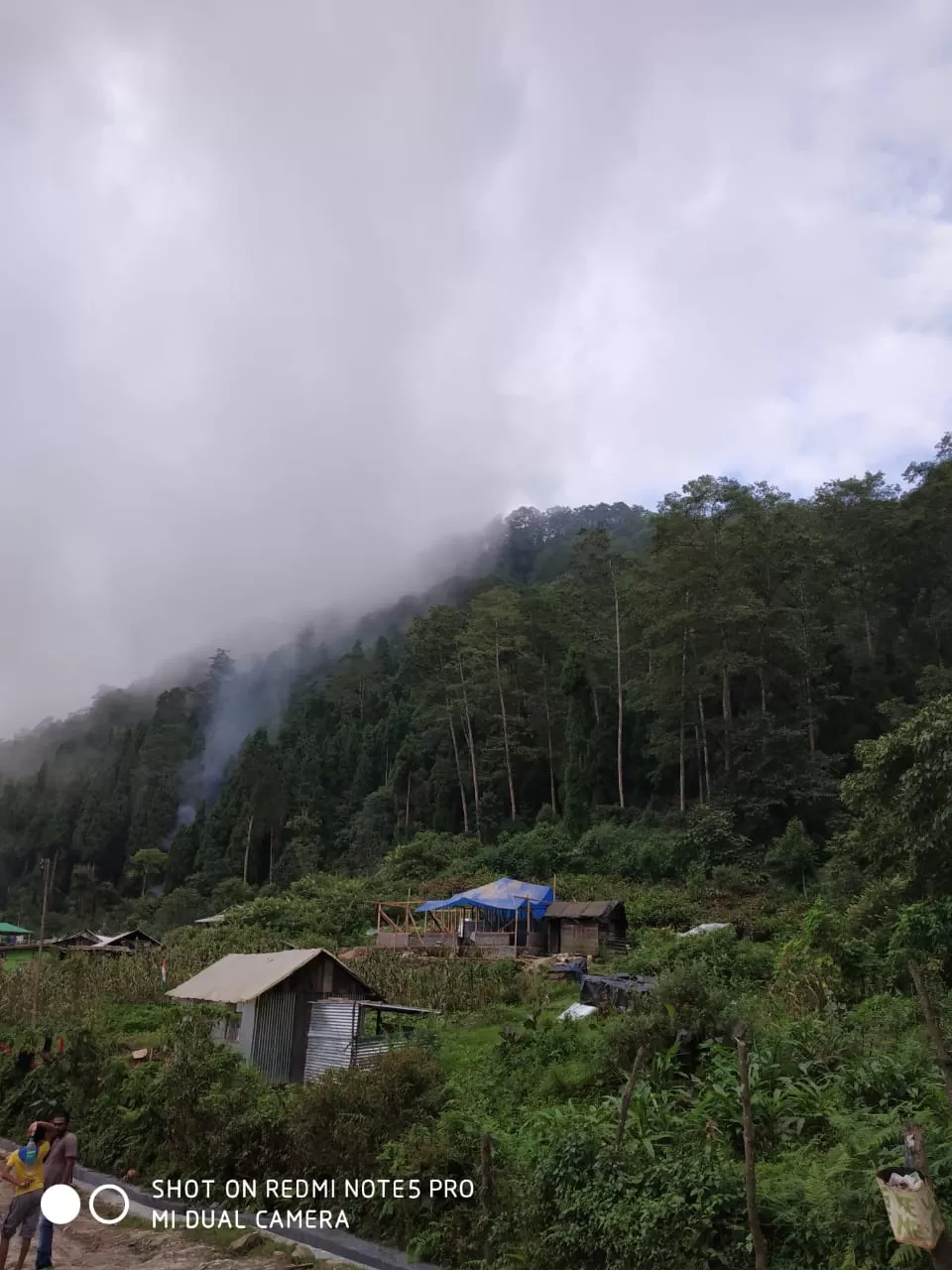 Day3 17.08.2018
We had requested our host to wake us up a bit early so that we can experience the majestic view of the Great Himalayan Range... Hard Luck ! We woke up it was all cloudy . Instead we decided to visit Sillery Gaon the nearest village which was just 2 kms climb from our place but a vehicleway of 12km is also present . With the quenching thrust to explore the unknown jungles we chose the option to climb .. but in the back of our mind we also had this urge of shading off few kilos and detox. We had a lovely yet healthy breakfast that included toasts ,jam and omelette, ofcourse tea is an inseparable item . Like the lovely host sunita is , she even brought us luke warm water to take bath it felt like home. All ready and booted up we also had an awareness message from sunita that the path was not so easy and was full of leeches . So we covered ourselves from top to toe and as a preventive took salt to defeat the dominant leeches . The climb started at 10 am along with two local kids as our guide and a cute puppy who would lead our small battalion. After a climb of half an hour we felt like our lungs poping out in our hands . We didn't want to stop it was like a challenge to ourselves , the attacks started at times they fell on us from leaves and times they climbed through our body ... we defeated them with salt at times they defeated us and left us bleeding . The roads were so narrow that only one person can climb at once and the later to follow, it was risky at times slippery and at times we were at the edge like a single step mattered but finally we managed to reach our goal . Sillery Gaon yet another mesmerizing view awaited for us amidst the clouds. We took a small tour of the locality and to feel the beauty and ofcourse to calm our racing heart and allow the lungs to breathe we sat down in the mid of a large chunck of ground which can be termed as a playground. Inhaled some fresh air munched a few bites and took some wonderful pictures that i will be sharing with you all . Though we planned a bit longer stay at Sillery Gaon but it was about to rain and the kids with us insisted us to leave early as we had to cross the entire jungle before rain completely drenches us and leeches decides to have a fest on us. We finally reached back to our homestay around 3 pm . Soon we called out " Sunita di lunch kab milega?" and the lunch was served in next 10 minutes . It included Rui Mach, rice , dal , alu bhaja (Fried potato sticks) , salad and papad. Again it was time for a nap and the evening snacks was a bit different veg and chicken pokora accompanied with some local Rum. That evening was to sit and enjoy the silence and play some card games along with newly made friends . At night we had dinner together.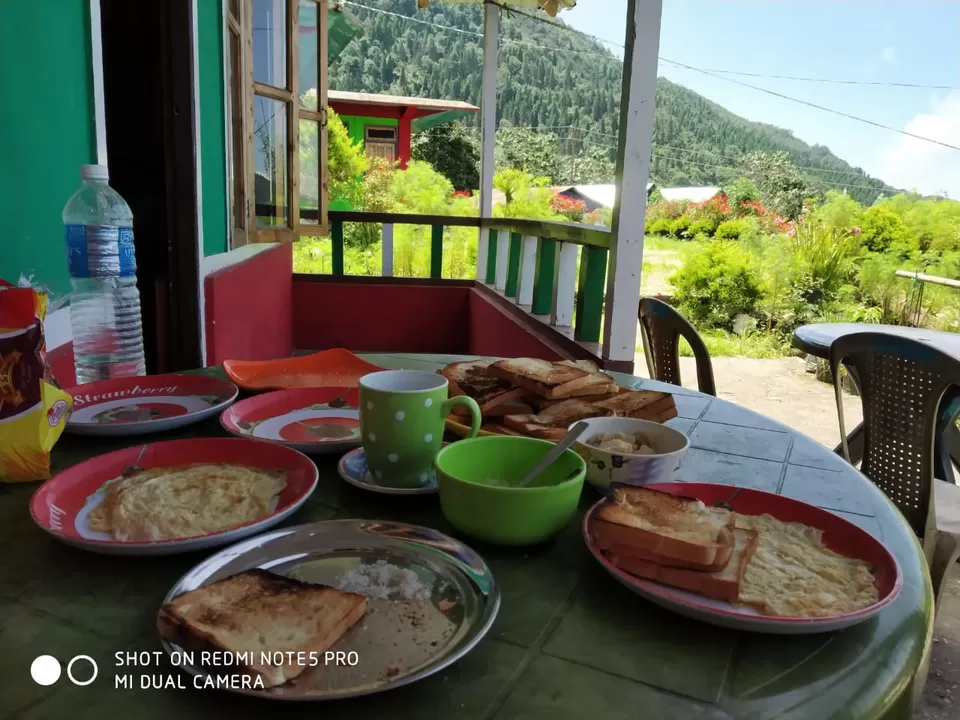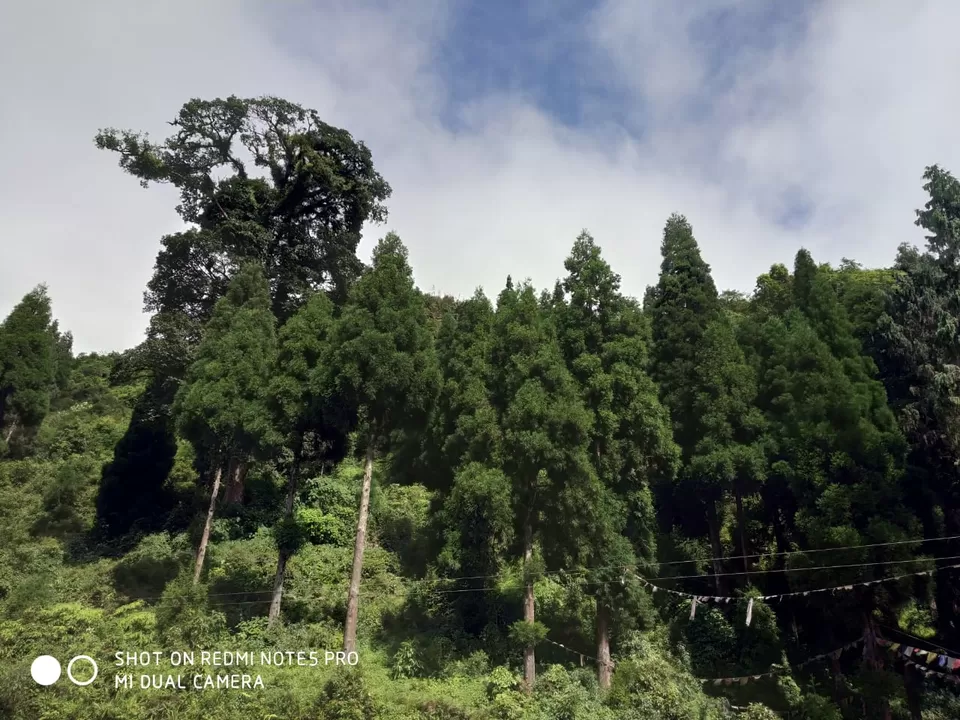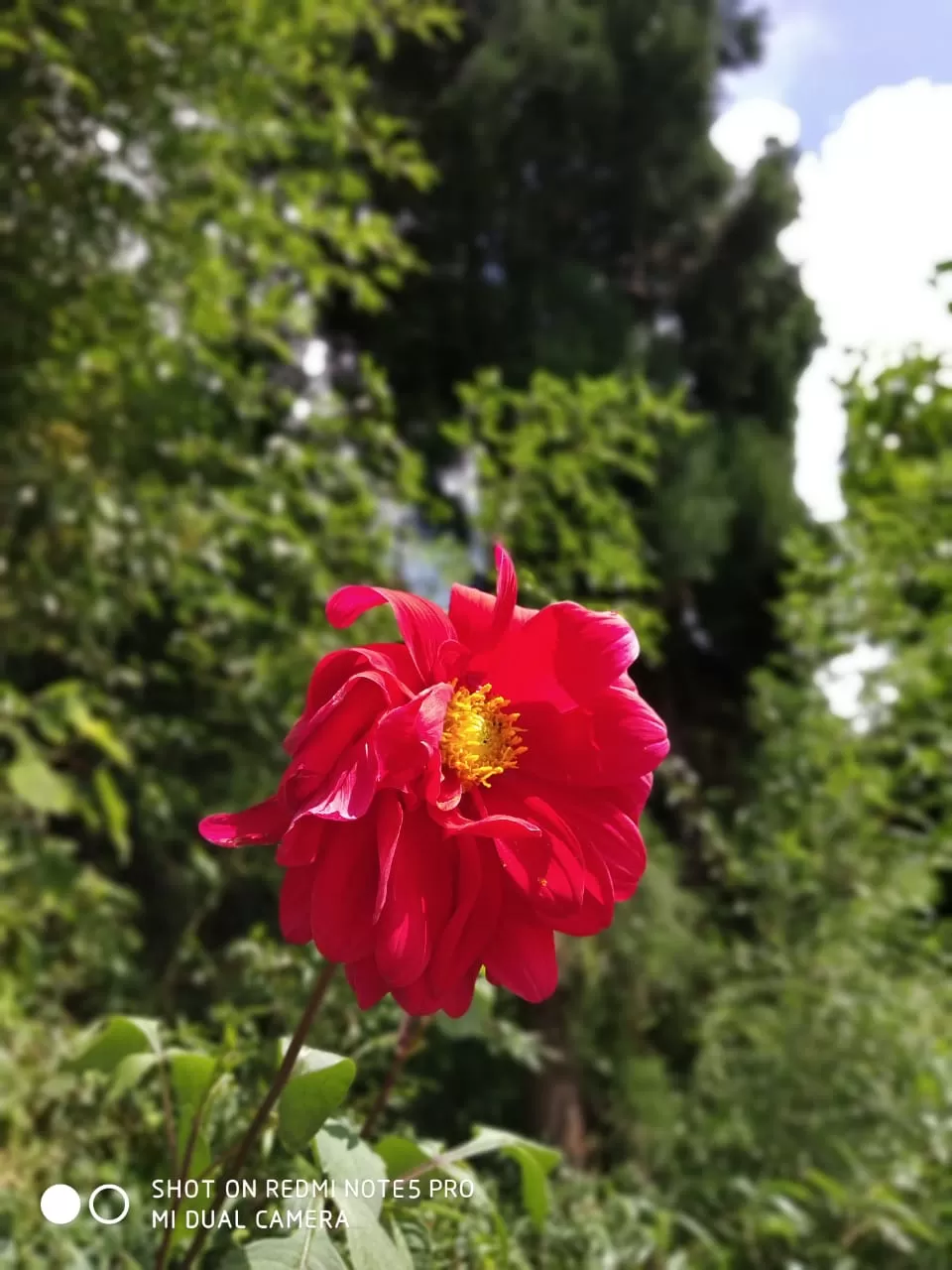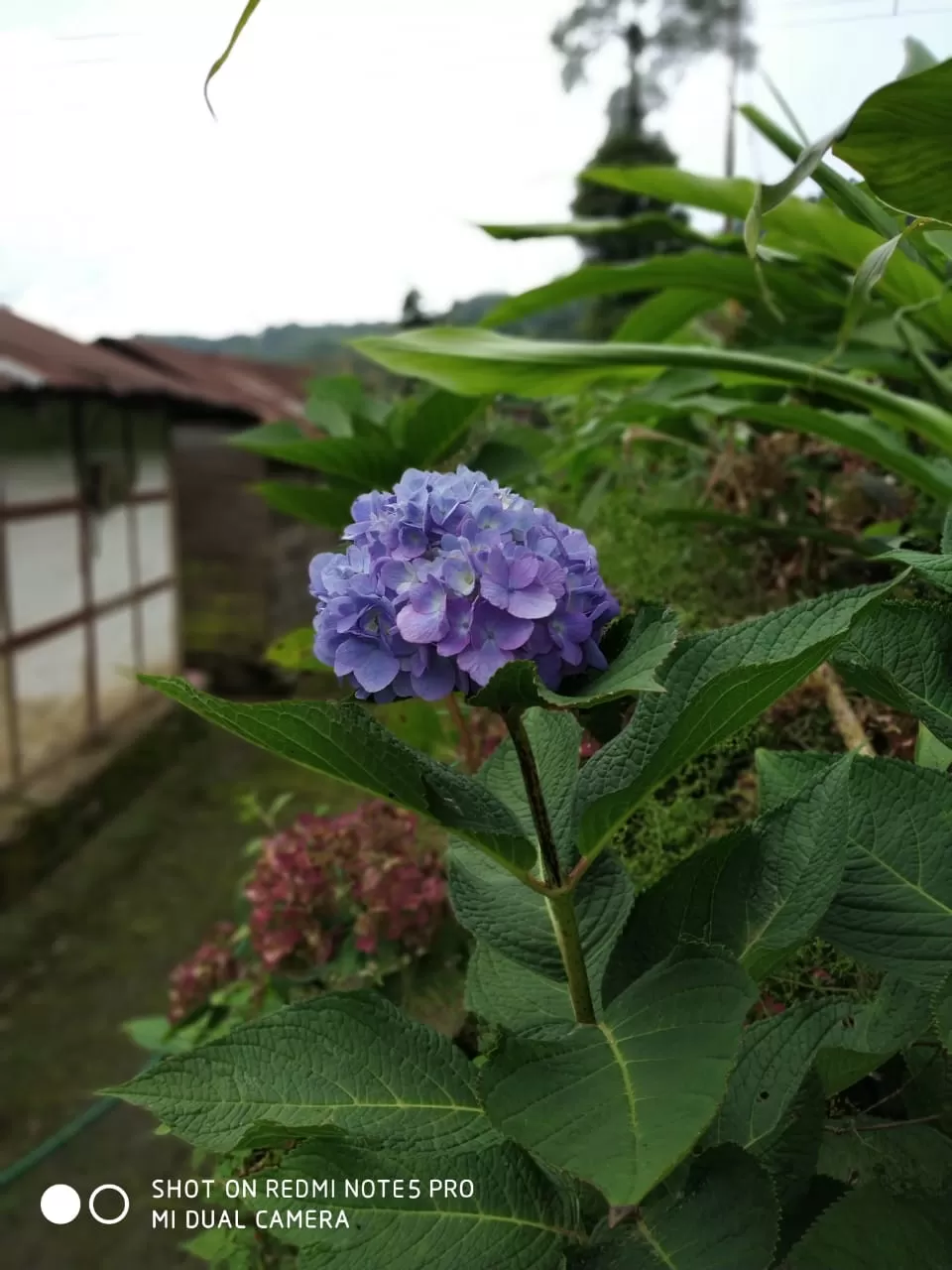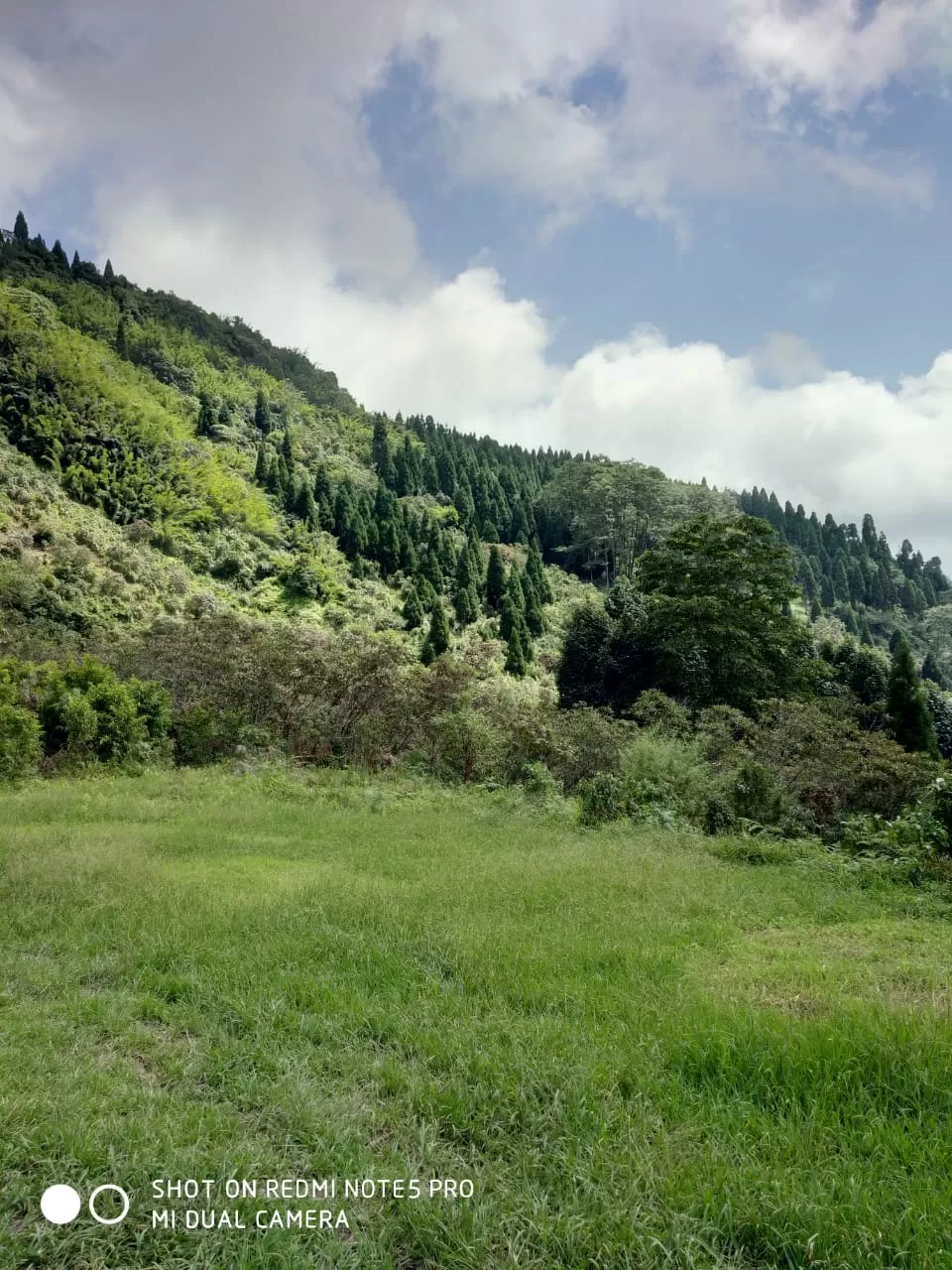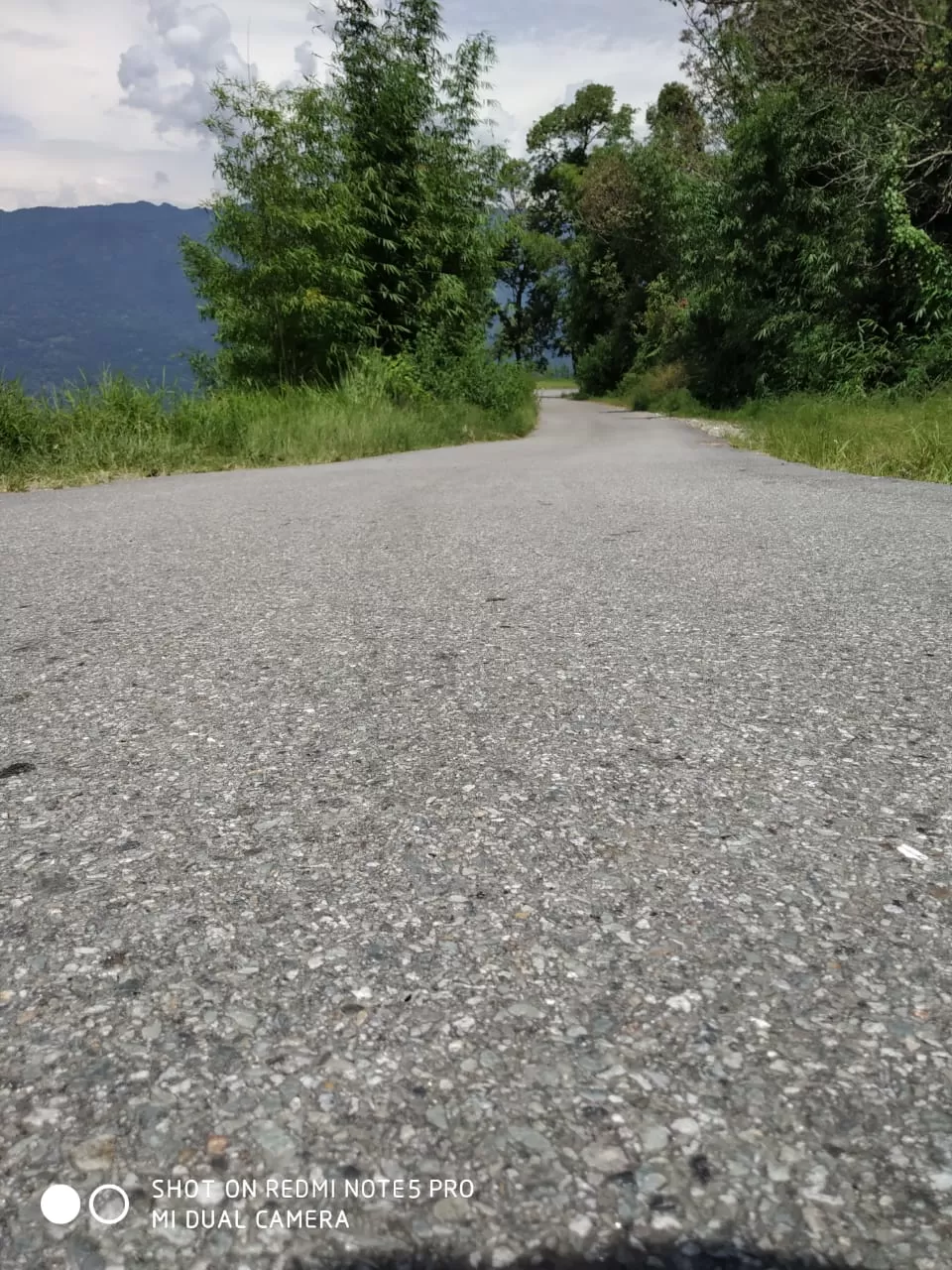 Today we although did set an alarm but could not get up for the Majestic view of Kanchenjunga range . Our friends next door got up and literally dragged a half asleep me to view the perfect sunrise ever, a perfect clear sky with the glittery range of mountains accompanied by the cool breeze that froze my ears . Although after that i dozed off again to adjust my body temperature to normal . Woke up at around 10 am and we had a craving of maggie so Sunita made us soupy bowls. After finishing off the breakfast went to visit the kitchen and suddenly seeing the kitchen cooking was all i wanted to do . Hence it was decided that was a holiday for Sunita di ! We were in a mood to take a stroll downhill. On the way downhill we saw few beautiful multi-colored butterflies all around , with lots of Eucalyptus ,Elaichi and pine trees standing tall .Although we remained hyper cautious about leeches since it was a wonderful experience with them last morning. We kept on walking downhill and finally reached the main road from where we went right towards a Shiv mandir which is again uphill but a very peaceful place to be and to our left was Ramdhura . After the long walk we had to a cab uphill till #IccheyGaon . Just when we landed I rushed towards kitchen and Sunita had everything sorted and ready for me to cook . I cooked Egg masala and rest of the foods were made by Sunita di , it included chicken , dal and a fried veggie. So while we were preparing for lunch it started to drizzle and we had to make it indoor. In the evening we again sung few songs and little chit chat. The hot pakoras ,drizzle and the windy weather made us suddenly switch the conversation to all time favorite supernatural topics . The dinner was served early cause of the and dinner was also cooked by my friend chicken gravy masala being the Eggtarian out there had to adjust with dal and alubhaja .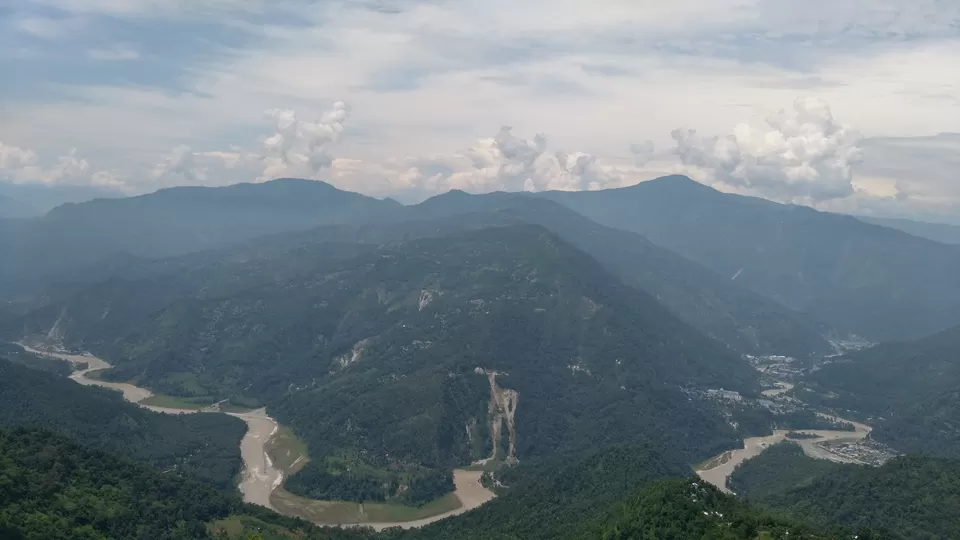 Time flies .. we just could not feel the 3 days passed in a blink. It was our time to return home . Our return tickets were booked in Kachankanya Express. As planned we had our final breakfast and boarded the cab for NJP Junction.At the arrival on Siliguri we had lunch and post lunch we directly went to drop off our luggage in the Cloak Room . On the way we also wanted to visit the famous "HongKong Market" and as a token of memory wanted to get shop a few items. Once the shopping was done we packed our dinner for the night and with the promise to return again we bid goodbye to the place.
TRAVEL BECAUSE MONEY RETURNS TIME DOESN'T
After a long awaited planning it was finally a dream come true for us .Although it was for a quite short span. I hope you all will also enjoy the joyride and make you feel the extravagance of #Icchey Gaon which makes me fall in love with that place over and over again.