It was November 2017. I was in Siliguri, a small albeit geographically important town in the eastern part of India. Make no mistake, eastern India is a wonderful place to be in if you know the correct places to visit.
Hanging around with friends, preparing for my engineering semester examinations, attending college once in a while, being indulged in sports was all fun, but a tad monotonous at times. College was about to end in a few months and the hustle of events can get the better of you at times. I decide to set out on a small trip with my friends.
Riding has always been a passion for me. I decided to take my bike out for a roll in the hills.
We decided the route would be Siliguri-Mirik- Pashupati- Sukhiapokhri-Ghoom-Darjeeling-Kurseong-Siliguri. We were to cover 200 kilometers approximately. It was supposed to be a fun and relaxing ride.
We were all set to start at 6AM and pick up Kavita from her hostel by 6:30 AM. In no time we were riding through the forests and Mirik was our first destination where we were supposed to have our breakfast. It was extremely cold in the morning. We covered 47 kilometers in an hour and fifteen minutes. It was a pleasant ride.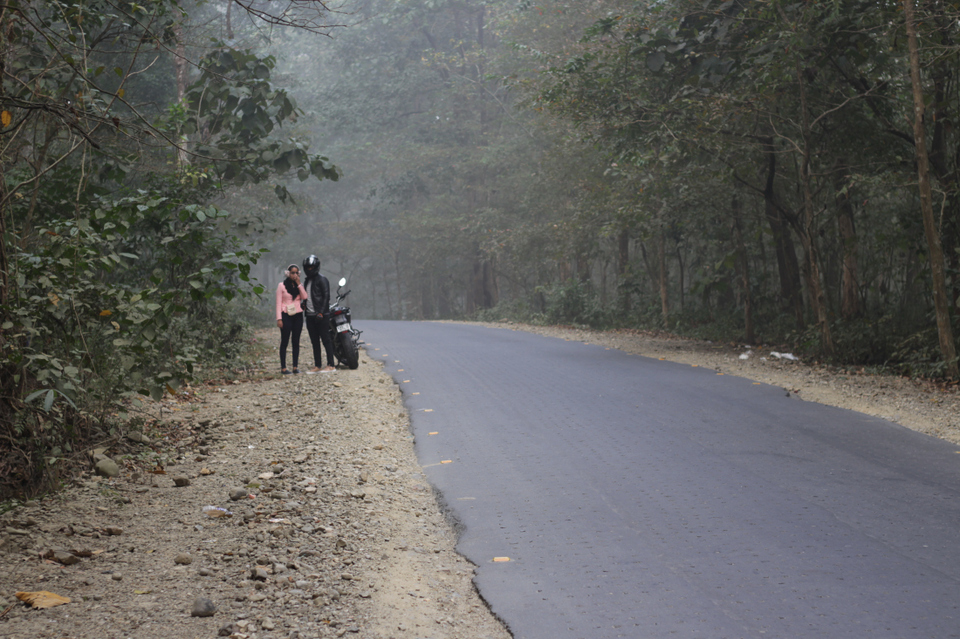 Mirik is a popular tourist destination where people come from various parts of West Bengal especially, to enjoy a day out, doing some boating in the lake and a bit of horse riding through the nearby forest trails. Hills never fail to mesmerize. The freshness of the air around was something people in busy cities would crave for. It was cold and foggy. A typical winter day in the hills.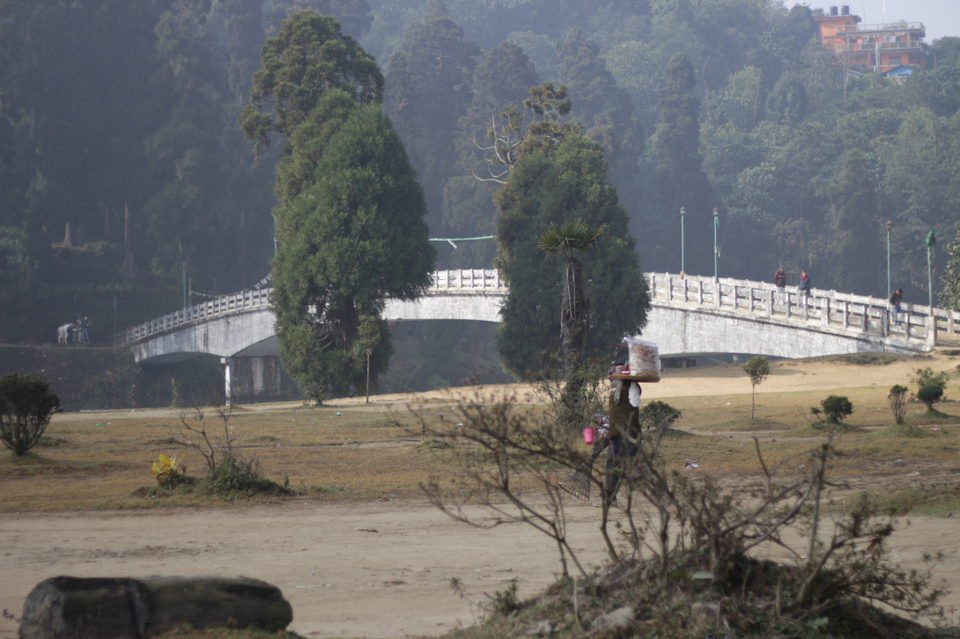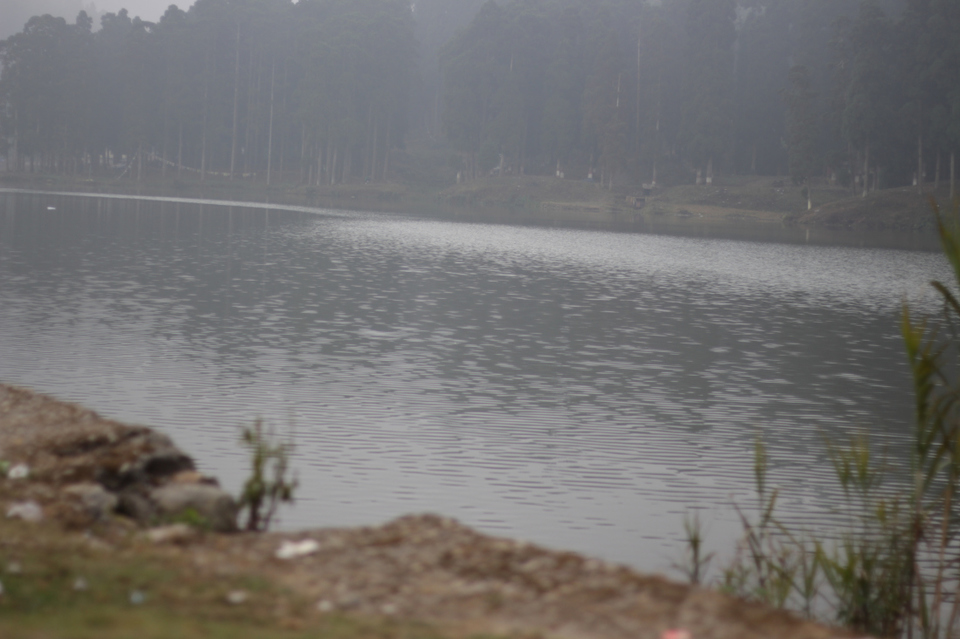 After having our breakfast, we started heading towards Pashupati border where we were supposed to take our next halt. It was a treat to ride through the beautiful picturesque roads. In 45 minutes we were there sipping our cups of tea in the freezing cold weather. It was amazing to see people make a livelihood by selling tea, chocolates, Maggi, woolen caps, gloves in such secluded areas, wearing a beautiful smile on their faces. They emanated extreme warmth and positivity.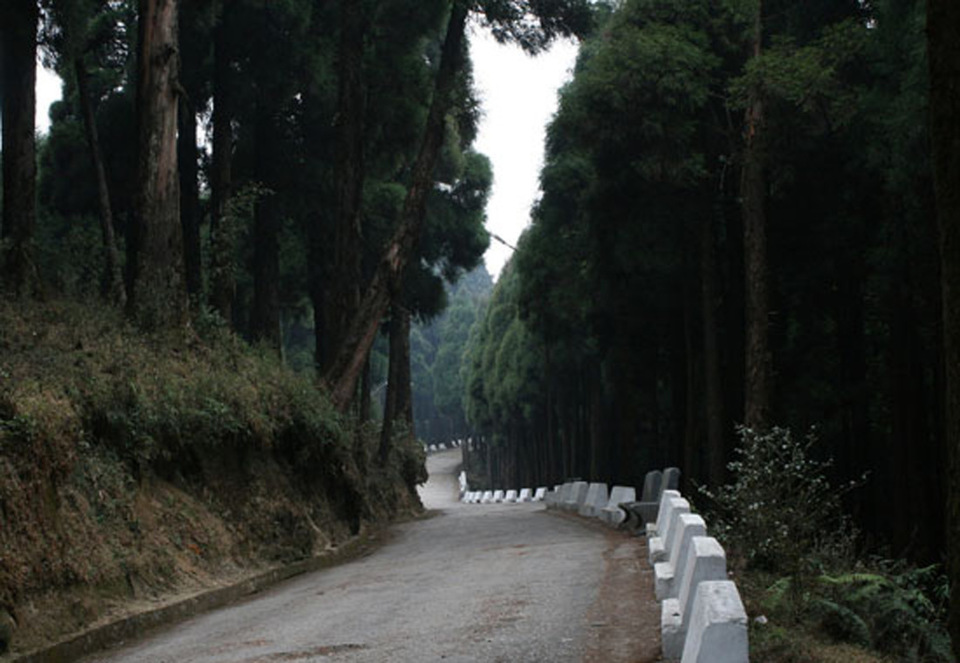 We continued riding towards Sukhiapokhri, a small hilly locality not far from Ghum. The Ghum railway station is the highest railway station in India at a height of 7400 feet. It is a beautiful little town right on the foothills of Darjeeling. Thre are the famous toy train services from Siliguri to Ghum, where these little steam run trains make their way through the beautiful mountains. The toy train services run by the Indian Railways has been recognized by UNESCO as world heritage. As we passed through Ghoom and were about to enter Darjeeling, the cops stopped us. Now, this was a mistake we had made and I would like to inform all of you that if you are traveling to Darjeeling as a tourist on your motorcycle, make sure your pillion is wearing a helmet. We somehow managed a helmet and convinced the cop to consider and let us go.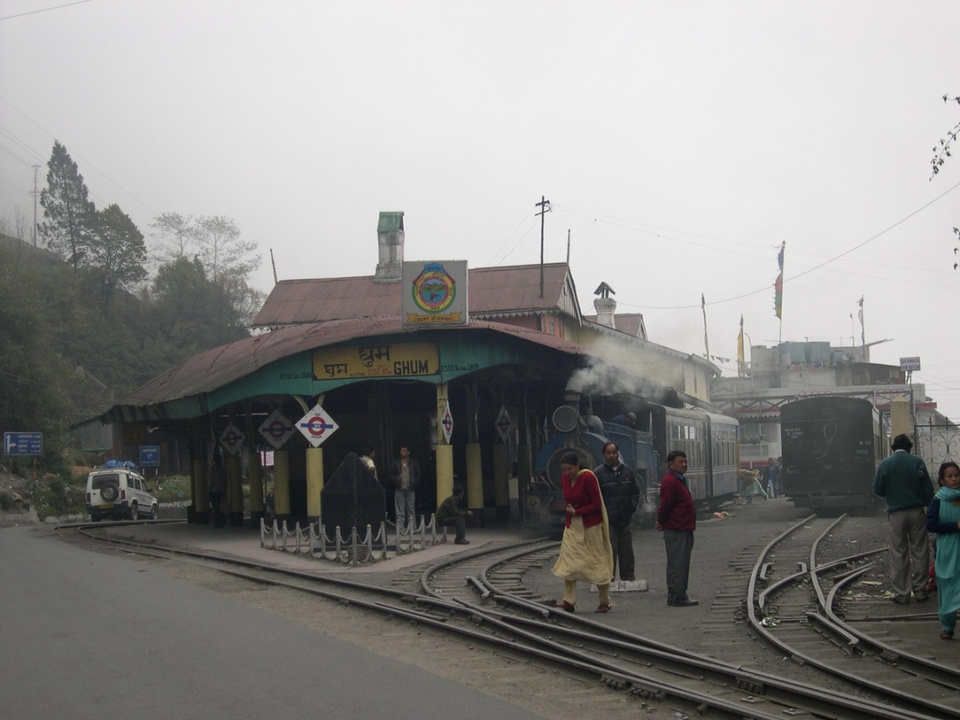 Darjeeling(6700 feet) is said to be the Queen of hills. It is a wonderful place to explore. It is all about culture, heritage, and history. The streets filled with young college and school going students, the mall road where people spend their evenings walking through, the amazing restaurants, the rich culture, the famous Himalayan mountaineering institute, everything about Darjeeling is so very positive. You will find people from all over the world coming here and enjoying the local culture.
We all were hungry and Mouktik suggested to have lunch at the Kunga restaurant (+91 96798 89365) in Chowk Bazaar (51 Gandhi Road). I was extremely impressed by the food over there. Momo is a traditional food in the hills, and I must say those were the best momos I ever had. Food at Kunga was extremely delicious and the I appreciate the welcoming nature of the service people out there. It was a great experience and highly recommended.
We had parked our bikes in the parking zone and wished to explore the town. Though I had been here a few times in the past, I always felt that Darjeeling has always something new to offer. We walked through the market, doing some window shopping. It is amazing how people of Darjeeling go about their business ever so elegantly and fight back everytime as a united force, given the rough political situations there. It was time to head back after exploring a bit more of Darjeeling. It was getting dark and foggy once again and we wanted to get back to Kurseong by daylight. That didn't happen though as fog increased tremendously and we had to ride below the normal speed, for low visibility. We reached Kurseong at about 6 in the evening and it was dark, cold and very silent. In winters, the hills shut down very early in the evening due to the extreme cold weather. We decided not to stop at Kurseong, although it is a wonderful little town, where I had been a lot many times before.
Siliguri is about 45 kilometers from Kurseong and we decided to stop for a small tea break at about 25 kilometers from Siliguri. Now, an advice from my end to all those who are new riders in this area would be to get back to Siliguri before evening as riding can be tricky here after sunset in the narrow hilly roads and fog setting down heavily.
It was 7:30 when we entered Siliguri. The hustle was on again.
The sole purpose of penning this down is to let people know the beauty that's trapped in this part of India, which often remains unexplored. Please do give this beautiful terrain a visit. I bet the mountains won't disappoint you.