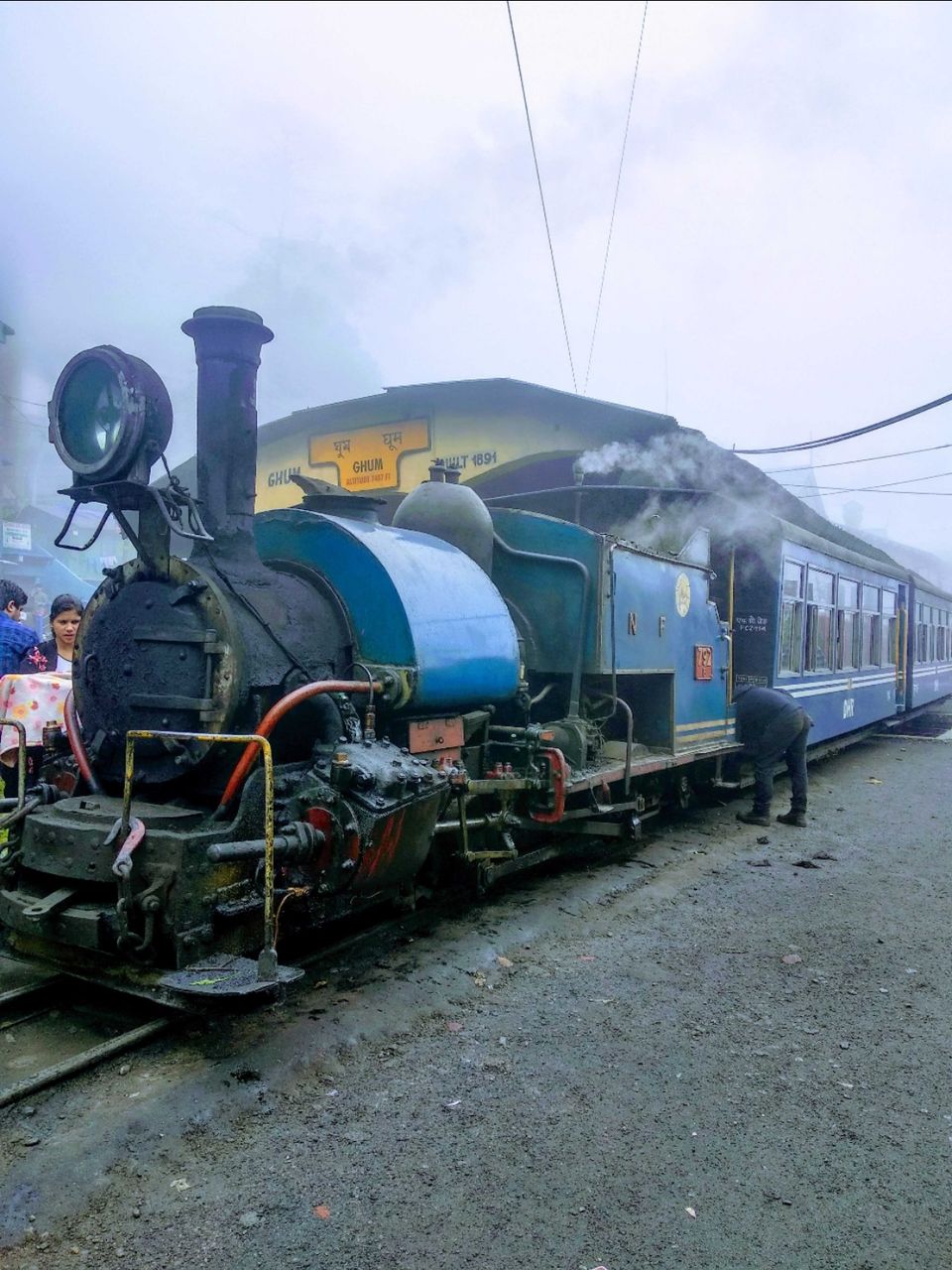 On that specific cloudy day, the mind was feeling restless and wanted to wander off into an uncharted territory. A quick glimpse through vacant berths on IRCTC website led to booking of a seat in HWH-NJP AC Express and within an hour I embarked on the first solo trip of my life.
Some of the best things in life happen unplanned. The best, in this case was having a whole coach to myself as the solo passenger and in India, where we are accustomed to traveling in overcrowded coaches each time, I bet you can feel the thrill!!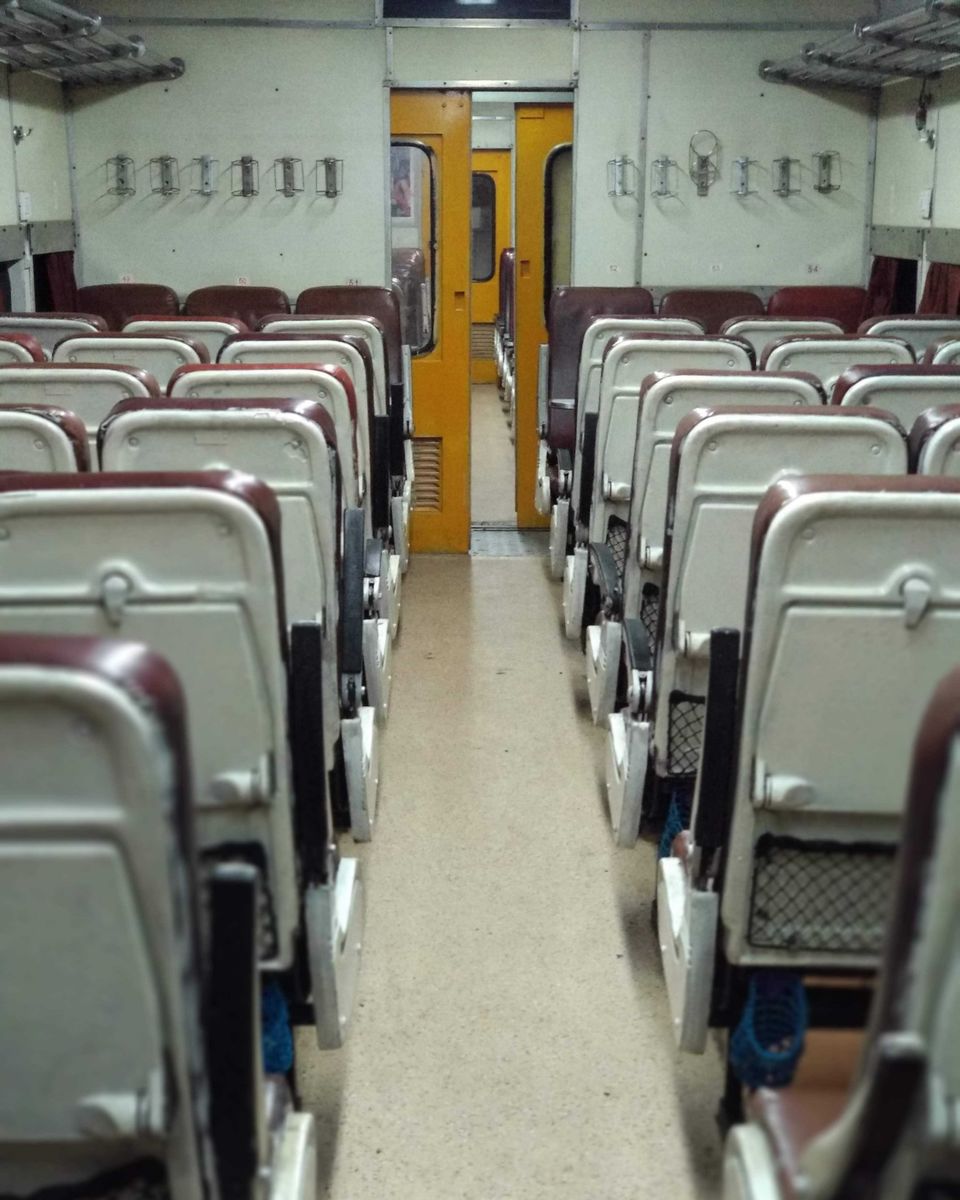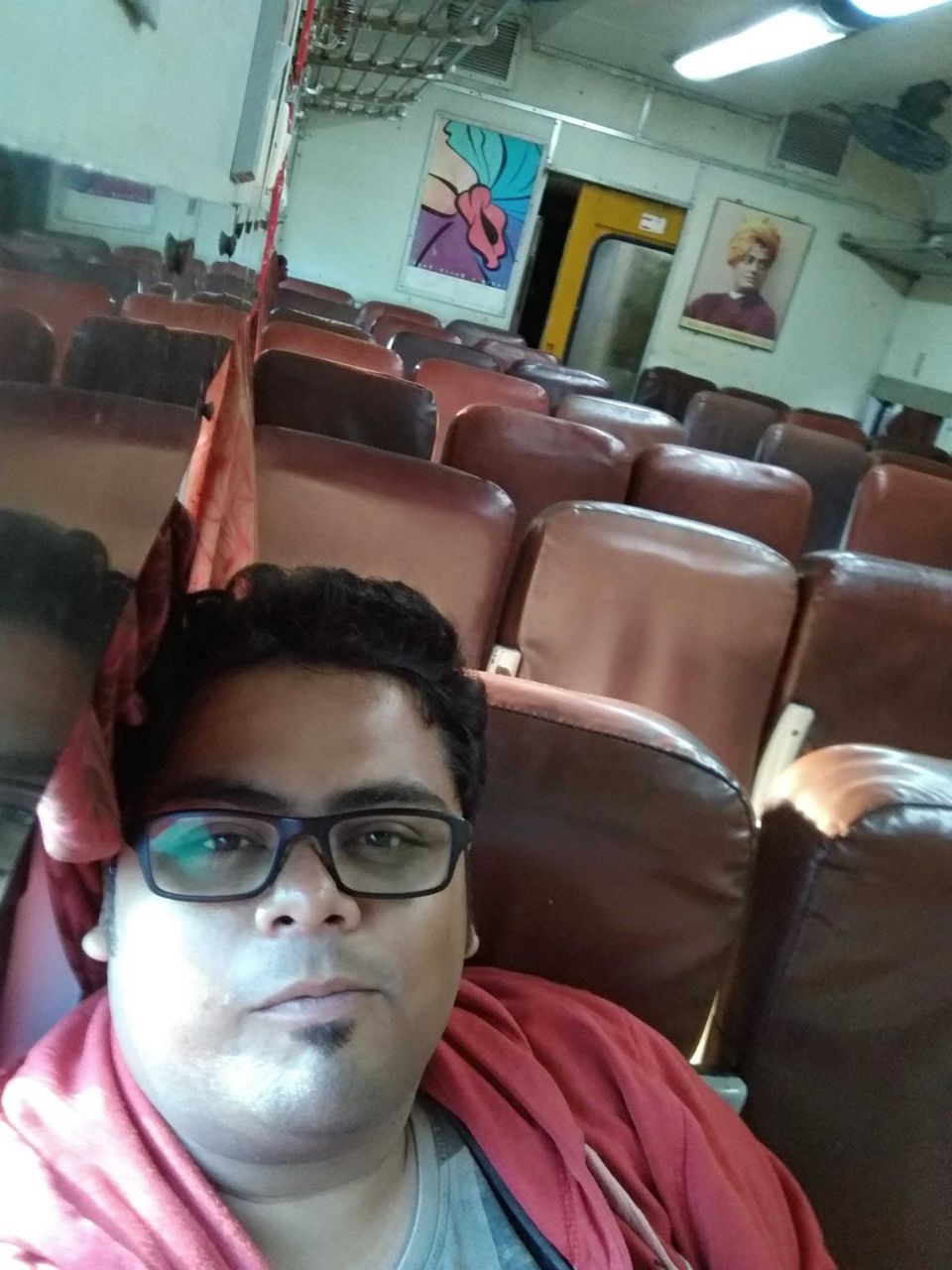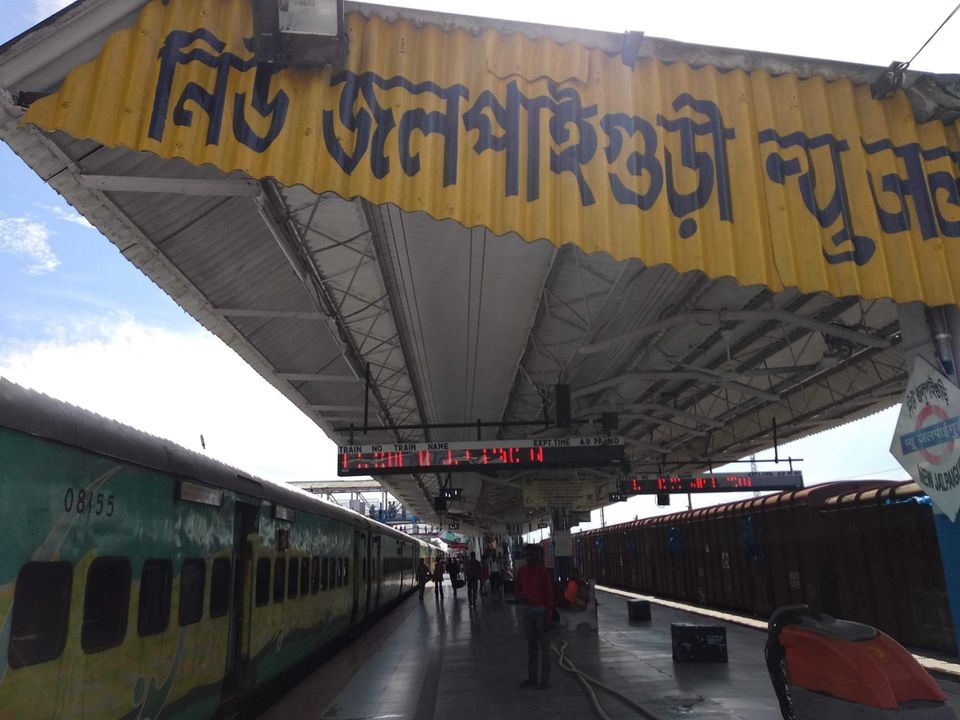 As the train chugged into New Jalpaiguri station the next morning, I was not sure where to go as there were no bookings made and no routes charted. As the child in me wanted to ride the toy train all the way to Darjeeling, he was heartbroken to learn the toy train route from NJP to Darjeeling remains closed in monsoons. Hoping to plan a trip with help of Google over breakfast, I decided to take shuttle to Mirik from Siliguri and plan the next stop from there on.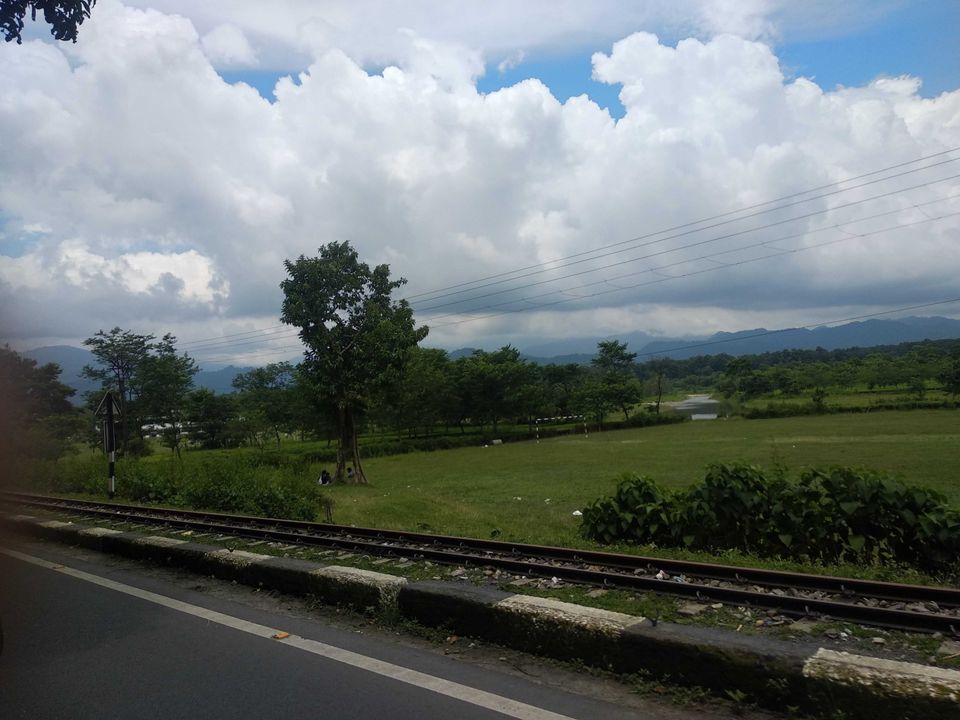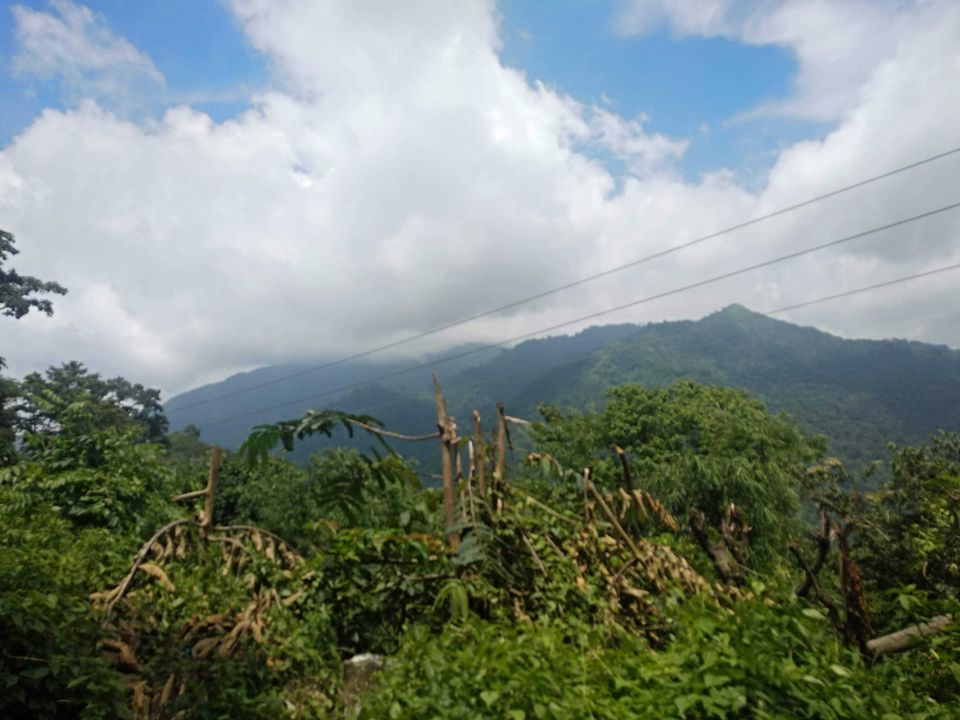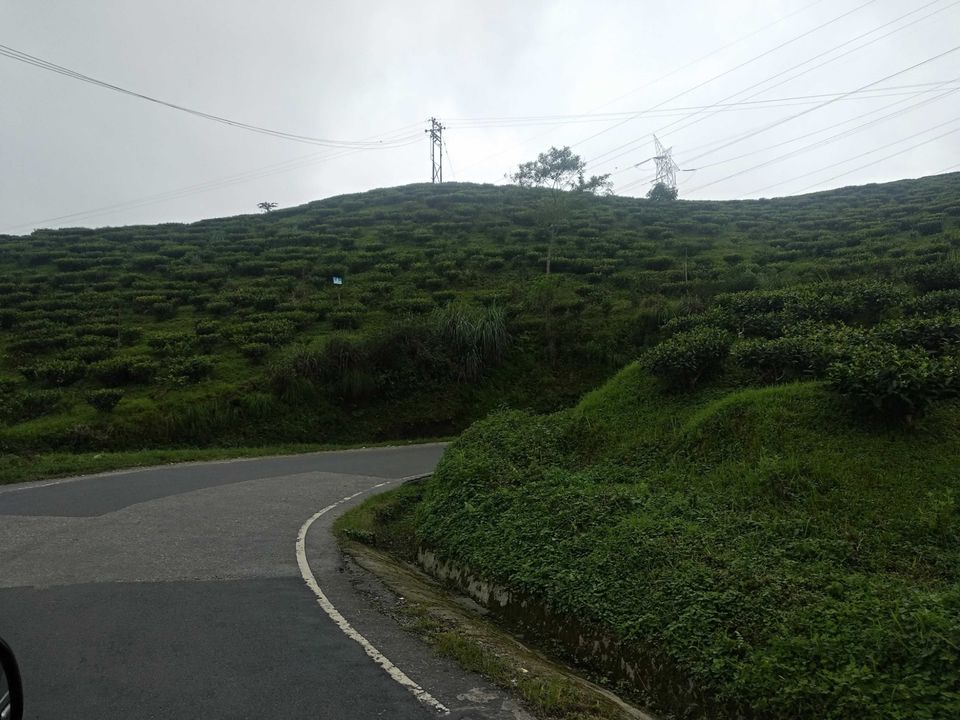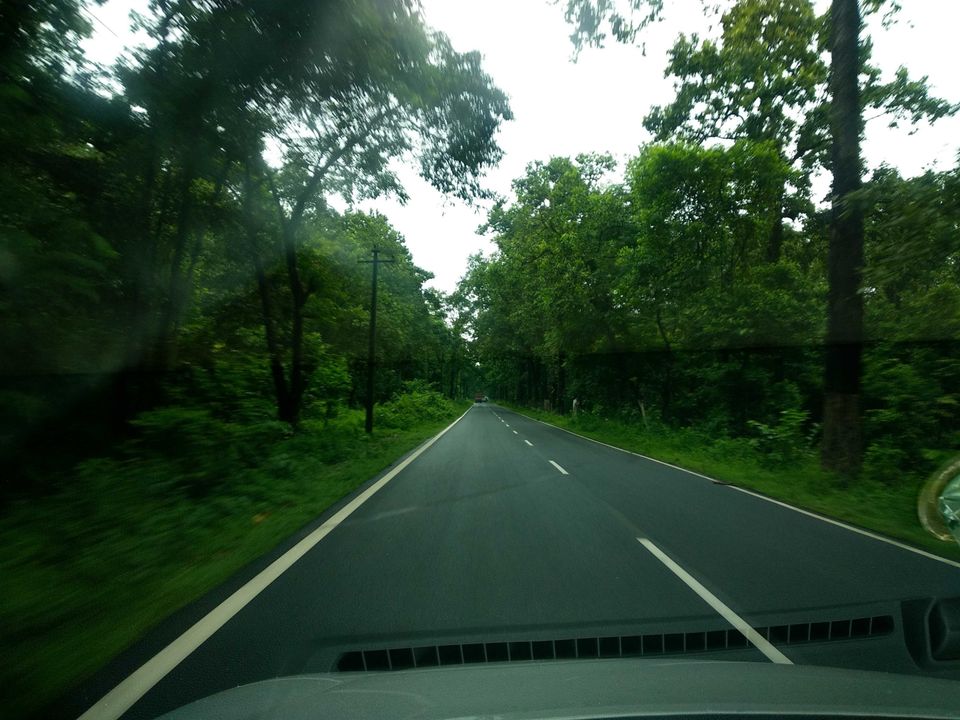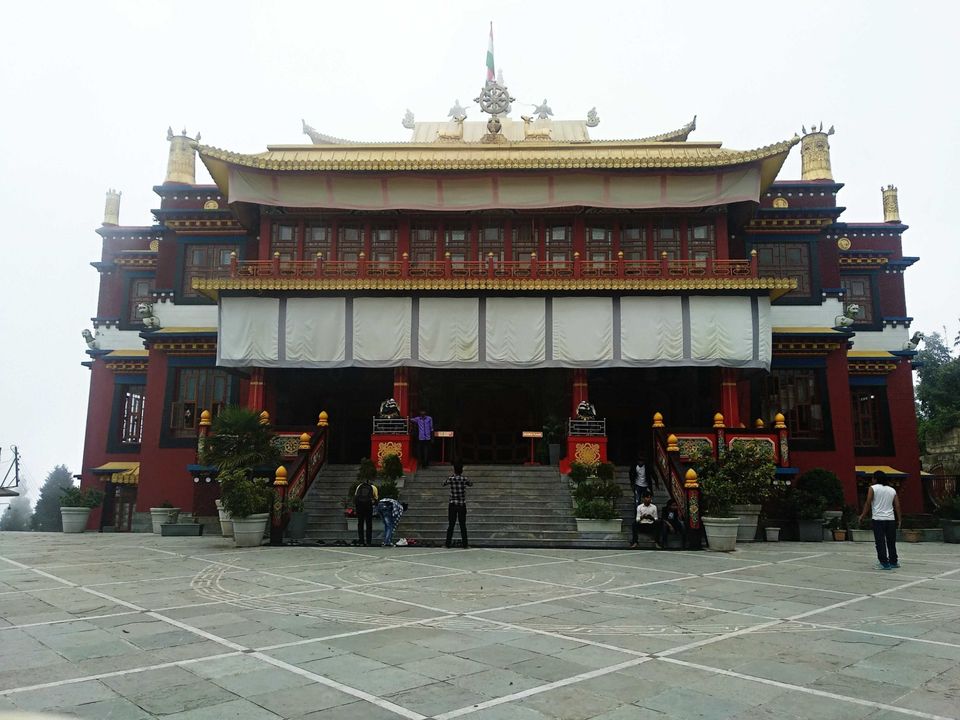 Mirik is a city and a municipality of Darjeeling district in the state of West Bengal. The name Mirik comes from the Lepha words Mir-Yok meaning "place burnt by fire"(reference from Wikipedia). Mirik is famous for the Bokar Ngedon Chokhor Ling Monastery and Sumendu lake(or mirik lake). A seat in the shuttle Jeep from Siliguri would cost 150/head and take around 02 hours with a refreshment stop in between.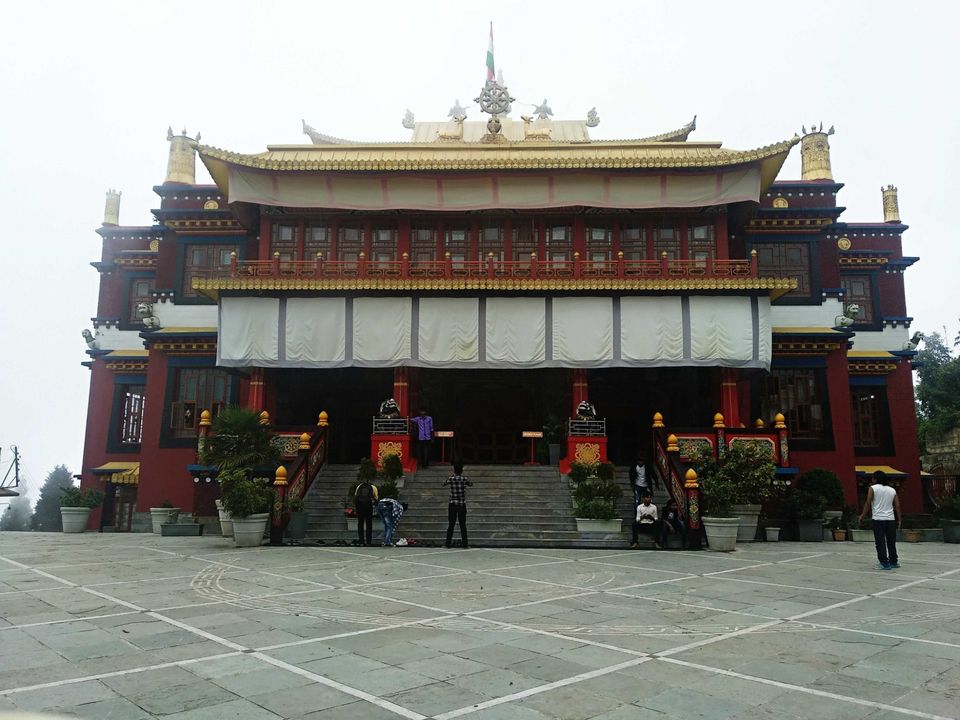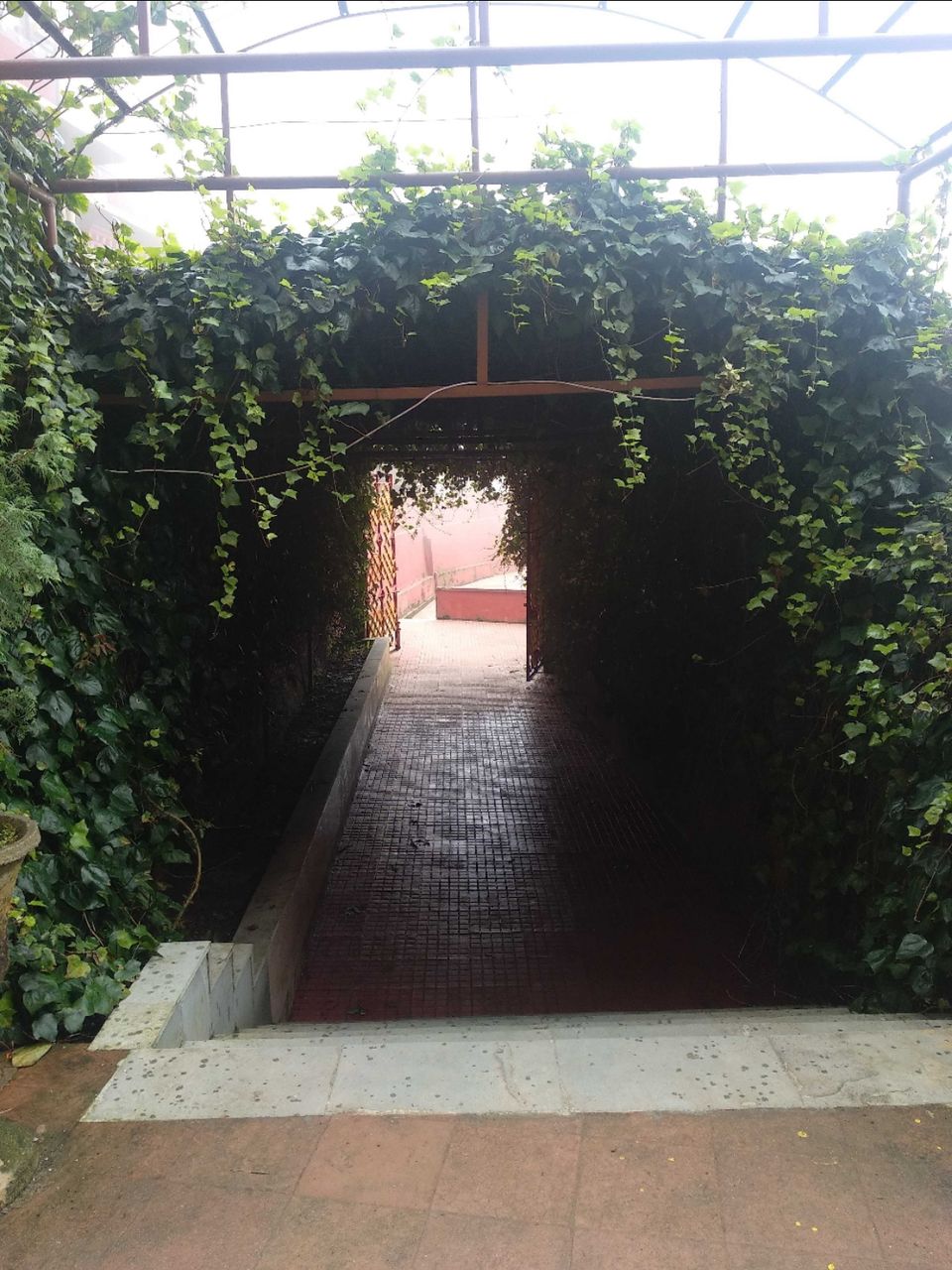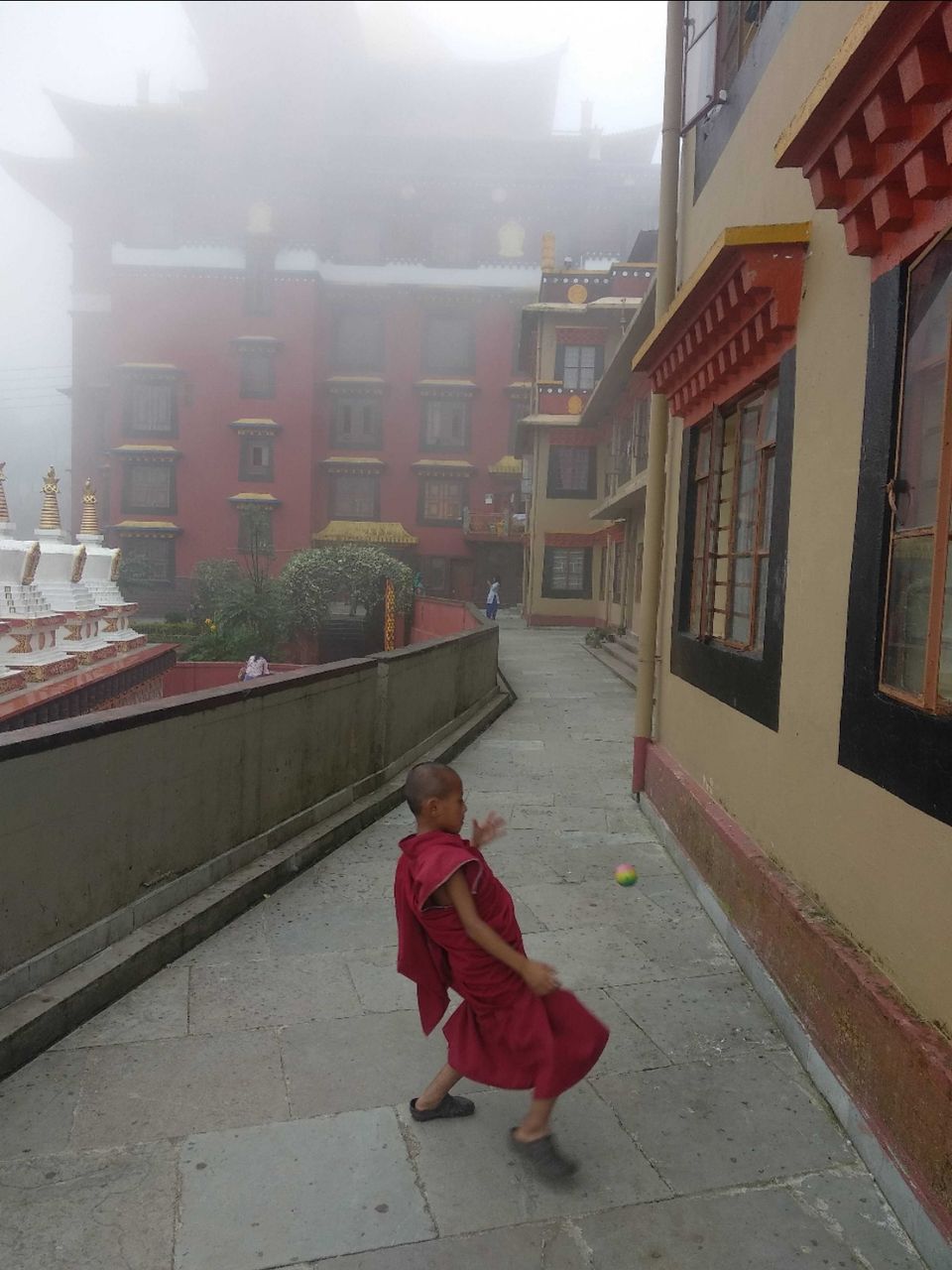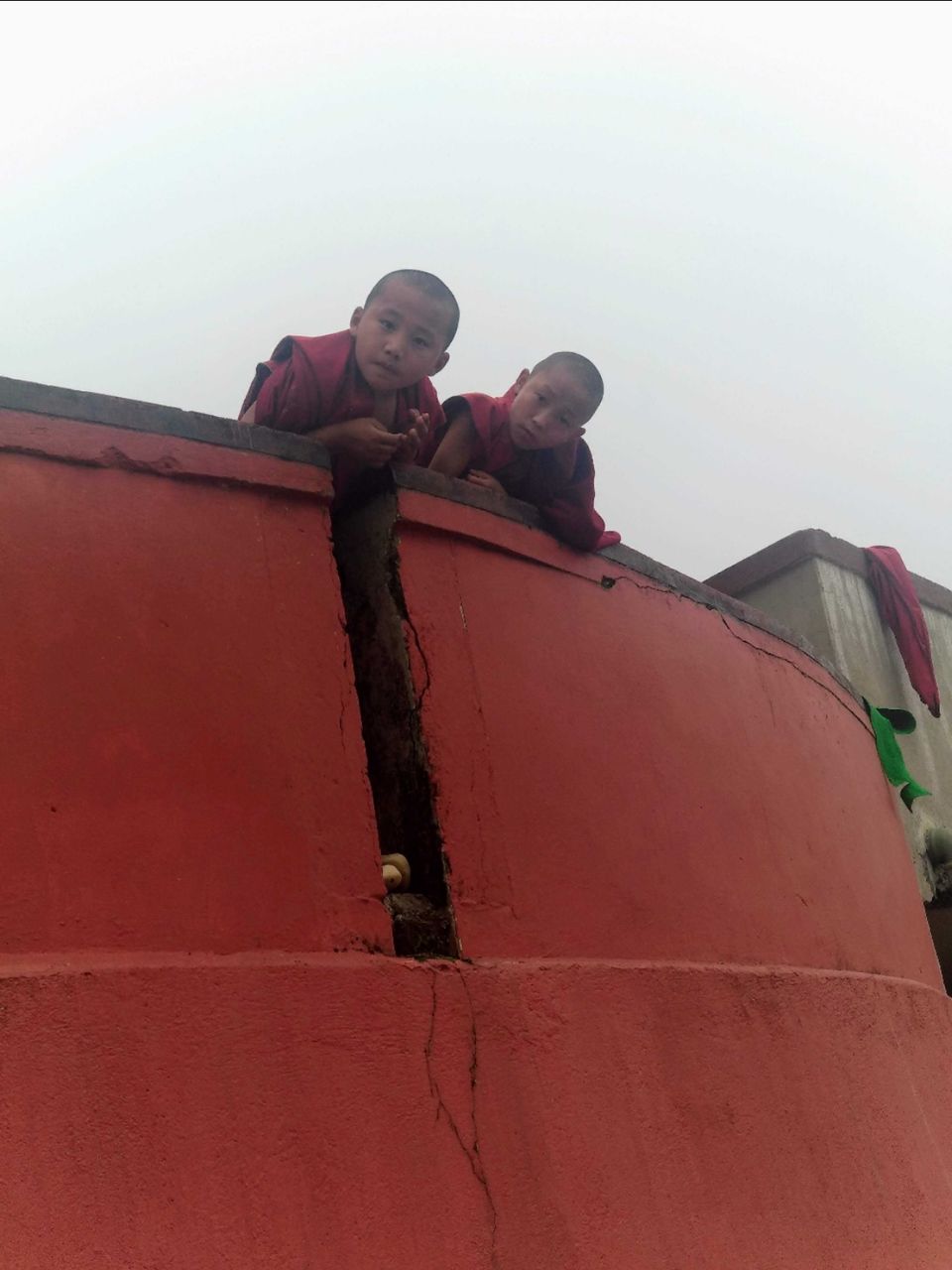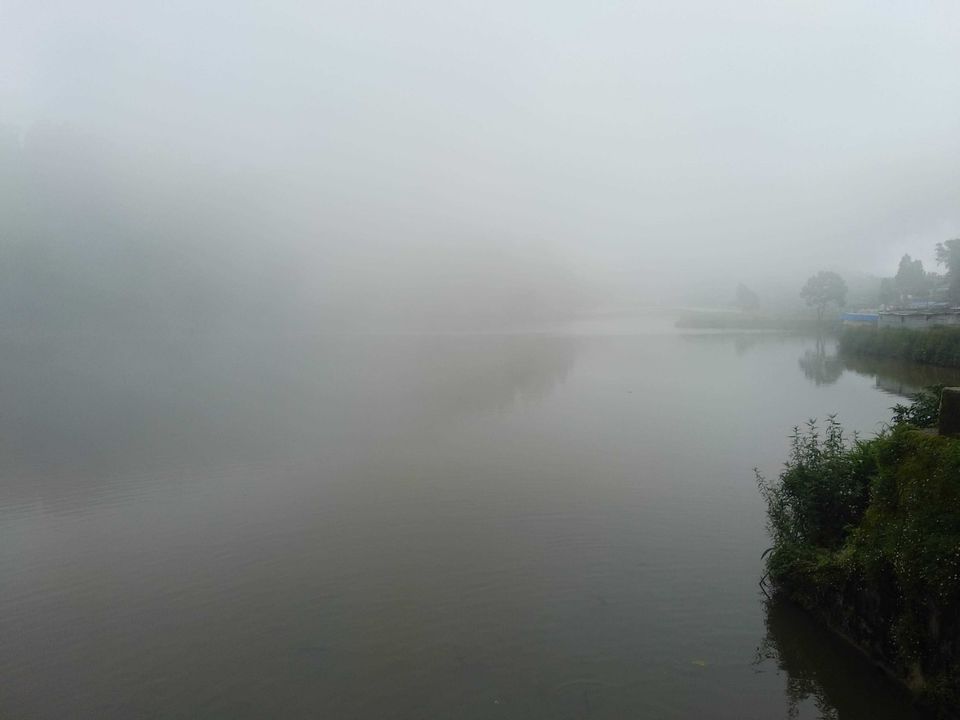 Generally at a monastery, you can find yourself at peace, however this monastery had a palpable energy in the air imparted by the young innocent souls staying there. Being my first time at a monastery, it was an overwhelming fulfilling experience. Next stop was the Mirik lake which unfortunately was covered with a thick layer of fog. As the place was very crowded, I did not want to stay there and instead decided to catch whatever shuttle I can find to an onward journey. The shuttle I found was going to a place called Sukhiapokhari, near the Indo- Nepal border and I hopped in it.
Once I reached Sukhiapokhari after paying Rs 70 fare, the place didn't seem appetising for me to spend a night there. A local informed I can find a shuttle to Manebhanjyang, which is famous as the starting point to the famous Sandakphu trek, which I had dreamed of undertaking at some point. So there I was, hopping into a rickety Omni shuttle and covering the bumpy ride to Manebhanjyang.
In mountains the evening comes down suddenly, and there I was winding through a dense area as the blanket of darkness fell upon swiftly. As luck would have had, there were no rooms in Manebhanjyang and I was starting to get a tad nervous on embarking on this adventure. However , I got lucky and found a homestay, though shabby at 500/night and was good to go. The only catch? It fell in territory of Nepal, which meant no mobile coverage for the rest of the night!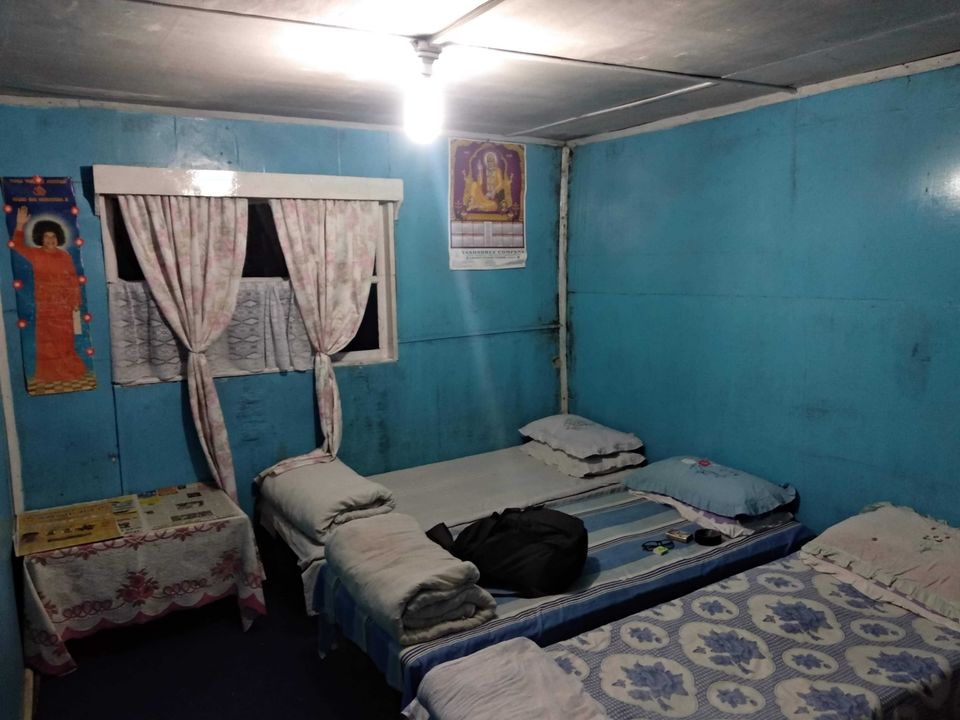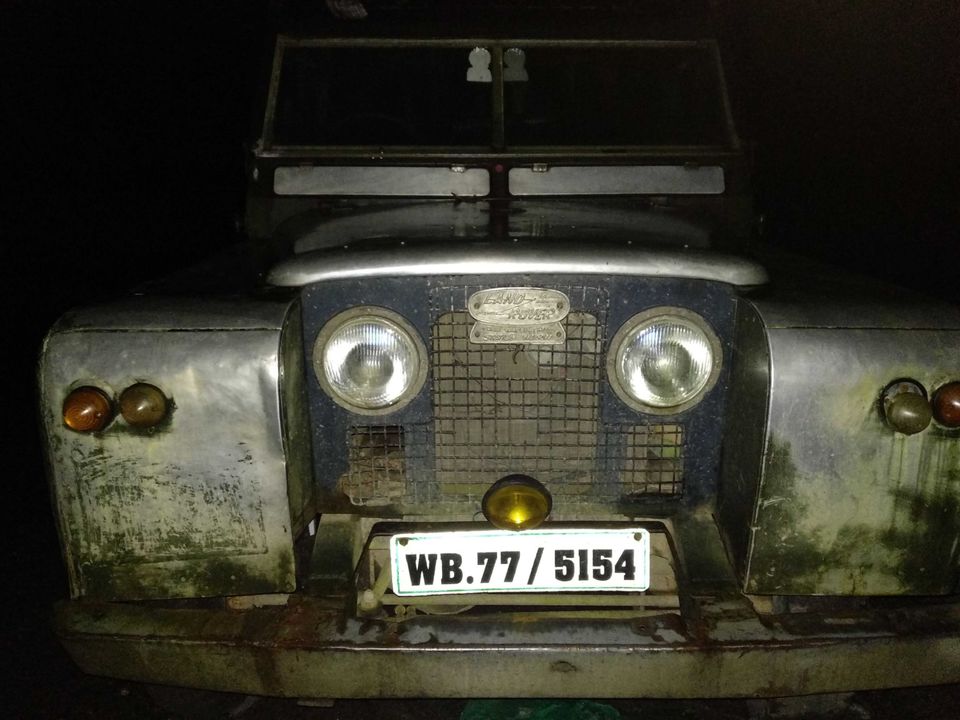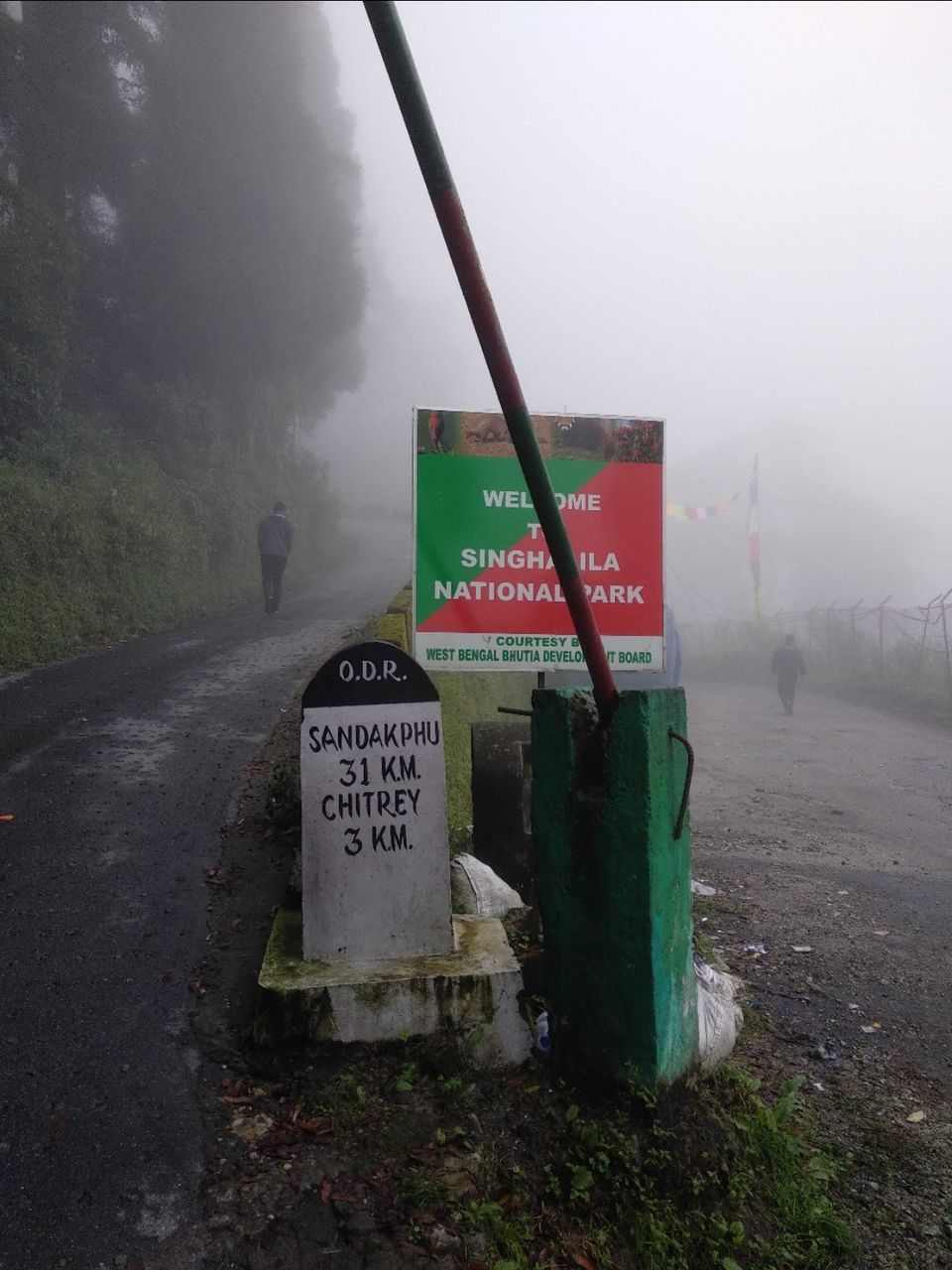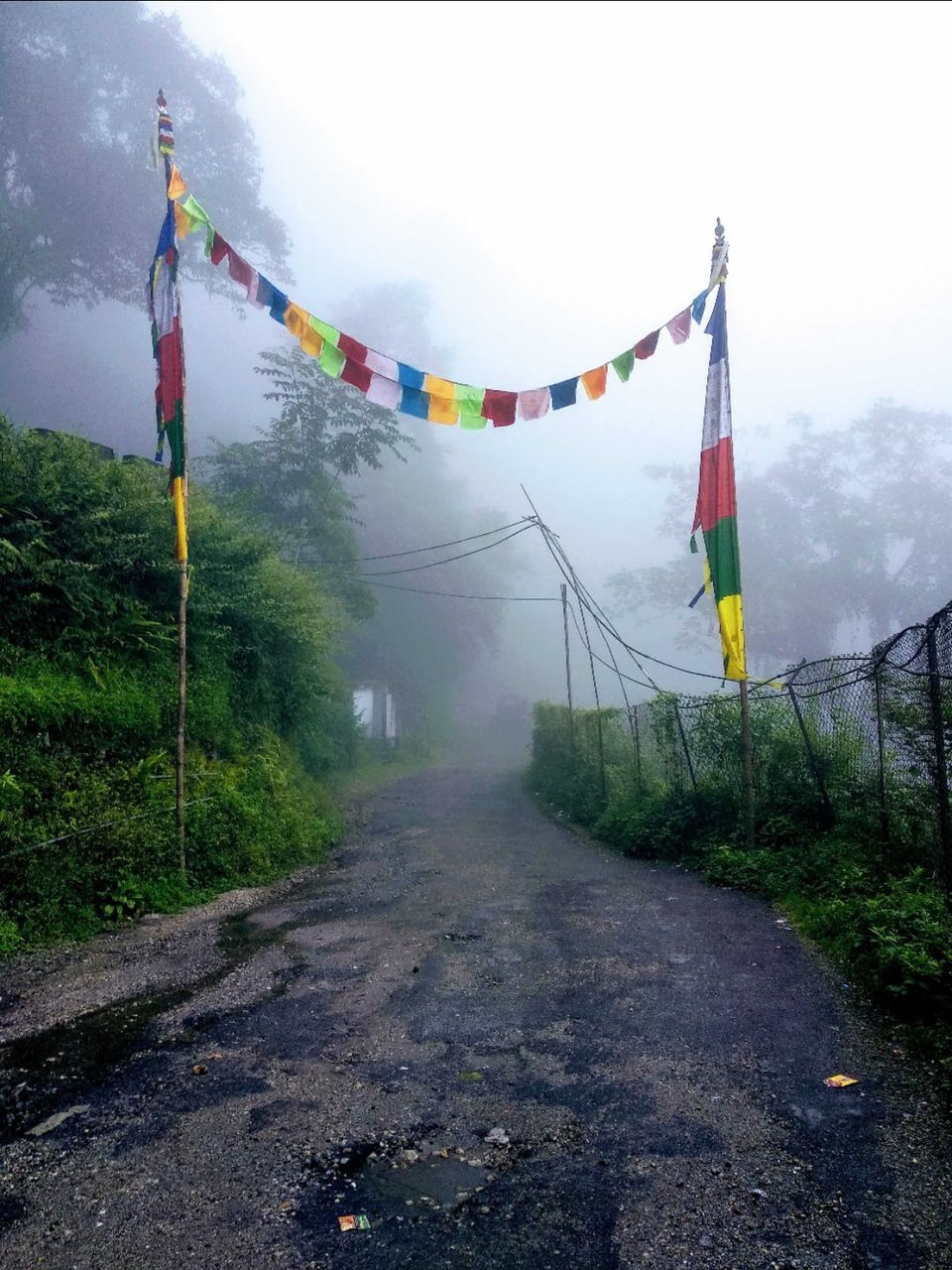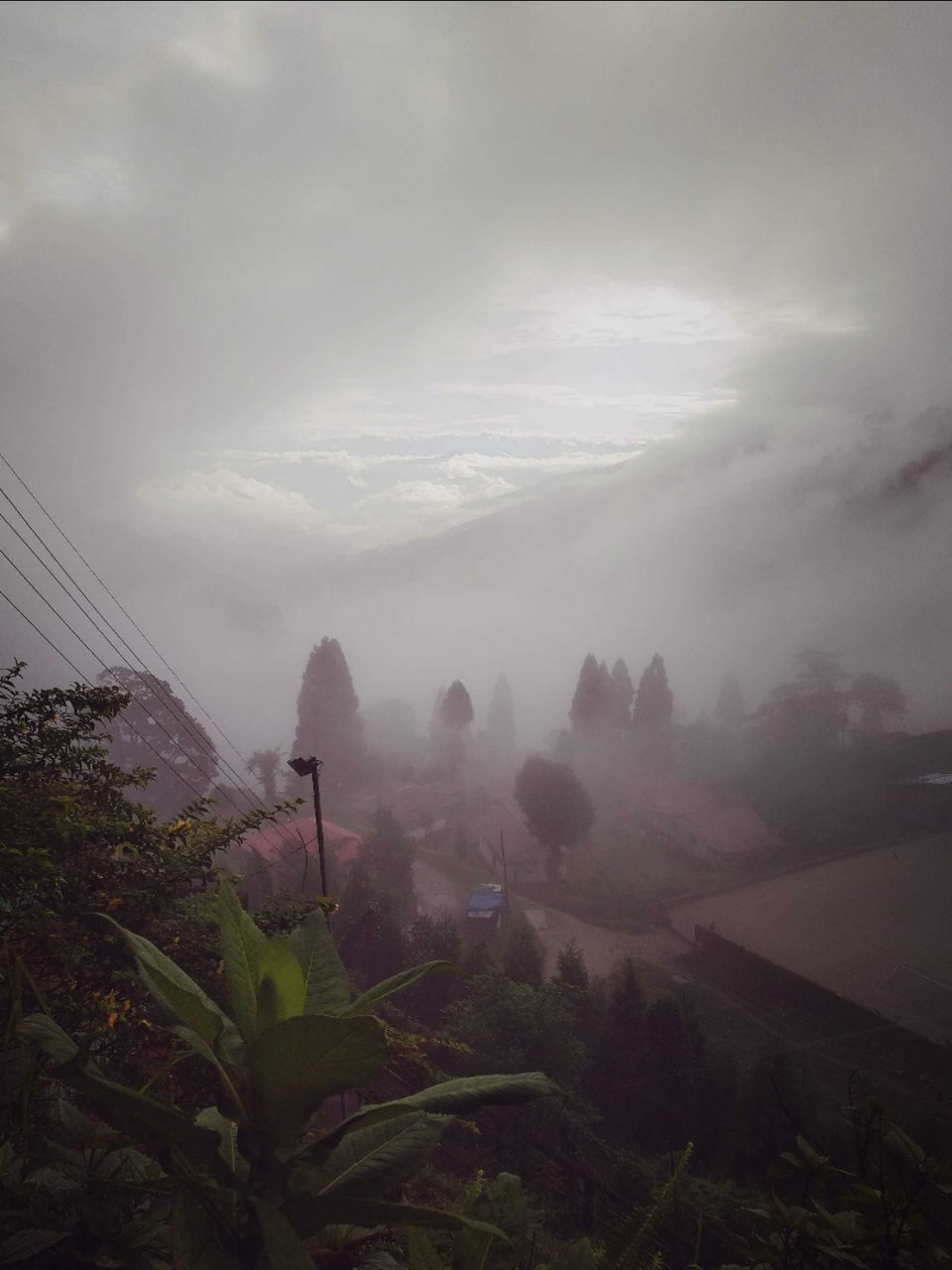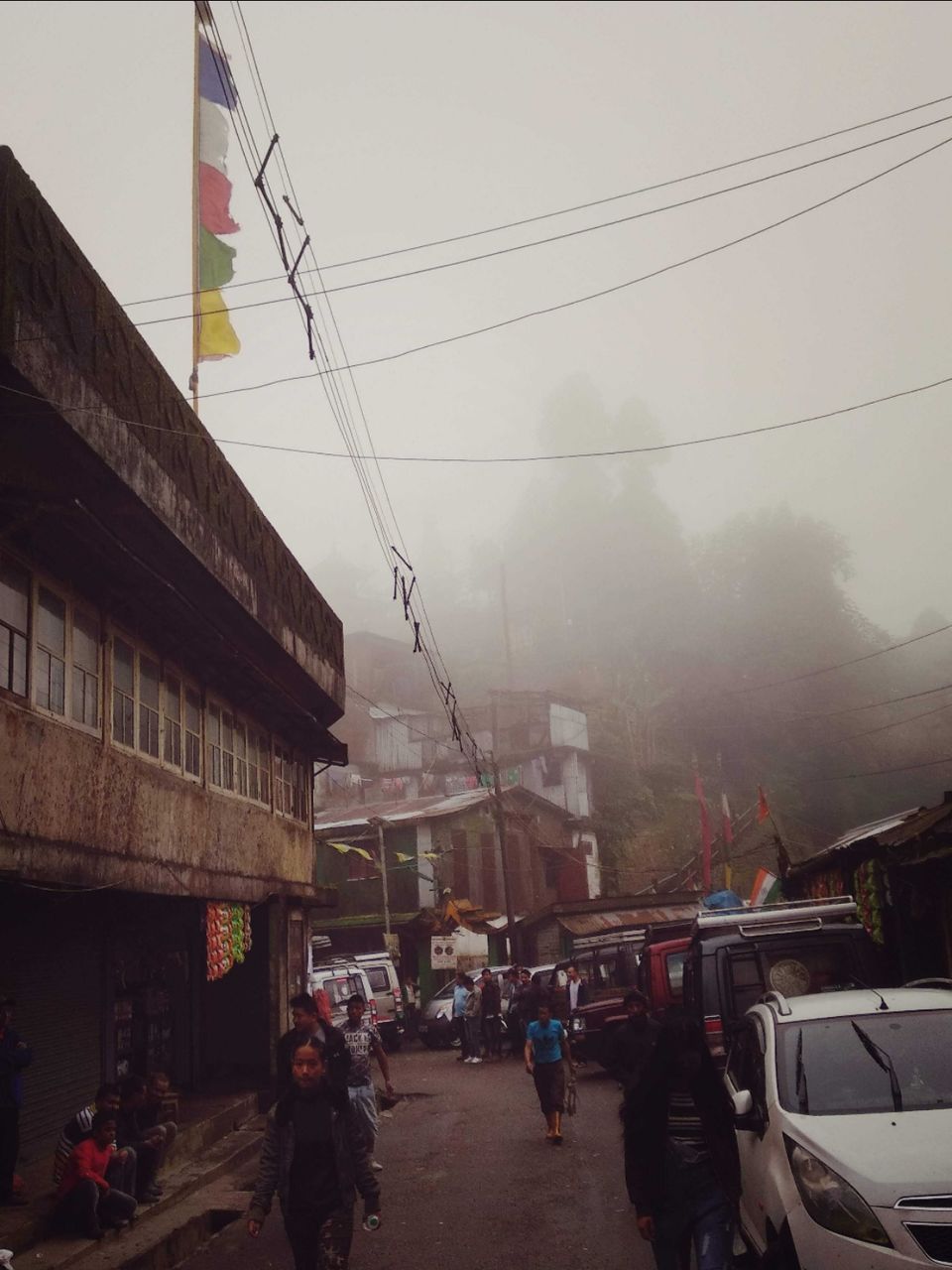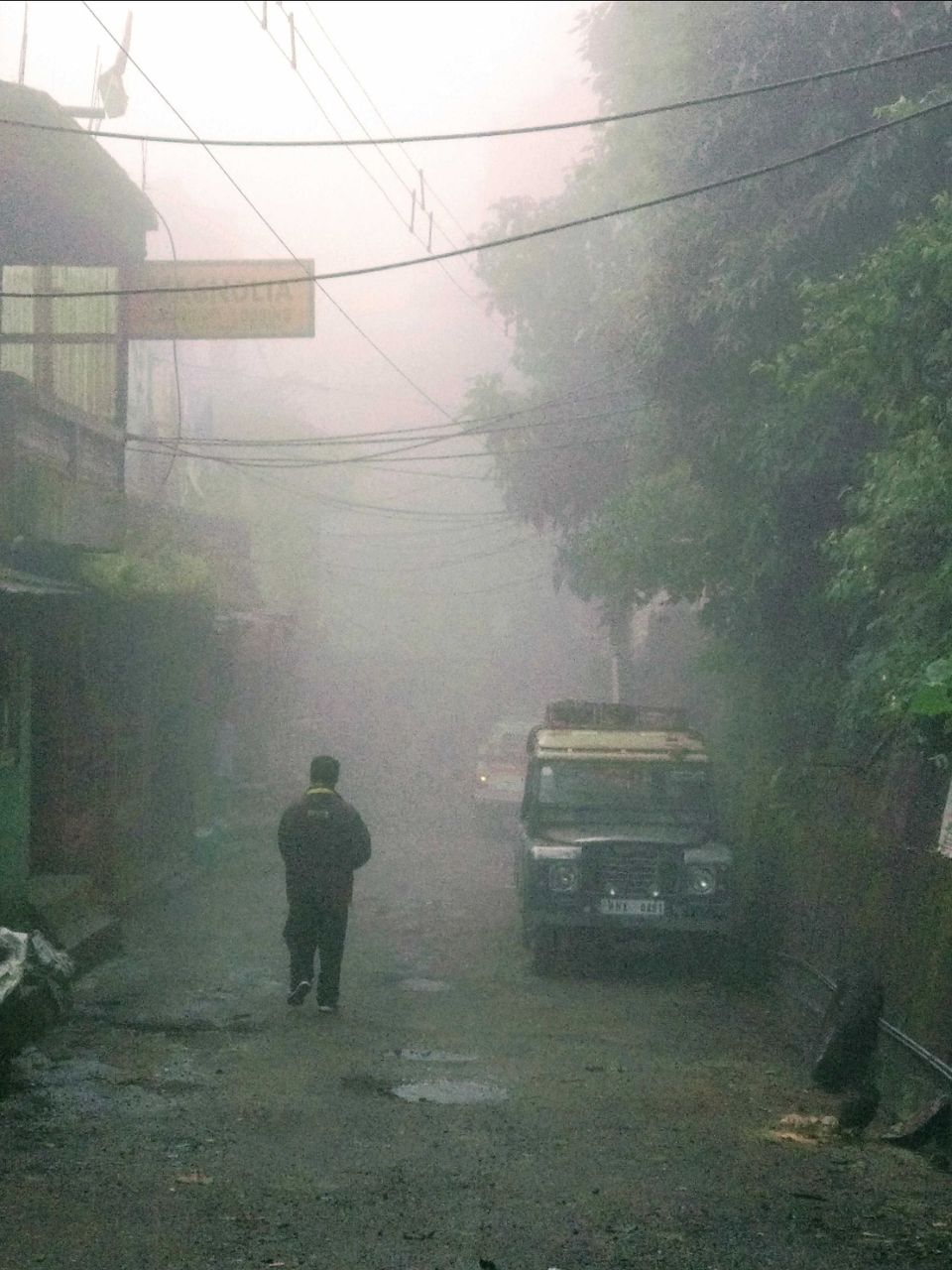 The next day, I started my onward journey towards Darjeeling en route Ghum, and though I had no intention of staying in Darjeeling, the only pull was DHR- Darjeeling Himalayan Railway.
As I got down from the shuttle at Darjeeling and walked towards the Darjeeling station, I got the first glimpse of the Superstar, whom I had grown up watching and adoring on big and small screen- from Aradhana to Barfi!, the toy train of Darjeeling Himalayan Railway.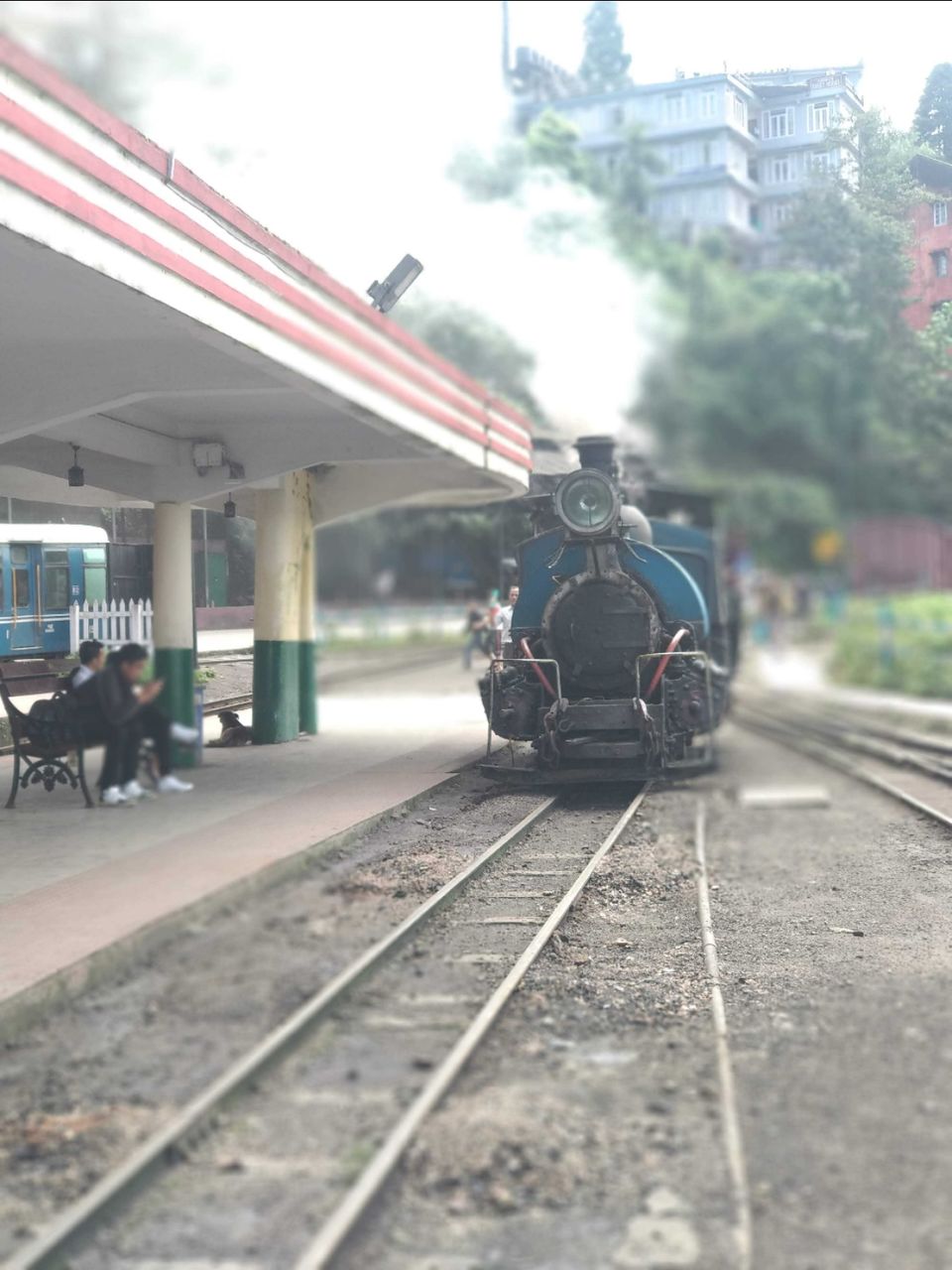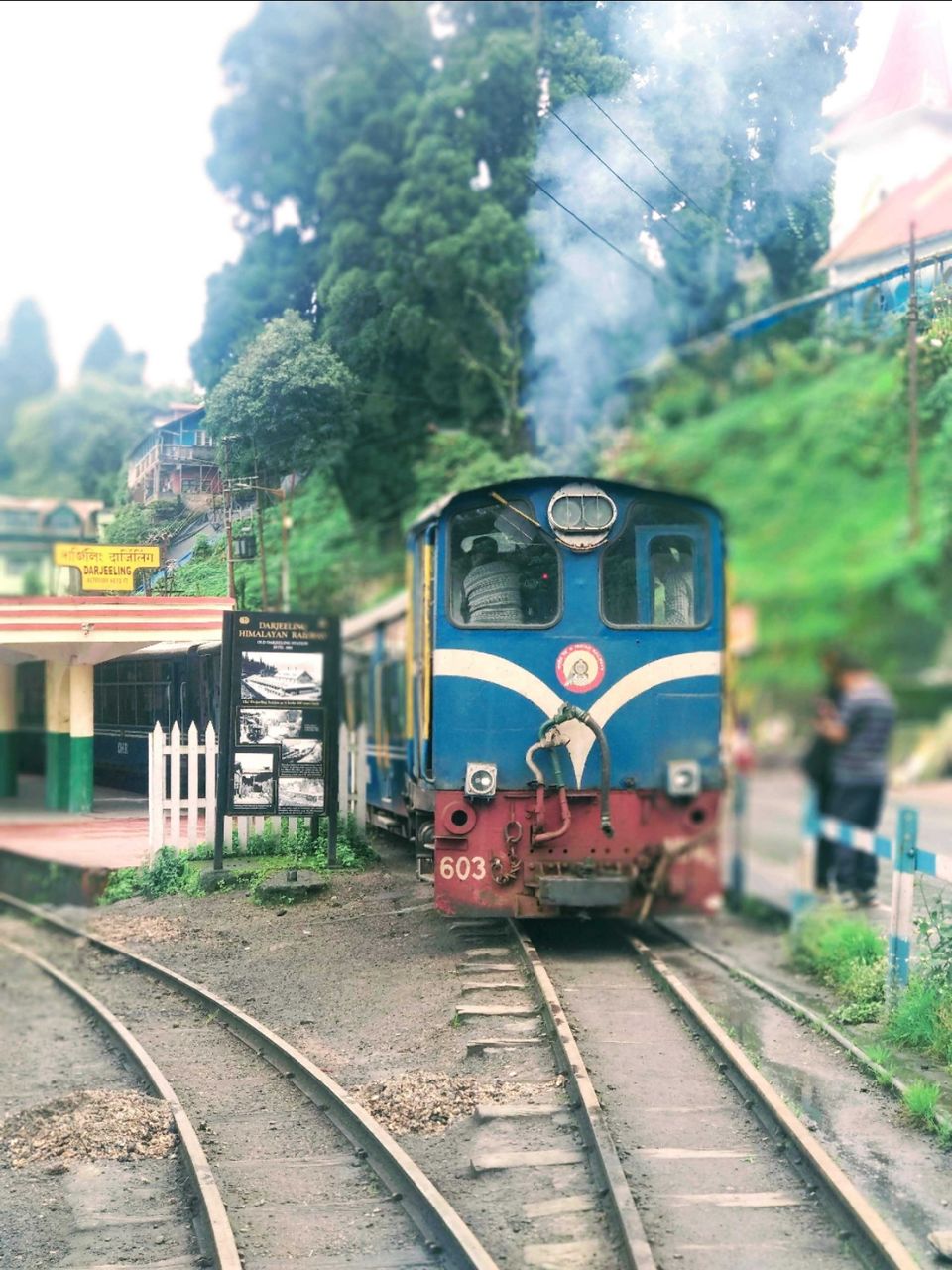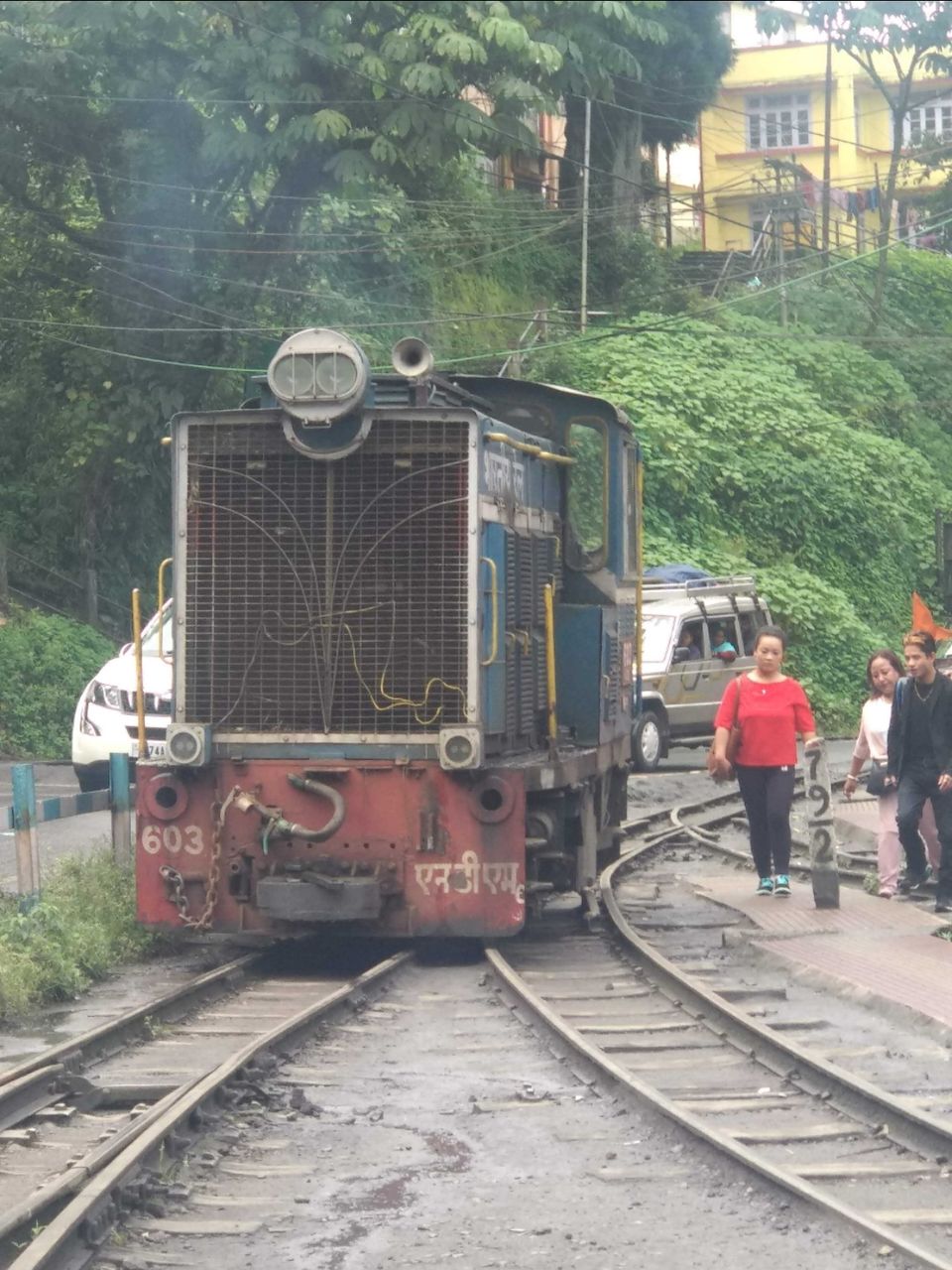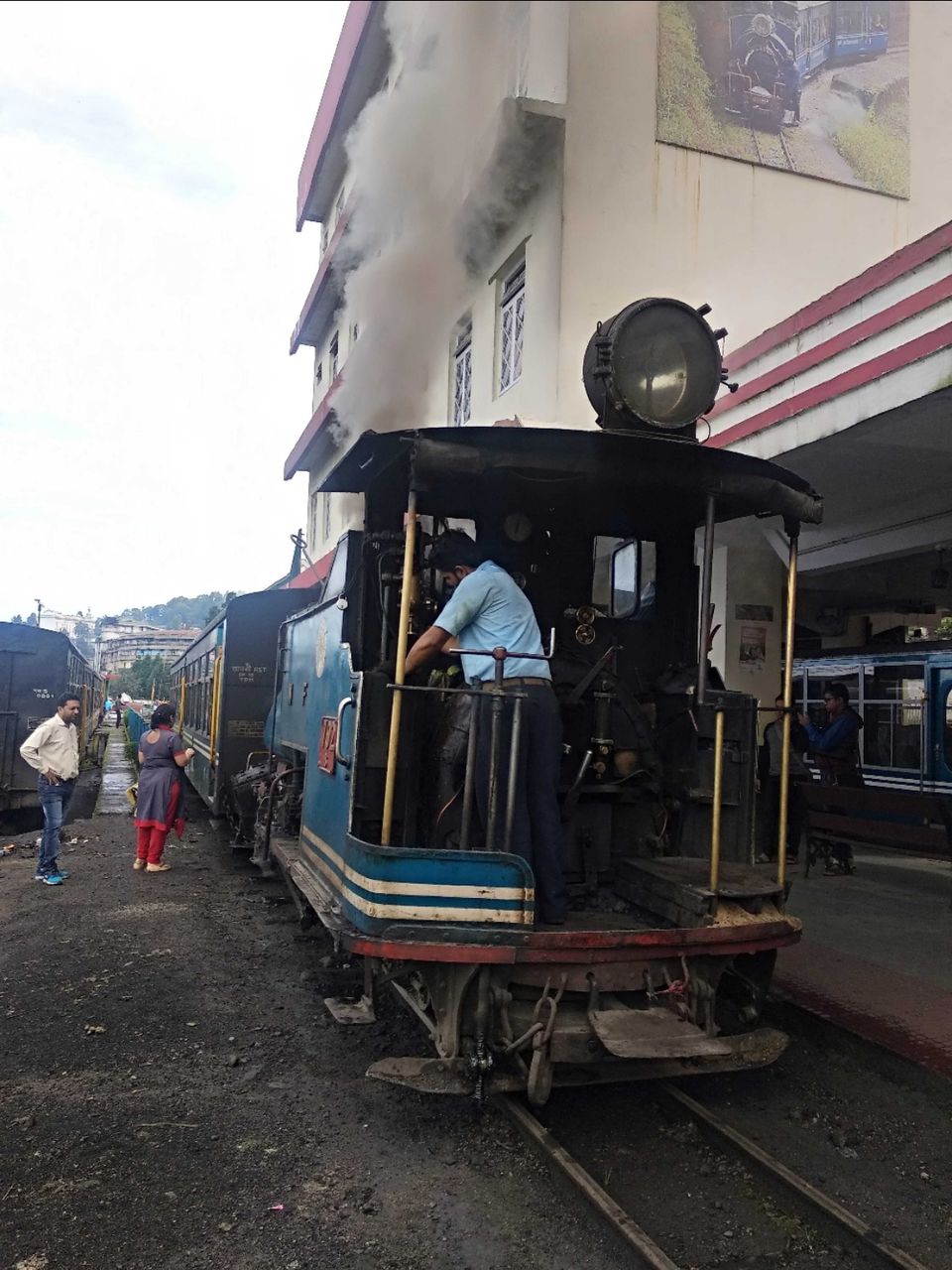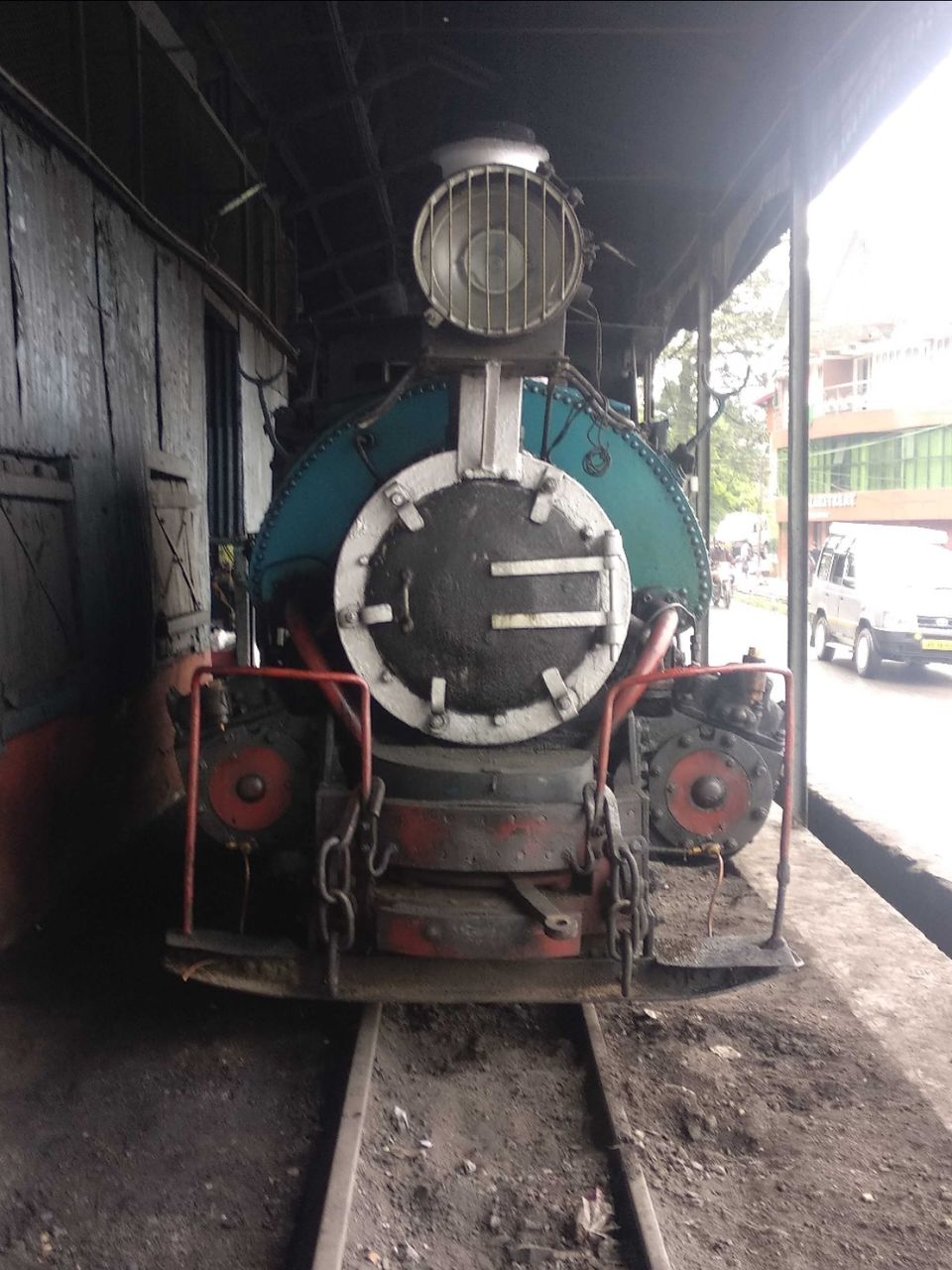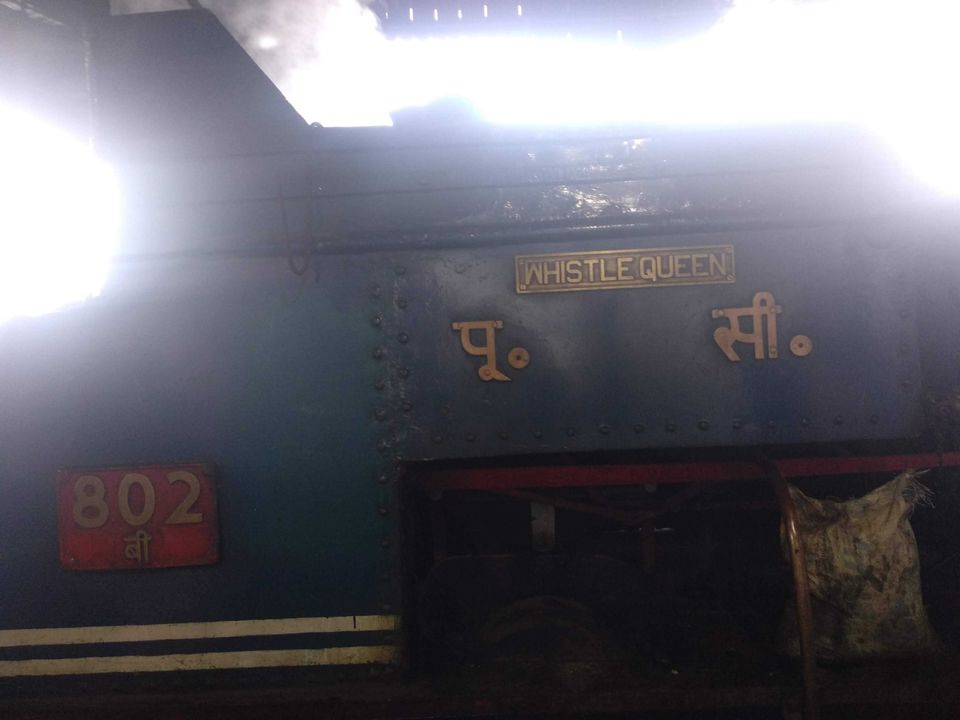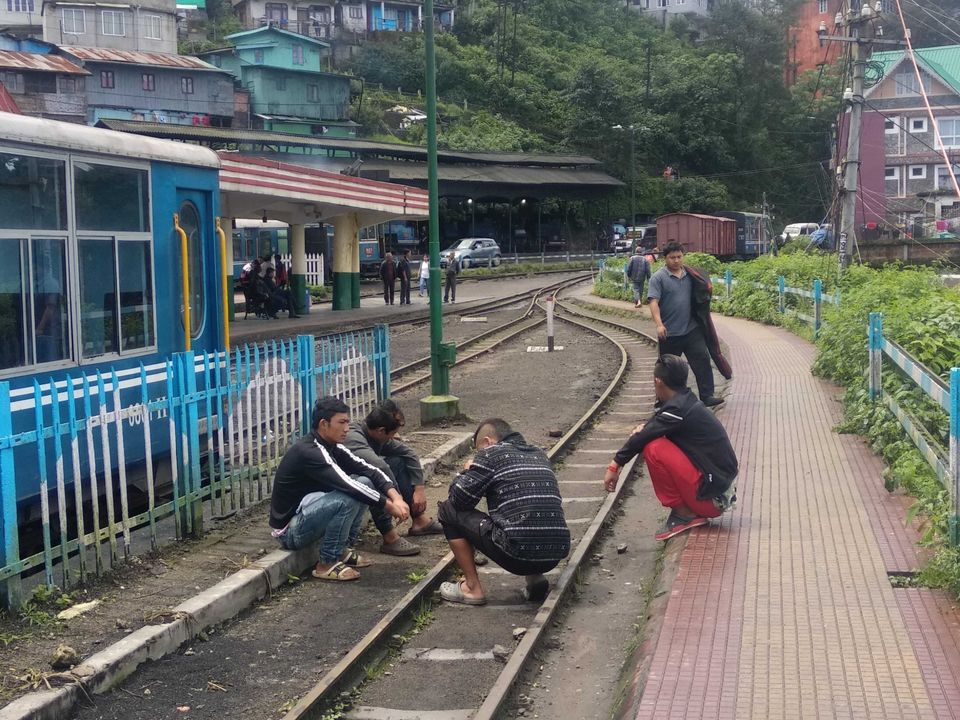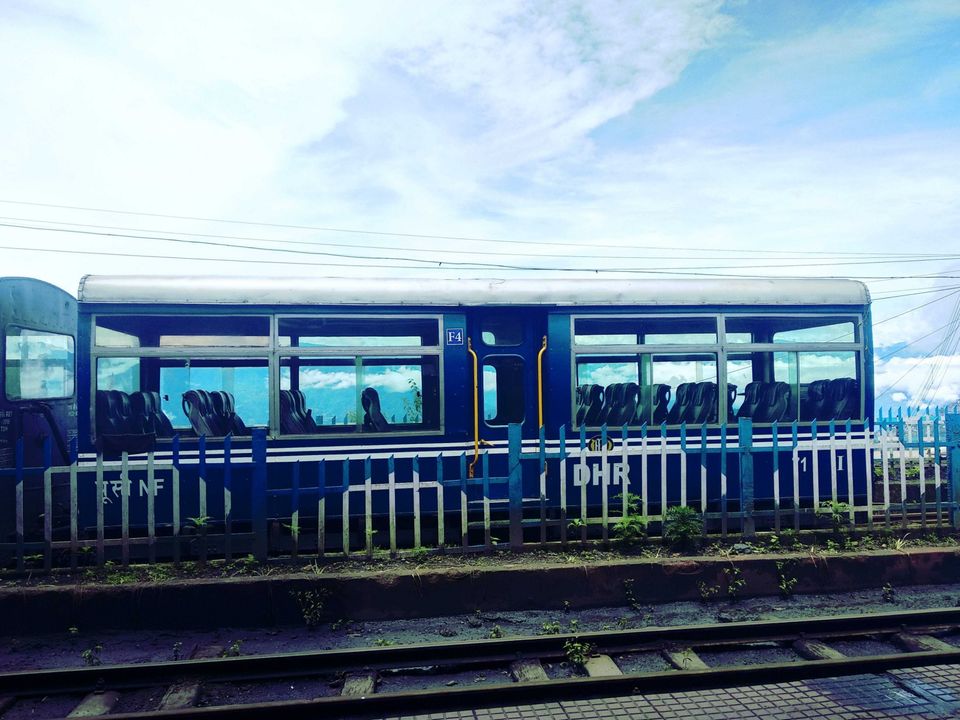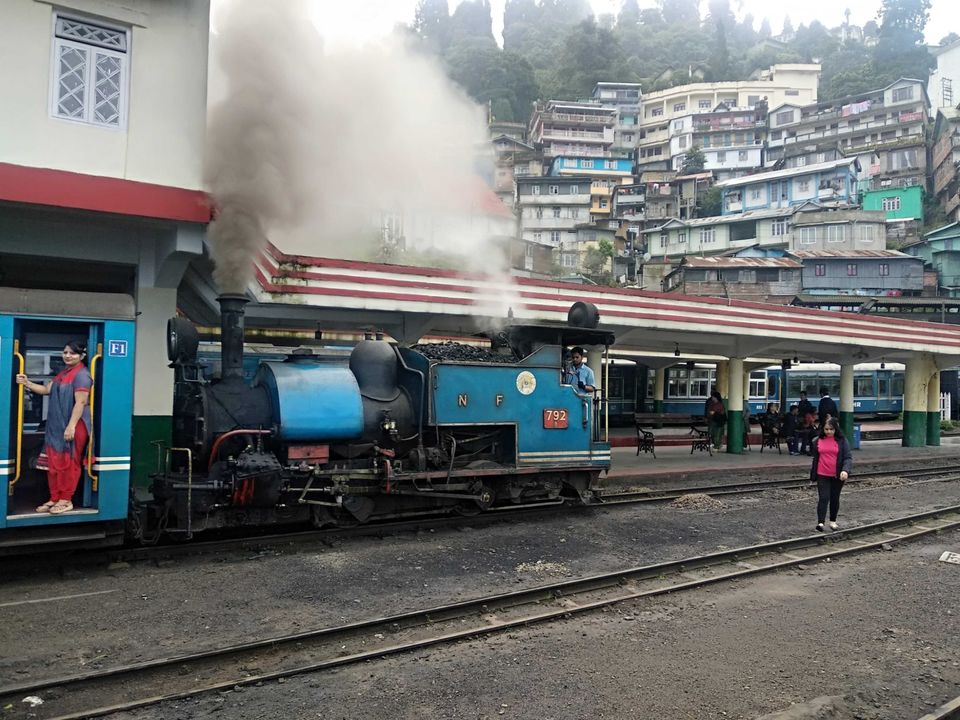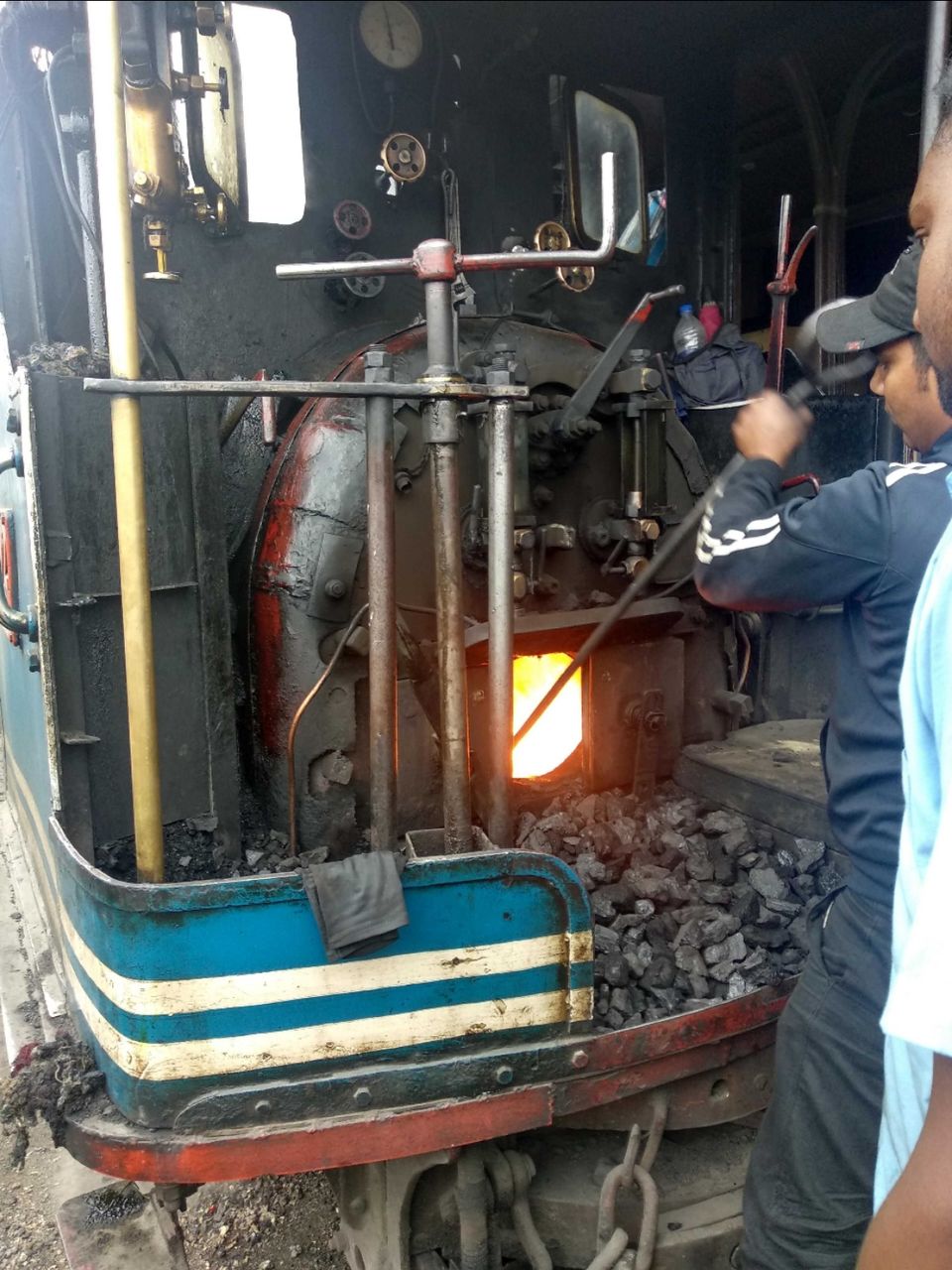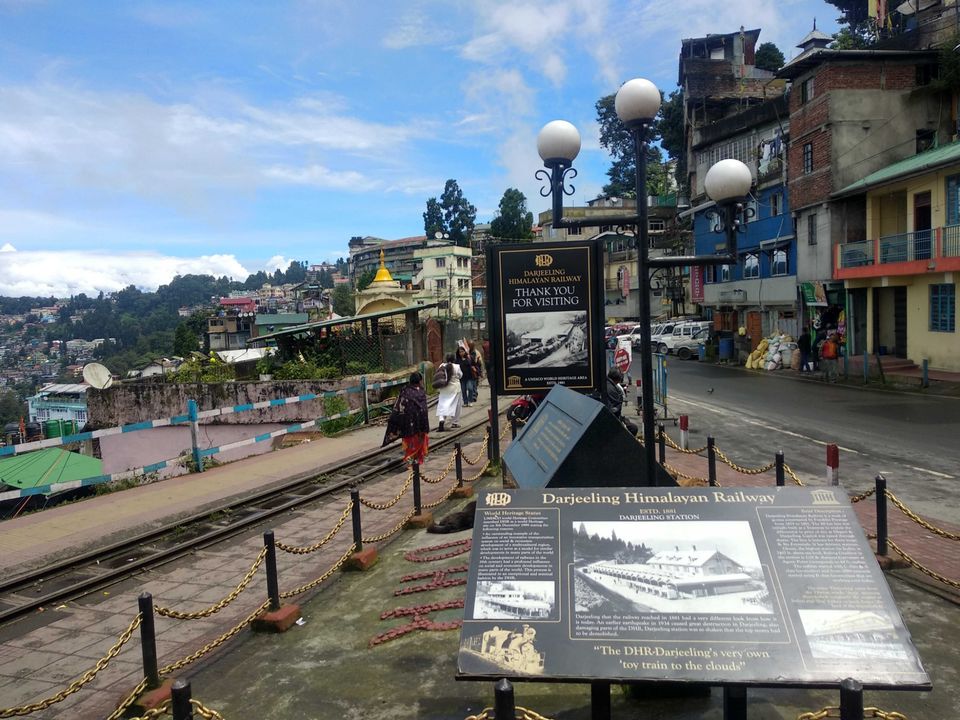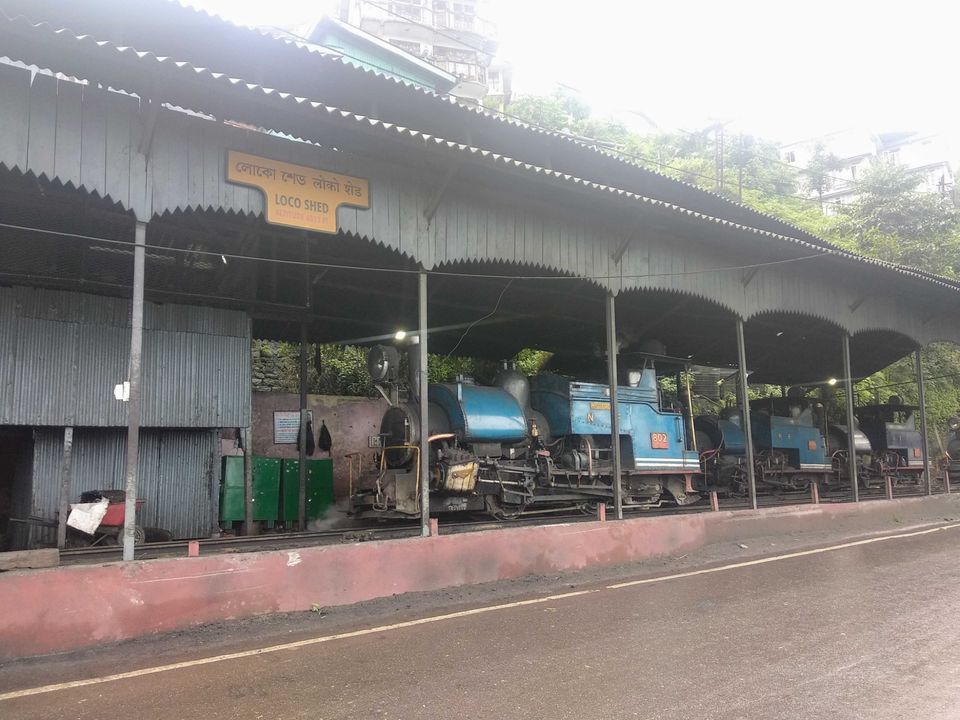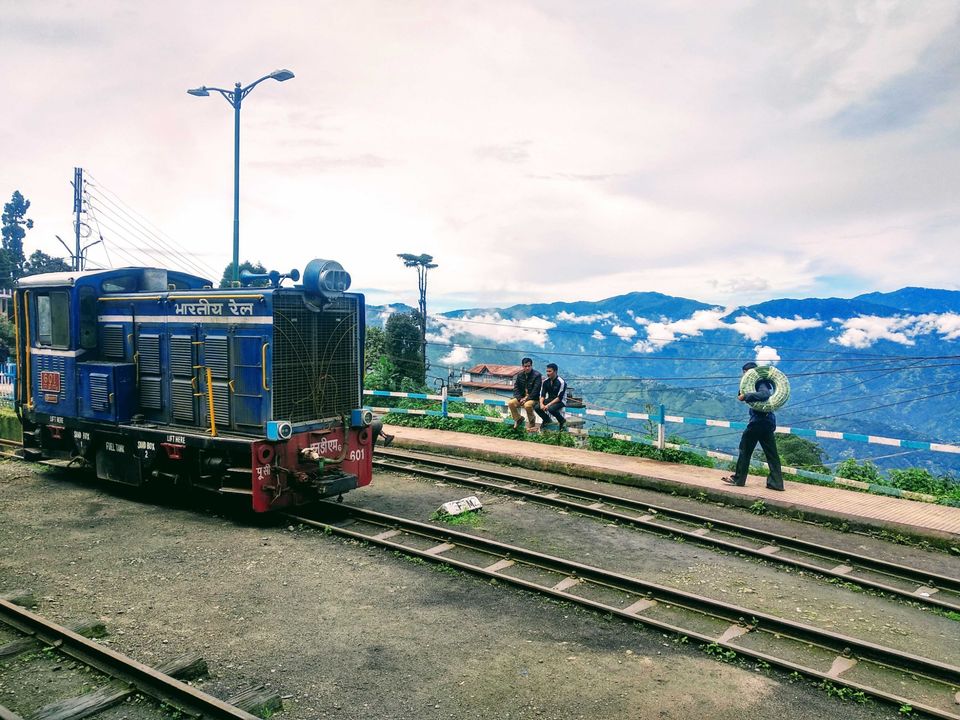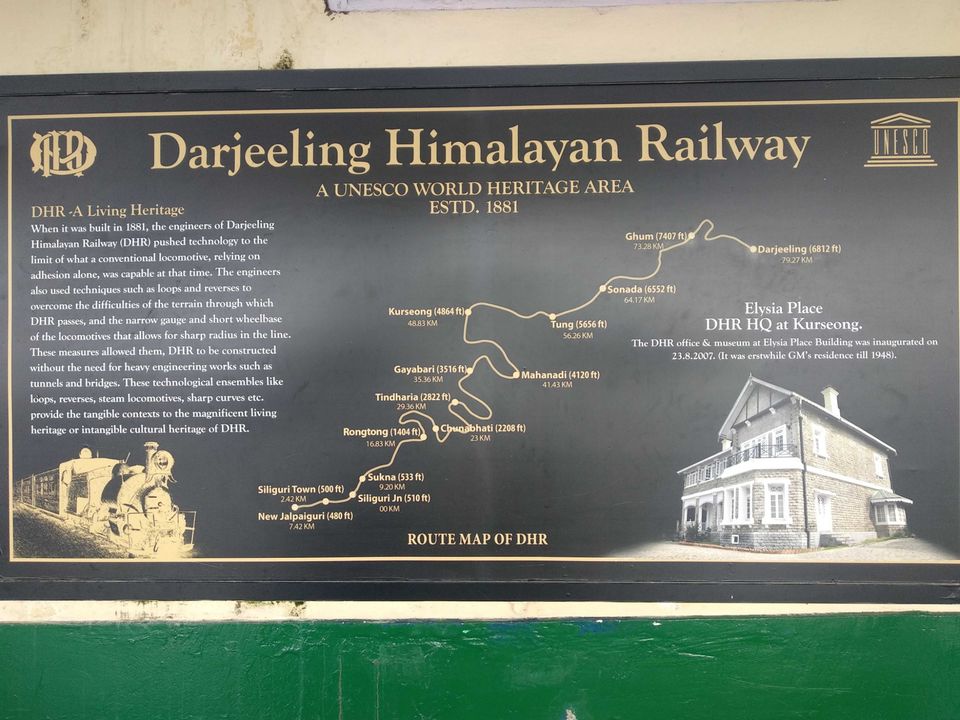 I always wanted to take a toy train ride on DHR steam engine and I knew today was the day. As it was Monsoon, only the joyride was available which takes you to Batasia Loop war memorial- Ghum and back to Darjeeling, with 10 minute stoppage at Batasia Loop and 30 minutes stoppage at Ghum. The diesel ride costs around 800rs/person and steam around 1400/person and takes 2 hours to complete including the stoppage. One can also visit the Ghum rail museum.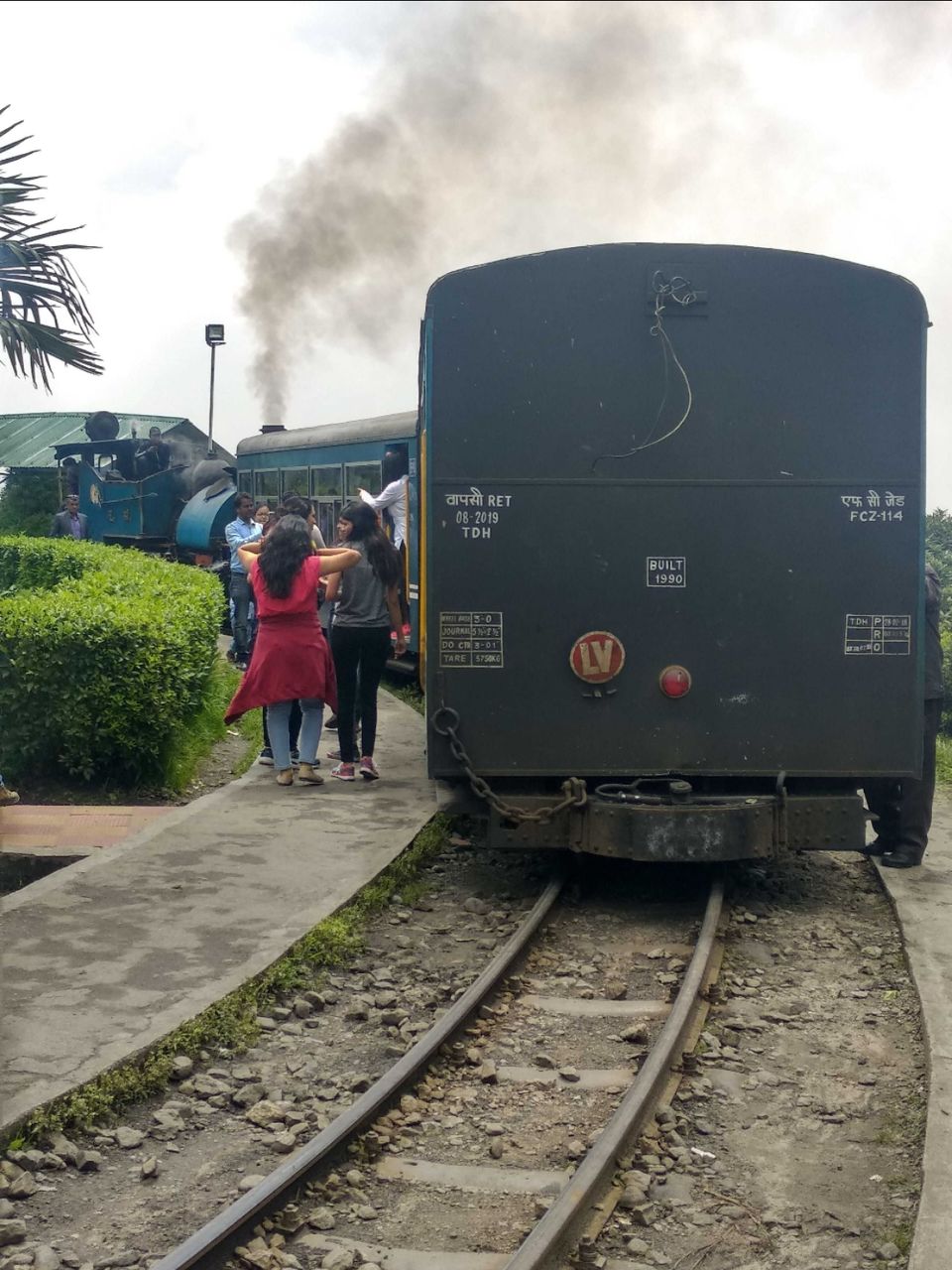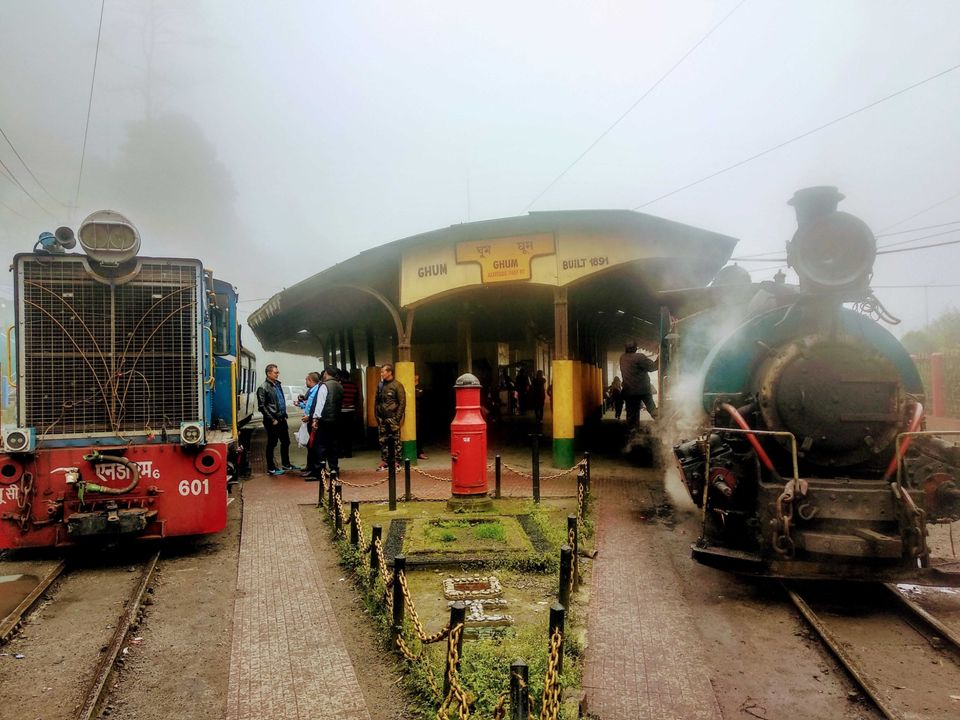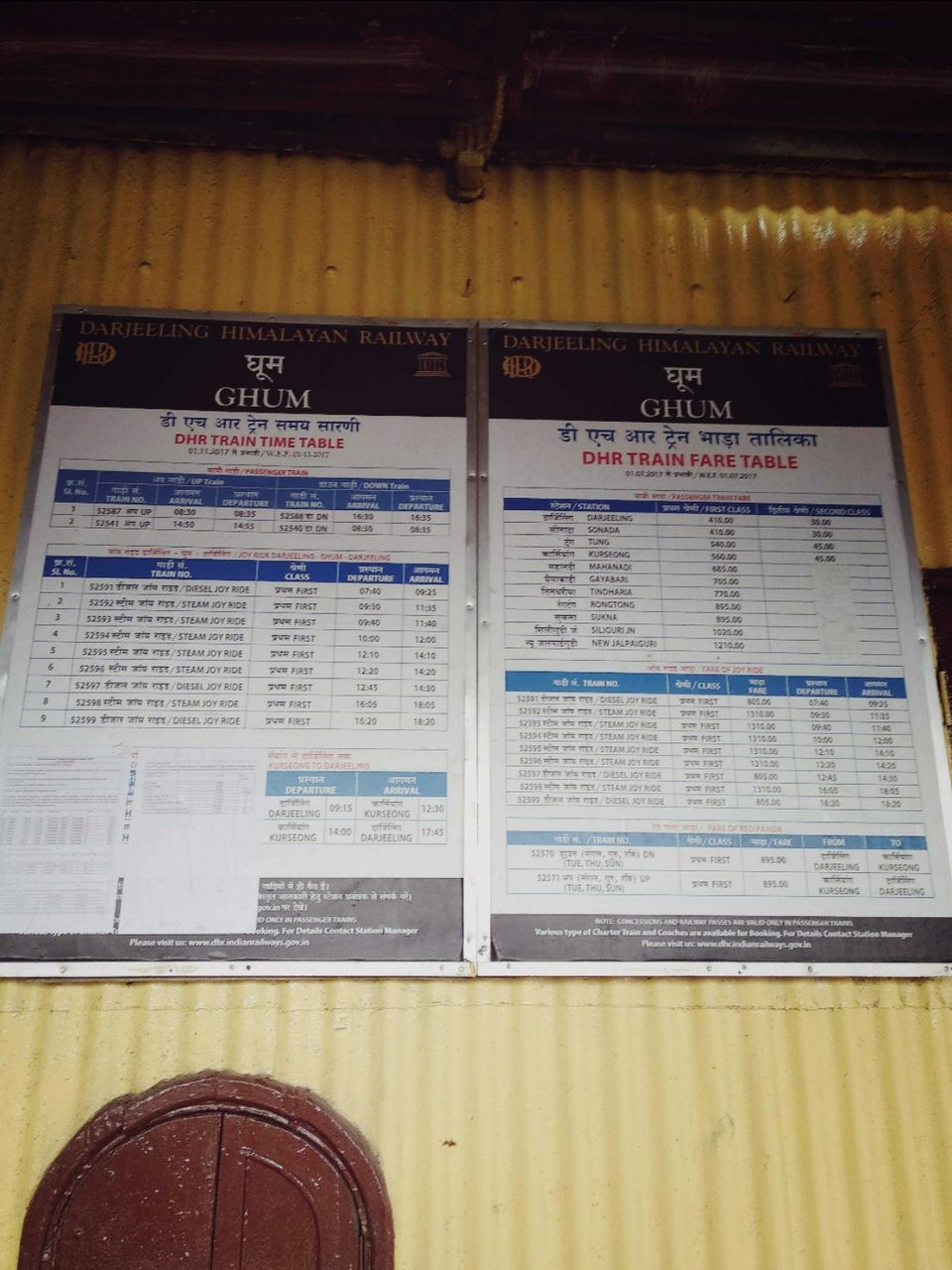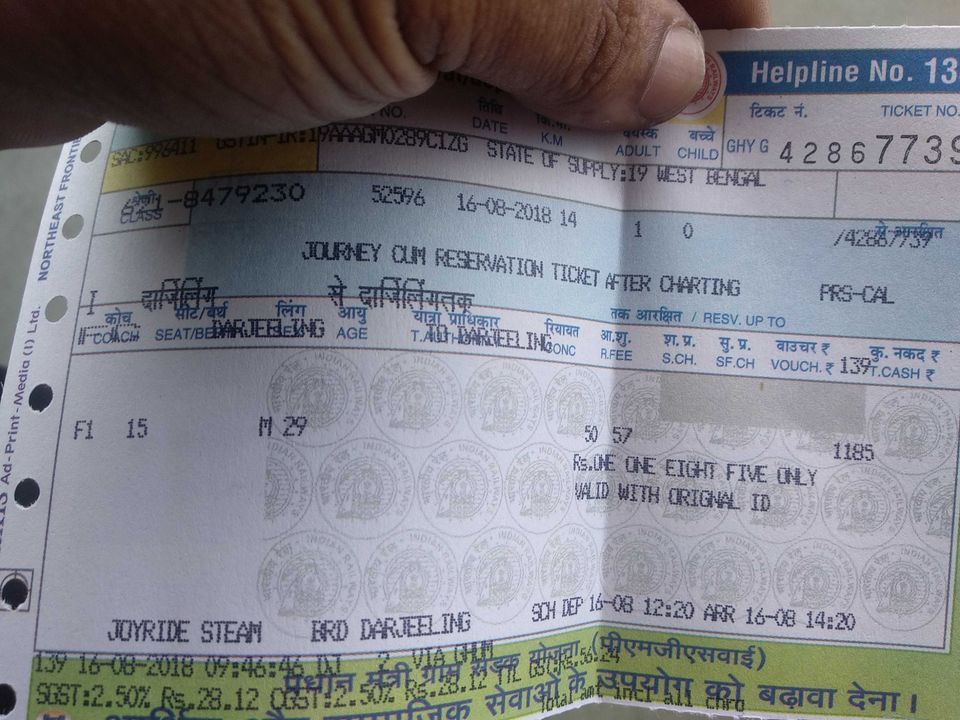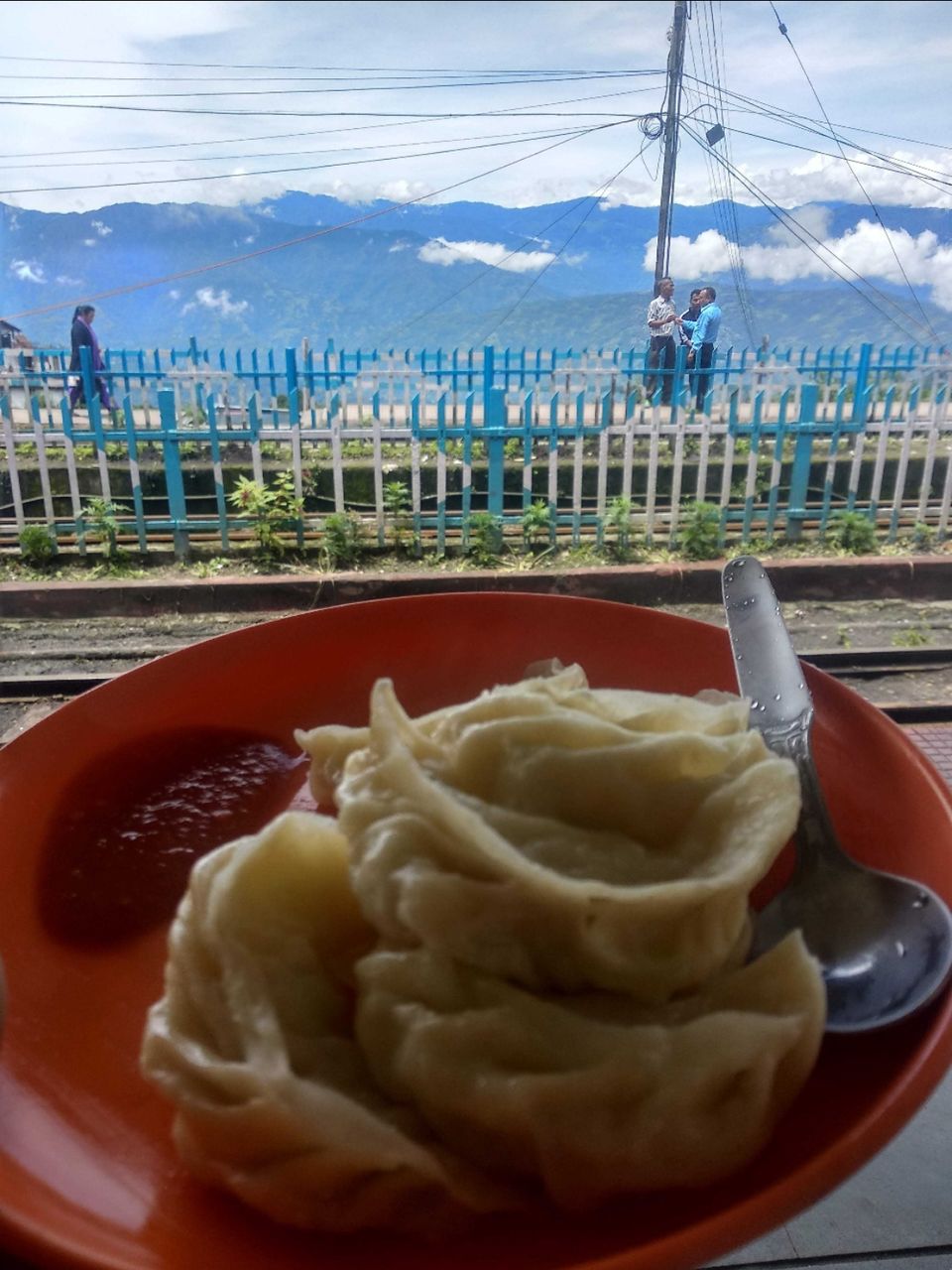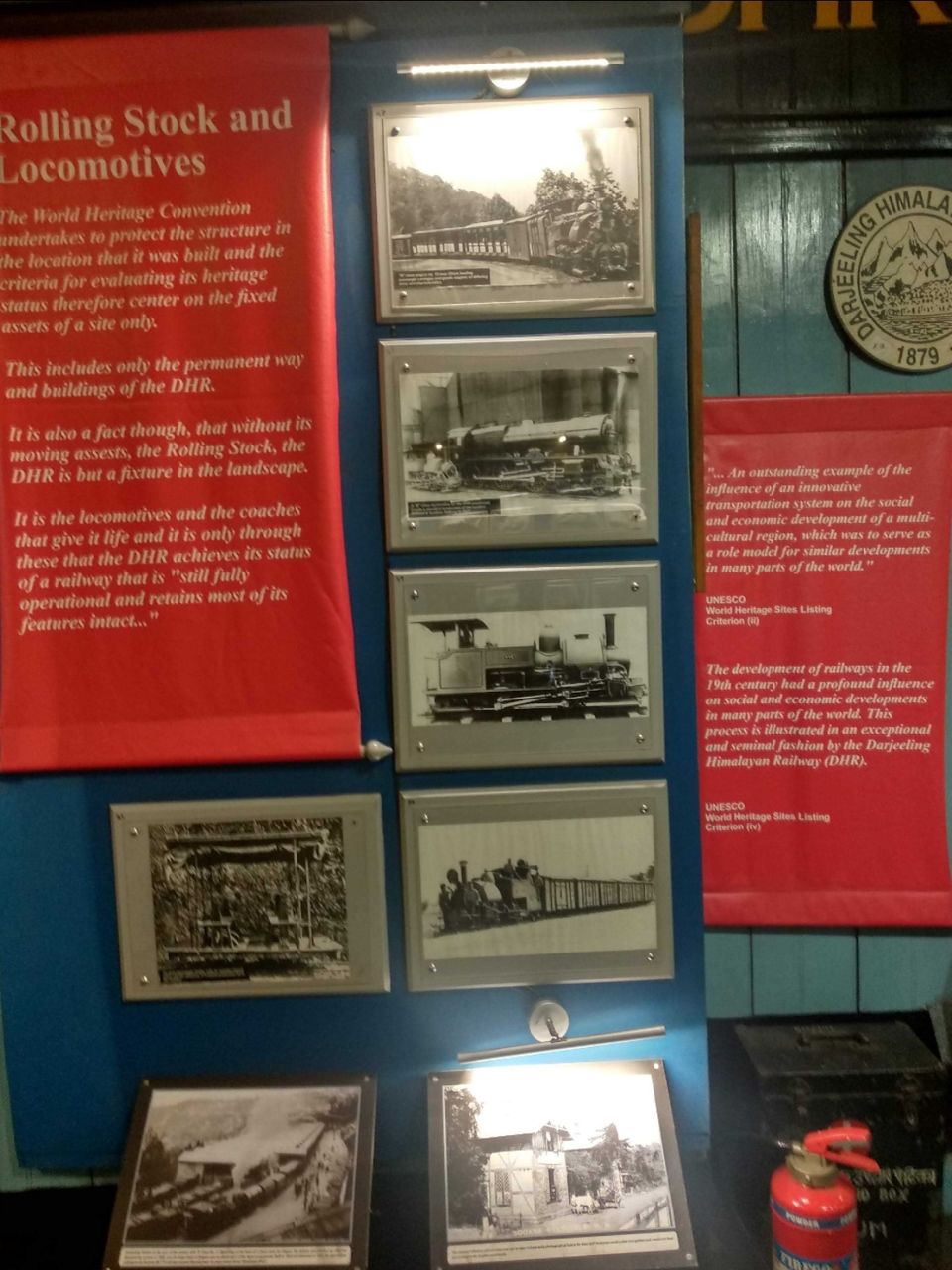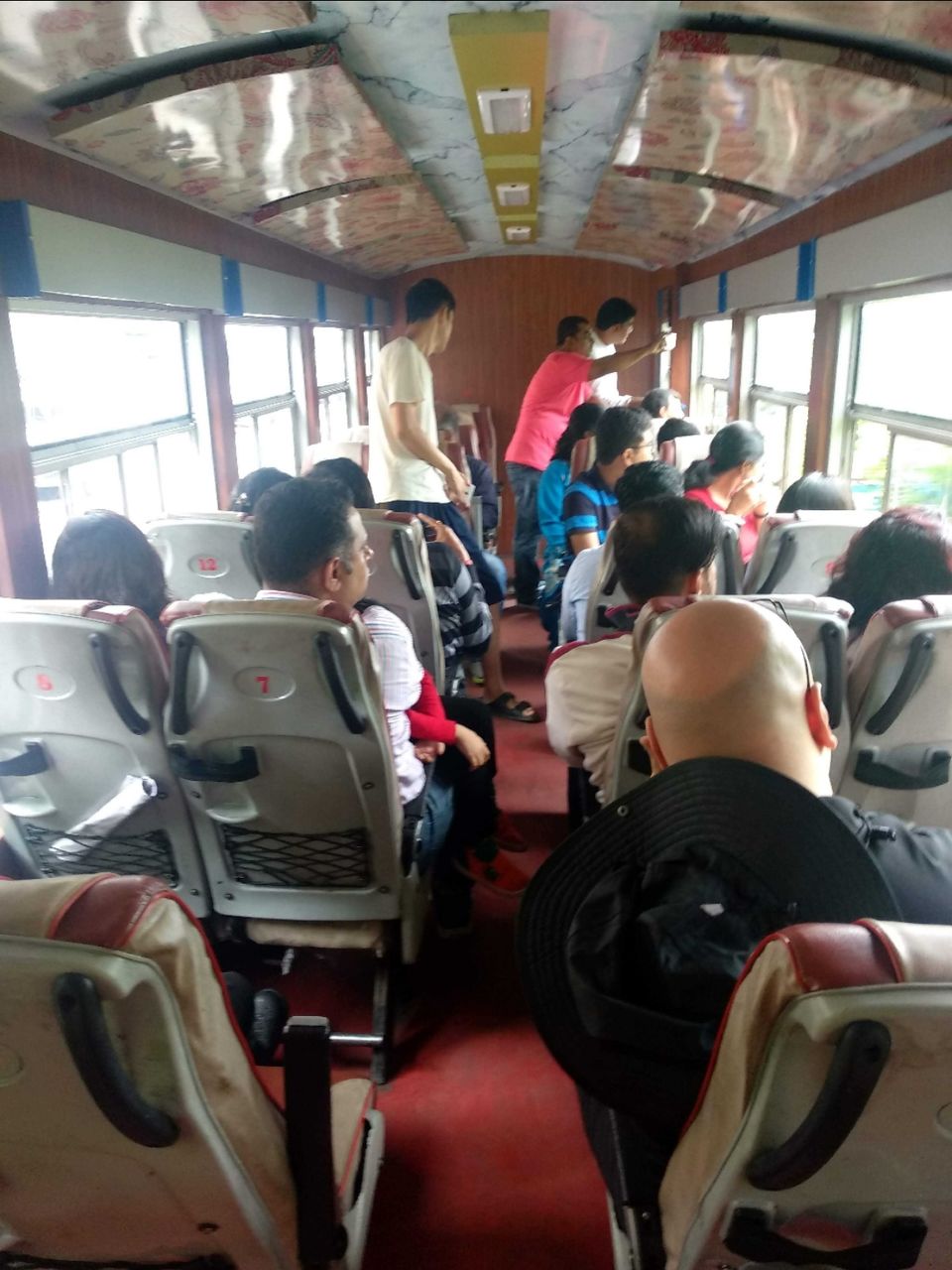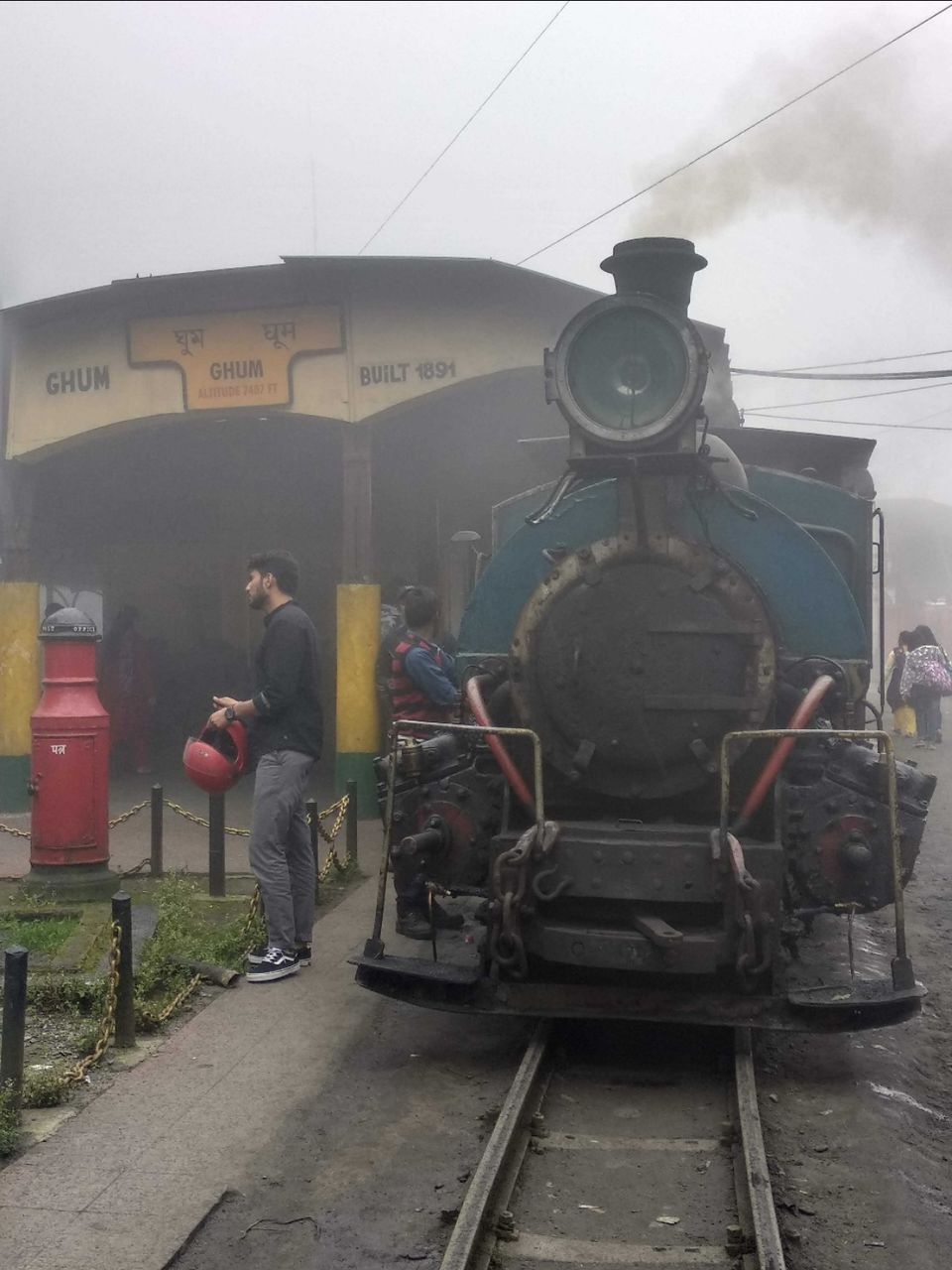 Post journey, I took a shuttle to Kurseong and I had decided to stay at the homestay at Makaibari tea estate. Makaibari is claimed to be the first tea factory in the world, is located in Kurseong subdivision, in Darjeeling District, Makaibari sustains seven villages and 1.587 people: Kodobari (Millet fields), Fulbari (Flower Garden) and Koilapani (Blackwater) and Cheptey are in the Western side of the estate, while Makaibari (Cornfields), Thapathali (Thapa Village), and Chungey are situated in the Eastern side.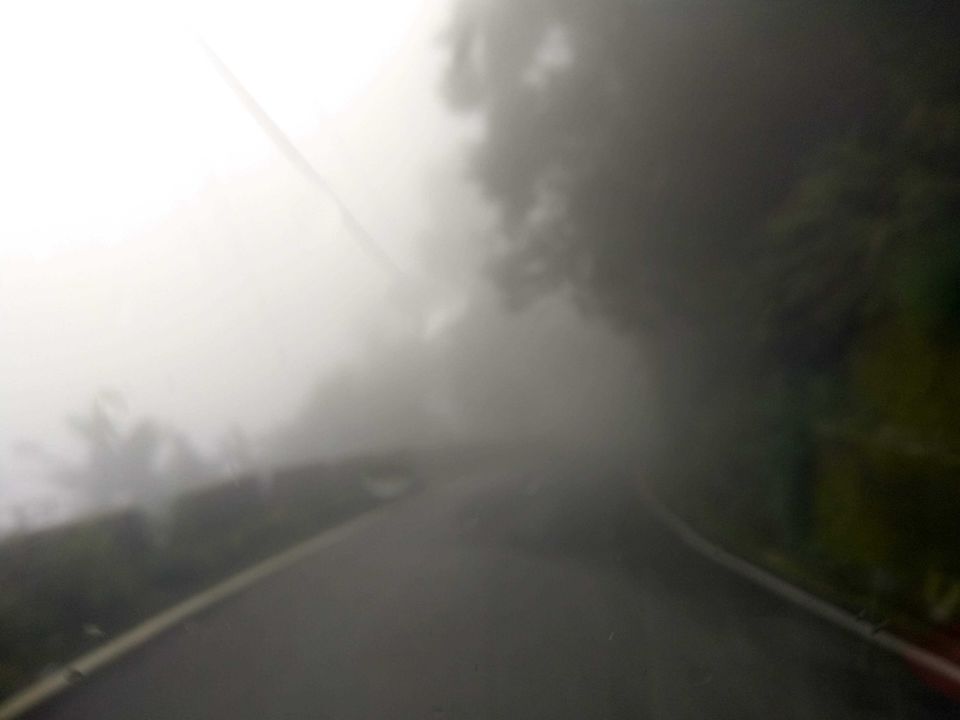 Makaibari tea estate has homestays run by the family of the workers of Makaibari, and I stayed with one such family, headed by Sandhya Bhabi. The experience was so overwhelming that I extended my stay by a day just to enjoy the hospitality, get to know about the culture and soak in the wilderness of tea plantations.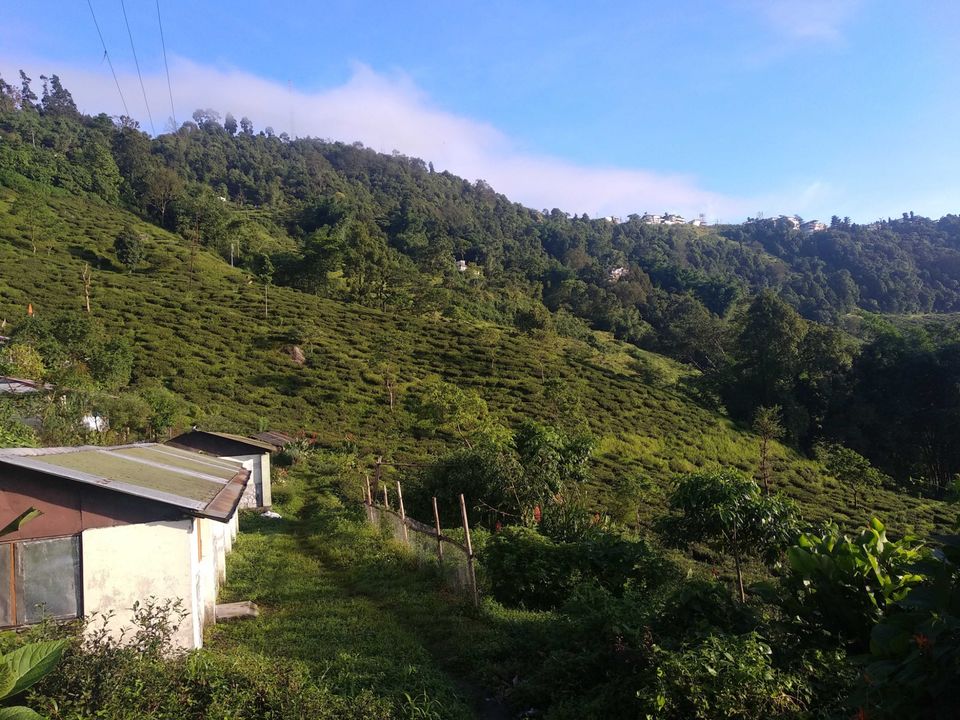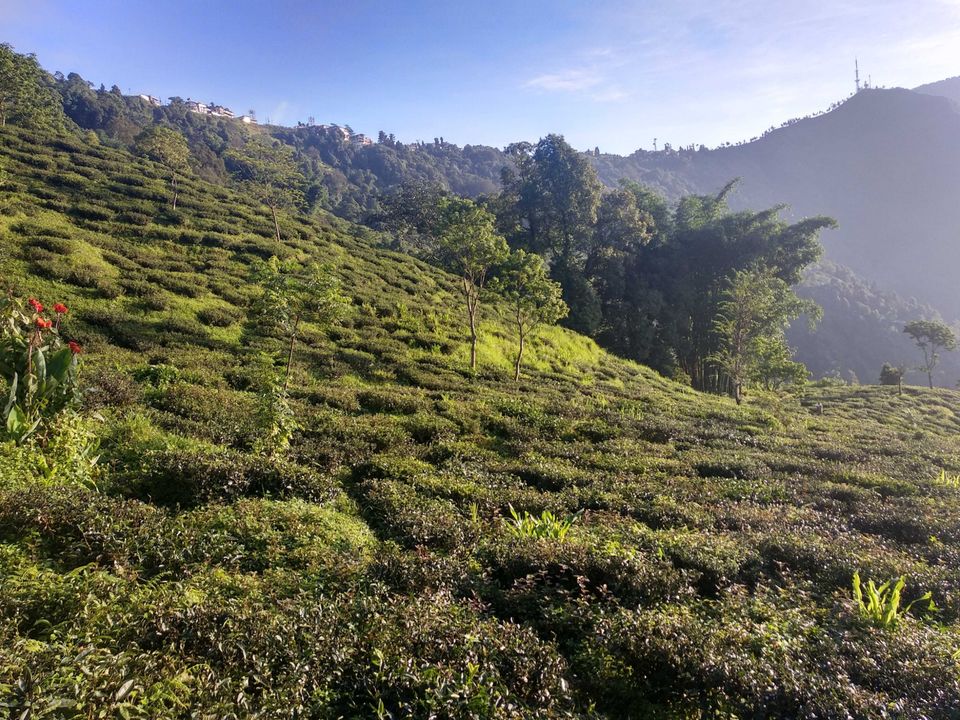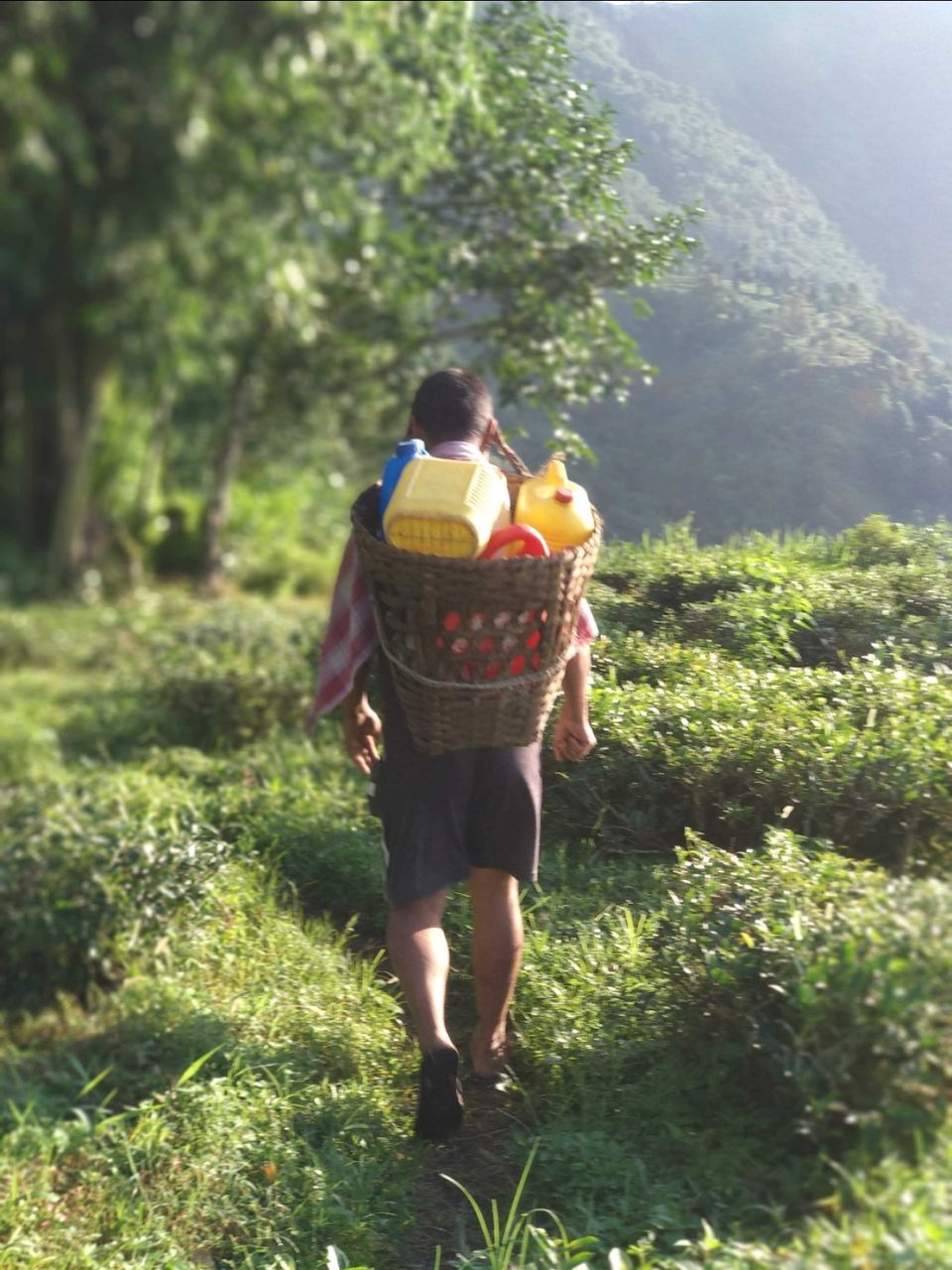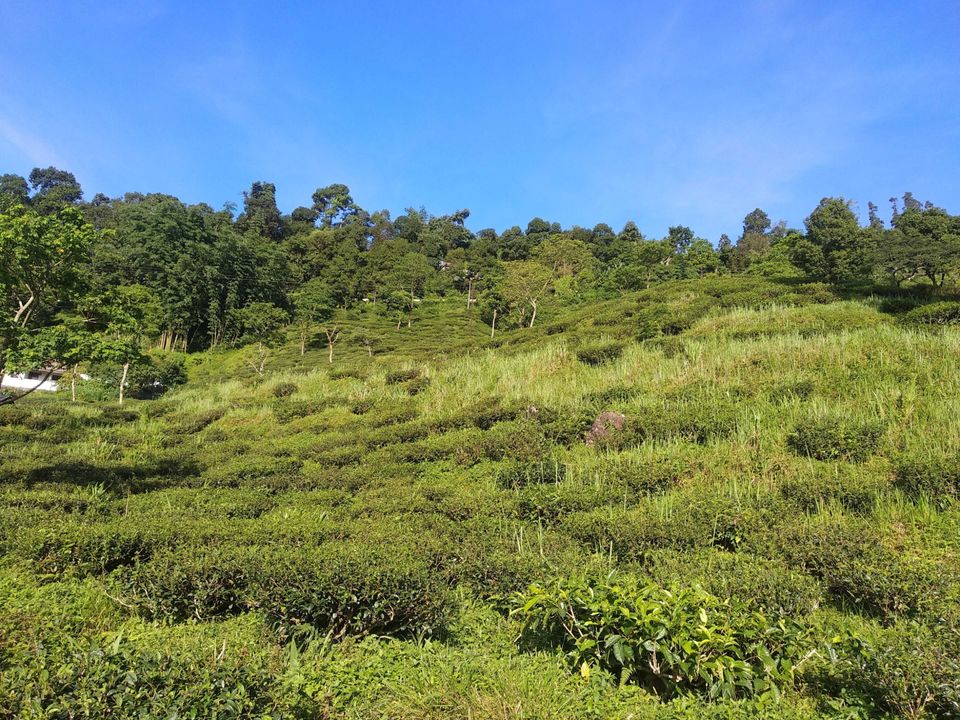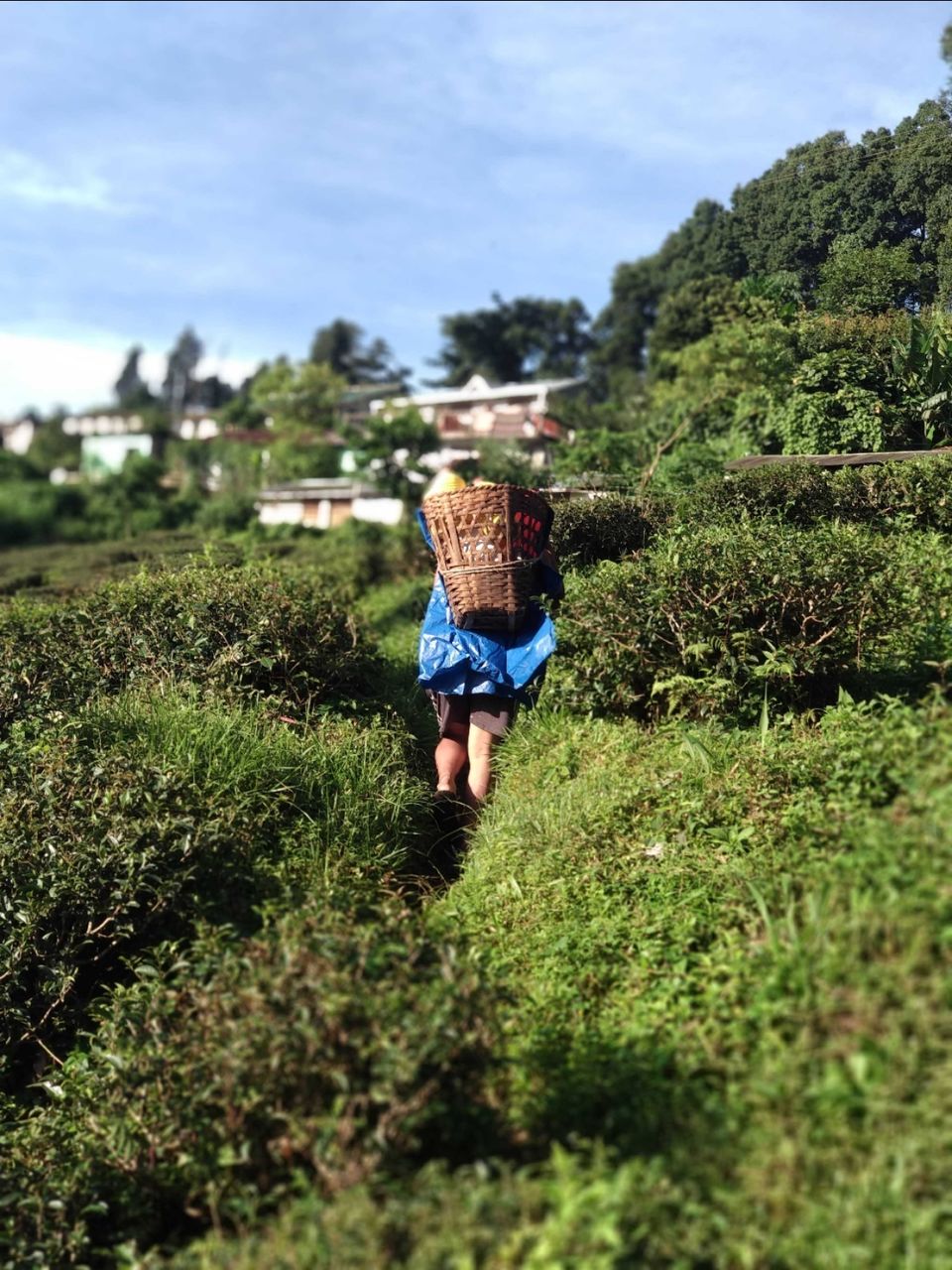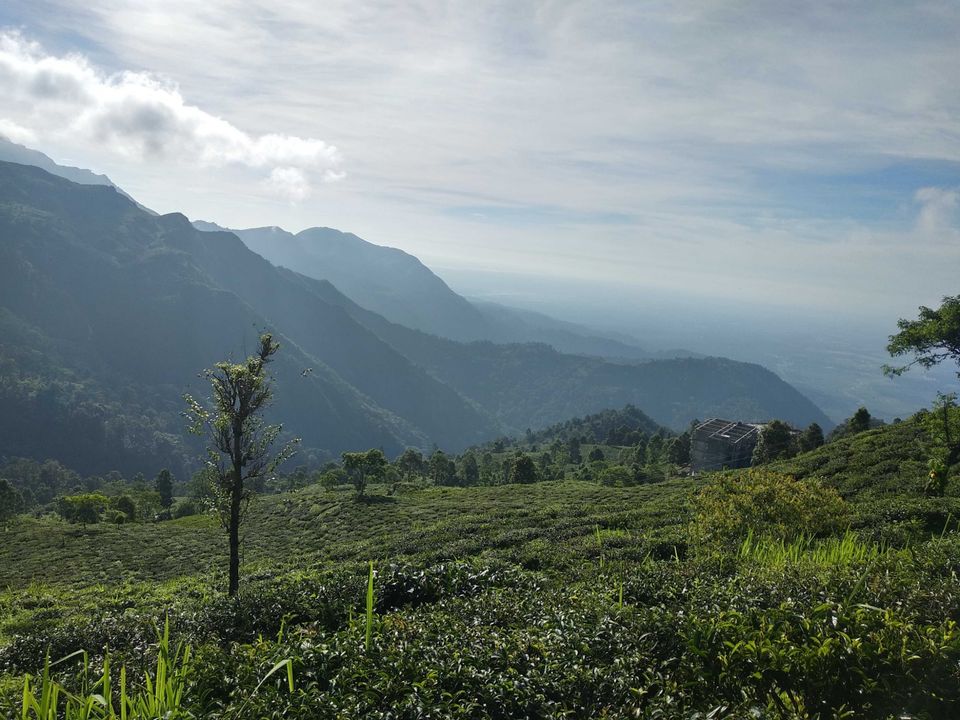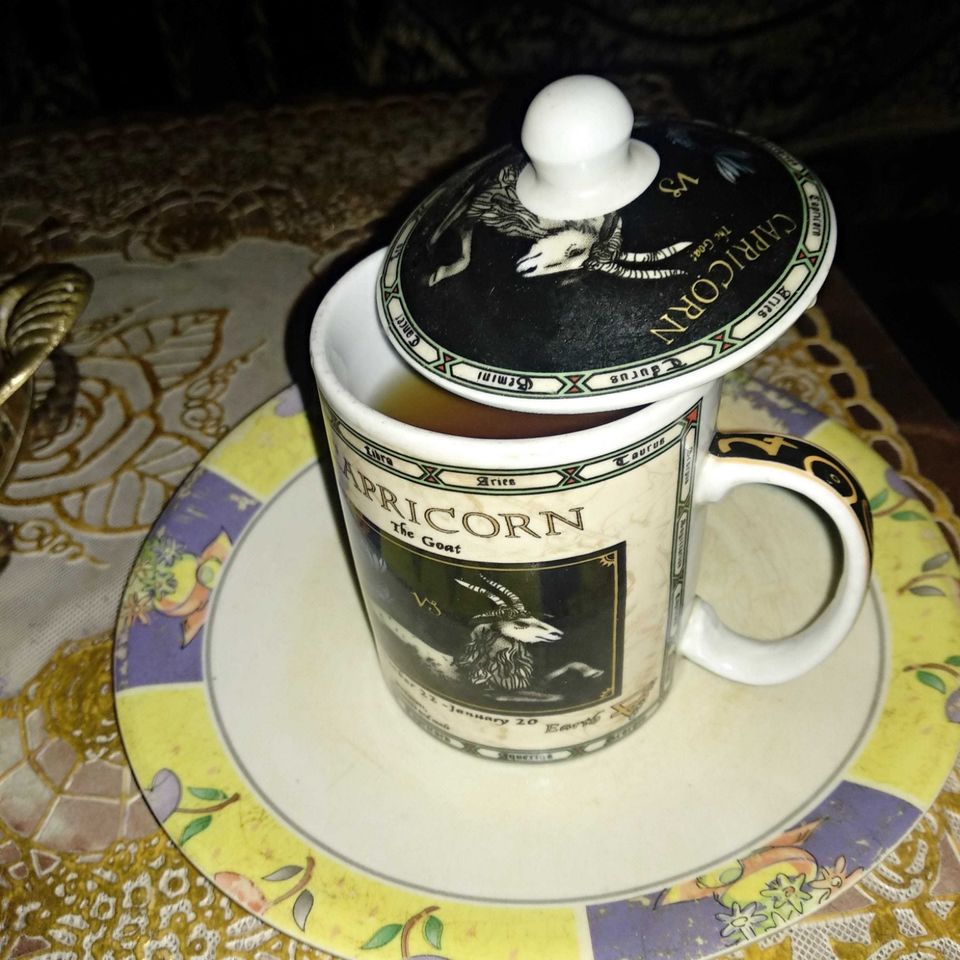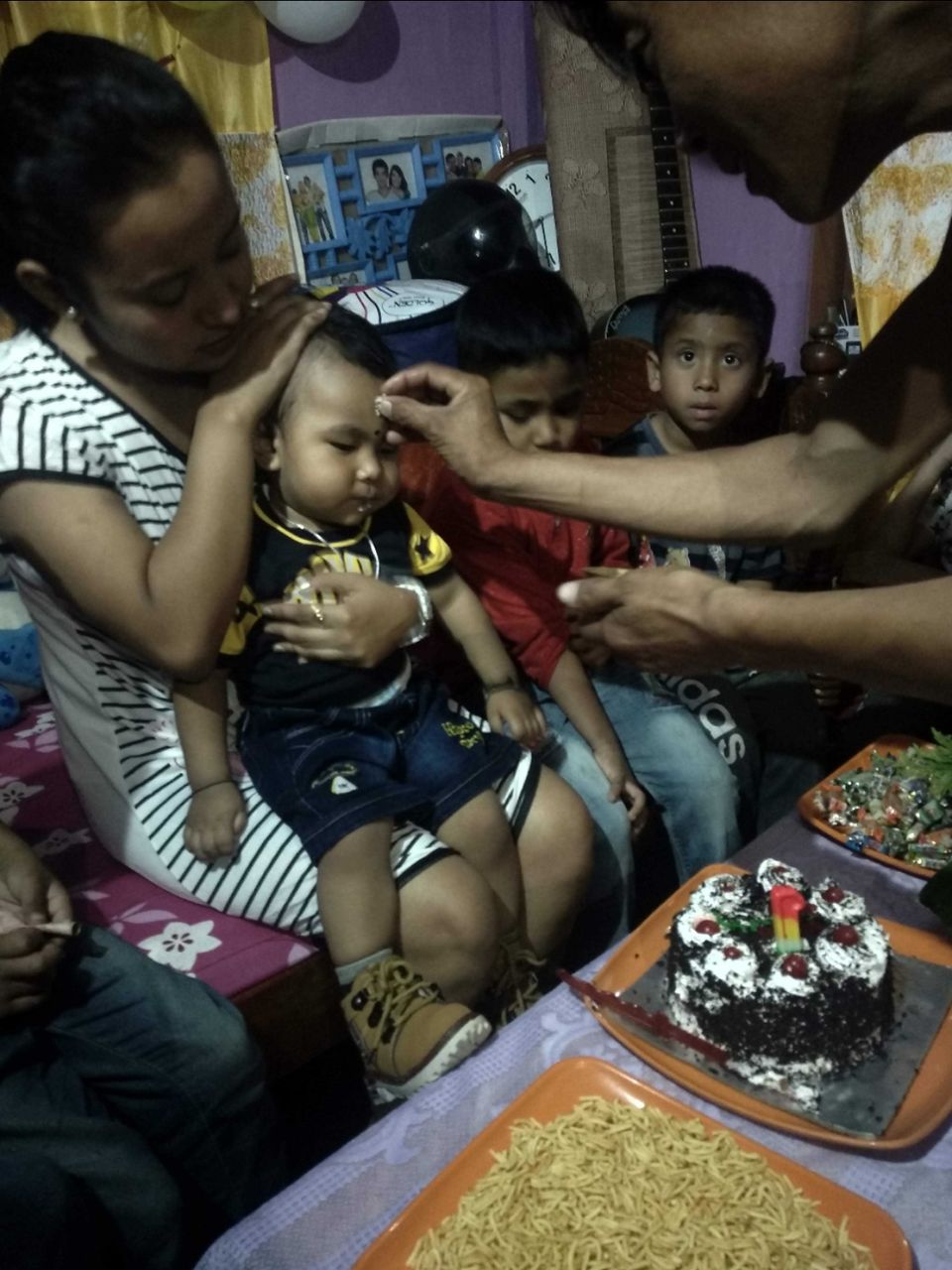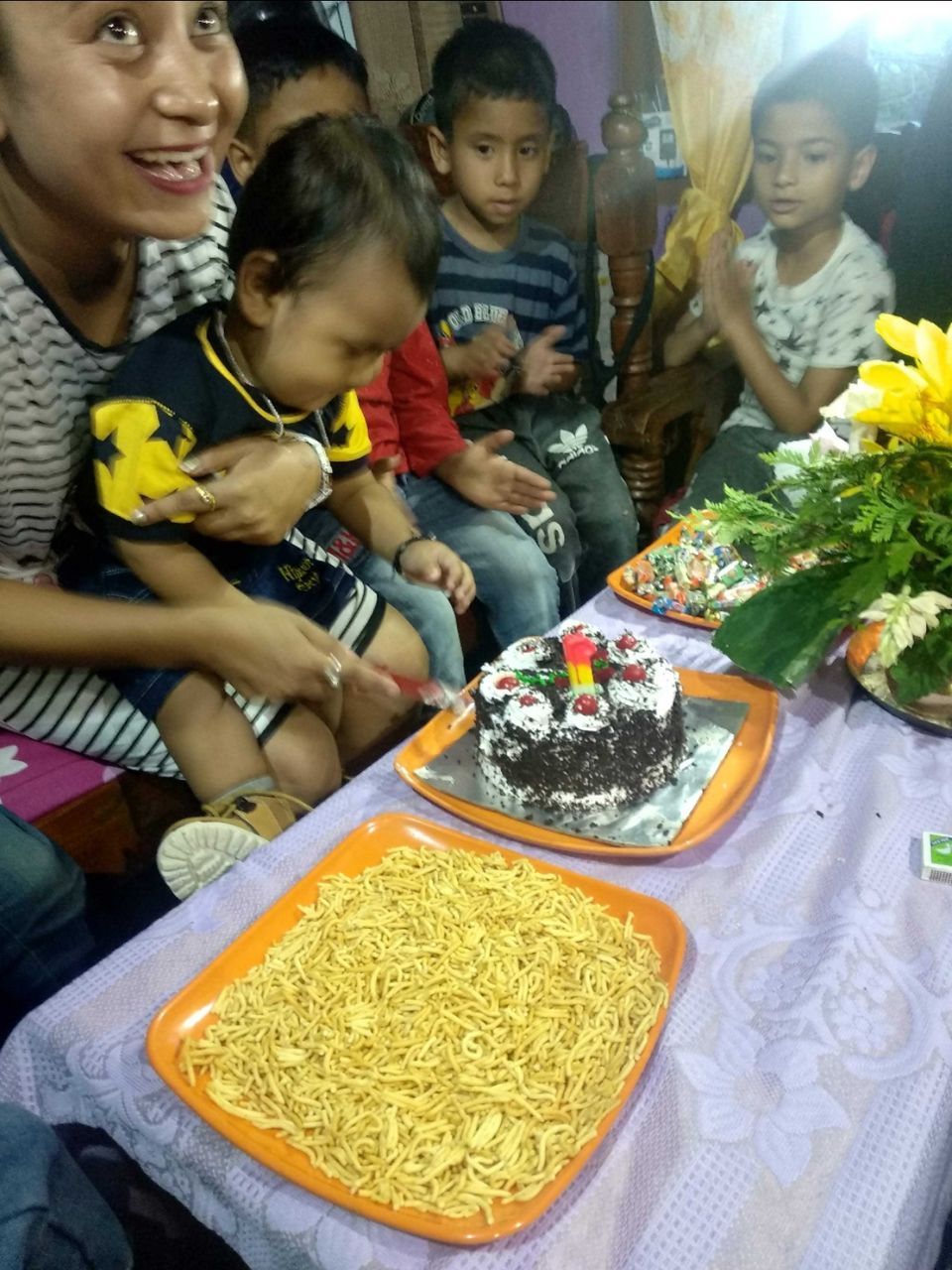 As two days whizzed by the journey ended, and I took the train back to Kolkata. Thus ended my first solo trip, leaving behind a deep sense of fulfillment, a level of a accomplishment and a desire to walk the same path, albeit a different destination!!
Frequent searches leading to this page:-
Best Darjeeling 5 star hotels, Best Darjeeling 5 star resorts, Top Darjeeling 5 point tour, Darjeeling 6 days package, Darjeeling 6 days itinerary