Well, it is no secret that Bengalis love their sweets. Be it the quintessential rosogolla or the soft sandesh, they can never have enough of it. However, they also have a thing for bakery products such as cakes and pastries and the presence of several bakeries in Kolkata (some more than a century old) is proof enough of it.
If you are travelling to the City of Joy, always remember to drop in at any of its famous bakeries as, your trip is truly incomplete without it. So, what are some of the best bakeries in Kolkata? Here's a look:
1. Nahoum and Sons
One of the oldest and the most renowned bakeries of Kolkata, Nahoum and Sons was started in 1902 by a Baghdad Jewish gentleman named Nahoum Israel Mordecai. Mordecai moved to Kolkata (then Calcutta) from Baghdad and started his Jewish bakery business by selling baked goods from door-to-door. Customers loves his products and his business began to grow in leaps and bounds. And within a decade the bakery was formed and gradually went on to become Kolkata's most renowned bakery.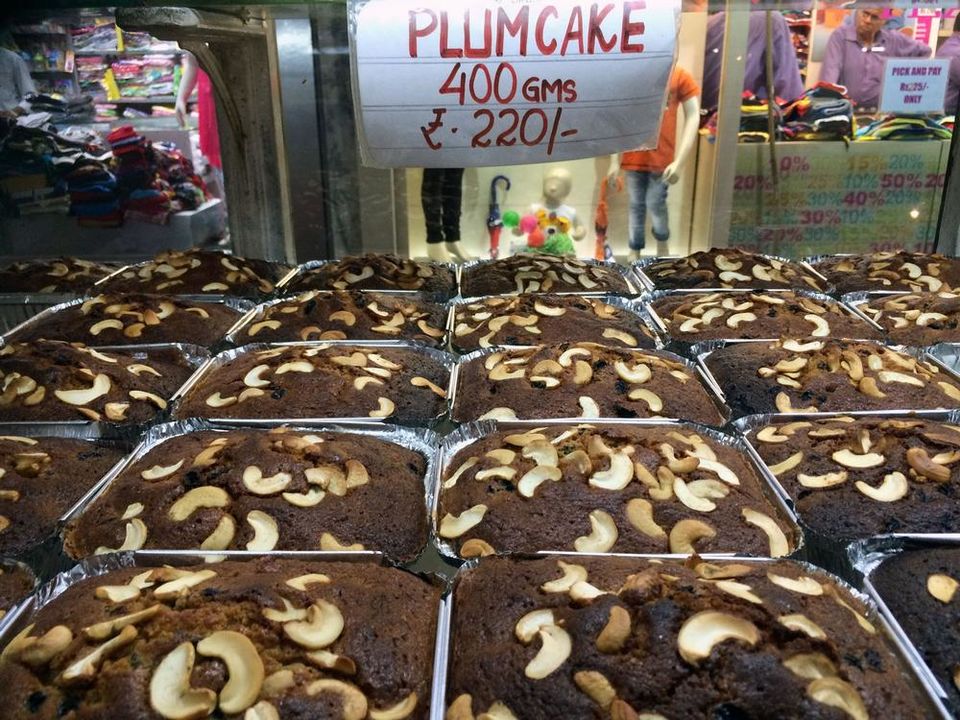 Needless to say that the bakery was also a hit with the colonizers, who often savoured their taste buds with products from Nahoum and Sons. In 1916, the bakery moved to its present location in New Market and continues to operate from there. Interestingly, even a century down the line, it has not opted for a makeover and continues to retain its age-old charm. Its grand display of bakery goodies like the almond fudge cake, baklava, cheese and coconut samosas are tempting enough to give your taste buds a high.
Iconic delicacies such as the ginger cookies, coconut macaroons, date babas, khalla bread and caca rings have not only managed to survive the ravages of time but still continue to be a hit with modern-day customers. Other must try include chocolate fudge and jam tarts. Do not forget to try the tuna sandwich once you are here.
Christmas is incomplete without the Nahoum's Plum cake. With a list of satisfied customers including the likes of cricketer Sourav Ganguly and actor Prosenjit Chatterjee, the Nahoum's is a must try.
Address: F20, Bertram St, New Market Area, Taltala, Kolkata, 700087 Phone: 033 6526 9936
Cost for 2: INR 500-600
2. Flury's
Next in line is the iconic bakery and English Tearoom named Flury's. Founded in 1927, nearly nine decades down the line, Flury's continues to be the heartthrob of Kolkatans. The joint is still famous for its rich creamy pastries, cookies, puddings and its latest entrants—exotic flavoured chocolates. Today, Flury's continues to be as popular as it used to be during the colonial era and has expanded to over 14 outlets across the city.
While the rich creamy pastries and the rum balls continue to be a huge hit among the customers, the traditional English Breakfast is a must try while you are in the city. It comprises two rashes of crispy bacon, two grilled sausages, one poached egg, two slices of bread, one grilled tomato, two-or-three buttons mushrooms, melted butter along with tea or coffee. Do not be surprised if you have to wait for an hour for this delicacy on weekends and holidays.
Another must try dish is "on toast", consisting of toasted and buttered breads with a generous spread of creamy mushroom, chicken or baked beans.
Over time, as tastes of food lovers has evolved, so has the menu. These days, one can avail the 'Jogger's Breakfast', a healthier version of their traditional breakfast. It comprises carrot/cucumber juice and high fibre multi-grain bread, egg white omelette with onion and spinach, low fat chicken sausages and rind less bacon. Decaffeinated tea or coffee is also served in the platter.
The French hearts, coffee with whipped cream, single origin chocolates are a must have in this traditional tearoom. Often referred to as the 'Queen of the Park Street', Flury's with its old world charm, continues to attract thousands of satisfied customers.
Address: 18A Park Street, Kolkata; Phone: 033 4000 7453
Cost for two: INR 1000
3. 8th Day Café and Bakery
If you are looking for an American style bakery right here in the heart of the City of Joy, you will have to visit the 8th Day Café and Bakery. One of its kind in the city, the bakery brings to its customers some of the best bakery products and even brews. Mainly it offers two major menus—bakery products and café menu. You can choose from a plethora of options here—right from New York style bagels to American style scones and even cinnamon rolls. If you love cupcakes, this is yet another place to be. 8th Day Café and Bakery offers some of the best cupcakes in the city. Choose from a variety of options such as salted caramel, red velvet, melted chocolate, and carrot cake with cream cheese icing. On the other hand, the cookies, brownies, apple pies, chocolate and lemon tarts are also some of the products worth tasting.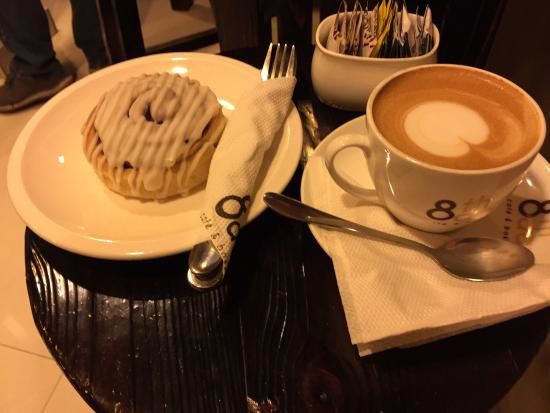 Alternately, the café menu is also equally sumptuous. It offers quiches and make-your-own-breakfast-egg sandwich. After 11 am, the bakery also serves lunch and dinner that comprises soups, salads, sandwiches, side dishes and even combos. In addition, different types of beverages—like tea and coffee are also served, both hot and cold. The ambience, refreshing aroma of baked stuff and delicious delicacies undoubtedly make every visit to 8th Day Cafe and Bakery memorable.
Address: No-6, Ground Floor, Arcadia, AJC Bose Road, Elgin, Kolkata 700017
Cost for two: INR 1000
#4. The Bakery, Hyatt Regency
Be prepared to be welcomed by the aroma of freshly baked breads and cookies, and sweet smell of chocolates as soon as you step into The Bakery at Hyatt Regency. Situated, right at the entrance of the Waterside Café, The Bakery has a fine collection of pastries, cakes, cookies and other confectionaries. The menu comprises single origin truffles, cakes, pastries, puffs and also a few choices right fresh from the oven. The cakes and the gateaux are the best for every occasion and you can choose from the grand truffle gateaux, black forest gateaux, eggless fresh fruit gateaux (2 pounds), eggless tiramisu cake, and opera cake.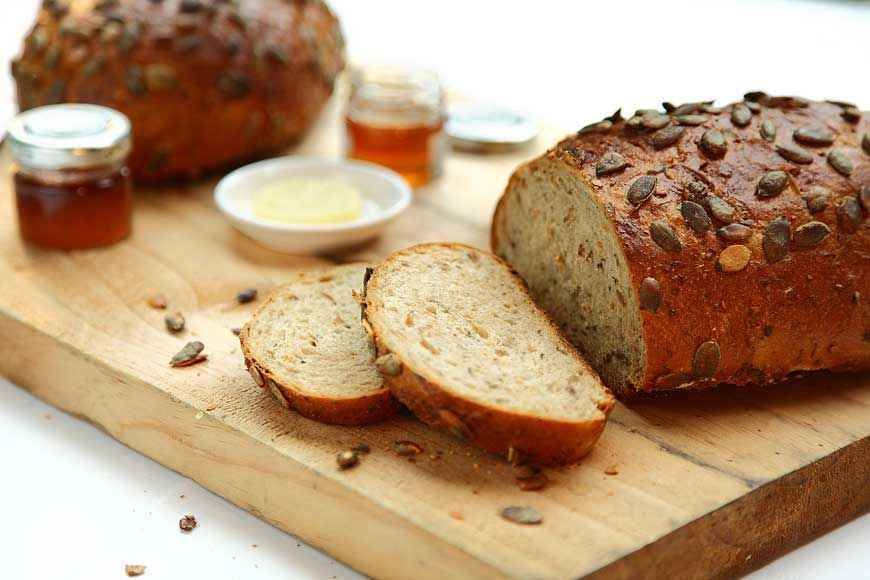 Almost all origin truffles on the menu are eggless – be it the delicious Madagascar coffee and Kahlua, Java chocolate, marzipan and date or even the mouth-watering Ecuador orange truffle. You can also choose to have something freshly baked from the oven such as Mississippi mud pie, fruit crumble, walnut brownie, date and rum slice, eggless muffins and banana breads. Other delicacies include paneer croissant and chicken tikka puff. Needless to say that all the ingredients in the menu are delectable. You can also take these back home to pamper you near and dear ones.
Address: Hyatt Regency, JA Block, Sector III, Salt Lake City, Kolkata 700098
Cost for 2: INR 2000
#5. Kookie Jar
Since its inception three decades back in 1985, Kookie Jar has gone on to emerge as one of the favourite bakeries in Kolkata. Synonymous with taste and quality, the bakery brings forth an extensive choice of confectionaries products – ranging from mud cakes, to puffs, to croissants and cookies. The USP of Kookie Jar happens to be the cakes can be designed in any shape, size, and mix as desired by you. The wide selection of cakes comprises chocolate evasion, chocolate nougatine, fresh strawberry and double truffle.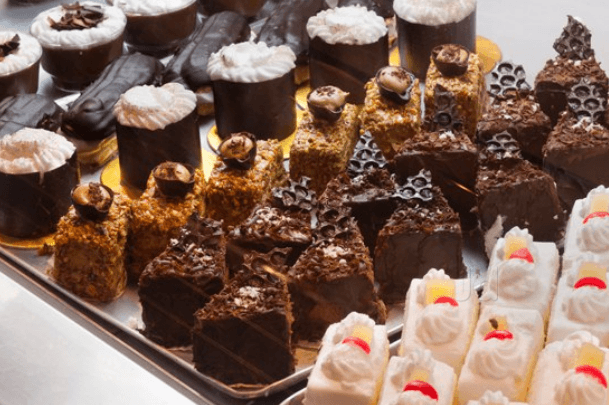 Combining along taste and quality its cookies, pastries, chocolates and wide range of deserts are equally delectable. Some of the must try products at Kookie Jar are the lemon tarts, death of chocolates and chocolate boats. If you love breads than choose from the freshly-baked breads such as cheese, masala, brown, garlic and others. Kookie Jar takes immense pride in its creations which are original, freshly made items without any preservative or artificial flavor, and hence has managed to have satisfied customers for years now.
Address: 42A, Auckland Rd, Elgin, Kolkata 700017 & several other outlets all across the city
Cost for 2: INR 550-600
To be continued in part II.
.