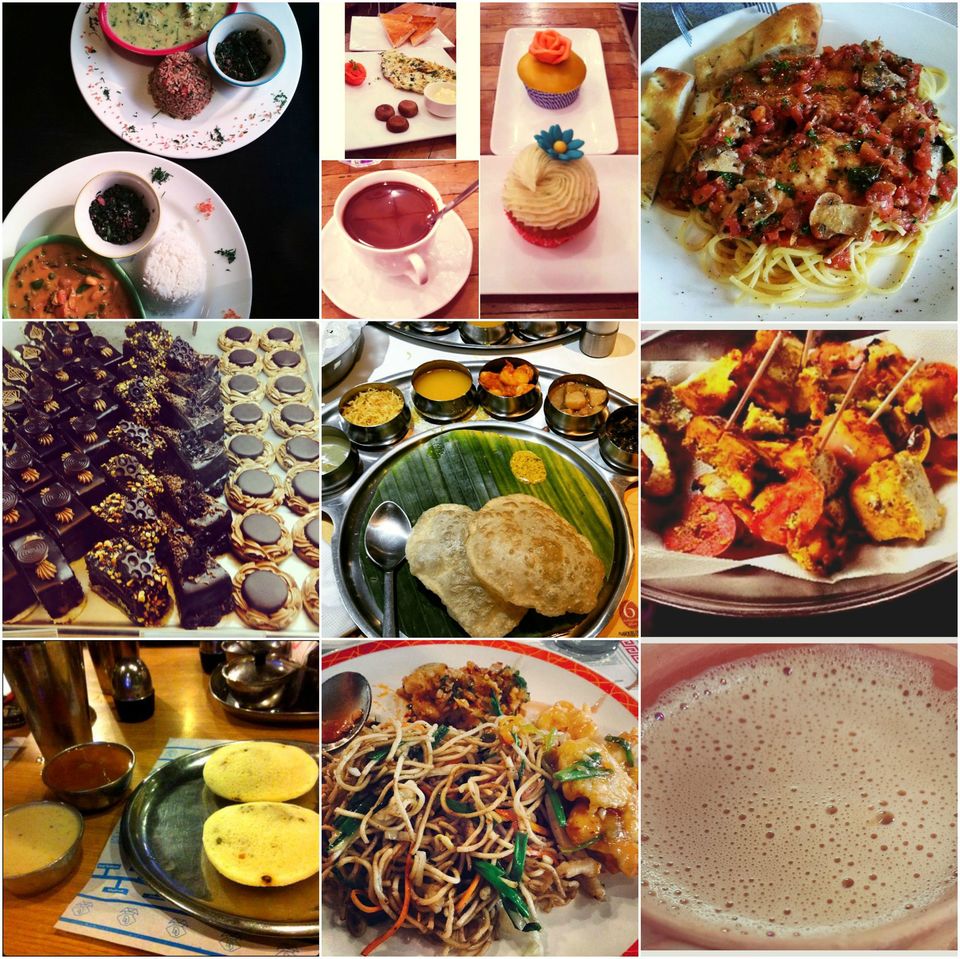 Over the past few years, I have come across a multitude of blogs that wonderfully convey the traveller's obsession with Calcutta. Yes, Calcutta. Pardon me for using the old name but I haven't really gotten used to the new, fairly cold and indifferent moniker and would like to stay stuck with the charming predecessor that I fondly associate with home. While most of these posts capture the real essence of the City of Joy and fantastically collate the most popular names when it comes to food in Bongland, there is so much more to the city than just Flurys, Nahoums, Peter Cat, Mocambo, Nizam's, Terreti Bazaar, Balaram Mullick and Puchka. Calcutta is a great place for food lovers and with the plethora of restaurants, old-fashioned food-joints and modern concept cafes, you will certainly be spoilt for choice. I have therefore listed out some eateries that you absolutely need to visit the next time you're here and for the locals who might not frequent these places, do sample their fare.
Bohemian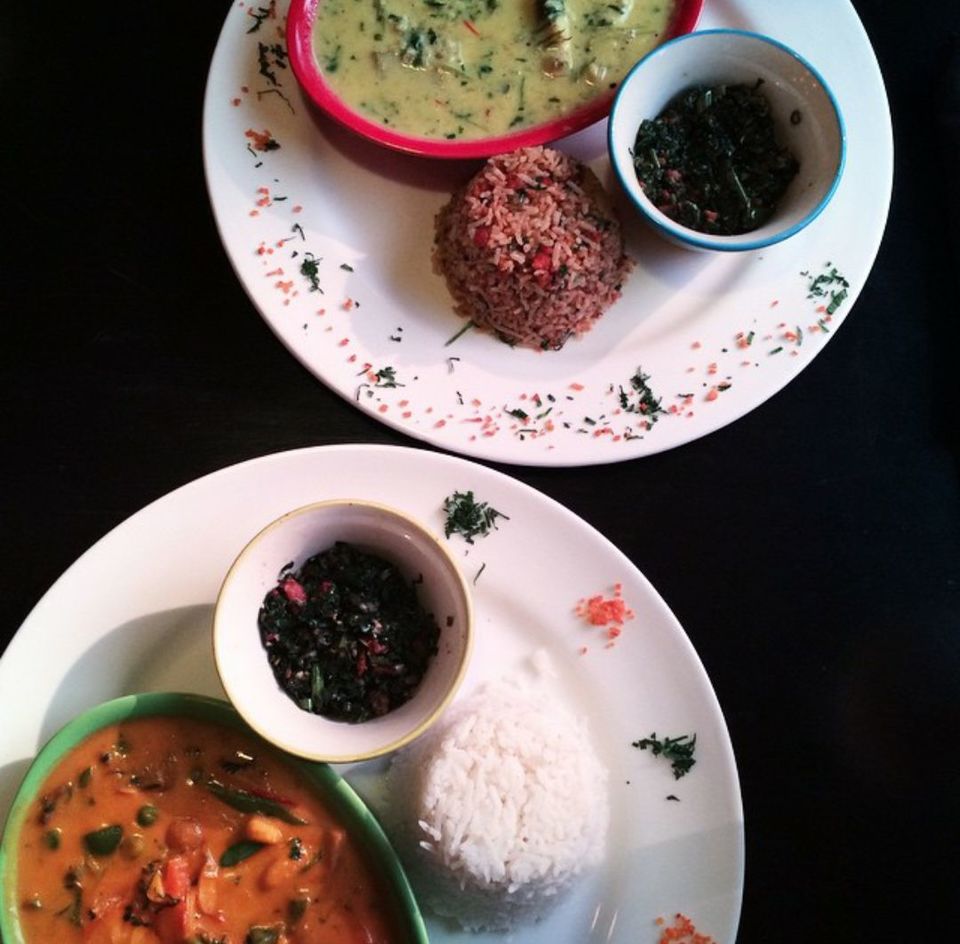 Credits: Tanvi Rastogi

Just when people thought Bengali fusion cuisine was a distant dream, Chef Joy Banerjee made it happen and perfected it in unparalleled ways. With an amalgamation of Italian, Continental and Bengali flavours, Bohemian is one place where every dish is celebrated like a festival. Right from their innovative appetizers to the generous entrees followed by the richest of desserts washed down with a Gondhoraj lemon julep or two, you will never leave this restaurant disappointed. I would personally recommend their kasundi soaked chicken escallops, their lentil risotto spoons with hilsa croutons, the chicken supreme with preserved lemon (served with rice and vegetables), almost all their fish dishes, the gondhoraj lemon pie and the fantastic rum infused death by chocolate. Vegetarian options are available too. The decor is minimal with a stunning glass wall decked up with album art ranging from The Doors to The Beatles and Creed while mellow classic rock plays all through. Bohemian is an experience and you should not give it a miss.
Bohemian is located here.


6 Ballygunge Place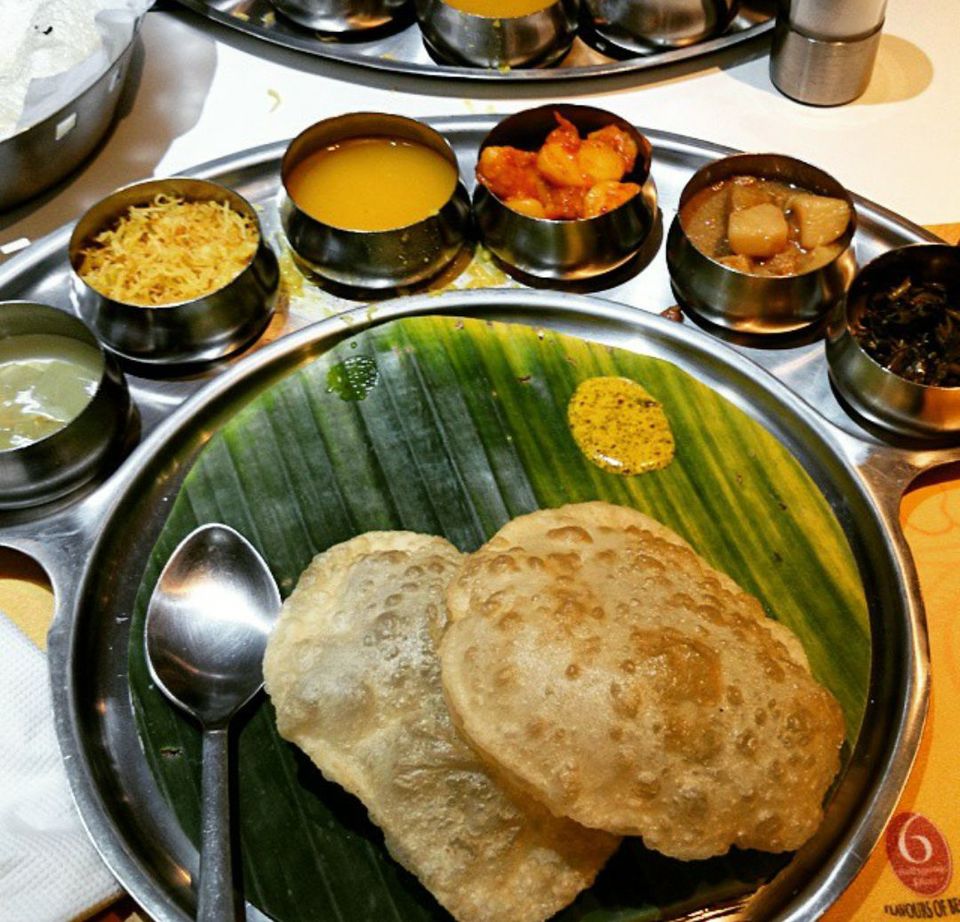 Credits: Abhishek Sinha

A warm, homely restaurant in the posh neighbourhood of Ballygunge, 6 Ballygunge Place serves authentic Bengali cuisine that is evidently prepared with a lot of care and love. The portions are generous by the standards of most Bengali restaurants and the waiters are amicable and provide excellent recommendations. I would urge you to try their lovely fish kabiraji, their home-style doi murgi, the melt in the mouth Ilish Paturi and the quintessential mochar ghonto. Make sure you also dig your spoons into their baked sandesh and nolen gurer ice-cream. Additionally, they have quite a collection of non-alcoholic drinks that are adorably named after the several streets of Calcutta. If you are in the mood to sample some traditional Bong hospitality, do stop by 6 Ballygunge Place.
6 Ballygunge Place is located here.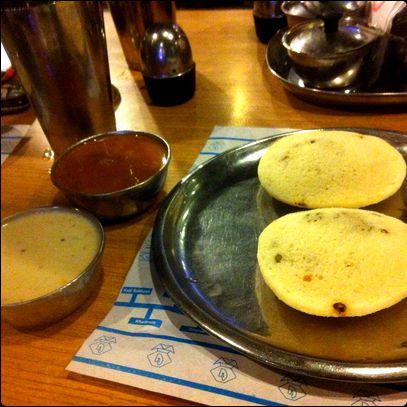 Credits: Akansha Naredy

A traditional Udupi restaurant; clean, minimal and absolutely unfussy; Anand is one of the most popular names in Calcutta, so much so that getting a table could often cost you a few hours. Located in the busiest part of town, the dimly lit interiors, the many aquariums, a makeshift map of the city in the form of a table-mat and the perpetually occupied bare-footed waiters clad in white uniforms are the most conspicuous things about this place. And the food has been the best we've had for years altogether with the several varieties of dosas, the softest idlis and vadas served with generous helpings of sambar and chutney and their tangy chaats being staples. Their tall tutti-frutti sundae is loved by adults and children alike. I must add that this place is also exceptionally friendly on the pocket considering the fact that a family of four can enjoy a hearty meal in less than six hundred bucks.
Anand is located here.

Bar-B-Q (Flavours Of China)
Credits: Rohini Dolui

I fail to understand how while celebrating Peter Cat and Mocambo, people conveniently miss out Bar-B-Q, one of the most iconic restaurants in everybody's favourite, Park Street. Spread over two massive floors in a beautiful heritage structure of the city, Bar-B-Q is divided into two wings; one that serves North-Indian food while the other called Flavours of China has tasty Chinese fare. Their menu, like their alcohol is basic but everything is delicious so do not blink twice before digging into some of their Chinese Salad, the Kung Pao Chicken, Szechuan Noodles and the Caramel Custard. While you wait for your order, the disposable paper table-mats with an elaborate explanation of the Chinese zodiac will keep you busy. Thanks to Bar-B-Q, I now know that I am akin to a sheep of mild temperament and James Dean shares all of my characteristics.
Bar-B-Q is located here.


Balwant Singh's Eating House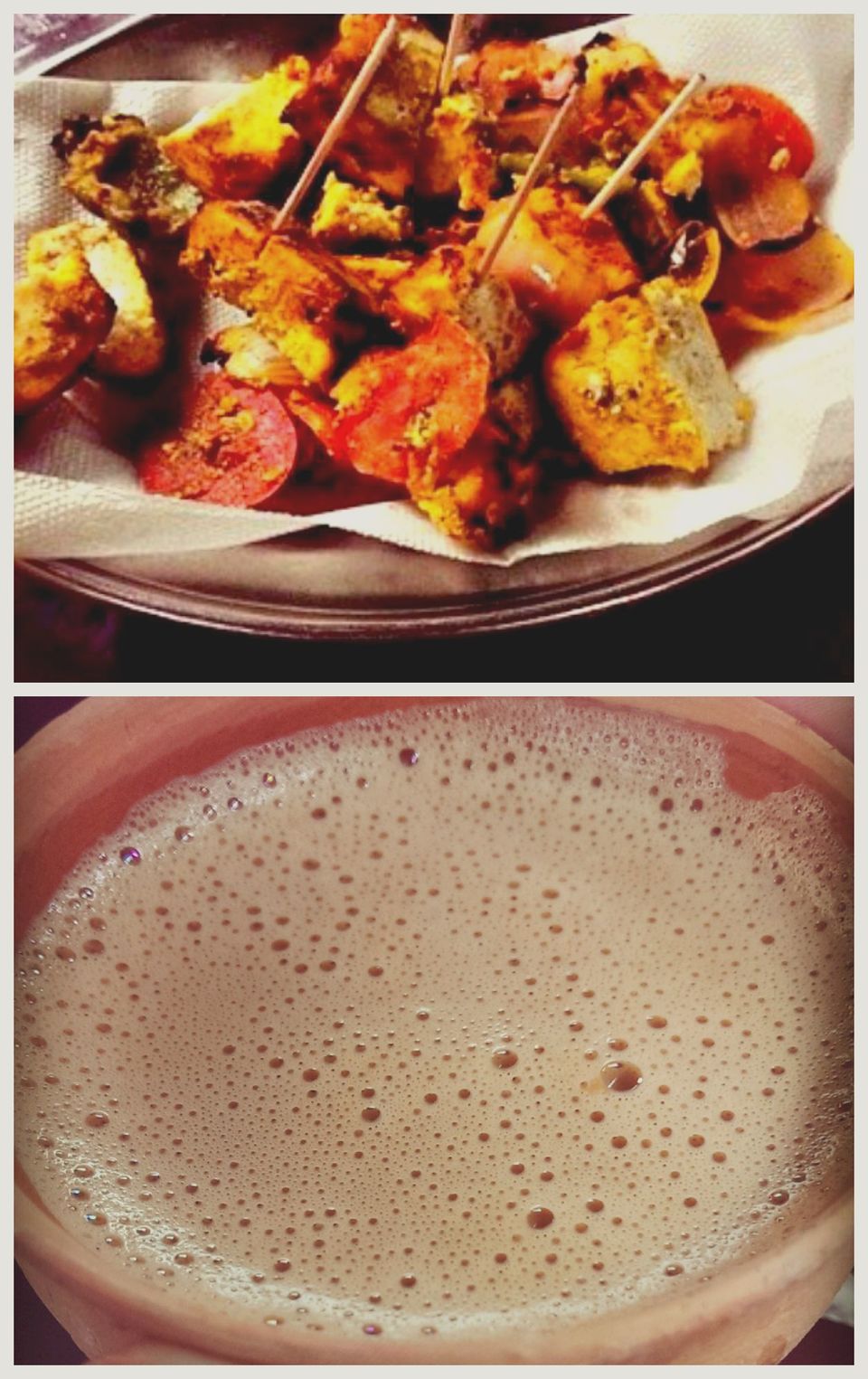 This iconic dhaba in the heart of the City of Joy serves what could be best described as "the tea of the Gods". Perfectly brewed and milky with just the right amount of sugar, it is served in an earthen kulhad, the fragrance of which only enhances the flavour of the tea. The paneer tikkas, giant nimkis and samosas are the best accompaniments to what is fondly known as 'Sardarji ki chai'. Their 'doodh cola', a surprisingly delicious concoction of milk and cola coupled with a wide variety of vegetarian North Indian fare is equally popular. While they have a few tables laid out in the plain, no-nonsense eatery and a slightly posher floor upstairs, people prefer feasting on the food inside the comfort of their cars. The crowds double during the winters because of their delectable makki di roti and sarson Ka saag. Finding a parking space is nothing less than a competition but the efficiency of the waiting staff coupled with the food, of course, will keep you coming back for more.
Balwant Singh's Eating House is located here.


Fire And Ice Pizzeria
Credits: Martina Roy
One of the first authentic Italian restaurants in Calcutta, possibly owing to the fact that is owned by an Italian, Fire And Ice is a stylish pizzeria especially popular among the younger crowds. The chefs use the freshest of produce to whip up wood fired thin-crust pizzas, al dente pastas, cheesy focaccia and luscious desserts. They also have an interesting selection of cocktails that can be served to you at your table or you could even grace their open bar with your presence. If you don't mind loud music and only care about great food, this is just the right place for you.
Fire And Ice Pizzeria is located here.


Amber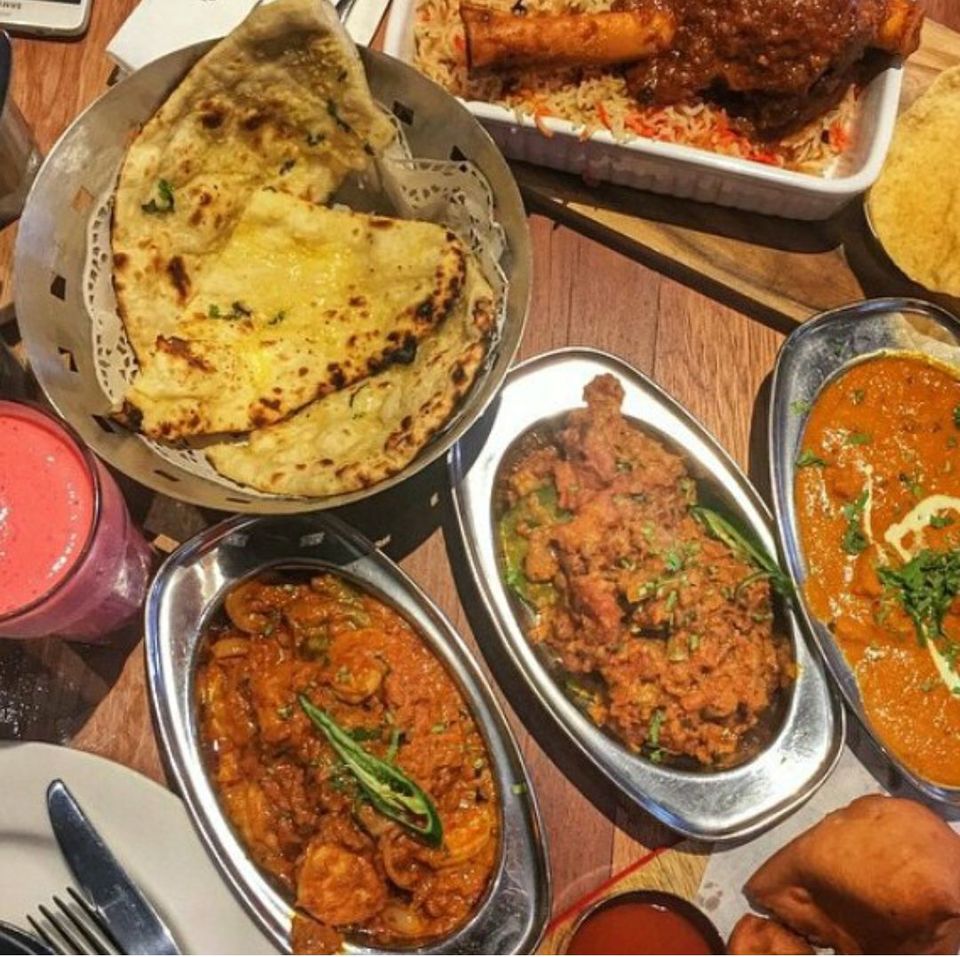 Credits: Shivam Dey

Despite the fact that it is located in a relatively shady part of town, Amber has been a landmark of sorts for Calcuttans owing to the scrumptious North Indian food served here. Right from their signature Paneer Butter Masala and the Chana Masala to their Prawn Cocktail and Chicken Butter Masala, Amber defines "finger-lickin' good" better than the fast food franchise that popularized the phrase. End your meal on a sweet note with their fruit salad with cream and there's also a bar if you are looking for happier hours. Personally, every visit to Amber brings back memories of my childhood - of family dinners and polishing off an entire bowl of vinegar-ed onions and pickle only to be chided by my parents. The scolding still hasn't helped.
Amber Restaurant is located here.


Kookie Jar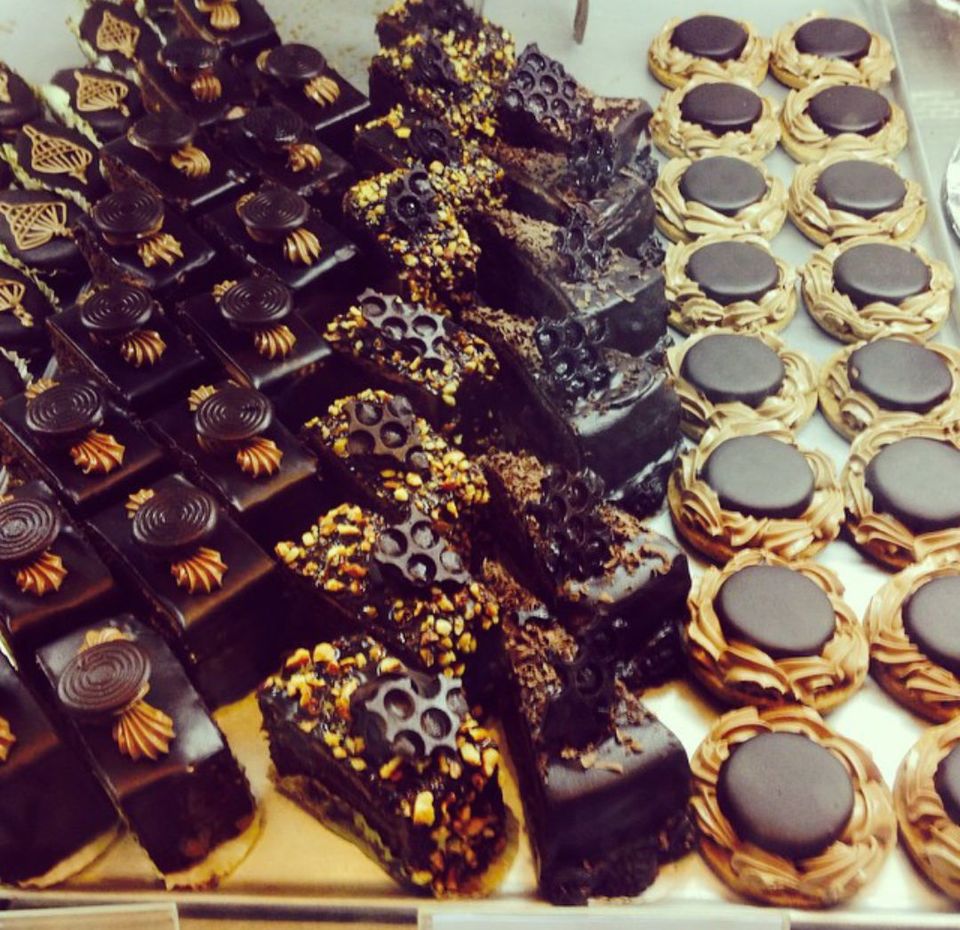 Credits: Namrata Datta

There are confectionaries and then there's Kookie Jar and Calcutta has Lovely Burman to thank for this little paradise in Didi's land. The quality of the pastries on display has been consistent considering how they use the finest of ingredients and I can vouch for the fact that the texture of their chocolate buttercream is nonpareil. Their lemon tarts, the citrus roulade, their toffee tarts, eclairs and chocolate praline pastries are the best and so are their savoury breads. What started as a tiny outlet in Rawdon Street in South Calcutta, Kookie Jar now has several dedicated cafes lining the city. If you are a local and move out of Calcutta, expect to have major Kookie Jar cravings on a regular basis.
Find all of Kookie Jar's outlets here.


Mrs Magpie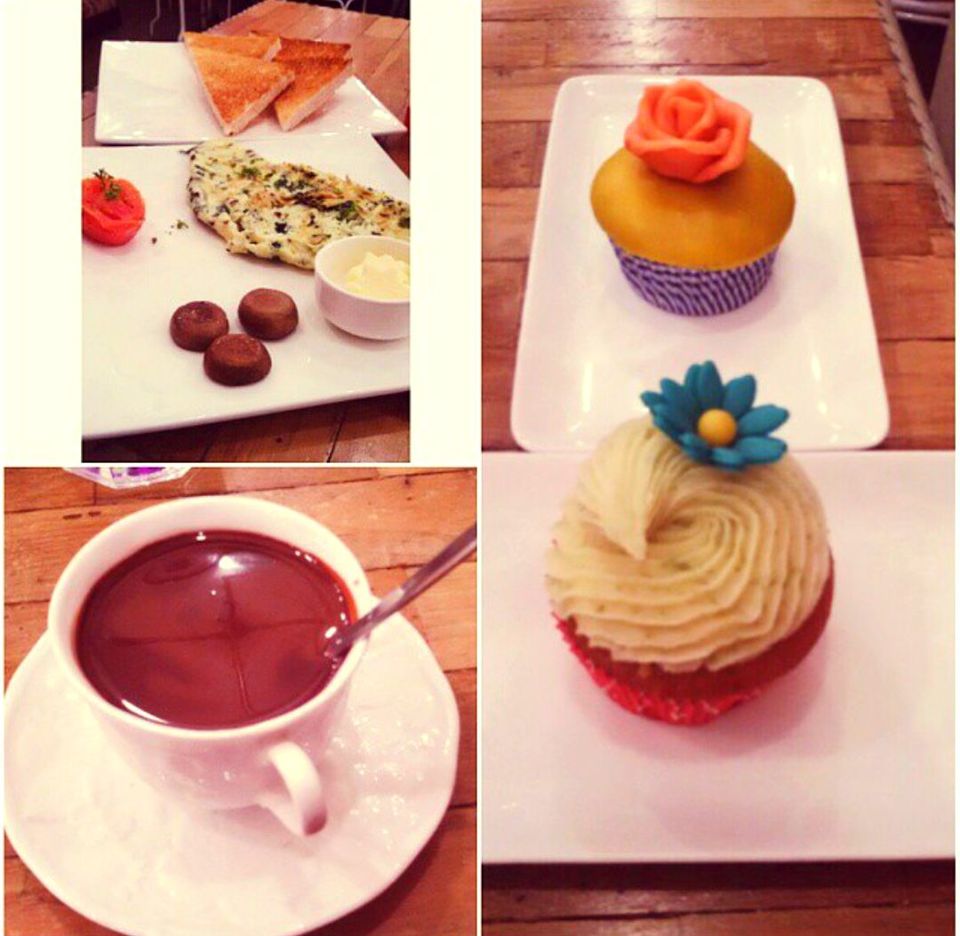 Popularly known as the 'Enid Blyton Cafe', Mrs Magpie is about all things pink, pretty and nice. Started by Sohini Basu of Le Cordon Bleu, this cafe serves the most attractive and equally delicious cupcakes in town. Their rich melted hot chocolate is like a grandmother's warm hug and ordering a large serving of the same could give you a massive sugar rush. Their finger sandwiches and fluffy omelettes are equally wonderful. Mrs Magpie is what dreams are made of and one only has to visit in order to know. Go with a nice book and come back with a truckload of memories.
Mrs Magpie is located here and here.

Pardon me for the major food porn. Come to Calcutta if in case you haven't and let it surprise you. Also, enjoy your meal!