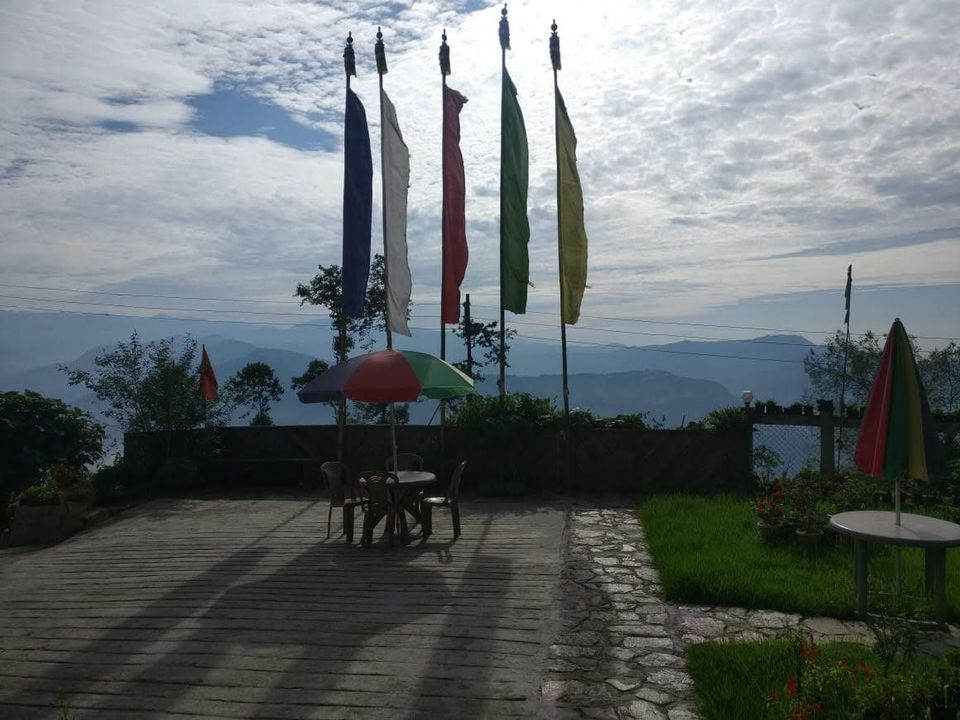 This was our one of the most awaited offbeat weekend tour more of a leisure kind to pamper our lungs and eyes. It was the mid of august, we (me with my husband, one more couple and kids) started on friday night from Kolkata. Overnight trains are available from Howrah/sealdah which takes around 10 to 11 hours to reach NJP. Alternatively you can travel through air to Bagdogra airport from NSCBIA Kolkata. (Tip: if you are travelling from Kolkata that too with a kid, it is always preferable to travel by train. Airlines charge full fare for kids above 2 years of age. If you travel by train cost involved is very less and you fully utilise your sleeping time at home while travelling in train.)
On reaching the NJP railway station one can find huge option to travel to various destinations to which NJP is the entry point. There are number of vehicles standing outside the station shouting for the passengers available both on sharing basis as well as on reserve basis. since we were four adults with two kids we preferred to prebook the vehicle (Innova) which charged us Rs. 2500 one way from NJP to Gurungs homestay. It was a pleasant journey of around 2 hours. on the way we also halted at a roadside dhaba to sip hot noodles in the chilling weather. But around 900 mtrs of road just before the homestay was pathetic. rather it was not a road as such rather a pathway made of stones and boulders with green along sides. The road was such that once you go you will no feel like coming down to the same path again but trust me it was adventurous and one of the most memorable event of the whole trip.
Then we reached the gurungs homestay. It is the most beautifully located homestay in the village. Admist the jungles and hills, it is located on the top of the tinchuley. One can have direct view of Kanchenjunga mountain from here on any clear day. It is a G+1 bunglow kind of arrangement with four rooms (attached bathroom) available for guests and a common living area with large outdoor open space in front of the bunglow, gardens, play area for kids, farming area and a hygienic big dining area with kitchen. we received a warm welcome by the owners i.e. the Gurung family. Hats off tot he driver who took us to such a beautiful destination through such a adventurous road. (Tip: There is gurungs guest house and gurungs homestay. Gurungs homestays are better located and have better service.)
After reaching we had a scrumptious homemade lunch at their dining space. some of the items were made from vegetables grown in their own farm. they also offered us homemade pickles and chutneys which were exclusive and u wont find anywhere else. Post lunch we had a short nap as we were tired due to the journey. In the evening we went for a walk along the village. it was a stretch of around 2 km full of mist and picturesque scenic beauty that we walked together. on the way we also met with few other tourist who were there staying in other homestays. The place is very less crowded and embraced with natural beauty. Nearbuy there was a monastry, the sound of chants and bells were making the environment more peaceful. we stopped at a small shop in front of a house where a lady was preparing hot momos to be served to the tourists. It was then like icing on the cake. We returned back by the time it was dark as there was no street lights to guide u to the path. In the night we played ludo, had dinner and then slept.
Next morning it was a clear day and we had an amazing view of the kanchenjunga mountains right from our homestay. After a refreshing morning Darjeeling tea and breakfast we proceeded for a local tour. The same vehicle which dropped us tot he homestay was with us. We visited Rangli and rangliot tea garden, hanging bridge and other points and returned back same day by evening. Next day we went for a day trip to darjeeling. it is just a one hour drive from tinchuley. On the way we visited lamahatta. In darjelling we visited Happy valley tea Garden and factory, Batasia loop, the passing by heritage toy train, mall road etc. There was a local market near mall road where we had lunch and did lots of shopping at a very reasonable price. we returned by the evening.
Next day morning again we were very lucky to once again have the view of amazing kunchenjunga. In the morning we went for a short village walk to feel and enjoy the bliss of nature. After lunch we proceeded for NJP railway station to catch the train to Howrah/Sealdah. We raeched sealdah next morning with memories to cherish forever.