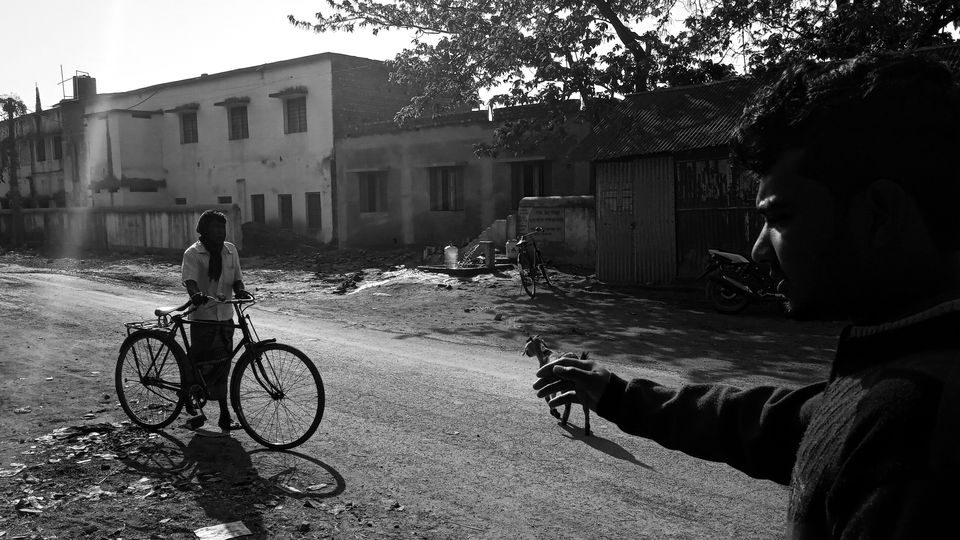 Far from, the cacophony of the cities, villages provides with the peace of mind to both mind and body

After a long period, I visited my native. It was a short but yet a very memorable trip. It was a sudden one. Earlier, I planned to travel by train but due to some unavoidable reasons, I had to travel by bus. I boarded the bus from Esplanade at the wee hours of the morning. The bus was bound for NJP via NH34.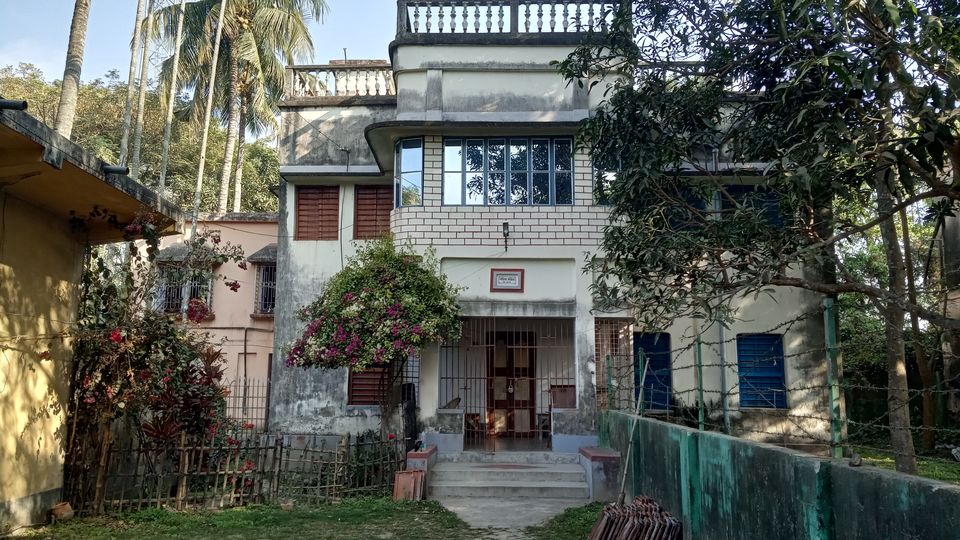 Buses that cover long distances, makes a halt of around 30 to 40 minutes, at a place called Krishnanagar (Panthatirtha). This place is also of a geographical importance. The Tropic of Cancer 23 1/20 North Latitude passes through this region. Around 11:00 in the morning, I reached Krishnanagar, where I freshened myself with some snacks and tea. Other travelers are either having lunch or snacks.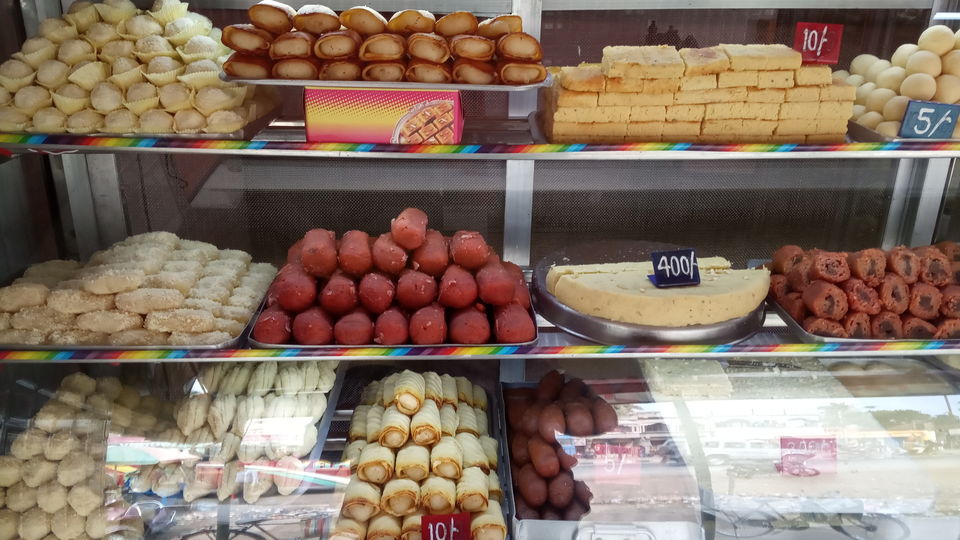 I reached Bethuadauri around 1:00 PM. The place is famous for its Deer Forest. From this location, I boarded a Toto, which is somewhat similar to that of an Auto, and reached my village home around 1:30PM. The greenery of the fields on both sides of the road and are much pleasing to the eyes.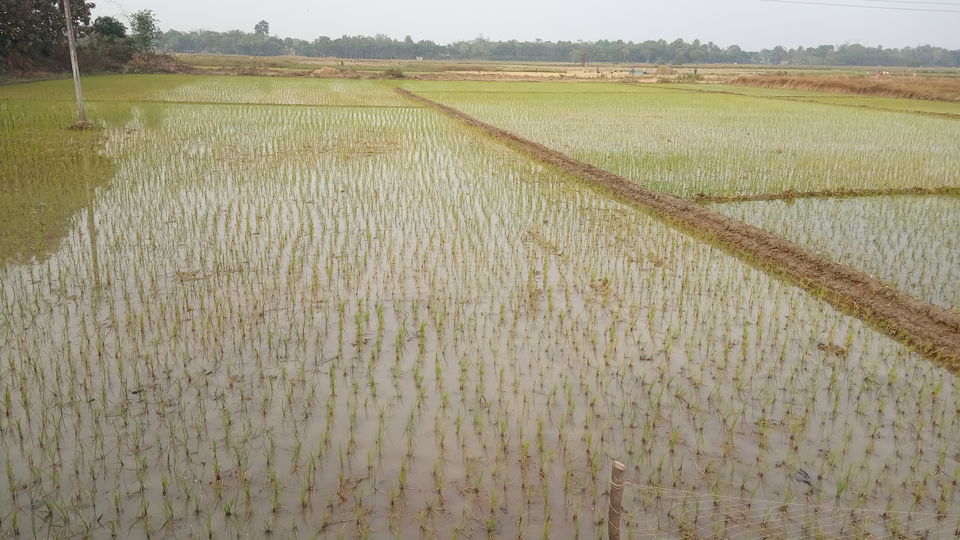 My village is located in Nadia district, in the North 24 Parganas. The name of my village is Birpur. The nearest railway station is Bethuadauri and is located 150 kms away from Kolkata.
The shops were all closed for lunch as it was mid- afternoon. Their way of living is very systematic. People start their day around 5:00 in the morning until 12:00 PM or 12:30 PM in the afternoon. Then they close down for lunch and little rest. Again; they resume business from around 4:00 in the evening until 8:00 at night. The folks generally go to bed by 10:00 in the night.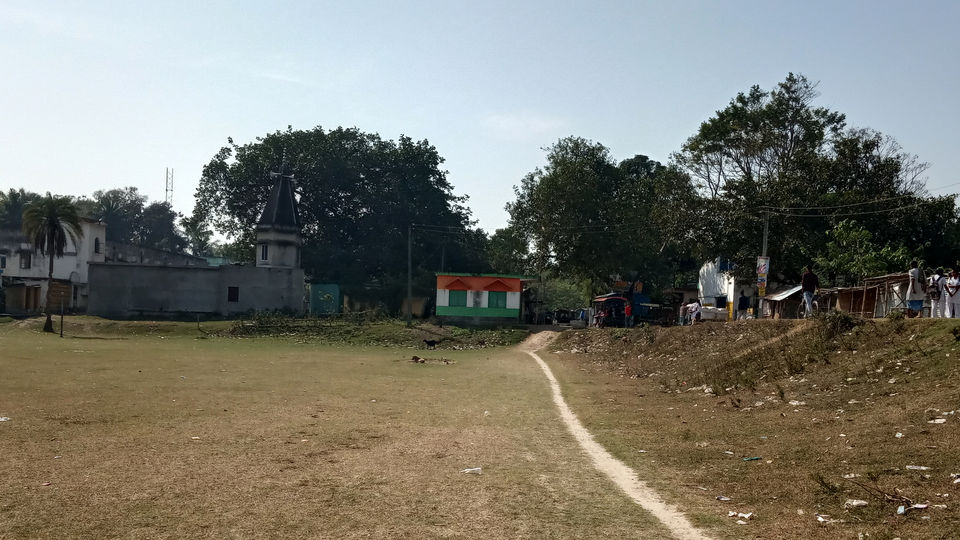 My grandparents were eagerly waiting for me. I got freshened up and had lunch with my grandparents. After a 5 hours long journey, I took a nap until evening. In the evening, I had some chitchat with the relatives, had dinner and went to bed.
The following day, I visited the end of my village. This place is known as Birpur Ghat. There are many shops, temples, in this place. There is also a river passing by called Jalangi.
Here is the picture of the same.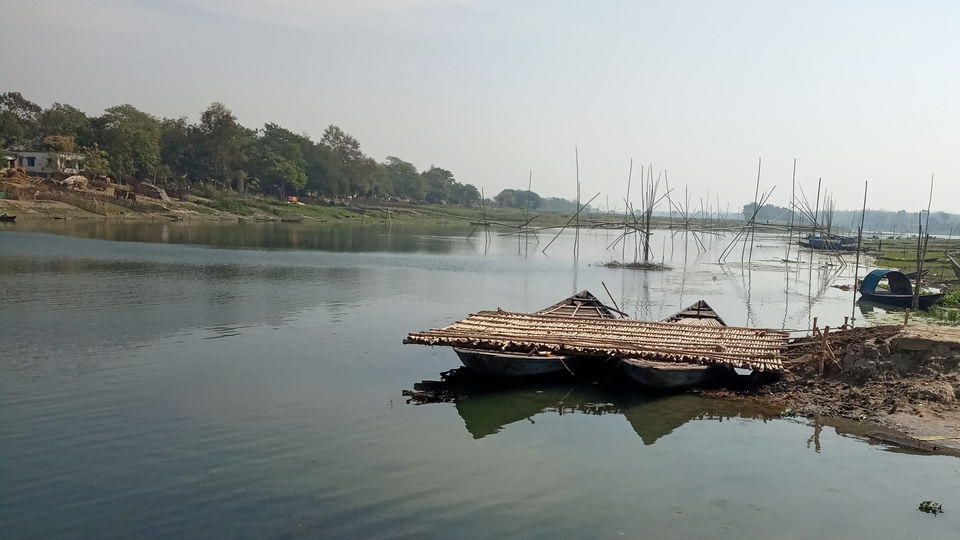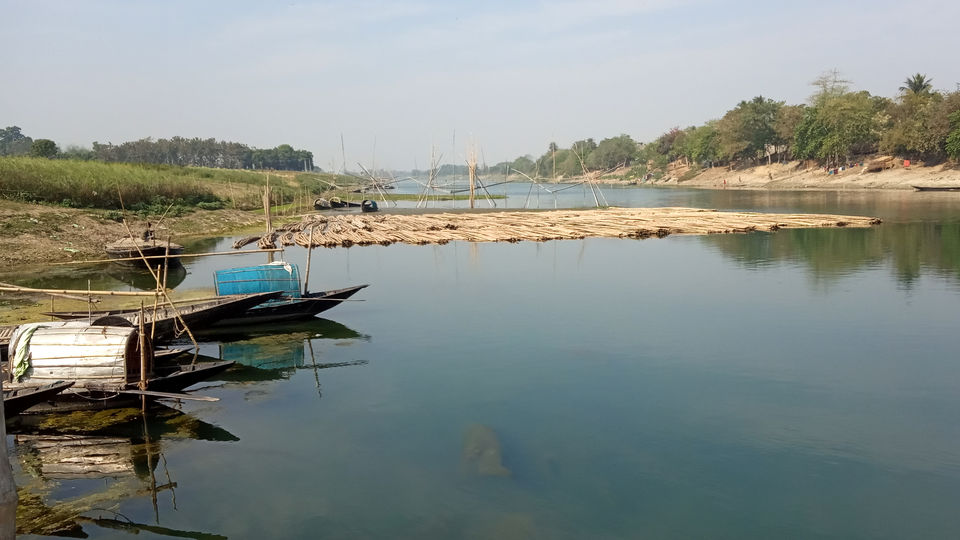 It has dried now and become smaller, but earlier the river was much wide and a continuous flowing one. I have heard from my dad, that during his tender age, he witnessed Gangetic Dolphins during the rainy season.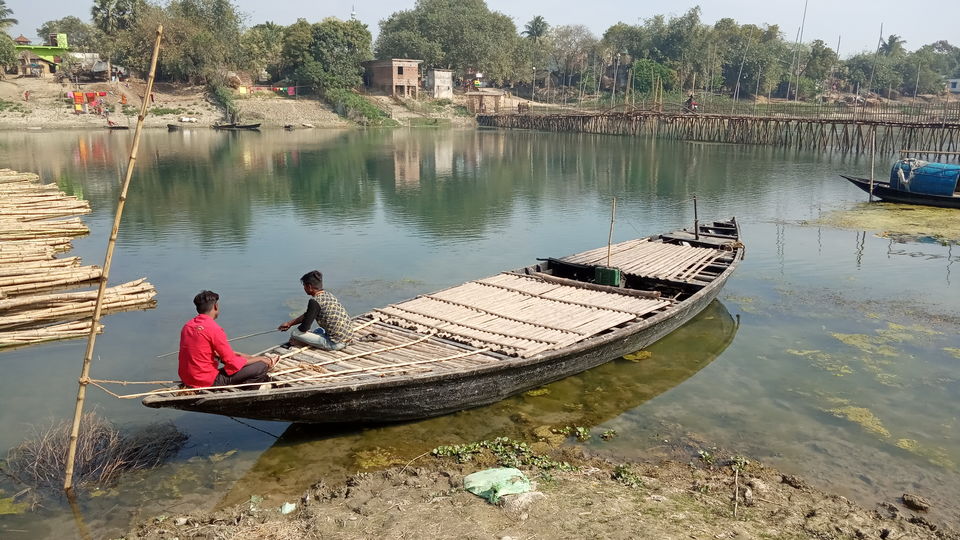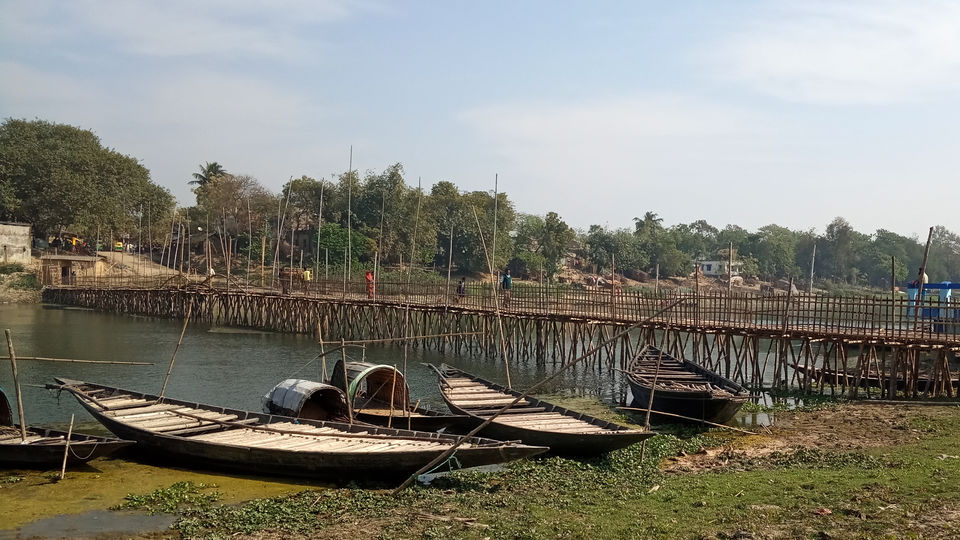 Now, let us discuss about the morning breakfast that is available all along the roadside at every bus stop.
Interestingly, foods prepared that may taste somewhat similar but the prices varies greatly as compared to cities like Kolkata. In Kolkata, for Rs. 10/- you will find 2 Kachoris but in my native it was 4 Kachoris and of the same size.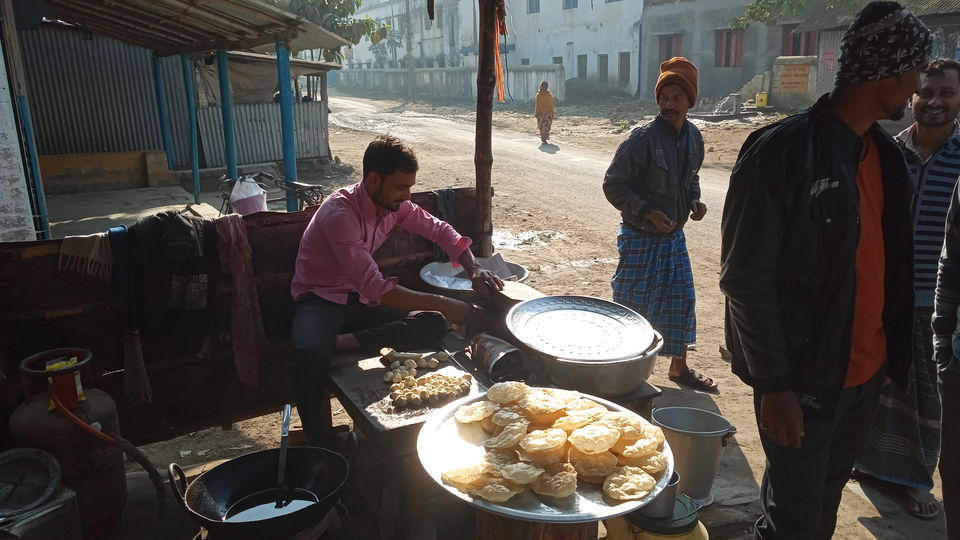 After breakfast, I went to visit the High School field, which is just next to my house.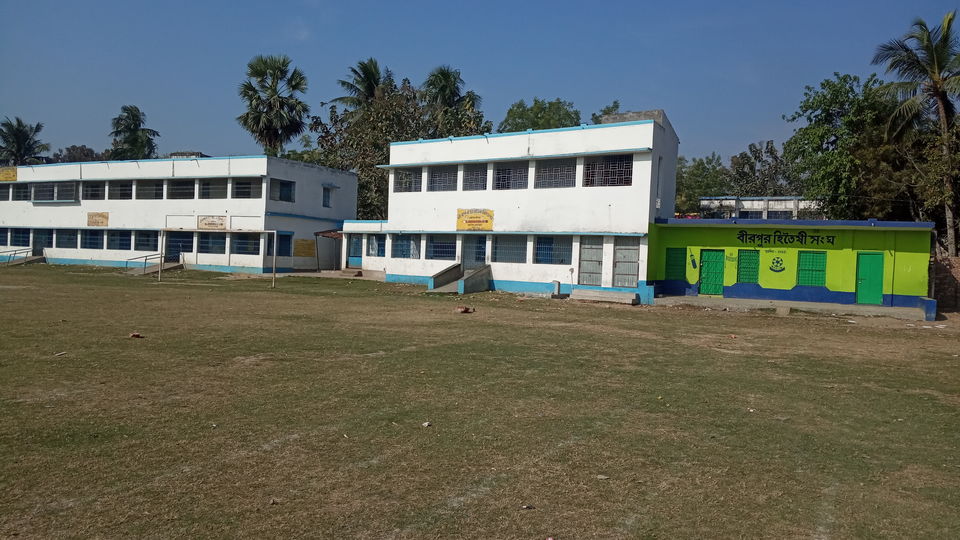 Every day, during afternoon, a marketplace is organized at various places in the village. The location differs on a daily basis but is fixed on that particular day only.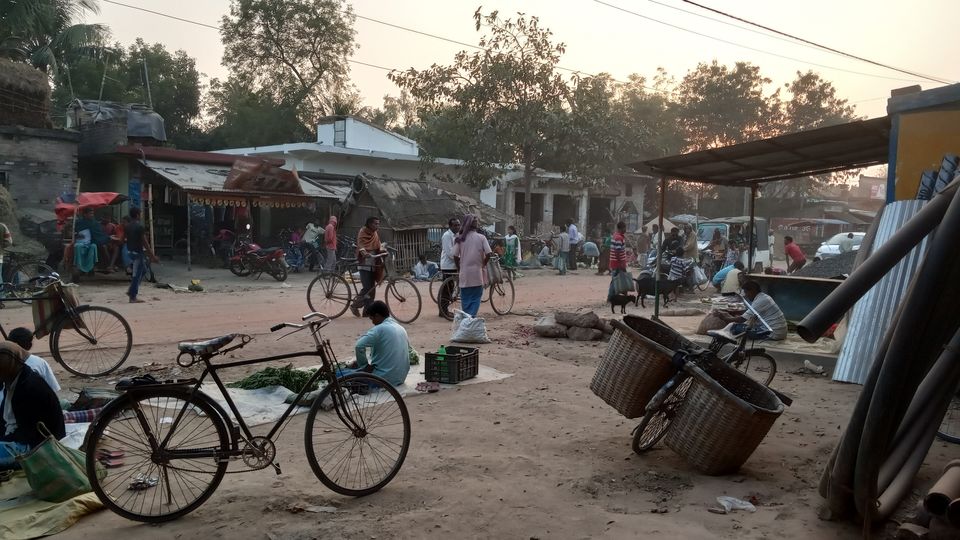 Finally, the day came when I had to return. I bought a ticket of Hazarduari Express from Bethuadauri to Park Circus via Sealdah. This train was bound for Kolkata Station.
So, I got down at Barrackpore Station and boarded another Local train for Sealdah.
After arriving at Sealdah, I moved towards the South Section, to board a train home and finally got down at Park Circus Station.