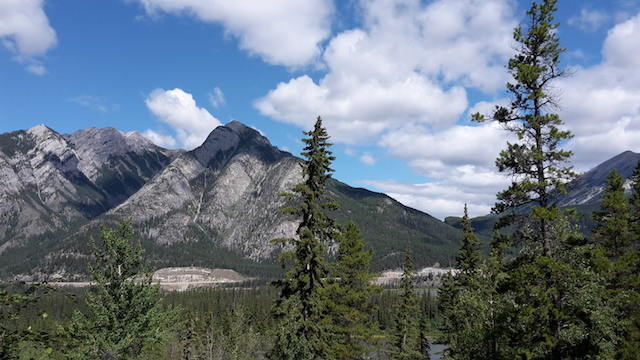 British Columbia is a place of immense natural beauty that boasts dozens of spectacular places to explore. In Canada's westernmost province, you can expect towering mountain ranges, stunning coastlines, dense forests, icy blue lakes, and abundant wildlife. This is one place where I was actually stunned by the number of trees growing everywhere. Some googling and I found out that two-thirds of the land - 60 million hectares - is covered in trees. We traveled to Vancouver, Vancouver island, Whistler and Banff.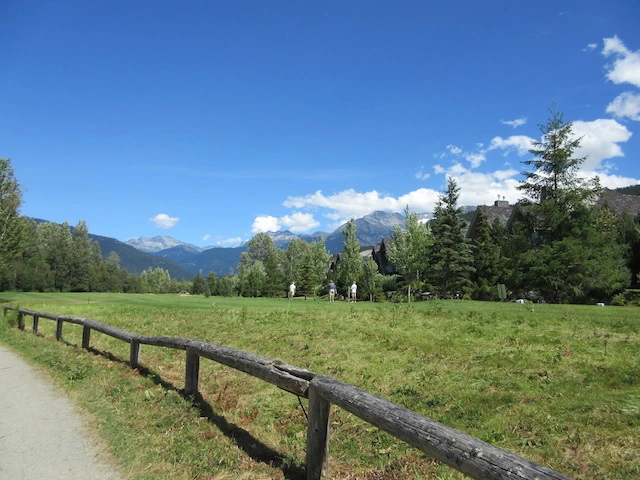 VANCOUVER
We started off in the biggest, most populous city. Vancouver was recently ranked as the third 'most liveable place in the world' for its high standard of living and quality of life. Nestled between the Pacific ocean and the coastal mountain range, this gives the city a stunning backdrop. The city has it all - mountains, oceans and forest. The people who live here are very outdoorsy... weekends mean trekking, cycling, kayaking. It is also a very cosmopolitan city - 40% of Vancouver's total population is made up of immigrants. That was another thing I noticed - there were so many Asian people around! Pro tip: Vancouver has very rainy weather.... it rains 160 days in a year. Always carry a wind-cheater or umbrella to avoid getting caught.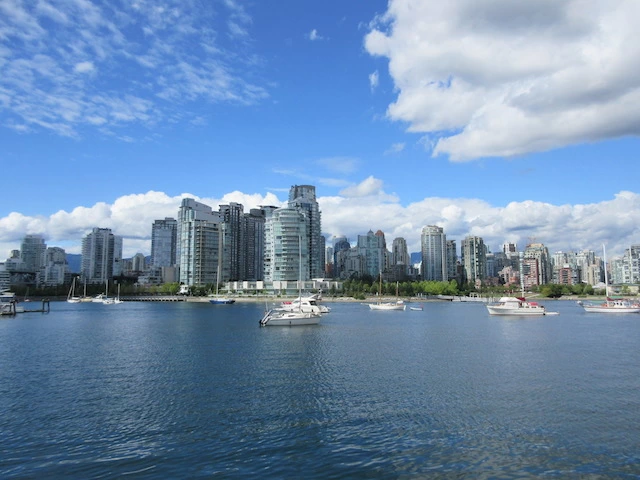 Gastown District - This is the oldest area of Vancouver. Founded by a sailor 'Gassy Jack', this neighbourhood, is now a trendy place filled with art galleries, boutique shops. There is a statue of Gassy Jack on a street corner, and another popular attraction is the steam clock. This antique clock is powered by steam from pipes that run underground, which used to bring heat to the surrounding buildings. Every half hour and hour, the steam pours out of its little chimneys and makes the clock whistle a tune.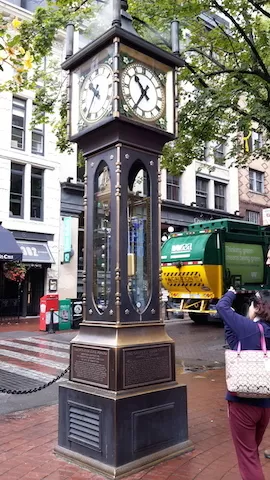 Stanley park - Larger than central park, this is the best place to relax, take an evening walk, cycle, or have a picnic on the grass. The park is entirely surrounded by water, you will have to cross a bridge to get there. The Vancouver aquarium is also located in this park, but we didn't go there.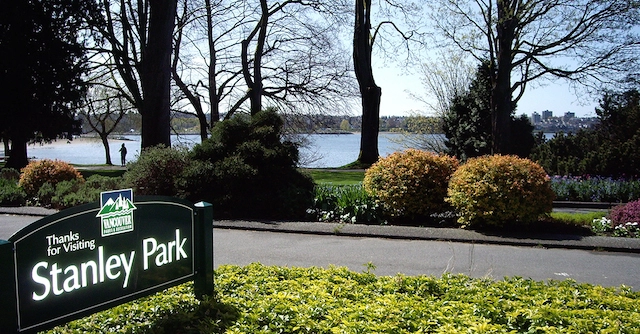 Richmond night market - This is an Asian night bazaar of sorts, that happens very weekend during the summer months in Richmond area. Expect a crazy amount of people, Asian food stalls, toy stores, knick knacks, amusement park rides. This place is almost entirely dominated by the Asian population, so much that it felt like we were in China instead of Canada! There was a lot of good and cheap fast food, so we stuffed ourselves with the treats of various stalls. We tried some fusion food like a ramen burger! (deep fried noodles in a bun)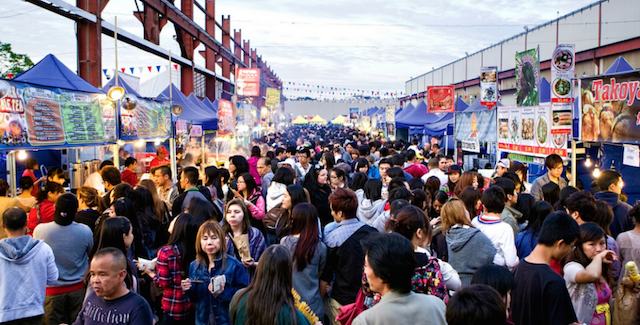 Grouse Mountain - This is one of the main attractions of Vancouver, and one that I enjoyed immensely. It starts with a cable car ride up the mountain. This skyride takes you through the clouds, and gives you an awesome view of the city below.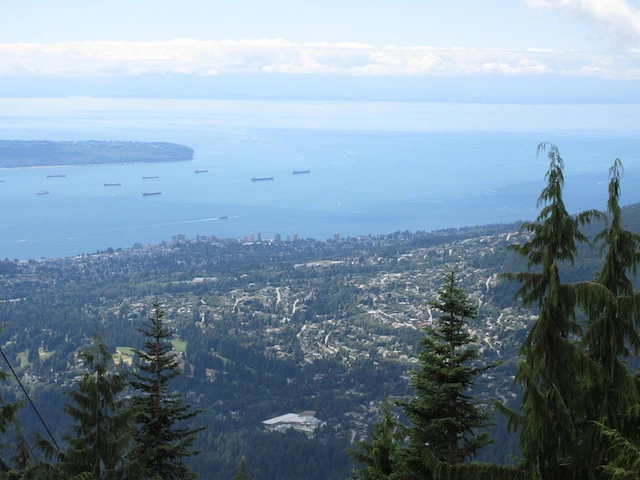 If you feel like burning some calories instead, take on the Grouse grind challenge. It's a thigh-burning 90 minute trek up the mountain. Once on top of the mountain, make your way to the Grizzly Bear Habitat. Grinder and Coola, are two resident Grizzly bears, who were rescued as cubs and have now been at the refuge for endangered wildlife for 16 years. You can watch them from outside the habitat, they swam in their river, climbed over boulders and logs, and grunted to each other.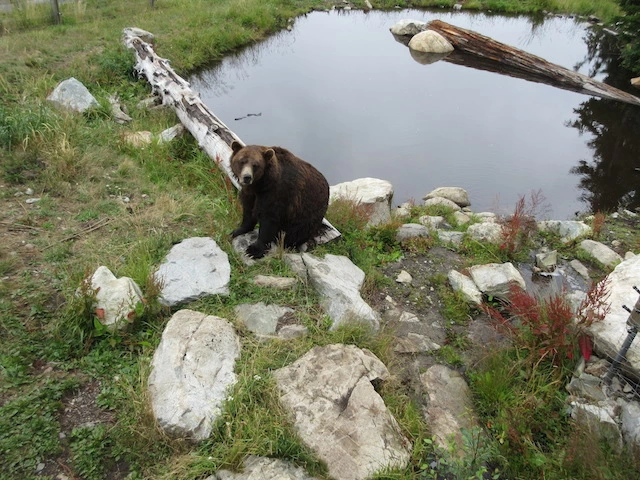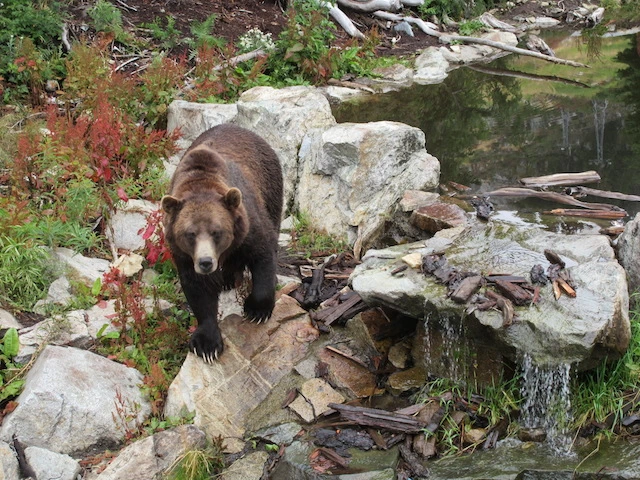 Also don't miss the Lumberjack show! The daredevil and comedy antics of these performers are very amusing, for both adults and kids. There's a lot more to do at sky mountain - ziplines, shows, paragliding, and winter sports for when it snows.
Capilano Suspension Bridge Park - This is close to Grouse mountain and is worth a visit on your way back. One of the most popular tourist attractions in Vancouver, the suspension bridge stretches 450 feet across and 230 feet above Capilano River. The entire bridge sways and shakes as you walk on it, which is quite thrilling.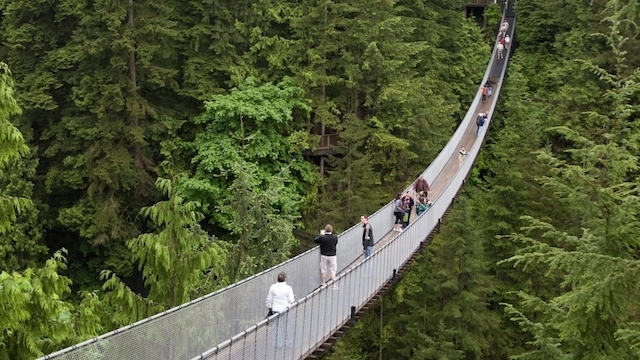 For those who prefer things a lot more stable, there is also the Cliffwalk. This is a steel and glass walkway around the cliff, with great views of the river and forest below.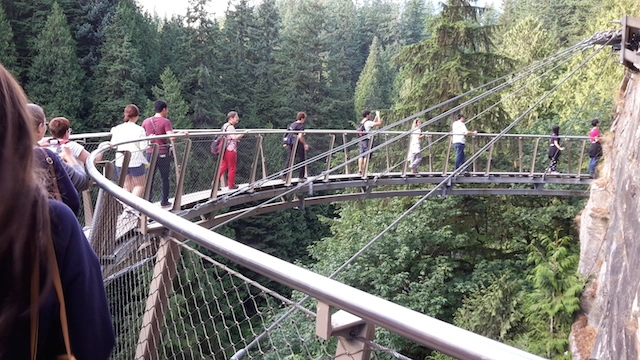 Besides this they also have the Treetops Adventure, with suspension bridges between tall trees (good for kids to run around on) and a Raptor show, where you can learn about birds of prey and even hold a hawk! Pro tip: This place is super crowded on weekends... try to go on a weekday morning.
Granville Island - The island is connected to to the mainland by a bridgem but you can even get here by tugboat. It is of the city's most important cultural districts with theatres, artisan workshops and craft studios. There are lots of restaurants, the most famous being the brightly yellow-coloured 'Bridges'. You can have a fresh meal of salmon or mussels on an outdoor table by the water's edge, while watching the boats crossing. You can indulge in some water activities as well, we went for a kayaking session and got to see someone learning flyboarding. Once he had mastered the trick, he looked just like Ironman! Granville island is also famous for it's public market ,which is open all day, every day, selling fresh produce, seafood and gourmet goodies.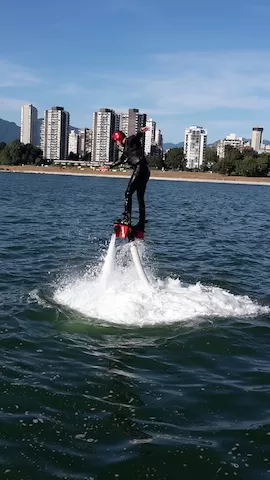 VANCOUVER ISLAND
There are a lot of little towns you can explore on Vancouver island. We decided to visit the 3 towns of Victoria, Nanaimao and Parksville. How to get there? Take a BC ferry from Tsawwassen Bay ferry terminal to Swartz Bay Ferry Terminal north of Victoria. It's a 45 minute cruise. The ferry is big enough to take cars as well, so you can drive on and drive off, like we did. Pro tip: Go on the top deck of the ferry and keep your camera handy. Its common to spot dolphins along the way.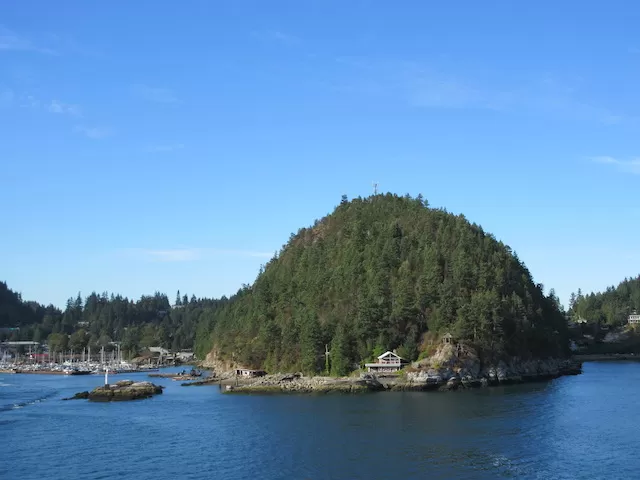 VICTORIA - The capital of British Columbia (no, it's not Vancouver!) This quaint, charming, colonial town will steal your heart. Beautiful and historic, it is known as the Garden city.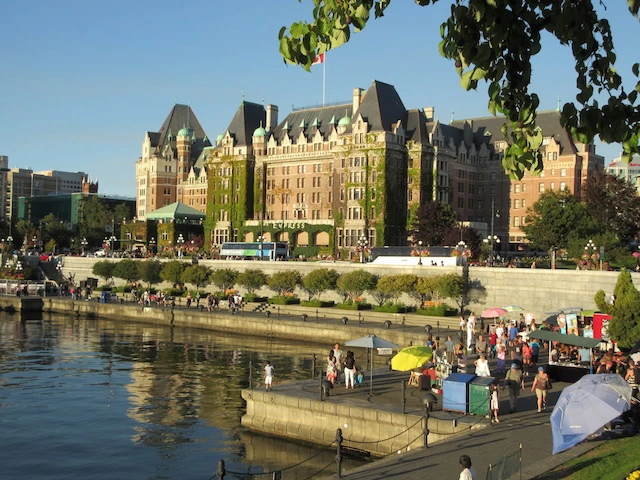 The best way to experience it is to take a Harbour taxi - a cute yellow and black boat with a guide on board who points out all the monuments and sights along the way and talks about them.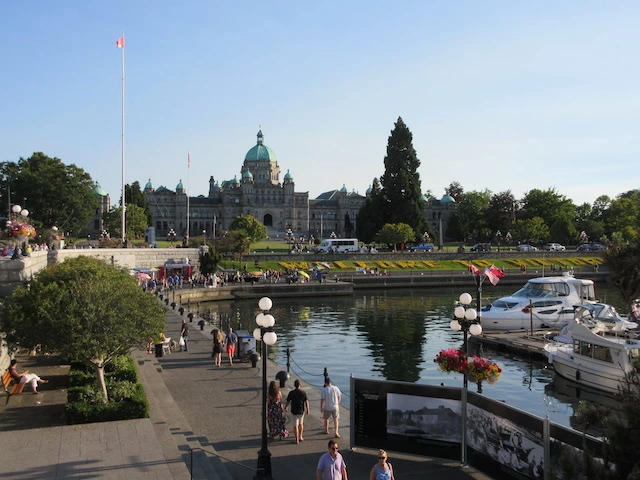 For a burst of colour, visit Butchart Gardens. We did not manage to go here even though it was on our list, it's a world-famous stunning 55 acres of gardens, one of the best in the world.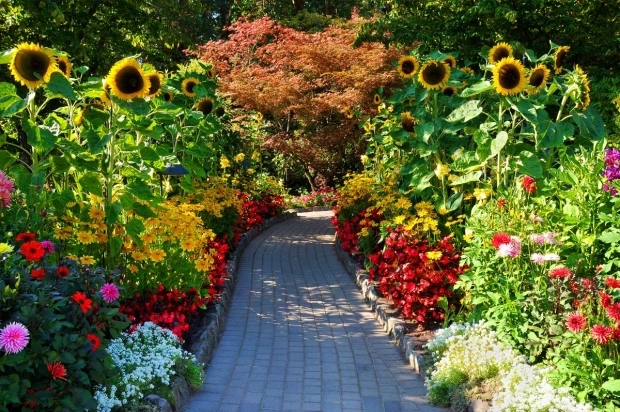 A lot of people come to Victoria to do Whale Watching. There are many companies, we went with Eagle Wing Tours. The boat was big and comfortable, they provided us with warm jackets as it gets pretty cold out on the open ocean for 4 hours. We saw a pod of killer whales (orcas), humpbacks, seals, sea lions. It was a crazy experience, and I definitely had a 'whale' of a time.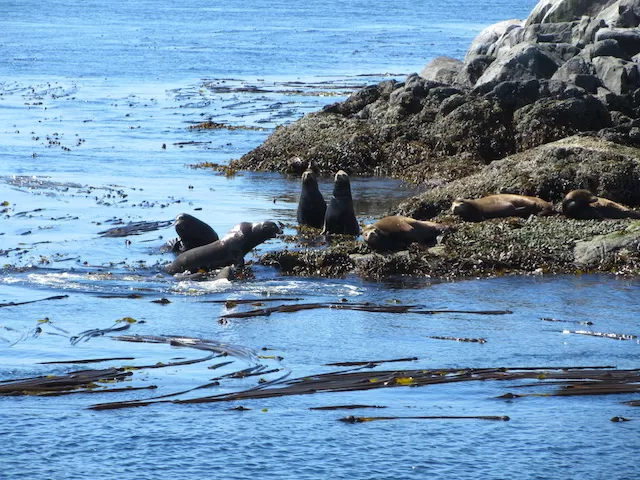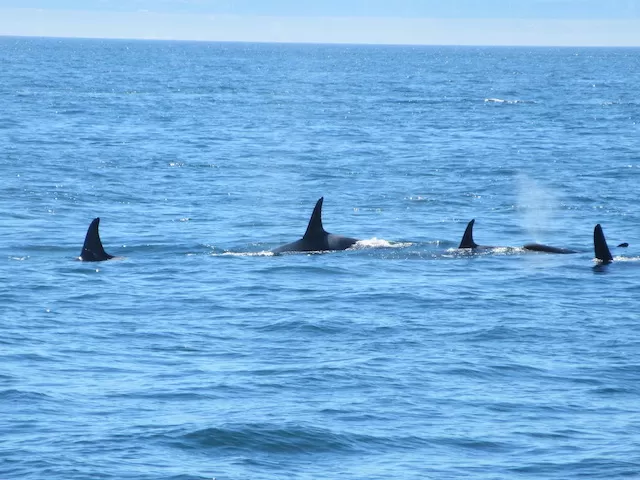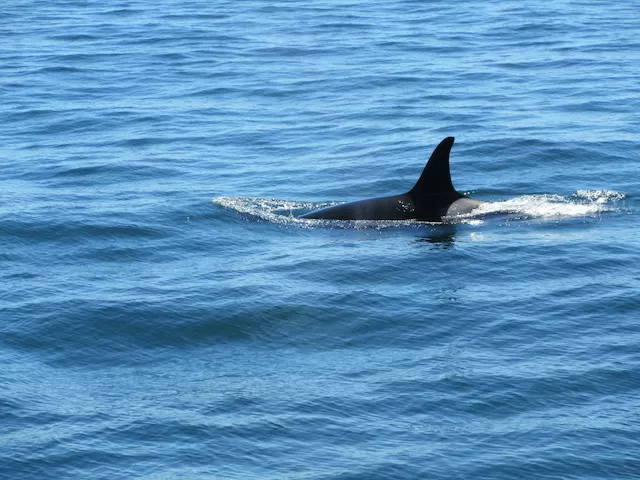 For an adrenaline rush, try Dirt Biking. Westshore Motocross has tracks for beginners and experienced riders, they even have bikes and gear for kids. An expert shows you how to use your bike, don your safety gear, and you are off, jumping the mounds and ruts, careening downhill and kicking up mud. Pro tip: they give you boots, track pants, a jacket, helmet and gloves so that your clothes don't get muddy.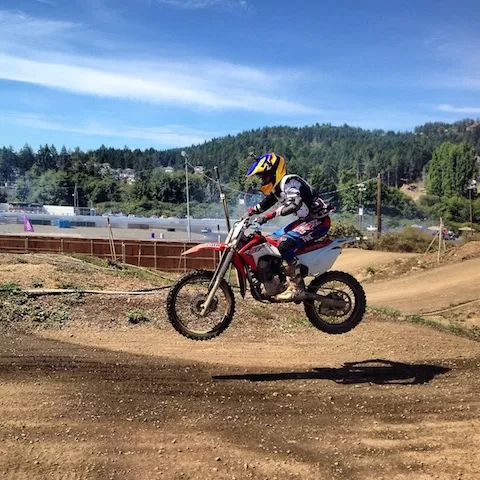 Hungry? Check out Red Fish Blue Fish on the pier at the end of the Victoria inner harbour. It is housed in an old shipping container, and is so famous it has people standing in long queues just to get a quick bite. We tried the tempura cod and the albacore tuna, and it was fresh and flavourful, just as promised.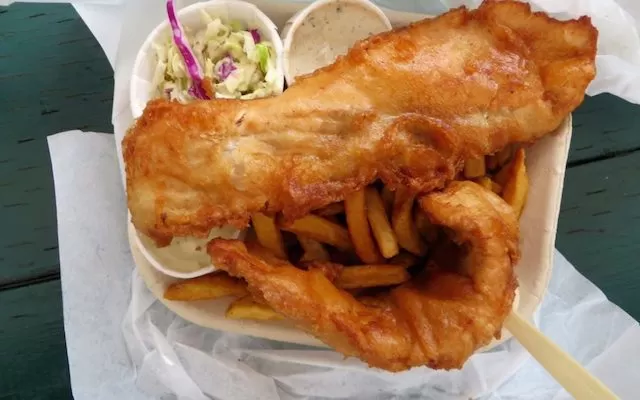 NANAIMO - We spent a day here, a quaint laid-back beach town, with shops and cafes in the old city quarter. Watch the canon firing... the 19th Century cannons in front of the Bastion are fired daily at noon and are a favourite activity for locals and visitors.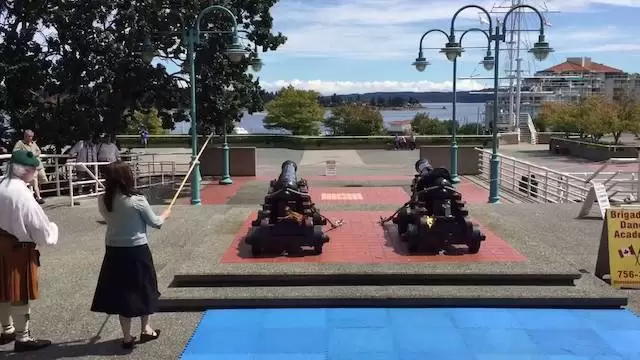 Take a trip to snake island to snorkel with seals! I'm not sure why it's called snake island, since it is home to 250 seals. We went with Sundown Divers. They give you a wetsuit, gloves, fins, mask and snorkel. We had a little gopro for seal encounters. The seals frolic and play in the water, but disappointingly, swim away when you come too close. Still its a chance to get up close and personal with them. The water is freezing though, but even if you can't swim that well, the thick wetsuit provides a lot of buoyancy.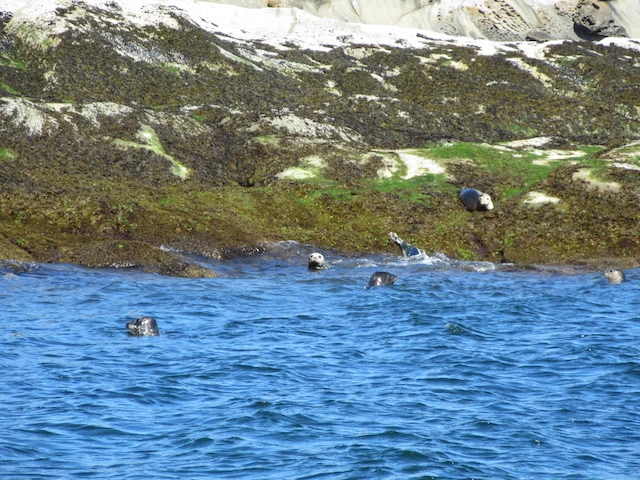 Nanaimo is home to the Nanaimo bar, a classic Canadian Dessert. It is in the shape of a rectangle, has a crunchy biscuit base, a custard layer and chocolate top layer. You will get this almost anywhere in town, but a special place to have it is Pirate Chips restaurant. Here they serve up a deep fried Nanaimo bar with icecream, and trust me when I say its one of the craziest desserts I have eaten!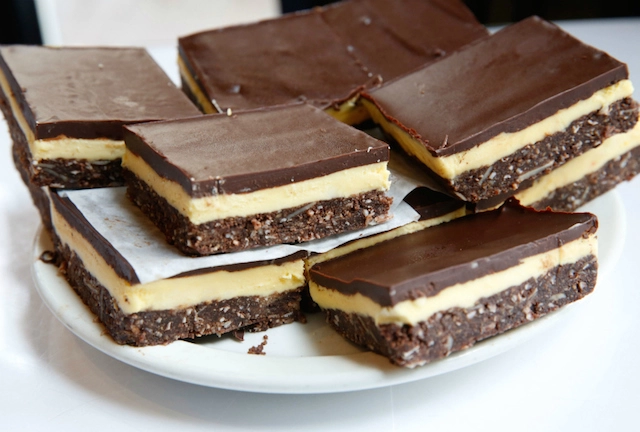 PARKSVILLE - Last but not least, we took a day trip to Parksville to see the International sandcastle exhibition. Master sand sculptors travel from all corners of the globe to participate in the 30 hour competition, and the amazing creations are displayed for a month in a space near the beach. We actually were not expecting much, but once we entered, we were blown away by the sheer talent, gigantic structures, and intricate carving and sculpting. I took photos of almost every sculpture. The theme for the year was 'Superheroes' and the contestants had outdone themselves in terms of skill, imagination and creativity. This takes place every year, so if you are in the area in July/August, you must, must come here.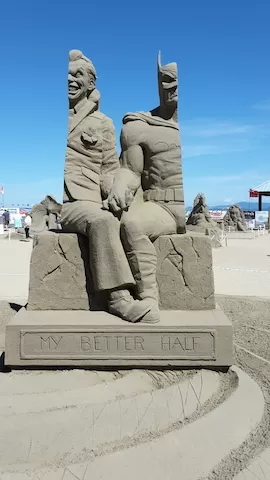 WHISTLER
Whistler is a town in British Columbia, 1.5 hours drive from Vancouver. Whistler is a year-round holiday destination. It is dominated by the twin mountains of Whistler and Blackcomb. In summer (when we visited), you can ride the cable car, trek and hike the mountain train, go mountain biking, kayak in the lakes, play golf, zipline across a valley. In winter, the mountains get covered in snow, and then skiing and snowboarding enthusiasts make their way here. The Vancouver Winter Olympics are held here every year.

Getting here - You can take the sea to sky highway from Vancouver, considered by many to be one of the top 10 coastal drives in the world. It gives you amazing scenery and lots of viewpoints along the way. Buses also ply along this route, in case you are not driving there yourself. Pro tip: Before you reach Whistler, make a pit stop at Alexander falls, at the top of Callaghan Road on the left side. There are many waterfalls around Whistler, but this one comes en route.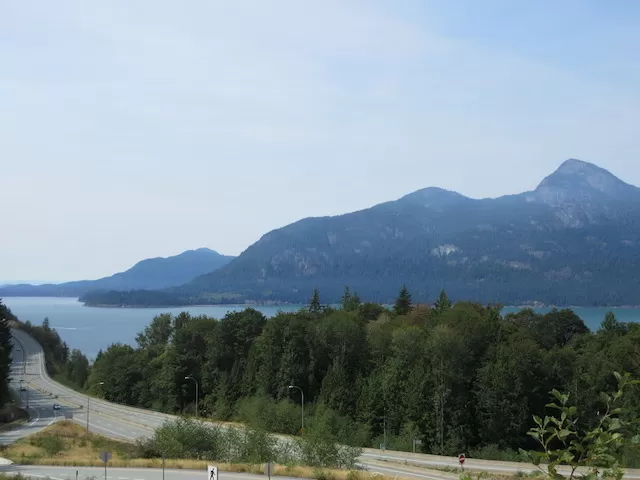 Whistler Village - The hub of Whistler is a compact, chalet-style pedestrian village at the base of Whistler and Blackcomb mountains. There are no cars allowed in the village. hotels, shops, bars and restaurants, make this a hotspot of activity. There is the upper village and lower village, connected by the village stroll. The houses are built in a quaint old style, which makes it very charming. With its winding pathways, open town squares and bridges over brooks, it seems like a fairytale place.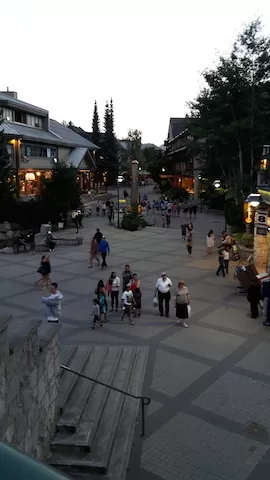 Peak2peak gondola - This is the major attraction for all people visiting Whistler. You have to ride a chairlift up to the peak, and then get onto the gondola (cable car).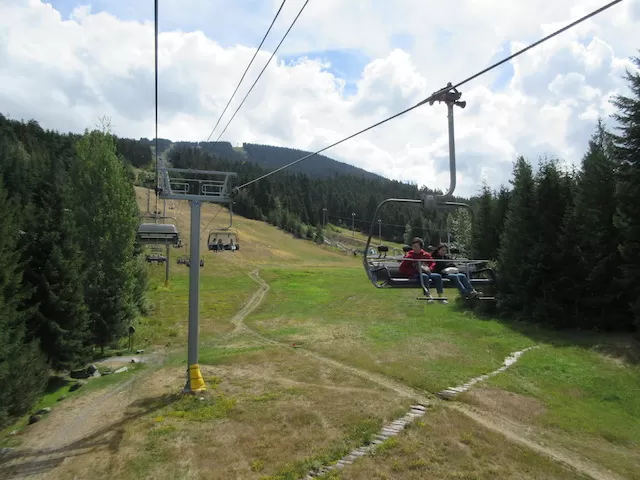 The gondola goes across from the peak of Whistler Mountain to the peak of Blackcomb. During summer, the valley was filled with lush pine trees. It was quite sunny, so being in the enclosed glass box was a little stuffy. In winter, the same ride would take you across white gorges and peaks. The view from the top of the mountains is unparalleled. There is a restaurant at the top as well.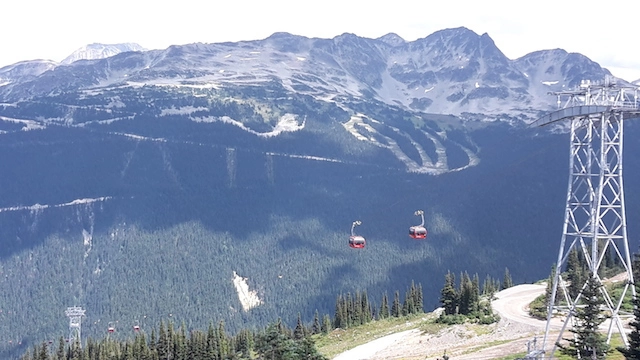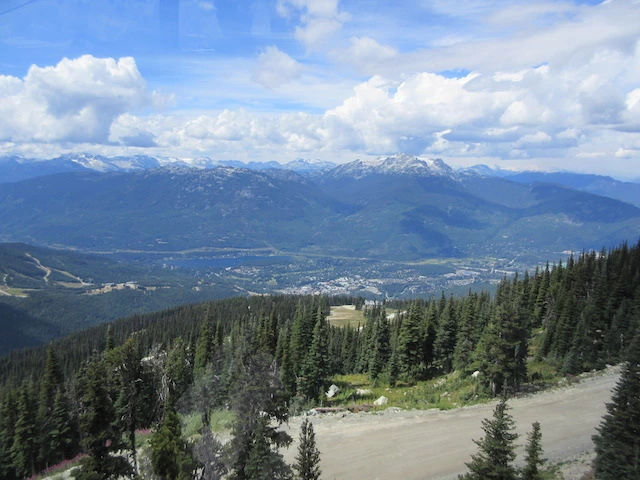 Cycling - We rented electric bikes called e-bikes from the upper village and our guide took us on a route to green lake. It was my first time riding an e-bike, and I was amazed at how easy it was to pedal up slopes, using minimal power. After journeying through some forest vegetation, the path opened up to a massive lake, surrounded by mountains.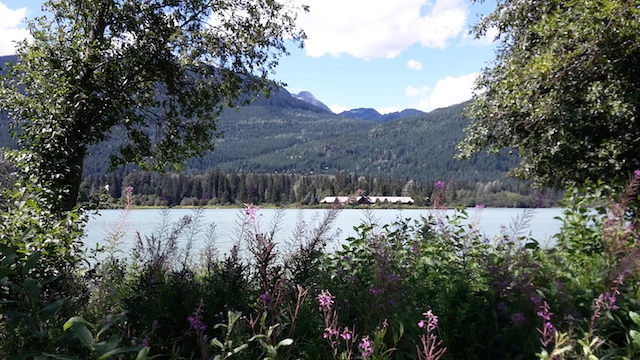 The lake water was formed from melted glacier ice, making it very clear, and very cold! It also had this gleaming light blue colour. There are many cycling trails, so choose one depending on how many hours you want to be out. You can also go horse-riding in summer, to enjoy the beauty of green fields and cool forests.
Squamish Lil'wat Cultural Centre - For those interested in history, visit the Squamish museum. It documents the lives of the Squamish tribe, the indigenous people of this area. You can see the way they dress, their boats carved from tree logs, their musical instruments and headgear.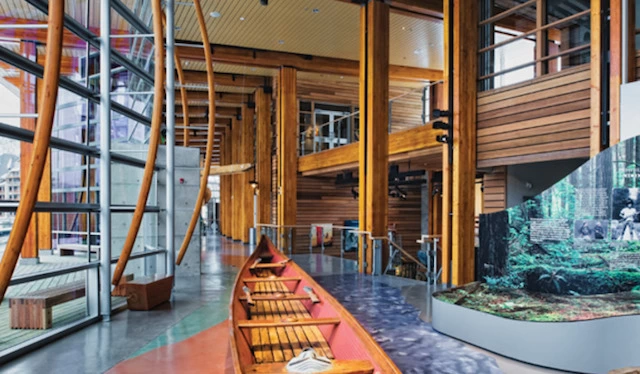 Ziplining - This was the most thrilling thing we did in Whistler! There are many companies, we went with Superfly ziplines, the longest dual zipline in Canada! You can soar across the Cougar mountain valley, looking down over trees and creeks. I'v done ziplining before but this was the longest one - 1 km long, 500 feet high and reaching speeds of 100km hour! There are 4 ziplines, the first one is the longest and best. Pro tip: if you are carrying a camera to video your ride, attach it to your wrist with a strap. I dropped mine when landing, luckily it was attached to me.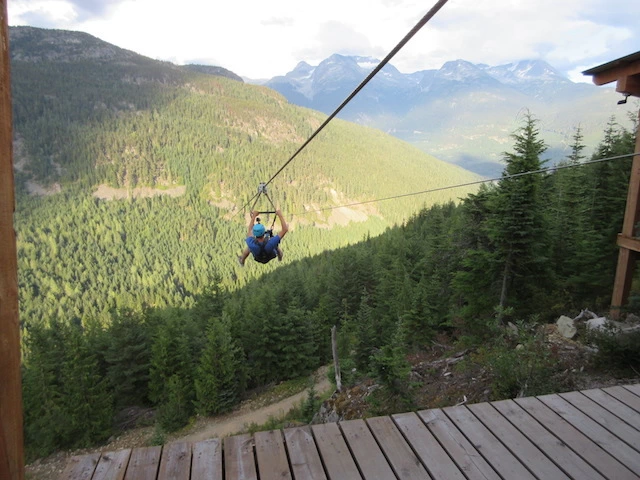 Whistler bungee - Another adrenaline rush! This bungee location is from the top of a bridge 50 metres high and you hang over a gushing river at the bottom. It is also open during the winter months.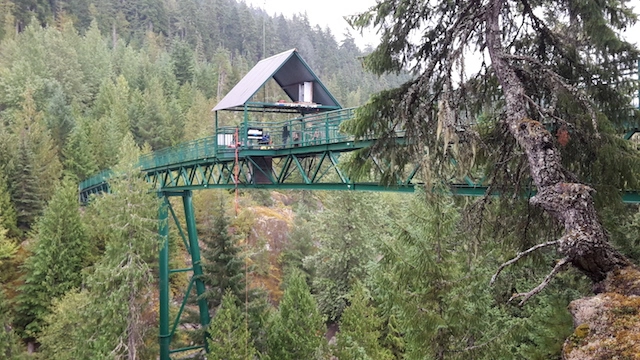 So the cord is not strapped around your ankles, instead the harness goes around your waist and thighs. It was raining that day, so it was a cold and wet experience being strapped up on the bridge. I have been skydiving before, so thought this would be similar. But I was too afraid to jump, and by the end one of the staff had to push me off. It was a short fall, bounced up and down a lot. The staff also take photos of you on your jump, which you can buy from them. I really didn't enjoy it as much as the others did. But it was another bucket-list experience ticked off.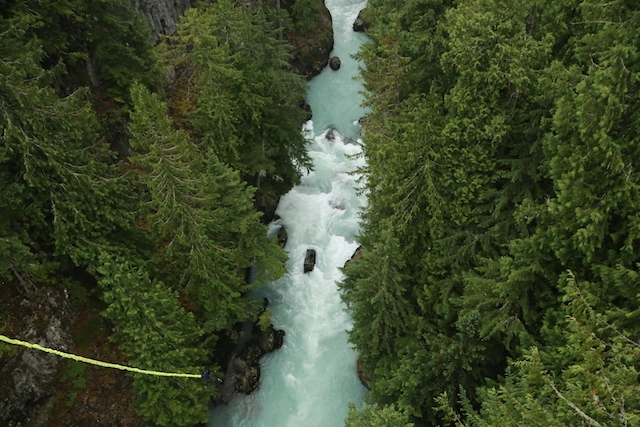 What to eat - There are two small restaurants in Whistler that I found worthy enough to write about - The first is Crepe Montagne, a cozy, charming French creperie that serves crepes, fondue, raclette & sundaes. I am normally a dessert freak, but this was the first time I found a savoury crepe better than a sweet crepe! The seafood crepe was outstanding - a thin, buckwheat crepe with shrimps, scallops, crab and cheese in a creamy sauce.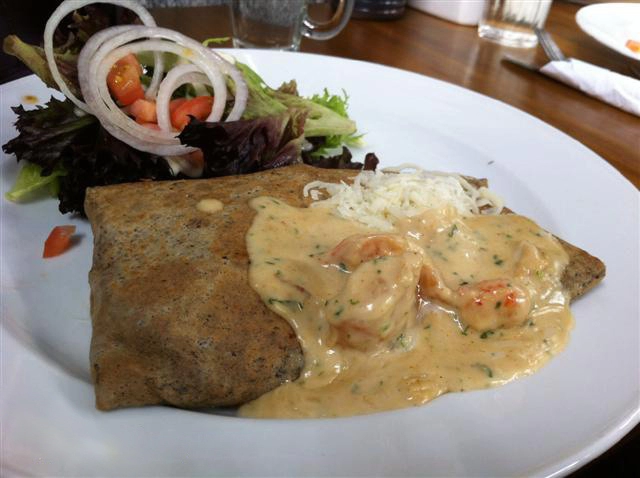 The second restaurant is Peaked Pies, just across from the crepes. This place serves gourmet Australian meat pies. They are 'peaked' with mashed potatoes, peas and a brown gravy. I tried the chunky pepper steak. The pies were so good and baked to perfection, delicious fillings in a flaky buttery crust. We also tried the Hopper pie, which was made with kangaroo meat! Tasted like beef, with a little stronger flavour.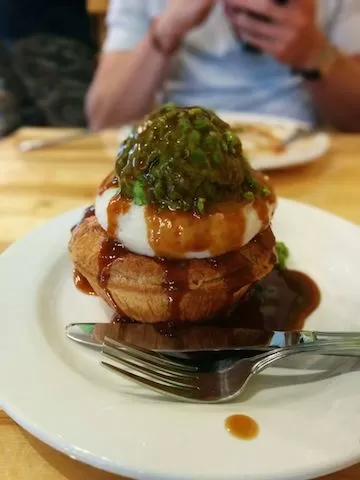 BANFF
Banff is a popular national park in Canada. Technically it is in the province of Alberta, not British Columbia, but since this is the only post I will be writing about Western Canada, I decided to include it. The landscape here is breathtaking.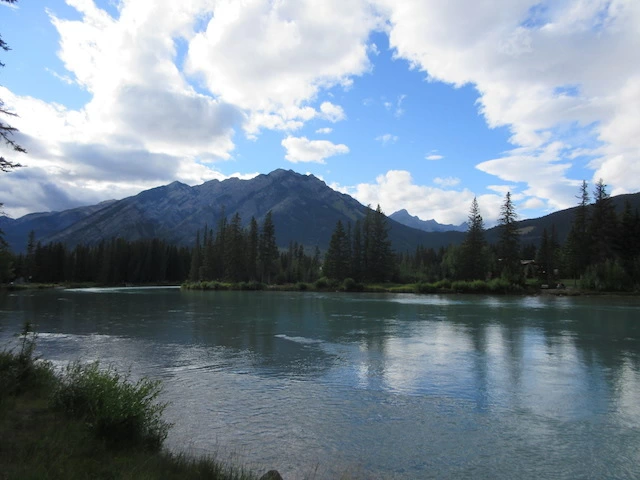 Town of Banff - We were there in summer, even then it was 6 degrees C in the mornings! The town of Banff is the highest town in Canada, at 4,537 feet. When you stand in the middle of the town of Banff, you will amazed to see craggy peaks fill the sky in every direction. This town is a lot slower and quieter than Whistler, and gives more of a real town feel, while Whistler is like a giant amusement park. The town is in the middle of a national park, so don't be surprised to see moose and deer wandering around the outskirts of the town.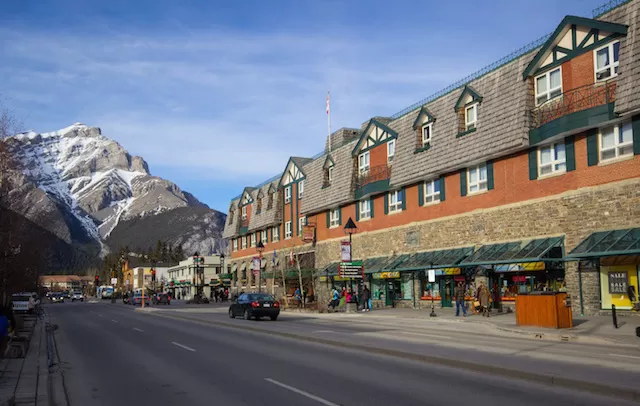 Upper hot springs - We went to the Upper hot springs, but instead of this being like a rocky natural setting, it was more like a modern tiled swimming pool filled with hot water. The hot pool is outdoors and is fed by the hot springs coming out of Sulphur mountain. The sulphur and mineral rich water is said to do wonders for your body. But the pool was very crowded, it was not what I had expected. There are towels and lockers available for rent, but I would say give this a skip.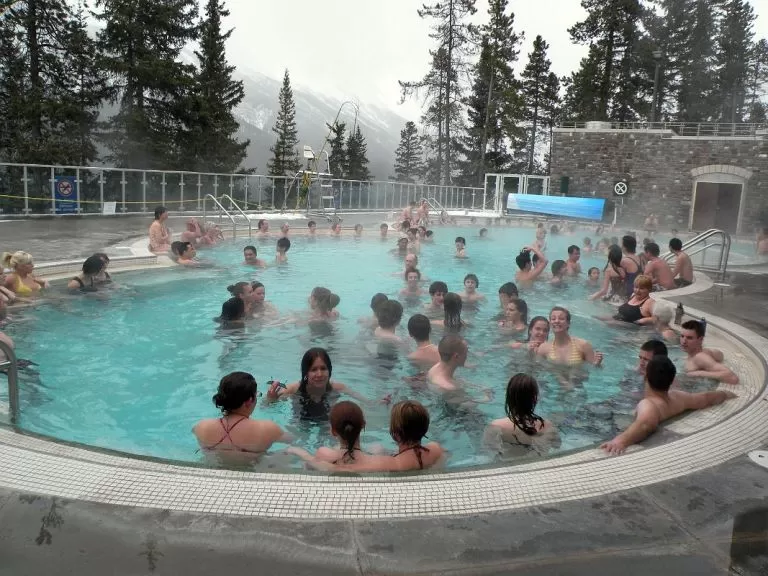 Horse riding - This was a great experience. Banff Trail Riders have stables with around 300 horses! They select one according you your weight and kind of ride you want to have. The mountainous valleys, deep cool forests and bubbling brooks are best explored on horseback. I enjoyed the slow pace on my trusty steed. They even give you a cowboy hat, to complete the look!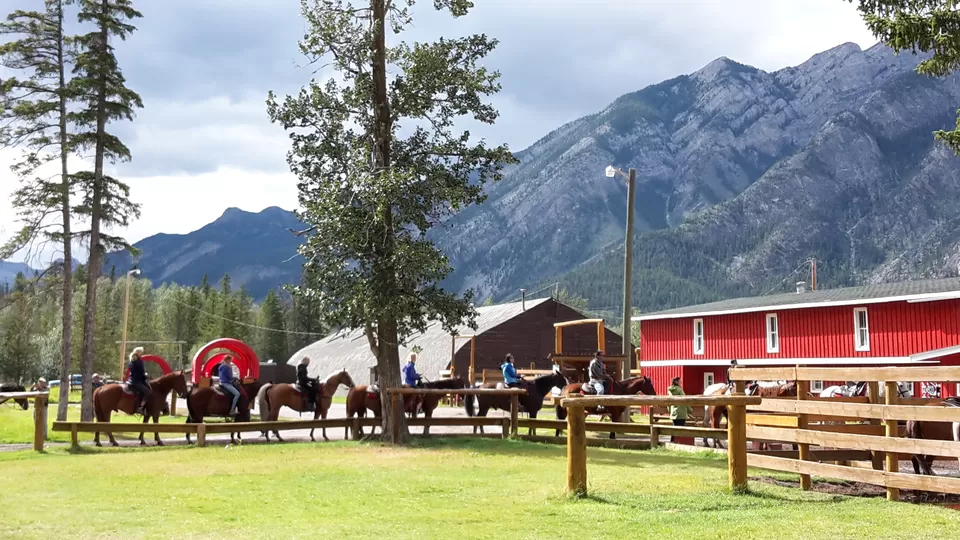 Cave and Basin - This is a natural historic site, which explains the formations of the natural parks in Canada. Apparently this was the site where is all started. They have a small underground cavern, and a sulphurous, rotten smelling pool.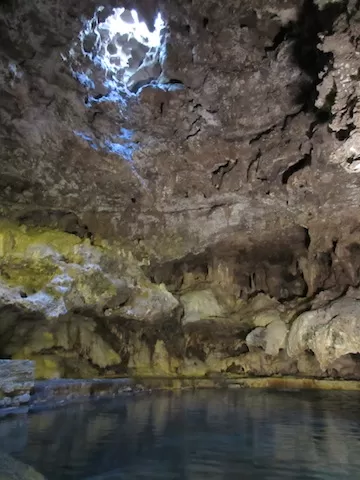 To be honest, the actual cave and basin aren't that interesting, but the walking trails around the property have gorgeous views of the mountains. some of my best Banff scenic photos were taken here.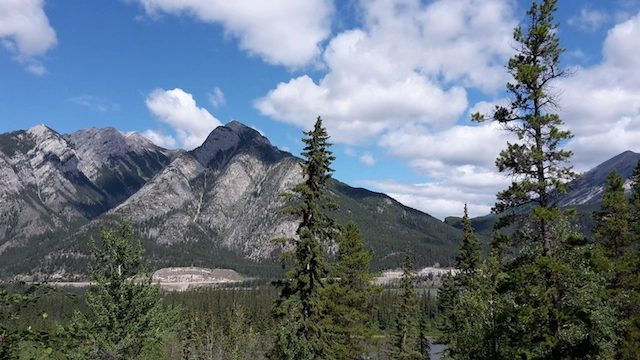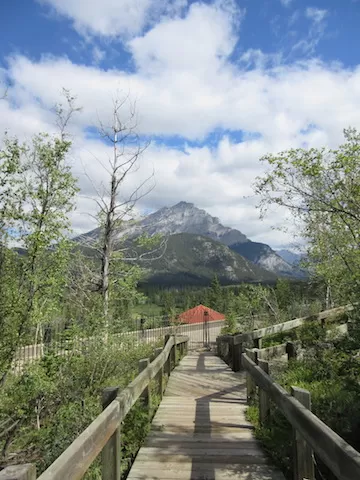 What to eat - This trip has turned out to be a lot of firsts on the weird eating front. We ate Bison pizza at the Bear Street Tavern, made with real bison meat. But the real head-turner was a restaurant called Block. It is a small tapas bar with a limited menu, but the food here is stellar. Everything we ordered was crazy flavourful. Do try the Asian lettuce wraps, smoked bison flatbread, and Chef's curry craving. If its a beer you are looking for, head over to Banff Avenue Brewing Co. They have craft beers brewed from the clear mountain glacier water.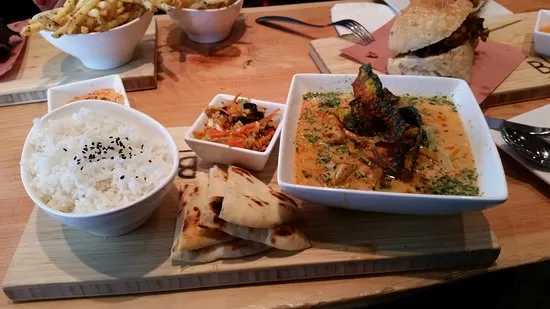 Lake Louise - This is a day trip from Banff, you can even stay the night here at the Chateaux Lake Louise luxury resort. Lake Louise is one of the most popular tourist attractions in Banff.

It is famous for its turquoise, glacier-fed lake ringed by high peaks. To get here, take the Parkway. Its a stunning 40 minute scenic drive with forest on either side of the road, and you may even see wildlife along the way. Then from the parking area its a short trek to the lake. Called the 'Diamond in the Wilderness', this area is good for hiking, and in winter for skiing. You can rent a canoe and go out on the lake.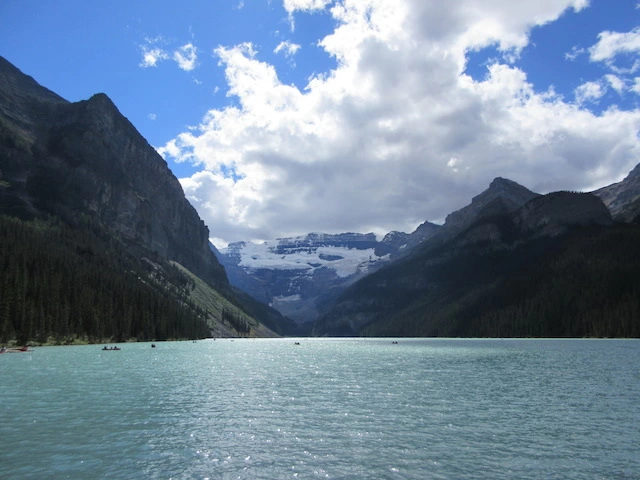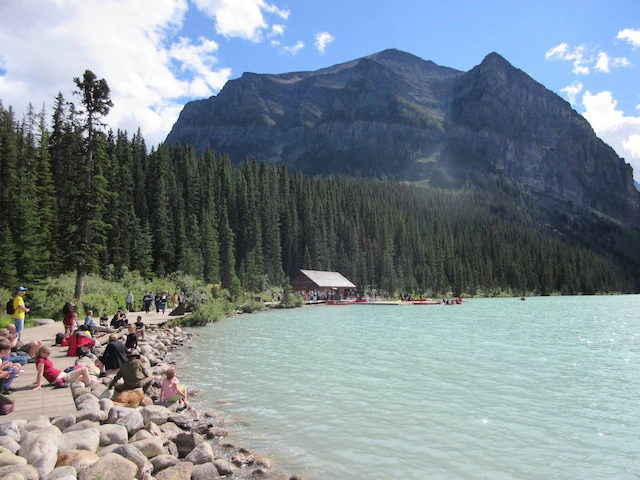 White water rafting - This is an hour's drive away from Banff. Near the town of Golden is the riverbase camp of Wild Water adventures. They take you down the 'Kicking Horse' river (I guess the name says it all!) Depending on your experience you can choose beginner or advanced, and they will take you on the corresponding stretch. You get completely soaked with freezing water, and there was a couple of times I thought the boat was going to tip over, but we made it till the end. A photographer takes pictures from the shore, that you can buy later. Pro tip: Take a change of clothes!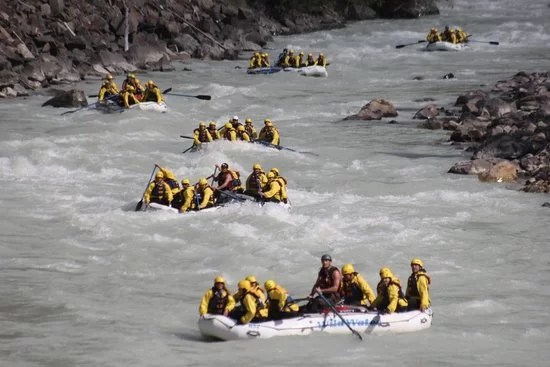 That was a really long post! I guess you can tell, British Columbia was like an experience from another world, so vastly different from the life we are used to in India. With its fresh, clean air and tall pine trees, glacial lakes and hot springs, grizzly bears and huge whales, I came back home feeling refreshed and renewed by the great outdoors. This is what life on earth should feel like, pristine and plentiful.