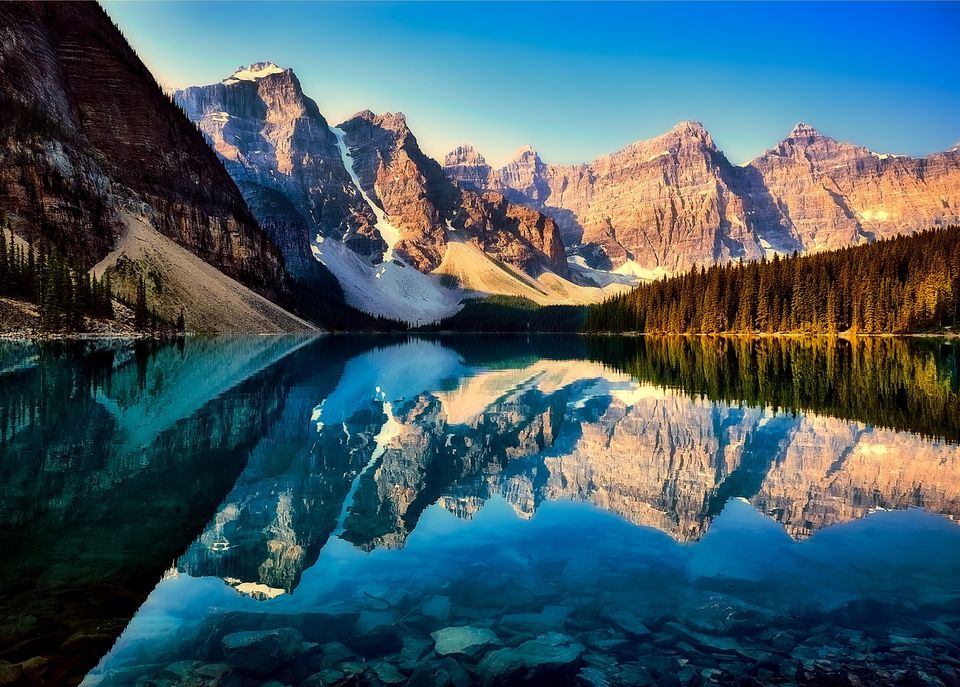 Planning a holiday in Canada is quite an uphill task, for the only reason that Canada is a vast country. Infact, it is world's second largest nation. So while planning a trip to Canada, the distance between cities and the seasons should be kept in mind. Canada, is no doubt a beautiful country. With uncountable natural wonders like picturesque forests, mountains and lakes make this place a wonderful destination for camping, hiking and wandering around the nature. Canada's climate and mountainous geography has also given so many parks and the snowy climate makes the place irresistible for anyone interested in skiing, snowboarding, snowshoeing, or any other activity best enjoyed in the cold.

Exploring Canada
Day 1: Calgary
Calgary is the entry point of Canada for this trip. Calgary is well connected domestically and internationally and is a nice touristy town. There are a number of interesting places to visit in Calgary. My top pick would be Fort Calgary, Heritage Park Historical Village and Canada Olympic Park. Also visit the downtown to get a flavor of the city. The Saskatoon Farm is also a great place to visit if you have time. Saskatoon is a beautiful farm located in the river valley where you will be thrilled to see greenhouses full of plants, a giftshop full of treasures, a 100 seat restaurant with a covered outdoor patio, a seasonal farmer's market full of local & organic food. Learn all about the history and the future of one of the region's signature foods and beloved Prairie berry at Saskatoon.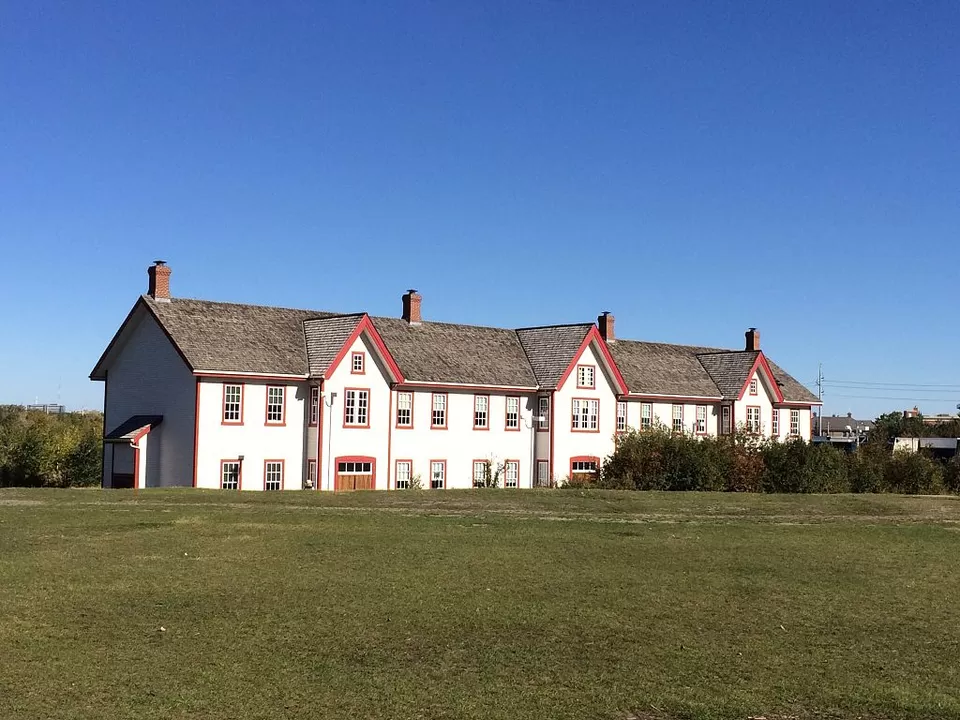 Day 2 - 4: Explore Banff National Park
The best way to do this trip is to get a rental car. There are plenty of tour agencies that ferry tourists to major attractions, but you will be missing on a lot if you do not drive across the Canadian Rockies on your own. Start early from Calgary towards Banff, at a distance of about 130 km. Banff is a picturesque resort town in the province of Alberta, located within Banff National Park. There are a number of countryside villages where you can find accommodation, but I would suggest you to stay at Banff itself. 3 nights would be sufficient to explore the place.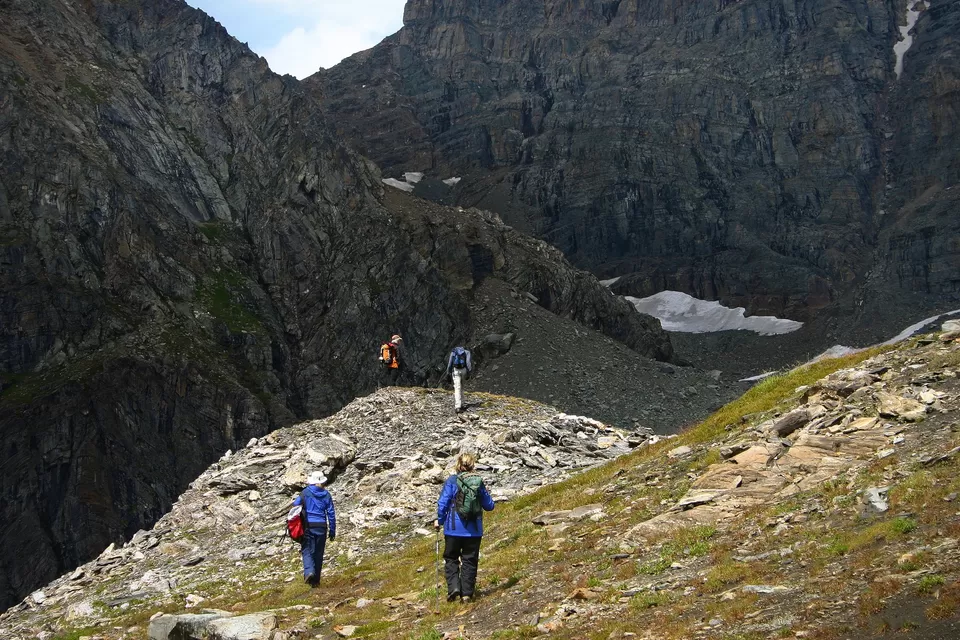 Highlights of Banff National Park:
Banff is part of the Rocky Mountain Park UNESCO Heritage Site and offers many natural attractions.
1. Lake Louise: Lake Louise is one of the major tourists hotspots and should not be missed. The first thing you notice is the aqua green colour of the lake surrounded by the snow-capped mountains. You can go for a gondola or kayak ride at Lake Louise, but it is a bit costly. Again, a ride would get you incredible views of the area.
2. Lake Moraine: Another beautiful turquoise lake that would also attract you within seconds. A visit to Lake Louise and Lake Moraine can be covered in one day.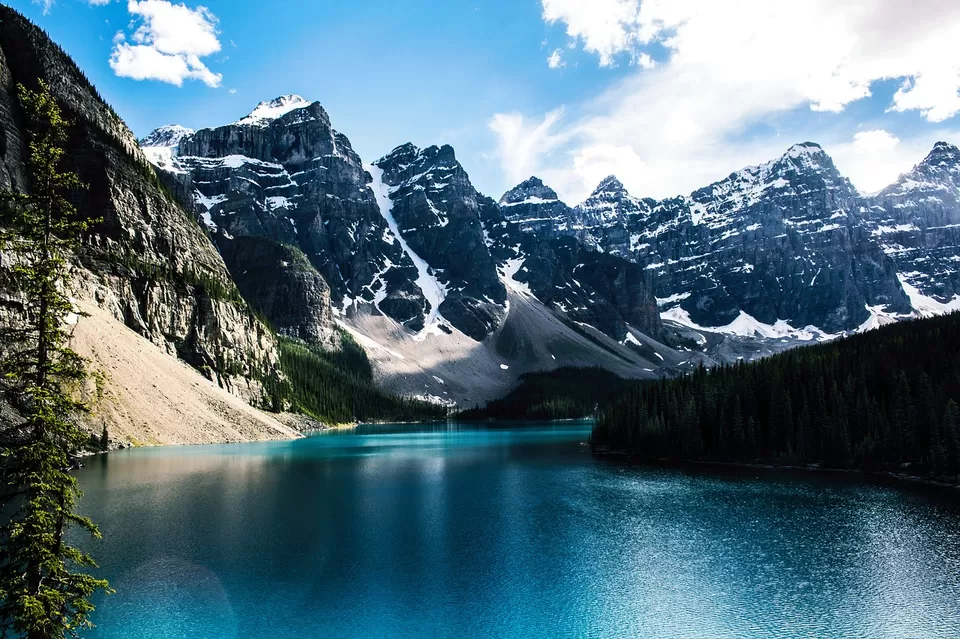 3. Bow Valley Parkway: This is a highway that falls somewhere between the drive from Banff to Lake Louise. The drive is extremely scenic and there are a number of hiking trails here.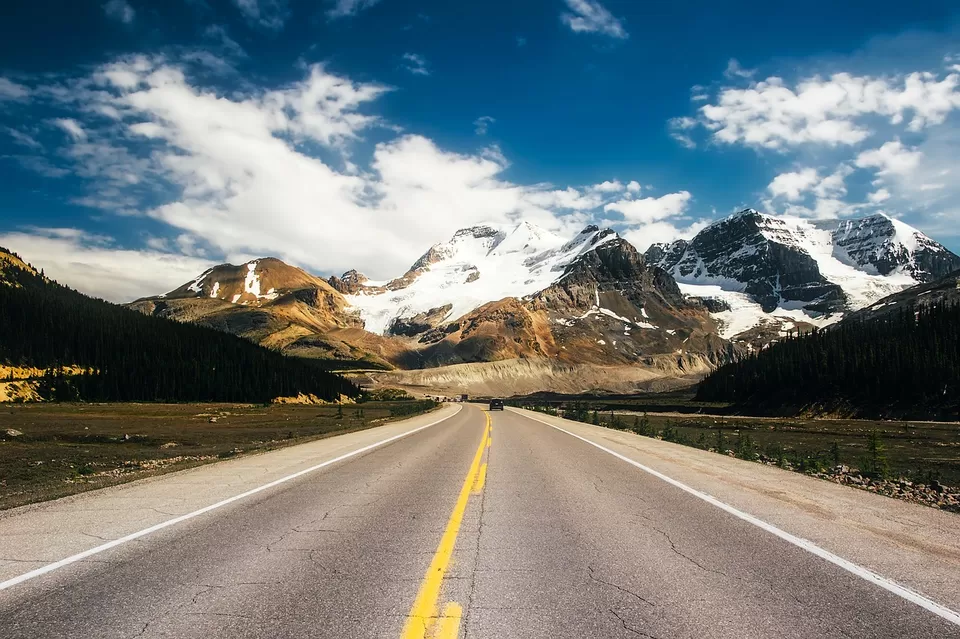 4. Lake Minnewaka: There are a dozen of lakes in the national park area and Lake Minnewaka is the largest one. You can take a cruise ride at the lake. Here too you will be greeted with excellent sights of the emerald green lake, mountain scenery and rocky cliffs.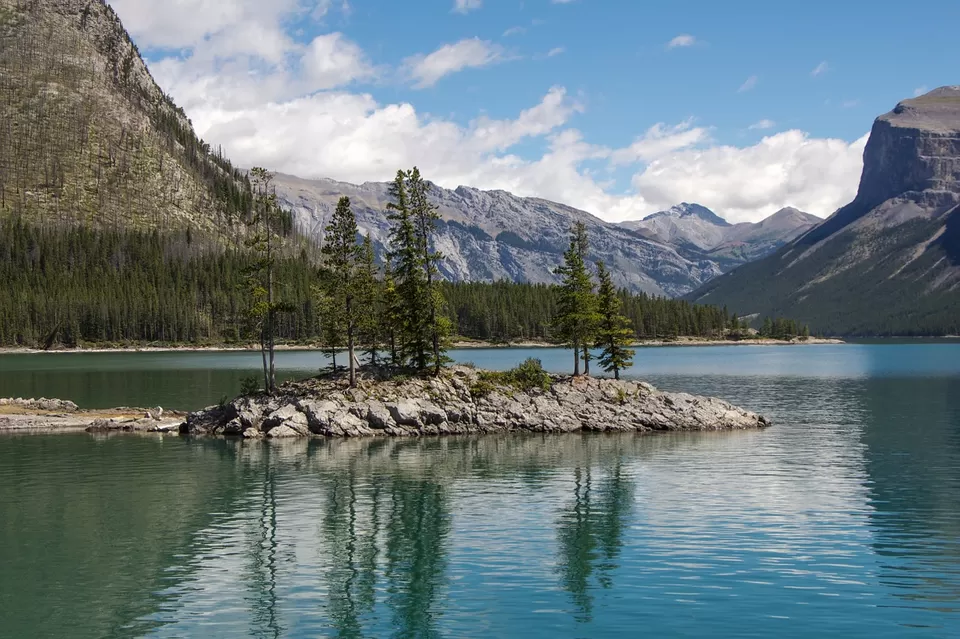 5. Johnston Canyon: This is a lovely hike through a gorge situated on the Bow Valley Parkway. It is an easy trail to the Lower Falls and slightly tougher to the Upper Falls. Whatever hike you do, it is going to be an awesome experience.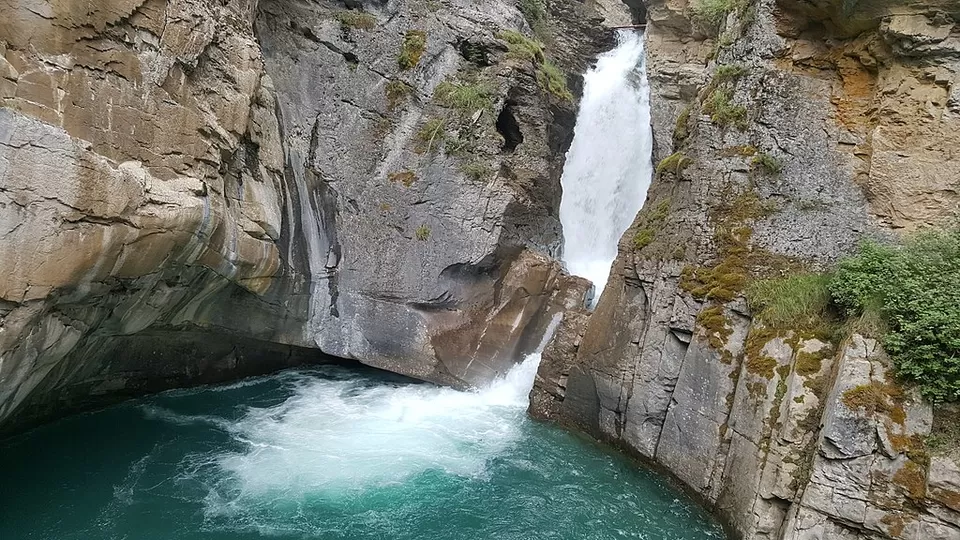 6. Banff Town: You can simply walk around this fairy tale town and soak in the vibe of the area. There are plenty of restaurants and café in the area too.
Day 5: Explore the Icefield Parkways and drive to Jasper
The distance between Banff to Jasper is around 290 km and goes along the Columbia Icefields Parkway. The Icefields Parkways id referred to one of the most scenic highways and is also a UNESCO World Heritage Site. You can cover the journey in mere 4 hours, but it would be quite a shame not to make pit stops at certain places and explore the beauty. You can make stops at Bow Lake, Peyto Lake and definitely at the Columbia Icefield Discovery Centre. You can also take a tour of the icefields in a specially designed vehicle for driving over glaciers.A monster truck will transport you to the middle of Athabasca Glacier.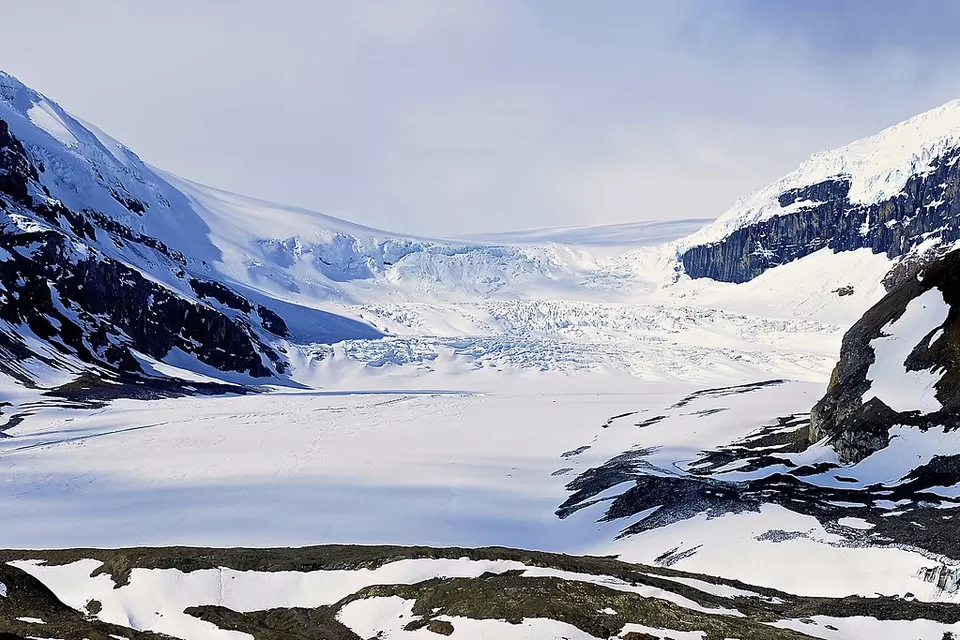 While you are driving, keep a lookout for bears. They often come on the roads and are hit by a car. This part of the national park is a home to lot of wildlife and you can get a view of them on the journey. Stay overnight at Jasper.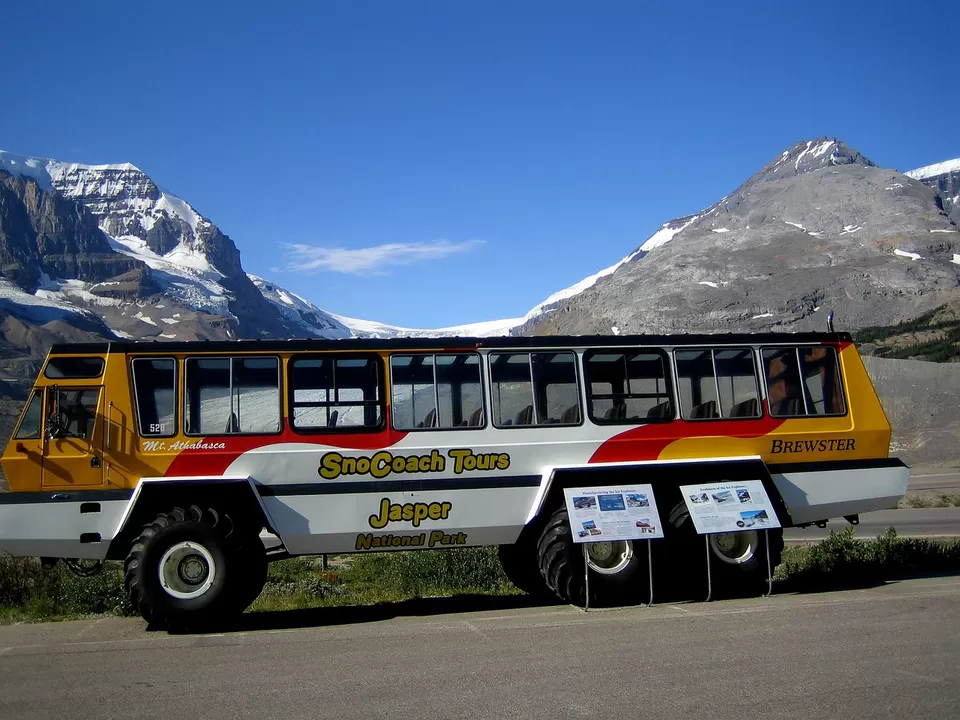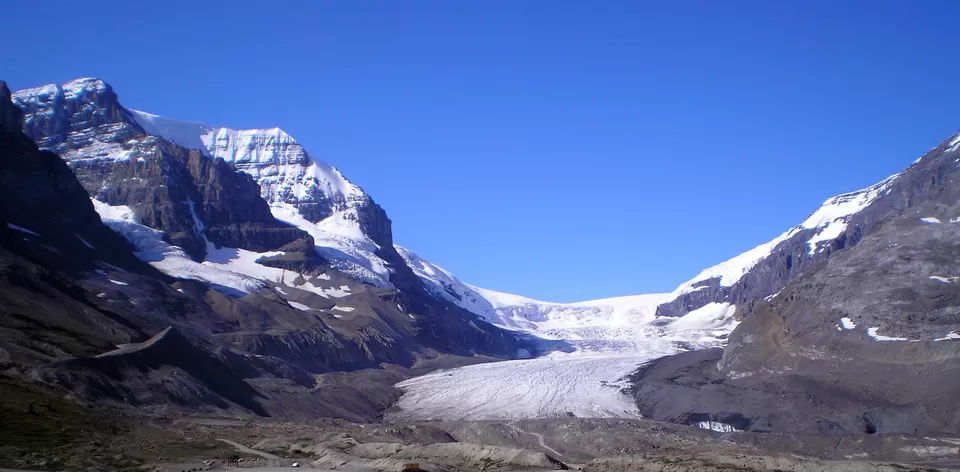 Day 6: Explore Jasper National Park
Jasper National Park is located admist the most beautiful wilderness of the Rocky Mountains. Visit Maligne Canyon and glacier-fed Lake Maligne. From here take a cruise to Spirit Island. The top of Whistlers Mountain promises the best views of the Rockies.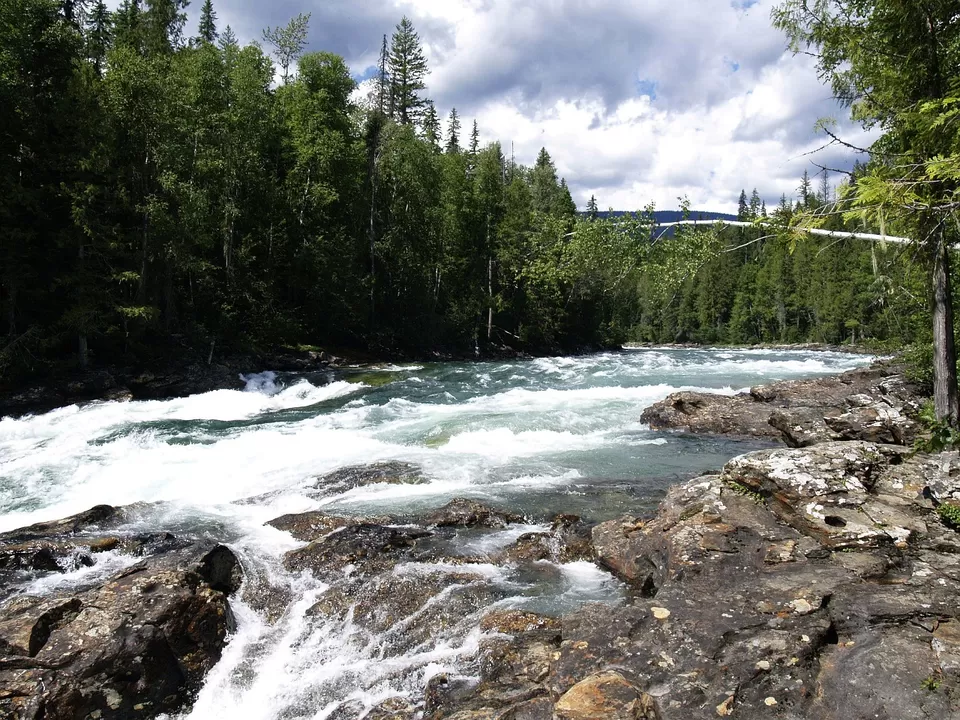 Day 7: Jasper – Wells Gray Provincial Park
Follow the Miette River to Mt. Robson, the tallest mountain of the Canadian Rockies. Enjoy a short hike to Rearguard Falls before continuing to Clearwater. After that reach Wells Gray Provincial Park. The main attractions of Wells Gray Provincial Park are the Helmcken Fall, Canada's fourth highest waterfall and the Trophy Mountain alpine flower meadows. The flowers can be seen in July and August. Stay at Clearwater for the night.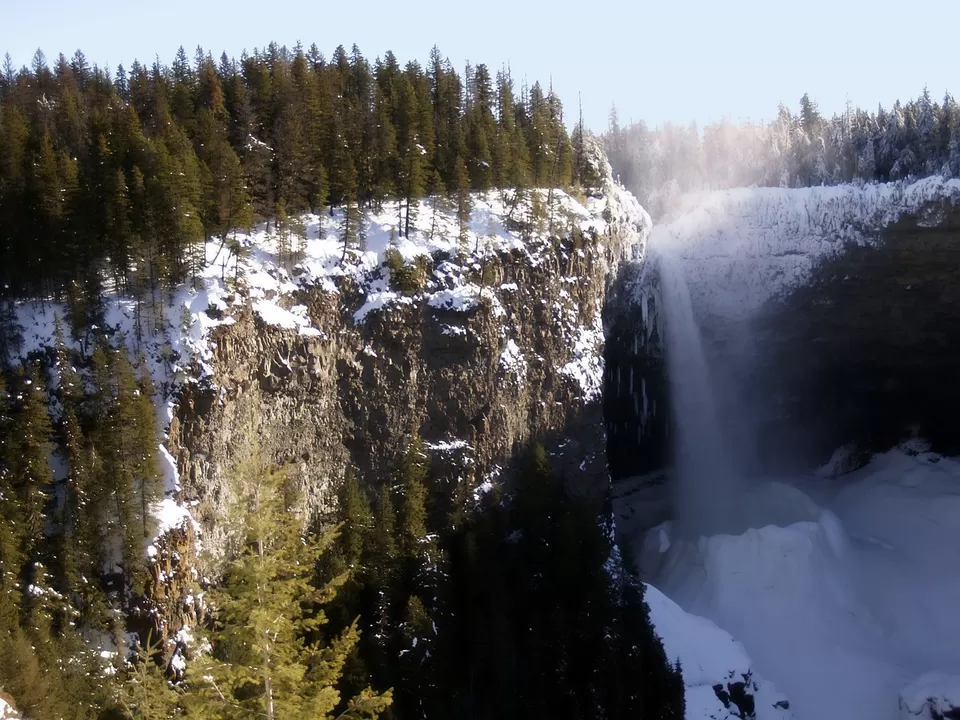 Day 8: Drive to Whistler
Travel via Bridge Lake and 100 Mile House towards the Coastal Mountain Range. This is BC "Cowboy Country" with large Ranches and a desert like landscape.
Whistler is a lovely village where there are no vehicles in the centre and is pedestrian only. If time permits, you can stay for more than a night here.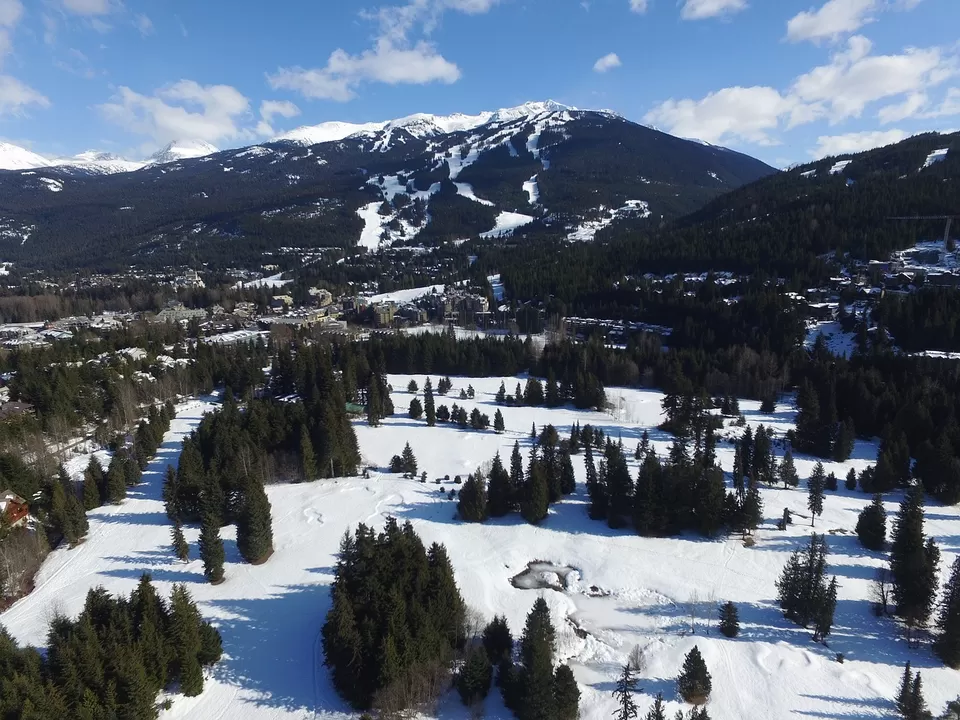 Day 9: Whistler - Vancouver
Whistler is to the north of Vancouver at a distance of 120 km. So you can explore Whistler leisurely in the morning and start for Vancouver in the afternoon Vancouver is huge and is one of Canada's densest and most ethnically diverse cities.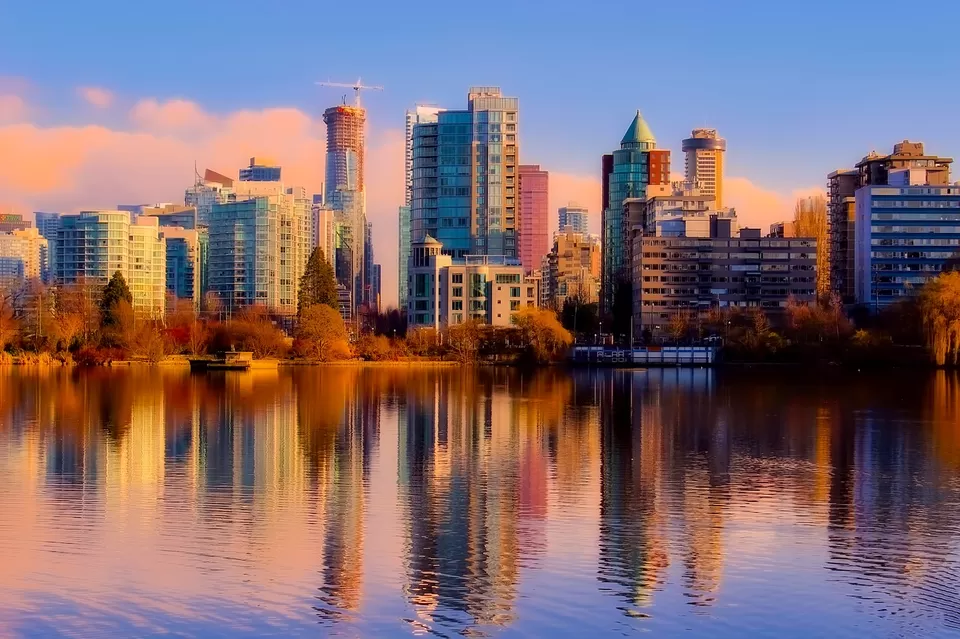 Day 10: Explore Vancouver
The best thing to do here is to explore the city. There are many flavours and feel to the city. Walk through the seawall in the Stanley Park. It is a beautiful park where you can feel at one with the nature, forest and ocean. You can also visit the Capilano Suspension Bridge Park, Vancouver art Gallery, Bloedel Conservatory and the Granville Island Public Market.
Have a relaxing evening as the next day you are going to fly out.
Some tips for the road trip in Canadian Rockies:
Book your hotels and accommodation in advance, especially if you are going in the summer.
Buy online passes to avoid wasting time at the entry gates.
If you want to buy non-perishable food items, do that at Calgary. It is quite expensive at Banff and Jasper.
Seasons in Canada:
Summer is a good time to visit Canada. It is a warm season and you can enjoy hiking, camping and boating and can also explore the wilderness.
In autumn, the weather is fine and the changing colours of the leaves gives a great natural beauty.
In winters, you will experience snow. If you can tolerate cold, then the white snowy landscape looks immensely gorgeous.