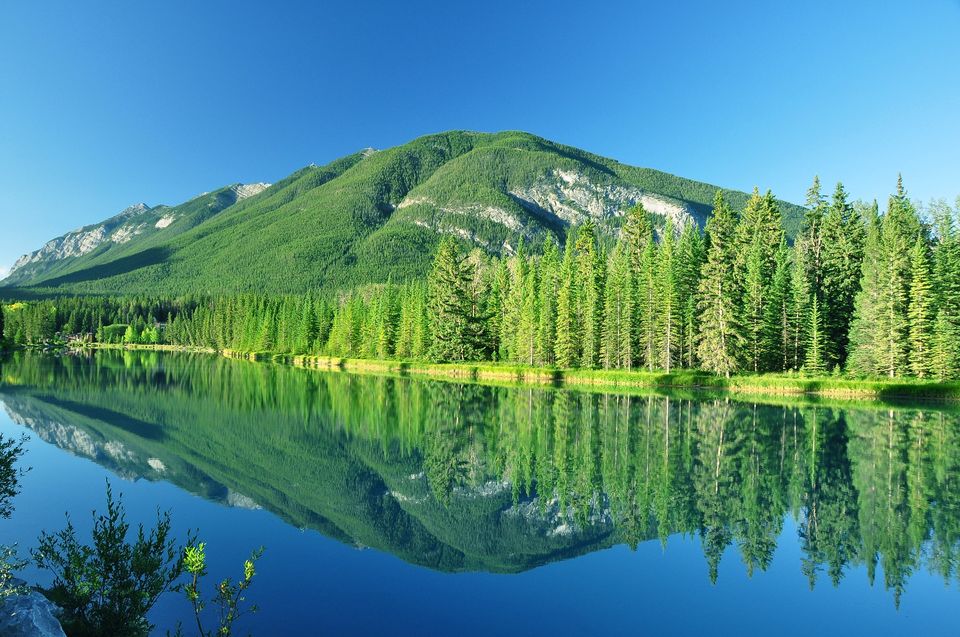 Let me take guard before a barrage of obvious facts gets directed at me, shall I? Yes, I am fully aware that the country is a MASSIVE 5500 km from east to west, with its motto of "from sea to sea to sea" proving ever so true and immensely challenging as soon as you start preparing an itinerary for Canada. I definitely am not, even for a moment, trying to downplay the monumental challenge it is to figure out a travel plan to the country, given I am usually the one recommending only multi-week itineraries to foreign travelers planning to come to India, nothing less!! But not every travel enthusiast has that much time and resources to fulfill the craving to visit an entire different world, even if for a few days. Why should they lose out of all the fun?
The secret to planning a limited duration Canada itinerary is to focus on one part of the country and explore it. From vibrant cities, enviable National Parks and pristine lakes - every part of Canada has a bit of each within reach that will compensate for the lack of time, without offering a lot of compromise on the experiences.
I, being a sucker for natural landscapes, have always admired the beauty and grandeur of Canadian Rockies in the south-western part of Canada. Therefore it is only natural that I have a secret admiration on this part of Canada over the more touristy eastern shoreline or the beautiful cities on its west coast. So here I am, spilling the beans and sharing my recommendations on how to enjoy the best of Canadian landscapes - all in 5 days!!
Day 1
Home to the world famous week-long Calgary Stampede held in July every year and commonly referred to as The Gateway to Canadian Rockies, this vibrant budget city is the perfect place to experience the lively Canadian way of life. From majestic mountains, options for winter and summer sports, pristine landscapes and delectable local food scene, Calgary offers everything a traveler can crave for!!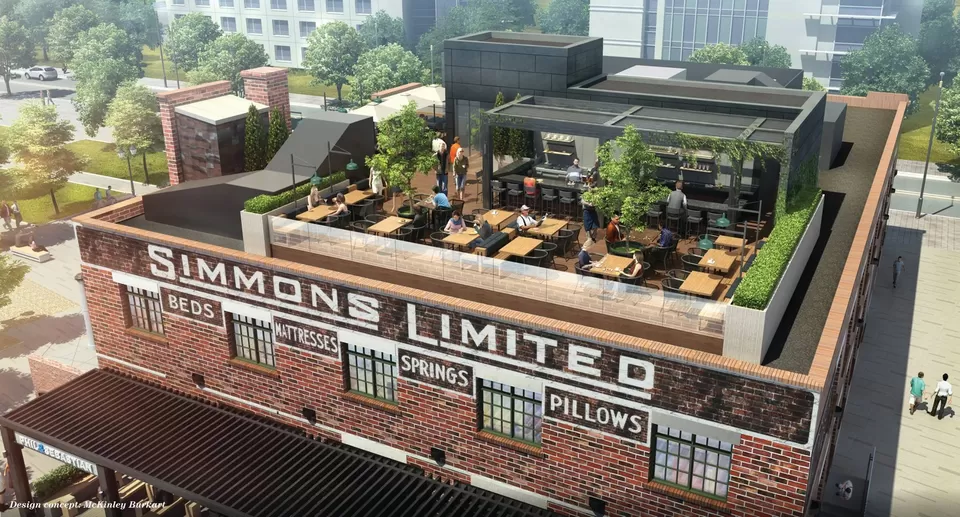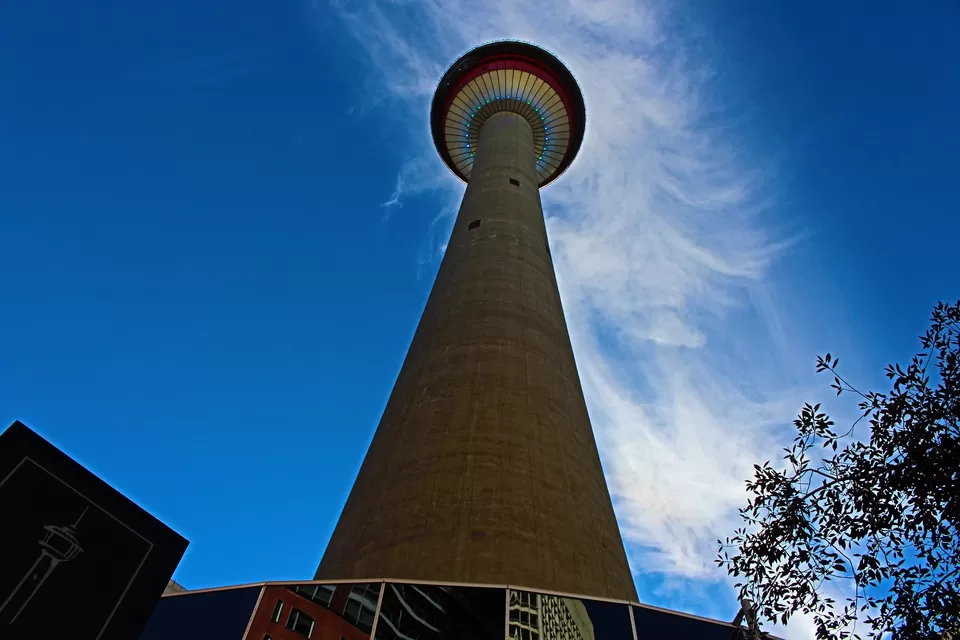 A delightful walk away from the Bow river brings you to the museum of largest art collection in the western part of the country, Glenbow. After a hearty bite in one of the many options for available for delectable food in the city, a trek to the top of Calgary Tower is definitely in order. This iconic observation tower standing over 190 meters tall features a revolving restaurant and offers unmatched 360 degrees panoramic views of the city, the Rocky mountains and beautiful prairies.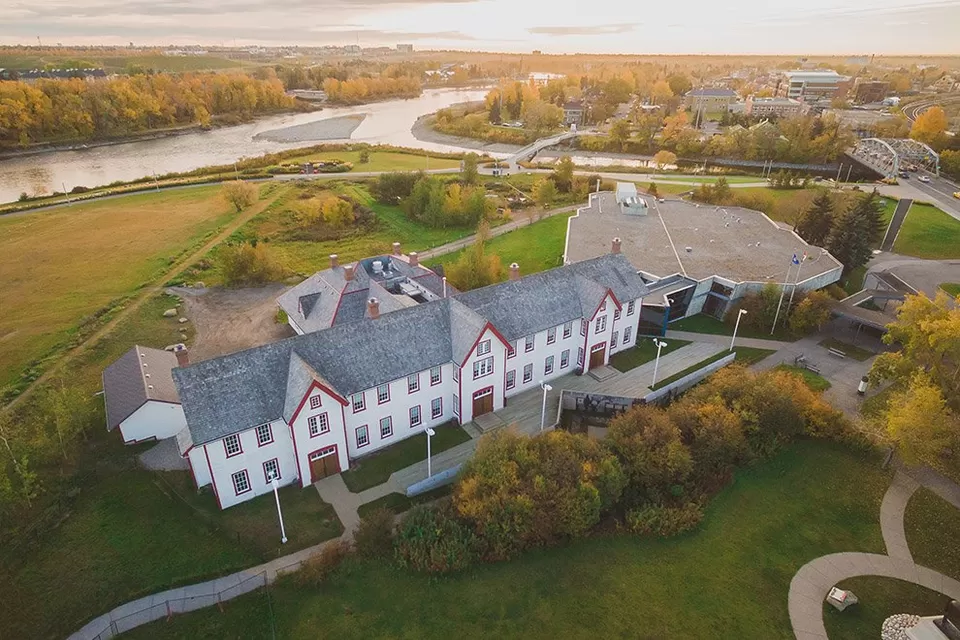 Wrap up your day by taking a stroll across the oldest neighborhood of the city, Inglewood. Aside from cute shops and cafés, a lot of events help make this area a joy to explore. It is also home to the interesting attractions of Sam Livingston Fish Hatchery, Fort Calgary, the Calgary Zoo and the Inglewood Bird Sanctuary.
Day 2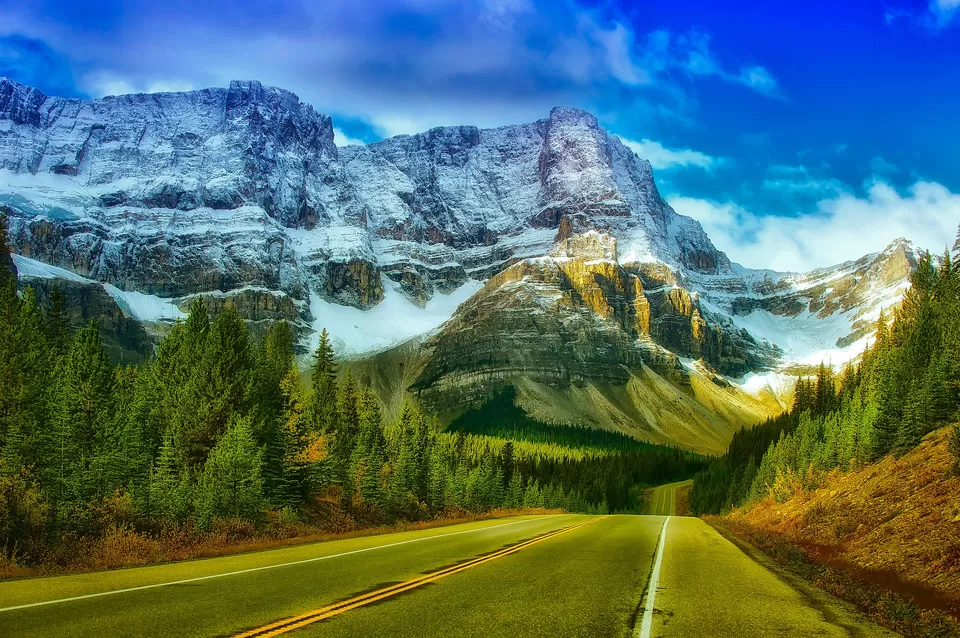 A short journey of 90 minutes is all it takes to reach the gates of heaven from Calgary - stunning, picturesque and vibrant Banff National Park along Alberta-British Columbia border. It boasts of precisely the kind of landscapes that can take your heart away in a breath and leave you with a sense of bewilderment that is unmatched.
Spend the first day navigating through the charming streets of the beautiful town of Banff. This bustling, charming town is surrounded by towering mountains and the perfect place to stay for the night in the region. Exploring the city is an absolute treat and the pretty views of Bow river near the town are worth spending some solitary moments by the bridge. This is a very pedestrian-friendly town with quaint cafes, pretty restaurants and charming souvenirs welcoming you with open arms at every corner.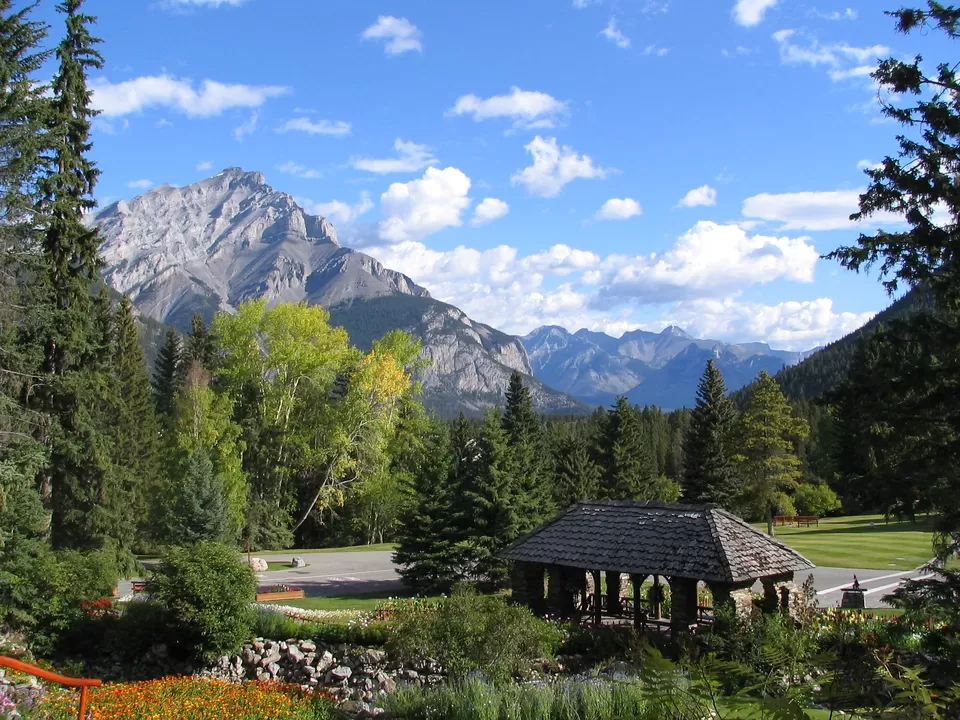 The Cascade Garden in Banff is a particularly interesting and beautifully landscaped area that should not be missed. Also, there are lot of pretty hiking trails taking you deep into the beautiful pine forest and mountains around the town, which should definitely be explored by travellers intrigued by nature.
Day 3
This will be the day for visiting the jewel of the region and probably its most popular popular attraction - the turquoise coloured glacial Lake Louise. A few minutes' drive north of Banff, this gorgeous lake is surrounded by towering mountains and is particularly charming early in the morning, when there are less people around. You may choose to canoe on the lake or go on small hikes around the lake to get spectacular views of the landscapes. My personal recommendation would be a small hike from Louis to Agnes Tea House, which is an absolute joy.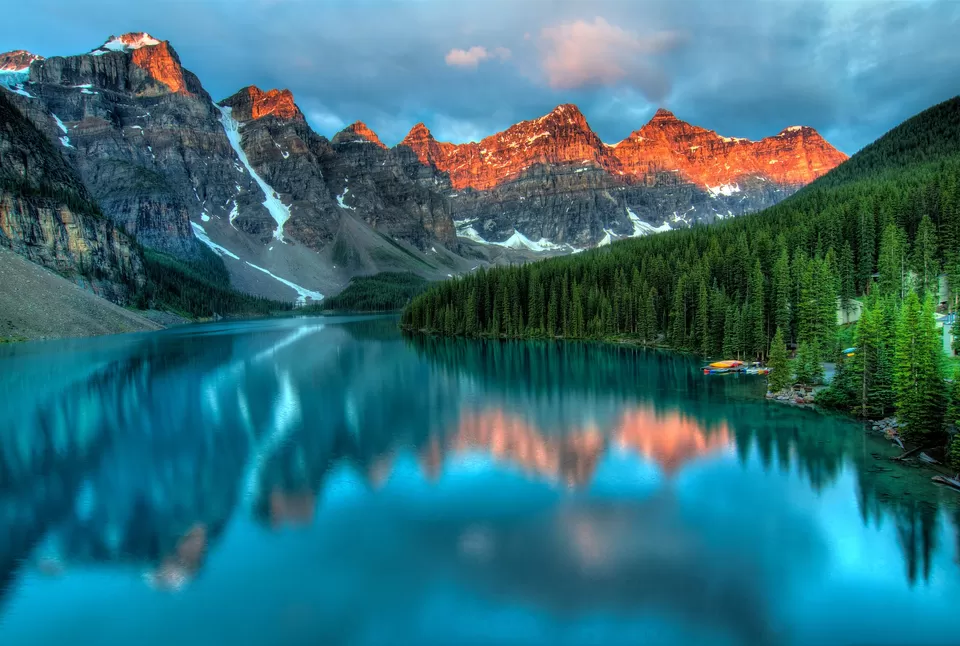 Later in the day, travel a little south to another jewel of the national park - a neighbouring lake which is even more beautiful (in my opinion) and relatively less visited than Lake Louis - Lake Moraine. Having a turquoise texture similar to Lake Louis, the shades are of even deeper variants of blue, prompting you to stop in your stride and wonder if it is actually real after all!! This is a MUST VISIT when you are travelling in Banff and boasts of some of the most spectacular of landscapes. A short hike along the Rockpile Trail leads you to a giant pile of rocks (duh...if that wasn't obvious already!!), which opens up sweeping panoramic views of the landscapes below, with the glacial lake sitting pretty in the centre. Don't be surprised if an occasional wild animal decides to pass you a glance from a distance - they are just as eager to appreciate the beauty of the lake as you probably will be.
Return to Banff to crash for the night and continue in the morning towards your next destination....
Day 4 and 5
This is probably the only town in the world which is named after the sound an animal makes, but then that's the whole deal about the charm of Canadian alpine villages!! Named after the whistle-like noises made by the furry marmots that populate the area, Whistler is one of the world's most popular ski destinations in the world. But even if you are not a winter-sport enthusiast or you are travelling in summers, this idyllic alpine town will not disappoint you with its charm.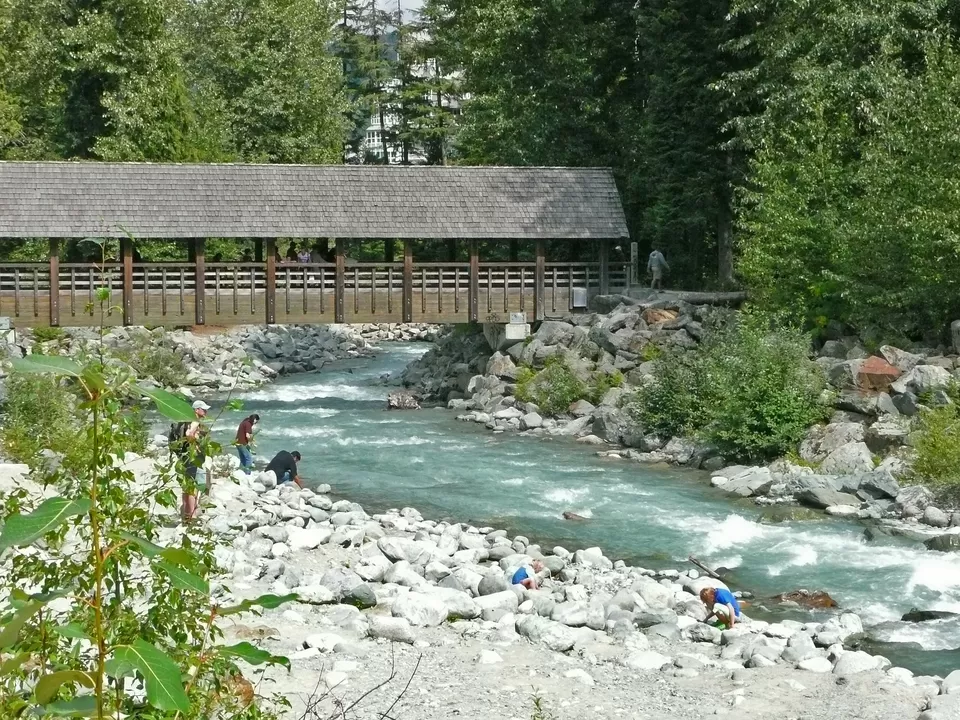 This is the perfect place to get some white water rafting experience under your belt and explore the challenging rapids surrounded by pristine landscapes. The rapids being Level 1 and 2 makes it ideal for first-timers. Every Thursday during the Whistler summer, the Four Seasons Hotel hosts the "Backyard Barbecue" from 5:00 pm – 9:00 pm. Situated on the patio outside its restaurant Sidecut, the Hotel offers a buffet filled with an unbelievable assortment of barbecued meats, fish, and seafood, together with delicious salads, sides and of course, dessert. Live music and activities for children are also on hand. Also of interest is the opportunity to ride a real bobsleigh with wheels on the actual 2010 Olympic bobsleigh course. This course is still deemed to be the fastest course in the world, and as such, a trained pilot drives the bobsleigh with you and three others down the track.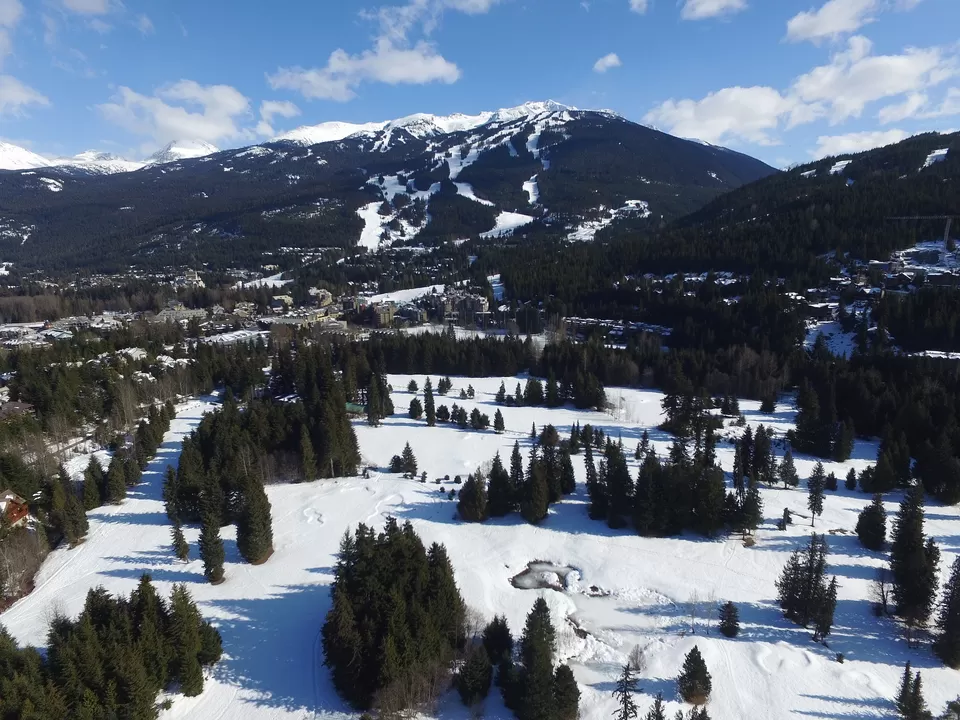 During winters this region is particularly buzzing around with snowmobiles and dog-sledges. These dogs genuinely love pulling the sleds - for you'll find many who are not on active duty still running beside you, trying to get into the mix. Regardless of whether or not you ski, this village is busting with restaurants, bars, and cafés offering deals in the late afternoon. Most of these places realise guests are coming straight off the mountain, so there's definitely a relaxed and casual atmosphere in the village. Either way, pop into one of the countless establishments and warm up with a cup of mulled wine or another treat. Bring your trip to a perfect closure with a warm cup of coffee in the most idyllic and beautiful of settings, cherishing your memorable Canadian adventure.
Where to stay
There are only a few hostels in Calgary, though most include free breakfast. Dorms will start at 30 CAD, with privates starting at around 70 CAD. During the Stampede, prices shoot up by about 50%, and sell out months in advance so make sure you book ahead! During the summer months, there is also the option of renting a dorm room from the university. Rooms are generally available from early May to late August, and offer access to on-campus services (laundry, parking, cafeterias). My recommendation for hostel would be Wicked Hostel.
Transportation
The best way to travel outside of cities is renting your own car for between 35-80 CAD per day. Alternatively you may choose to opt for buses plying between Calgary and Banff for as cheap as 23 CAD. Check this link for info on scheduled bus services. The Rocky Mountaineer has regularly scheduled train services that stop at Banff. For more information, see Rocky Mountaineer's website here. For travel inside Calgary transit tickets are 3.15 CAD for adults. Day passes (9.50 CAD) and books of 10 transit tickets (31.50 CAD) are also available at most convenience stores
---------------------------------------------------------------------------------------------------------------------
From doing my bit towards the environment by working in future mobility research field, often finding myself wandering aimlessly through landscapes, to continuously seeking thoughtful conversations with travelers from across the world, I am a travel experience narrator. A firm believer in the philosophy that a human should experience everything and do everything in his lifetime (for specialization is for insects....), you can say "hi" to my photographer alter-ego @througharobinseye on Instagram, read through my mind as I narrate my personal travel experiences at www.talesofarobin.wordpress.com or sing along with me @undrkn5trk5hn
----------------------------------------------------------------------------------------------------------------------