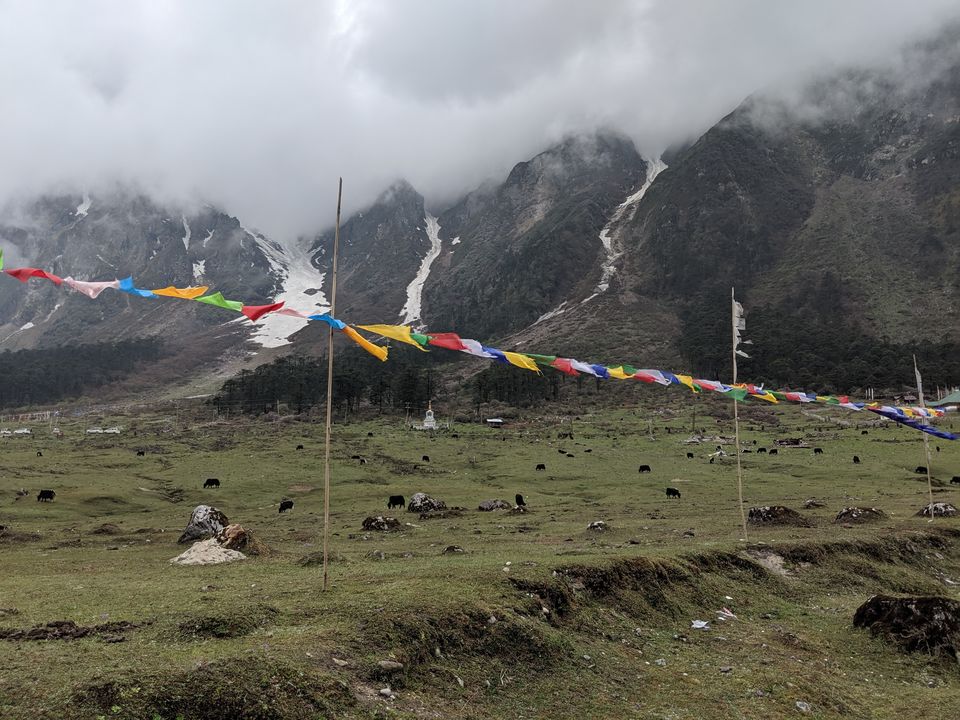 Yumthang located in Sikkim is one of the most mesmerizing places in India. It's definitely worth a visit and a place on your bucket list. Be sure to take some time out to just listen to the streams that emerge from the Himalayas and peace out in the 'valley of prayer flags'!
Here's a sense of the peaceful location, that's a few hours away from Lachung.
Lovely prayer flags that make you wonder how they got there in the first place!
The Teesta river keeps you company along your ascent
A view from the top - winding rivulets along the valley
Spotted with yaks, this is a sight for sore eyes!
If you're lucky, you will get to witness a valley filled with flowers!
But constant tourist visits have led to reduced growth over time. Be sure to tread carefully and not pluck, or step on the delicate flora.
You're sure to be met with a chill breeze - wear appropriate clothing as you walk towards the Himalayan waters. Sit by the river and take it all in, this profound sense of peace is a rare find.
yes, this could be heaven on earth:
After you've sipped the pure waters and felt the smooth pebbles, it's time to make your way back before you freeze:
A sense of gratitude will take over as you thank your stars, you got to witness this rare beauty! If you want more details, reach out to me to plan your trip. Follow my on instagram @sushantika6 for more updates on travel!