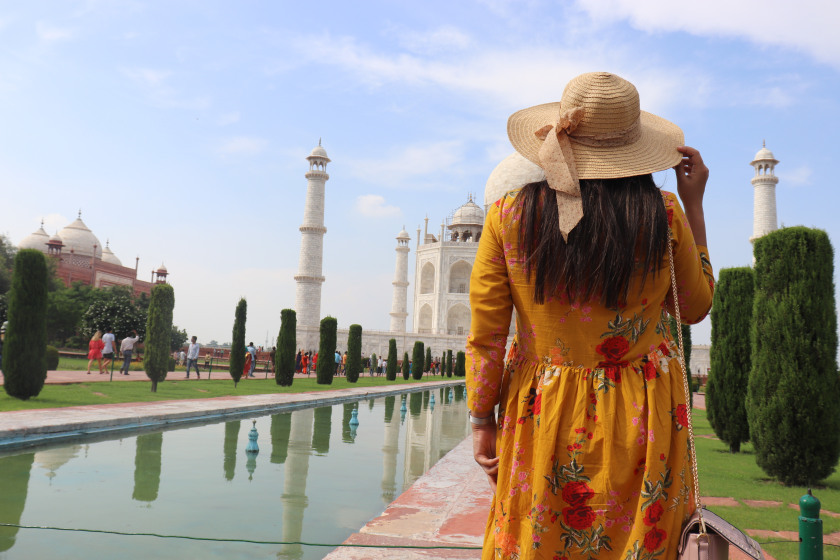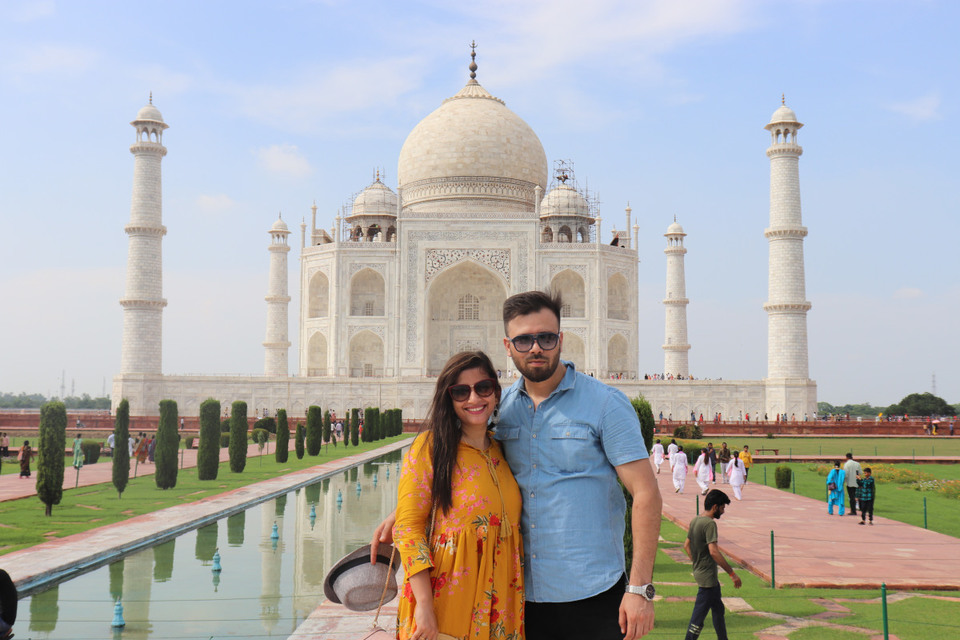 Is there any beautiful place, more jaw dropping and iconic.
Quite honestly, we can not think of.
A trip to India is pretty incomplete without visiting its most famous landmark and also famous all around the globe.
It's a great thing to build a marble masterpiece for one's wife and no better reason to travel than seeing its magnificence.
This is art built in Agra, India between 1631 and 1648, in history and it took 22 years to complete. It is made of all marble and took 20,000 workers to build.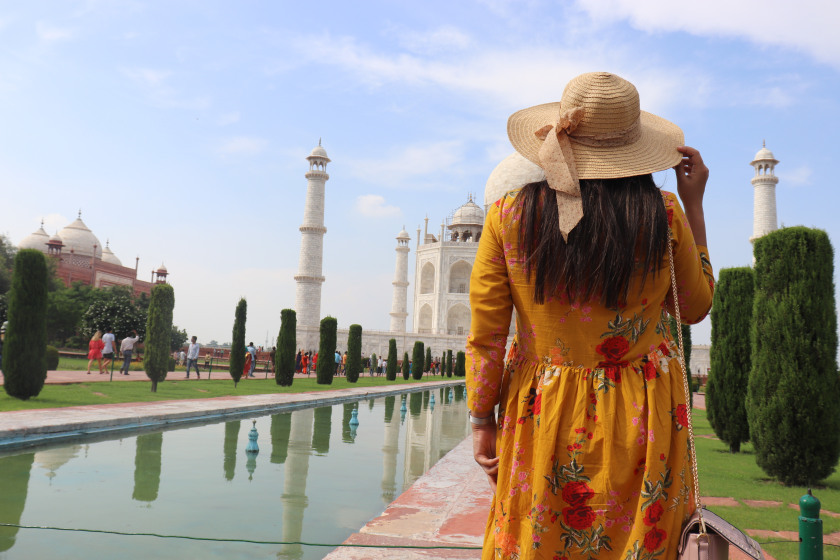 Before arrival at the Taj mahal
Be prepared to be surrounded by hundreds of people. These include Indian men, women and children who may ask to take pictures with you.
If you have enough time, you can check out the Taj mahal on a whirlwind day tour from Delhi by taking Ola or Uber can directly to Agra. The Taj mahal is an easy four hour drive from New Delhi on the Yamuna expressway. The highway is in great shape and there are public toiltes along the way. Expect to pay ~ Rs. 500 toll tax on the way.
When you reach Agra, The entrance que for taj Mahal can be pretty long during peak season or even without season but it would be fine for you if you are already prepared. What's to come is more than worth the wait. After geeting ticket you will be distributed with a plastic bag which you will need to cove your shoes as you wal up to the Taj Mahal
Entry fee for Taj Mahal : INR 40 Indian nationals, INR 1000 for foreigners.
Leave your valuables in the hotel. There are lockers avaialbale at the Taj but it would be best to have minimal belongings with you so you don't have to spend too much time in checking in .
Carry one small bag with followings:
Passport (If you are not Indian) Money Water Medicine Camera Phone Hats to beat the heat Scarf to cover face if it is a sunny day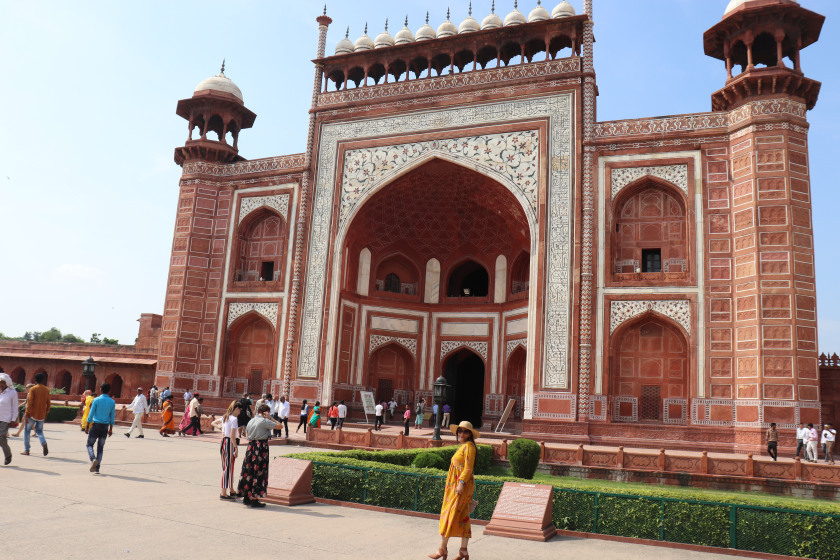 What to wear at the Taj Mahal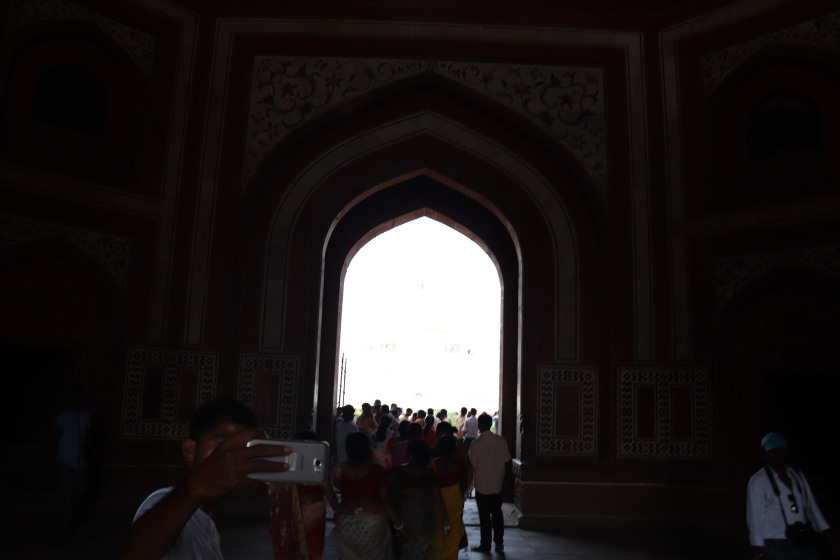 Wear what is respectful as there is no dress code. If you want to enter the mosque, you will need to cover your head, shoulders and knees.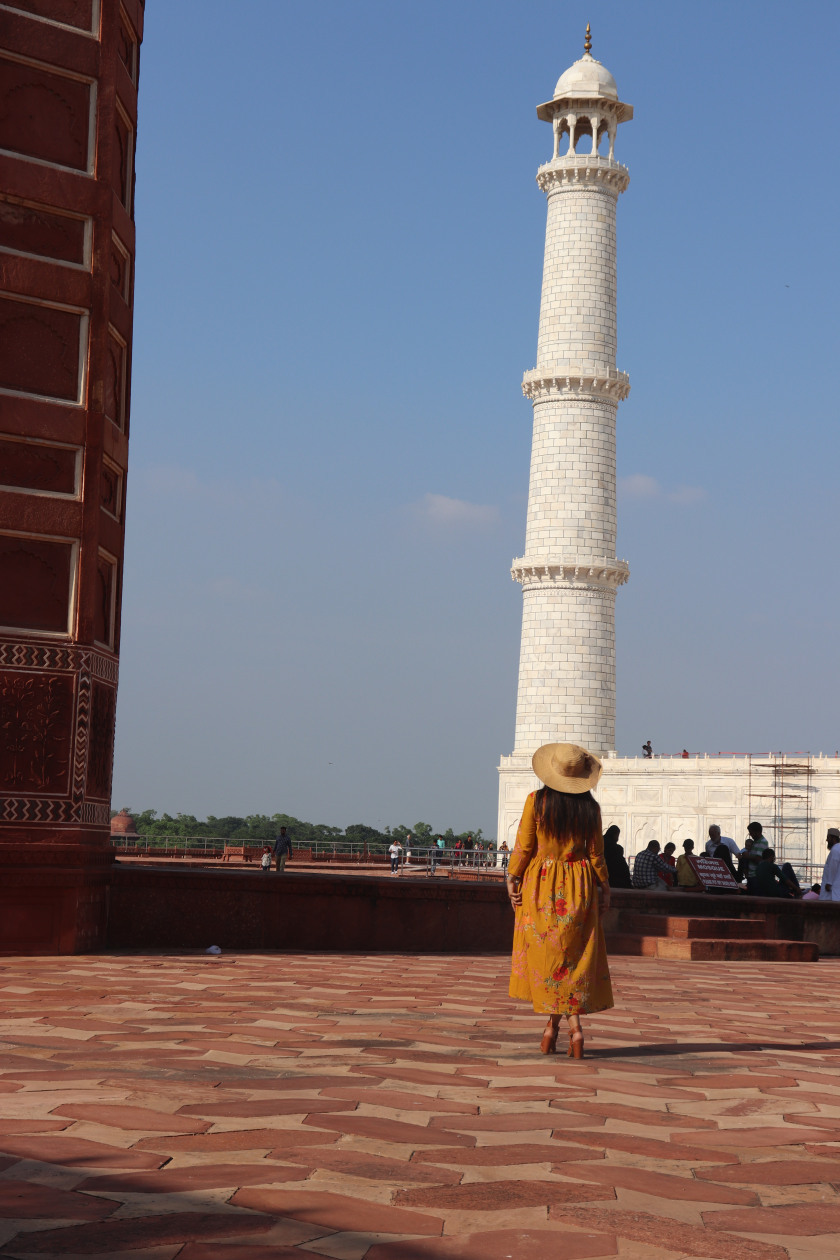 It is very hot in summers and there is little shade, so wear light or cotton clothing and make sure you wear sunscreen. In winters it gets very cold so layers yourself as much you can.
Other things you need to know:
Things not allowed: food, cigarettes & lighters.
Photography equipment needs prior permission to be brought.
When you are at the Taj Mahal
Be aware of thieves, rude shopkeepers as It is very crowded area .
If you are excited to explore everything you will have to reach early otherwise it will get crowded. At the river bank behind the Taj you can get amazing photographs. Don't miss sunset and sunrise which gives amazing look
Tips for taking photos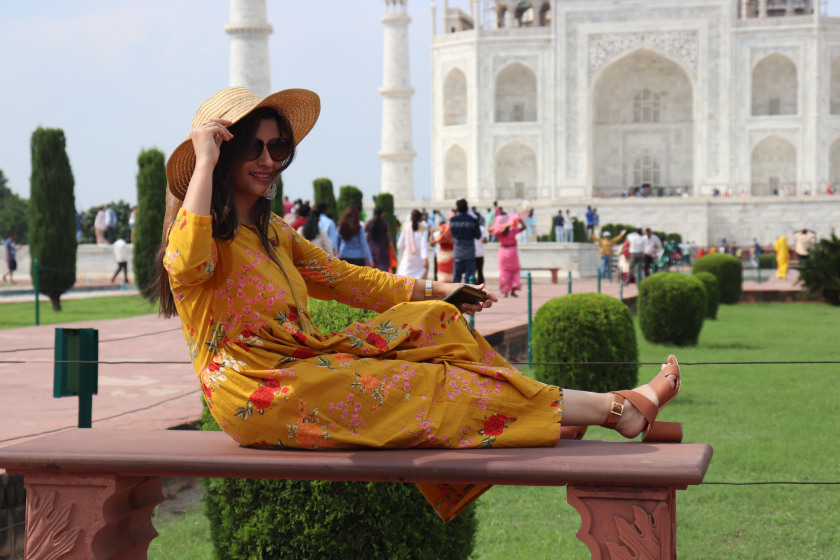 The fountain that line the route towards Taj mahal's main platform: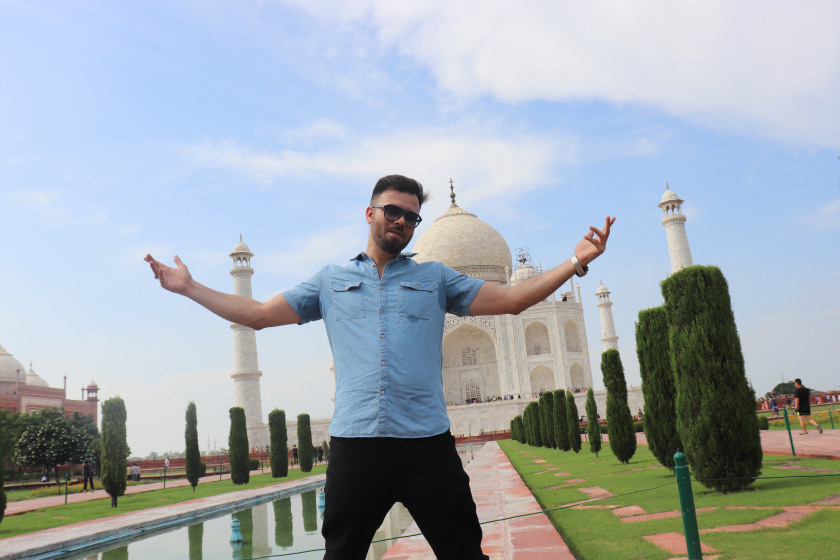 As everyone want iconic photos to be taken. You sit on the bench and the grandeur of Taj makes backdrop. You can be creative and mix things up with different angles.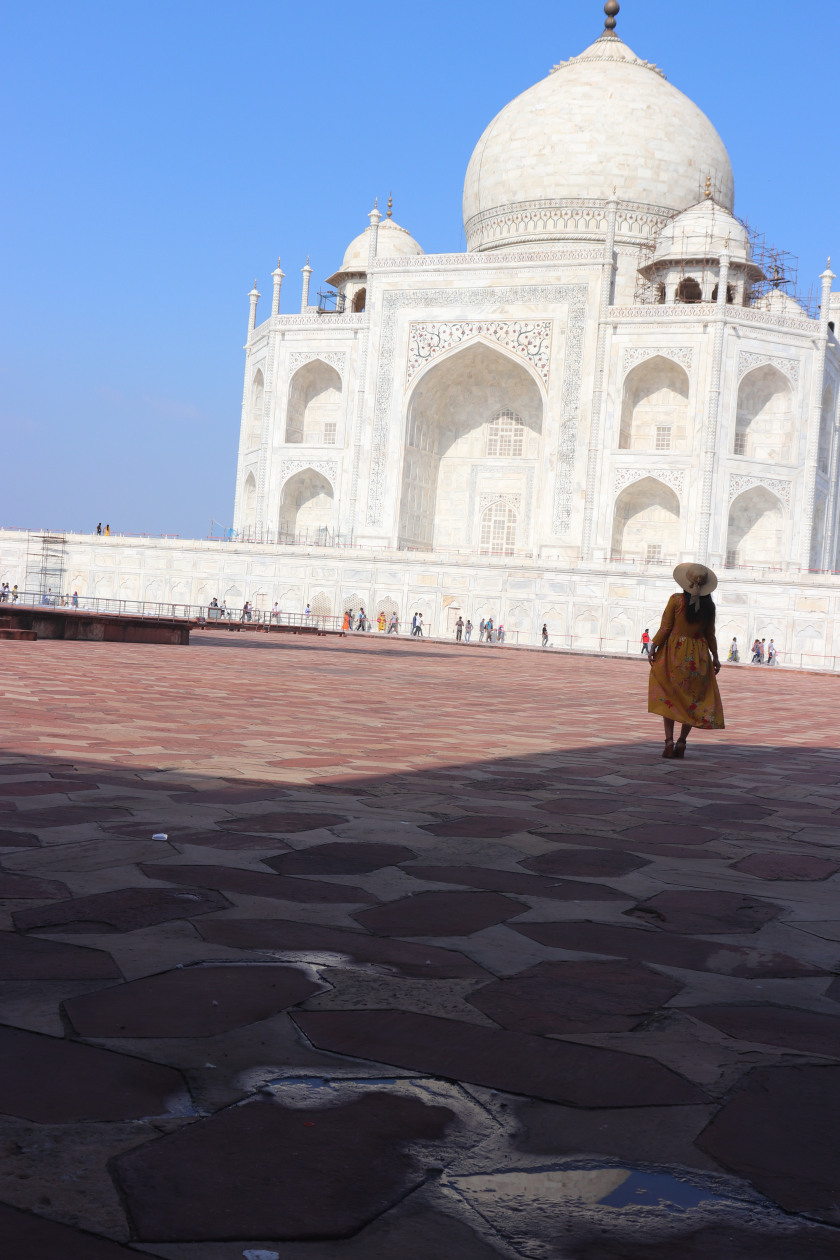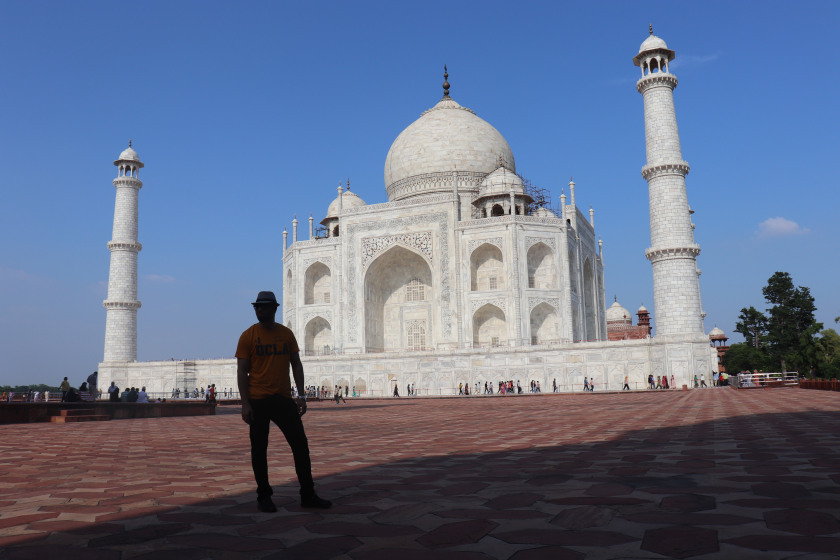 Shot from mosque side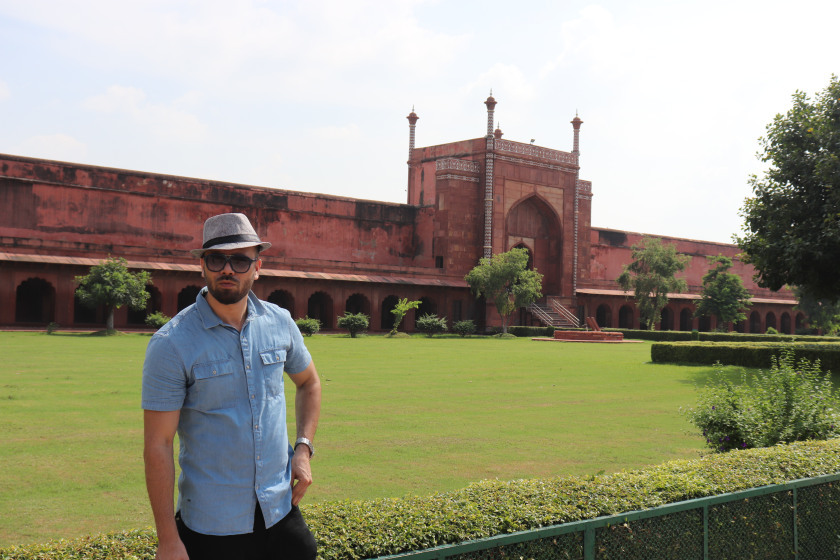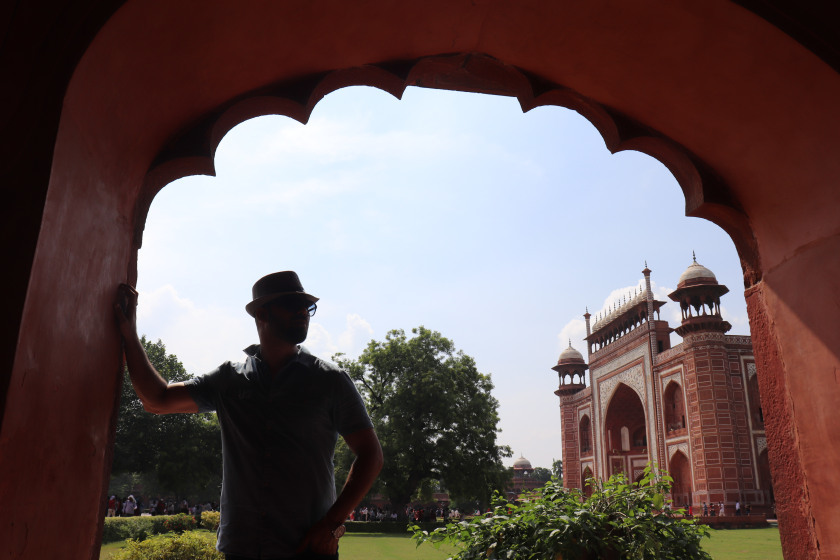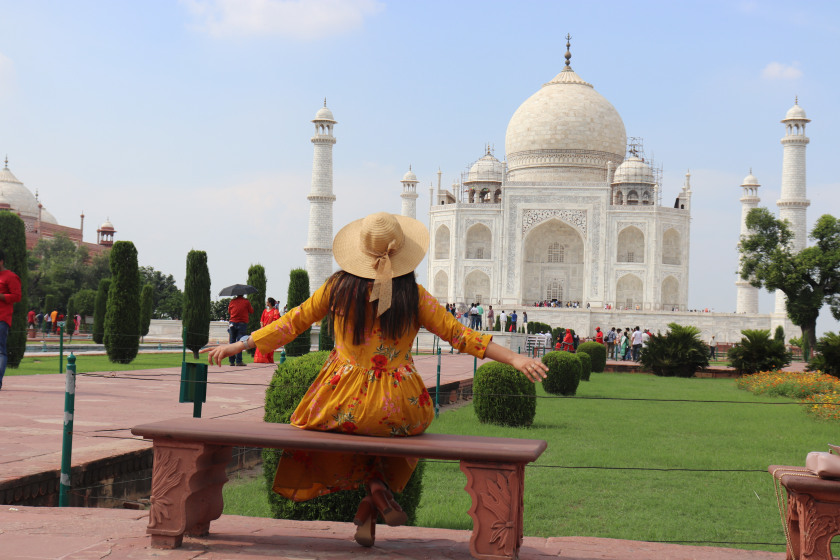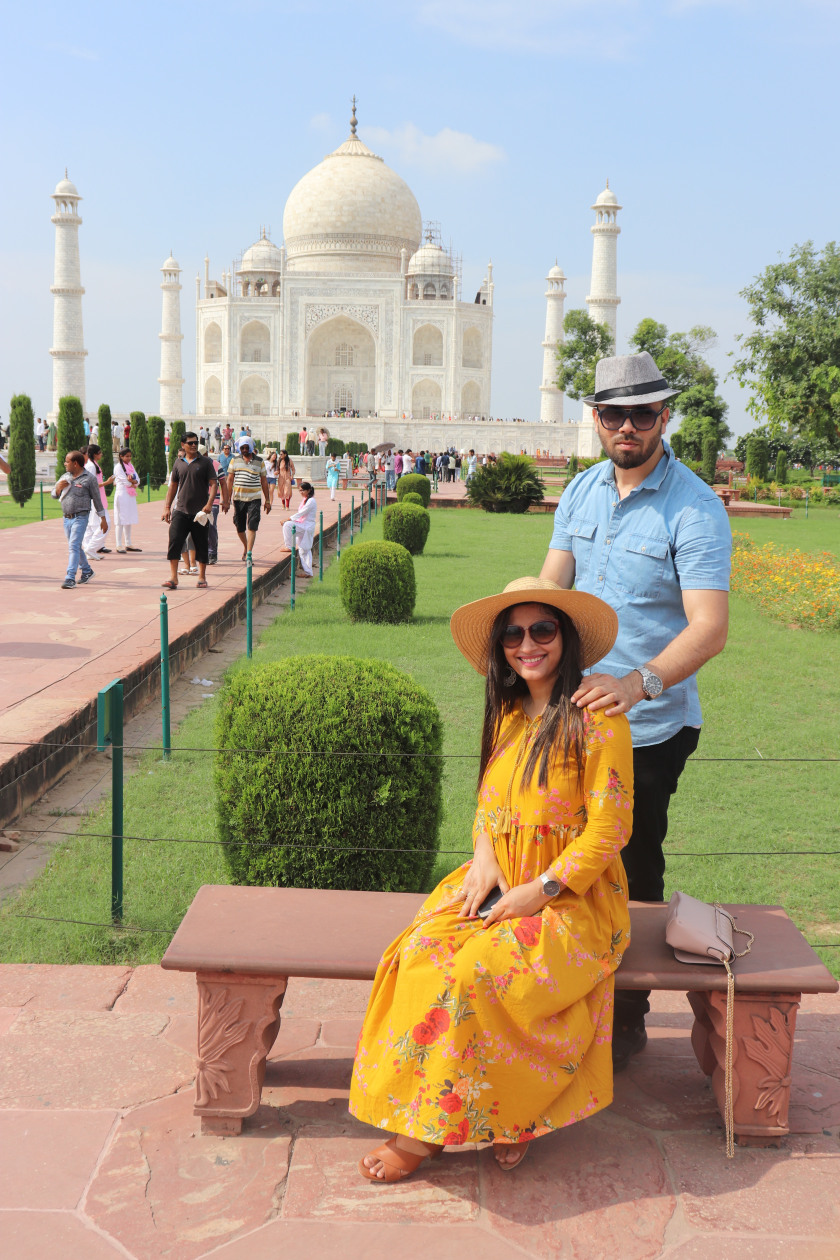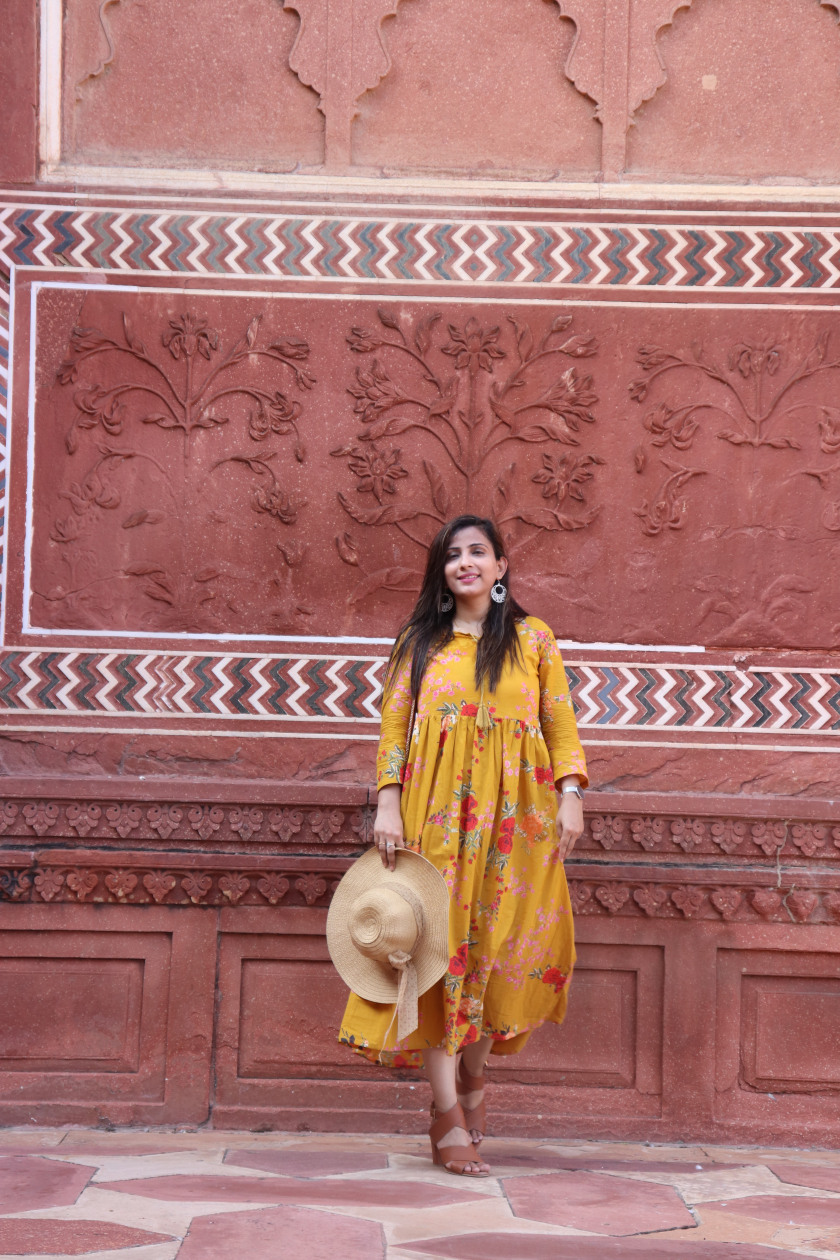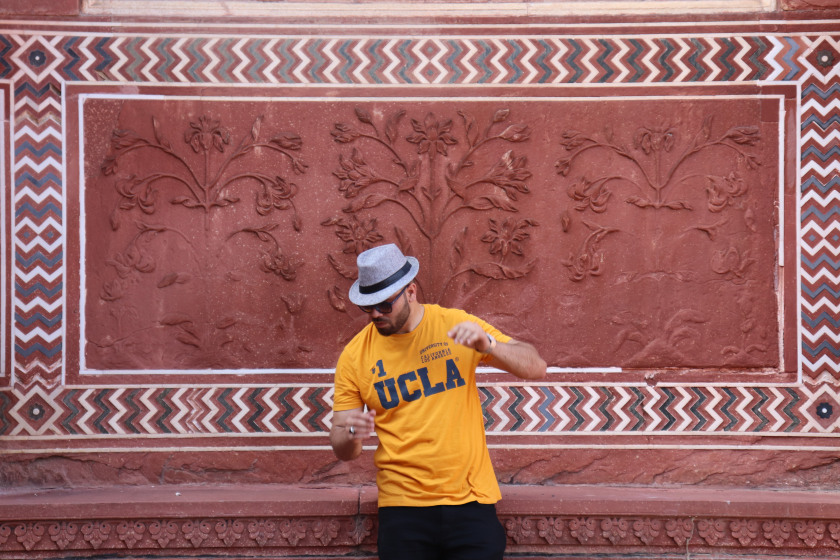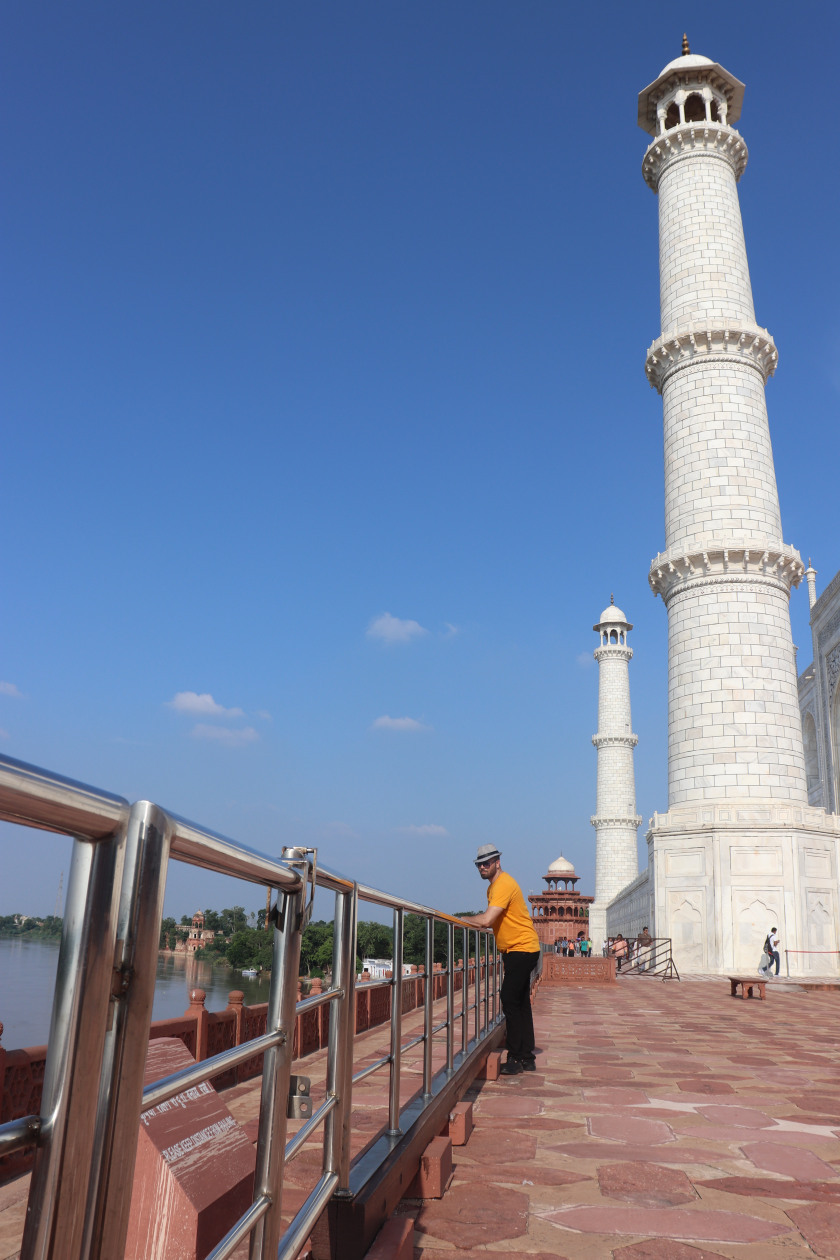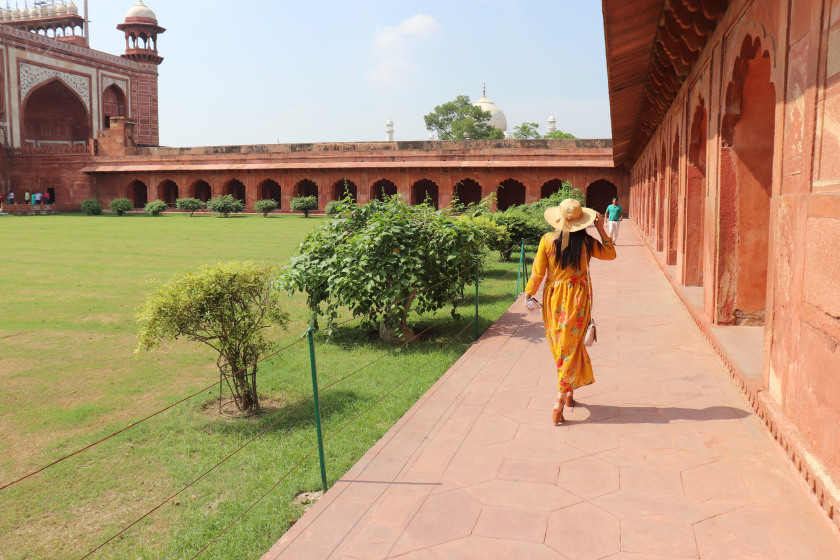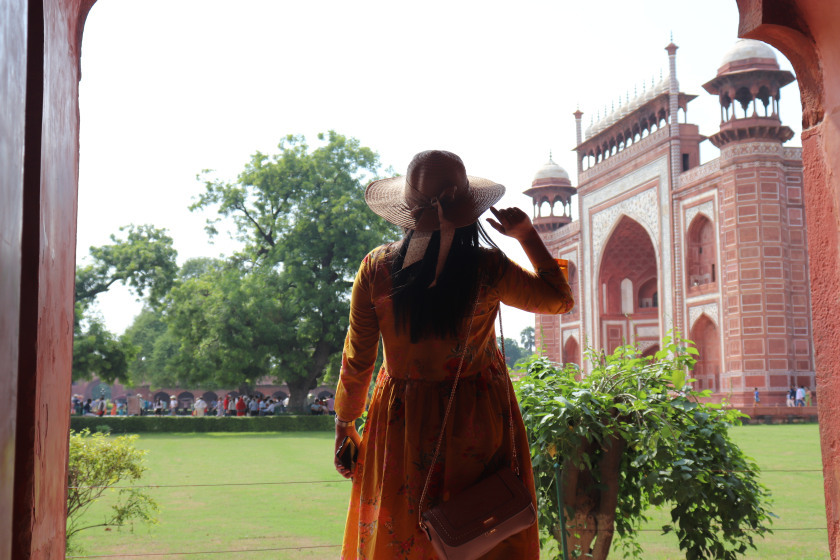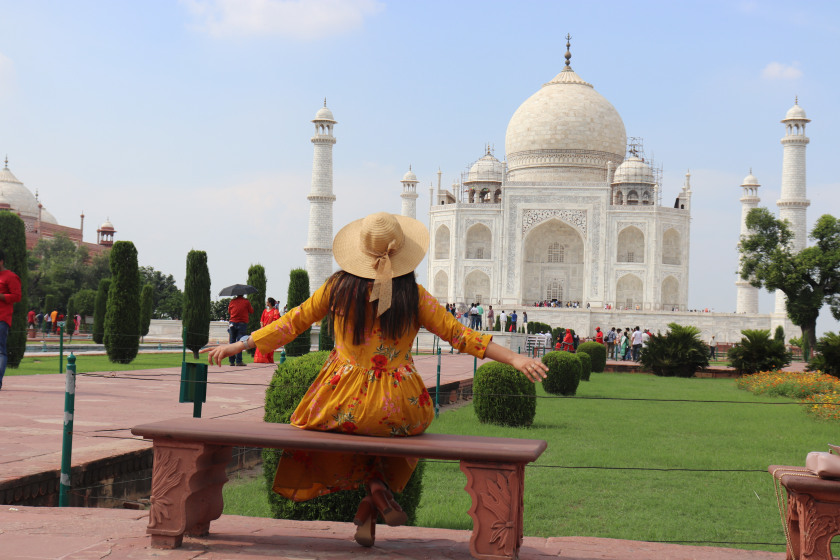 You can get amazing photos from the rooftop of many restaurants close to the Taj mahal.
#tajmahal #love #agra