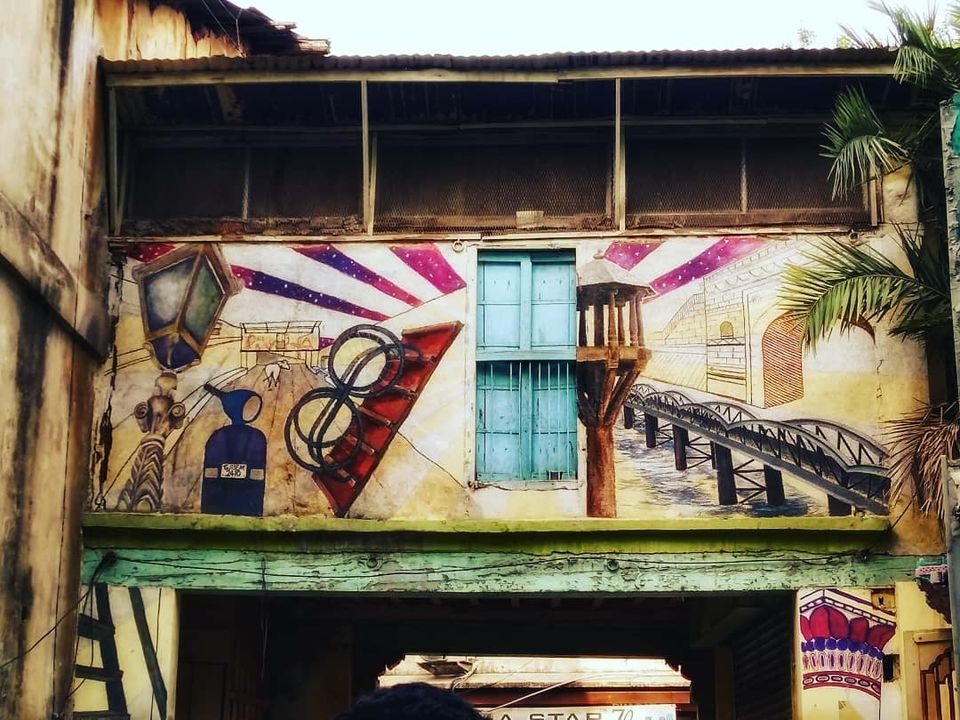 I am a regular corporate employee but also a huge travel junkie. Work and other responsibilities keep me busy but I somehow manage to explore the places and enjoy some ME time whenever I am on office trips, even the shortest ones, whether a new place or the one that I have visited a 1000 times before. I never miss a chance to explore something new on my trips. When I came to know about my one day trip to Ahmedabad on a Friday, I got so excited and insisted the HR to extend it till Sunday. My colleagues teased me saying it's not Goa or Himachal and that I would get bored. They wondered what I would do in Ahmedabad for the whole weekend. But it was my first time to the city and I could not miss a chance to explore India's first World Heritage city inscribed by UNESCO.
Let's skip my first day details of the boring conference, and jump straight into the second day full of fun and excitement.

Day 2:
The first thing in my list would be this heritage walk.
I just had a day and a half to explore the city as much as possible. So, I decided to begin my day with the heritage walk that one can book online from the below website.
https://heritagewalkahmedabad.com
I decided to take a chance and without any booking, headed straight towards the Swami Narayan Temple at Kalupur. I left my hotel sharp at 6 am by a cab. The whole city was still peaceful with deserted roads and hardly any people to be seen anywhere. It was an hour long journey to the temple. Devotees had started flocking into the temple for their morning prayers. I quickly enquired about the heritage walk and found out that the office had not opened yet. To my surprise there was hardly anyone except me. So, I waited and meanwhile visited the Mahila Mandir. I was the only person till then loitering around for the Heritage walk office to open when I noticed another foreigner girl who was also there waiting. We started chatting and handed each other our cameras to take pictures. She was Barbara from Brazil and was in India for a 3 months architecture internship at a university in Vadodara (Baroda). We both were hungry and bought bananas, our only option there, to gain energy before the 2 hours long heritage walk. In no time, some more people gathered for the walk. At around 7:30 am, we walked inside the temple which itself was the first stop of the walk. The beautiful architecture took us all by surprise. The temple was too clean for an Indian temple. Our guide showed us the map for the walk.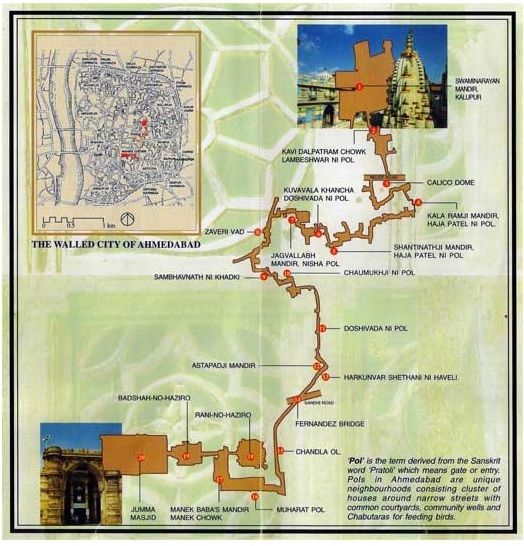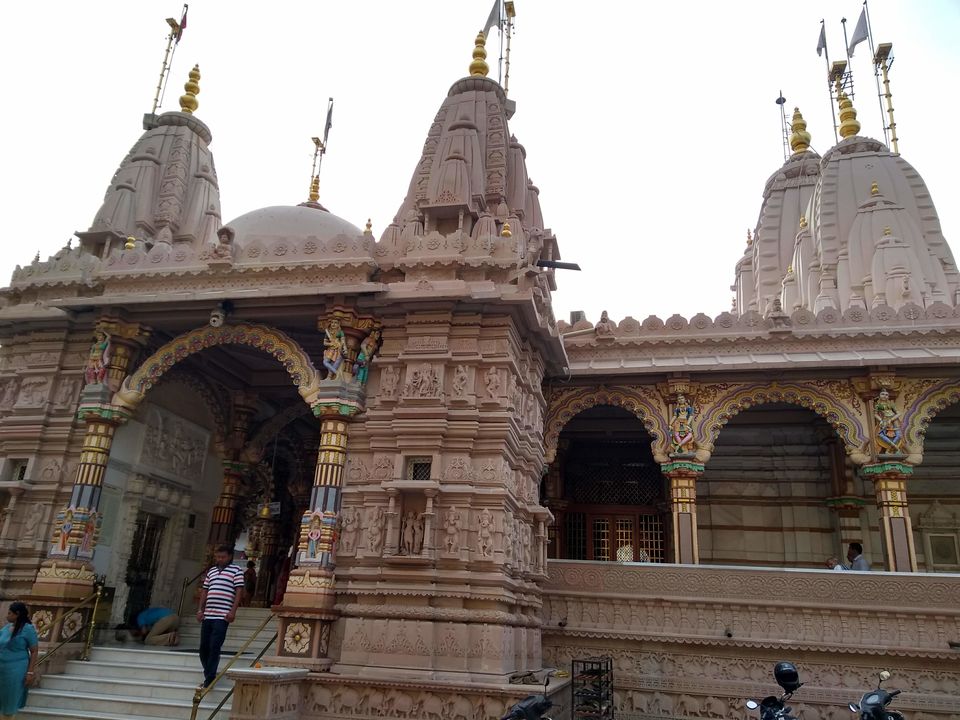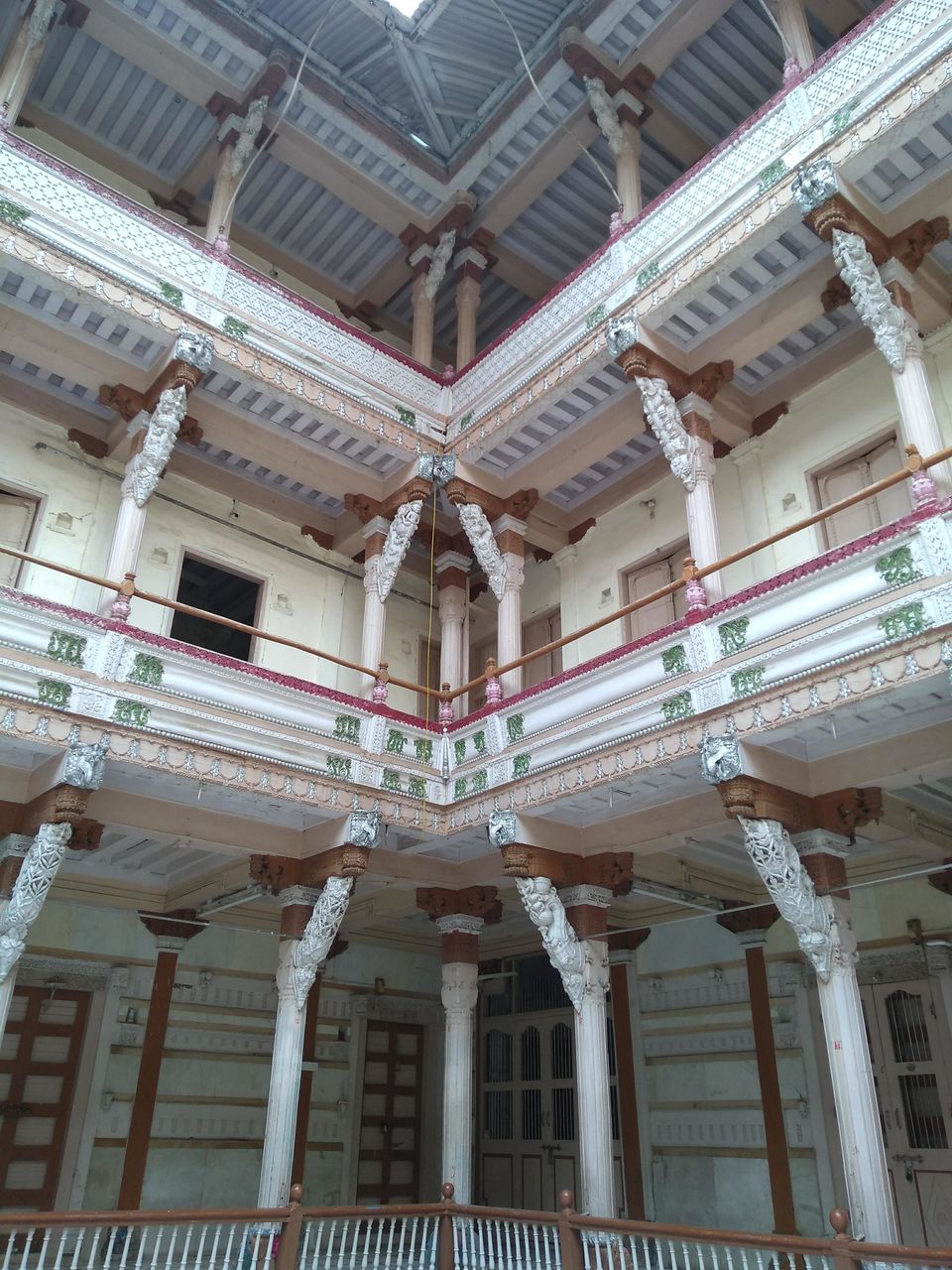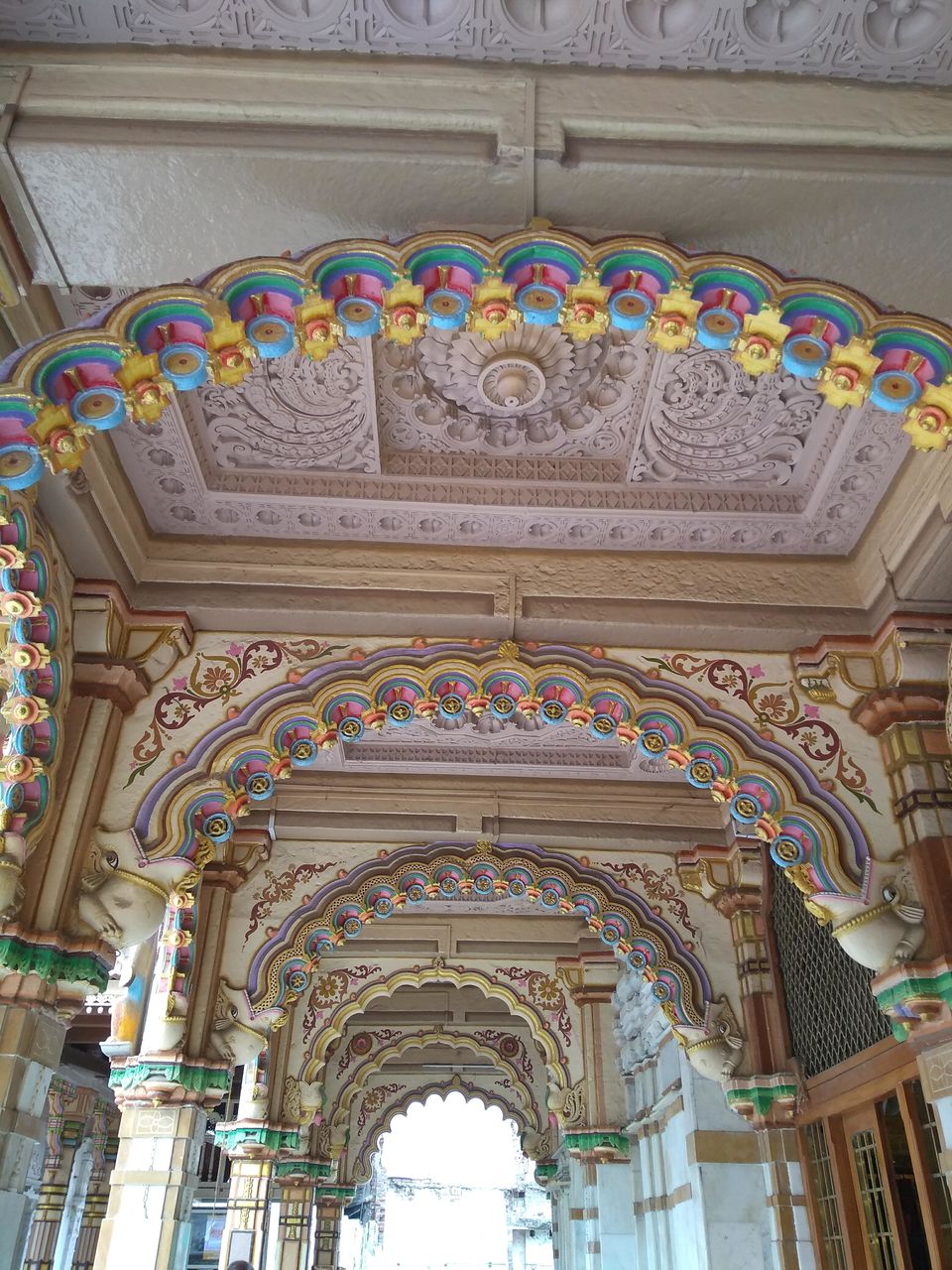 From the Swami Narayan Temple we headed towards the Kavi Dalpatram Chowk, named after a renowned poet who was a favorite among children in his times. The old architecture and a typical township was a proof of how well maintained lifestyle the people used to have. The guide explained us the nitty gritty of the old township. Each and every building, temple or sculpture had a story behind it. Each and every corner of the 'gullies' of Old Ahmedabad had a logic or a reason behind everything, whether why the roads were laid or how the colonies were formed. There was a Jain Temple, a Dargah and also a Lord Rama Temple, the only black idol of Lord Rama. All this prove that people in earlier times were so much more culturally united than us today.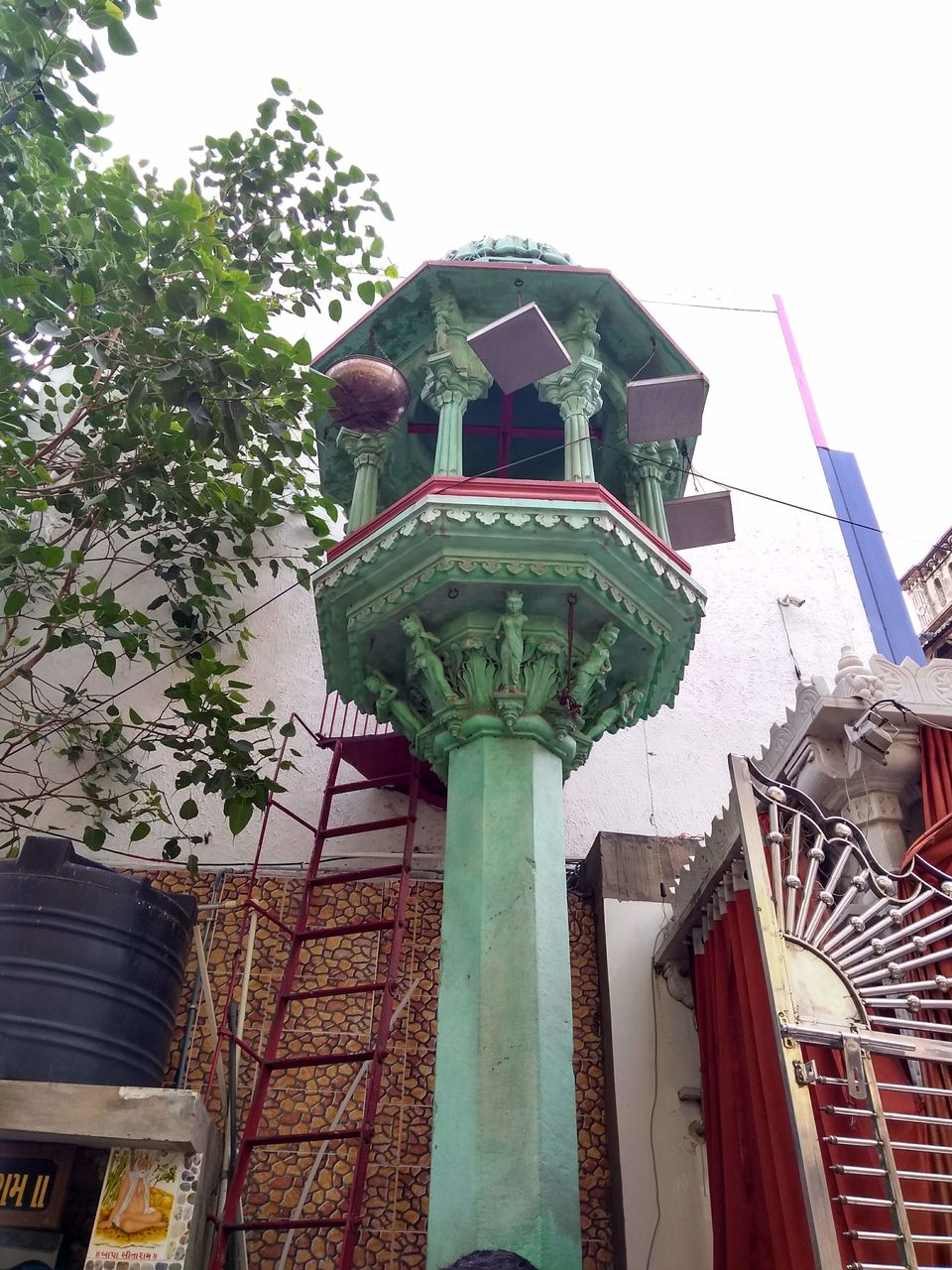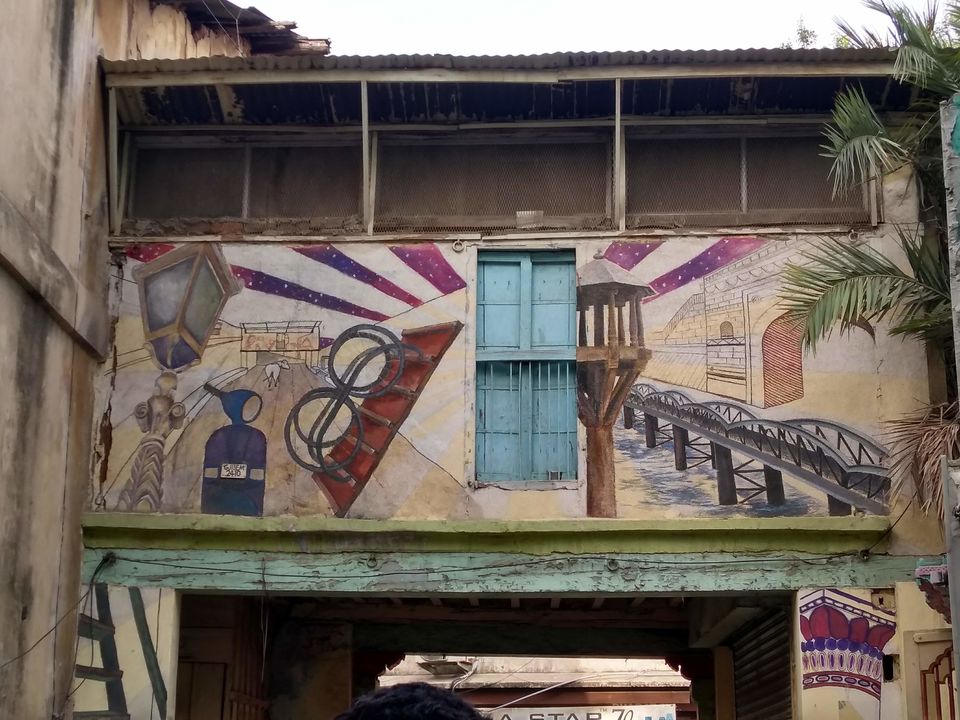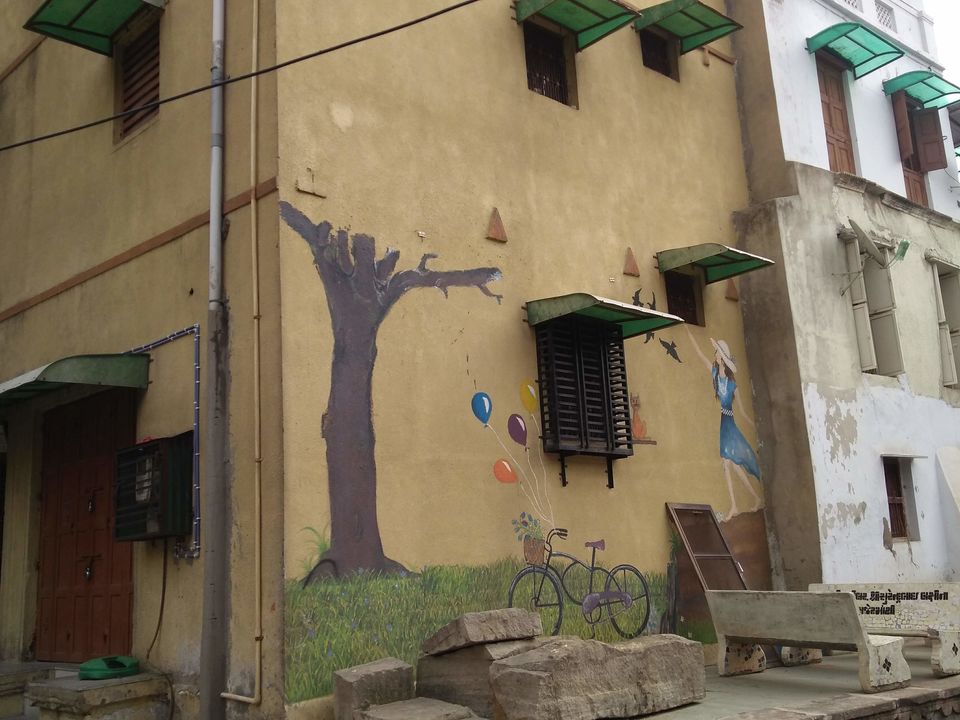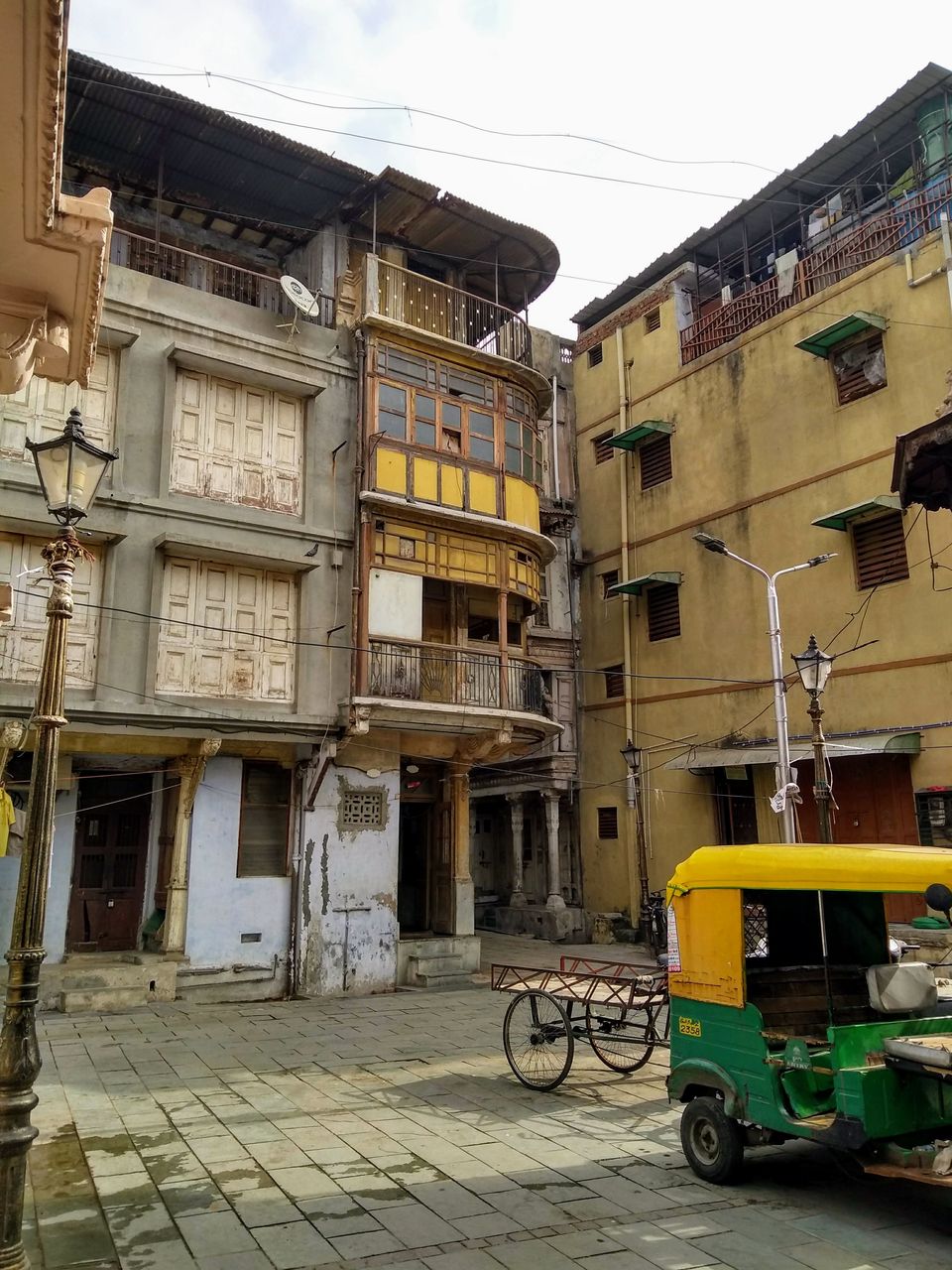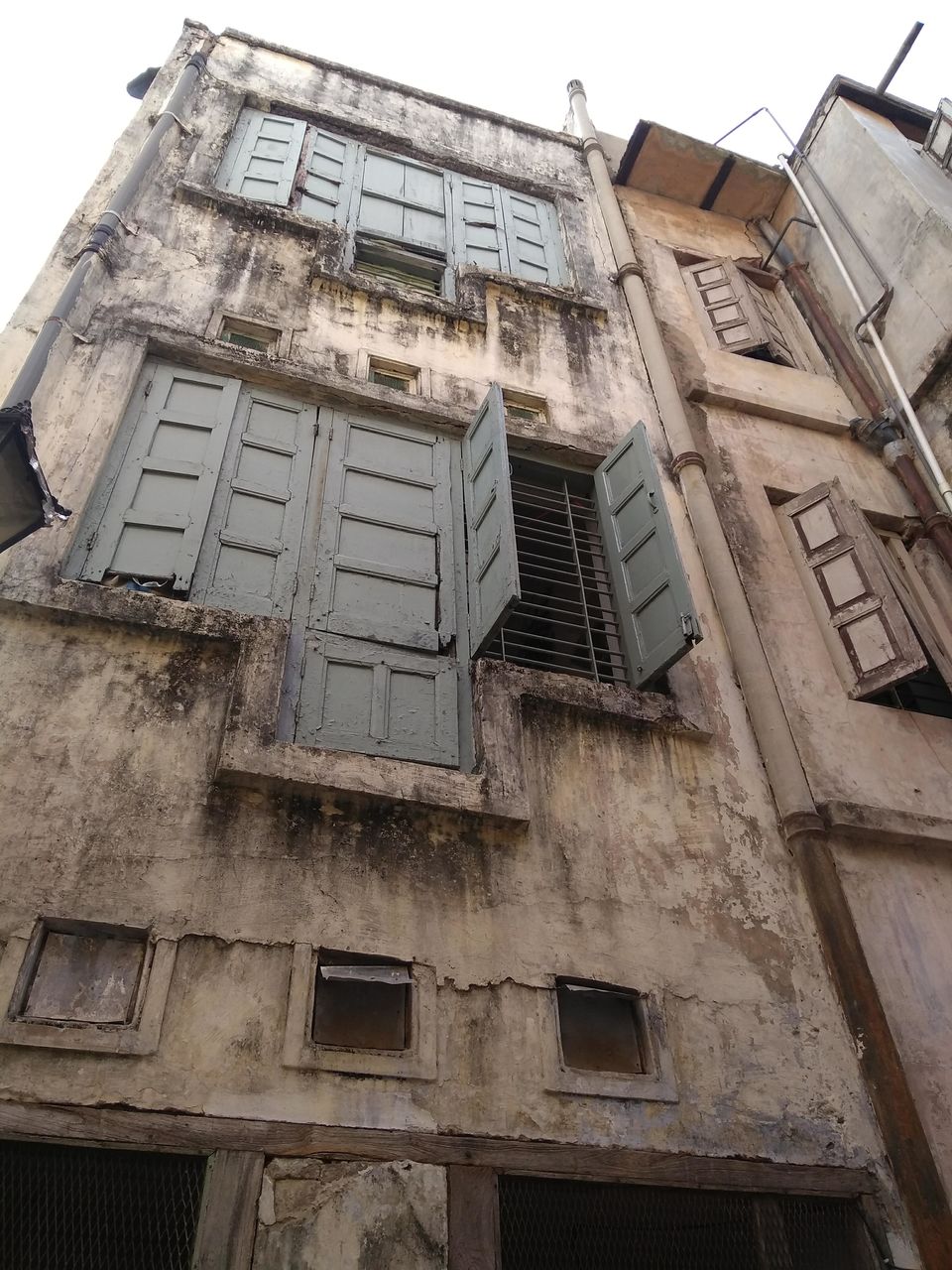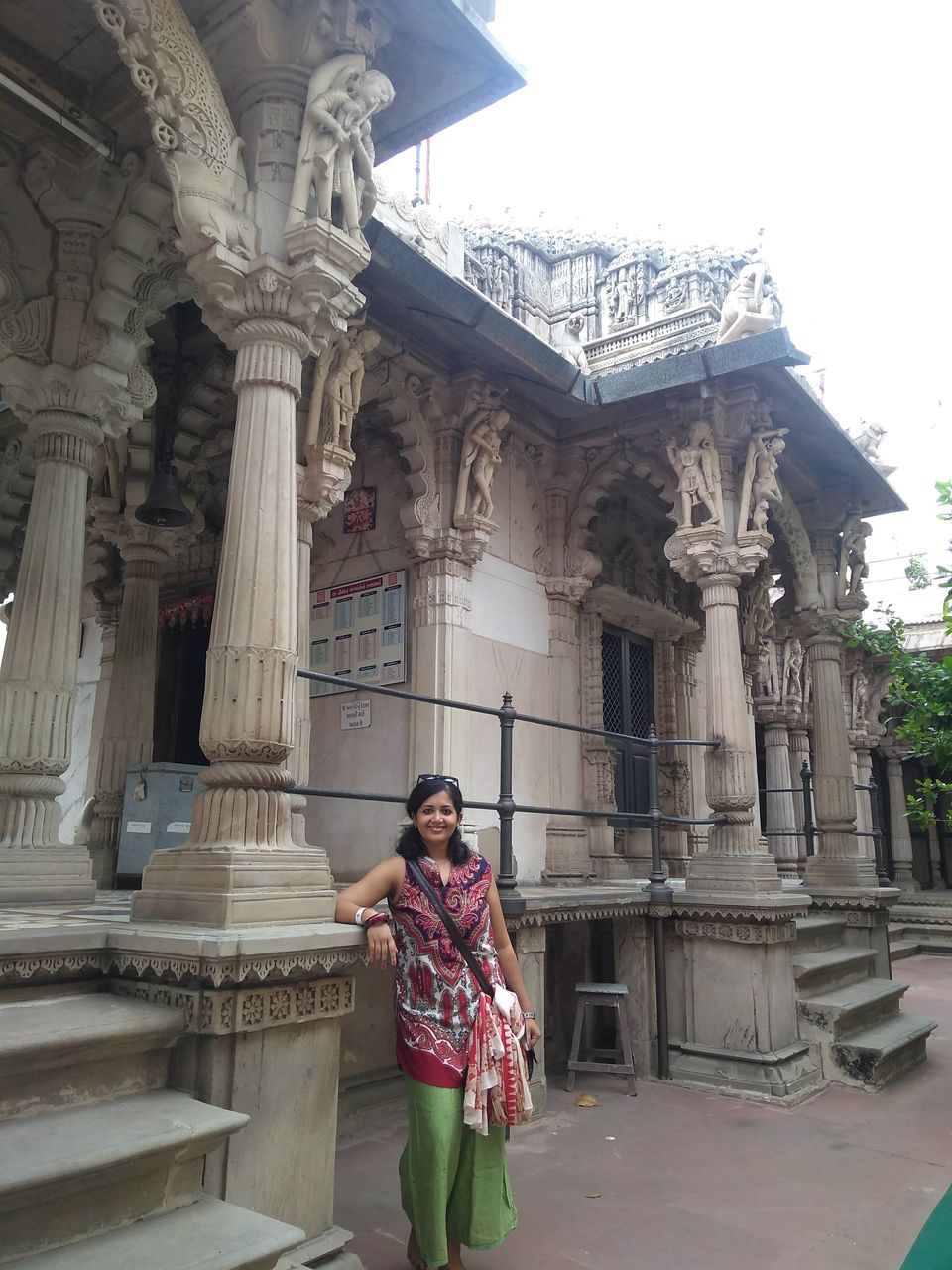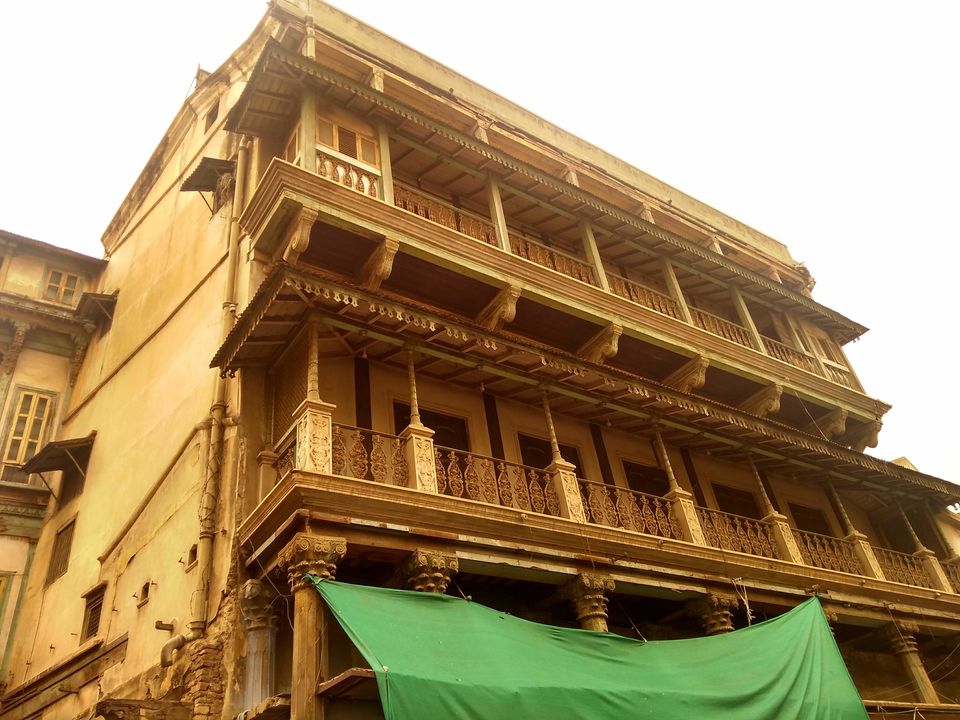 The walk was about of 2 kms. and the number of tourist spots were 20. The best part the heritage walk was that it began with a temple and ended with the infamous Jama Masjid of Old Ahmedabad. And of course the icing on the cake was the Gujarati local breakfast that was included with the Heritage Walk.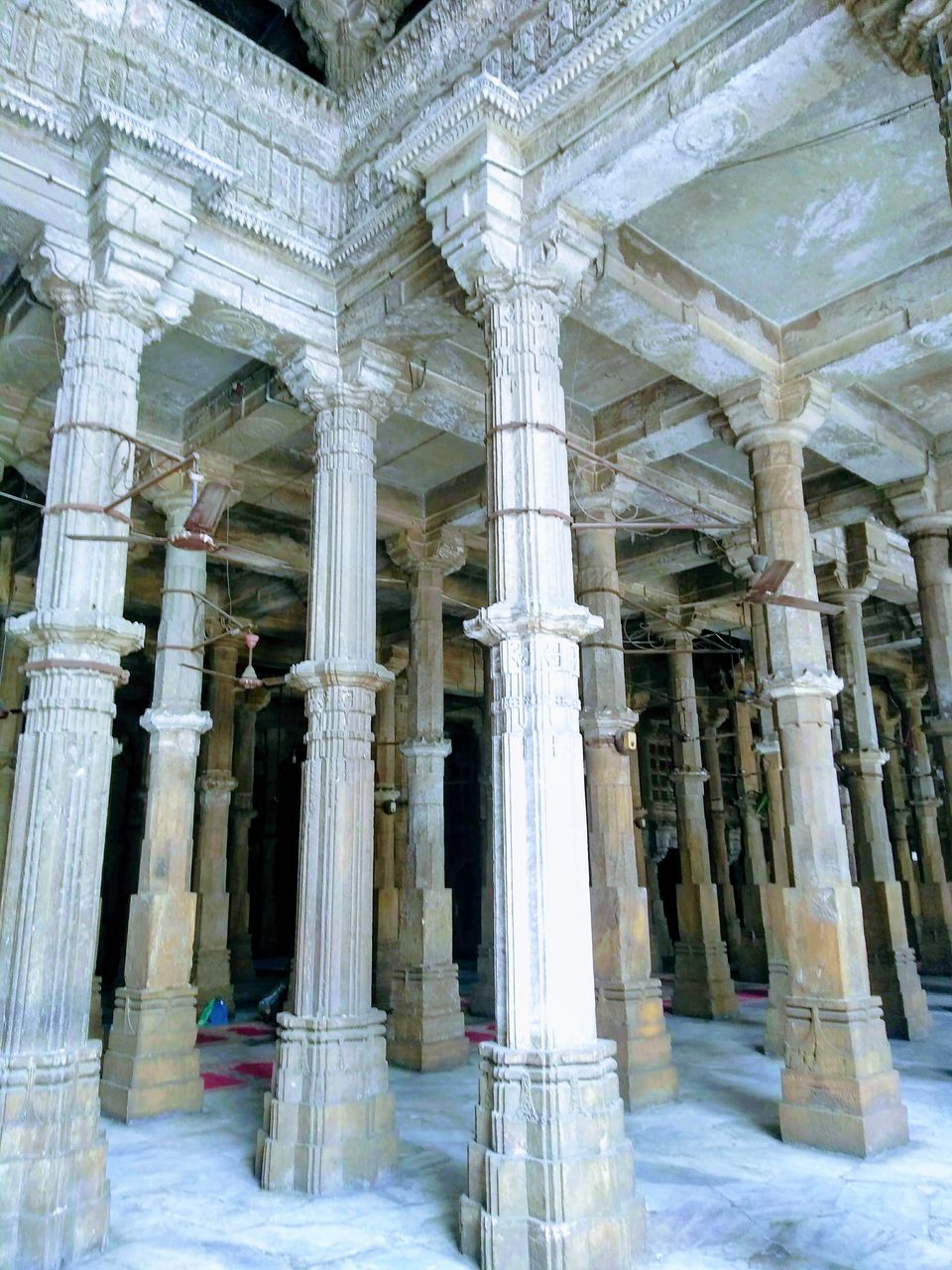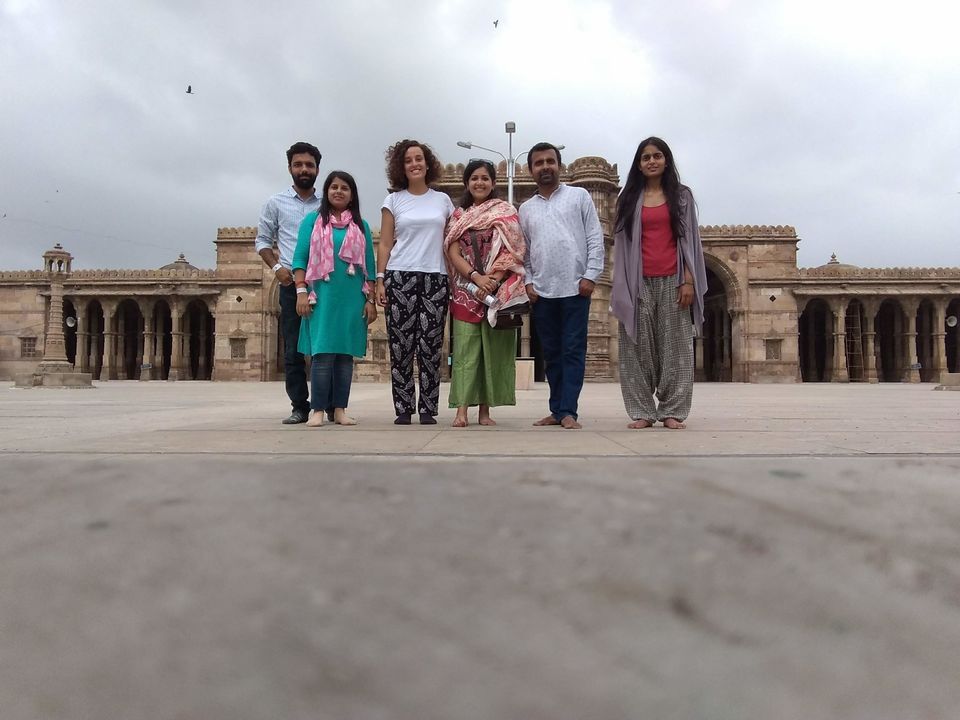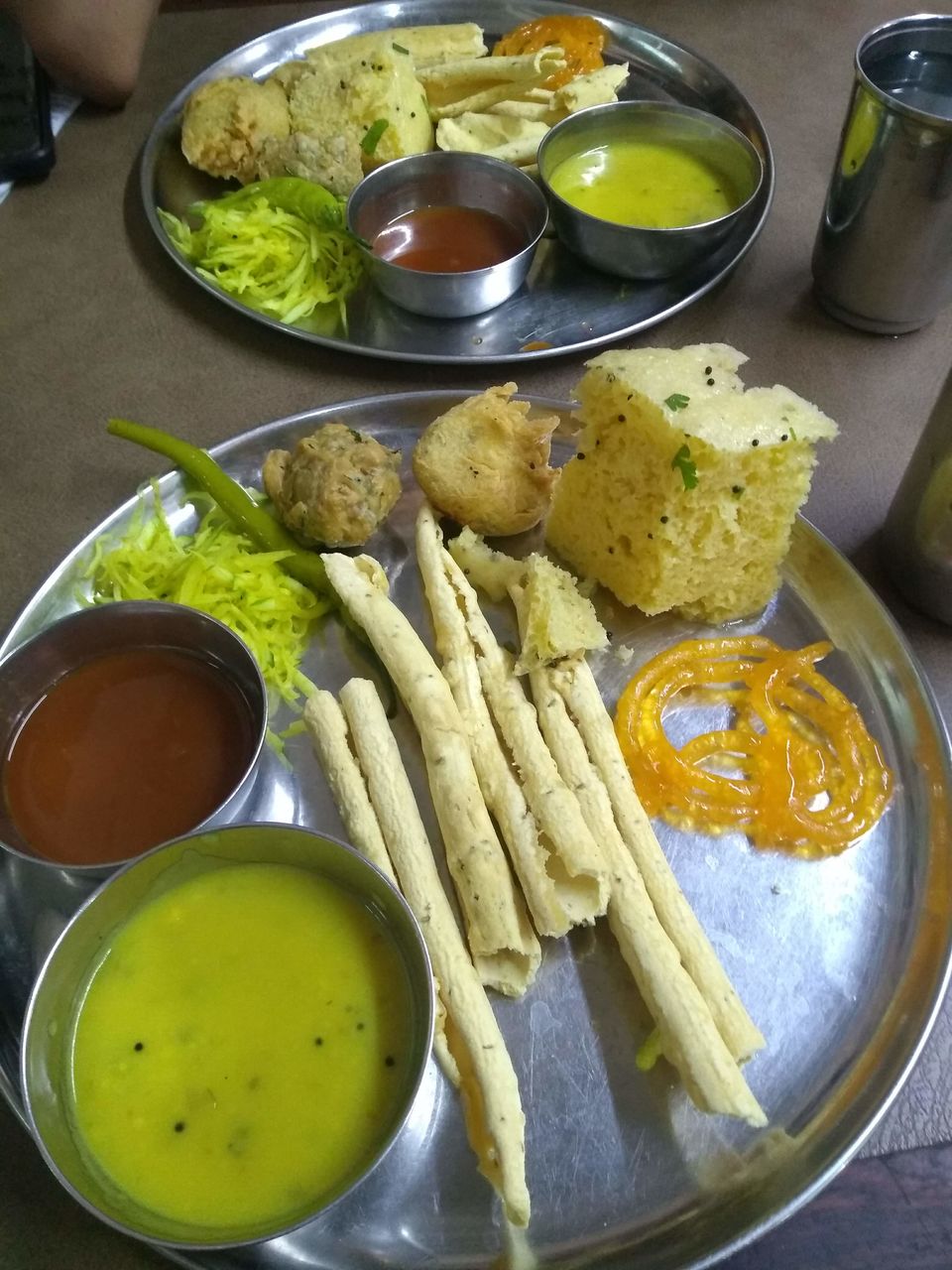 The walk was over by 10:30 am and we still had the whole day to ourselves, so Barbara and I decided to explore the city together by ourselves. We hopped into an auto and from Old Ahmedabad headed towards IIM Ahmedabad, the second in my list. The classrooms, the walls and the buildings were too impressive. Famous for its architectural beauty, the institute is worth a visit.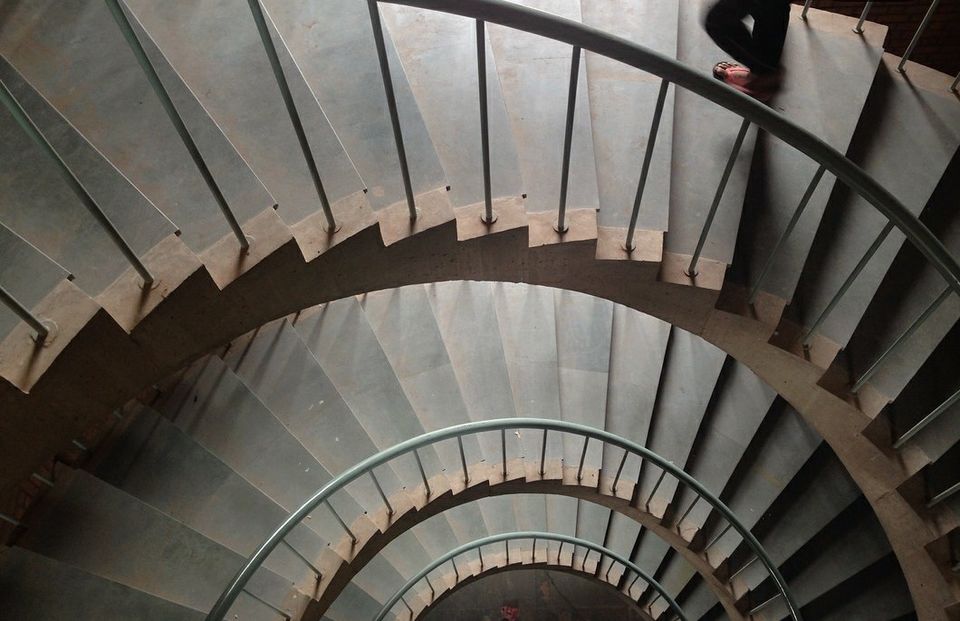 From there we went to the Sabarmati Ashram. The third point obviously that you cannot skip at any cost. The spic and span Ashram located across the banks of the River Sabarmati is a place one can go for some solace. As we were pretty tired due to the scorching heat of the sun and our adventures since early morning, the cool breeze and the greenery around rejuvinated us. We rested under the huge shady trees; talked, laughed and shared so many anecdotes from each other's travel and life diaries. The museum, the charkhas and all the rooms and amenities that had been used by Mahatma Gandhi and Kasturbha Gandhi were so well maintained and gave us goosebumps. We did not even realise how time flew by in there.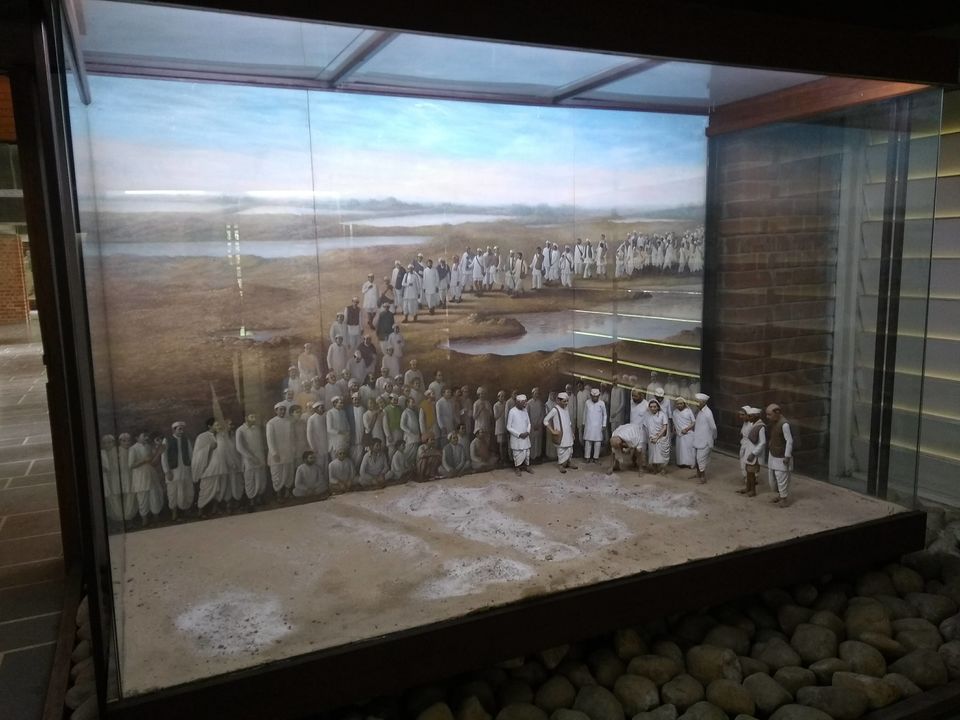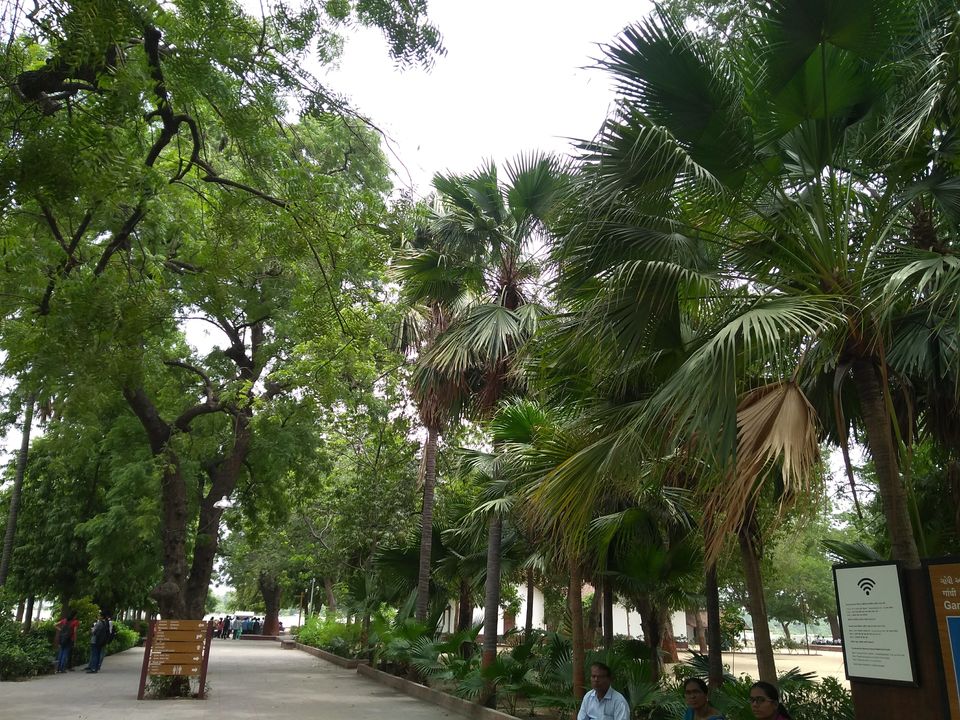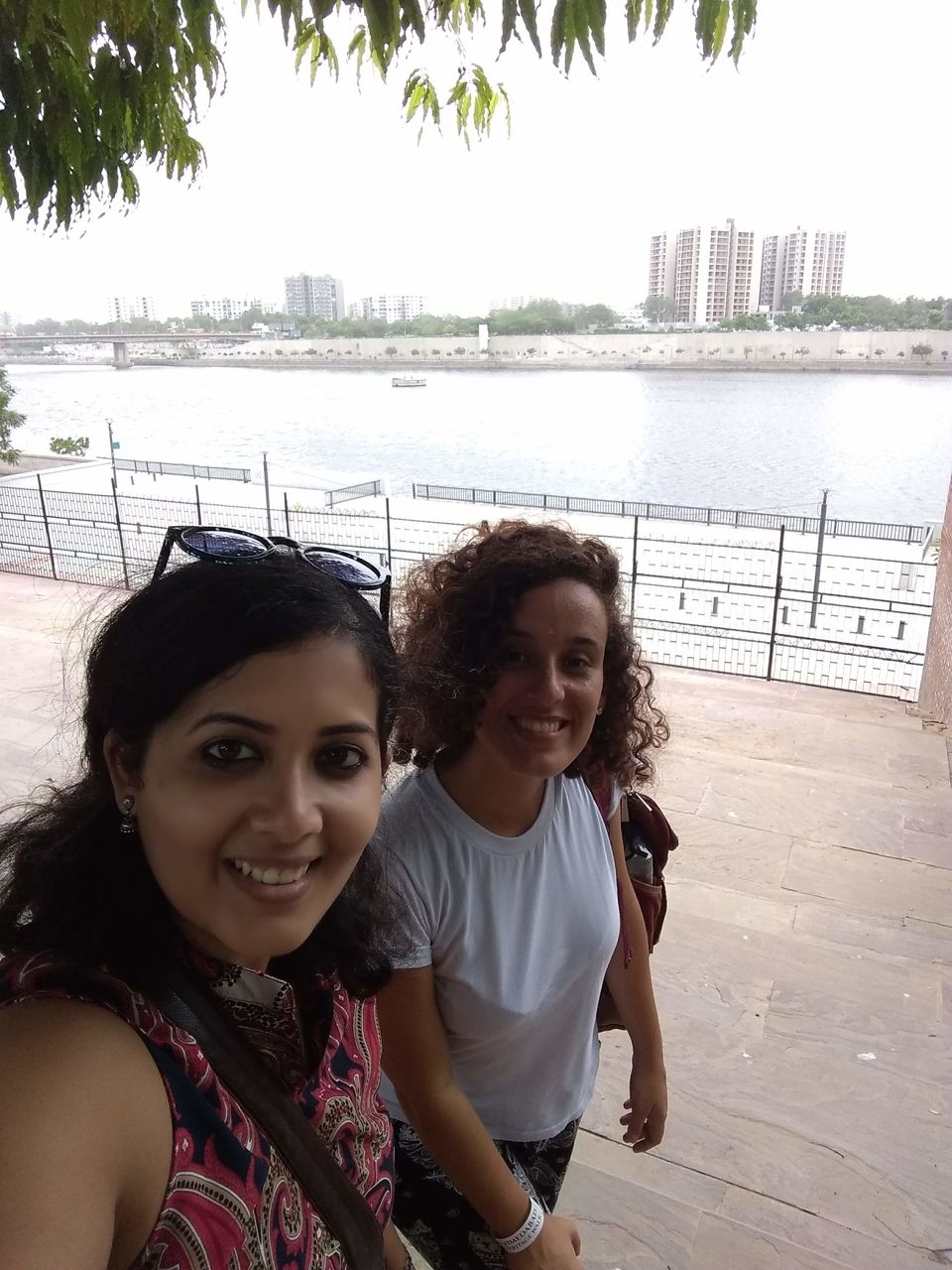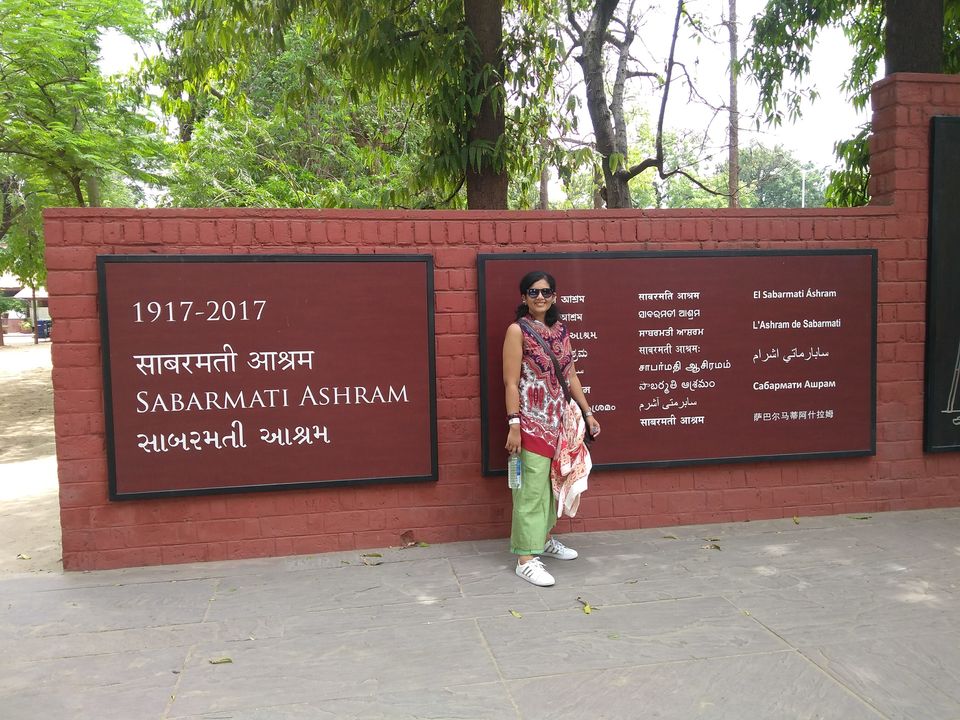 Fourth in my list is the Sidi Saiyyed Mosque, another beautiful mosque in the city.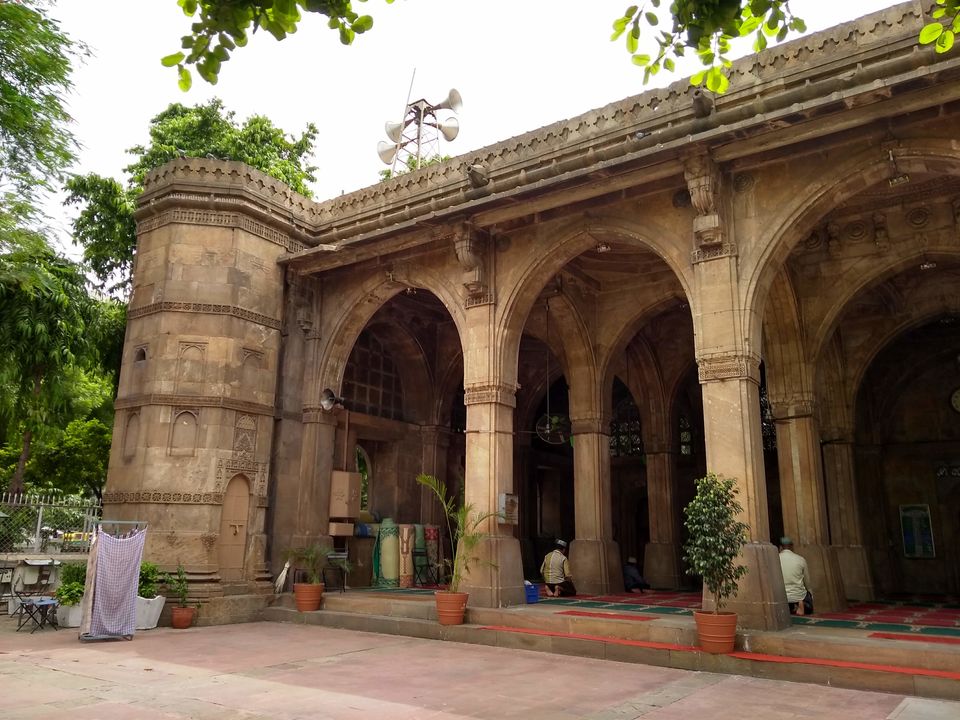 We ended our day expedition with the mesmerisingly huge and beautiful Kankaria Lake, the fifth spot in my list. No one can imagine that there could be such a huge lake amidst this chaotic and busy city. Amusement park, fun rides, eateries, toy train and parks; what else do you need? The perfect place for outing for people of all age group.
It was 6 pm by then and we bid adieu to each other with the promise of meeting again the next day at the Adalaj Step Well. I came back to my hotel and dozed off immediately.
Day 3:
The next day again I left for the Adalaj Step Well, the last but not the least spot. It was pretty far off from my hotel. I had taken an auto and it took me about an hour and a half to reach there. It was a Sunday, so the place was crowded with local tourists.
I waited for Barbara but she did not come but dropped a message which said that she was unwell and would not make it. I explored the place all by myself and an aged guide. He narrated the whole History behind the UNESCO World Heritage Site. It was cloudy and breezy. I had a pleasant Sunday.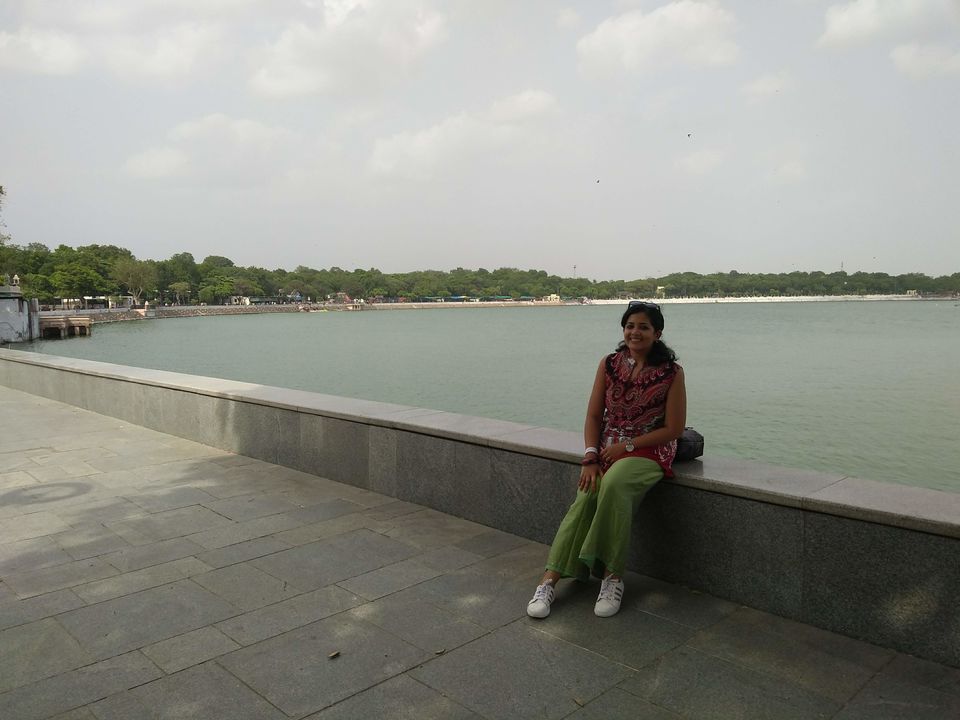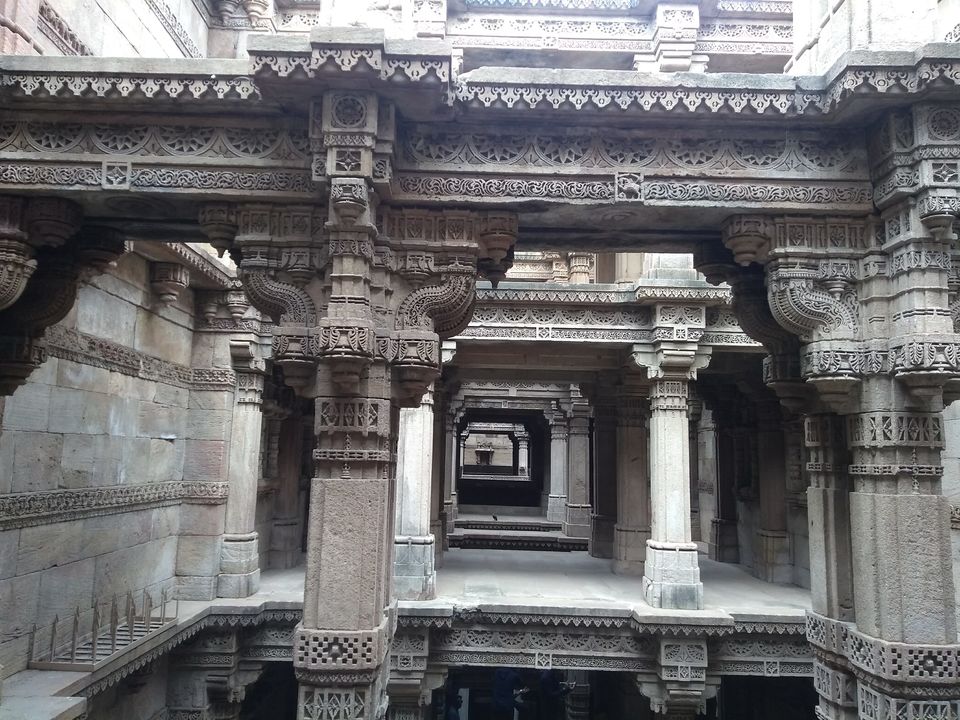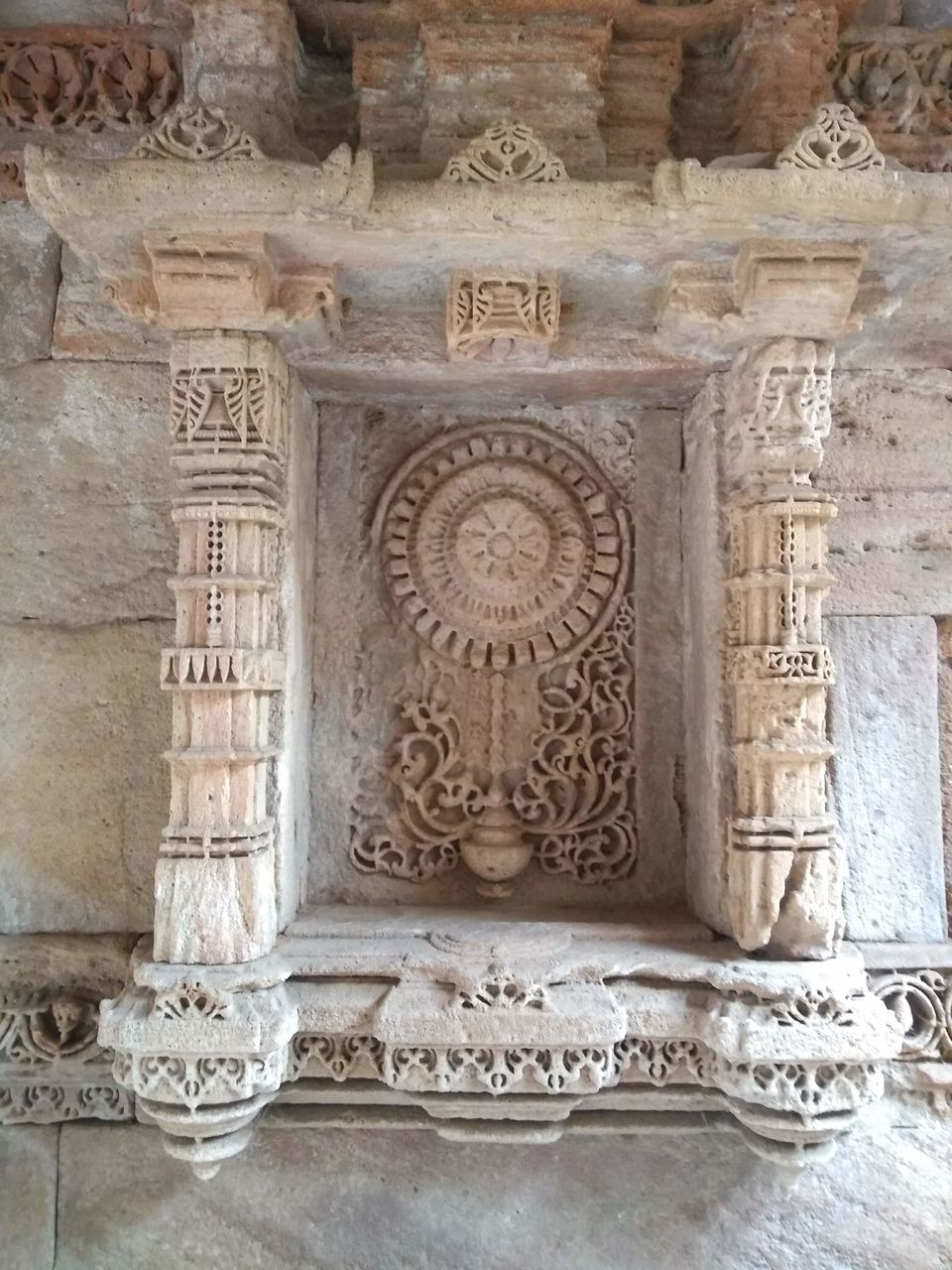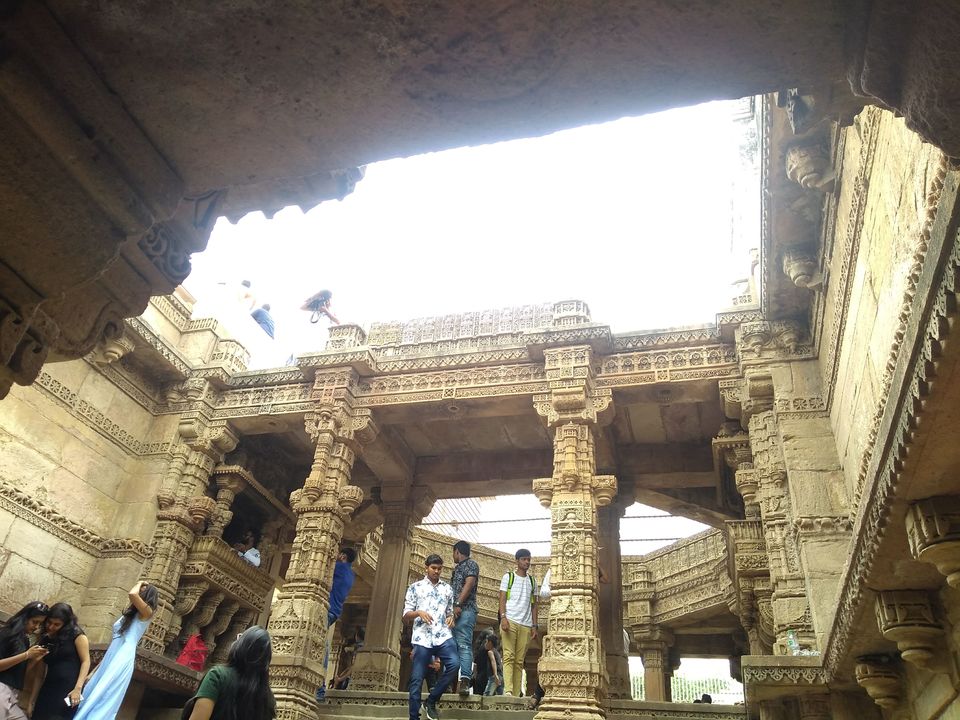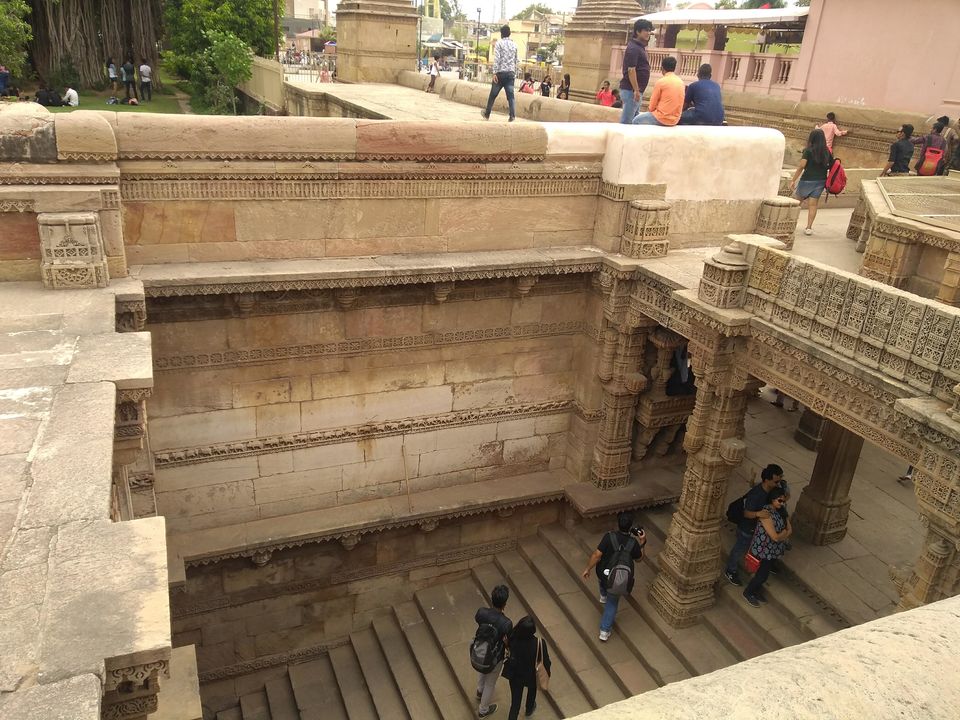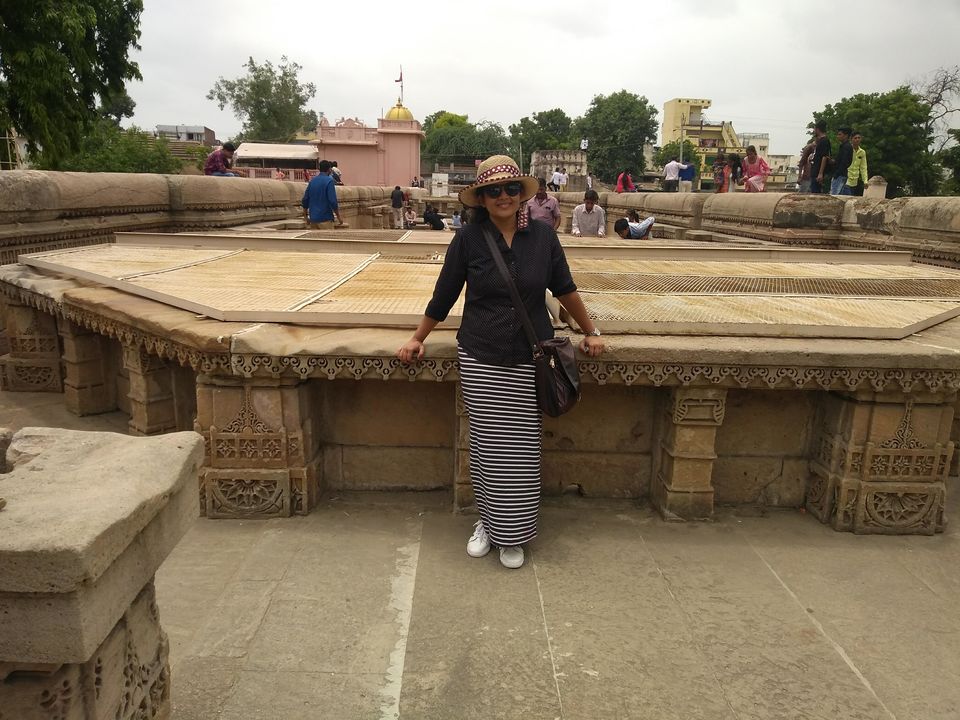 I came back to my hotel after spending a lovely time. It was time for me to leave for the airport. It is so easy to travel from one place to another in an auto in the city. It is crowded but pretty safe. Hope you too have a good time exploring all these places in Ahmedabad.
As we exchanged messages, Barbara and I promised that we would meet again when she would visit Delhi. Every trip gives a new experience and you never know you might find a friend for life.
Ahmedabad, I would be back again very soon. Ciao!!!