So, I had recently been bitten by the travel bug, and the place that I wanted to explore was Gujarat. It was a short backpacking trip through Gujarat, exploring the history, culture and food of Gujarat. My friend and I had initially planned to go to Ahmadabad and Kutch, but due to some summit bound to happen in Kutch, our reservation in Kutch resort got cancelled, and then we decided to go to Ahmadabad, Somnath and Dwarka.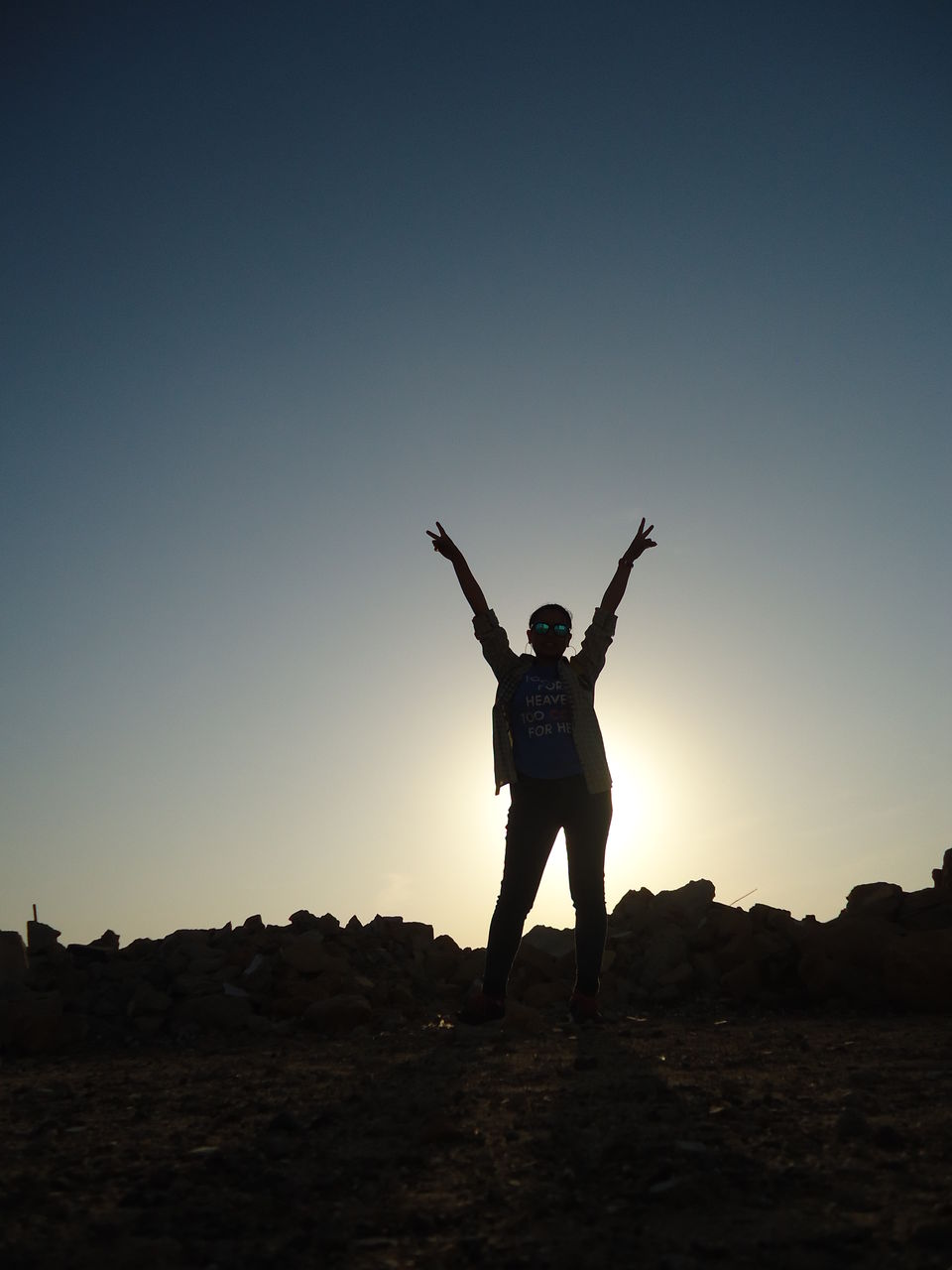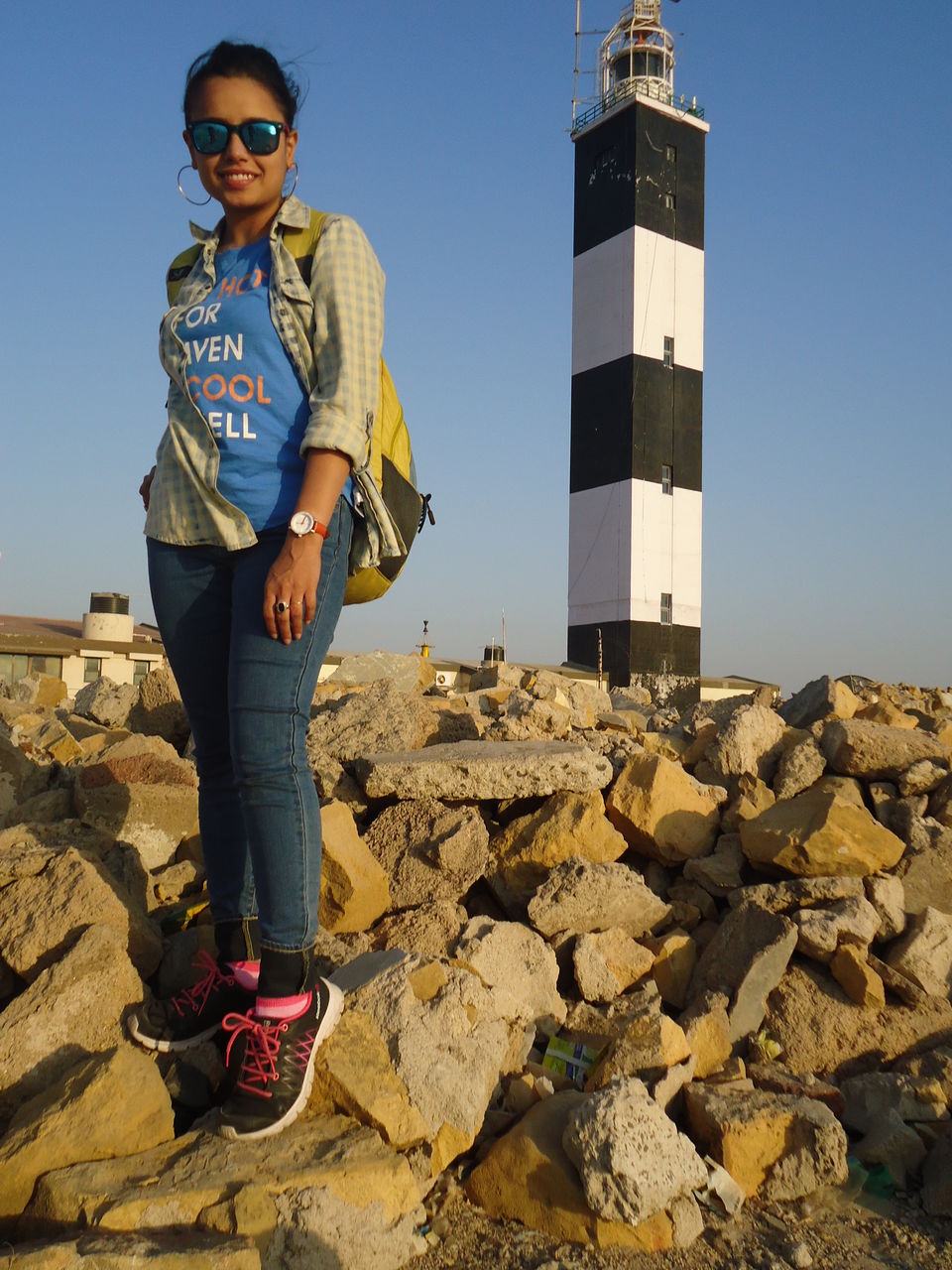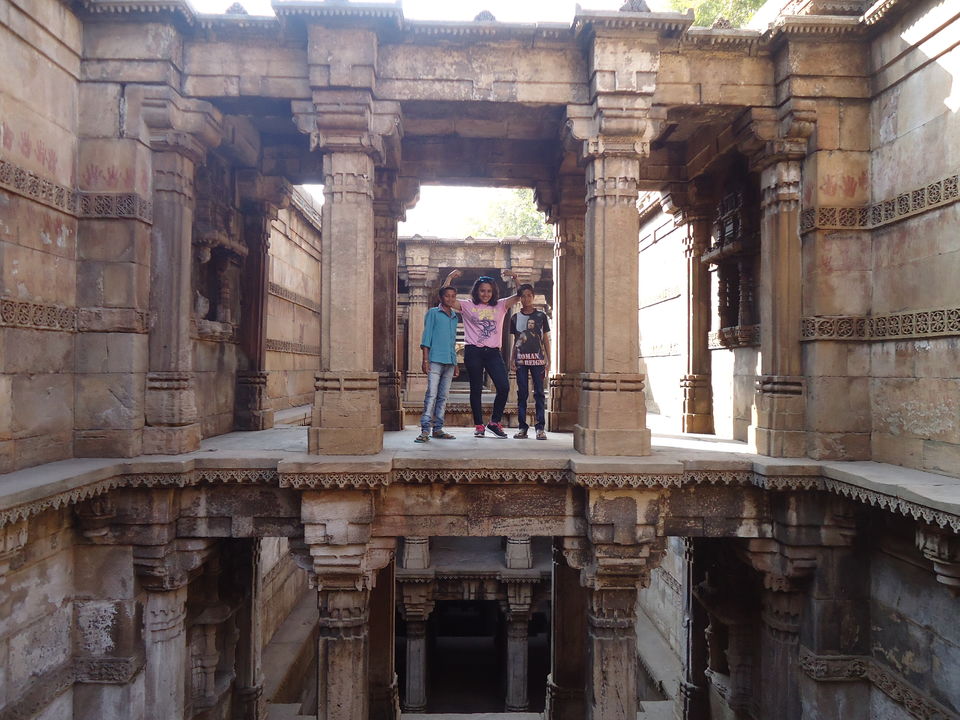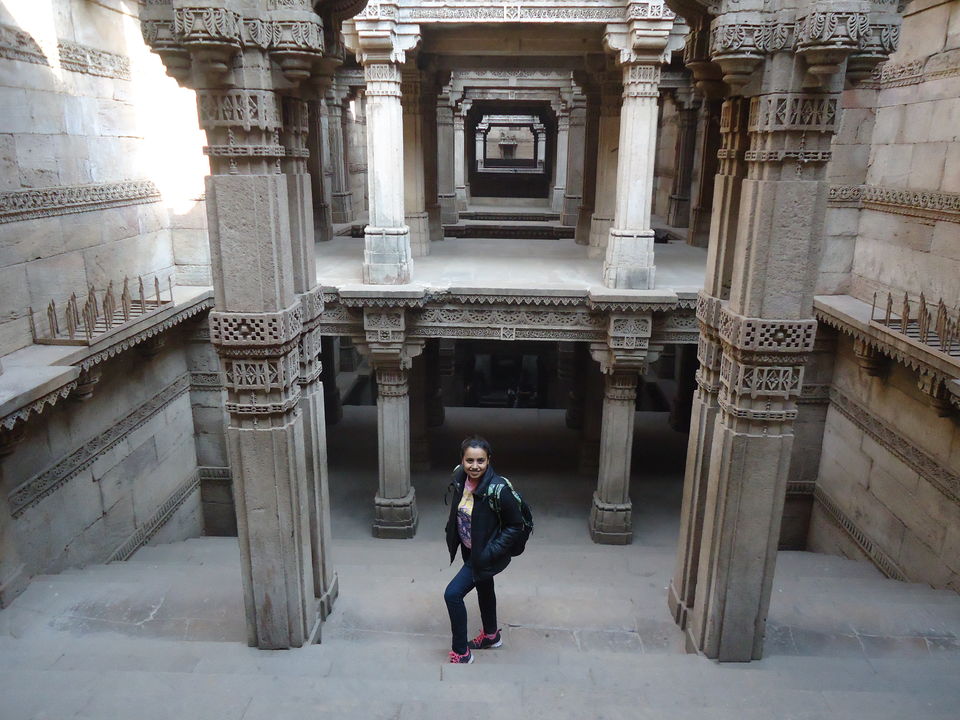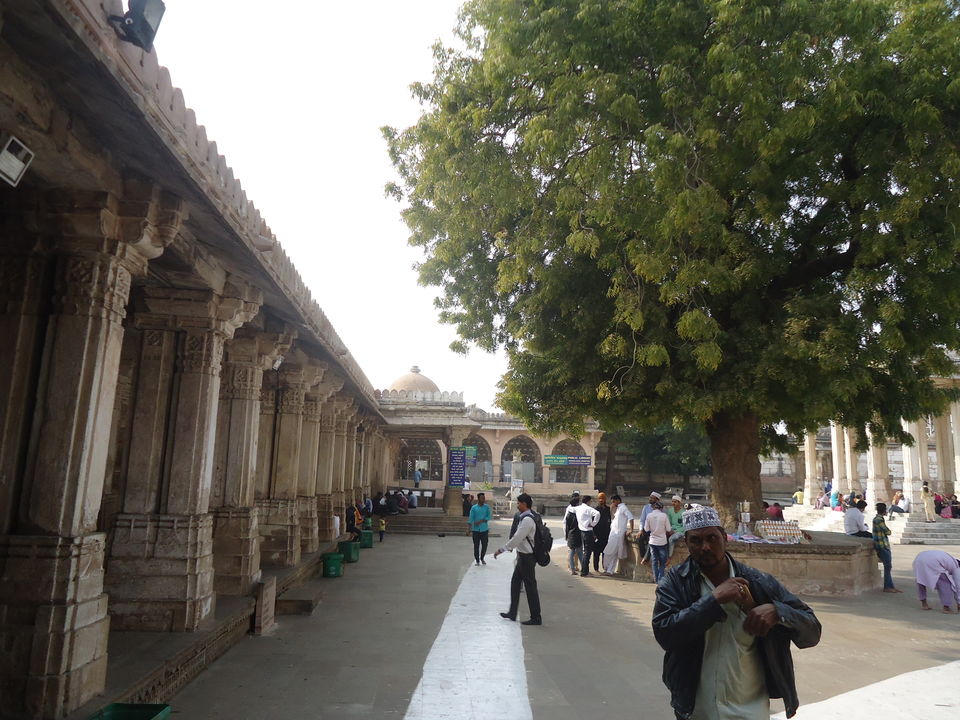 Day1 : We boarded late night train from Mumbai to Ahmedabad, and arrived early morning in Ahmadabad. It was still dark outside, and a bit cold, so we went up to a tapri/Dhaba and had tea. Since it was a budget trip, we were on a mission to keep the cost minimal at all points of time, and thus availed public transport during most of the trip. So after having our morning tea, we headed to our first stop which was Sabarmati Ashram in Ahmadabad. We took bus number 87 right from outside of Ahmadabad Junction, which is also known as Kalupur Station. We left the bus at Subhash Bridge and walked till Sabarmati Ashram which was around 5-600 mtrs of walk.
The moment I stepped inside the ashram, I could feel the connect with the great Indian Freedom Fight. Ashram was tranquil, and the sun was still on horizon. We sat at the river front side of ashram and listened to the sound of water, saw the birds fly, and watched the squirrels run all around us. One old age uncle was also sitting by the river and praying and doing yoga. It was all too perfect to be true in the middle of very lively city of Ahmadabad. After sitting for around half an hour by the river, we explored the museum and the quarters where Gandhi and his guests used to stay. Everything has been preserved very well and the museum gives you an opportunity to walk through the life of Gandhi. After looking at everything, we started for our next destination which was Adalaj ki Vav.
Adalaj ki Vav is a stepwell which was built by a king for his queen some 500 years ago. To reach there, we walked back to Subhash bridge from Sabarmati Ashram and then took a shared auto upto Adalaj on Sarkhej-Gandhinagar Highway. Again we walked upto the step well which is around 5-600 mtrs of walk. The stepwell has a very interesting architecture. It goes upto 5 story deep and you can walk all the way to the lowest level, where it is all dark and the water smells, however the architecture is to be praised as it must have served as an awesome source to preserve water back in the era. After exploring Adalaj Step well for about two hours, and having breakfast, we then started for Akshardham Temple.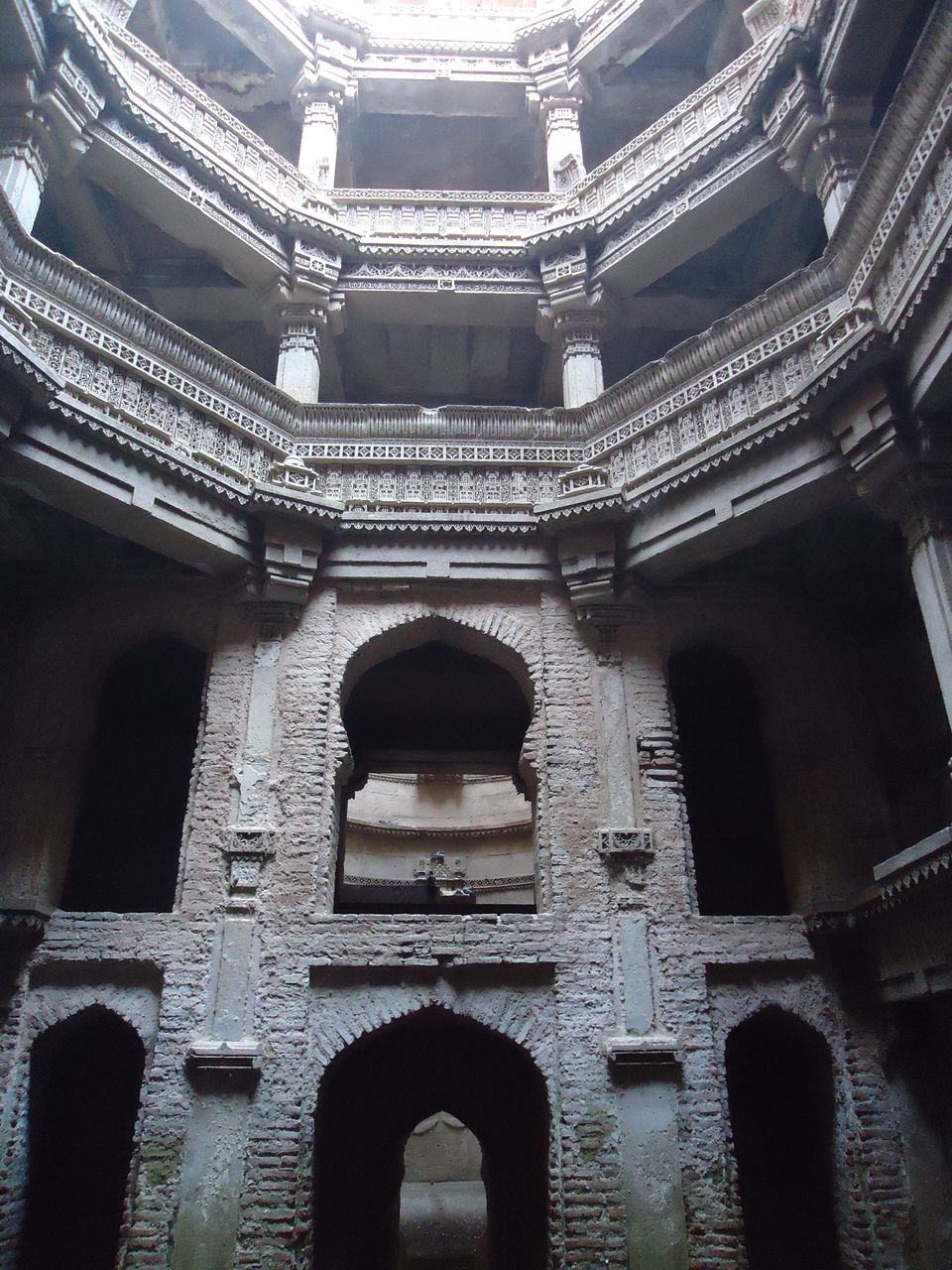 Akshardham is located in Gandhinagar, which is a very planned city located around 15 kms from Adalaj. We asked the locals which bus to take to akshardham, and after changing the bus once in between, we reached Akshardham. I have been to Delhi Akshardham as well, and to my surprise, Gandhinagar Akshardham was smaller than Delhi one in terms of Area and magnificence of temple architecture. It was around 3 pm when we left from Akshardham and again took a shared auto from Akshardham upto Civil Hospital. From Civil Hospital, we walked upto Dada Hari Stepwell, which is again around 15 minutes walk.
Dada Hari Vav is quite similar to Adalaj Stepwell, and has quite the same architecture. There is also a mosque just behind the stepwell, which again has an amazing architecture. After exploring these two for around an hour and half, we came out, took an auto and went to Hutheesingh Jain Temple. Its a Jain temple with many Indian gods and godesses carved on its wall, but it was still under construction when we went and many of its parts were locked away. So that took us very little time and after that we headed back to station. We were quite hungry by now, and so we coincidentally discovered the very famous Moti Bakery. Moti Bakery is at a walking distance from station, and is famous for its yummm Paneer puffs. We had the paneer puff and some pastries and then we boarded the bus to go to Sabarmati Riverfront Park.
The whole bank of sabarmati has been turned into this amazing park kind of place with sitting areas and free space where a lot of people can be seen walking, jogging, cycling or hanging out couples and groups of friends. There is rental cycle service available,and I just could not let this slip away from my hand. so we rented two cycles and cycled by the river around one hour covering a total distance of 6 kms. Yes the Riverfront park is that huge!!! After that we again came back to station area, had dinner at a Punjabi restaurant, and then boarded our overnight train to go to Somnath.
Day 2: Having walked a lot in Ahmadabad the previous day, we were quite tired, and thus slept okey okey in the train. On Day2, we arrived at Veraval station early morning around 6 am and took a shared auto upto Somnath. After getting there, we took a hotel, took bath and got fresh and went to the temple for Darshan. The temple has been built exactly on the seashore and has a very beautiful view. After Darshan and breakfast, we came down to the bus stand which is very close to the temple. We boarded the bus to Dwarka around 10 am. Earlier we had thought the bus journey to dwarka is around 4 hours, but only after coming to bus stand, we got to know that it was going to take us around 6-7 hours to reach Dwarka. Having no other option, we still boarded the bus. Travelling through the amazing seaside highways of Gujarat, you can see large number of wind mills on both the sides of the highway.
We arrived in Dwarka around 5 pm. And since we had miscalculated the travel time, we had to cut out Beyt Island from our trip. (Beyt island is another beautiful island with some temples and one has to take ferry to get there. Sad we couldn't do it).
We first walked down to Dwarka light house which is a secluded destination, Dwarka being a pilgrim place, not everyone is interesting in going to the light house obviously! So after checking out the very cool sea side light house, and Gayatri temple which is nearby, we came to Dwarka beach.
Dwarka beach is amazing and gives a very non-pilgrimage kind of feel. It has been made like Marine Drive of Mumbai. So we walked there, took many photos and saw the very pretty sunset experiencing the cool sea breeze on our faces. After it was dark, we started walking towards the main Dwarka temple. On the way, we came to the intersection point of Sabarmati river and the Arabian Sea and fed some fishes.
Went to temple for Darshan, being off season and evening time, temple was not crowded and we had quite a good darshan. Coming out of the temple, we were very hungry and we had Dhokla, Masala Milk and Idli Sambar which was all very yummy and satisfying. After eating we again headed back to Dwarka beach and sat over there for around 1 hour looking at the dark sea and the light from lighthouse. After that we headed to Dwarka Station and boarded the train back to Ahmadabad.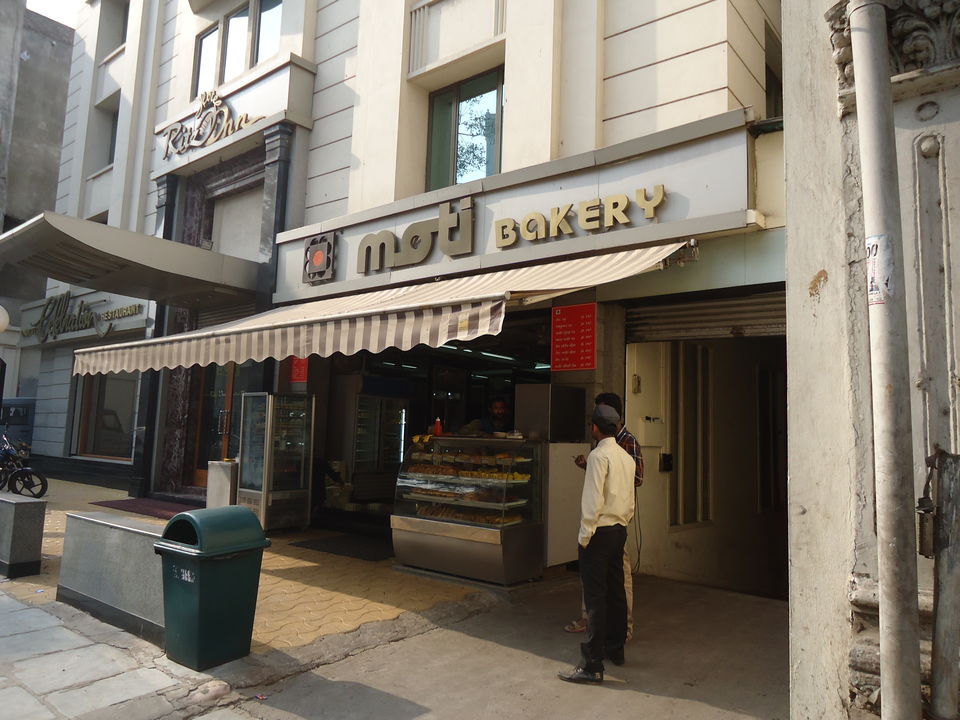 Day 3:- Next morning we arrived in Ahmadabad around 10 am. From there, we straight away went to Moti Bakery, had those amazing Paneer Puffs again, and then took bus to go to Vintage Car museum.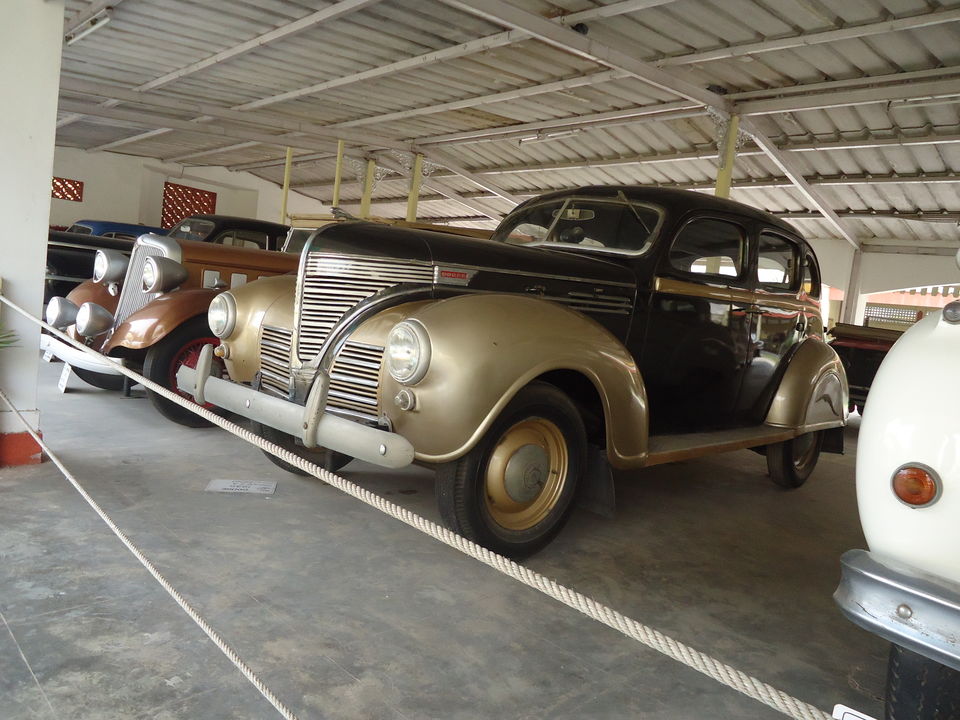 This museum is a must visit for all the automobile enthusiasts and even not much of an enthusiast like me. There is a huge collection of vintage cars dating back to early 1900s. It was all very amazing experience walking through history and royalty of Indian Kings' Cars. After Car museum, our next stop was Sarkhej Roza, the mosque.
We took BRTS to reach there, and saw the mosque, which was beautiful, yet not maintained so well. We also met with a friend overthere, and then all three of us headed to Satelite road to have some food. Overthere I had the much awaited Gujarati Thali and it was delicious.
We next headed to Kankaria Lake which was close, and walked through the lake. Saw the sunset there, and then we got out. After buying some Gujarati snacks from there we again boarded a bus back to station. And then took a train back home.
Total cost- Rs. 3000-5000 per head (depends if you travel in Sleeper class or AC 3.)
Places seen- Ahmedabad, Somnath, Dwarka.

PS: It is my first published trip, so the travel nazis and grammar nazis go easy :P
Happy Travelling !! :)
Frequent Searches Leading To This Page:-
Best Tour Packages for Gujarat, Best Travel Packages for Gujarat, Best Gujarat Trip Packages, Gujarat Holiday Tour Packages, Top Gujarat Packages for Family, Gujarat Honeymoon Packages from Delhi, Places to Visit in Gujarat other than Beaches