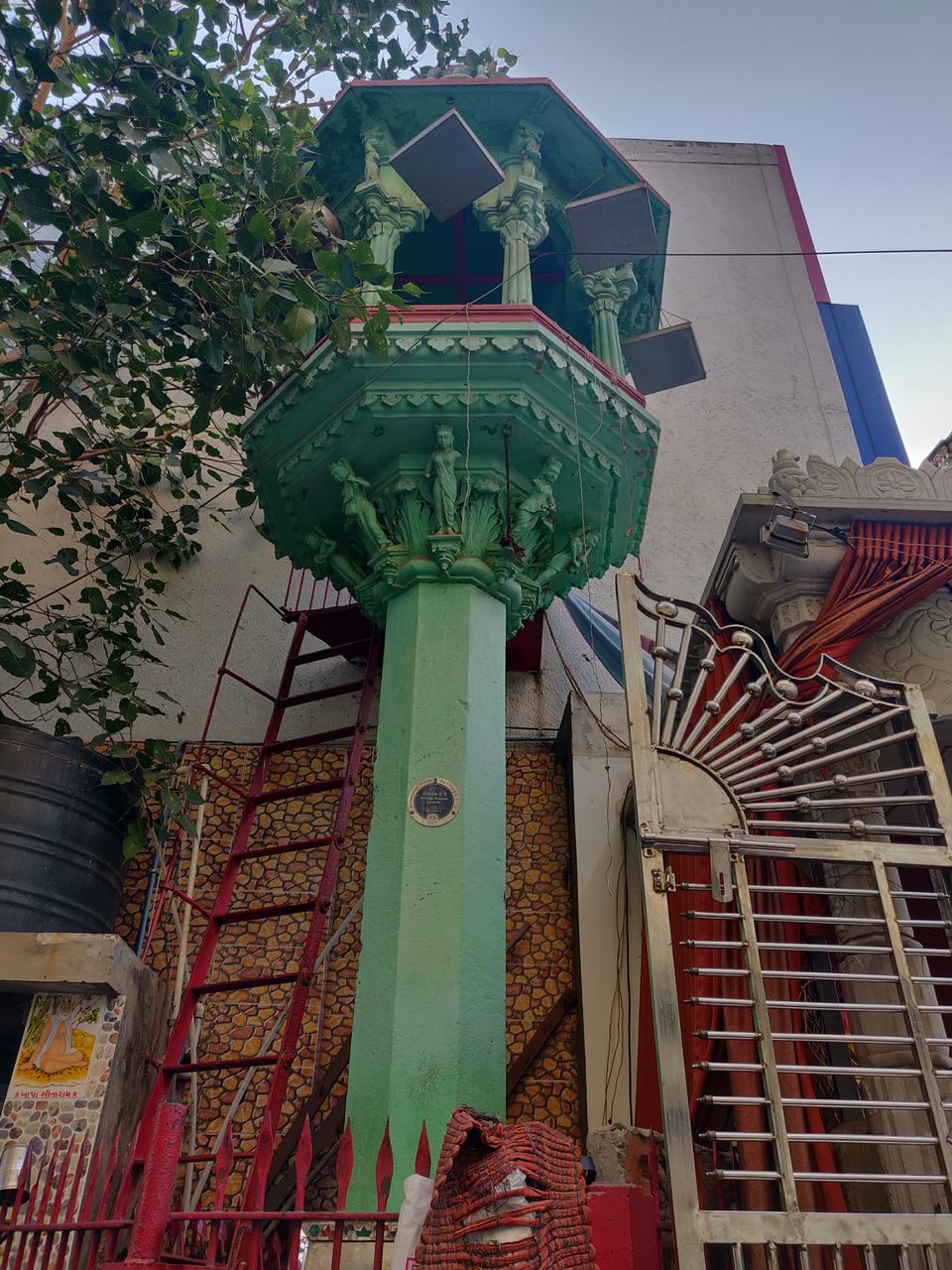 If heritage, food, history and shopping are on your mind, a short trip to Ahmedabad is a good option during winters!
Book in advance and you can get you return tickets booked under 3.5k from Delhi. It was quite hot during the day even in November, so ensure that you visit the city between November-February.
Stayed at Nehru Bridge near Ashram Road which was very conveniently located for transportation.
When planning an iternery you utilise for your visit
Start early and take an early morning stroll at the Riverfront. The Sabarmati Riverfront has been beautifully developed and has activities for all age groups. You may even hire a bike and cycle along the river length.
You can then leave for the Gandhi Ashram which opens at around 8:30. This place has a very calm vibe and when you walk around, you feel as those childhood history textbooks have come alive.
Next, you can go further to Gandhinagar and visit the Adalaj stepwell. The intricate carvings and the structure is an amazing sight to behold.
From here, you can go on to the Dada Bhagwan Trimandir. This is a magnificently built temple. You can google to read about Dada Bhagwan. My driver insisted that I go there and I found the place to be very peaceful.
From here you can go to Akshardham. However, do ensure that you don't miss the evening laser show. Would be better to schedule your day in a way that you reach Akshardham near 4-5 pm so that you visit the sanctorum and see the show. I skipped this one, though.
If you are an early riser, do sign up for the Ahmedabad Municipal Corporation's heritage walk. This starts at rhe Swaminarayan Temple, Kalupur and takes you through old Ahmedabad. There are different routes and packages (skip the one with breakfast because there is no breakfast at the end of it!). They assign a guide to a group of 10-15 people who takes you to places which would otherwise be missed on a self exploration. They also conduct night walks and with the city being super safe, you can see the places missed during the day/from a different perspective at night.
Drive to Sarkhej Roza for a serene sight and a pretty photoshoot site.
There are many stepwells ('vaavs'). I visited the adalaj and Dada Harir Ni Vav. Both were breathtakingly mesmerising.
After a tiring day , you can chill at the kankaria lake which is bustling with activity at night.
Trip planning tips:
1. Food:
Indulging in gujarati thali is a must and there are too types- gujarati (everything is sweet) and kathiawadi (everything is spicy).
After trying places, my suggestion woukd be to visit a thali place near your location. I tried sasuma dining hall and and atithi dining hall. Both were amazing! You can easily google the one near you but no need to search for the 'best one'.
Swati snacks near law garden has every Gujarati snack you can imagine or have heard of in Taarak Mehta. It is slightly expensive but very hygenic and yum!
Manek chowk food market is a zaveri bazaar (jwellery market) which overnight turns into a street food hub.
Das khaman will make you understand the different between khamman ans dhokla (they ARE different!). Very reasonably priced, this place has a lot of gujju snacks to offer.
Induben khakrawala near you (multiple shops) will take care of the khakra, thepla and farsan packages to be taken back home.
Fafda-jalebi breakfast like jethalal can be had at oswal, usmanpura but i am sure, you can find one wherever you are being freshly made by a streetside vendor.
Gorge on the street food at Kankariya Lake.
2. Shopping:
A. Law Garden Market has the blingy (and a lot of non-blingy) lehnga skirts, cholis and duppattas. While the market is fully open during the day, it expands to both sides during night. But do not forget to bargain with all you have.
B. Teen darwaaza market is what Chandni Chowk is to Delhi- the narket has everything!
C. National Handloom is a chain of supermarkets. If like me, you suck at bargaining, then fear not and head to the one near you (there is one at law garden too). You can find handloom items and traditional clothes and what not. The one near the airport is HUGE but I hated getting frisked at this place.
3. Transport
Ola, ubers and loc autos are everywhere. One money saving hack will be to book ola autos to save money and energy (by not having to bargain). Ola autos are abundantly available.