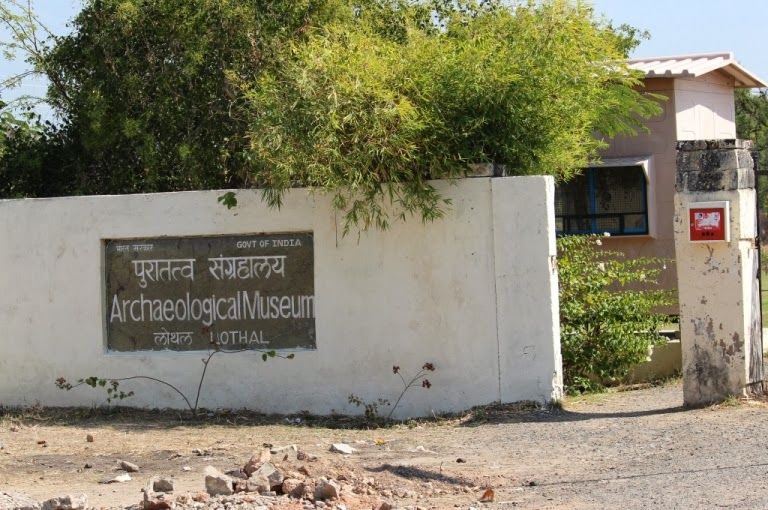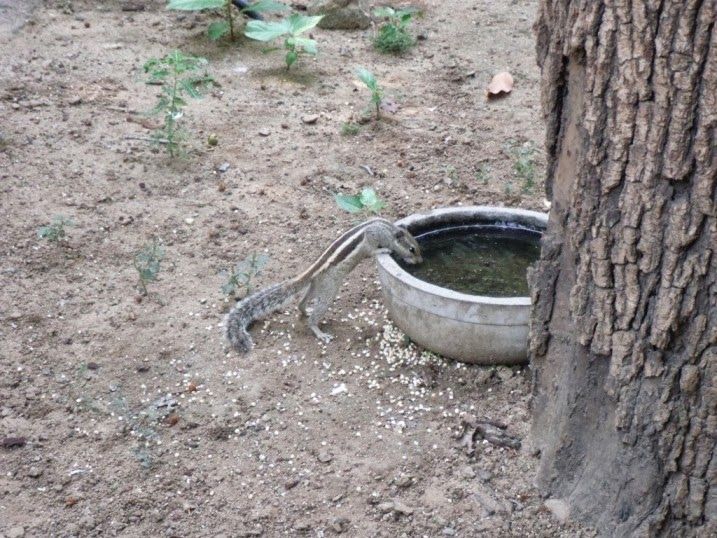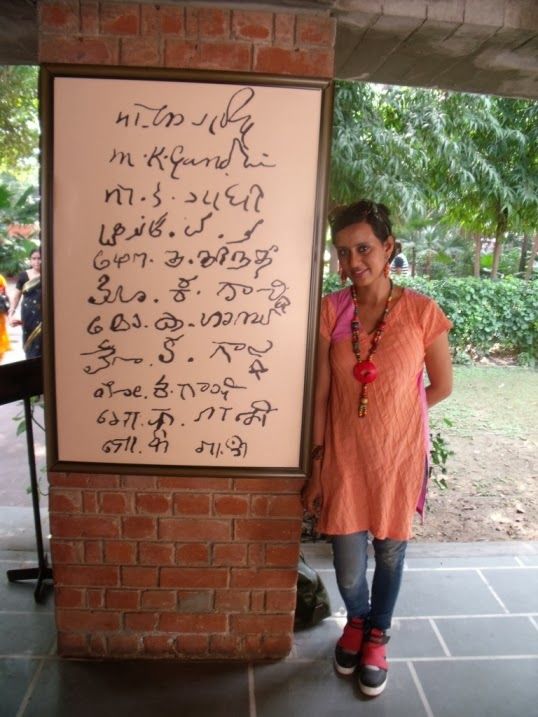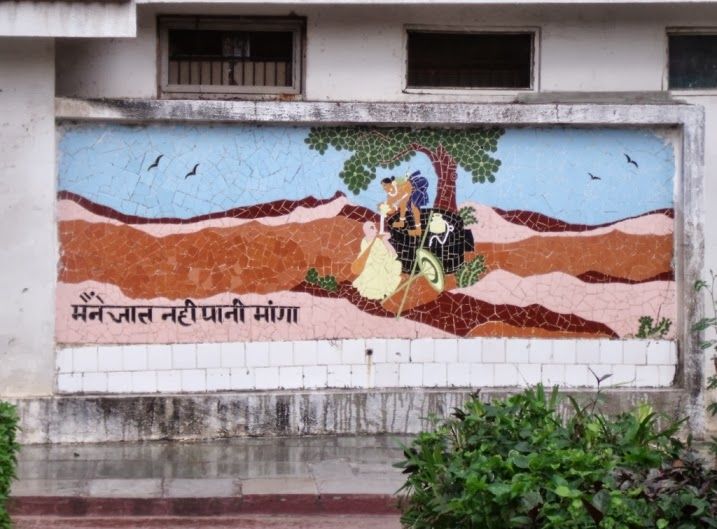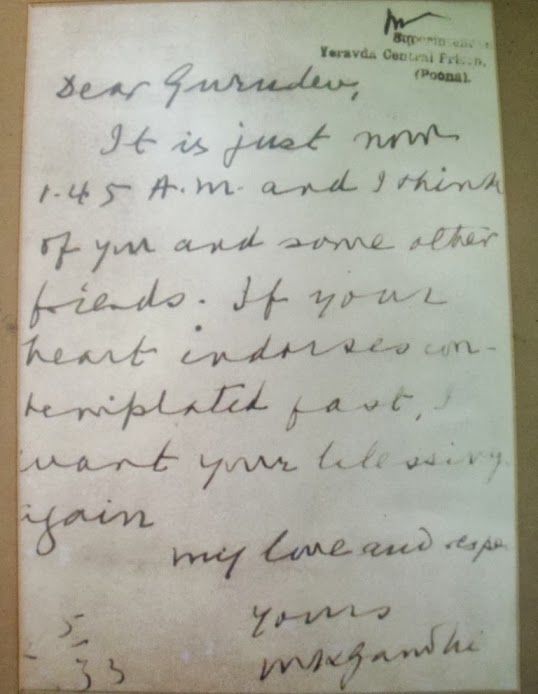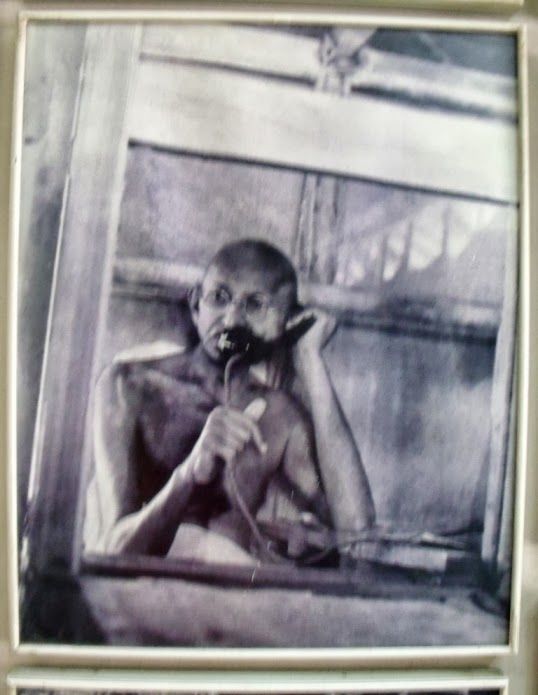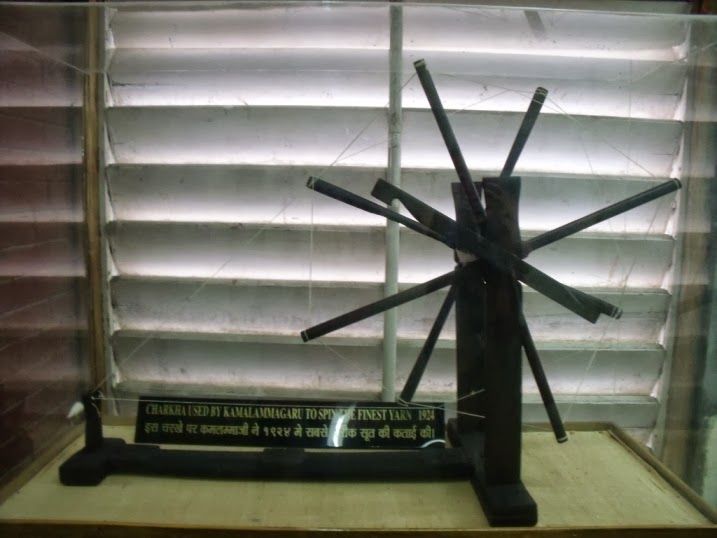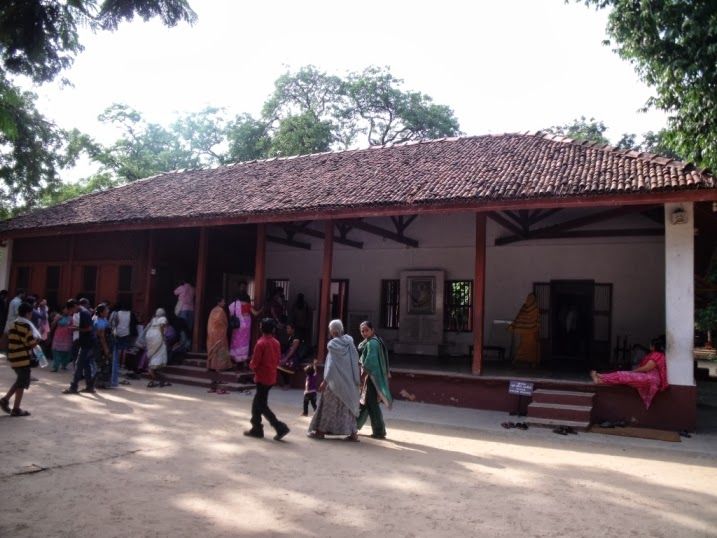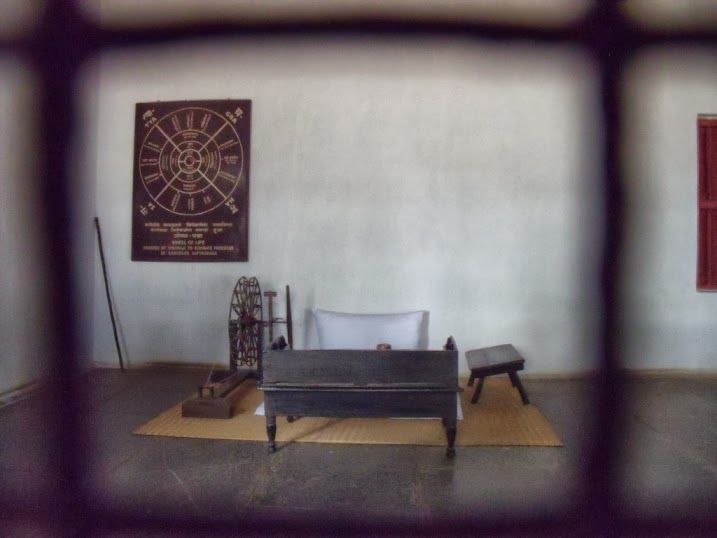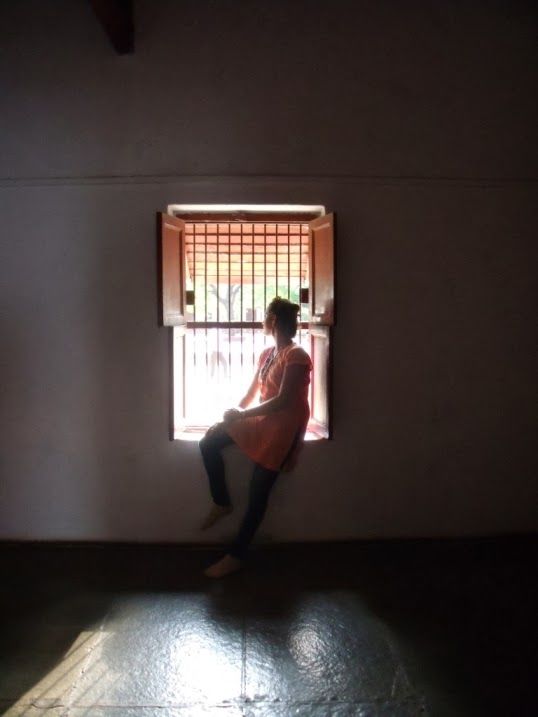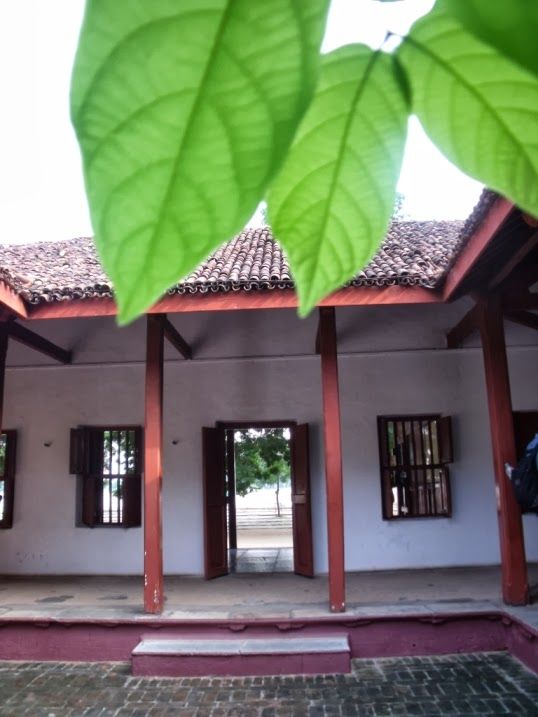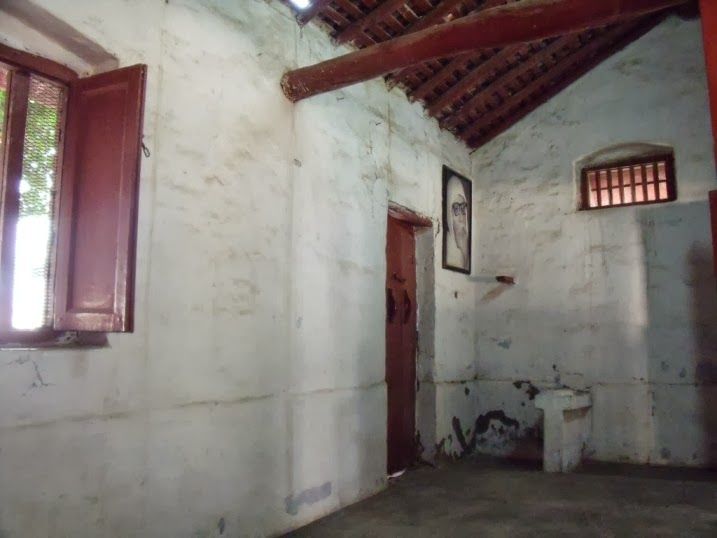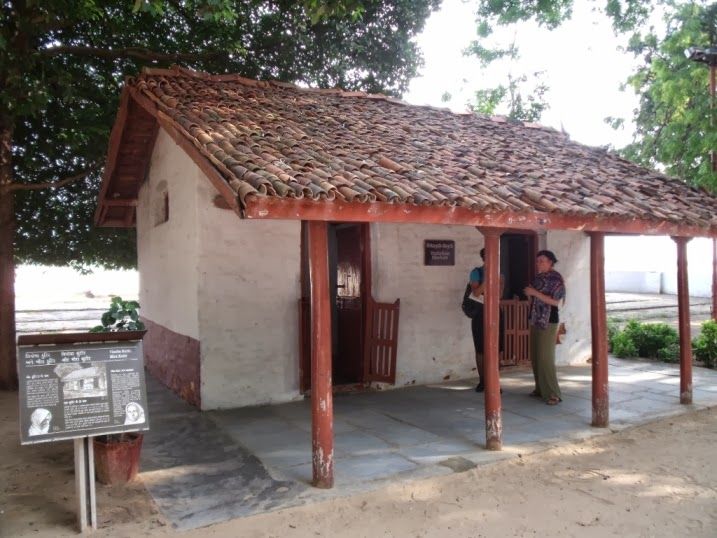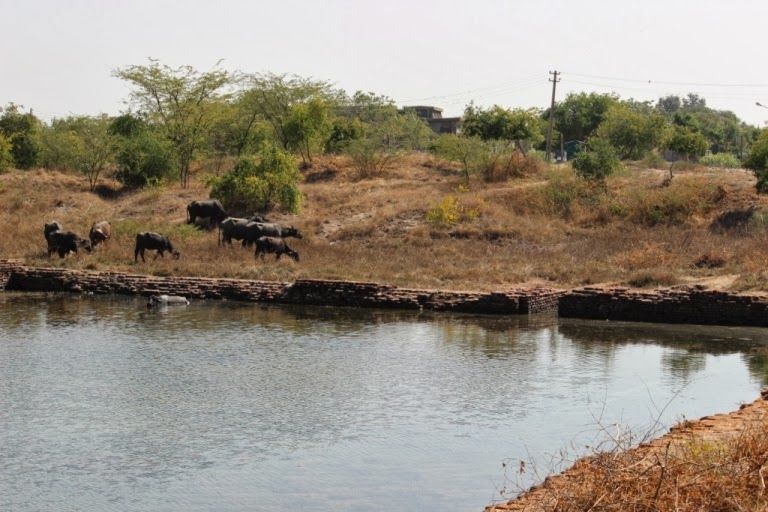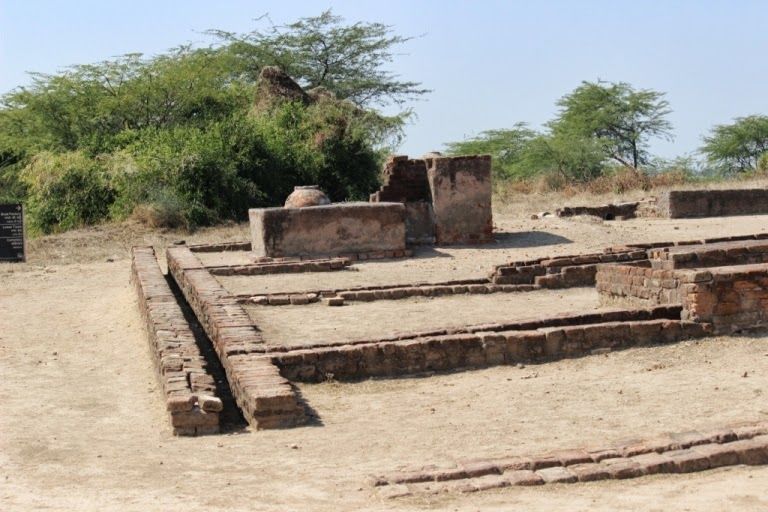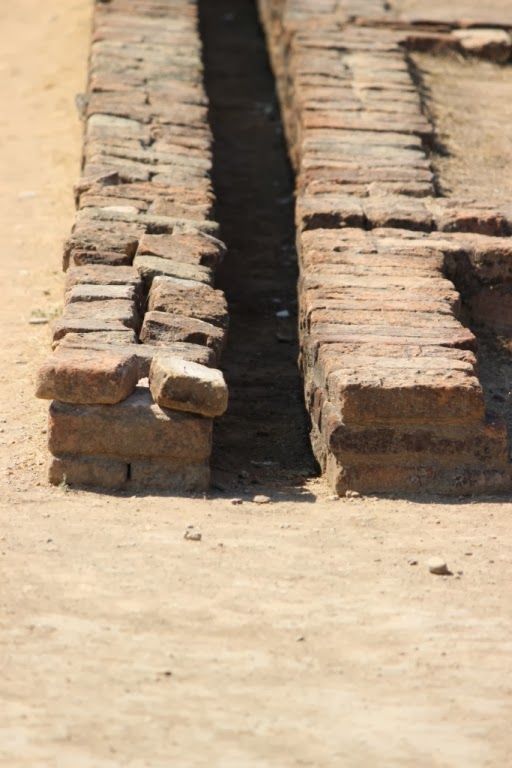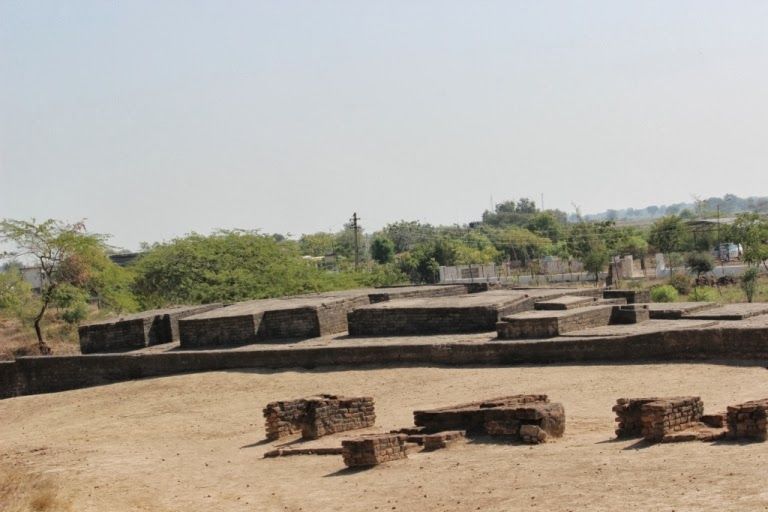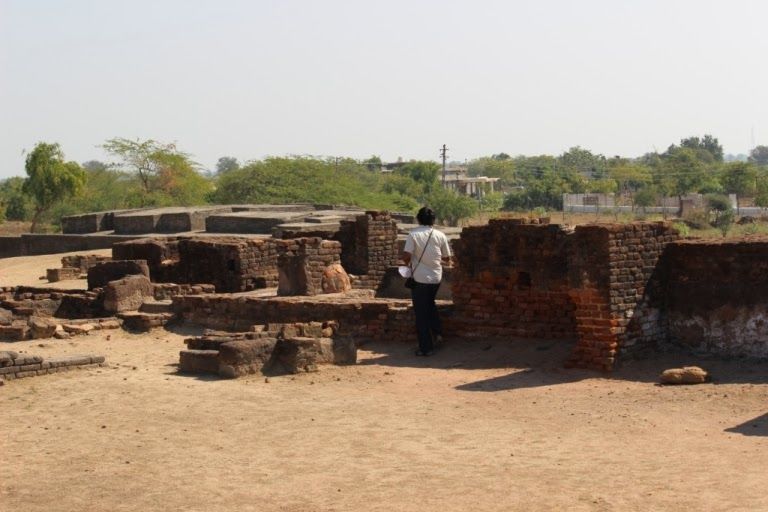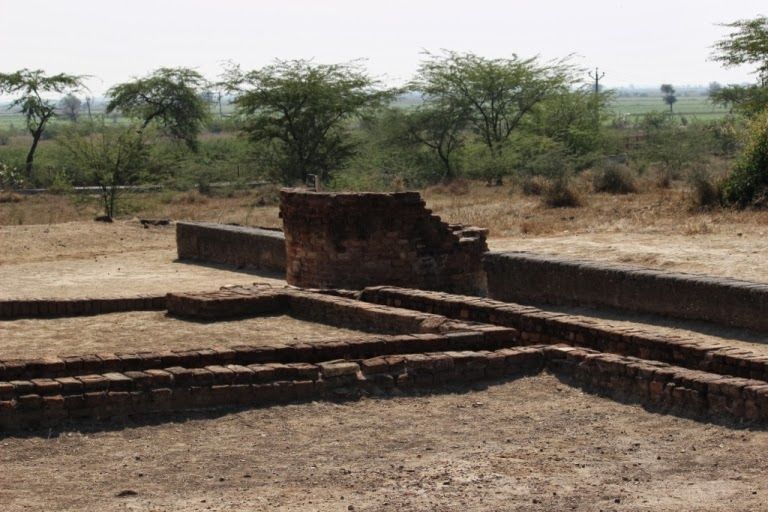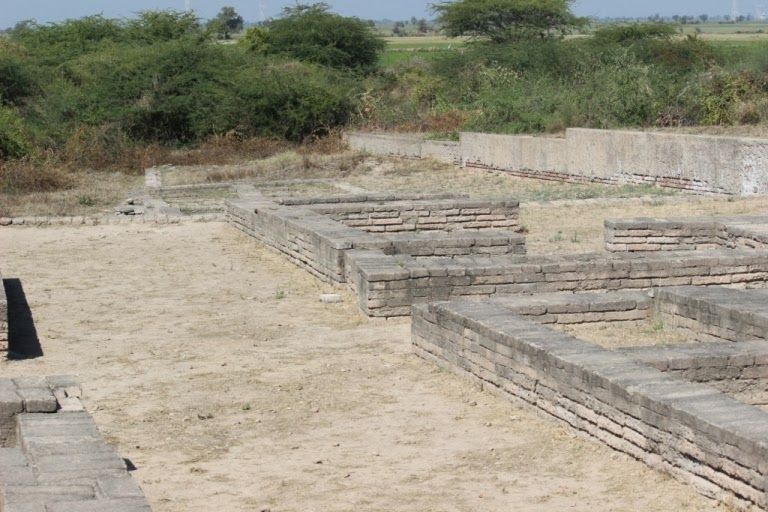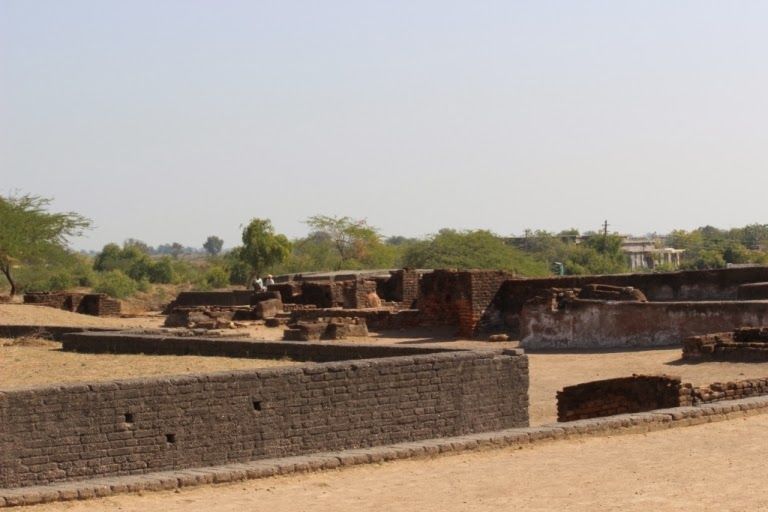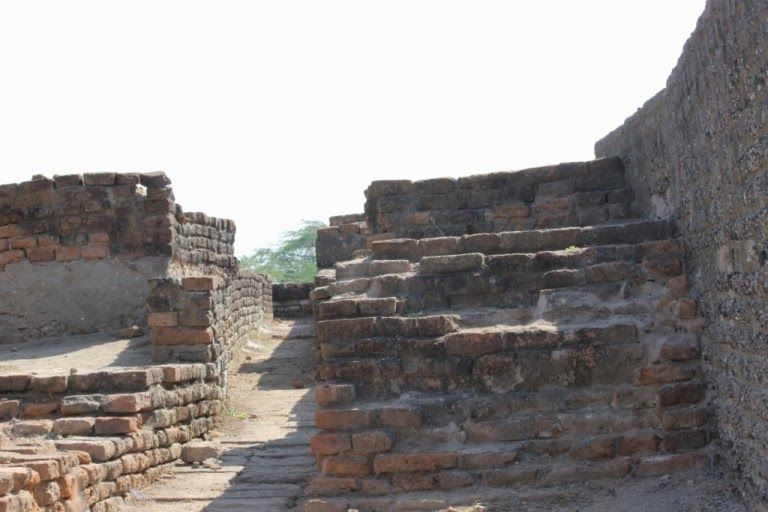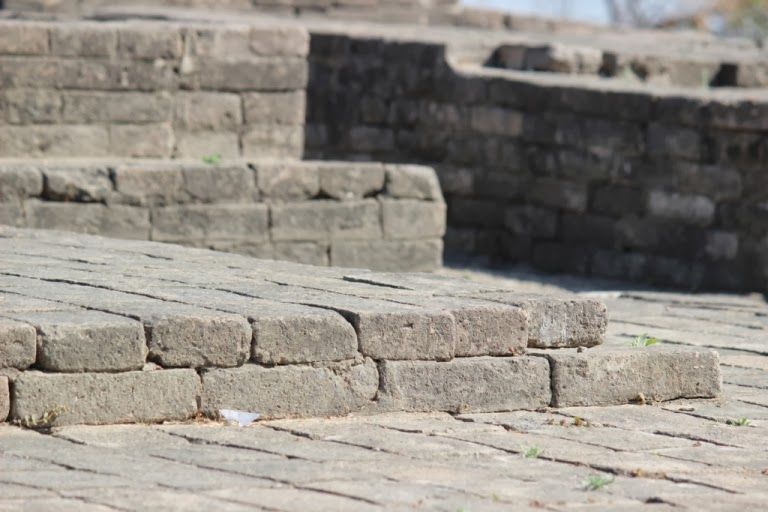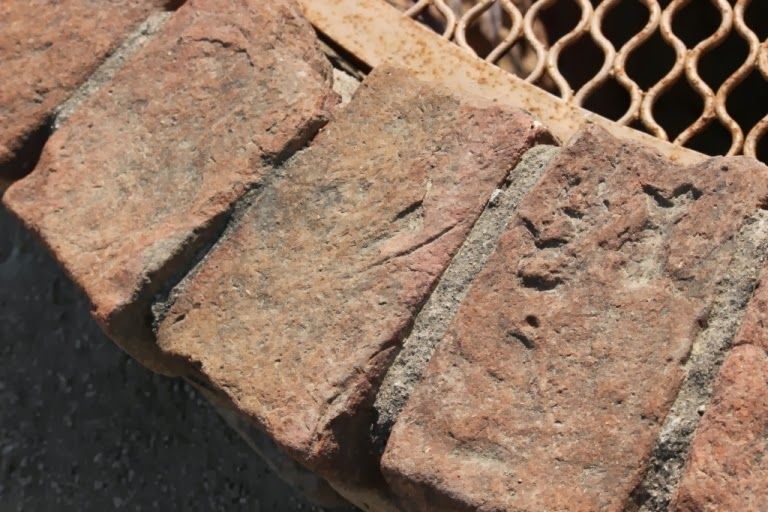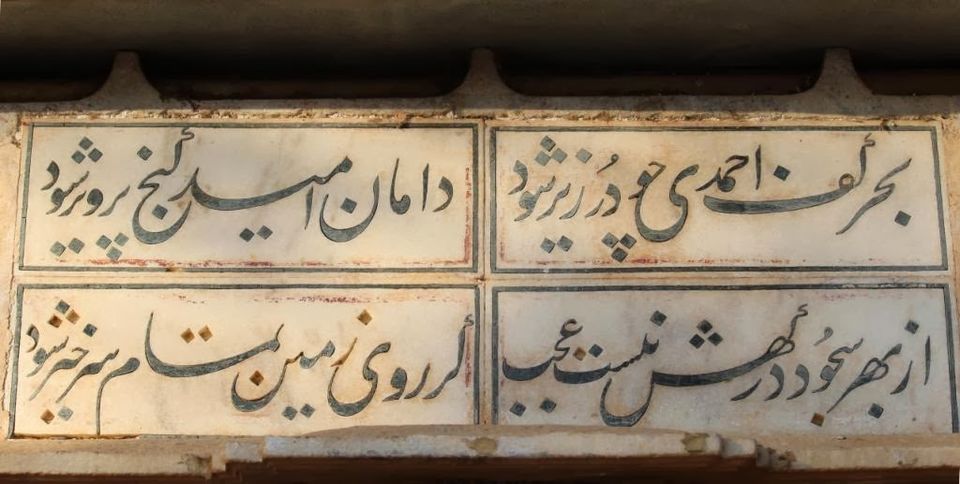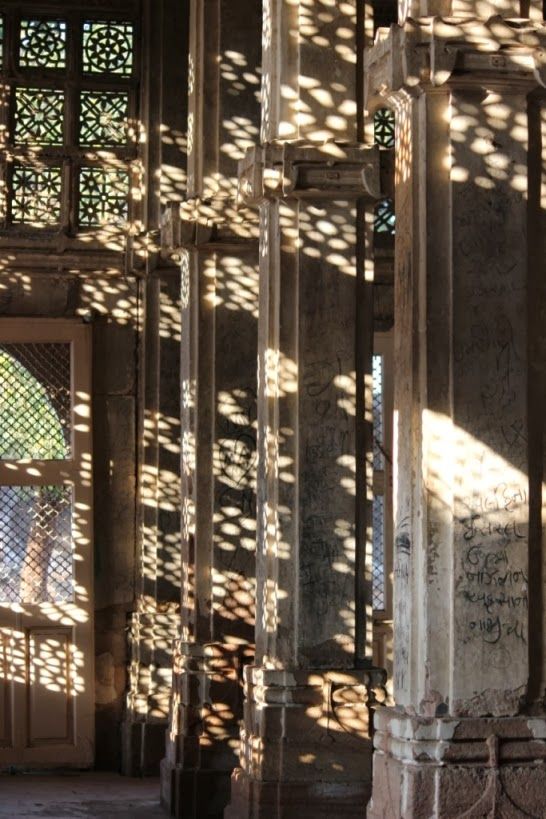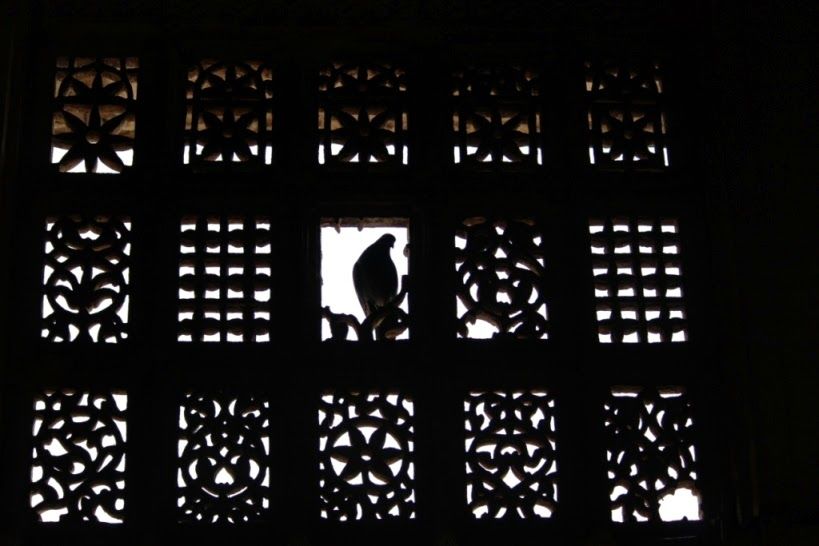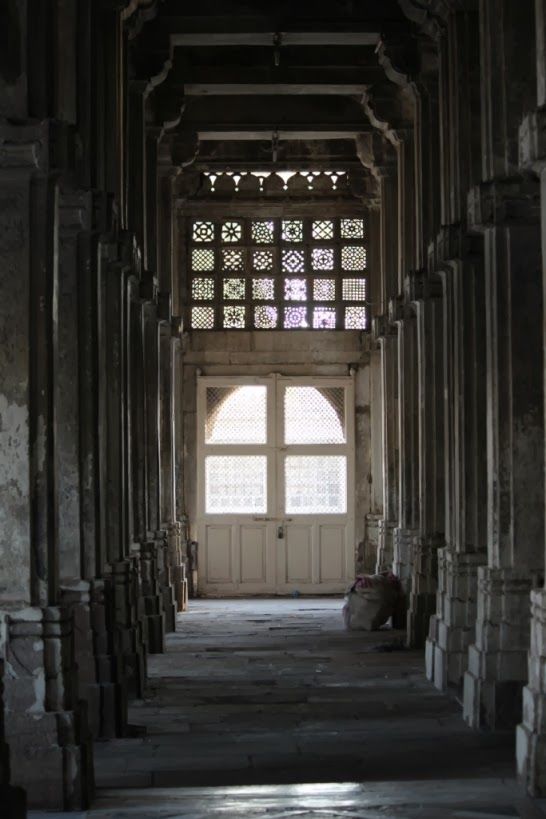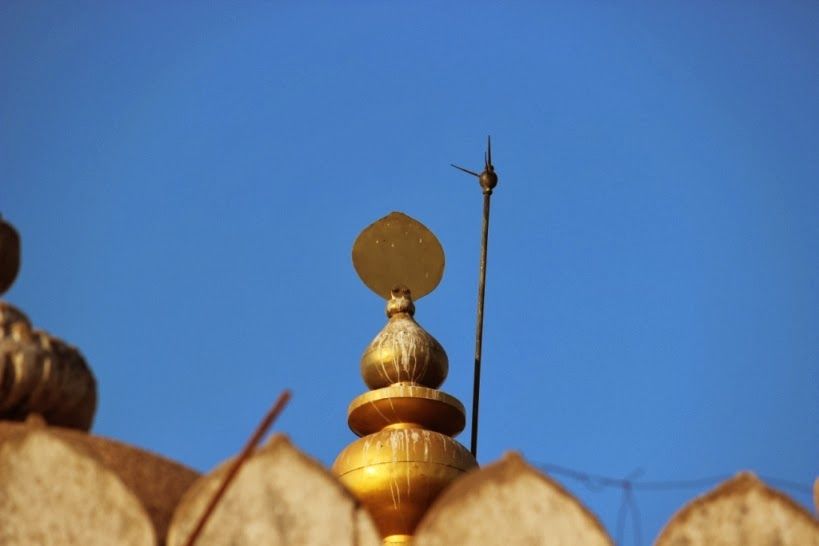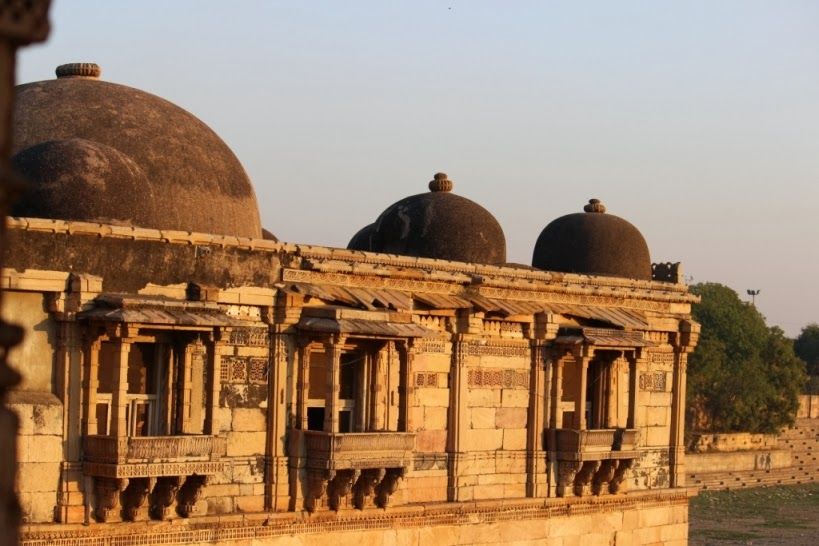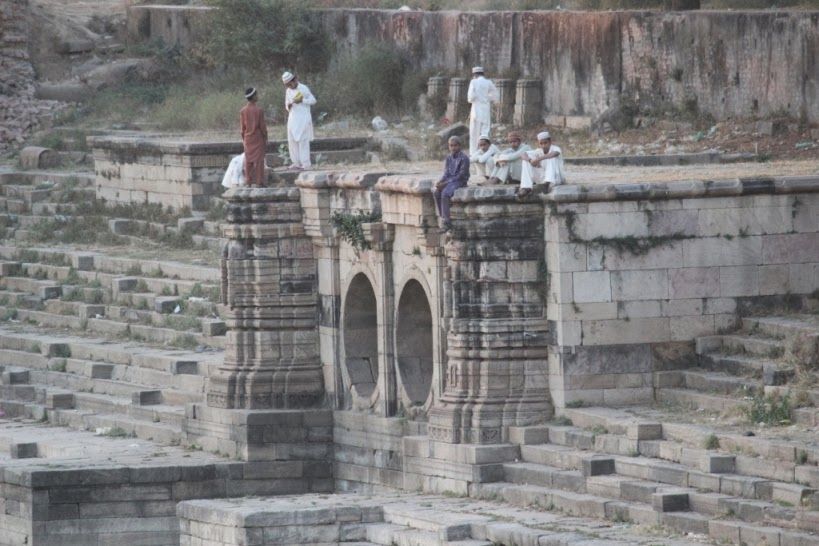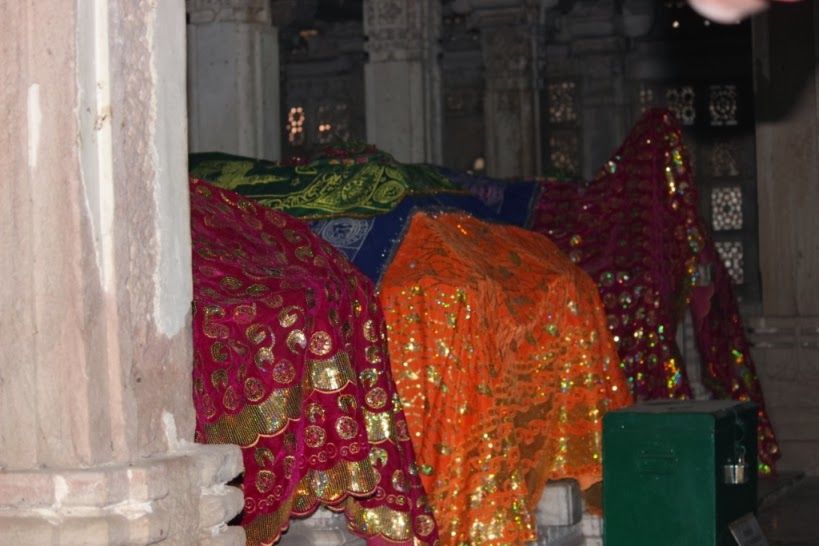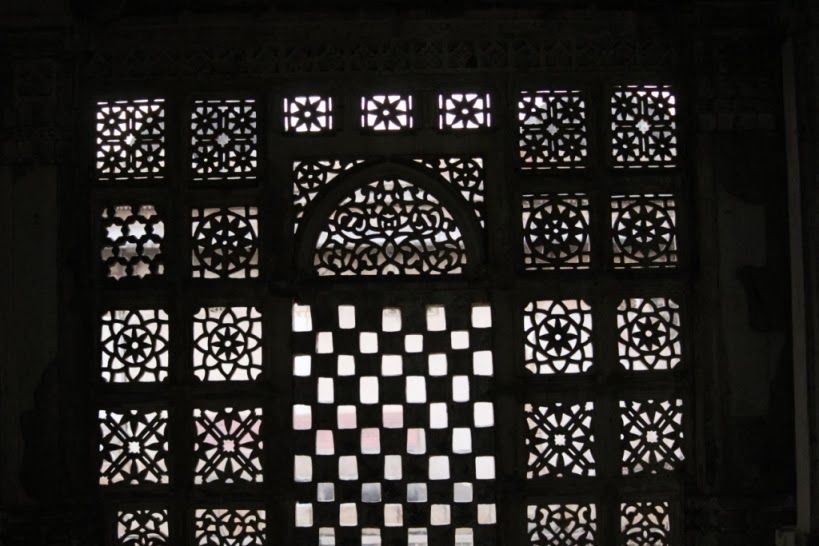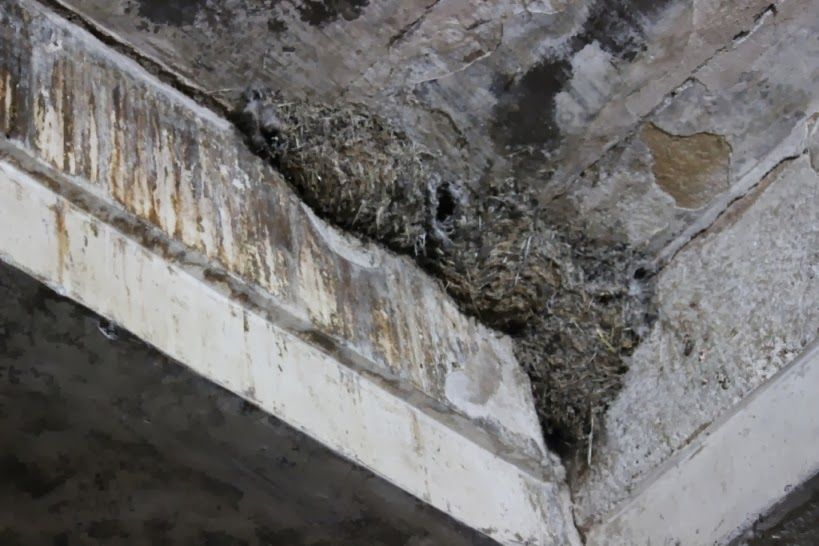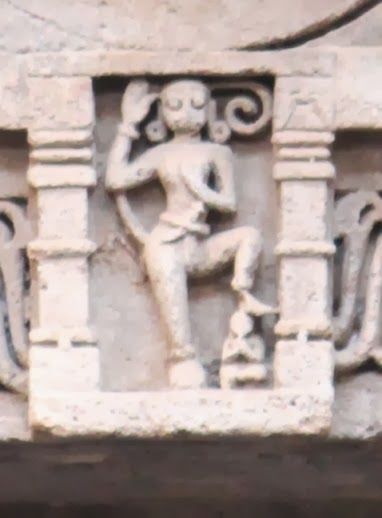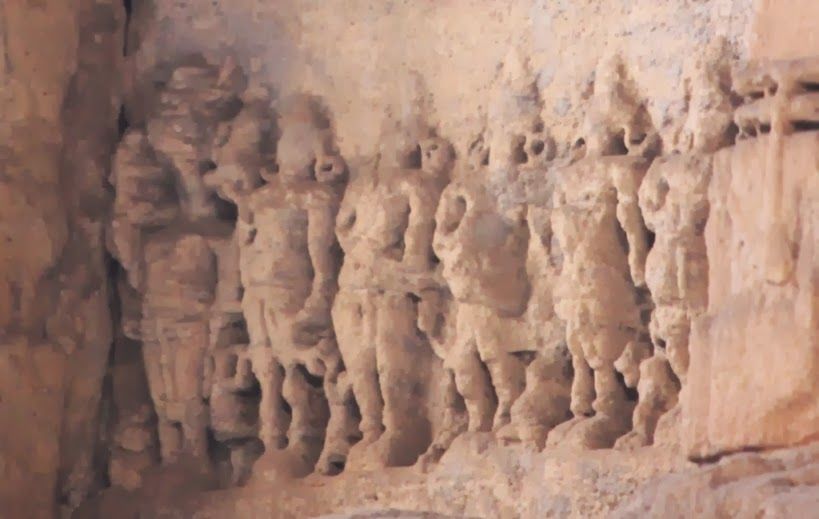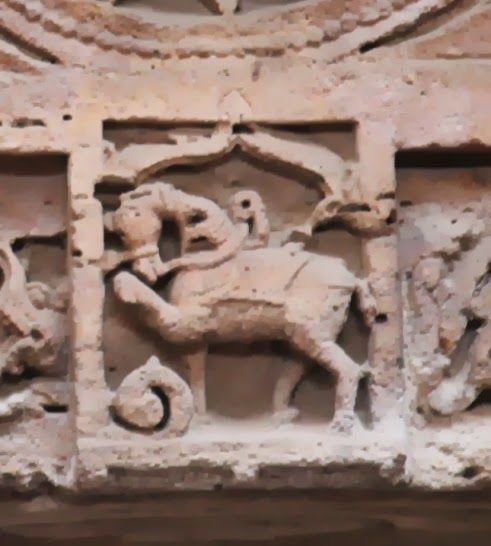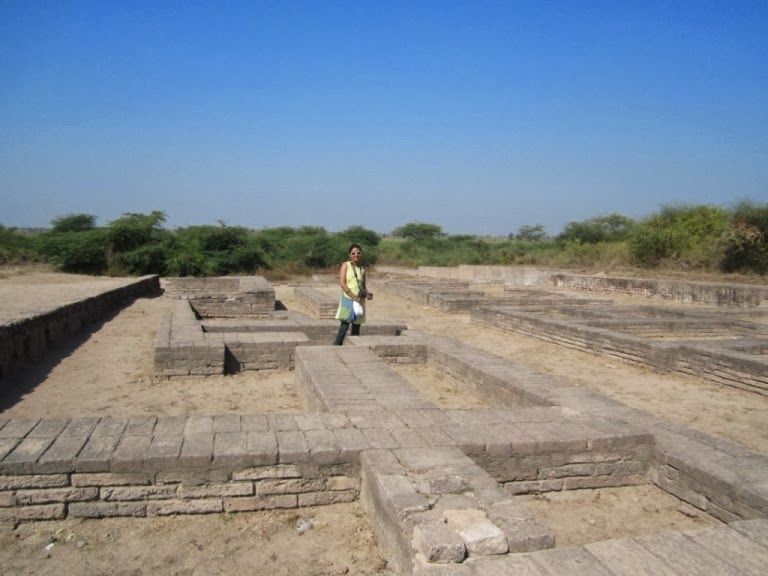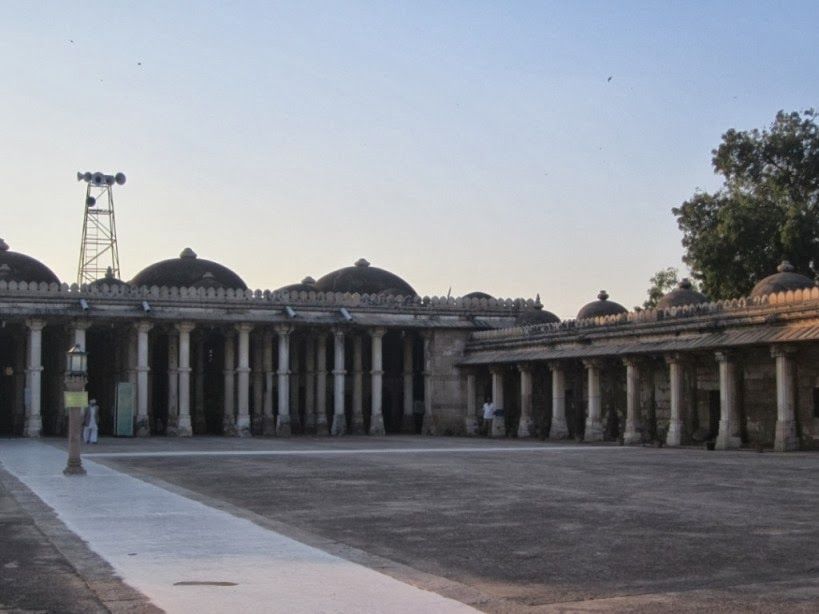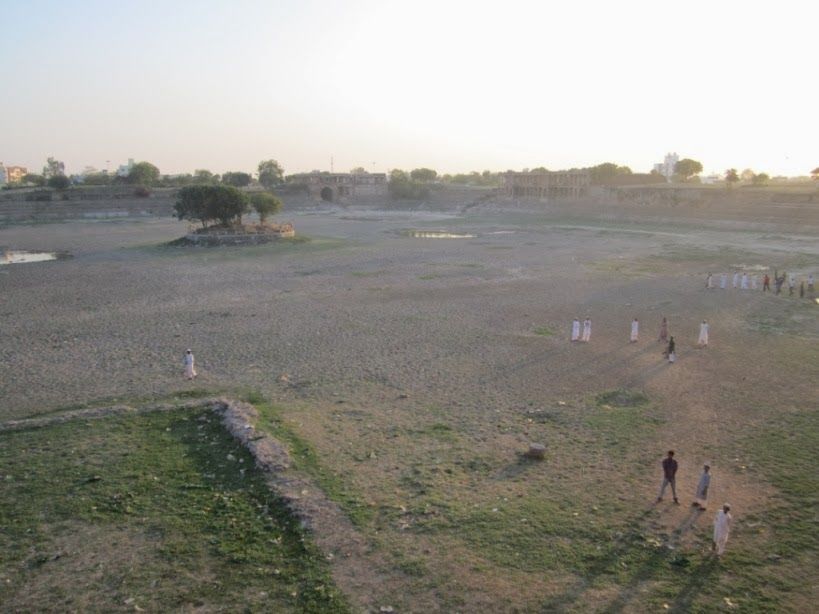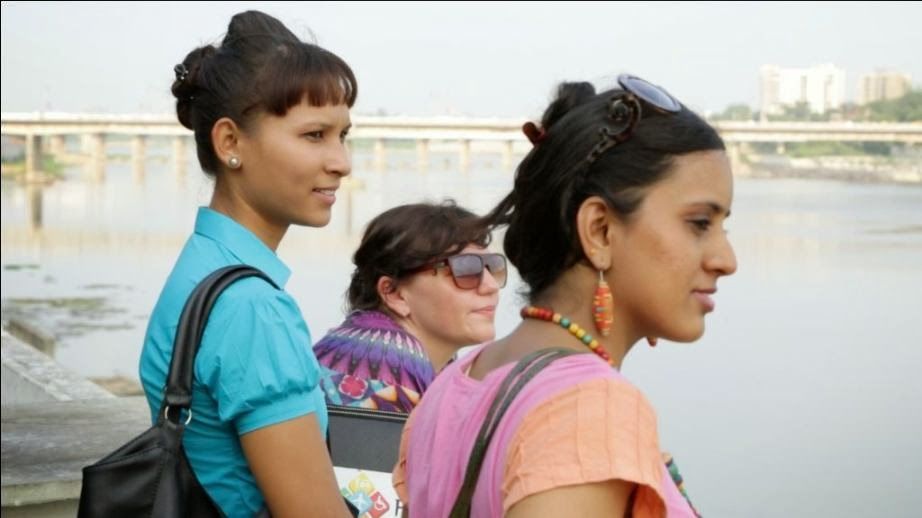 Sabarmathi Ashram: Here's the place that's close to my heart and soul in Ahmedabad - Sabarmathi Ashram... Why close to my heart??? Well, my regular readers might know that professionally a Fashion & Textile Designer who works with Khadi & Handloom fabrics. Khadi was majorly revived by Gandhiji and so anything associated with Gandhiji is close to my heart and so is this place.
The main section of the Ashram is the Gandhi Smarak Sangrahalay which is a pictorial museum. There are lots of messages said by Gandhiji, some of his hand written para phrases blown up, lots of his photographs etc! The above one is his letter to Raindranath Tagore from Yerawada prison. The nearby room had a lot of artworks (paintings, mosaic work, etching) depicting Gandhiji & his life events. The mosaic work above says "Meine Jaath Nahi Paani Maanga", which mean "I asked for water, not caste". I bought a bracelet at Mani Bhavan, long back, that says "My life is my message - M K Gandhi", written in his handwriting. Outside just on the banks of the river is Upasana Mandir. This is where every morning and evening, the inmates of the Ashram, congregate for prayer. Gandhiji also sings hymns during these prayers!!! The place is so beautiful and peaceful today filled with trees and squirrels and birds. Another section of the ashram is called Hridaya Kunj. This was where Bapu and Ba (Gandhiji and Kasturiba) lived from 1918 to 1930. Close to this is Vinoba Kutir Mira Kutir. The hut was named after Vinobha Bhave and Mira (born: Madeliene Slade, English lady) who were followers of Gandhiji. I spent half a day there. More than 15 mins just overlooking the Sabarmathi river from the Upasana Mandir. Its one of the most peaceful moments I've ever experienced... Loved the place, totally....
TO GET THERE: From Ahmedabad Airport: 7.5km via Airport Road, Khwaja Nasiruddin Chishty Road, Subhash Bridge, Ashram Road

Adalaj Vav: Here starts 2nd trip to Ahmedabad. And this time, it was not just the capital city, but the quite a few more districts too.
TO GET THERE: From Ahmedabad Airport: 14.5 km via Gandhinagar-Ahmedabad Road, Koba Circle, Koba-Adalaj Road.

Sarkhej Roza: To begin with, here's Sarkhej Roza. Sarkhej Roza is group of monuments that include a tomb, a mosque and a huge tank. Well, long ago, a sufi saint by the name Shaikh Ahmed Khattu Ganj Baksh lived in Sarkhej. He was a saint and is belived to have super powers. He died at his age of 111, in 1445. Then then king, Sultan Muhammed Shah, built a mausoleum (roza) in his memory. Tha masjid here is called the Jama Masjid. This was built over a span of time from 1443 to 1458 from Sultan Muhammad Shah to sultan Qutbuddin Ahmed Shah. There are 3 tombs in there. One of Sultan Mehmood Begda (863-917 Hijri), Sultan Muzaffar Shah II (917 - 932) and Sultan Mehmood Shah (943 - 961). There's also a separate section where there are 3 tombs for the women. Right at the back is a huge tank. The tank is now dry and serves as a cricket playground for local kids. It was indeed such a beautiful thing to see some old men sitting in those balconies overlooking the tank, to see the sunset, at evening, with the sunrays creating a beautiful warm lighting on their faces.
TO GET THERE: From Ahmedabad Railway Station: 12km via Paldi, Vasna
From Ahmedabad Airport: 19km via Sidi Saeed Mosque, Paldi, Vasna

Lothal: Its been since childhood that I've learnt in my school books on Indus Valley Civilization. I've mostly learnt only about Harappa and Mohenjdaro. And as I grew up, I came to know that those 2 places are now within the Pakistan's territory (one more reason to visit Pakistan!! Read more about my Pak visit wish). Anyways, there are certain Indus Valley sites within India as well, which includes Lothal. The town was divided in 4 major sections - dockyard & warehouse; acropolis; lower town; industrial area and bazaar. The western side had a 13m thick brick wall, so as to prevent flood water from river from getting in. A short walk from the entrance first led to the beautiful, wide water way. Thoughtful engineering has gone into the water way that has been perfectly built to bring in water from the river and yet, ensure continuous water flow with a let out. Just beside this town was the river Saraswathi, that has not disappeared (or believed to be flowing underground). The bricks here were completely standardized. There were 2 kinds - one rectangular one for building buildings and one trapeze shaped to build wells. That's the trapeze one from a well. Even gold ornaments were excavated here. However, this is not a gold mining area, they must have done some importing at that point of time itself! Lots of tools were also excavated and few of them were made of Rhino bones, which means, Rhinos may have lived here long long ago, though not anymore. Terracotta pottery almost intact and also several shreds were found scattered all over. Some were even perforated. But the most astonishing factor of them all is the water drainage. There was a separate pathway for transporting drinking water from well to the houses.
TO GET THERE:From Ahmedabad Airport: 90km via Maninagar, Chandisar, Dholka
From Vadodara Railway Station: 120km via Vataman, Borsad
This trip was first published on Travel Bhushavali.