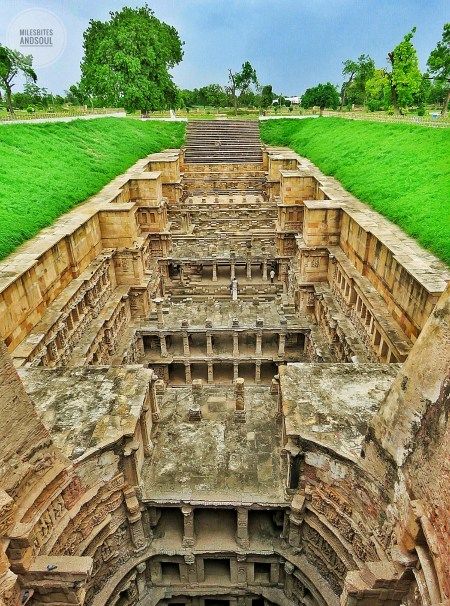 We have all loved and adored the Taj Mahal for being a symbol of love from a loving husband to his deceased wife.
But did you know that a loving wife also built a magnificent structure in memory of her husband?
This magnificent piece of our history, often left out of our history textbooks has found a fitting place on the new Hundred Rupee Note released by the RBI on 19 July 2018!
Let me take you 125 kms from the Gujarati City of Ahmedabad to Patan. Patan houses one of the most intricate and ornate Stepwells of all times - Rani ki Vav.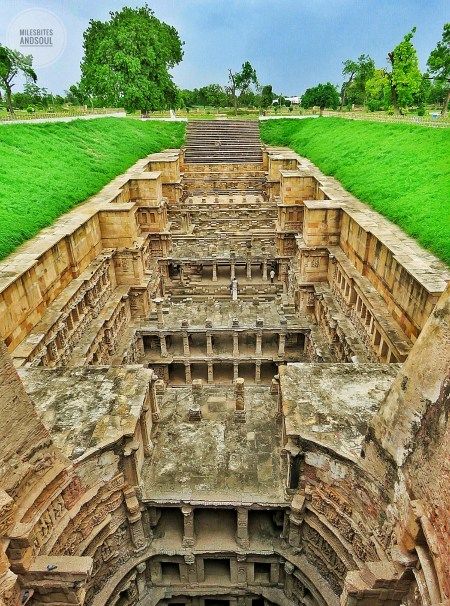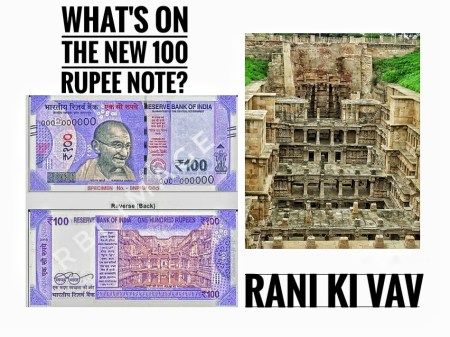 We were on a history and architecture trip to our neighbouring state Gujarat. Having a shared border and even sharing a state at one time, we have always been influenced by the culture of Gujarat. Knowing that a seven storied Stepwell adorned with thousands of carvings and surrounded by beautiful gardens was a short road-trip away, we had to make it sooner than later. And there we were on a rainy weekday, having the whole place to ourselves with the exception of a few locals.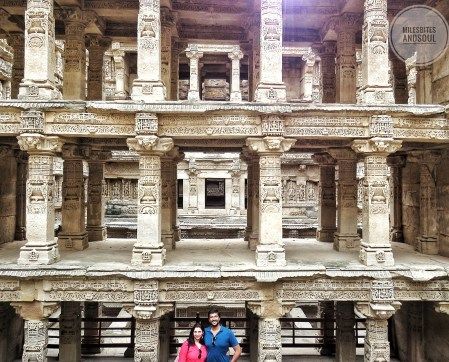 Whenever we visit such monuments, we always hire a local guide who can enrich us with stories not captured in print. Yes, some of it might be folklore, some might be exaggerations, but knowing how a place is perceived by the local population is always very interesting.
The story goes that a Solanki queen by the name Udayamati commissioned the construction of a grandiose Stepwell in memory of her late husband King Bhima of the Solanki dynasty. Hence, the name Rani ki Vav (Queen's Step-well).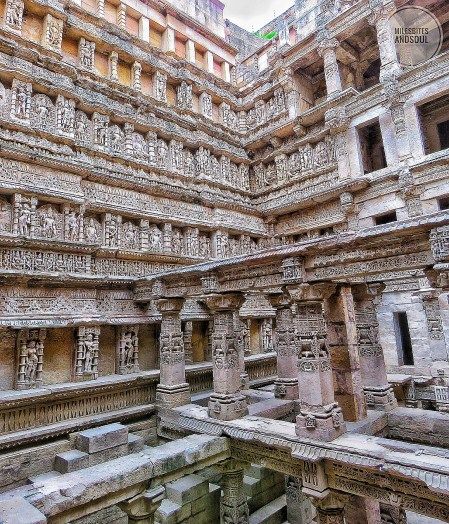 I can only imagine skilled artists and workers creating this piece of art in the 11th century along the sacred Saraswati river. The carvings of Dasavataras, Apsaras (celestial fairies), geometric Patola prints and intricate figures will leave you awestruck. Three of the many sculptures of Lord Vishnu are carved into the centre of the well at three different levels. They are supposed to represent Lord Vishnu's avatars in all three worlds ( heaven, earth and hell).
The steps themselves are grand. As you go lower, you can feel the air getting cooler. Rani ki Vav doubled up as a sacred structure, a private place for the women folk to gather and as a source of water.
Makes you wonder the kind of skill and technique that was applied in those times, without any trace of modern day technology.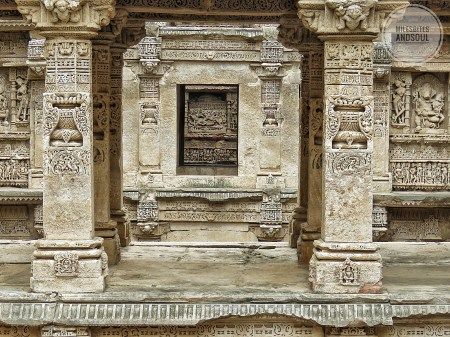 The local guide tells us stories of the Stepwell being used as an escape route by later kings. He also pointed out some unique sculptures which otherwise we would have missed out on.
The surrounding area is well manicured and kept impeccably clean. No wonder that Rani ki Vav was awarded the Cleanest Iconic Place in 2016. The entry fees are a meagre 5 rupees for Indians and 2 USD for foreigners.
It was truly a worthy place for history buffs like us and for photographers alike. With over 1000 sculptures, small and large, and even more stories behind each of them, it should definitely be on your travel bucket list sometime soon.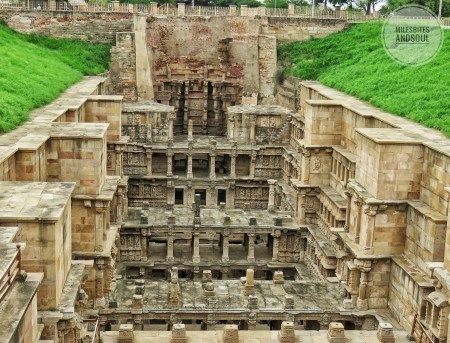 Do you plan to visit soon?
Share your experience with me!