Patan is a small village in Gujarat ,a state in India. It can be reached from Ahmedabad which is the nearest airport . Patan is about 100 kms away from Ahmedabad and is accessible by road or rail. We travelled to Ahmedabad from Mumbai and keeping it as a base visited two places with ancient history namely Modhera & Patan .
After visiting Modhera ( do read my blog on Modhera) which we completed by 12.30 pm , we drove down to Patan which is approx a 45 minute drive and 34 kms from Modhera . After having lunch at a dhaba serving Junagadhi food , we drove down to see another architectural marvel Rani ki Vav ( Vav means a Well in Gujarati ) which is one of the finest step well in India and situated in Patan
Step wells were built during ancient times not only for storage of water ,but also for recreational purposes when the Rani or Queen used to come with her maids to escape the scathing sun and enjoy the cool breeze wafting at the base of the well .It also served as a social get together spot for the village ladies when they used to come to fill water in their pots and also for religious ceremonies . Stepwells also made the task of filling water easier since the villagers could climb down to the groundwater level to fill water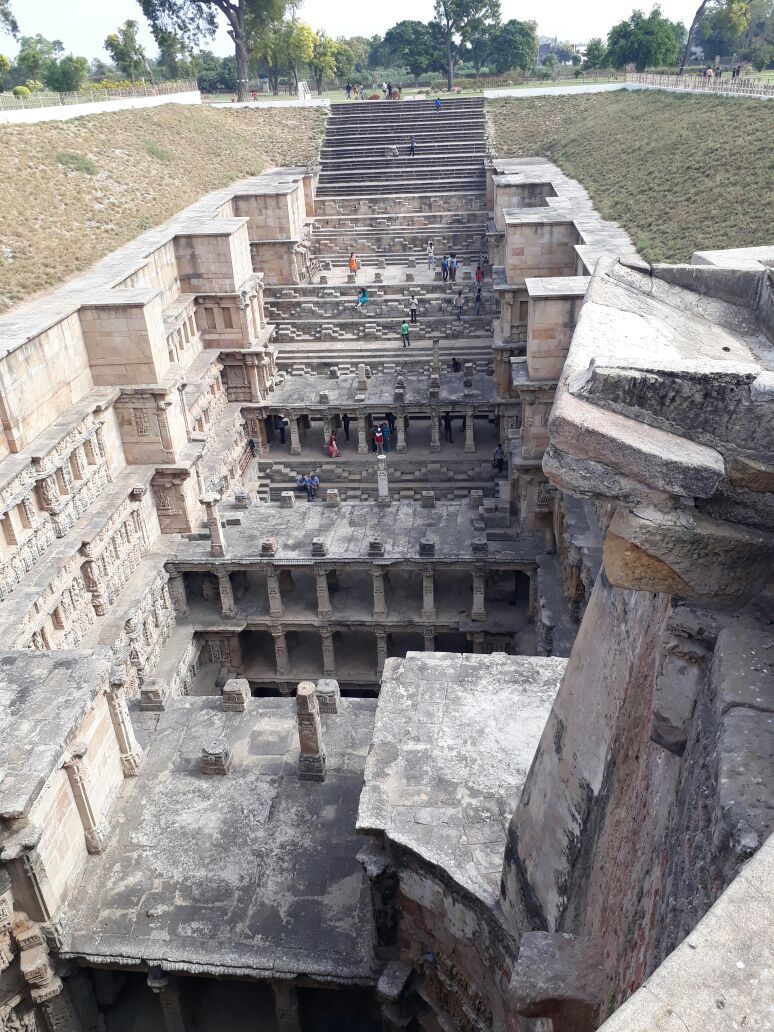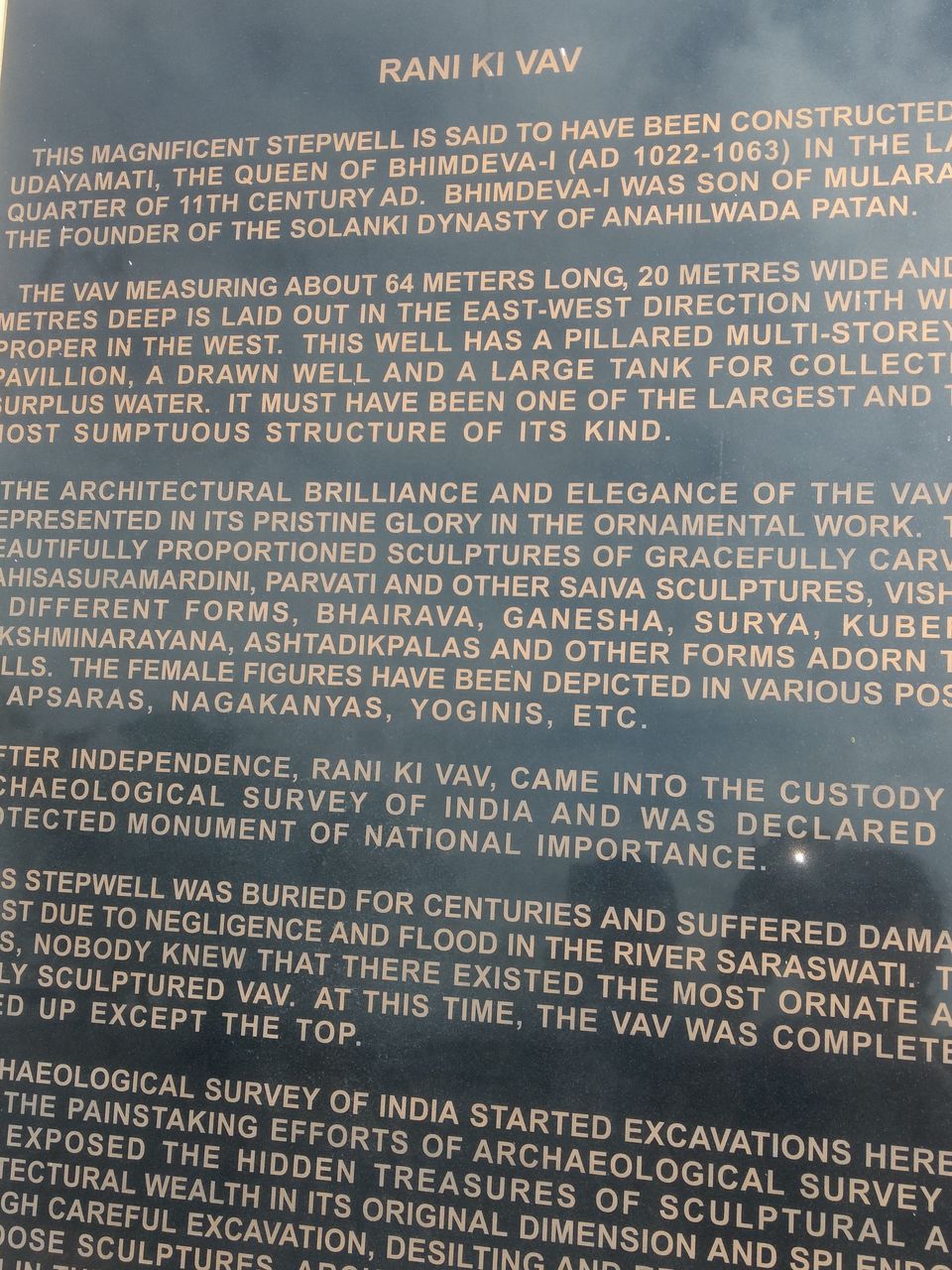 Rani ki Vav or the Queens step well is an intricately constructed stepwell situated in the town of Patan built in the 11th century and is a UNESCO World Heritage Site .Located on the banks of Saraswati River, Rani ki Vav was built in memory of King Bhimdev Solanki by his beloved wife queen Udayamati. The stepwell was later flooded by the nearby Saraswati River and silted over until the late 1980s. When it was excavated by the ASI , the carvings were found in a proper condition.
It is an architectural wonder and I really marvel as to how the craftsmen must have created such a well with perfect dimensions and carved such intricate carvings and steps in those days when scales or modern tools were not available .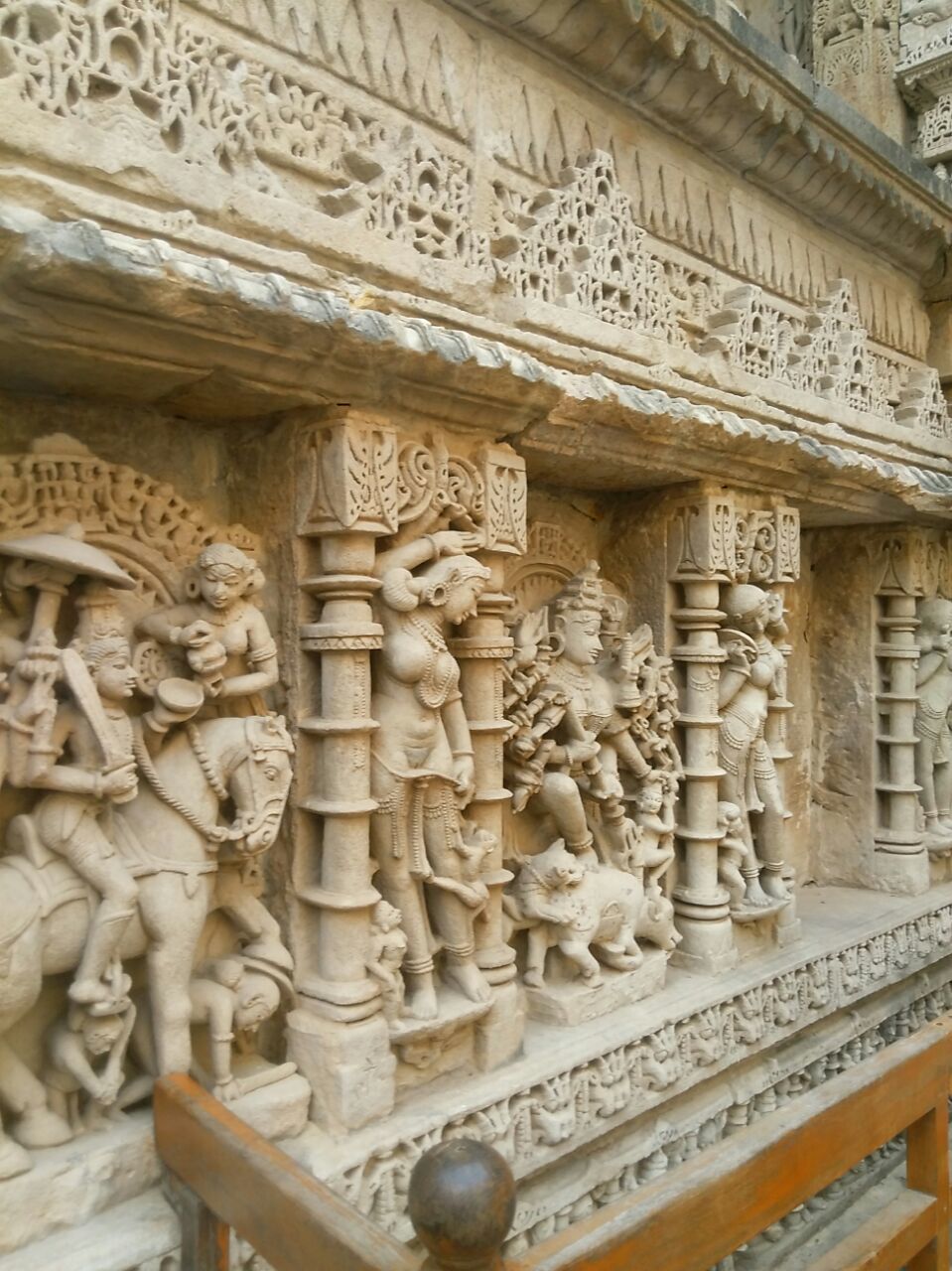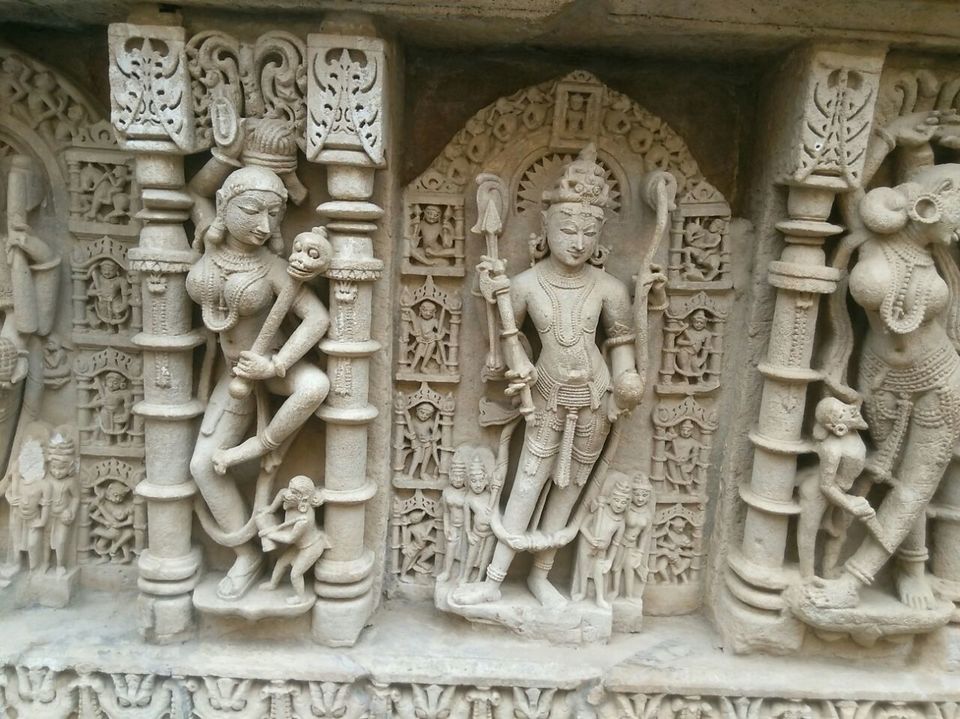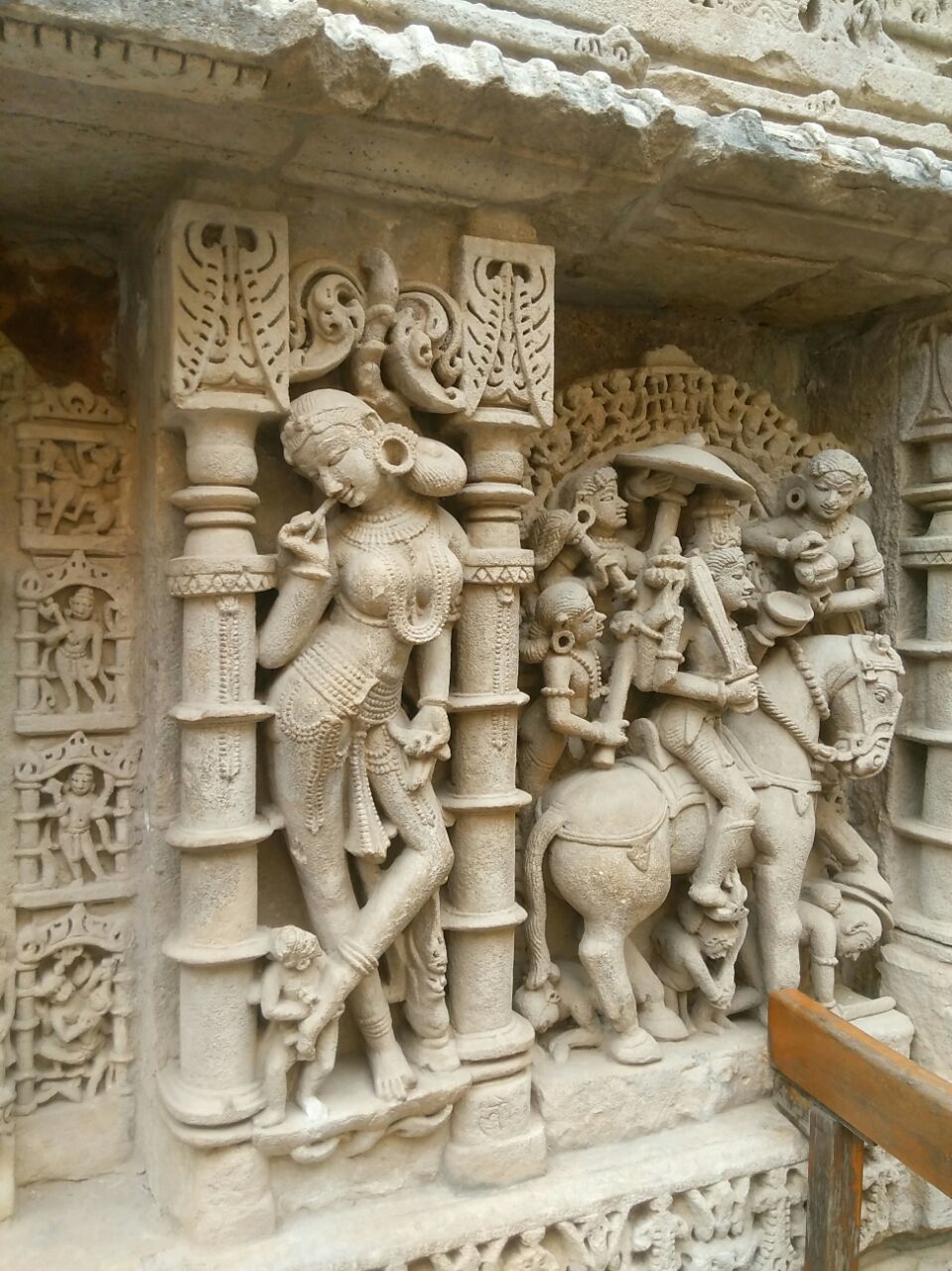 The steps of the Vav begin at ground level, leading you down through several pillared pavilions to reach the deep well below. We had hired a guide because it was just not possible to understand the carvings and the history behind the Vav just by observing it . There are more than 800 elaborate sculptures amongst the seven levels . The main theme is the Dashavataras, or ten incarnations of Vishnu, including Buddha. There are many sculptures of apsaras painting their lips and adorning themselves at each level of the vav. Every level is different from the other and it is with awe and admiration that you appreciate the craftsmanship and the efforts taken by the craftsmen of yore .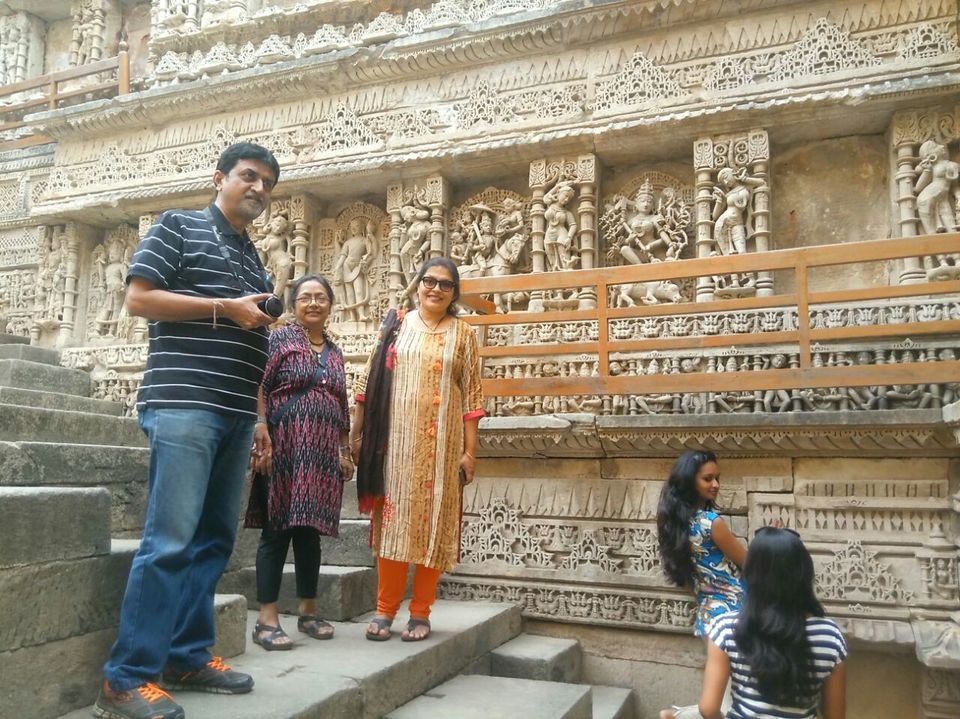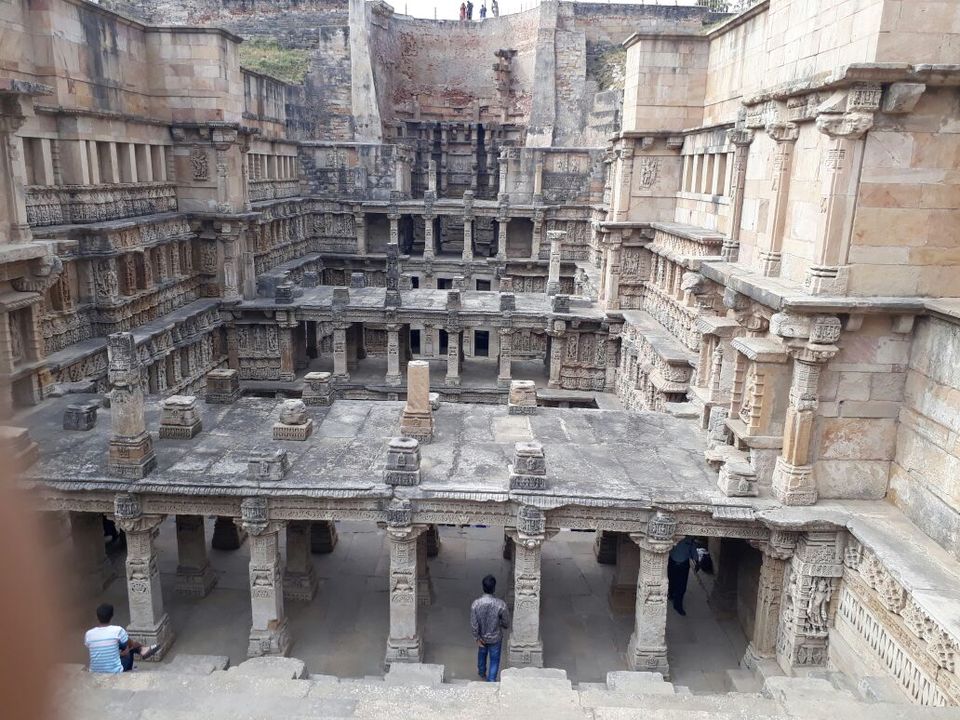 However , unfortunately we were unable to go down to the last level which has been kept closed due to security reasons as mentioned by our guide
After completing Rani ni Vav we proceeded to a place next to it called the Sahastralinga Talav which was a artificial water storage tank constructed by the Chalukya King Sidharaj Jai Singh in the late eleventh century. However it is completely dry now and in the ruins.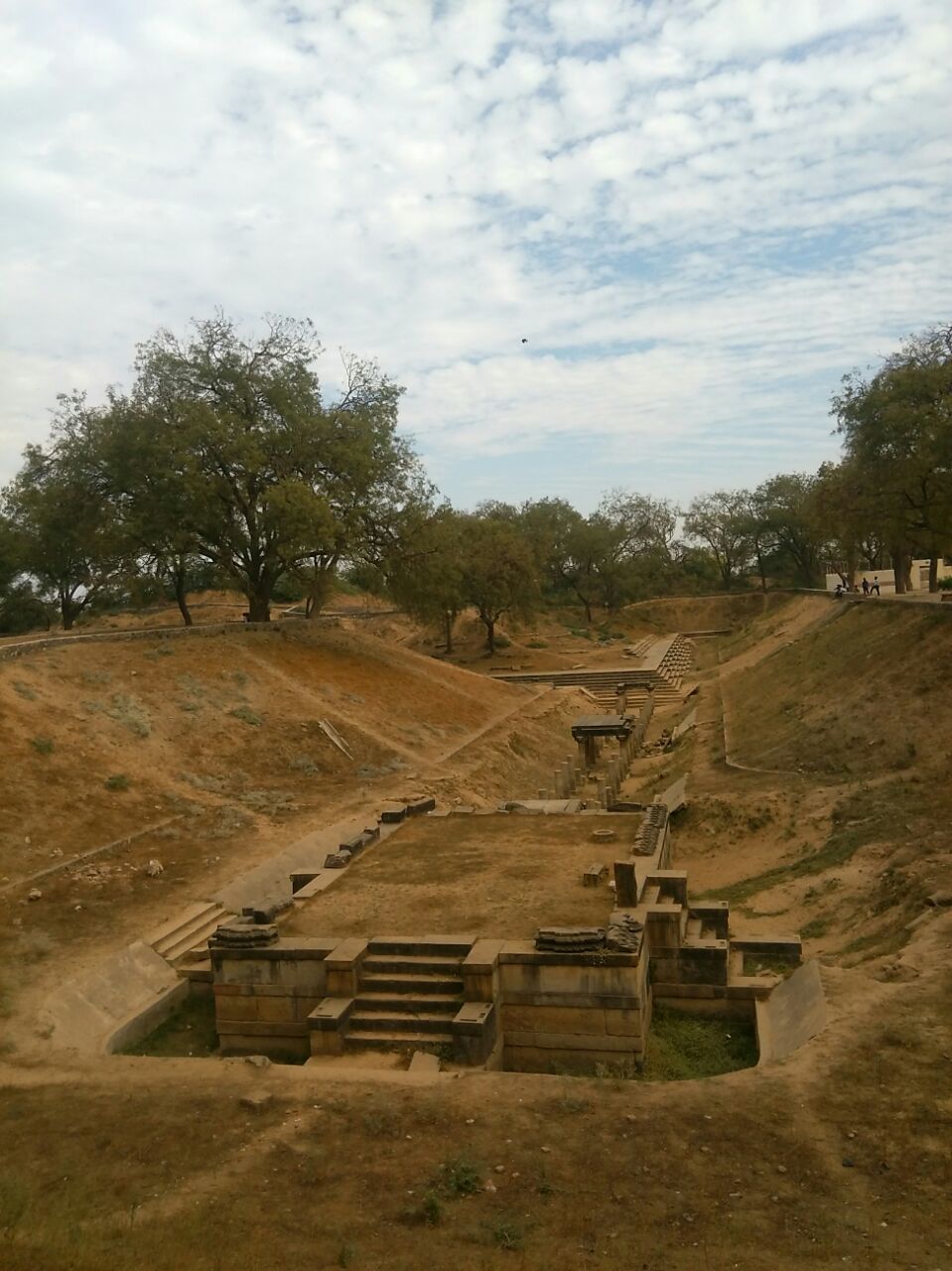 It took about 2 hours for us to complete sightseeing the Vav after which we drove down to Ahmedabad which is about a 3 hour drive from Patan .
Accomodation : There are many budget hotels to stay in Patan but except the Rani ni Vav not much of places to see.
Shopping : Ofcourse Patan is famous for its weavers who make the hand woven and intricate Patola saree. There is a Patola saree making unit in the main town and those interested can go to watch how an Patola saree is woven and also buy them .
Frequent Searches Leading To This Page:-
Gujarat Affordable Tour Packages, Top Gujarat tour packages with price, Best Travel Packages for Gujarat, Best Gujarat Trip Packages, Gujarat Holiday Tour Packages, Top Gujarat Packages for Family, Places to Visit in Gujarat