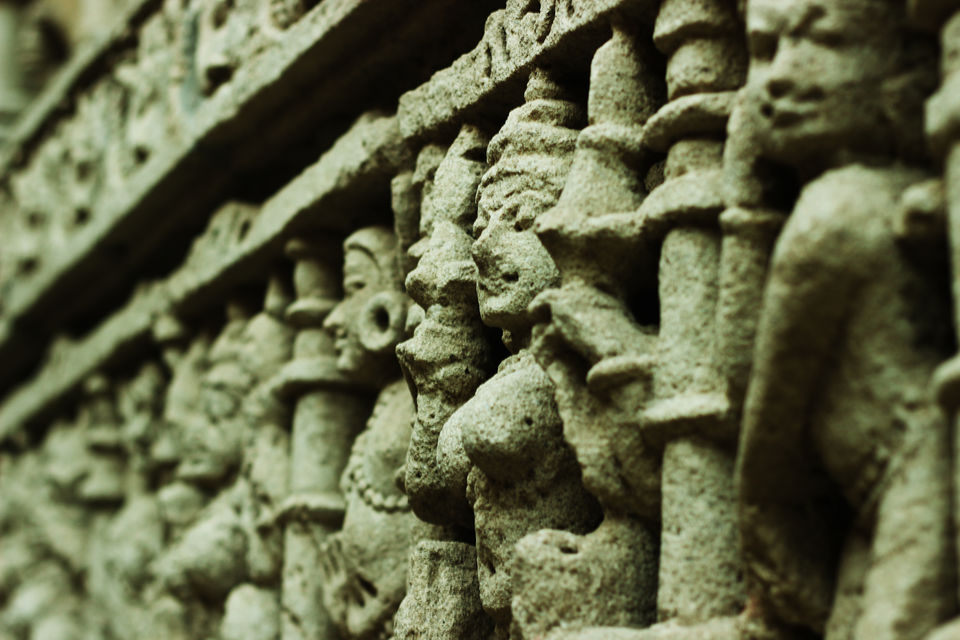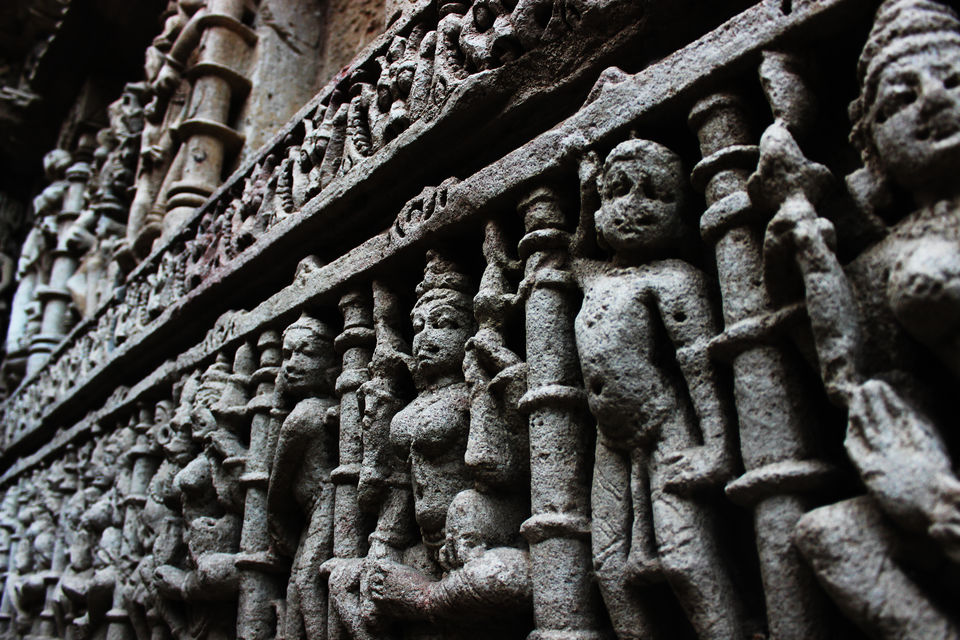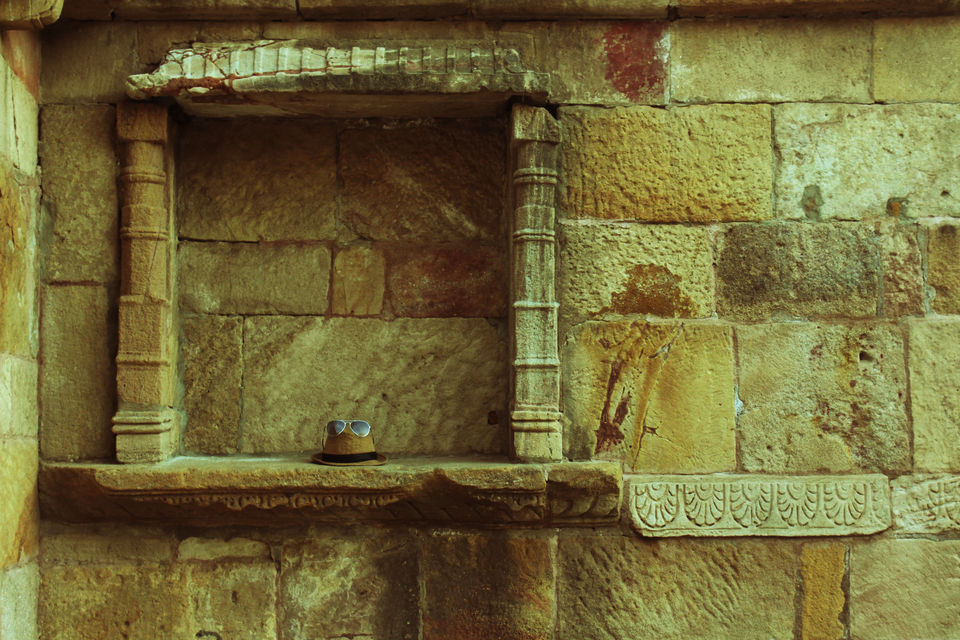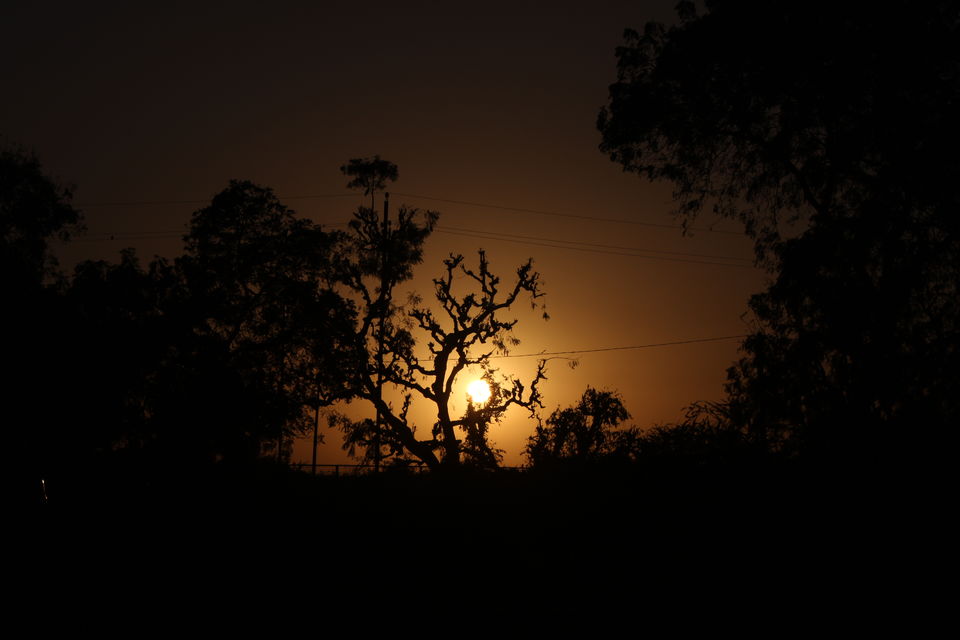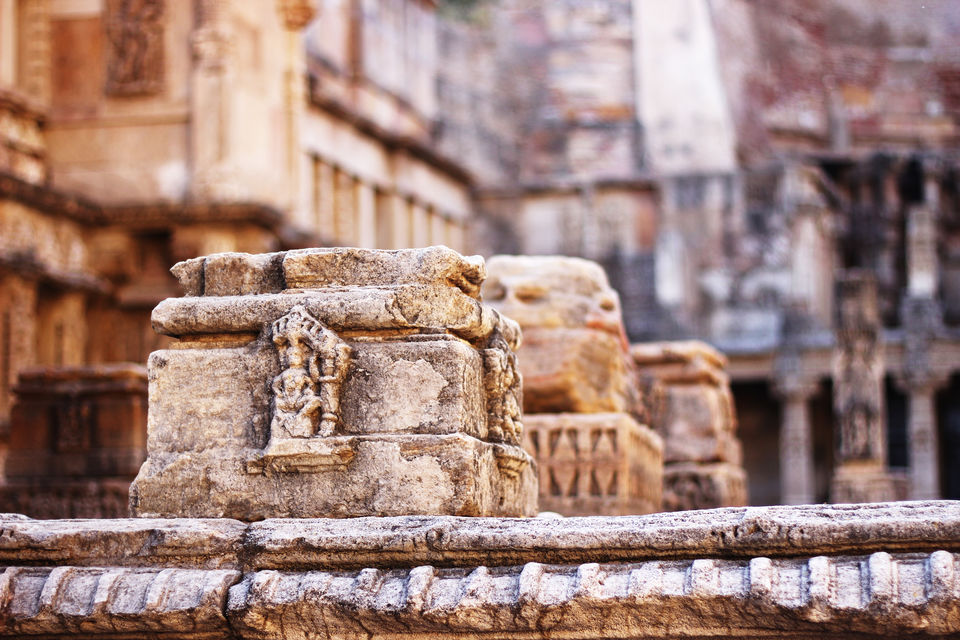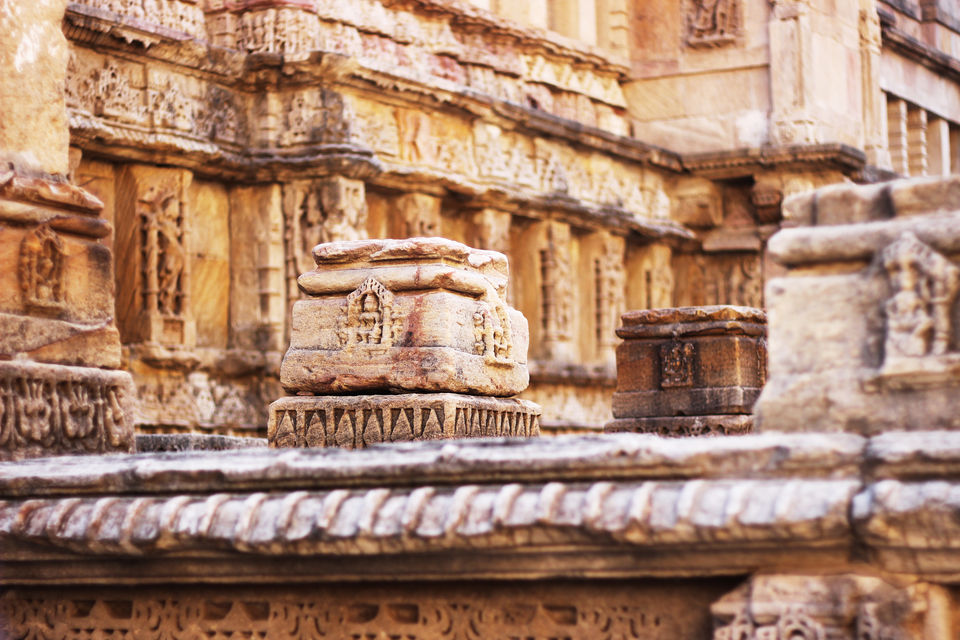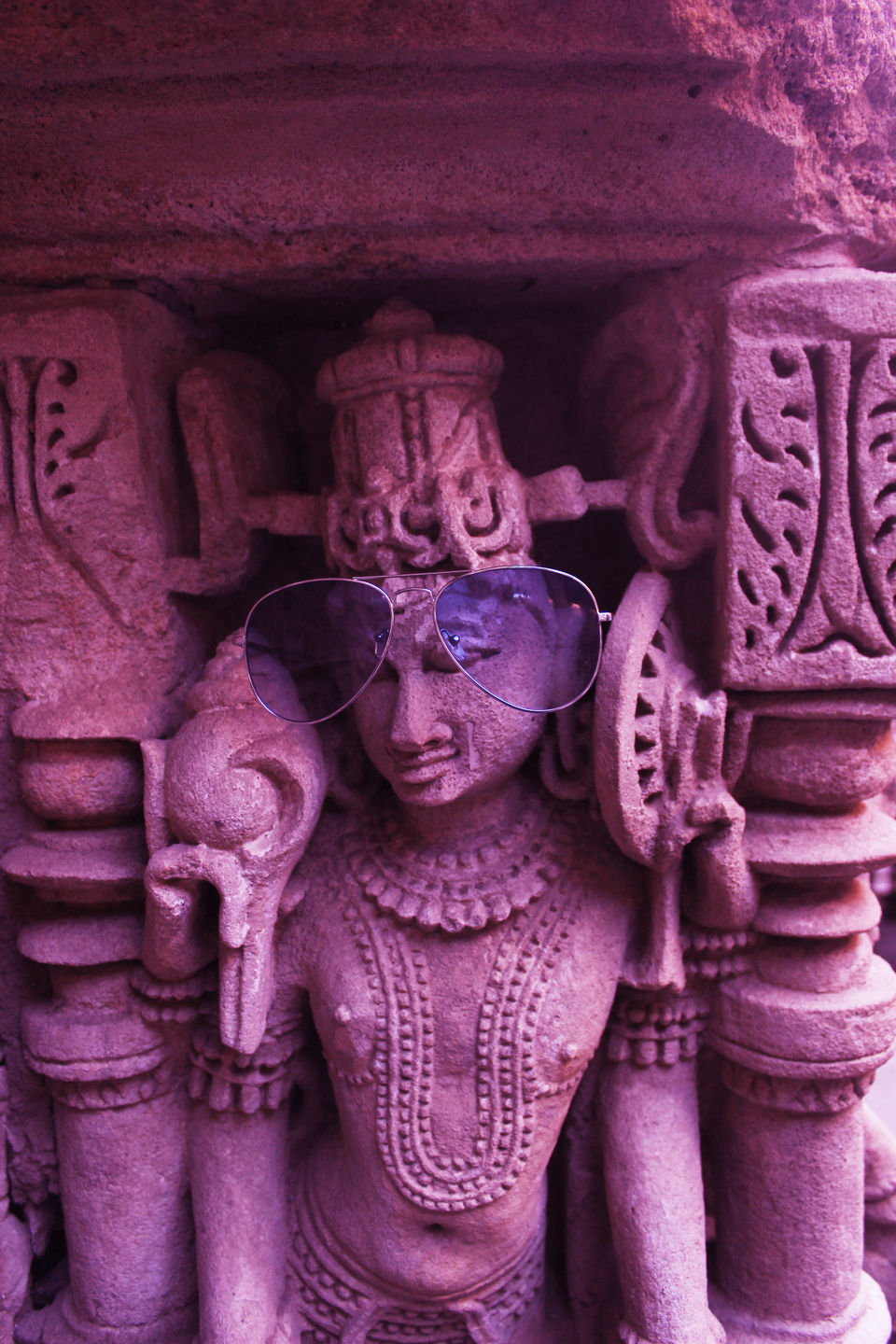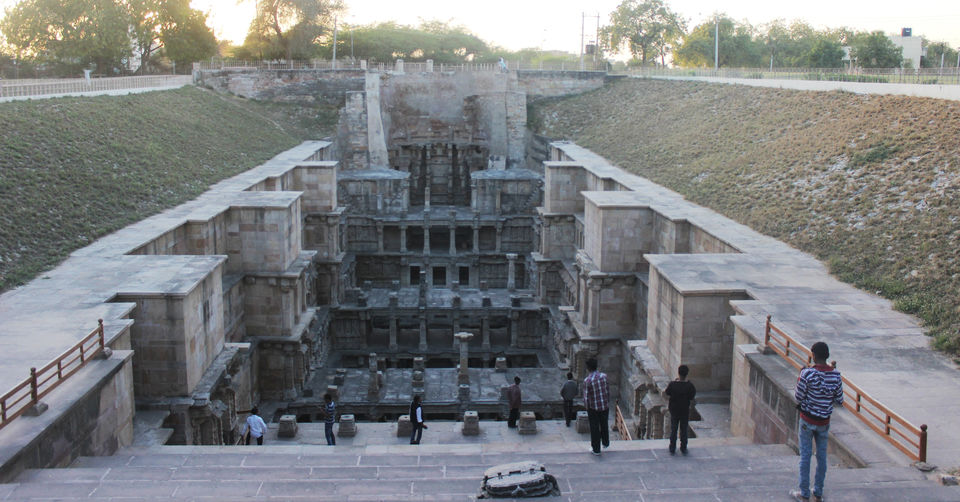 Quest to explore the glorified heritage and to experience a historical time travel, I and my friends from Ahmedabad visited Rani Ki Vav. A historical city in itself, Patan is an excellent gateway to wander, explore and quench the thirst of curiosity; being an avid explorer of heritage sites and my love to capture the history in my lenses gave me an adrenaline rush and excitement to visit the place, the fascination towards the art and architecture and the way the sculptures were carved by the artisans during the 11th Century made it worth visiting.The distance between Ahmedabad to Patan is around 126 Kms and we decided a road trip to the place via public transport and hired an auto which we shared it with 12 people (Max Capacity 8 people) and were privileged enough to listen to the bollywood sad songs from the 1990's era... (Sob Sob)
Ran Ki Vav was added to UNESCO's World Heritage Sites list on 22nd June 2014.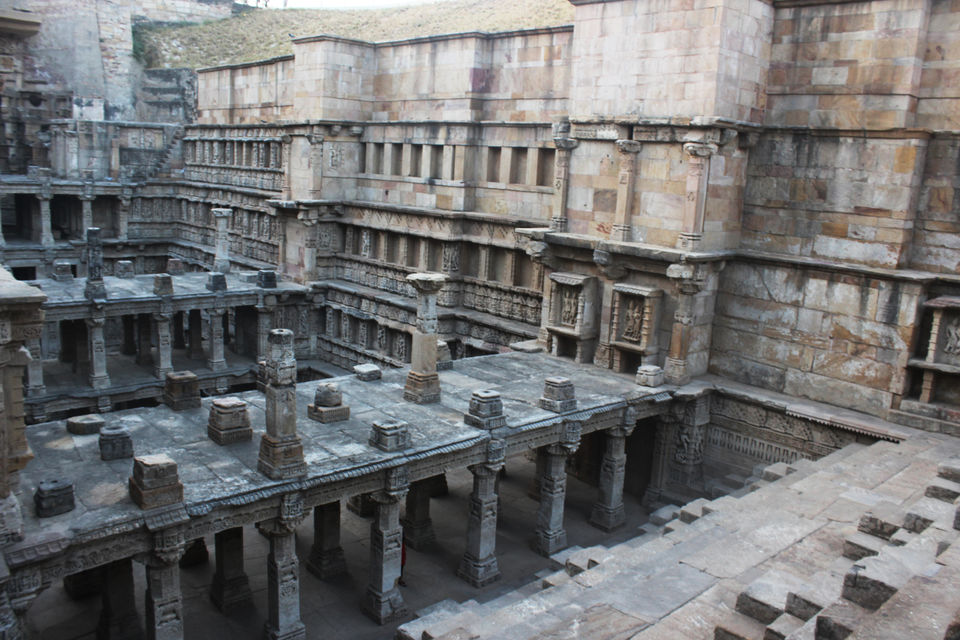 (a) Exterior design of the Stepwell.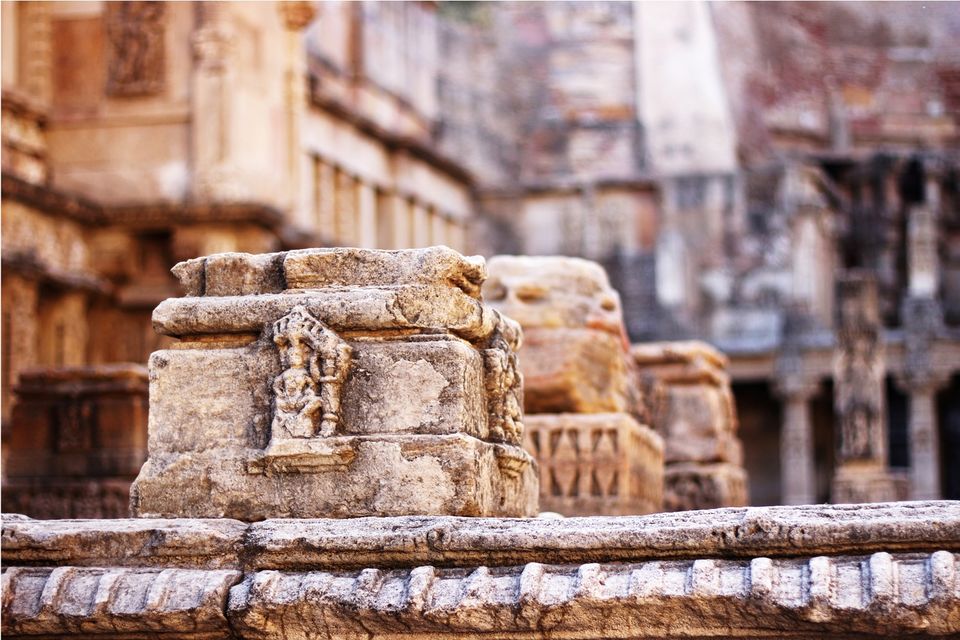 (b) Ruins which survived the wrath of attackers
It was fun to listen to the different kinds of ghost stories revolving around this place and we thought to add some more mischief by adding modern touch to the ancient carvings through minimalism and props we had in form of hats and sun glasses. We added more beauty to the sculpture of a deity and named him as "SWAG Devta" :P (No Offence!! Pun Intended. ;))
       
 (c) The SWAG Deity :P & (d) Past coupled with future minimalism                                                                                                                                                                       
The Stepwell in itself is an artisan's paradise with ornate carvings distinctively sculptured in form of figures, historical characters and stories. Inscribed on the stones are chronicles of past valour and bravery which proudly depict the history and shows the dominance and power of the then ruling kingdom of Solanki Dynasty in Gujarat.
                                                          (e) Different carvings in a single stone.... I wonder what would be in mind of the artist carving the abstract figures of flowers and leaves.. ;). The artisans also carved a battle depicting the victory of their master over his enemies.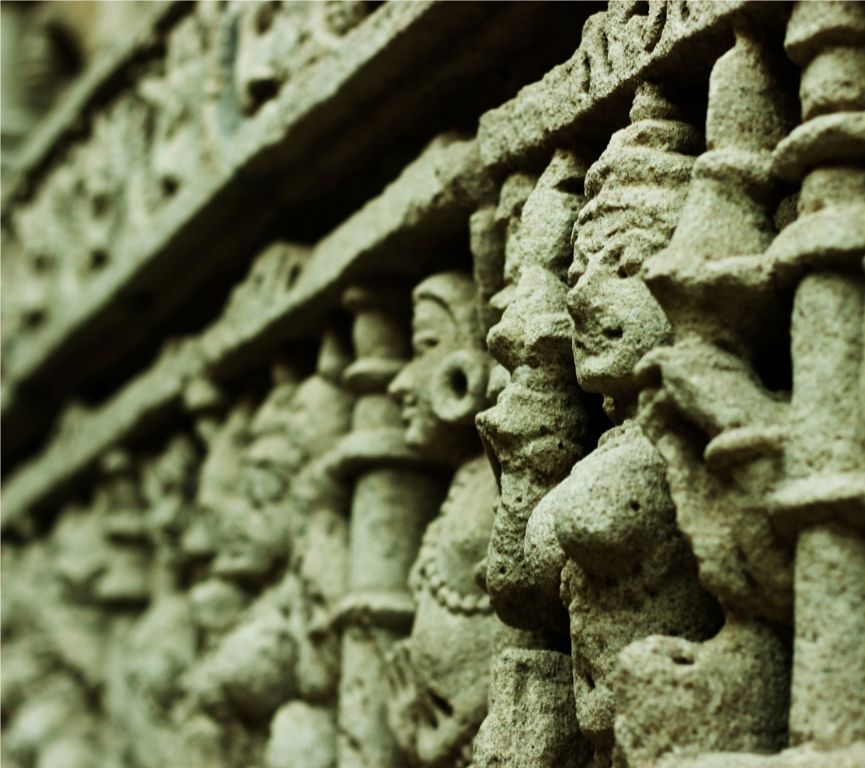 (f) Who are the better artists, Us or the people who lived thousands of years 
ago??
The exotic and the representation of sensuality in itself is a varied form of art... Imagination of an artist when takes an aesthetic form, is showcased through rock carvings and they depict the open mindedness of the society which existed and flourished before the banks of ancient Saraswati River... The artists have beautifully showcased the mixture of religion, history and erotics signifying that these are much essential parts of the society.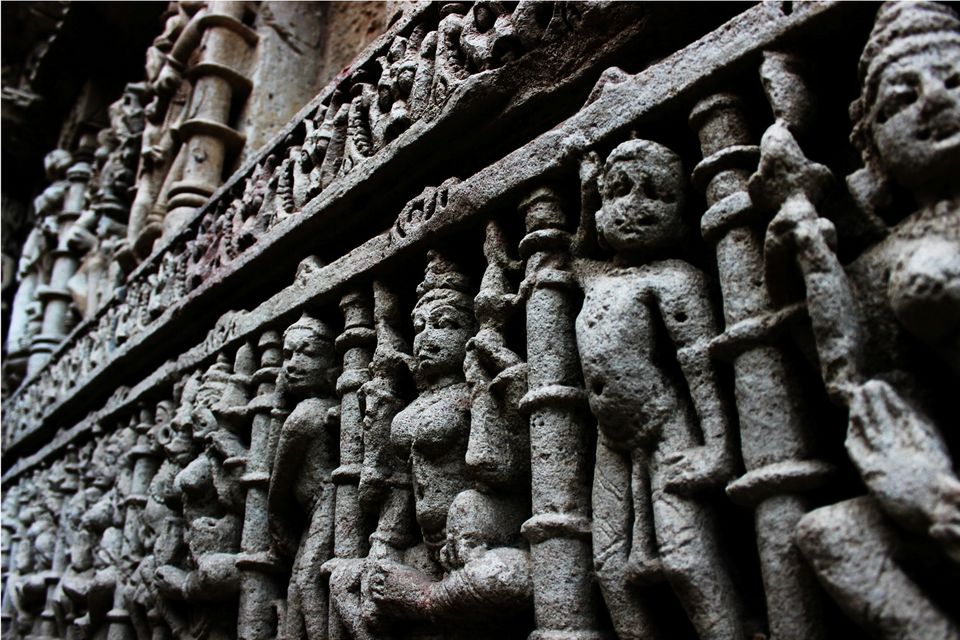 (g) The Meditating Yogi, The Dancing Apsara and the Dutiful Dasa... in one stone... what a genius representation..
Presently the structure is in ruins, though distorted in the past but still it stands proud with a scar depicting a history where art was celebrated, culture was dignified and the stories of valour were prosed.
(h) The proud survivor.
An Ornately Carved Stepwell in the historical town of Patan of Gujarat State, Rani ki Vav, in other words known as the Queen's Stepwell takes you through the glimpses of 10-11th Century AD & showcases the power and art flourished under the reign of the Solanki Dynasty of Gujarat. It is an exceptional example of a subterranean water architecture with historical and religious figures as well as seven layer water storage capacity. It is an exemplary of architecture and technology and each sculpture of it has a different story to tell