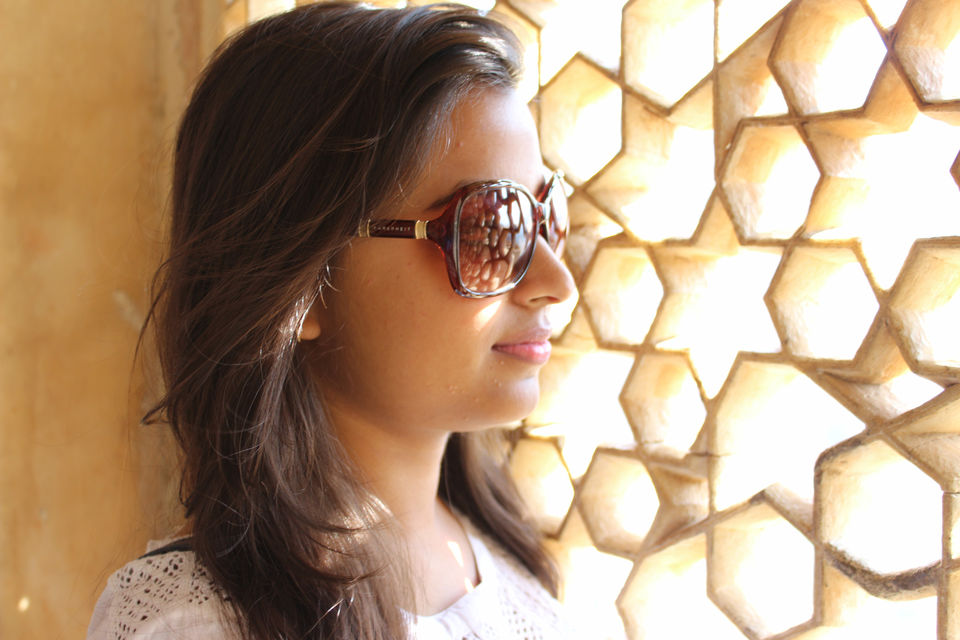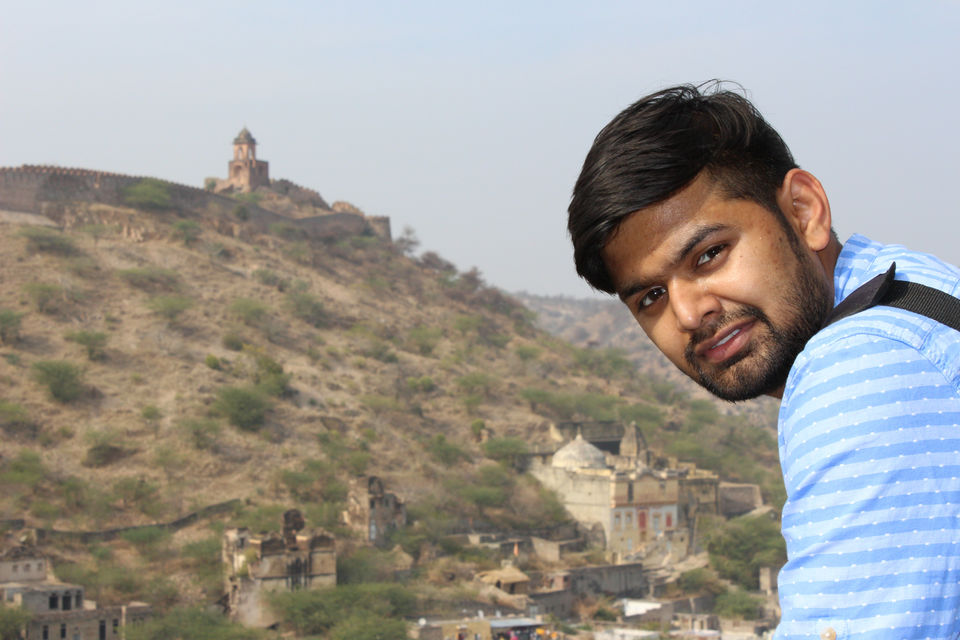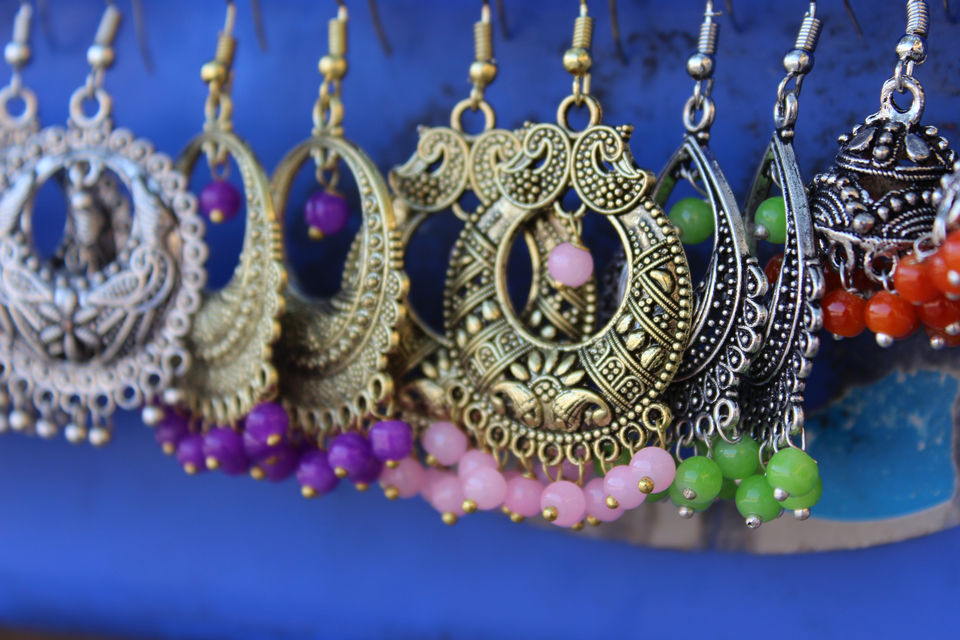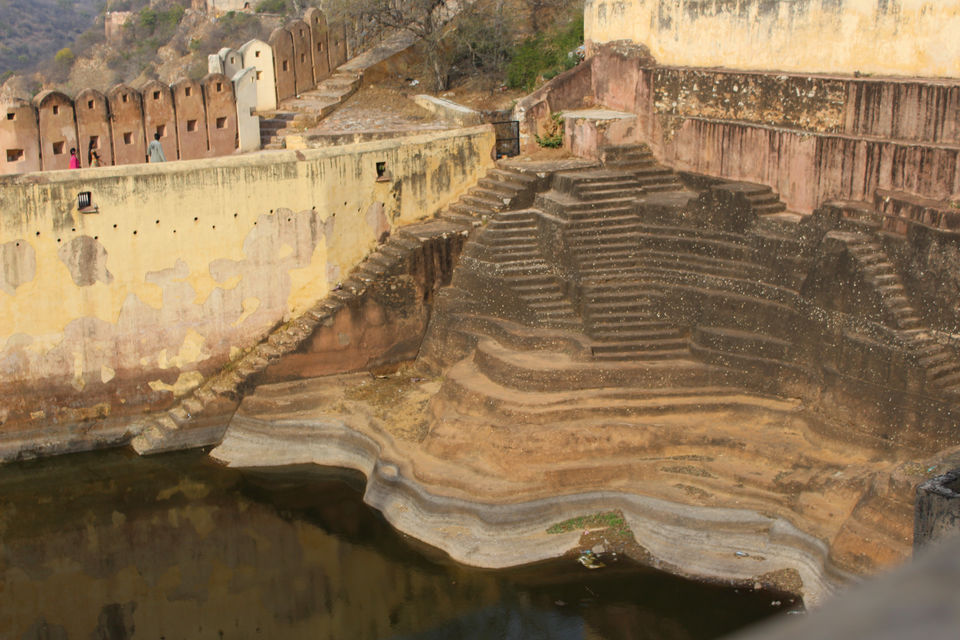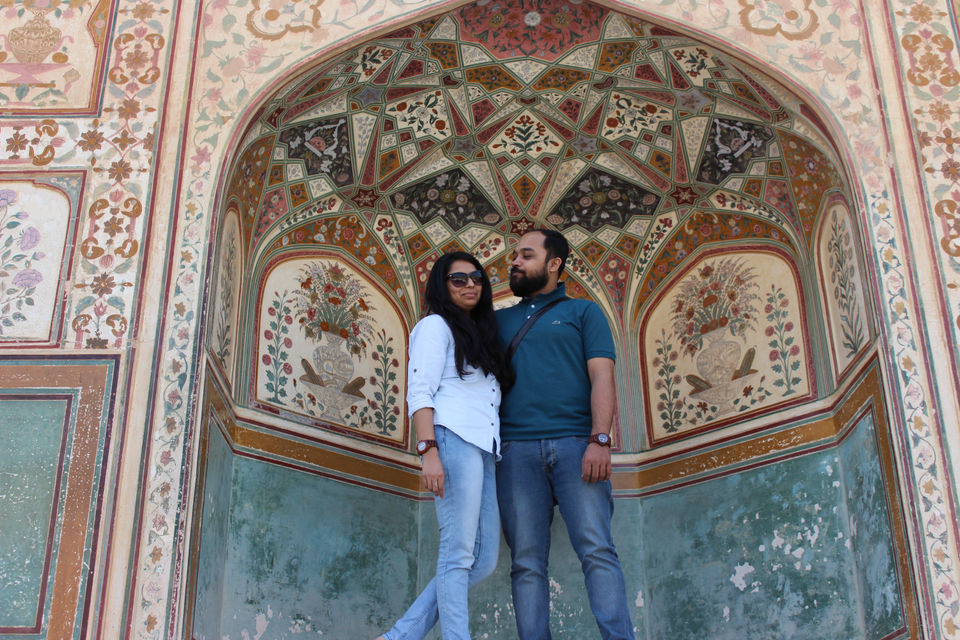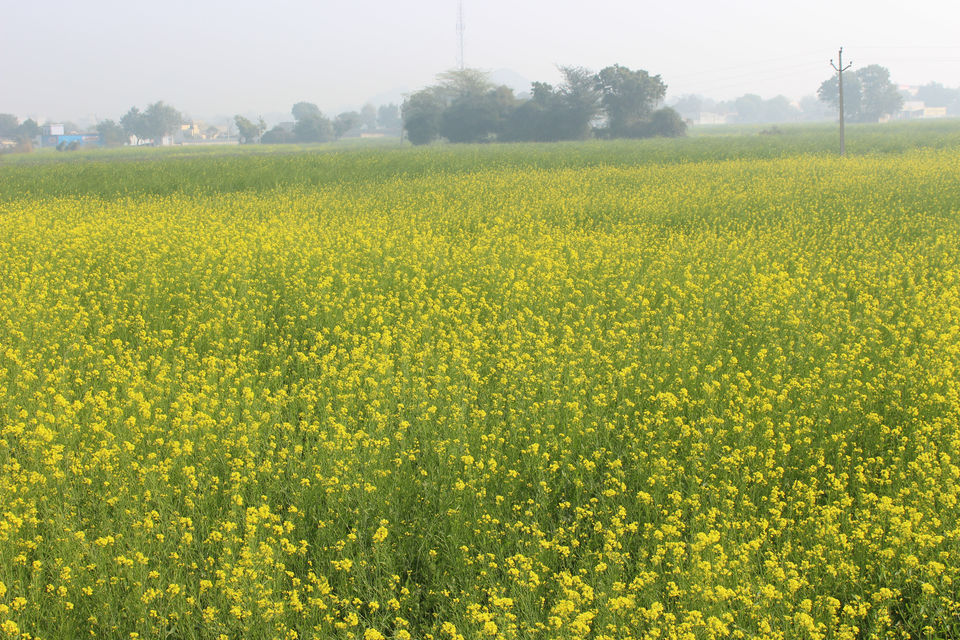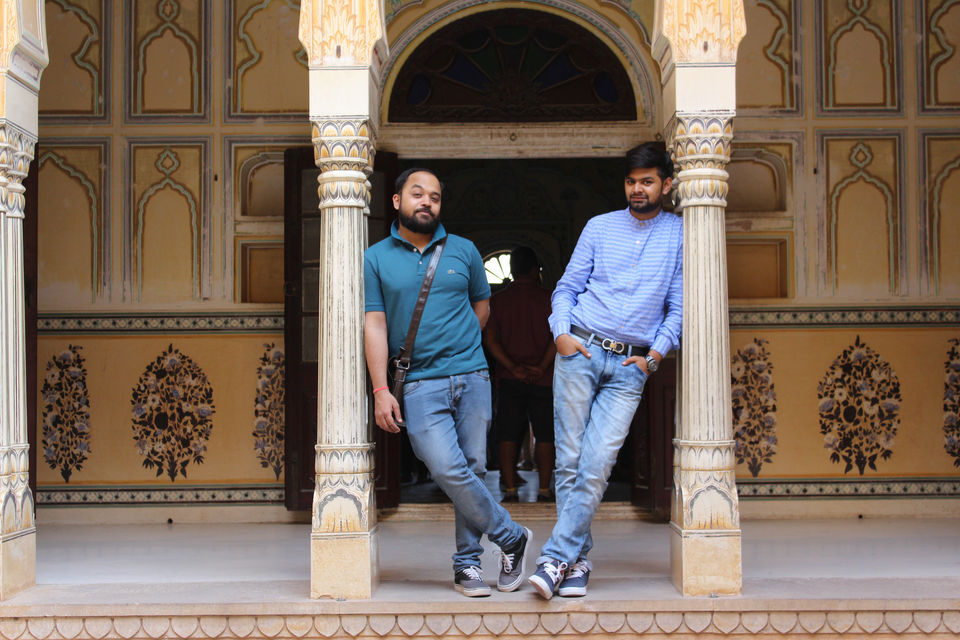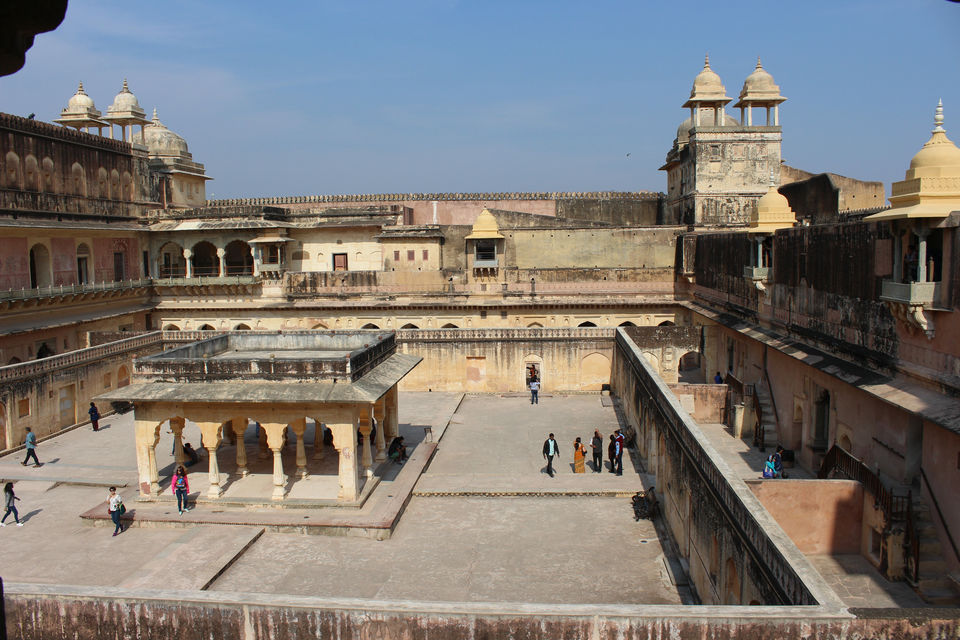 A city of deserts, royalty, craft, and culture, Jaipur and its people thrive in their vibrant and awe-inspiring surroundings. We were four friends, and we planned to visit city of colors, so we started our road trip early in the morning at 6:00 am from Delhi, and after leaving the capital, beauty of nature with dew drops and serene farms started captivating all of us.
We stopped our car at the opulent palace, Amer Fort, an impressive stairway from Jalebi Chowk leads into the main palace grounds. This palace, along with Jaigarh Fort, is located immediately above on the Cheel ka Teela (Hill of Eagles) of the same Aravalli range of hills. Here, at the entrance to the right of the stairway steps is the Sila Devi temple where the Rajput Maharajas worshiped. The building to the left of the entrance gate is called the Jai Mandir, which is exquisitely embellished with glass inlaid panels and multi-mirrored ceilings.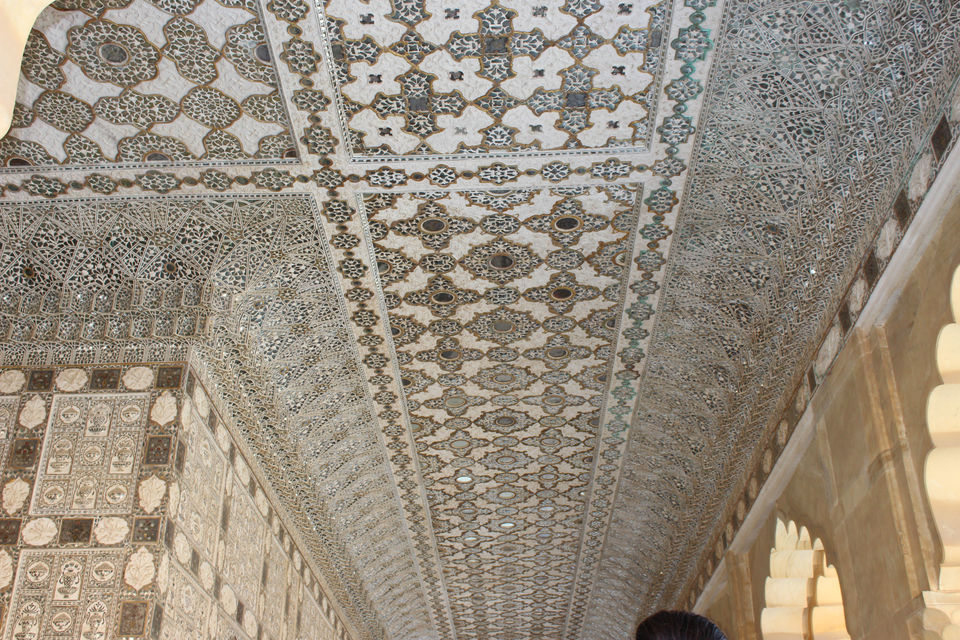 After getting mesmerized with Amer, we step headed to Nahargarh Fort, built mainly in 1734 by Maharaja Sawai Jai Singh II, the founder of Jaipur. The view of the city from the fort is impressive.
Day 2: We all decided to spend our day in the lap of Almighty, thus our 2nd day spent at Pushkar and Ajmer.
According to the Hindu scripture Padma Purana, Brahma saw the demon Vajranabha trying to kill his children and harassing people. He immediately slew the demon with his weapon, the lotus-flower. In this process, the lotus petals fell on the ground at three places, creating three lakes: the Pushkar Lake or Jyeshtha Pushkar (greatest or first Pushkar), the Madhya Pushkar (middle Pushkar) Lake, and Kanishtha Pushkar (lowest or youngest Pushkar) lake. When Brahma came down to the earth, he named the place where the flower fell from Brahma's hand as "Pushkar". So here is a temple of Jagatpita Brahma. Food in Pushkar is delicious, you'll get authentic and western, depends on choice you want to eat.
Then to get drenched and to get connected to God, we reached The Ajmer Sharif Dargah, It is a shrine of Khwaja Moinuddin Chishti which is situated at the foot of the Taragarh hill, and consists of several white marble buildings.
Day 3: Jaipur: Resplendent in the hues of its noble and magnificent past, the historic city of Jaipur stands out as one of the most spectacular and culturally vibrant destinations in the world. Jaipur Palace, Hawa Mahal, City Palace, Jal Mahal, Raj Mandir and the most importantly Jaipur Market, all we covered on Day 3 and in the evening we had to leave the beautiful city to get back to Delhi.