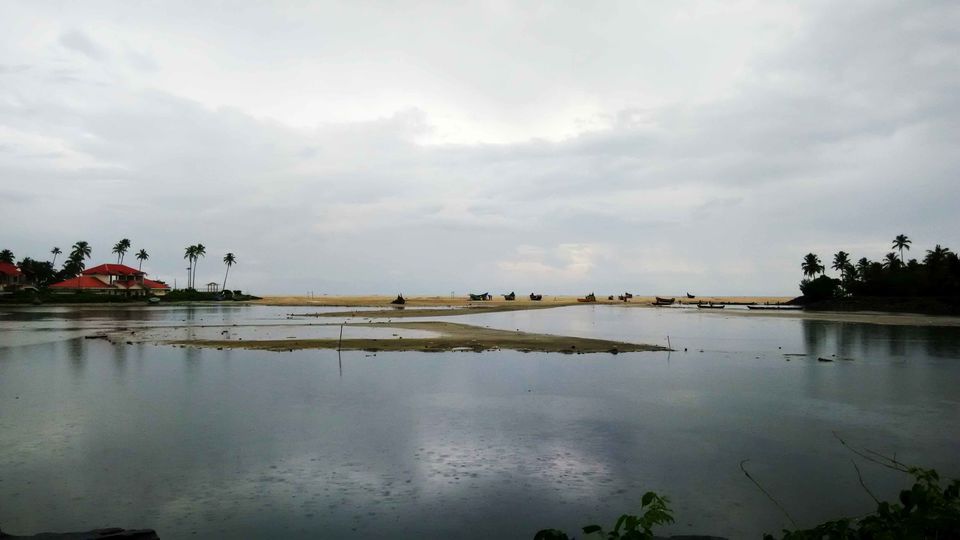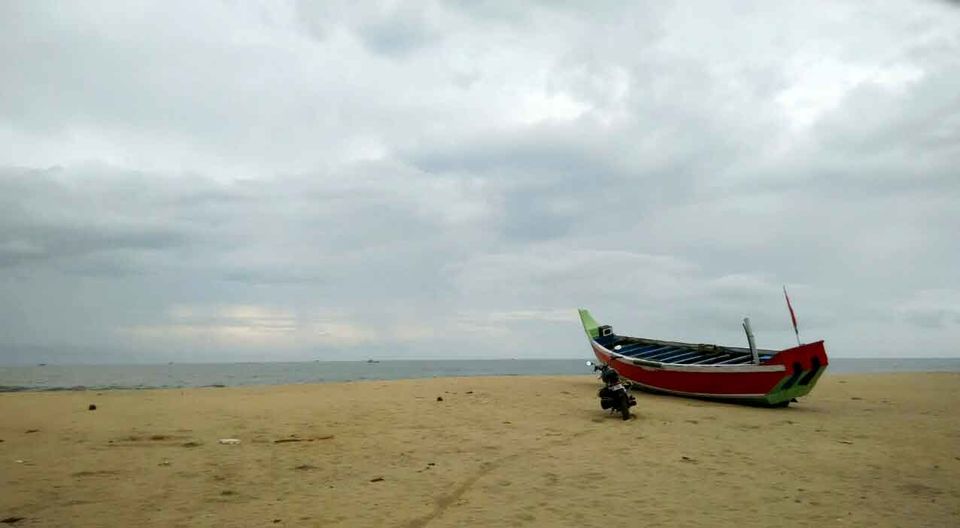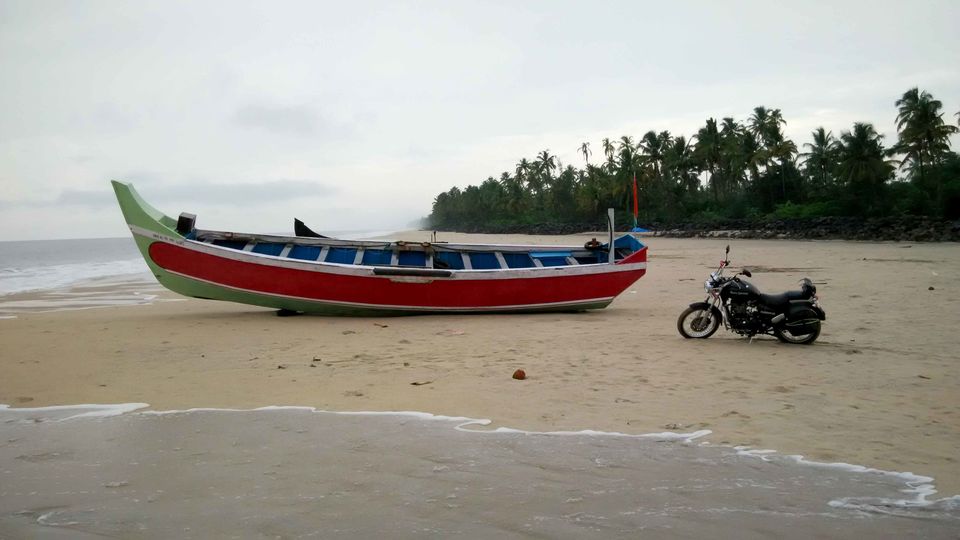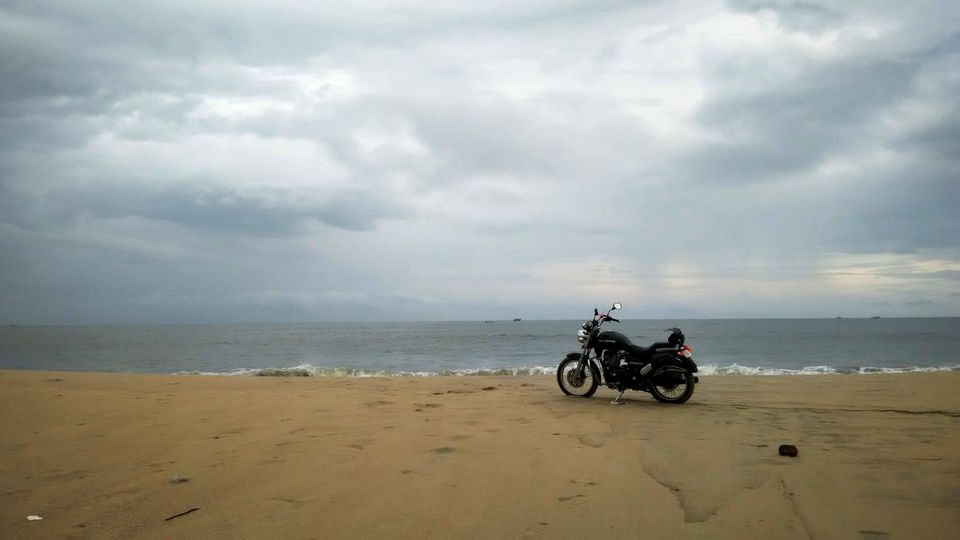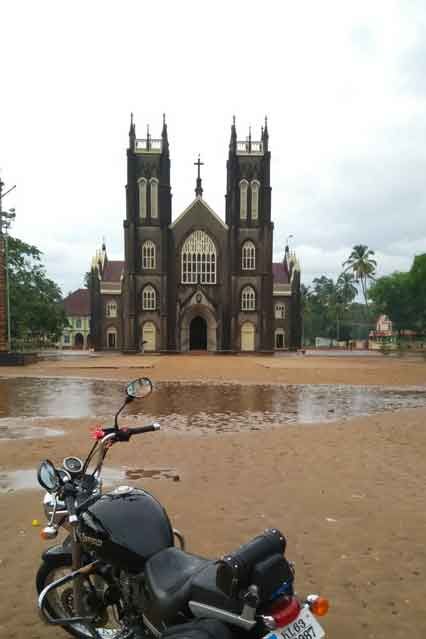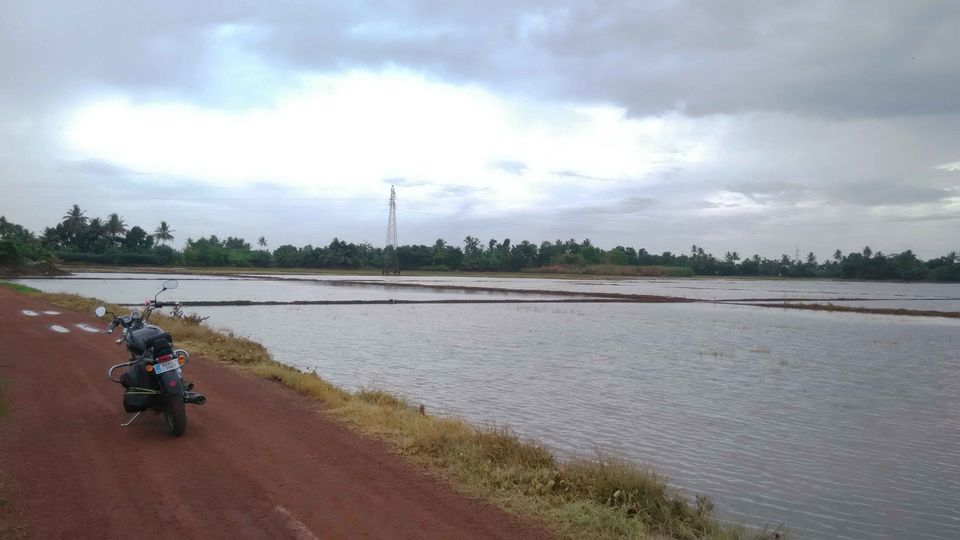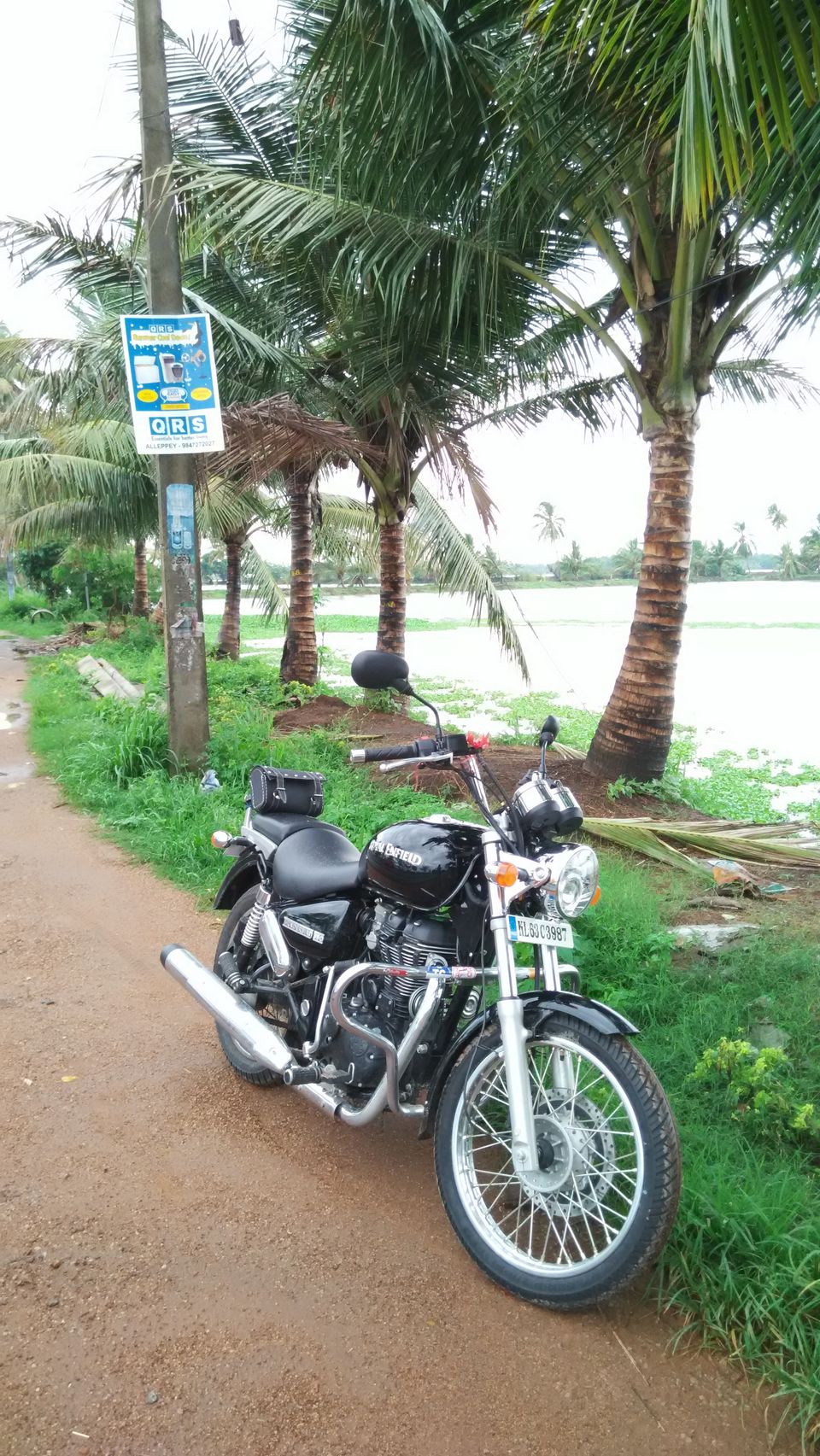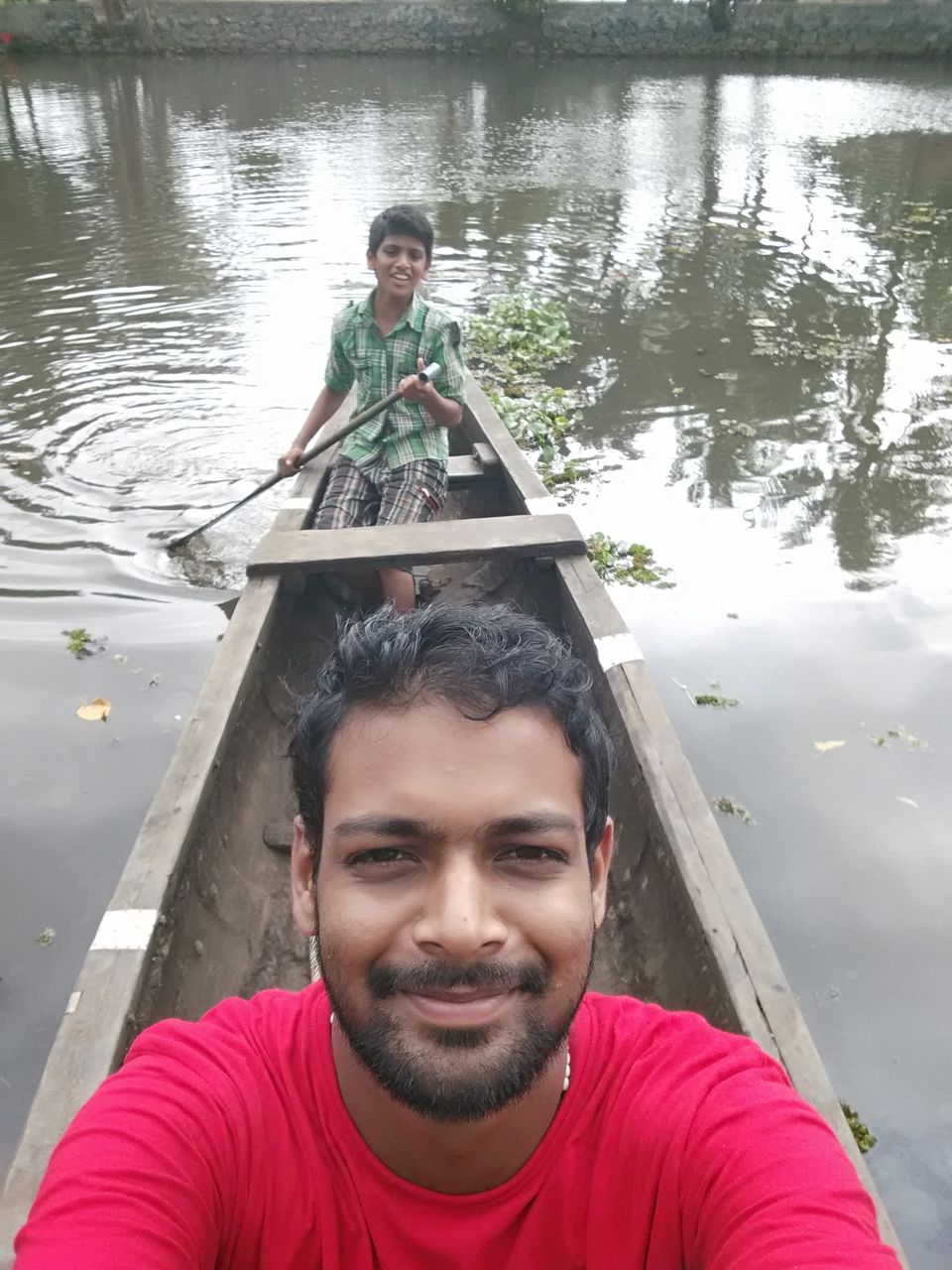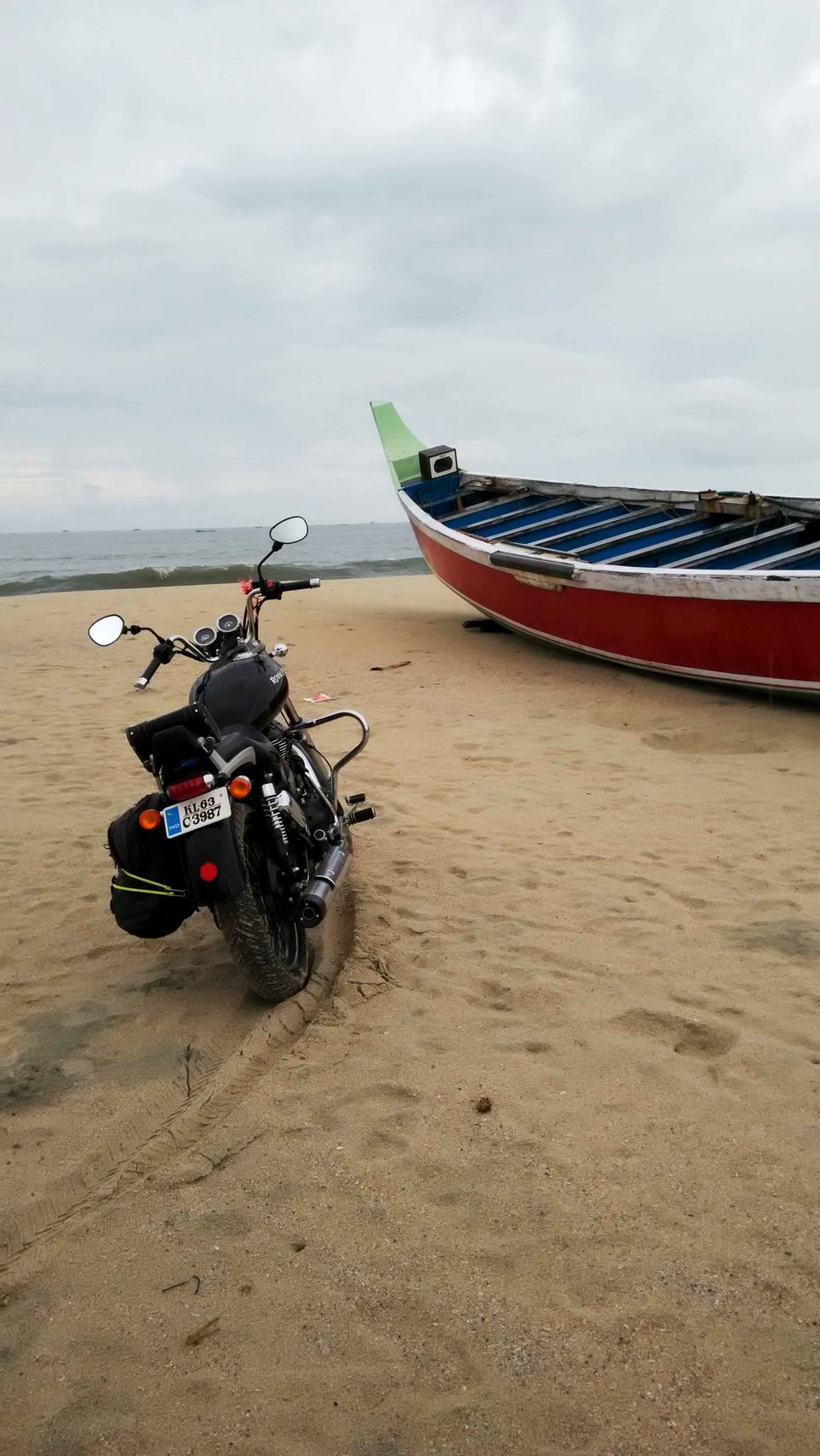 25 days before I didn't have any idea how to ride a bike or even to change a motorcycle gear.
But now I am cruising on the beautiful coastal roads with rain soaked clothes and a cool breeze through my hair. The beast I am riding was shy at start, but gradually picked-up when he realize the road in which he was cruising.
Riding a Royal Enfield Thunderbird was always a dream for me. I don't know how it started, nor the day it started. Somewhere it just happened in my school years. The numerous posters in my bedroom of the new TB always pound my heart for it. So my dream starts to grow inside me, with me.
"Take a dream and lock it inside your deep heart and ignore its existence.
As days pass by it will starts to grow inside and will reach a point where you can't take it longer"
So when the beast came on the end of the April, I was thrilled. But only problem was, I don't know how to drive it. Thanks to my friends who promised to pick delivery did not show up. Hence I was left alone. Only thing I know at that time was 'one DOWN, four UP'.
My heart was on my mouth during that 2 km ride from showroom to my home.
Let's fast-forward and come back today. As with the plan (there will be always plan, no matter how) to explore the coastline, I waked up early at 4 and found the earth soaked in rain. It is like a bucket full of water is inverted from sky to earth.
'What a start!' Till yesterday there was no a trace and today …
This happens to me every time.
Delayed by a hour I start from Kochi at 6 to my maternal home in Kuttanad, Allepey.
If you take direct route from Kochi it will be 70 KM. But if you took the coastal route like I did, it will be around 100 KM but you can witness the serenity of Nature.
My dear fellow readers for the next part of narration let's say that intensity of rain is changing like a sine wave. I took the thoppumpaddy route where I can cut across the coastal road. The route was serene with white coastal sands, small houses on the side and occasionally tea shops where a small crowd gathered near the stove for heating and to enjoy latest gossip along with a plate of puttu and kadala. This road is a deserted one where you can see only two or three vehicle per kilometer along with occasional private buses.
The tone of the ride was slow as rain drops shooting like a bullet were hurting my body. Since the journey was inspired from road movies, I did not take my raincoat (Really I have not seen any raincoat rider in road movies, I guess what will they do in the rain).
After travelling 20 km, I reached the small town of chellanam, a fisherman community village. I stopped at a local tattukada (tea shop) for my breakfast. The shop was like from a set of 90's Malayalam movie with a lean man serving the tea with his 8 year old son as cashier and wood fire stove with rice cooking(as always). Puttu and kadala was good with pappadam to crack the taste. My attire makes an attention, after some time they returned to their conversation.
From a fisherman I got information that fish auction is going to take place nearby. First I ignored and travelled but soon returned because I don't want to miss it. The Auction is an open place where fisherman displayed their catch. You can buy fish at a cheap rate and most of the Participants where retail sellers who come to your home in cycle or bike with a Horn, pom pom!
As I continued my journey both side of the Road turned to cheemen kettu where prawns are farmed as well as some more open fish auction markets. Next stop was at Andhakaranazhi Beach.
Beach was a deserted, but the sea was roaring with monsoon winds.I took the liberty to take my bike to the sand to take some clicks. But it was a bad idea. The sand was soft and soaked with rain and my bike tires were plunging into it. At last with difficulty I take a shot and take the beast to the Sea (20m from Water, exactly) and clicked some pics. I find a Styrofoam (used by fisherman as a float) and placed it under the bike stand to prevent it from plunging. Waves come and sooth the beast and picture taken was good (awesome to me). But the real challenge come when the sand under the tire washed away. He Plunged. I tried to pushed, but he was heavy. I was afraid. Is it the end of the Beast? Is the Sea going to consume her?.
I felt a change in rhythm of my heart beat. With full courage and full acceleration I pushed him (In fact he pushed himself) and we were out of the sand and I moved to the road again.
My dear Reader, I can say don't try this, unless you want to take a risk like me.
From Andakaranazhi, the coastal road continues to Arthunkal which is famous for Arthunkal Church, Mararikulam Beach where small crabs nestle in this Season to the Allepey Town.
From Allepey you take a cross cut through NH-47 to Allepey-Changanacherry State Highway else known as AC Road. As name suggest it is a one hell of Air Conditioned Road with tributaries of Pamba on one side and infinite paddy fields on the other side. Its like road divides these huge fields from the river. The ride through this road is worth taking. At some point of time you will get confuse in choosing to view the beauty of the path or to ride. I remember during my childhood days, while coming here on bus with my mother and sister. My head hang outside the window, enchanted by the beauty of the road and feeling the cold breeze that shake the paddy.
A 2 meter wide concrete bridge is the only option to cross the river. After climbing it the path lead to unpaved road. The unpaved mud path was sluggish with the rain till my destination. When I finally turned the ignition off, I knew that beast and myself need a good bath in the River and a long sleep.
End