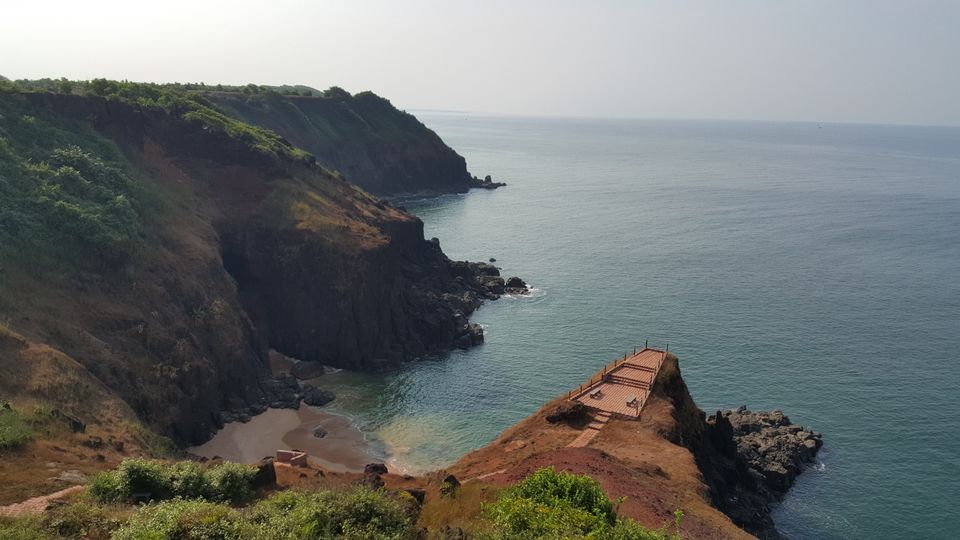 We will be busy till the end moment of our life. So it's upon us to take time from our busy schedule. And this made me set out to explore the route that very few have opted till now. Since long going on a coastal ride was on my mind. Hence the route mumbai-kihim-alibaug-revdanda-kashid-murud-dighi-diveagar-srivardhan-harihareshwar-kelshi-harnai-dabhol-guhagar-jaigad-ganpatipule-ratnagiri-devgad-malvan-goa. As you all know that goa is the most famous destination among all of our friends which gets cancelled at the very end moment. So such things have happened with me as well and that too for several times. After facing all these difficulties I have been to goa several times by NH17-Mumbai Goa Highway, NH48 via kolhapur, train,etc. But have never tried the MSH4 sagari mahamarg. Though it a while to structure the route. Took the help of Google maps as I didn't want only to ride through the way, but wanted to explore the places on the way. To my surprise there were several forts and beaches on the way. So sat down to plan in such a way that it includes maximum places. If this has to be only a ride it would have been done in 2 days easily. But I had to explore many places so it will take few more days. While doing so I got a call from my school friends and they were planning a trip to goa. So everything was fixed I will ride from mumbai and explore all the places and reach goa where my friends will come by train. So I left 5 days prior to their schedule so could reach there on time.
Day 1
This was a solo ride up to goa. Started early as I was not aware as of how much each place will take to explore also there is 6 ferry crossing till goa and each has specific time, if we miss it will have wait for another 45min to 1hr. The first halt for the day was kihim beach. In the next 2.5 hrs I reached kihim and took a small breakfast stop. Once done with it went on to the beach for a small walk. There are two fort underi and Khanderi in the sea. Underi doesn't have a port so it's not possible to alight there but you can get down at Khanderi and for that you need to hire a boat through local Fisherman. If you are in a group of 8 to 10 then the cost can be shared. Per person it may come to 300 to 350. As I was alone so I opted not to go there and instead moved towards thal beach from there went to Khublodha from where one can easily get a boat for Khanderi. Upon reaching there found a boat with few people just left. So it will take a longer time for other people to arrive for the next ride so went towards Khublodha fort. There something unexpected happened. After enquiring with the locals found that there was few 2 feet wall and that is the only remaining part of the fort. But the Khanderi and underi forts are visible from the shore. Continued to ride and reached alibaug beach parked my bike and went towards the busy beach. Kolaba fort is 10 to 15 min walk from there you can also opt for horse cart which charges around 100rs. Waited for the cart as they start only after 6 people board. Most family wanted to go alone as I couldn't get one started to walk towards the fort. For the next 1 hour explored the fort and was back on my bike and started towards Revdanda. This is a quite deserted place with hardly anybody at the beach and the remaining of the Revdanda fort won't take much time to see. Now the next destination was korlai fort. This fort is located on a small hill top. Now they have laid concrete roads up to the parking. There is lighthouse behind it you will have follow many stairs uphill to reach the fort. The route is quiet scenic. Once inside the fort the view is too good. If you are solo then 30 to 45min is enough to see this place. So for the day lot of forts have been explored so moved towards the next point kashid beach and reached by 5pm. It was the most crowded beach as it was Saturday. The next point to be explored was Murud janjira but it was already 5pm so booked a hotel online closed to Murud so that I can halt for the night and early morning I can go to janjira fort. Ordered a hot maggi and sat in kashid beach till the sunset watching all the activities sitting inside a shack and then moved towards the hotel I booked for the day.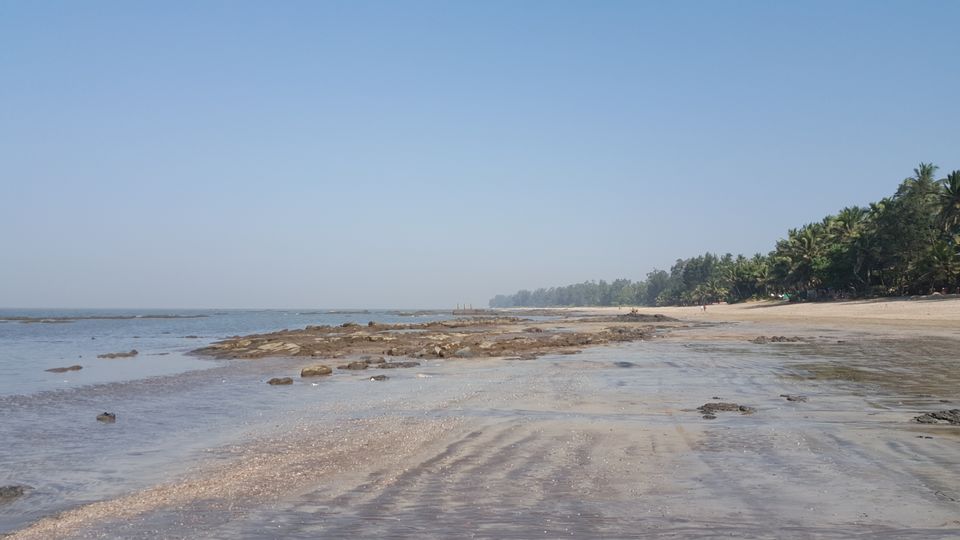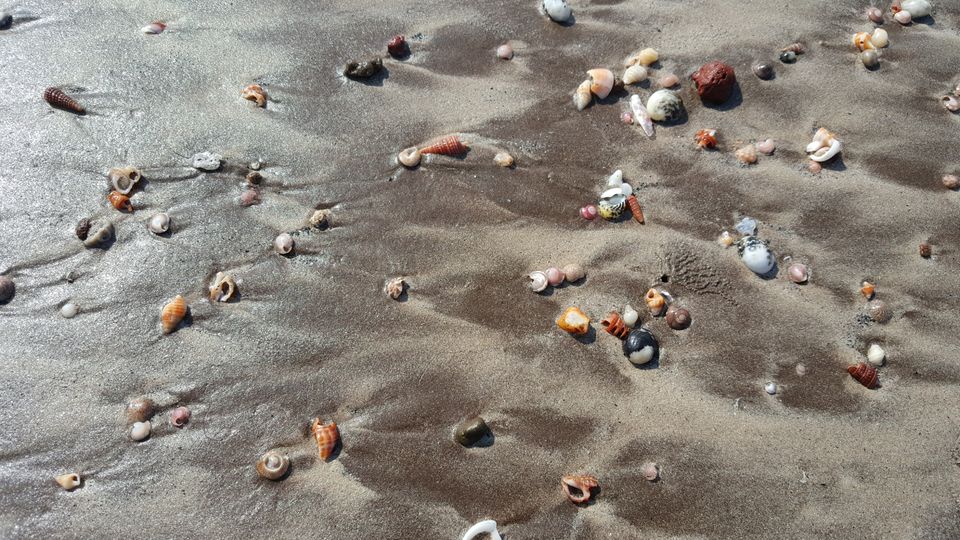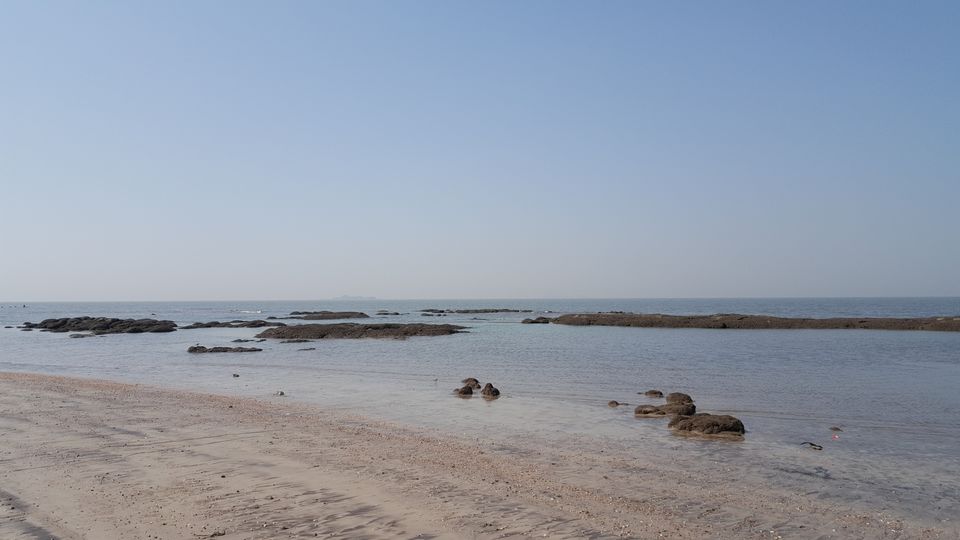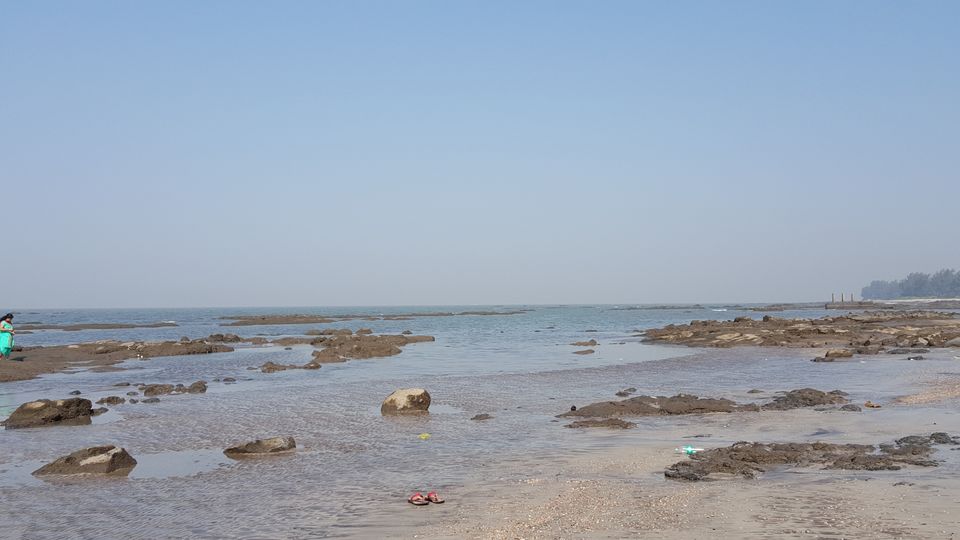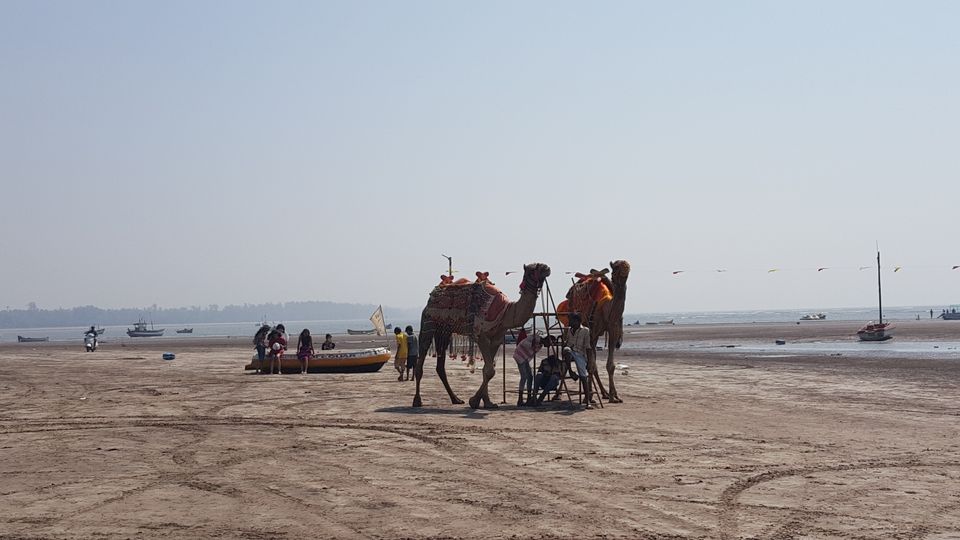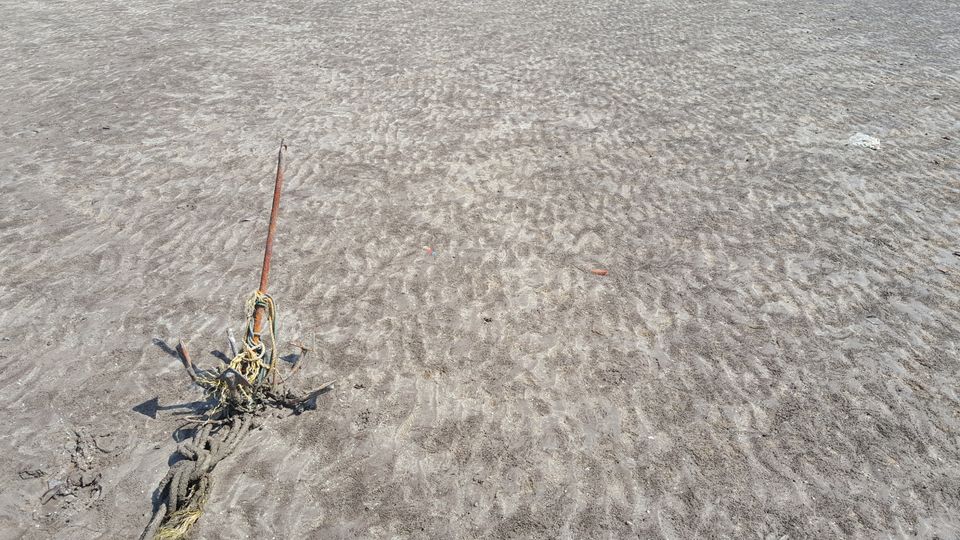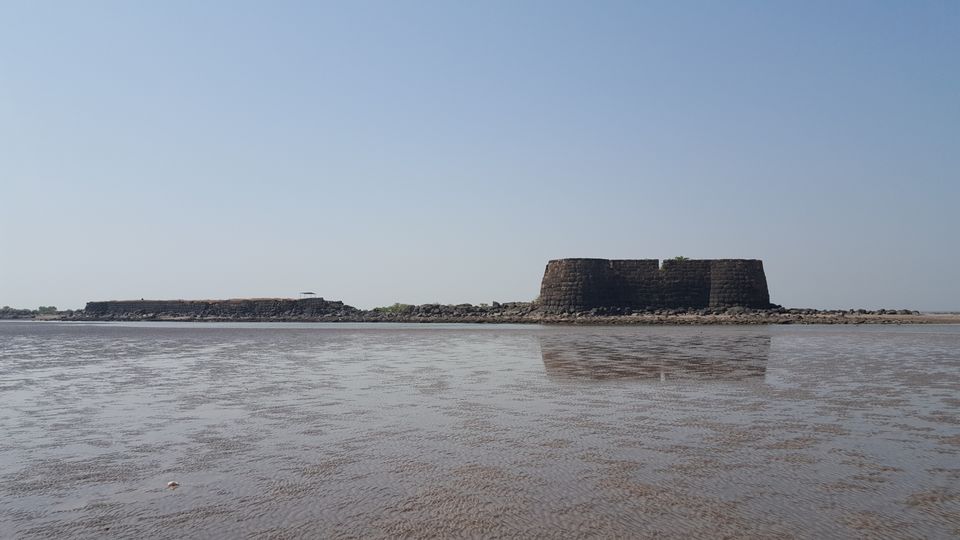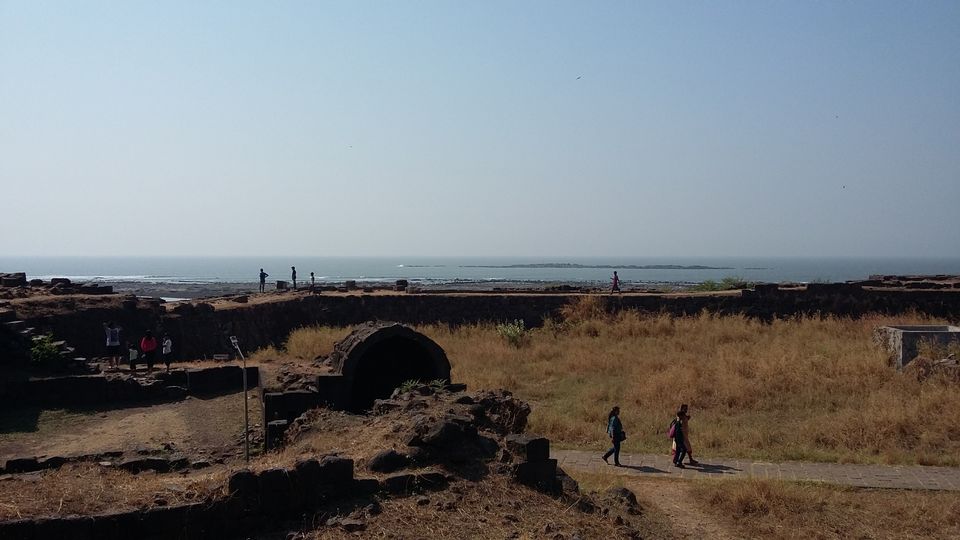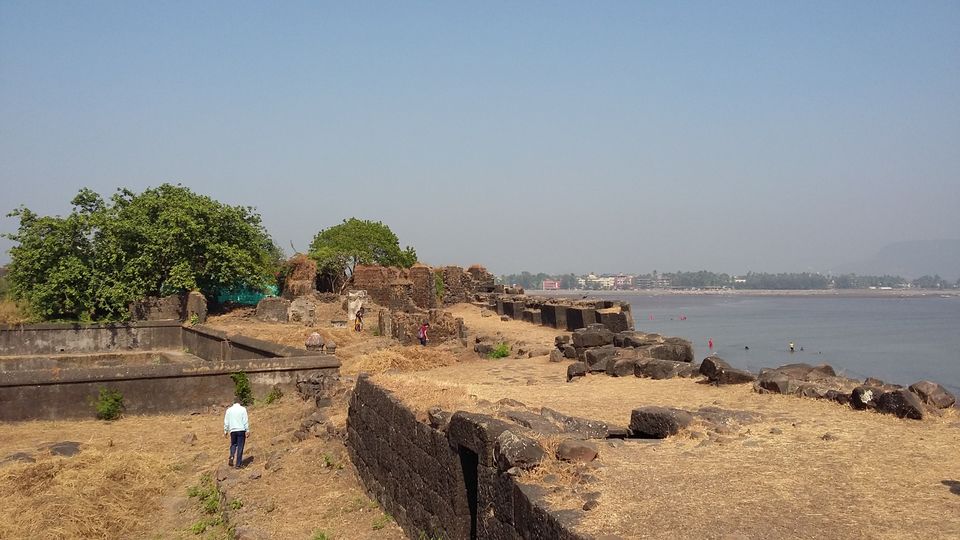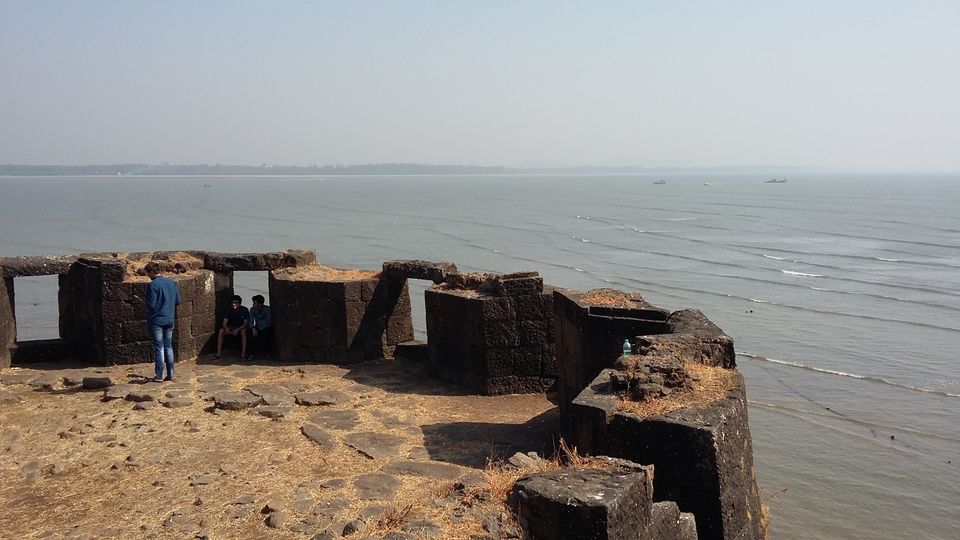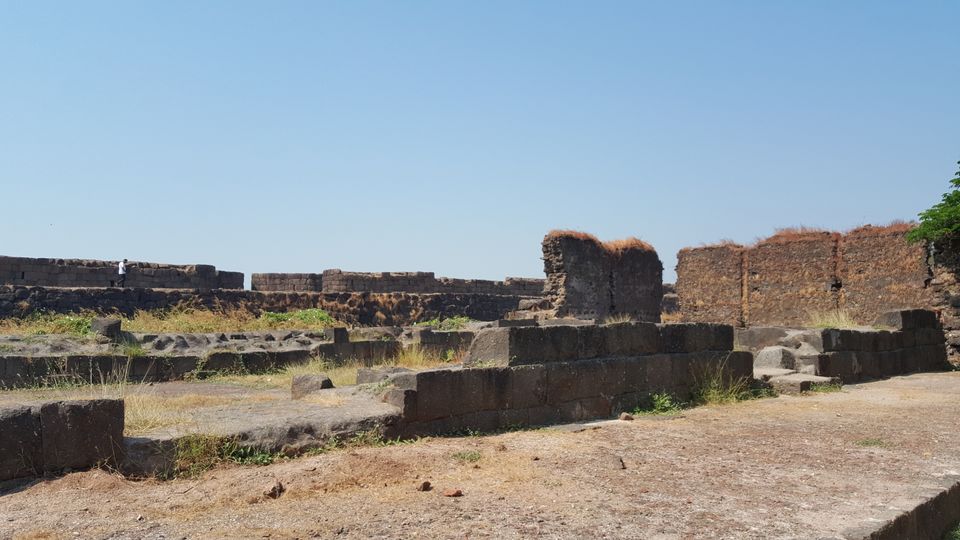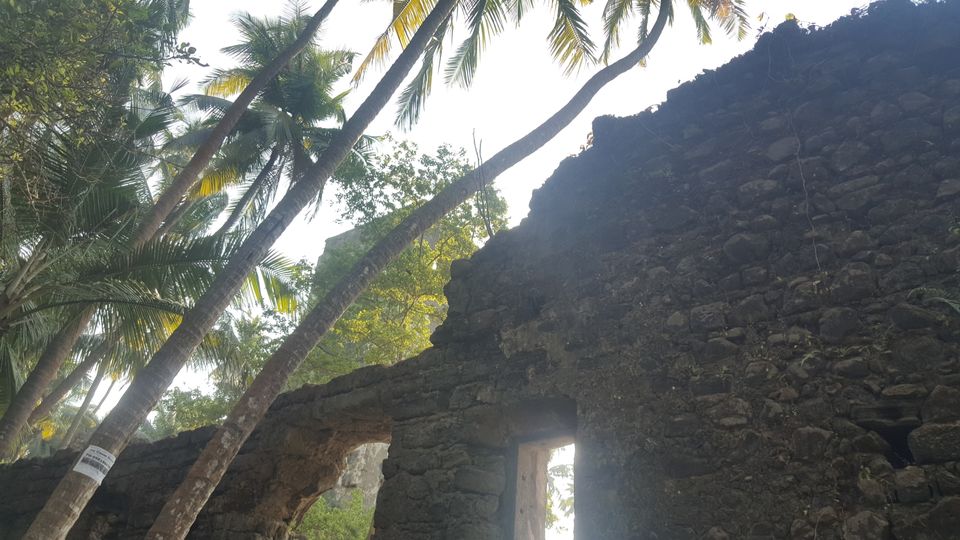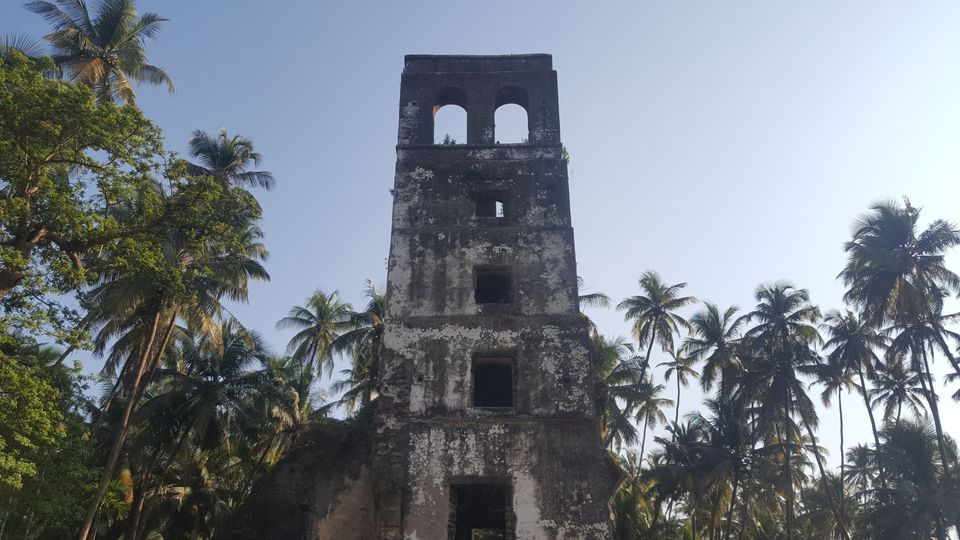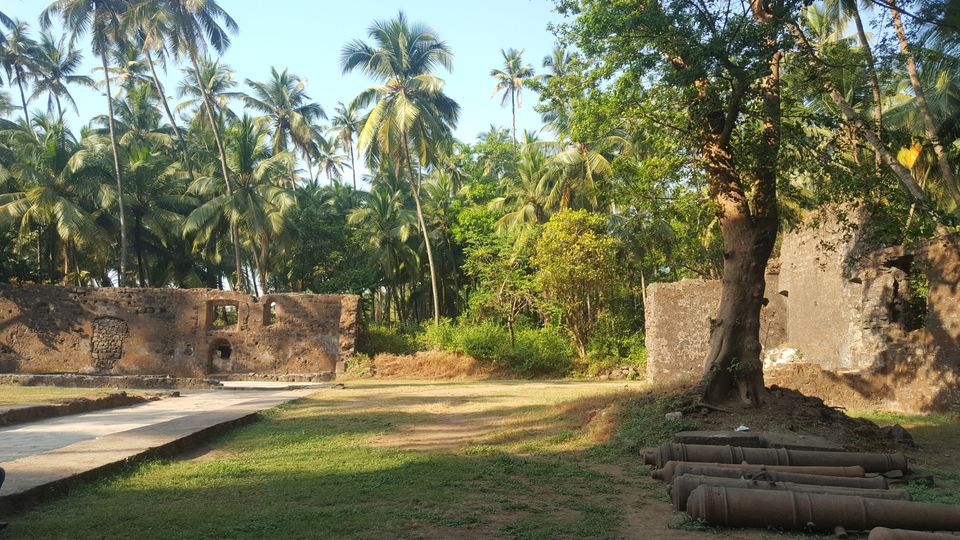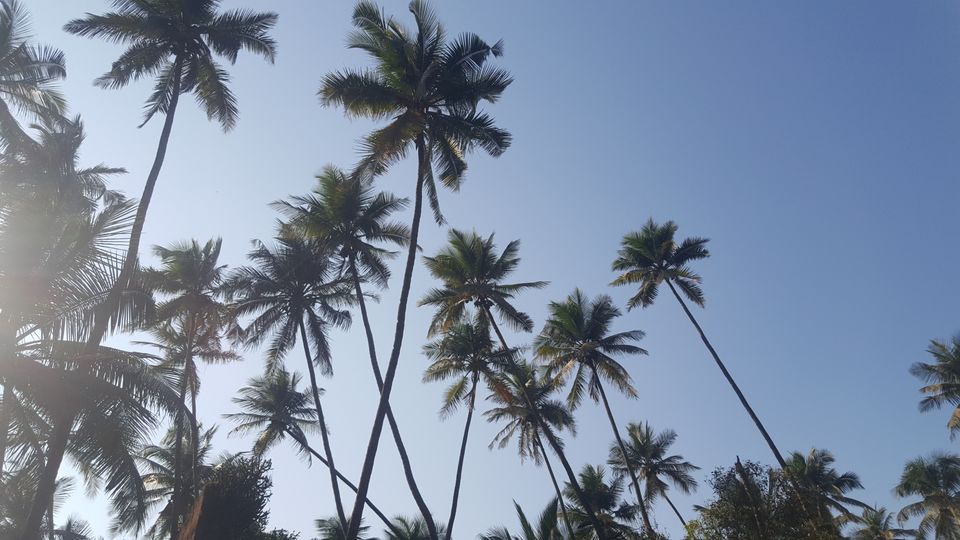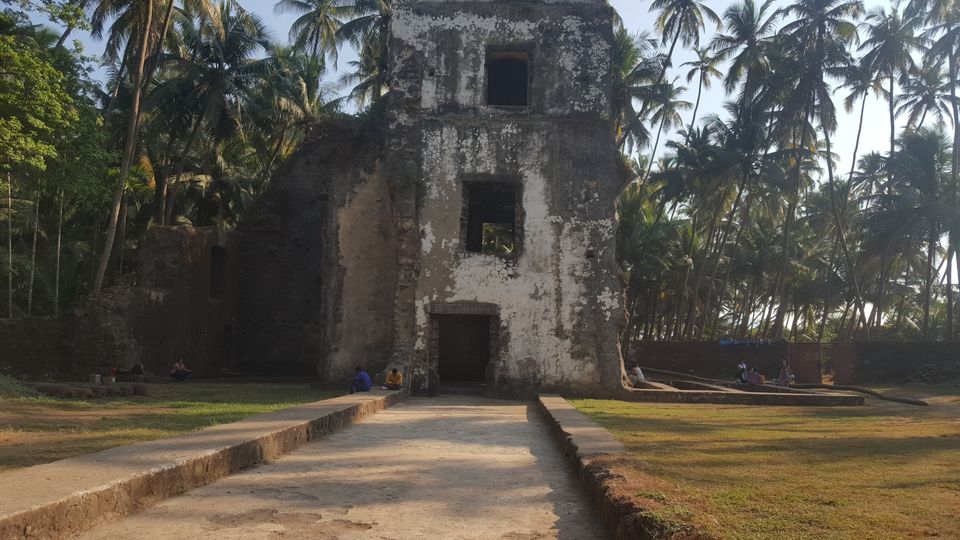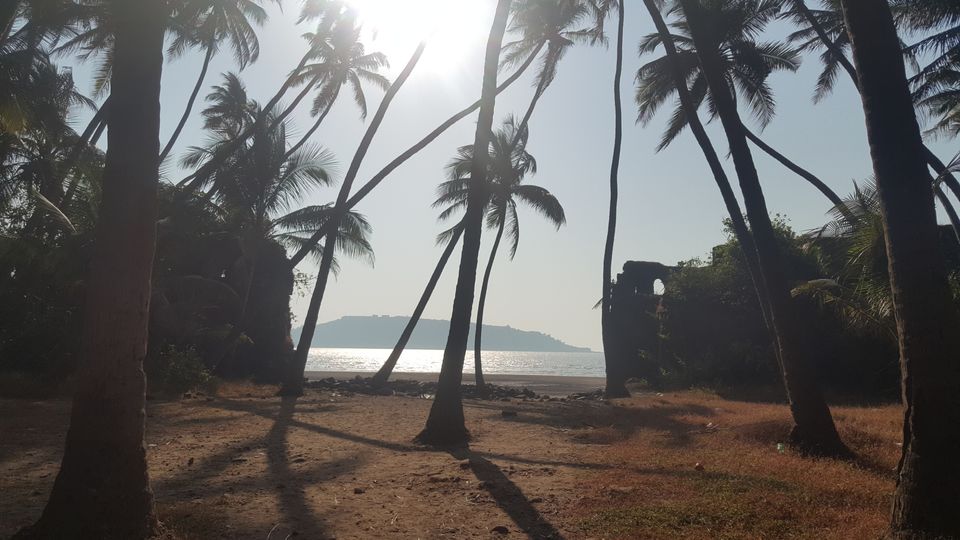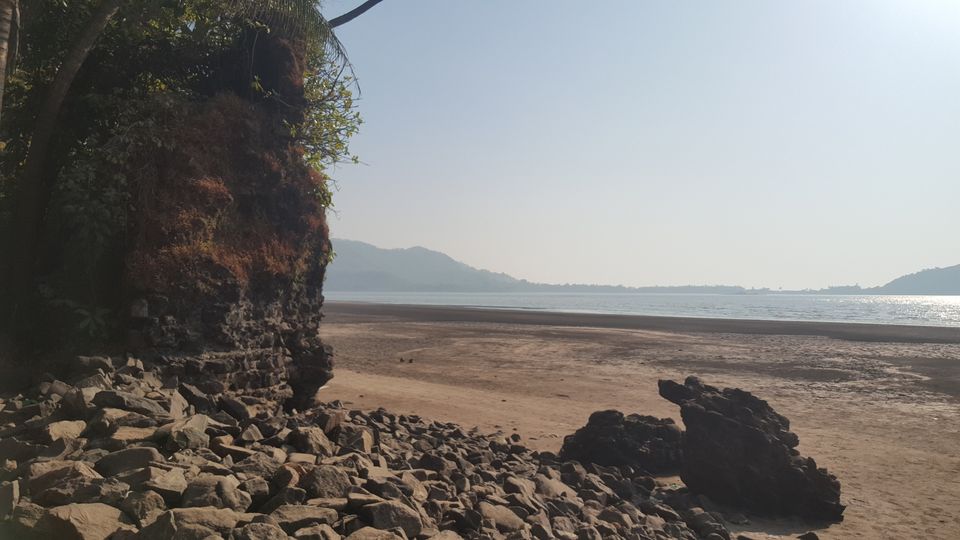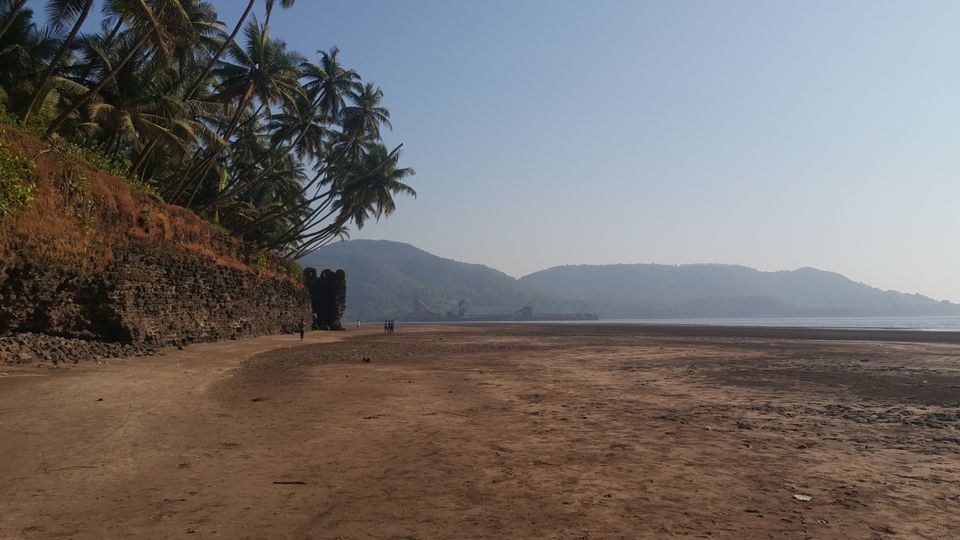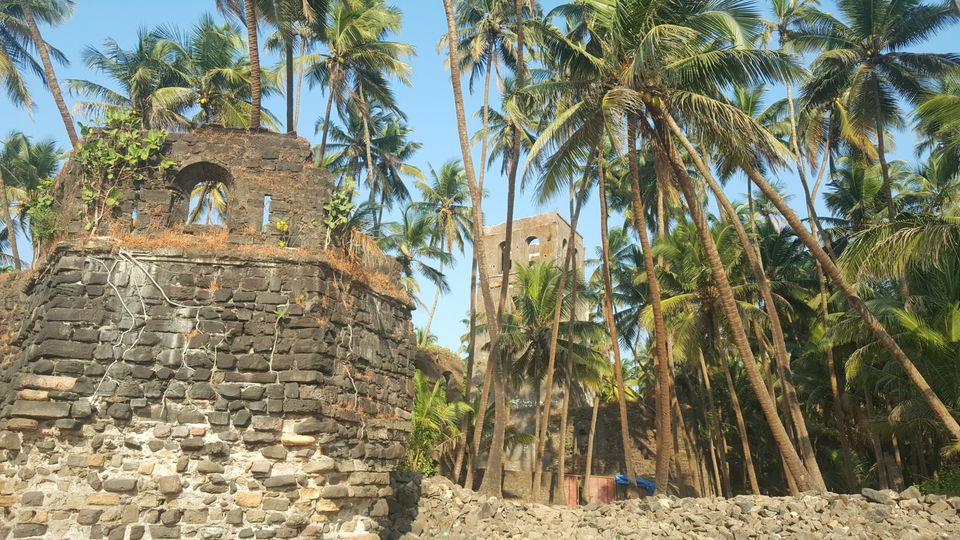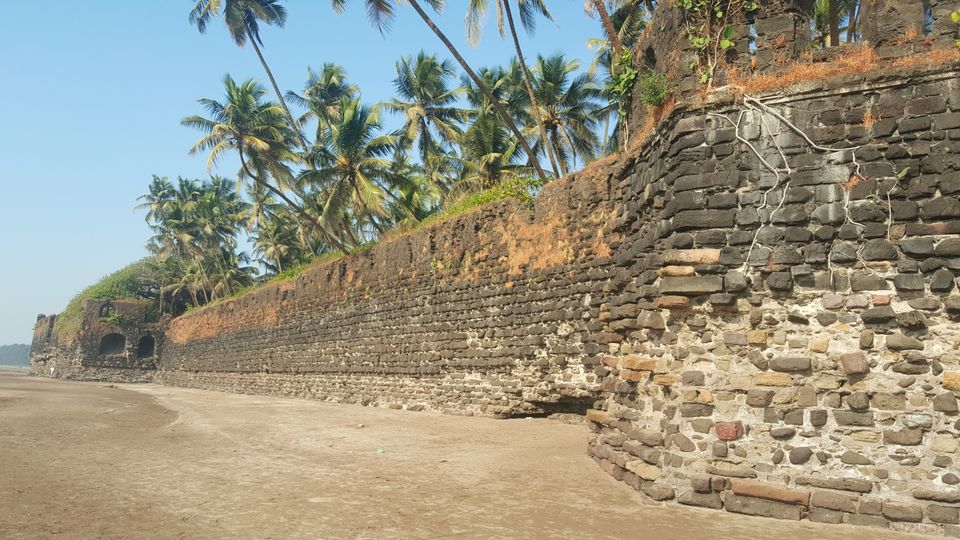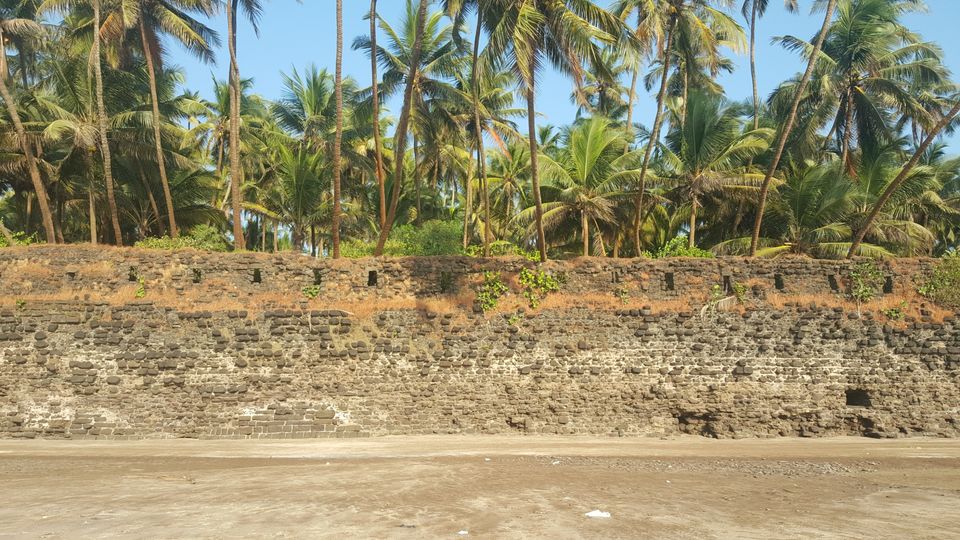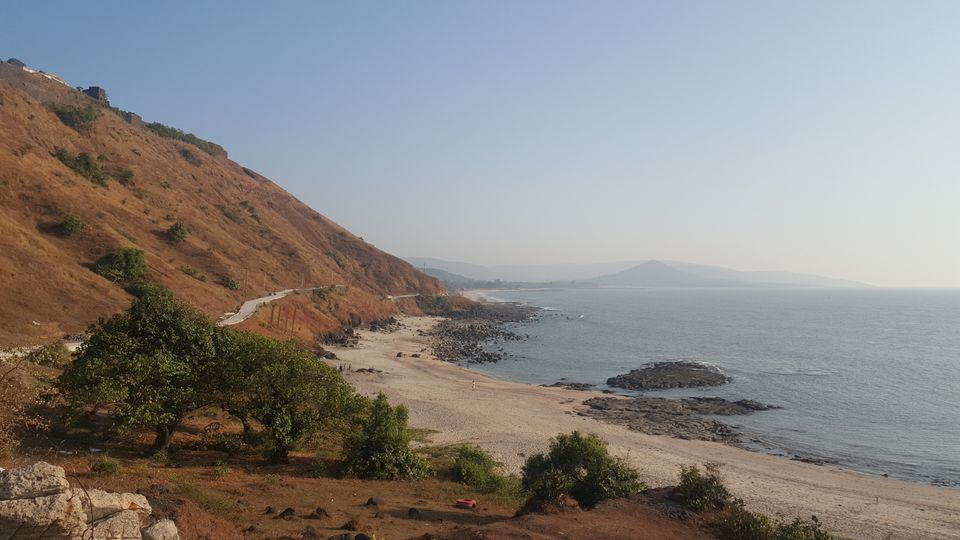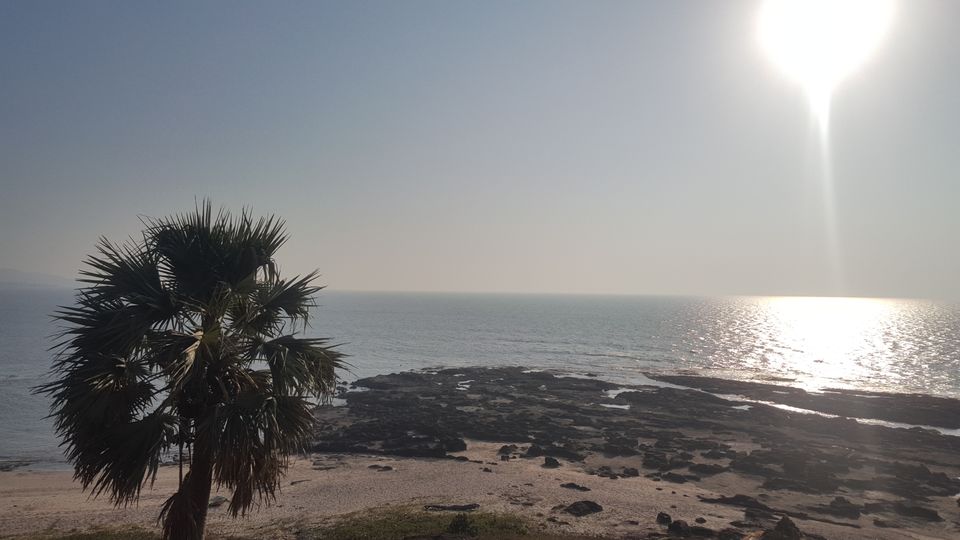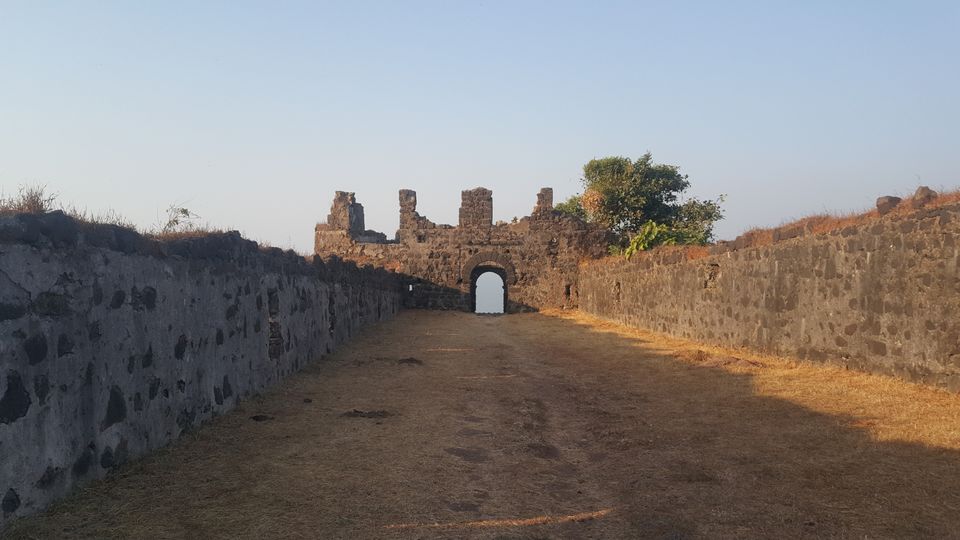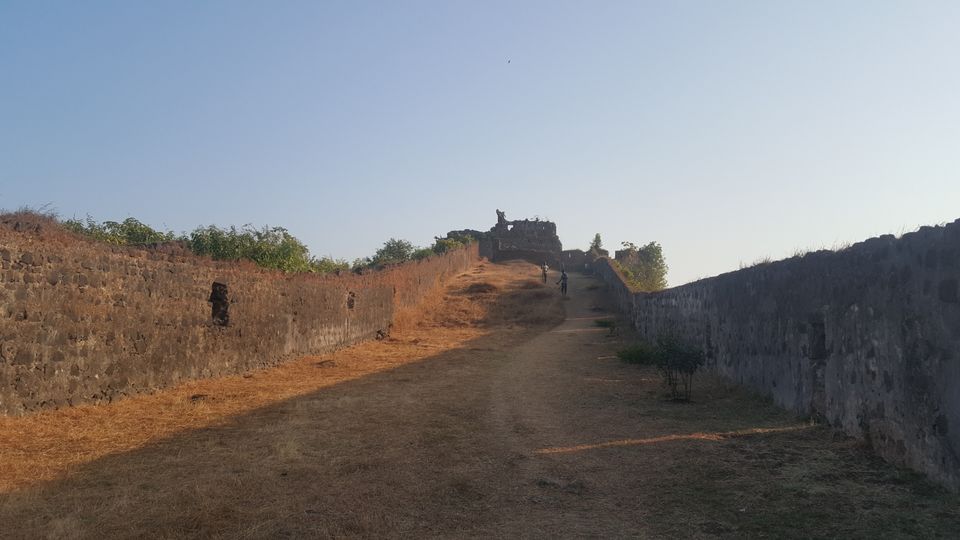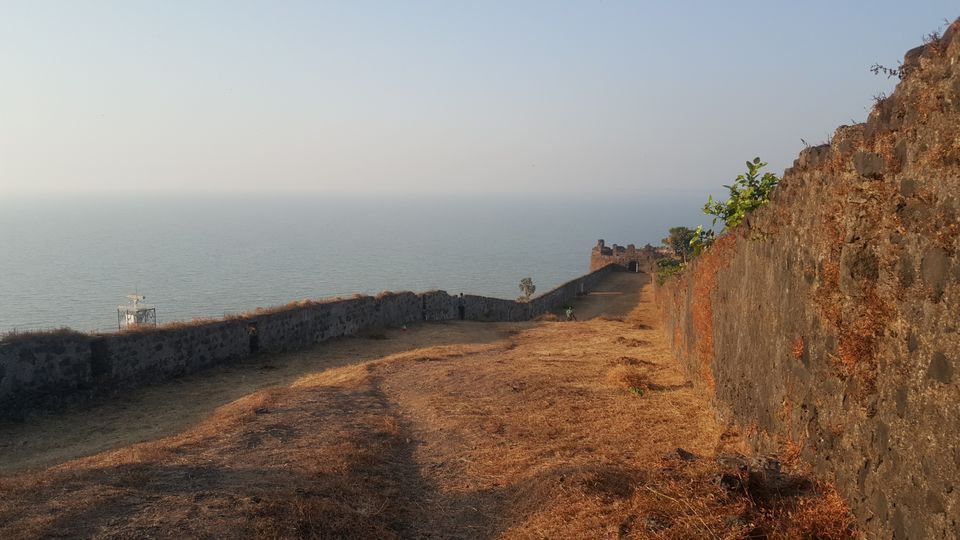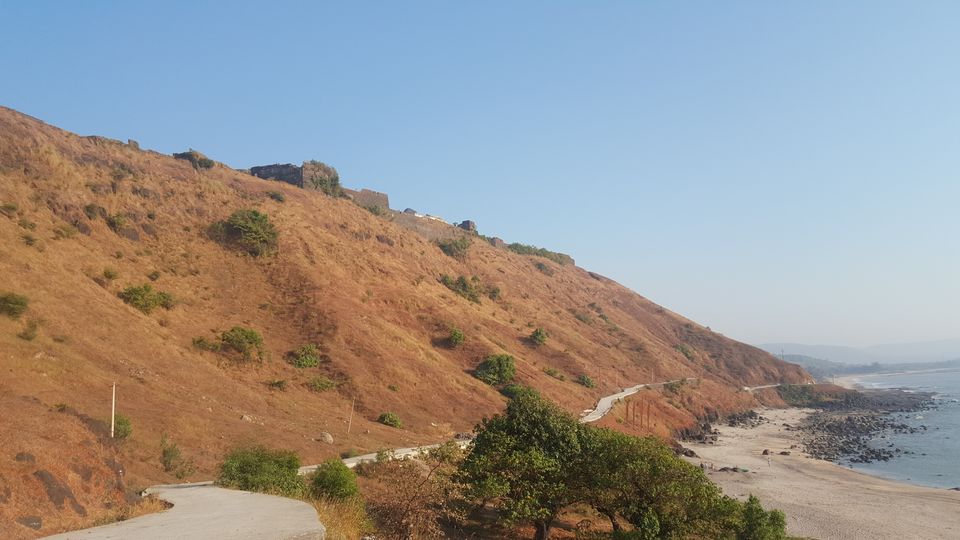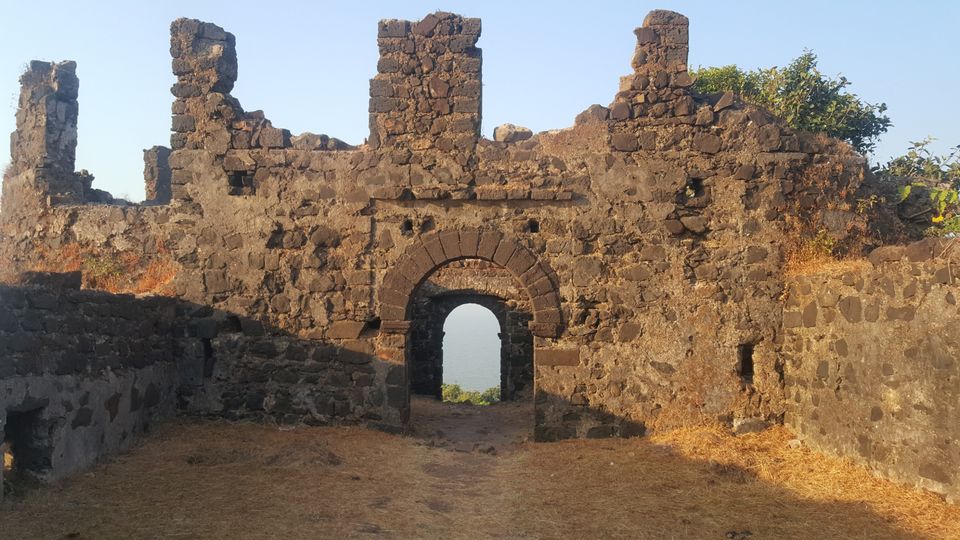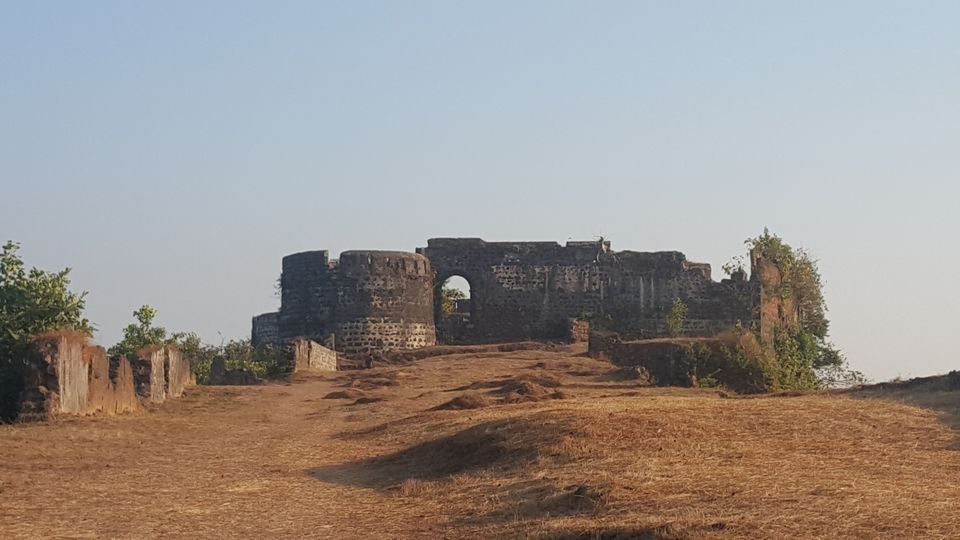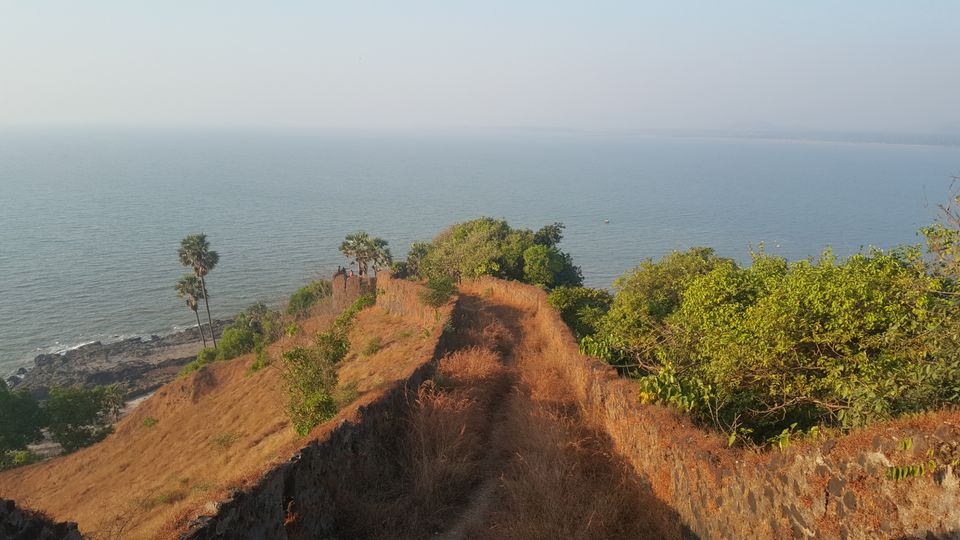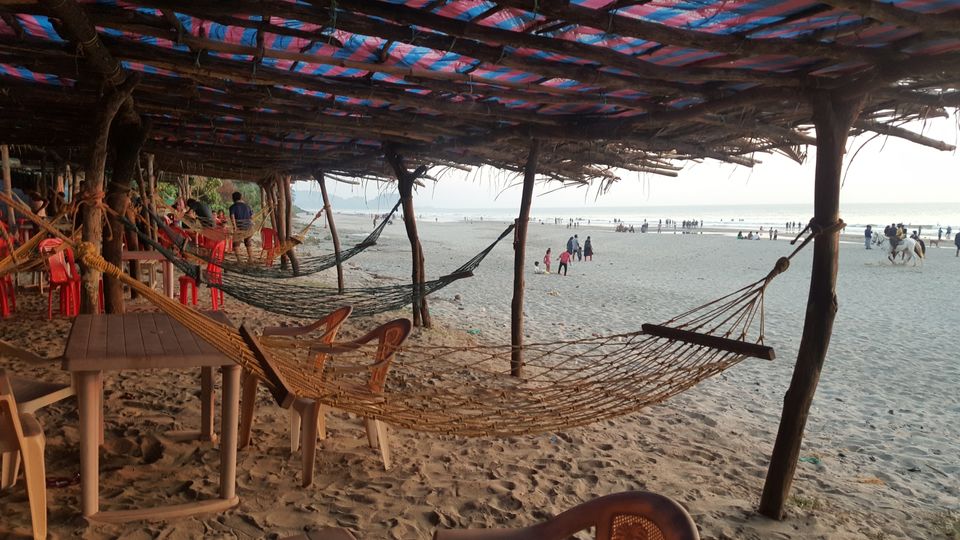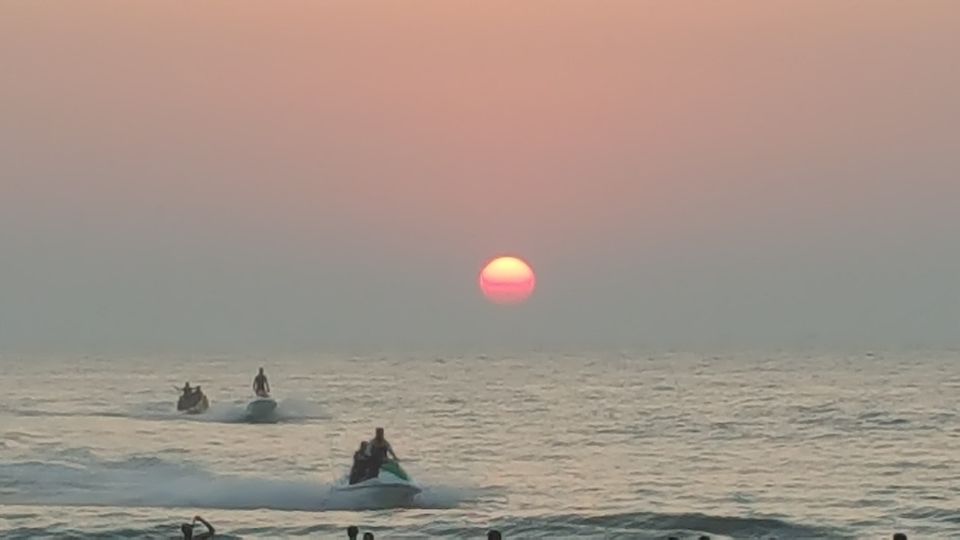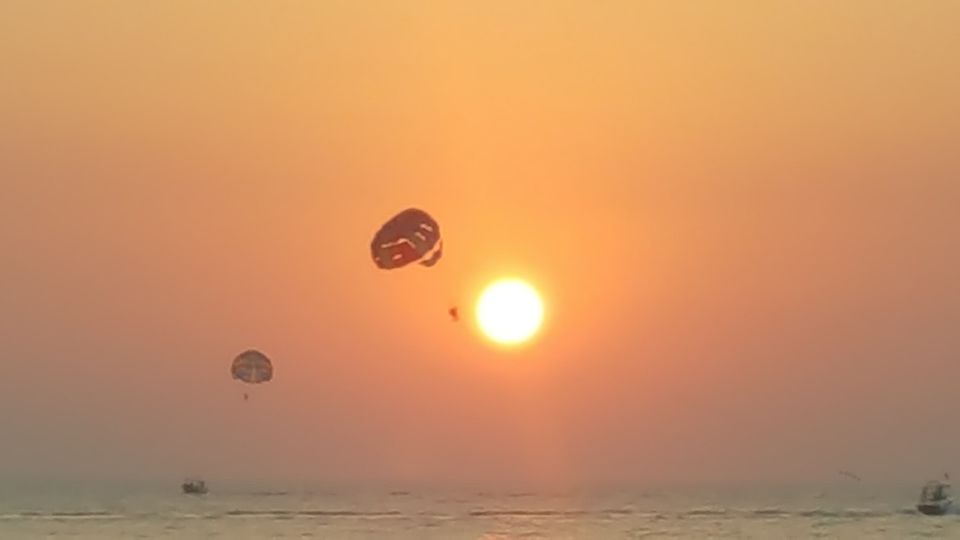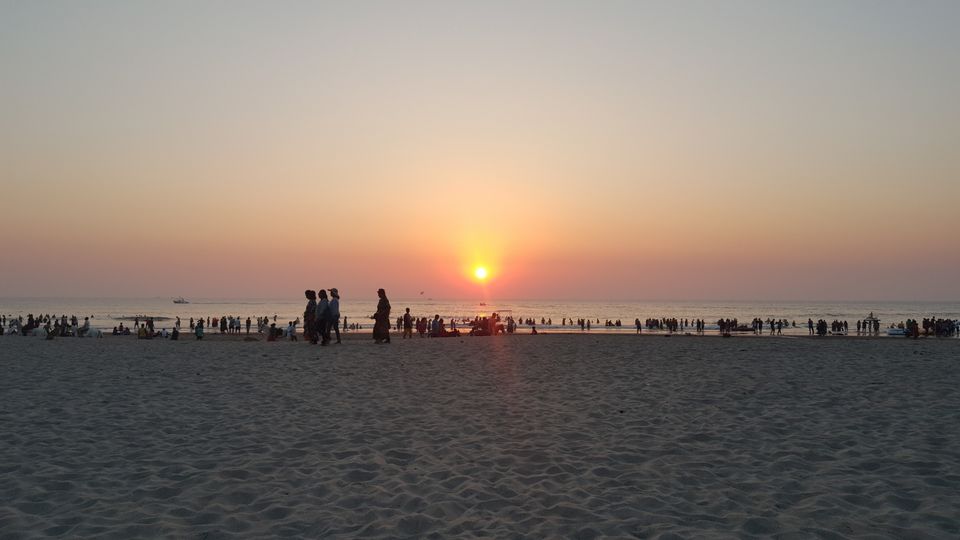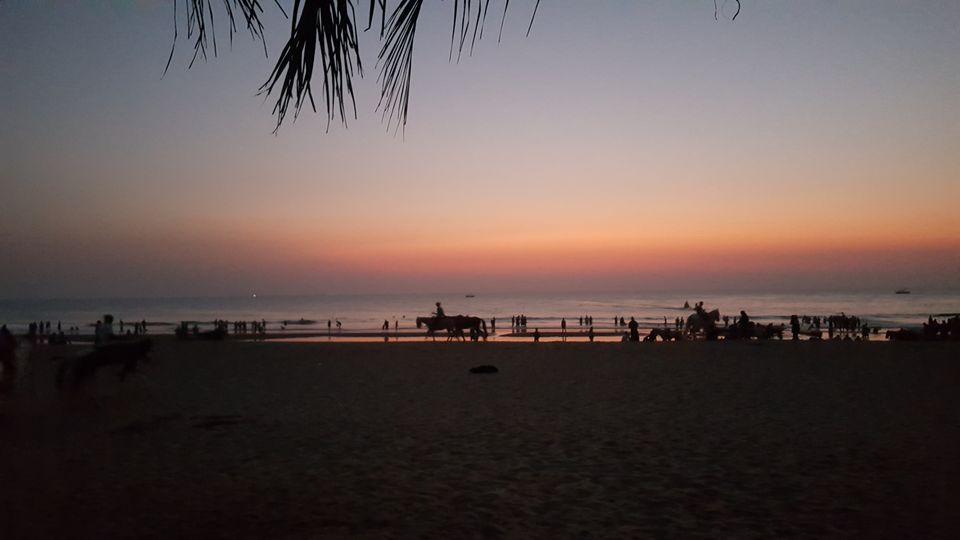 Day 2
Today's first point of visit was Murud janjira fort. And we have to take a ferry to reach there so carrying the bags would be difficult. Had a word with the hotel manager and asked them to keep my luggage in a room and I would pick it up after coming from janjira fort. A day prior he said that try to go as early as possible as there will be a huge line for the tickets also it Sunday soothe rush will be more. I managed to reach there around 8.45am only to find the counter hasn't opened yet and I was the second person there to get the tickets. There are 2 to 3 port from where you can get a ferry, I went to the khora bunder, here the parking is free as of now. It hardly takes 5 to 10 min to reach to the main door of the fort. Once you reach closer we need to shift from the ferry to small boat which will take you to the steps of the fort. After alighting there i found the person who has the key to open the fort was travelling with on the same ferry in which I was travelling. So we were the first batch to enter the fort for the day. It is always recommended to get a guide who will explain about the fort or else it would be as if you seen a half ruined fort and nothing else. Knowing about it's history will make you enjoy the travel. We had an hour and the guide explain very well about the history of the fort. It was fascinating to hear about it. Another fort called as kasa fort which is also known as padmadurg fort is at a distance from this fort , which was being built to capture janjira fort, but that was never completed and janjira fort remained as a fort that was never conquered by other. Came back took my bags and headed ahead came across siddi palace but no one is allowed to get in as the royal family still stay there. Continued towards khokari tombs which is on the way towards dighi. This was a totally deserted place but the construction was good. After this reached dighi port to take my himalayan for its first ferry ride. Cost of the ticket was 55rs. Crossed from to dighi to agardanda then covered diveagar,srivardhan and harihareshwar beach spending some time at each of this place. As per plan I had to reach near bankot fort area and find an accommodation for the day and explore the fort next day morning. But there still sunlight left so took the second ferry vesavi-bagmandle and reached bankot fort at a few kilometres from there. Some work was going on in the fort with no tourist there. It is very small fort. In fact you can stand at the entrance and view the whole fort, even if you choose to walk around it, it will take not more than 5 minutes to do. By the time it was dark now and there was no accommodation around this place so started to ride towards kelshi with an expectation to find a room there, though I was not sure there will be hotels for stay there. Riding solo after sunset and that too in interior konkan is a scary thing as there will no one around, all villages will be at a distance, no street lights, and then thoughts like what will happen if there will be an issue with the bike, what was that sound, is someone following Me,etc starts coming. Naturally you will be a bit nervous. These places won't have net so no maps and after dark it is difficult to find someone to ask for directions. At one point I missed the route but luckily found few people who were walking on the road. Each passing kilometres was like it's taking a hour. But the road was good and i was riding at a constant speed. While trying to concentrate only on ride I found something sitting on the road from a distance. It had long hairs over its body. There was a sudden fear that it would increase in size and pounce on me as I had heard several witch stories when I was in konkan during my collage days. But I had slow my bike and neither that black thing which was on the road moved even by an Inch. Went past to it didn't stop and luckily reached kelshi. Ask few people there and they guided me to a hotel run by Mr. Yogesh Anavkar. Met him and came to know that he is also a biker,so gave me good discount as well. Was finally relieved after finding a place to stay. Upon enquiring it with yogesh came to know that the black animal was a forest cat which has long hairs on its body.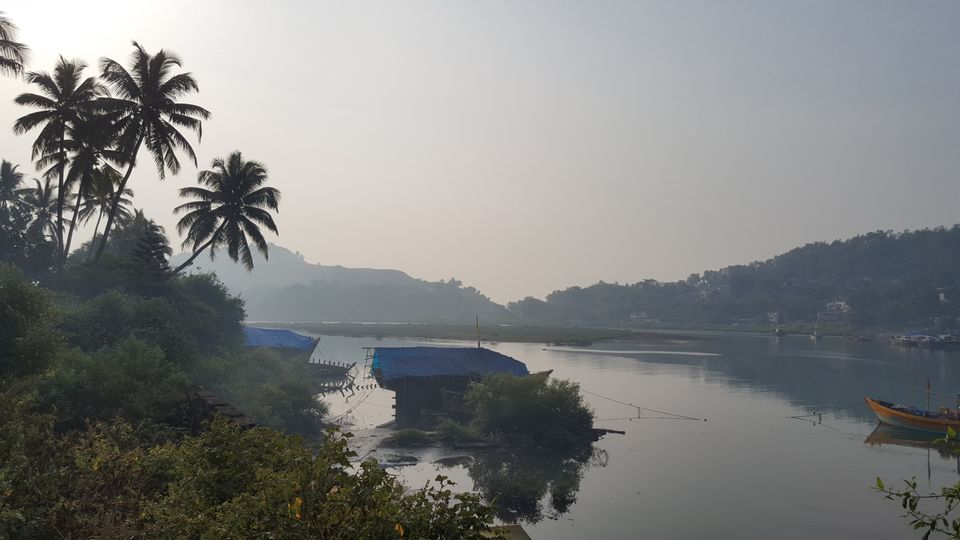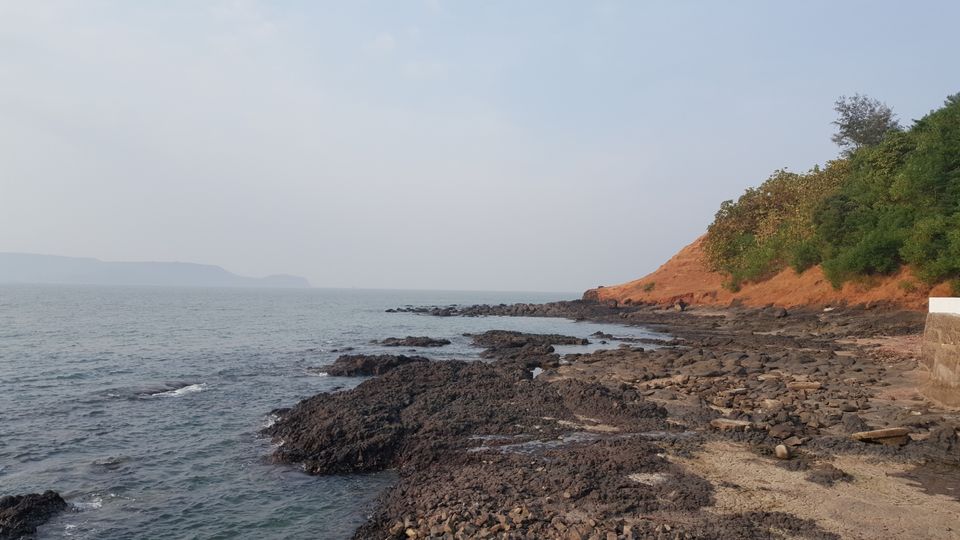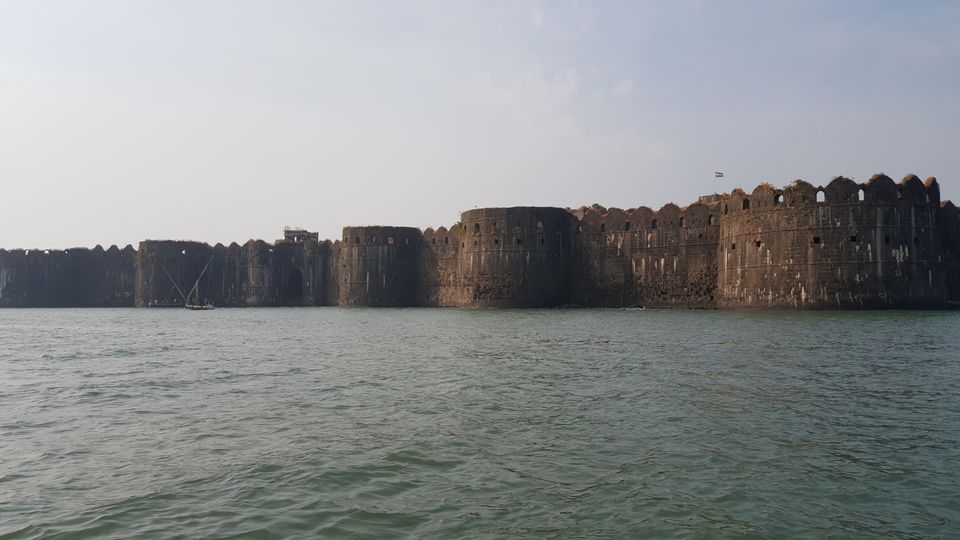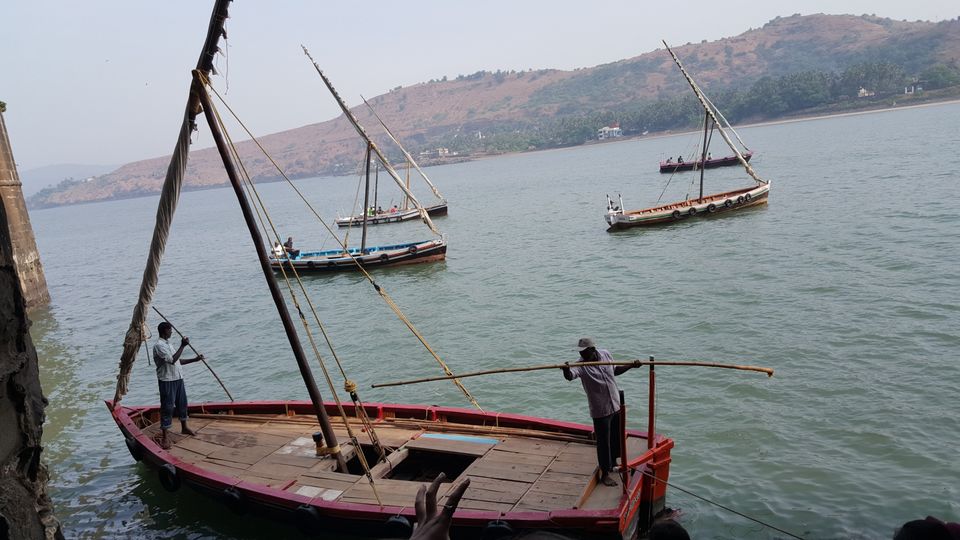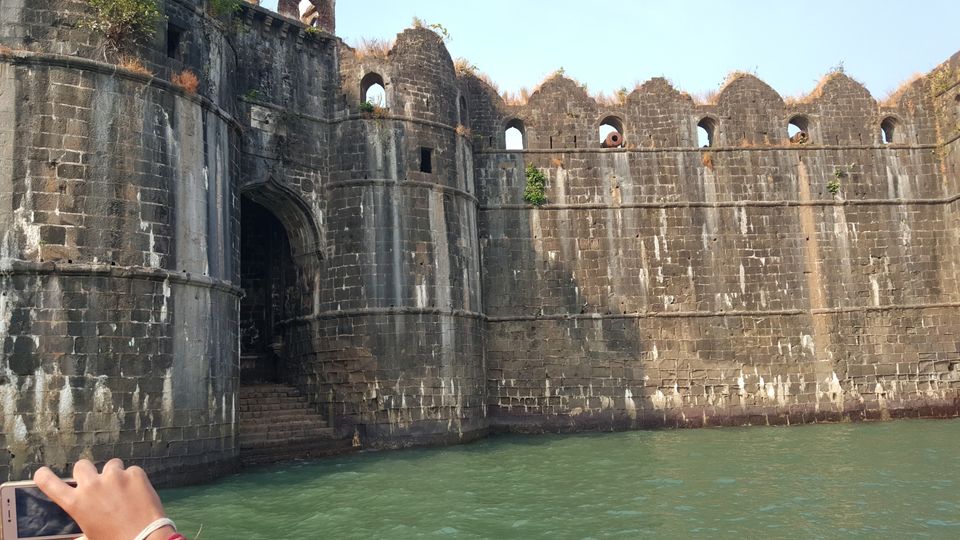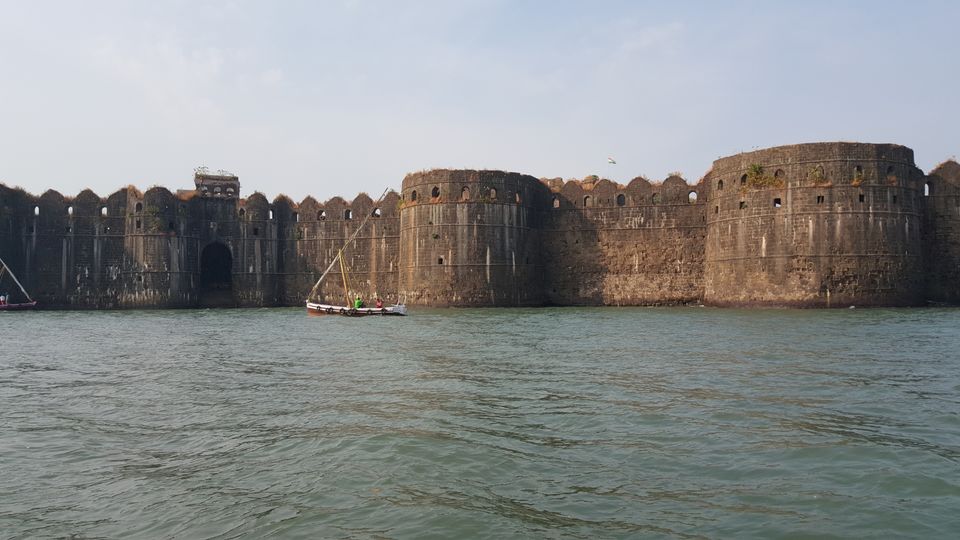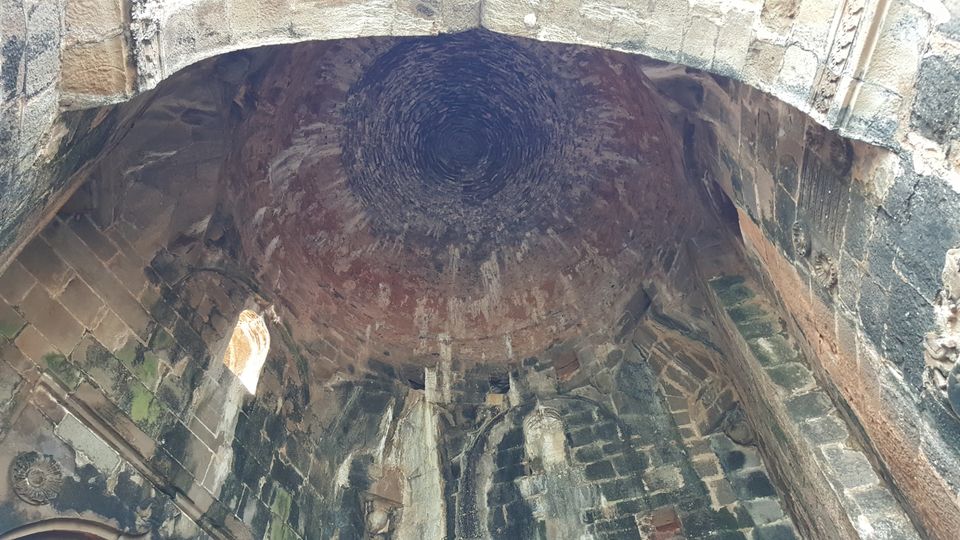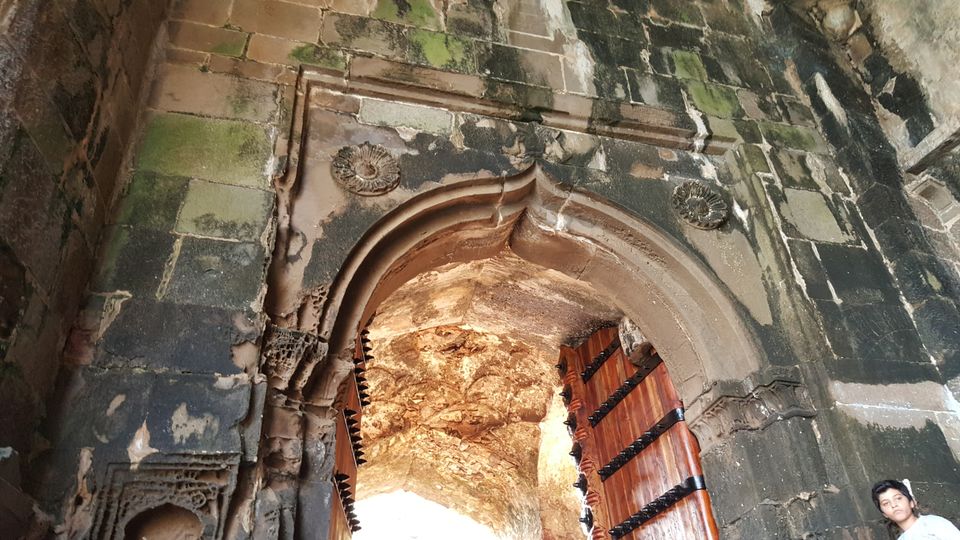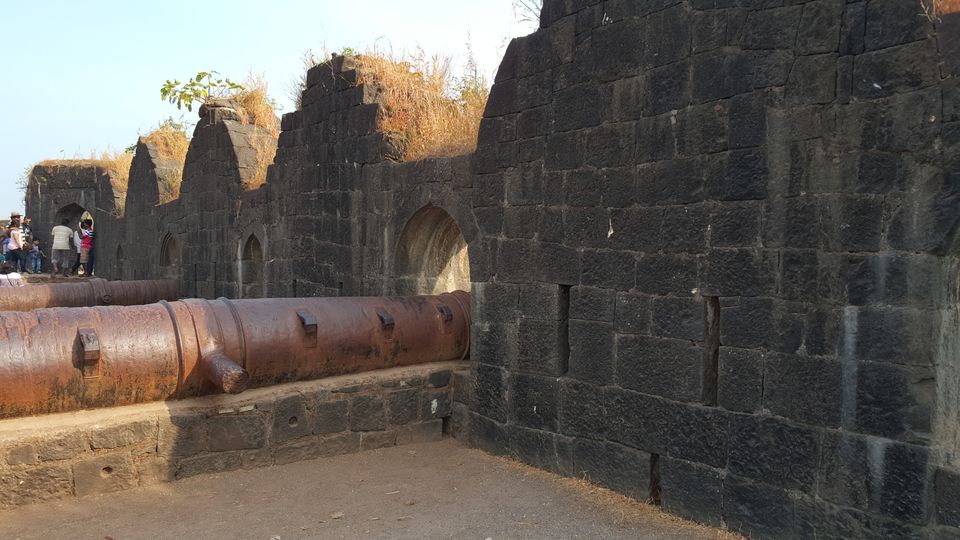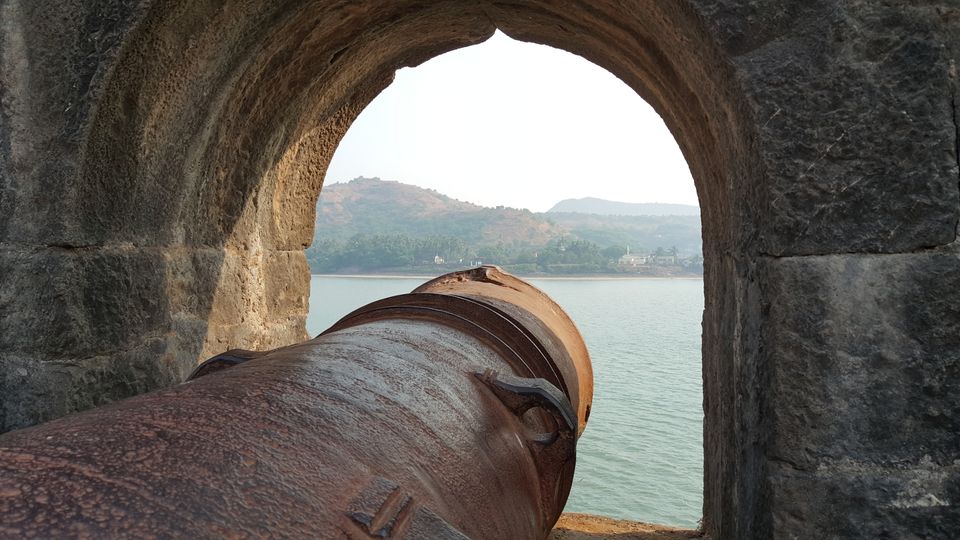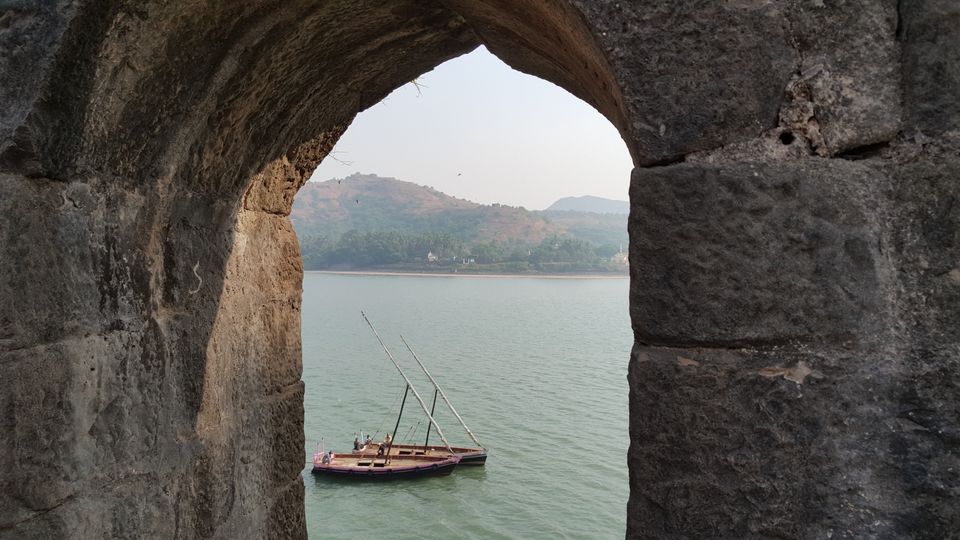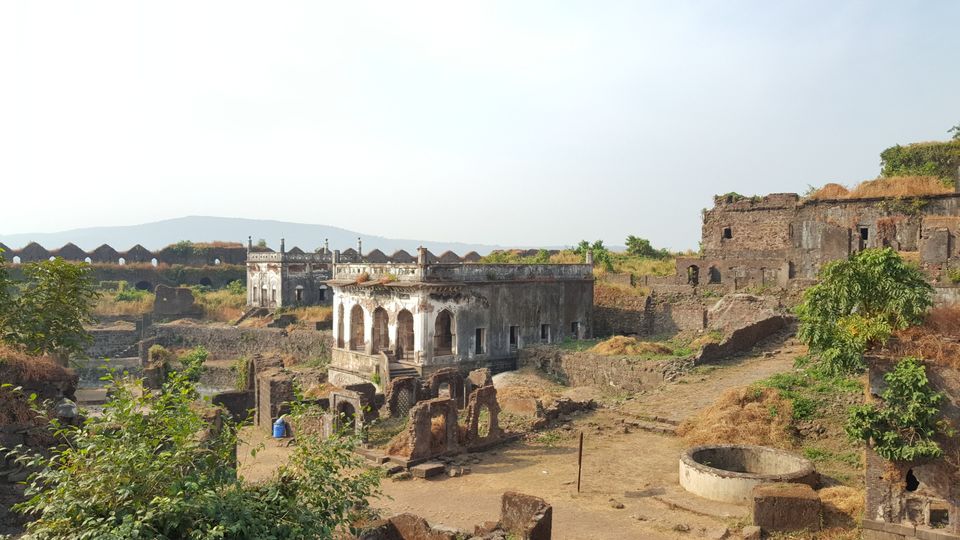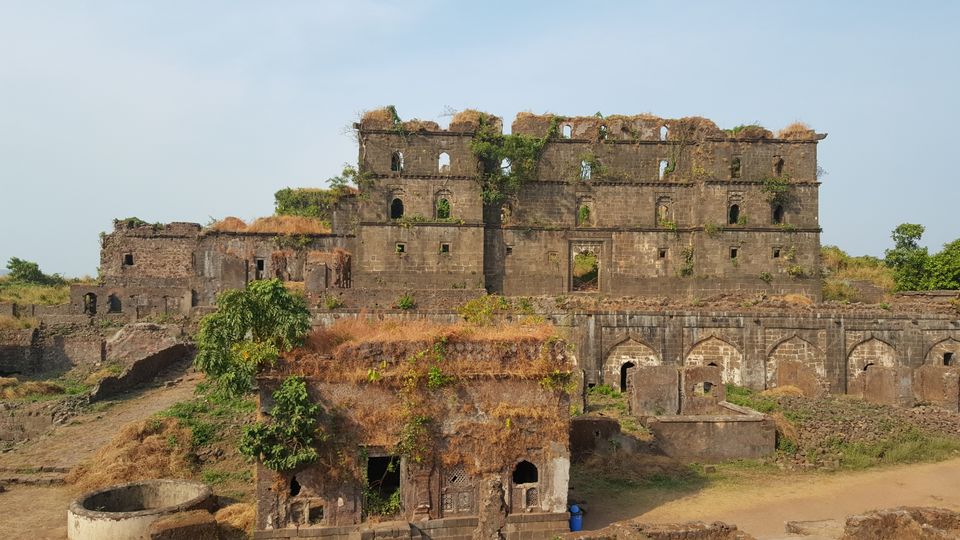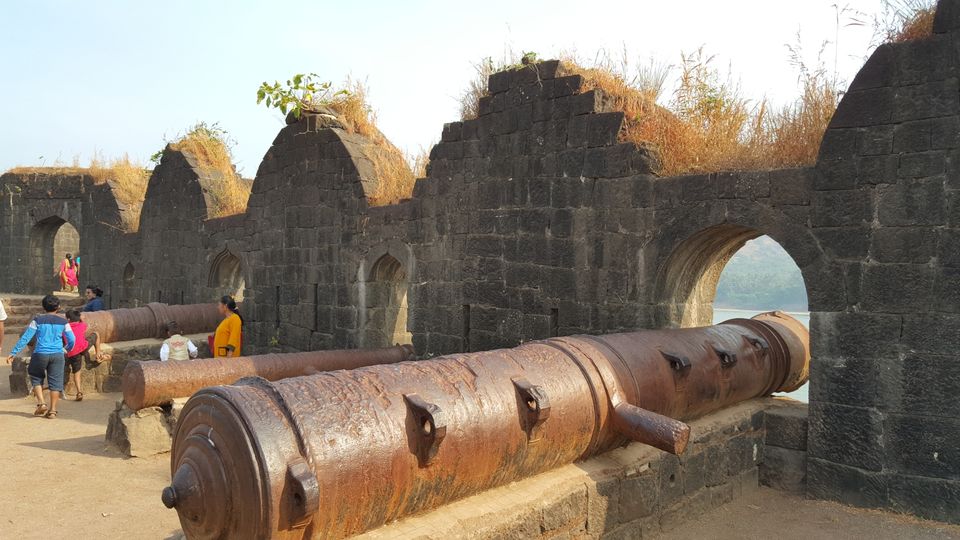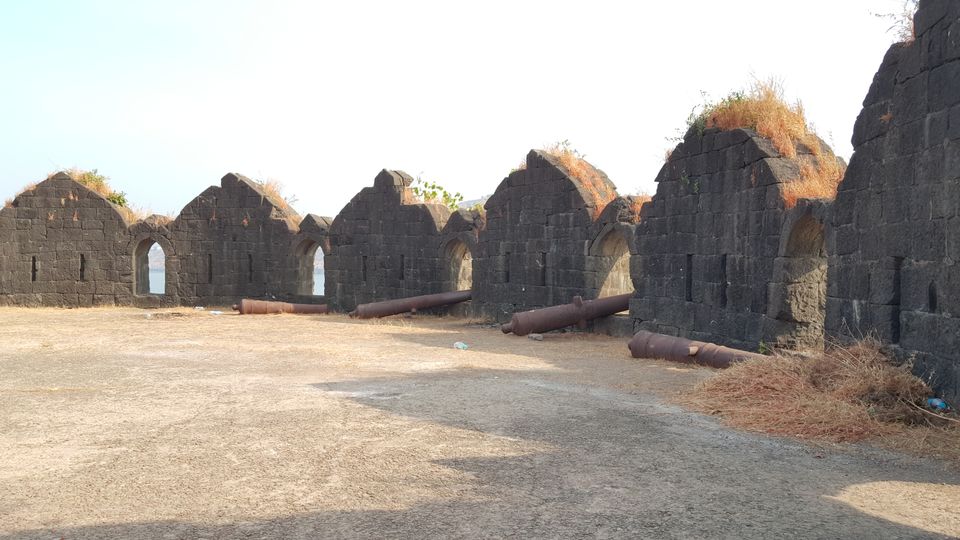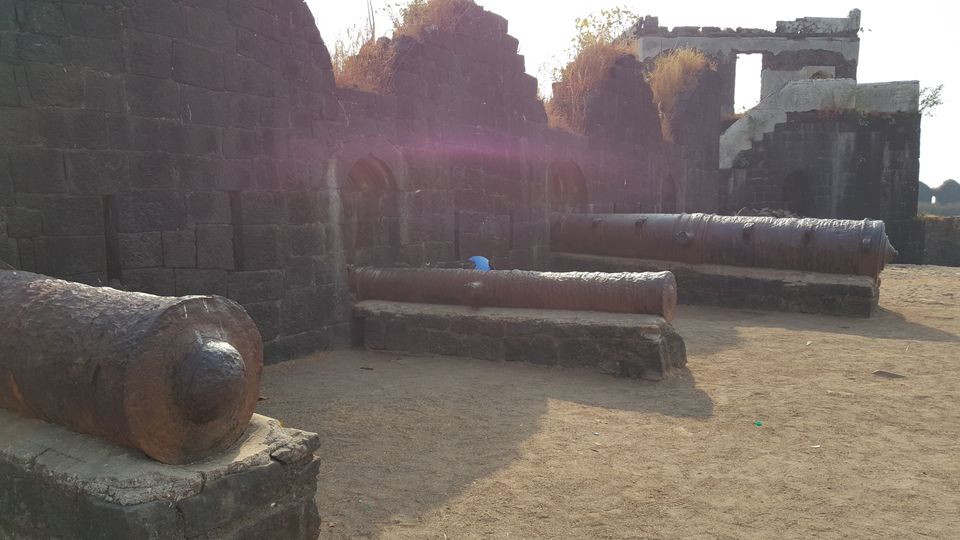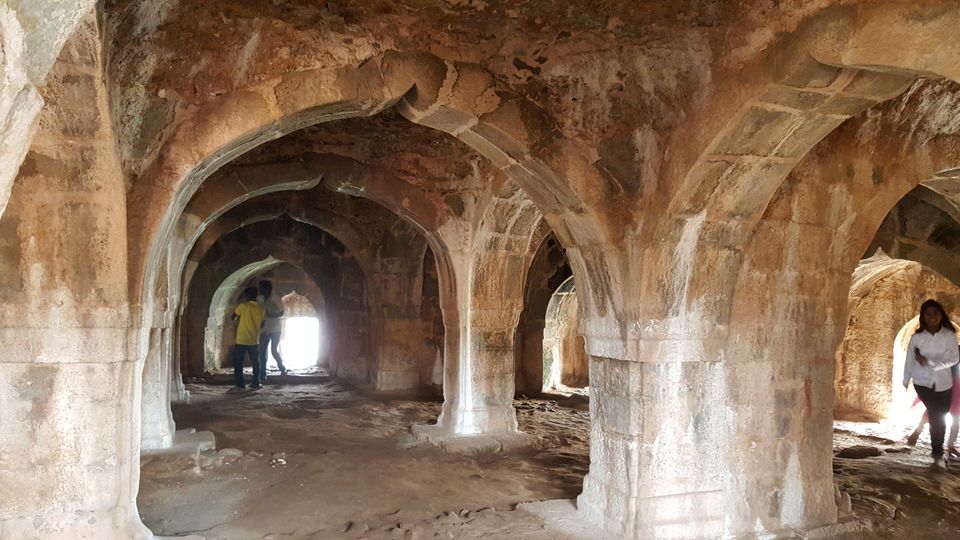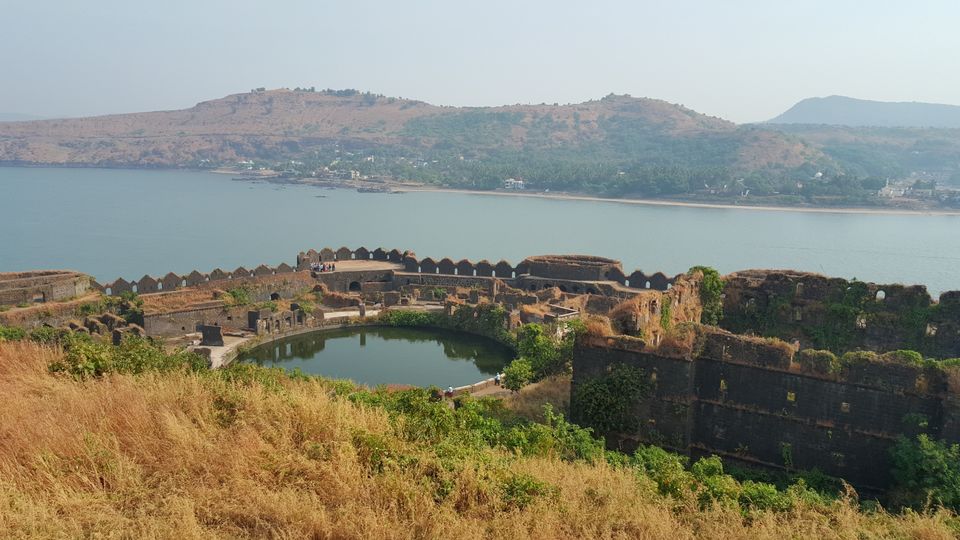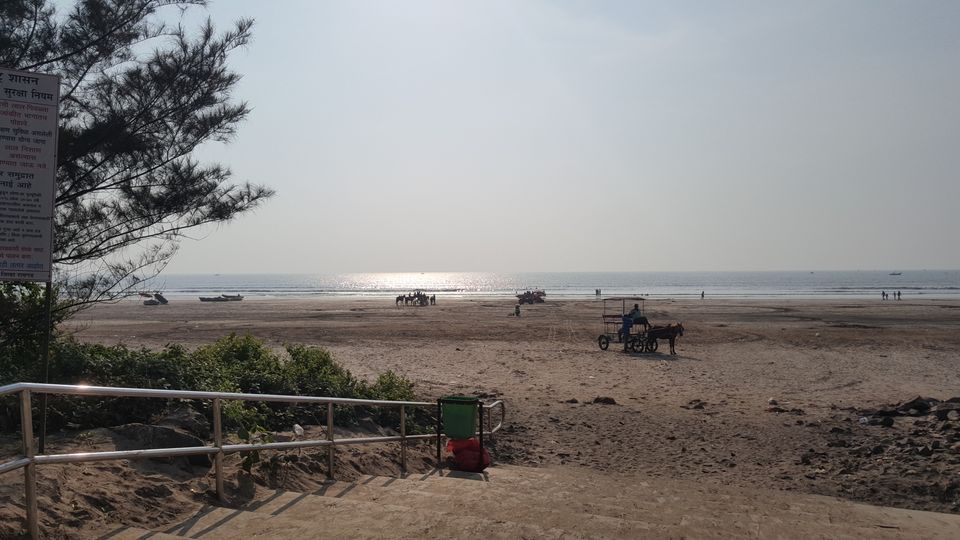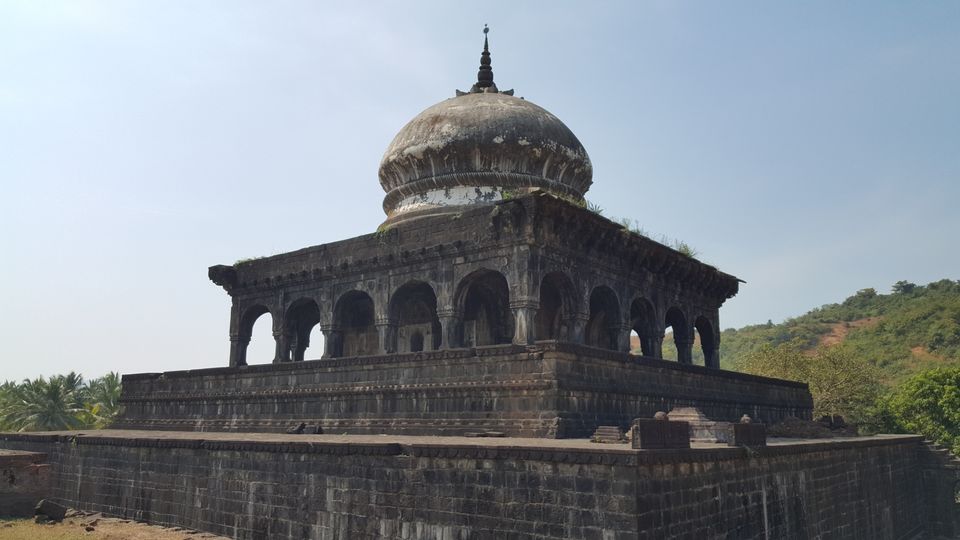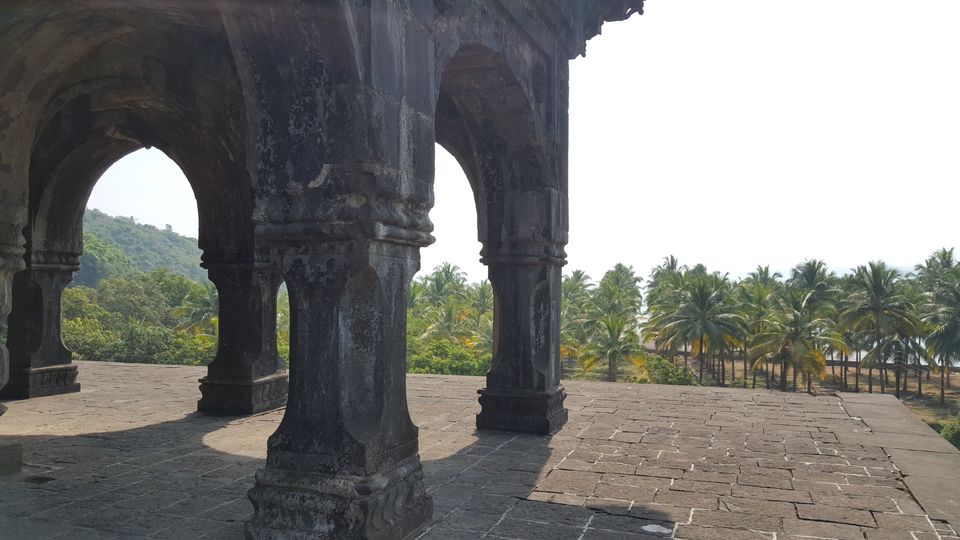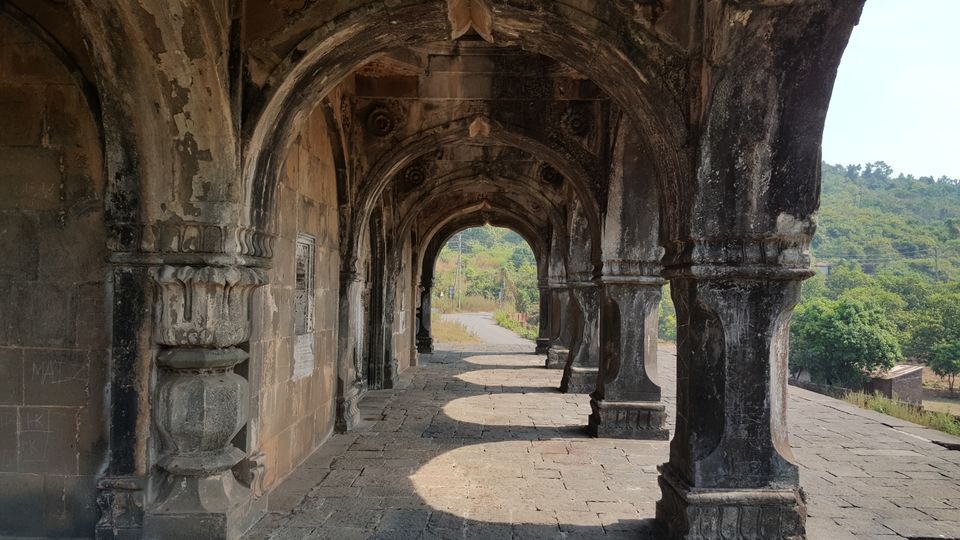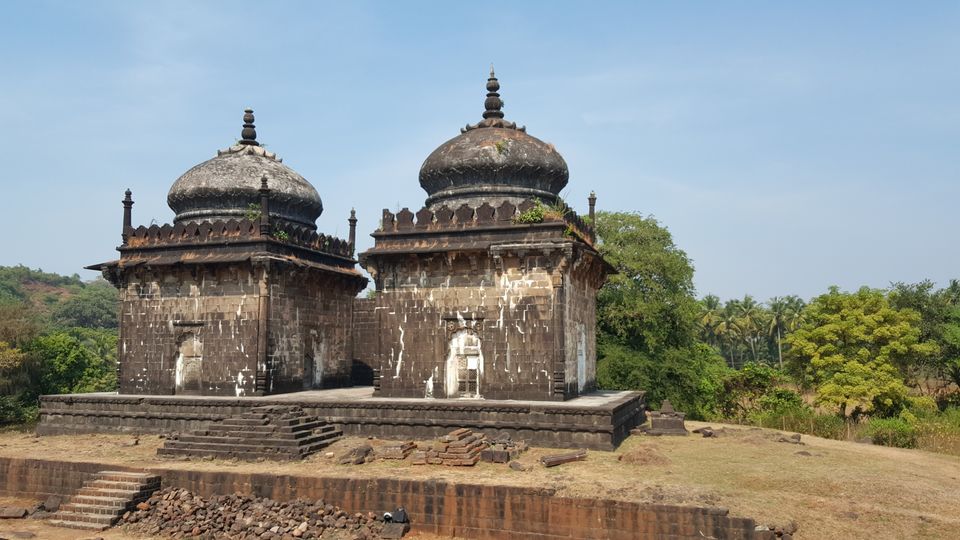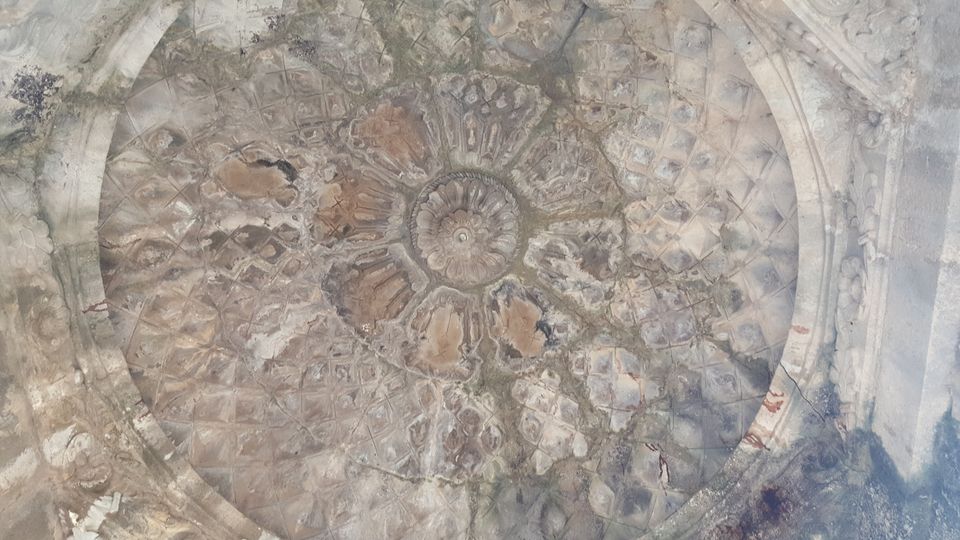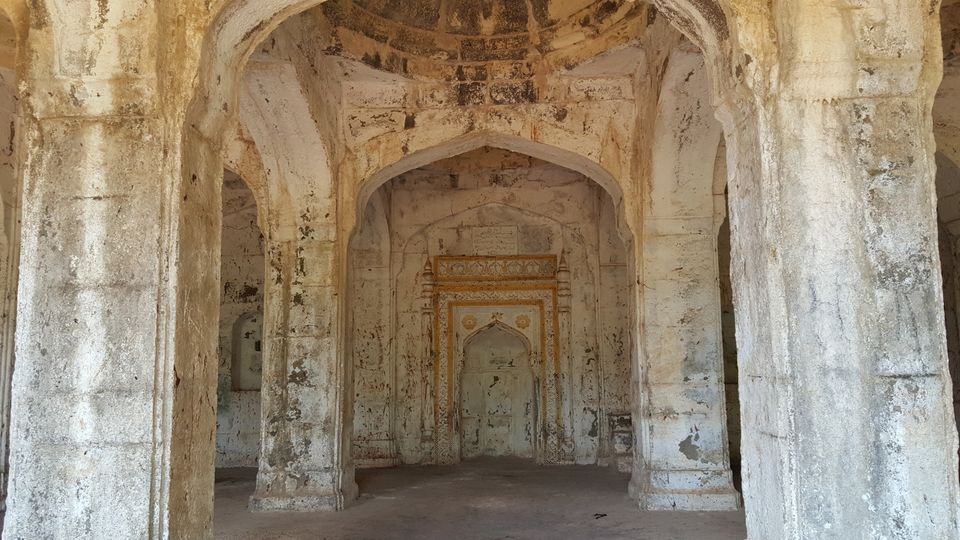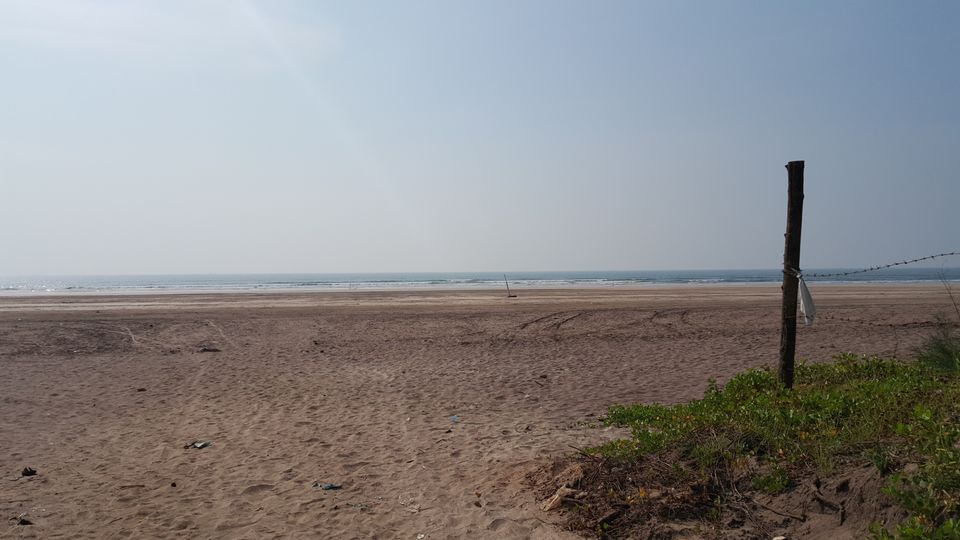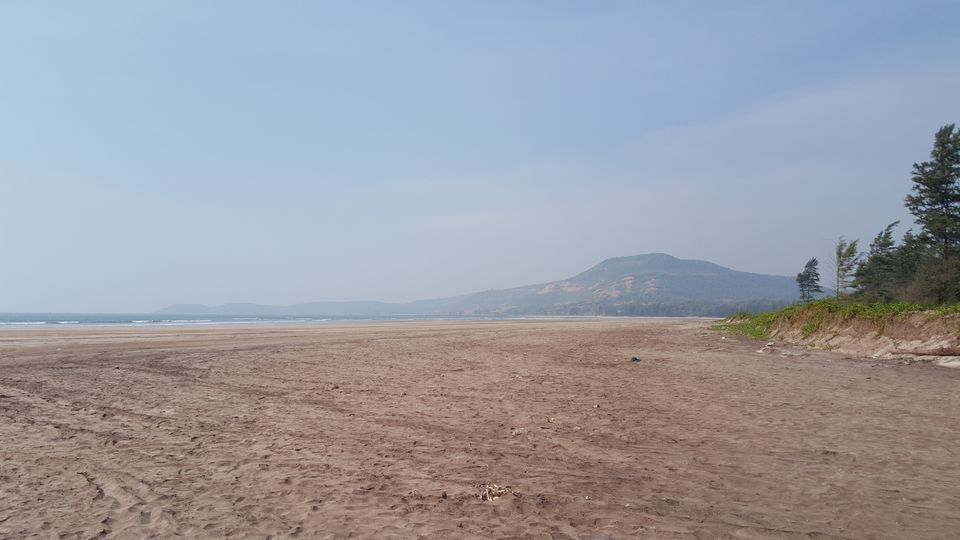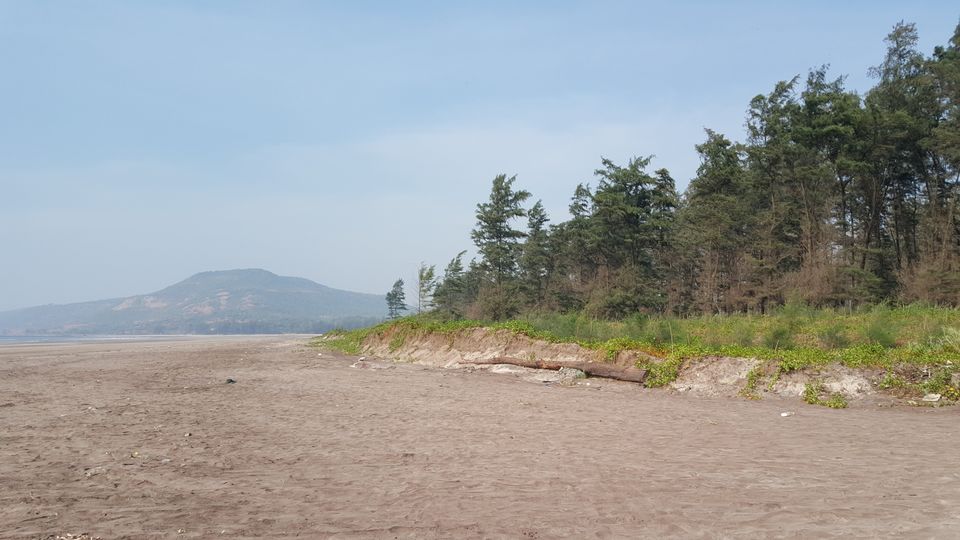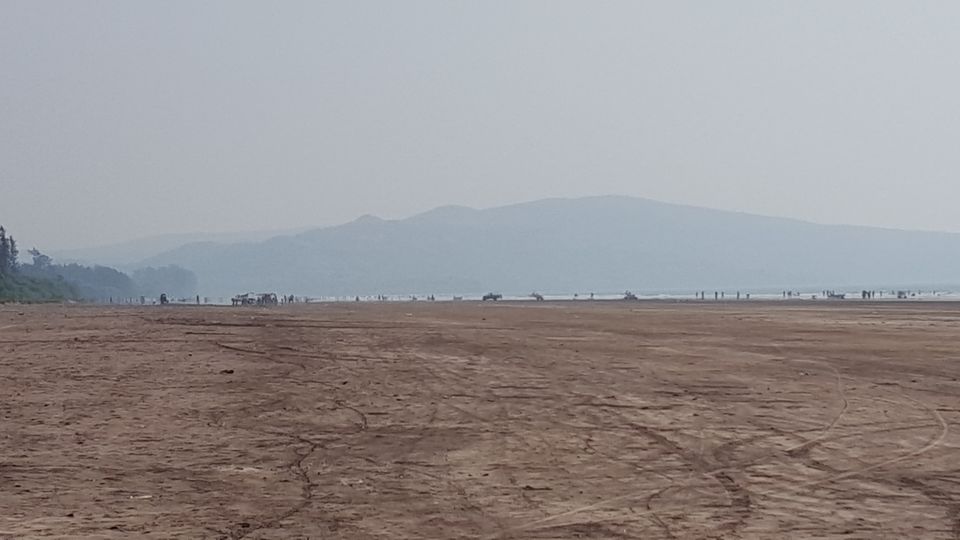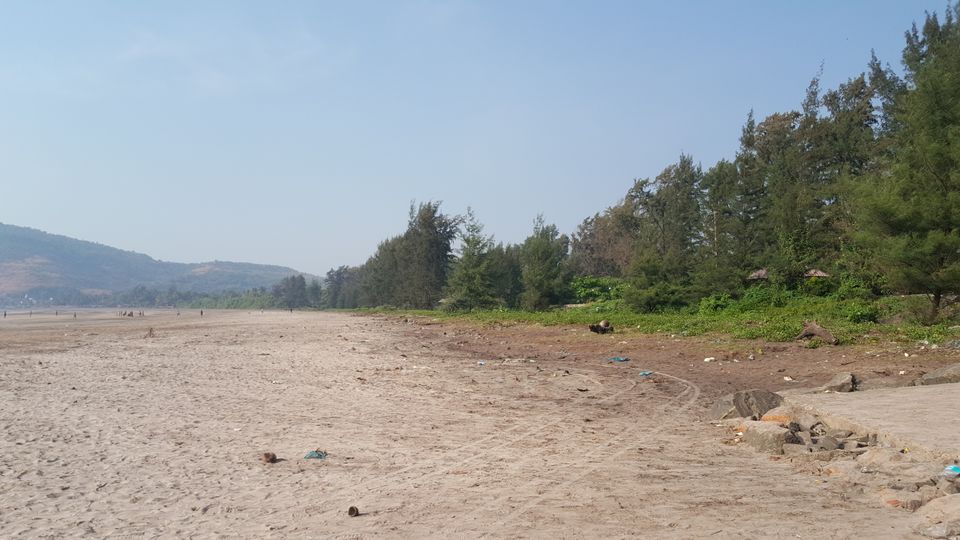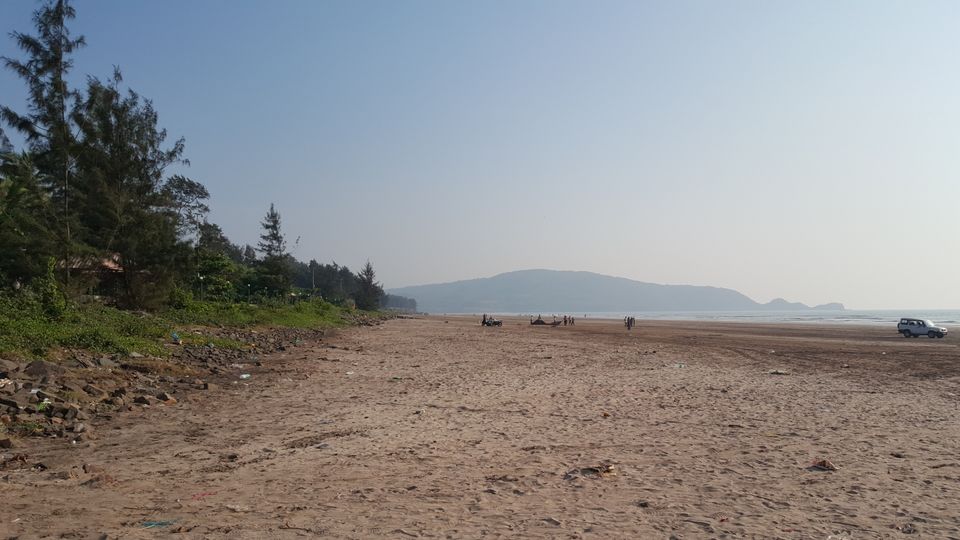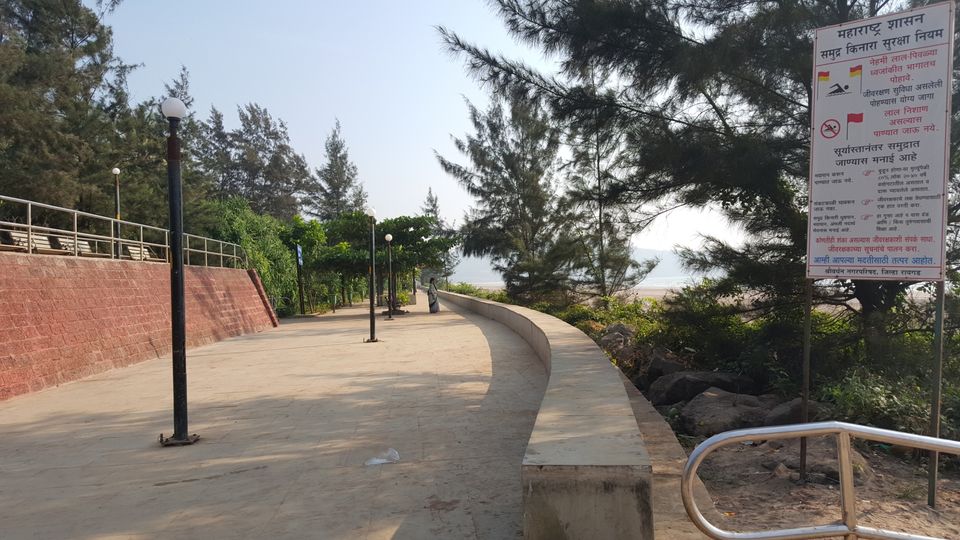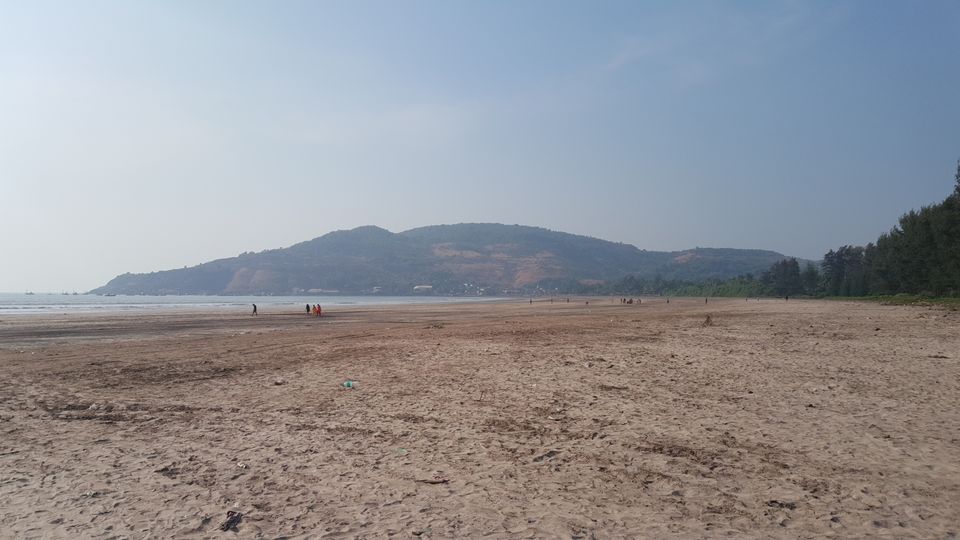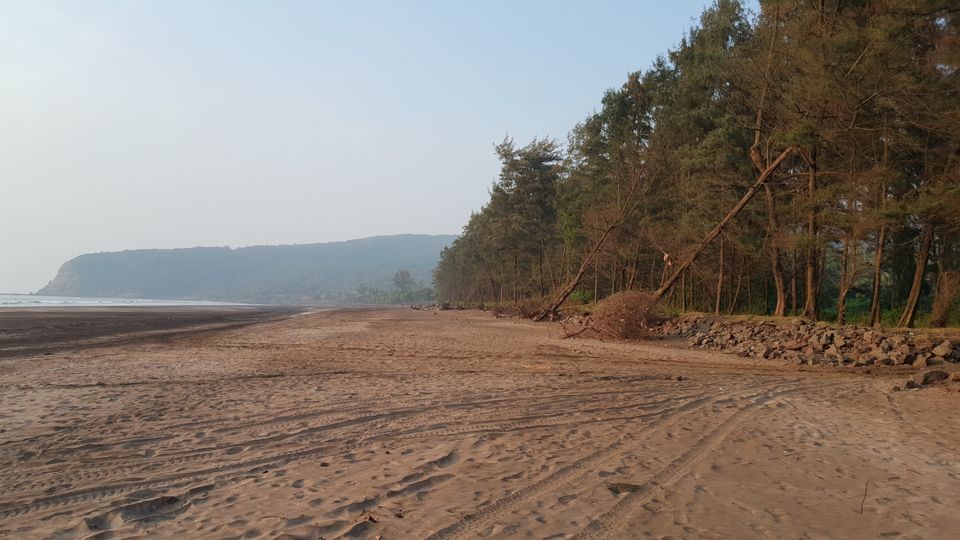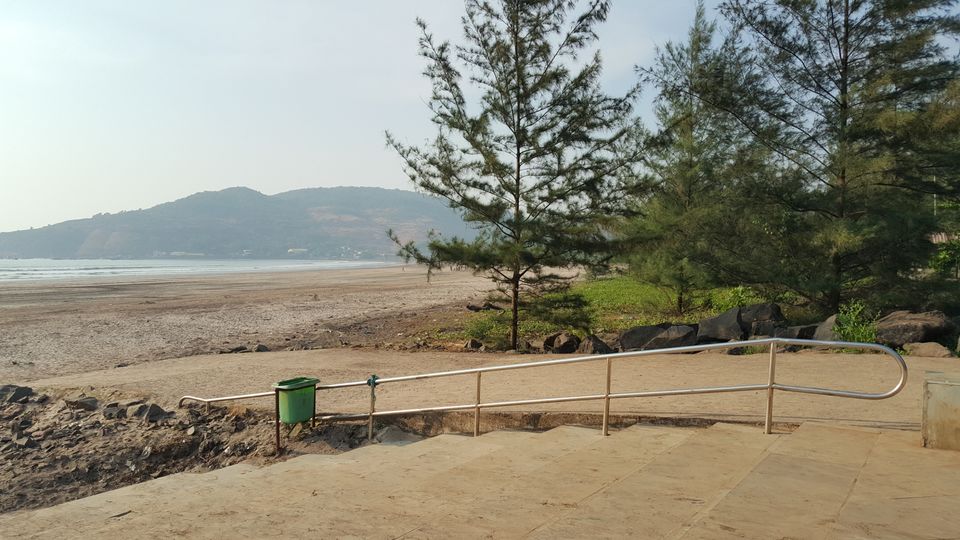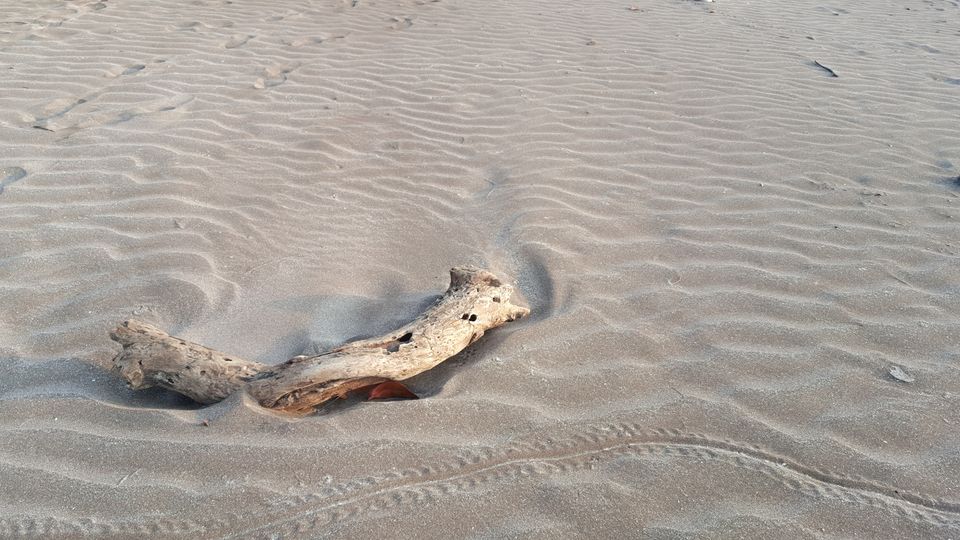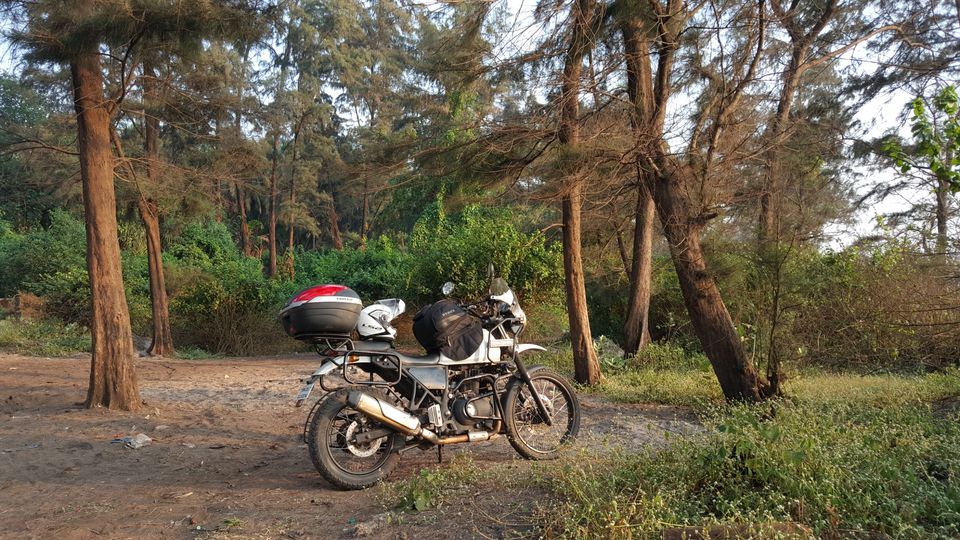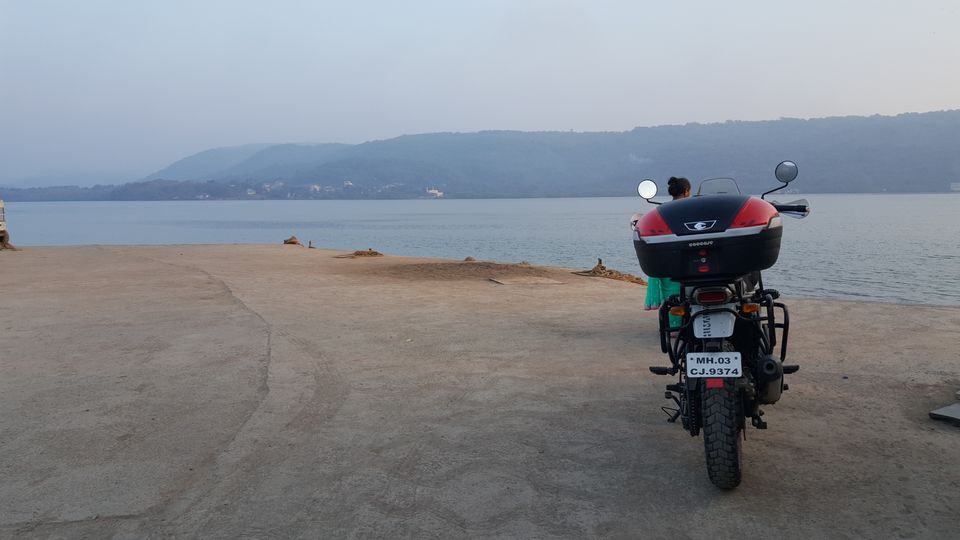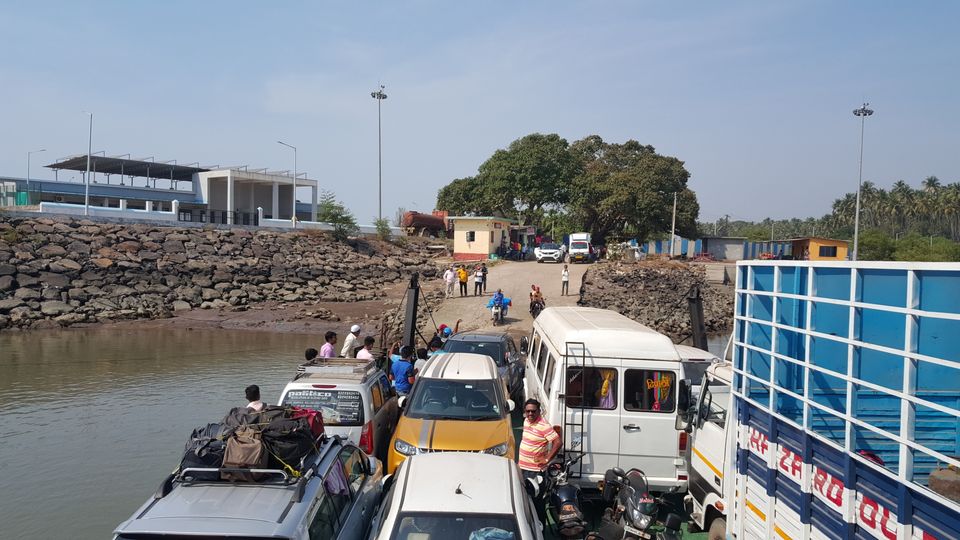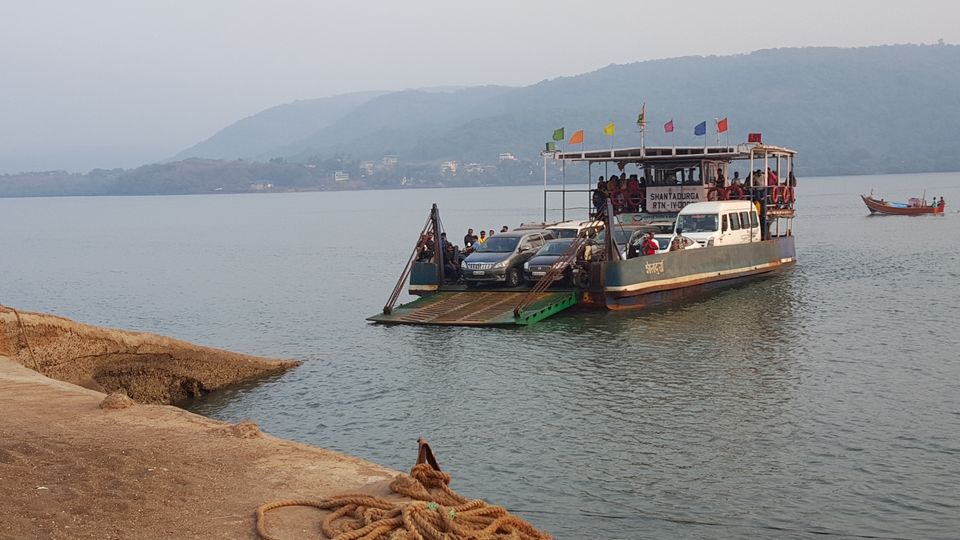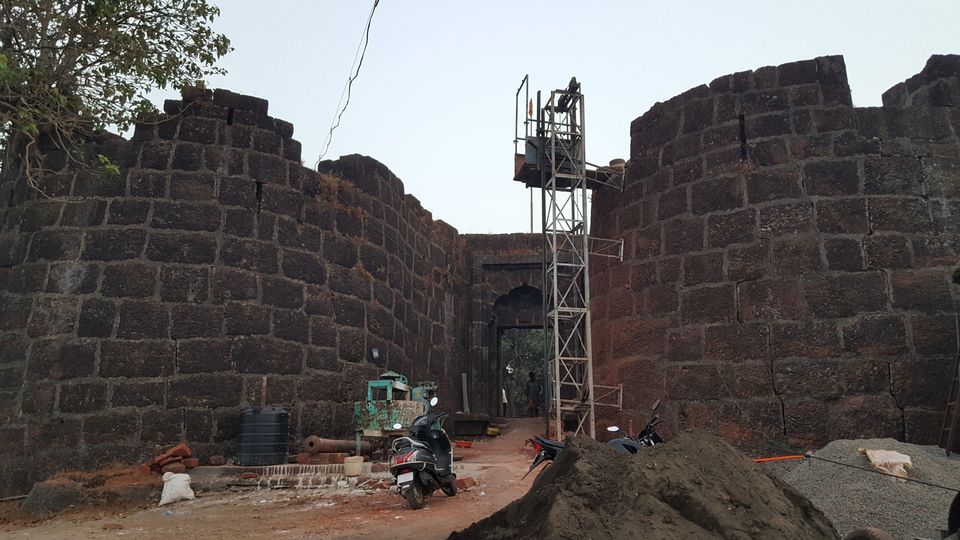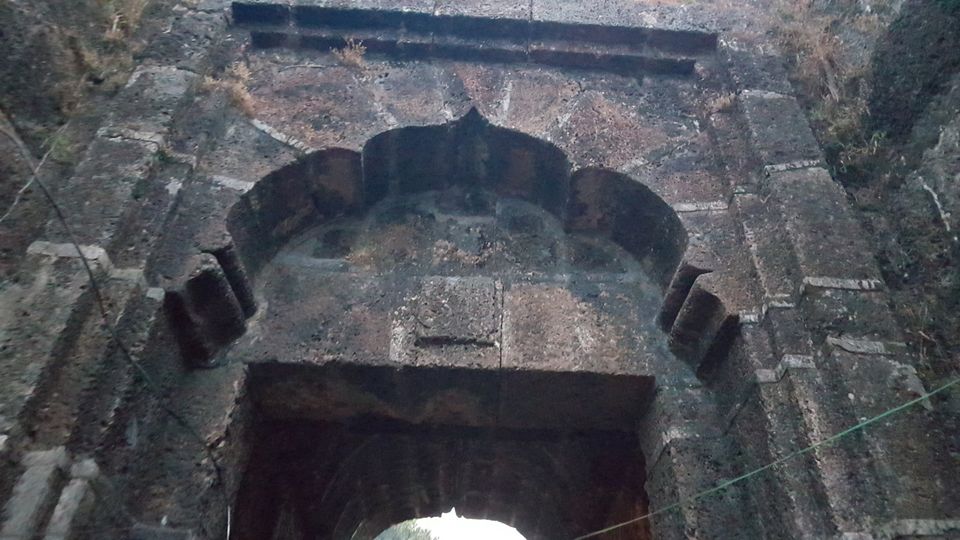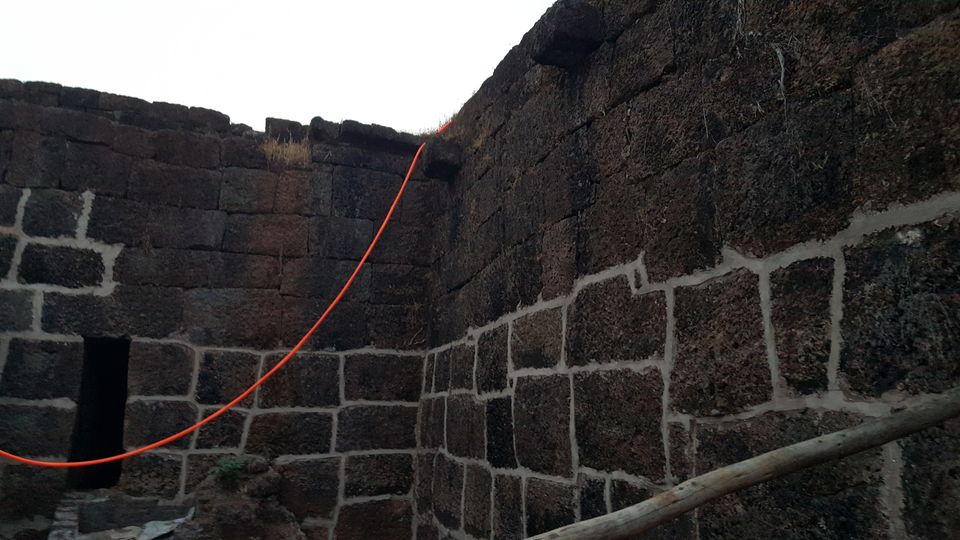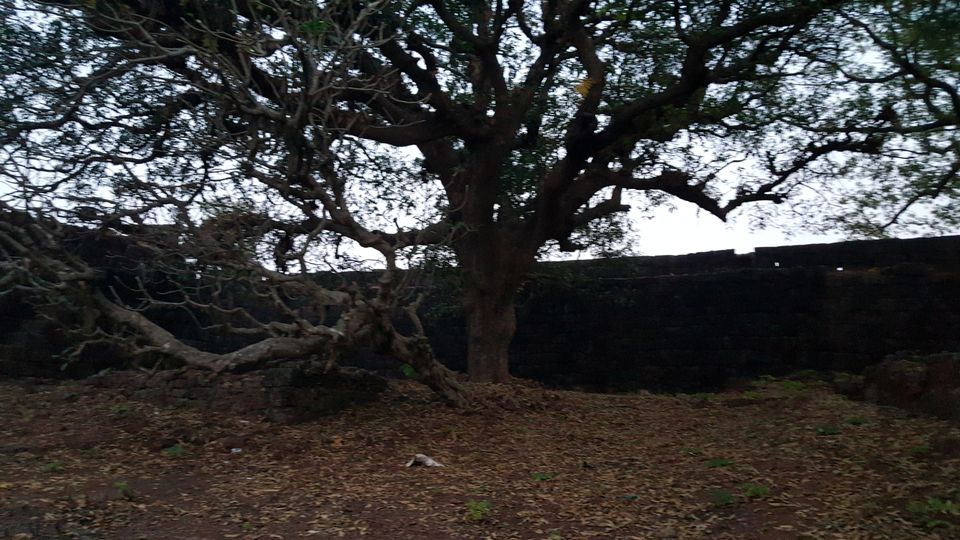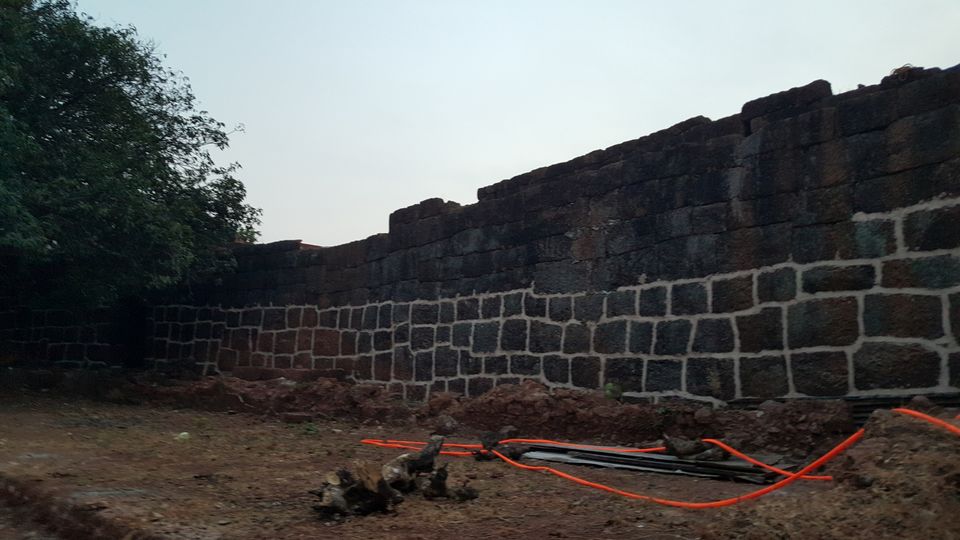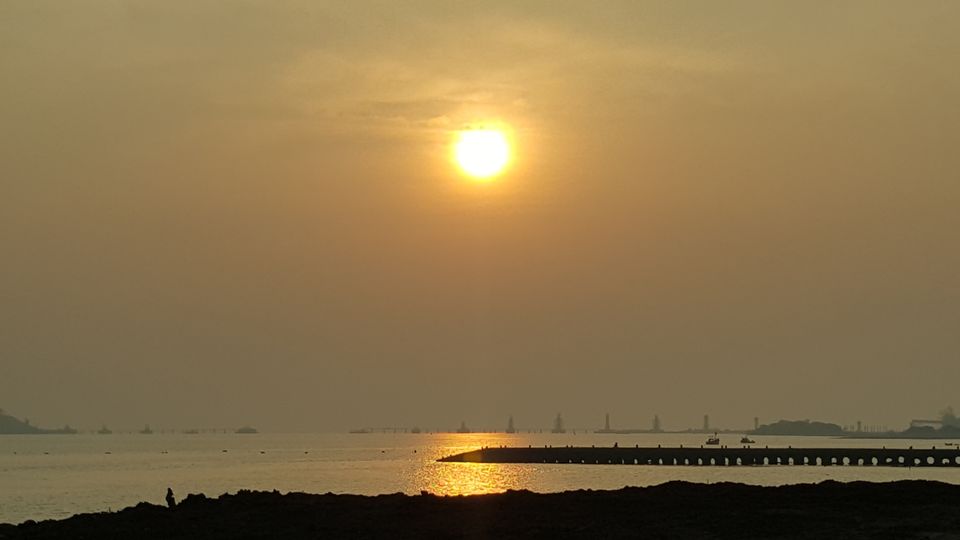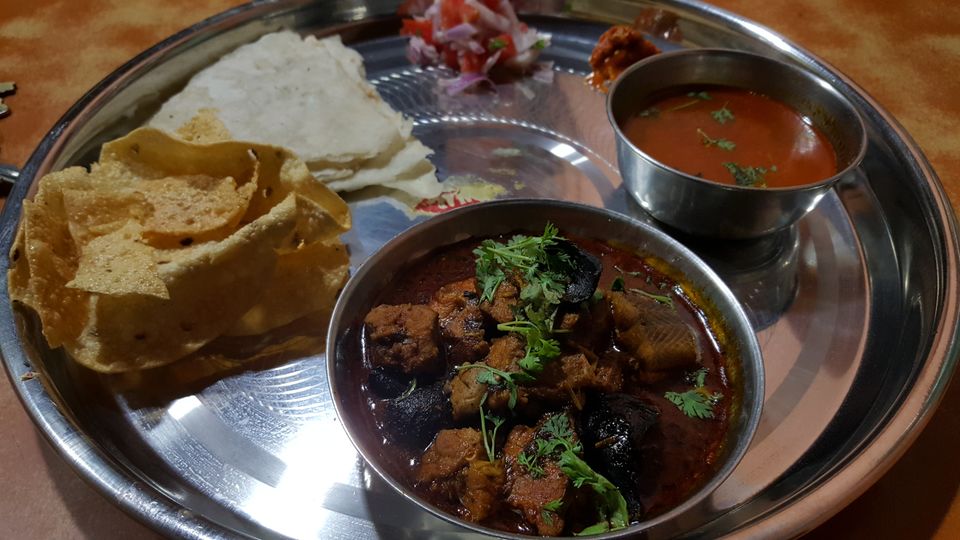 Day 3
Got up and went to have morning tea and breakfast. From there went to kelshi beach. Tried to find the sand dunes as shown in the map, but upon enquiring they said that doesn't exist now. Came back to the room picked up my luggage and started for the day. As per plan I wanted to visit harnai and then stop at guhagar for the day. As my collage friend sagar is from guhagar and he had asked me to stay at his house for the day. On the route from kelshi to harnai I found few awesome beaches. They had white sand, no garbage and hardly no one around the beach. They were so clean. These best part was on the left side of the road you could see these beachas accompanying you. You really feel the awesomeness of coastal ride. Reached harnai first went inside fort goa then came to search fatehgad fort which later came to know that people have constructed their houses inside it and that no longer looks like a fort. Then Kanakdurga fort on which the lighthouse of harnai fort us present. There was another fort suvarnadurg which was inside the sea and we need a boat to reach there. They need at least 10 to 12 people only then they take out a boat so that the amount could be shared as 100rs per person or else he said pay 1000rs I will you there. So I thought would wait there so that some other people turn up. After some 30 minutes few people turned up and we set the sail towards the fort. Could see small children taking a dip into the sea. The fort was really nice, took our time to explore it and came back. Was about to leave then the fisherman said wait for sometime as the auction for fishes will start. So waited for that auction to find how cheap are fresh fishes here when compared to mumbai. It was a different experience. Visited all the places as per itenary for today and reached guhagar after crossing the dabhol jetty where sagar was waiting for me and had dinner at his residence and called it for the day.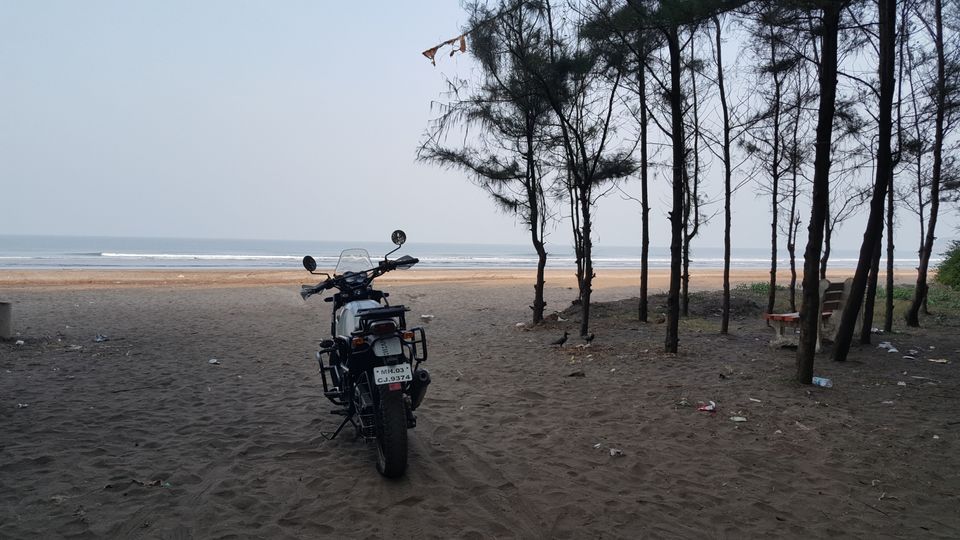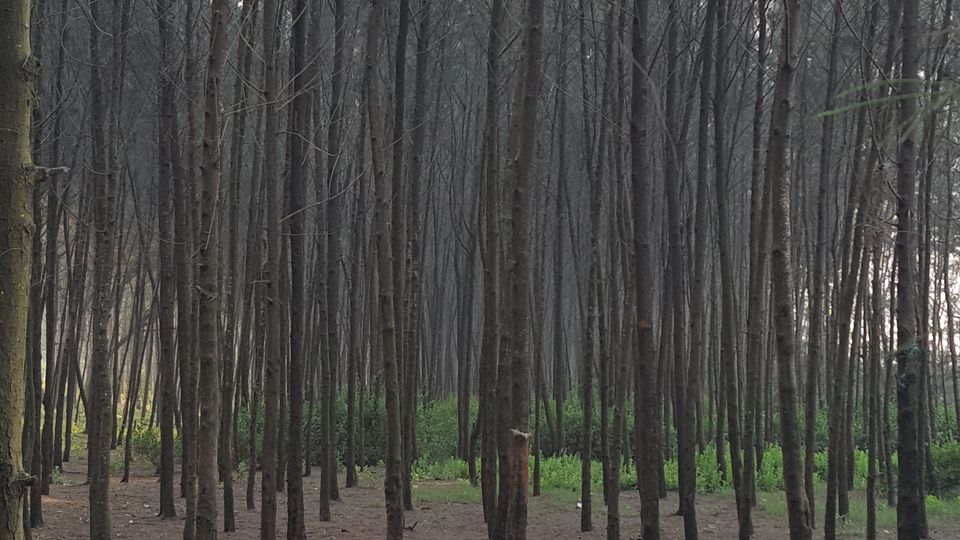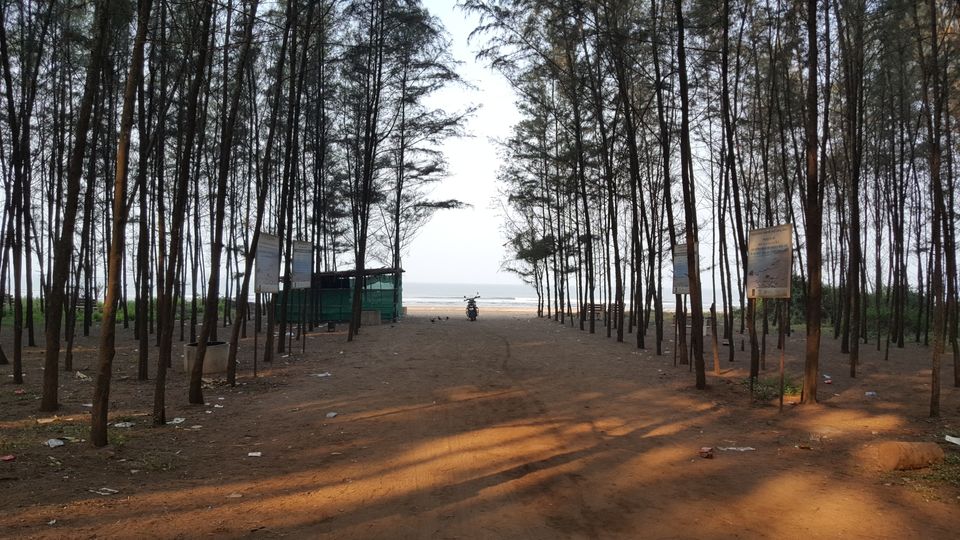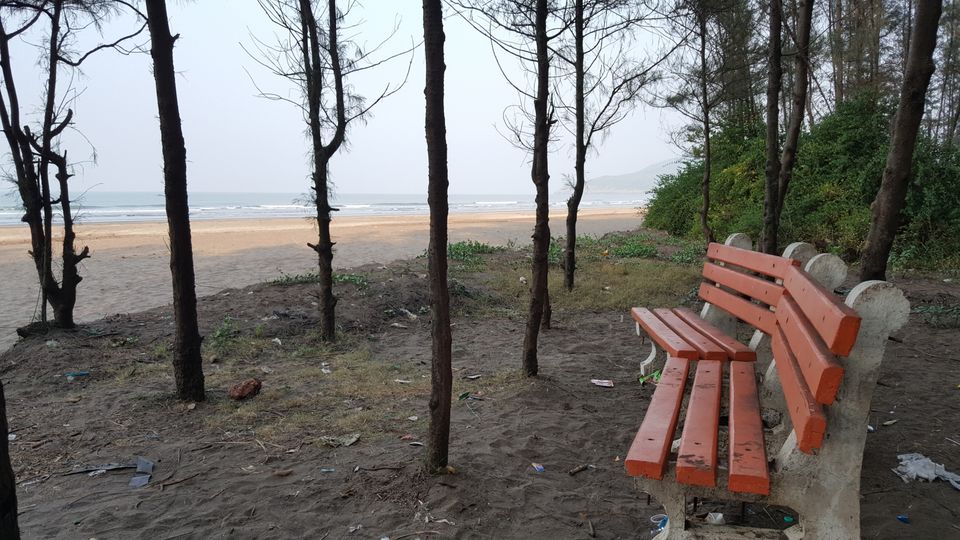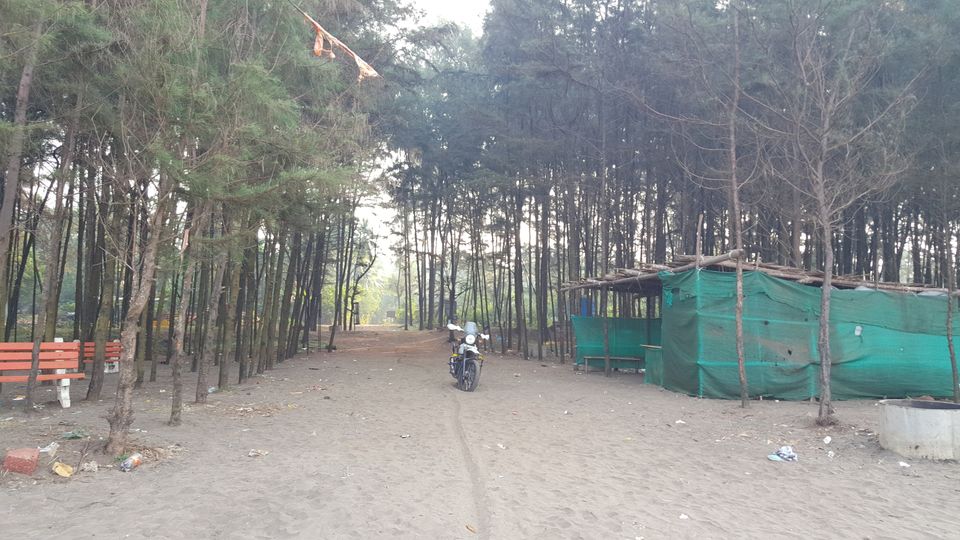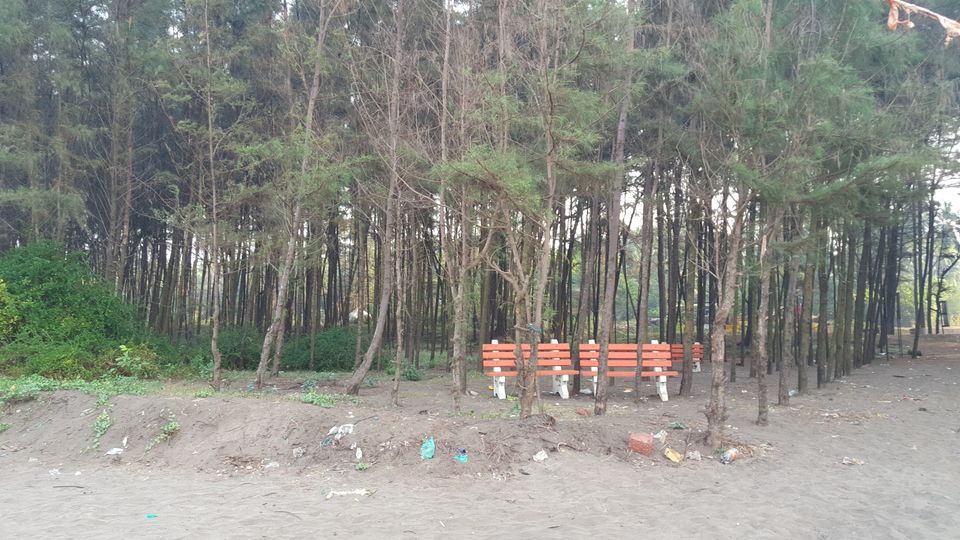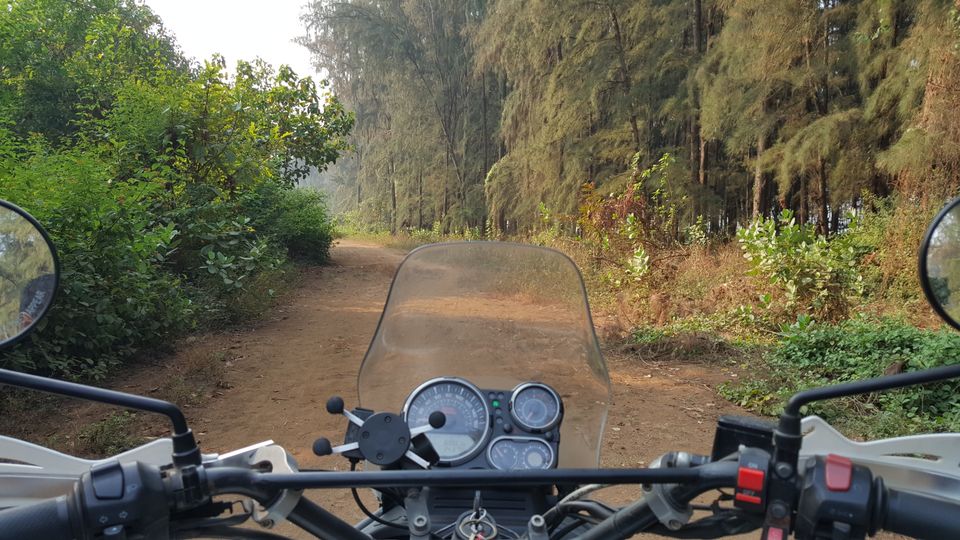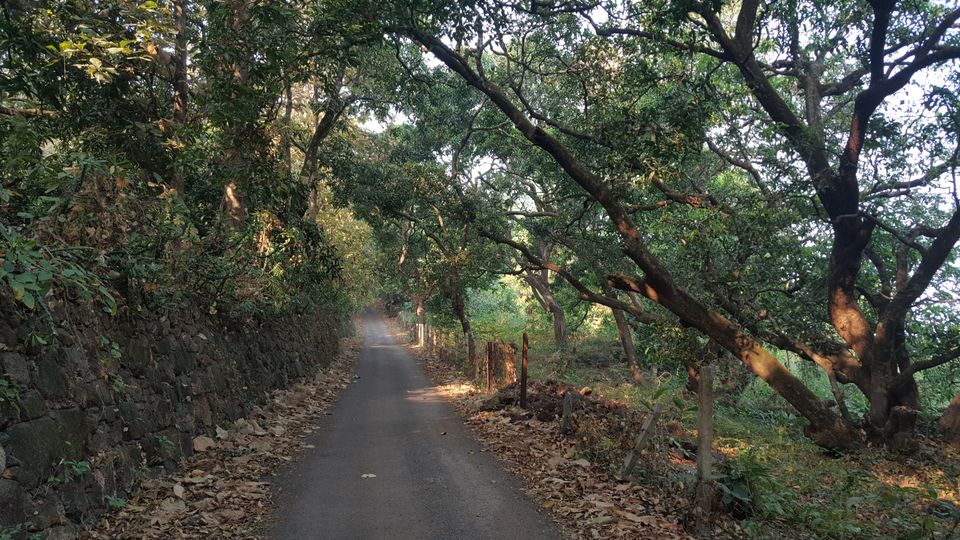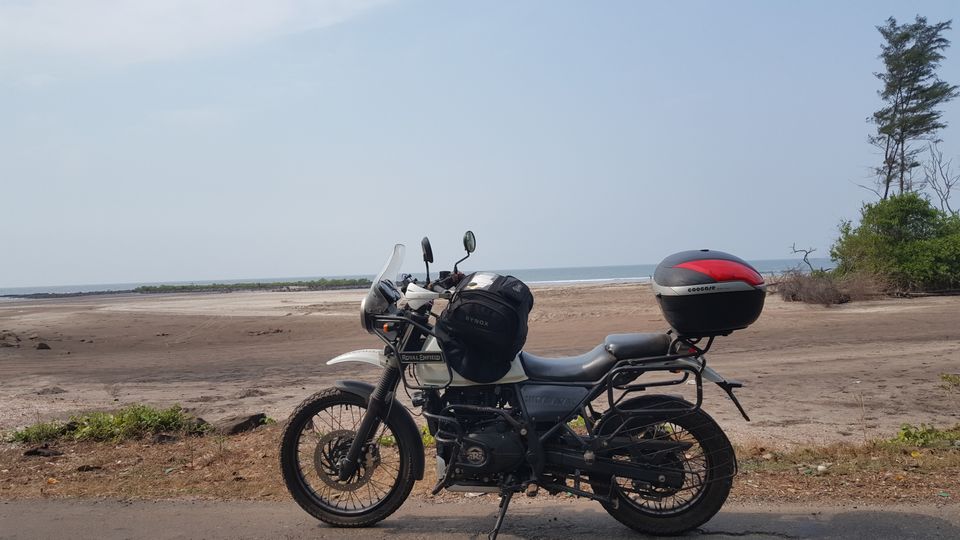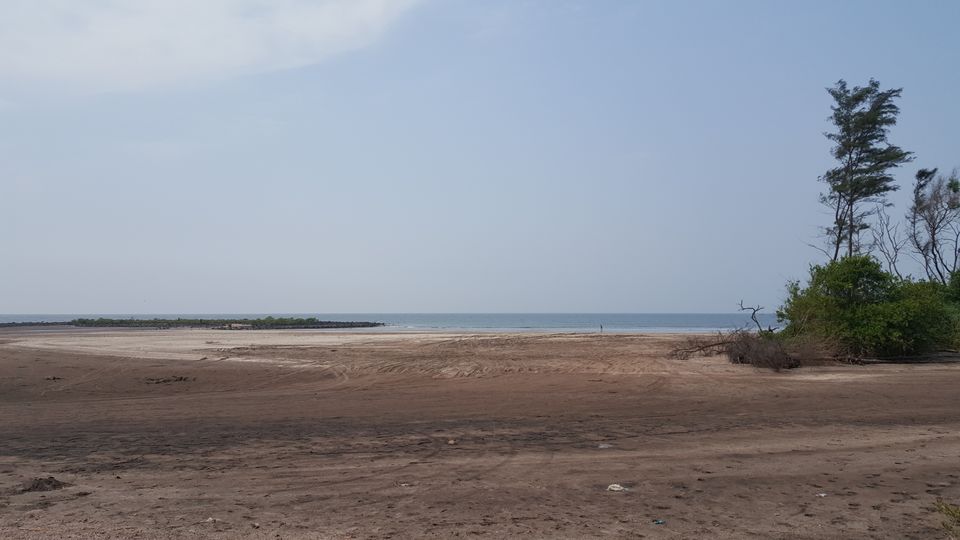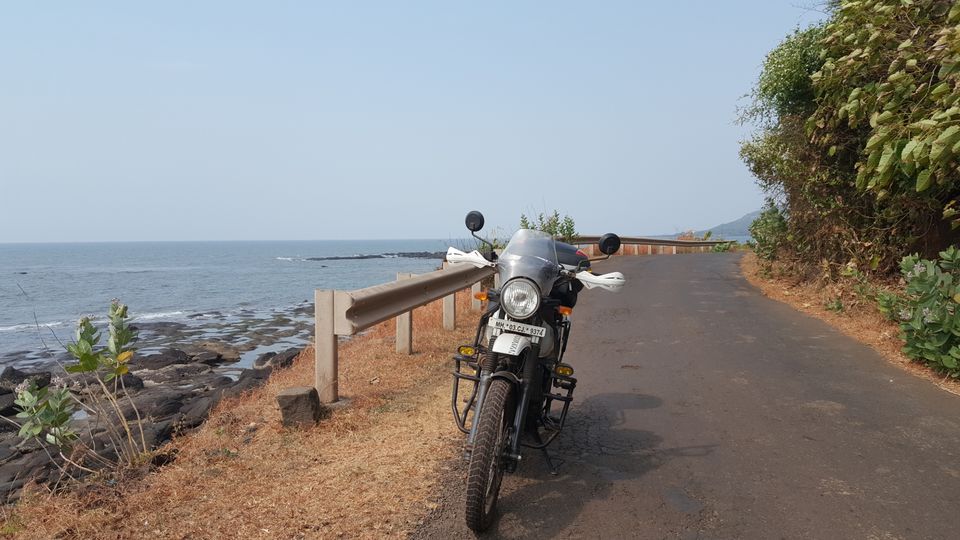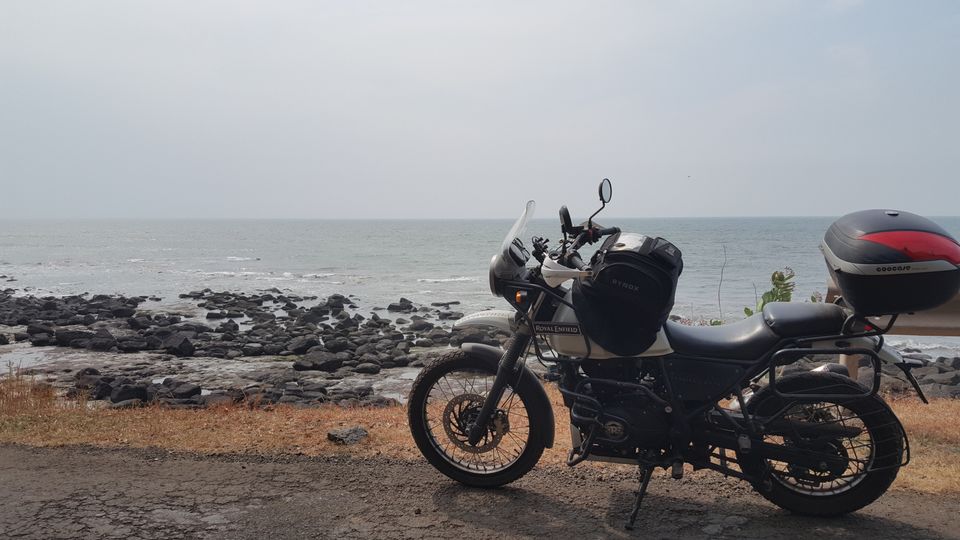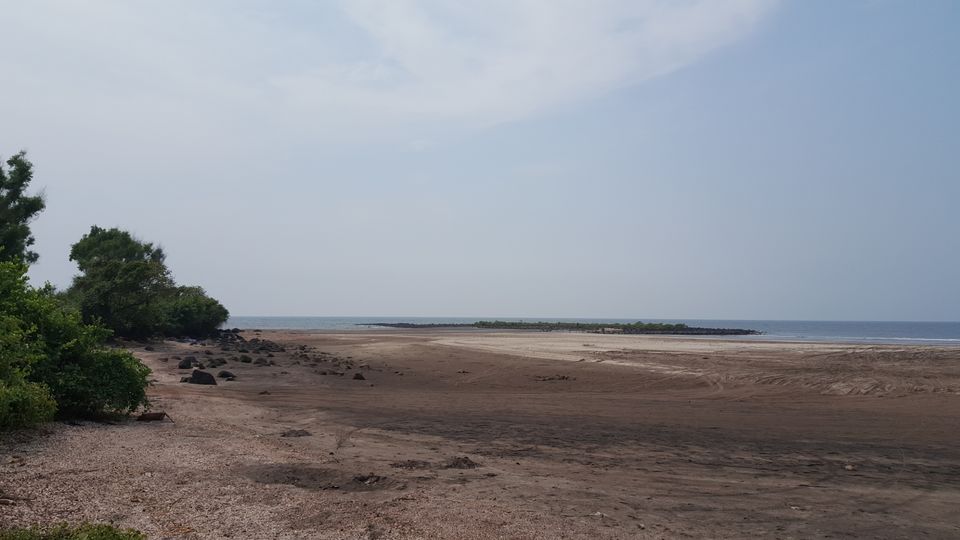 Day 4
Went to the guhagar beach with sagar and spent some time there. And left to panshet to see an ancient port which was shown in the map but that was not there at that location instead saw the beach and rode towards jaigad. Came to the tawsal jetty to catch a ferry for jaigad. Few minutes before a ferry had left so had to wait for 45 minutes for the other ferry. While waiting for it I accidentally met my collage friend tejas whom I was meeting after 8yrs. Spent some time chatting about collage days and by the time the ferry arrived and we boarded it. I already informed another friend of mine, faizan who stays in jaigad that I will meet him for some time. Before he could come to meet me during his break I went to jaigad fort explored it and went to lighthouse. We met there went to his house and after a small snack session I moved towards ganpatipule. As I had to reach vijaydurg for today's halt and I was behind my schedule for today. Even these route was so scenic. After a small halt at ganpatipule beach which is a bit crowded proceeded towards aareware beach and this beach has a more stunning view. I couldn't spend more time here as i was way behind the schedule. On the way I called my friend nuzaan whom I last met 10yrs back so thought this is the chance we can meet again. We met at bhatye beach in ratnagiri and the time went by. It was already dark now and as per itenary devghali beach was remaining to explore before reaching vijaydurg. So thought would book a hotel near by devghali and in the morning will go there. But couldn't find any hotel on any app. That place was some 25km from ratnagiri. So if I went there to find no hotel then I will have to come back to ratnagiri for stay, so for a safer side booked a room in ratnagiri itself for the day.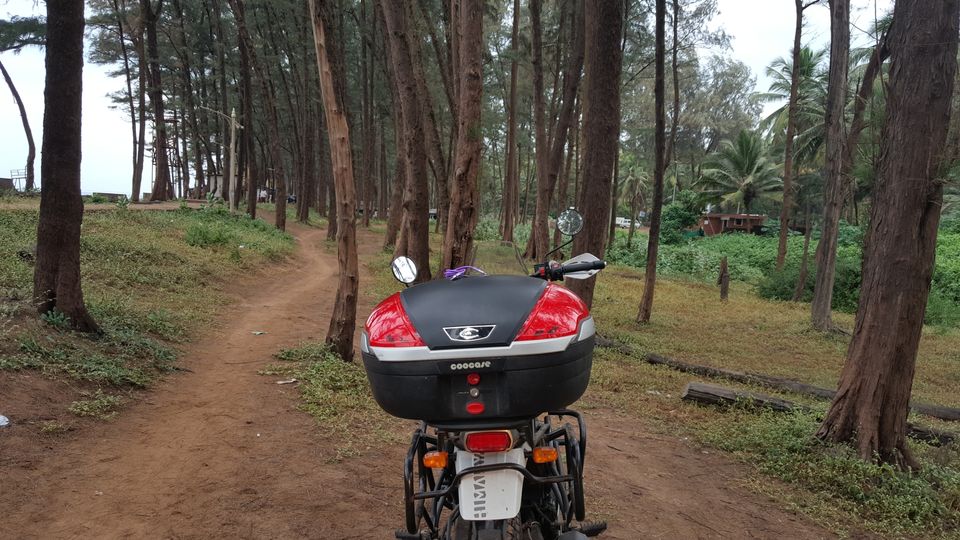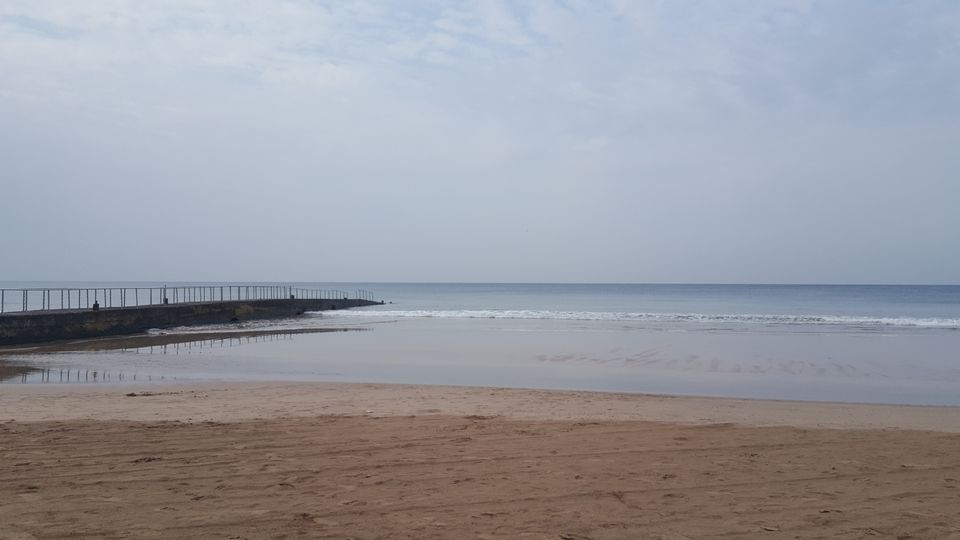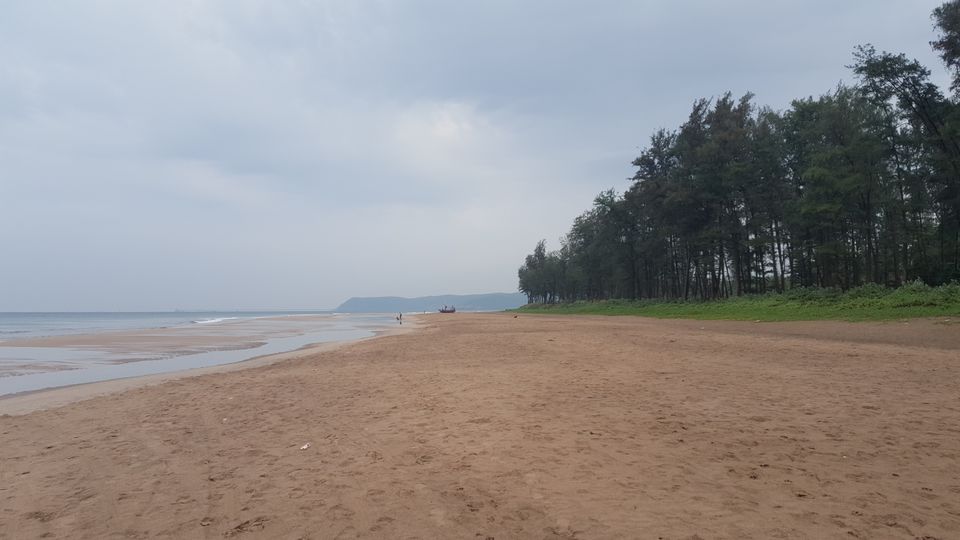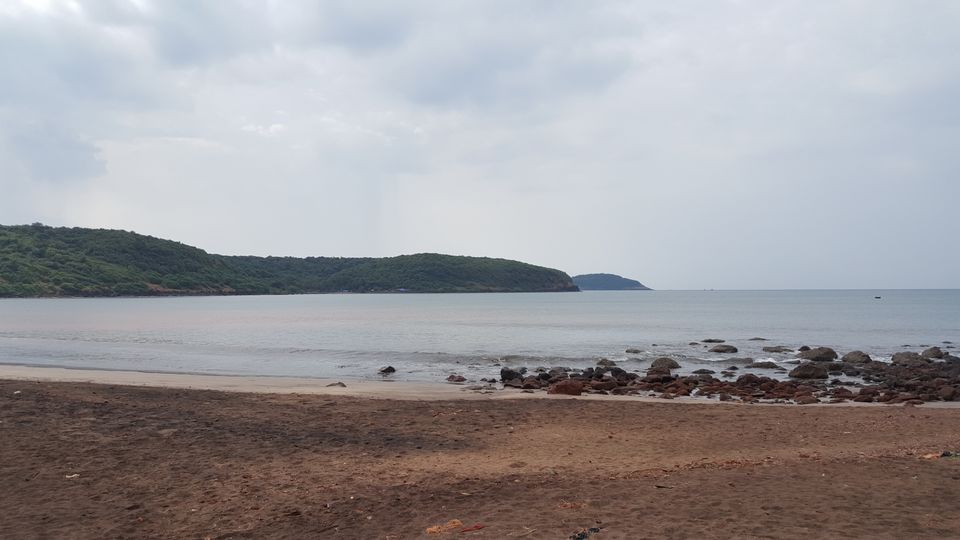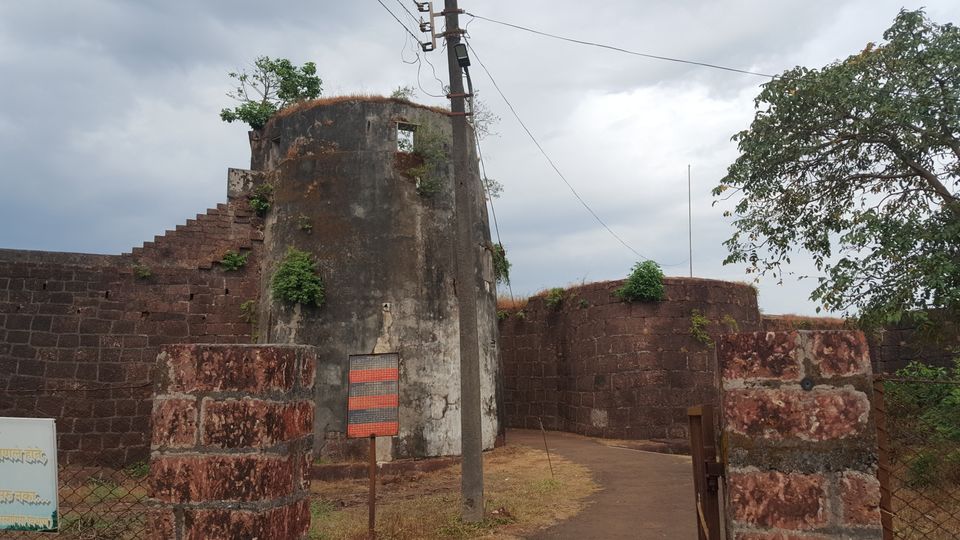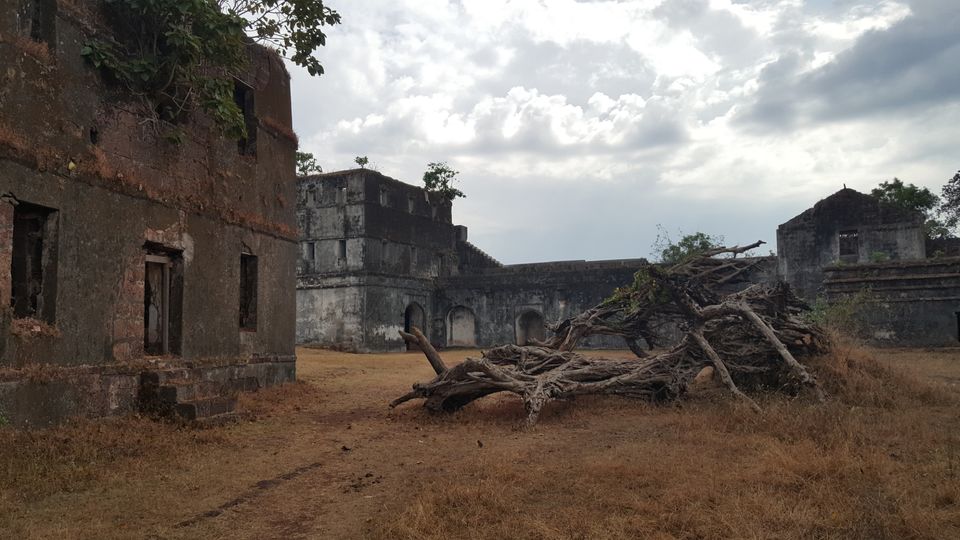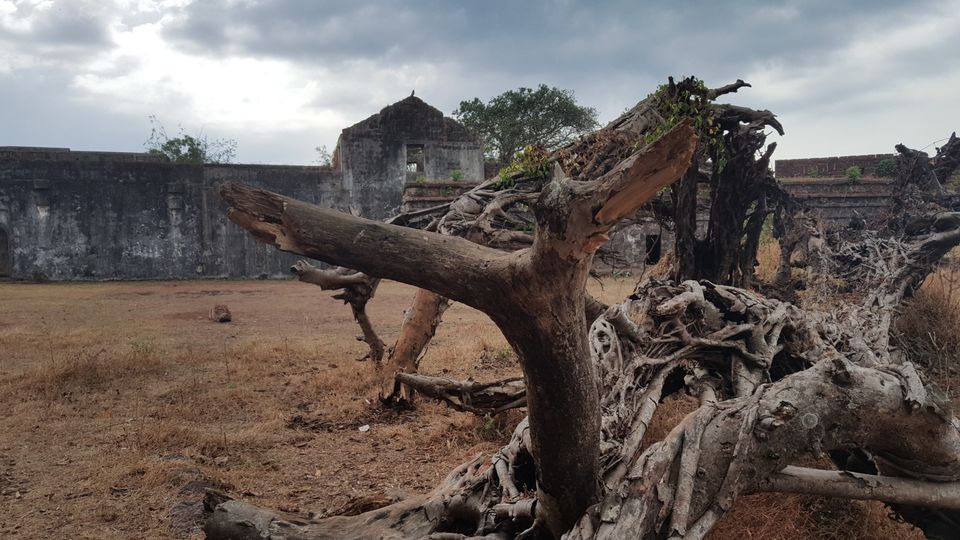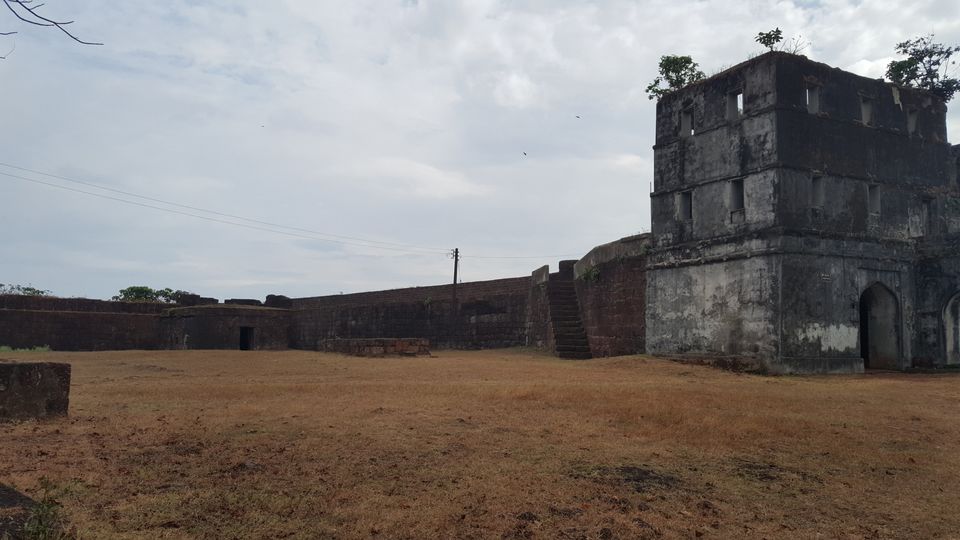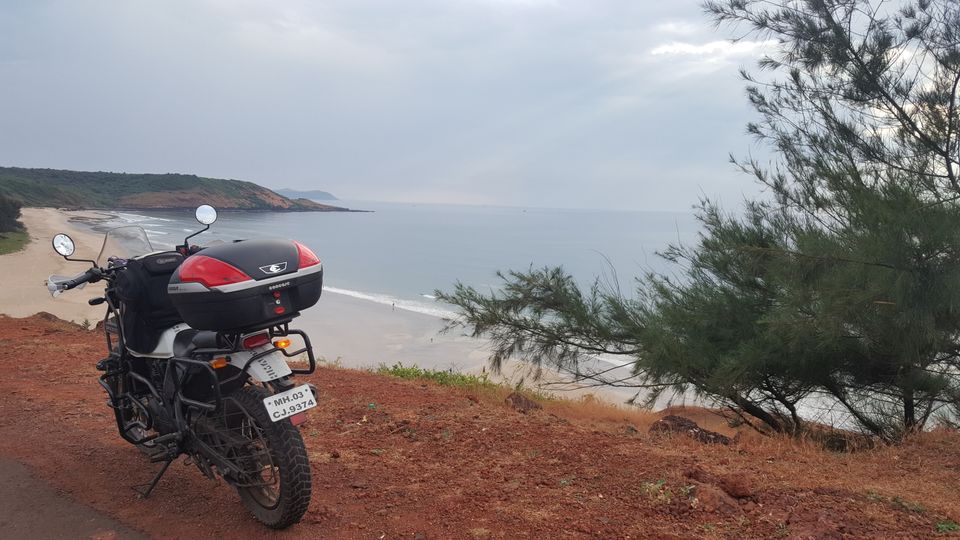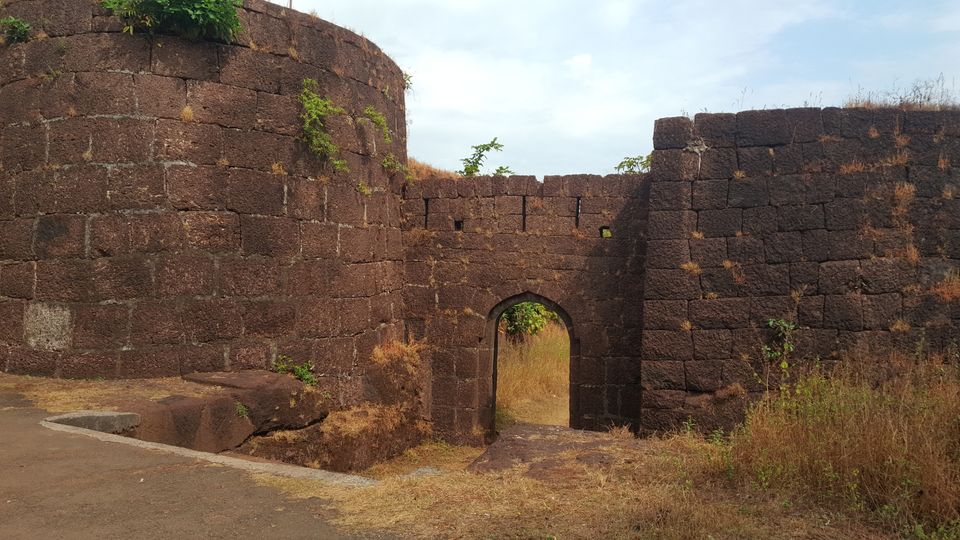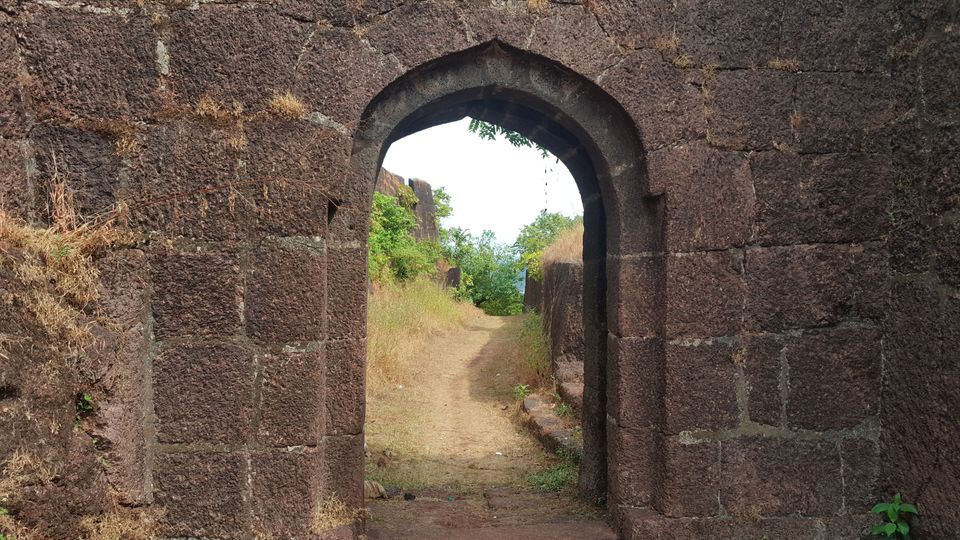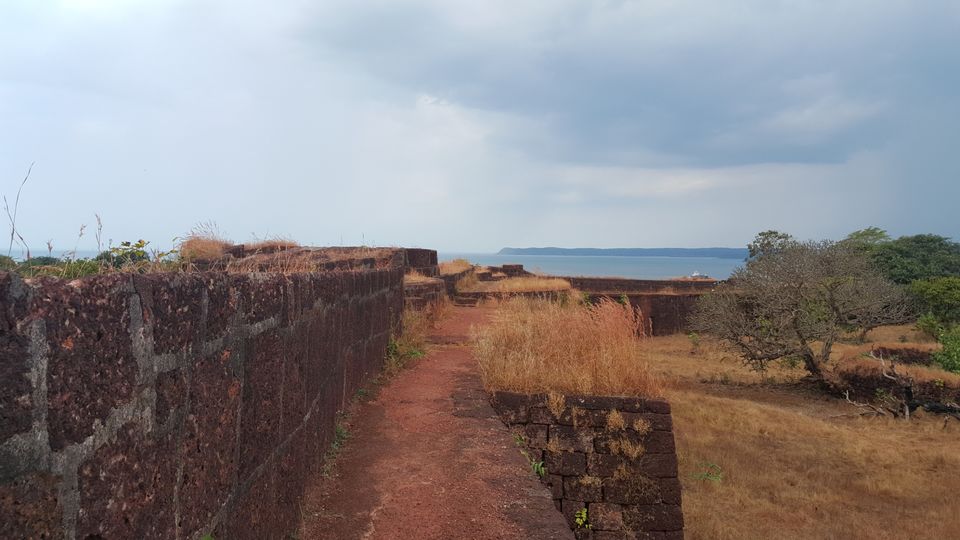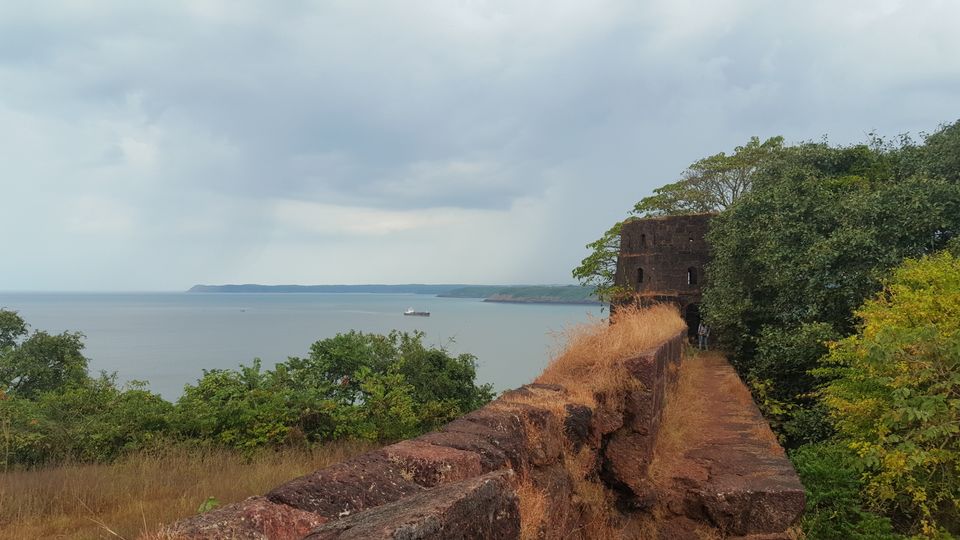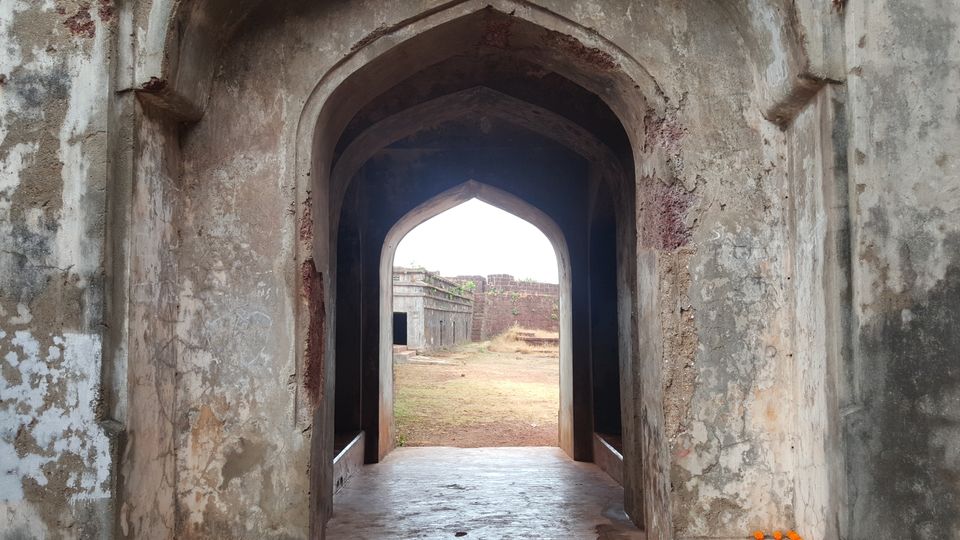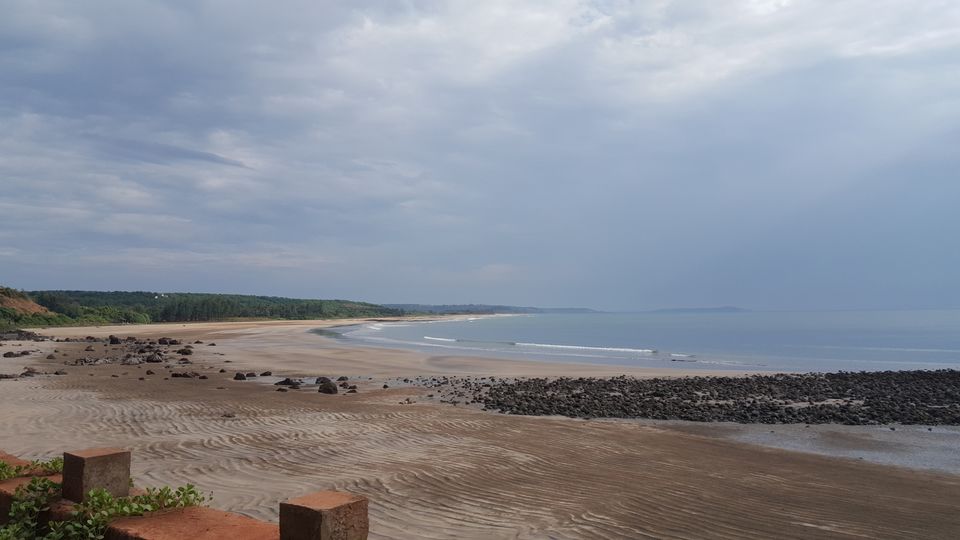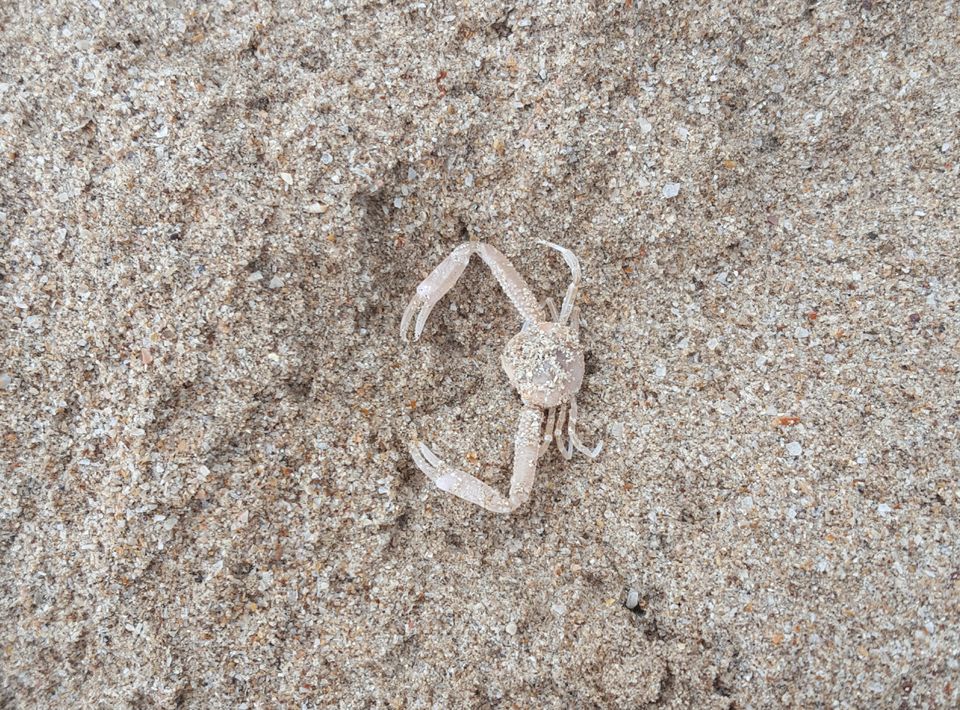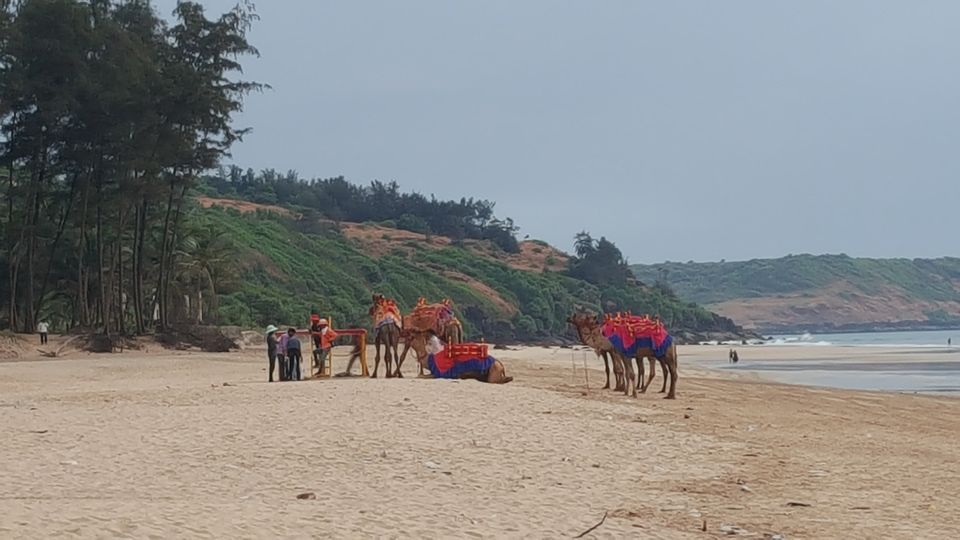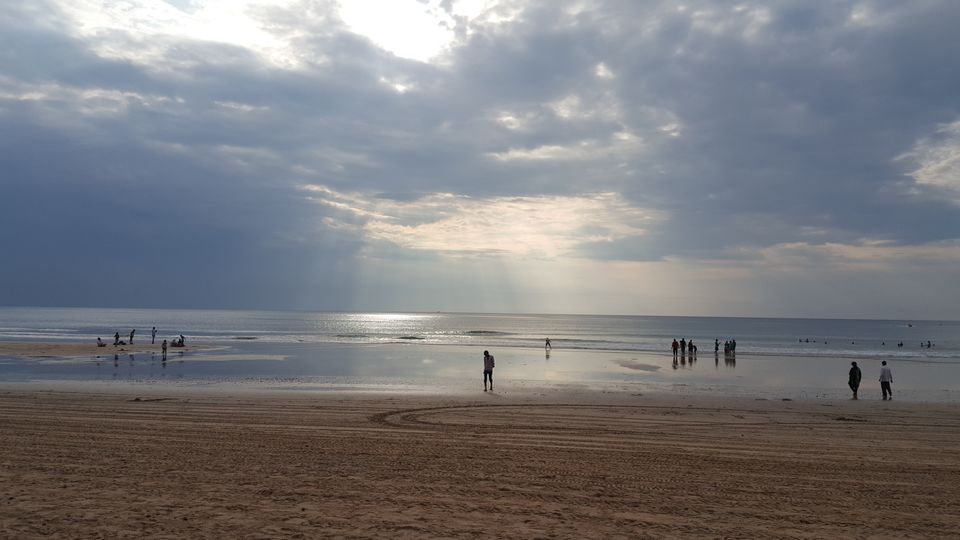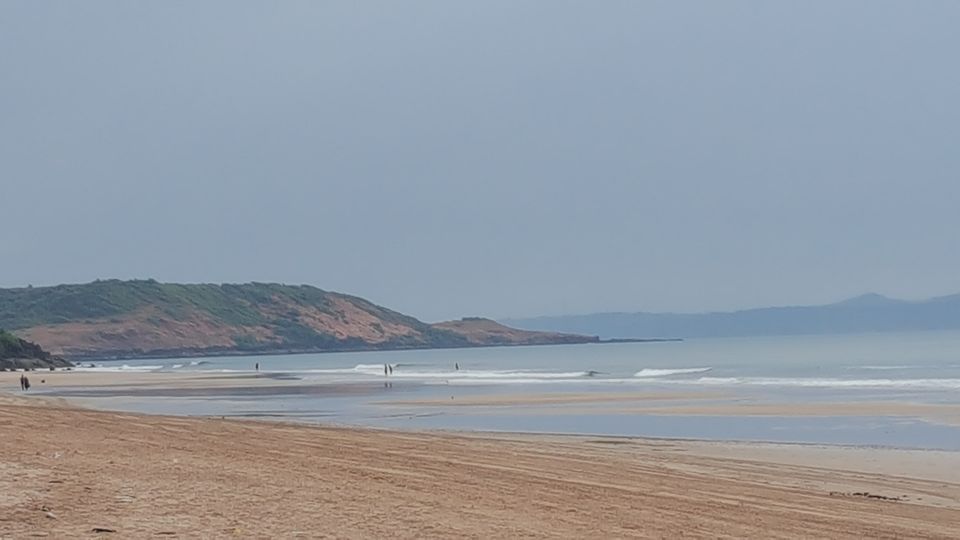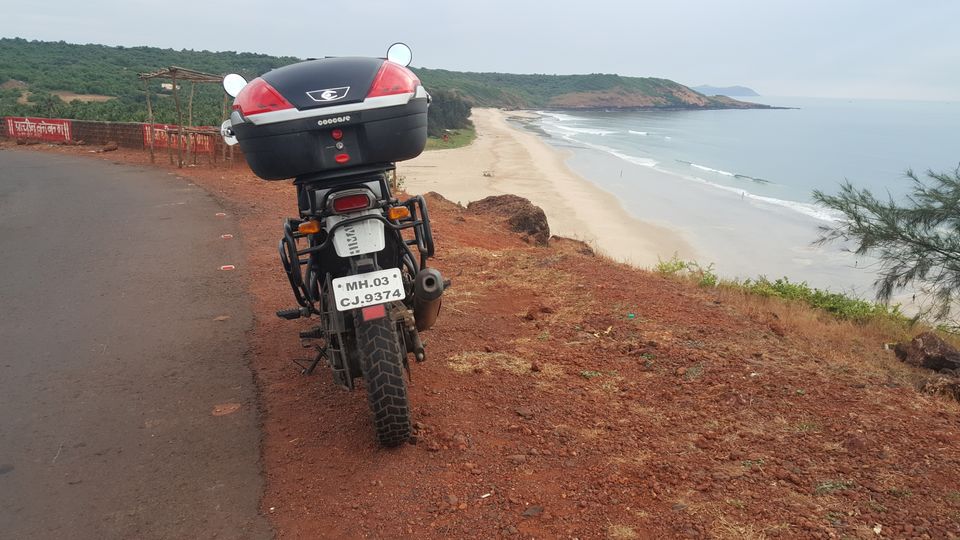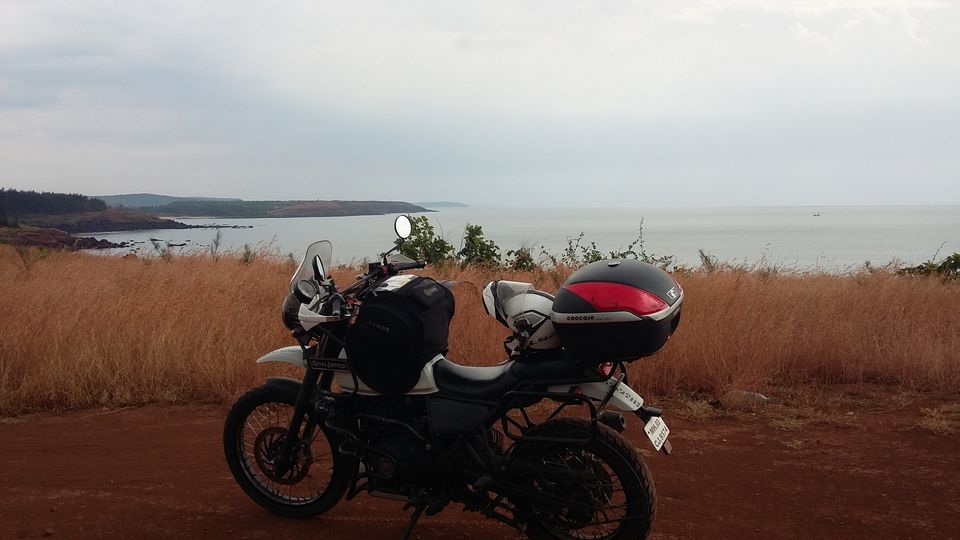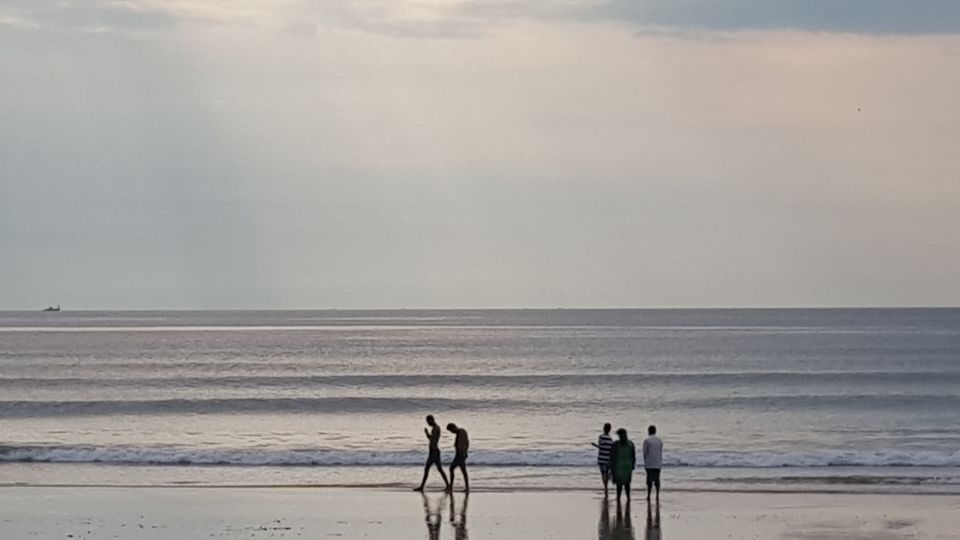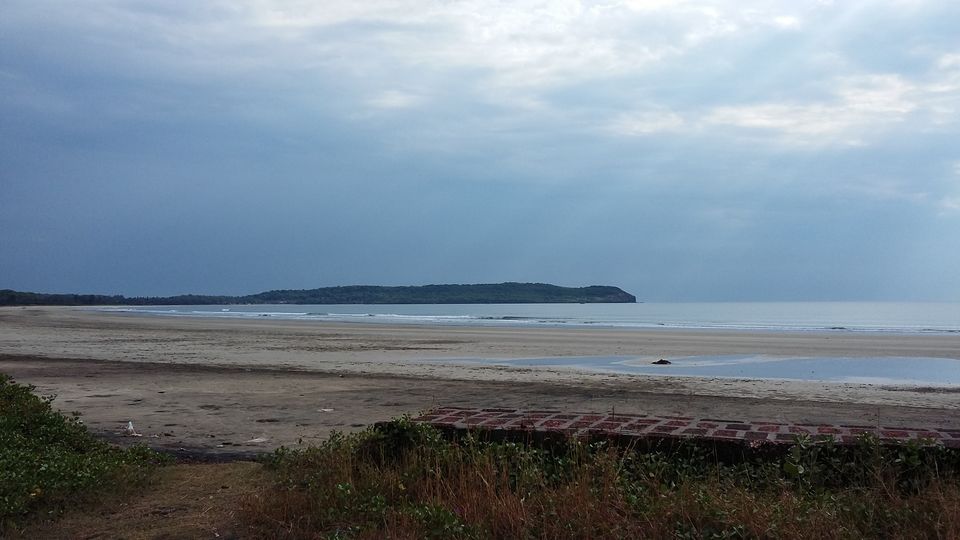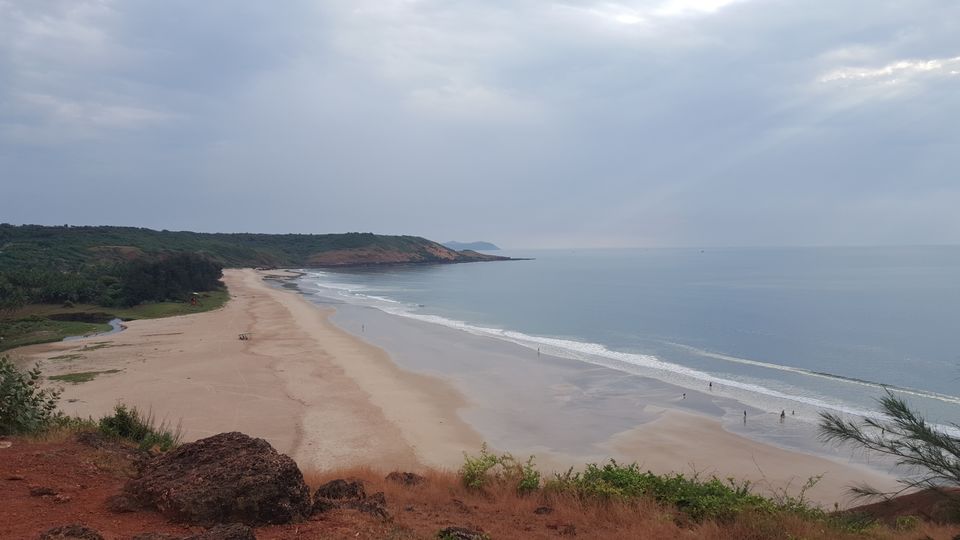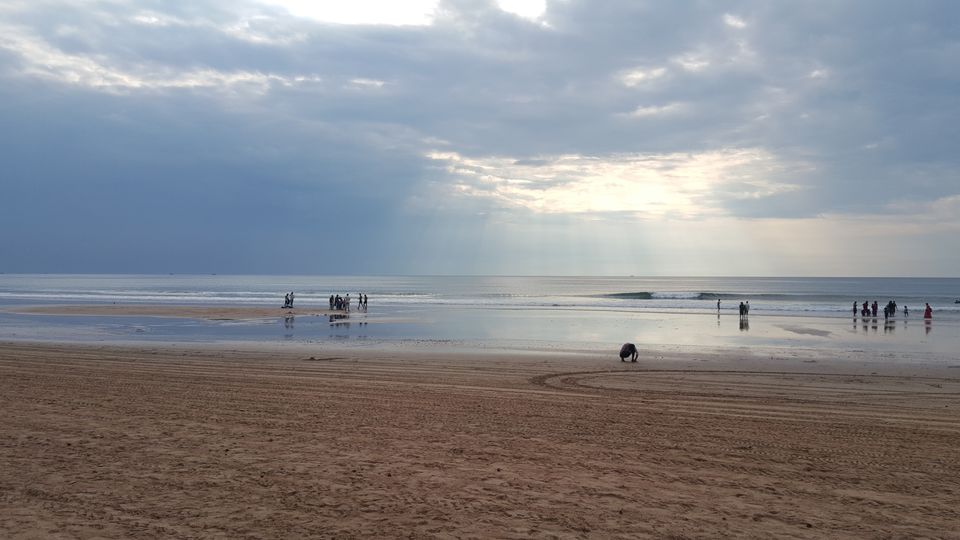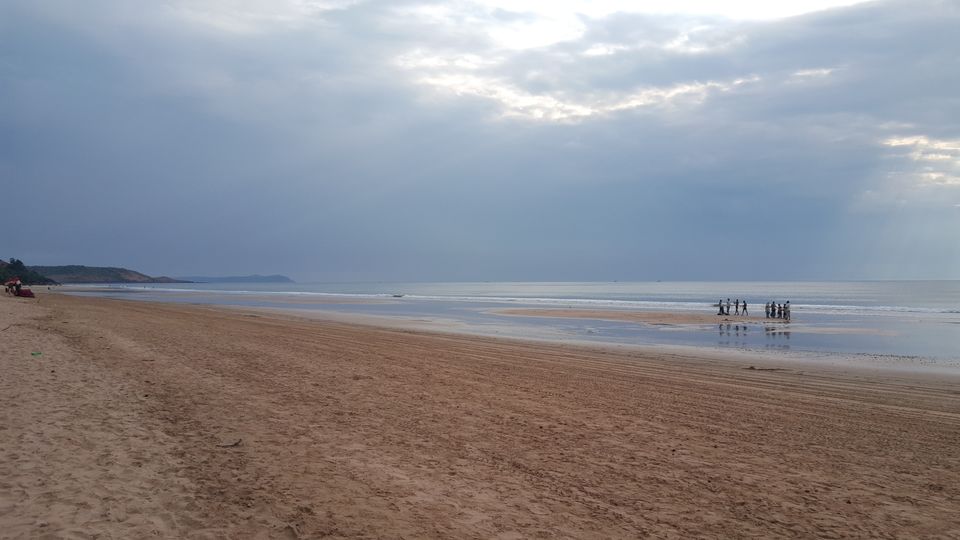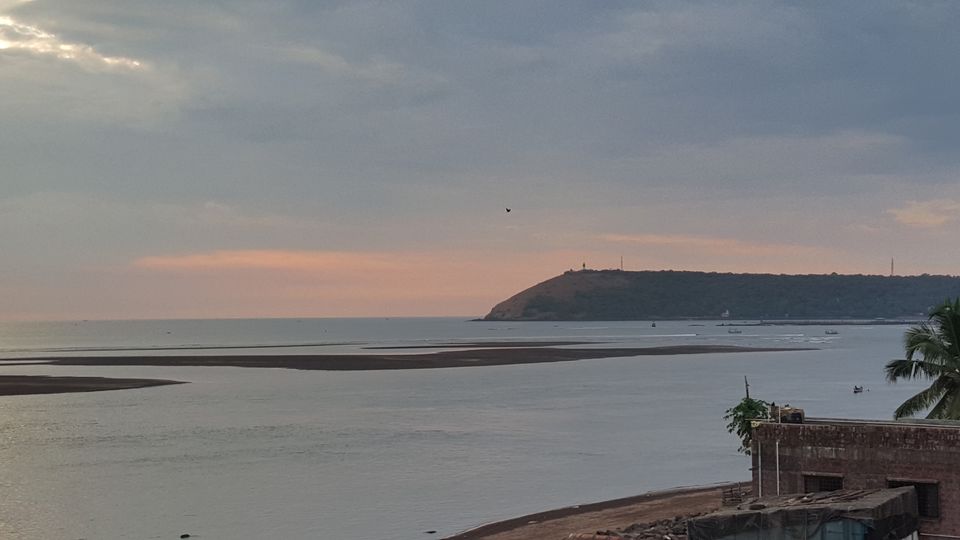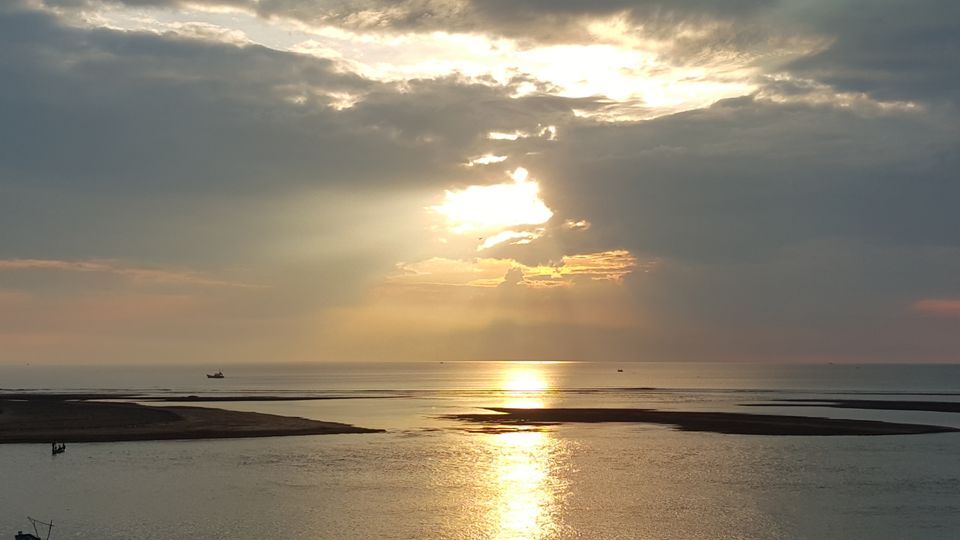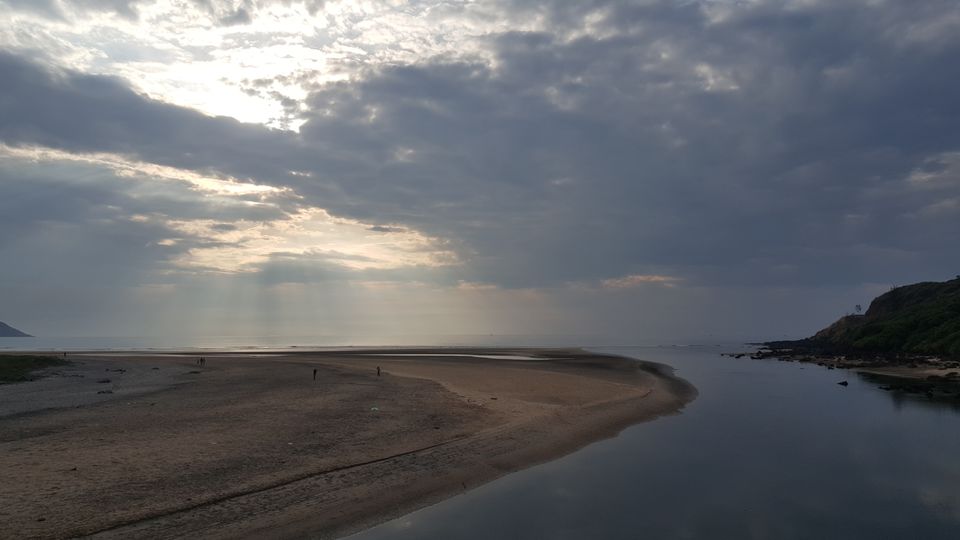 Day 5
First stop for today was devghali beach which was pending from yesterday's itenary. The next 17km was on the highway from where we have to take a right for 8km to reach the beach. This 8 km was through interior place where no soul was around. The decision to stay at ratnagiri itself was right. But this interior route was also scenic. The moment I reached the beach i was like wow. This is one of the most awesome beach in this ride. Close to a temple saw an old couple probably in their 70's riding on a Honda navi. I was like none of my friends join me for a ride and these couple at this age they are riding together. Reached vijaydurg fort and parked my bike, a Fisherman to me and said look there dolphins. And for the first time I saw dolphins jumping as till now only saw it on tv. He said he can take more close to them on his boat and then he asked how many of you are there. I said only Me, he left without saying anything. About this fort it is one of the well maintained fort and there is an entrance ticket of 5rs. View of the sea from this fort is also very good. Proceeded towards Devgad the place famous for mangoes. First went to the Devgad fort which looks good from outside but the moment you enter you will find that it has only one side wall and there is nothing inside. Only sea view is good from here. Then took a small halt at the Devgad beach which is a small beach with few windmills. 2 more forts was left from today's schedule so continued towards Sarjekot fort. Reaching closer to it asked a local person about it, he said who told you there is fort here and you are not the first several other bikers have come here before as well in search of it. I said I saw it on Google maps, he directed me towards it. When I went there just found an small arch which was left from the fort and nothing else. Now the last fort for the day was Sindhudurg fort. It was getting late so there was no time to book the hotel and keep my luggage and then head towards the fort. So I parked my bike close to a shop and kept my bags there. Went to the ticket counter they asked me to wait as they provide ticket only in some 30 people gather. But in no time got the tickets and went to explore the fort. We get some 1 hr for that and we have to return through the same boat. We have to walk a lot inside this fort. There are eatables and soft drinks available inside the fort. Took a walk along the periphery of the fort till the time it was sunset. Returned from there and booked a hotel for today's stay.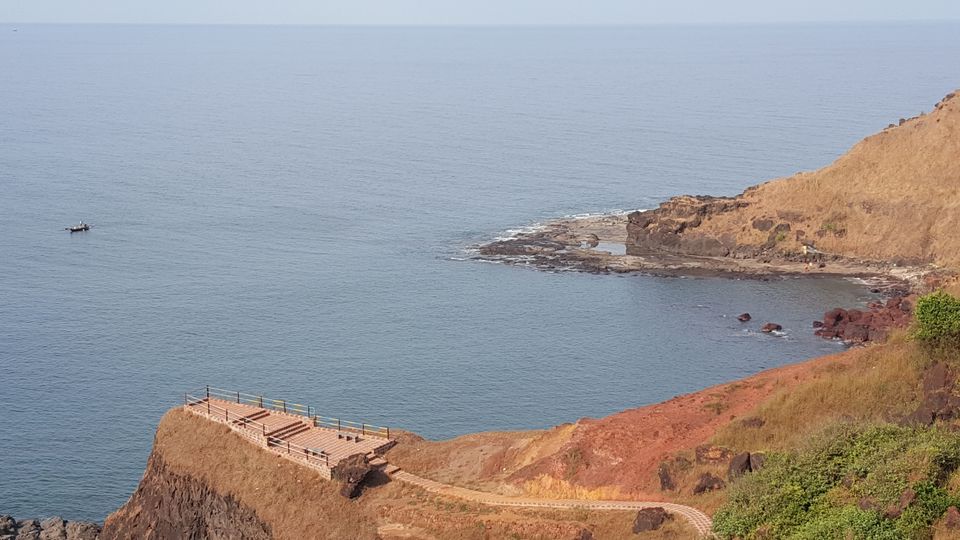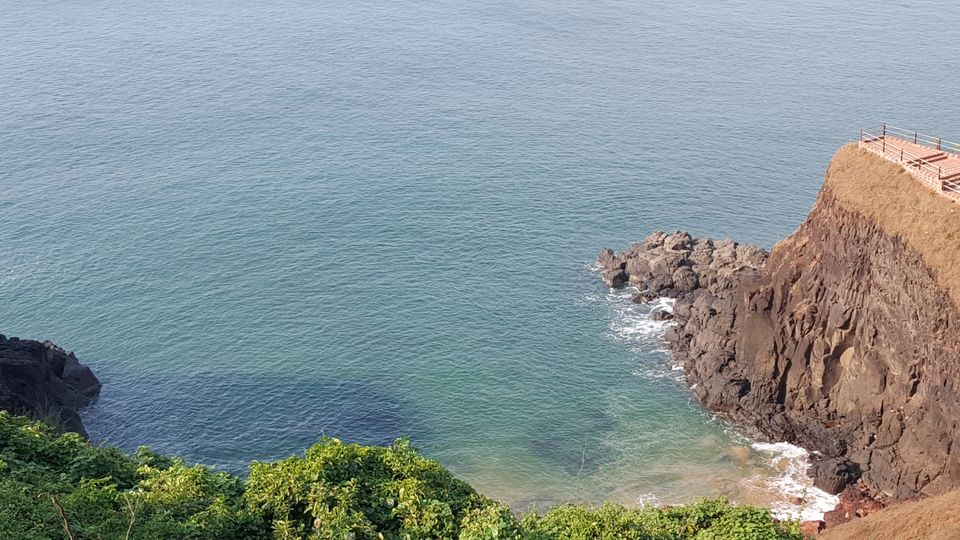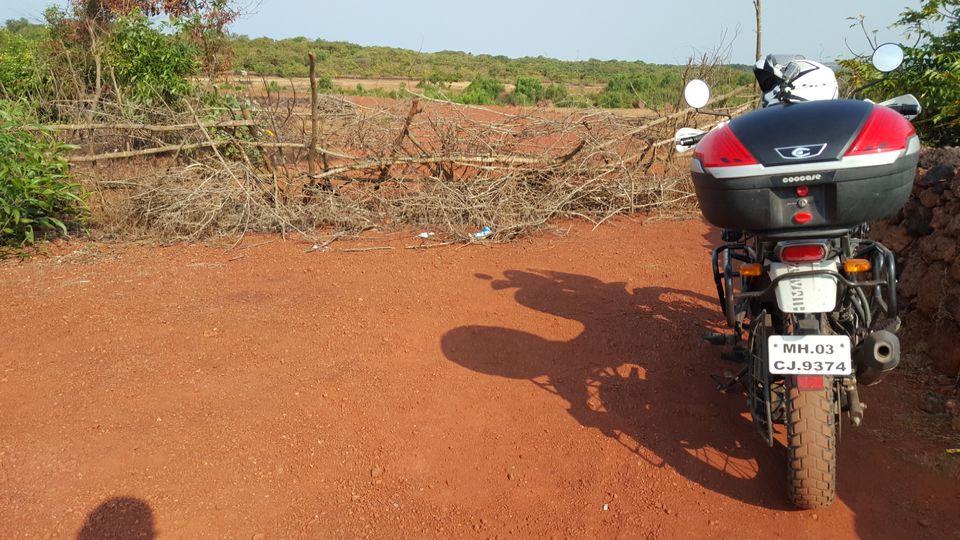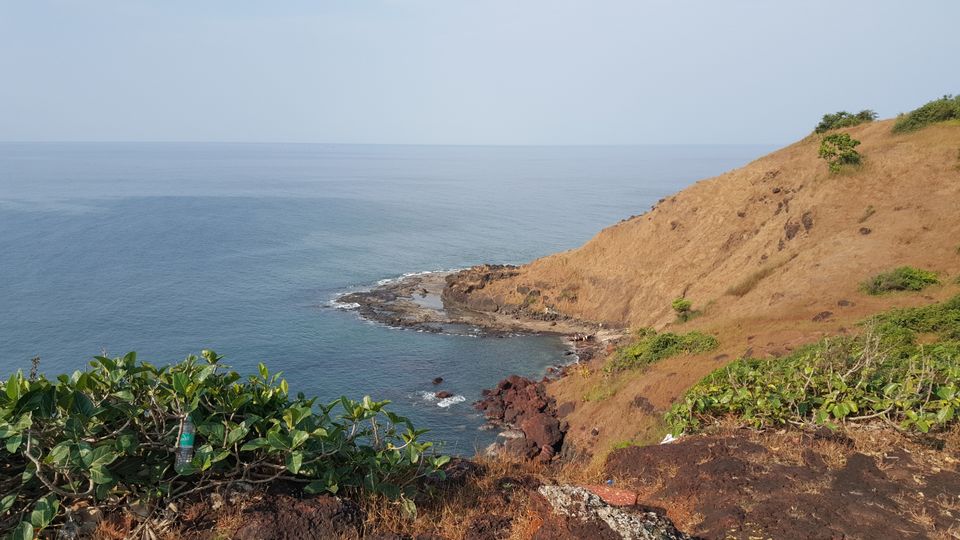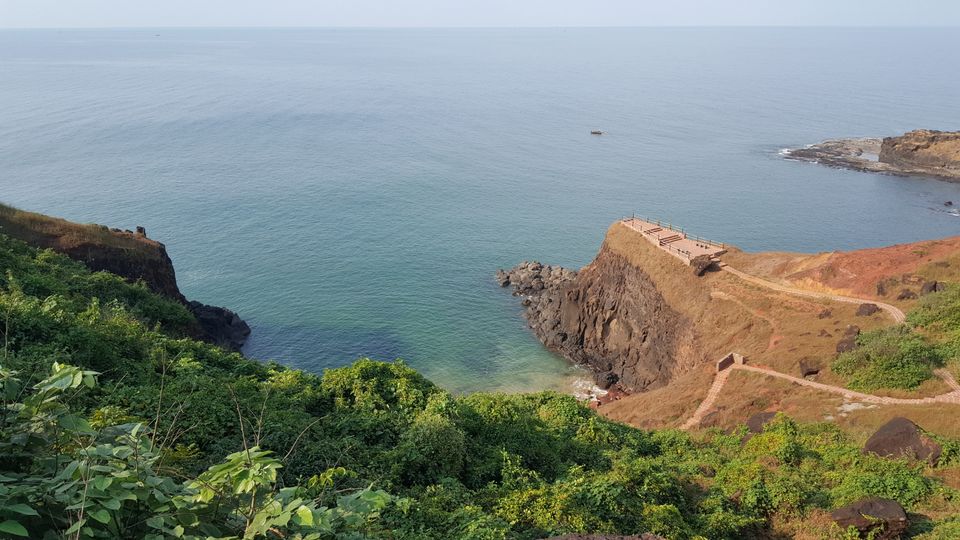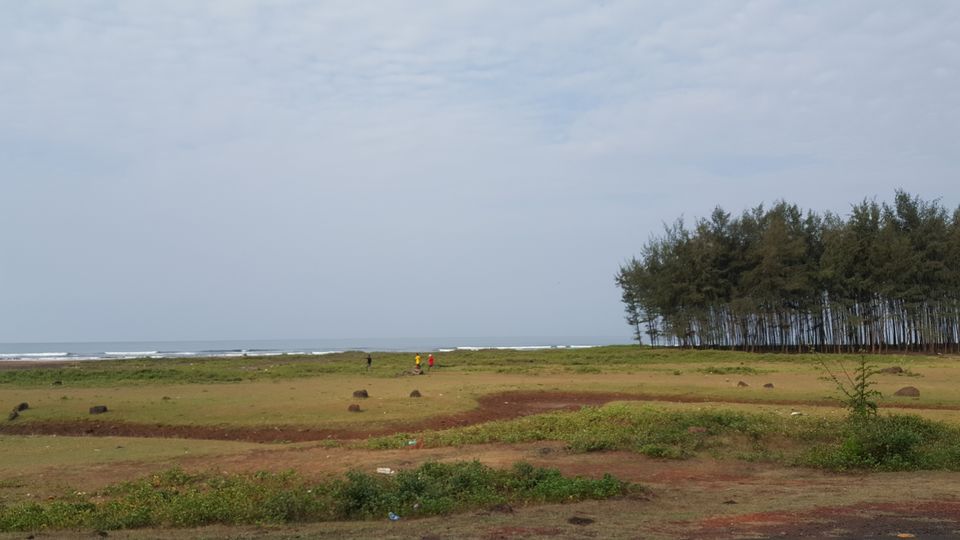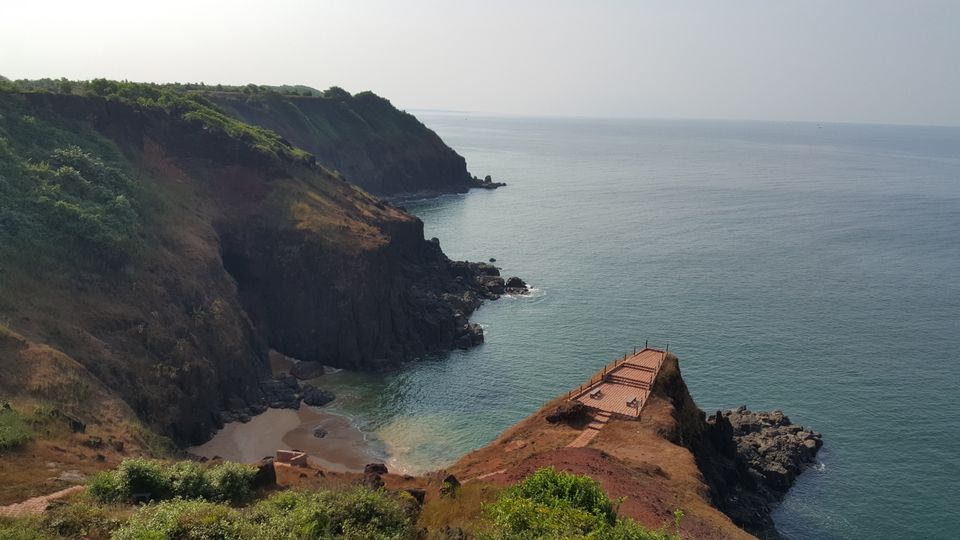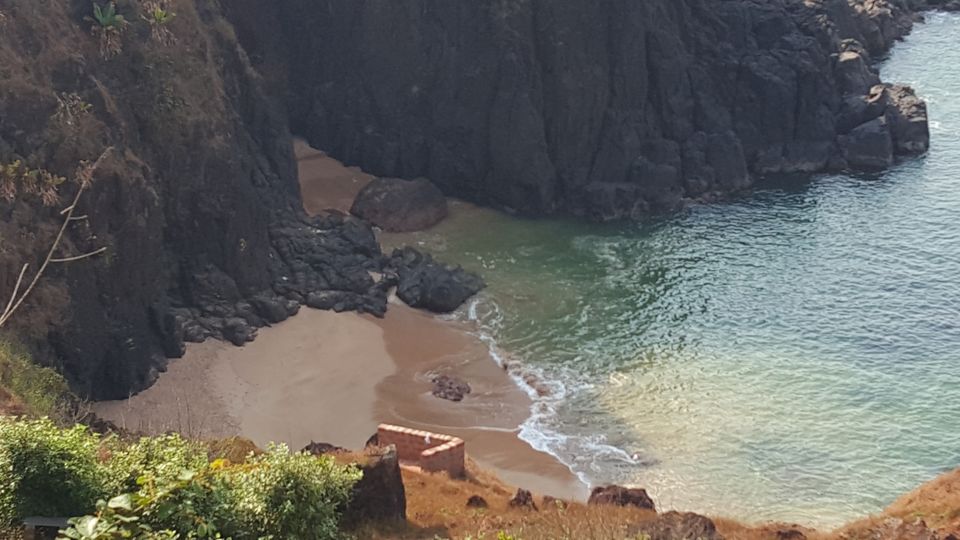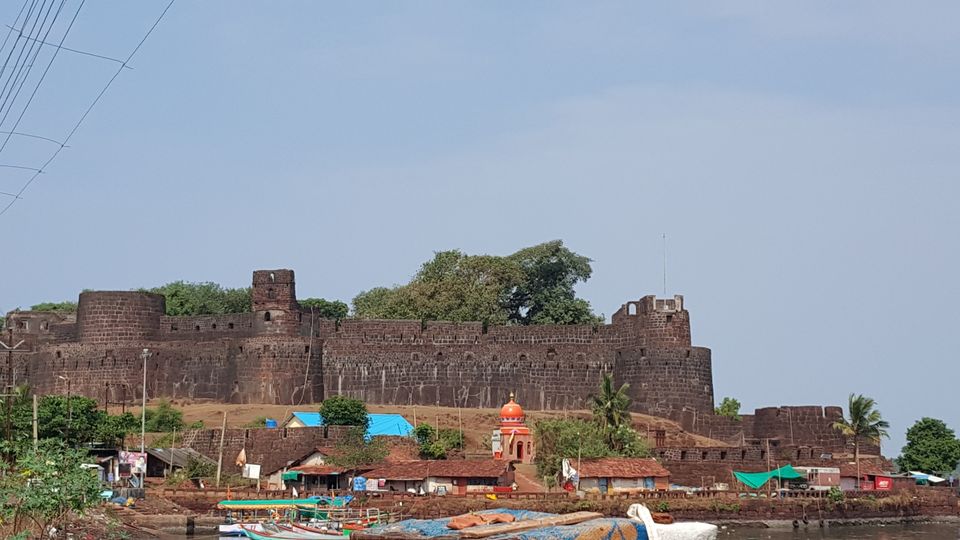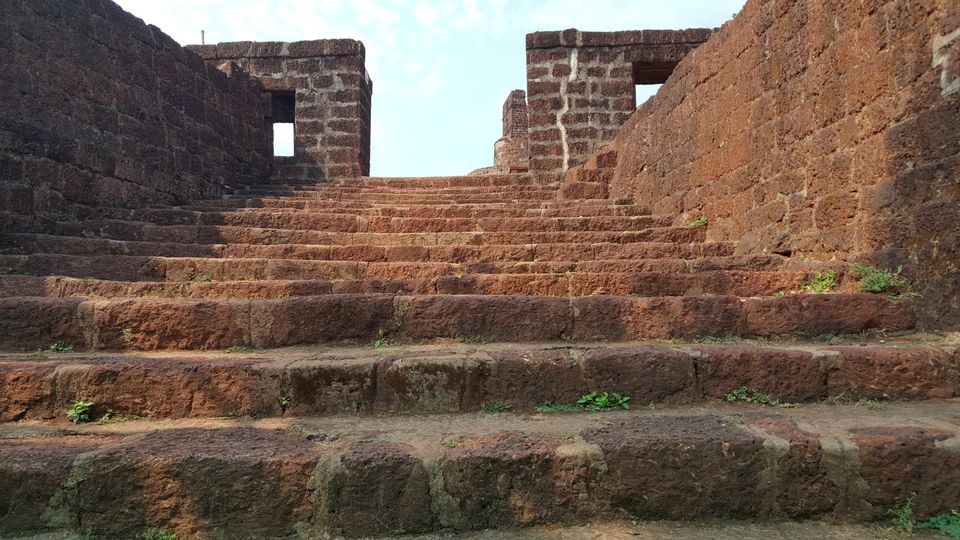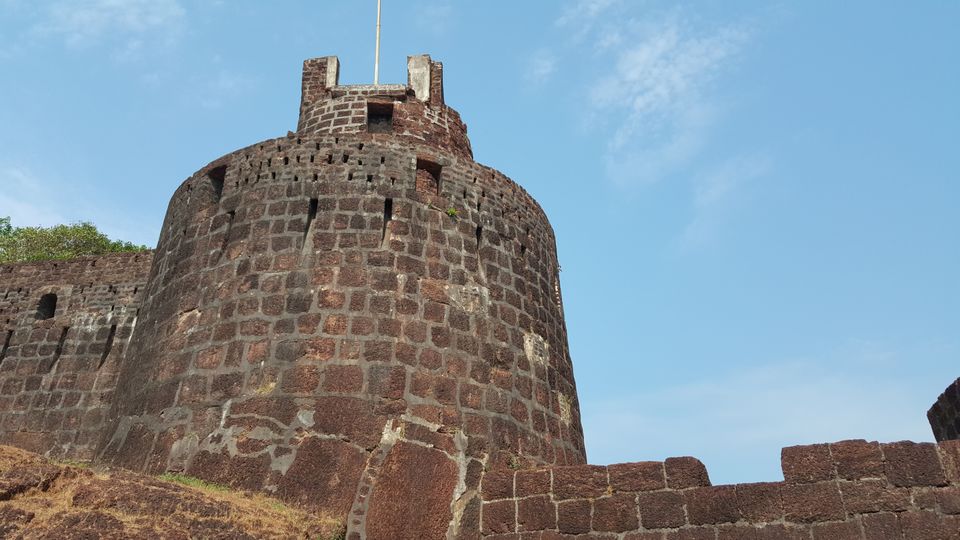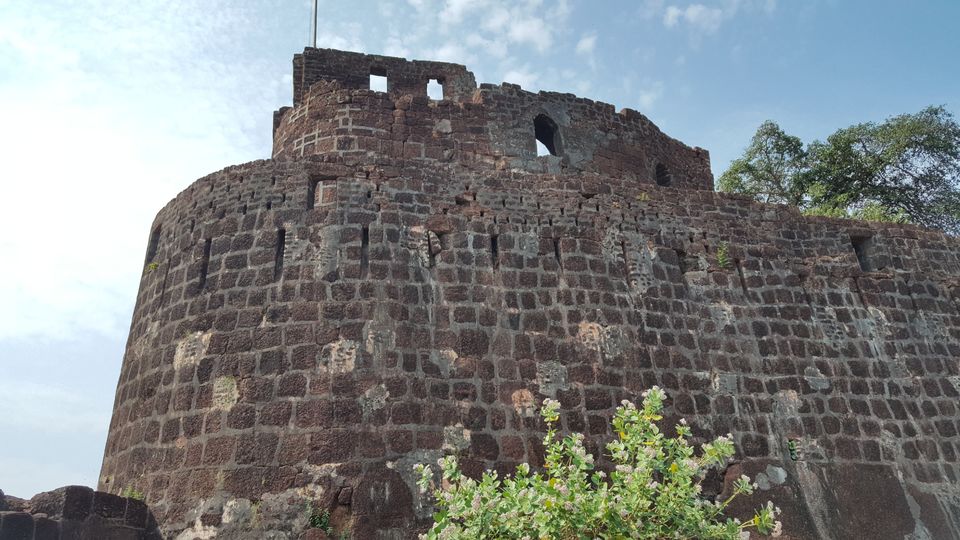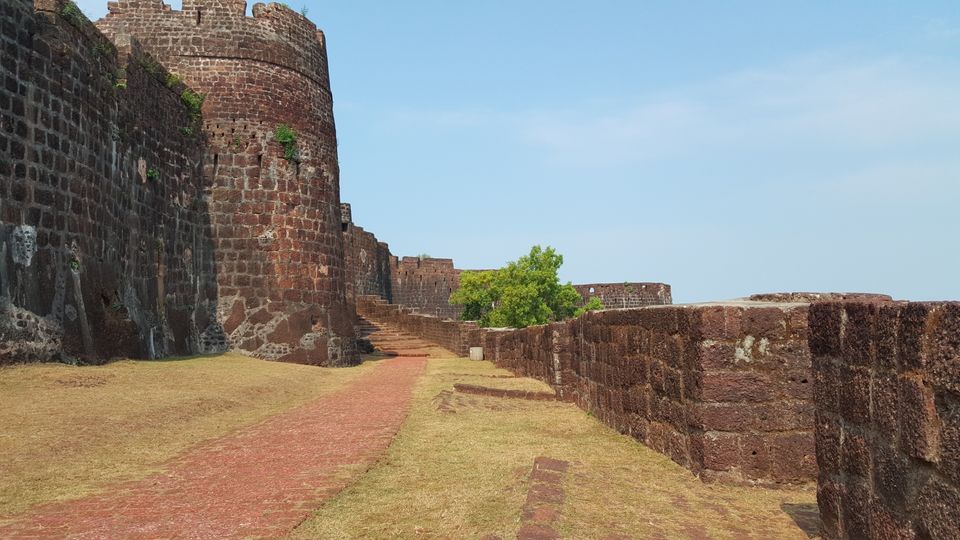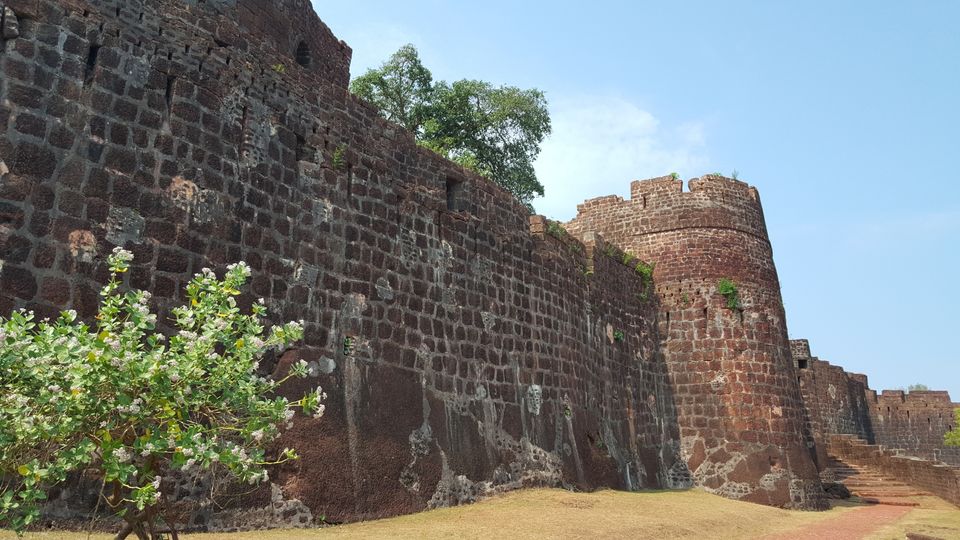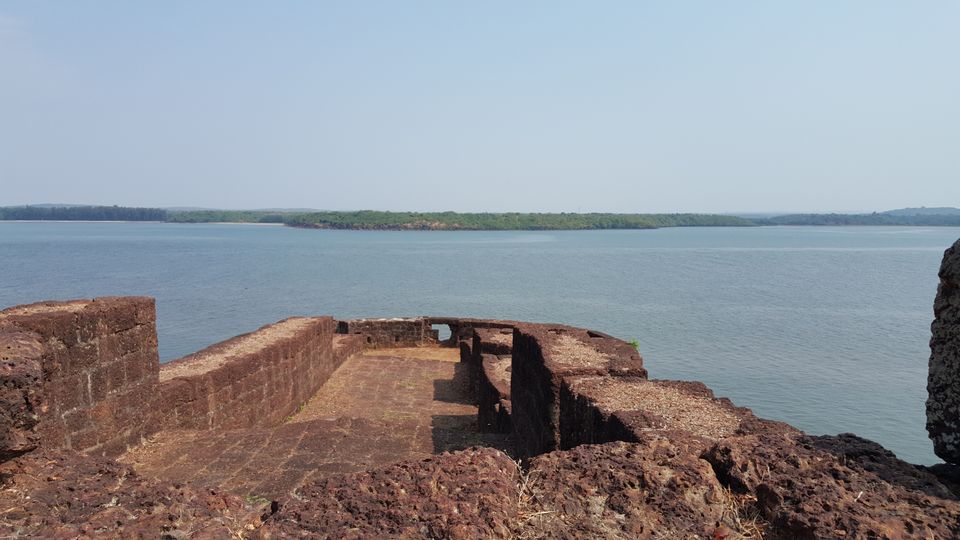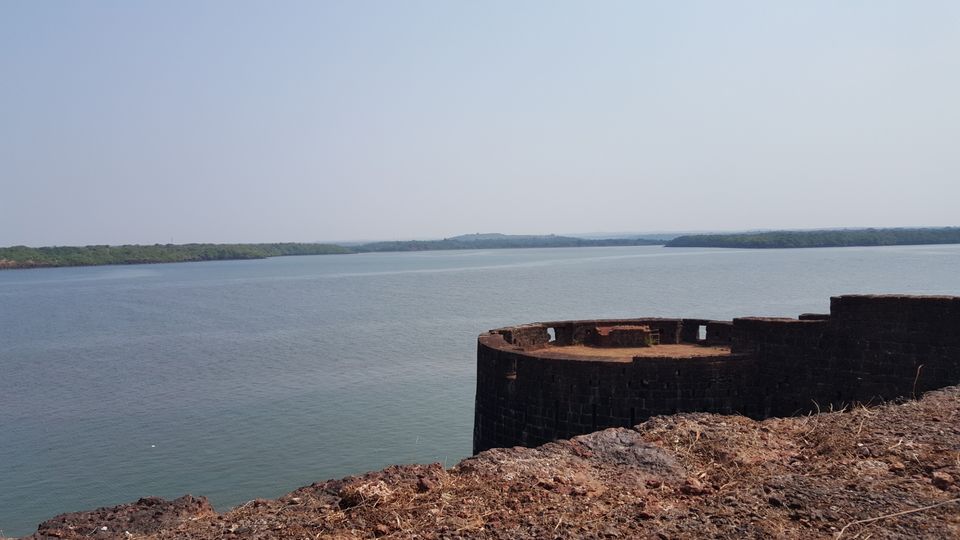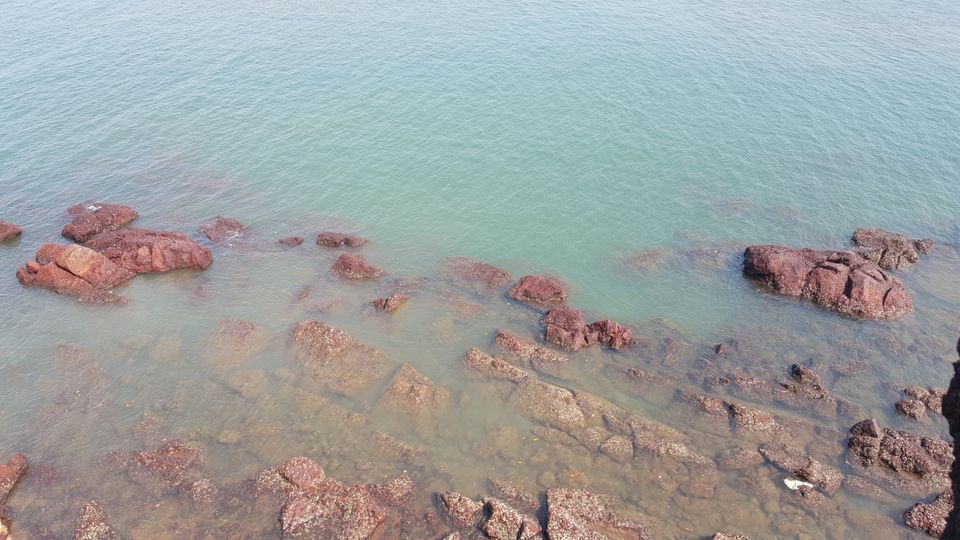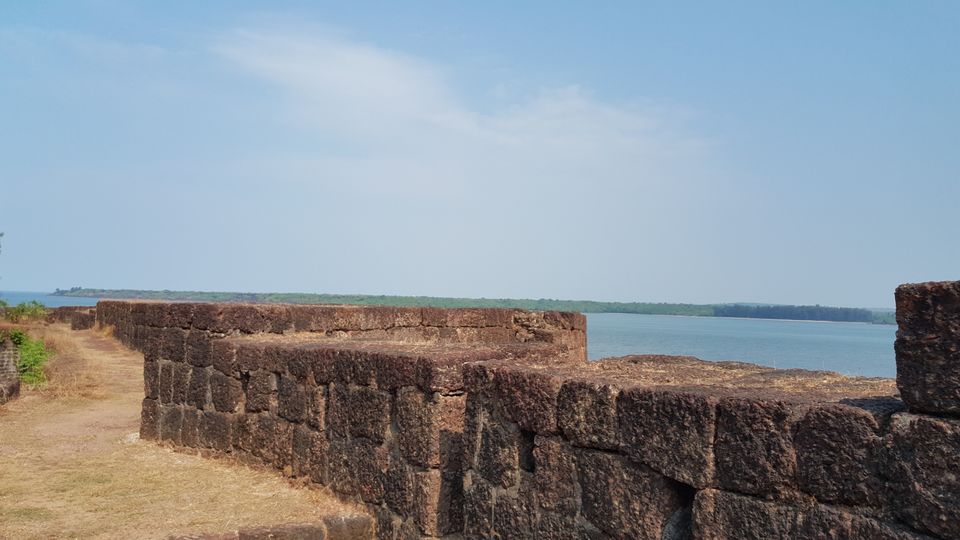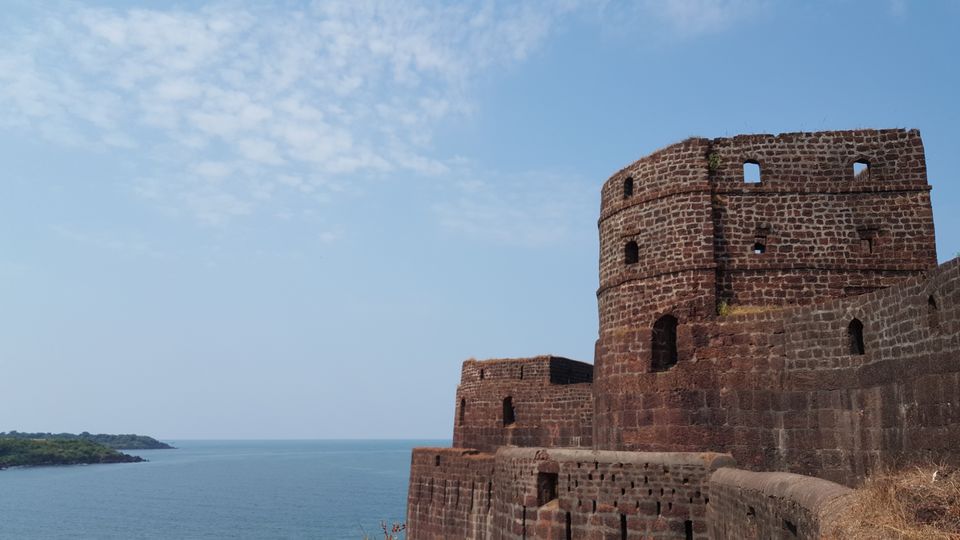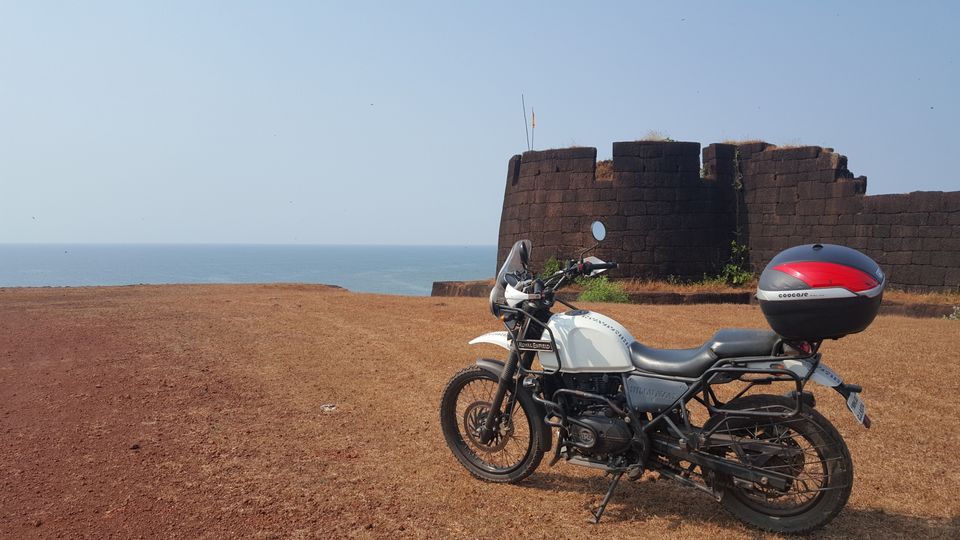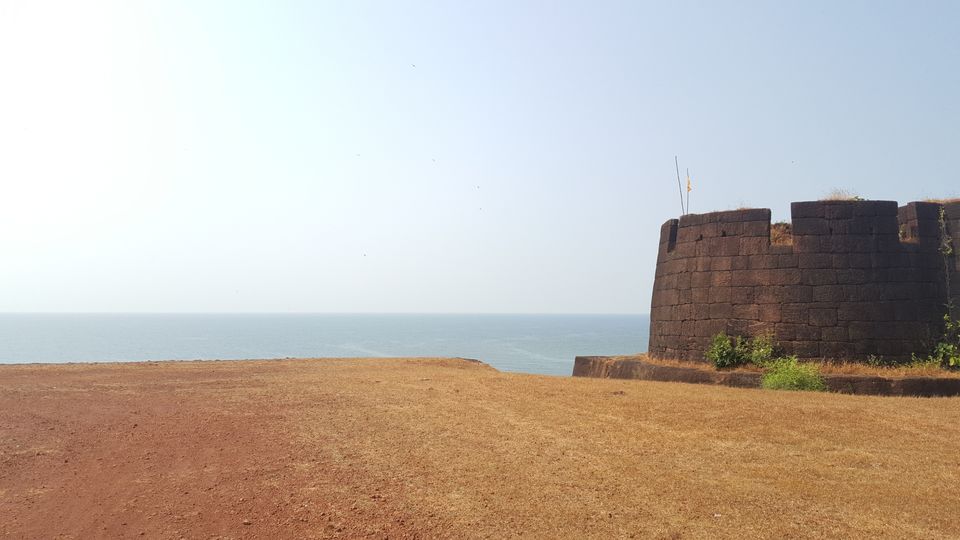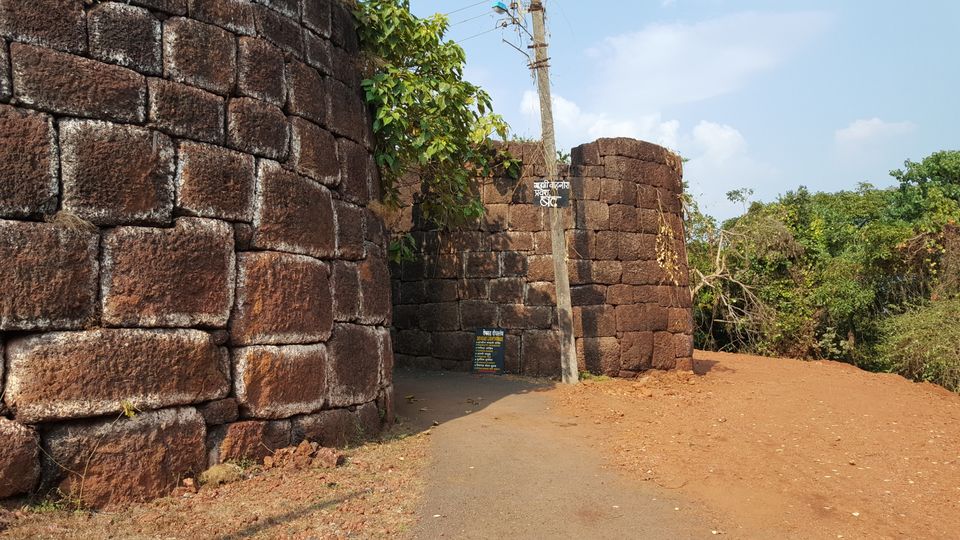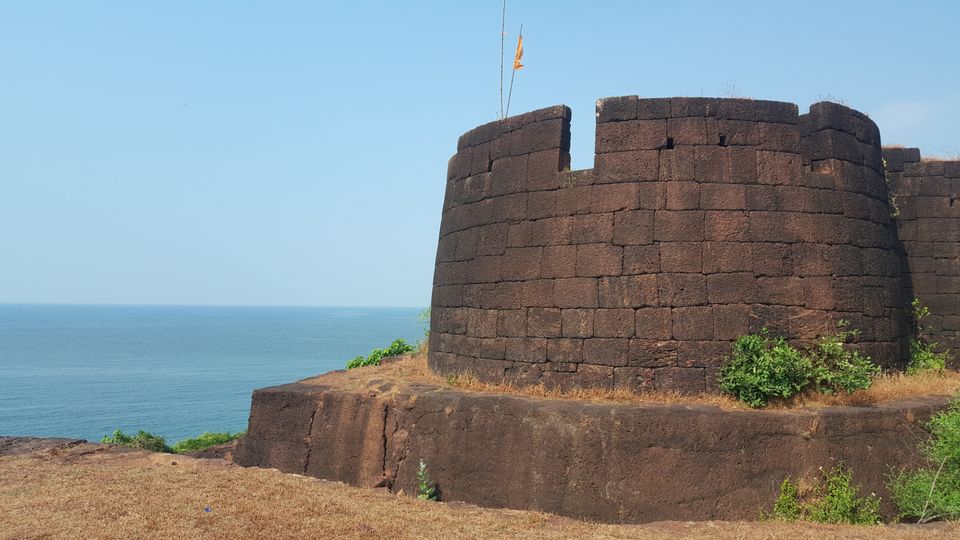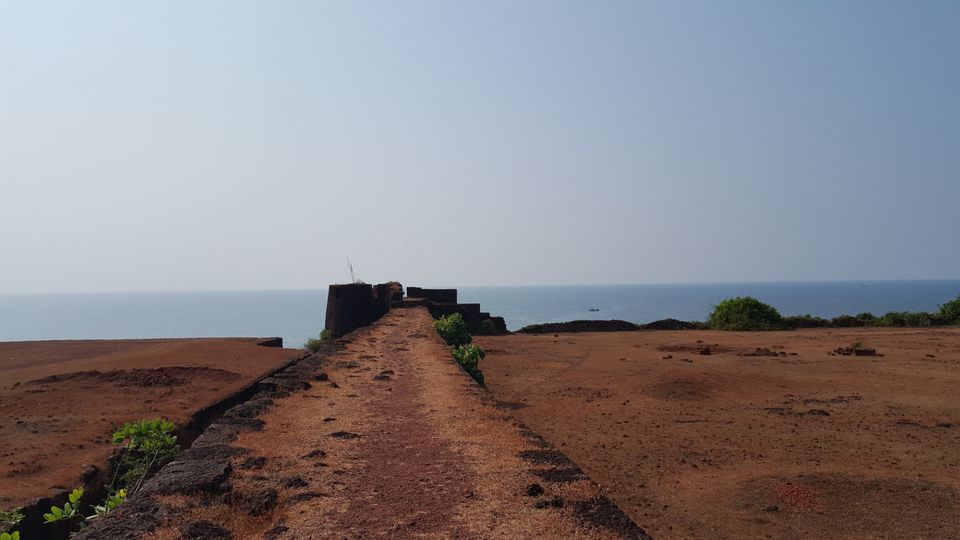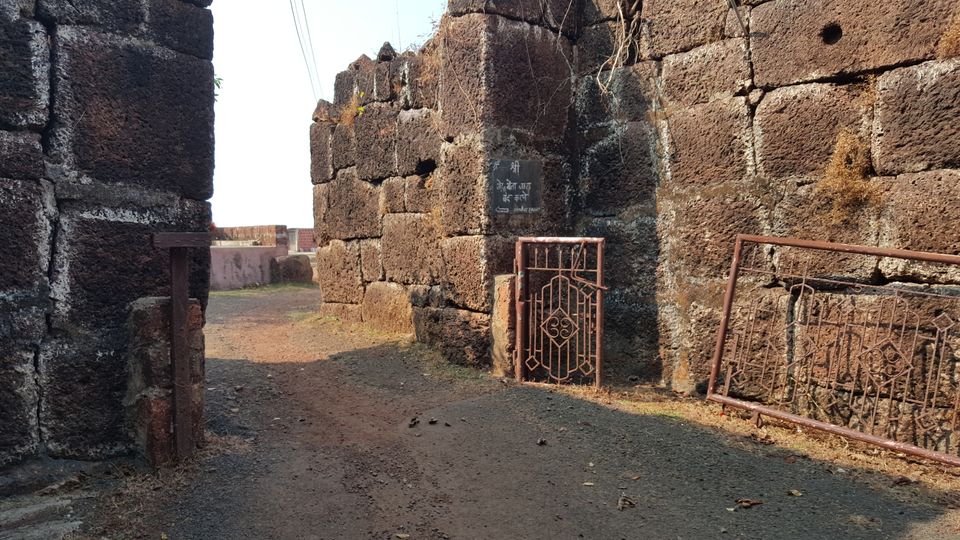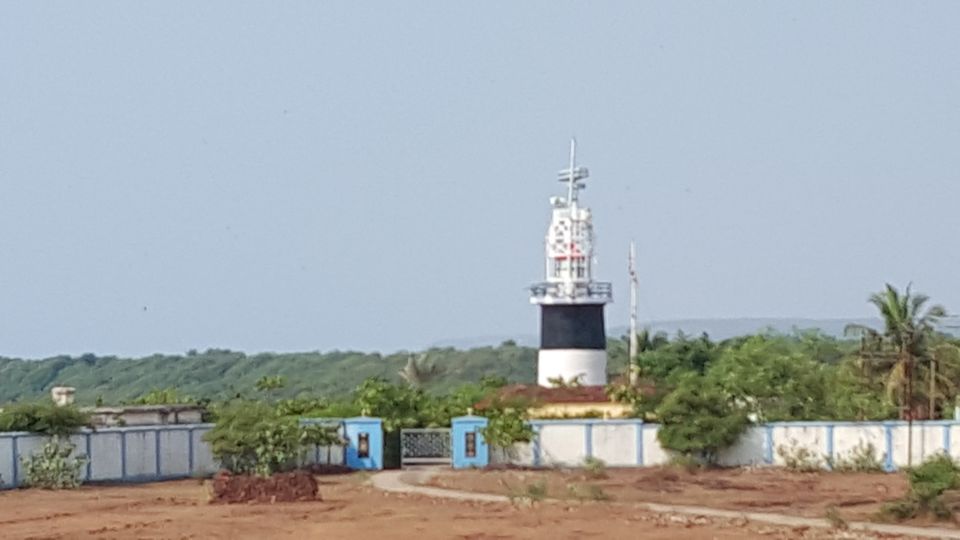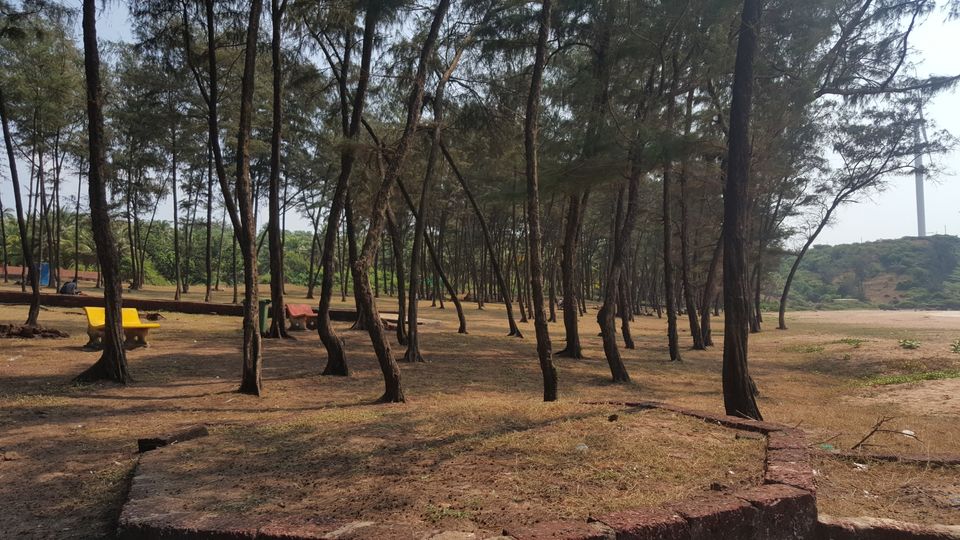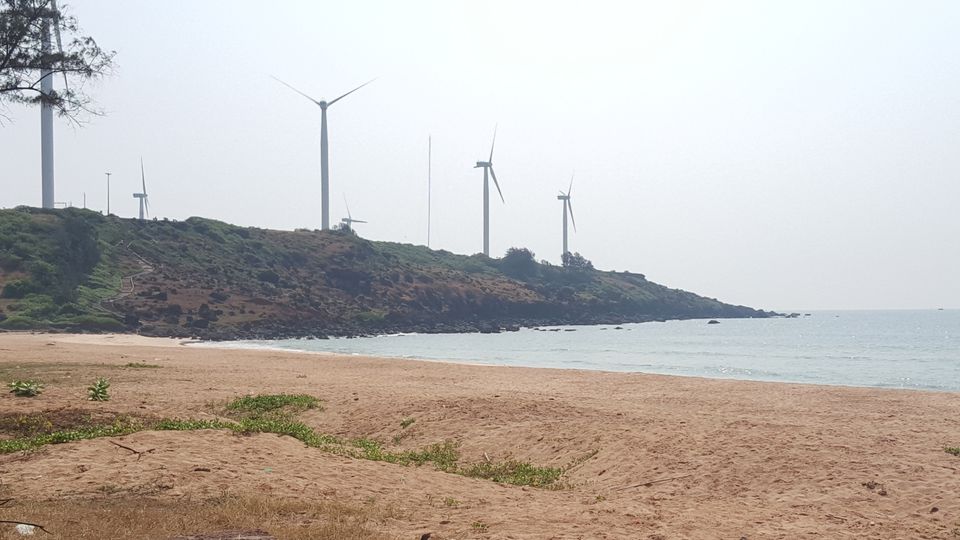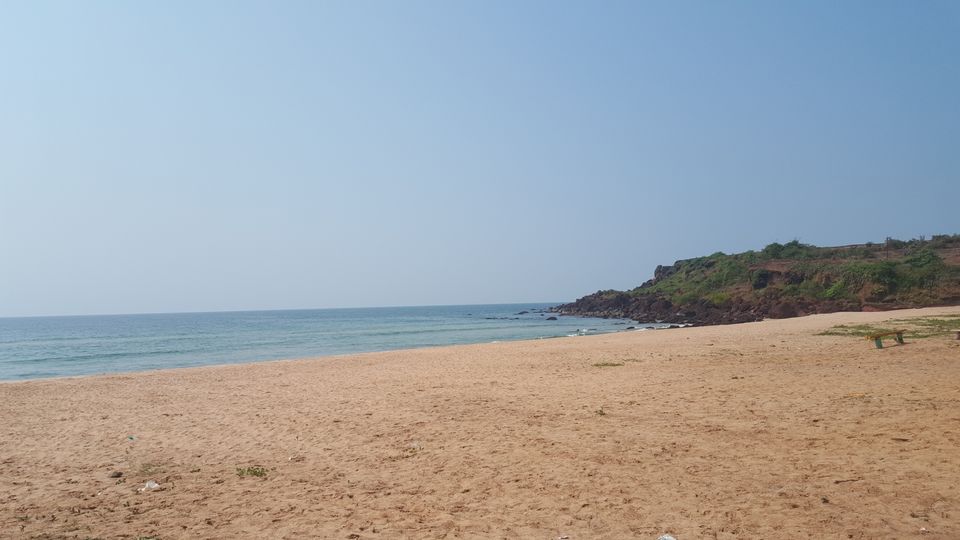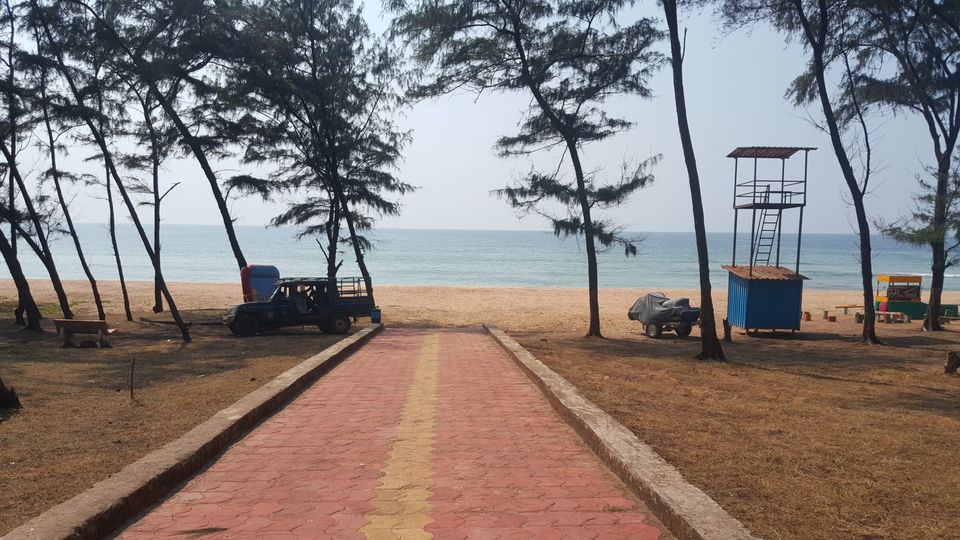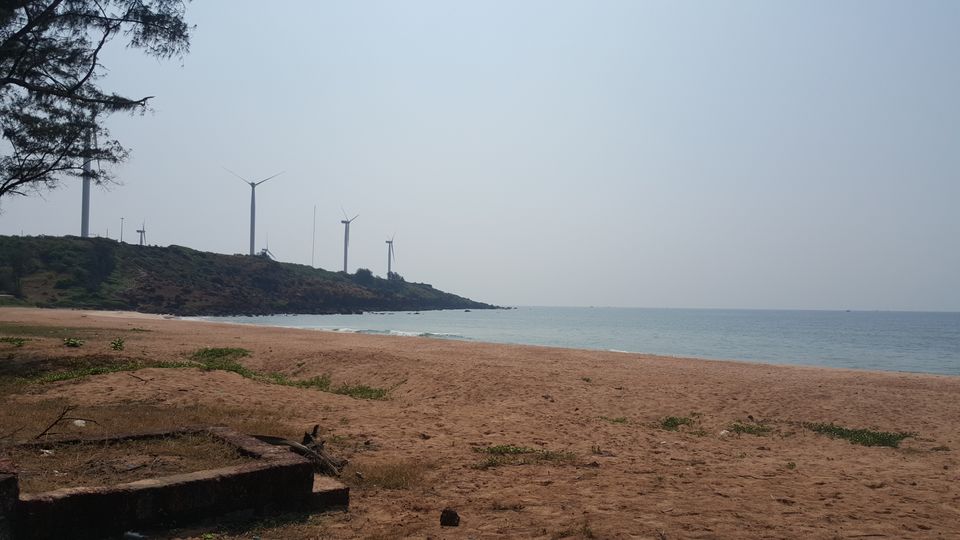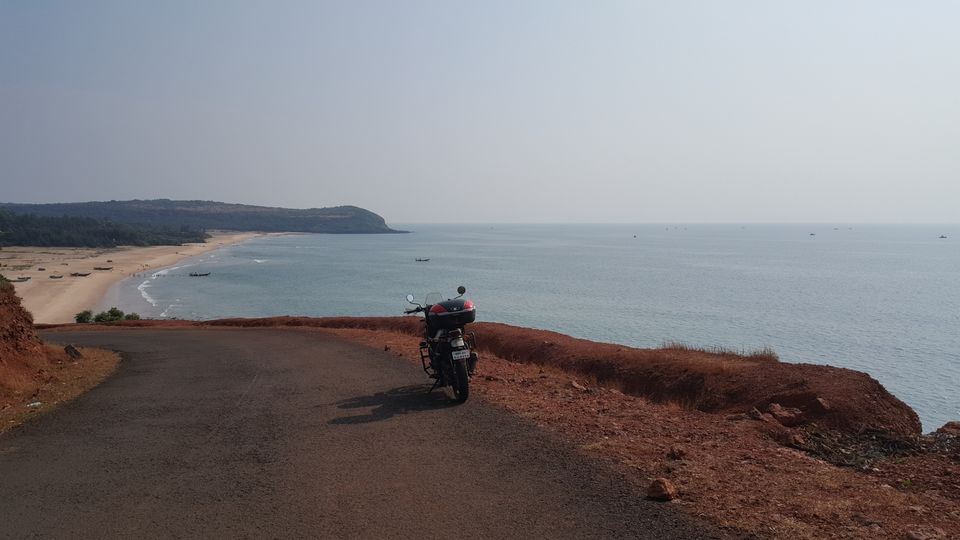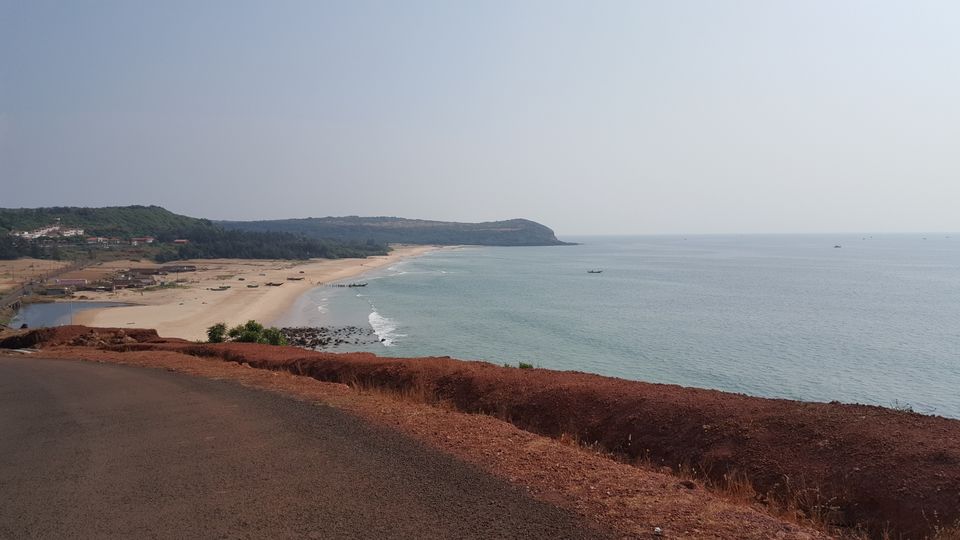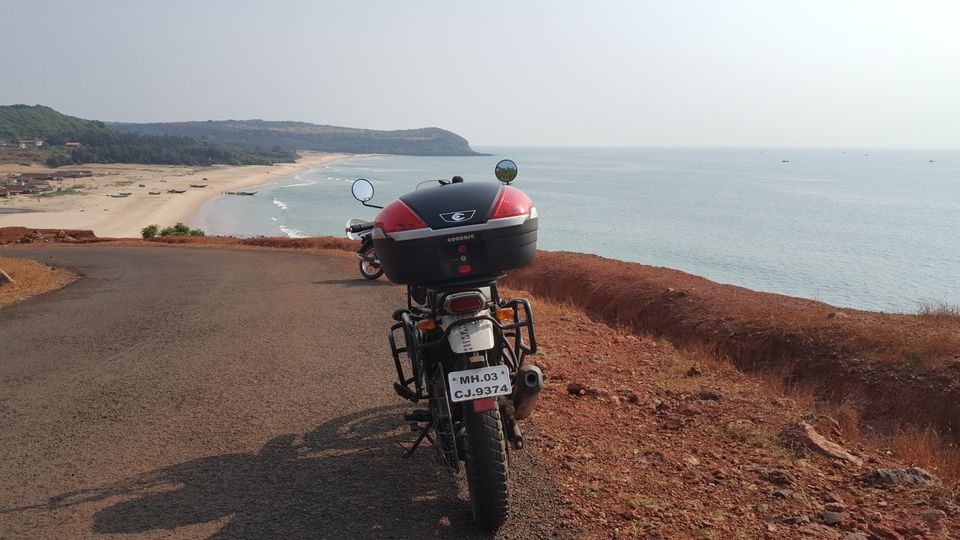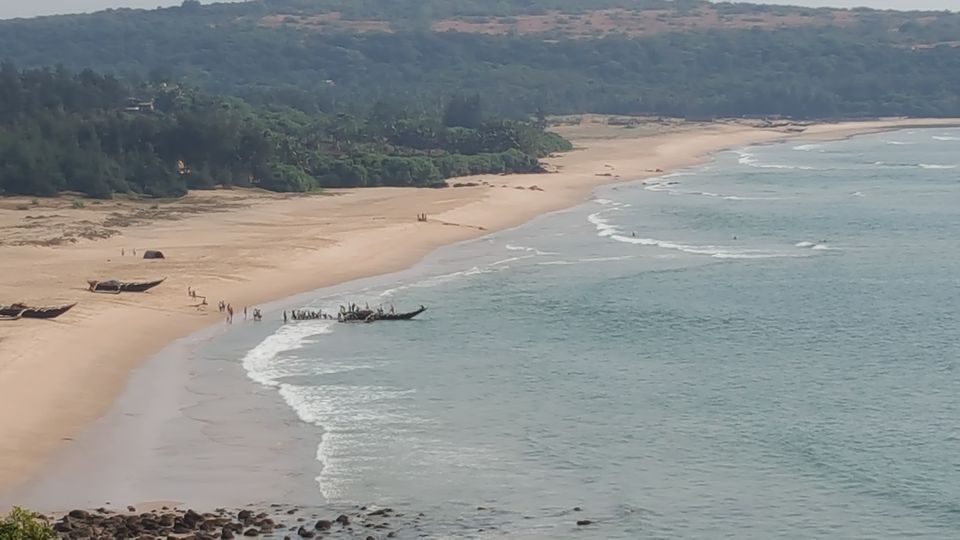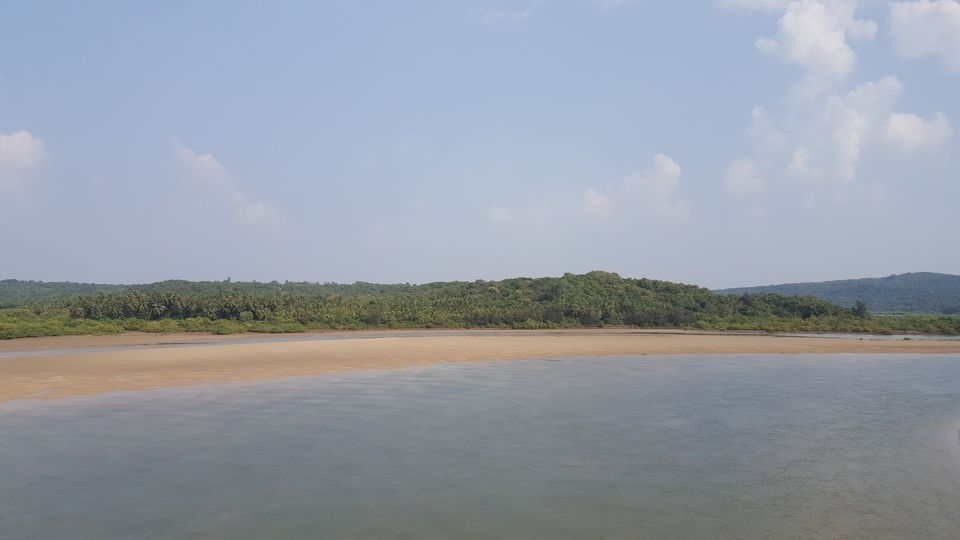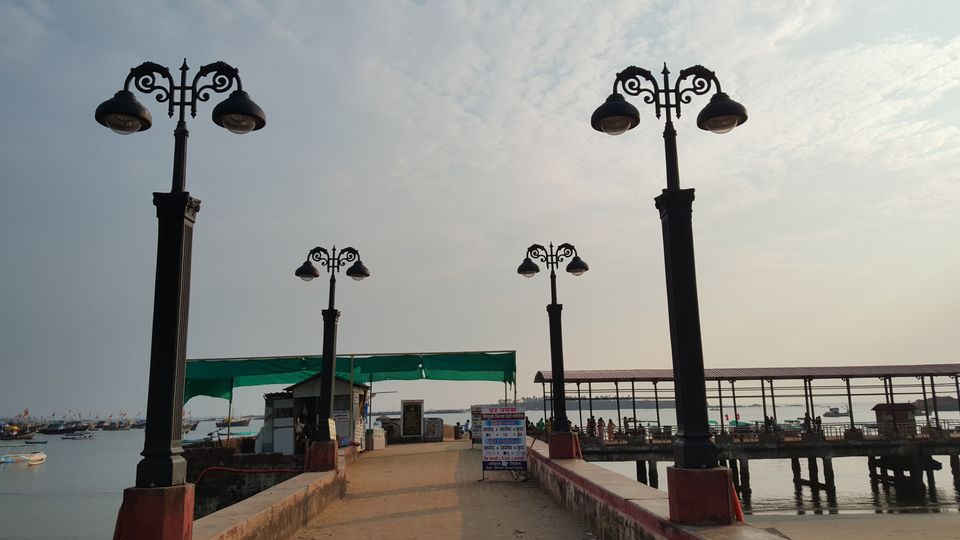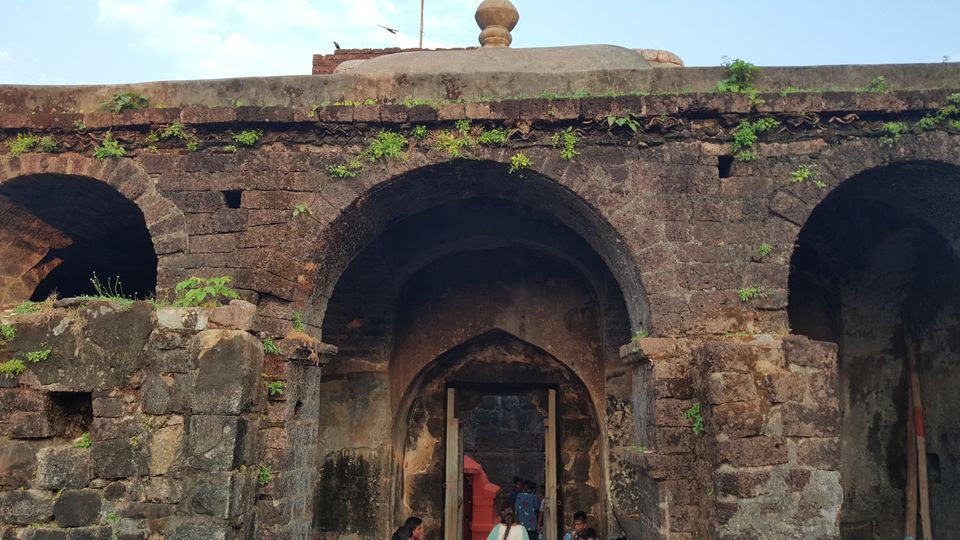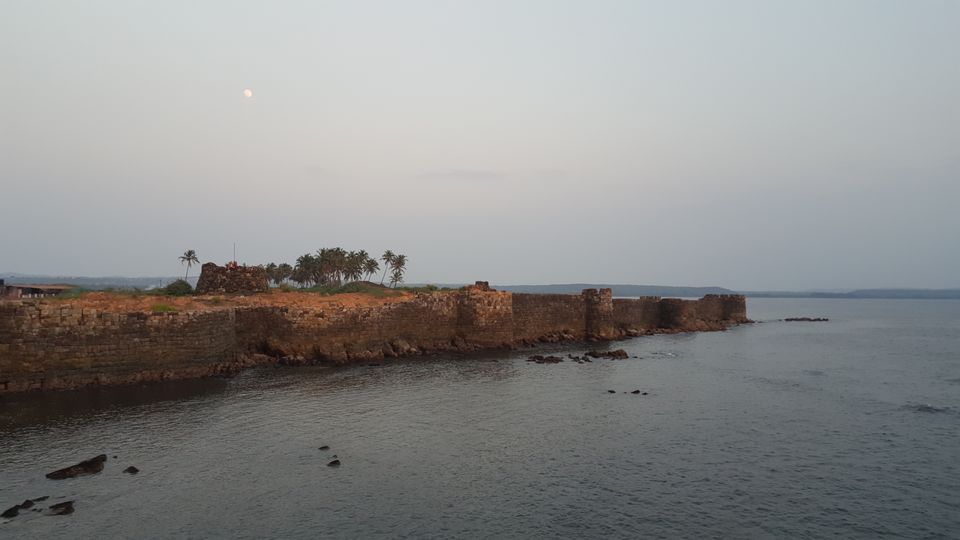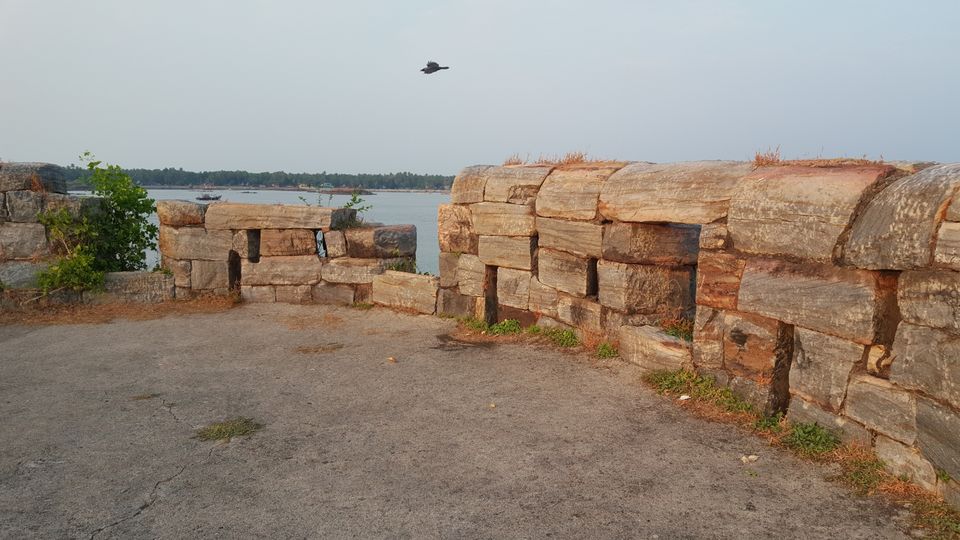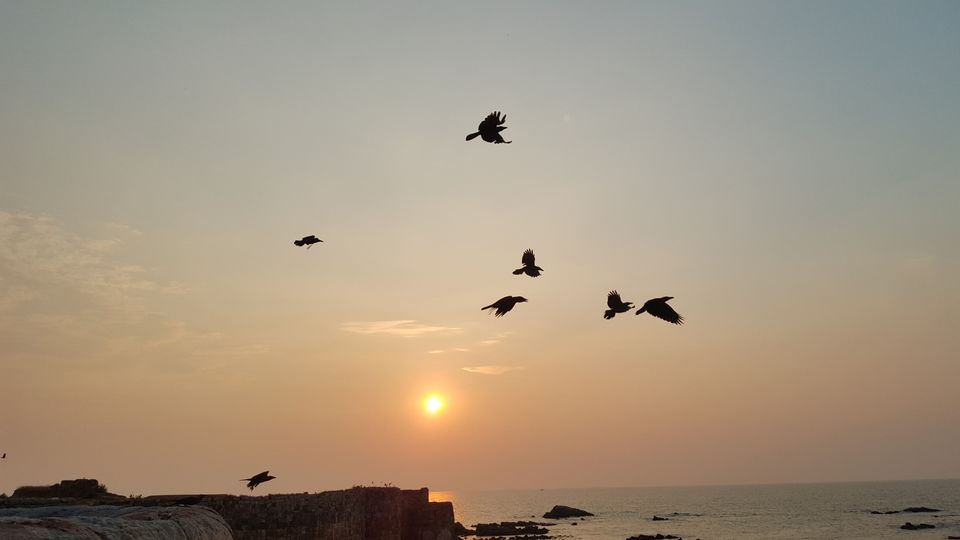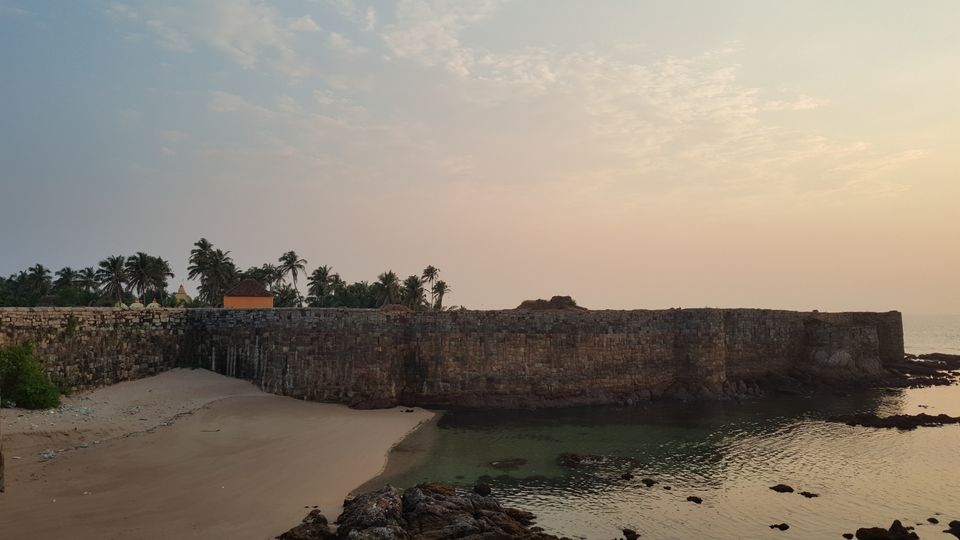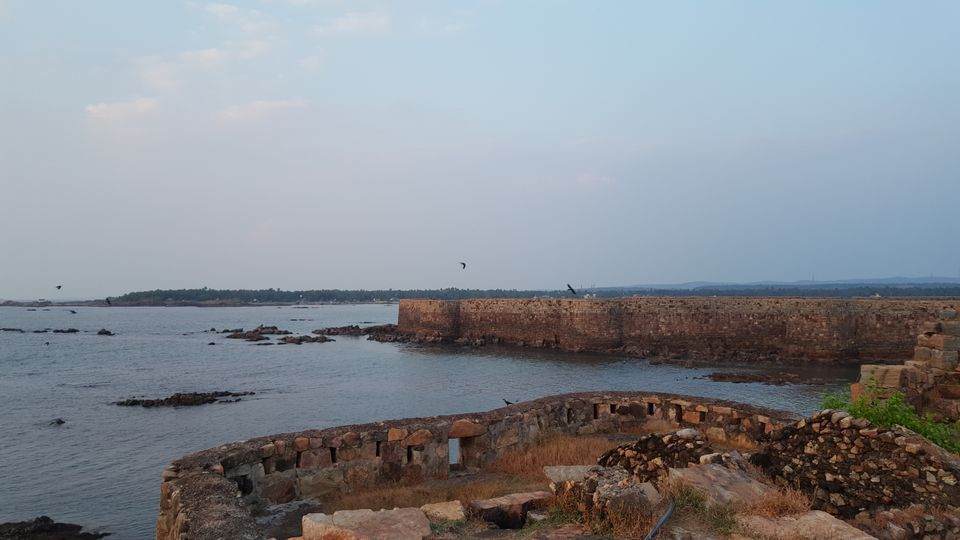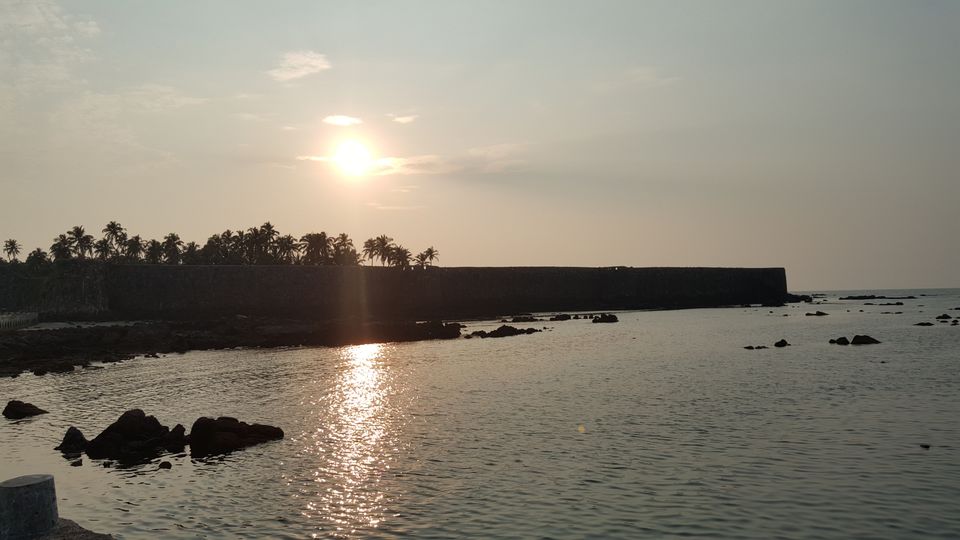 Day 6
So everything was being covered as per the itenary. And for today my friends from mumbai will reach goa by afternoon and I will join them. But before entering goa I had to see 3 forts and other activities as well. The hotel where is was staying through them I arranged for scuba diving and parasailing. The person came and picked me up and dropped me back to the hotel after the activity. Scuba diving was a first time experience. They train us before entering the water and only if we are confident they let us to take a dive. It was a different experience to dive into the sea, from there went to parasailing which gave a whole new view from such a height. Checked out of the hotel and rode towards Devbaug sangam beach after crossing tarkarli beach. Spent very less time as I have to reach goa. Started towards Redi fort to find there no such fort shown in map which was confirmed by a local so clicked few pics of the bhogwe beach and left from there. The next on the list was Nivati fort, but I had a doubt that whether this fort will be there or not. But gave it a try. Reached that place it was somewhat flat land. One of the local person said nothing much left now and that place have been flattened. Met another person he showed some remaining of the fort. It was evening by now and the last fort was terekhol fort which lies between the maharashtra and goa border. Reached that place by 6.15pm and came to know that it closes by 6pm upon requesting and telling that I have come a long way from mumbai he allowed me. This is a small fort which has a church inside it and a part of it has been converted into a cafe. Came out form it. Went close to the jetty to find the ferry service was suspended due low water and it may take time to resume. So took the road towards goa as all the points to be covered for the day has been done and my friends were waiting at Baga for me. It took some 1.5hrs for me to reach there. Finally reached goa by 8 pm after a long tiring ride and met my friends at Baga.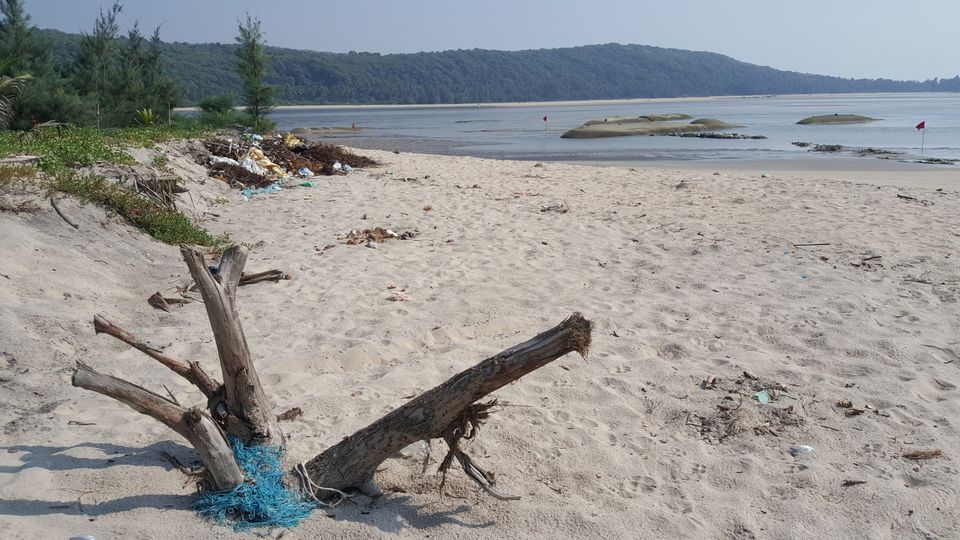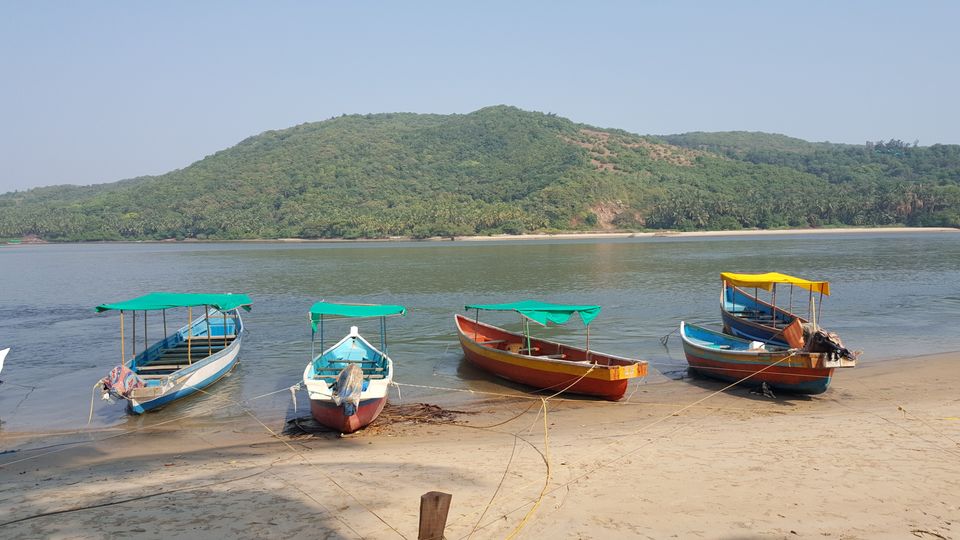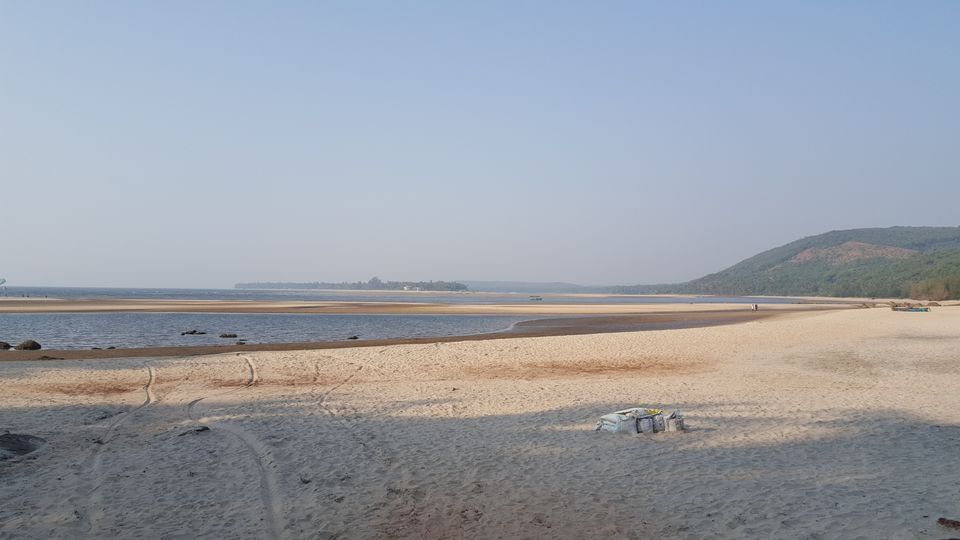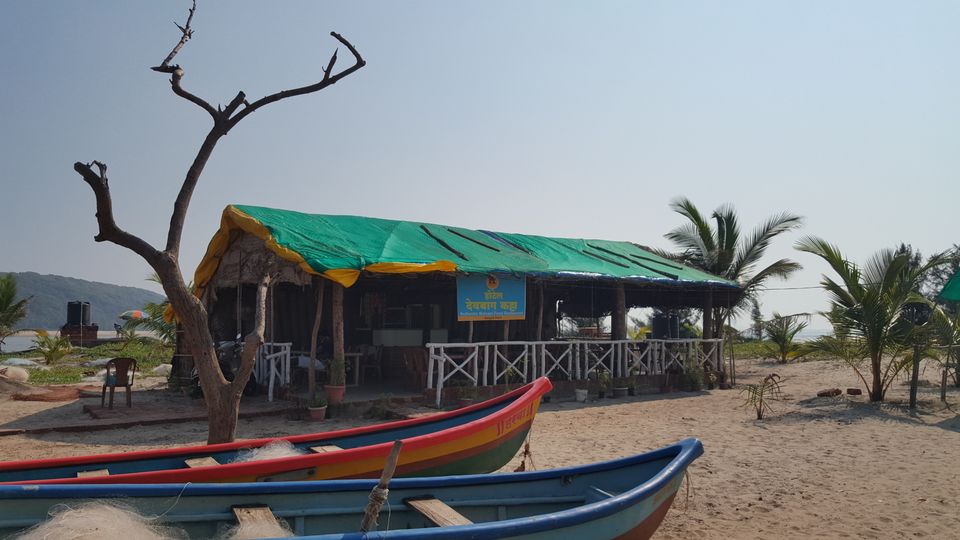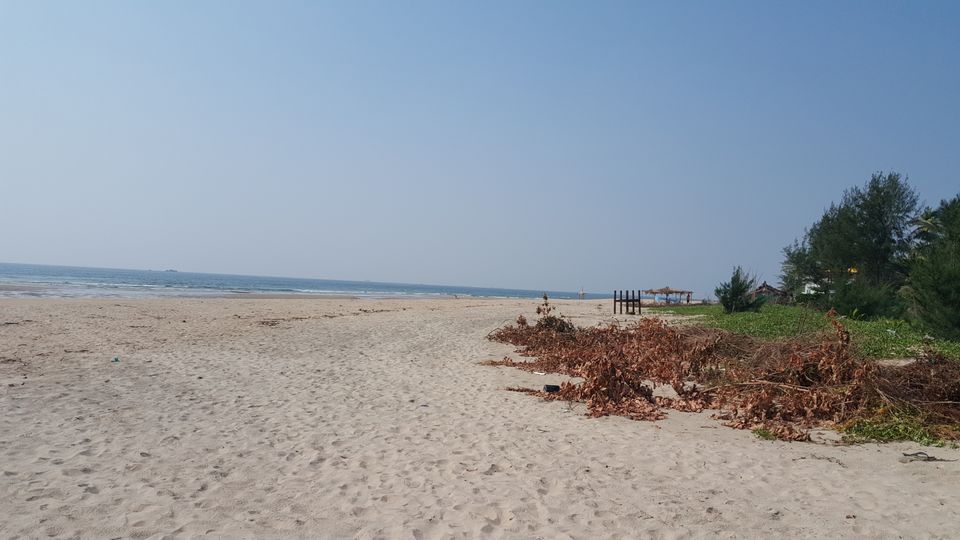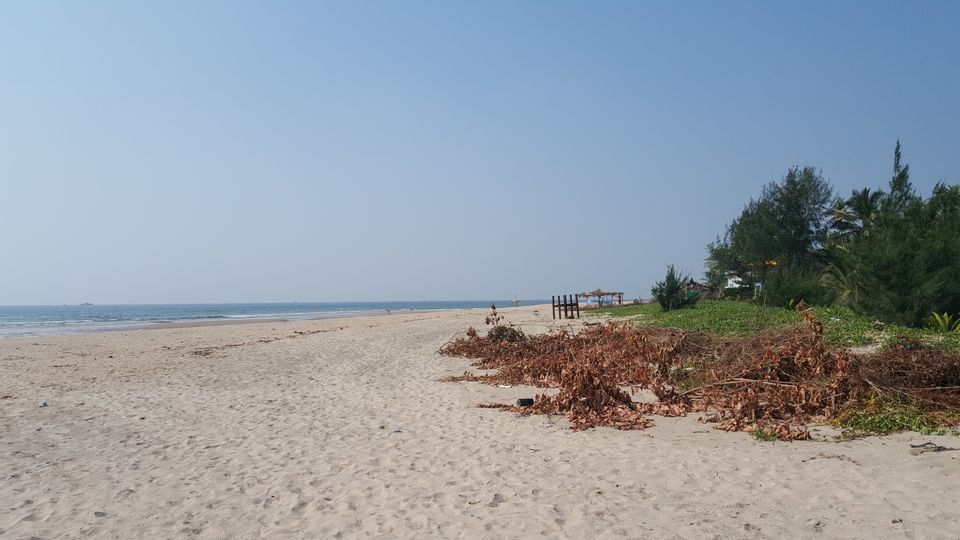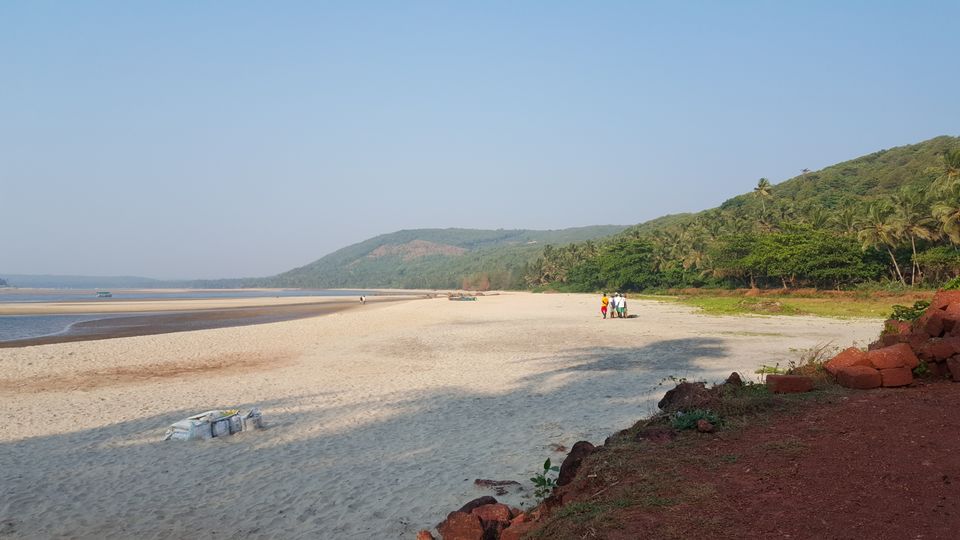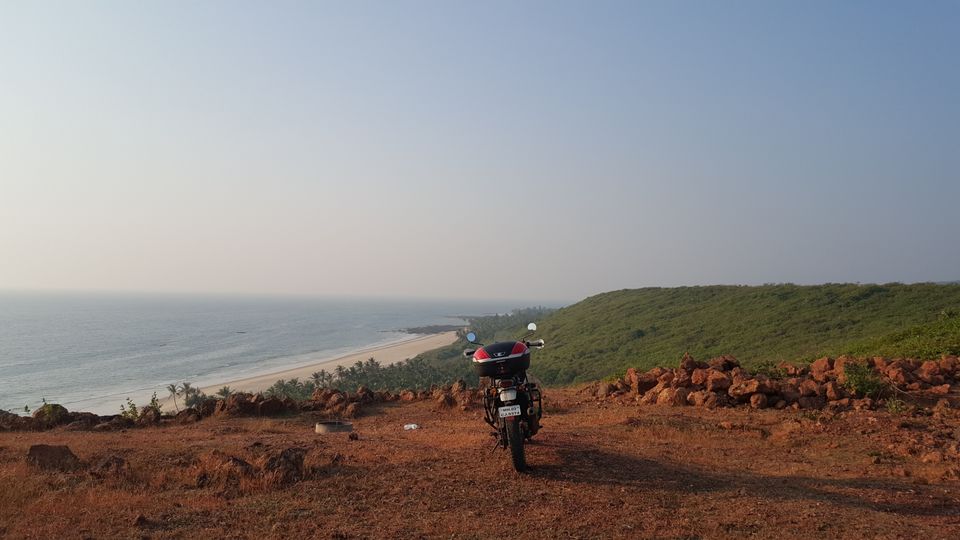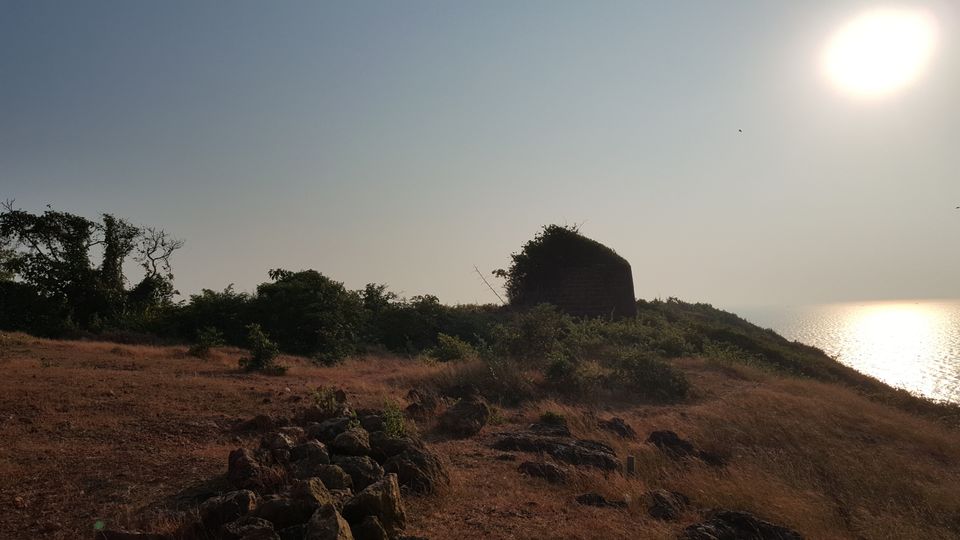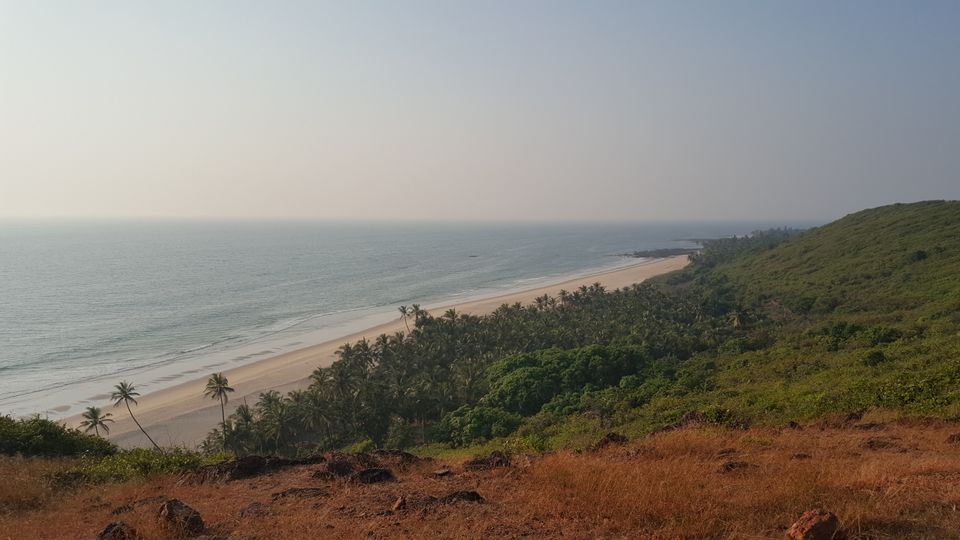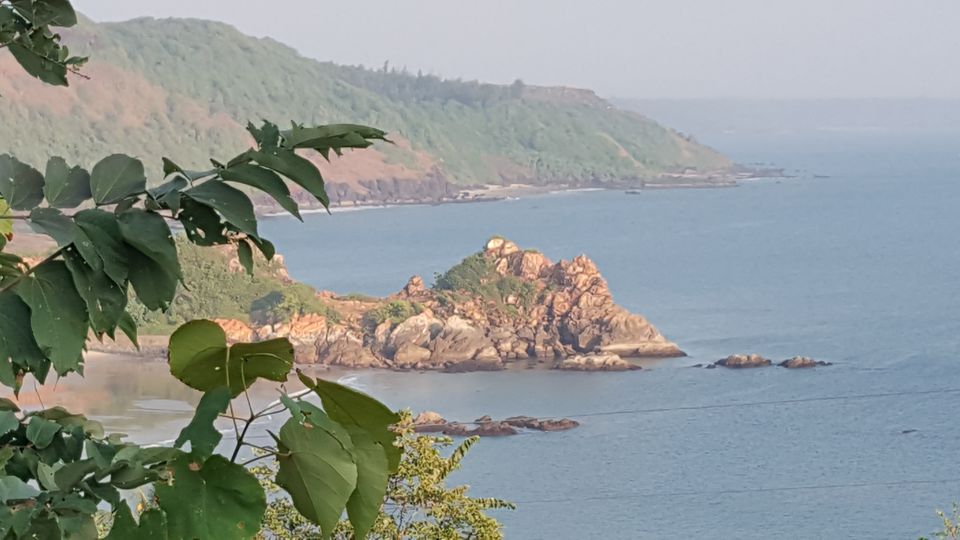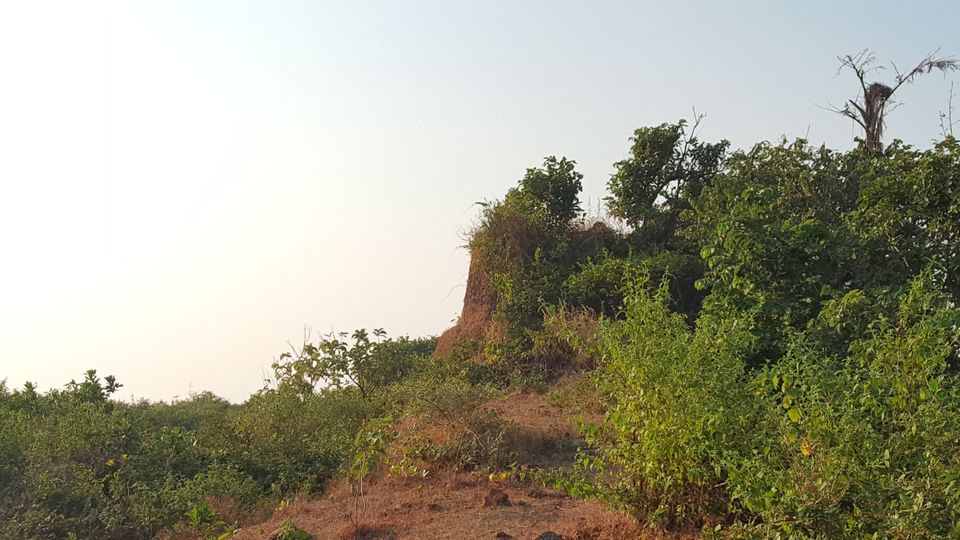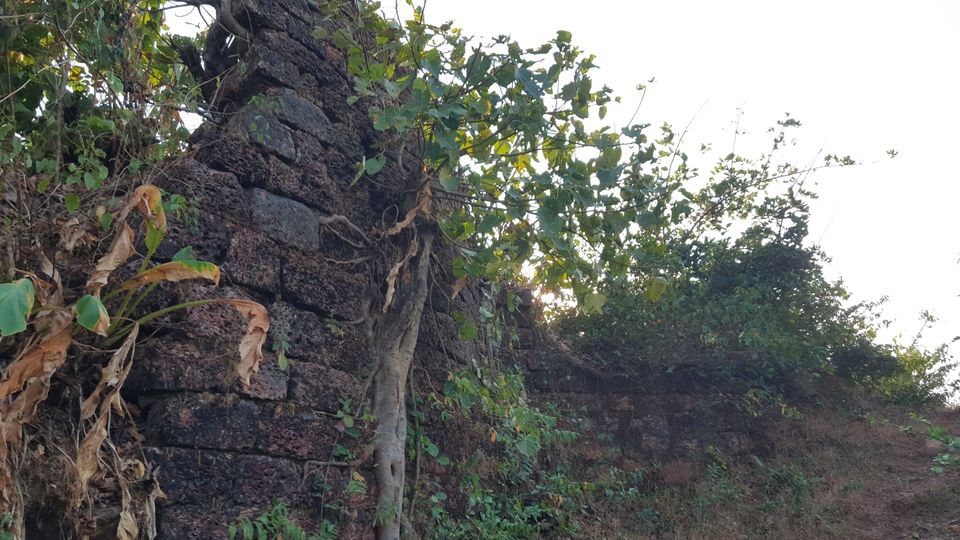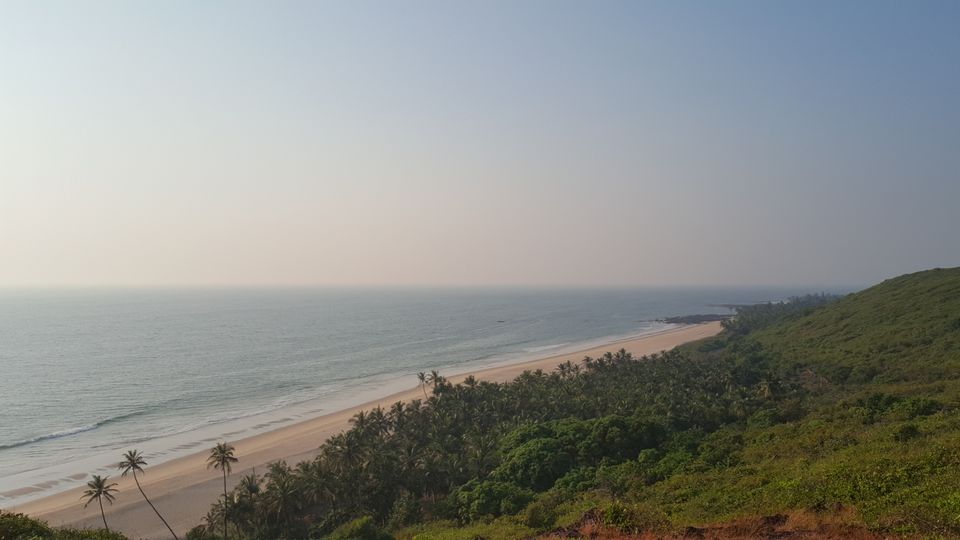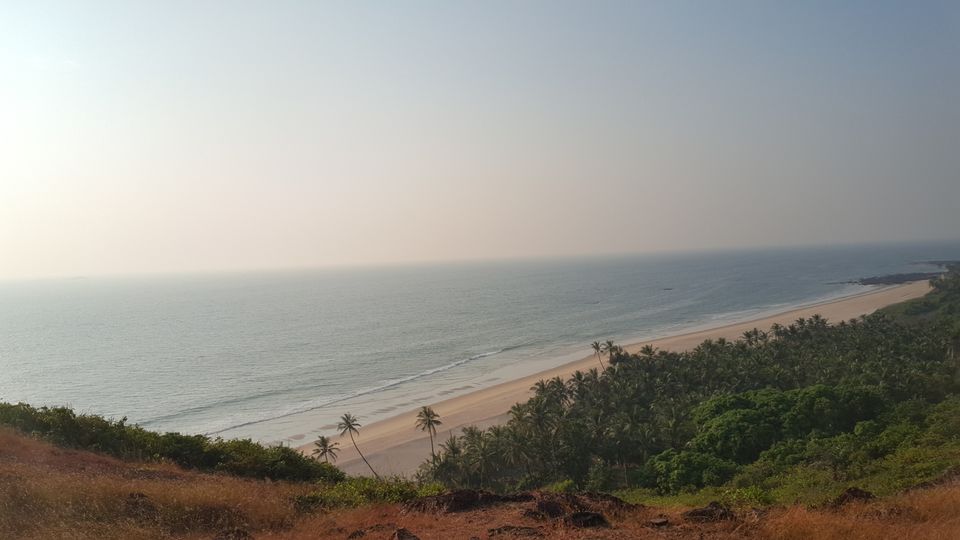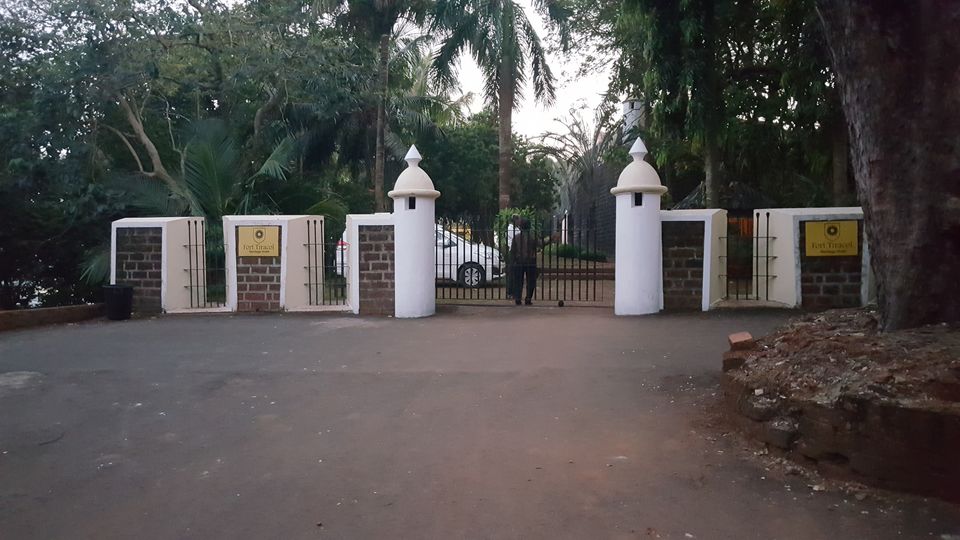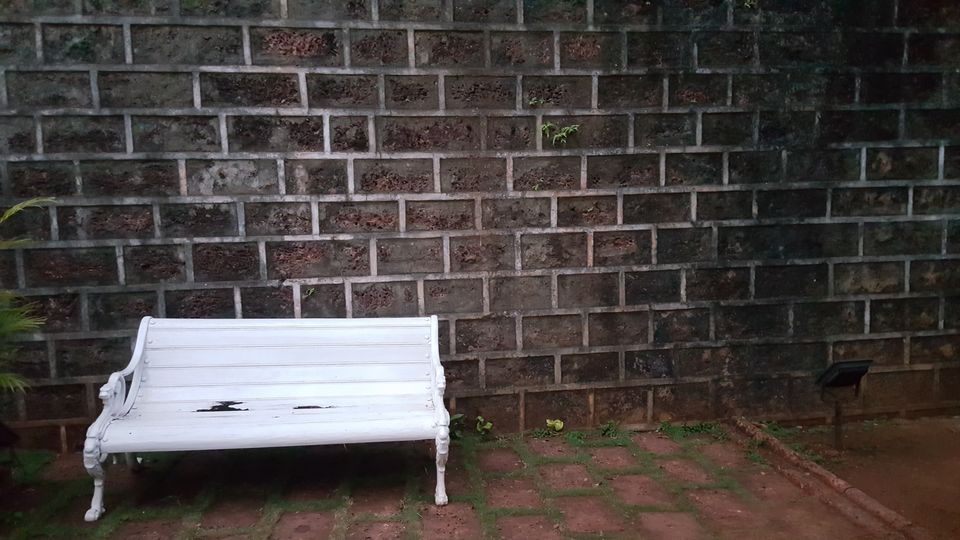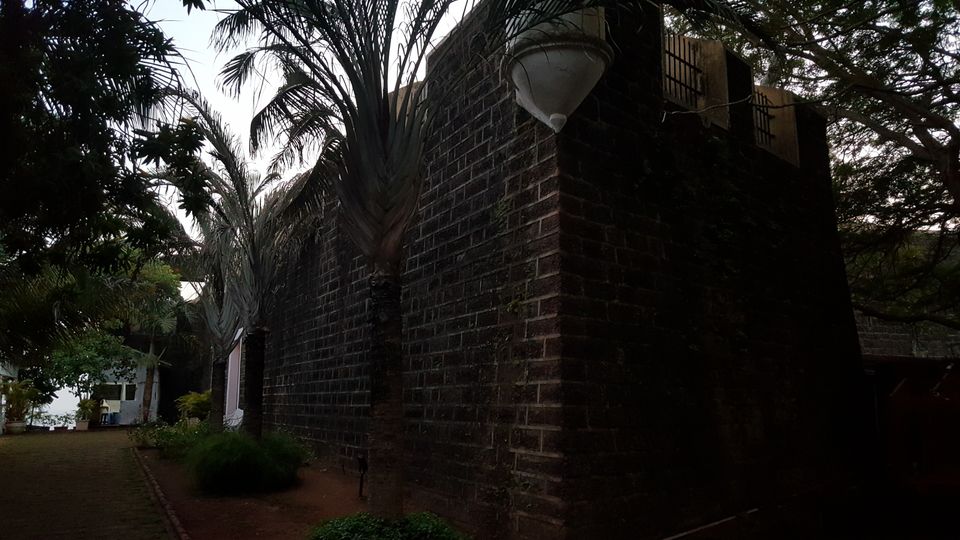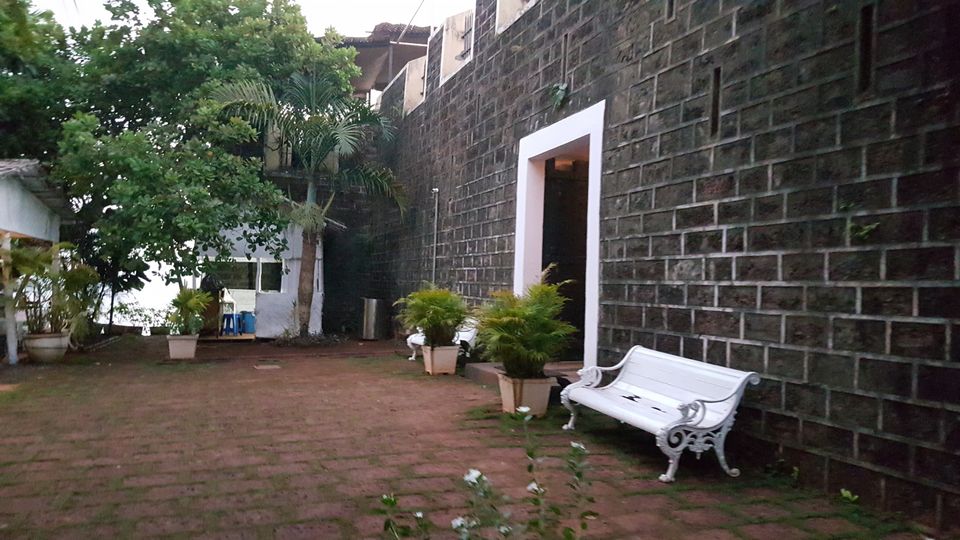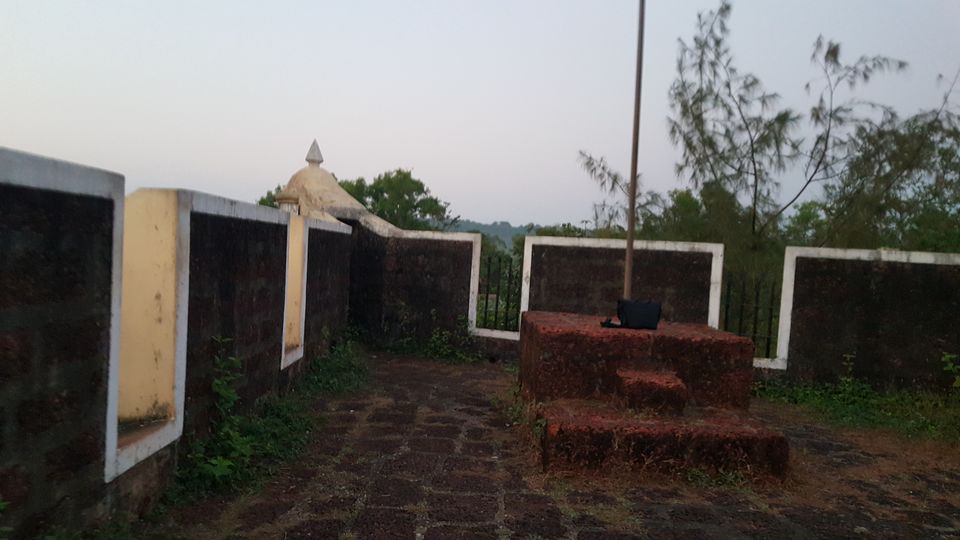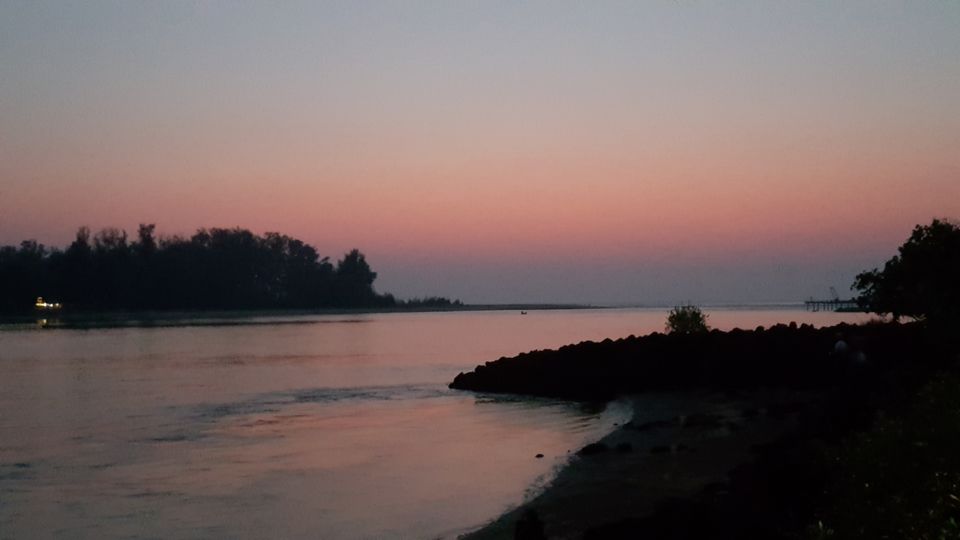 Day 7
As we all met yesterday and when friends meet there is no limit for conversation, so it went on till 4am after which we went to sleep. So we got a little late and set our foot outside. Normally people visit only beaches in goa, so we wanted to do something different. I had my bike and asked rest of them to hire a 2 wheeler and started towards Dr.Salim Ali Bird sanctuary. There is free ferry crossing to enter and exit it. Upon reaching there we bought the tickets,we knew that in order to spot birds we have to be here early morning or evening and it was already afternoon now. But we have it a try. Couldn't spot much birds rather we can say no birds, but walking through the carved route between the mangroves was fun. We spotted some crabs and mudskippers which looks like fish but it can stay out of water and it can walk on mud. From here our next destination was savoi spice plantations. So by evening 4pm we reached there. The entry cost is 350rs. We were given several welcome eatables like 2 sweets, chakli,kokam drink with some herbs, banans,watermelons,etc. You can also order lunch and pay separately for it.It takes some 45min to 1 hr to explore this place and the owner himself will come and explain you. This place is quite connected to the nature and you will be explained about the plantations of various spices and other trees. People who love nature can visit this place or else can skip this. We also came across a snake while going through the plantation, but it was more afraid of us than we were of him. After coming out it was already 5.30pm and we wanted to move towards st.augustine church ruins but one of the scooter started giving pblm and before we could solve it was past 6pm and it was getting dark so we skipped it. And started towards our hotel. Before going to the room I had to go to a special place which is Baga itself. That is the royal enfield garage cafe. This place has a cafe, royal enfield showroom and small museum of old model royal enfield dating back to 1944, few modified version of the current models and a scale model. I could say this is the most loveable place for a person like me. Took my time here, I was very happy that I got a chance to come here. Finally went to the room freshened up and everyone went out for dinner.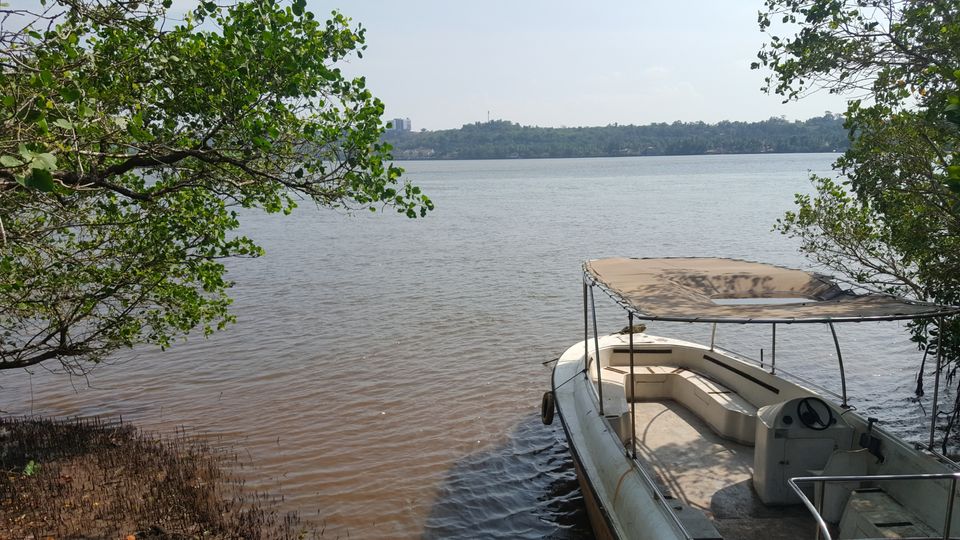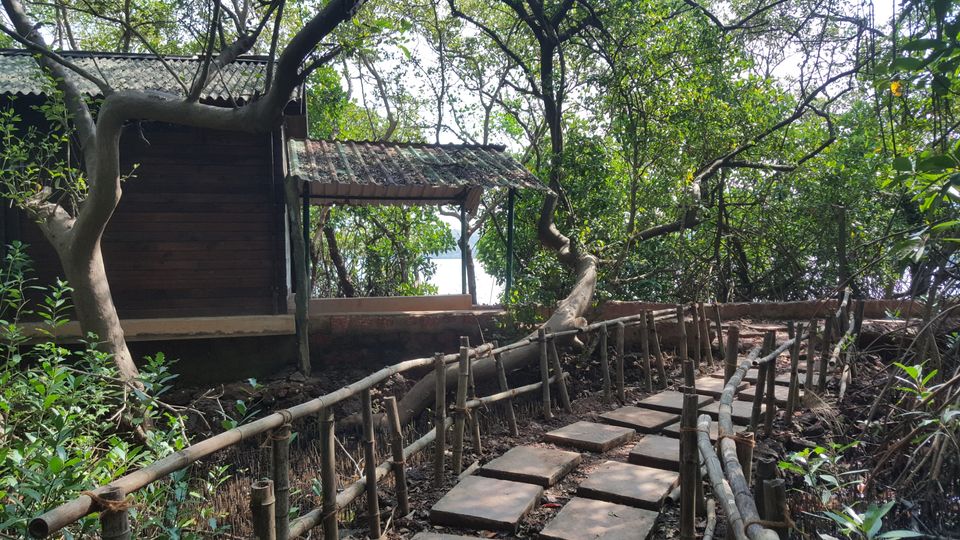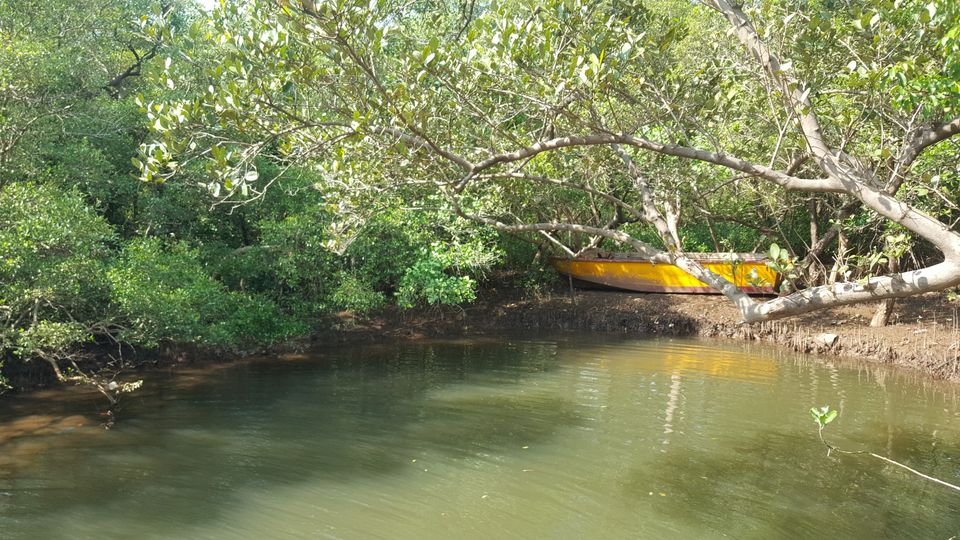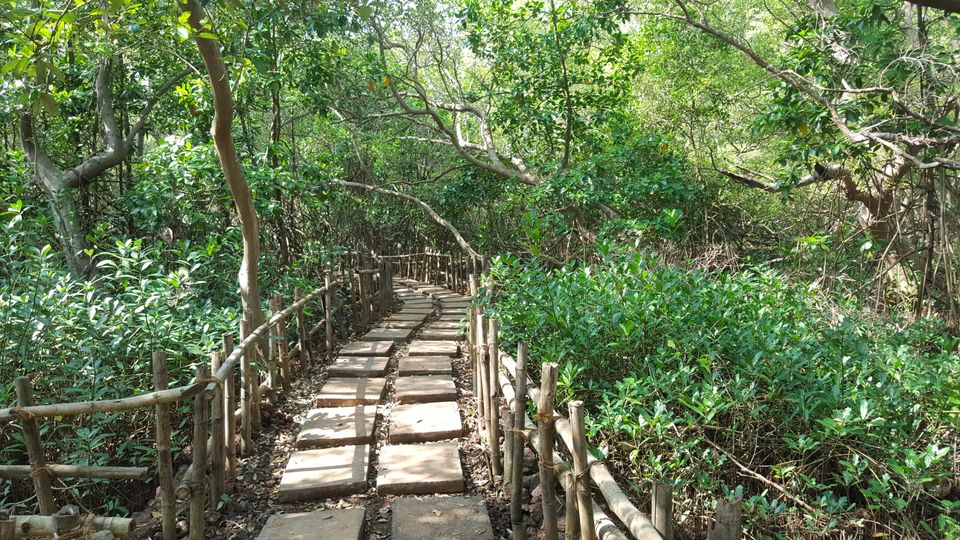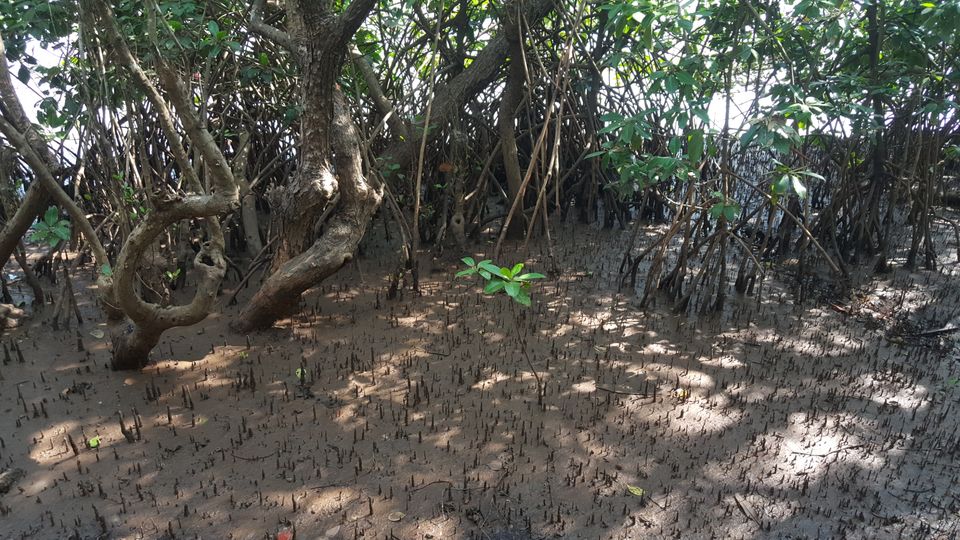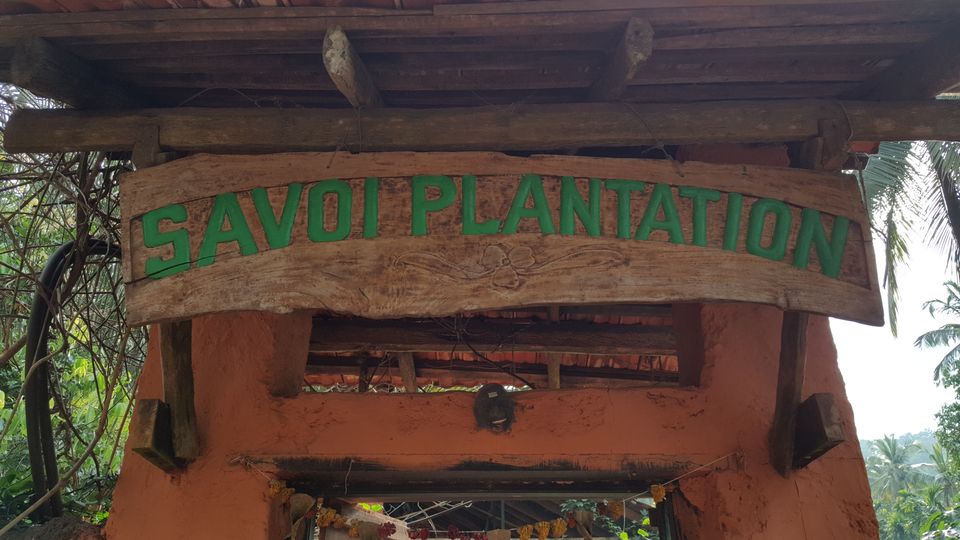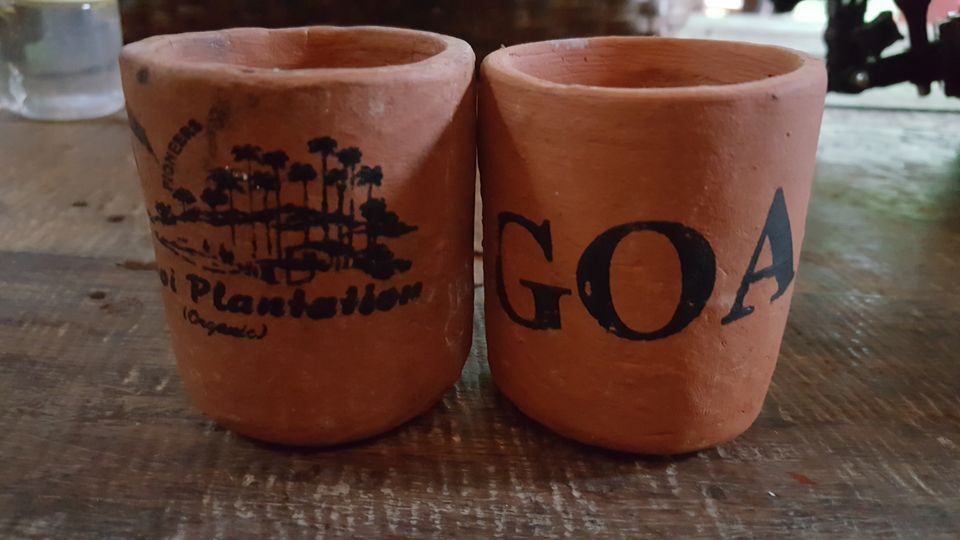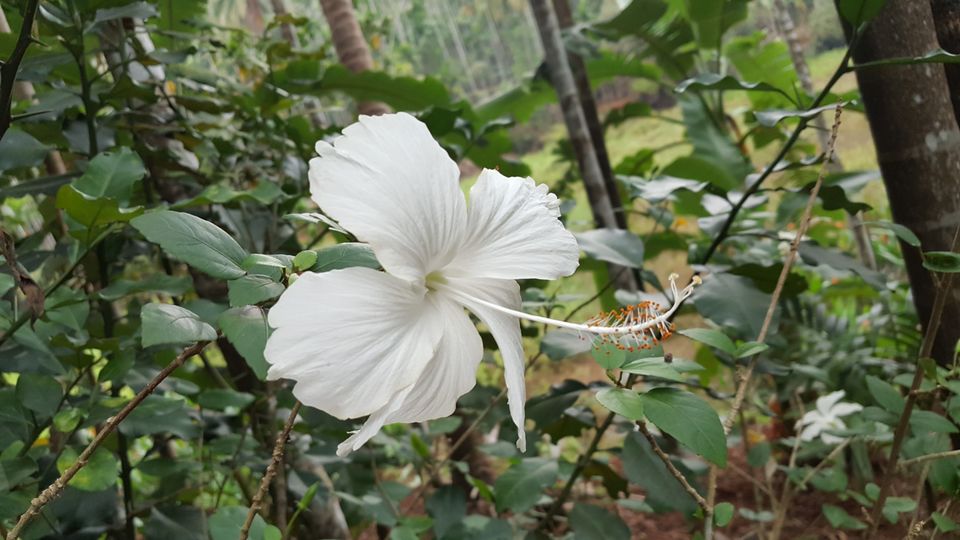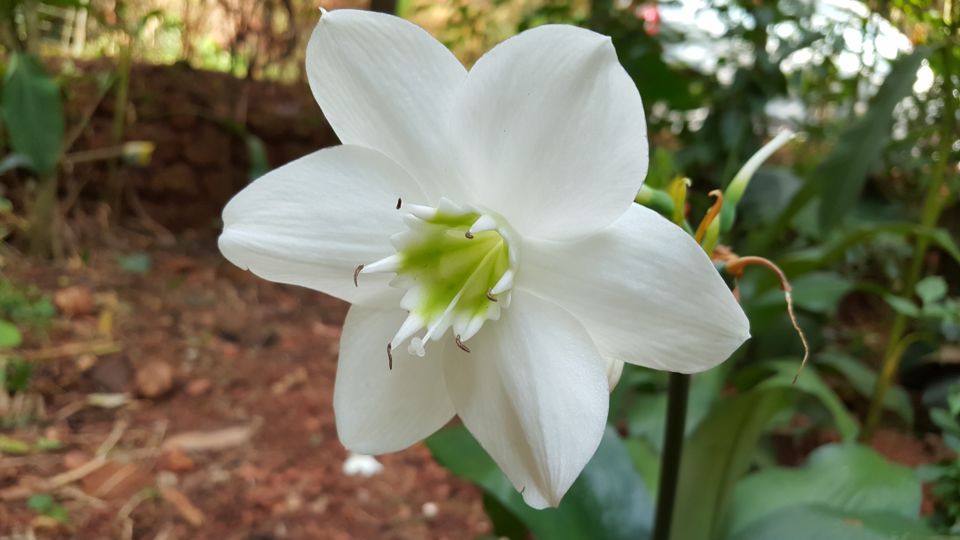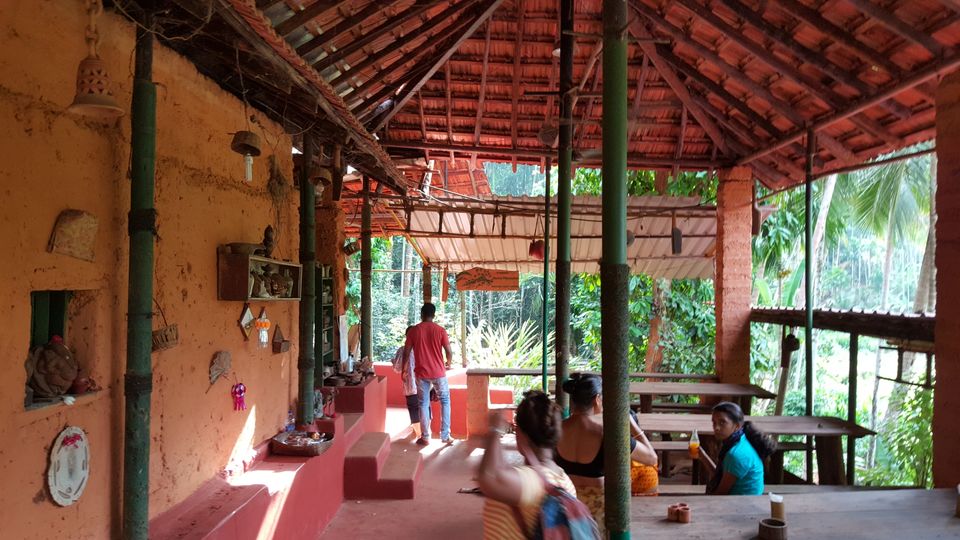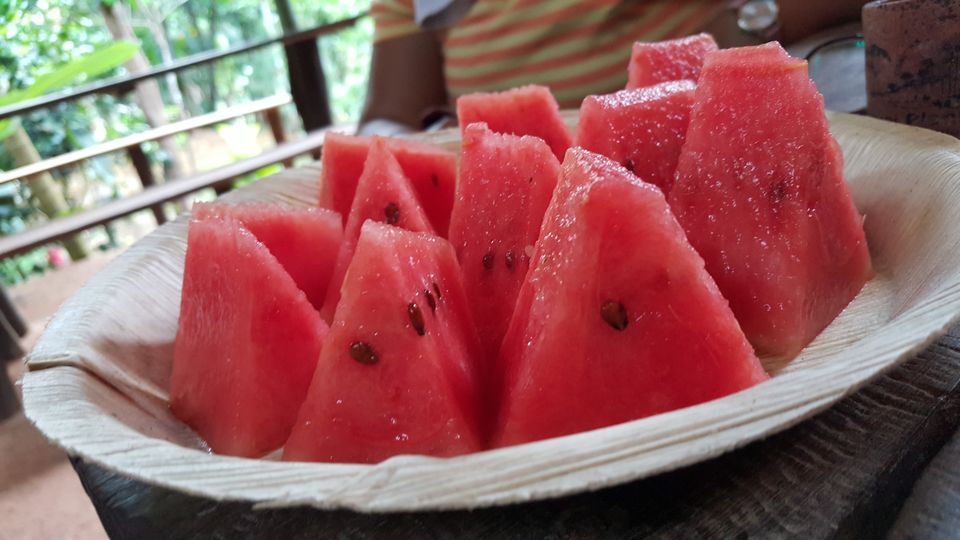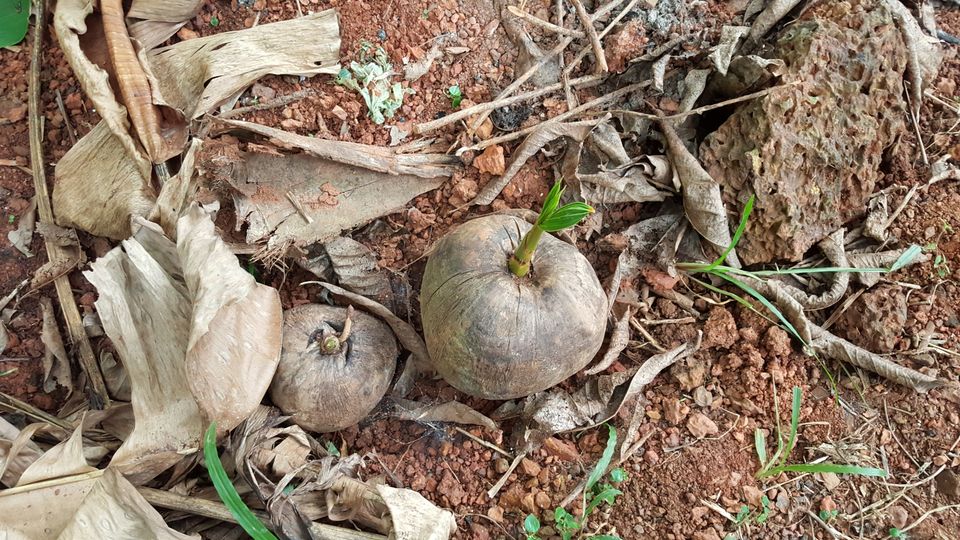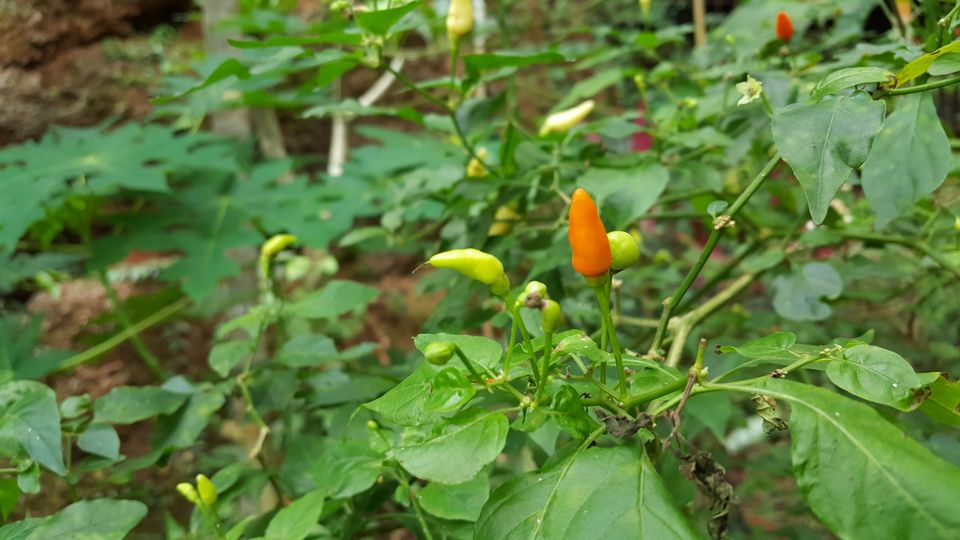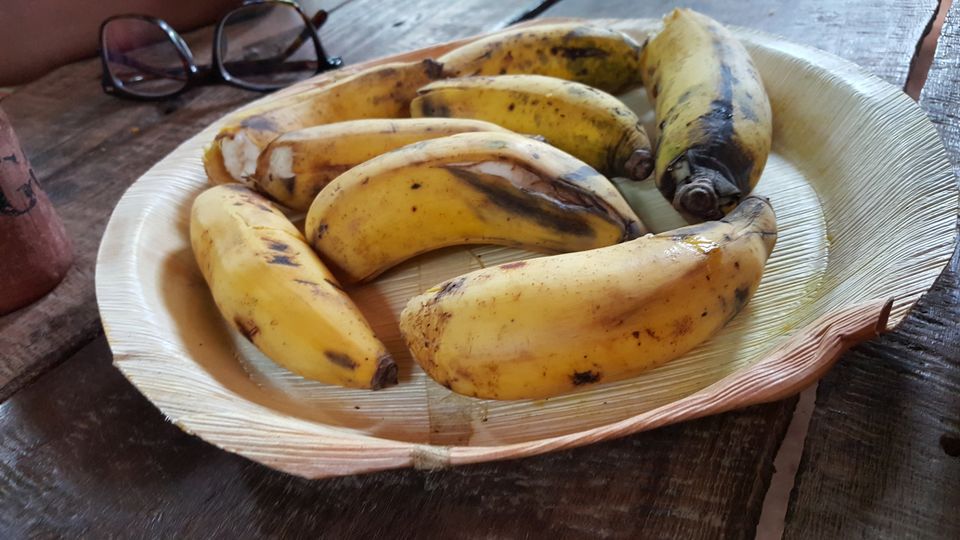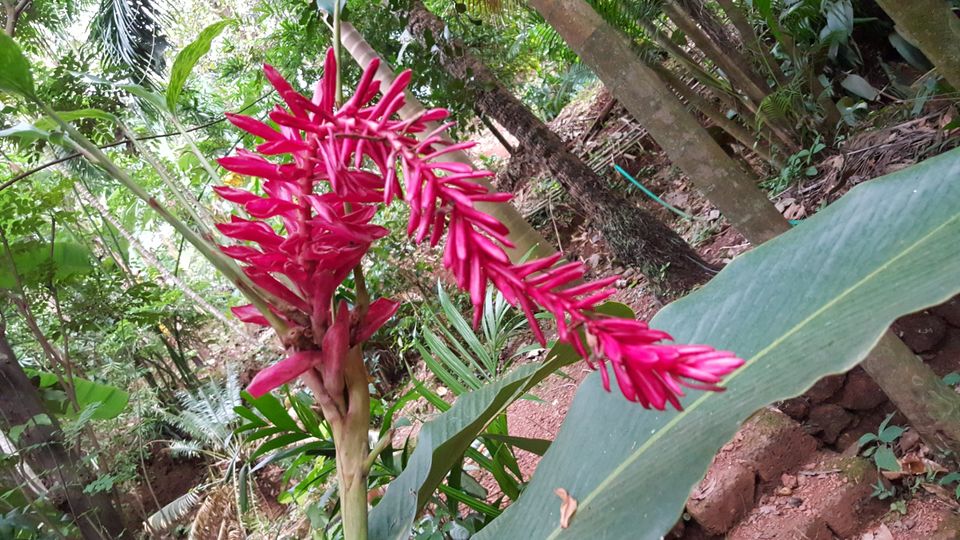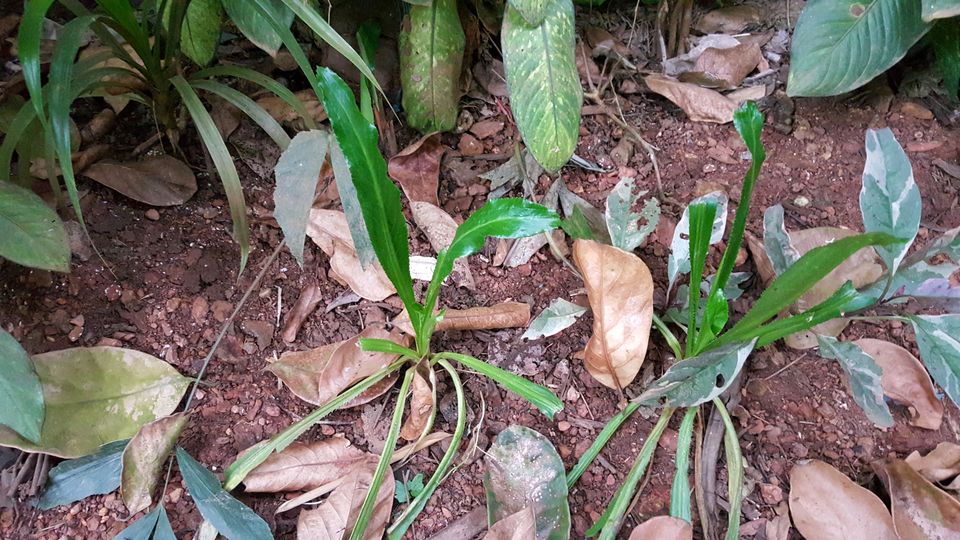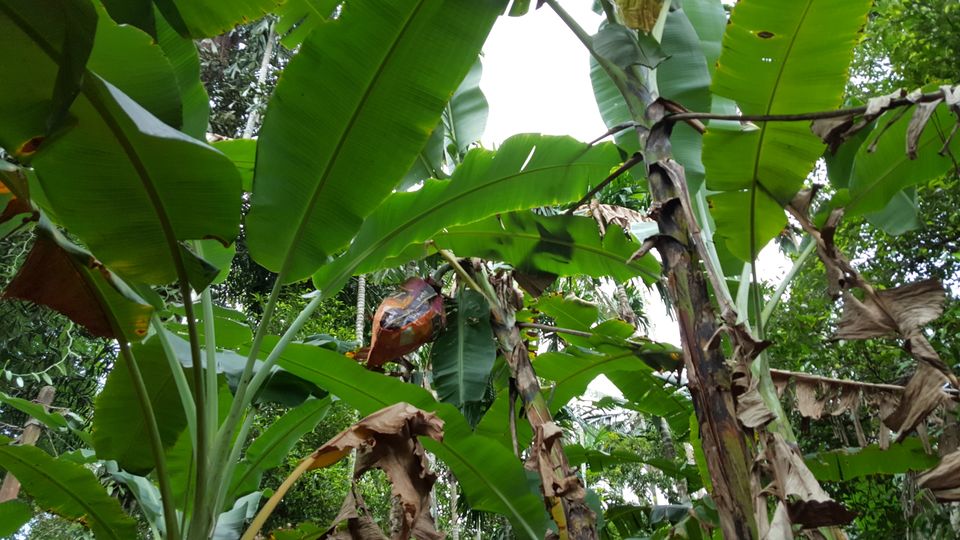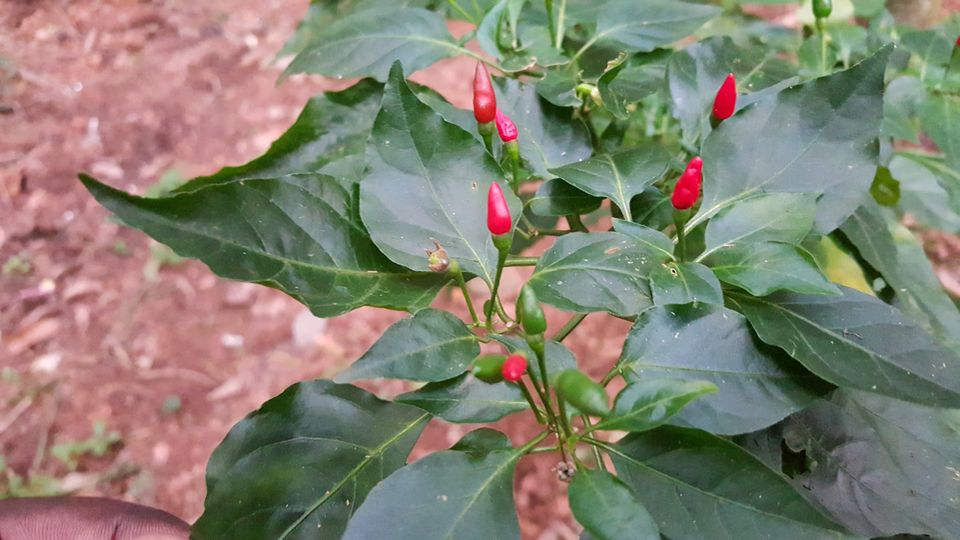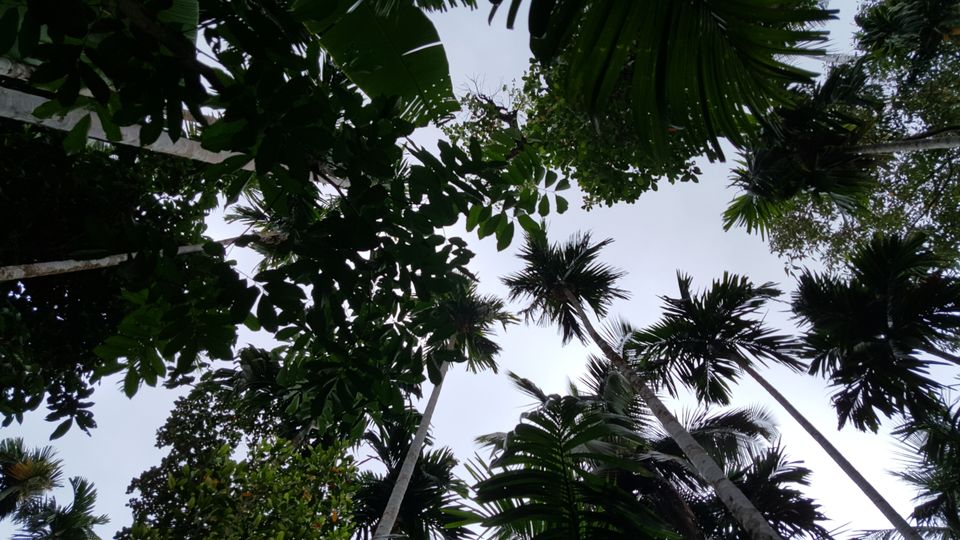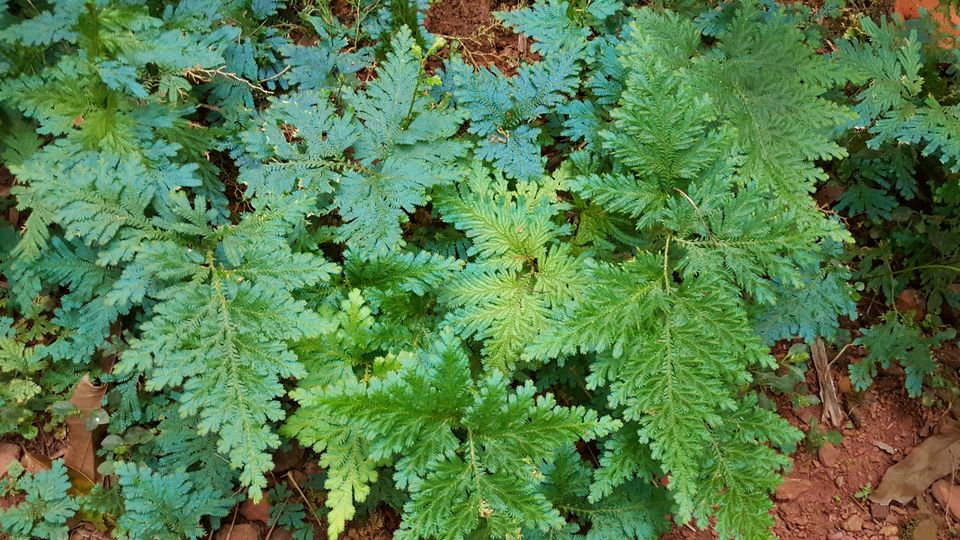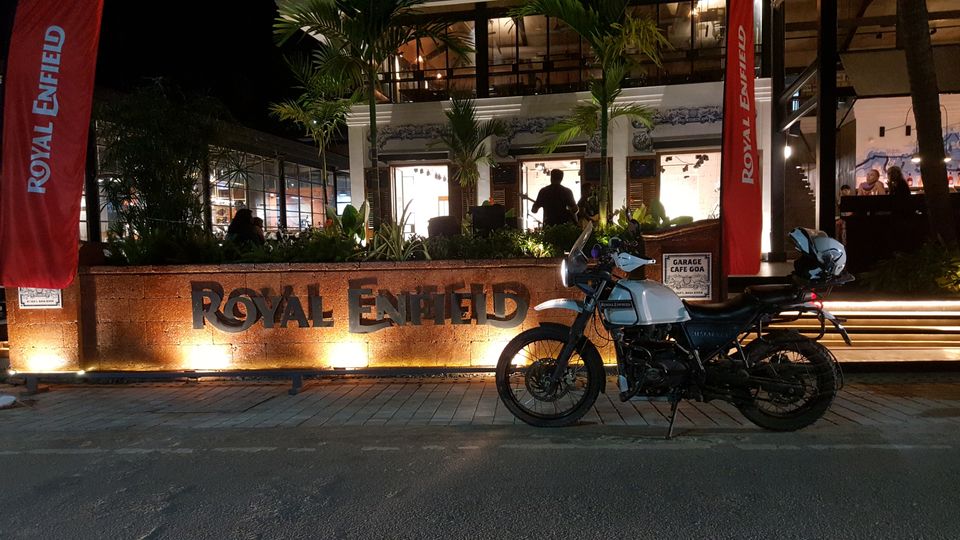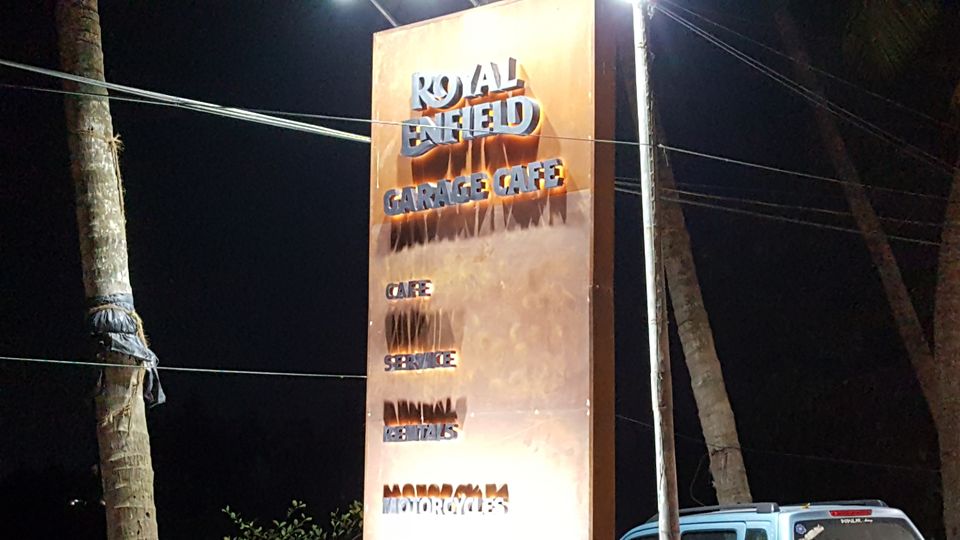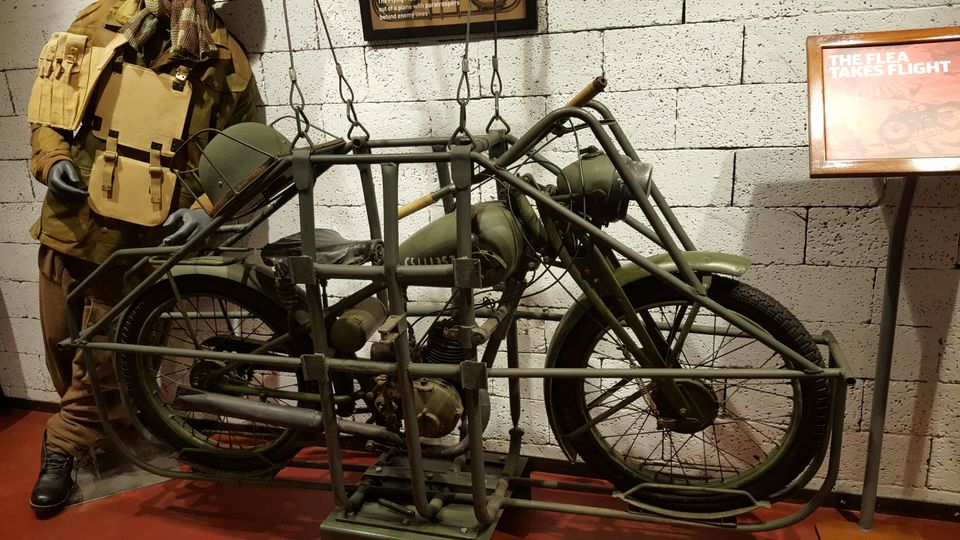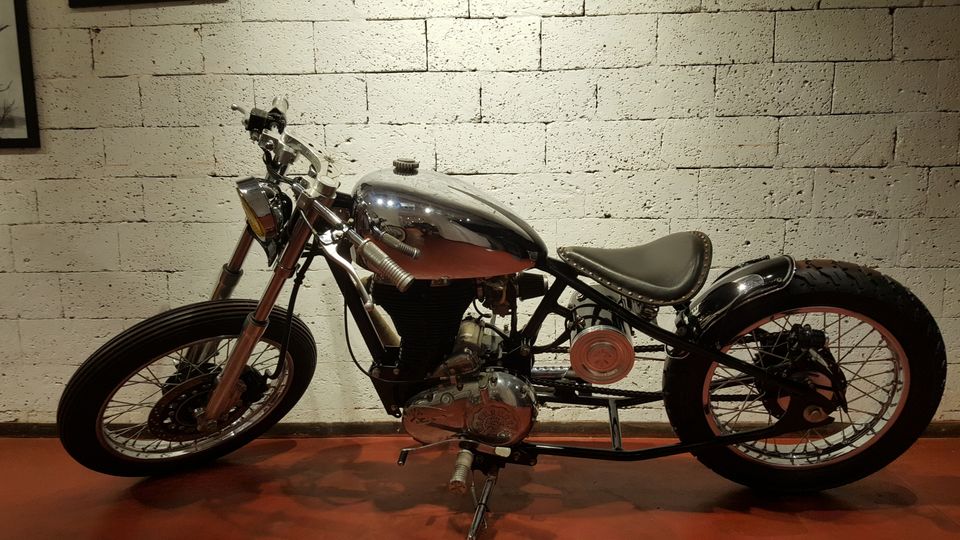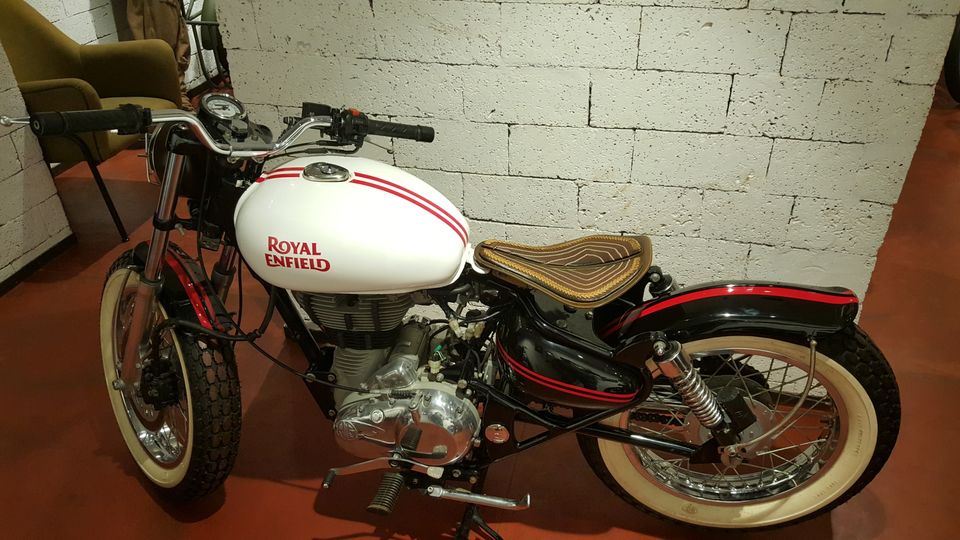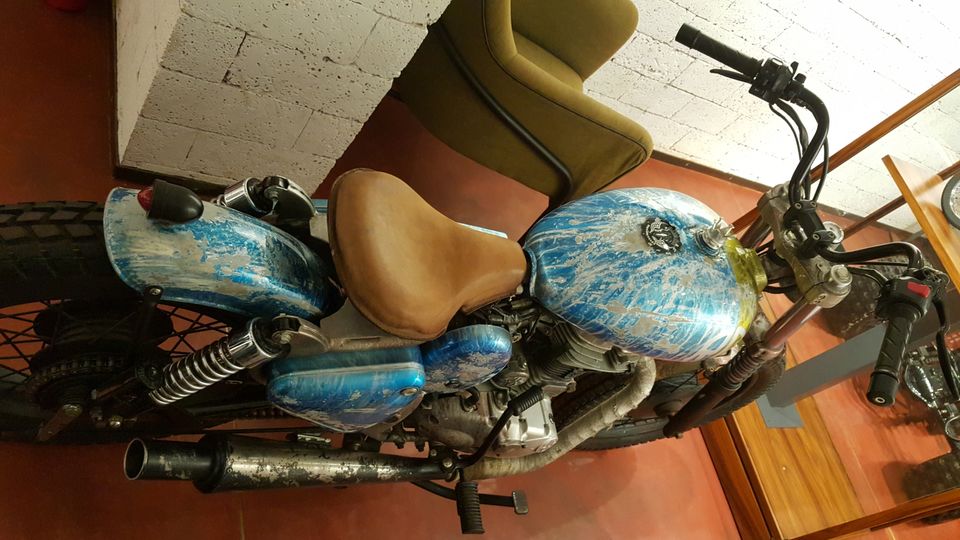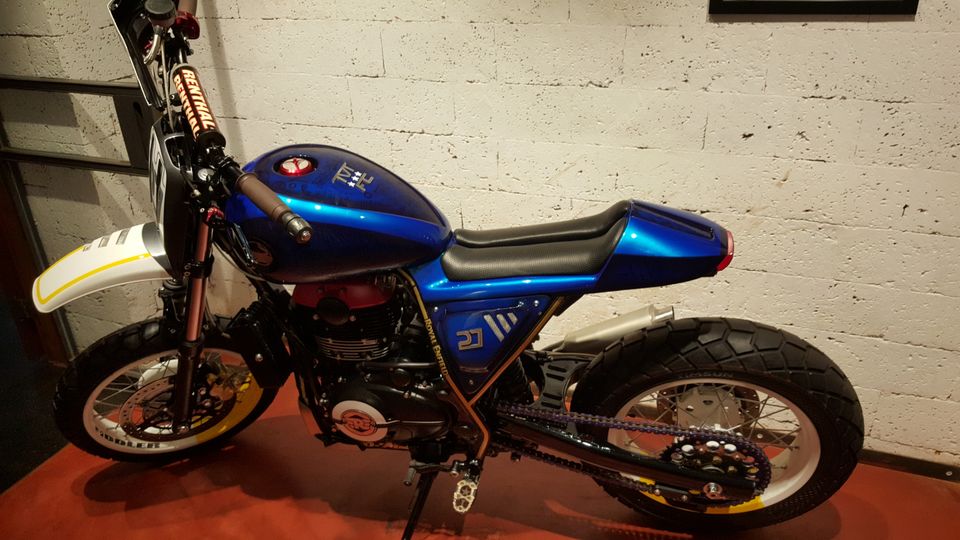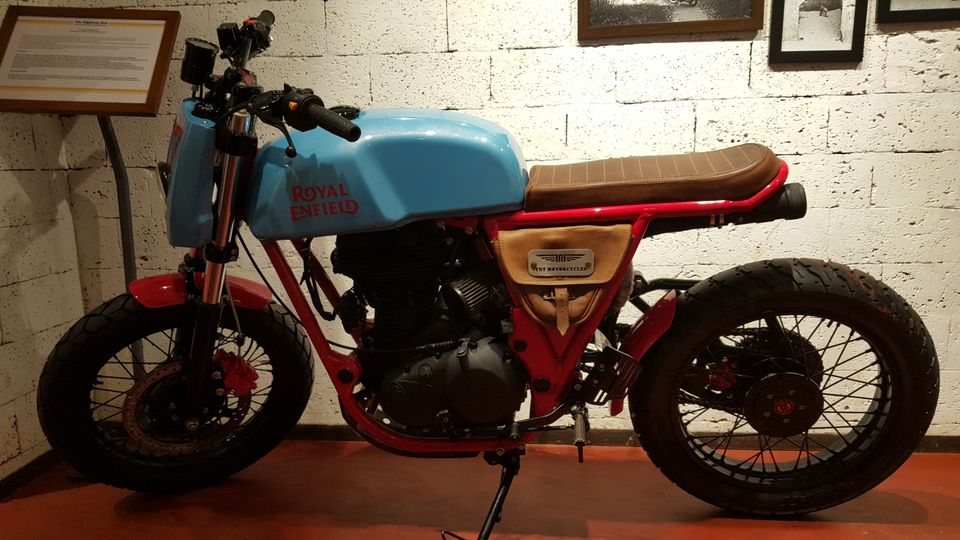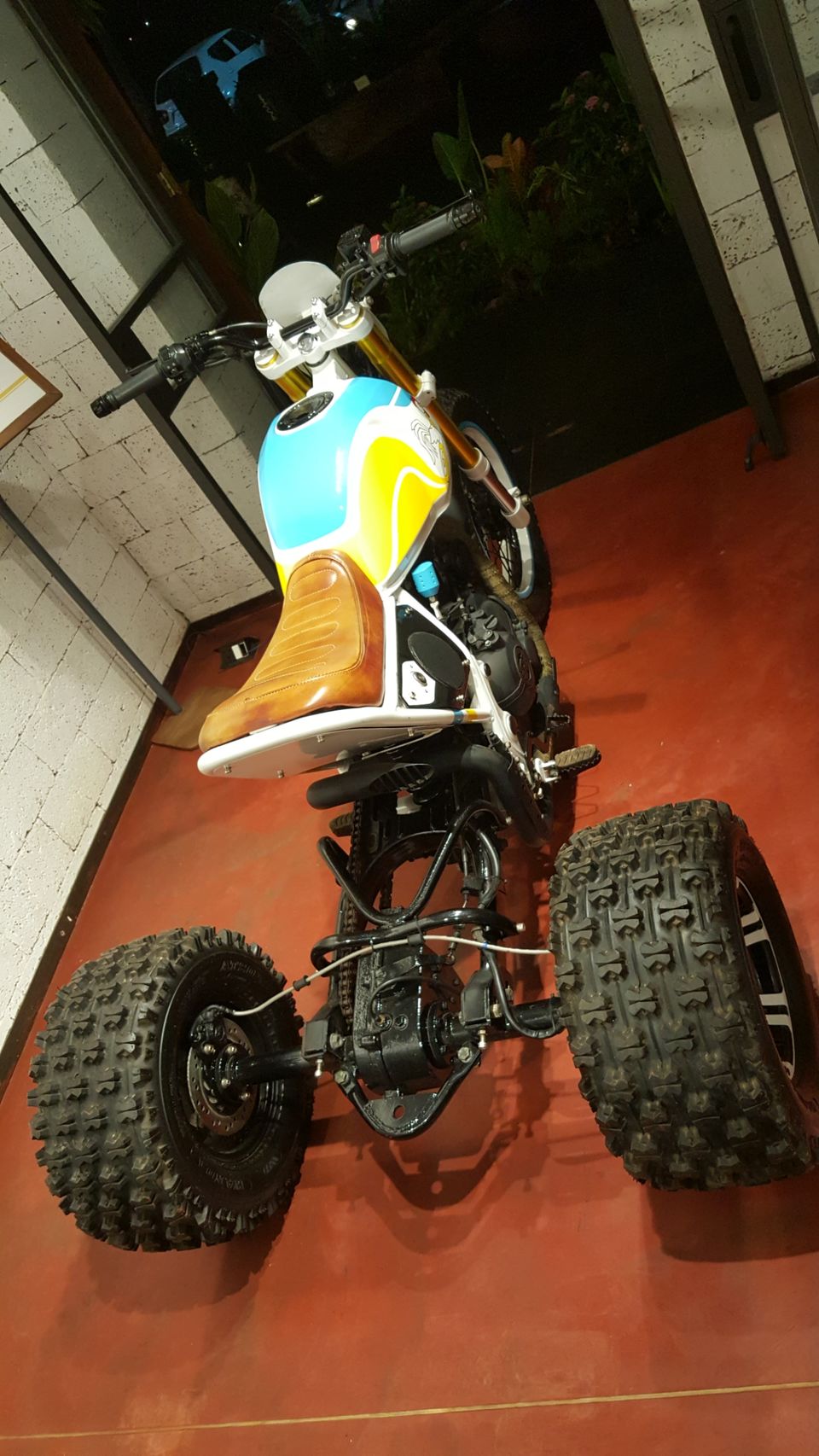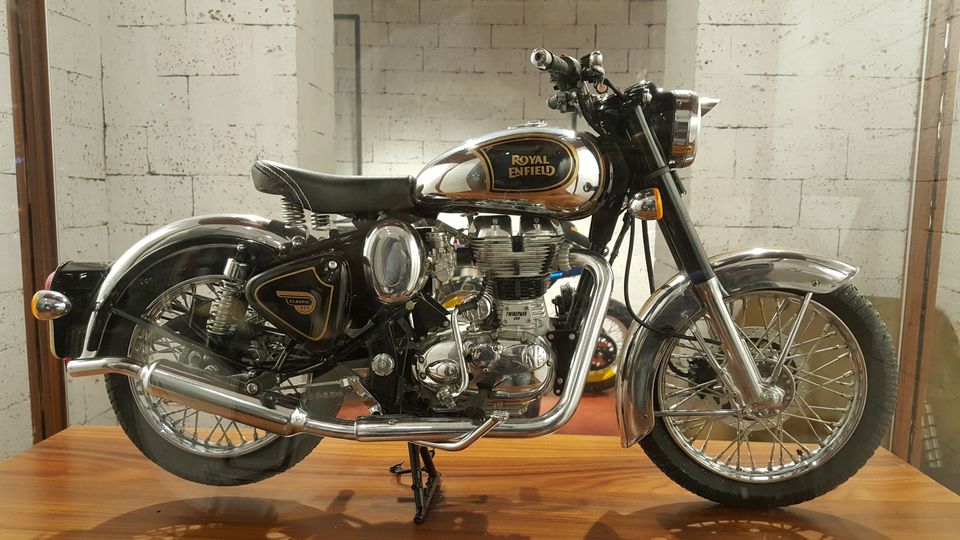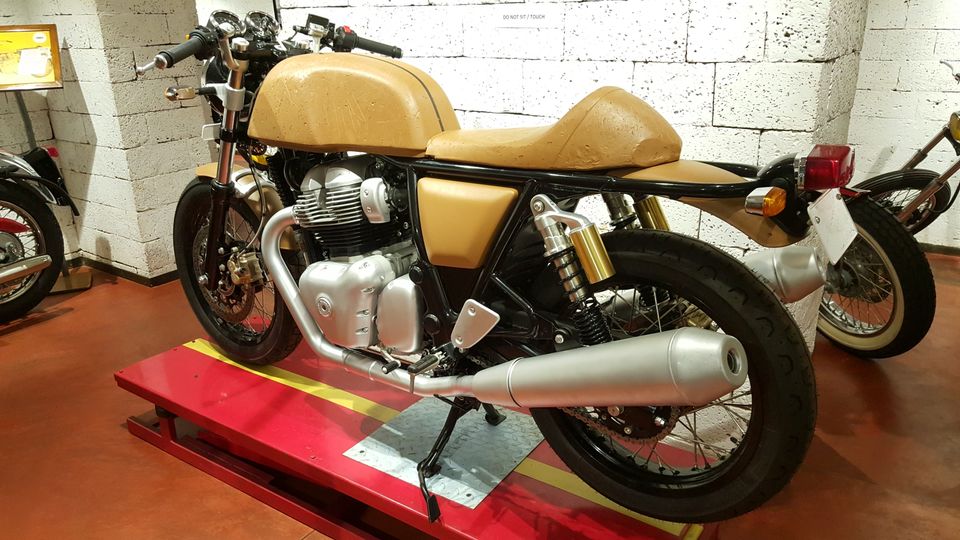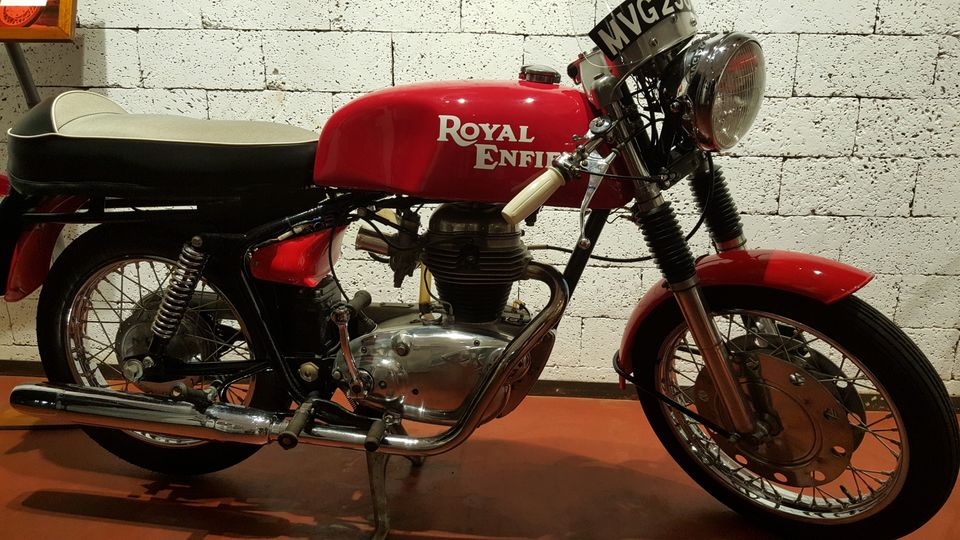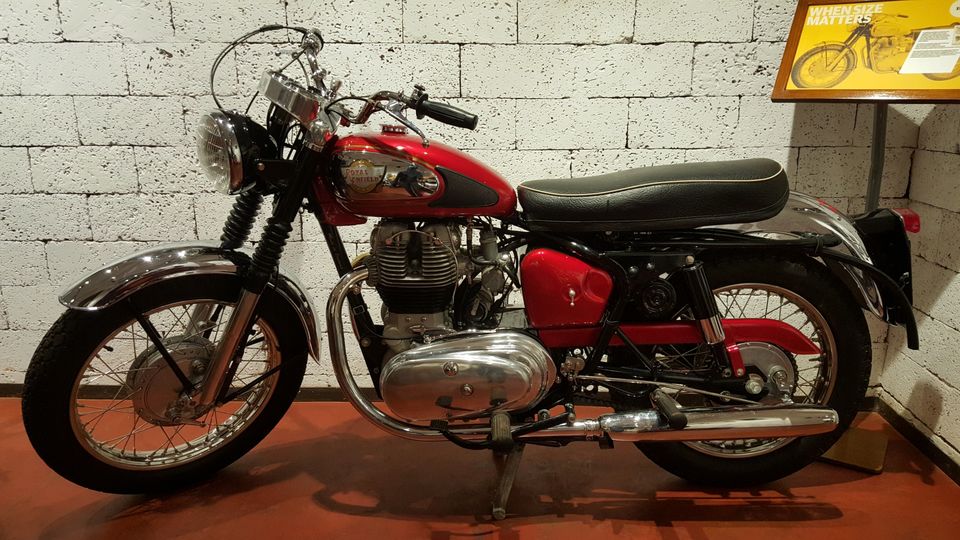 Day 8.
Upon my insisting everyone got ready to go to cabo de rama beach which is in South Goa. As usual we slept post 3am so it took a while for all of us to get ready. The beach was 70km one side from Baga, no doubt that I was going there on my bike, but others were finding it difficult to ride 140km so they rented a car. It took some 2.5 hrs to reach there. We reached at top of the beach. The view from top was really awesome. So we parked our bike and car there and started todescend. When we reached down, found very few people. The scenery was too beautiful. It was as if it is our private beach as there was hardly 6 to 7 people there. But the was 2 guards as well. We spent more than 2 hrs there. But we had to leave as the distance to be covered was 70kms. There was few more beaches to be covered there, as we were short of time skipped it with a hope will see it some other time. So we were back to Baga for dinner. As it was the last night there we spent more time chit chatting and reviving our school memories and it was 3.30am and I had to ride back to mumbai next day but their bus to mumbai was only on next day evening.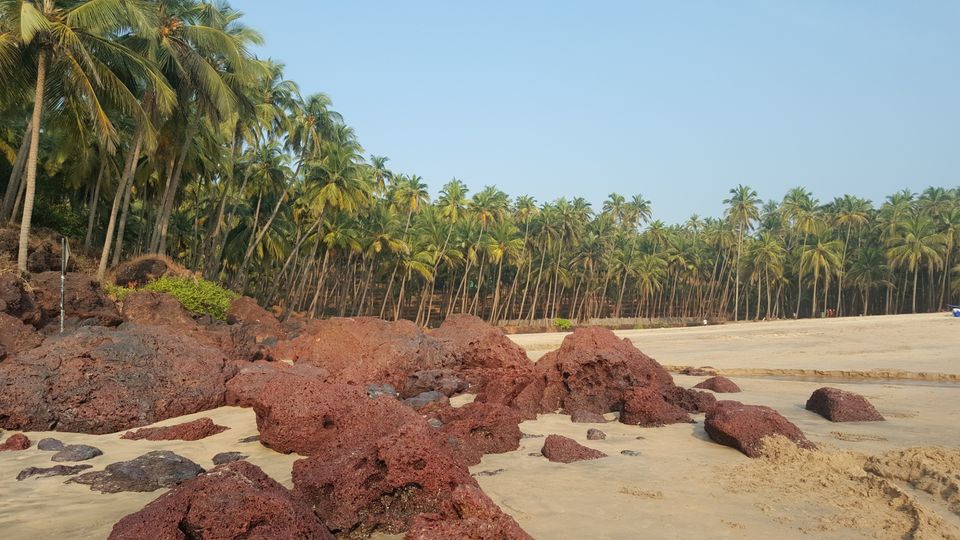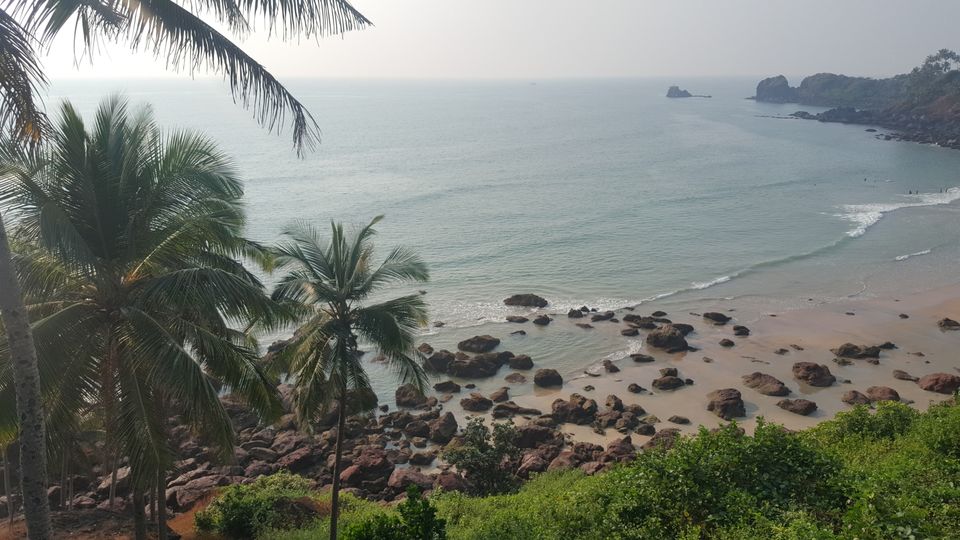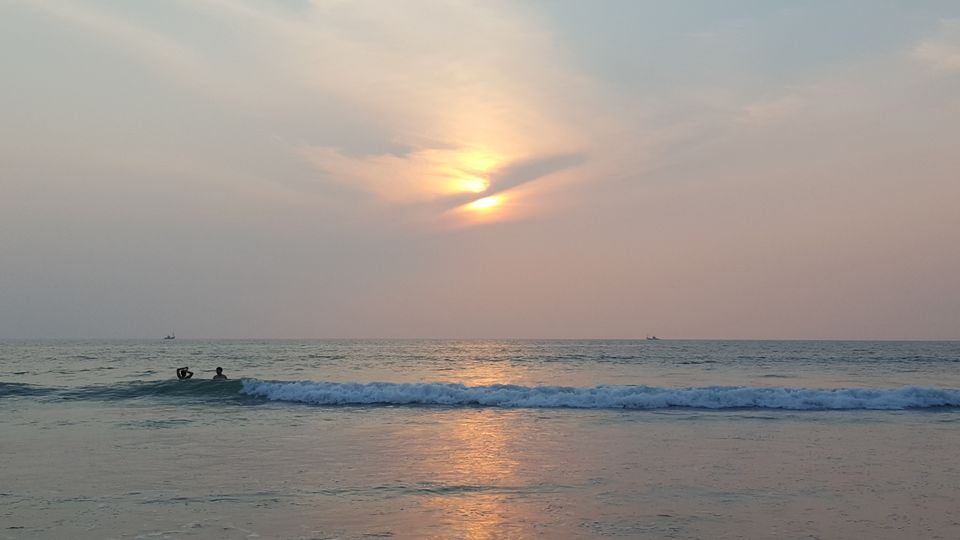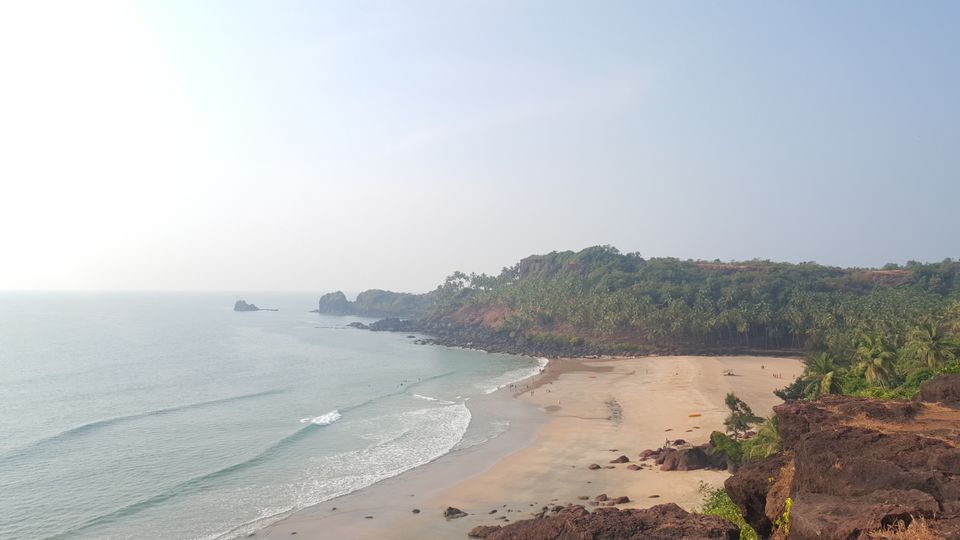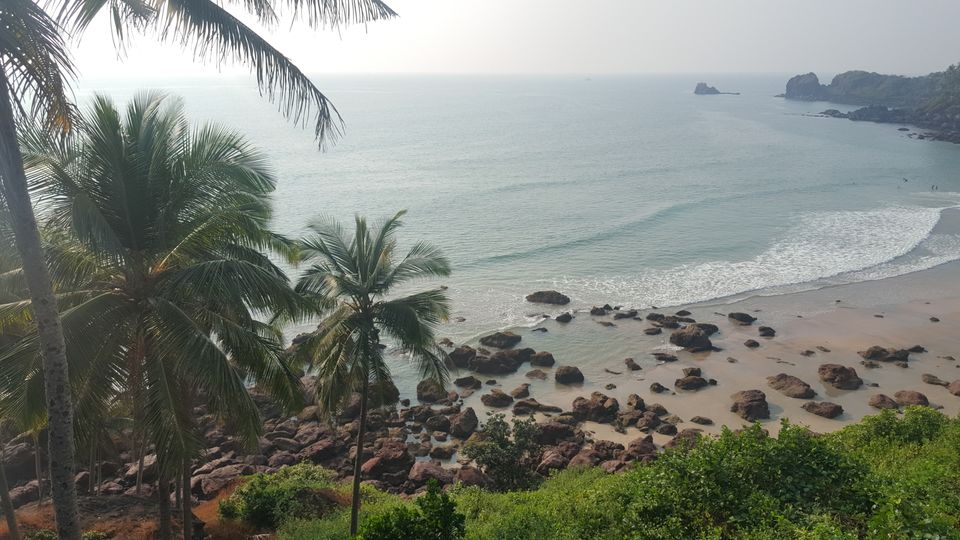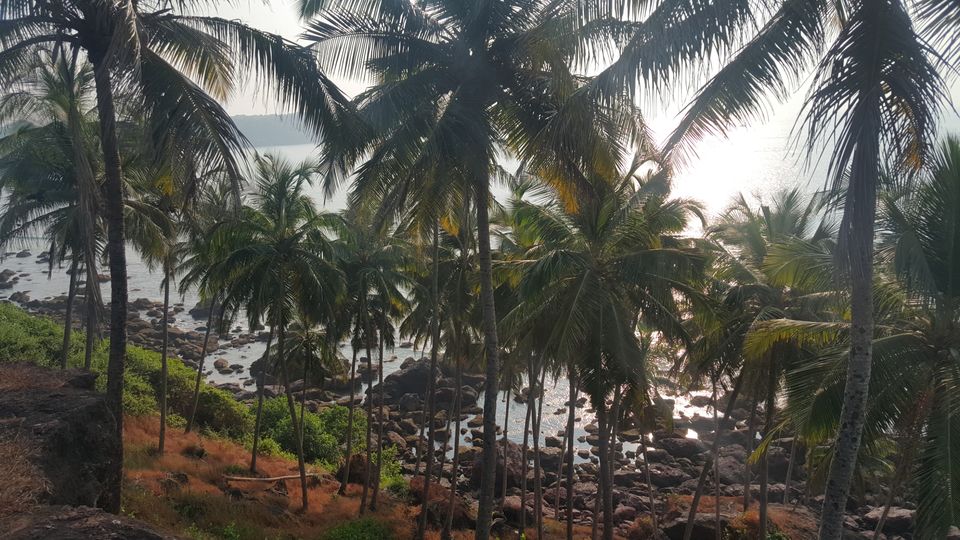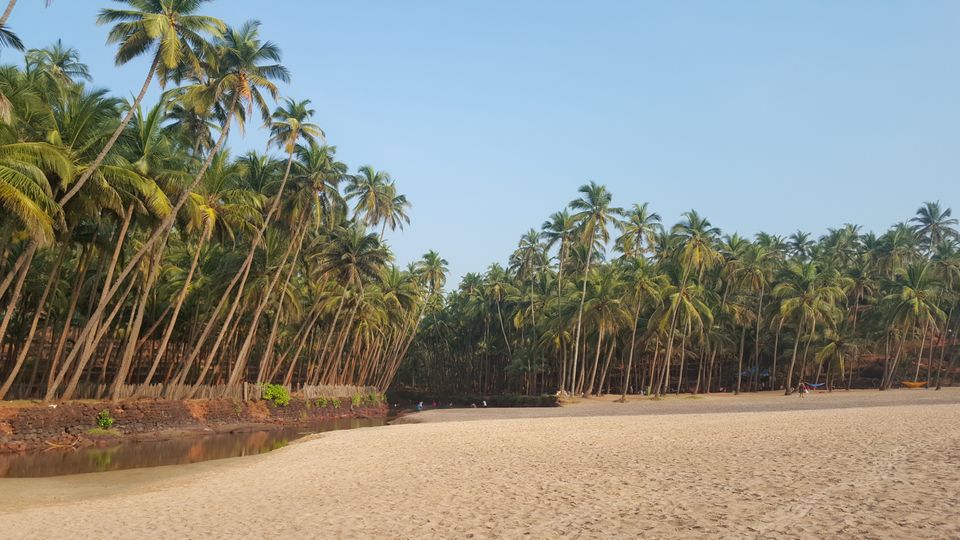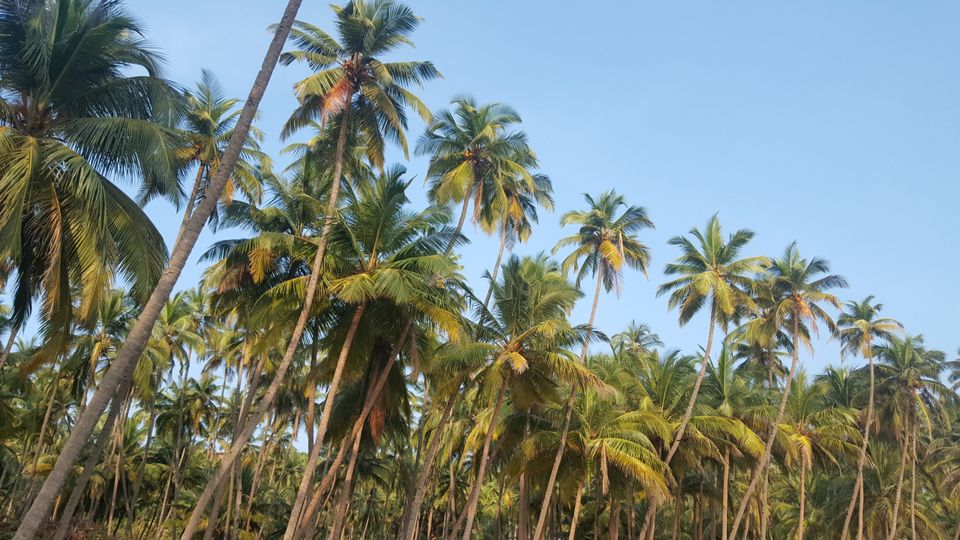 Day 9
Had a plan to leave by 7 am as the distance to be covered was more than 550km. But could leave only by 8am as I slept late. The first thing I did was to fill up the tank as petrol was cheaper in goa. The route was going through amboli ghat and then connect at kolhapur highway. The way from goa till the point where it connects kolhapur is ghat and little rough road. And further the road is a four lane highway. But the ghat was scenic and during monsoon it would be more good. The water at the amboli falls was too less but that didn't let people from flocking this place, though it will be good in rainy season. Halted there for breakfast. After crossing this place and little bit of this road goes through Karnataka before joining kolhapur. Once I reached the kolhapur highway it was as if I had already made through half of the route. It was to be butter smooth ride. But it was not that easy. Few kilometres into the highway I started feeling sleepy and was finding it difficult to control it and concentrate on ride. The reason was lack of sleep for past few days, the lesson was to have adequate sleep before going on long rides. Stopped at several places for break to control the sleep. I never had this amount of breaks in any of my rides till now. At places even tried to park my bike and take a nap by road side but was finding it difficult. But by the evening everything was normal and I could concentrate on the ride. Found some traffic near pune but past that it was clear. By evening reached lonavala and from there the route is very known as I have done several ride past this route. So by 8pm I was back home after 9 days of ride. This was the end of the ride, but surely will wait for a new ride.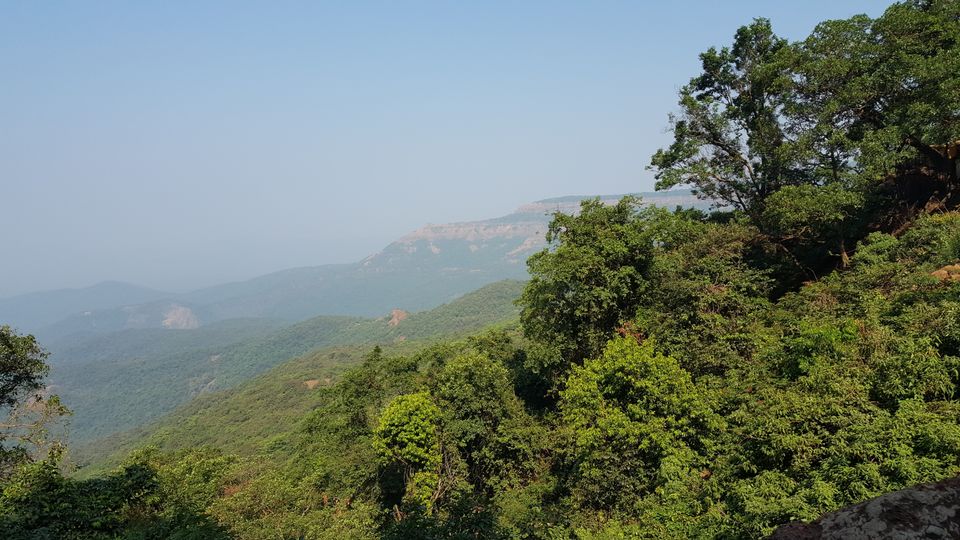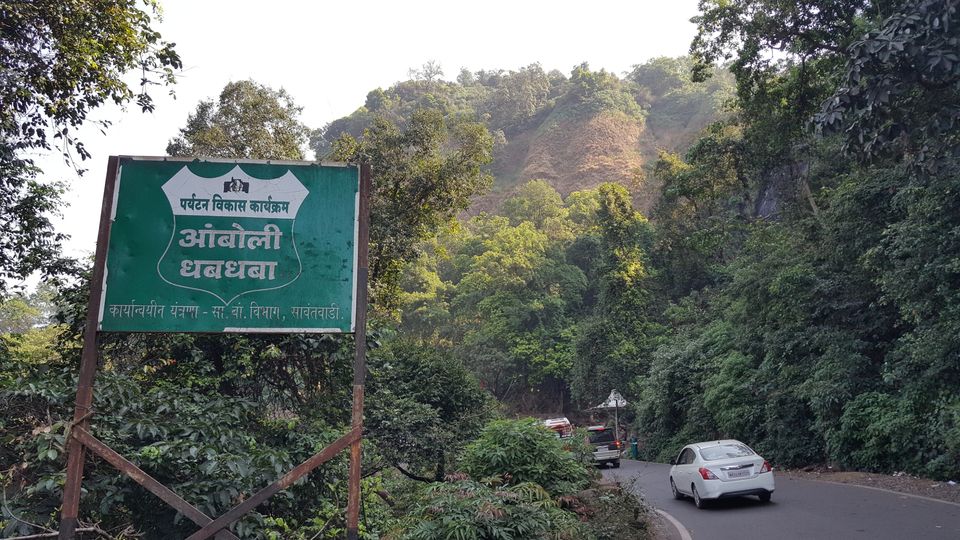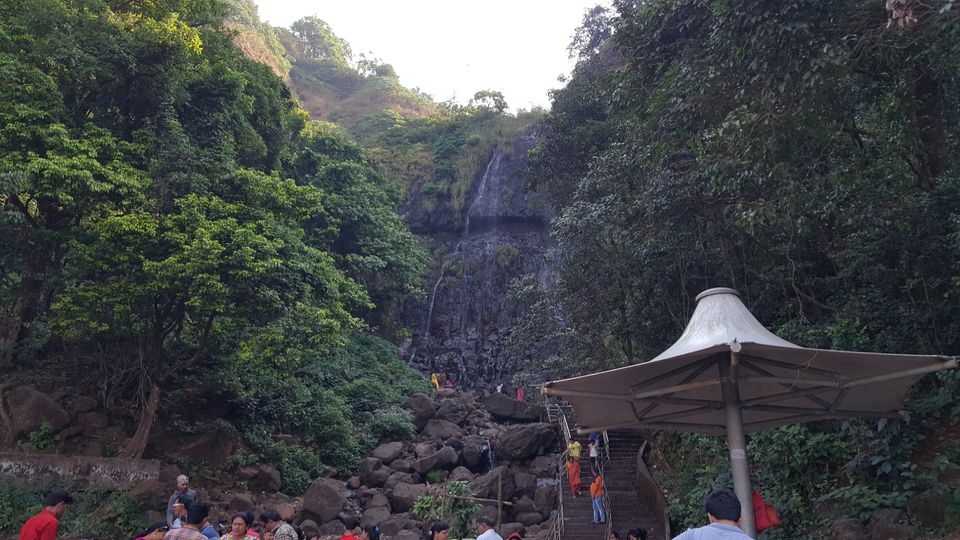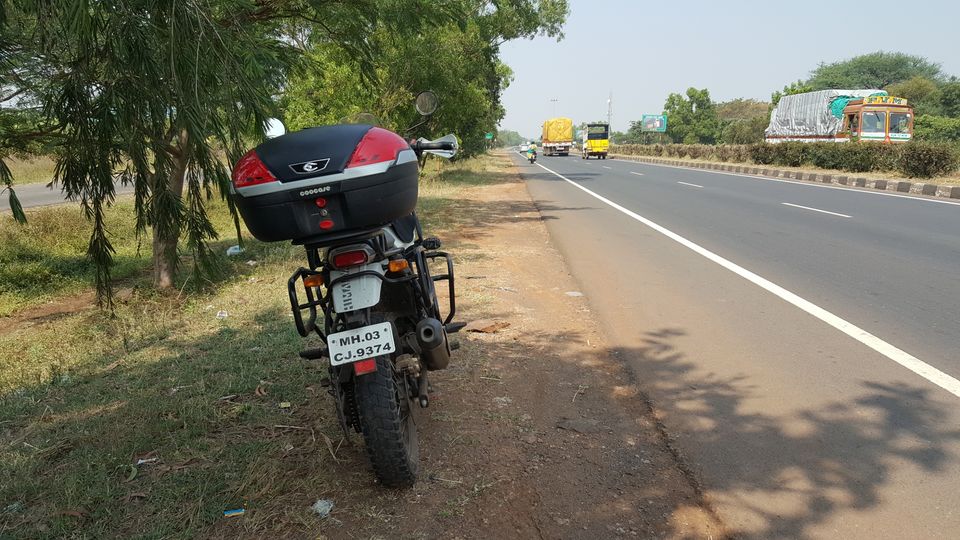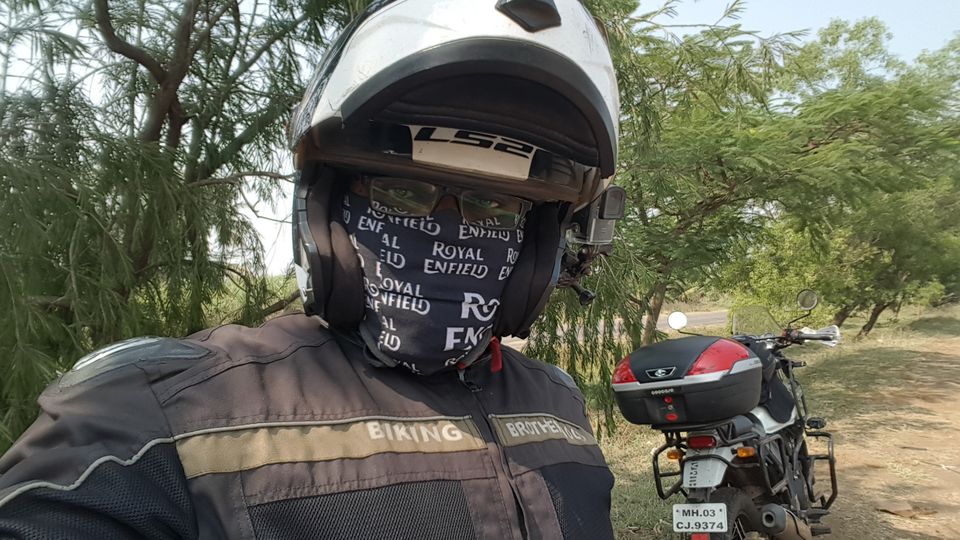 Frequent searches leading to this page:-
mumbai to goa coastal route by car, mumbai to goa coastal route, konkan coastal road, mumbai to goa coastal road, mumbai to goa coastal route map, mumbai goa coastal road, konkan coastal road map, konkan to goa distance, coastal road trip from mumbai, mumbai goa coastal highway map