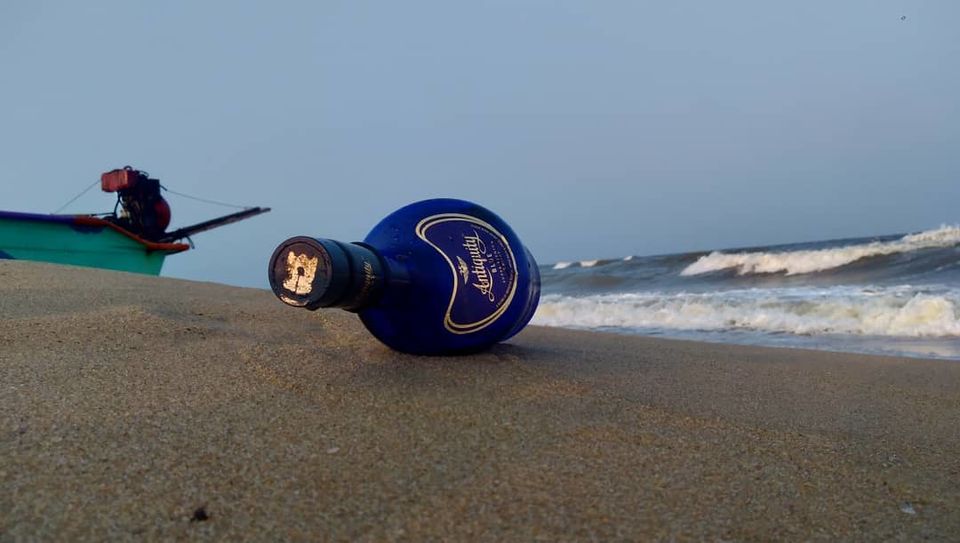 So my last trip before #Lockdown was to Chennai. Not a leisure trip but to attend a conference at IIT-Madras. I was to leave Allahabad on 4th March early morning by train and on 3rd evening a piece of news flashed on Times Of India that visas for people from few countries have been suspended. This was probably the first major step taken by the Government of India to prevent the outbreak of Corona in the country. Over the previous few days, I had seen big conferences including those of American Physical Society getting cancelled due to the Corona virus outbreak. The IIT conference starting on 6th was to have several speakers and participants from Japan and I feared should the event get cancelled. With some hope, I boarded the train on my way to Chennai. While on-board, I received an email that the event would go on as planned except that the Japanese participants would join in via a video-conferencing.
I reached Chennai on 5th afternoon and put up at the Youth Hostel in Adyar. The hostel is just 2 kms from Besant Nagar beach. Over the next four days, I spent quite some time at the beach watching the sunrise or enjoying the cool evening breeze with some seafood, bhajjis and roasted bhutta (maize). During the first visit on 5th, I ended up exploring something that is marked as Broken Bridge on Google maps. This place towards the north of Besant Nagar Beach and near to Theosophical society is where Adyar River meets the Bay of Bengal. The sunset from this place is something very memorable I got to watch on this trip. This part of the beach is very less frequented.
Next two days were mostly spent inside IIT campus, a little forest within the bustling city. On 8th I headed further down south of Chennai to visit the Madras Crocodile Bank. This is a research and breeding centre for reptiles and amphibians. They probably have the most number of crocs I have seen till date. Besides the different varieties of crocodiles, they also house snakes, tortoise and iguanas. The Irula Snake Catchers' Industrial Cooperative Society is located within the same campus. They work towards snake venom extraction for anti-venom production. For tourists, they held awareness programs including a demonstration of how snake venom is extracted. That same day evening, I ticked off one more destination of Chennai from my list - the Chennai Light House. This place gives a panoramic view of the Marina beach with the endless Bay of Bengal on the right and the Madras city on left.
Finally, I was scheduled to exit Chennai on 9th afternoon. As I had some time to spare in the first half of the day I went about searching for some snacks to carry back home. Thanks to suggestions from Quora and Facebook members I was able to get some of the finest banana chips and murukkus from Ganga Hot Chips, A2B and Grand Sweets & Snacks in Adyar.
I reached Allahabad on 11th and within another 11 days, Janta Curfew happened. Thankfully I am still safe. #StayHomeStaySafe